I like lettuce. I dislike iceberg, though. But in the winter it's sometimes the only decent option at the store.
290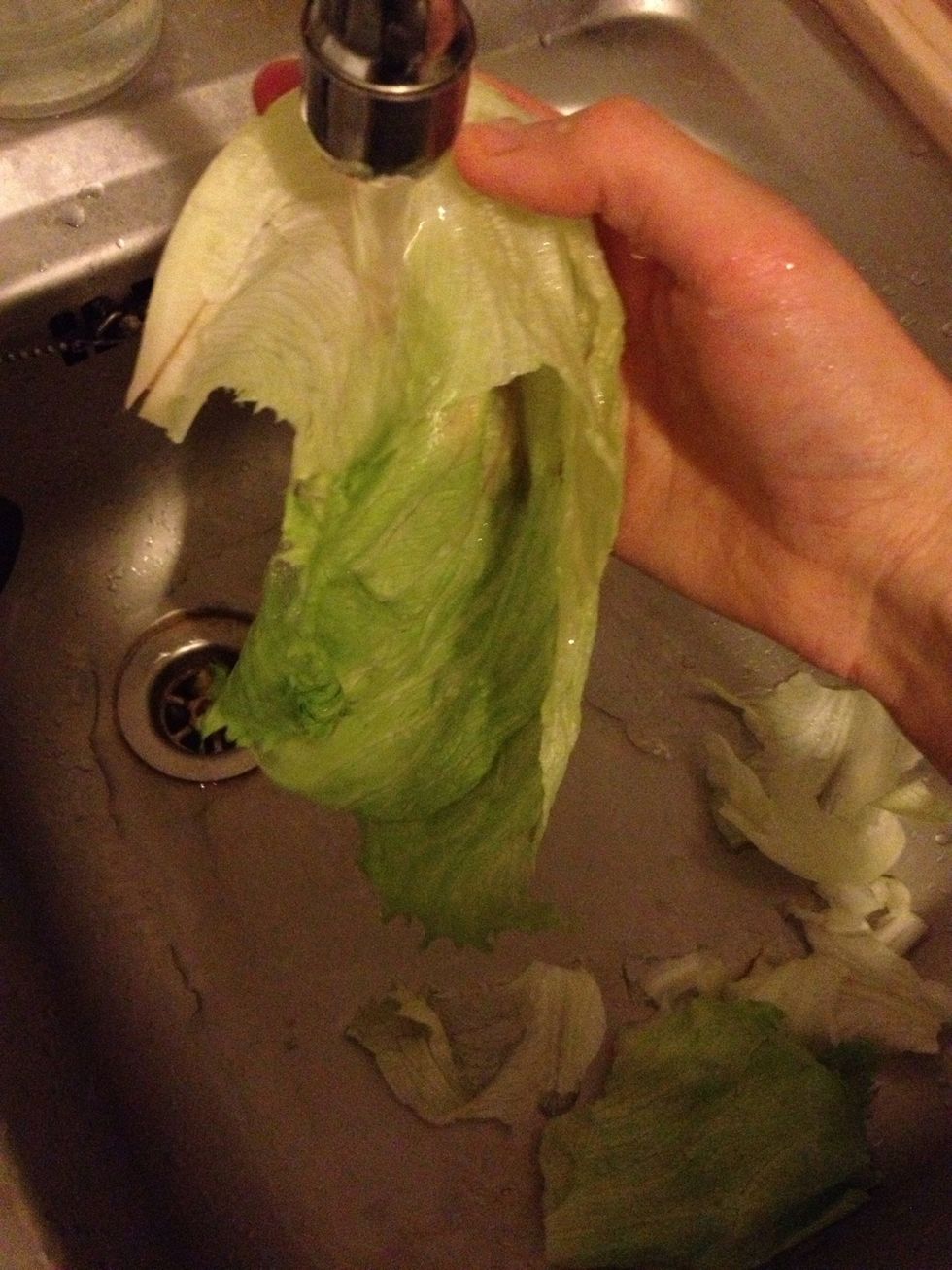 Rinse leaves, leave out any parts that are limp or discolored.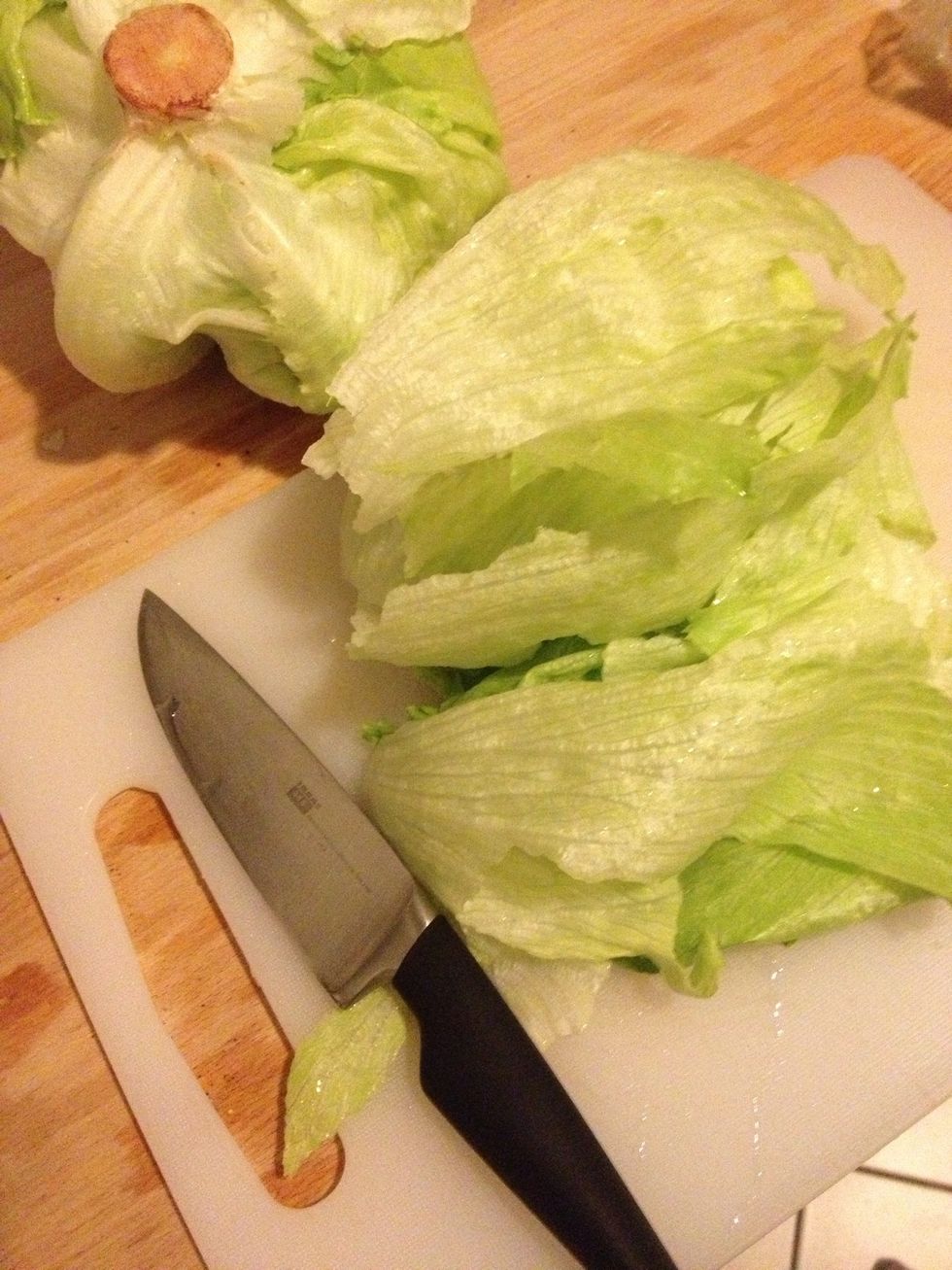 Put your clean leaves on a chopping board.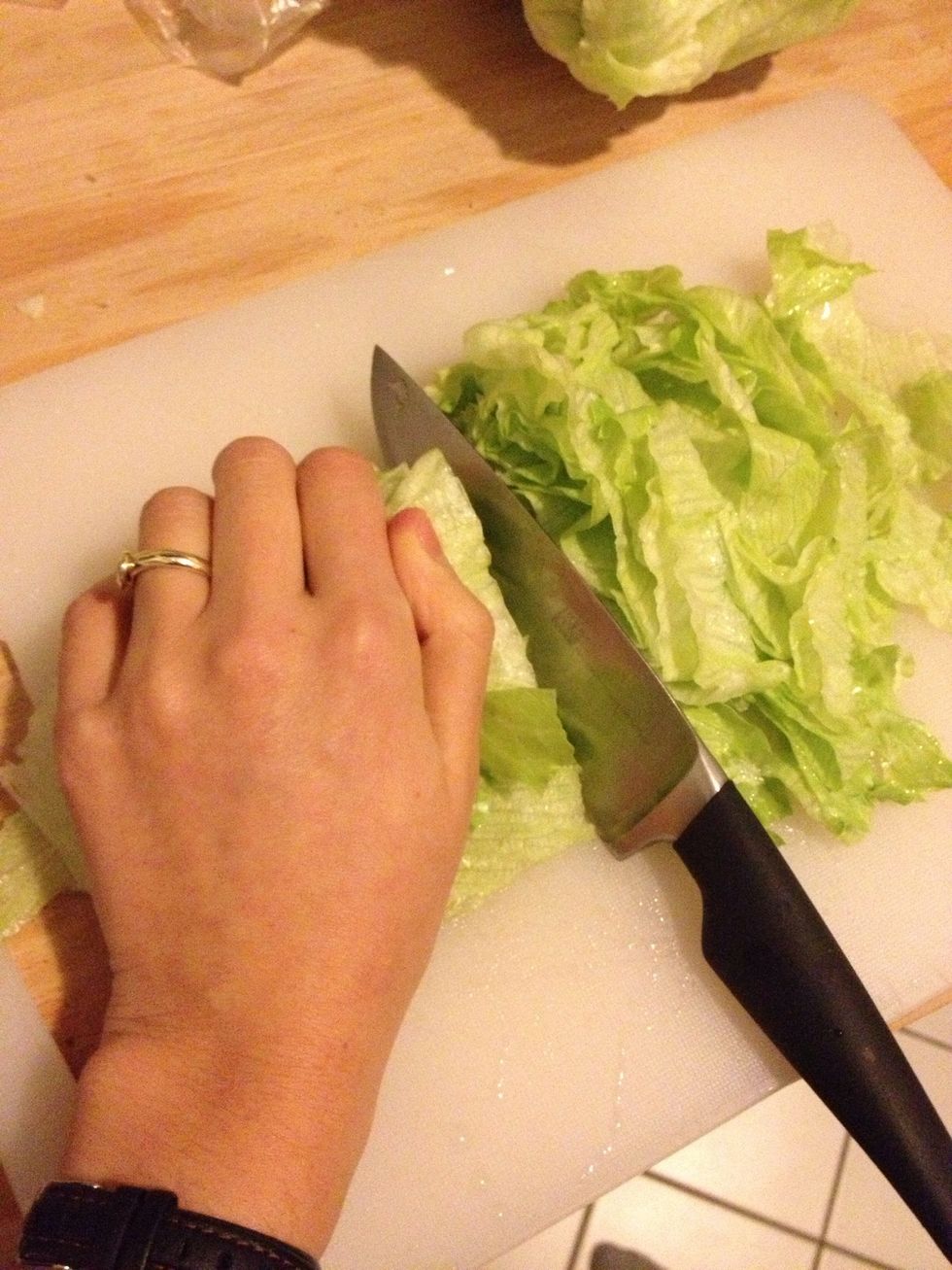 Slice 'em like so. Don't cut yourself!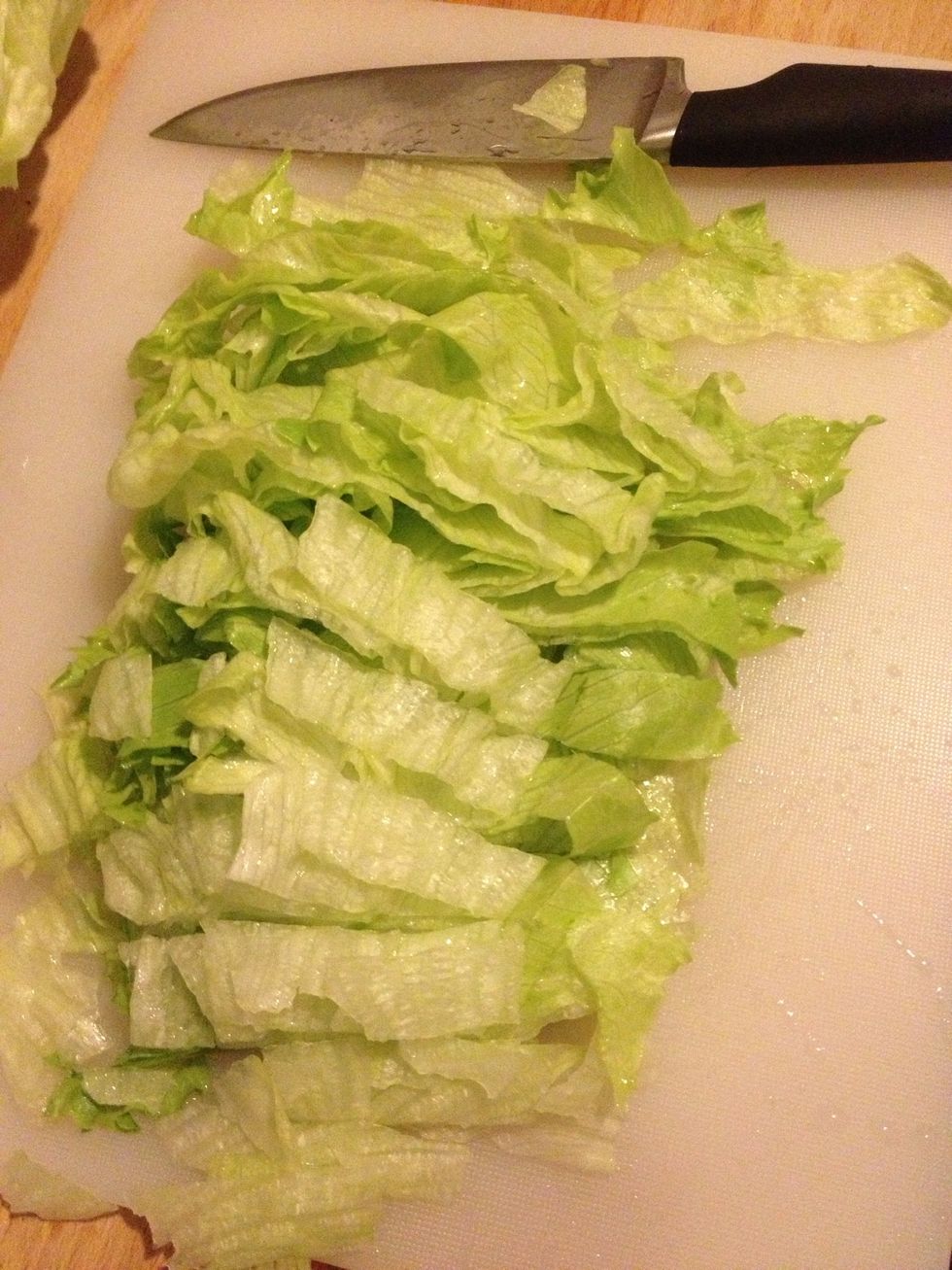 yes, you could just tear the pieces but I find this easier to fork up... and just plain tastier.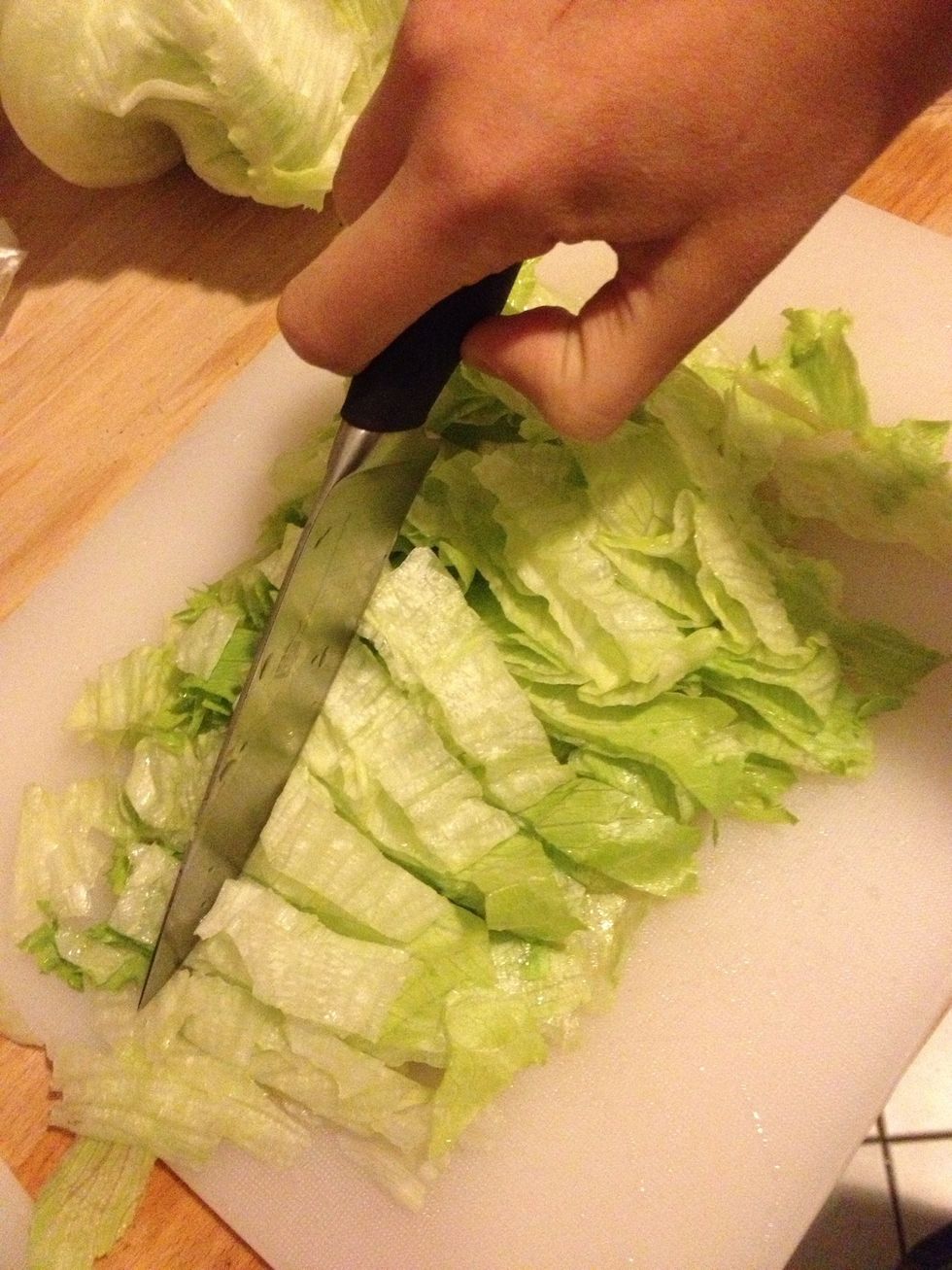 Slice lengthwise too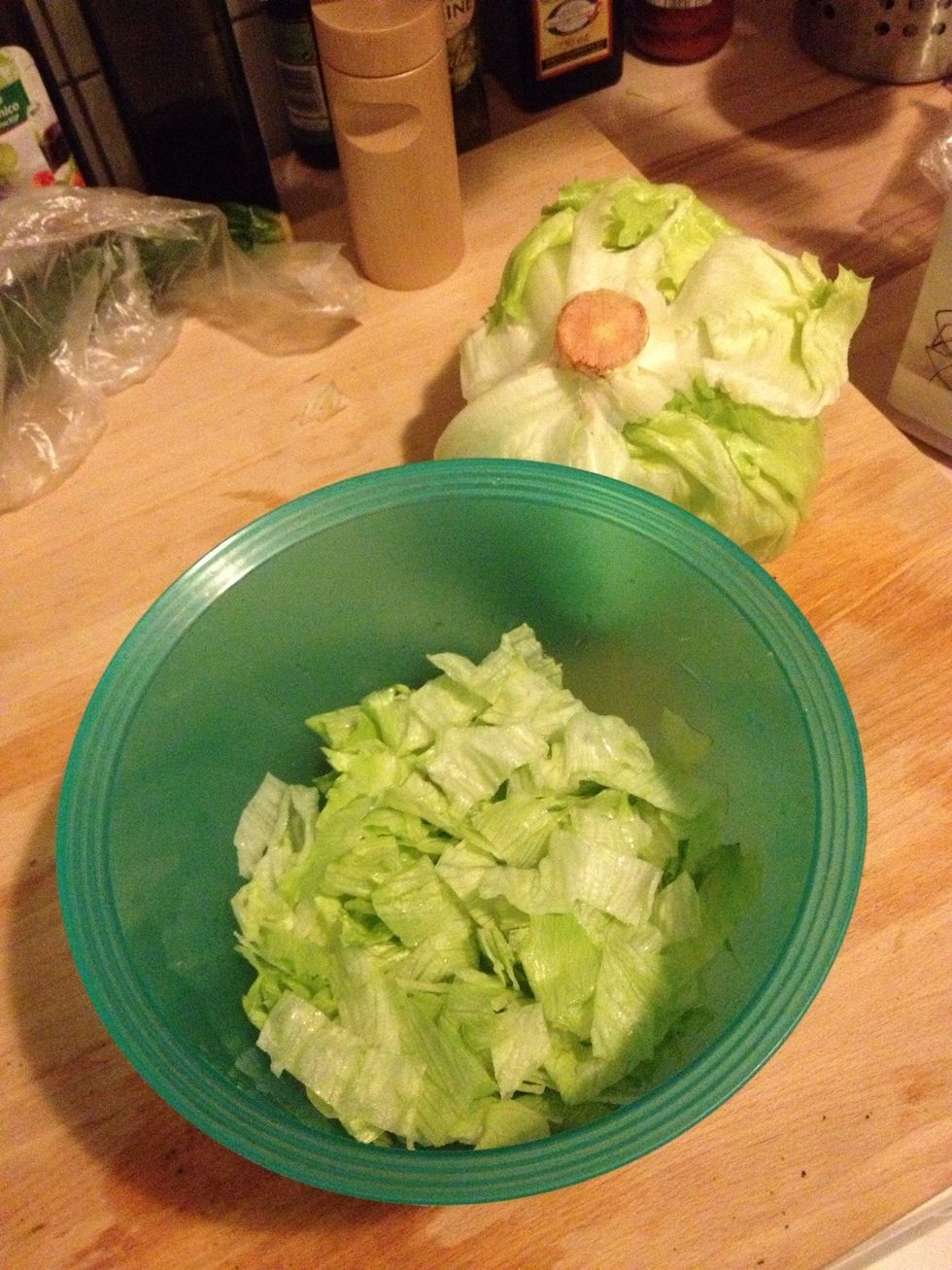 Put in a freakin' bowl!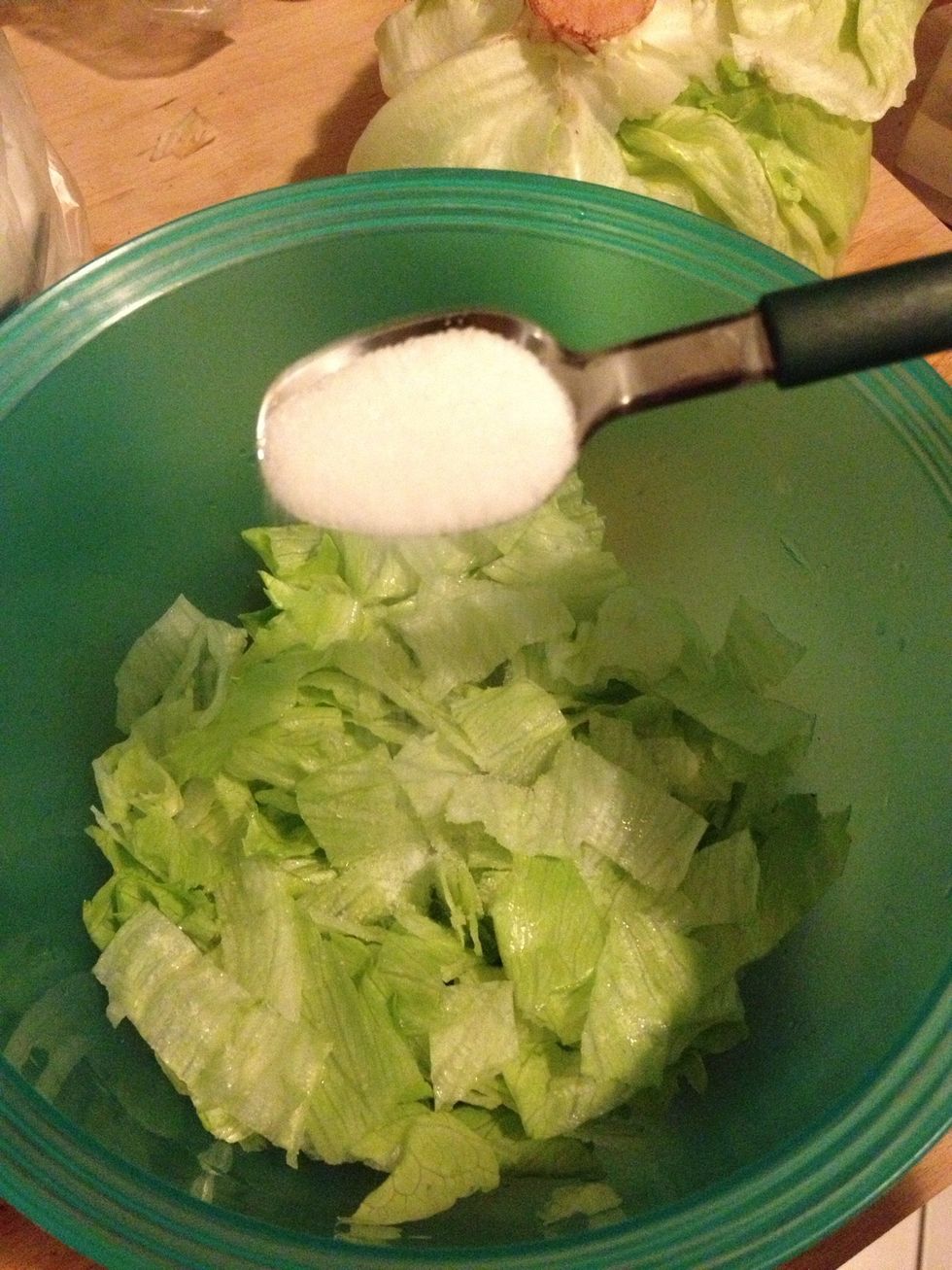 Add a teaspoon of sugar. Or two.. it depends on your taste and the amount of salad.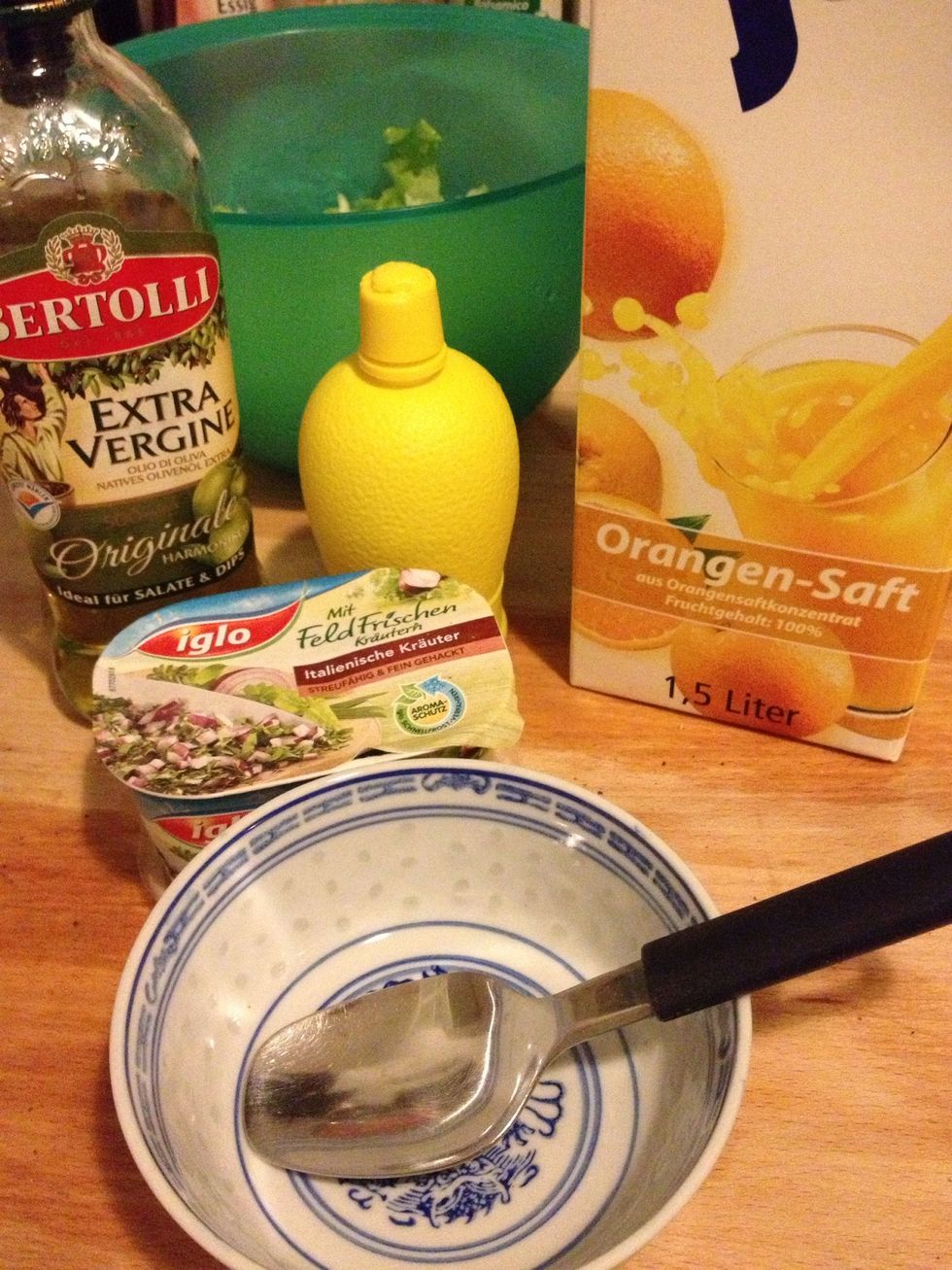 Time to make the dressing. 3 tablespoons olive oil, 1/2 of lemon juice and 1 of orange juice. Use less of the lemon/orange juices if you don't want it to be as acidic. Also, Italian herb mix ☺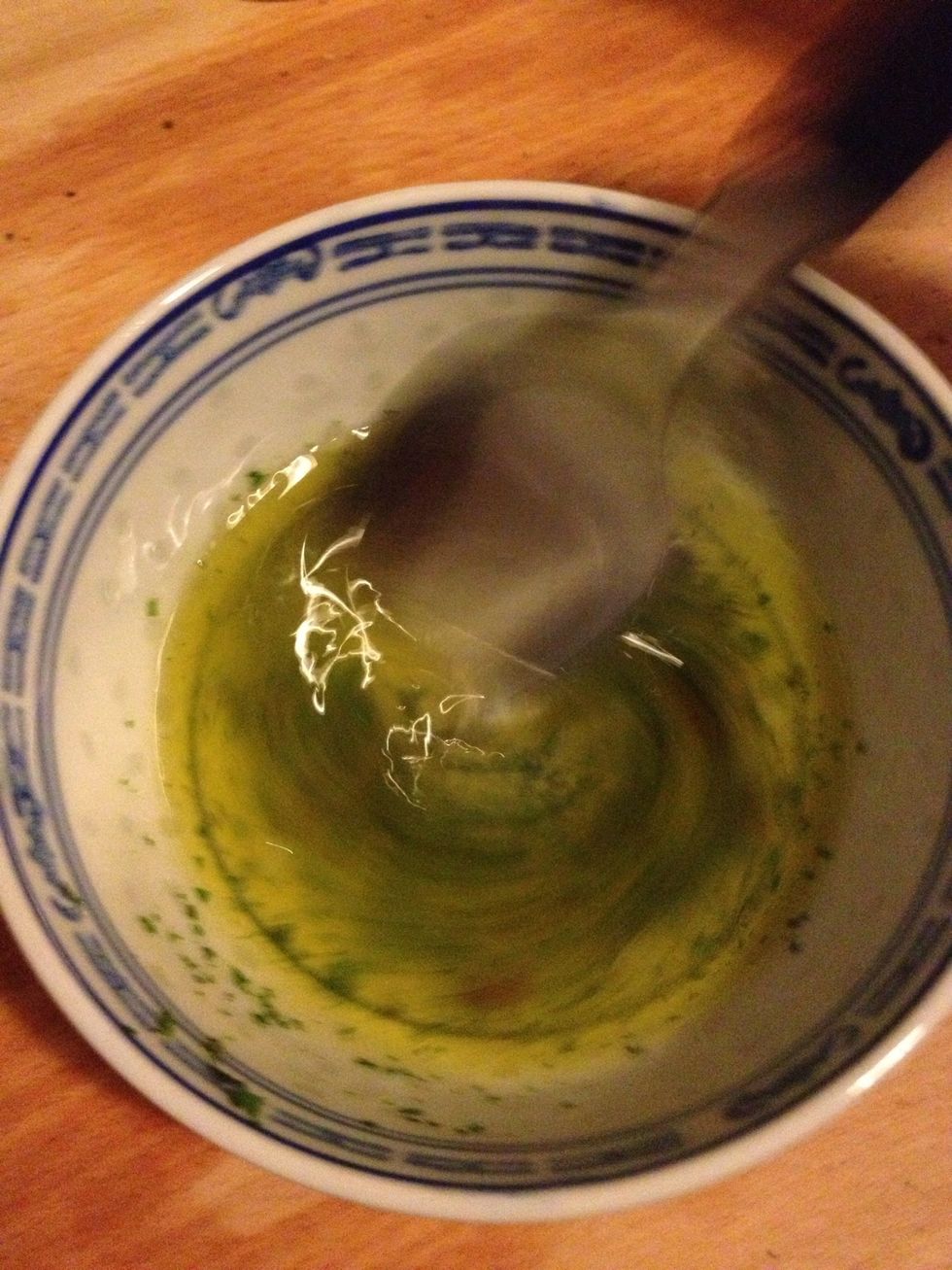 Mix it up and pour it in the salad bowl.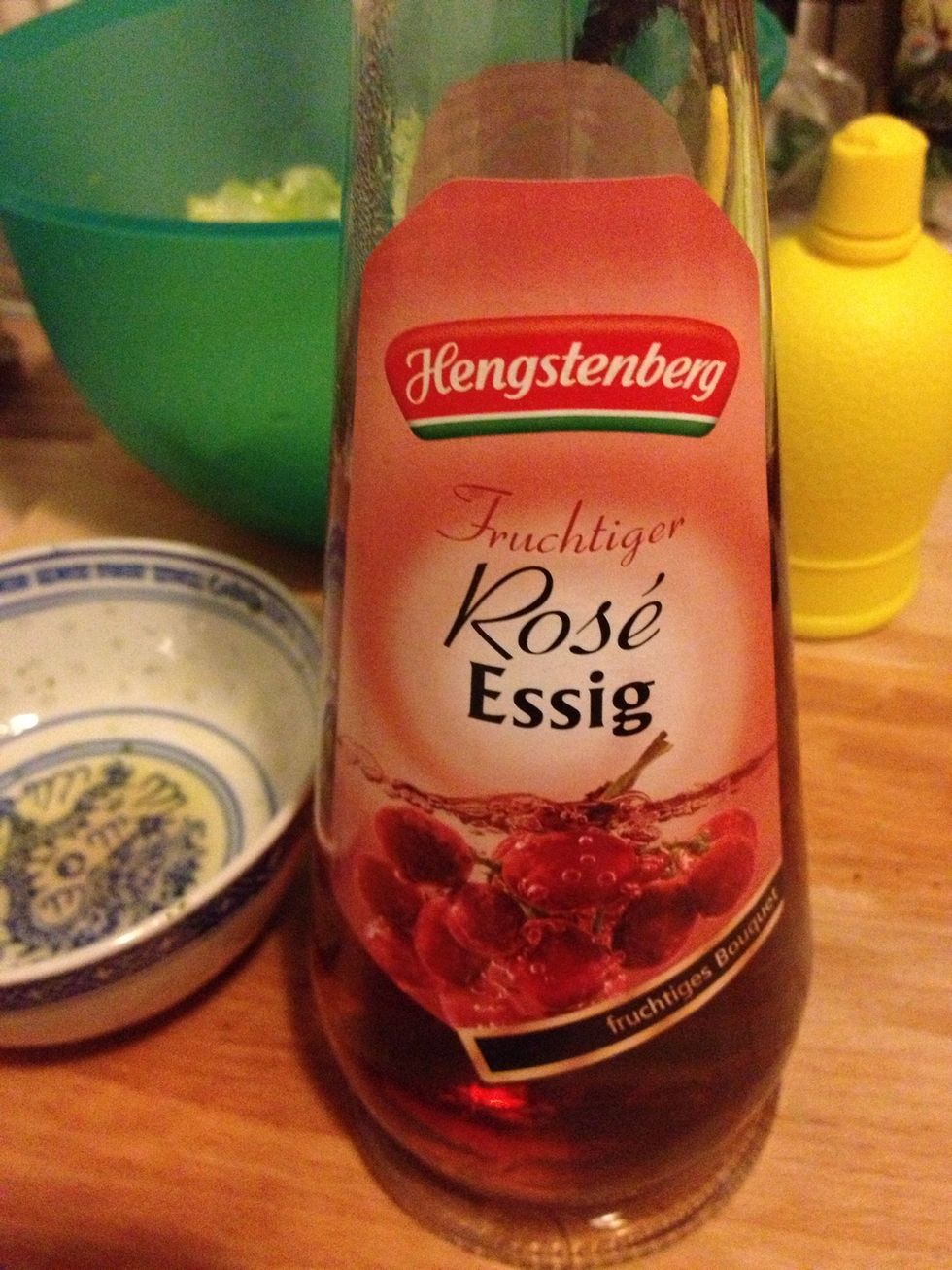 I ended up adding a tiiiiny bit of fruity vinegar.. But I like acidic dressings, so that might just be me :) white wine vinegar would also work.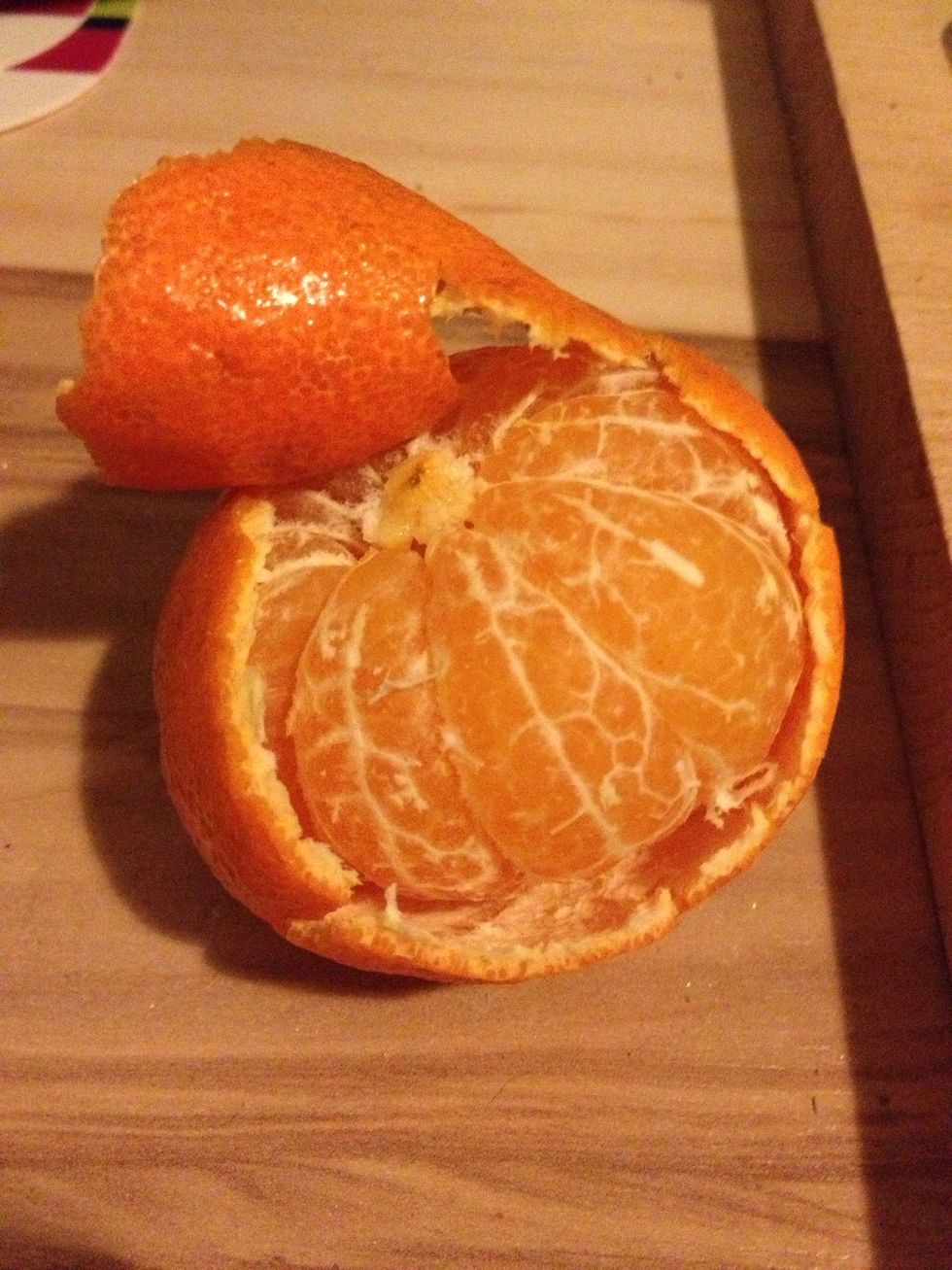 Add a clementine (or two.. or an orange, depending on amount of salad)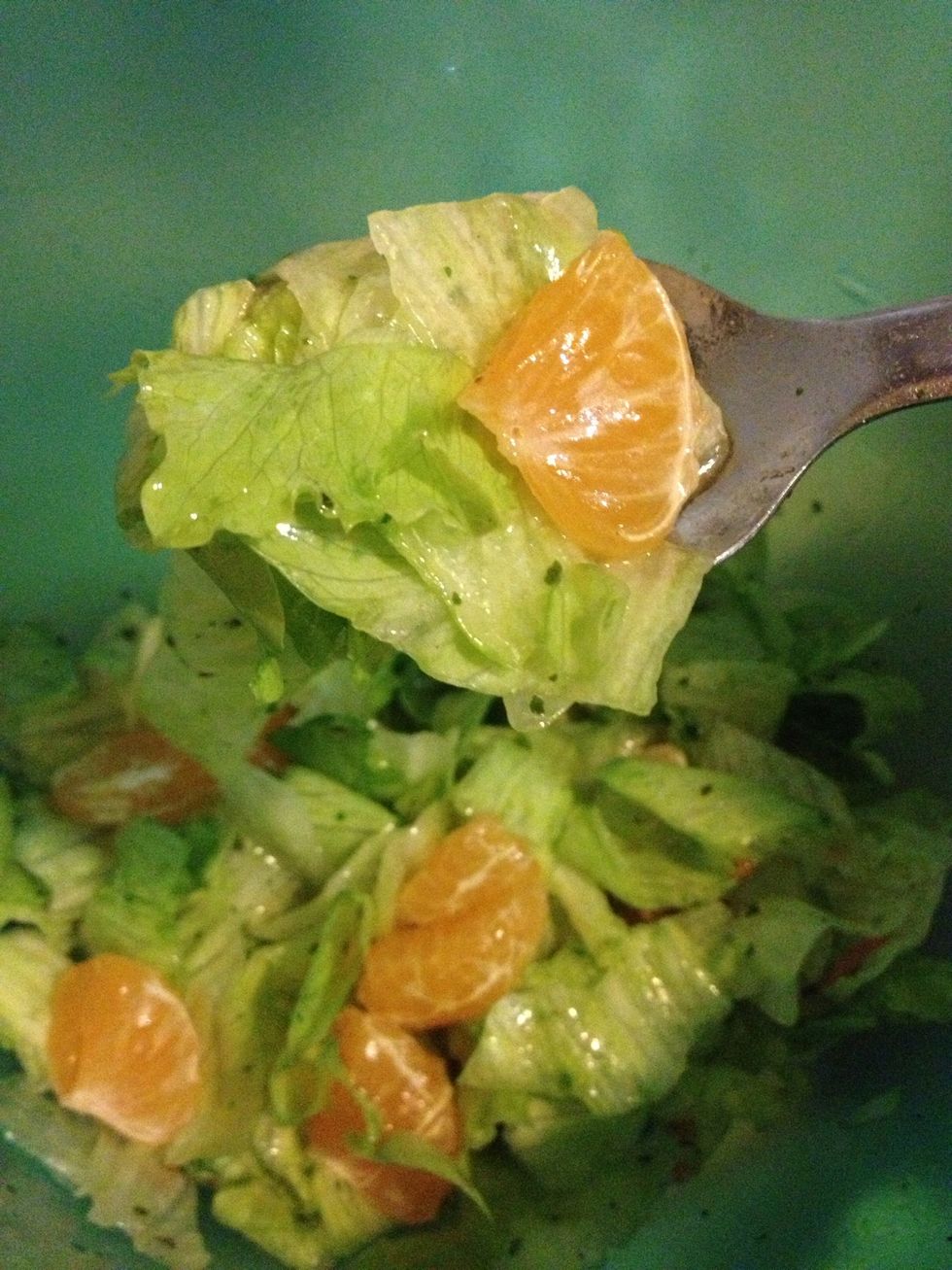 This totally tastes better than it looks, I swear.
Iceberg Salad
Olive oil
Lemon juice
Orange juice
Sugar
Vinegar (optional)
Clementine (or orange)
Italian herb mix (optional)