Please read the tips and warnings at the end of this guide before making! Please, please, please!
A picture of all the ingredients.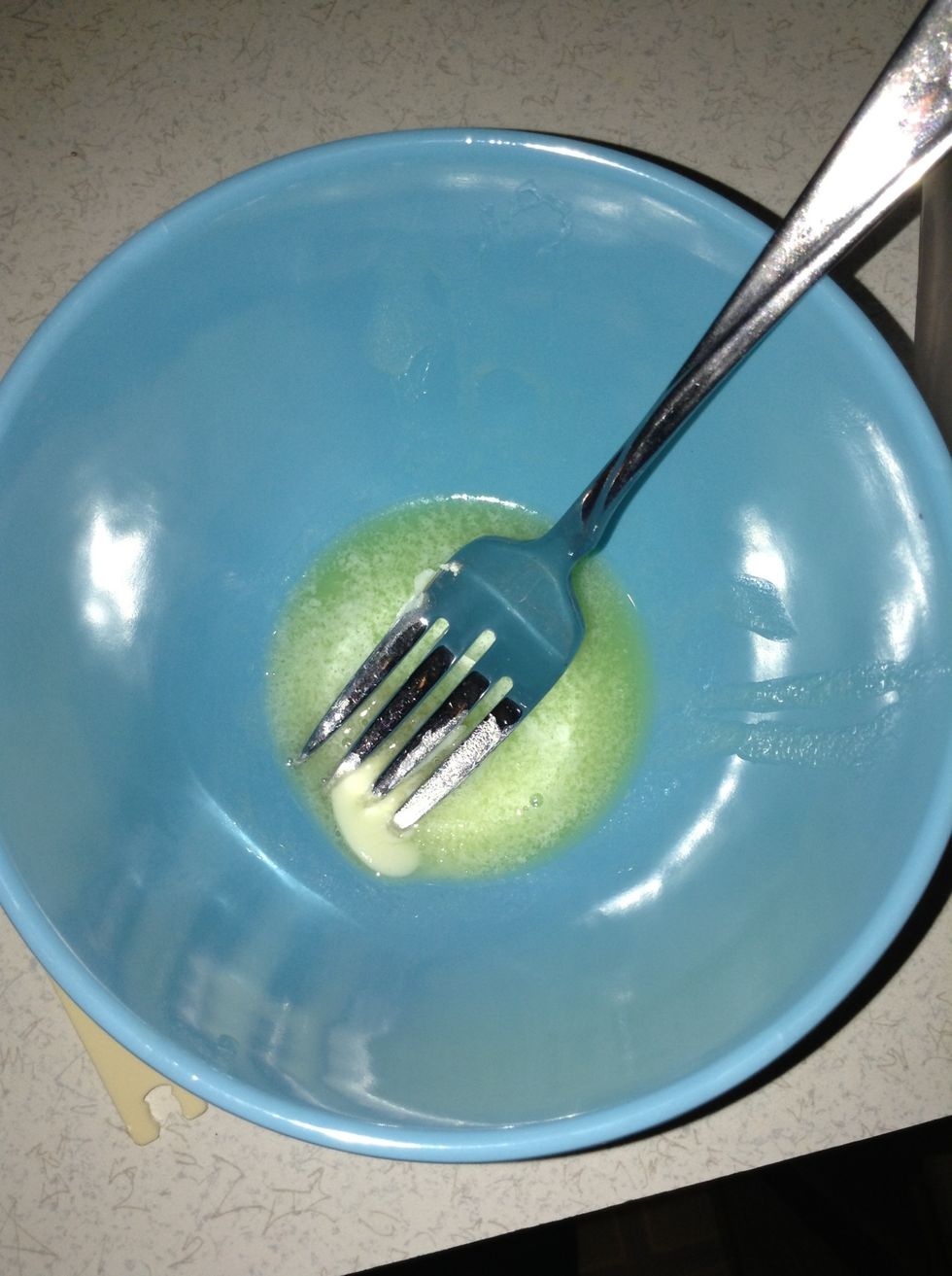 Melt the butter (it doesn't need to be completely melted).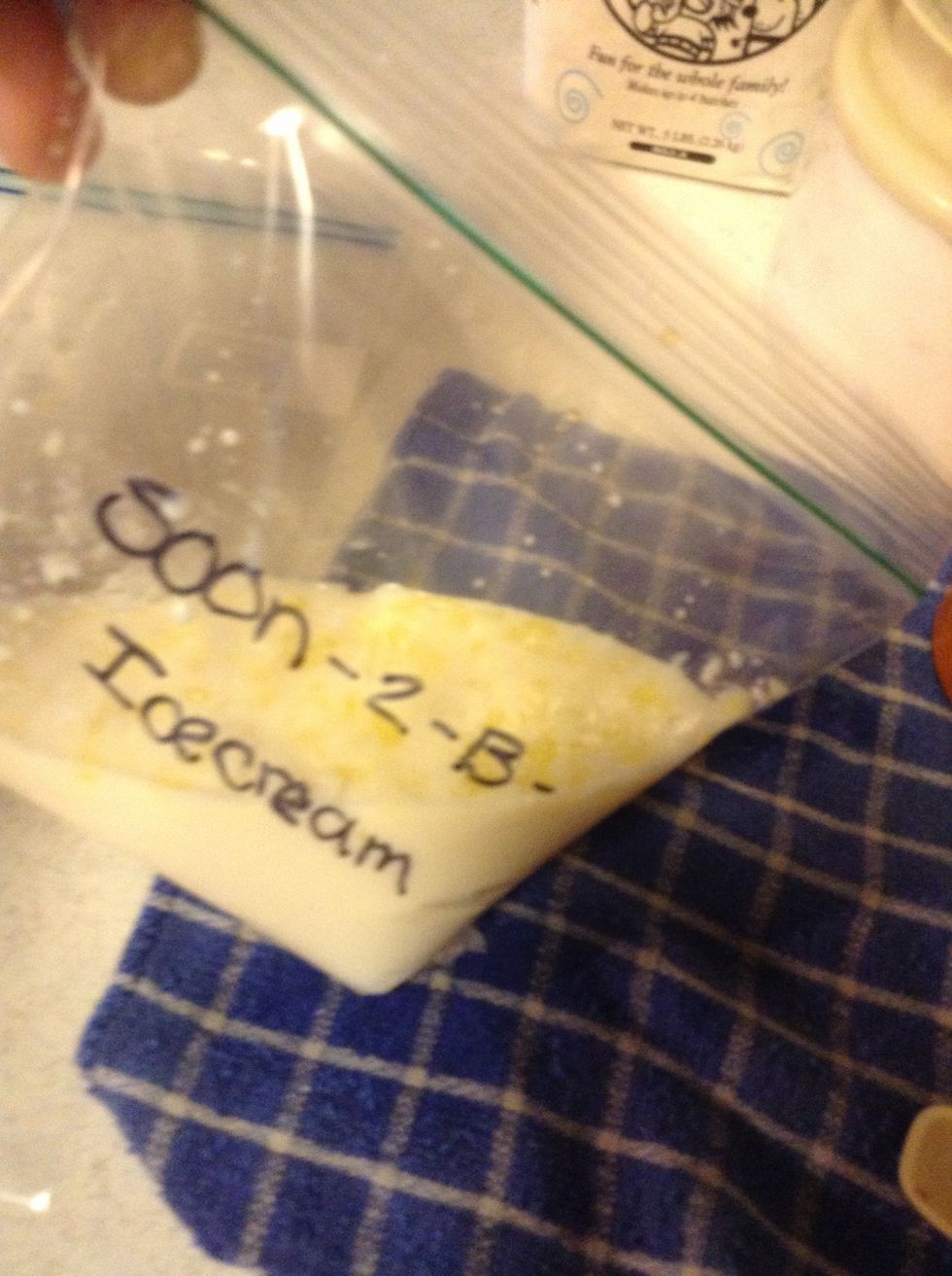 Pour milk, sugar, melted butter and vanilla extract in the smaller bag. Seal tightly! You can put another bag around if you want for extra protection!
Rock salt and ice.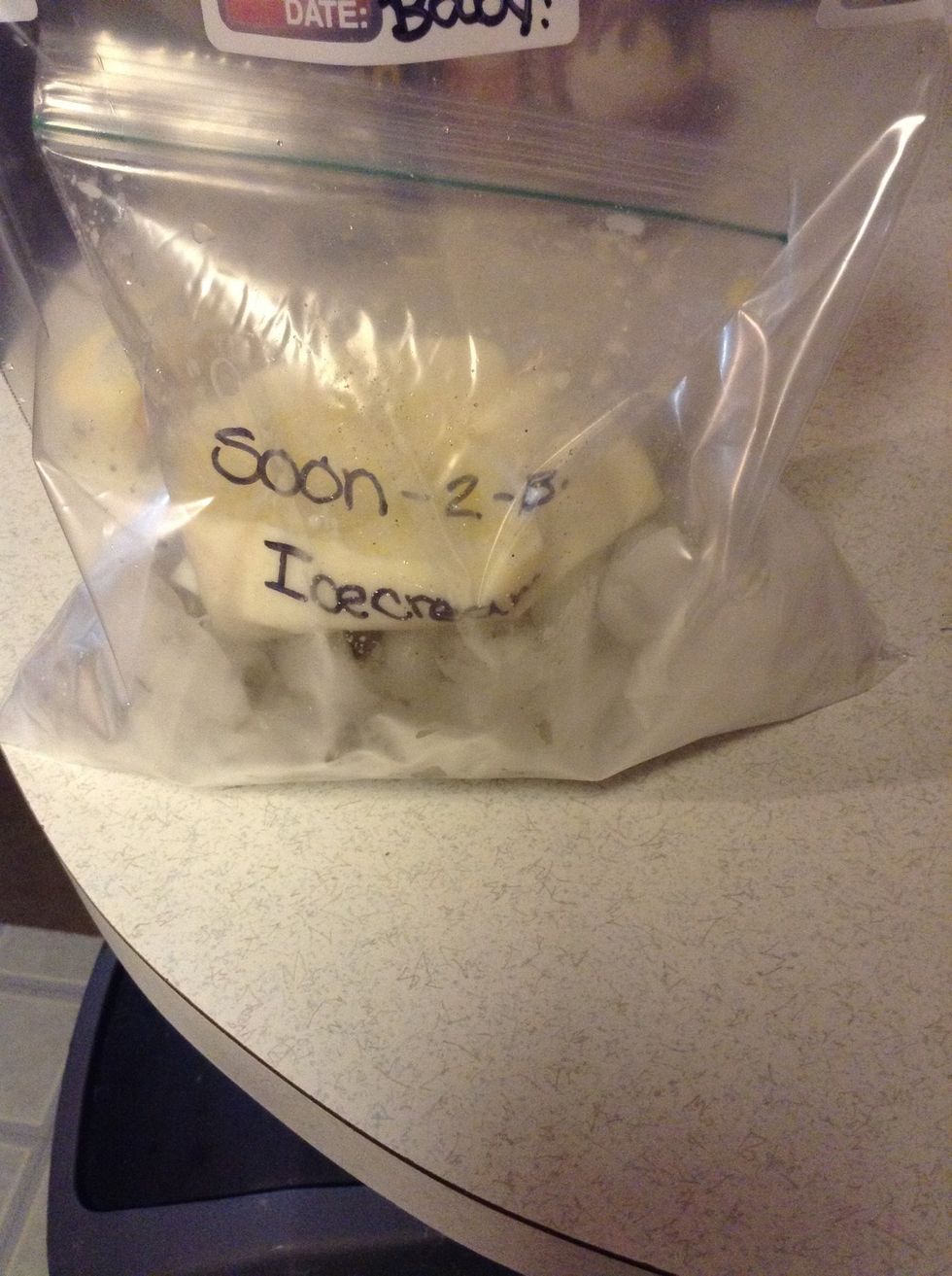 Put smaller bag inside the bag of ice. Make sure the milk bag is sealed VERY tight. It will ruin the ice cream if the rock salt gets in.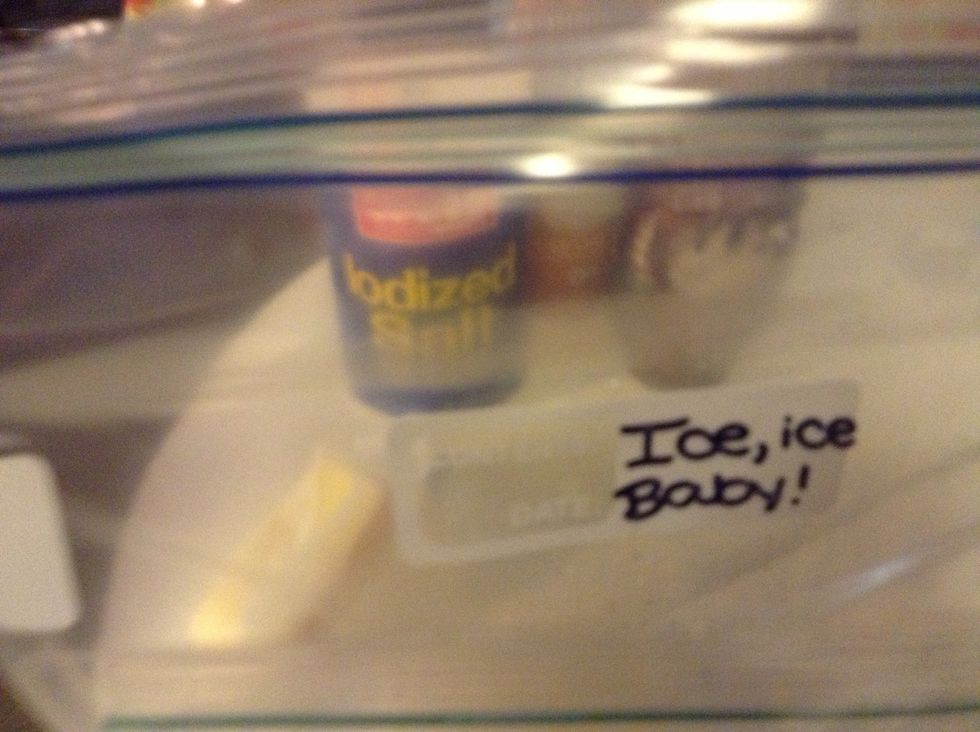 Seal the big bag very tight so salt doesn't go everywhere.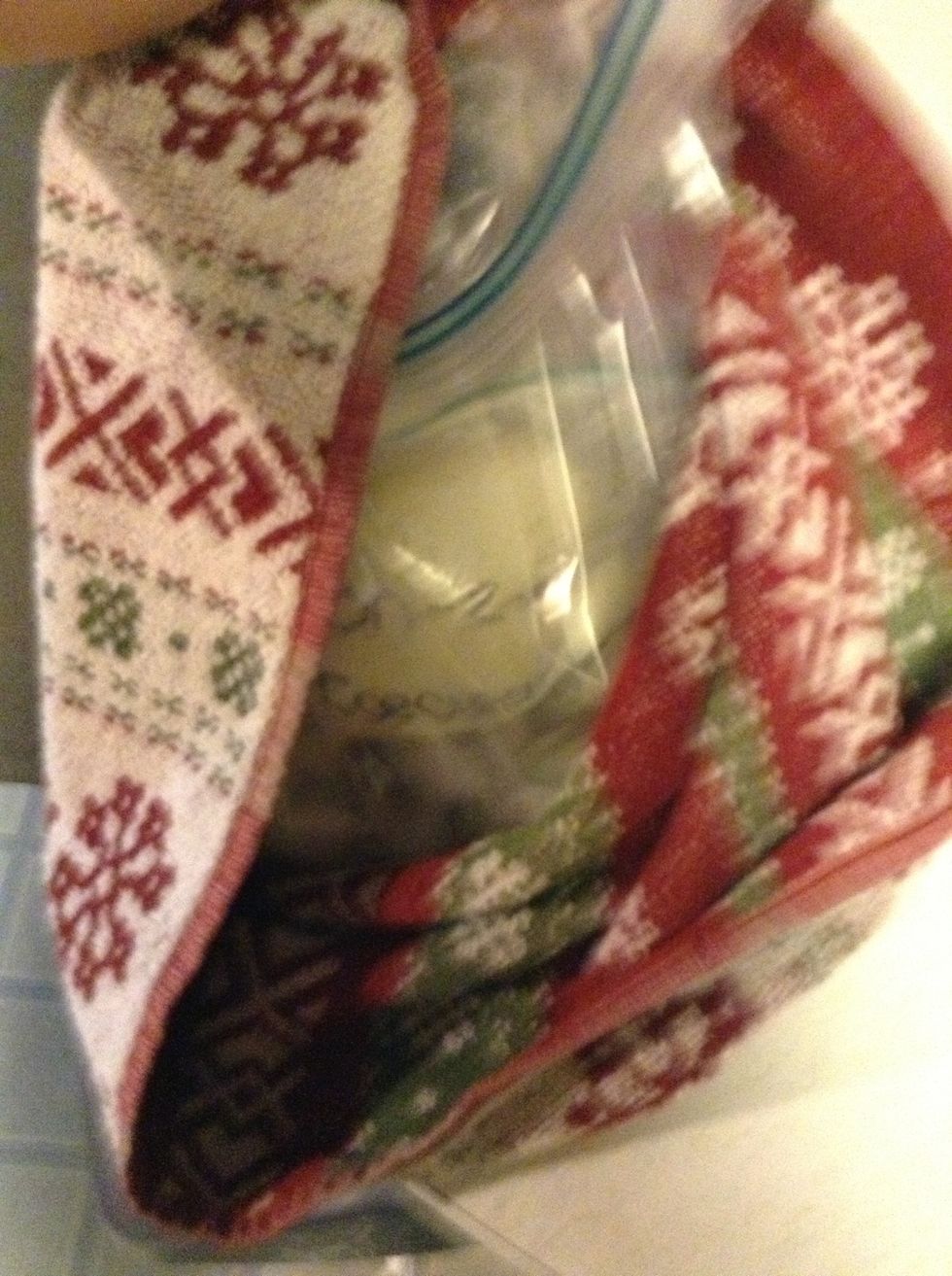 Wrap in t-towel. It is to cold by itself! Shake for 15-20 minutes! Take breaks if you need!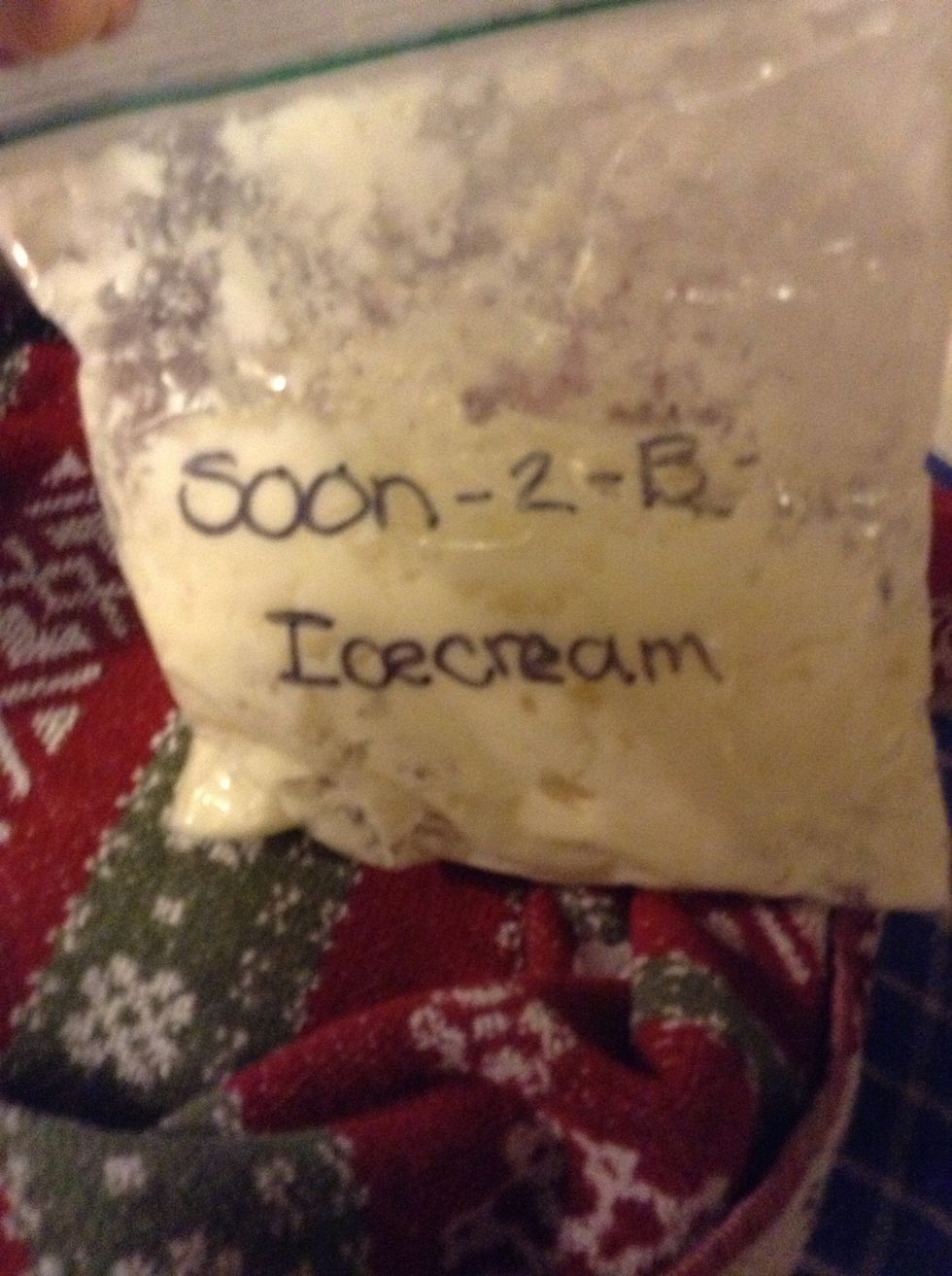 DONE!
It may be a little lumpy, that is the ice! But there it is!
Tip: Flavor combos are almost limitless. Chocolate syrup is a basic option. Don't be afraid to add your favorite fruits, nuts, ect! Try combining mint extract with chocolate or try Caramel Syrup!
Tip: If you use any kind of berries, crush them first. Because for example whole blueberries will become little rocks rather than mixing nicely with the ice cream.
Tip: If you prefer a lower calorie ice cream that is not as rich, use artificial sweetener instead of sugar. You can also experiment with other types of milk.
Tip: Do not use both cocoa powder and vanilla extract! It won't taste as good!
Tip: Rock salt is better to use then regular salt. Larger salt crystals take more time to dissolve in the water around the ice, which allows for even cooling of the ice cream
Warning, warning, warning: I am not responsible for any injuries of any kind, just a good ice cream recipe!
Thanks you so much for reading! I really hope I helped. Please like this if this was in any way helpful! Comment any questions/ advice! Thanks!
Credit: I got this of WikiHow! I originally read this in a small book but I couldn't find the book. So I looked it up. There are other ways to do this but this is the easiest one I thought.
The link: http://m.wikihow.com/Make-Ice-Cream
1.0c of Milk (Double the recipe if you want more.)
1.0Tbsp Sugar
1/2tsp Vanilla Extract or 1 Tbsp Cocoa Powder (NOT BOTH!)
5.0Tbsp Rock Salt (preferably)
2.0 Trays / 2 Quarts of Crushed Ice
Small Amount of Butter
5.0tsp Flavored Syrup (OP.)
1.0qt Ziploc Bag
1.0gal Ziploc Bag
Hopey Showers
I like making crafts and baking! I enjoy finding quick solutions for things and stuff like that! Maybe you'll like some of my guides?