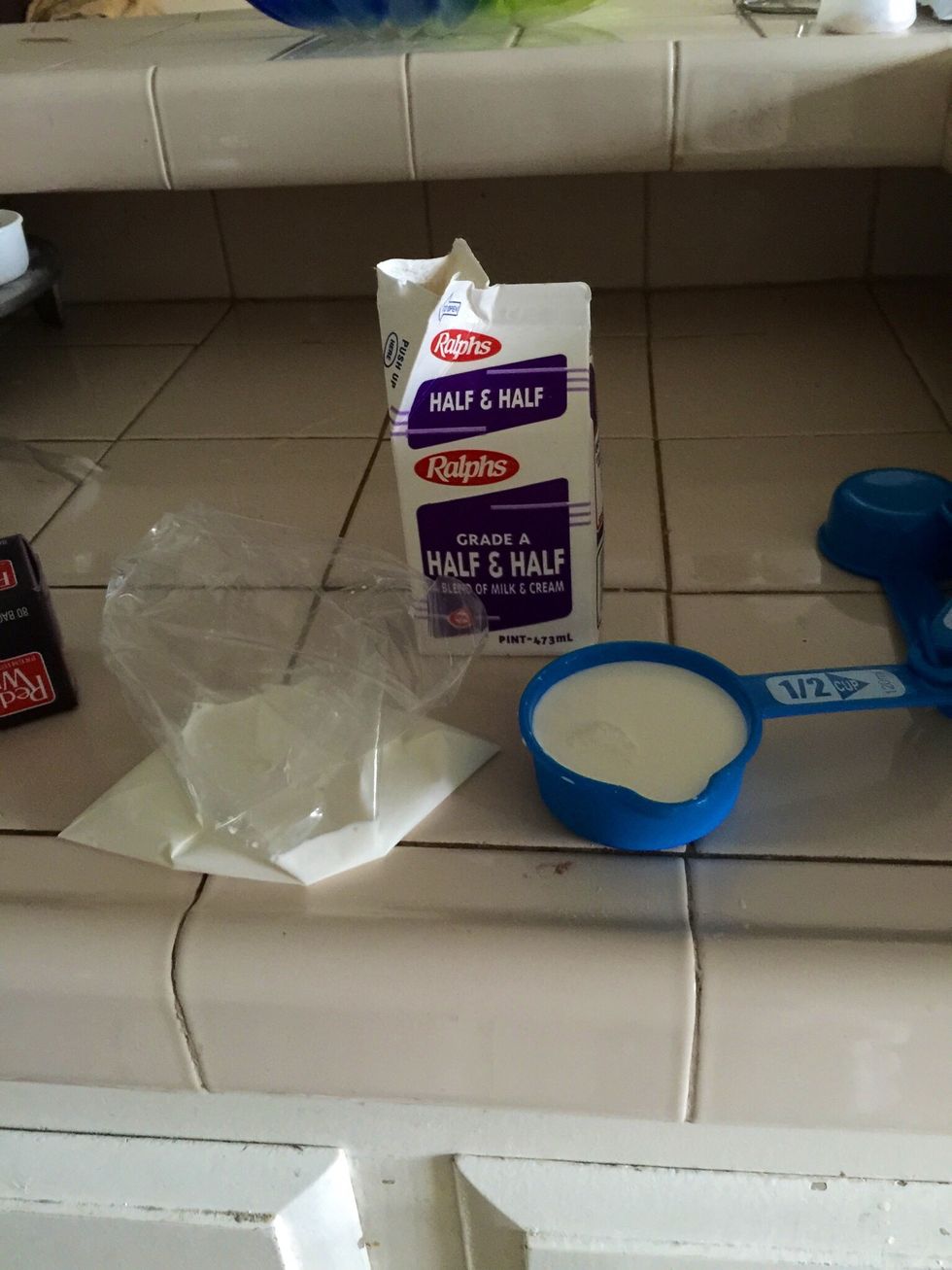 Add 1/2 cup of half & half to a plastic bag.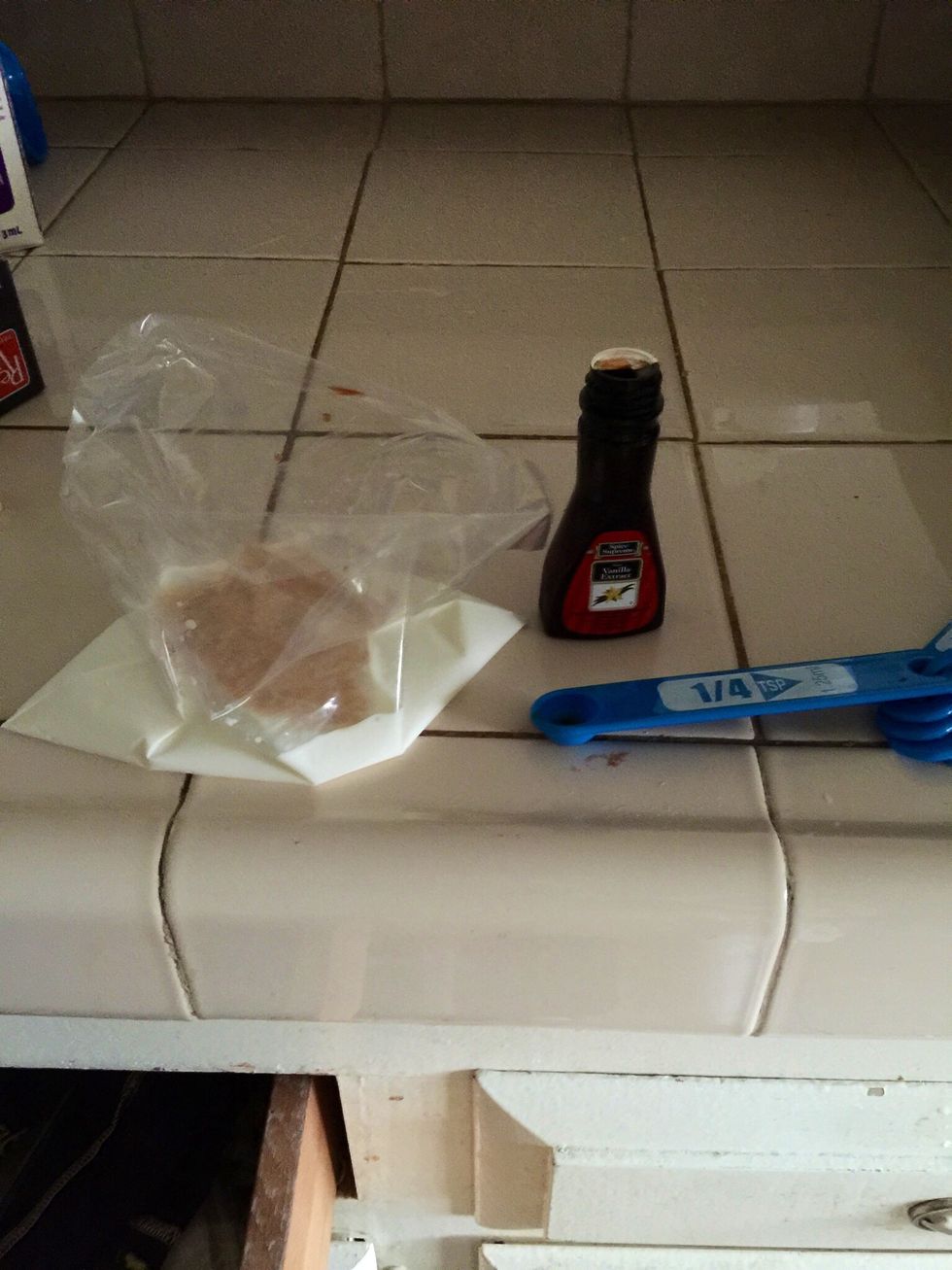 Now add 1/4 TSP oF vanilla extract to the bag.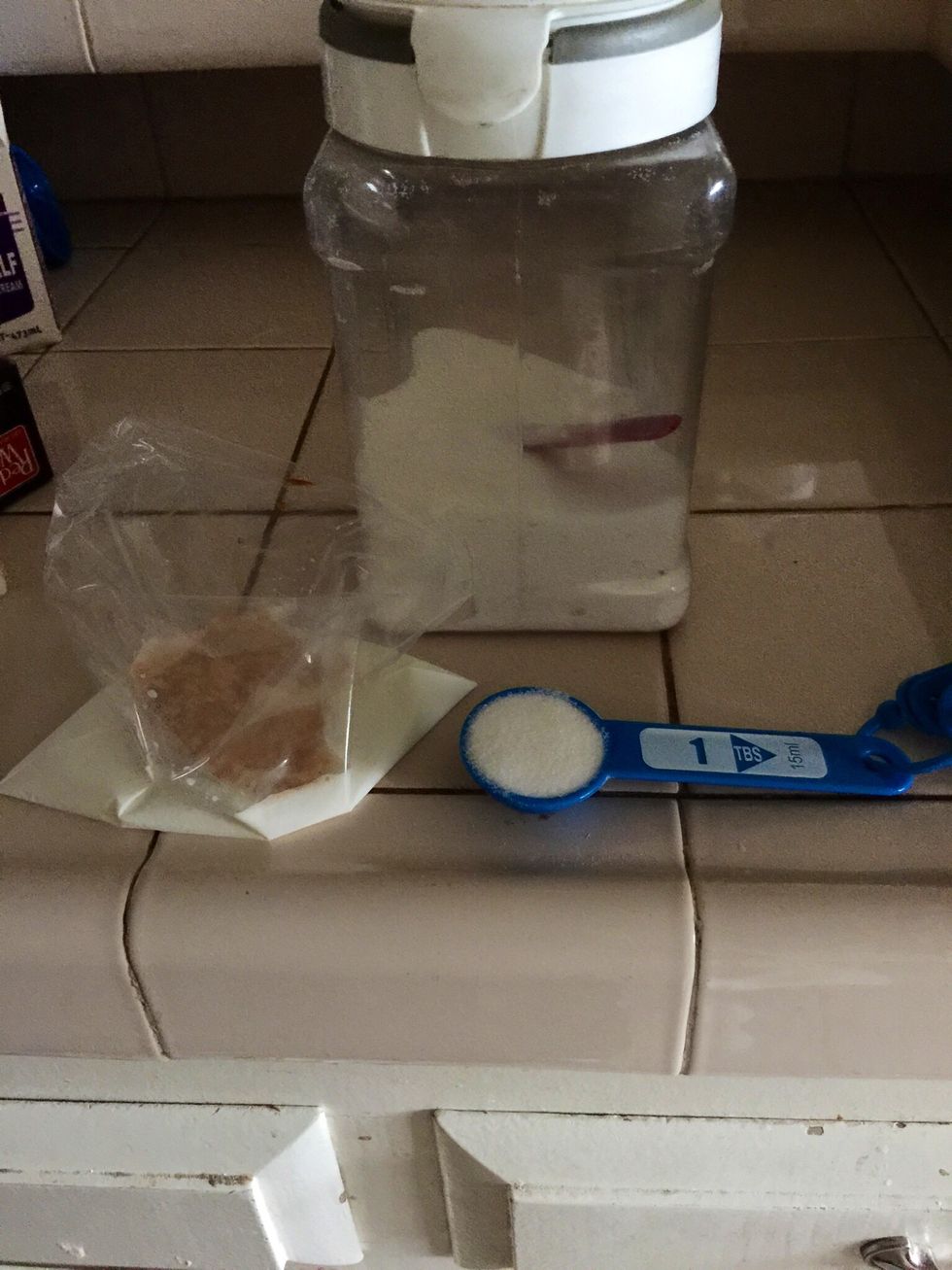 Add 1 TBS of sugar to the mixture.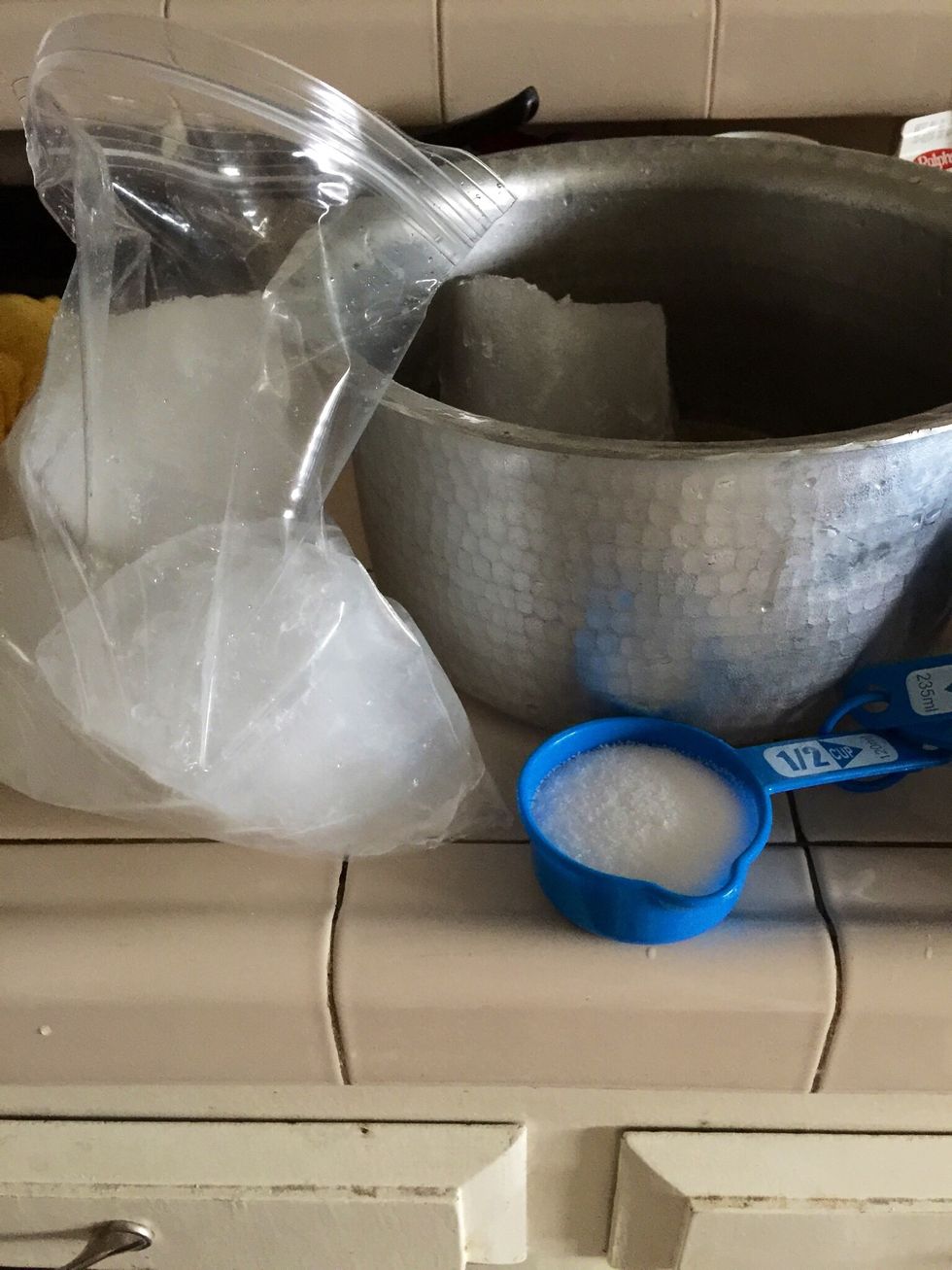 Add 4 bags of ice to a larger plastic bag and sprinkle 1/2 cup of salt over the ice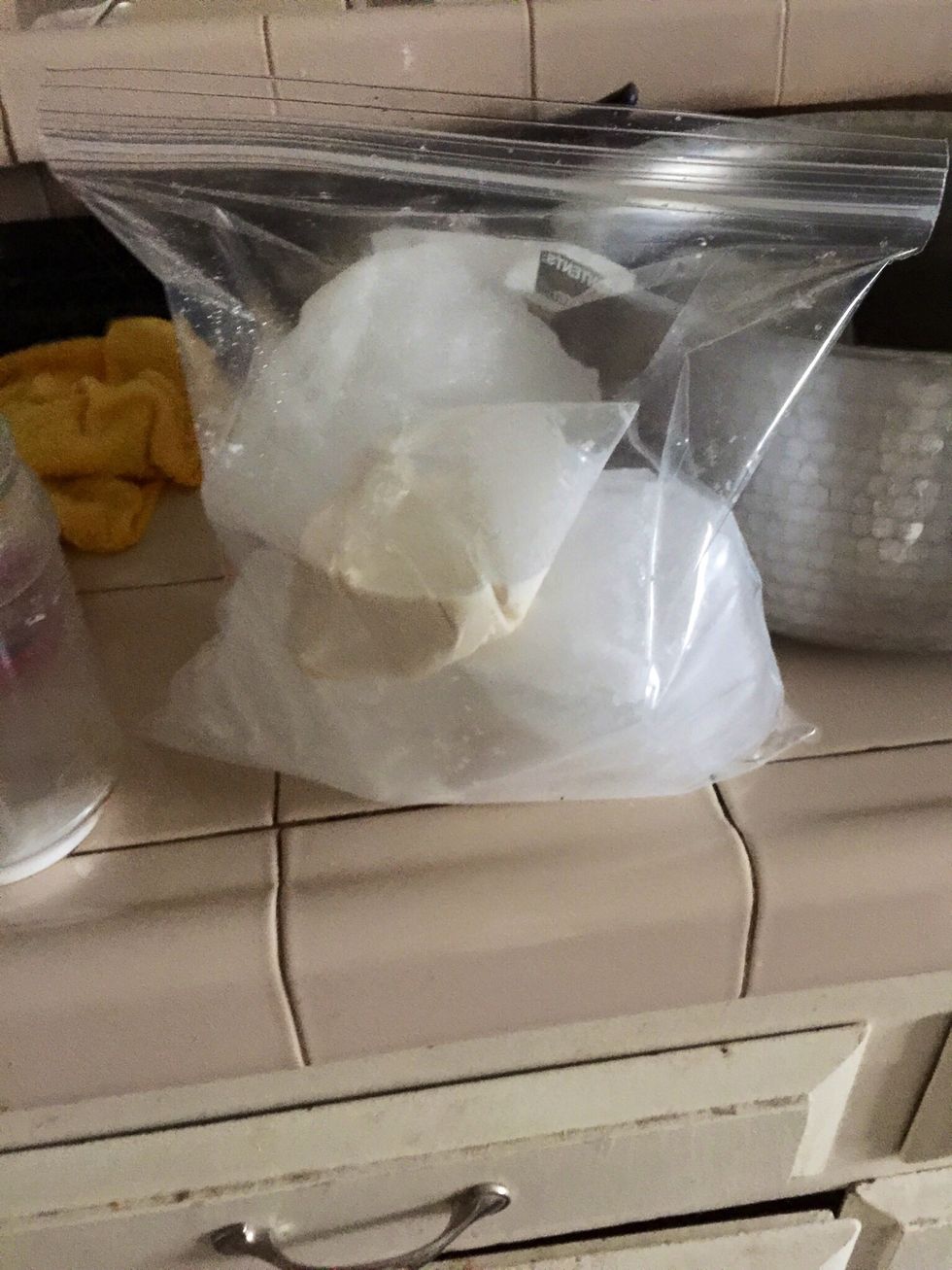 Put the small plastic bag( mixture of half and half, sugar and vanilla extract) into the ice and salt plastic bag.
And it's done! You should get a thick ice cream consistency.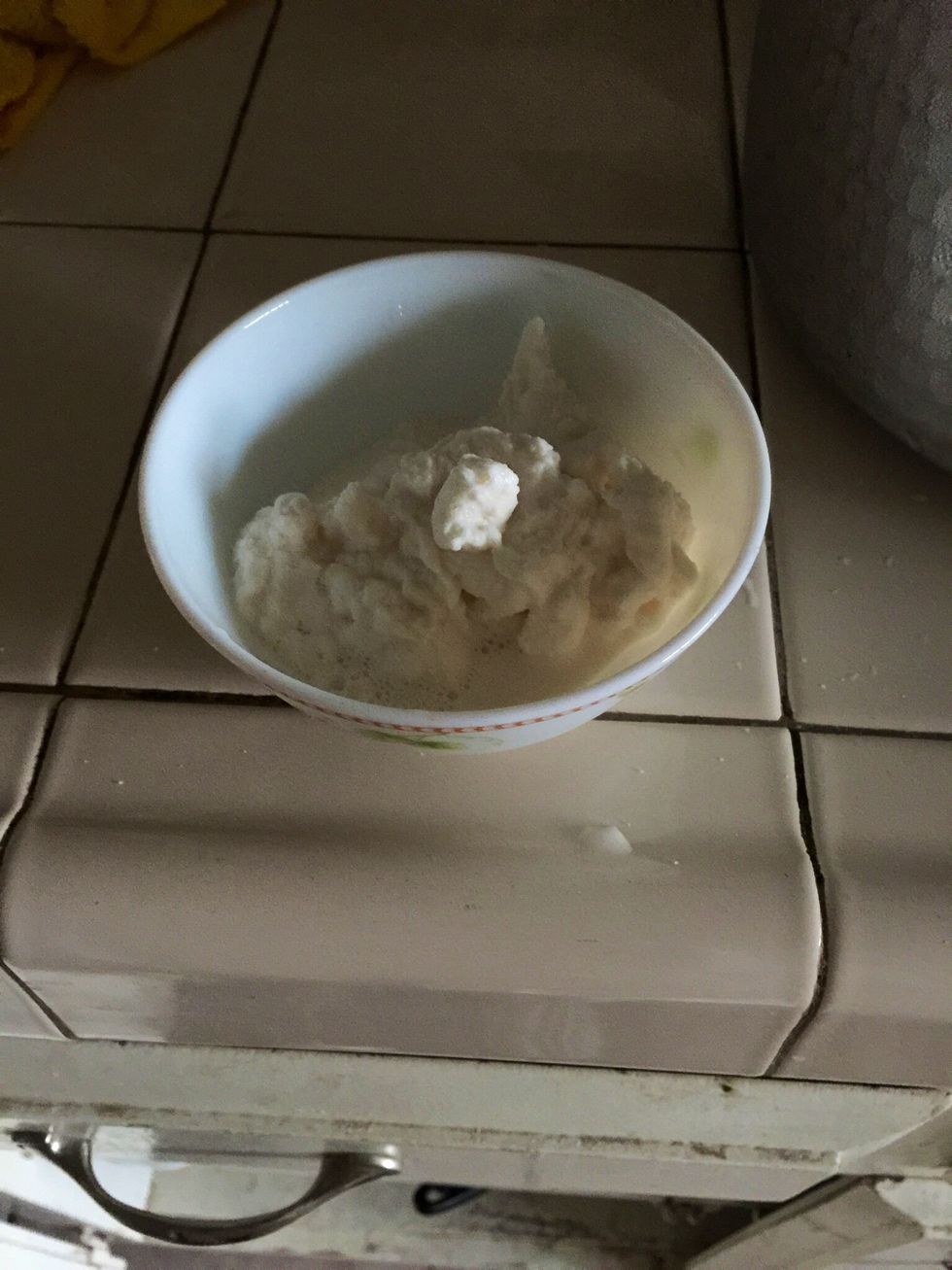 This is how it should look when it's out of the bag.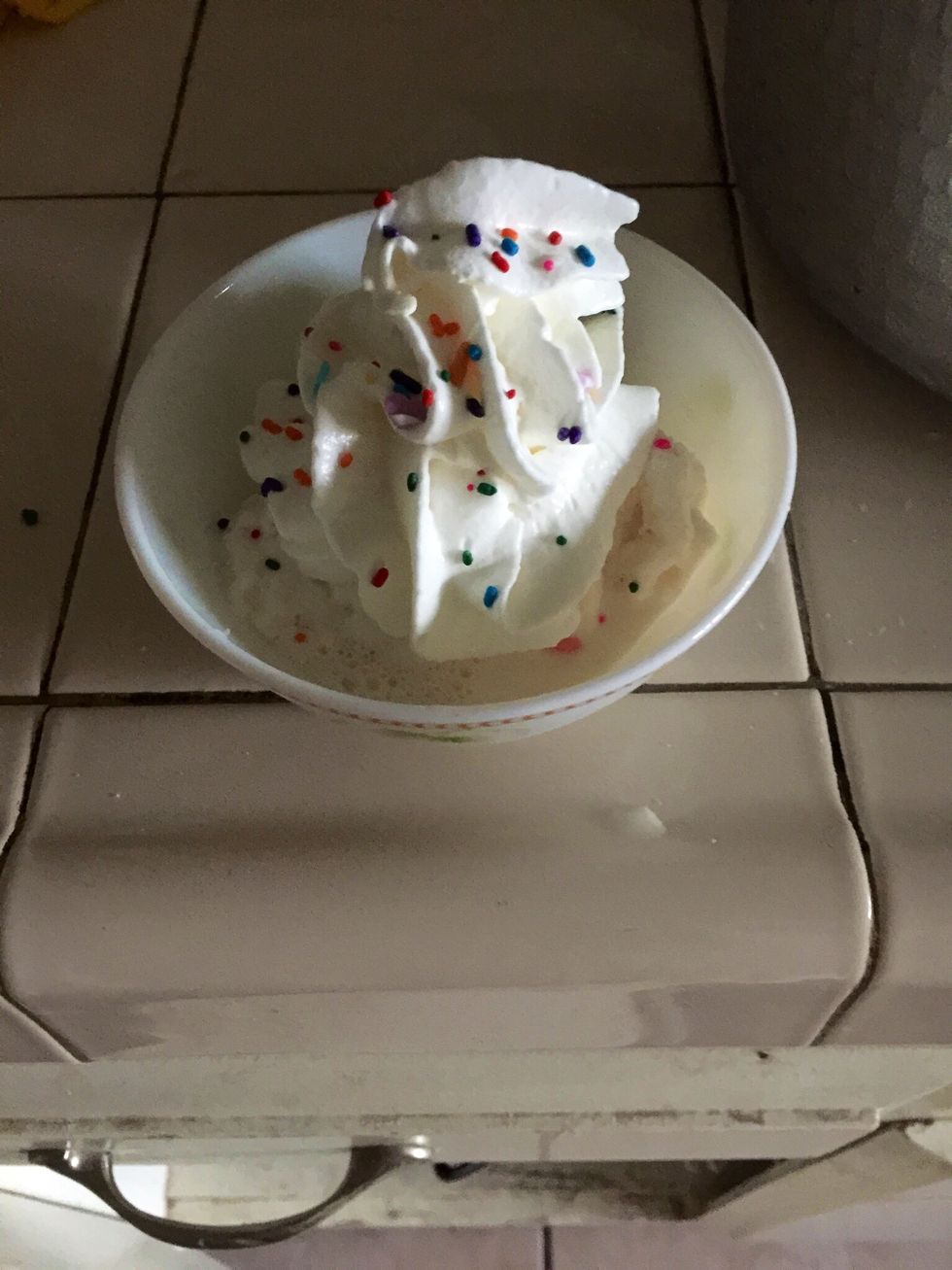 Serve with whipped cream and sprinkles or tastes great by its self!
Ice
Salt
Sugar
Vanilla extract
Plastic bags
Half & half