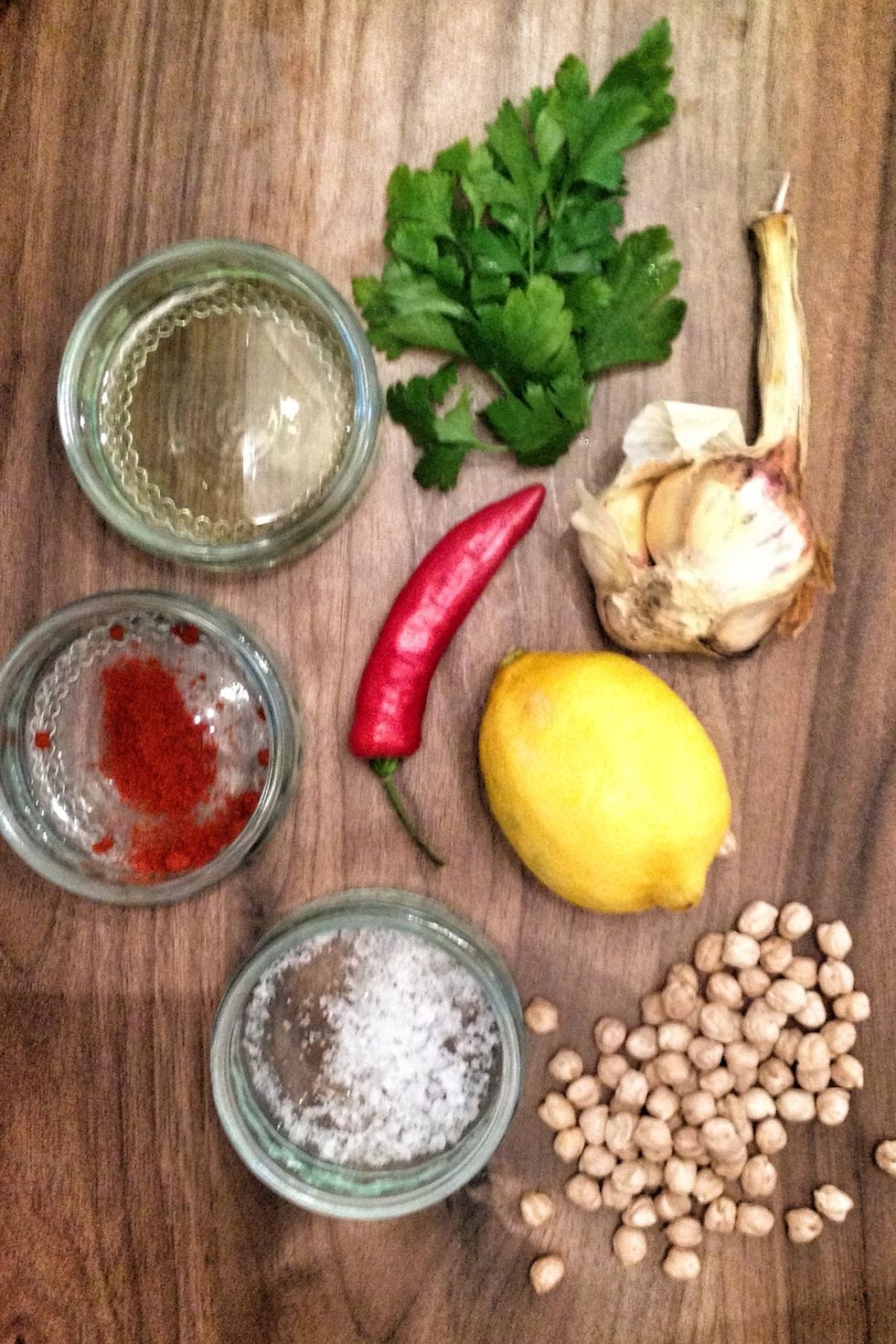 Salt, red chili powder, dried or canned chickpeas, chili, sunflower oil, parsley, lemon, Tahini paste (see next image).
Tahini paste (sesame seed paste).
Let the dried chickpeas soak over night in cold water. Add more water than chickpeas. They will double in size.
Let the dried chickpeas soak in cold water.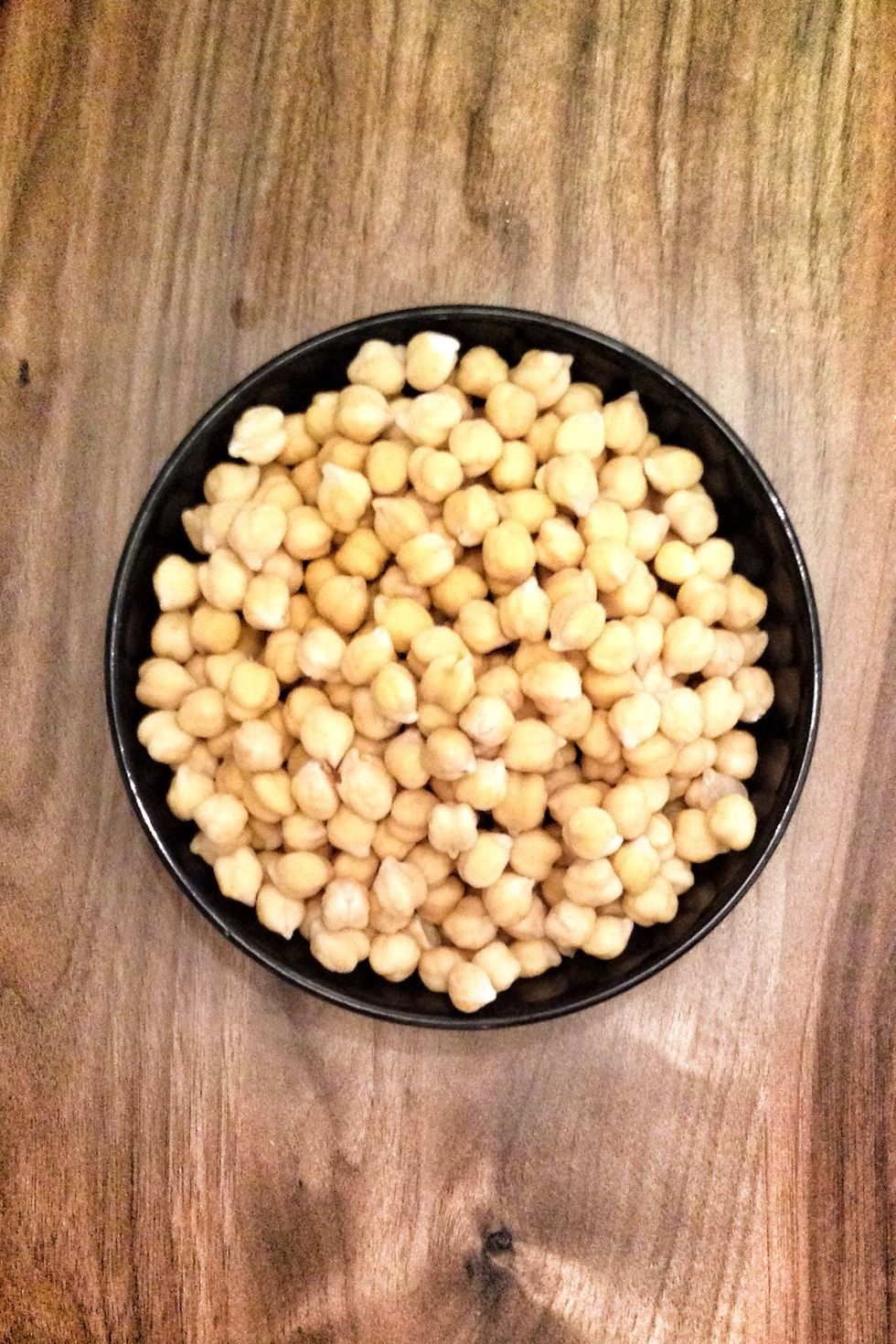 Soaked chickpeas doubled in size.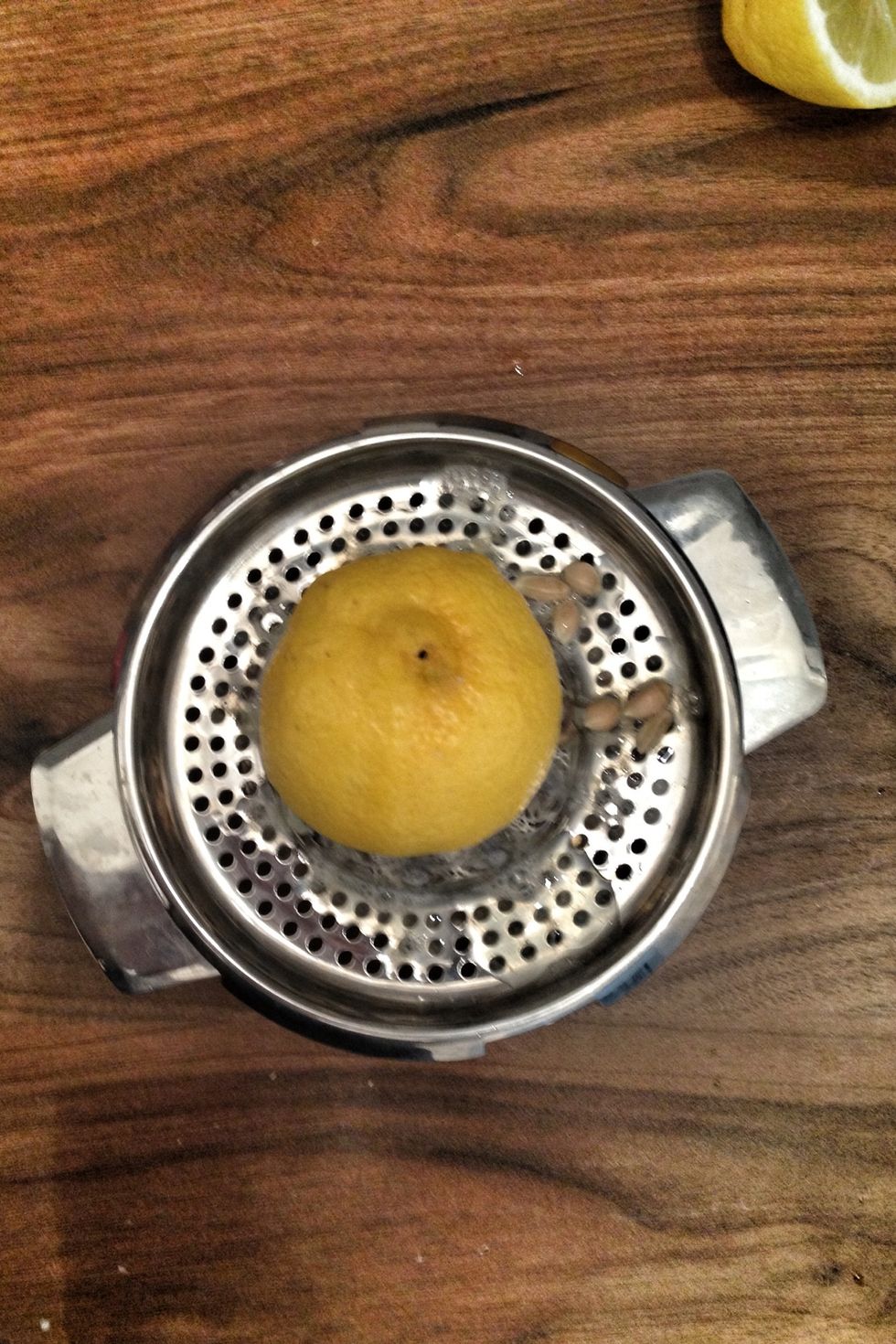 Squeeze some lemon juice.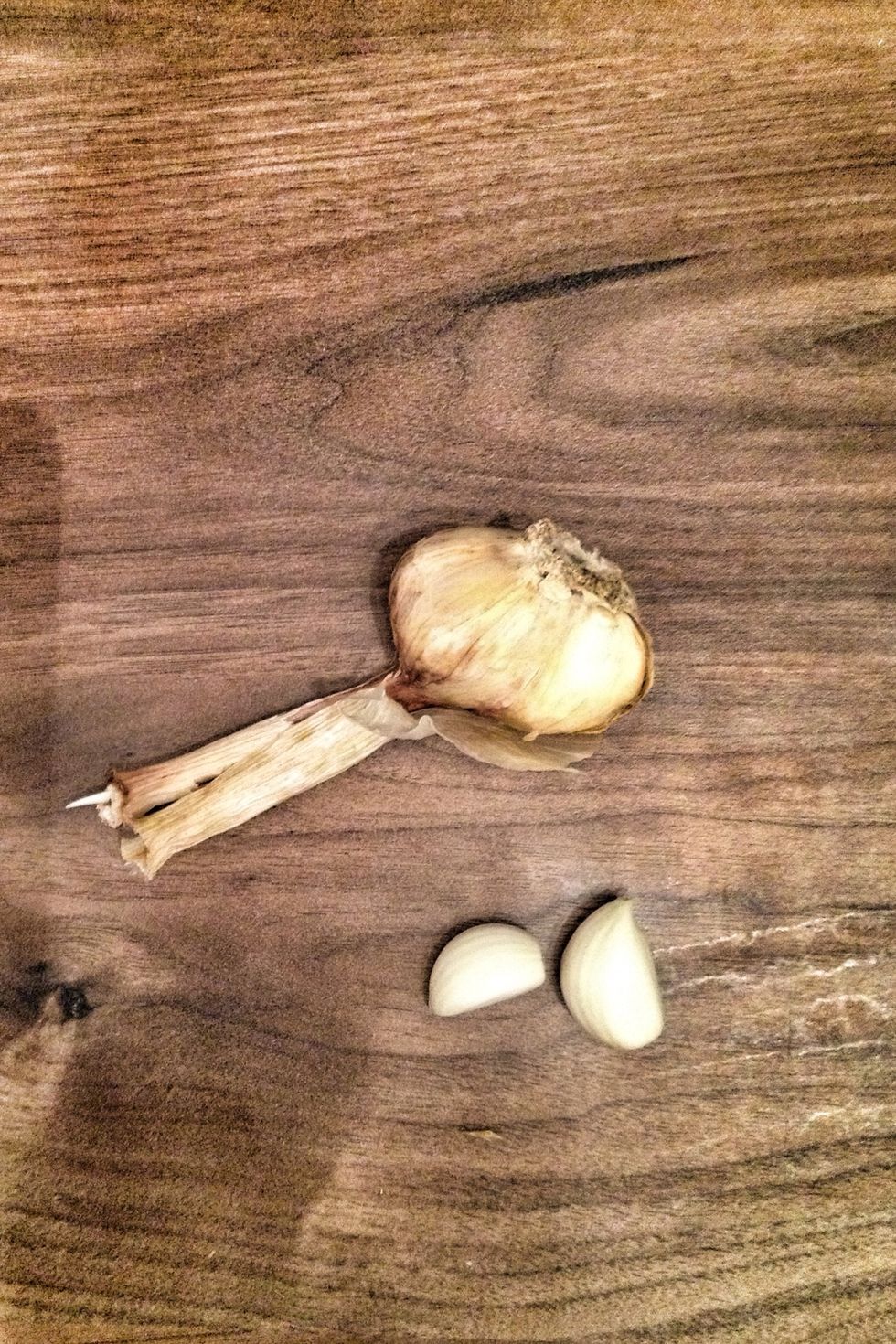 Peel both garlic cloves.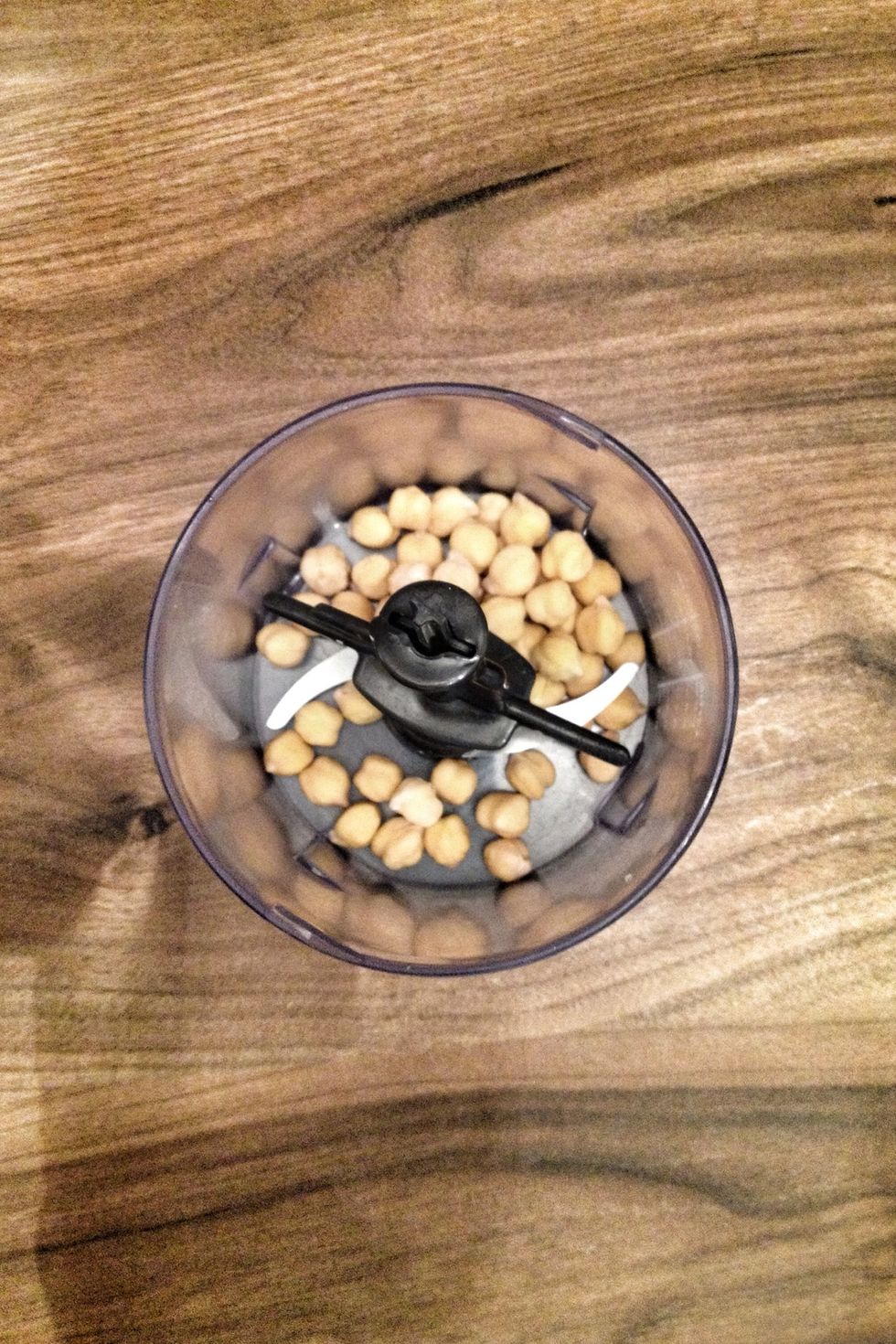 Fill food processor with ingredients.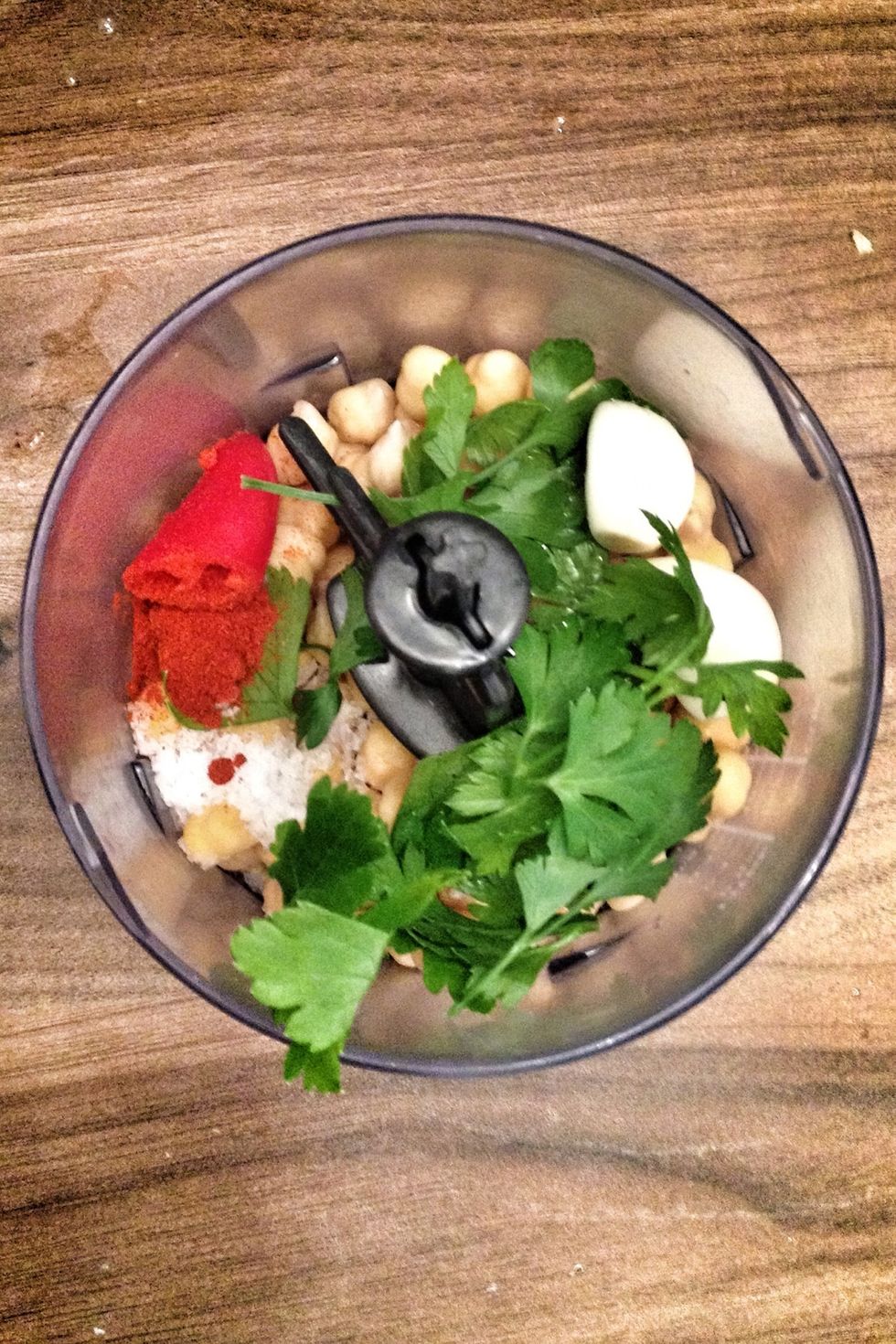 Add all ingredients into the food processor.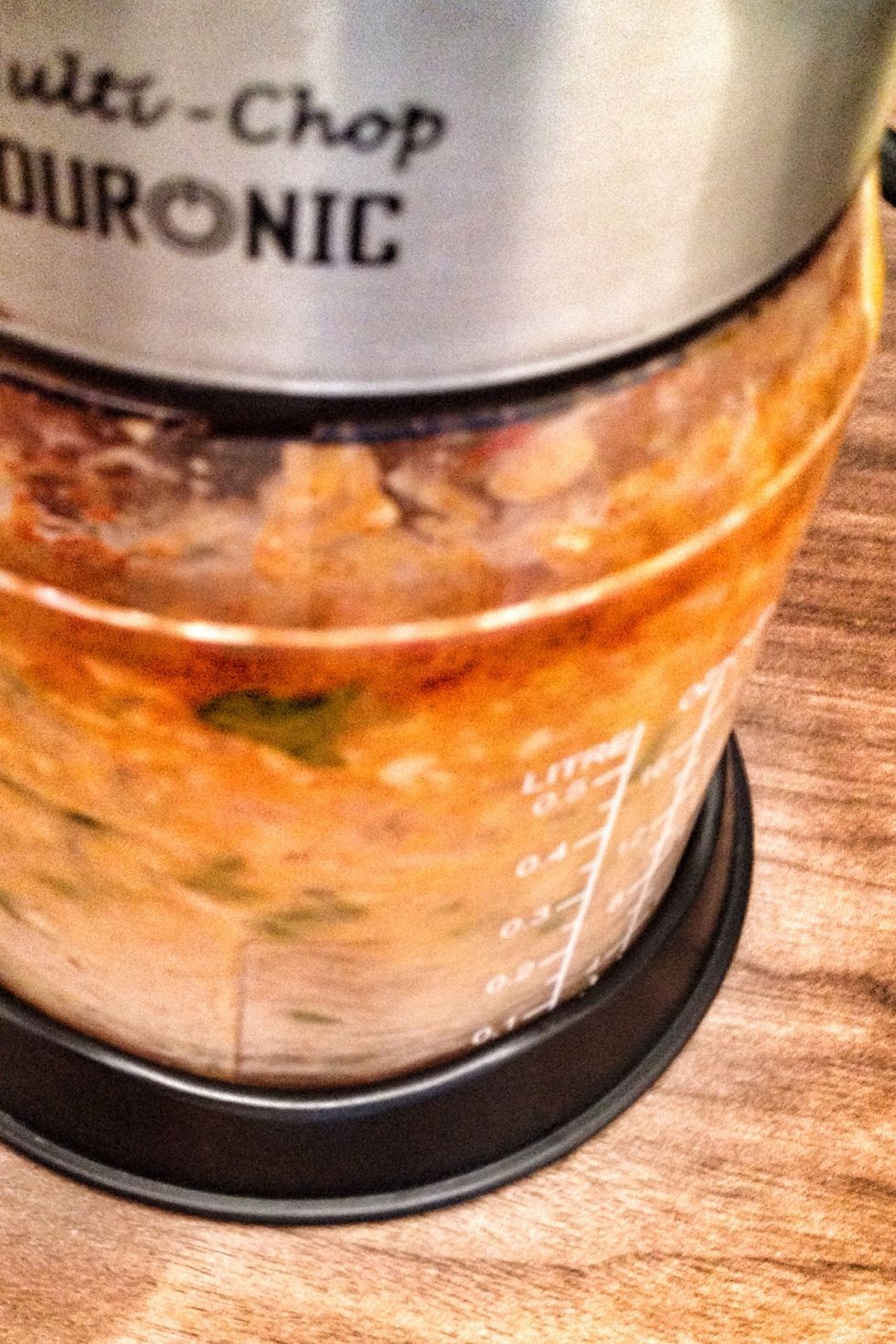 Start mixing with a food processor.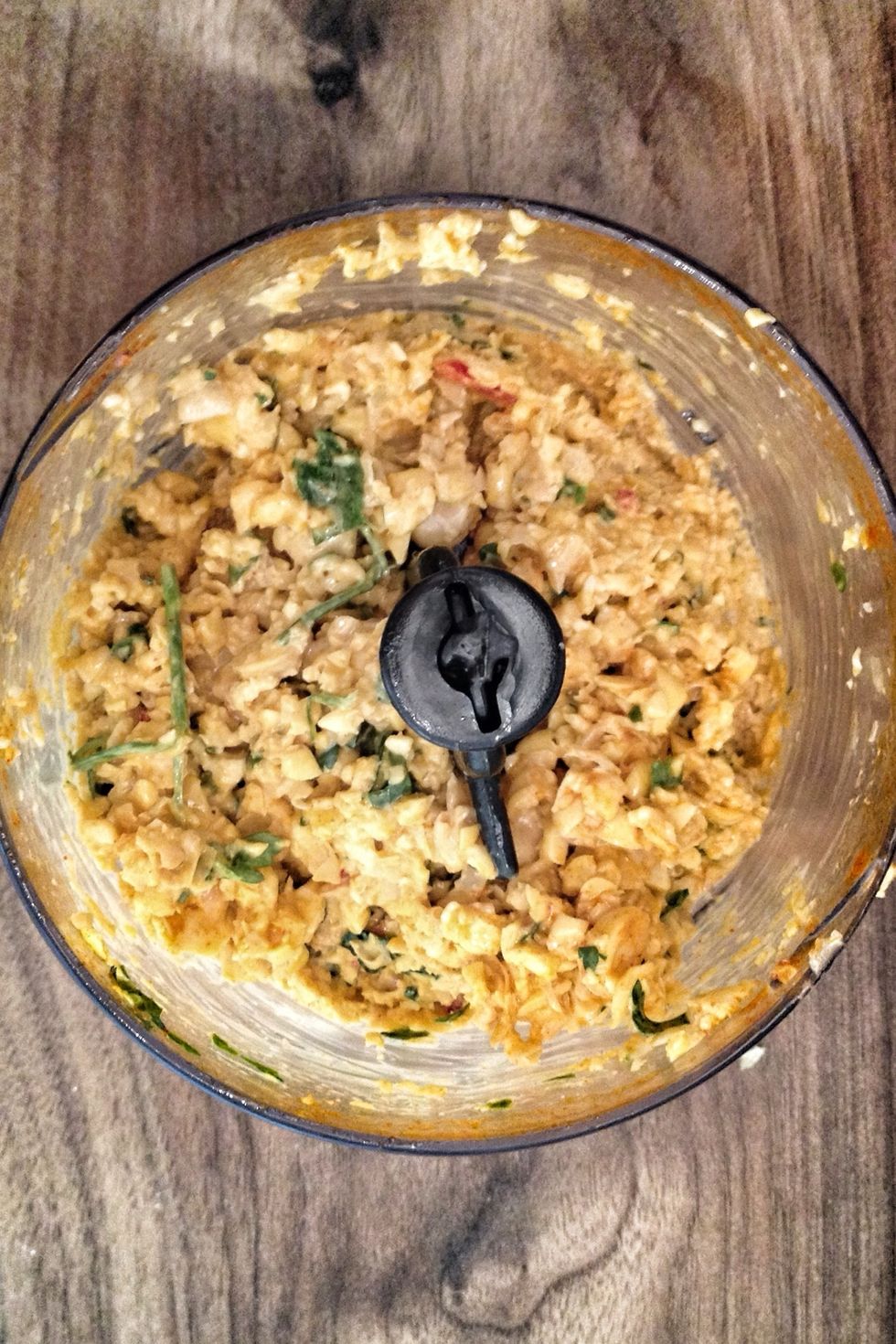 Mix for a minute. Still looks too chunky.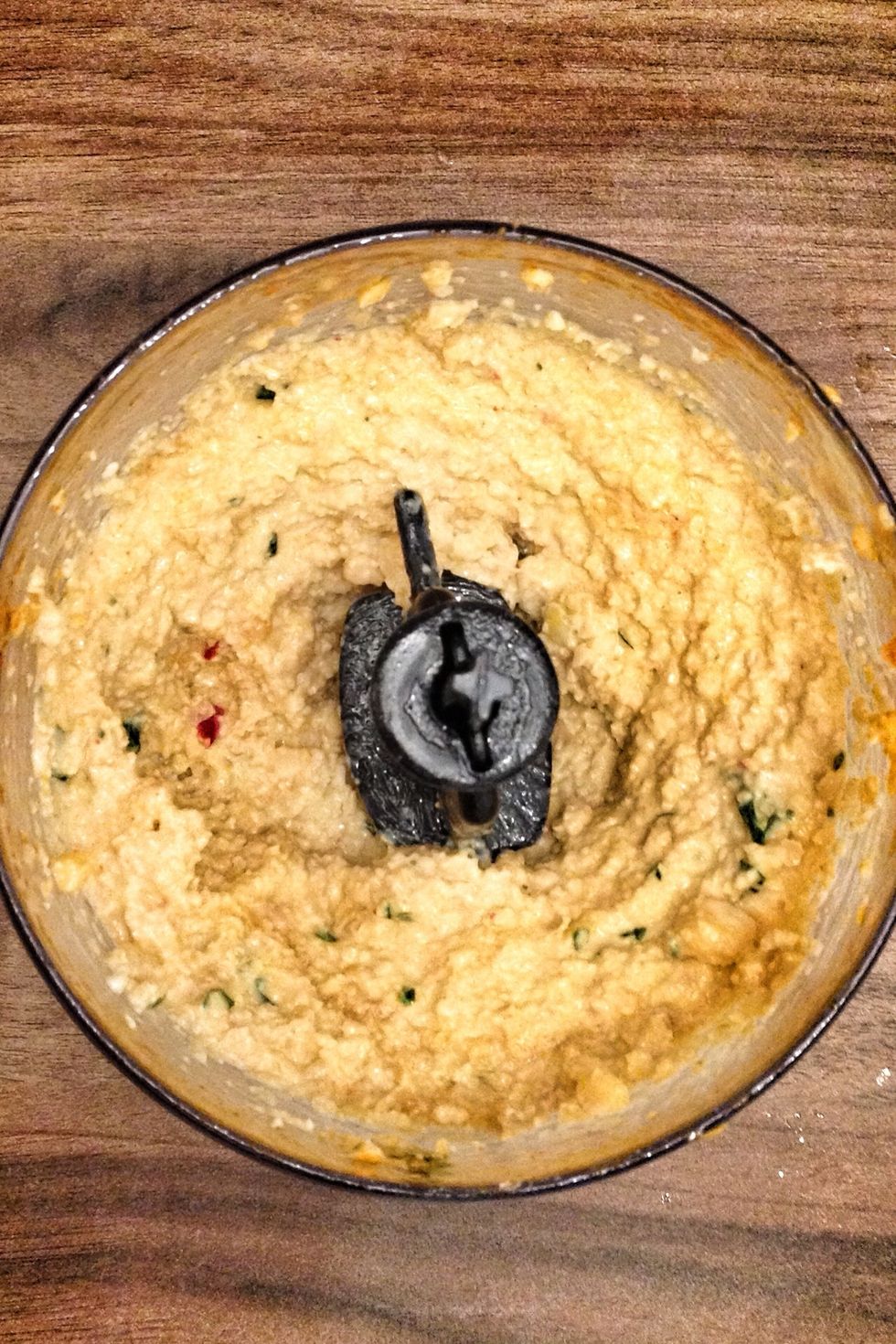 More mixing. Should look like thick paste. Season to taste.
Well done.
1.0c Chickpeas
1.0Tbsp Tahini paste
1/2 Chili
1/4c Sunflower oil
2.0 Garlic cloves
1.0 Lemon
1.0Tbsp Sea salt
1/4bnch Parsley
1.0Tbsp Chili powder