Cut ends of green beans and cut them in med slices. Make sure to wash afterwards.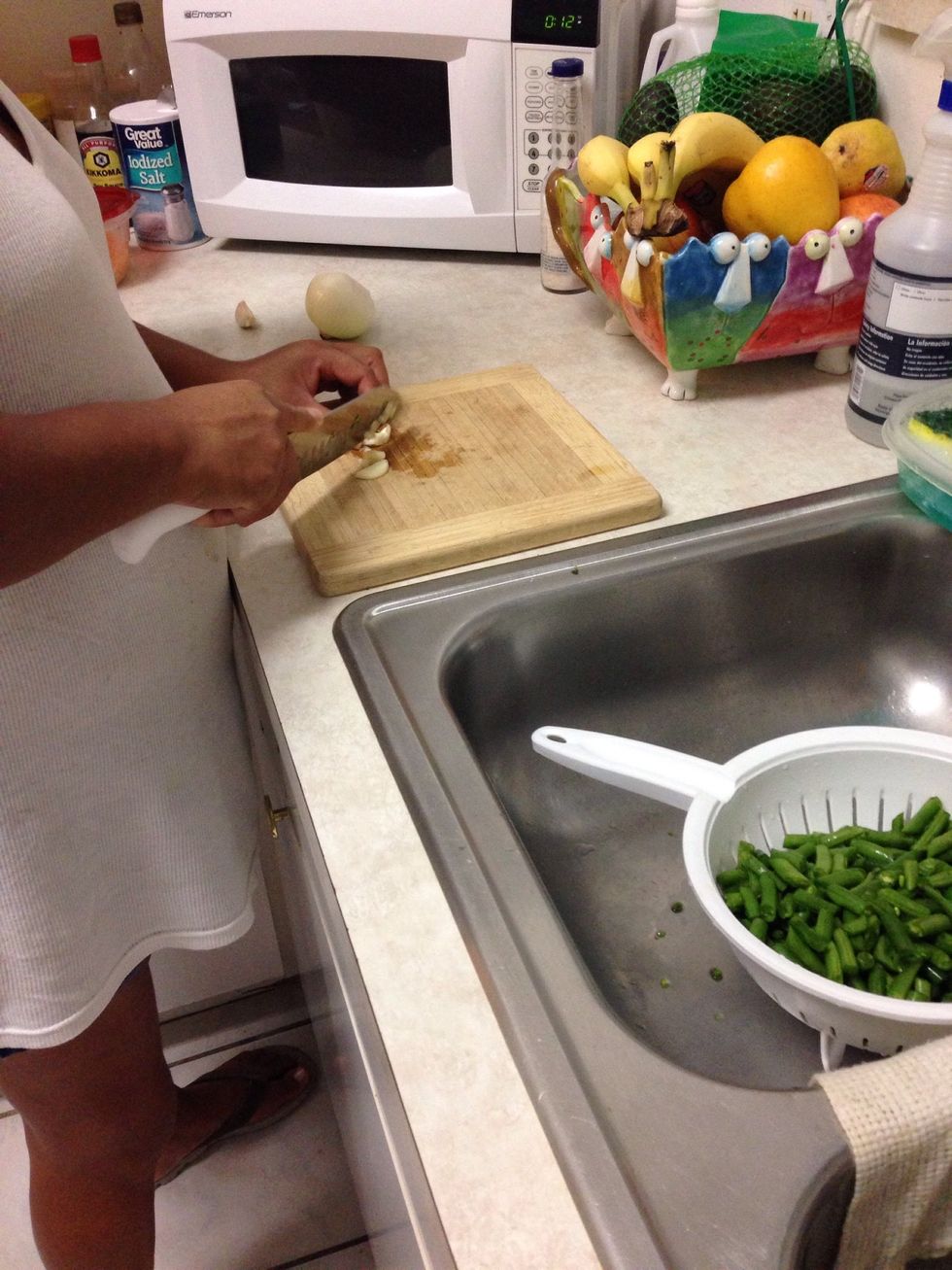 Slice garlic and onion.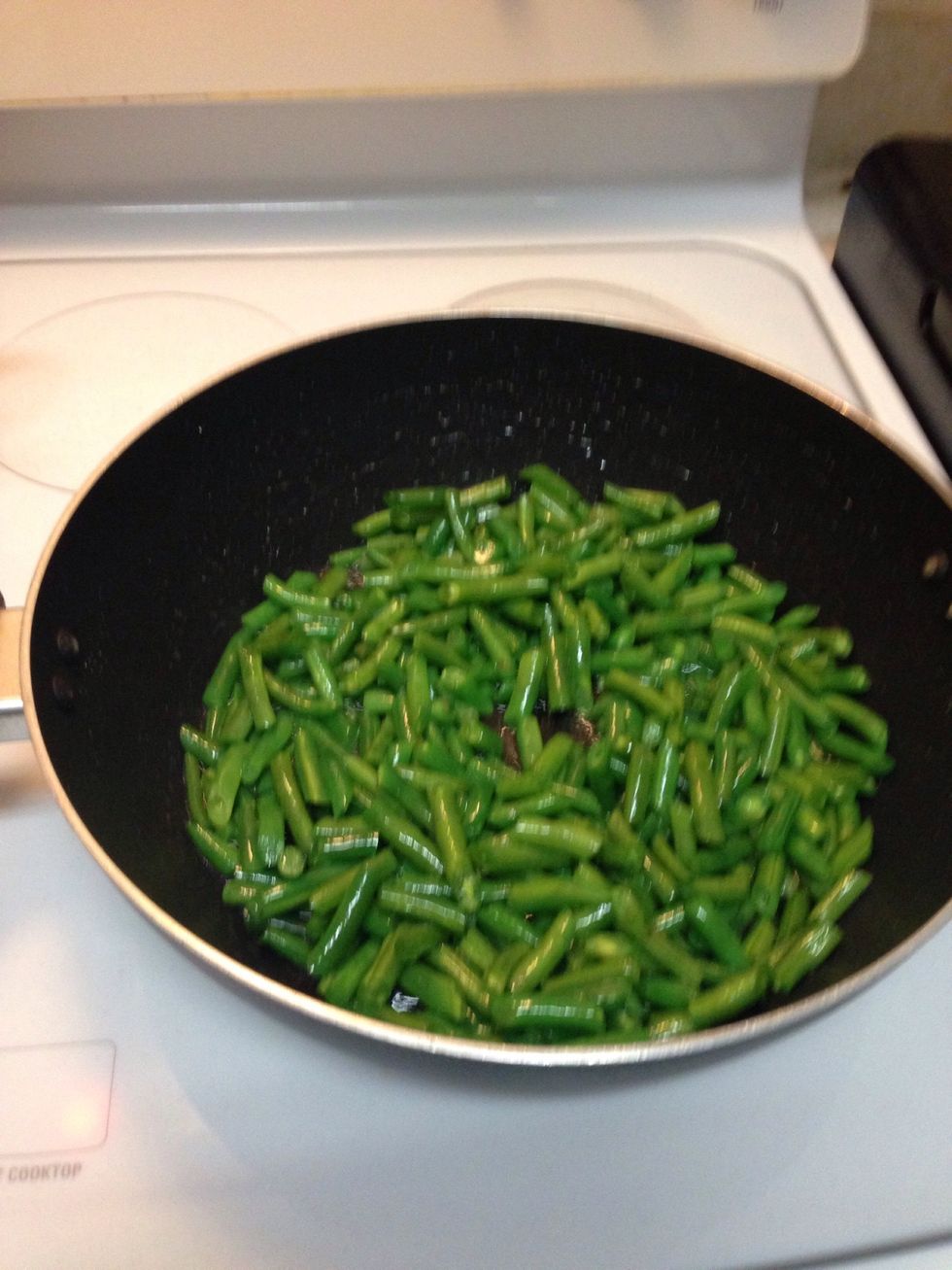 Heat pan to med with oil. When oil is hot add washed green beans with salt.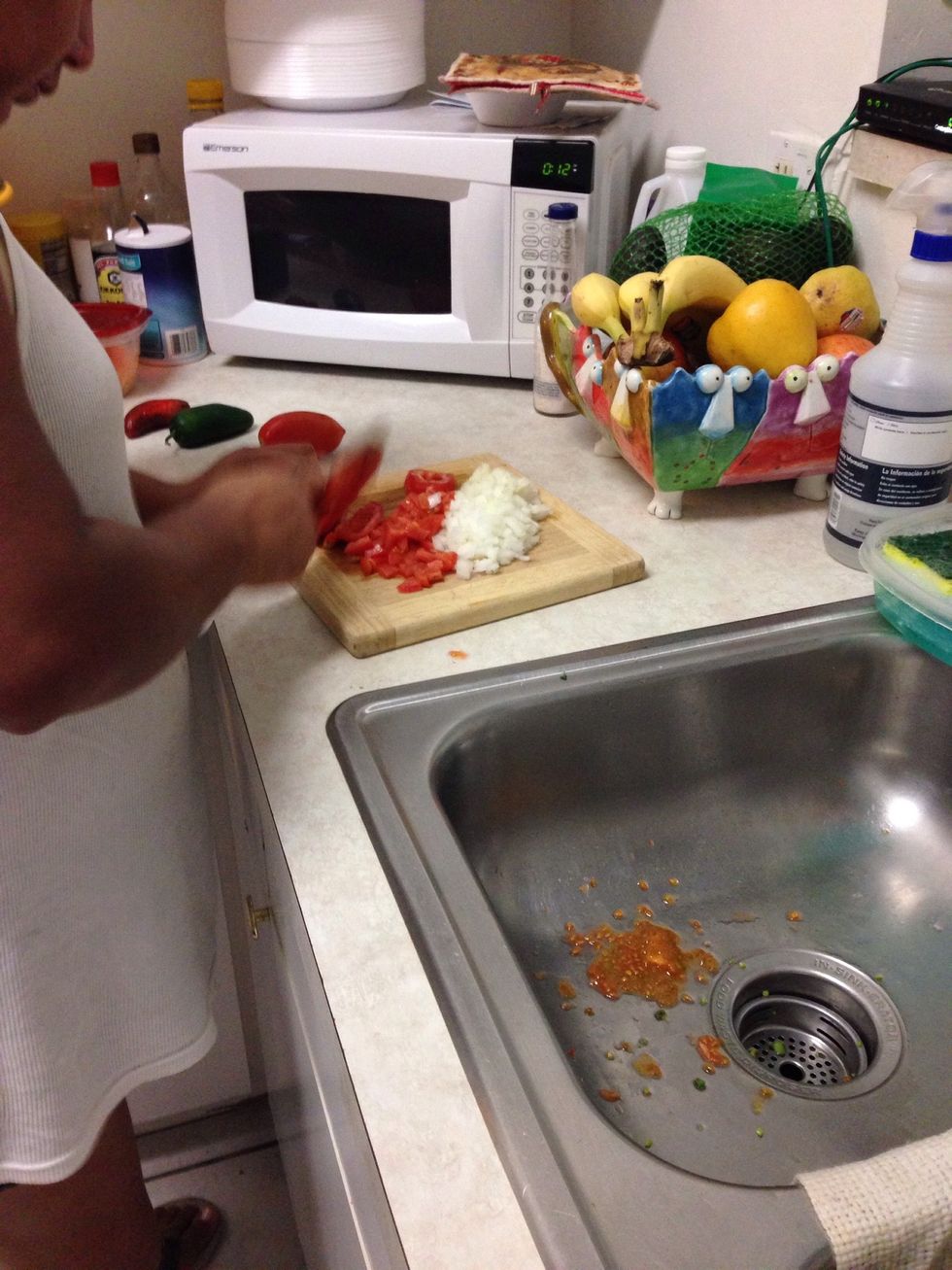 In the mean time, dice rest of vegetables.
When green beans are almost cooked add the rest of the veggies.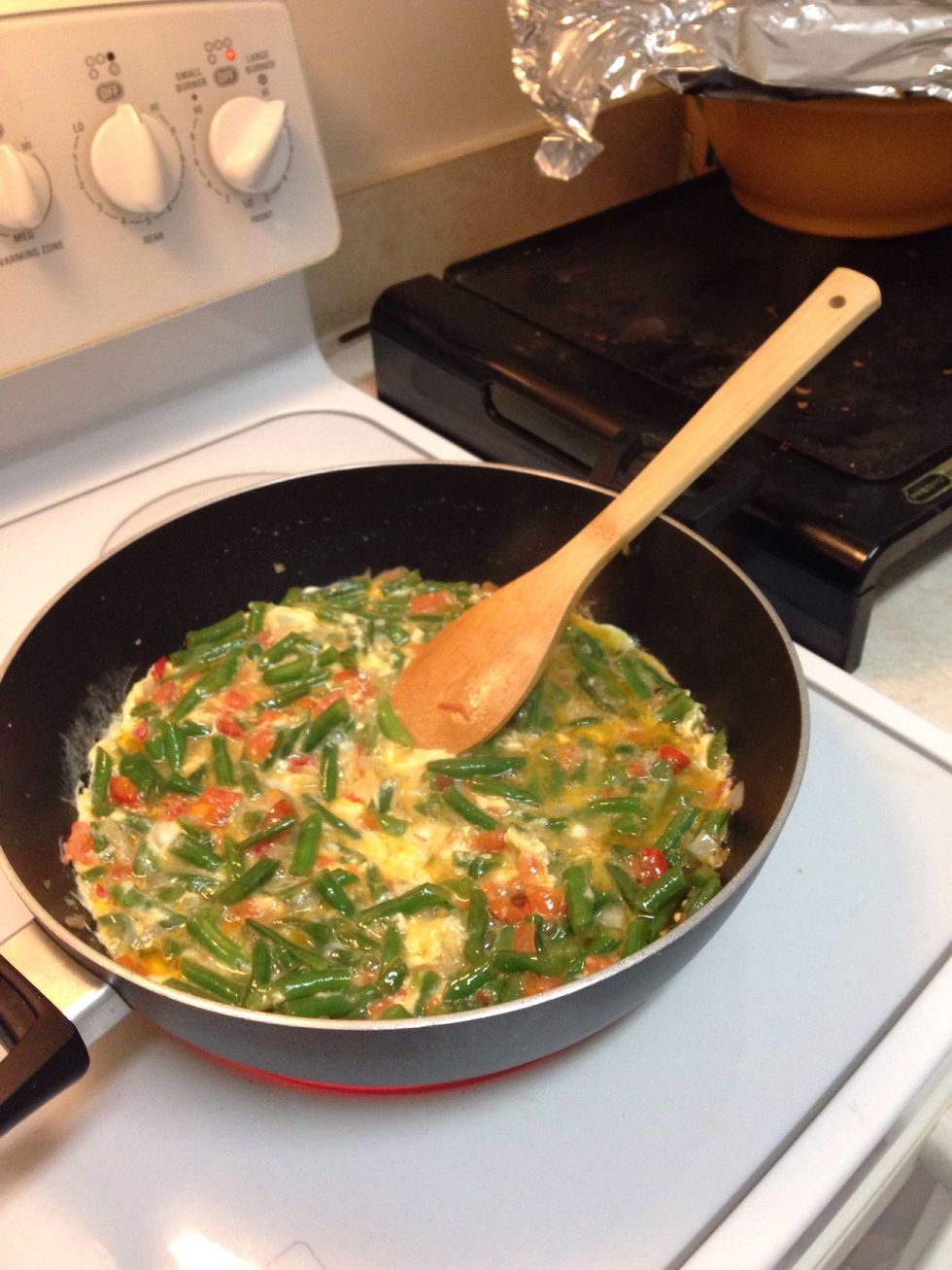 When veggies are almost cooked add the eggs.
Once all is good, you have the opt to add red salsa (see recipe) or just turn heat off and cover for a few mins with lid while you make tortillas. Enjoy.
1/2 Onion, diced
2.0lb Green beens
8.0 Eggs
1.0 Garlic
Salt to taste
Oil
2.0 Jalapeno, Diced m
2.0 Tomatoe, Diced
Julia ? Camacho☕
Love to cook ~ I will try just about anything! I love to show and share all of my recipes that I know and learn. Enjoy! Send request, too!!