This chilli sauce separates the men from the boys! 🚑 Iv used extra hot chillies including scotch bonnets and birdseyes, if you would prefer it milder just change the chilli baby!
98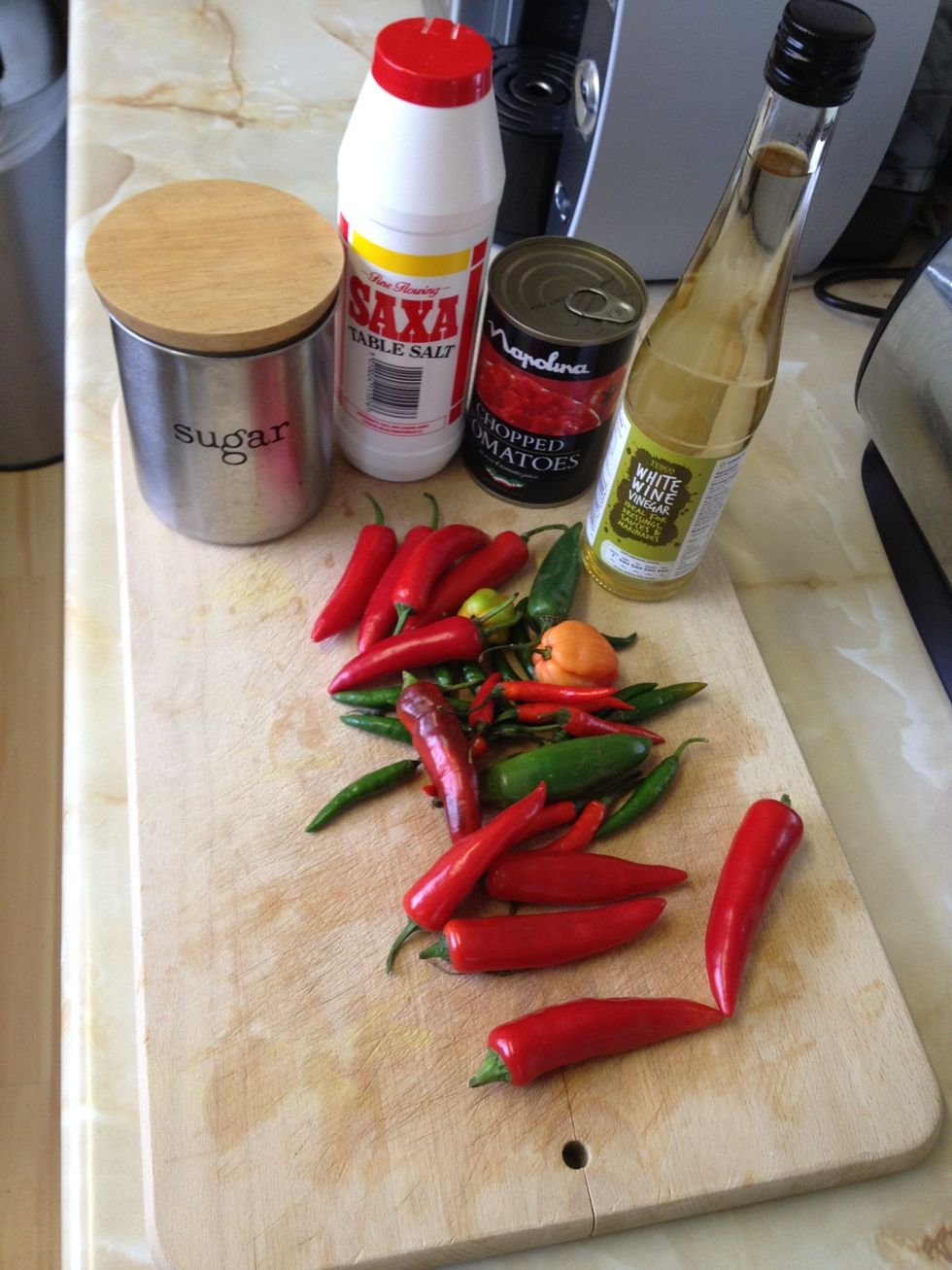 WARNING! WARNING! This will be hot! Do not chop chillies and rub your eyes, nose, face or gentleman do not whatsoever even think about scratching you know where or ...🚑🚒🚑
Remove all the stalks carefully then Roughly chop your chillies.....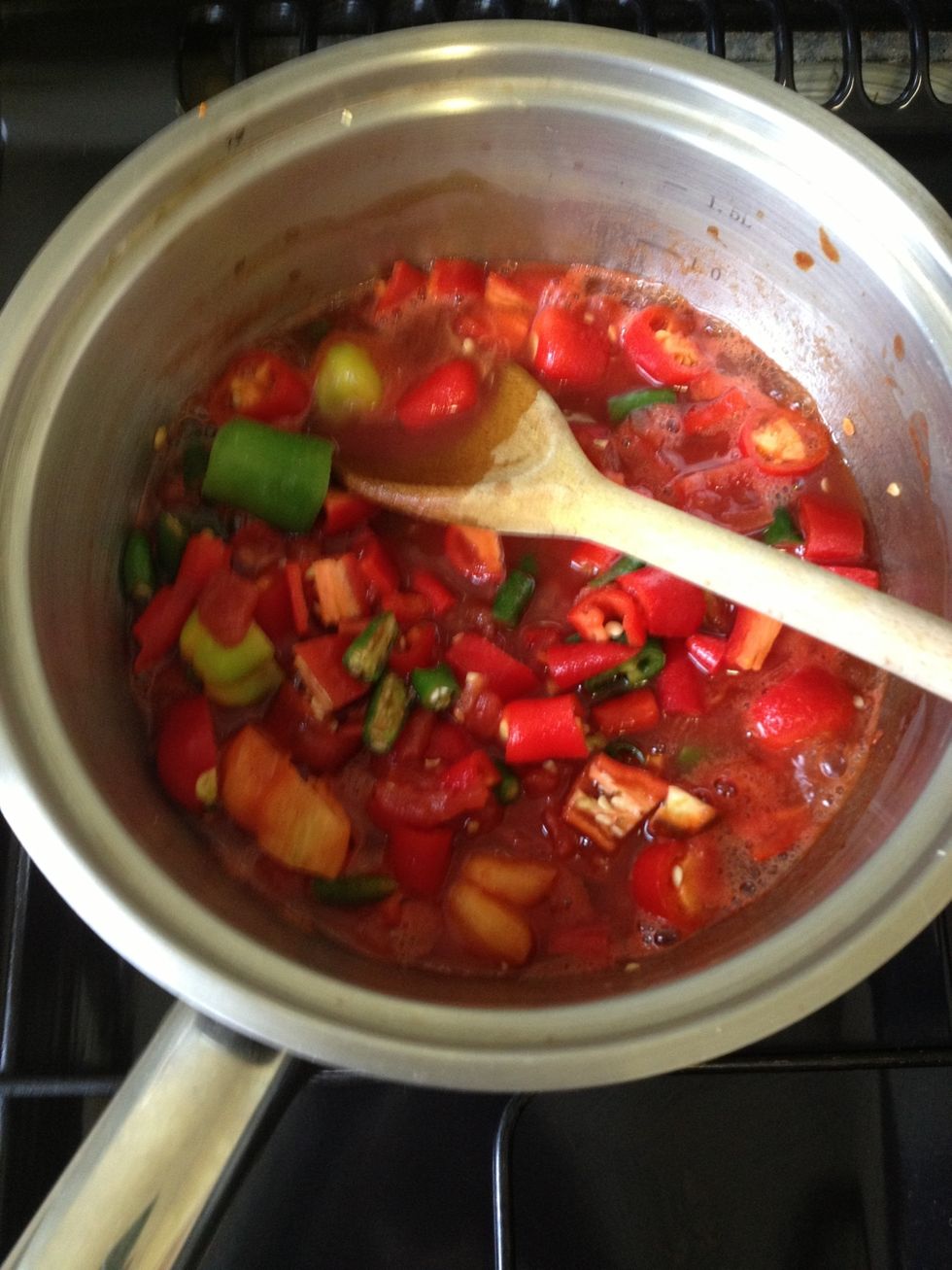 Add everything to a saucepan except the salt give it a good stir and bring it to the boil then turn down the heat. Simmer for 7-8 minutes stirring occasionally the sauce will thicken.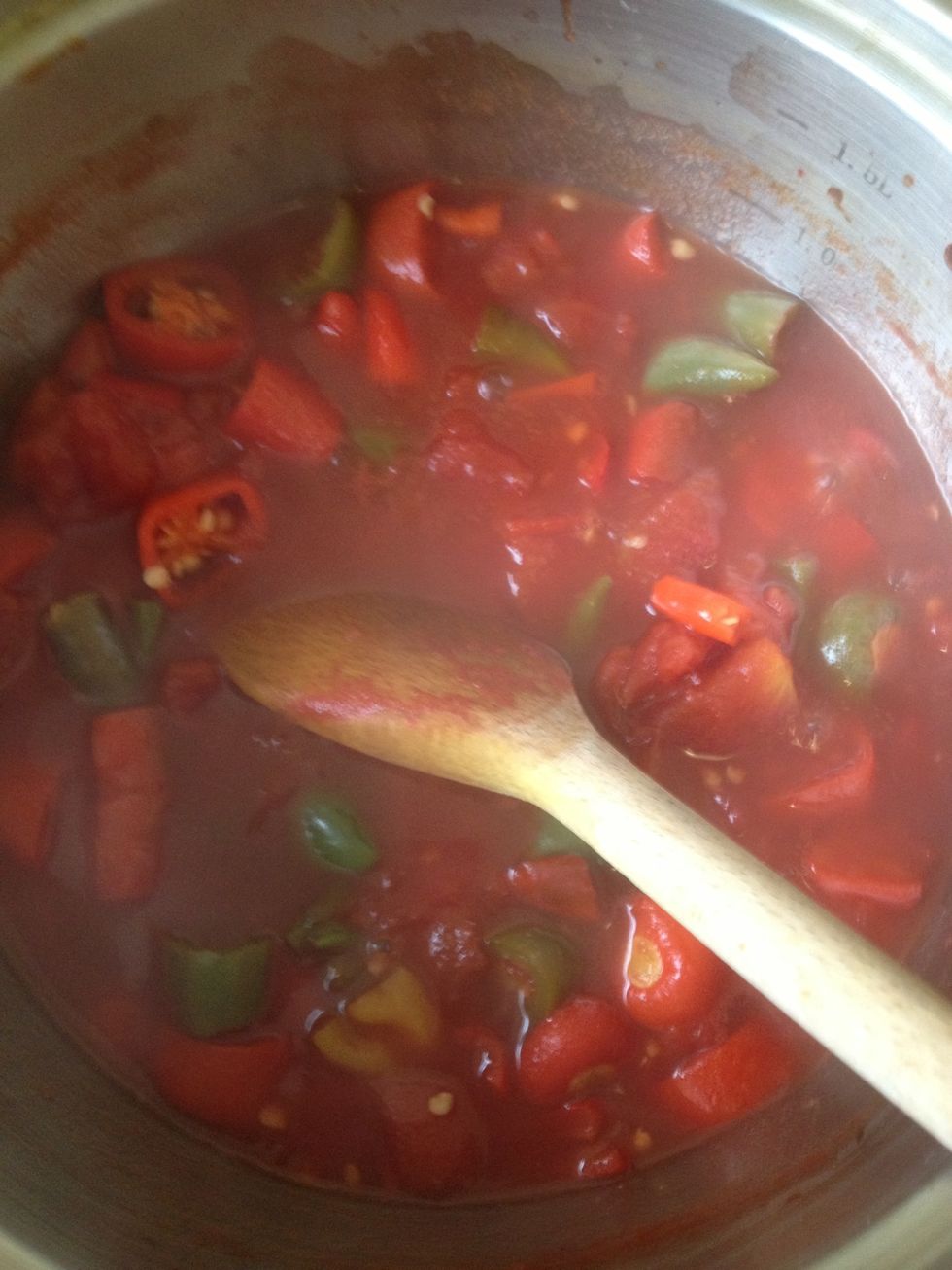 Looking and smelling amazing..... Don't be fooled. It is evil!! 😈
Take it off the heat and let it stand for 5 to 10 minutes. Taste it..... Mwhahahaha..... And see if you want to add salt. ;0)
Blend it up till its smooth as you like and if you plan on keeping it for a while put it in a steralised jar like I did .......
This marine thought he was tough, then he tasted volcano chilli sauce. :0) he can't believe it!!!
250.0g Hot chillies
Quarter cup of white wine vinegar
Quarter cup of white sugar
400.0g Tin Of chopped tomatoes
Salt to taste
Sterilised jar or bottle (optional)