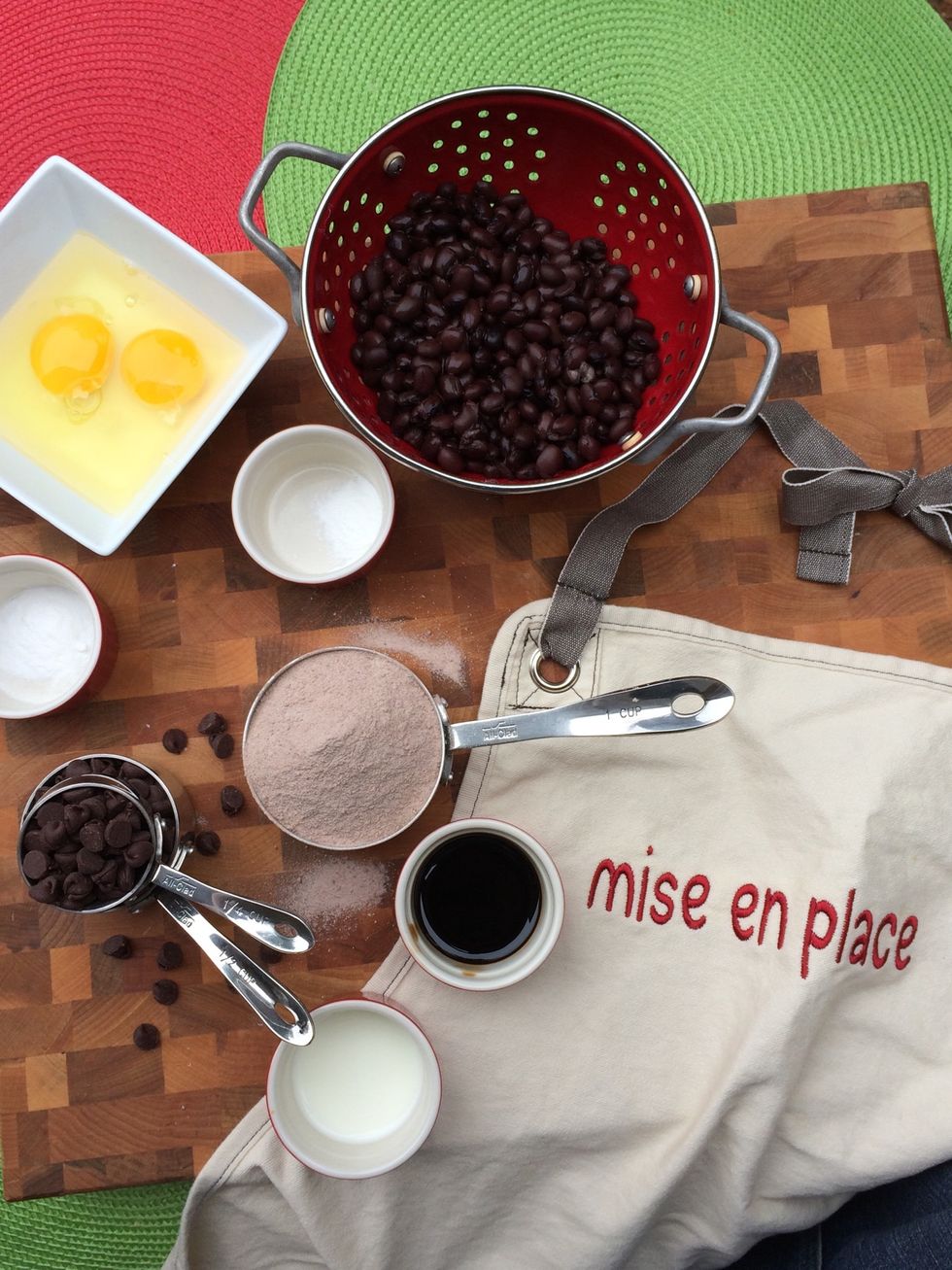 Assemble your "Mise en Place" (French for putting everything in its place). Prepare every part of the recipe. Even the equipment needed to put together these awesome Winter Cookies!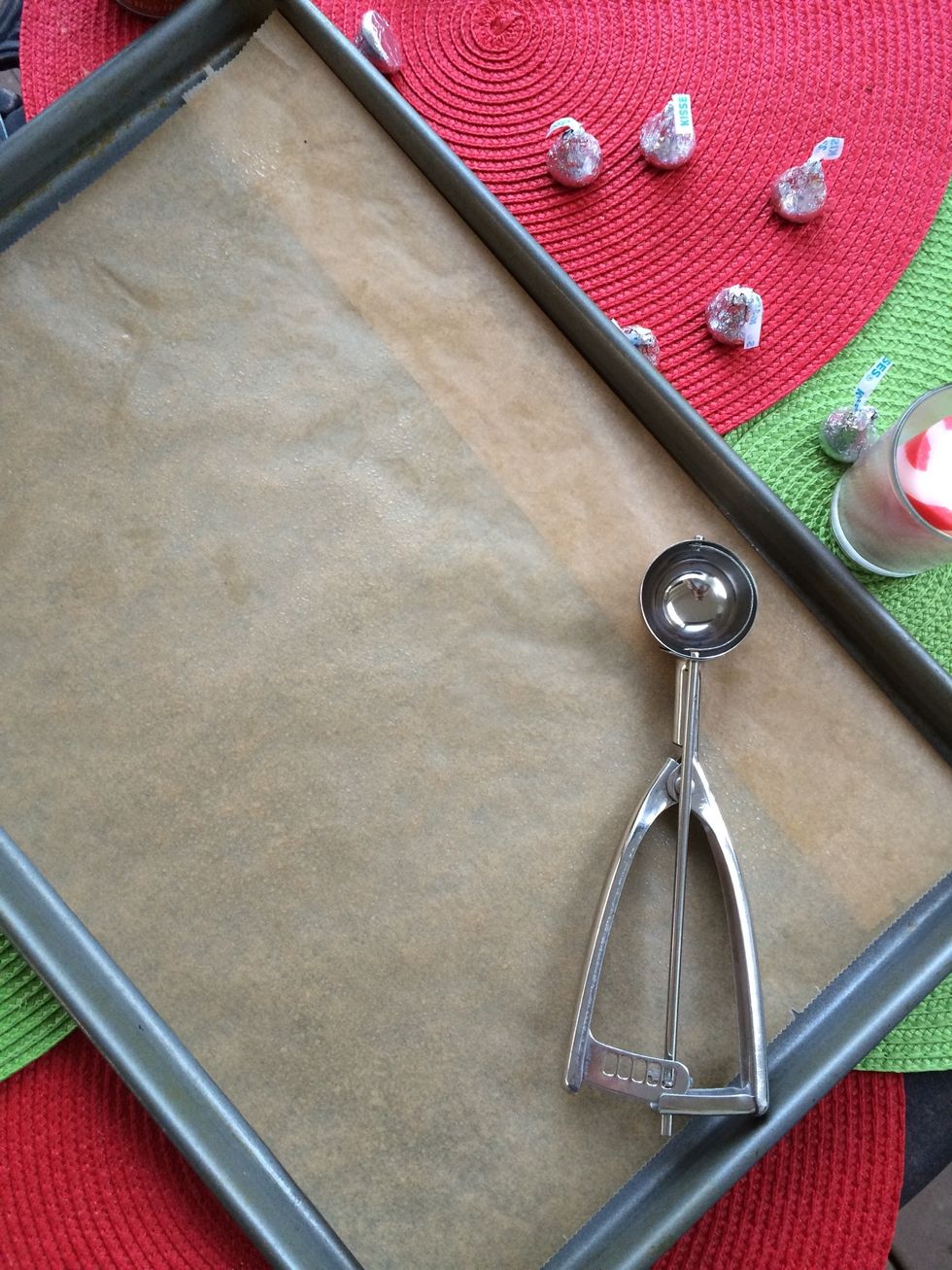 Prepare a cookie sheet with parchment paper lightly sprayed with oil.
Preheat the oven to 400 degrees F.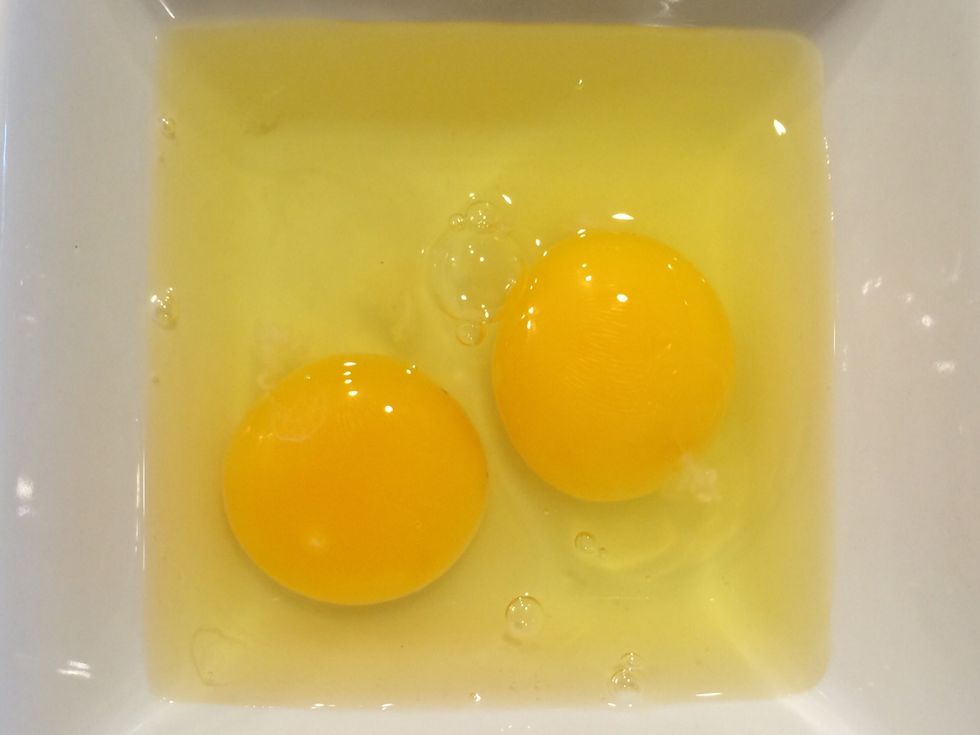 Crack the eggs in a separate bowl to ensure there are no shell pieces in your cookies!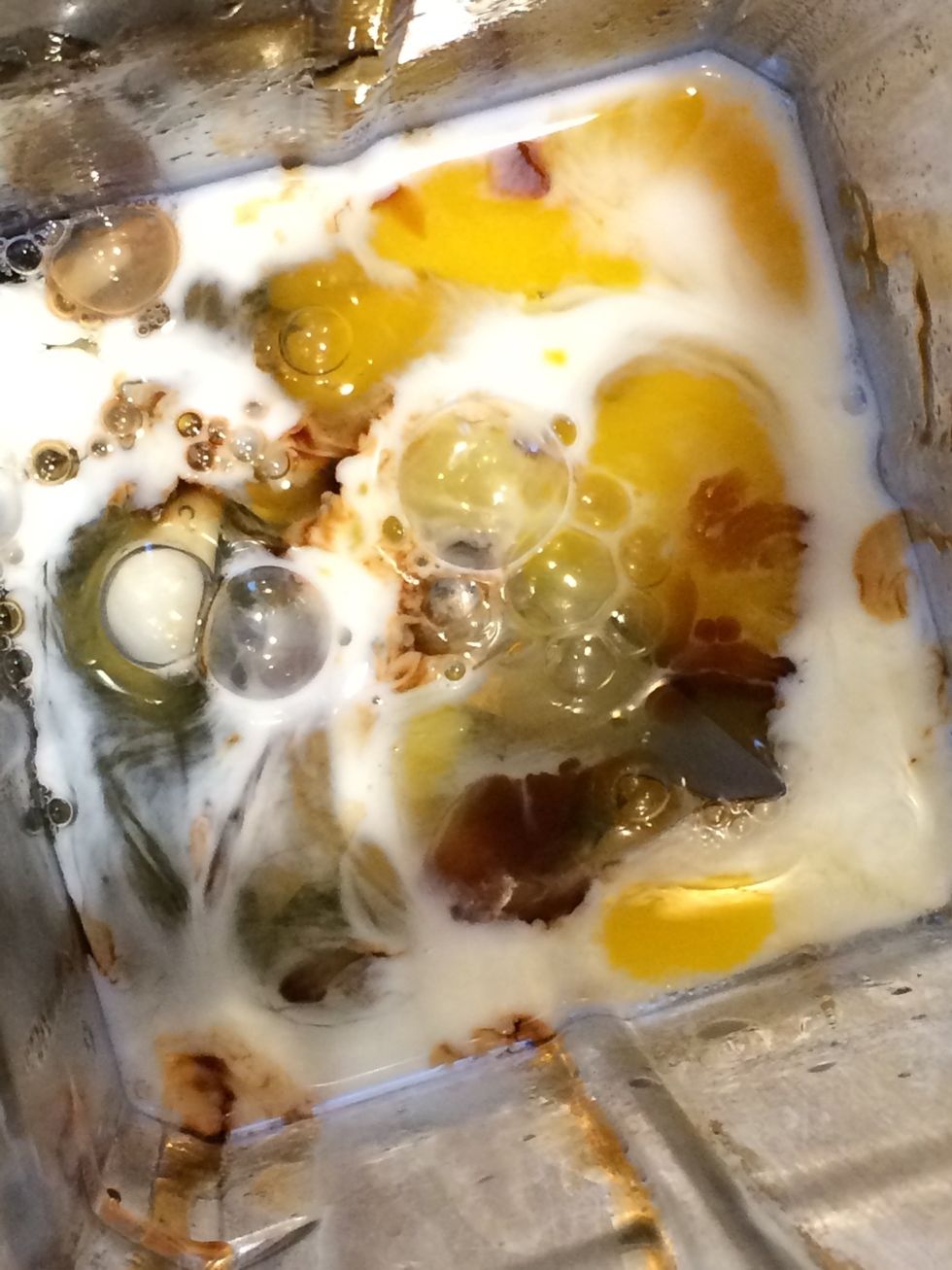 Pour eggs, vanilla, vinegar and milk into the blender.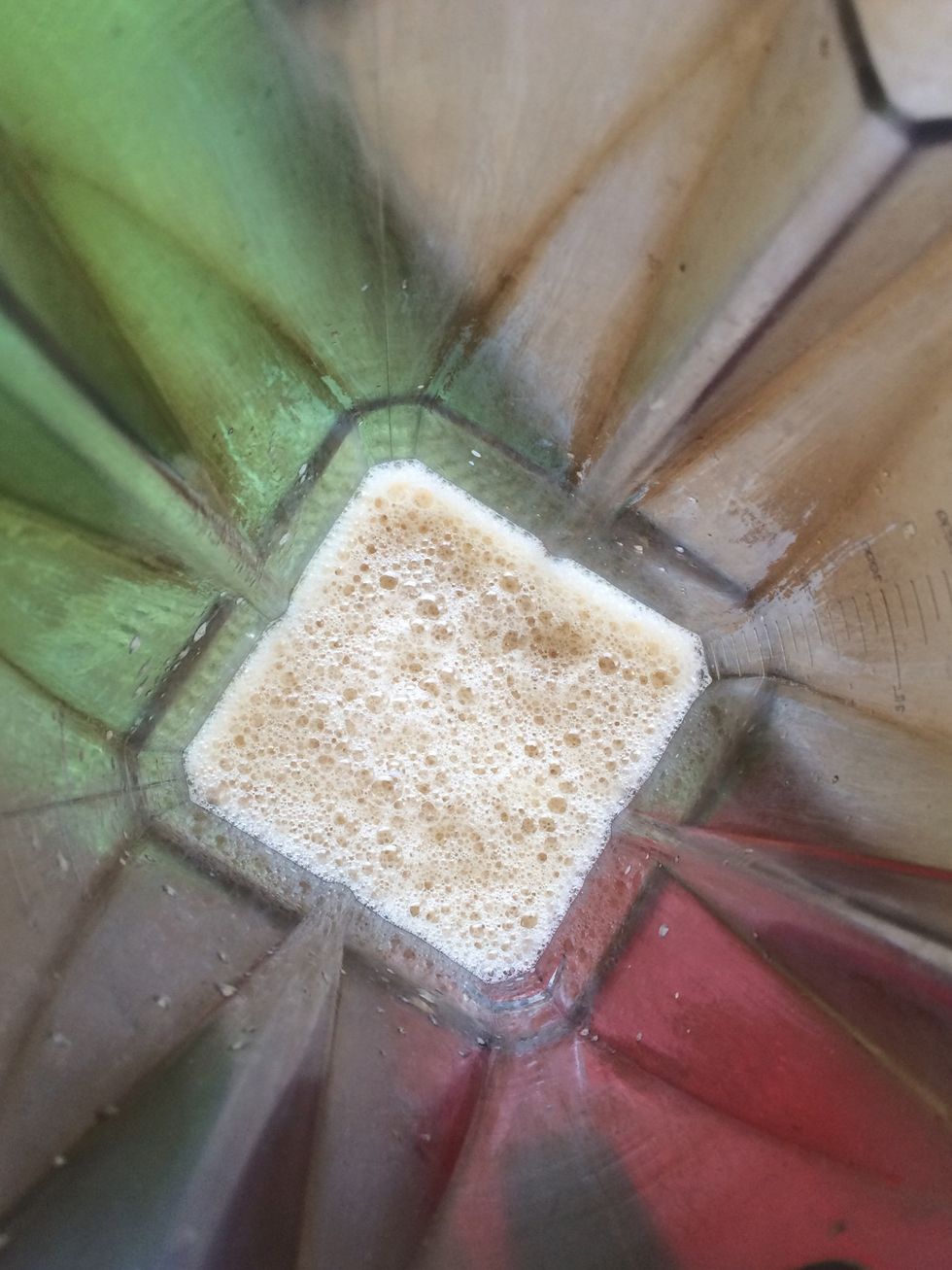 Blend until smooth. Look yummy yet?!?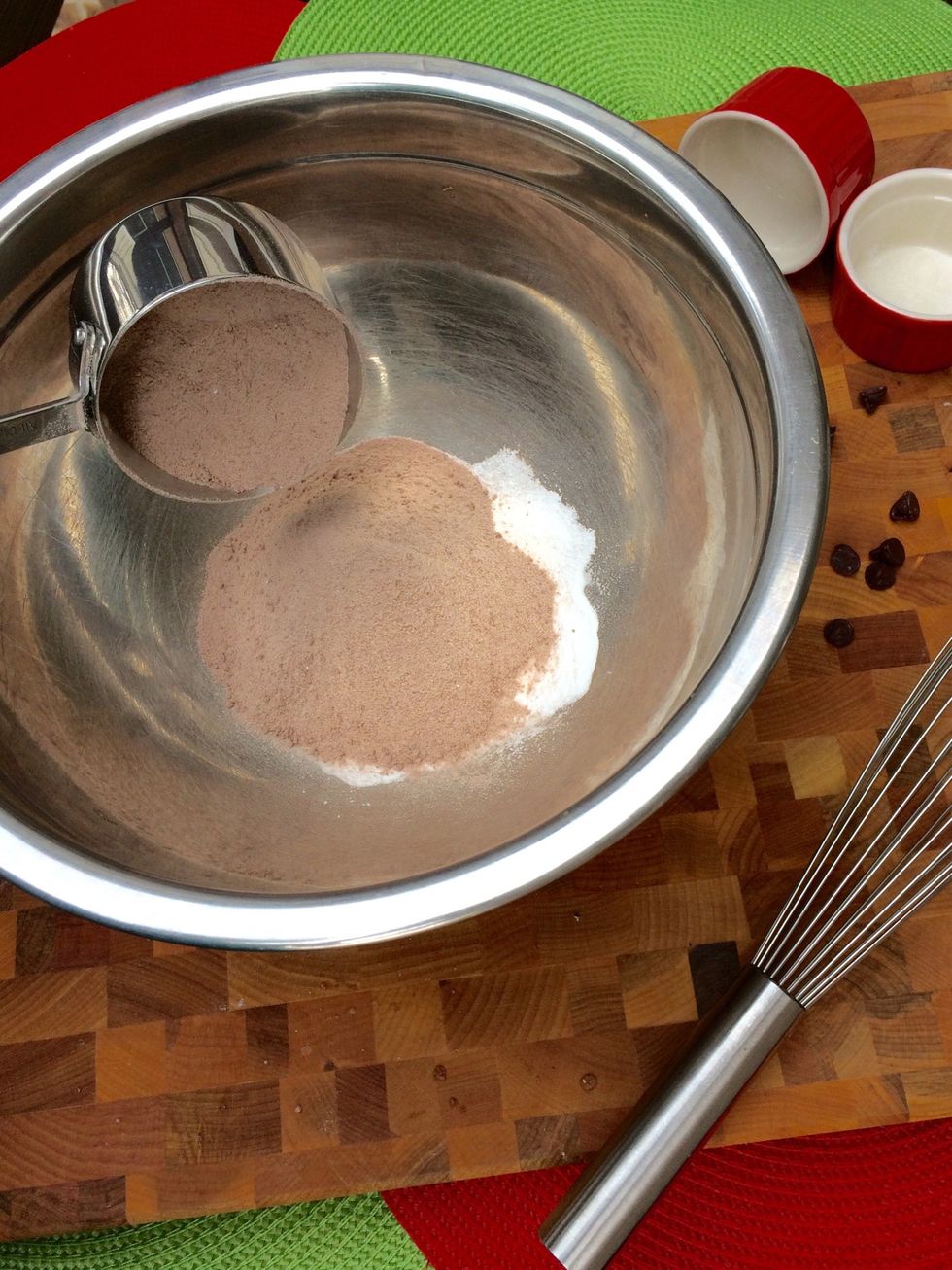 Whisk together all the dry ingredients: Hot Chocolate Powder mix, Baking Soda, Baking Powder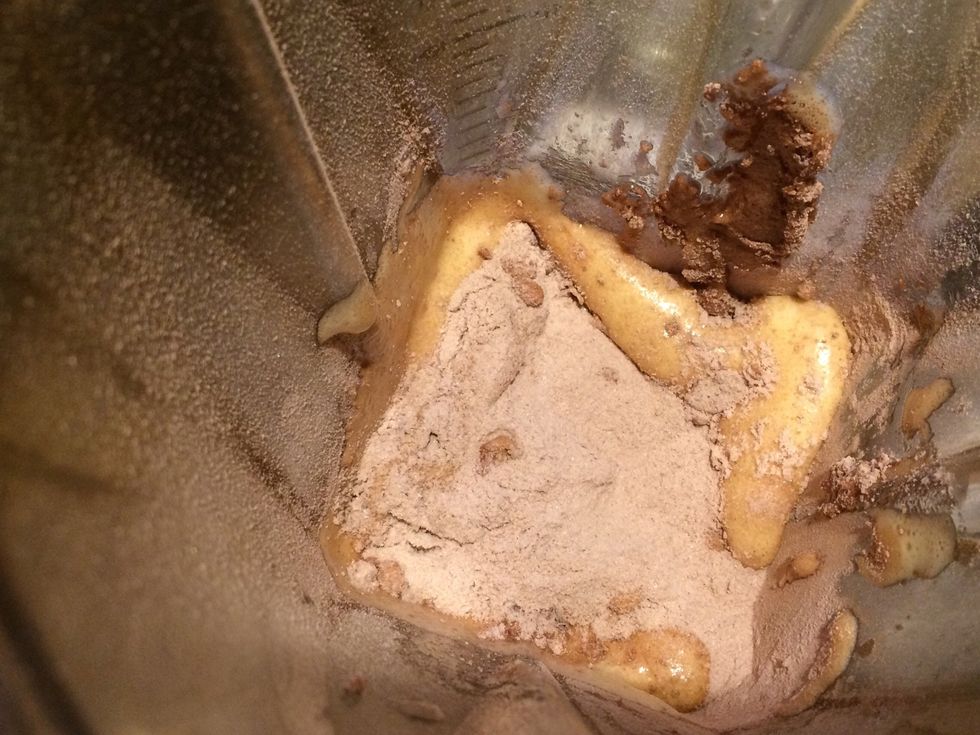 Mix dry ingredients into the wet mixture.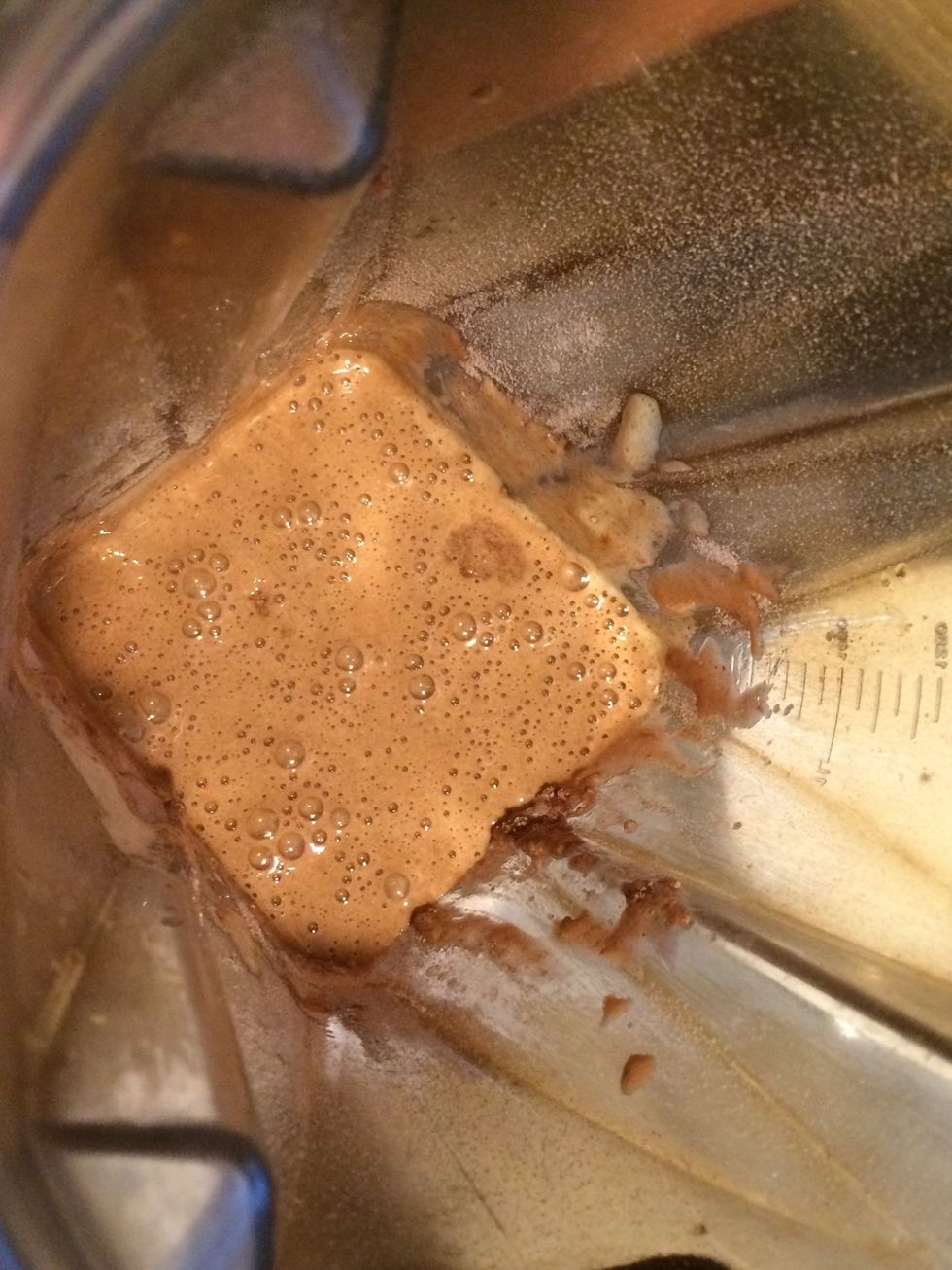 Blend until mixed.
Now you get to prepare the black beans! Drain them in a strainer and then rinse them off. It's almost cookie time now!!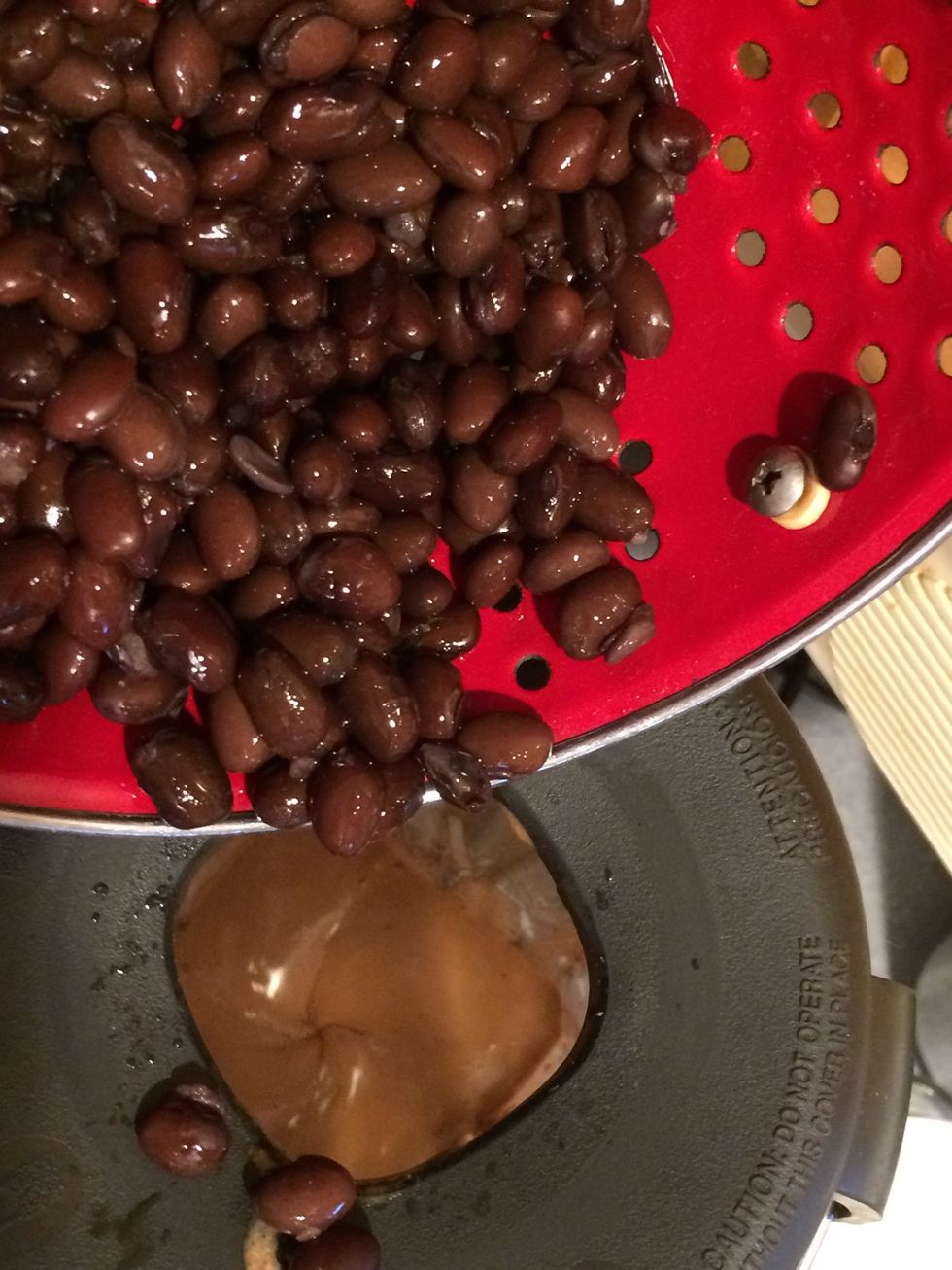 Start the blender and pour in the black beans until they are blended very well. After they are all in the blender, increase the speed to high until the dough is completely smooth.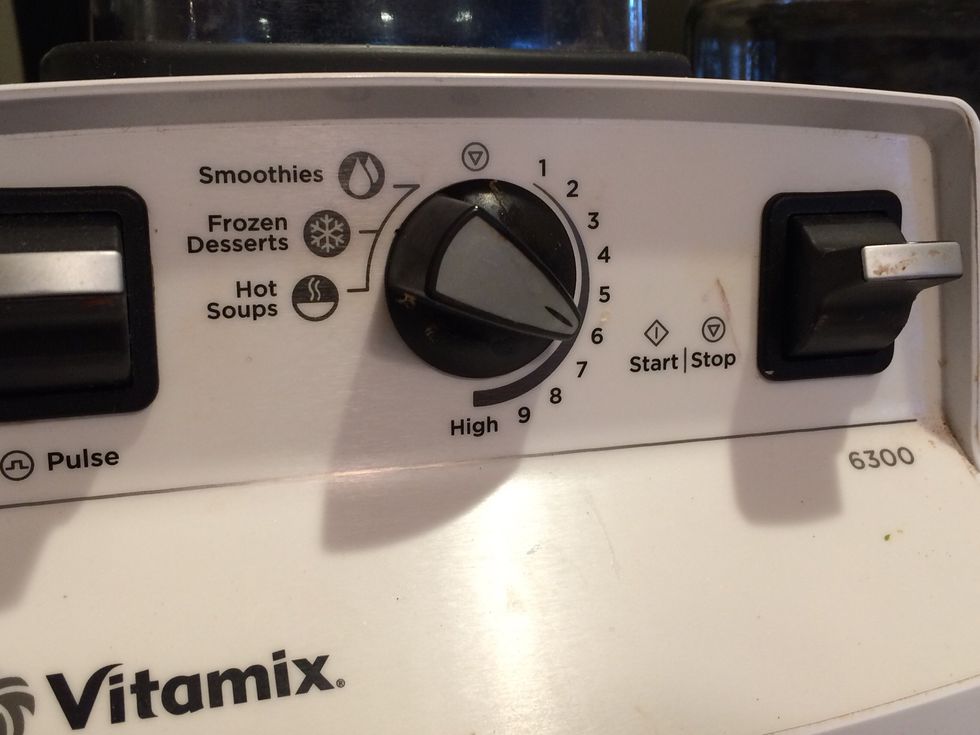 Ah. The best part. Crank that blender up! Isn't that easier than hand whisking and beating?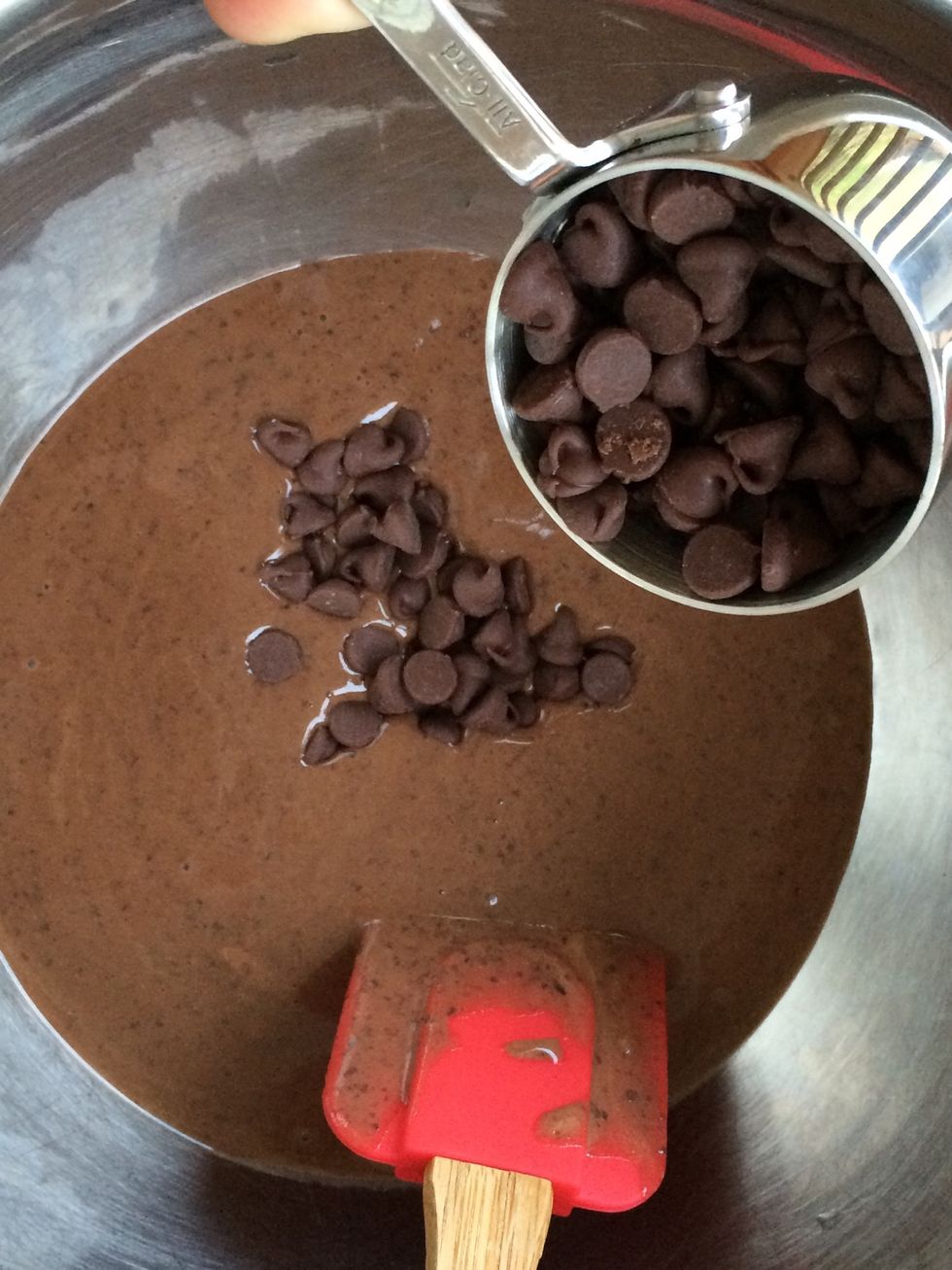 Now fold in the chocolate chips. ...You could leave them out, but why would you cheat yourself of MORE chocolate?!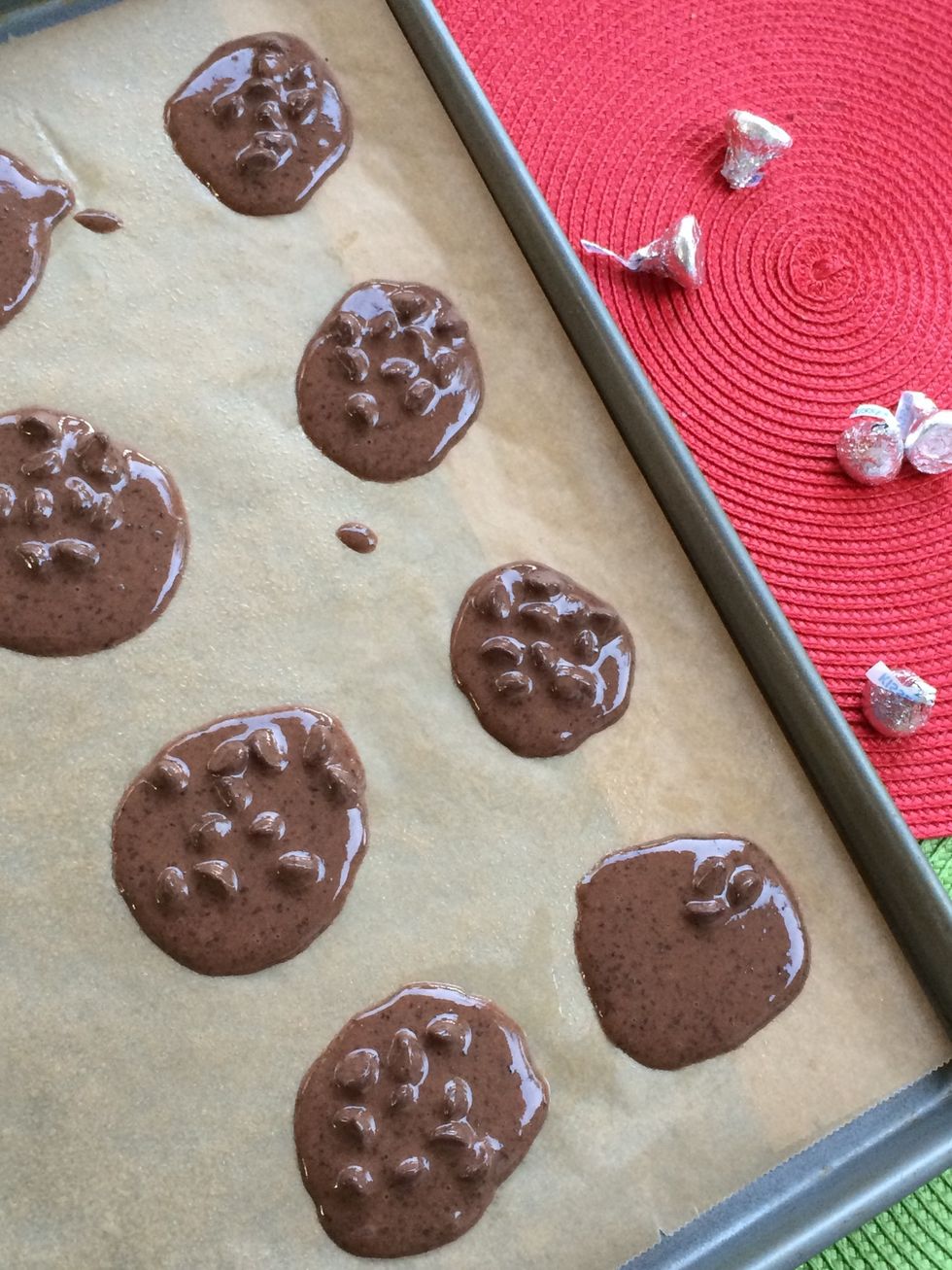 Now scoop out the cookies! It is a little runny, but it will bake soon in the oven, so no worries
Bake at 400 F for 10-15 minutes until firm in the center.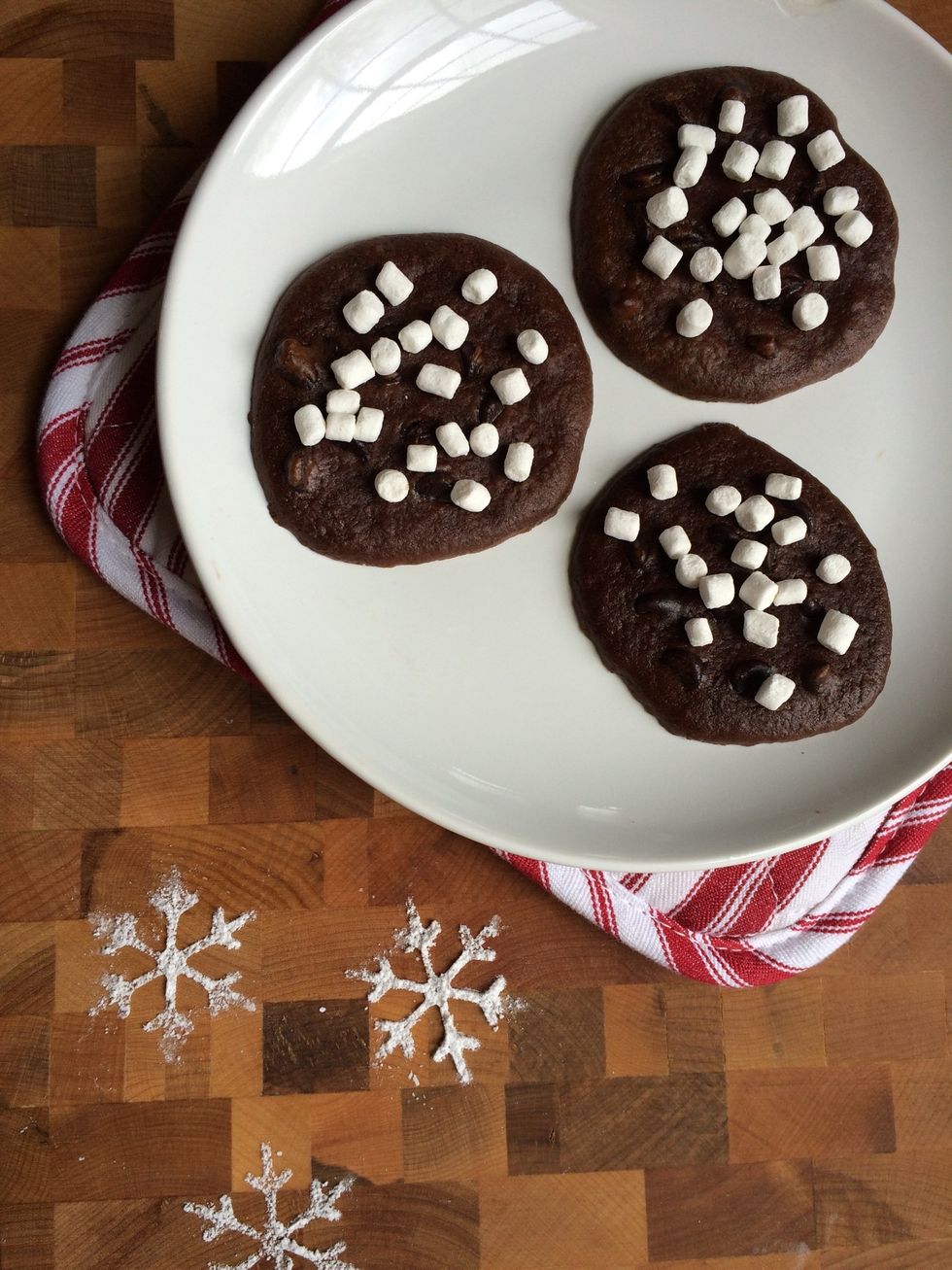 Top with mini marshmallows when cooled and enjoy your hot chocolate cookies!!
Check out some other cool Christmas Cookie ideas at http://www.brit.co/tag/christmas-cookies/
Black beans. WAIT! Did I read that right? You might be wondering why there are black beans in these cookies...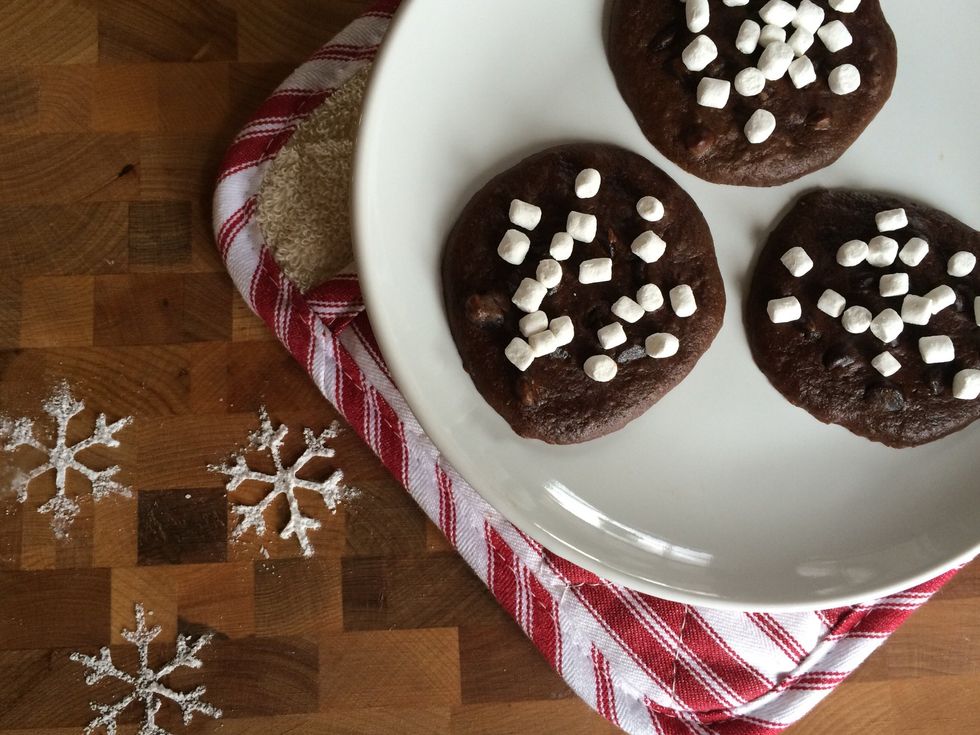 Part of being a chef is catering to those around you. I have a lot of friends with gluten sensitivity, so these cookies offer them something on the dessert table to eat with pleasure. More GF at
14.0oz Can of Low-Sodium Black Beans (drained and rinsed)
2.0 Large Eggs
1.0c Hot Chocolate Mix
1.0Tbsp Whole Milk
1.0tsp Baking Soda
1.0tsp Baking Powder
0.0c Dark Chocolate Chips
1.0c Mini Marshmallows (for garnish)
1.0Tbsp Vanilla Flavored Balsamic Vinegar
Chef Hannah Heinz
Crazy about food science! Creative Chef and Certified Holistic Health Practitioner. Shares international flavors and experiments on her food blog