From your drink in a mug to a plate as a cake! This is actually a chocolate cake but just using your fav hot cocoa instead of cocoa powder. It's really just that, but it's my fav choc cake out there!
22
Preheat your oven to 180°C/350°F.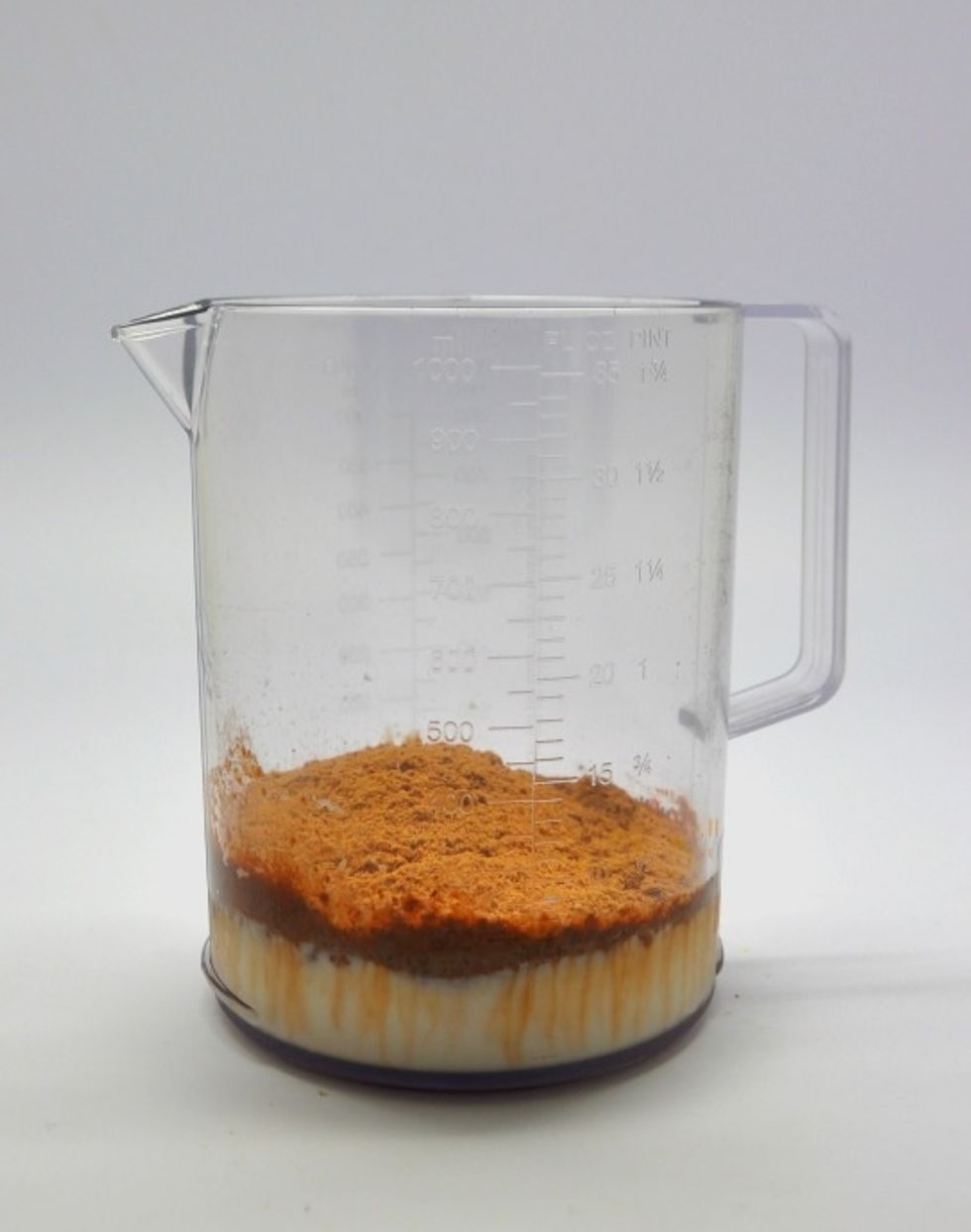 First, add milk and hot cocoa powder in a mug.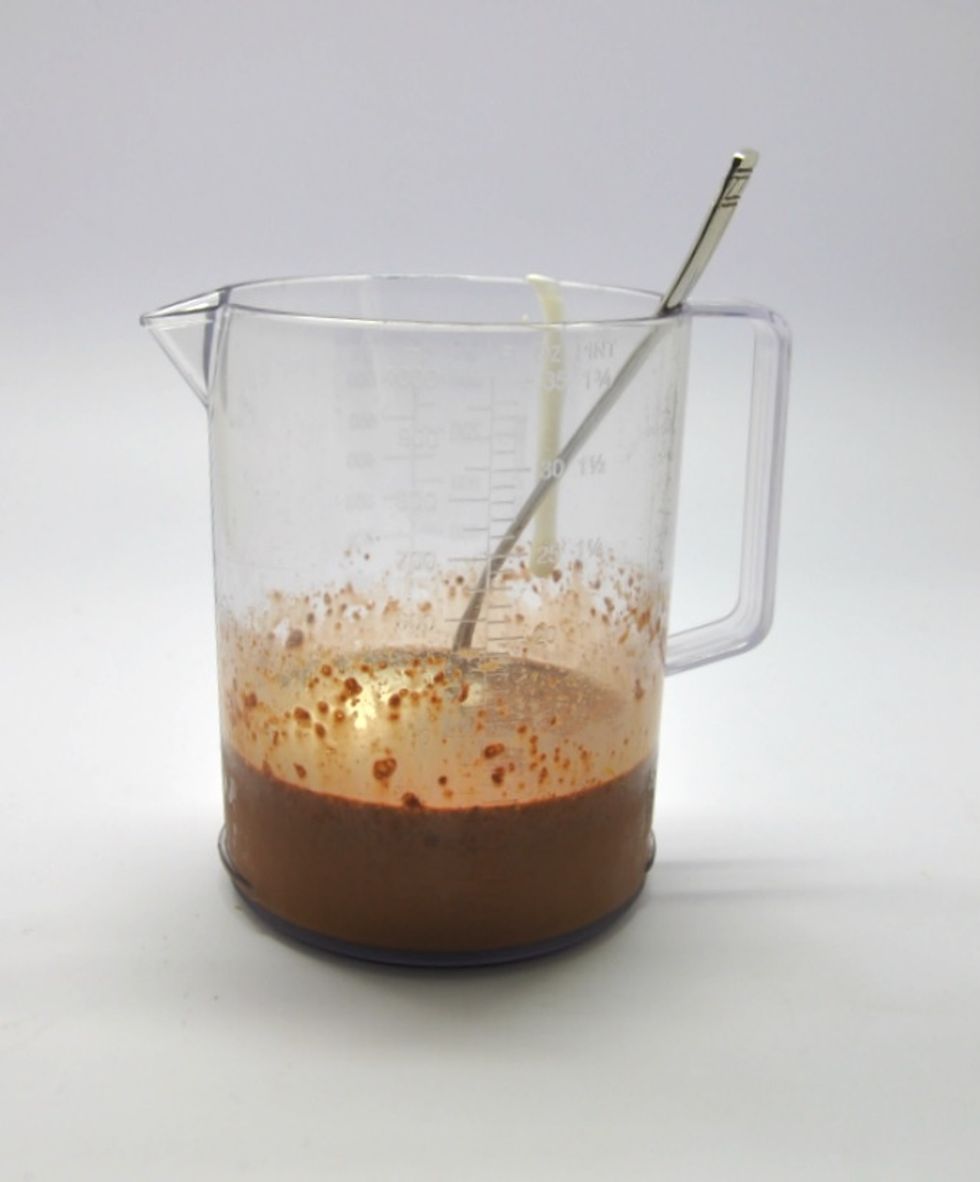 And mix really well!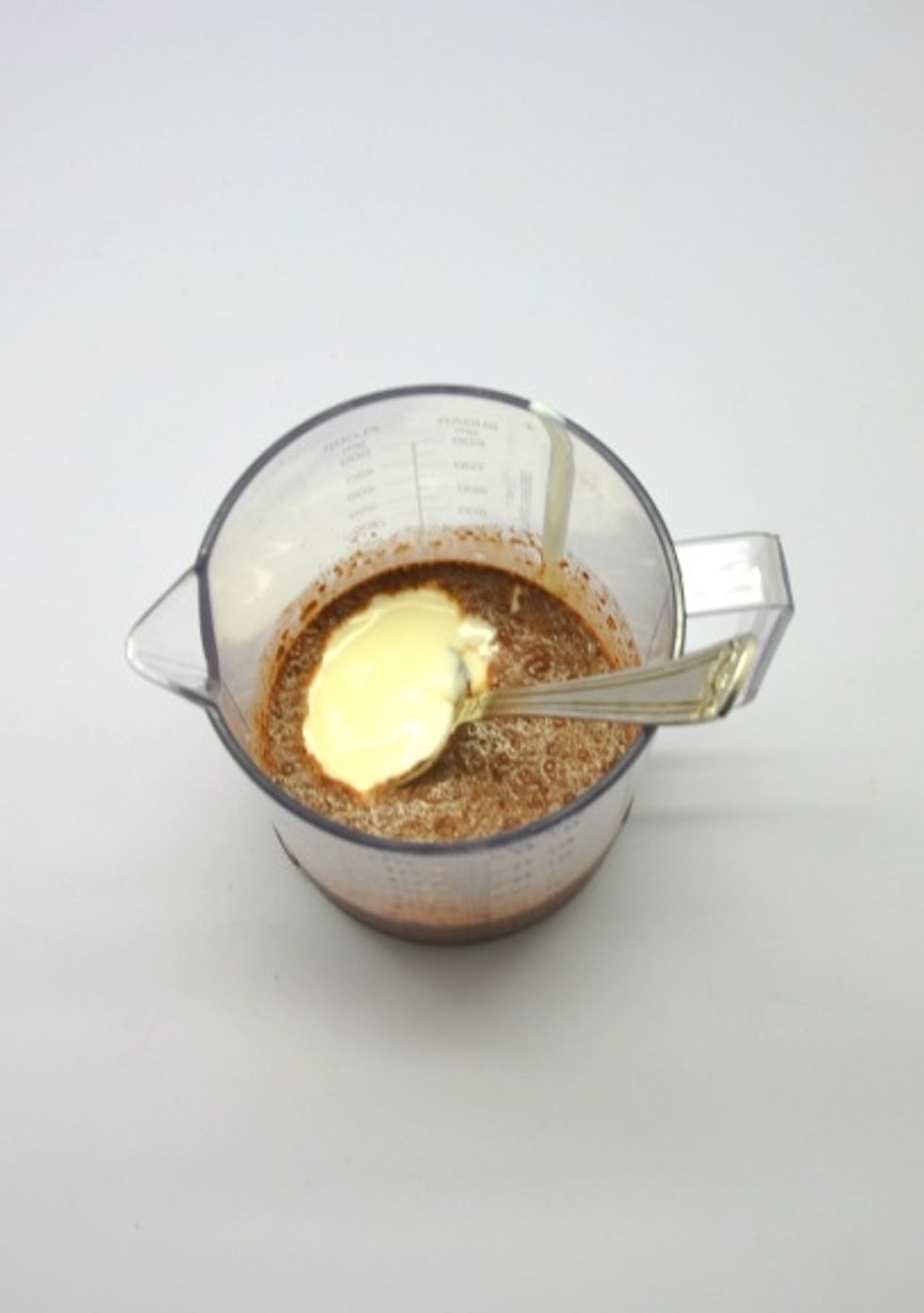 Then you wanna add in the yoghurt and salt. Set aside. The salt is important btw, you really wanna bring out the flavour of the hot cocoa.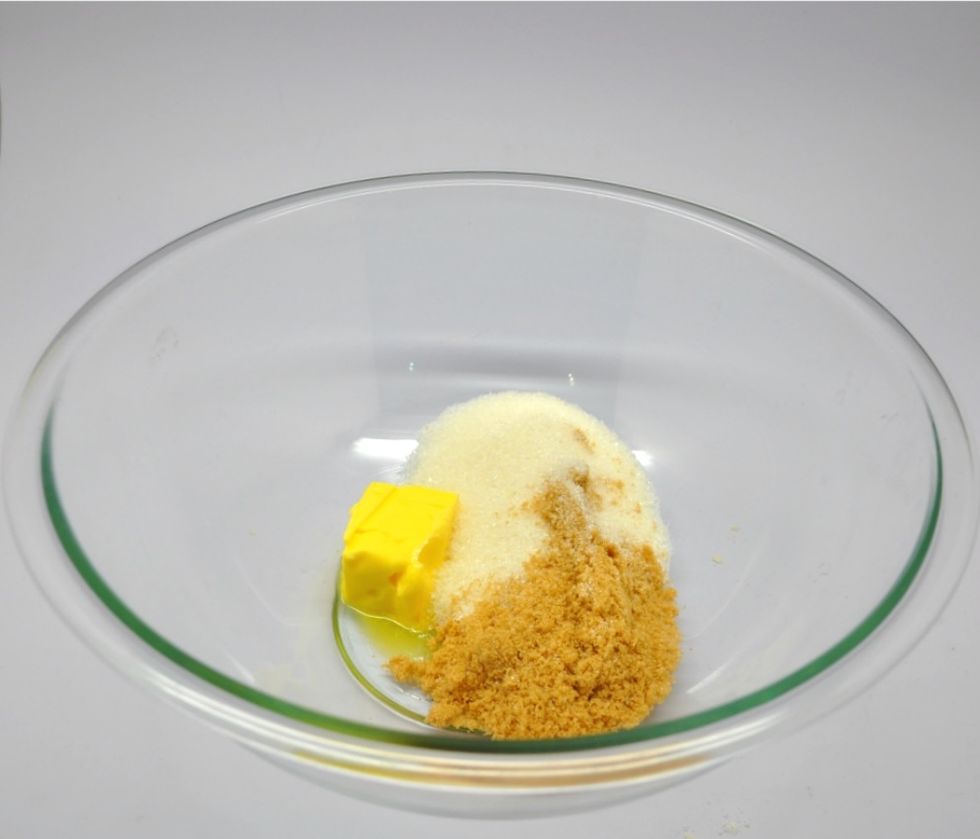 In a large bowl, mix butter and both kinds of sugars.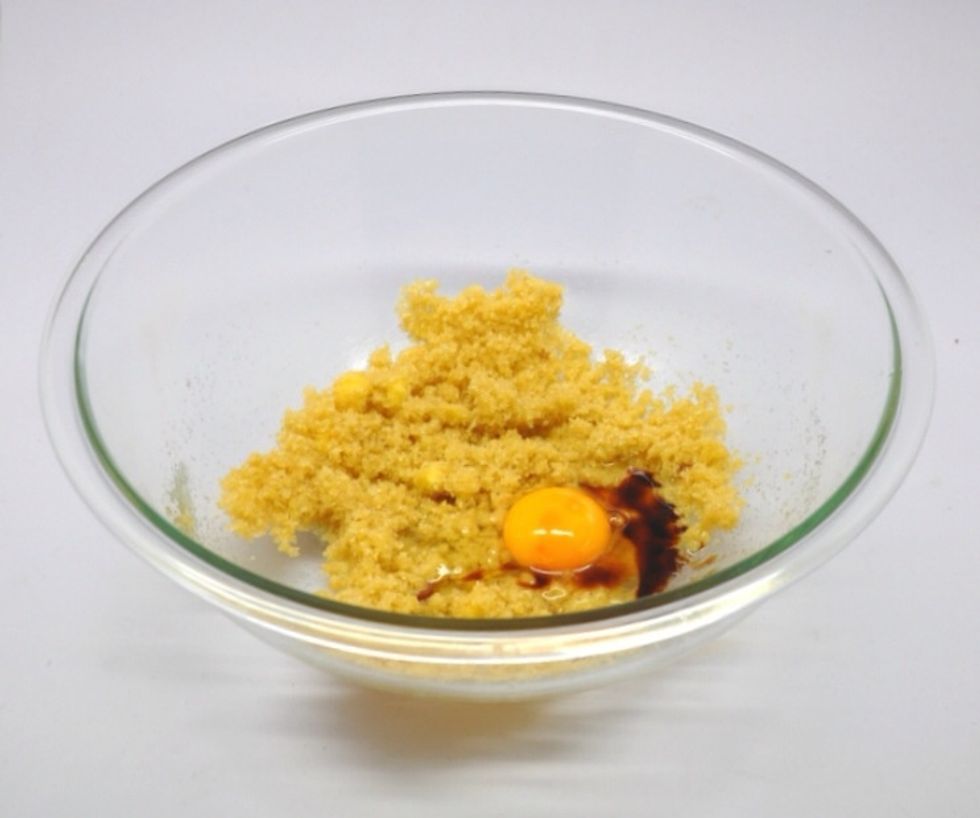 Then add in the egg and vanilla extract; mix till combined.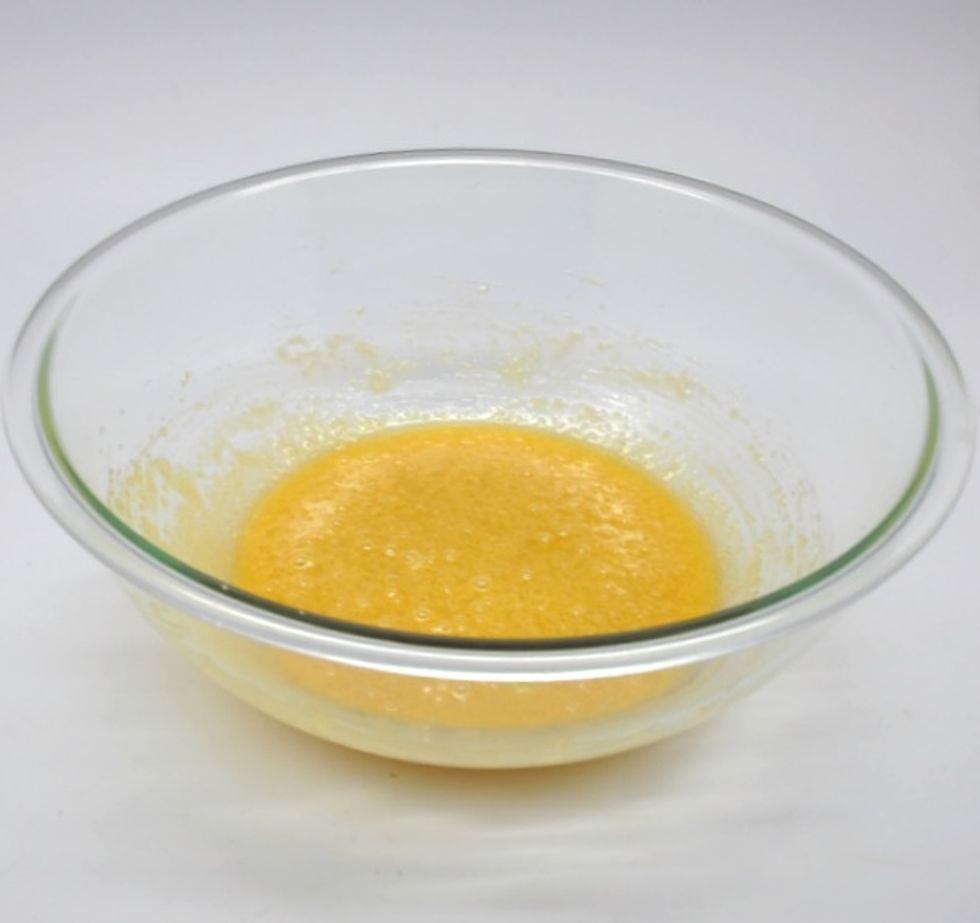 Done!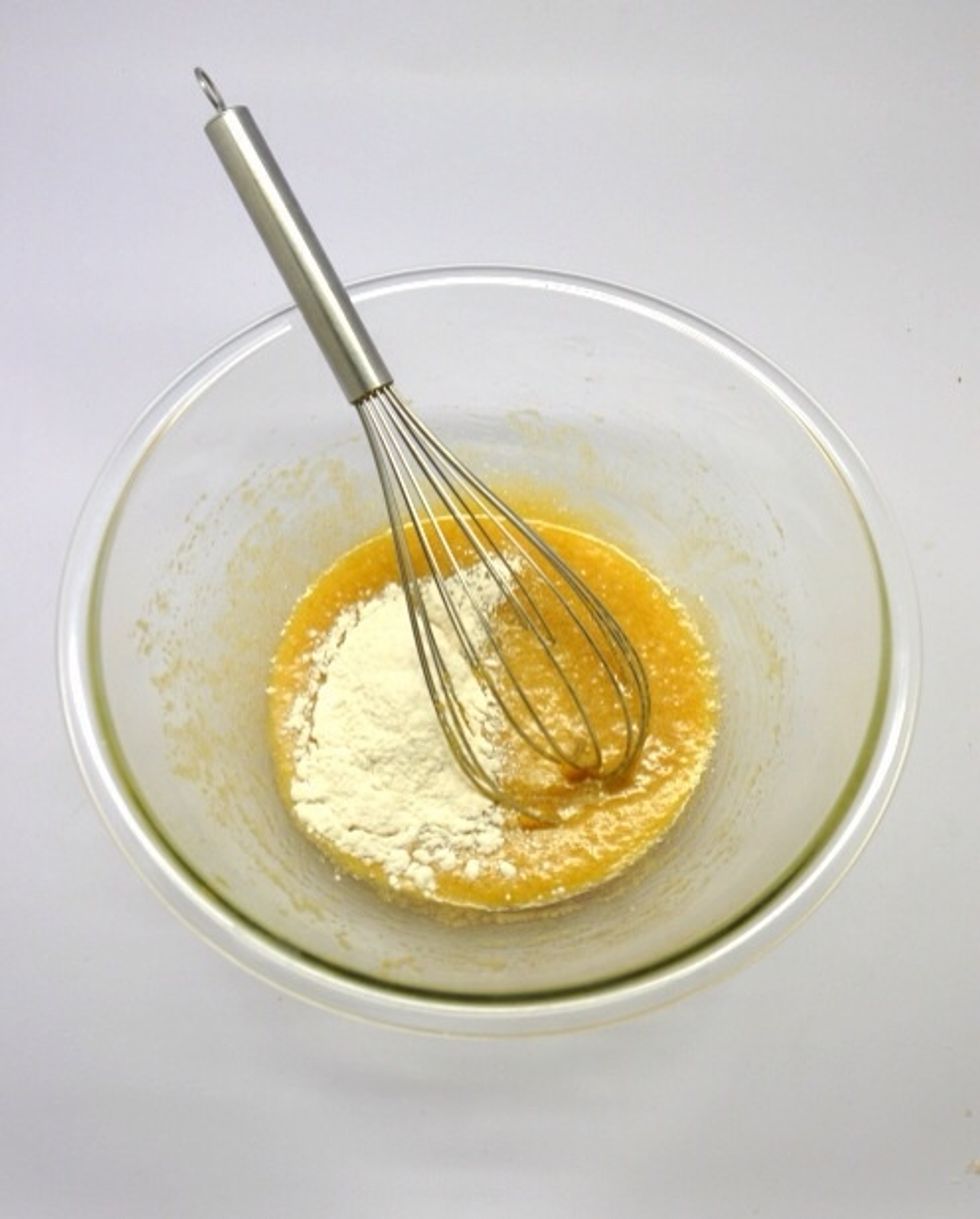 In another bowl, place the flour and baking powder and mix it to combined. Now, add 1/3 of the flour to the earlier (butter, sugar, egg and vanilla) mixture.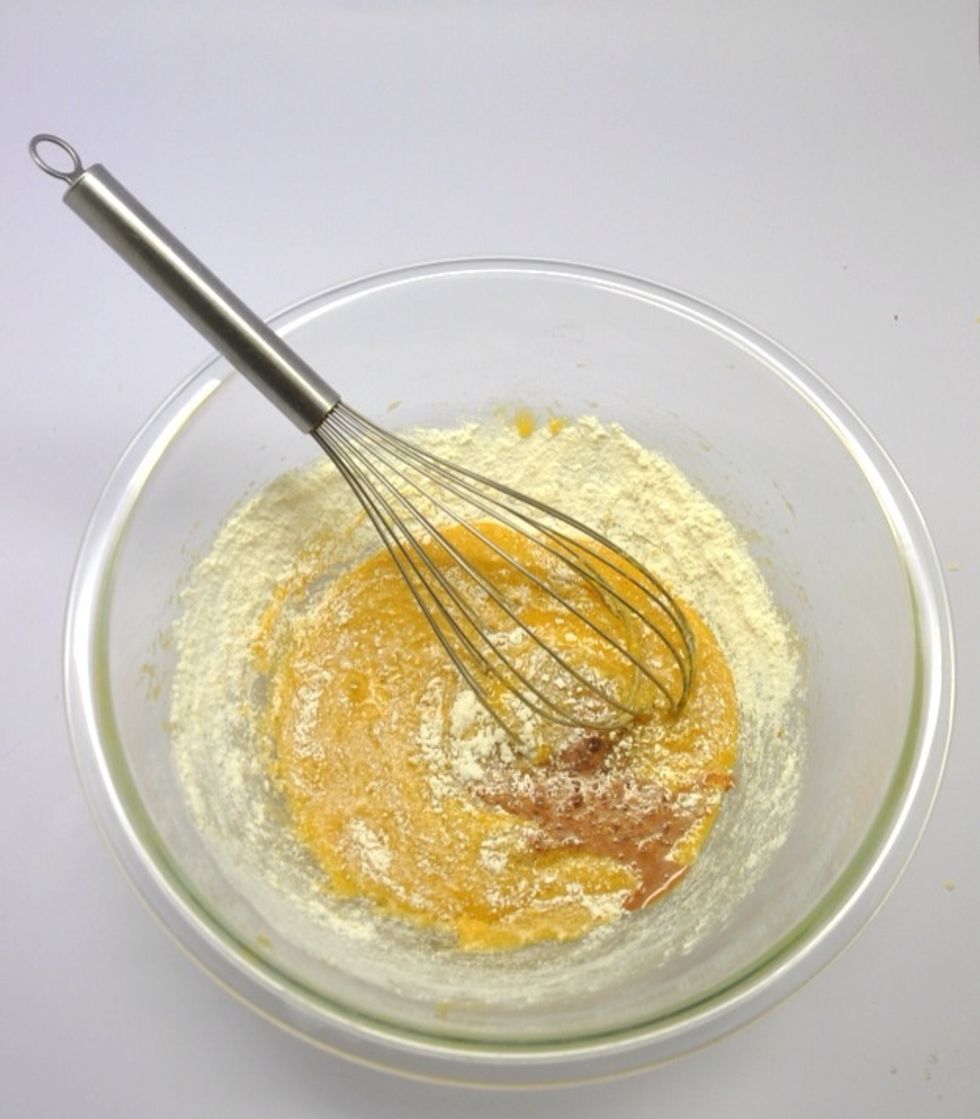 Mix VERY lightly, only to barely incorporate and then add in 1/3 of the milk-yoghurt-cocoa mixture. Repeat this two more times, until all the flour and milk mixture is finished.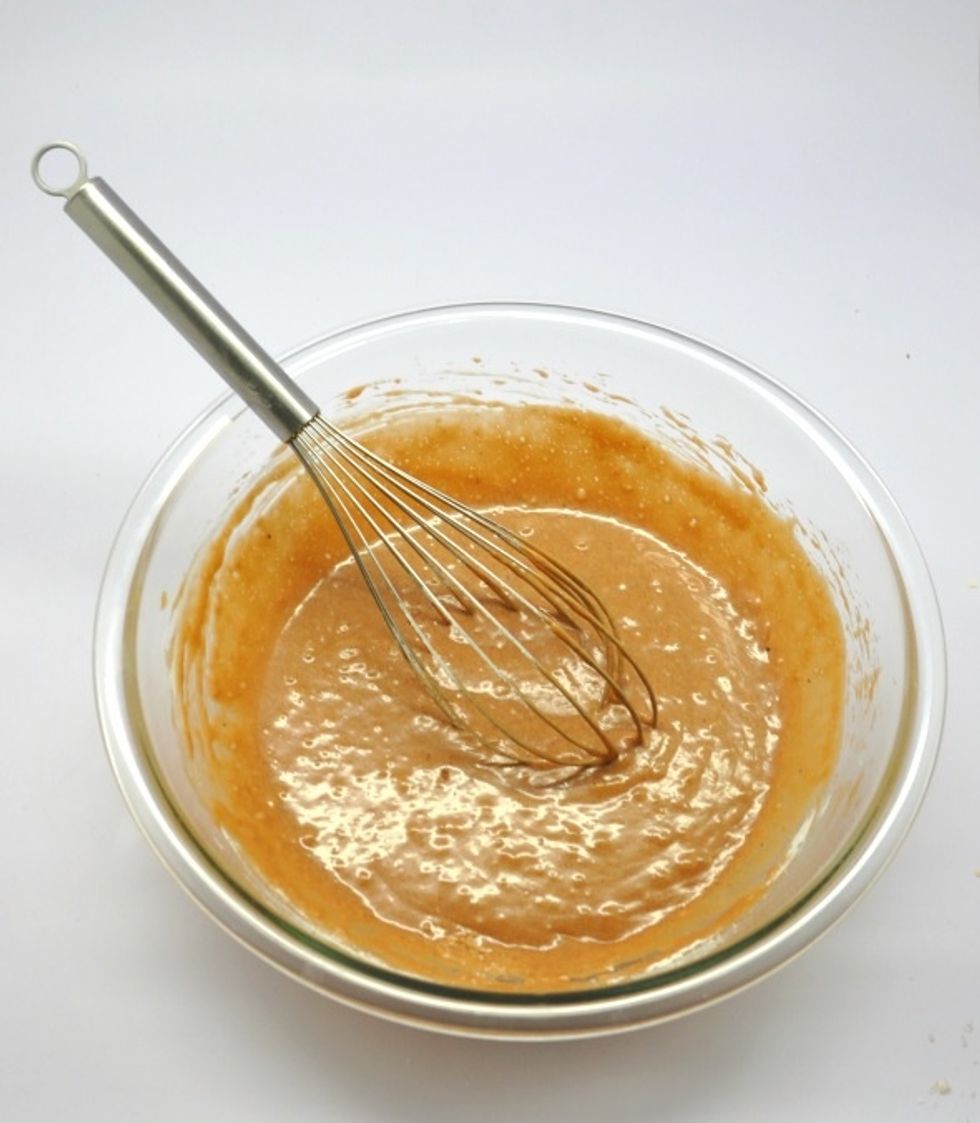 Done!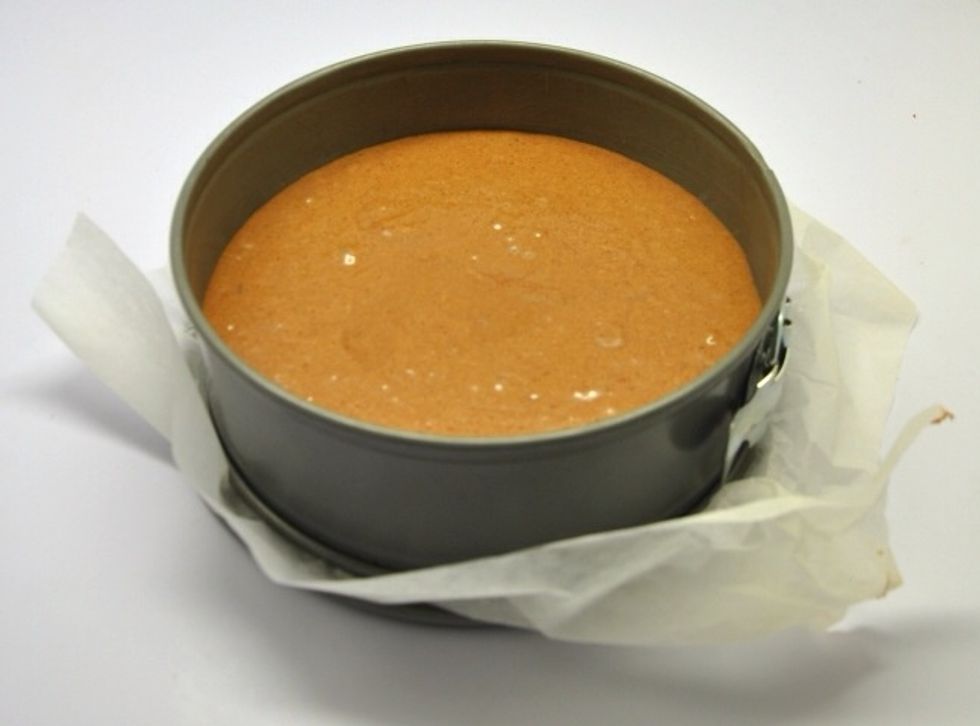 Pour into your parchment paper lined spring form pan, and bake for 25-30 minutes.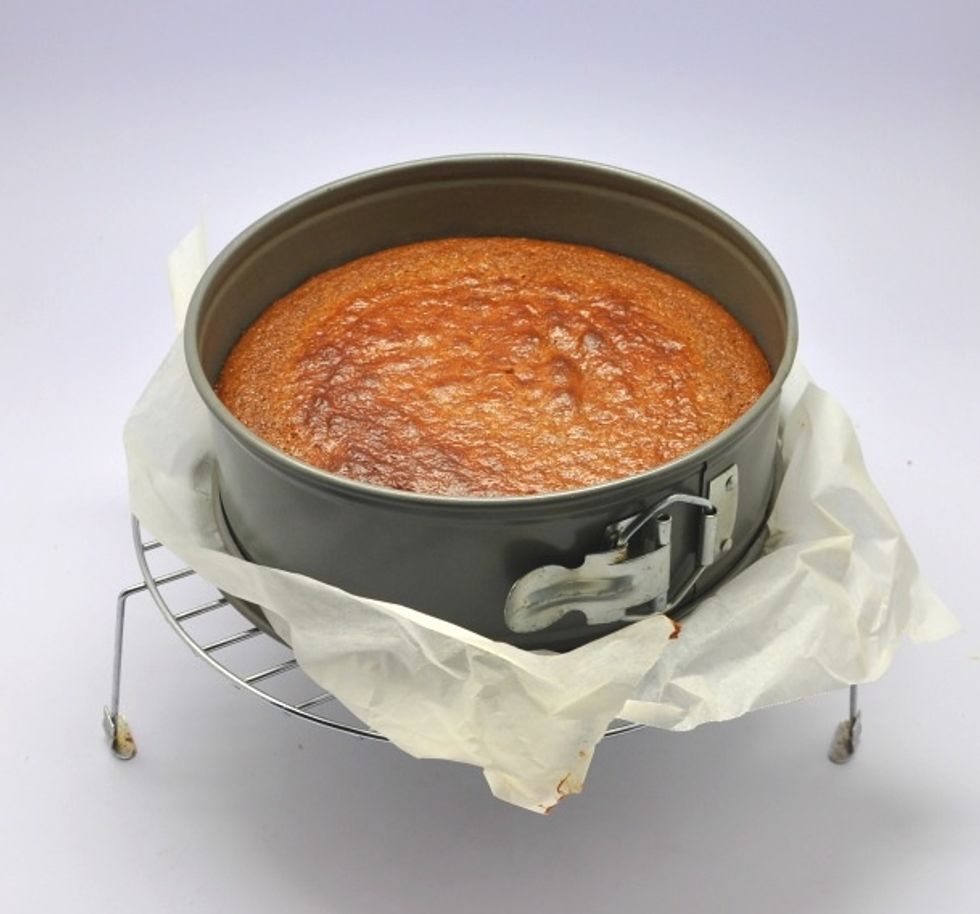 Done baking! Let it cool to room temp before removing the sides of the pan. Pop it in the fridge for 20 mins minimum. If using regular baking pan, make sure it is completely cooled before removing.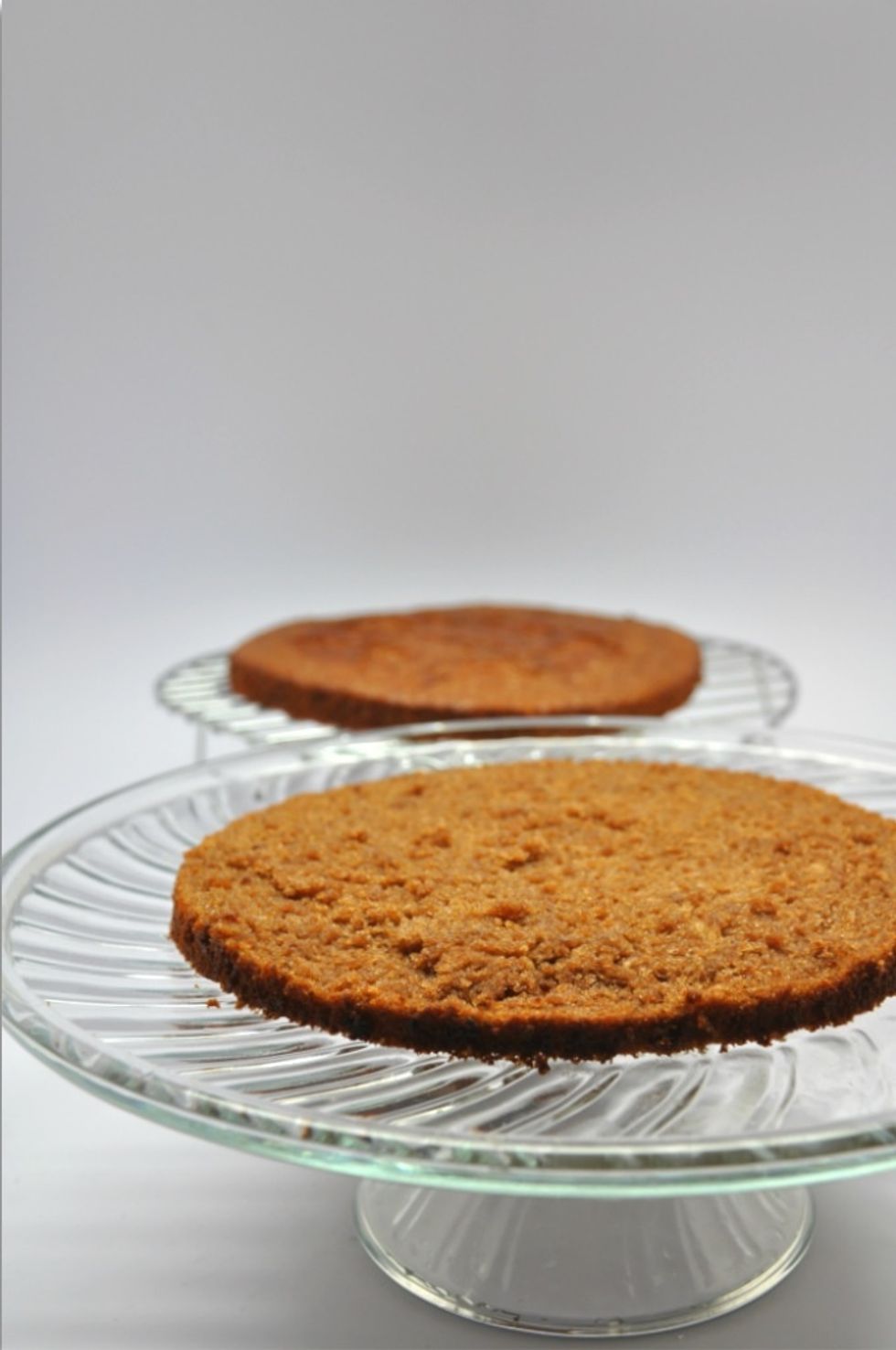 After it has been in the fridge, halve it. Then put it back in the fridge again. I know.... so many fridge-putting-ins. Hahah, well this helps to firm it up so it doesn't fall apart later on!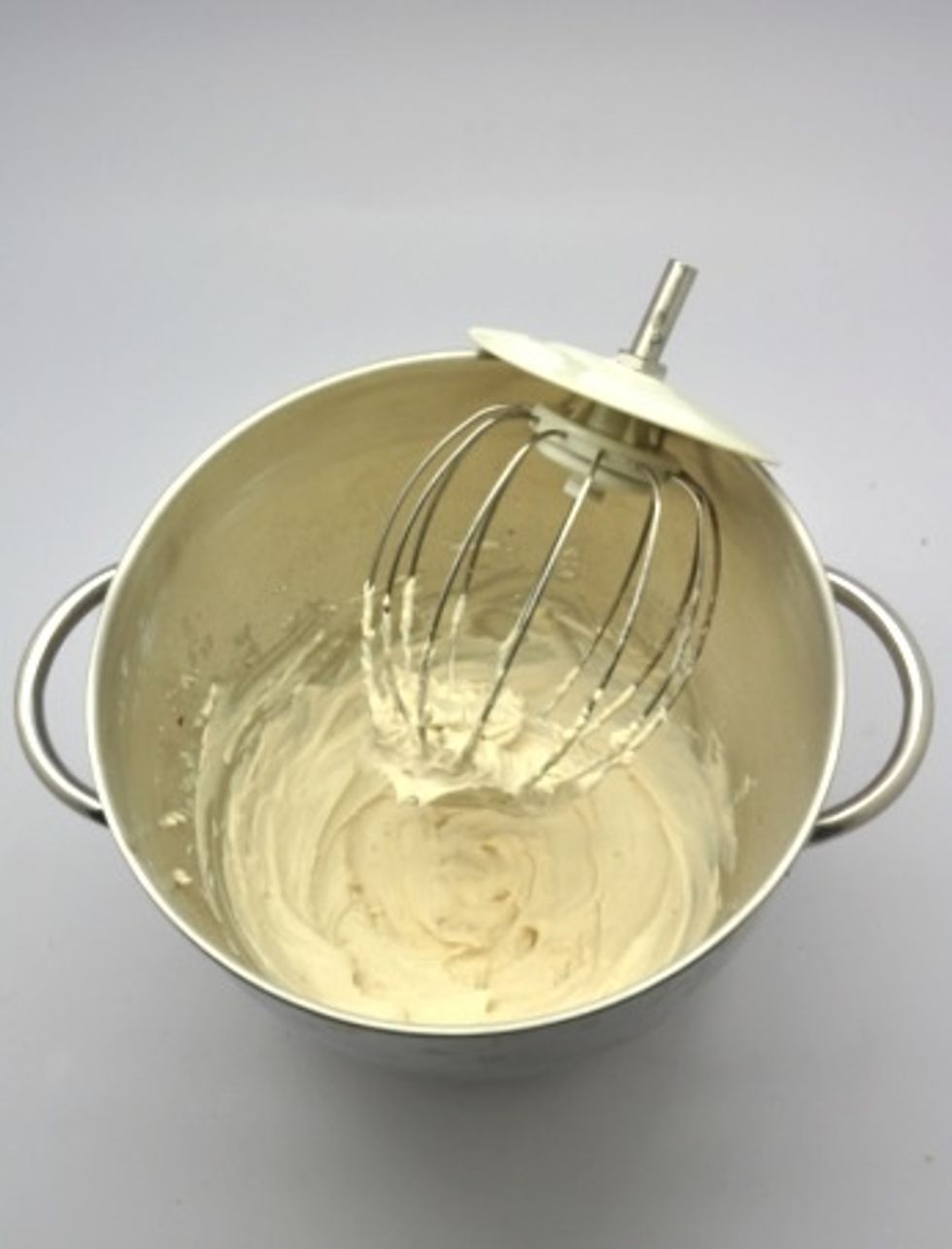 Onto the filling. With the whisk attachment on, whip up the heavy cream along with the icing sugar and hot cocoa powder until stiff peaks are formed. Refrigerate until ready to use.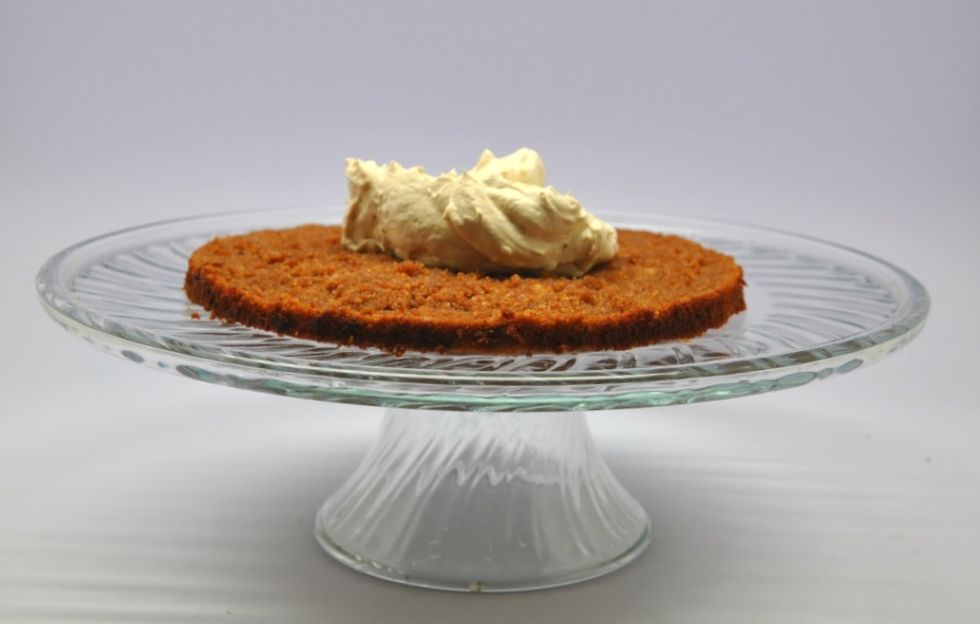 After about (at least) 20 minutes of chilling the cake, place some of the filling on it.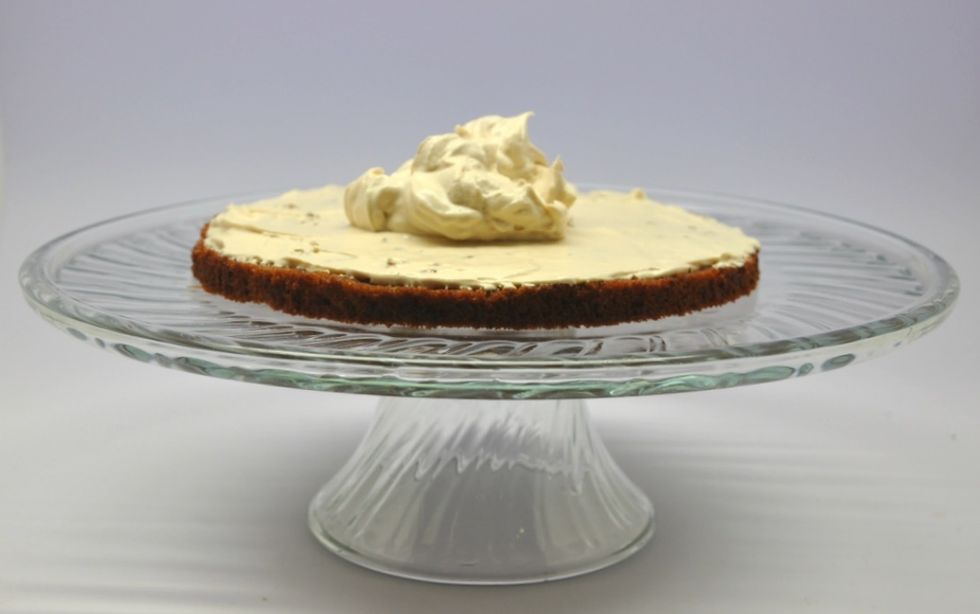 Or maybe a little more..........(?) I used 90% of it. Heheh 😎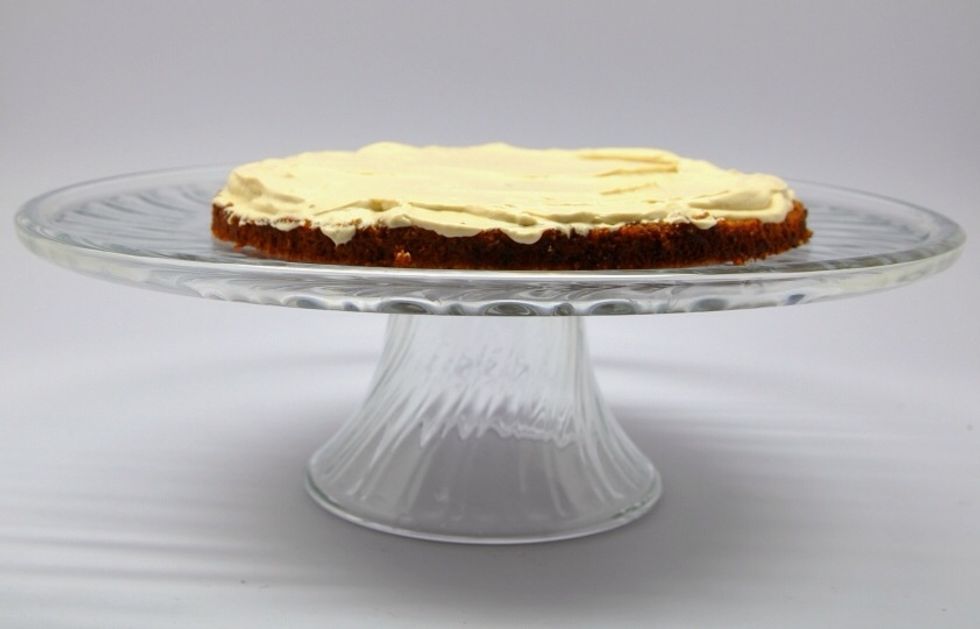 Better ;)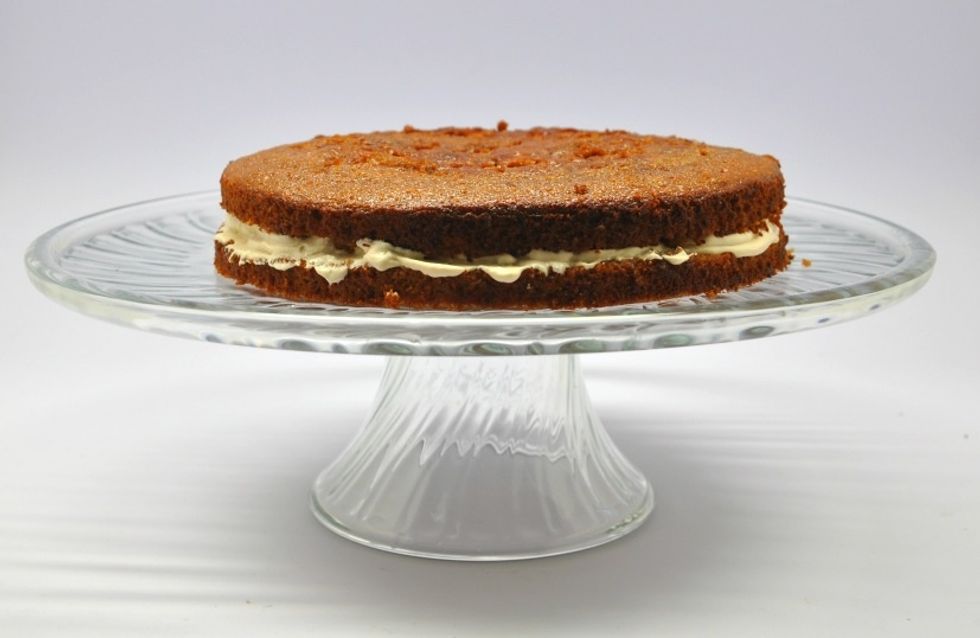 Now sandwich it with the top layer of cake.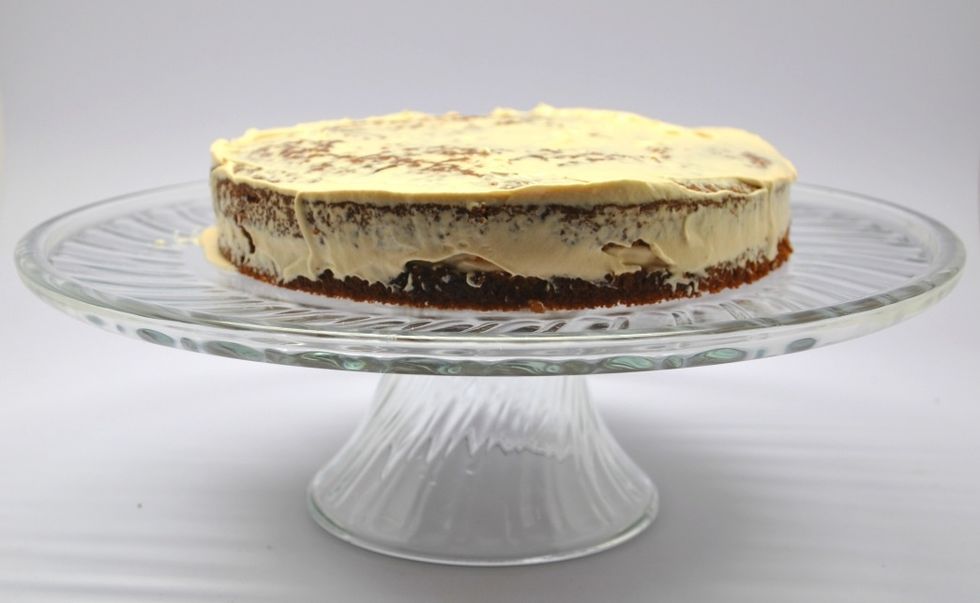 And dirty ice the cake with the left over filling. Doesn't have to be perfect at all cause we're going to cover it up. :) pop them in the fridge again for about 30-40 minutes.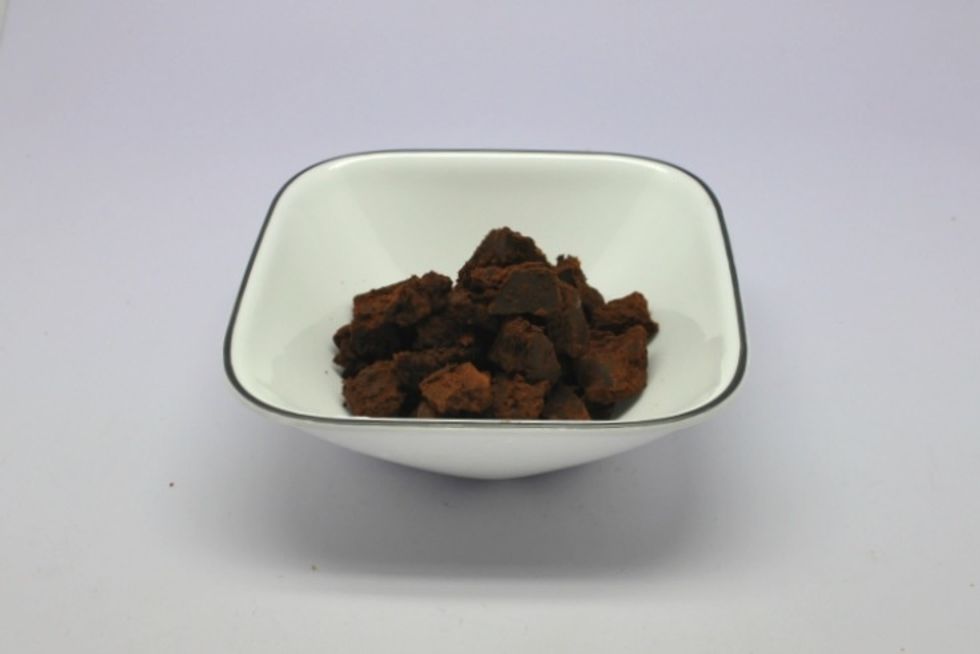 While the cake is chilling, make the ganache. Place your chopped chocolate in a small bowl. Then just heat the heavy cream in a small pot until it comes to a simmer or warm to the touch.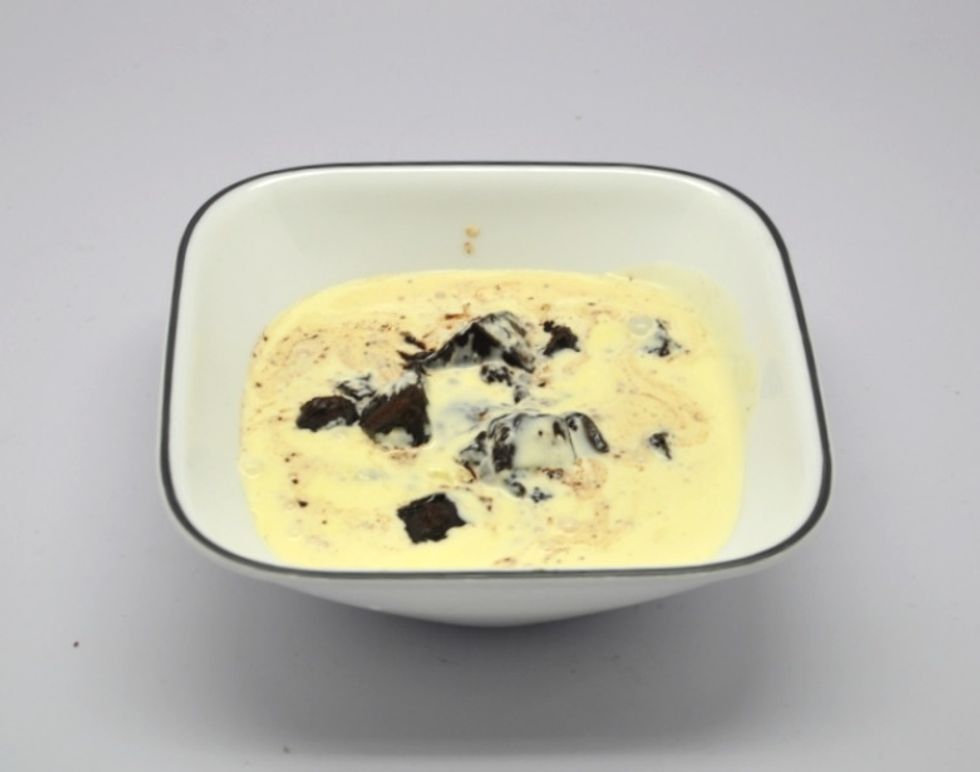 Then pour it over the chocolate and leave it alone! Don't do anything at all. Leave it alone for 5 minutes.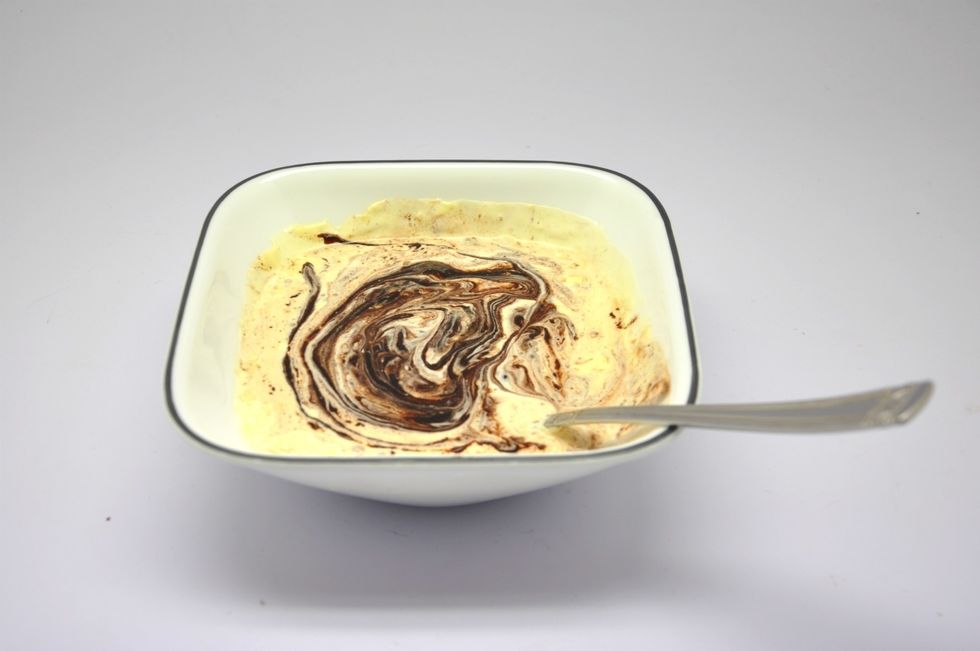 After 5 minutes, using a spoon (cause that's the only thing we're gonna use to decorate), start mixing it. You'll see that all the chocolate has melted and its slightly thicker.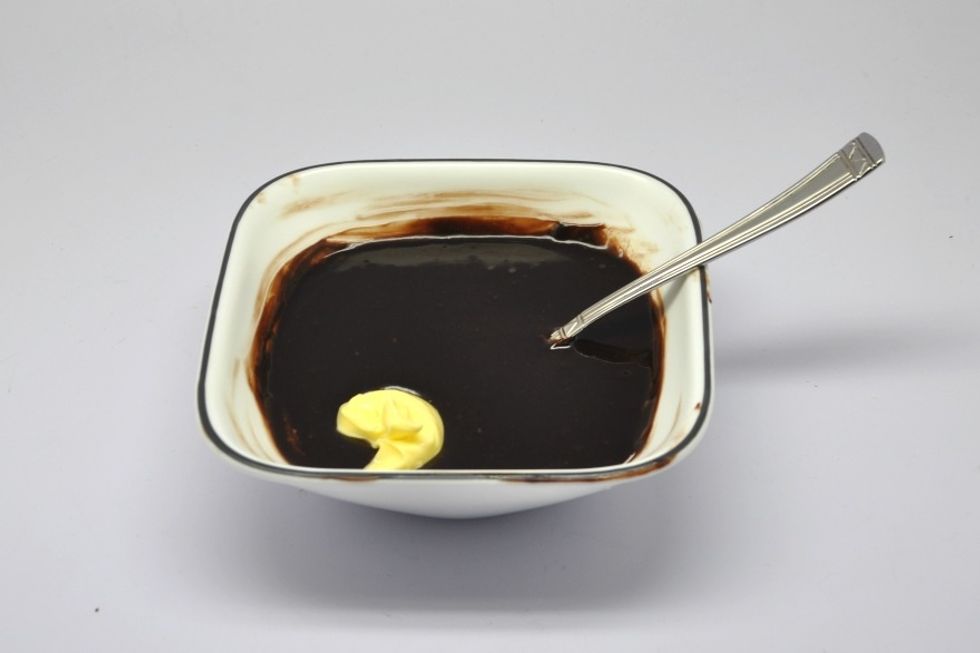 Once you've mixed it all, add in the butter. Now, this is actually optional. But I REAAAAAALLY do think it makes a difference. It gives it a silkier look and also great flavour! Once mixed, set aside.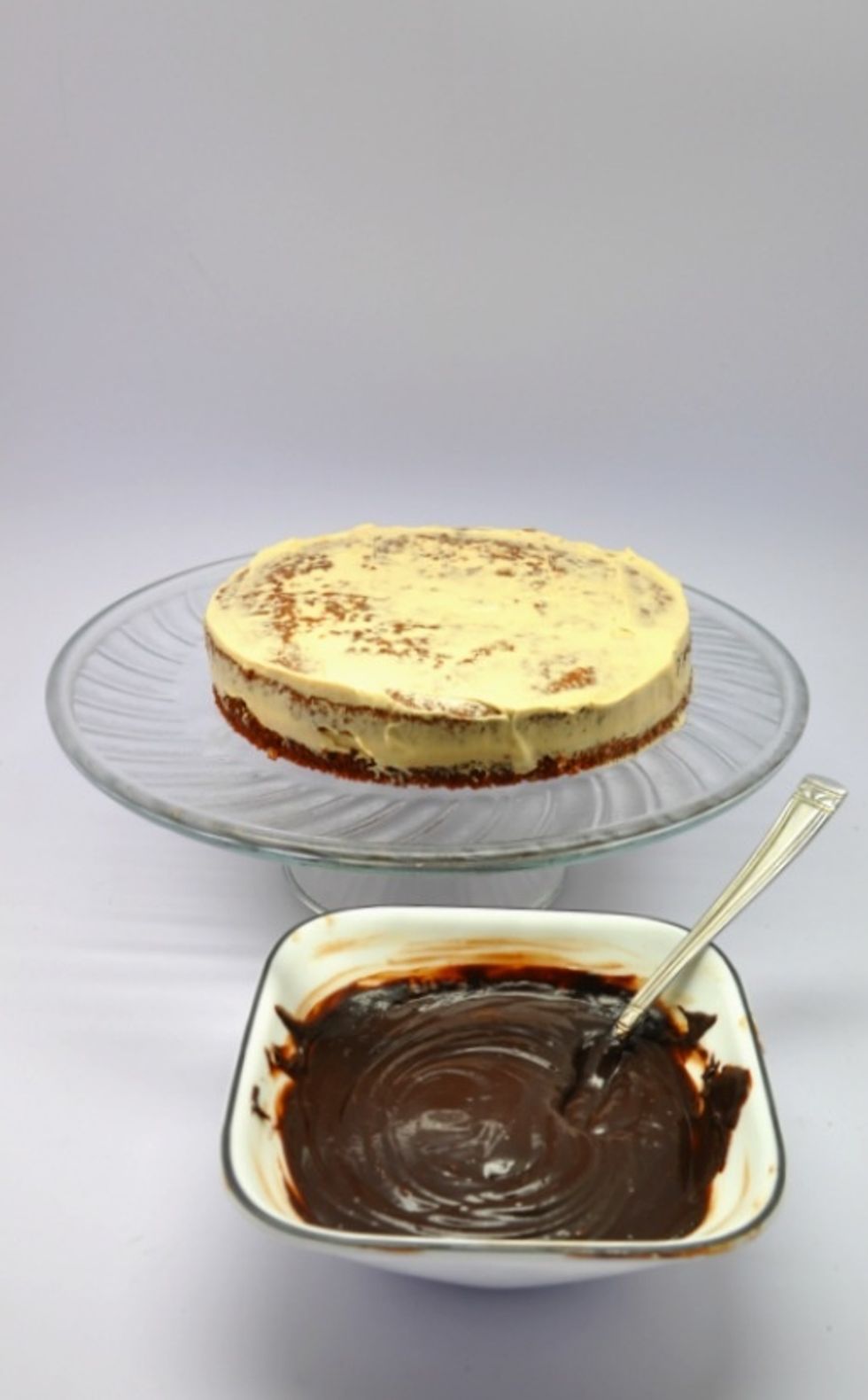 After 1 hour of chilling my cake, I'm finally ready to frost. If you click on the image, you can see (a little....) that the ganache has thicken quite a bit. That would be easier to work with :)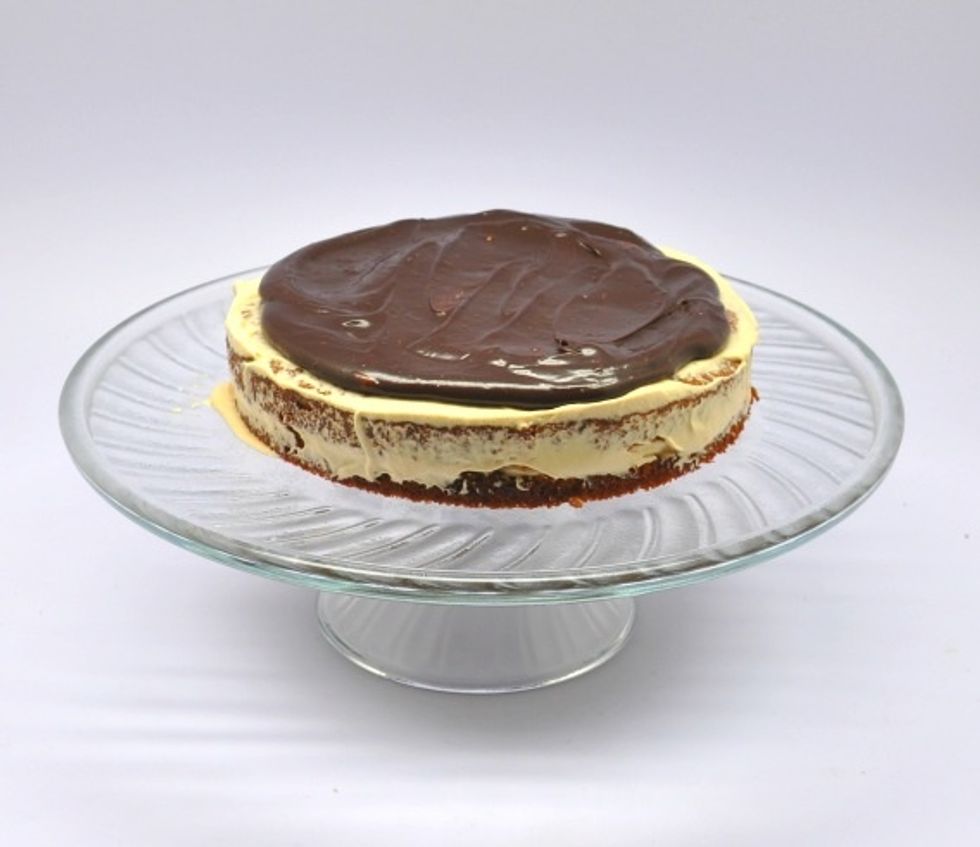 Just place a good amount of it on the top, and slowly work your way towards the sides.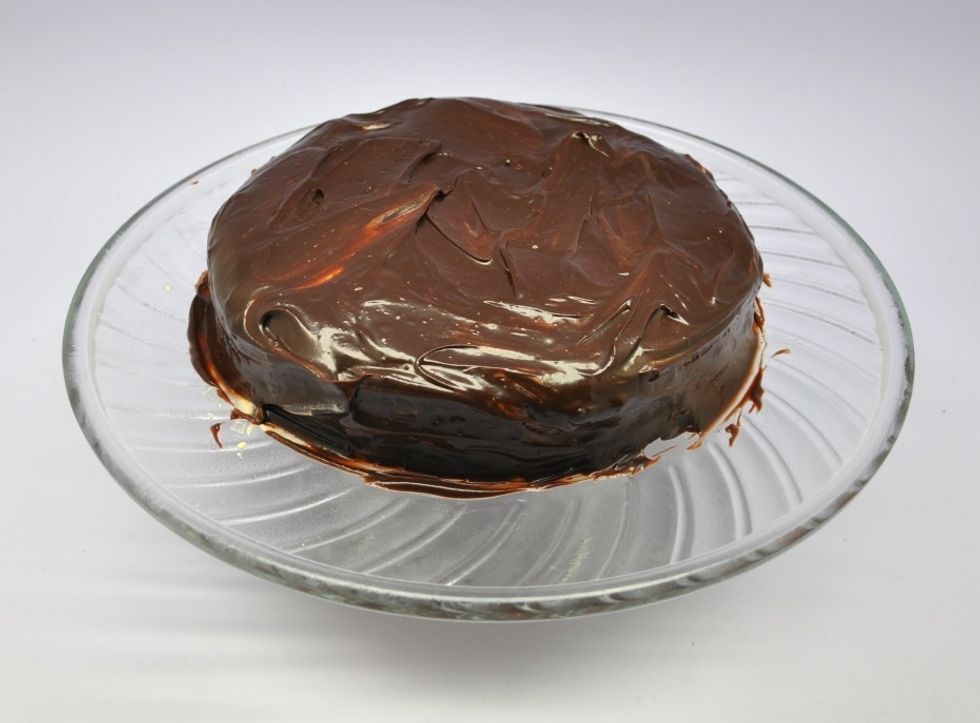 Once it's all covered, with the back of your spoon, start making it neater and make it look like how you want it too :)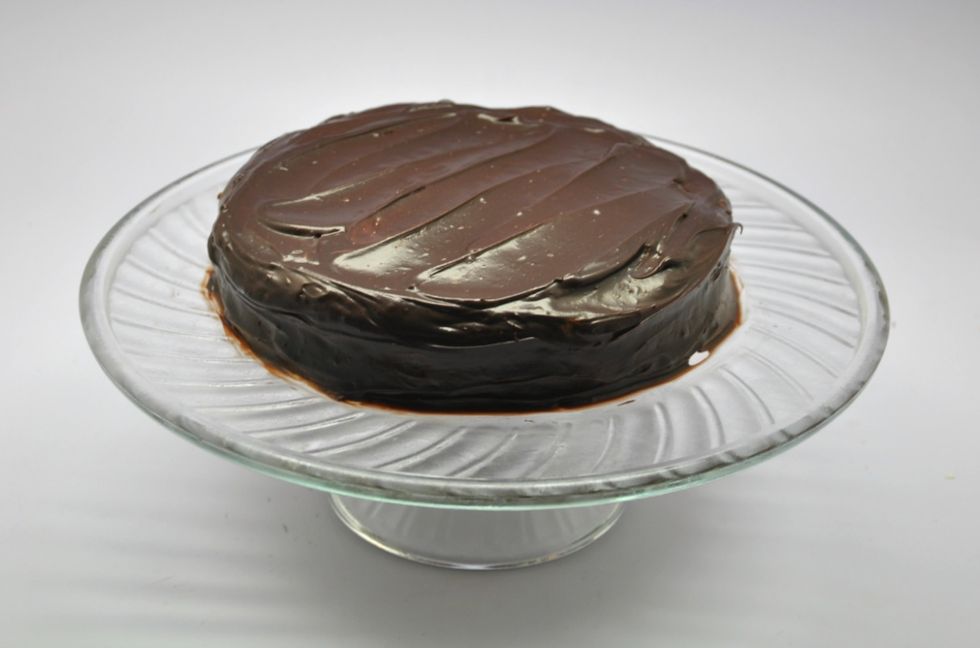 Somewhat okay..... Pop it back in the fridge for at least 1 hour before slicing to get a real straight and beautiful slice. If you just wanna eat it, then cut into the damn thing whenever you wanna 😎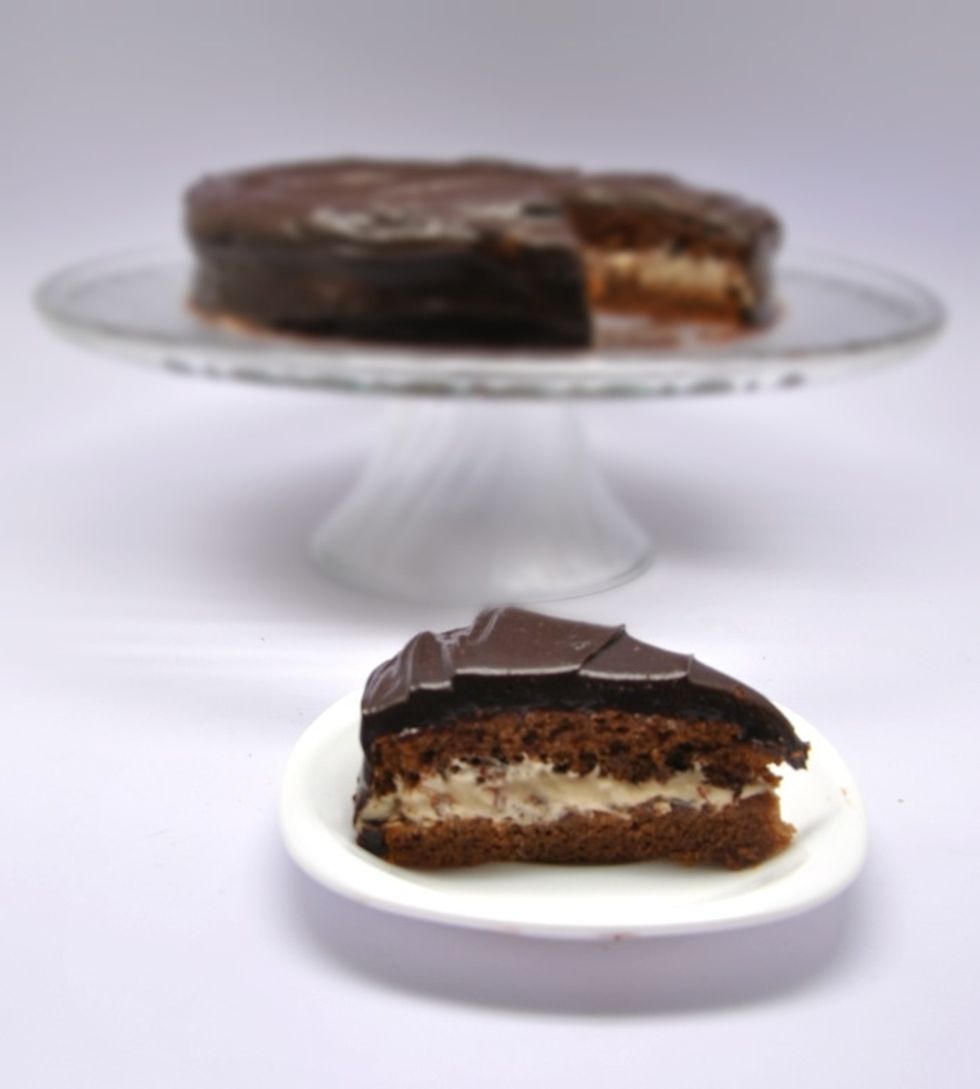 Bam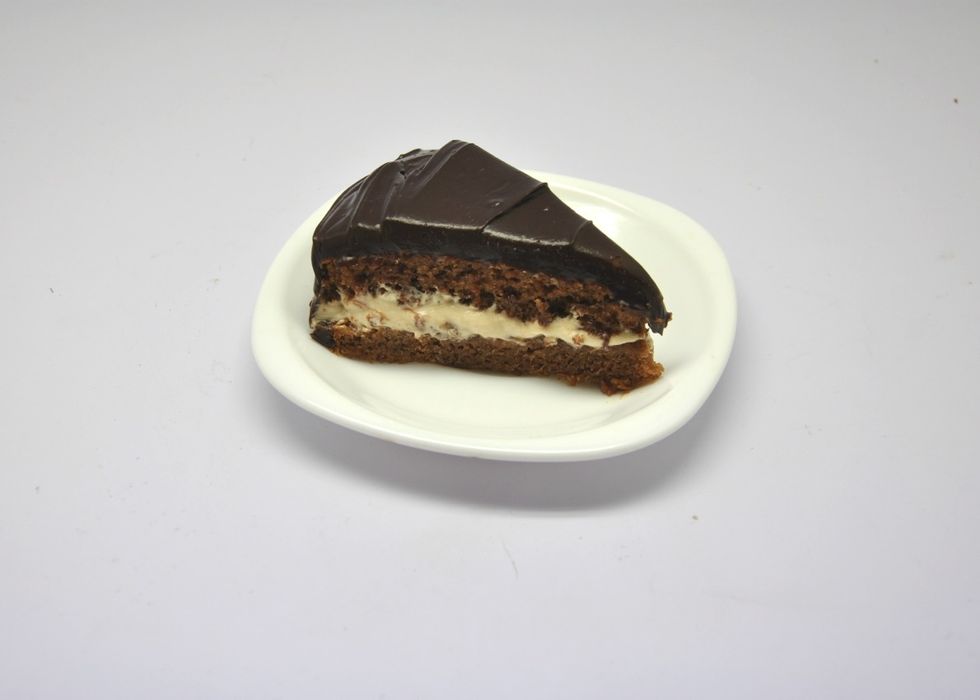 It really does taste good! Give it a try :)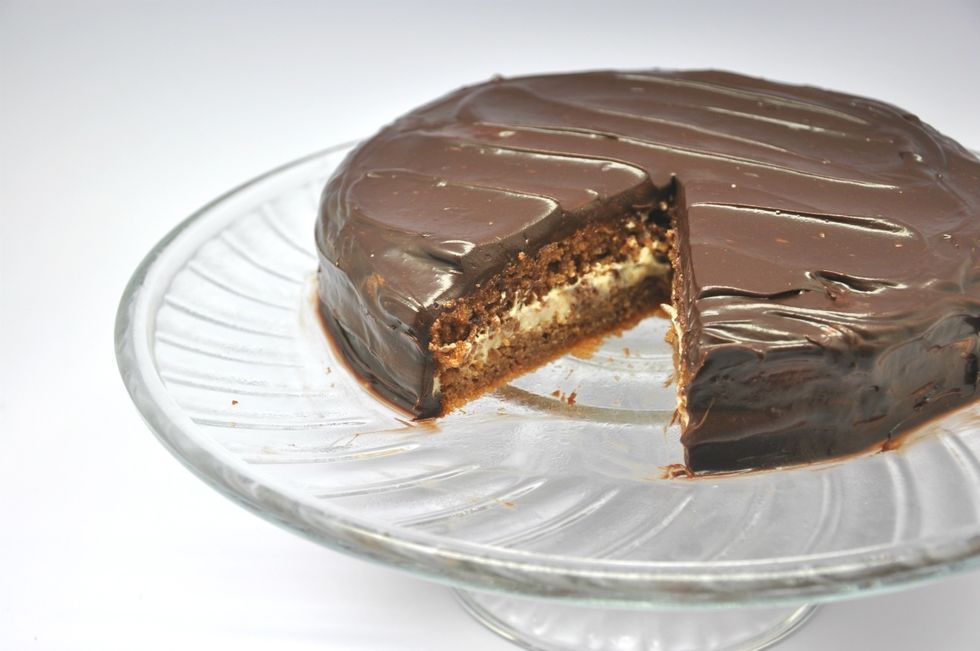 Hope you liked this guide and check me out on Instagram! @farahvaz
2.0Tbsp Unsalted butter, room temp
0.0c Regular sugar
0.0c Brown sugar
1.0 Egg
0.0tsp Vanilla extract
1.0c All purpose flour
1.0tsp Baking powder
0.0c Whole milk
0.0c Yoghurt
0.0c Hot chocolate powder
1.0tsp Salt
FILLING
0.0c Heavy whipping cream
3.0Tbsp Icing sugar
2.0Tbsp Hot cocoa powder
0.0tsp Salt
GANACHE
6.0oz Milk chocolate, roughly chopped
0.0c Heavy cream
1.0Tbsp Unsalted butter, room temp