The hot and spicy fried eggs dish or 'telor balado' is originated from West Sumatera, Indonesia. The dish is a common side dish for the celebration yellow rice
112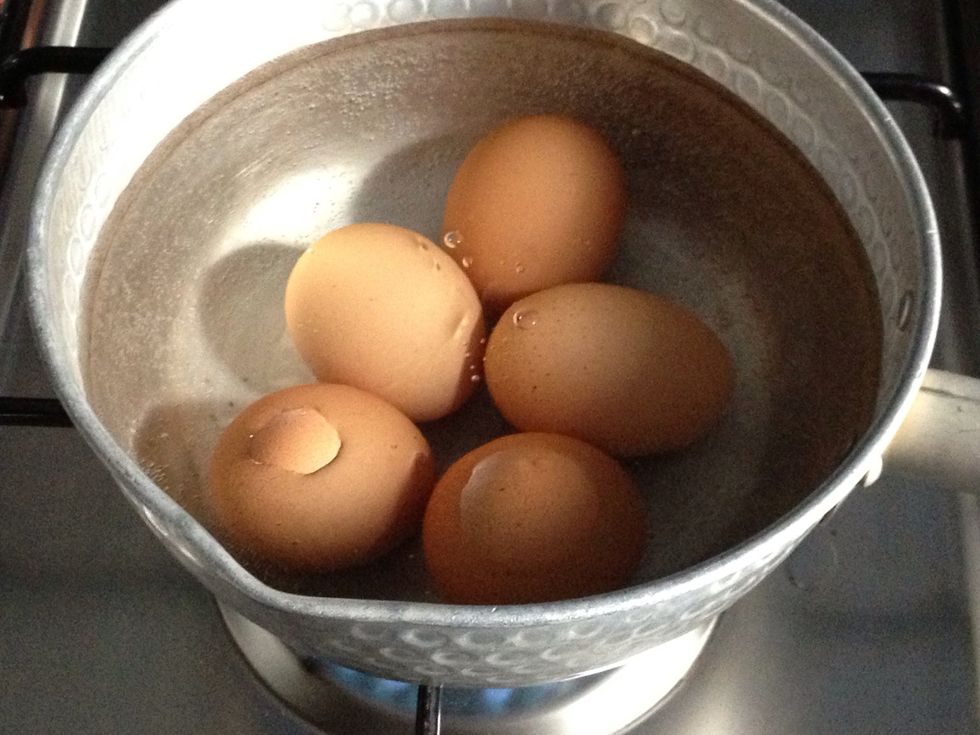 In a small saucepan add in some water (room temp) and 2 tsp of salt. Add in the 5 eggs. Bring the water to a full, rolling boil and cover te saucepan. Turn off the heat and covered for 12 mnts.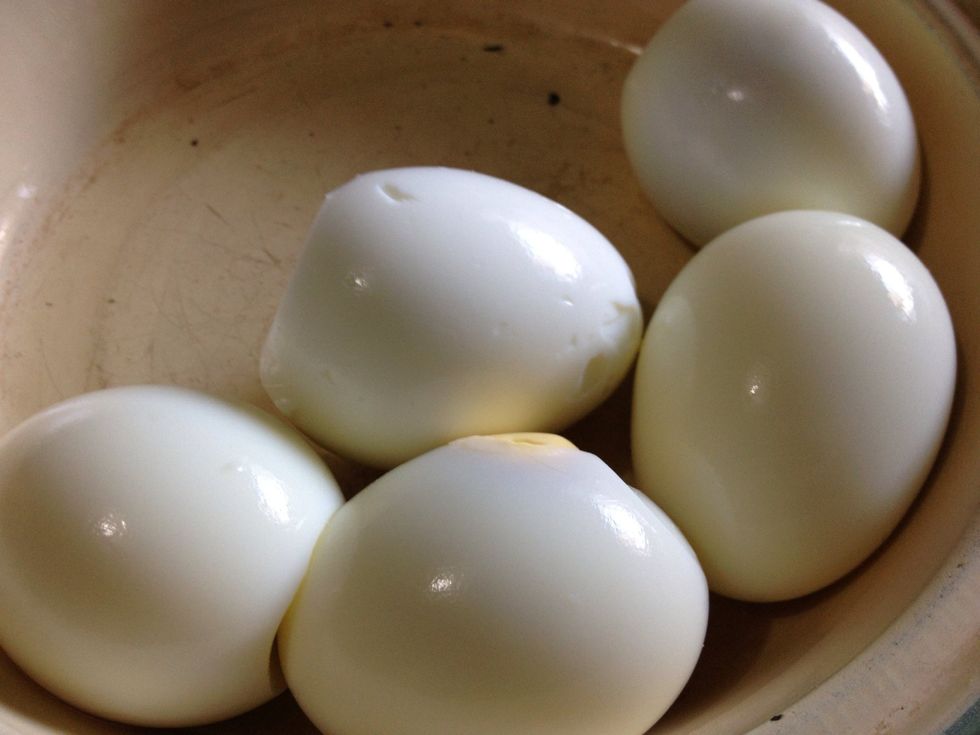 Drain the pot and transfer the eggs to a bowl with cold water to stop the cooking process. Crack an peel the eggs.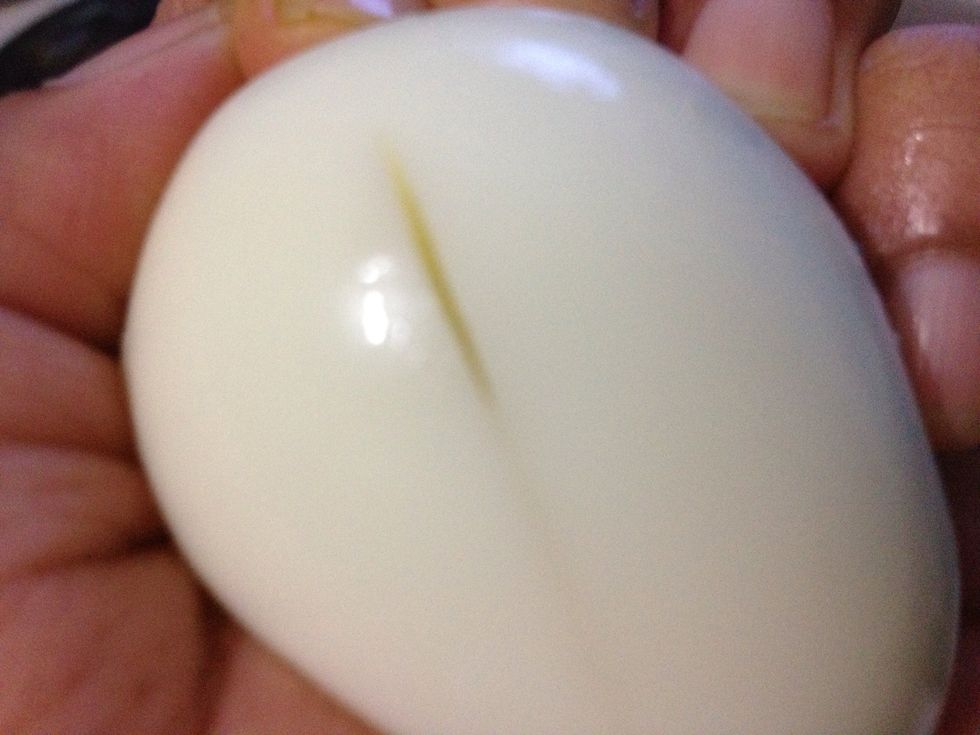 Make around 4-5 slits on each egg. Do not go too deep or it would split.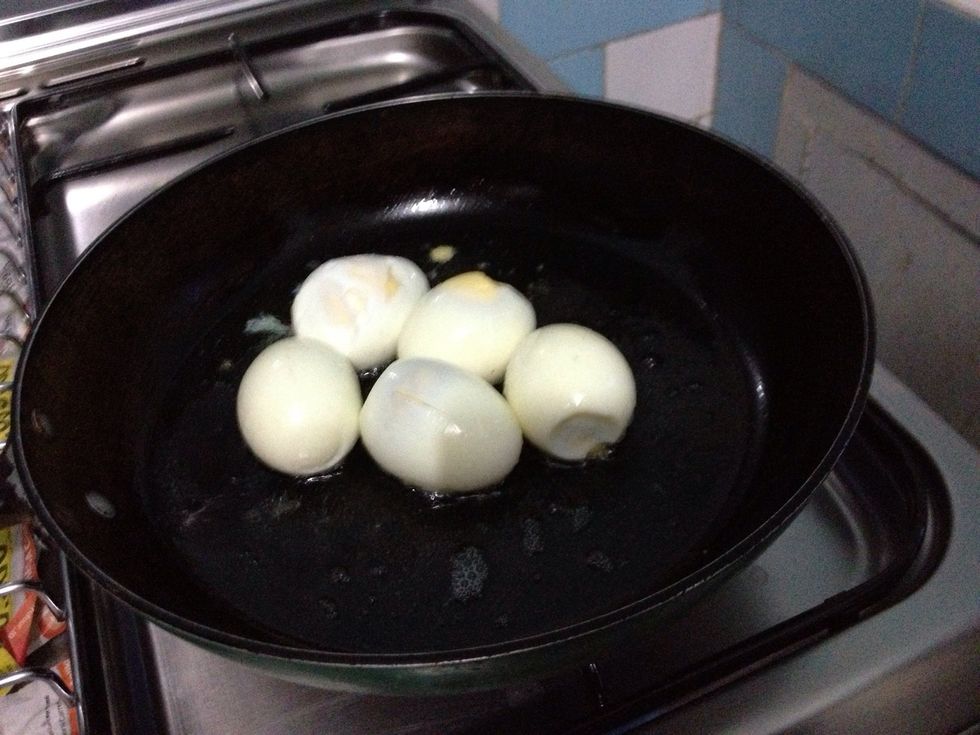 Heat some canola oil in a pan. When the oil is hot, add in the eggs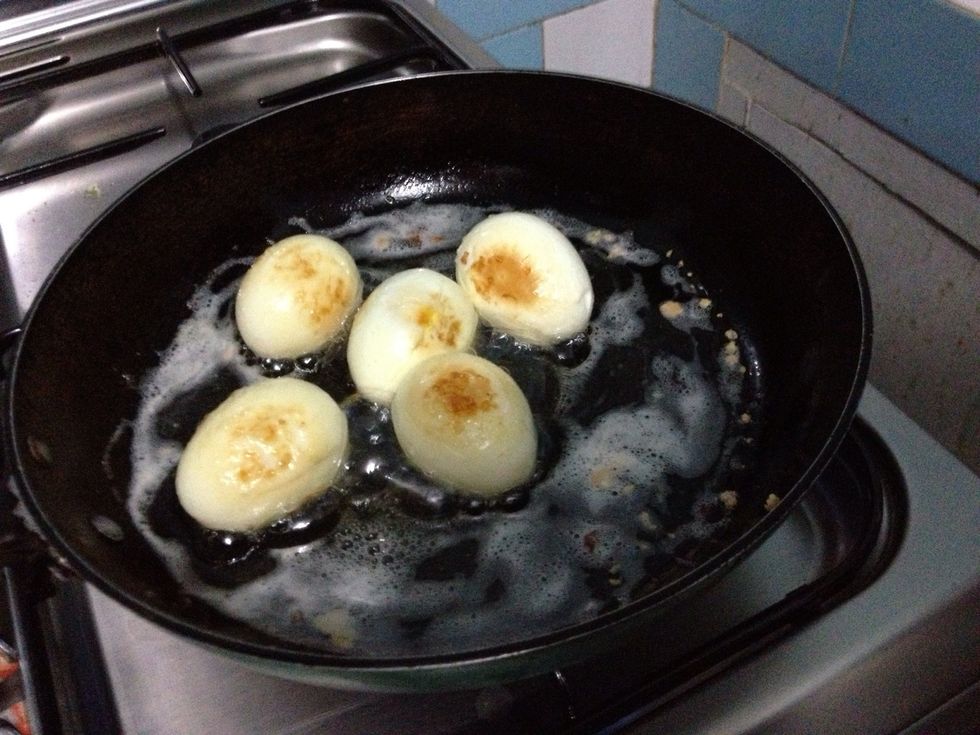 Fry the eggs on each side until golden brown. Note: be careful, coz there might be small 'explosion' from the eggs. When you happy with the colors, turn off the heat.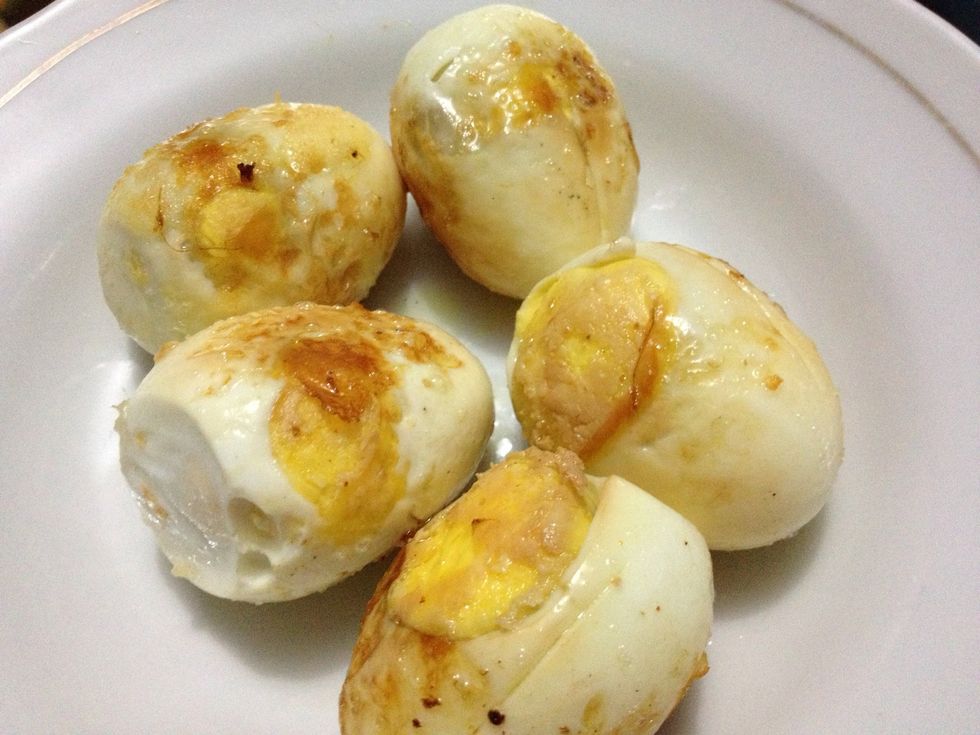 Transfer the eggs in a separate bowl. Set aside
Grind together 13 red chilis (with seeds), 8 shallots, 2 tomatoes, and 1 tsp of salt. Pls adjust the 'spicy-ness' according to your liking Note: more tomatoes means less spicy.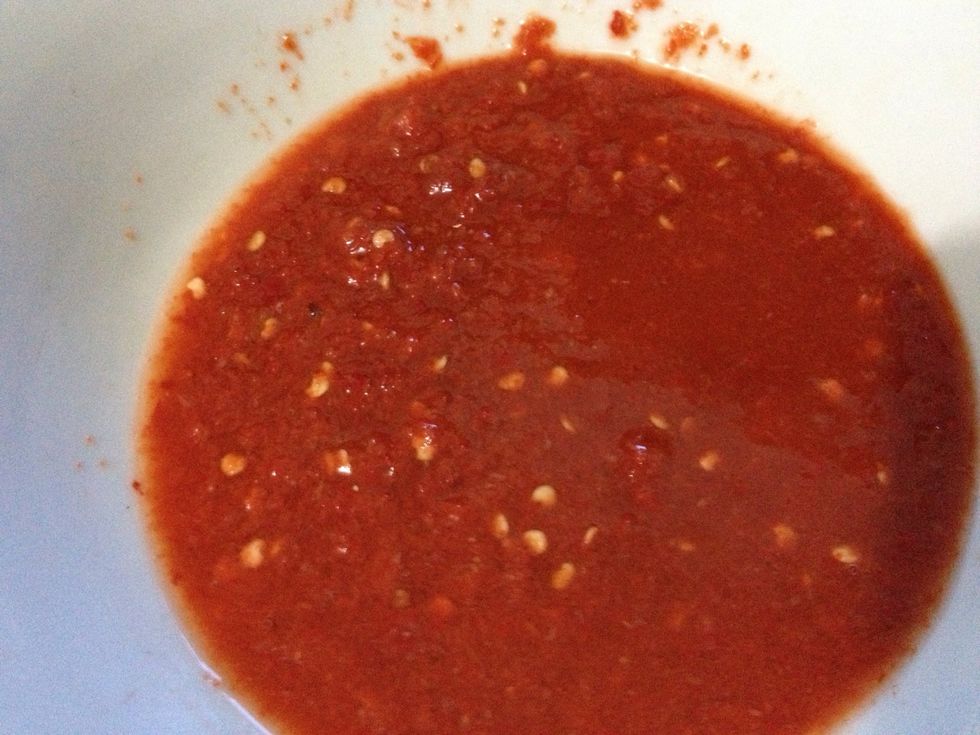 The blended spices will look like this. Some people like to have them roughly-blend, and that's awesome too :)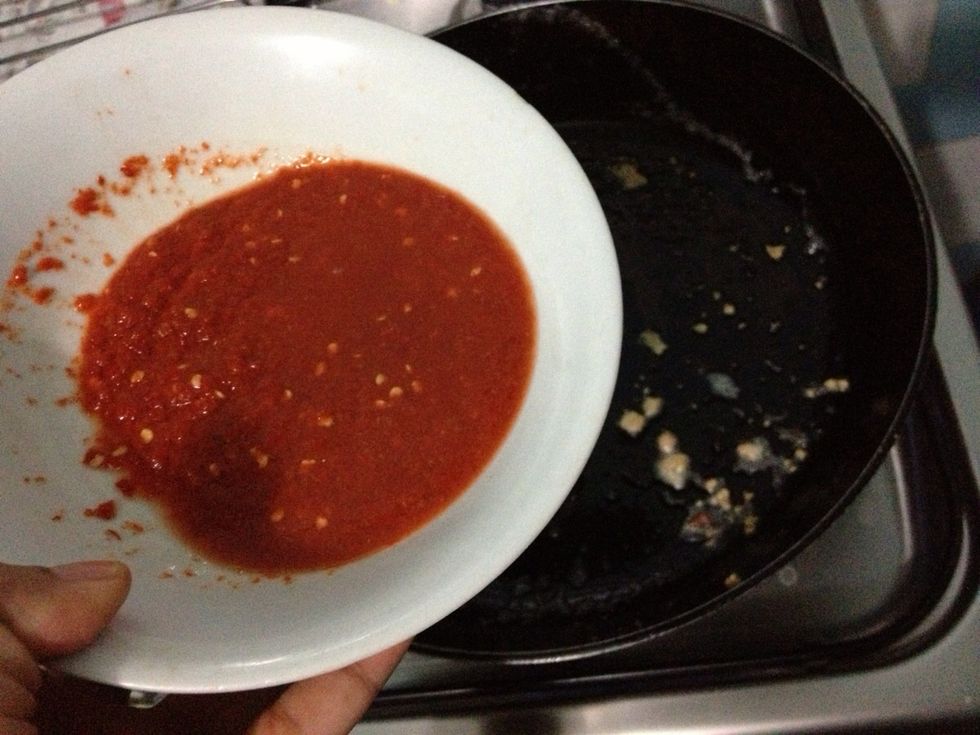 Re-heat the oil which has been used to fry the eggs. Add in the blended-spice. Stir accordingly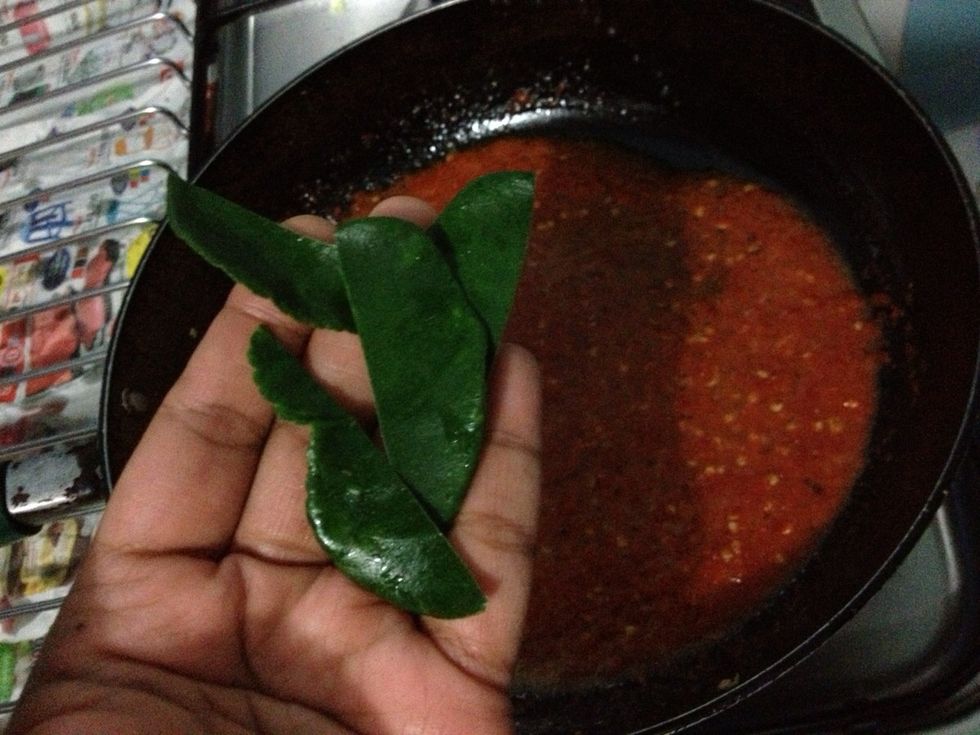 Add in 2 kaffir lime leaves. Dont forget to Tear and remove the stem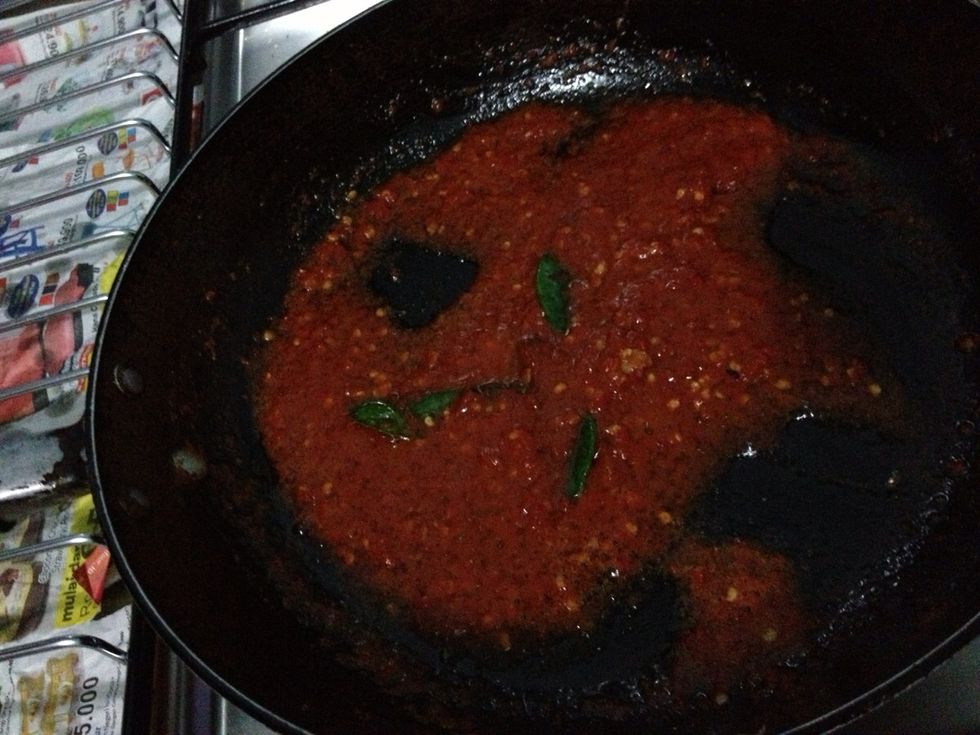 Turn the heat to low. Well I like mine has sweet taste, so I add 1 tbsp of granulated sugar. Keep on tasting. Add lil bit of salt or lil bit of sugar or maybe lil lime juice Stir until it's thickened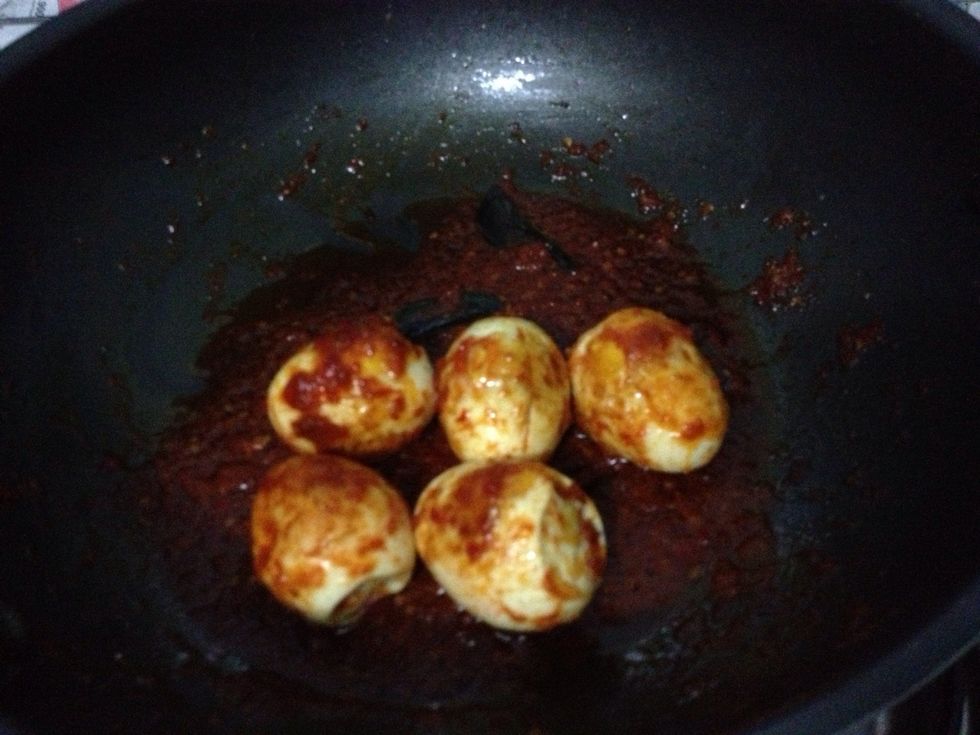 The sauce is now should be hot, spicy, balance between sweet-salty-sour. Add in the fried eggs and stir for about 1 minute. Turn off the heat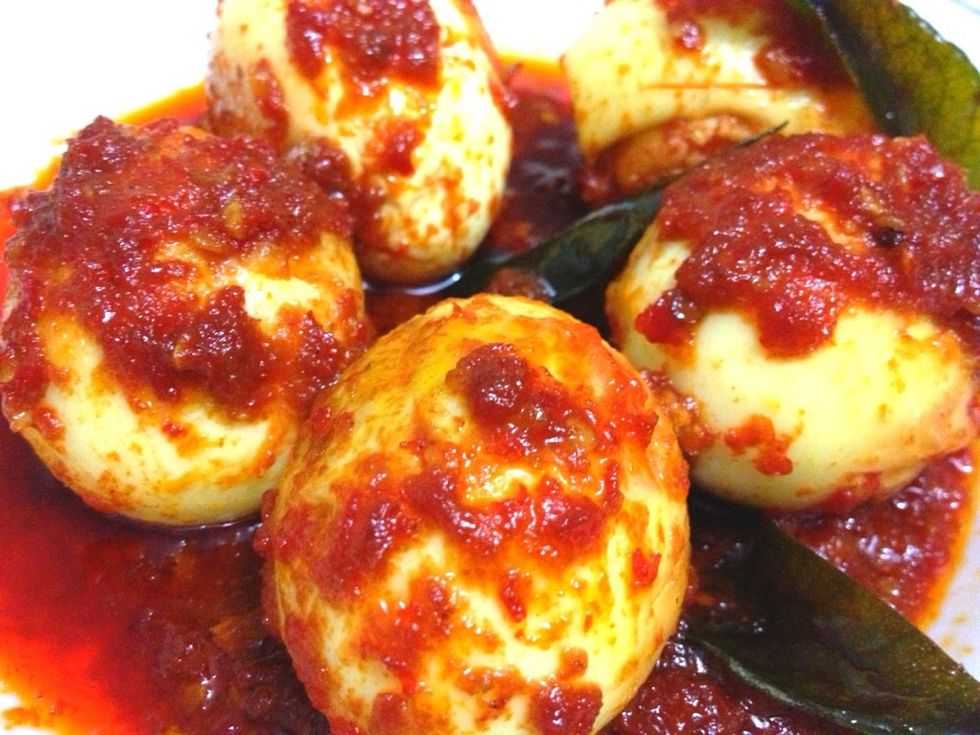 Transfer to a serving plate. Enjoy with warm jasmine rice or celebration yellow rice :) hope you like it :)
5.0 chicken eggs
13.0 red chilis
8.0 shallots
2.0 tomatoes
2.0 kaffir lime leaves
salt and sugar
Putri Lah
a foodperiment and a foodventorous, an Orca lover and a simple person who enjoys cozy places, good music and good books.