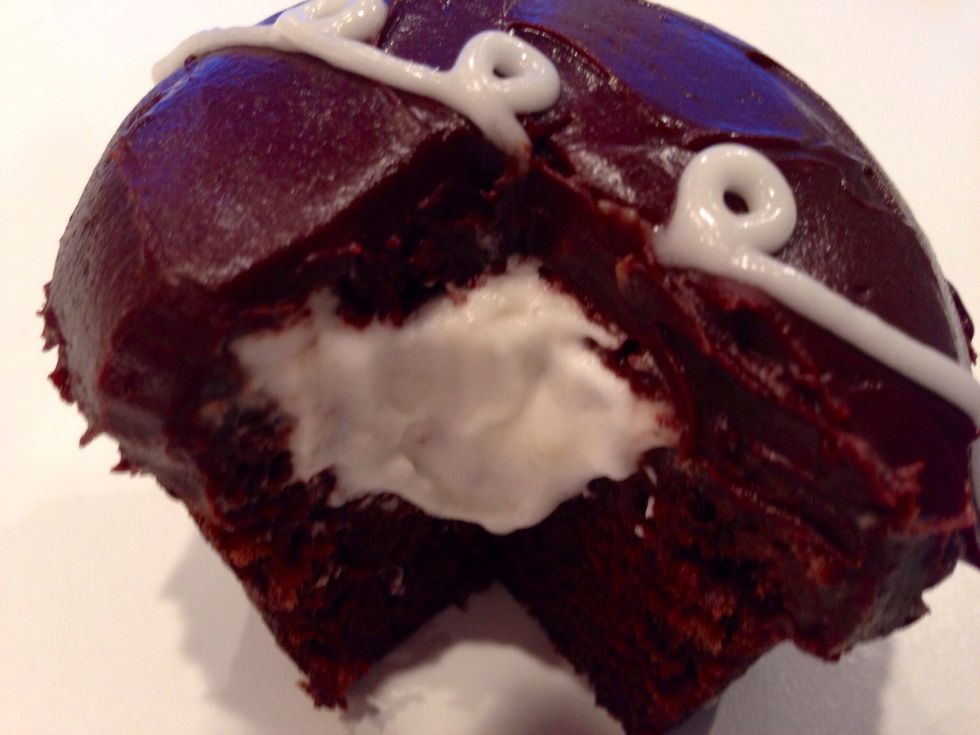 Here it is. And none of the icing got stuck to cellophane .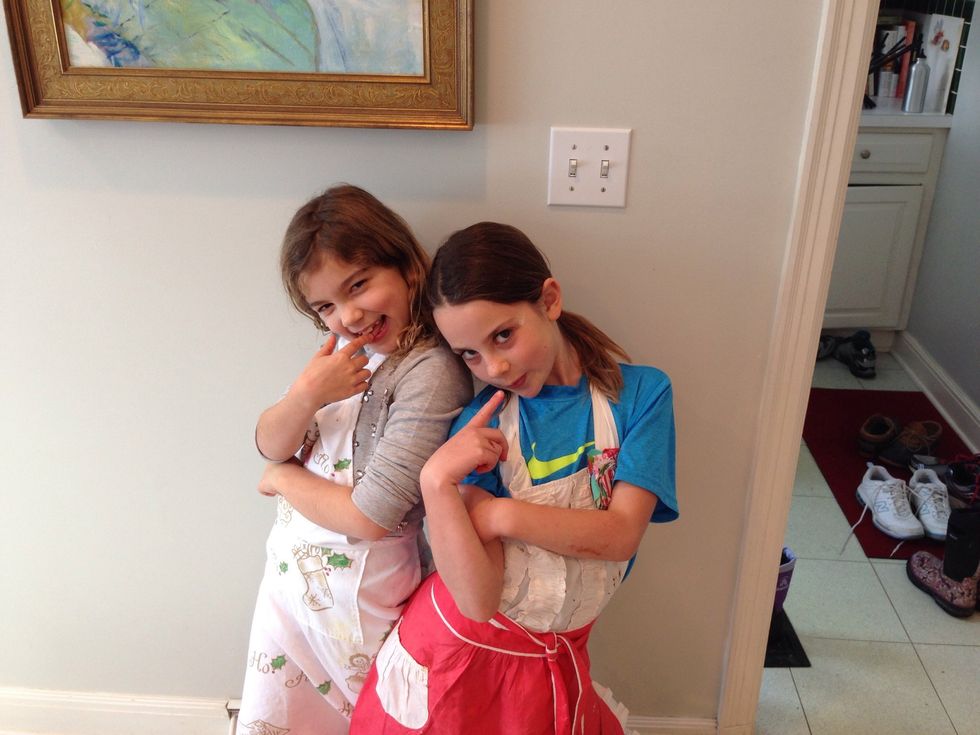 First, I always get my assistants, Hadley and Hildegard. They know their way around a bakery and are taste- testers extraordinaires.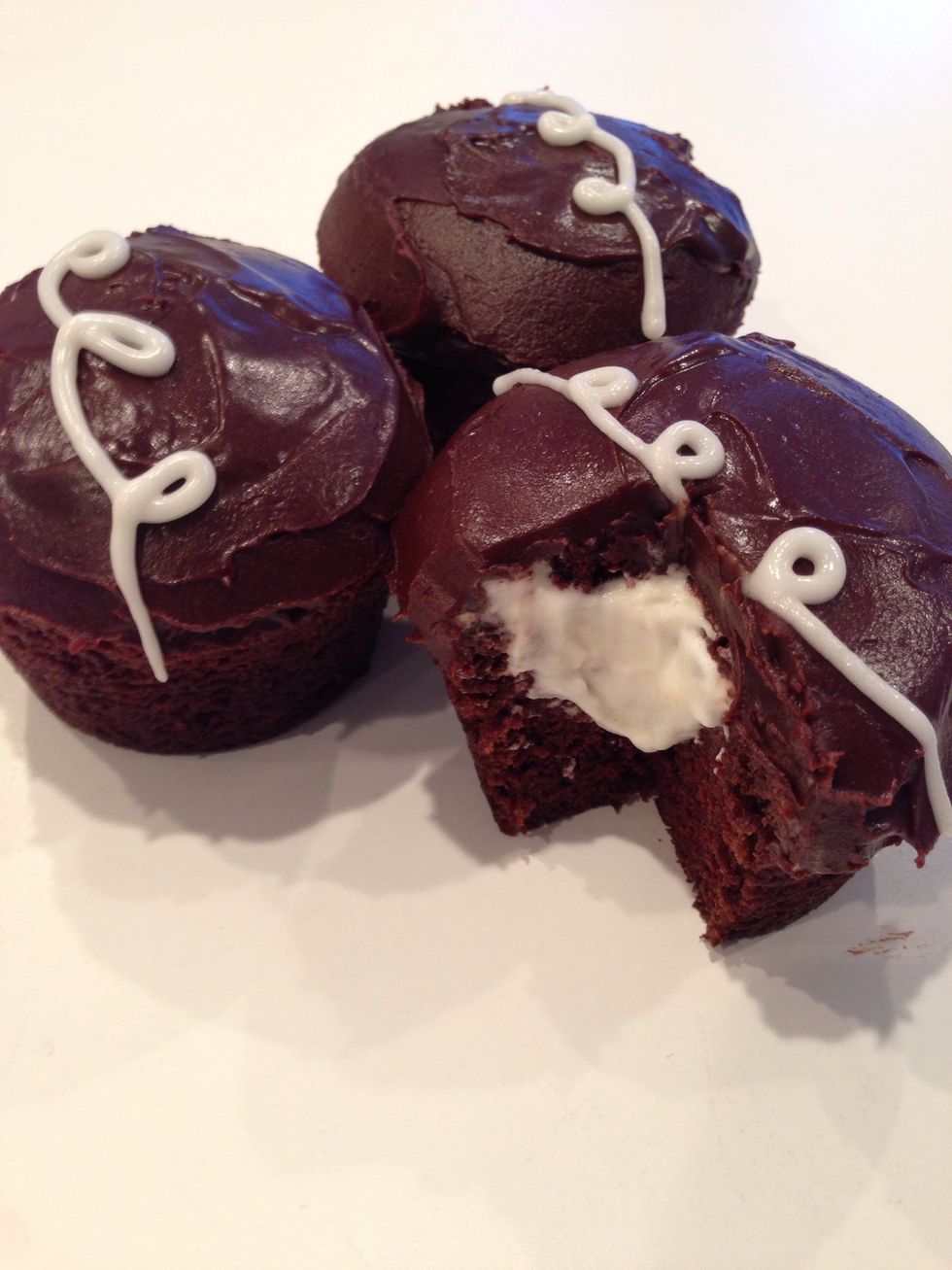 Don Eden cake is the best and easiest chocolate cake there is. This recipe makes 12 cupcakes or 1- 9 in. round pan. Double it for 2 layers. Ditto for the Icing. Thank the Junior League.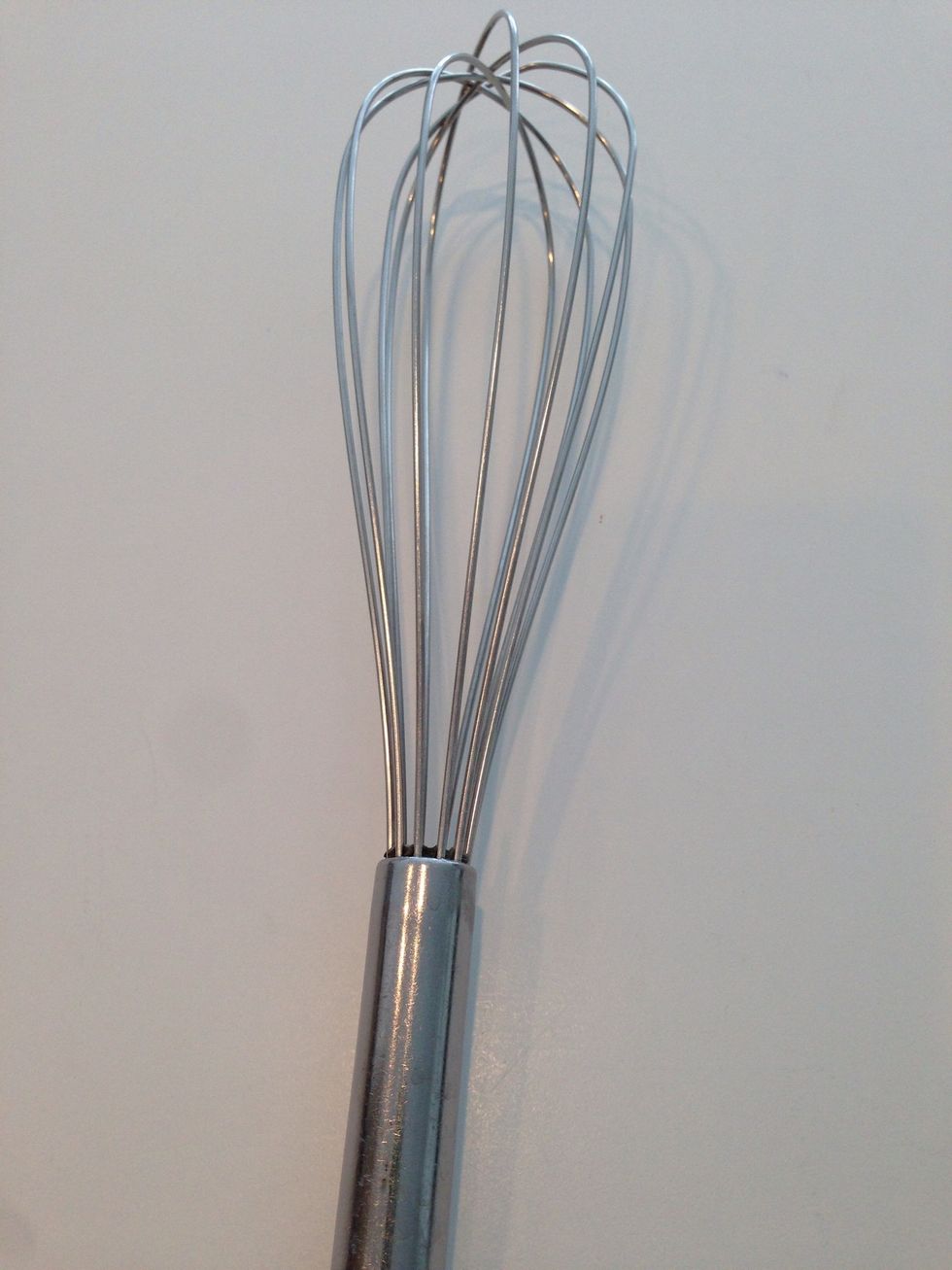 This is all you need for the cake. And a bowl , of course.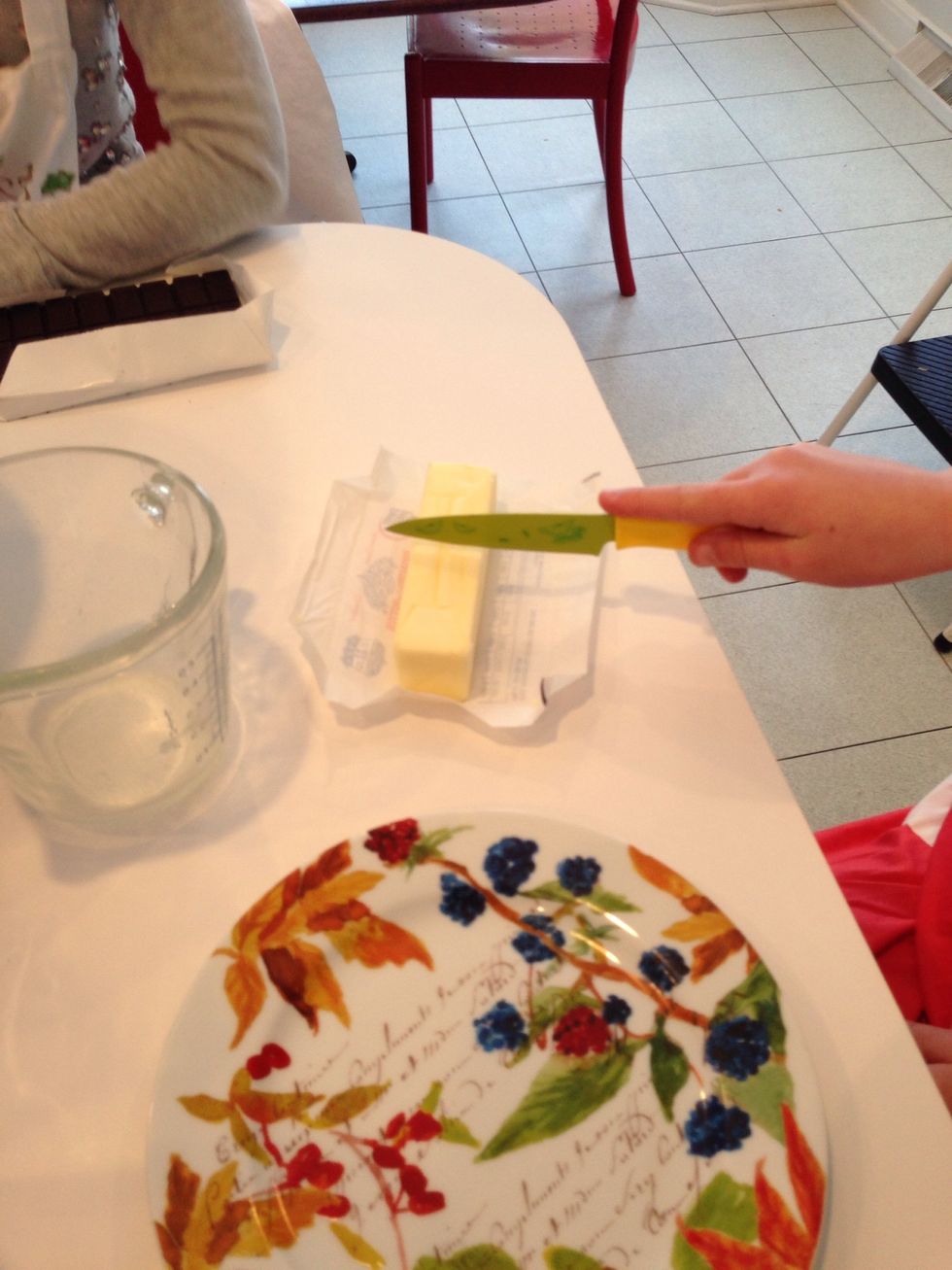 The girls get started. Hadley gets the butter.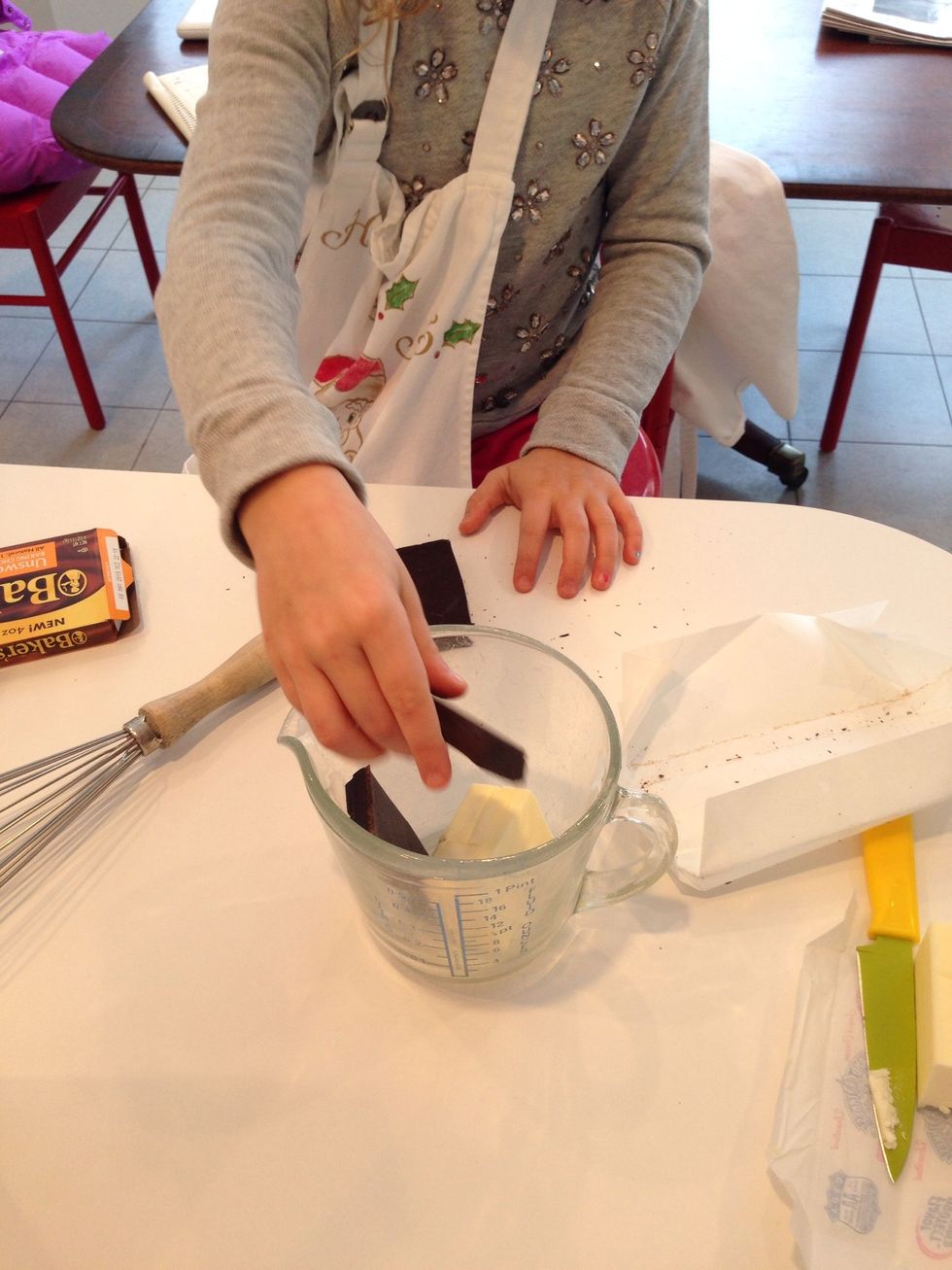 Hildegard puts the chocolate with the butter in a measuring cup. You don't need to, we're not measuring anything . But it came from England and we like the goofy ounces they use.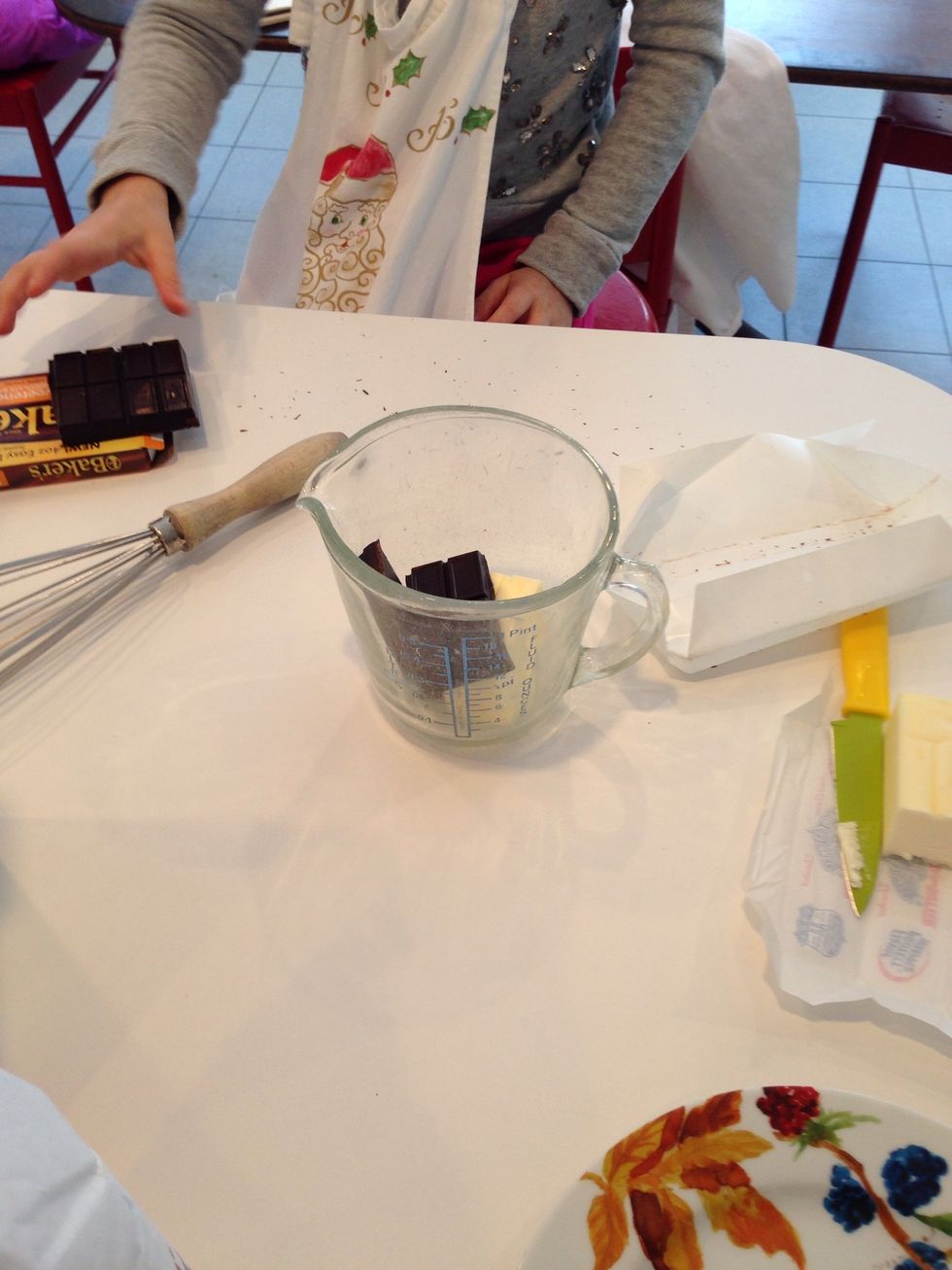 I microwave the butter and chocolate in short bursts so it doesn't burn. Burned chocolate is ruined so don't let it happen to you. You could use a double boiler, but that sounds like work.
The girls do a fine Job of measuring the sugar. Put it in the bowl. Add salt.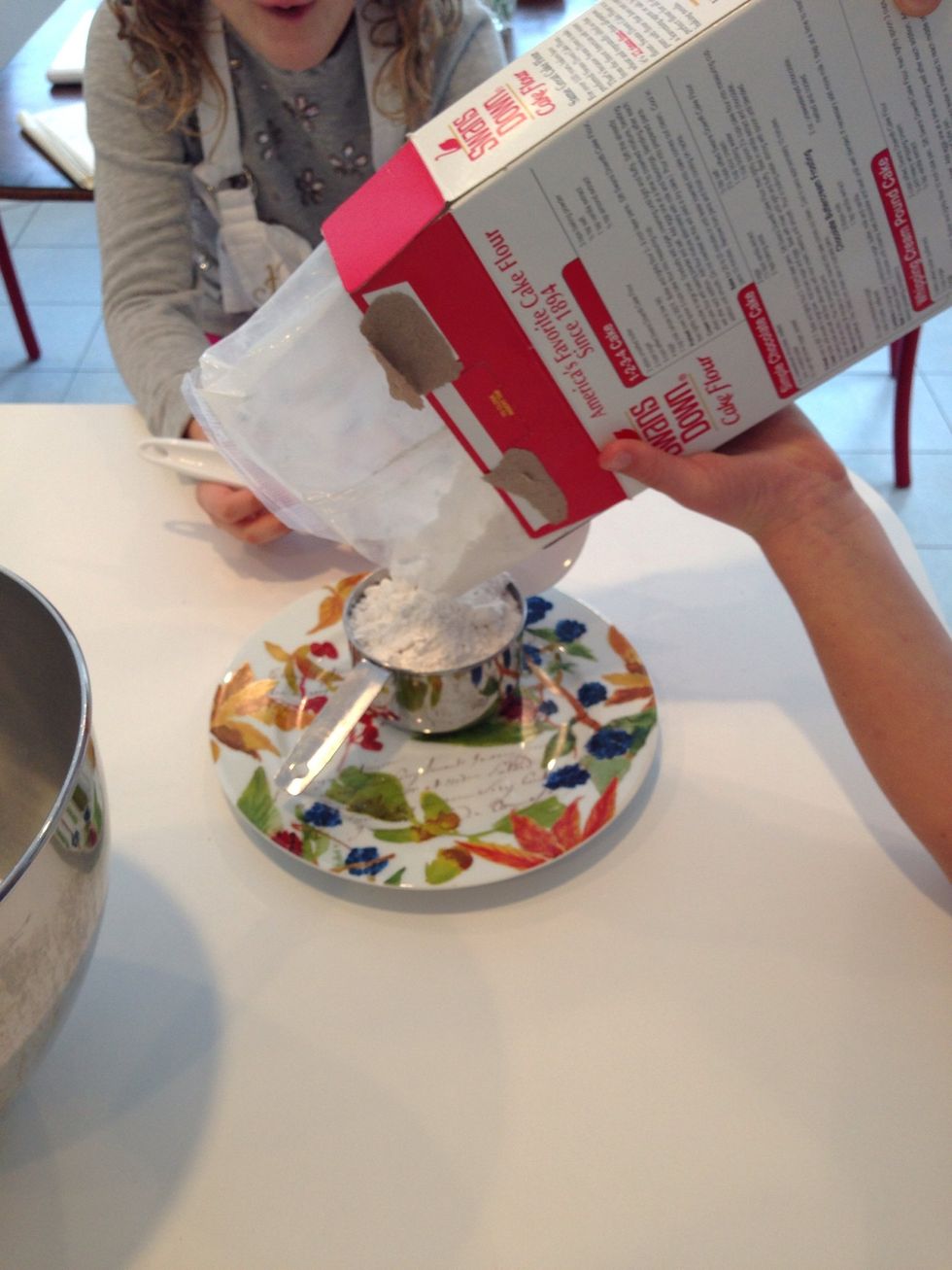 Ditto the cake flour. What a mess. Set it aside.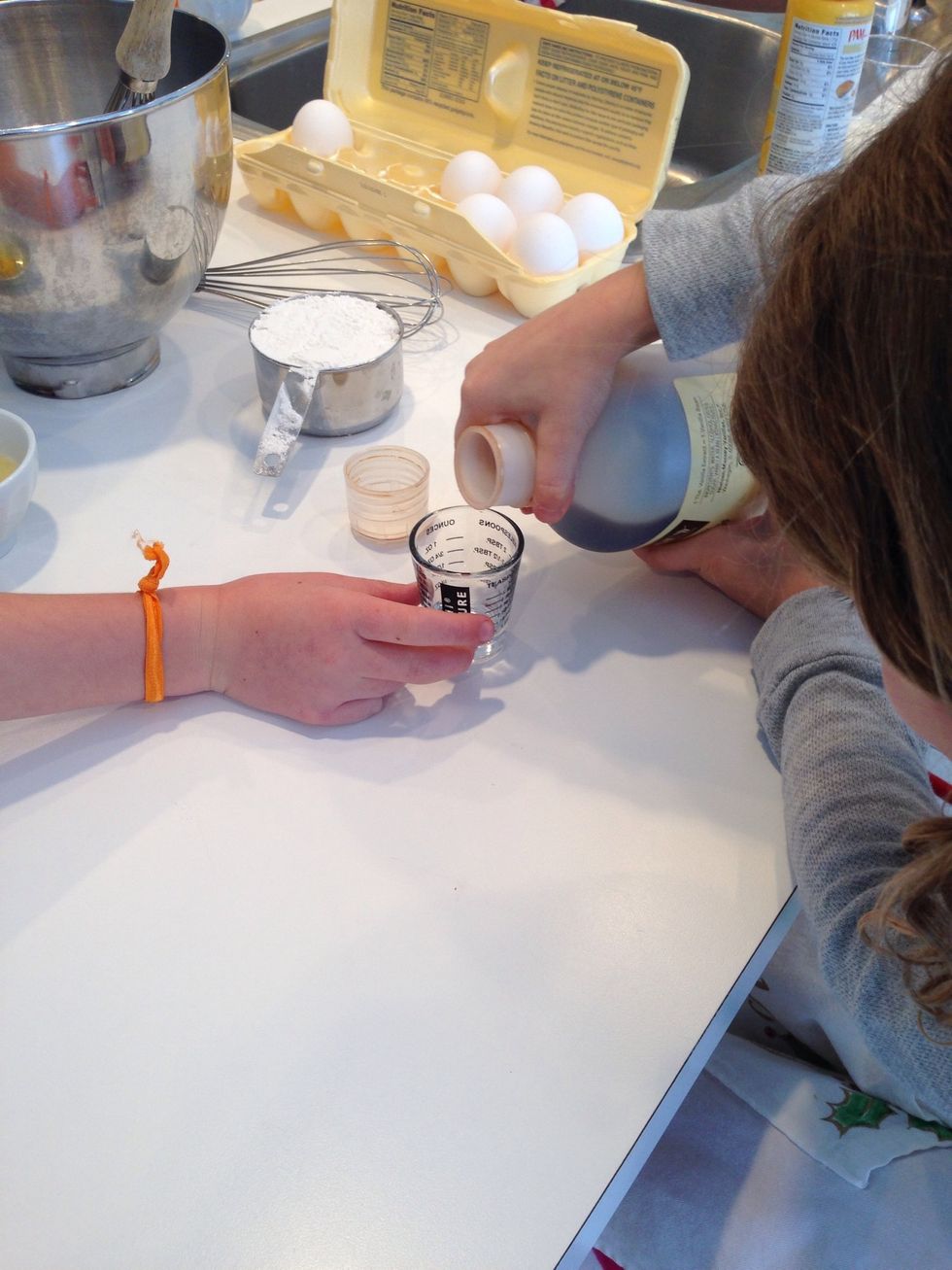 Measure a tsp of vanilla. We love the little shot glass measuring device. Use expensive vanilla. Life is short.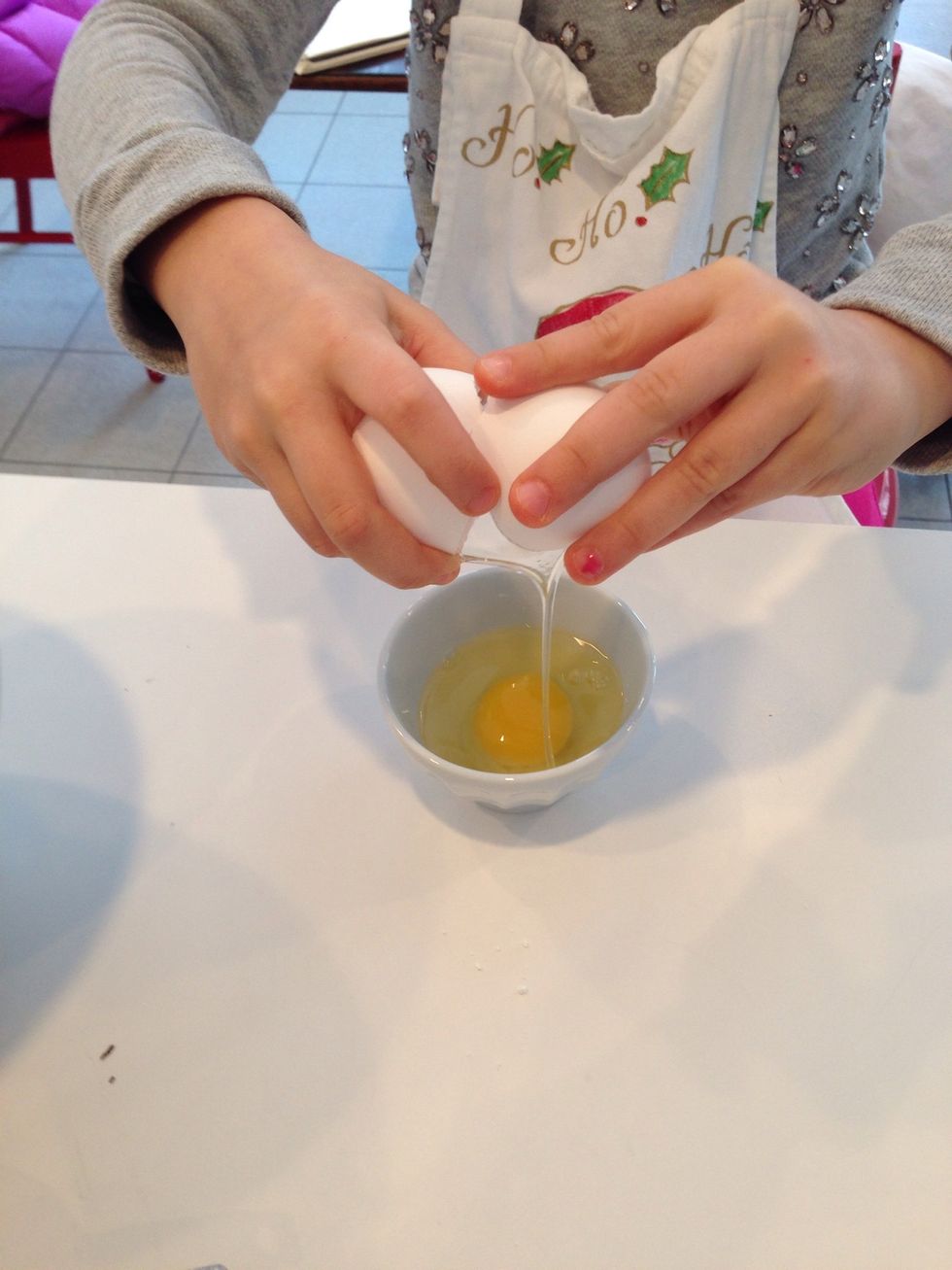 Hildegard cracks an egg. Set it aside. I use jumbo eggs in everything and it always works. Plus, when you make Rose Levy Beranbaum's cakes, she makes you measure the yolks. You'll thank me.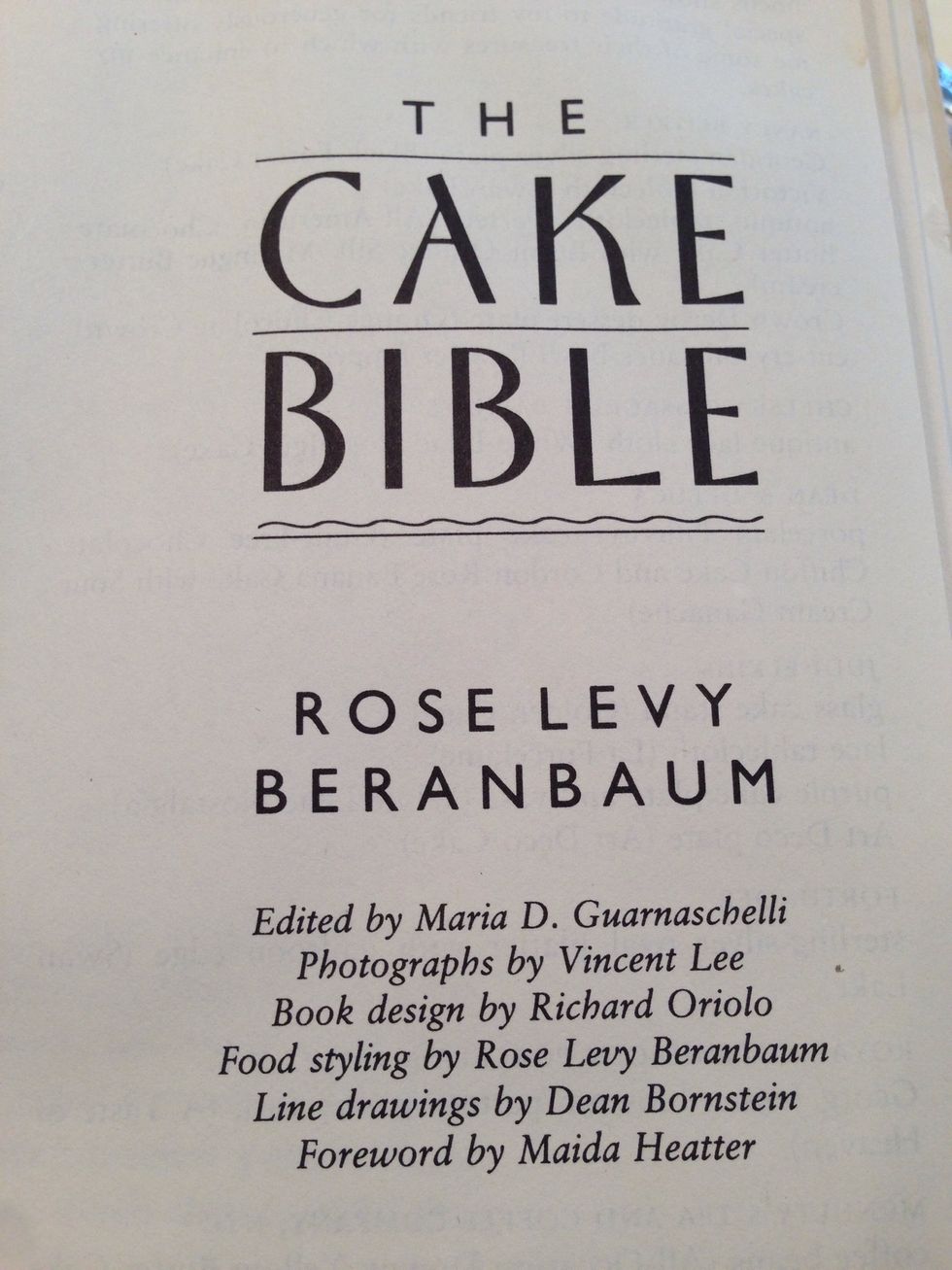 Rose is a great baker/scientist. This book is full of perfect cakes and how tos. Can't show you the cover because it fell off/ caught fire. Things happen.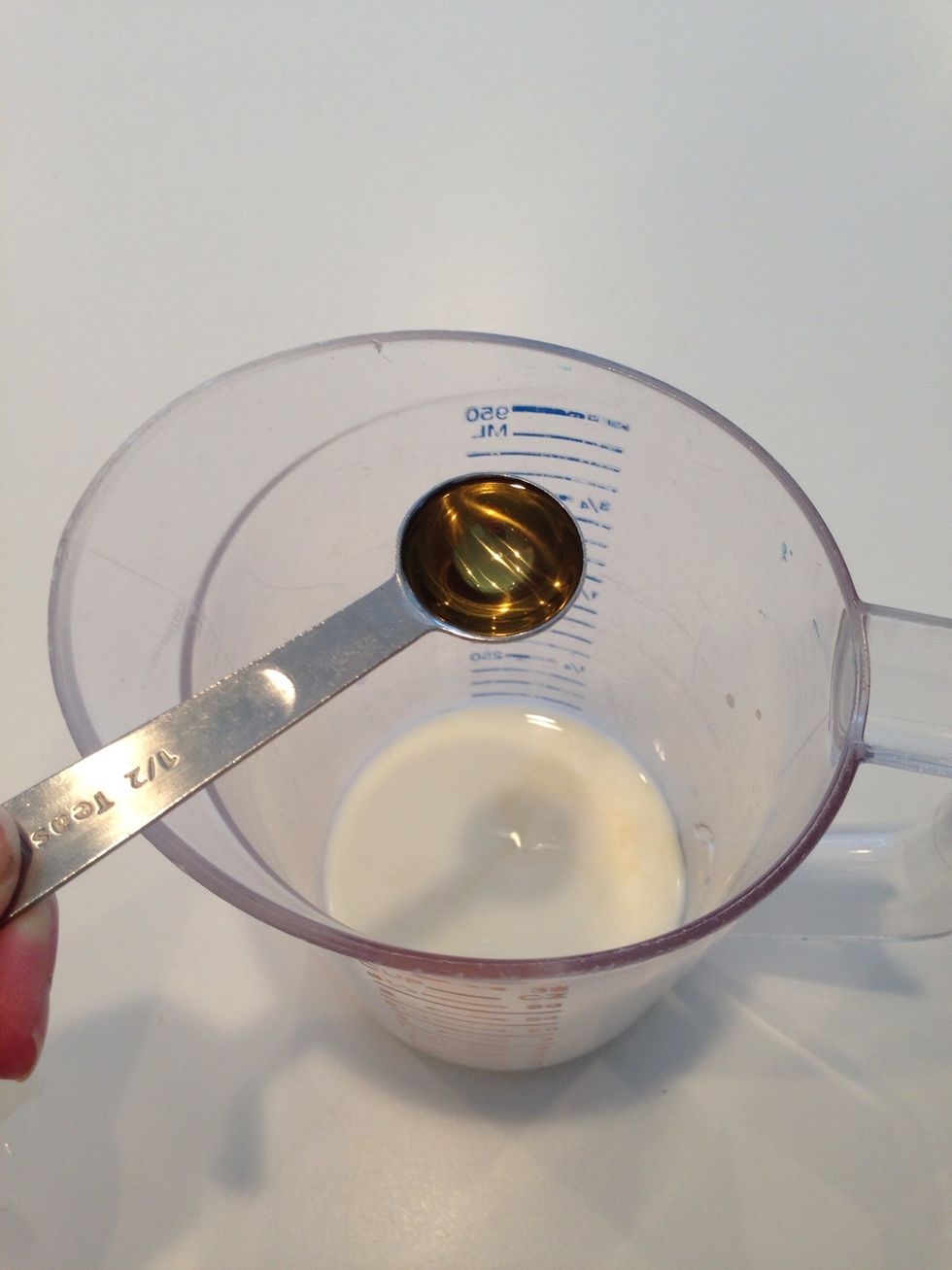 Measure 1/4 c milk and add 1/2 tsp vinegar. That will "sour" it. I have made this with genuinely sour (old) milk, but don't try it. I don't want to get a call from your mother.
After a few minutes, add the soda to the milk. This is the science portion of the guide.
Put the kettle on to boil, and don't get easily called away. If you have an electric kettle, you don't have to worry about it boiling dry. I'm pretty sure.
Pour the chocolate in the bowl. Stir. You knew that.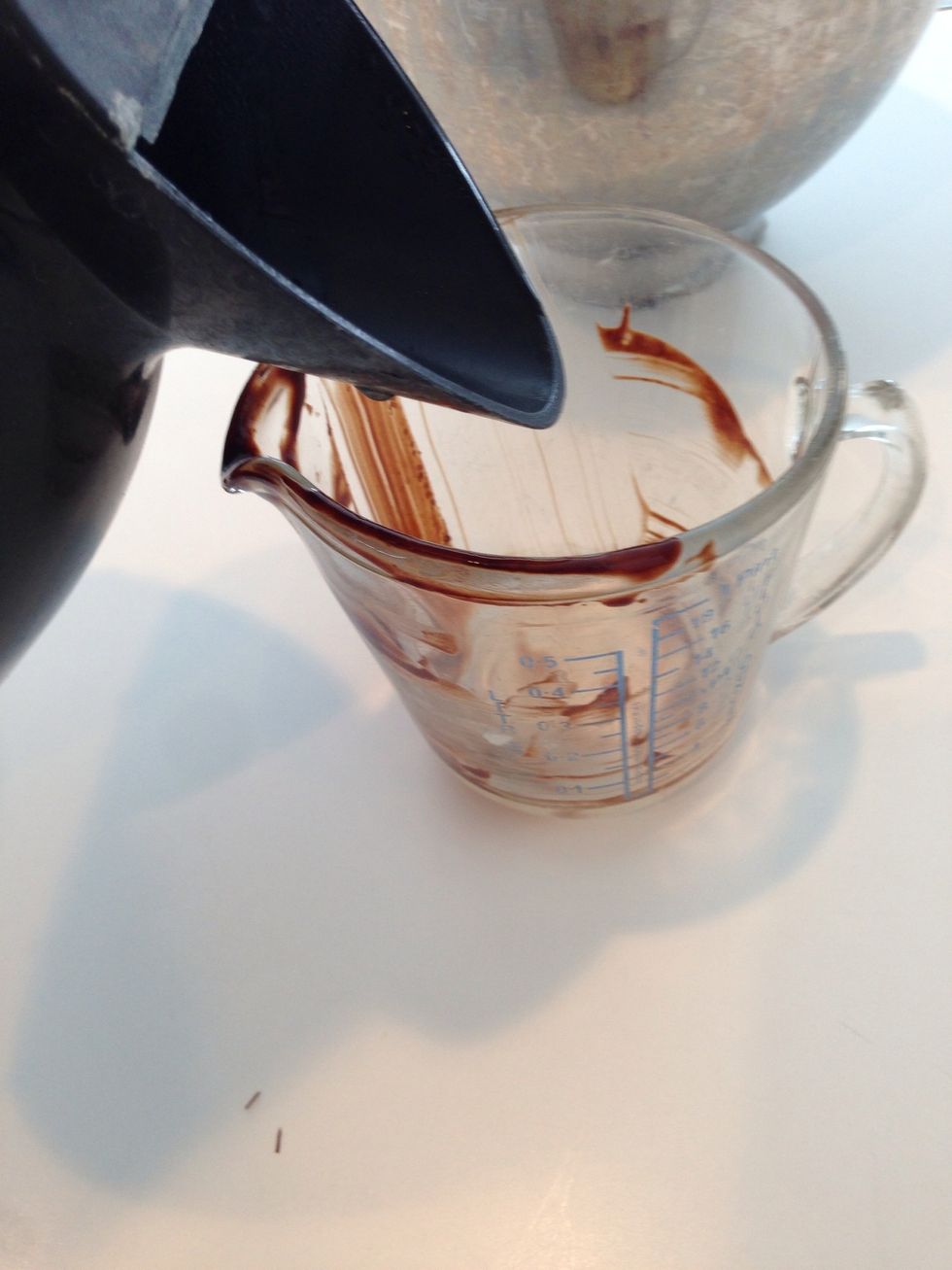 Measure 1/2 cup boiling water and pour it in the bowl. Keep stirring.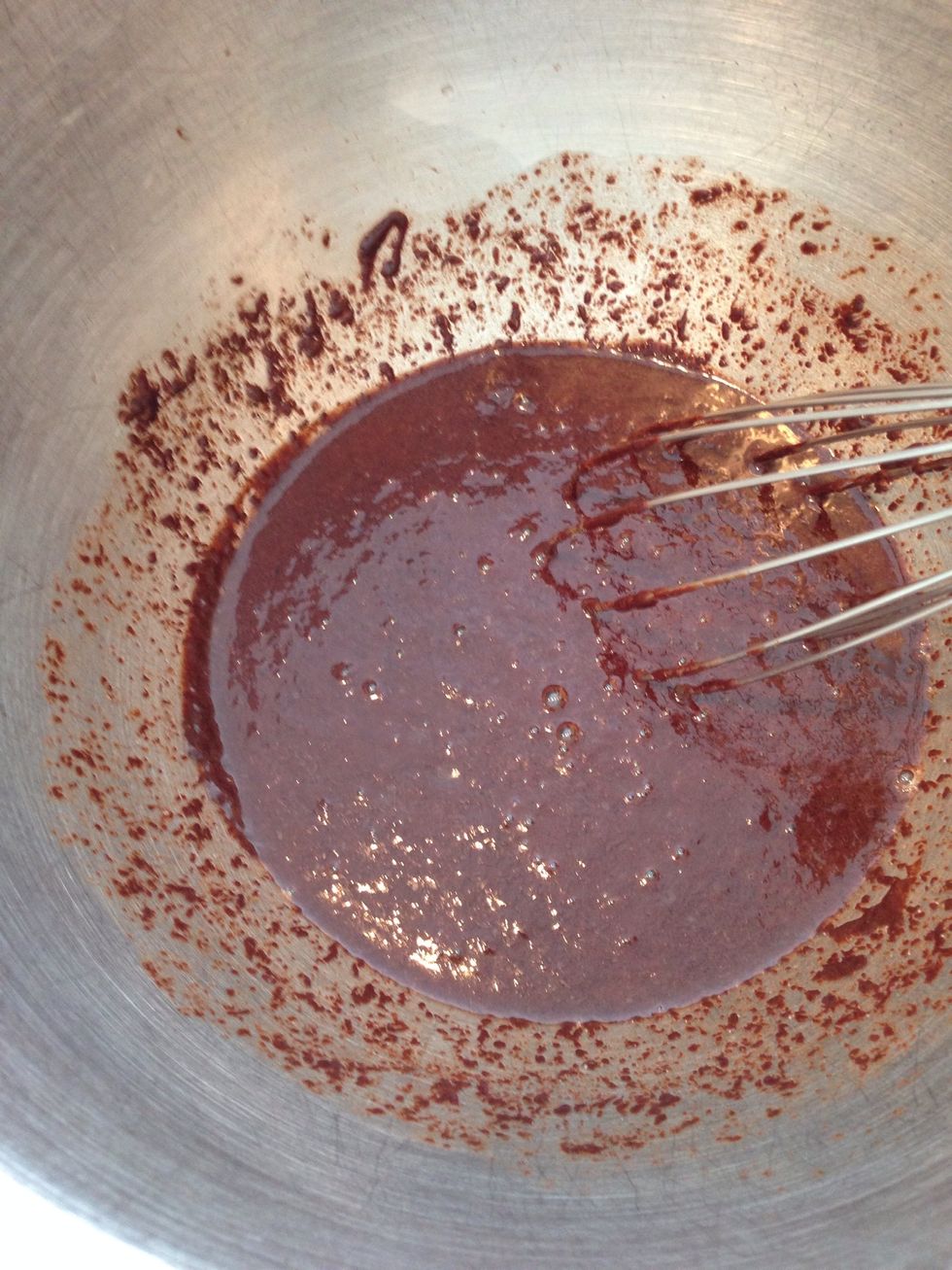 It will look like this. My mother says the best chocolate cakes have boiling water and sour milk. Enough said.
Drop the egg in and stir like crazy. The chocolate mix is hot and you don't want that egg to poach. Stir in the vanilla.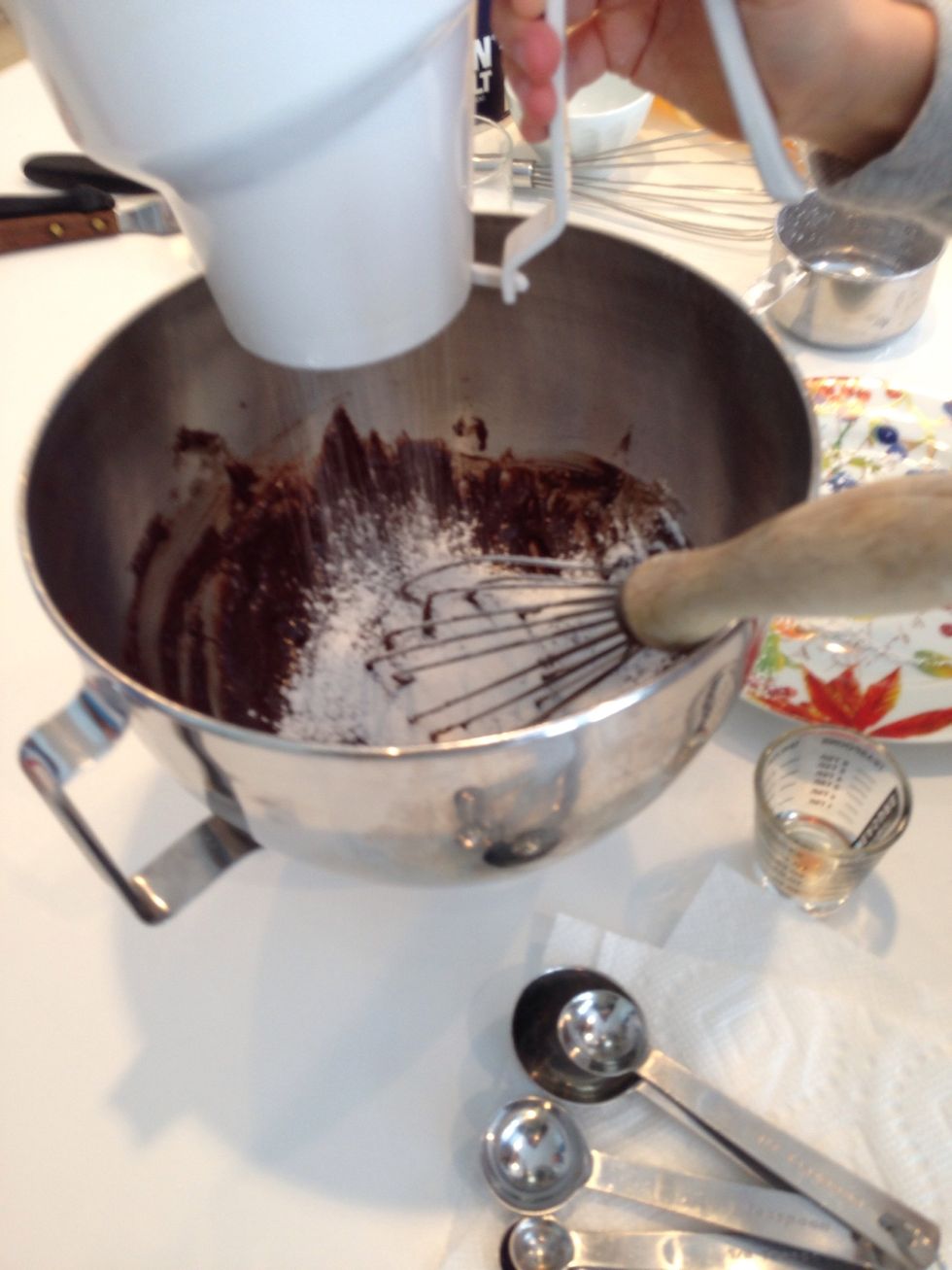 Throw the flour in a sifter and sift a third into the bowl and blend well.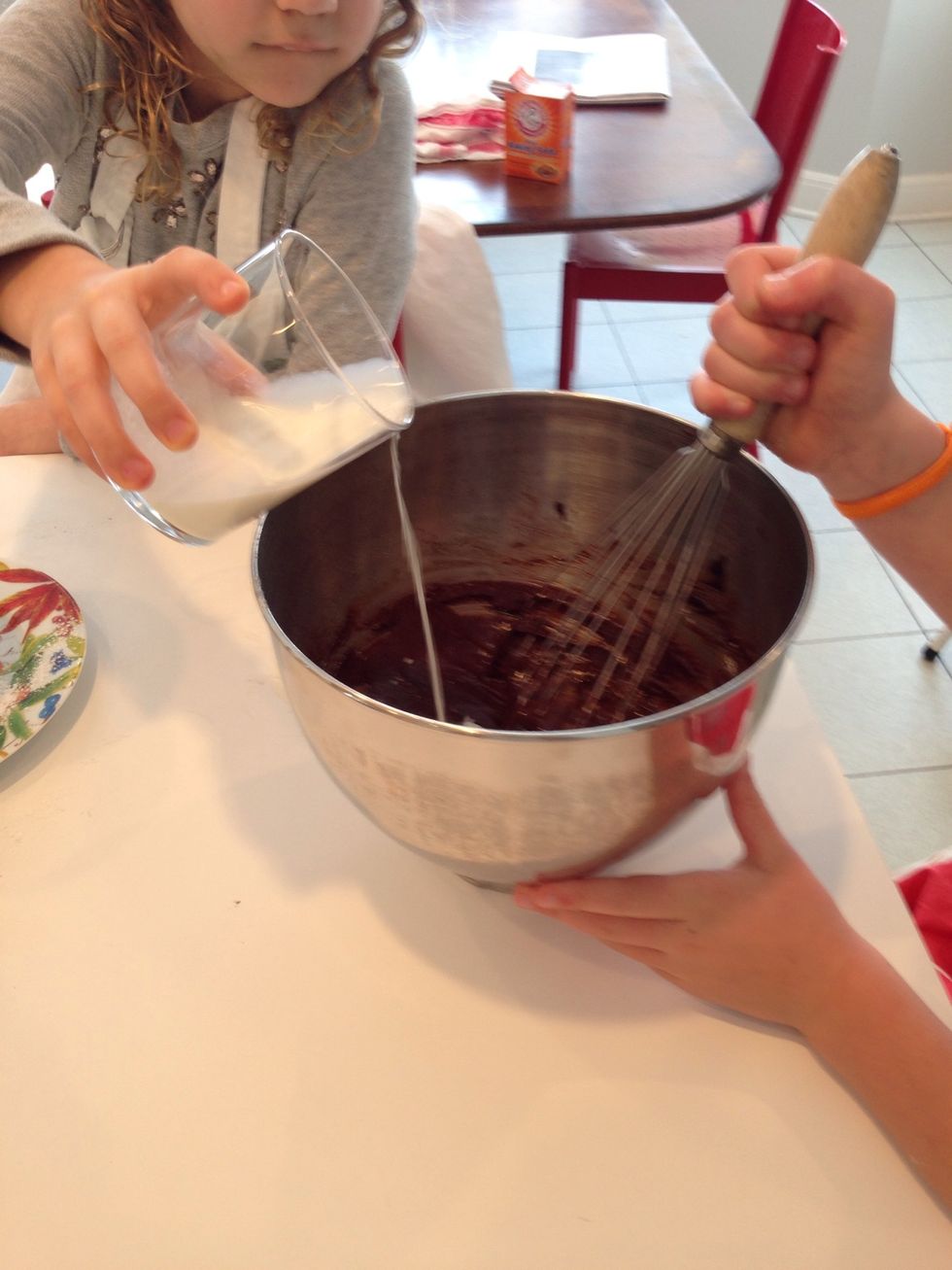 We're going to alternate flour and milk 2 or 3 times, mixing well after each addition. No idea if this process is necessary but all old recipes do it. Think of it as an homage to the inventor of cake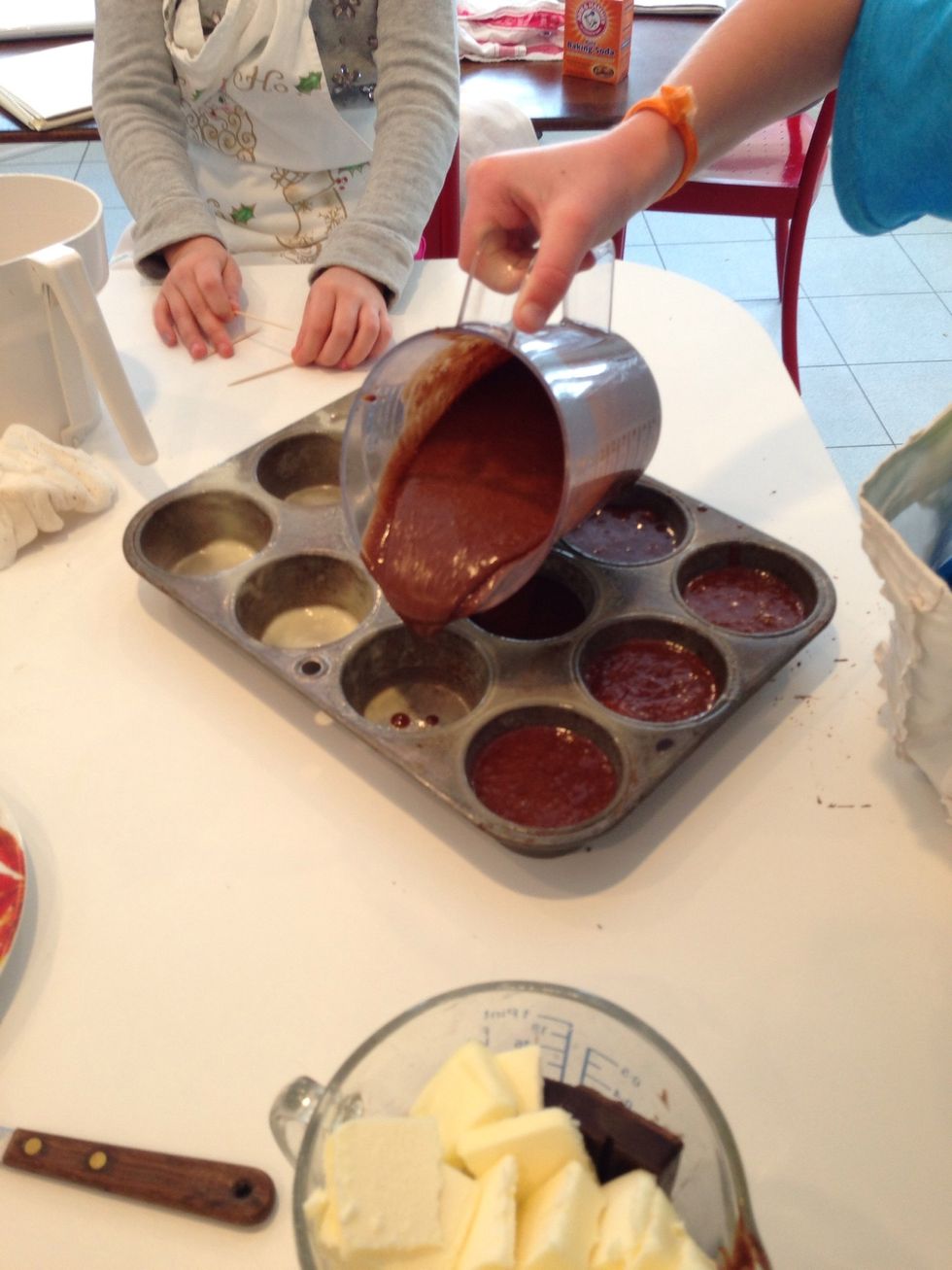 It's easier to pour batter into cupcake pans with a pitcher. Spray the pan w/ Pam for Baking. I don't use paper cups because they suck the moisture out of the cake, and that's just wrong.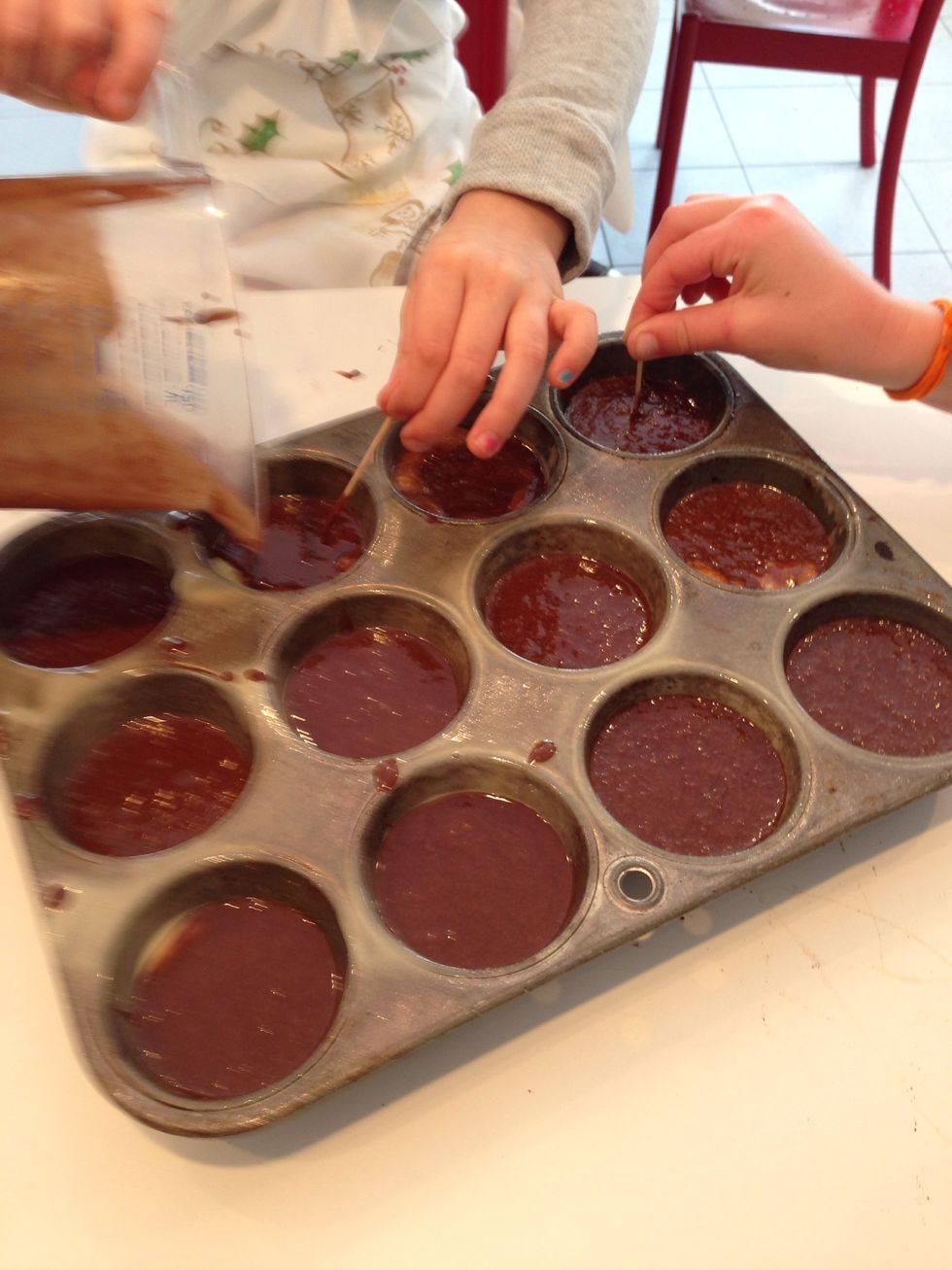 Hildegard and Hadley use toothpicks to measure the depth of the cakes to make them even. Brilliant and worth every penny I put in their 401ks. Use it all. Bake 375 12- 15 min.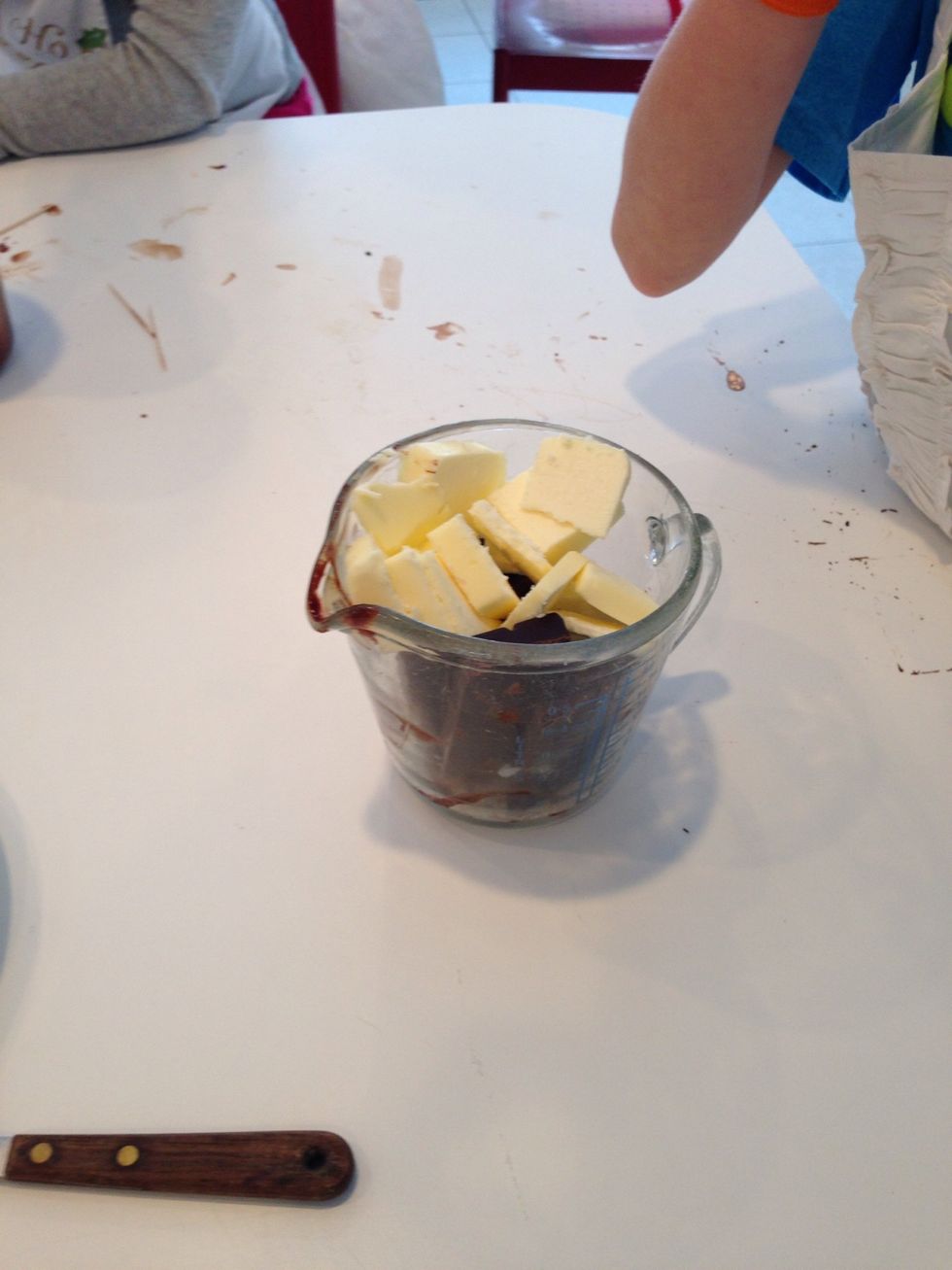 Start the icing, or frosting, if you prefer. Doesn't matter because after you taste it, you'll be calling it heaven. Better than ganache or buttercream. You'll see. Microwave butter and chocolate.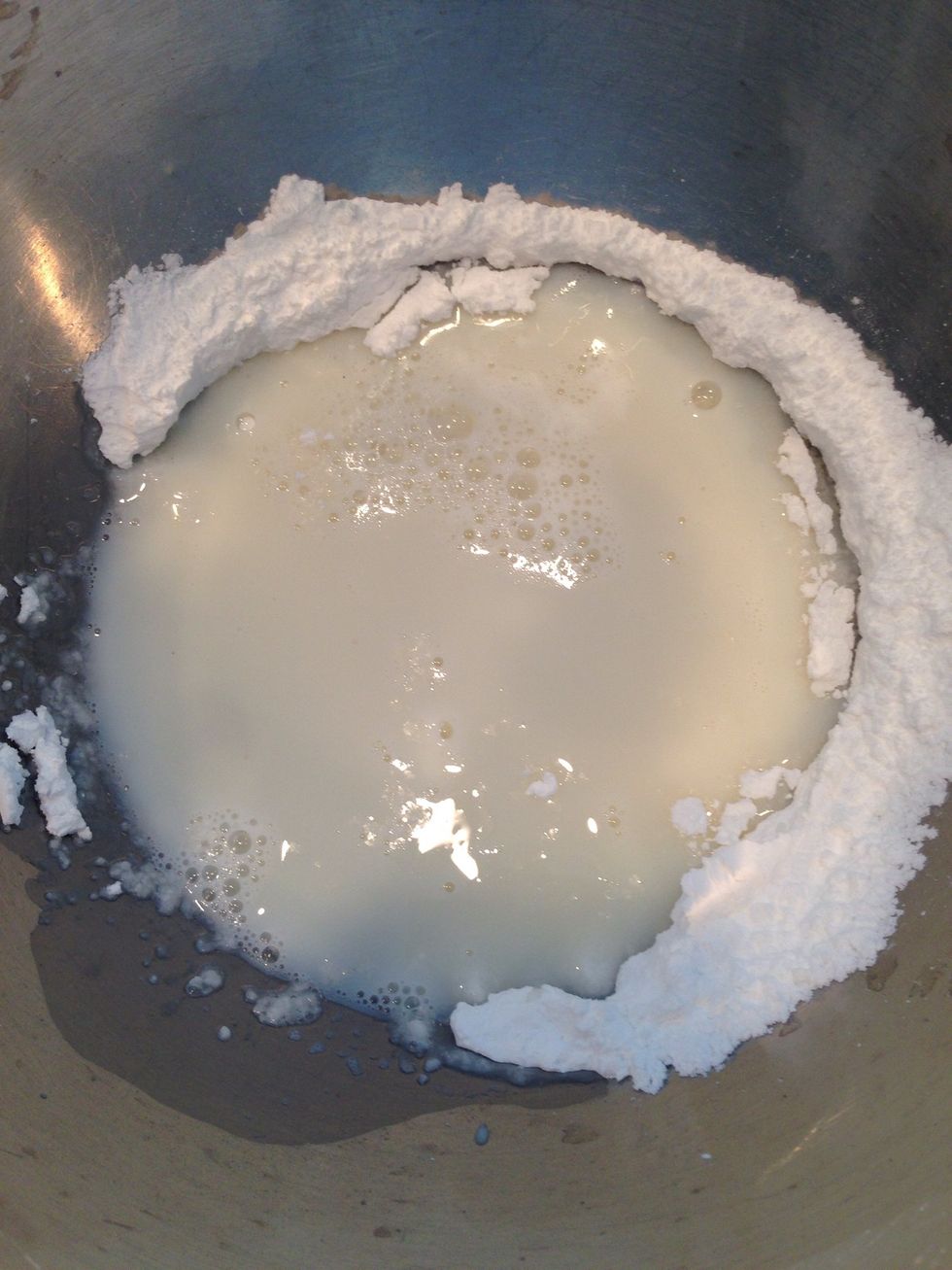 Put the powdered sugar and salt in a bowl. Heat the milk but don't boil. Stir into the sugar.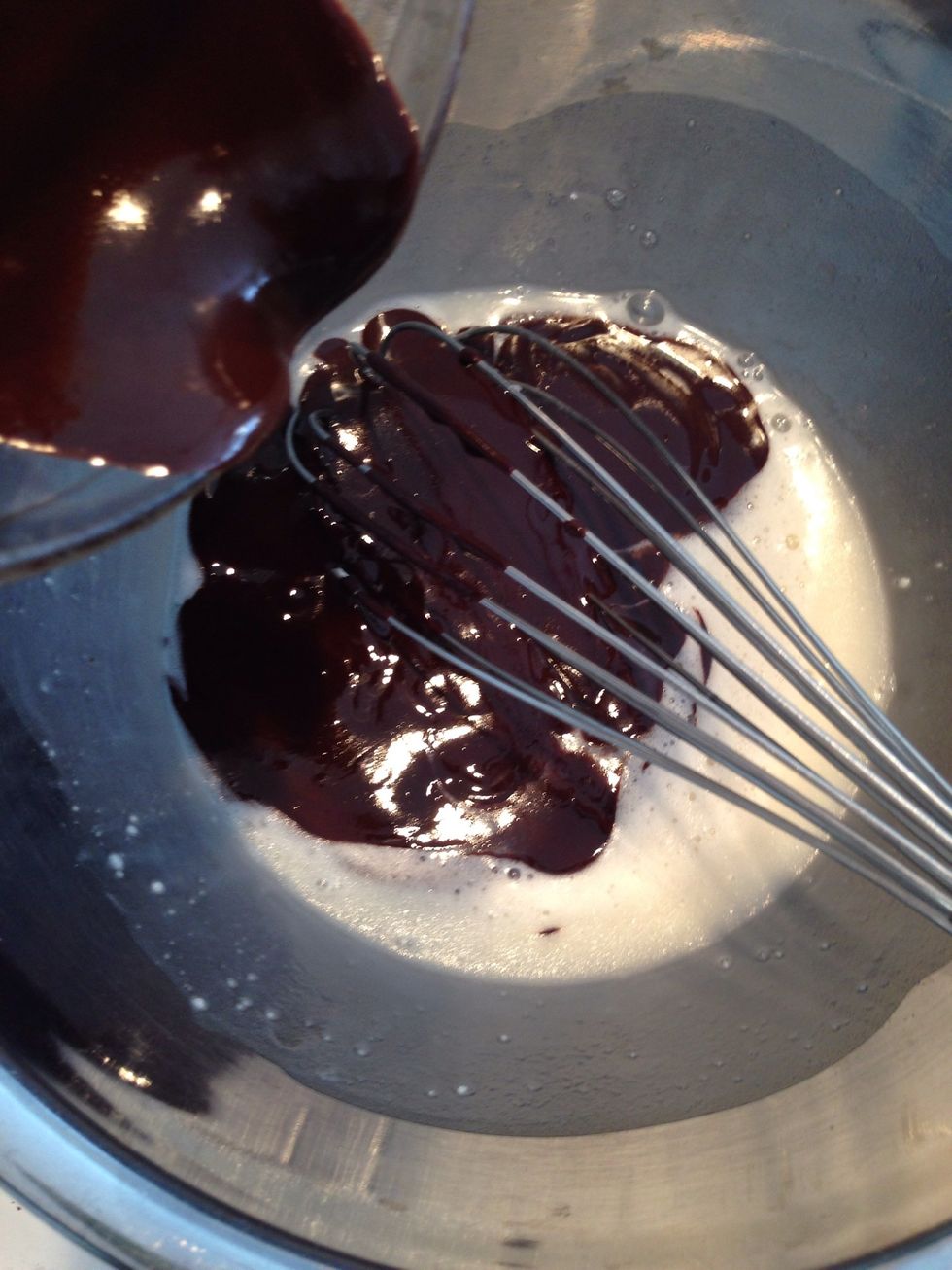 When the chocolate and butter are melted, stir and then pour into bowl. Stir until blended, add vanilla.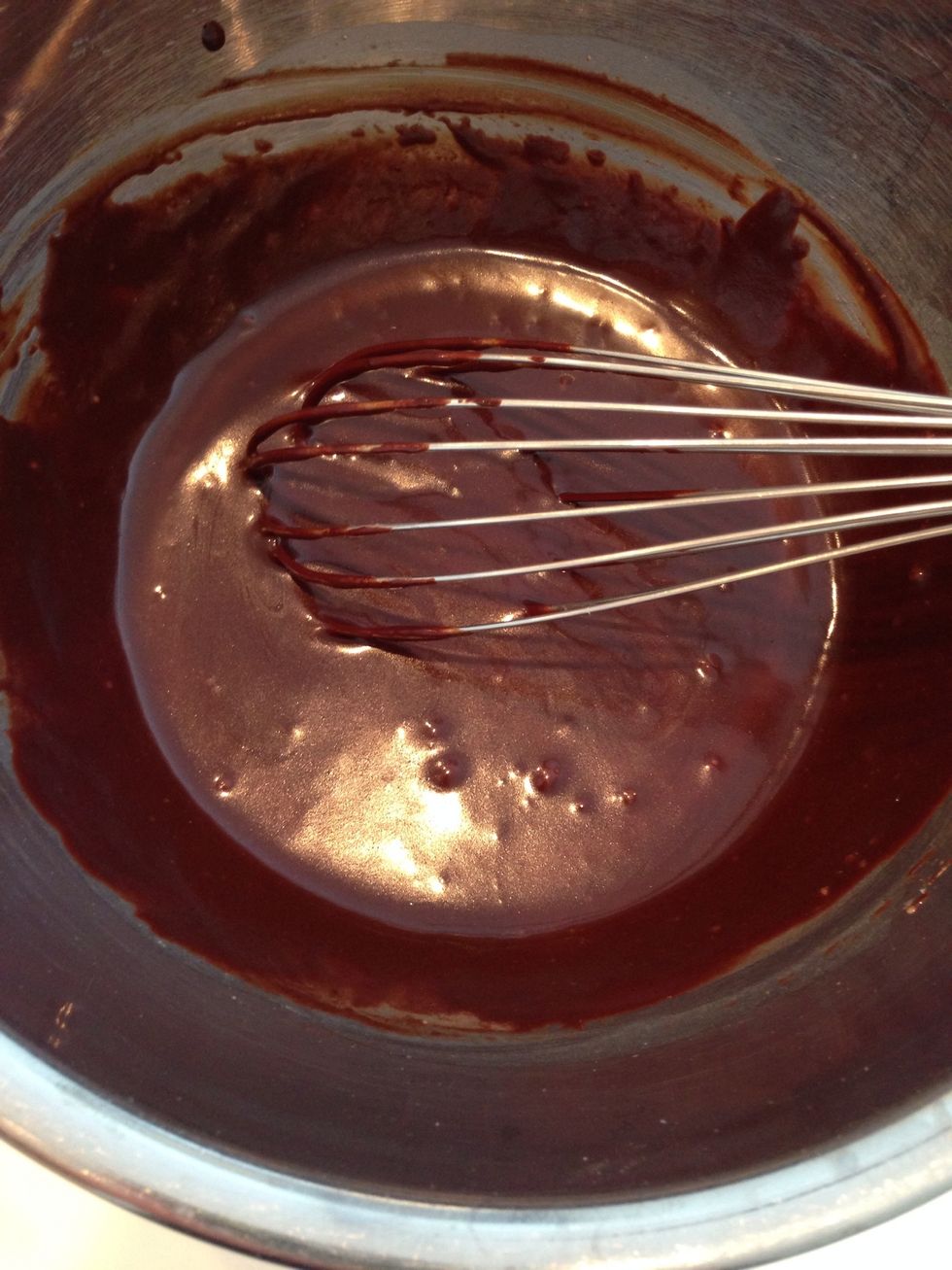 You can leave this on the counter, giving it an occasional stir, and it will set up in an hour or so. Or you can get an angel food cake and pour it on now. Call it a glaze. It's very versatile.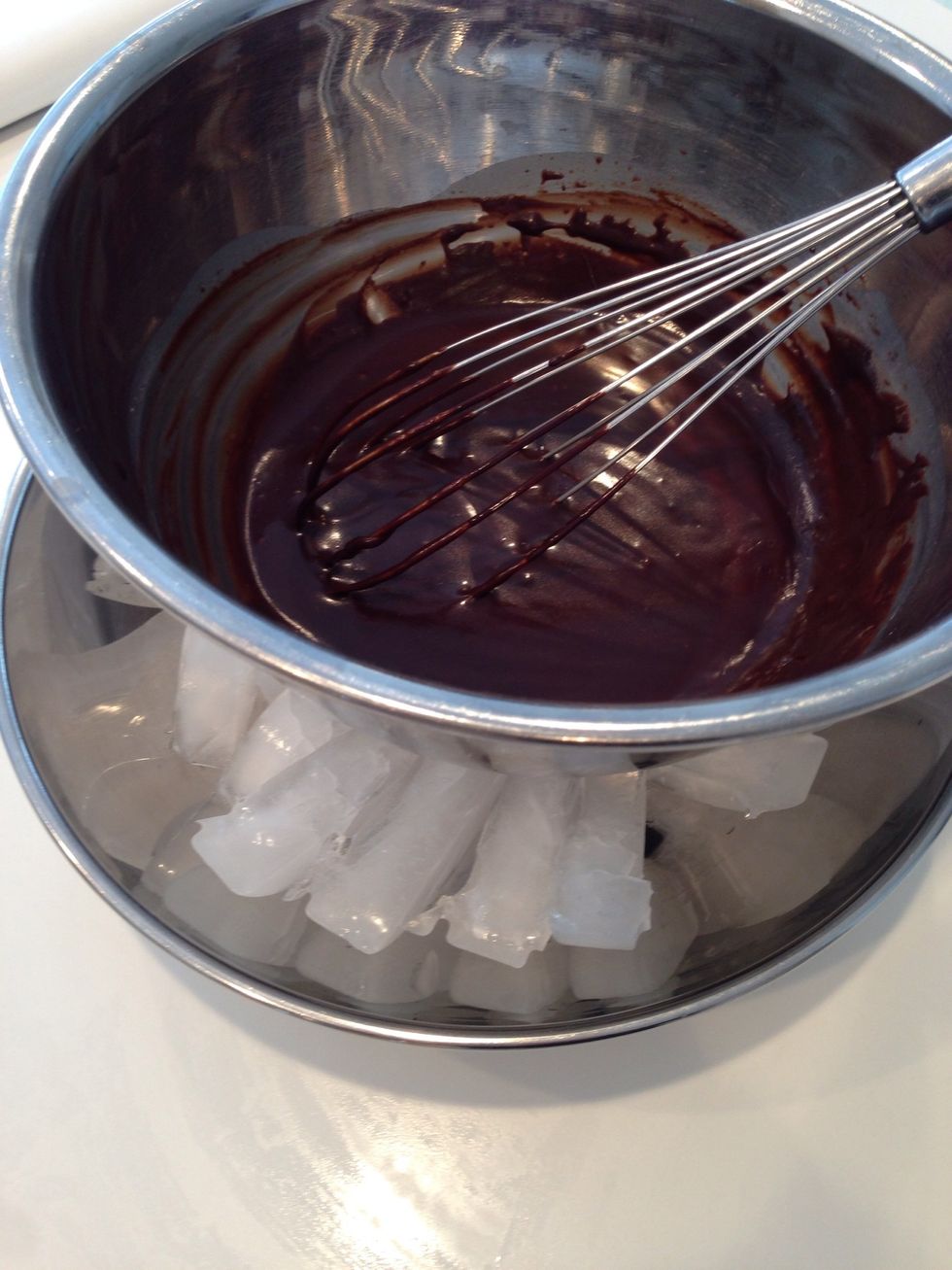 Or, if you're in a hurry, you can do this. Just keep stirring and if it gets hard , you've gone too far. Warm it up and don't blow it this time. When it is perfect, it will stay soft, shiny, gorgeous.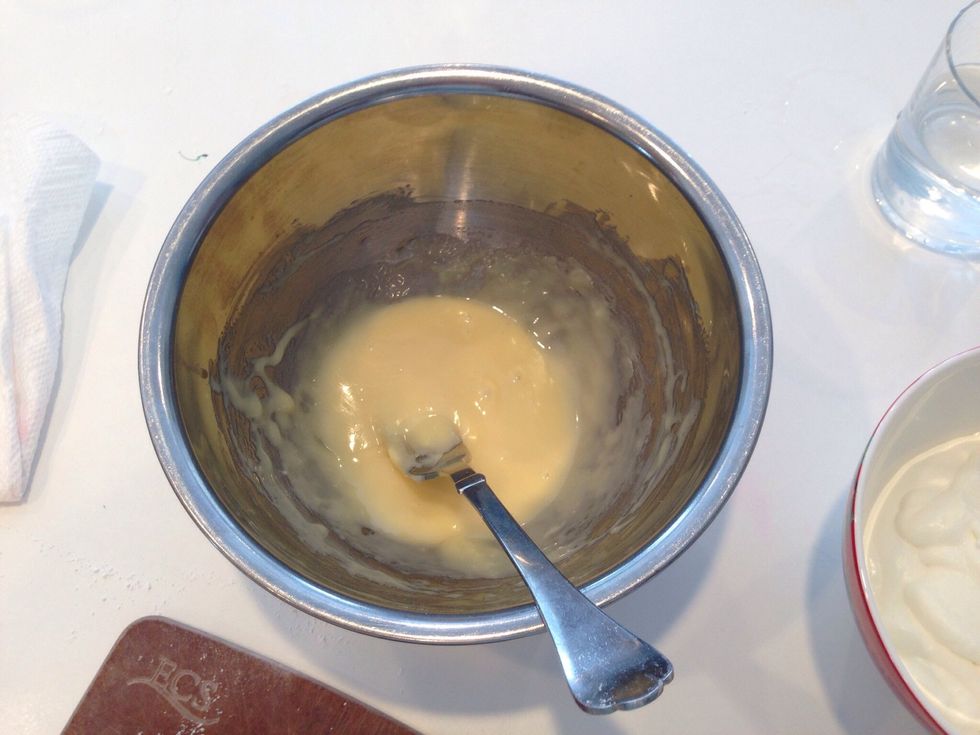 Here, we part ways with Hostess. We are going to stuff our cupcakes with white chocolate mousse. Hostess would probably do it too but then the gas station shelf life would be pretty short.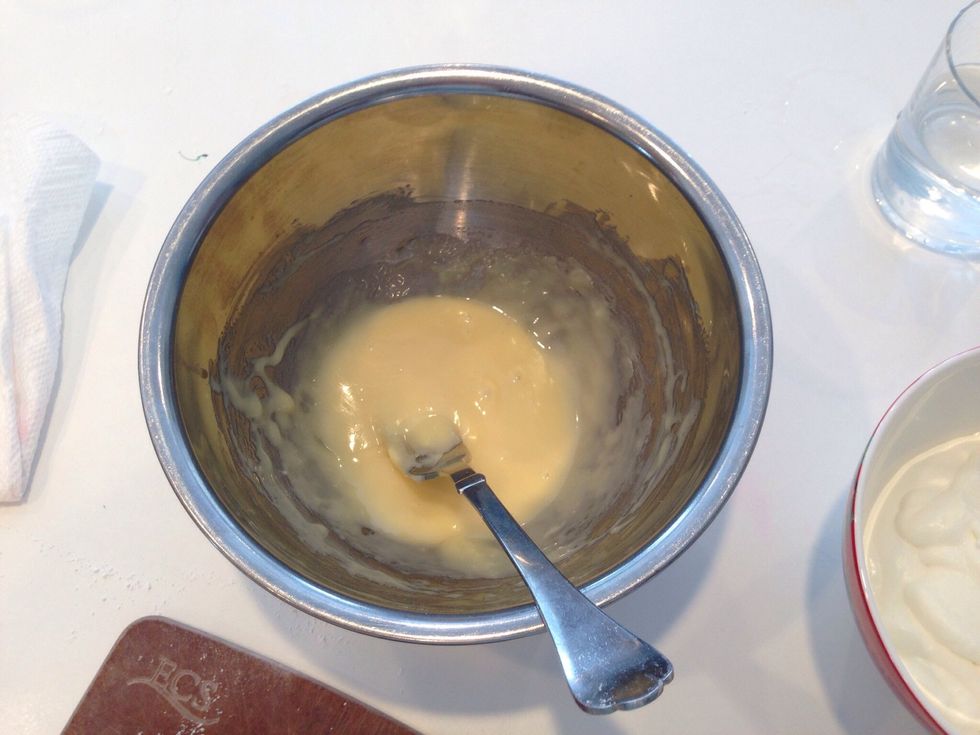 Put the chocolate in a metal bowl with 2tbs and 1 tsp water. Melt this over hot water on the stove, because white chocolate wants to burn in the microwave. Stir to blend.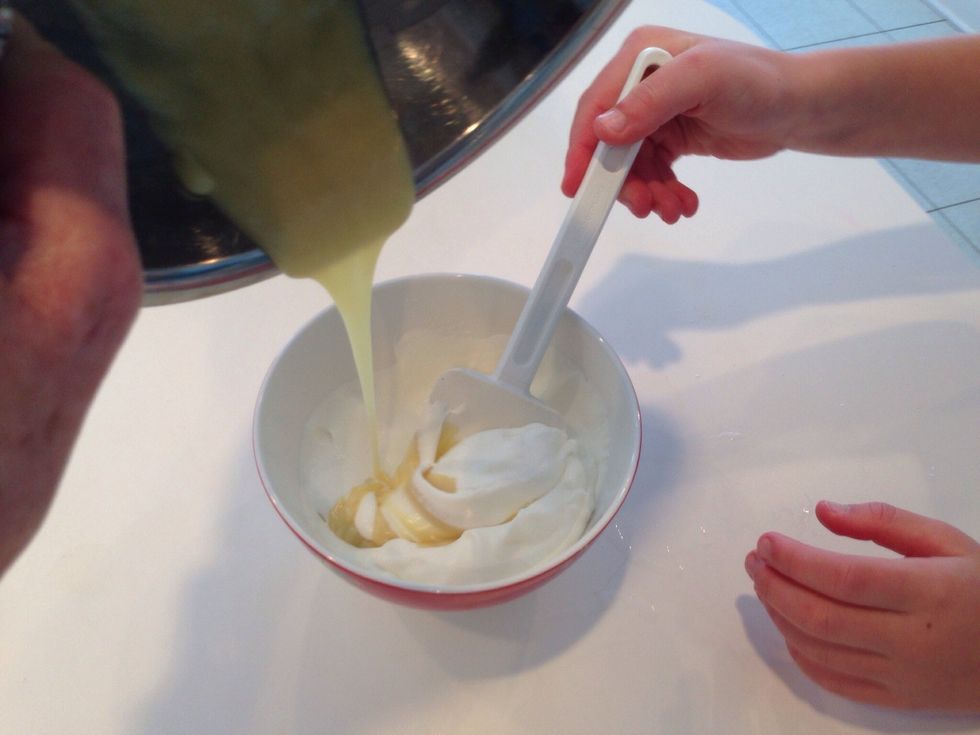 Whip the cream until soft peaks. When the chocolate has cooled a bit, fold it into the cream. The girls demonstrate how to tell when it's the right temp: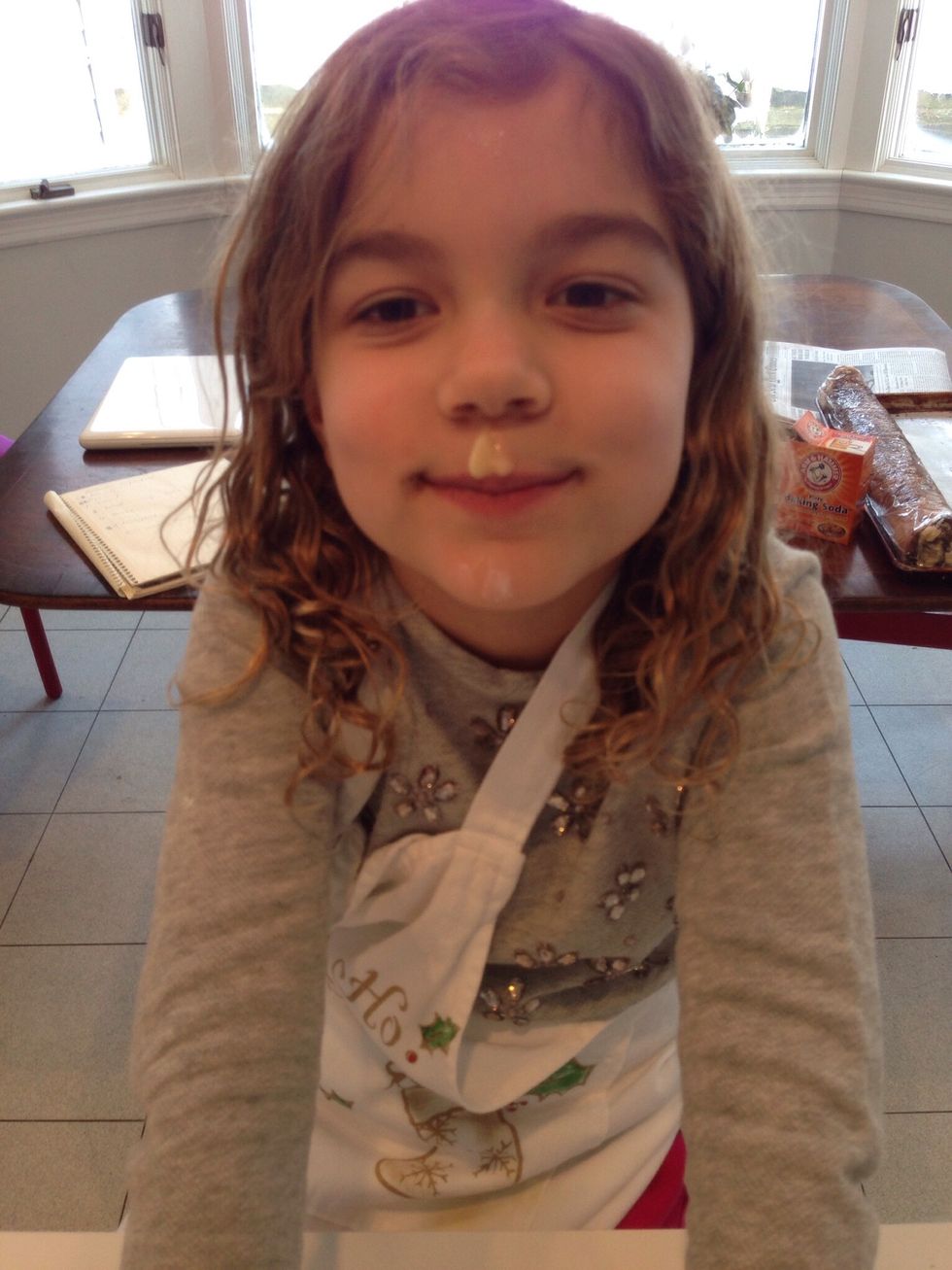 You put a dab on your upper lip. If it feels just warm, you're good to go. Remember to lick it off. I learned this from a baker who wore his all day and he looked pretty silly.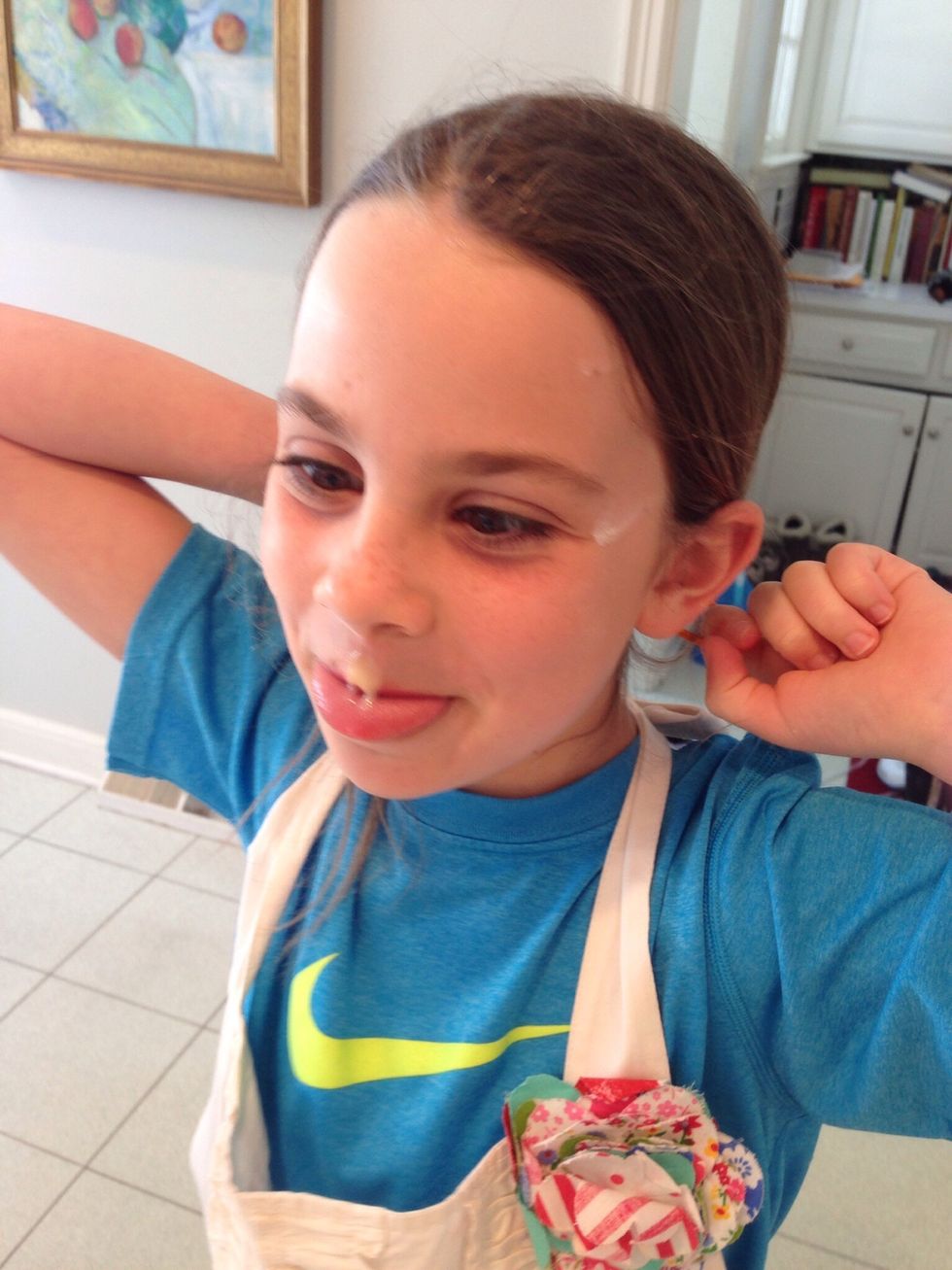 Don't cross your eyes, though. They could get stuck.
Get out the sharp knives and pass them around. You probably took the cakes out of the oven and, after a few minutes, turned them out on a rack. Well done. They're cool now.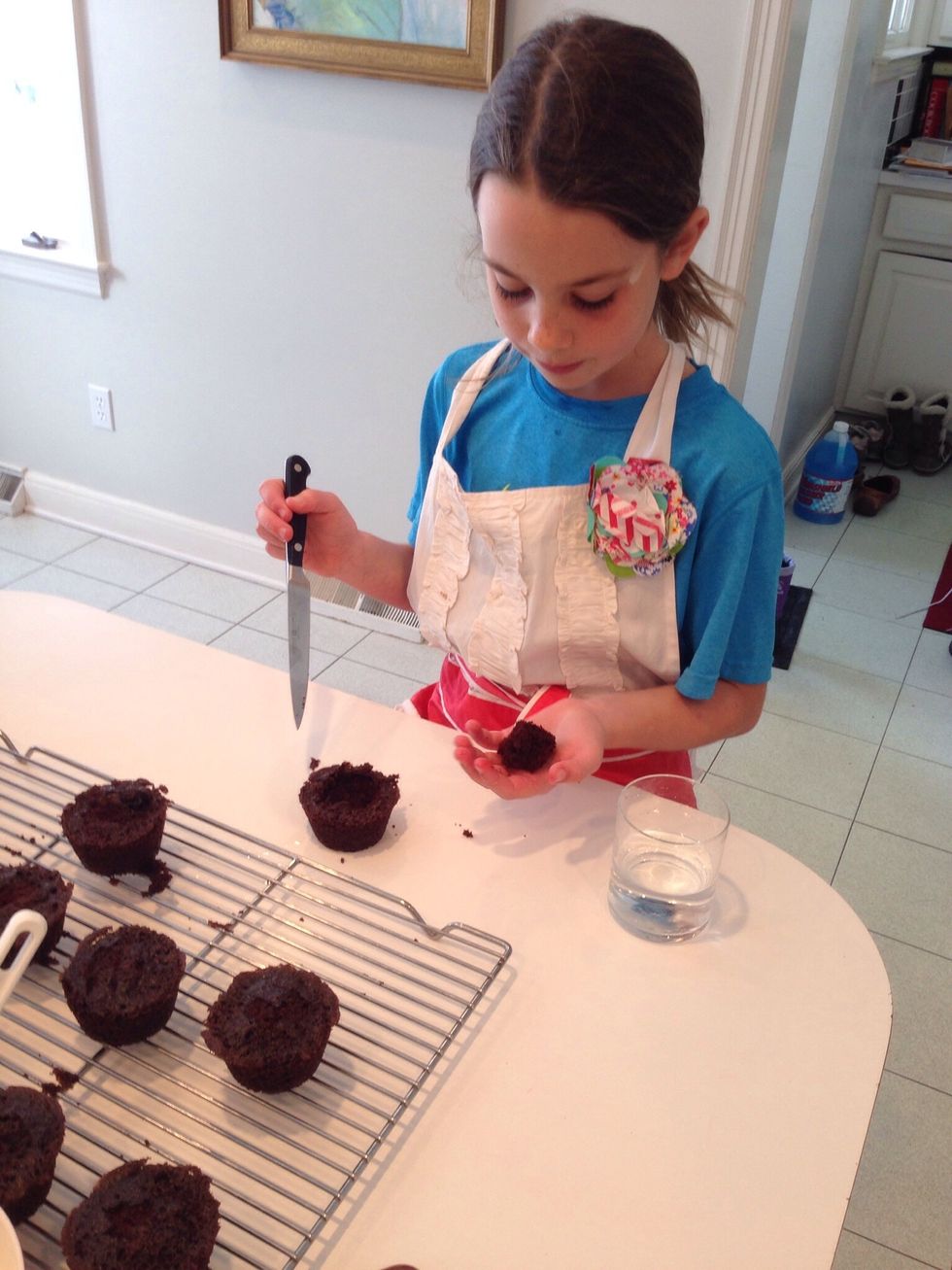 Take a cone shaped piece out of every cupcake. You can take the point off the cone, freeing up space for mousse, or not.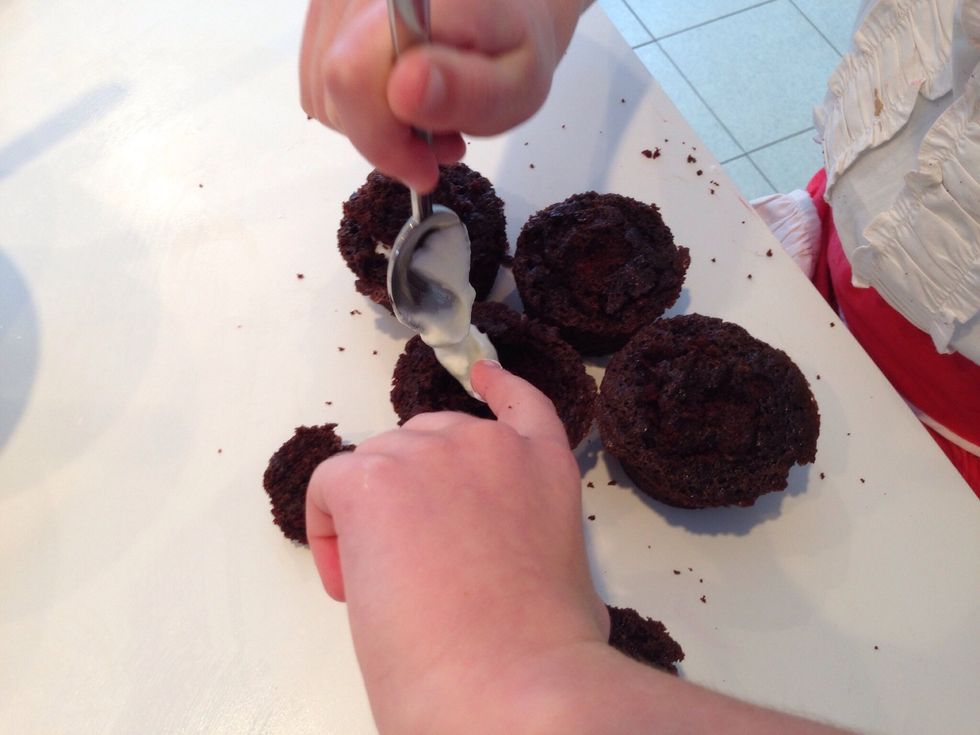 Get as much mousse in there as you can. You'll be glad you did.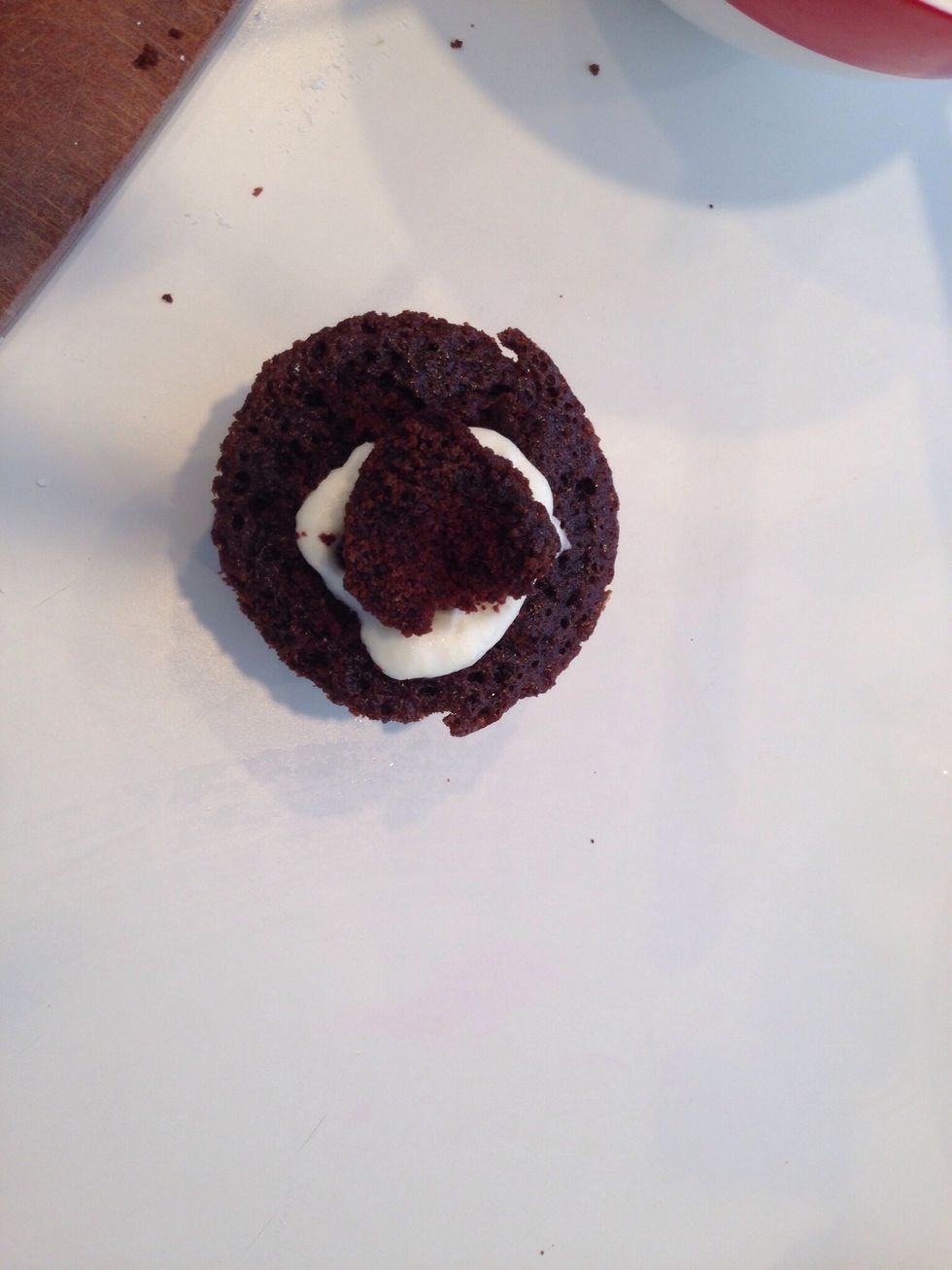 They'll look like this.
Or this. Don't worry if they are messy - our icing will fix it.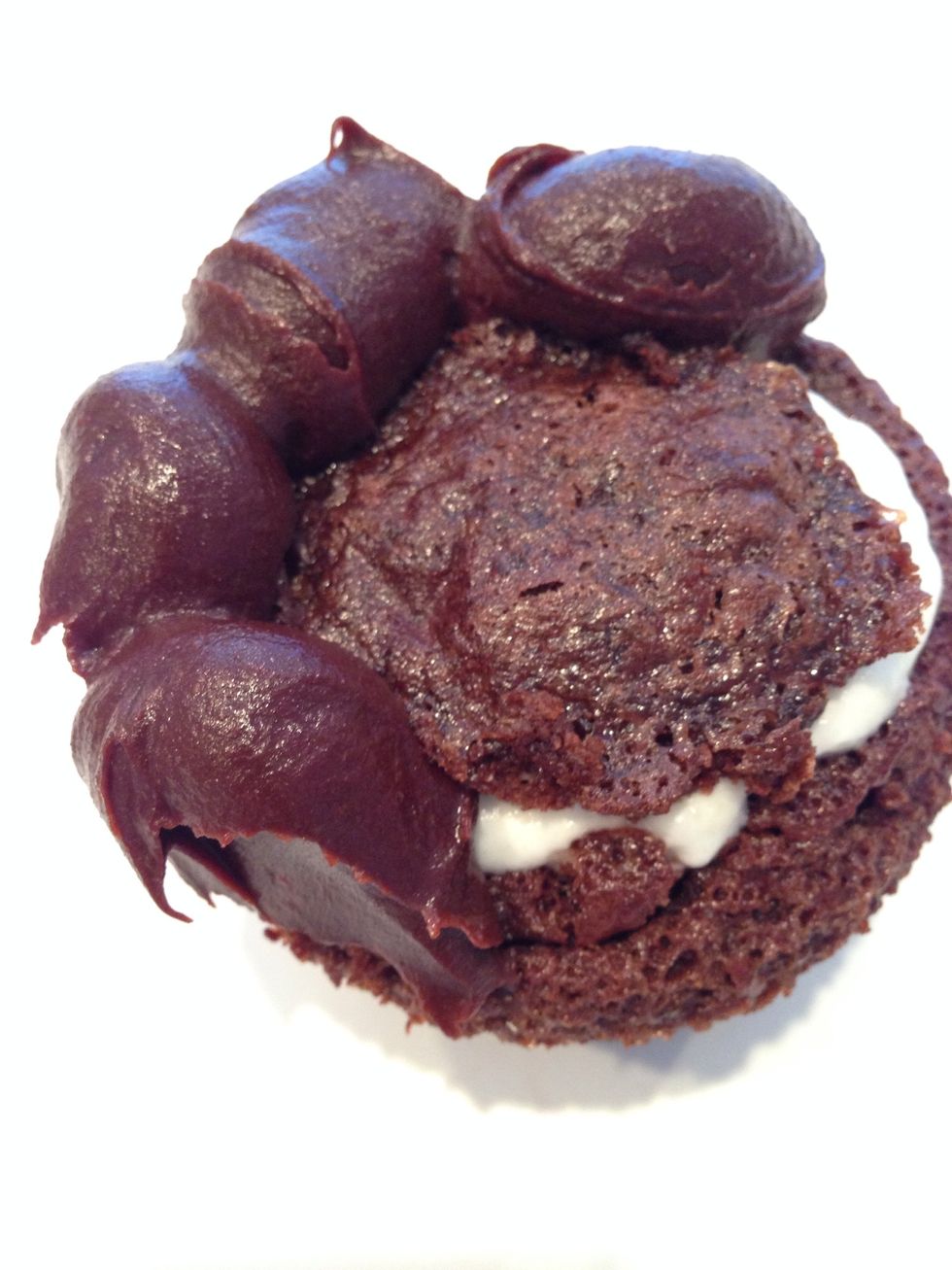 See? Hadley suggested we use a pastry bag for this and that's a great idea. Next time. Just pile it up on the edges and then smear it together.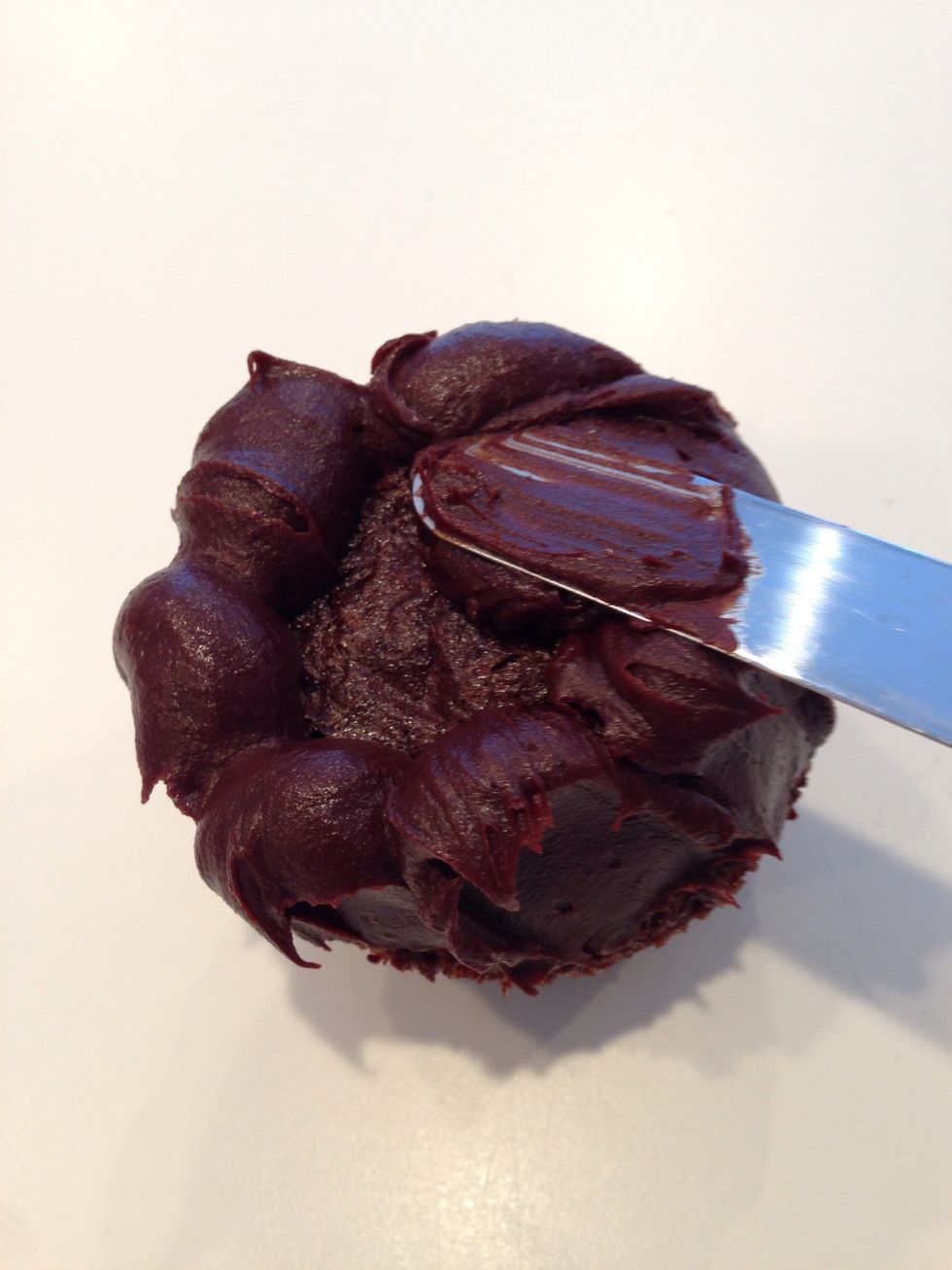 Comme ca.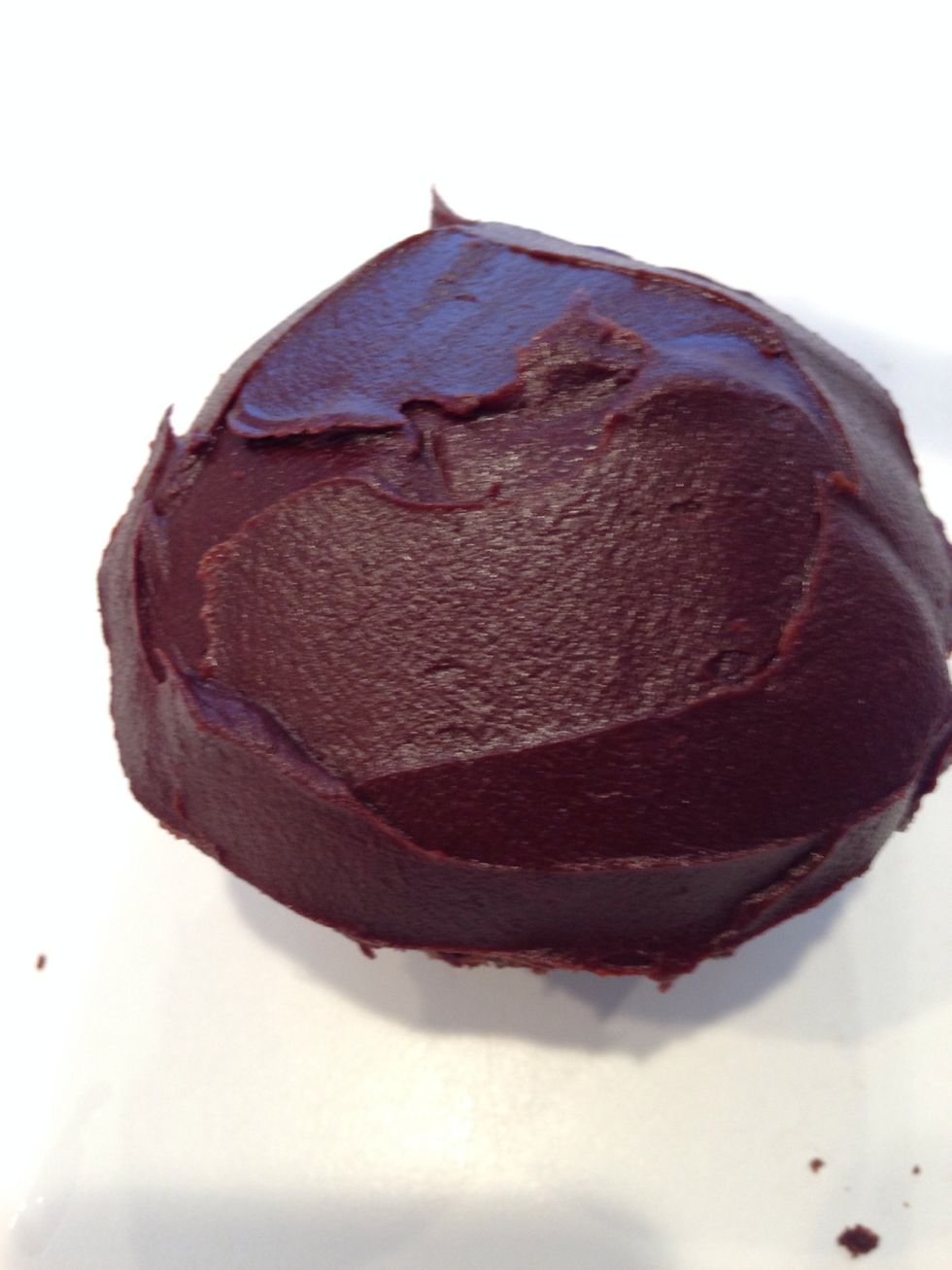 Voila!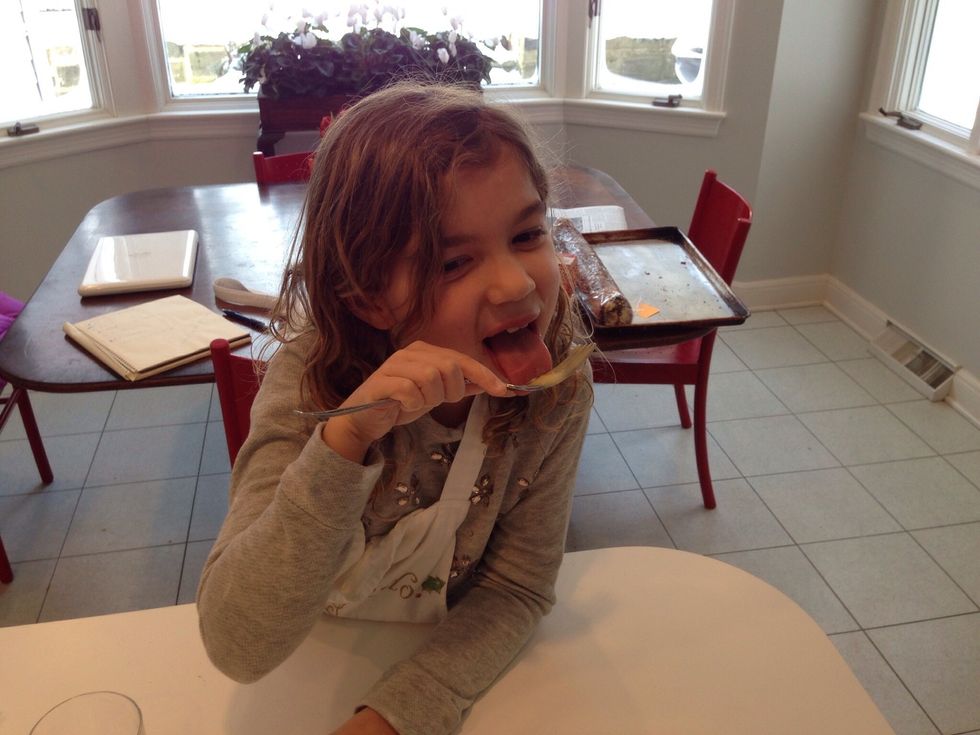 Dedicated taste testing. Nothing leaves this bakery without Hildegard's ok.
Hadley's making sure we used/ ate all the mousse.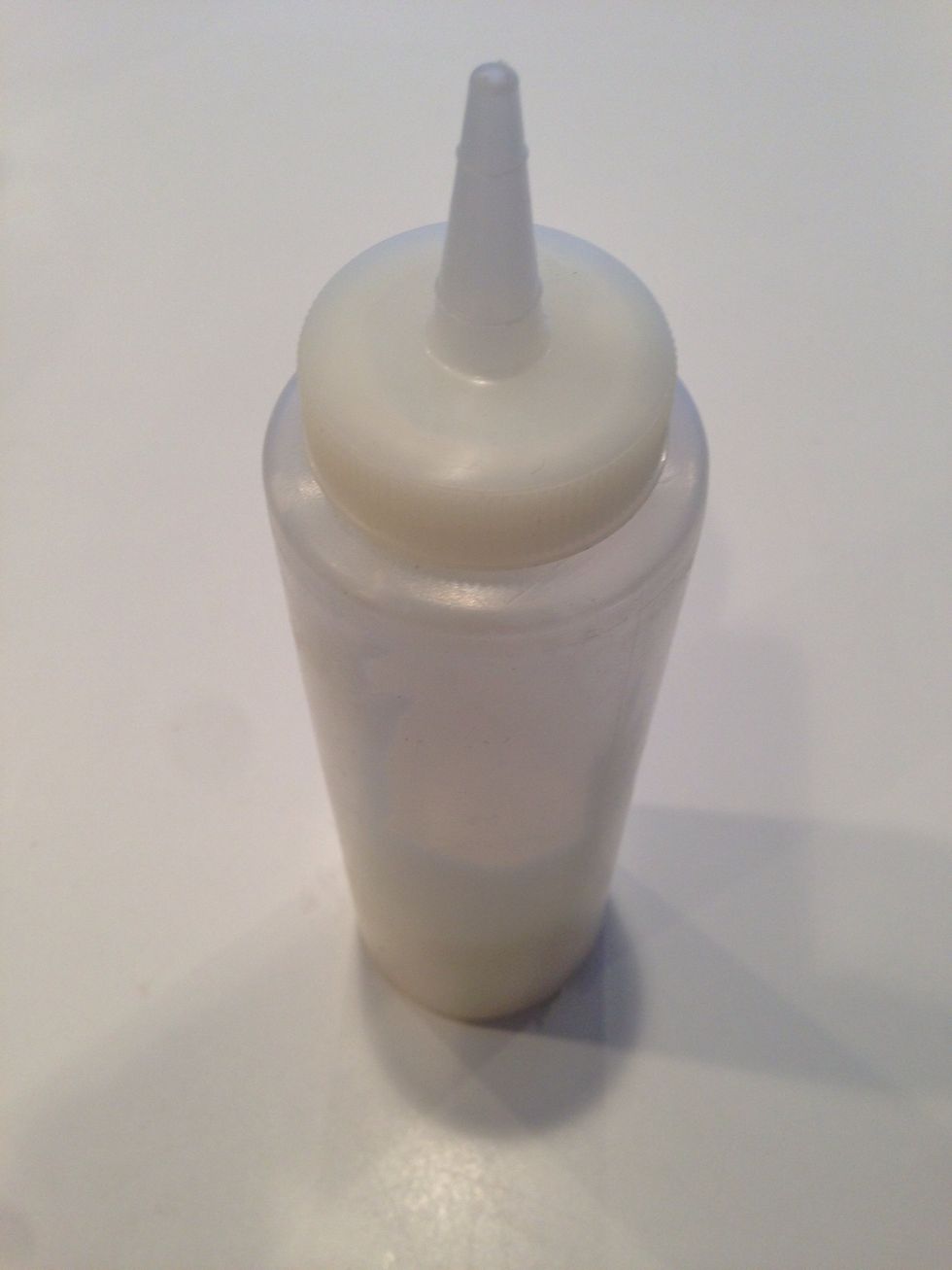 Mix powdered sugar and milk. Put it in one of these handy squeeze bottles. Or something else.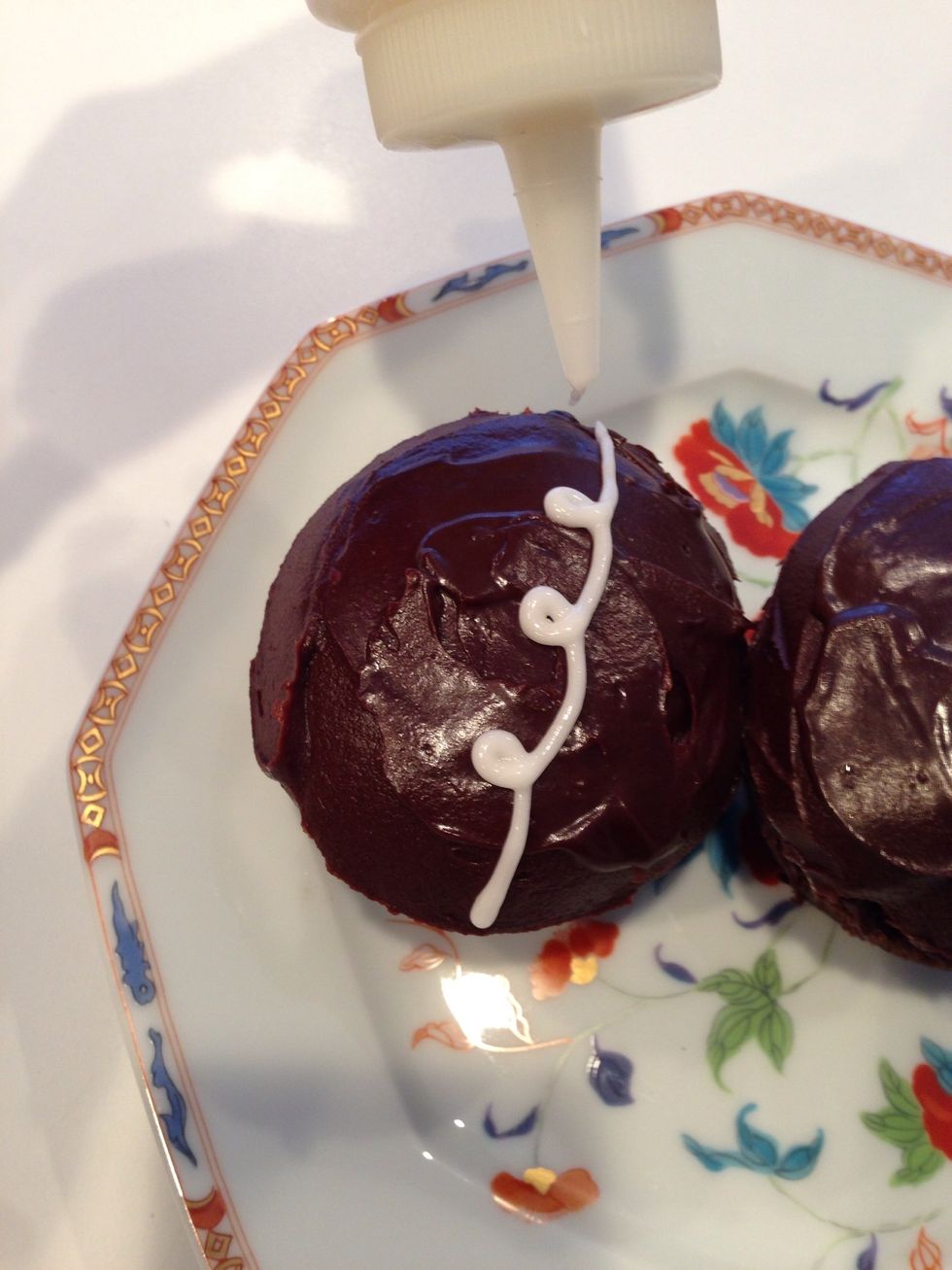 How cool is that?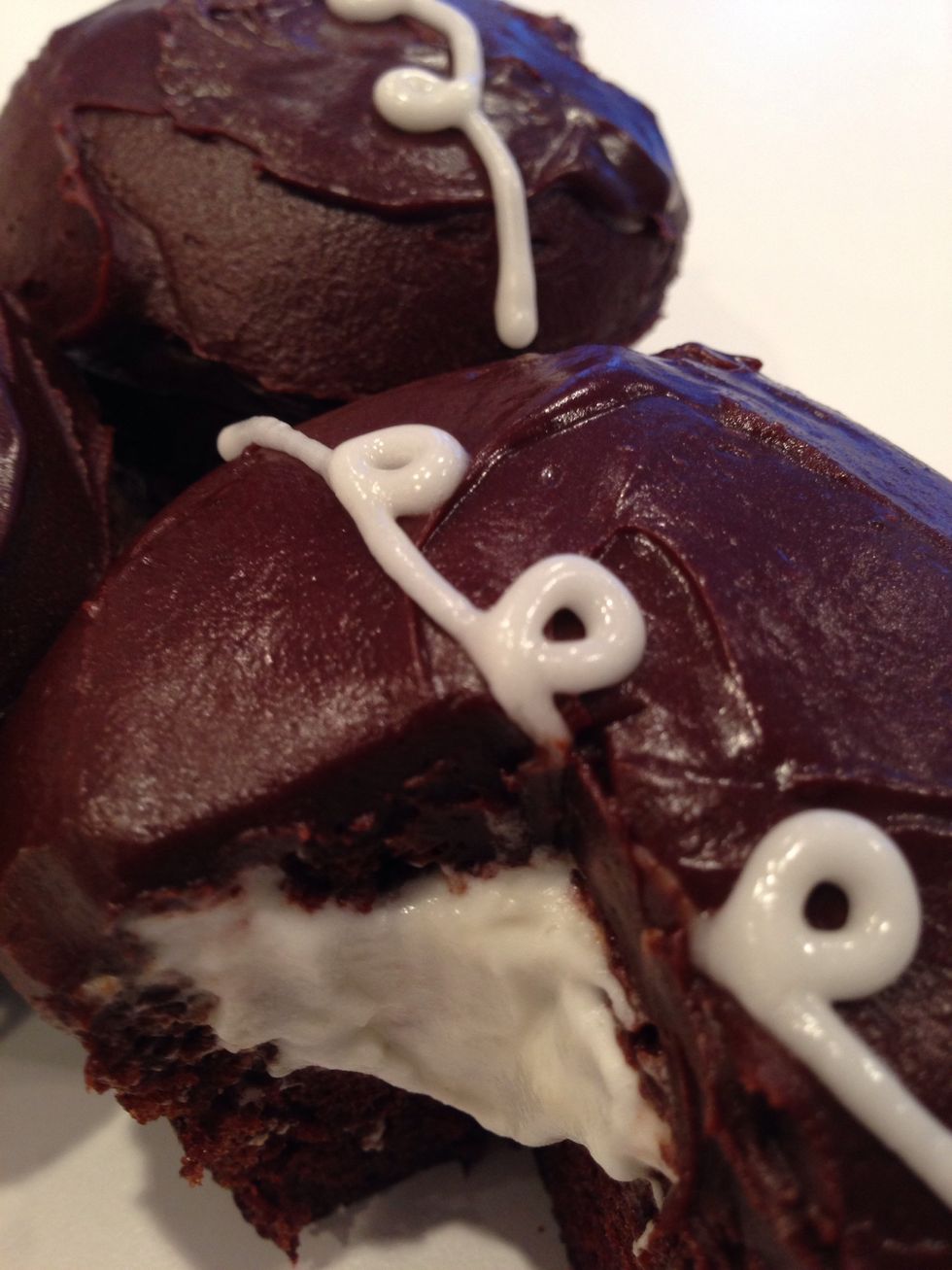 One last word. If you view cupcakes as an icing delivery system, and that is a valid position , go ahead and use paper cups. But, if cake is important to you, as it is, apparently, to Hostess...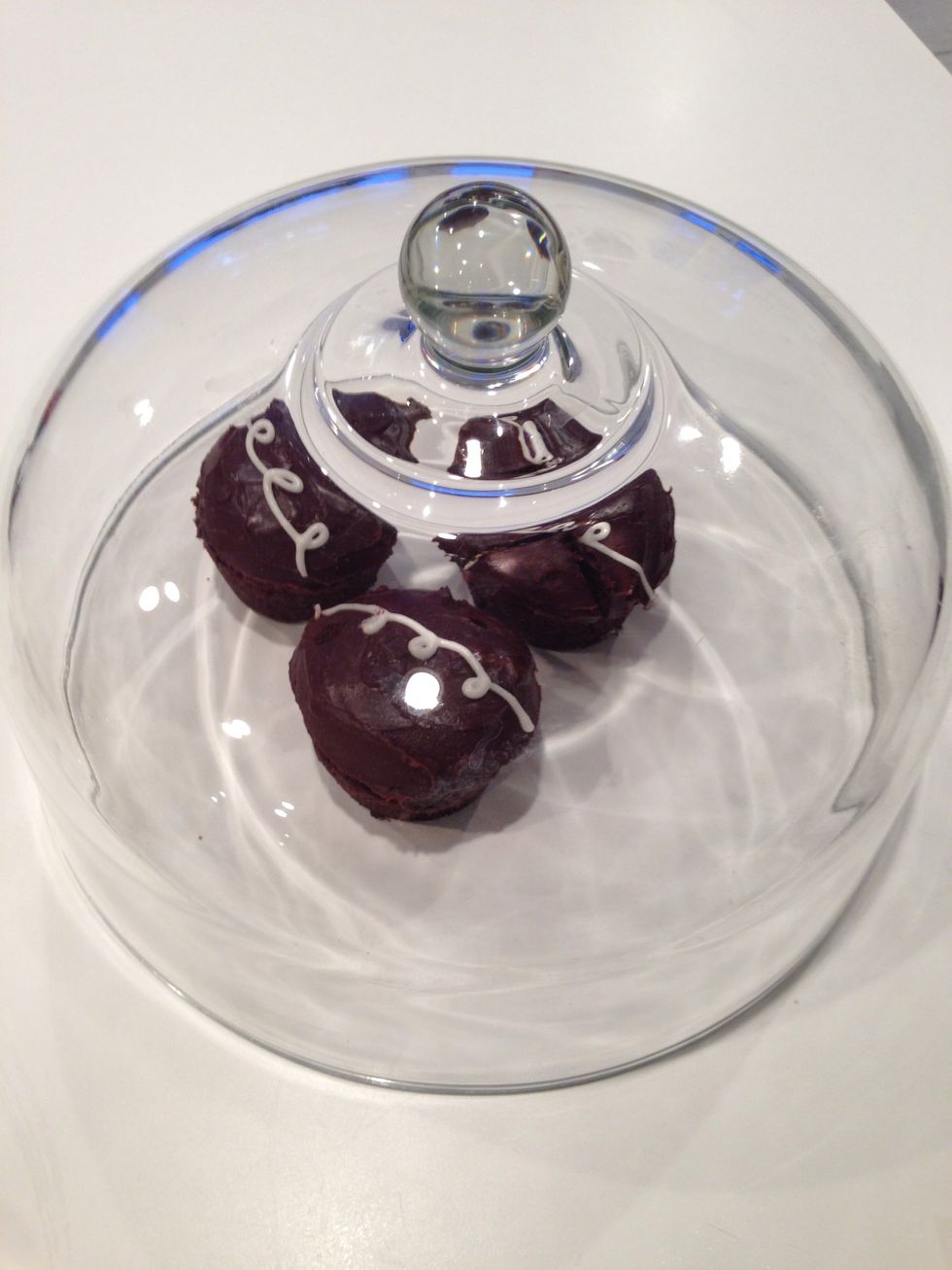 forget the paper and get one of these.
Don Eden Cake
2.0oz Unsweetened chocolate
2.0oz Unsalted butter
1.0c Sugar
1.0c Cake flour
1/4c Soured milk
1.0tsp Vanilla
1/2tsp Salt
3/4tsp Baking soda
1/2c Boiling water
1.0 Jumbo egg
Chocolate Icing
3.0oz Unsweetened chocolate
2.0oz Unsalted butter
1/2c Powdered sugar
1/4tsp Salt
1/3c Whole milk
1/2tsp Vanilla
White Chocolate Mousse
3/4c Whipping cream
1/2oz White chocolate
Icing for curlicues
1/2c Powdered sugar
3.0 Drops of milk