Hoppin John is a traditional Southern dish, said to bring a prosperous year filled with luck. Make it vegan by eliminating the ham hock and adding 1 tbsp smoked paprika.
1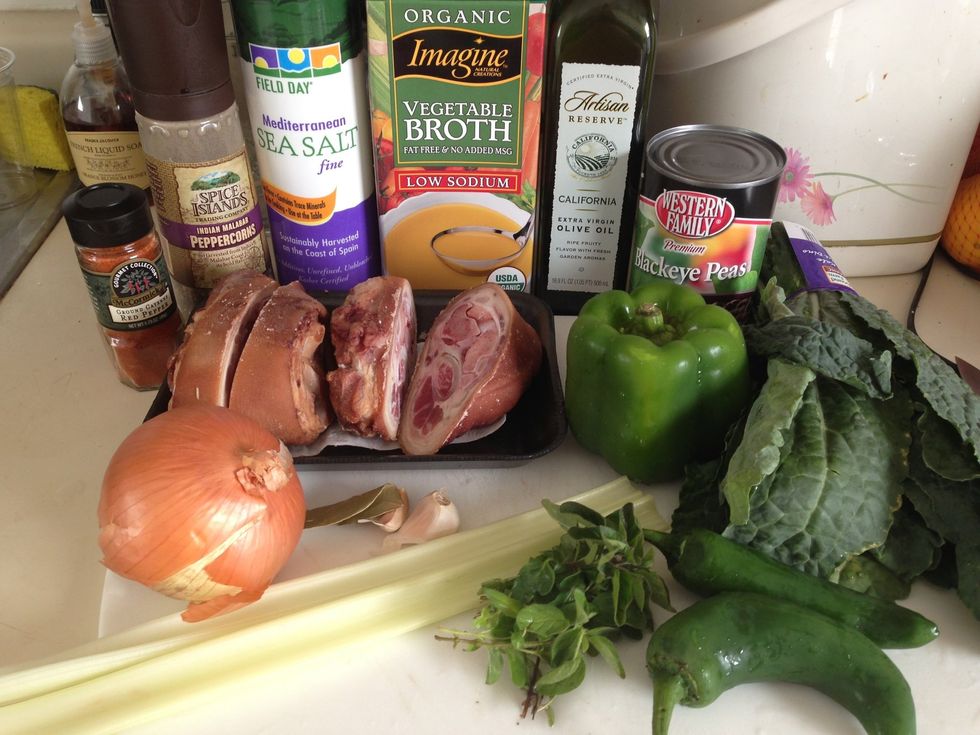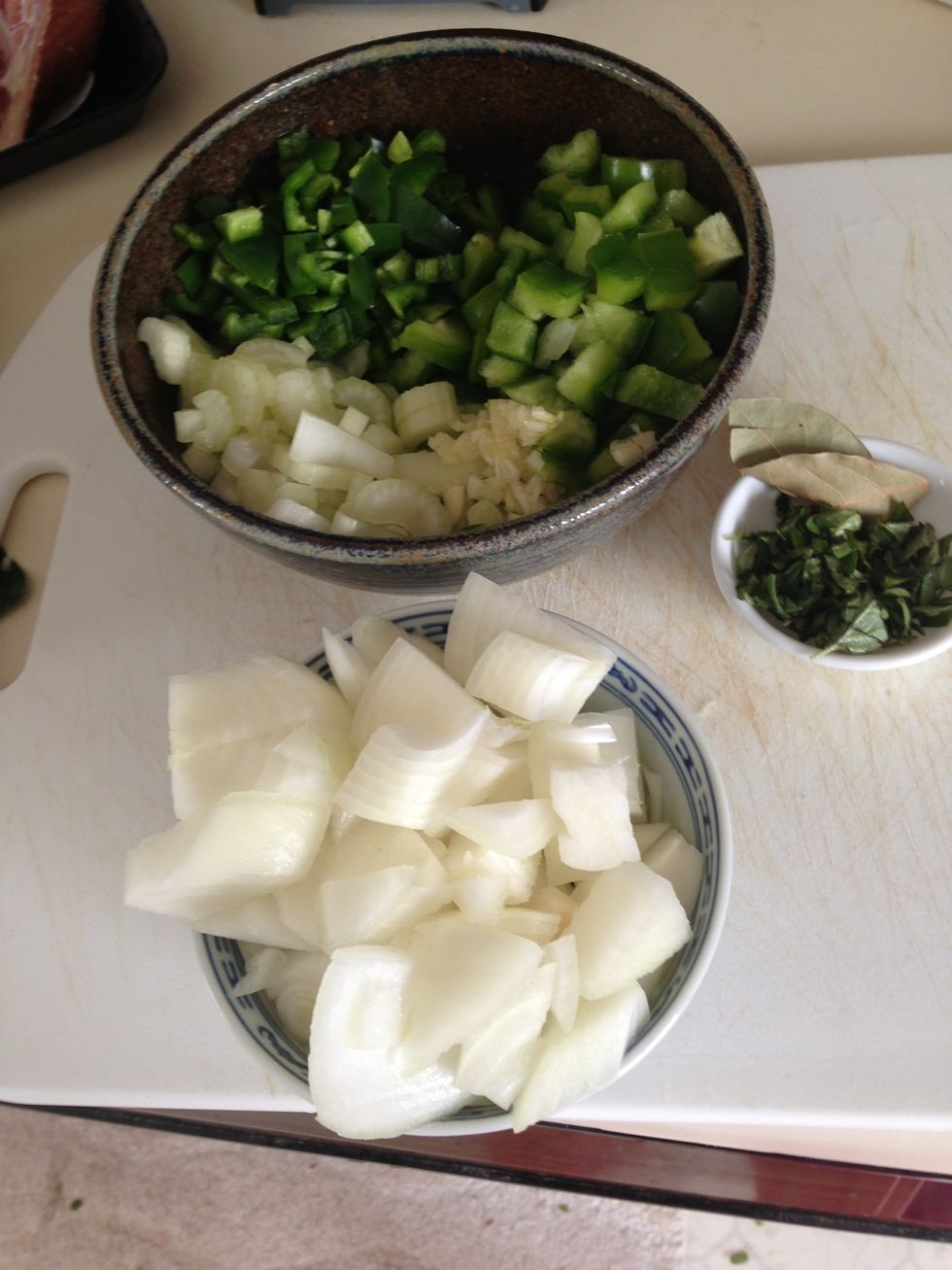 I like to chop everything up and sort it into bowls according to how it will be added later. It really cuts down on the panic snowball.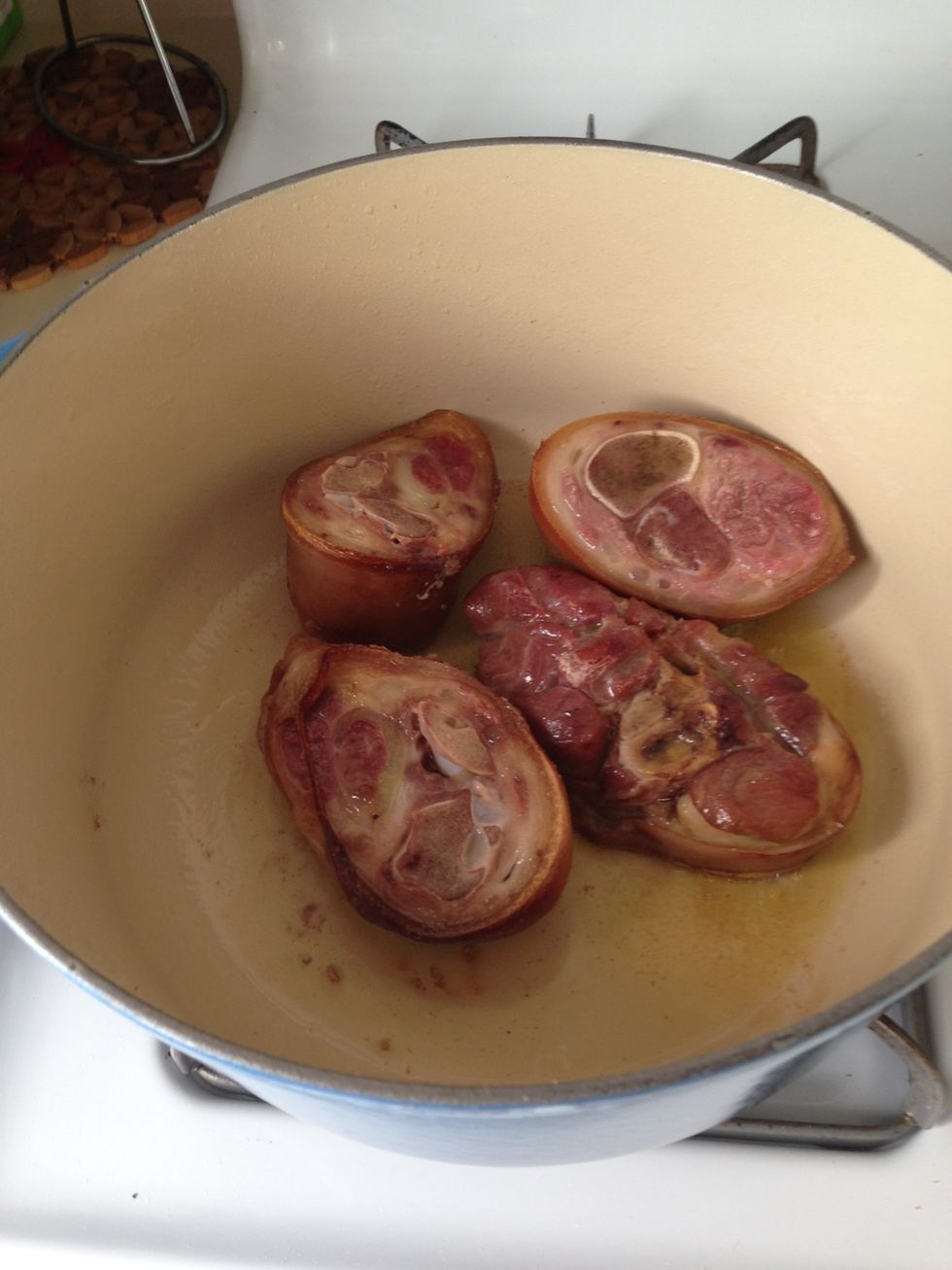 Heat olive oil on medium high in a Dutch oven or large soup pot. Add the ham hock and sear on all sides, for 4ish minutes. Note: if you want to make it vegan, skip this step.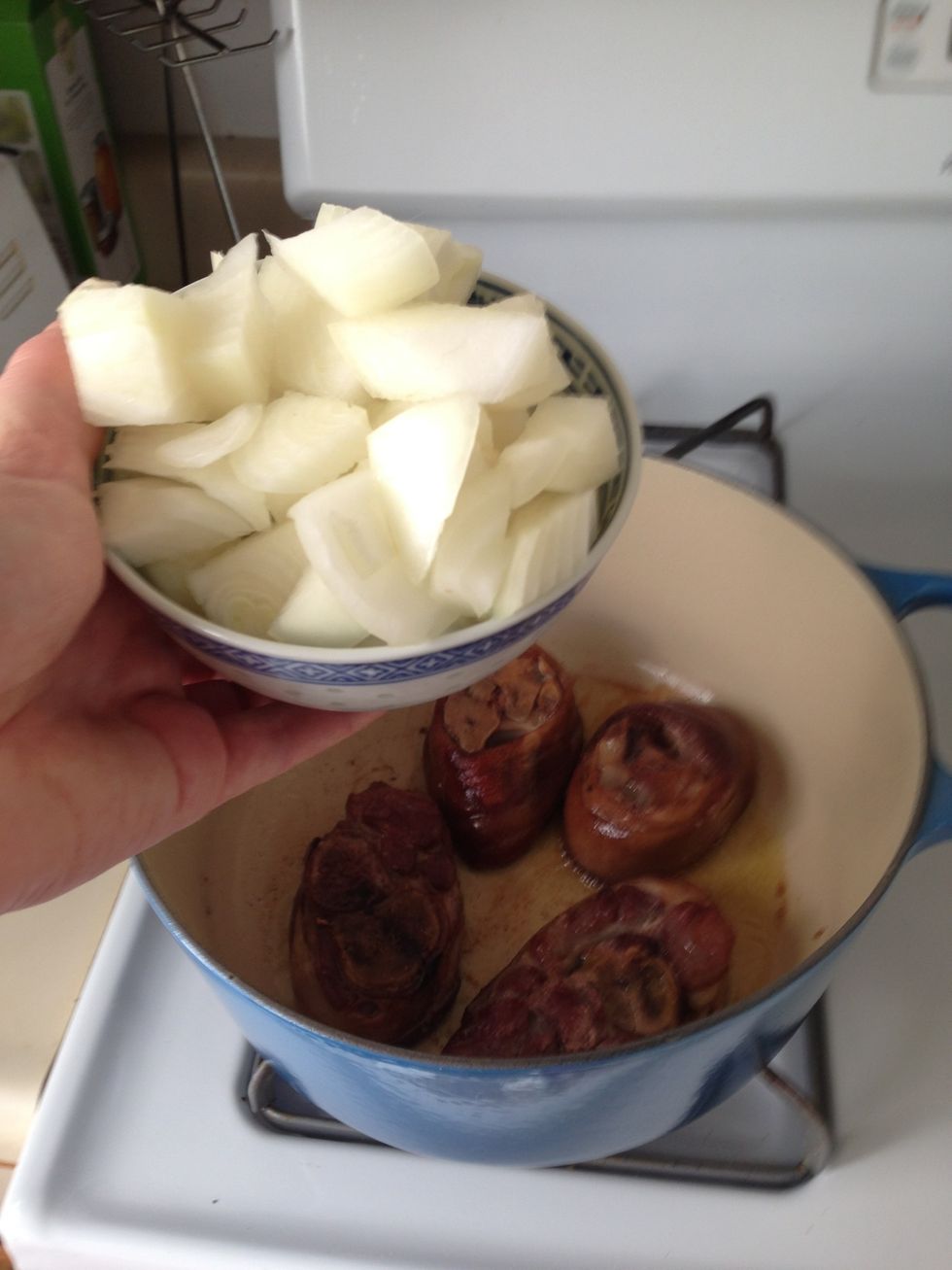 Add onion and cook until slightly translucent (also around 4 minutes). If you're veganizing it, add a tbsp of smoked paprika now.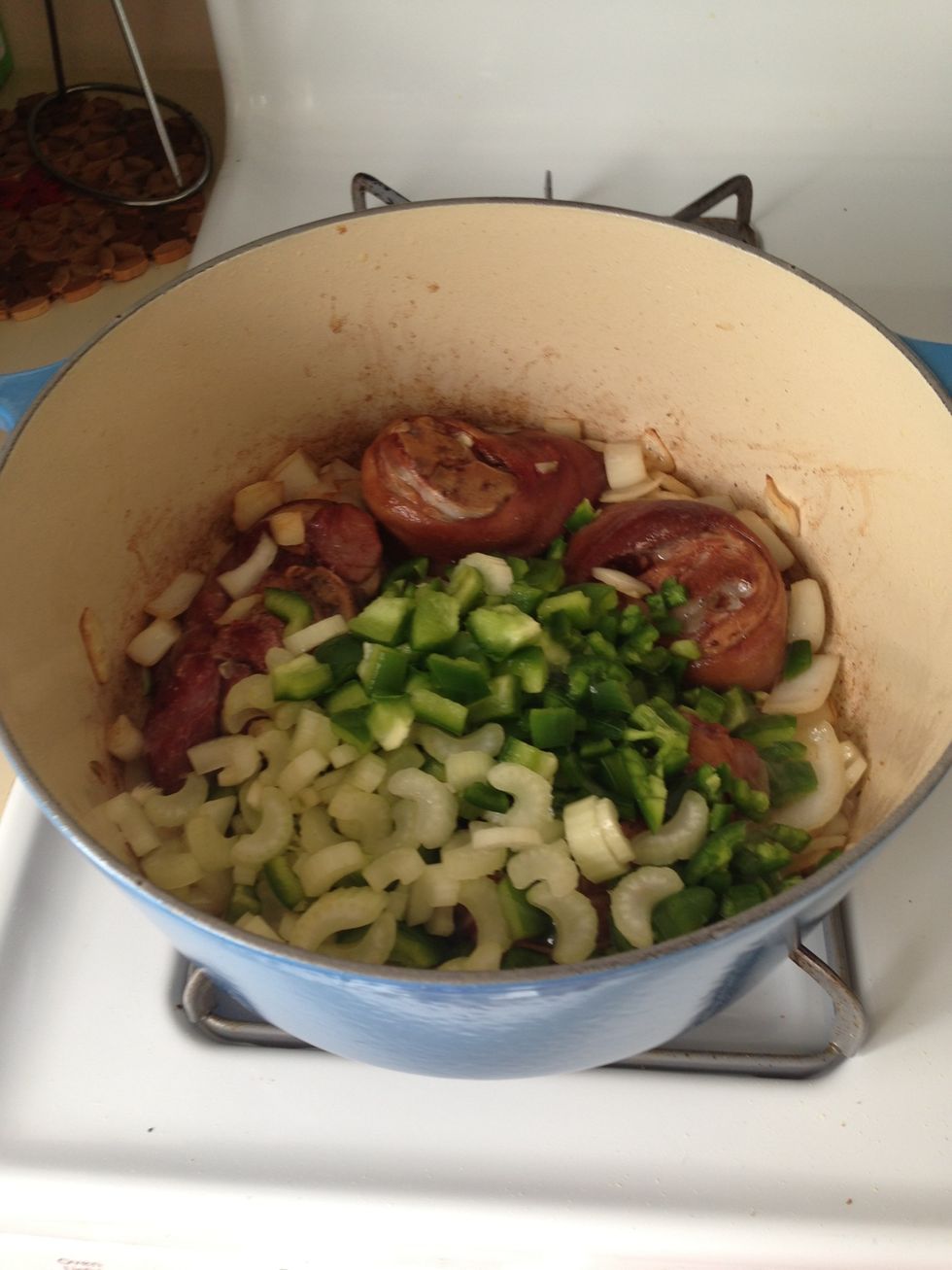 Add celery, bell pepper, garlic, and jalapeños. Again, cook around 4 minutes, then add the oregano and and bay leaf and give it all a good stir.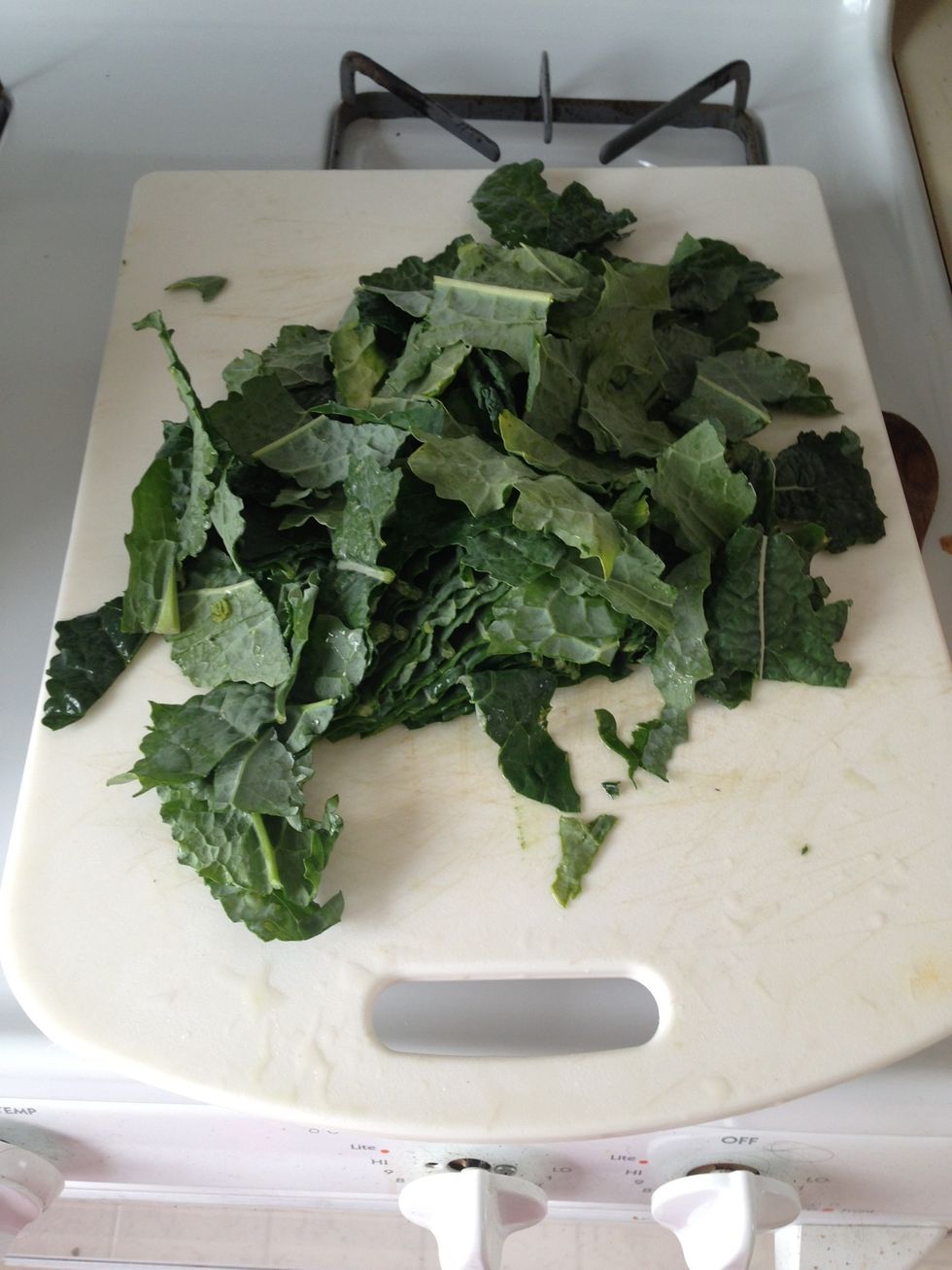 Usually Hoppin John is made with collards, but I like Dino kale, so add that in batches and cook until its bright Godzilla green and slightly wilted.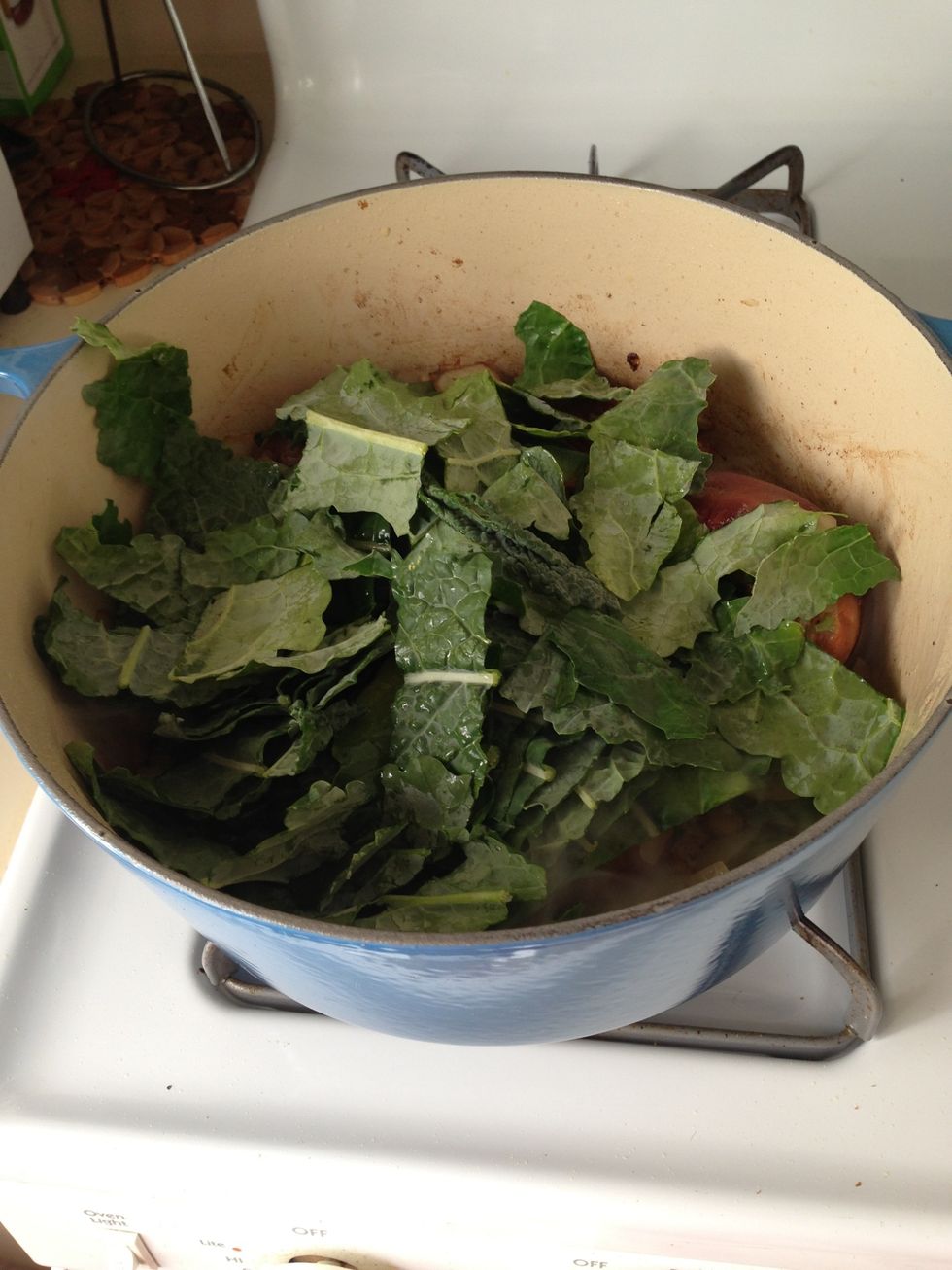 It wilts down, don't worry!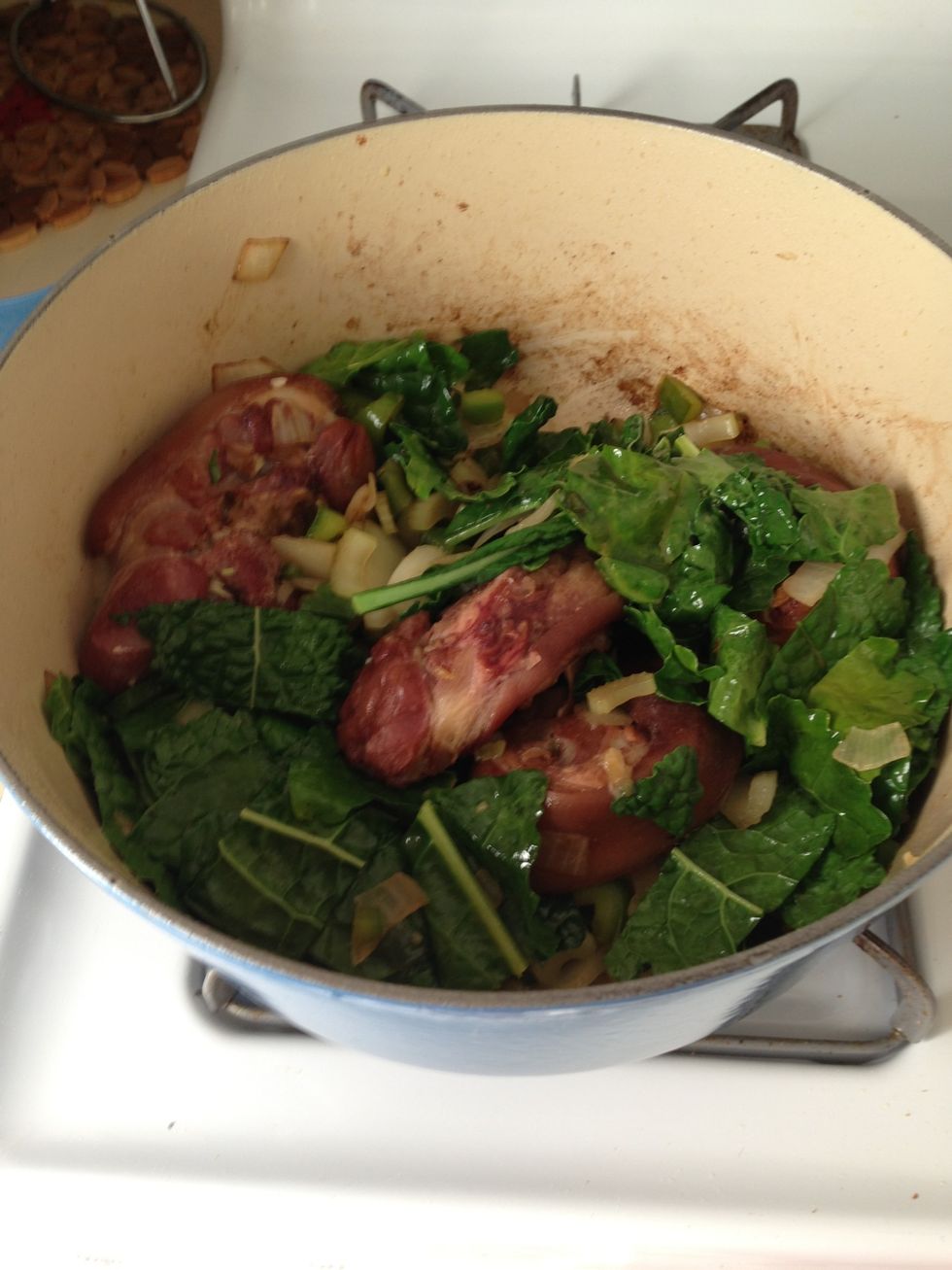 Yes.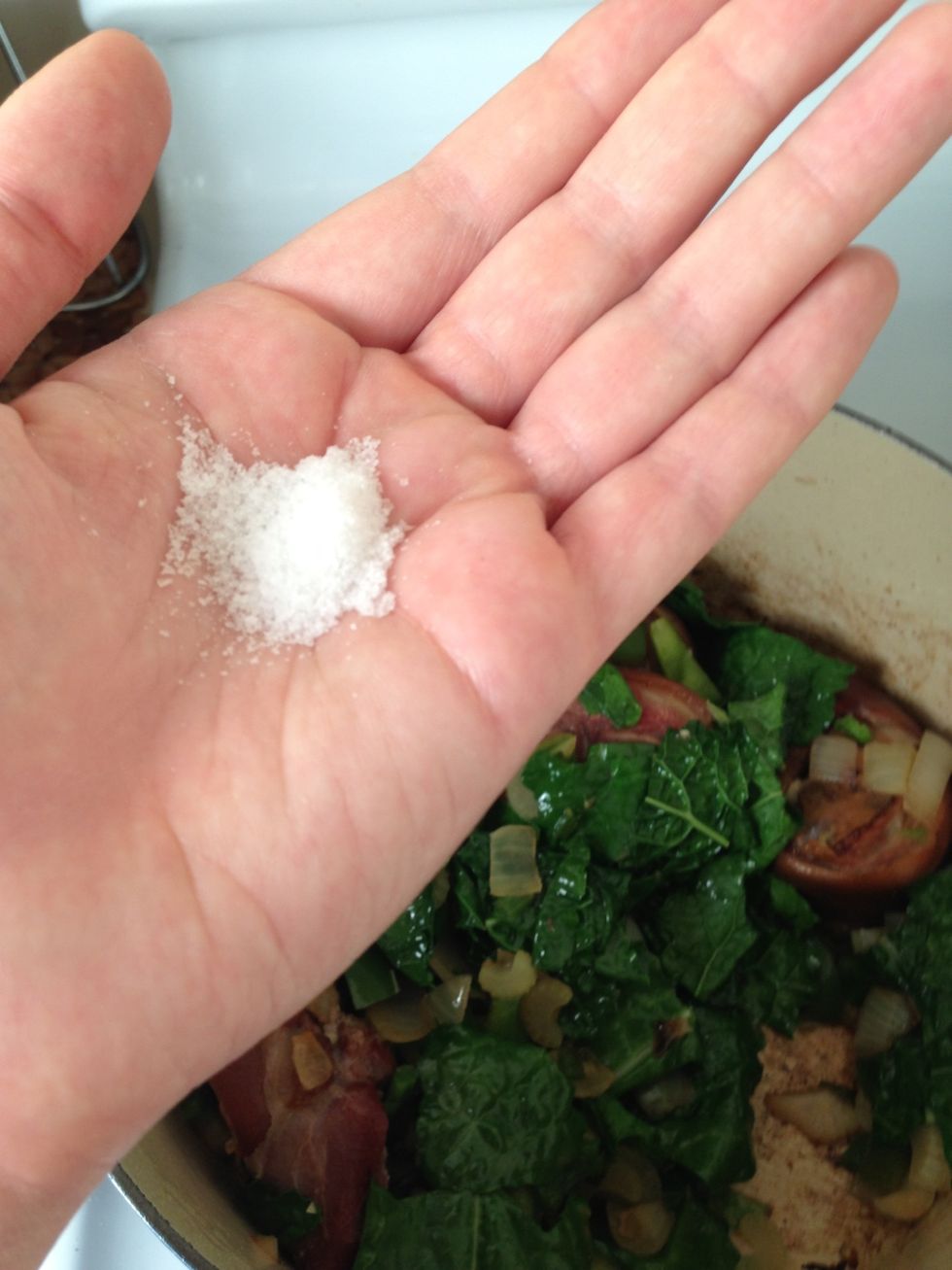 Now add, uh, this much salt. It's around 1/2 a tsp. Also add black pepper to taste, and this much cayenne if you like it spicy.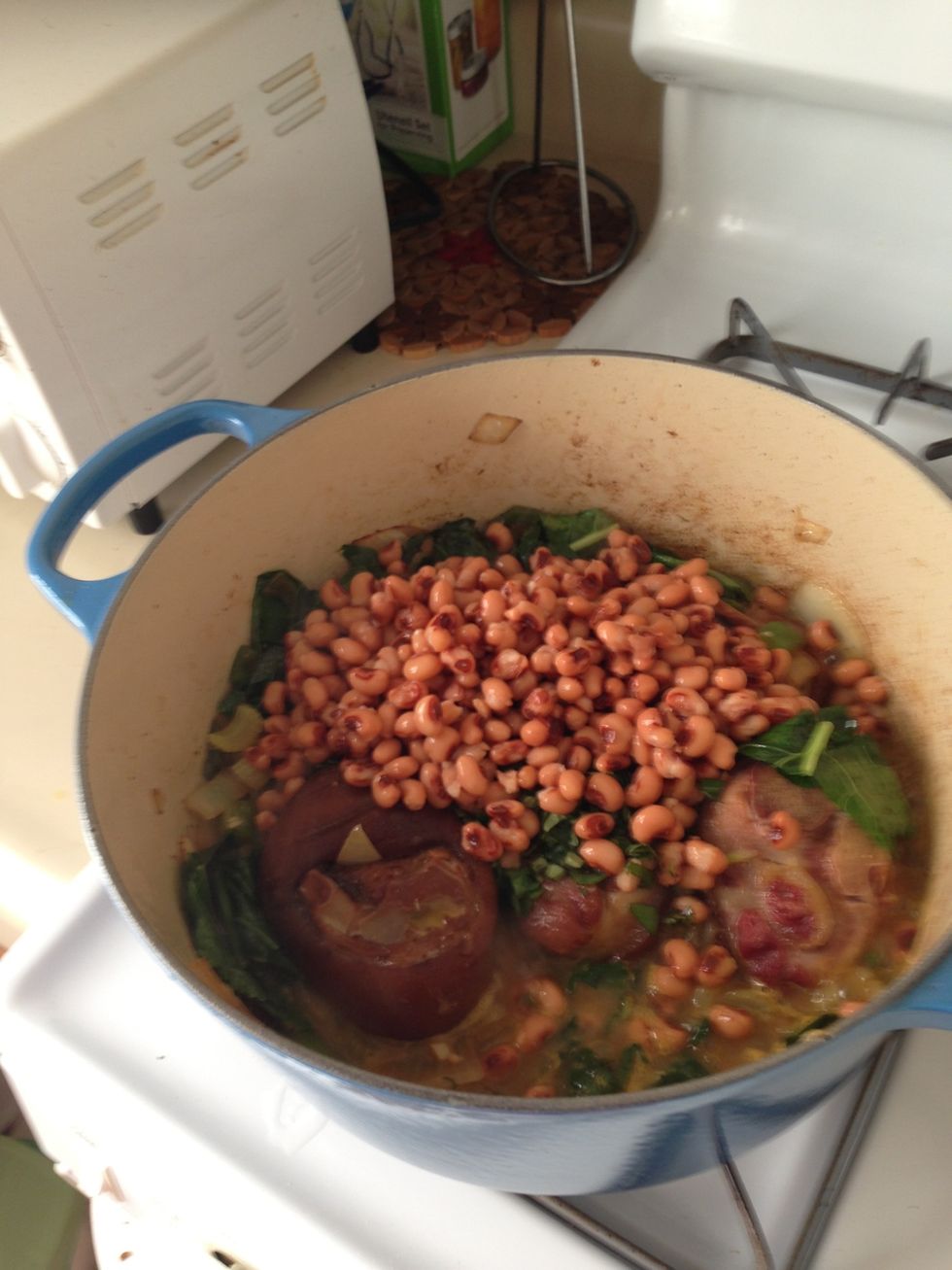 Rinse and drain the peas, if you're not into farting. But you can skip that and I won't judge you. Add the peas and veggie broth. Give everything a good stir and cover.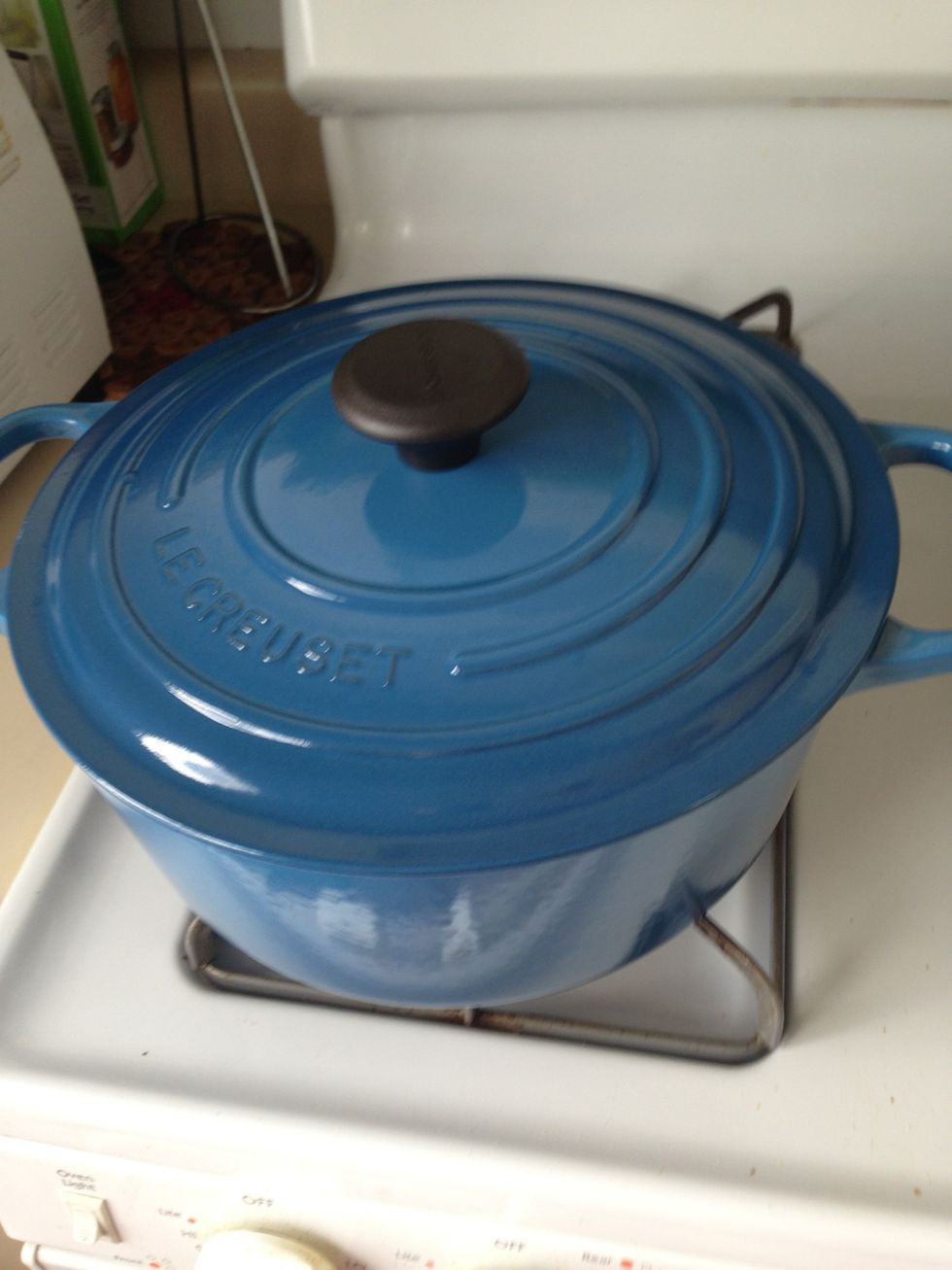 Bring to a boil, then reduce heat and simmer 5 min. This is The Precious. Forget diamonds, Le Creuset is clearly my best friend.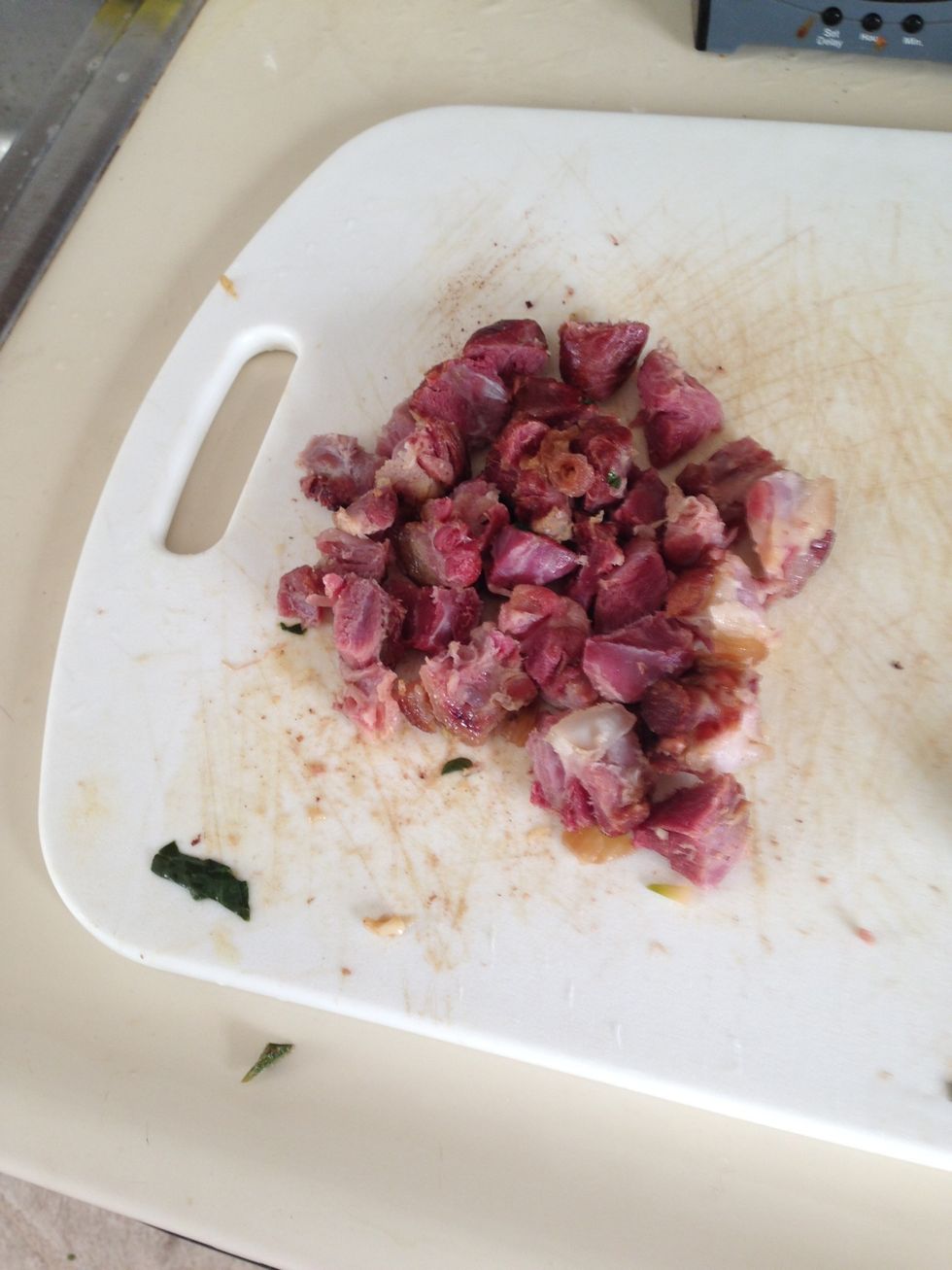 After 5 minutes, pull out the ham hocks and leave the rest to simmer a bit longer. Ham hocks don't have much meat, so get what you can off and dice it. Discard the fatty skin.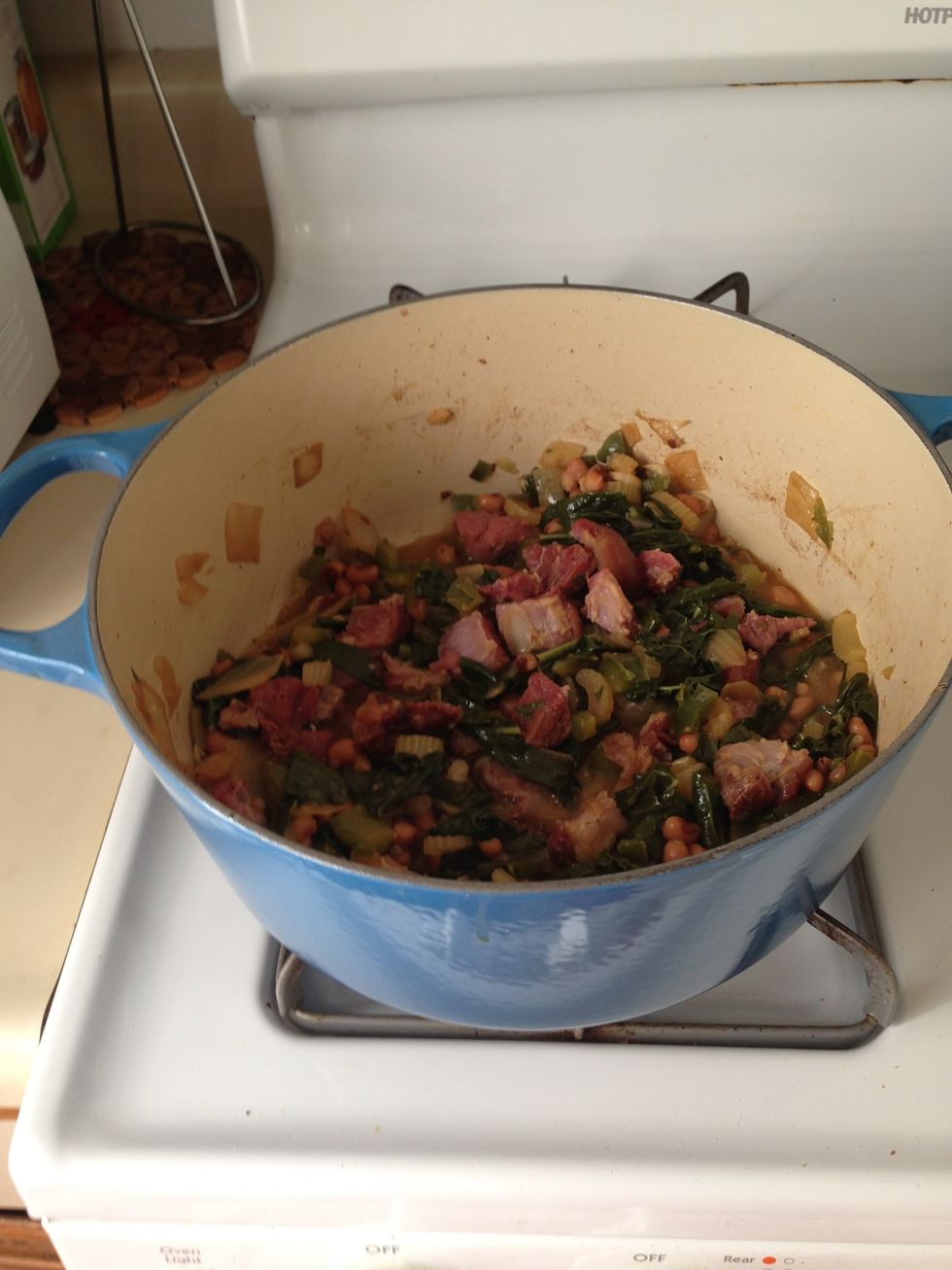 Add the ham back and give everything a good stir. I'm calling this done.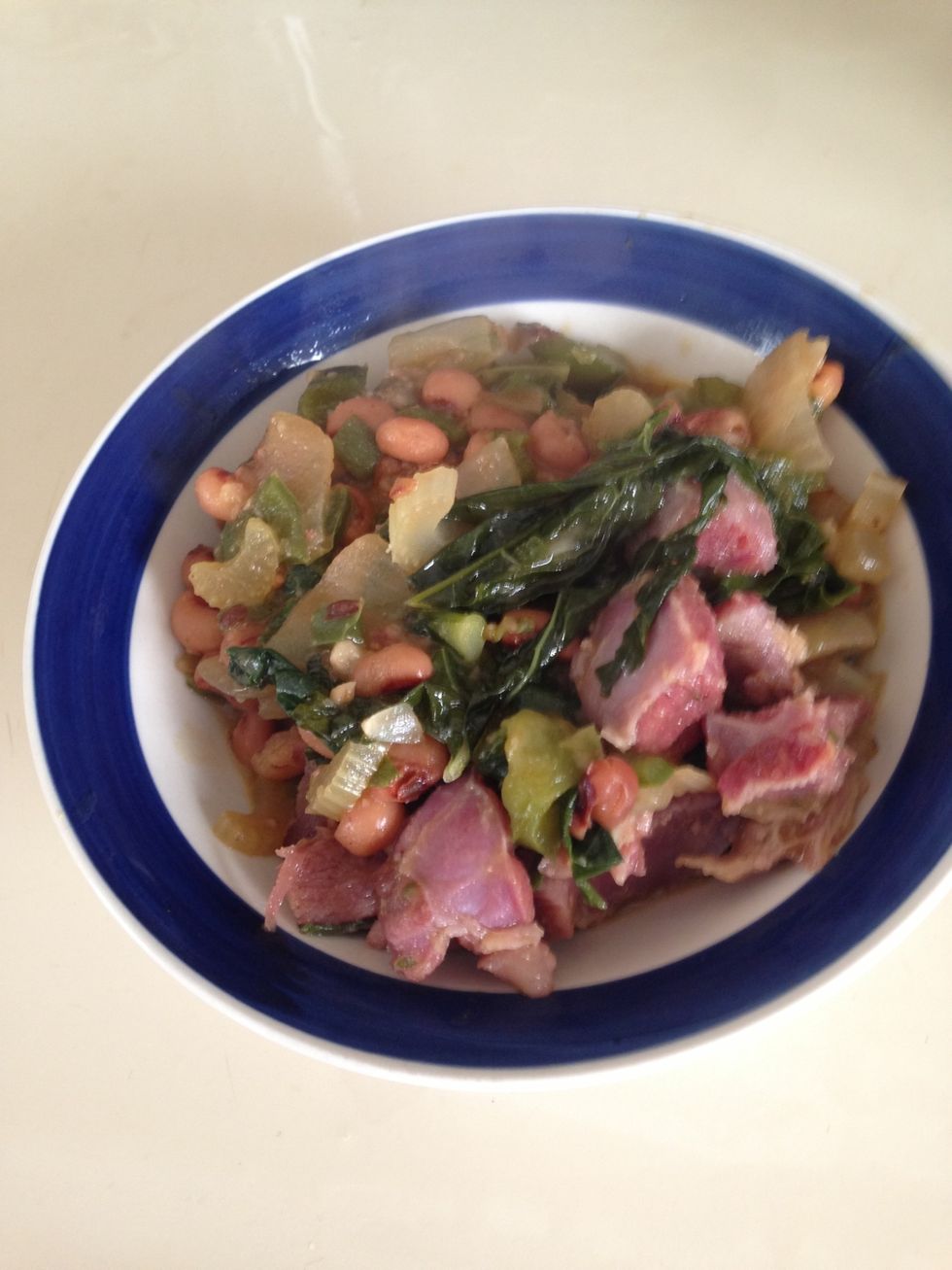 Some people like to serve this over rice with hot sauce, but I don't feel like it today. It's plenty nommerific as it is.
2.0Tbsp olive oil
1.0 Ham hock (optional)
2.0 Ribs celery, chopped
1.0 Onion, diced
1.0 Green bell pepper
2.0 Cloves garlic, minced
1.0 15oz can black-eyed peas, rinsed and drained
2.0 Jalapeno peppers, seeded and minced
1.0Tbsp Fresh oregano leaves
1.0 Bay leaf
1.0bnch Lacinato kale, center vein cut out
8.0oz Low sodium veggie broth
Sea salt
Freshly ground black pepper
Cayenne pepper
Carolyn Murphy
Content creator, blogger, and runner. I do lots of yoga. Oh, and sometimes, I make food and it tastes good.