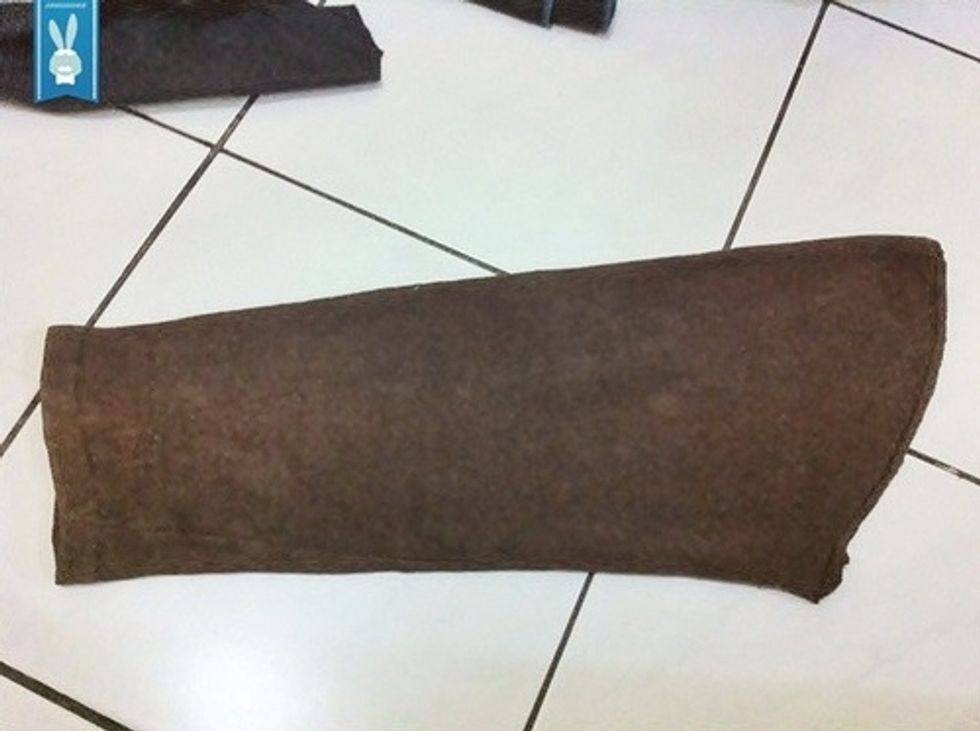 1. First thing to do is cut both hoodie sleeves. We're gonna use the upper part as the shoe bottom cover.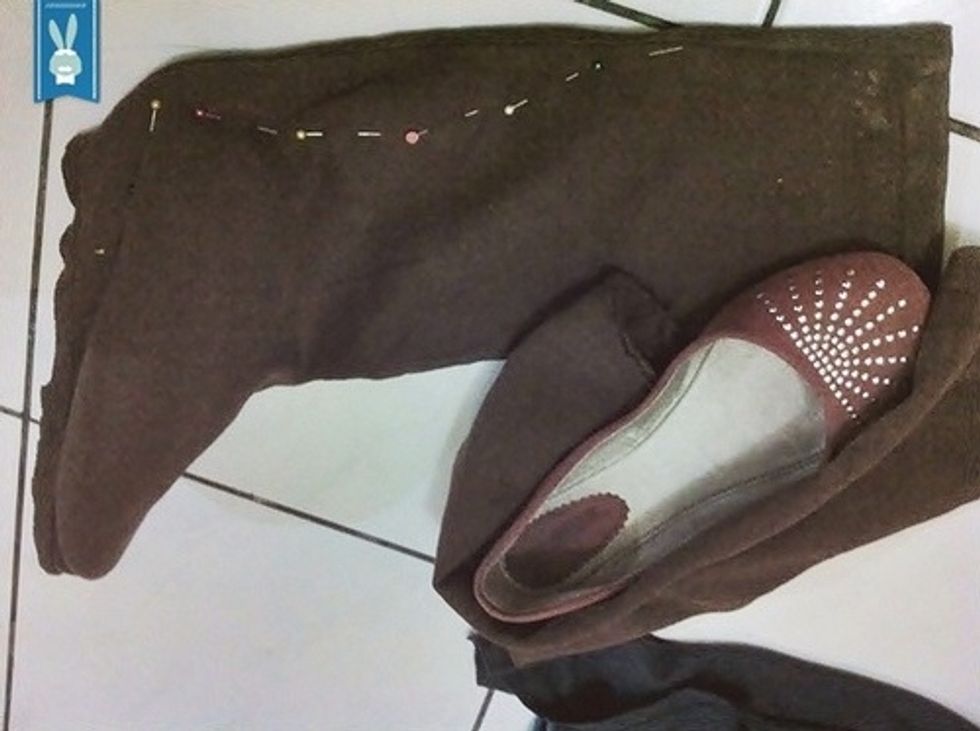 2. Try inserting your flat into sleeve. To make the boots fit perfectly,try putting it on.Then pin the sleeve following your leg.Make sure to add extra 1/2cm so your boot won't be too tight.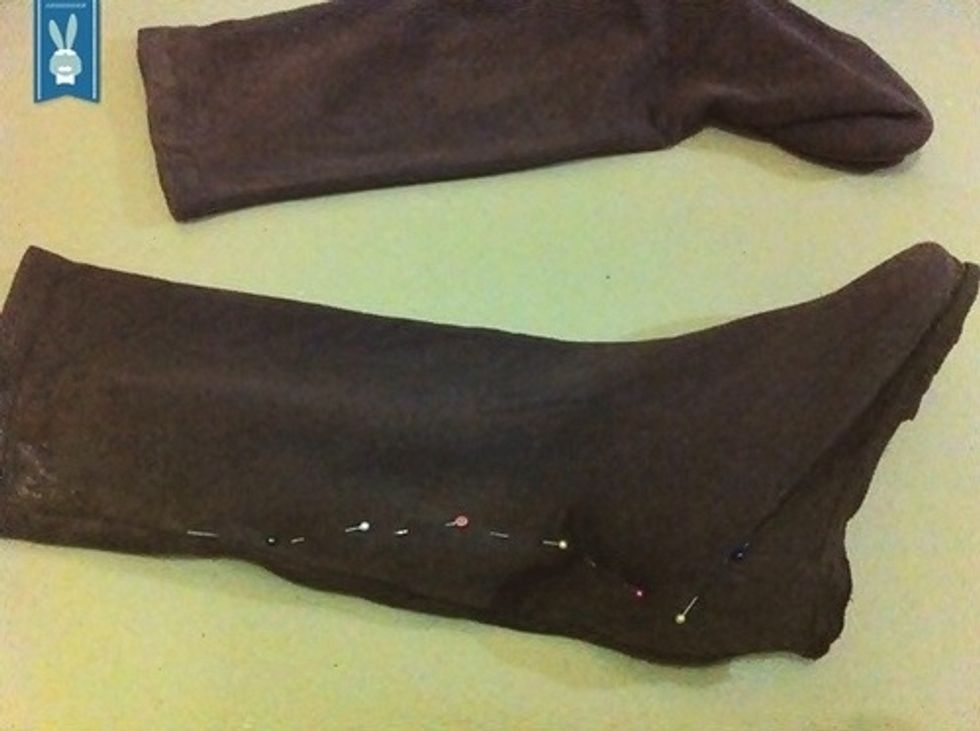 3. Trim the excess fabric. Then sew along your pins. Leave the bottom open because we will glue what's left from the fabric to our flat's body.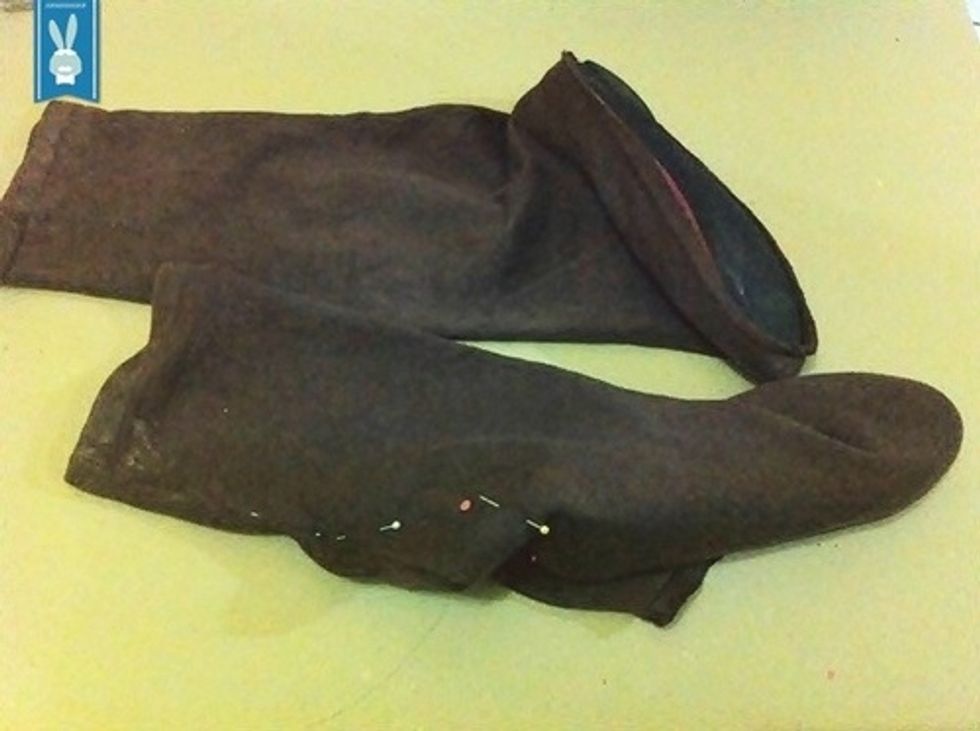 4. As seen in pic #3, you'll have excess fabric from the sleeve at the bottom. Fold that excess inside (to between your flat & outer side of the boot), then glue it onto the flats' body using glue gun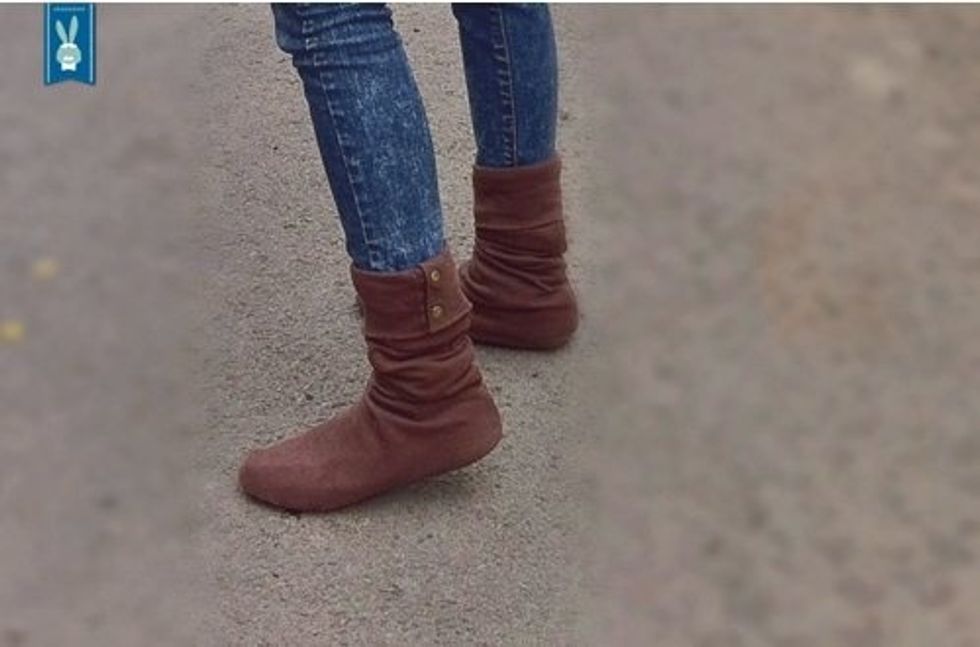 5. You can always do extra decor to your boots. I add two buttons which I found on my hoodie to my boots. You can never be too creative for your own creation, right 😉
1.0 Pair of flats
1.0 Hoodie/sweater
1.0 Hot glue & glue gun
Sewing kit