"Khaliet al nahl " which mean: Honeycomb or beehives is a popular Mediterranean bread filled with cream cheese or w any savory fillings and drizzle with honey syrup.
The bread is similar to dinner rolls without the honey syrup, but when adding the syrup it kinda taste like the French toast ..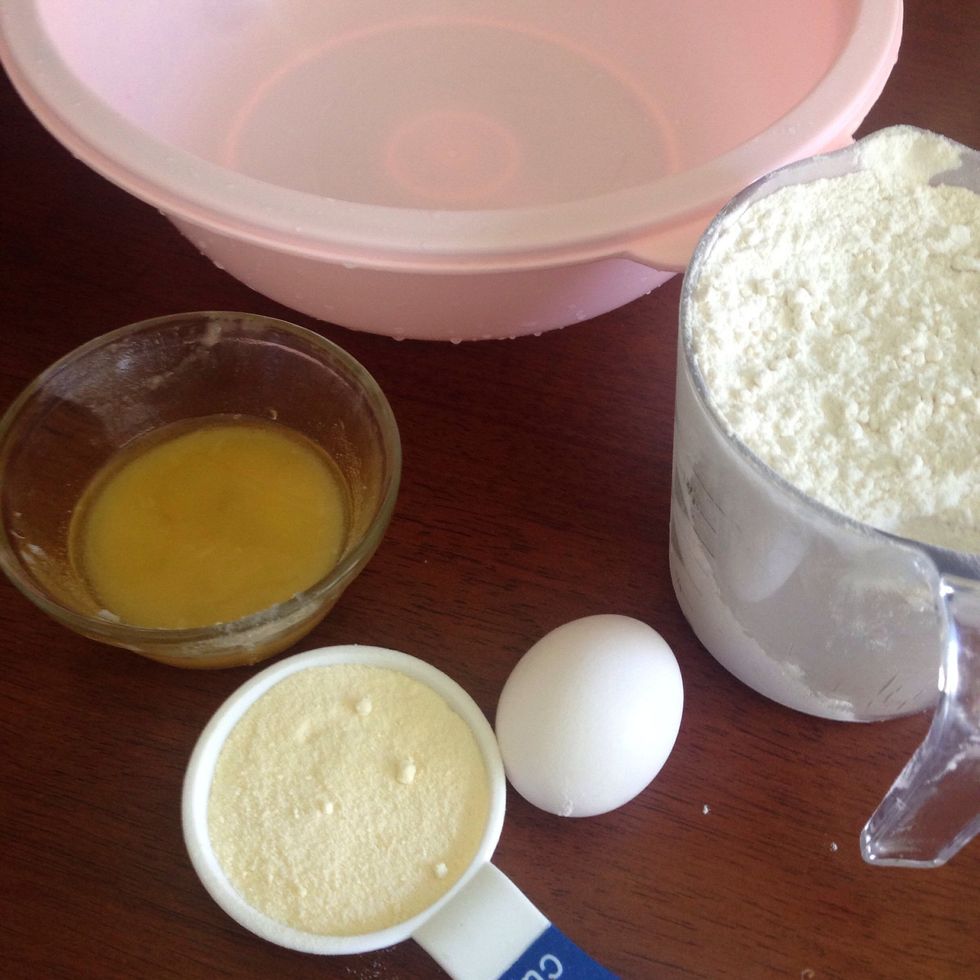 The ingredients ..
Activate the yeast by adding 1 cup of warm water, sugar and salt.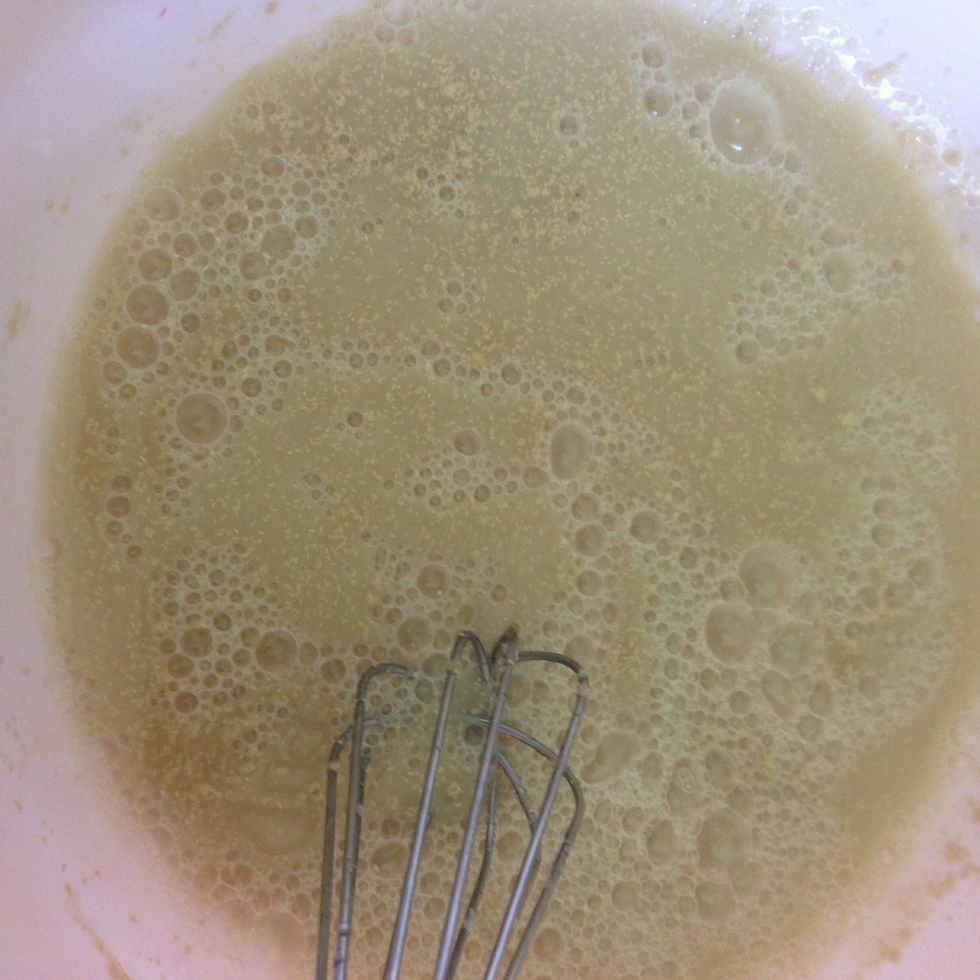 Whisk it for one min ..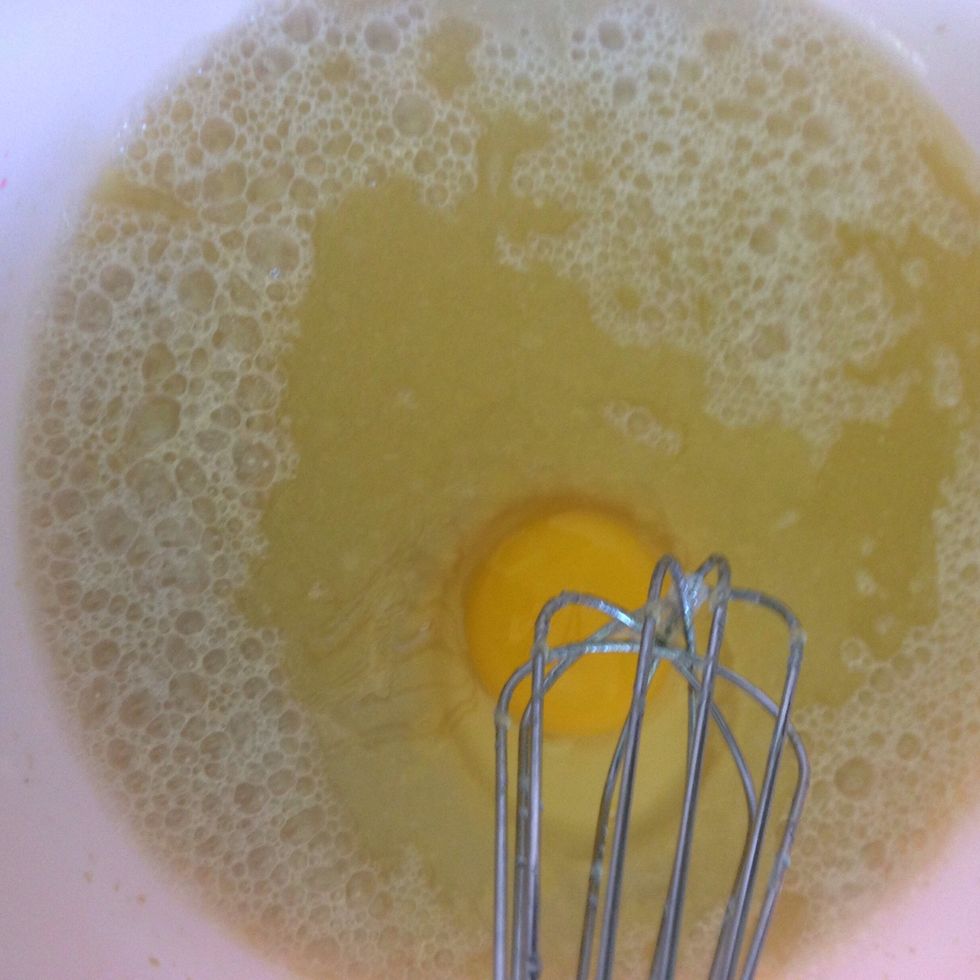 Then add the 1 egg and the 1/4 c melted butter.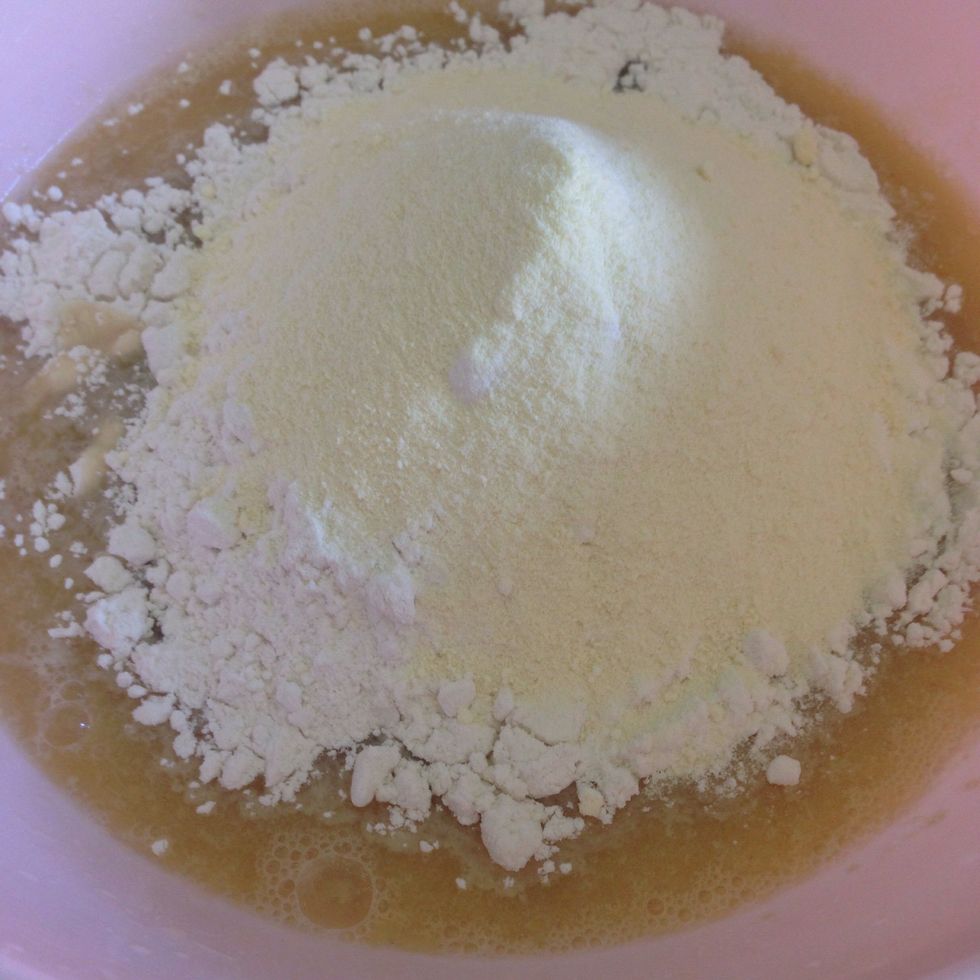 Add half of the flour and the dry milk.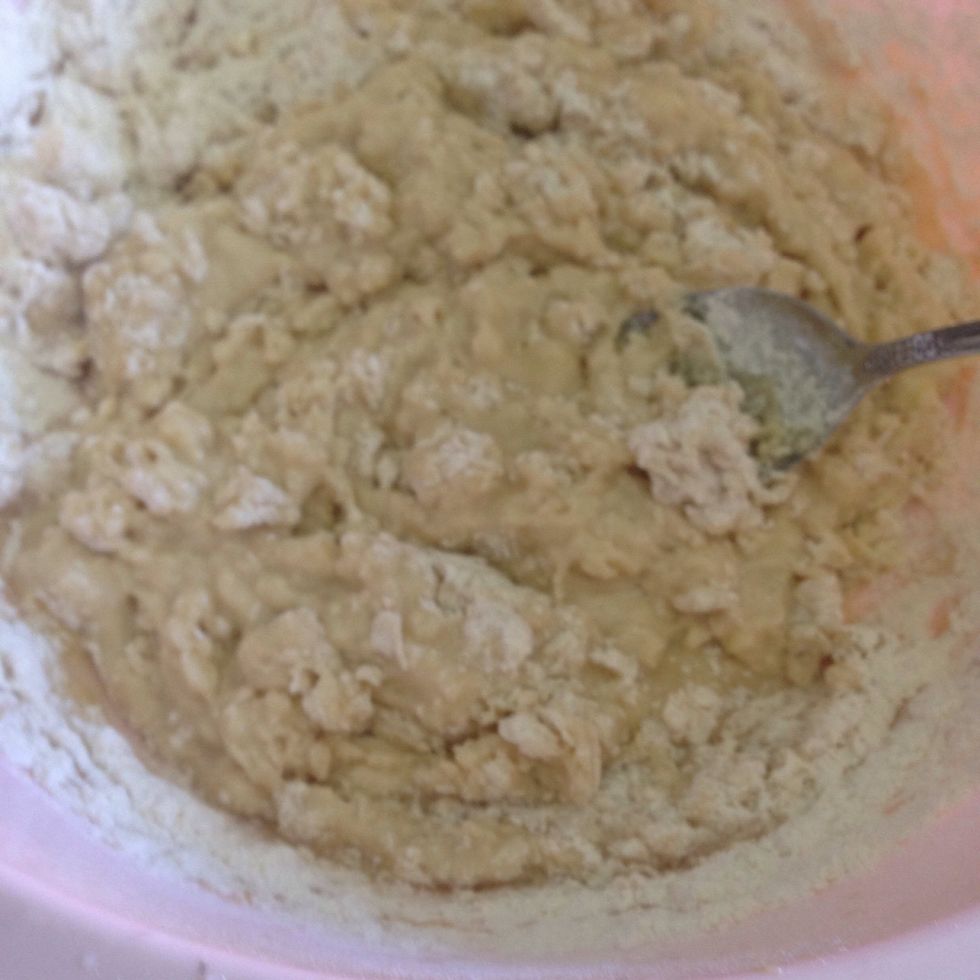 Start mixing ..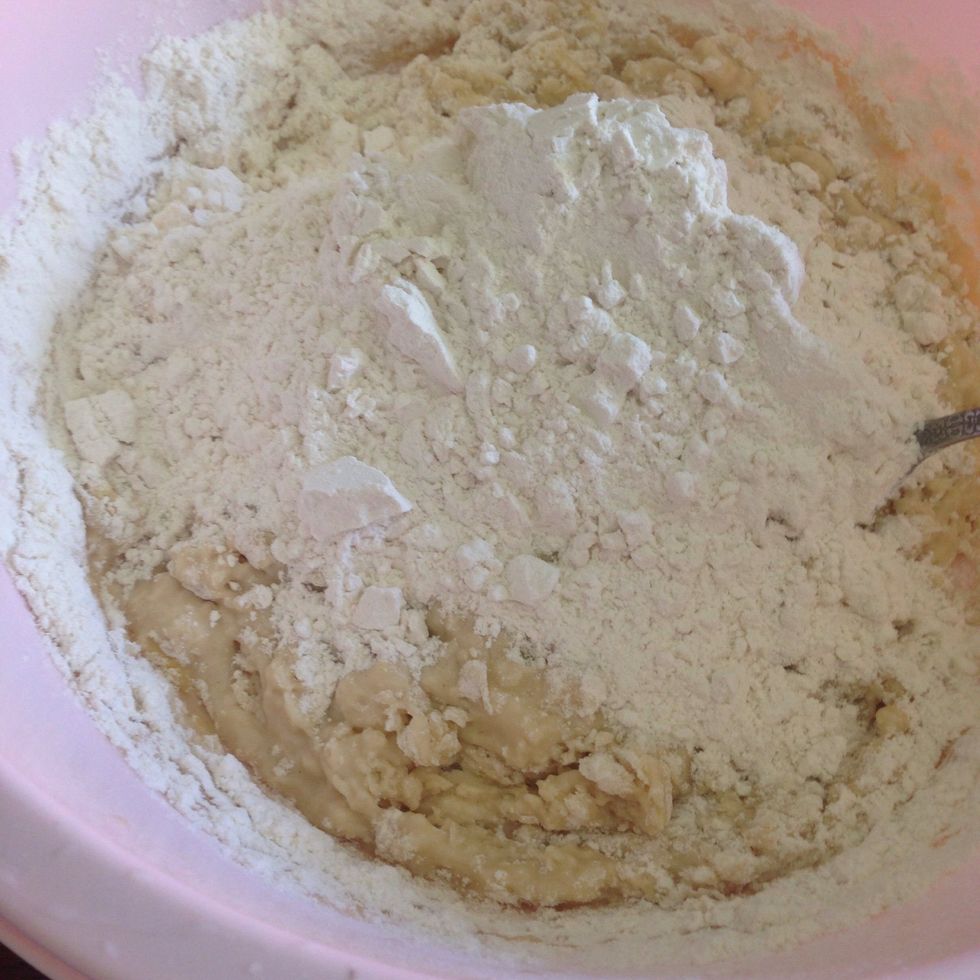 Add the rest of the flour ..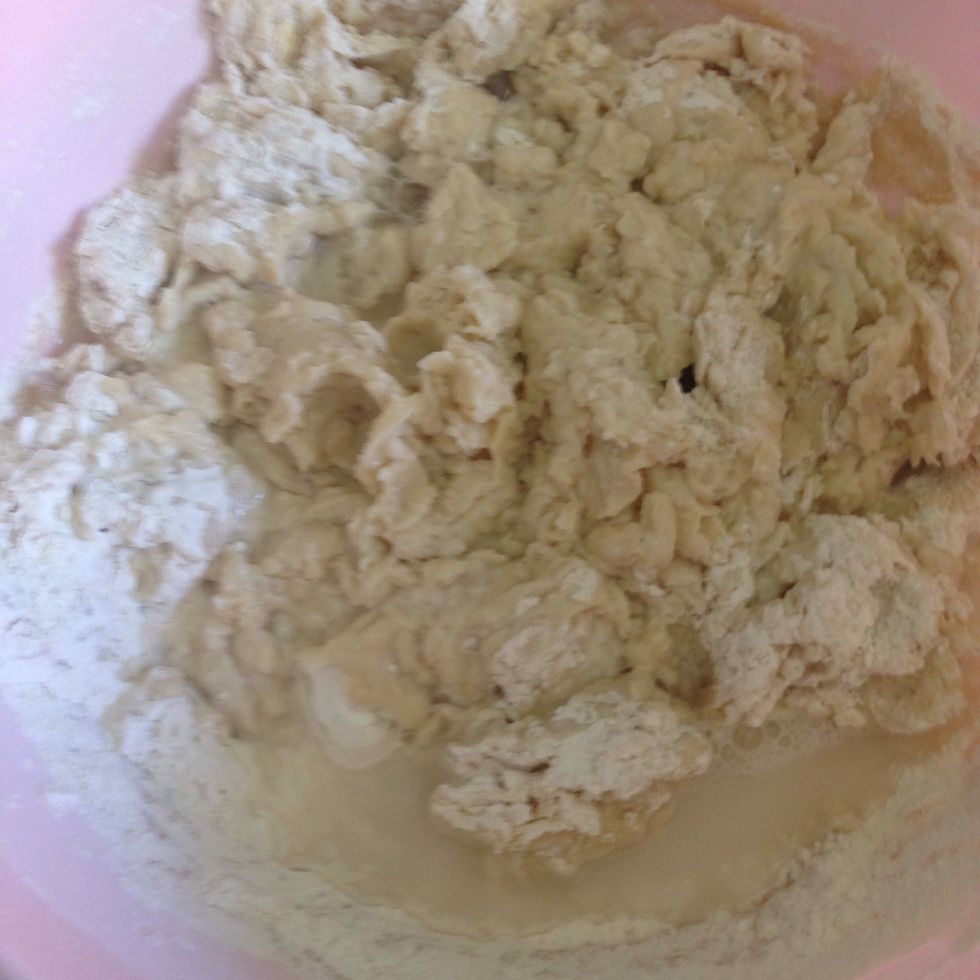 add 1/2 c warm water and start kneading ..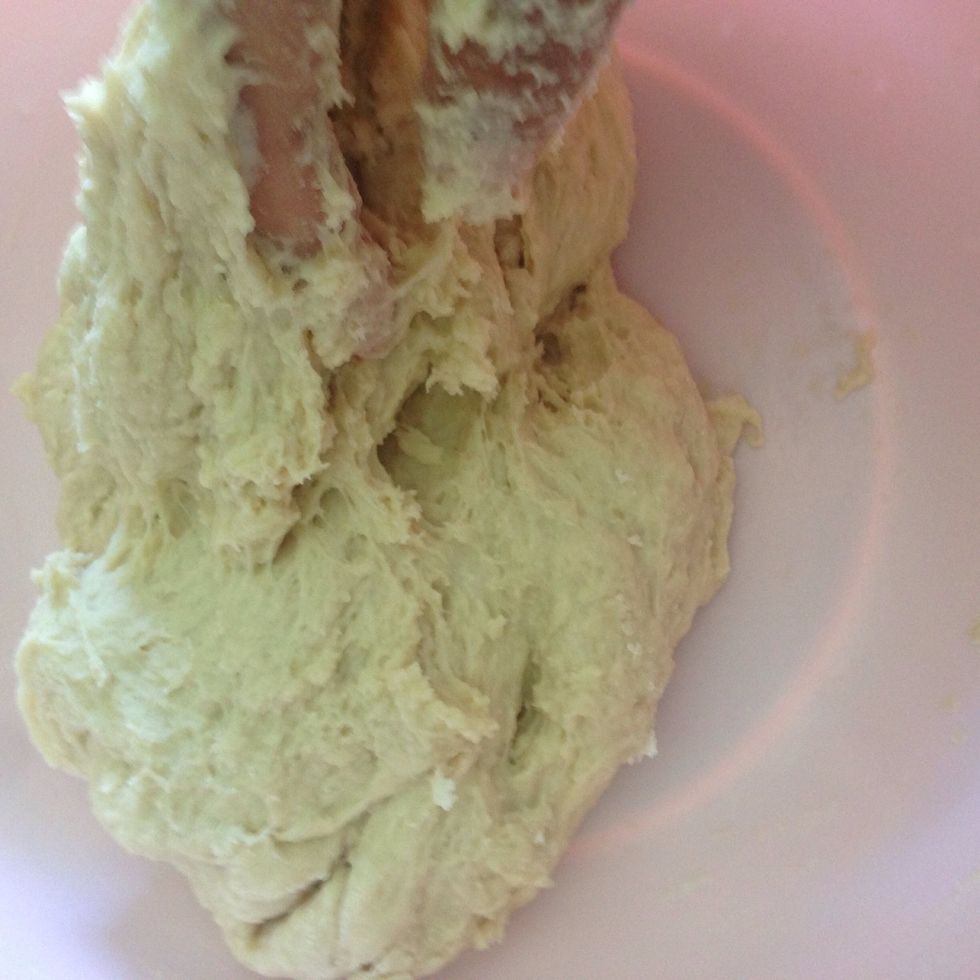 The dough will be kinda sticky ..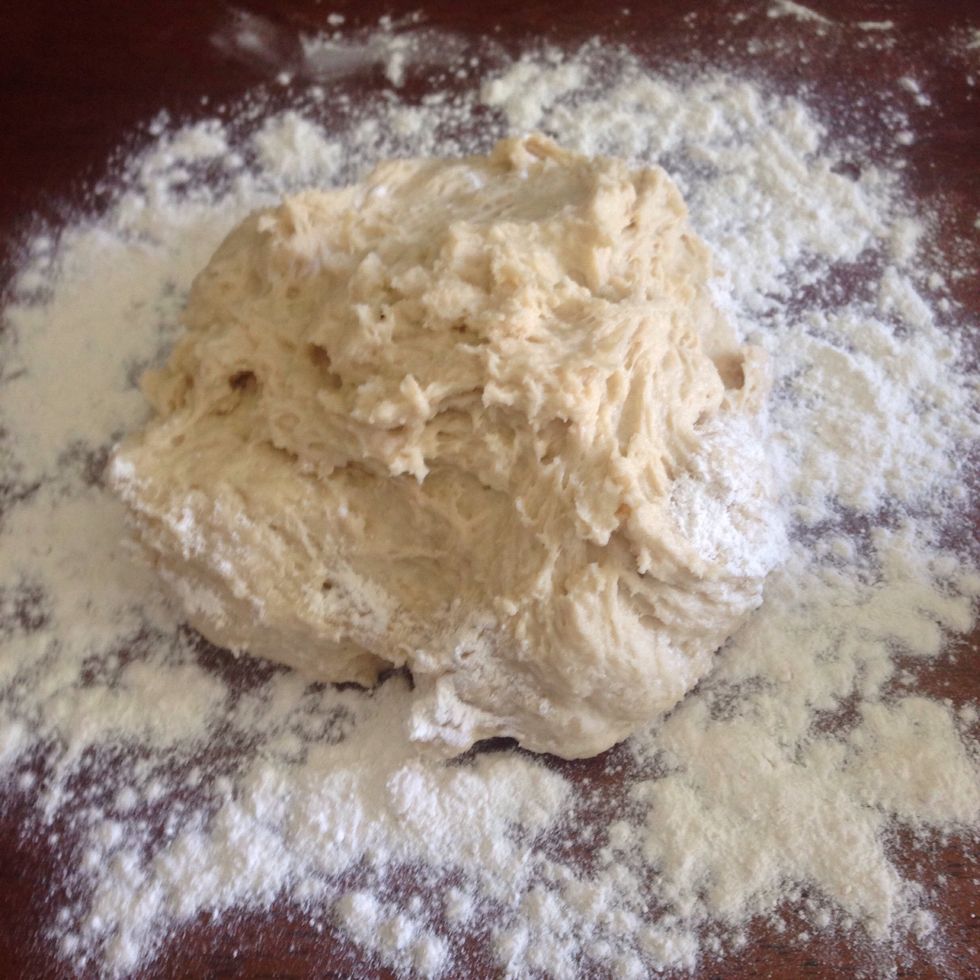 Add some flour to the countertop/ table and start kneading the dough until you get a non-stick dough.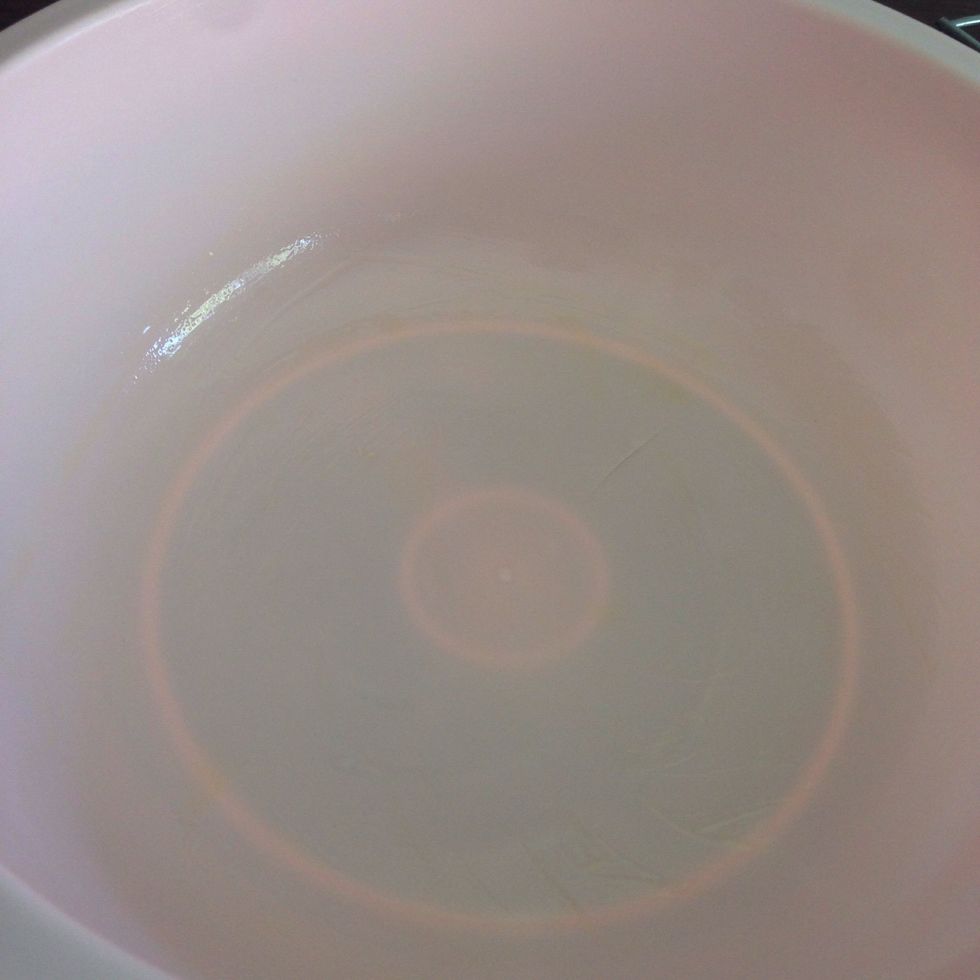 Grease the bowl ..
put the dough there and let rest for 10 min or until u prepare the fillings.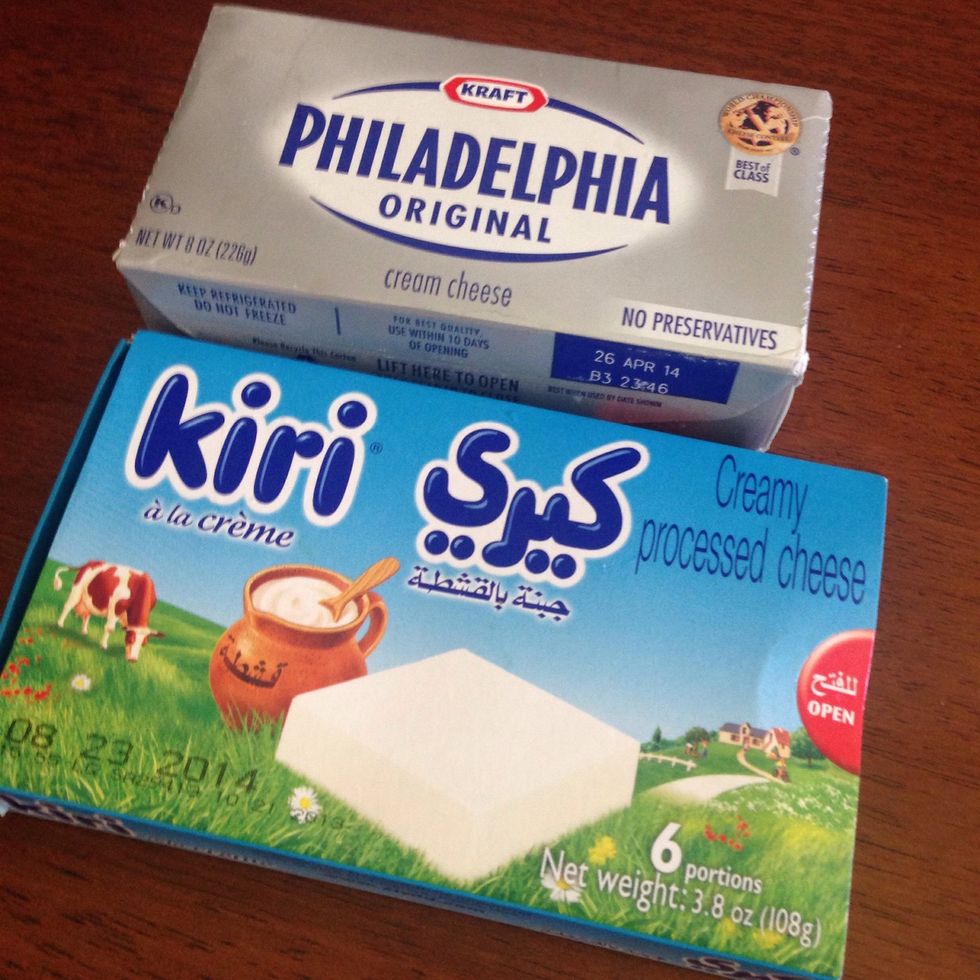 The cream cheese I used ..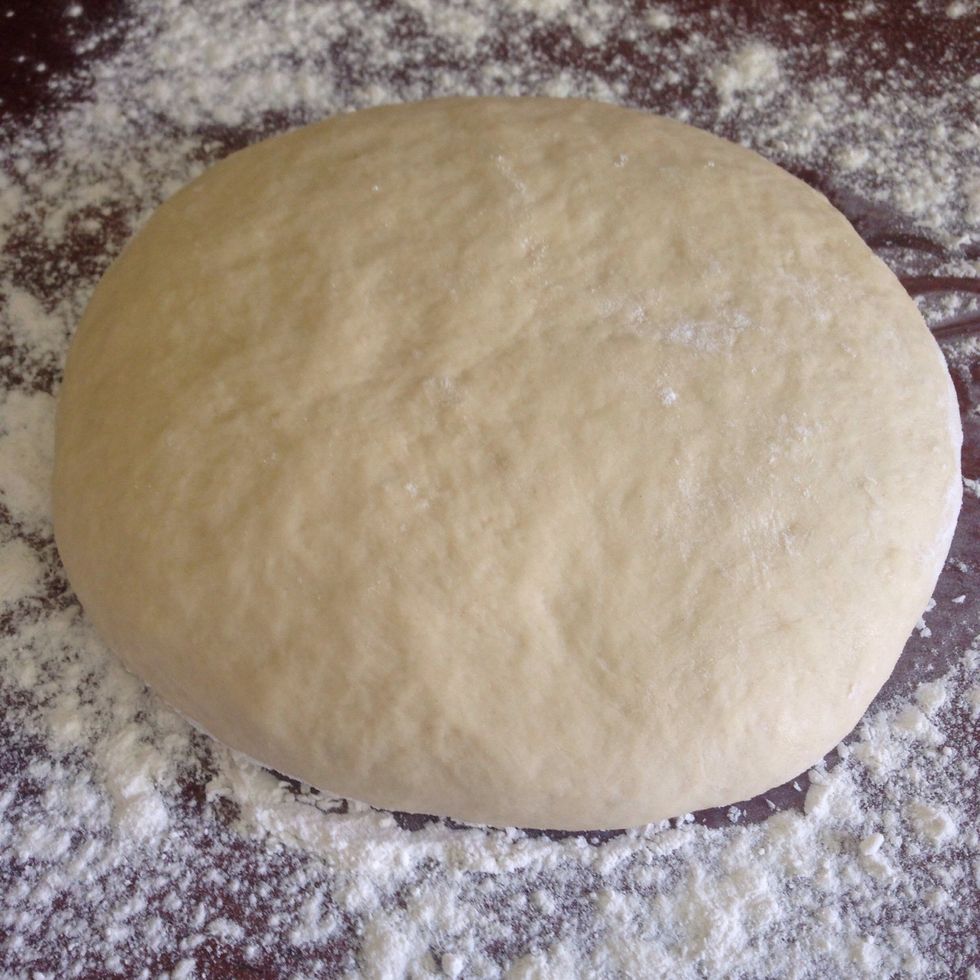 After that take the dough out back to the countertop.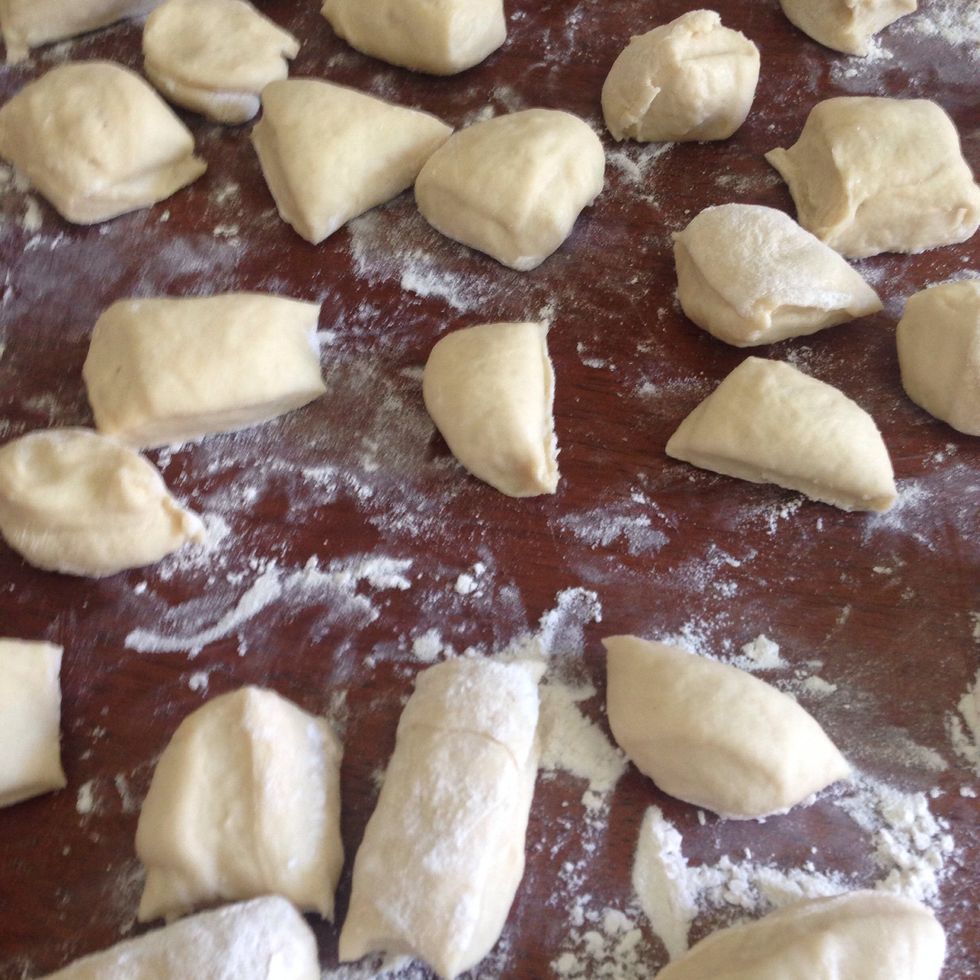 And cut the dough into 40 pieces ..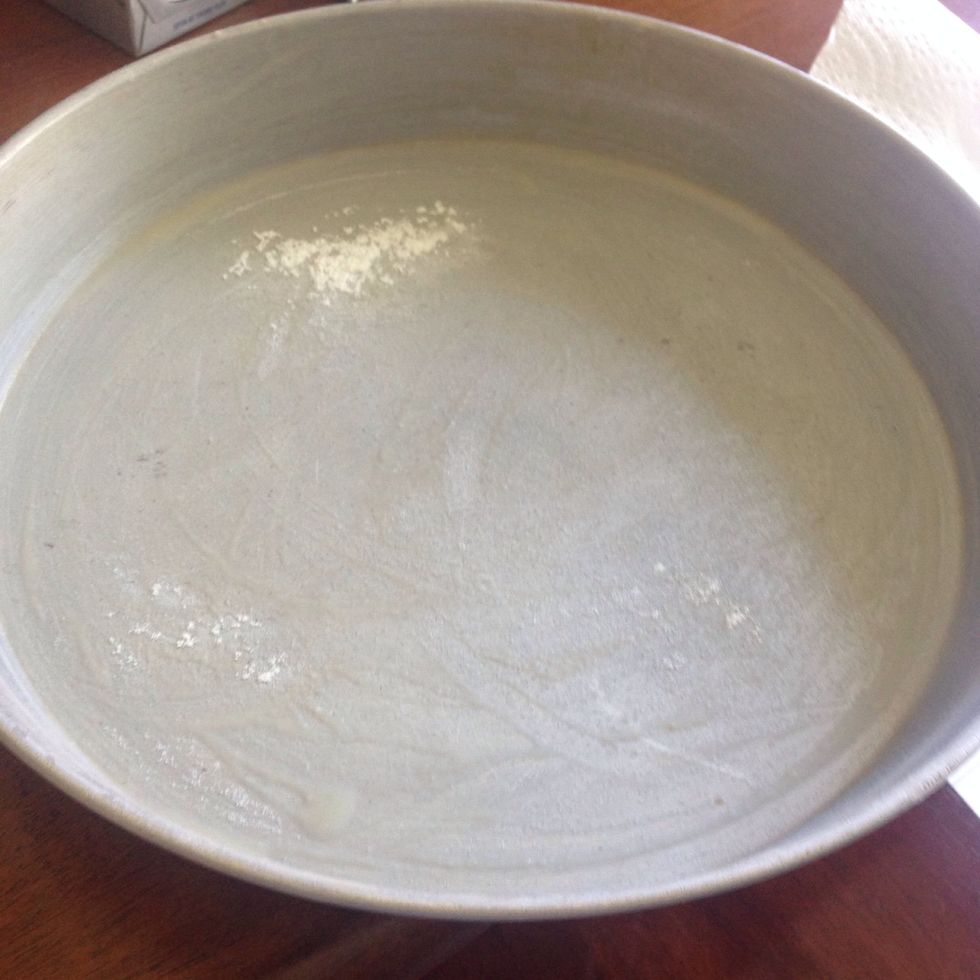 This the baking pan I used. Grease it with butter and sprinkle it with some flour.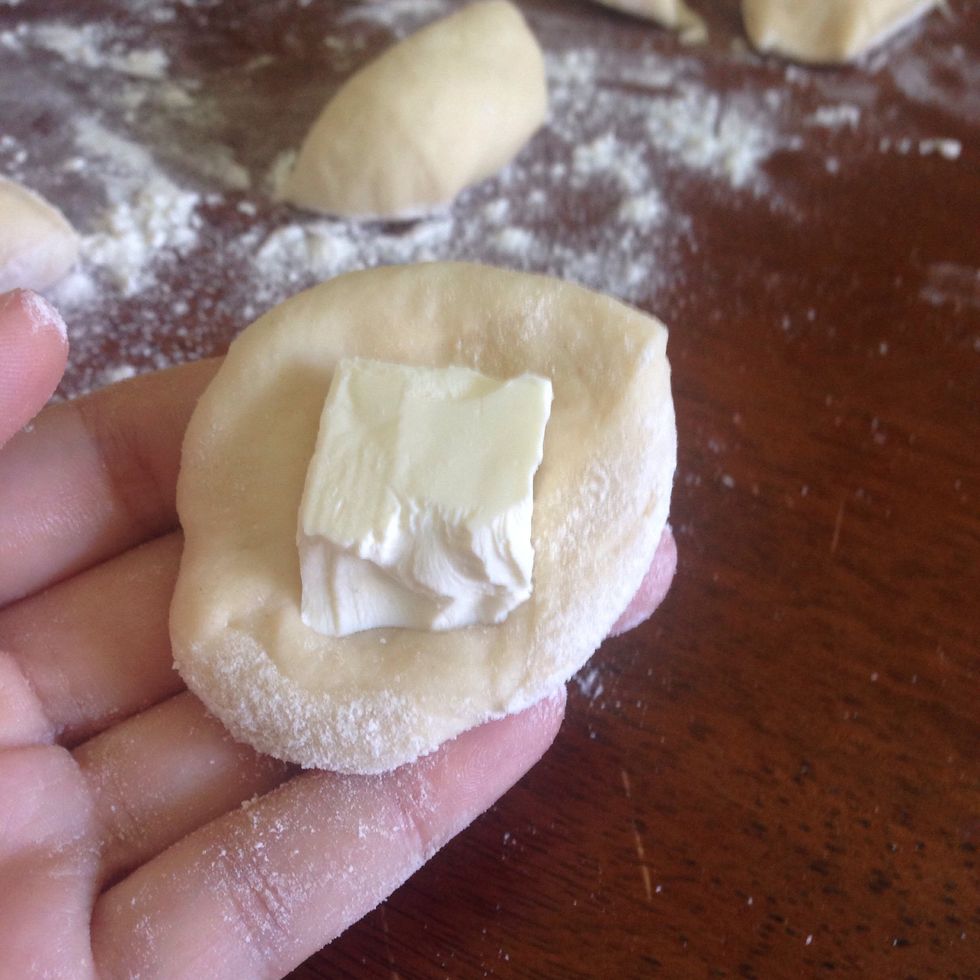 Take a piece of the dough and flatten it out. Then place a piece of cheese inside.close / pinch it with ur fingers.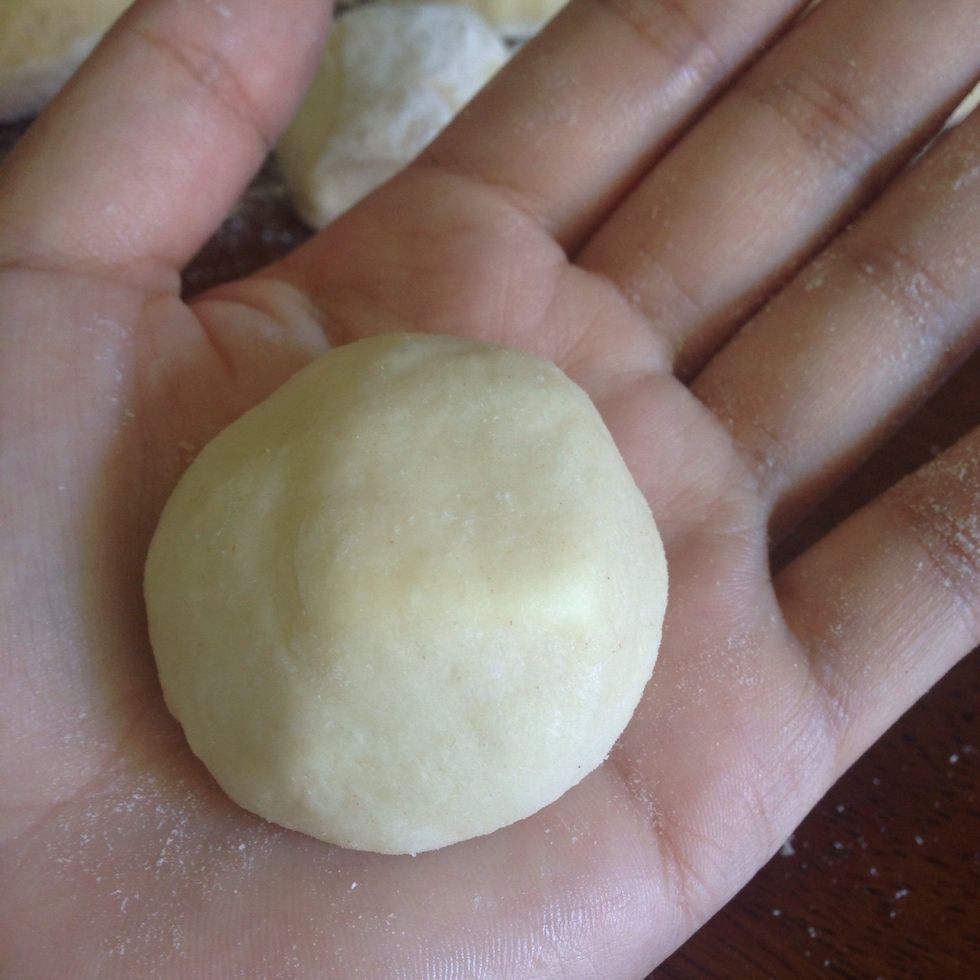 And then roll it into a small/ smooth ball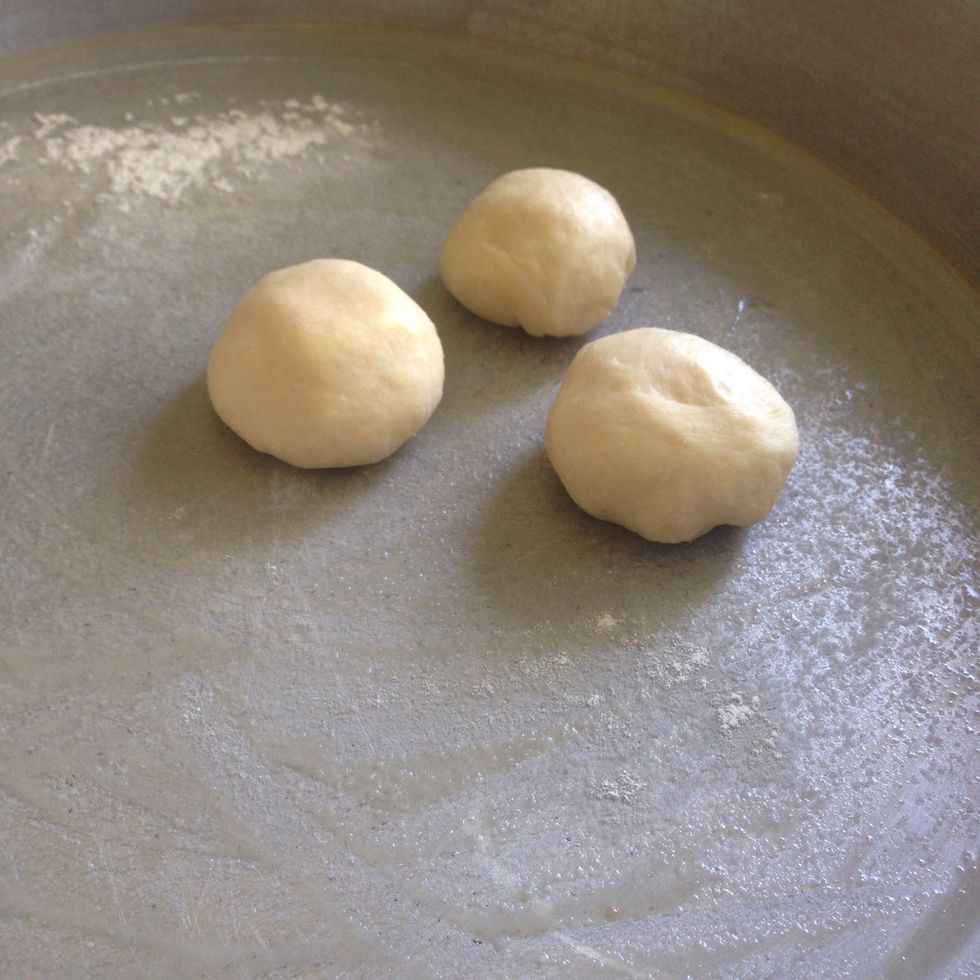 Place it into the prepared pan. Continue with the rest of the dough till you're finished .. And make sure to leave space between the dough balls to allow room for them to rest.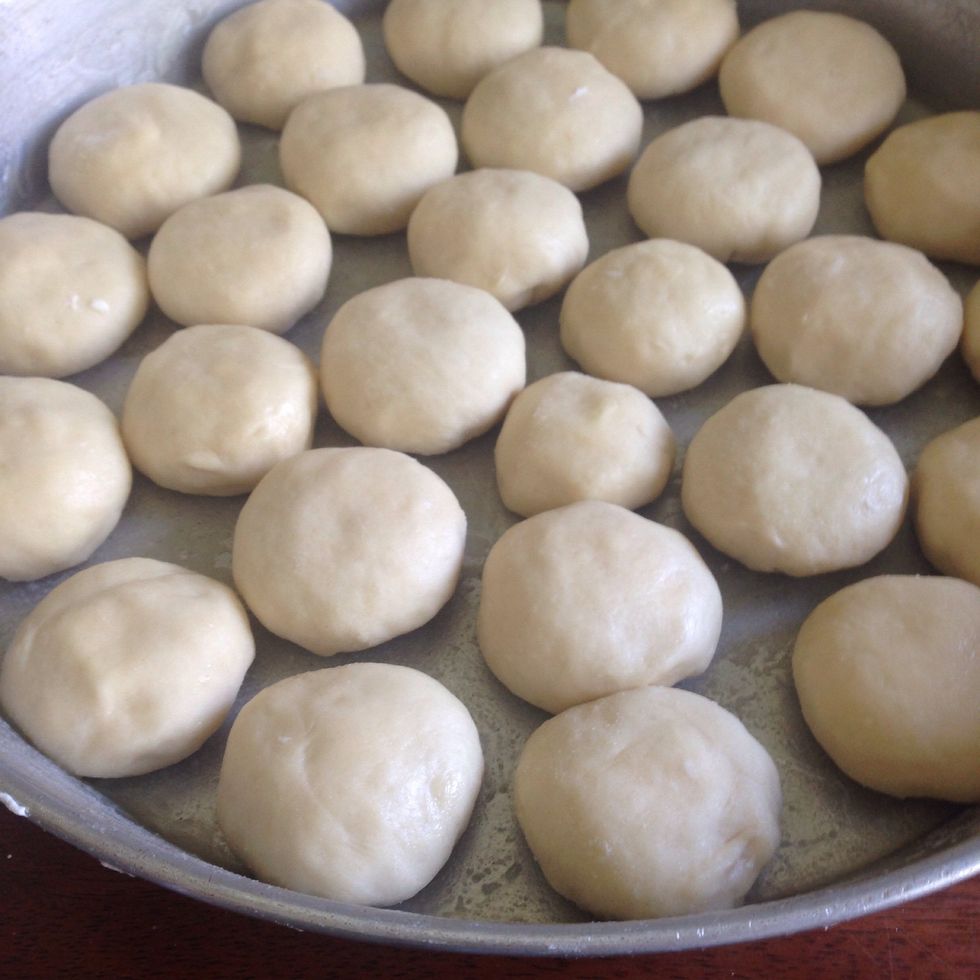 When you finish, let the dough rolls rise for 1-1/2 hours or until doubled in size ..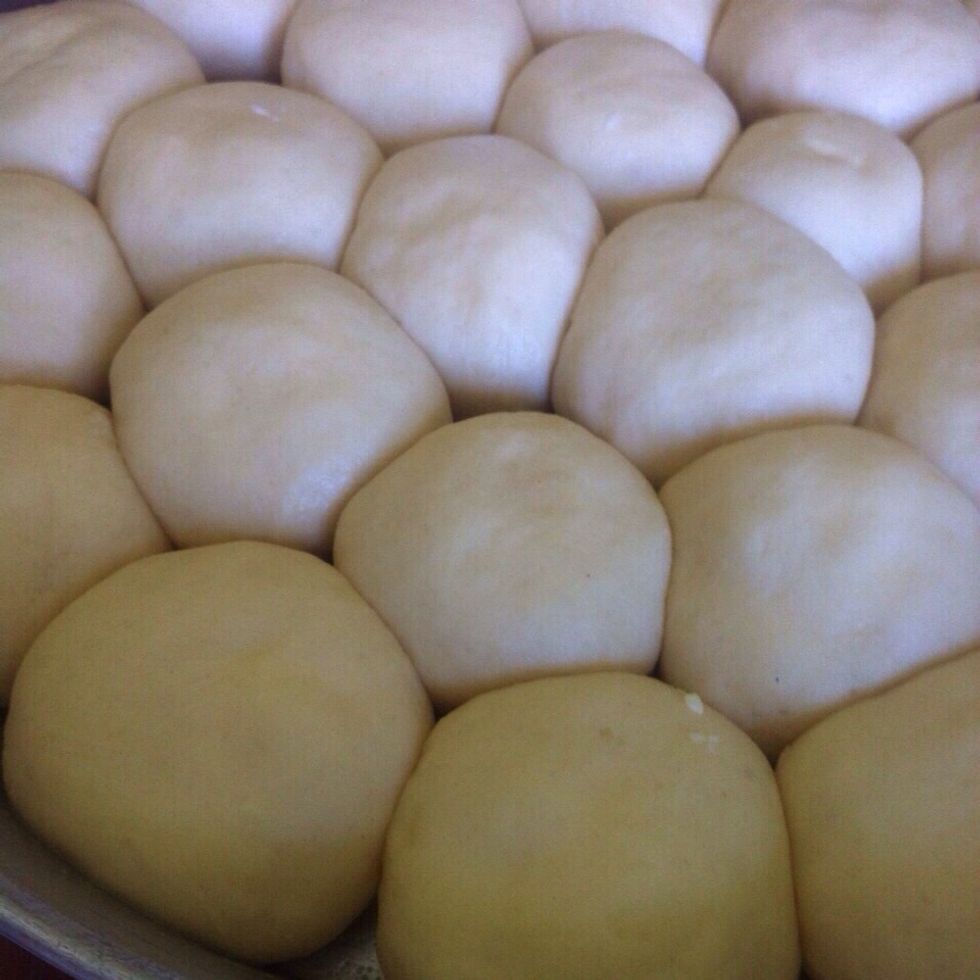 That's how they should look after rising.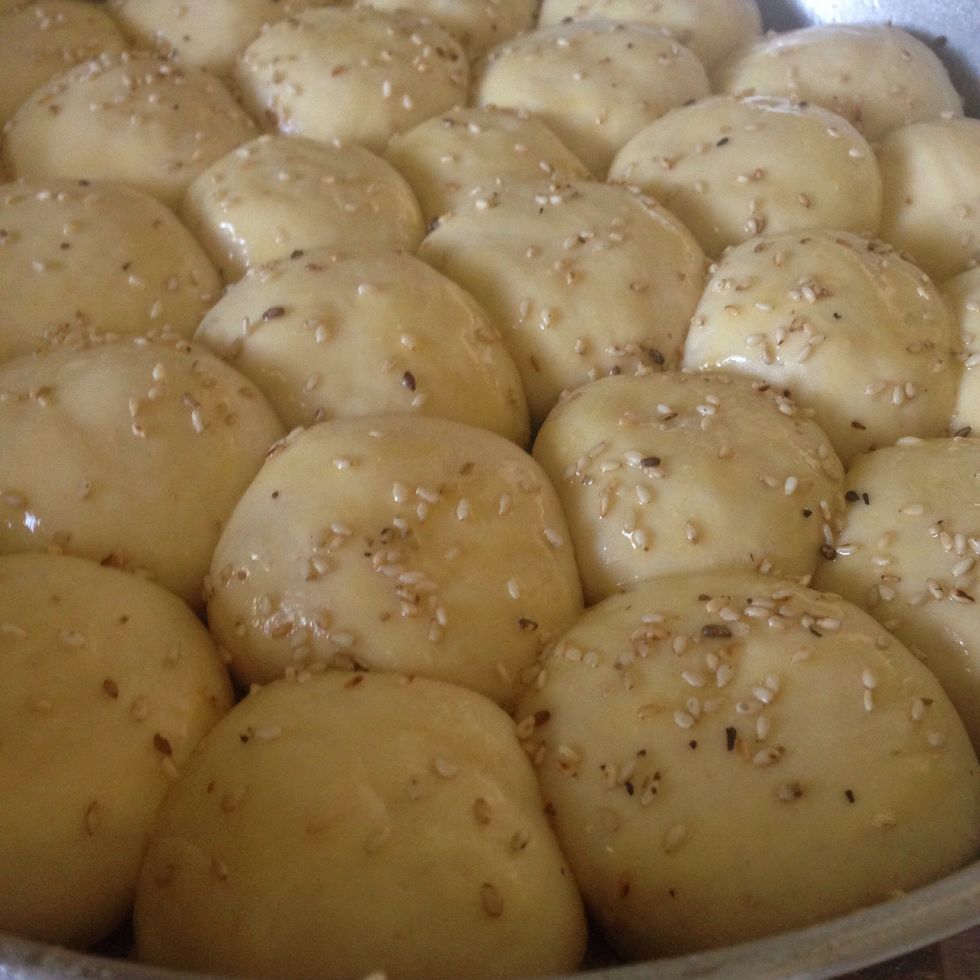 Brush the top of the dough with one egg and 1 tbsp milk. Then sprinkle sesame seeds on top.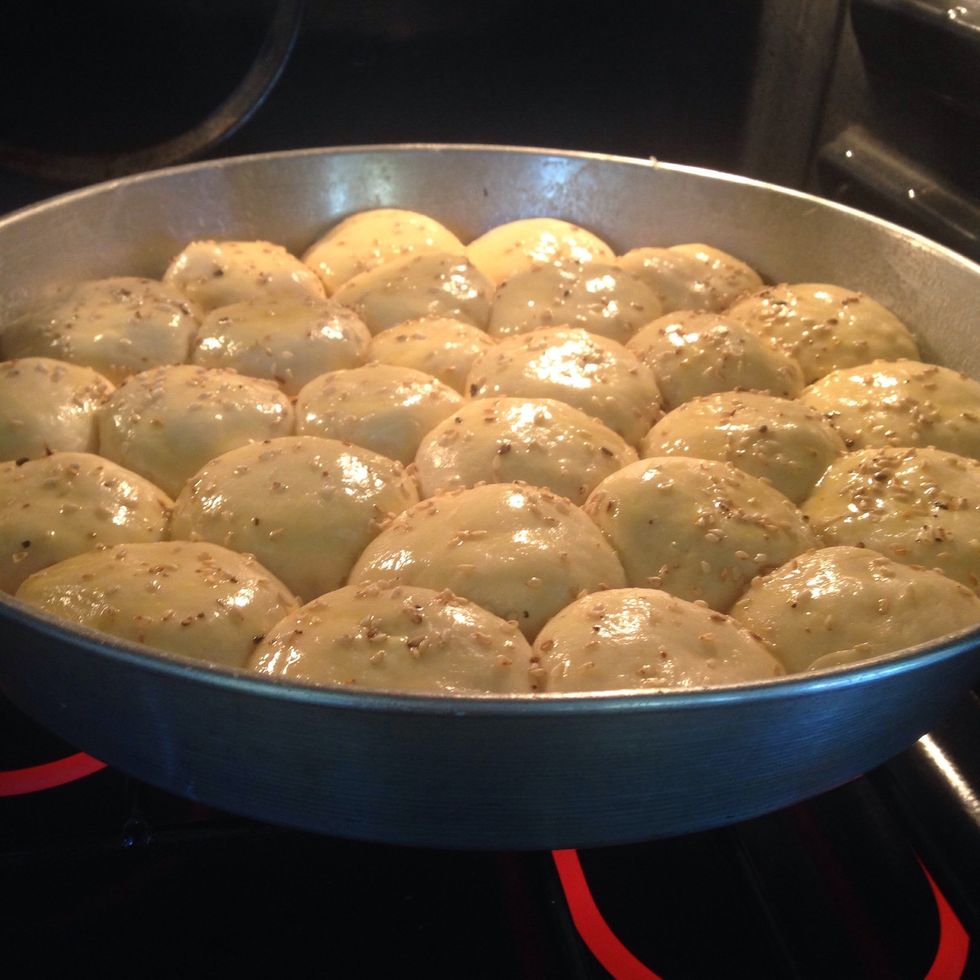 Place it in a preheated 500 F oven for 15 minutes. Or 350 F for 20-25 minutes.
In the meantime prepare the sugar syrup by heating 2 cups of sugar and 1 cup of water over a high heat. Let it boil for 5-10 min and then add 1 tsp lemon juice & 1 tsp of vanilla extract (optional) ..
Bread should look like this after removing them frm the oven.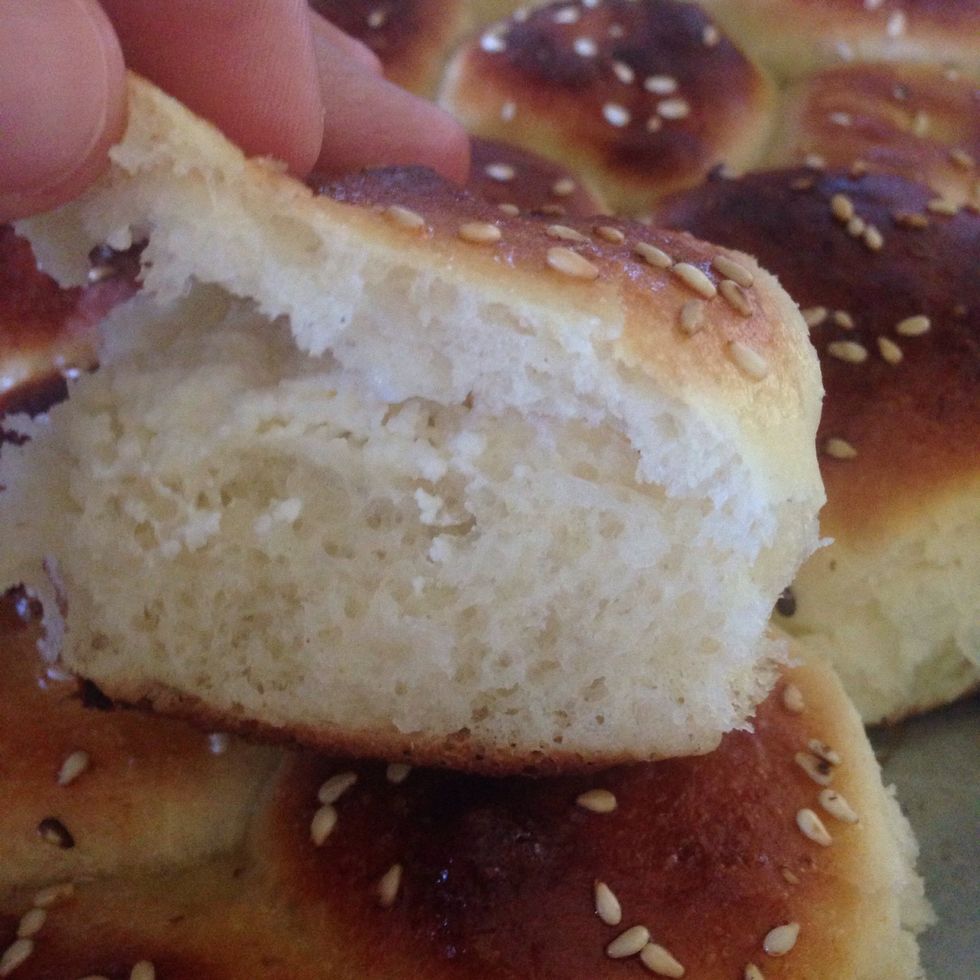 You can serve them without the sugar syrup ..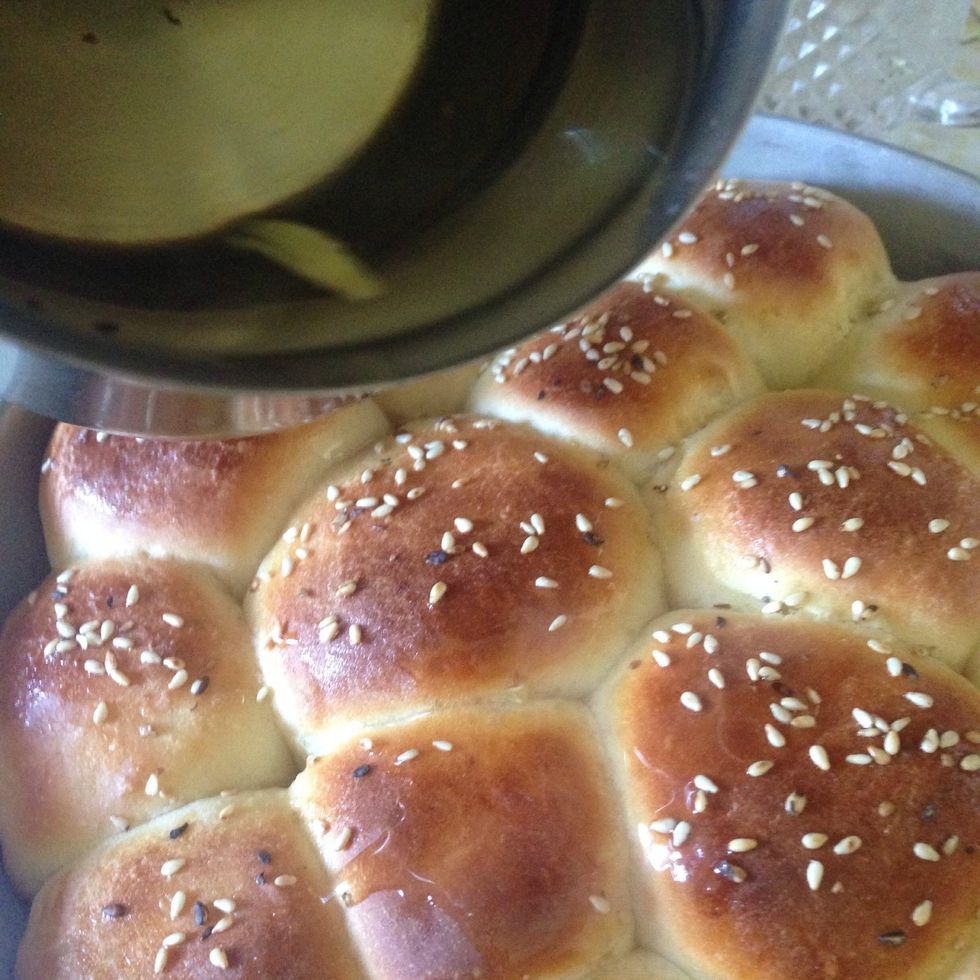 But they're more delicious with sugar syrup ..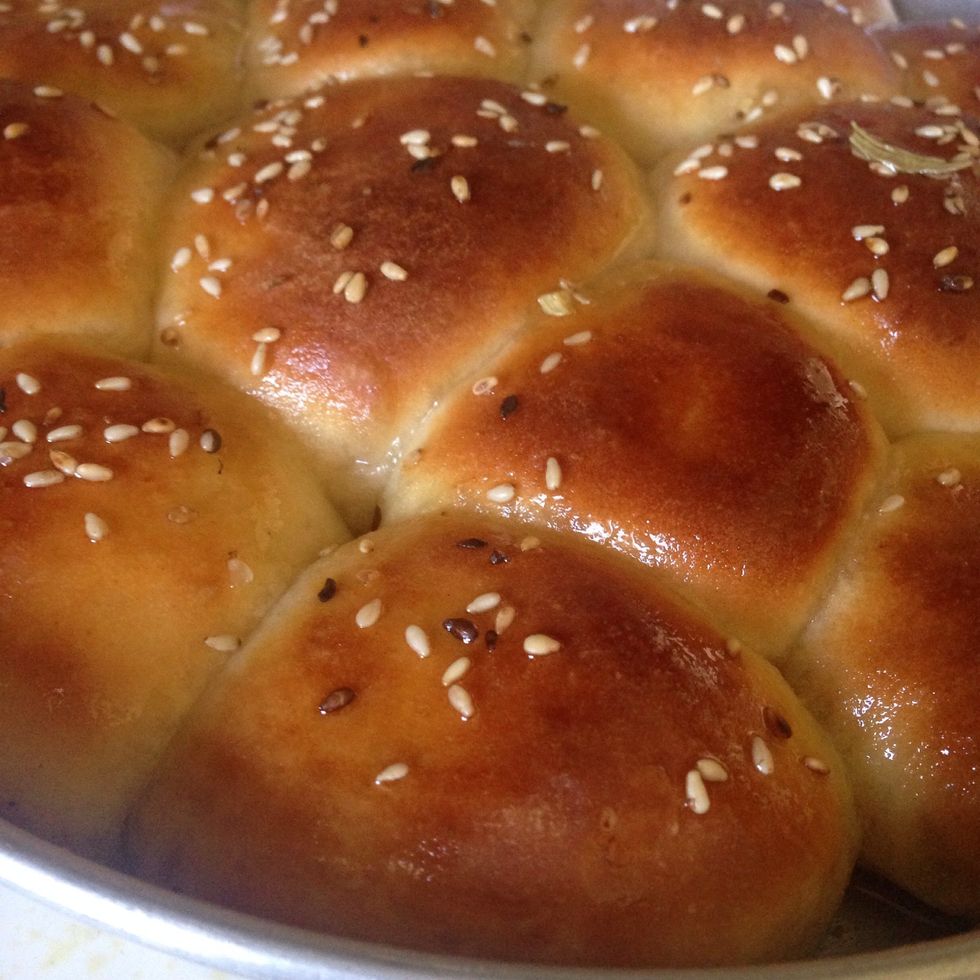 After adding the sugar syrup ..
From the inside .. Enjoy (:
3.0c Bread or all purpose flour
1/4c Powder milk
1.0Tbsp Active dry yeast
1/4Tbsp Sugar
1/4c Melted butter
2.0 Egg
1/2c Warm water
6.0oz Cream cheese
1.0Tbsp Milk
Sesame seeds
Nimah Al
There are a lot of things l like to do. I cook to make something delicious. I recycle to make something creative. Therefore, a hobby makes me happy.