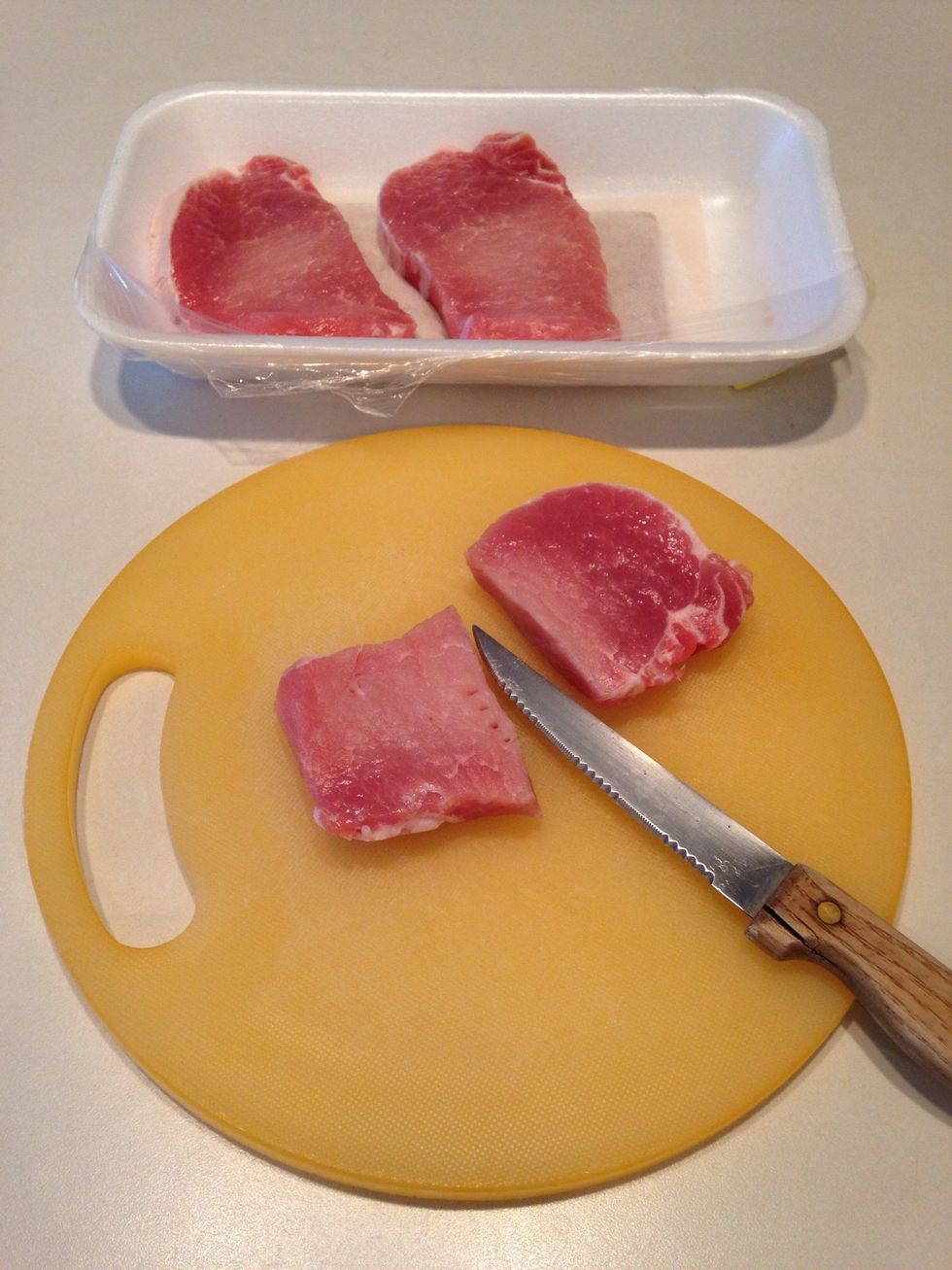 Halve pork chops and trim extra fat.
Place waxed paper over pork and pound with a meat mallet (or even the bottom of a measuring cup!)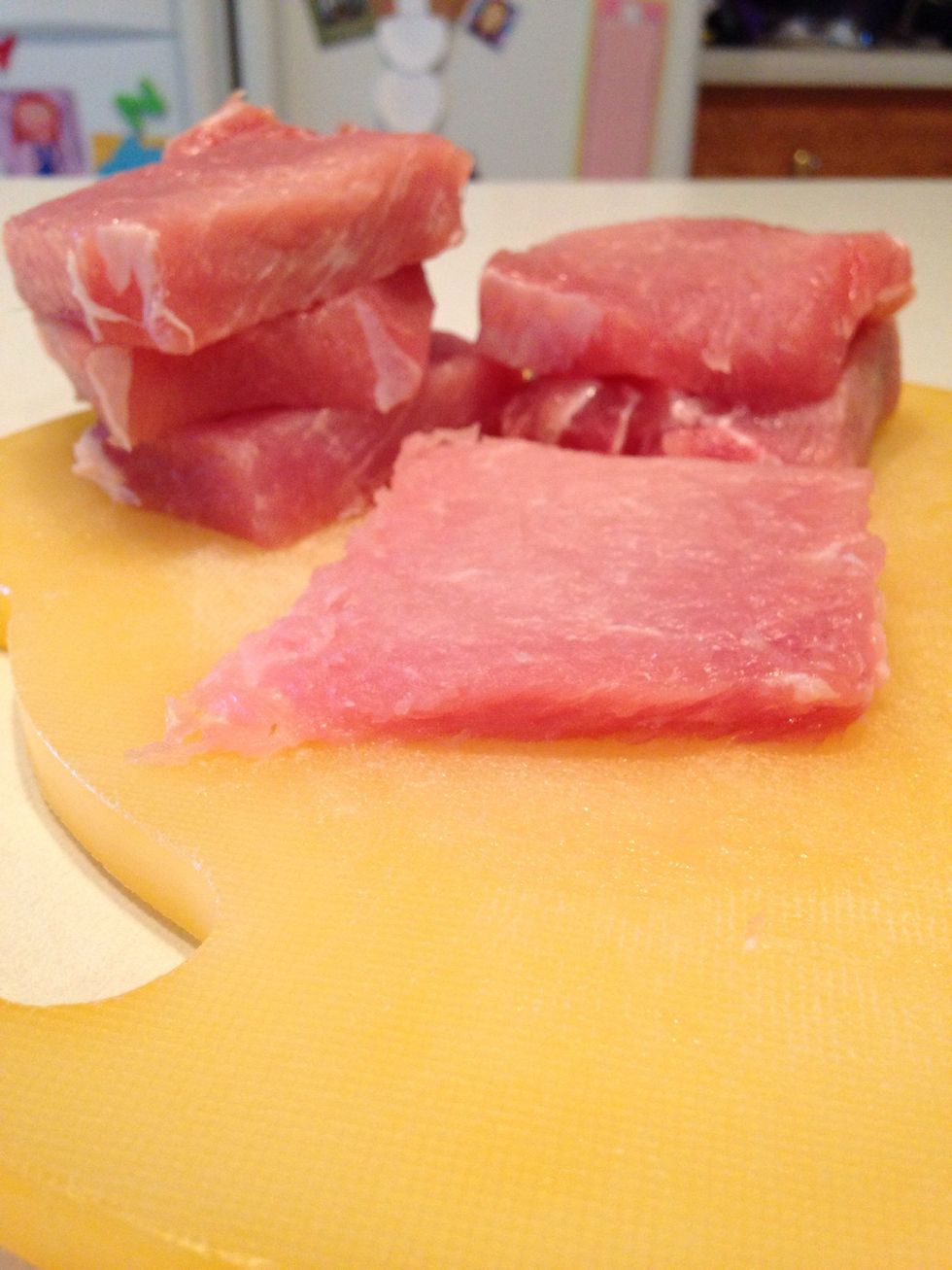 You want the thickness to be about 1/8" to cook quickly.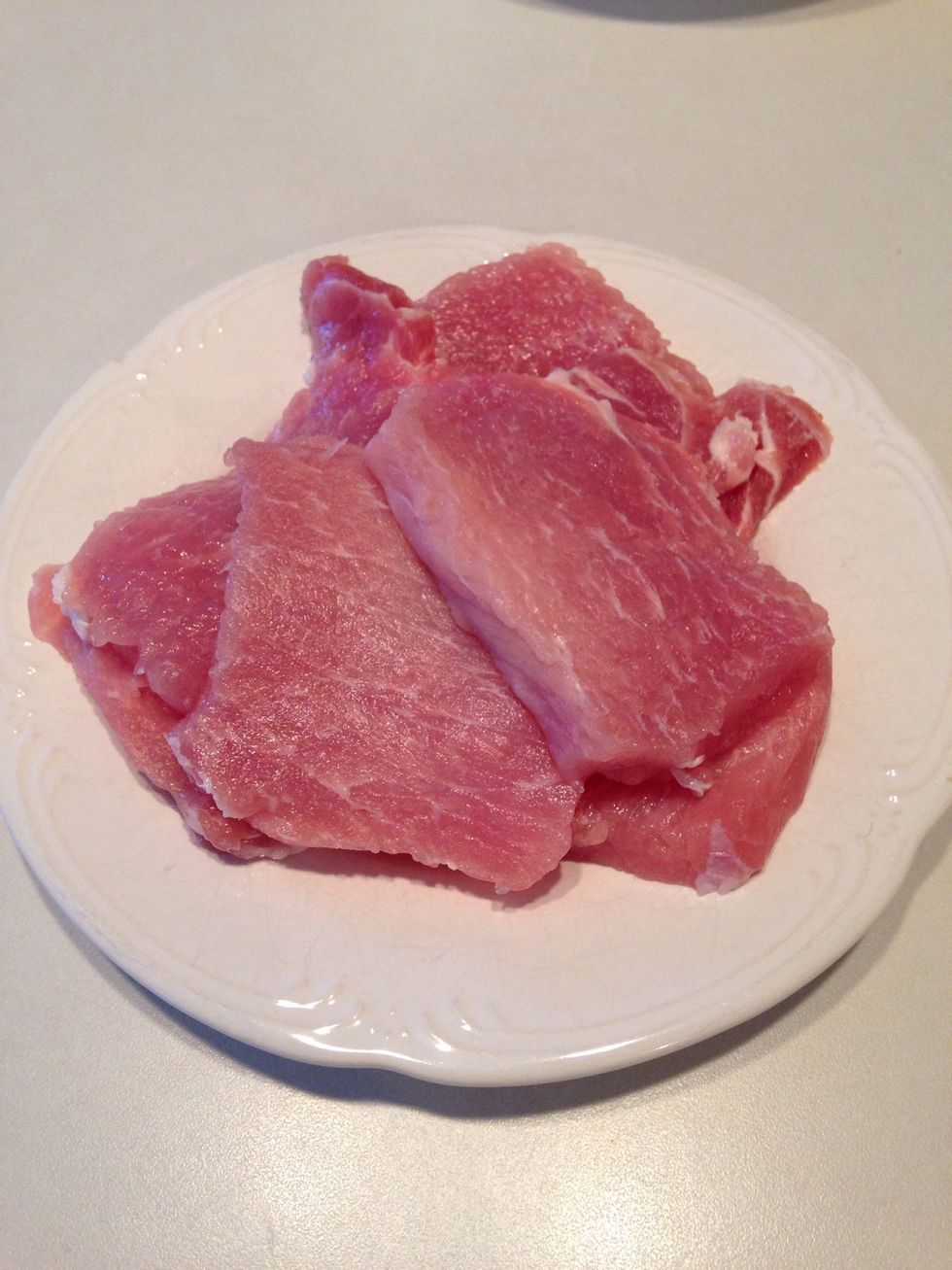 Like this. Set aside.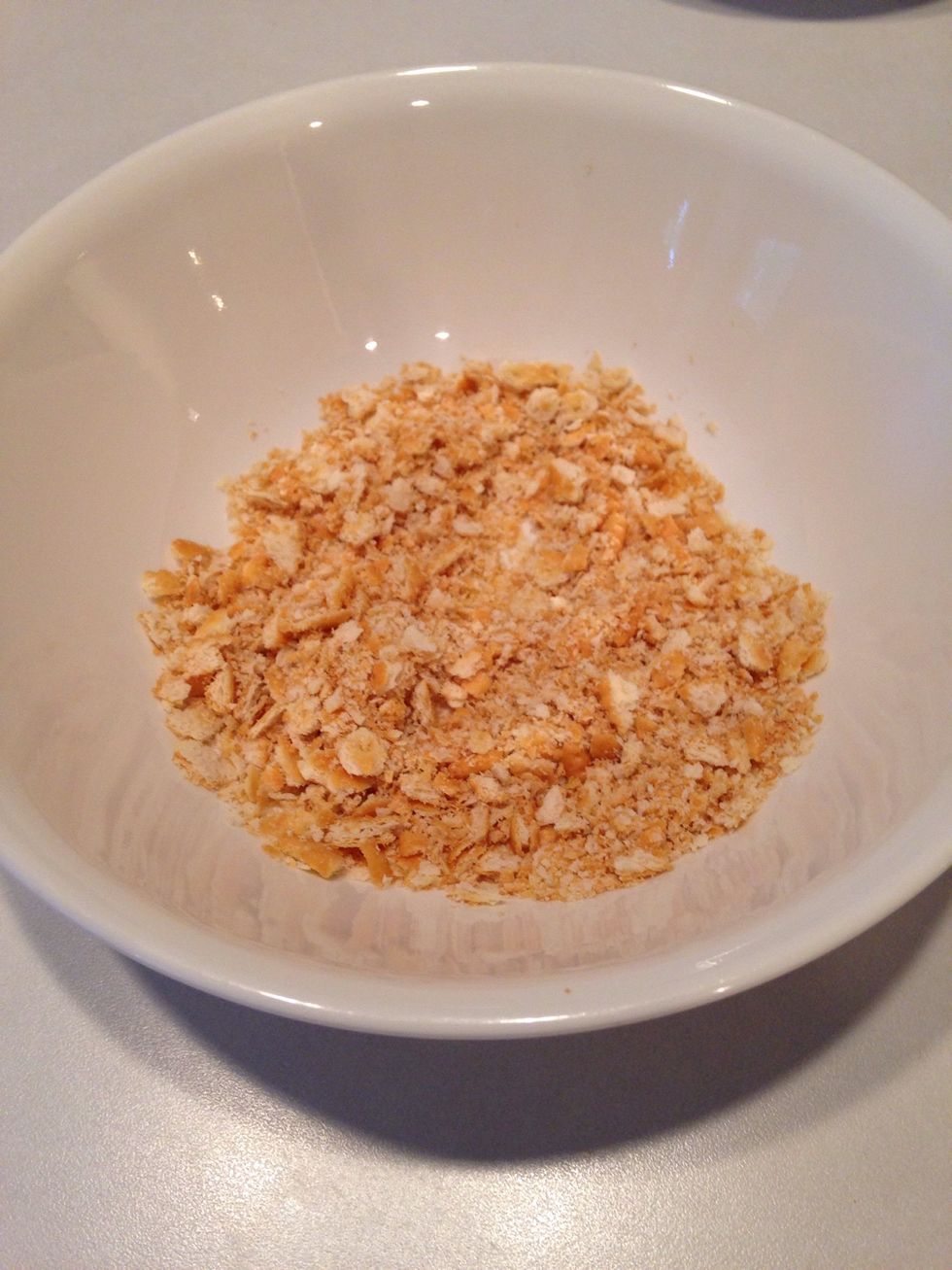 Crumble crackers in a shallow bowl.
Add Panko.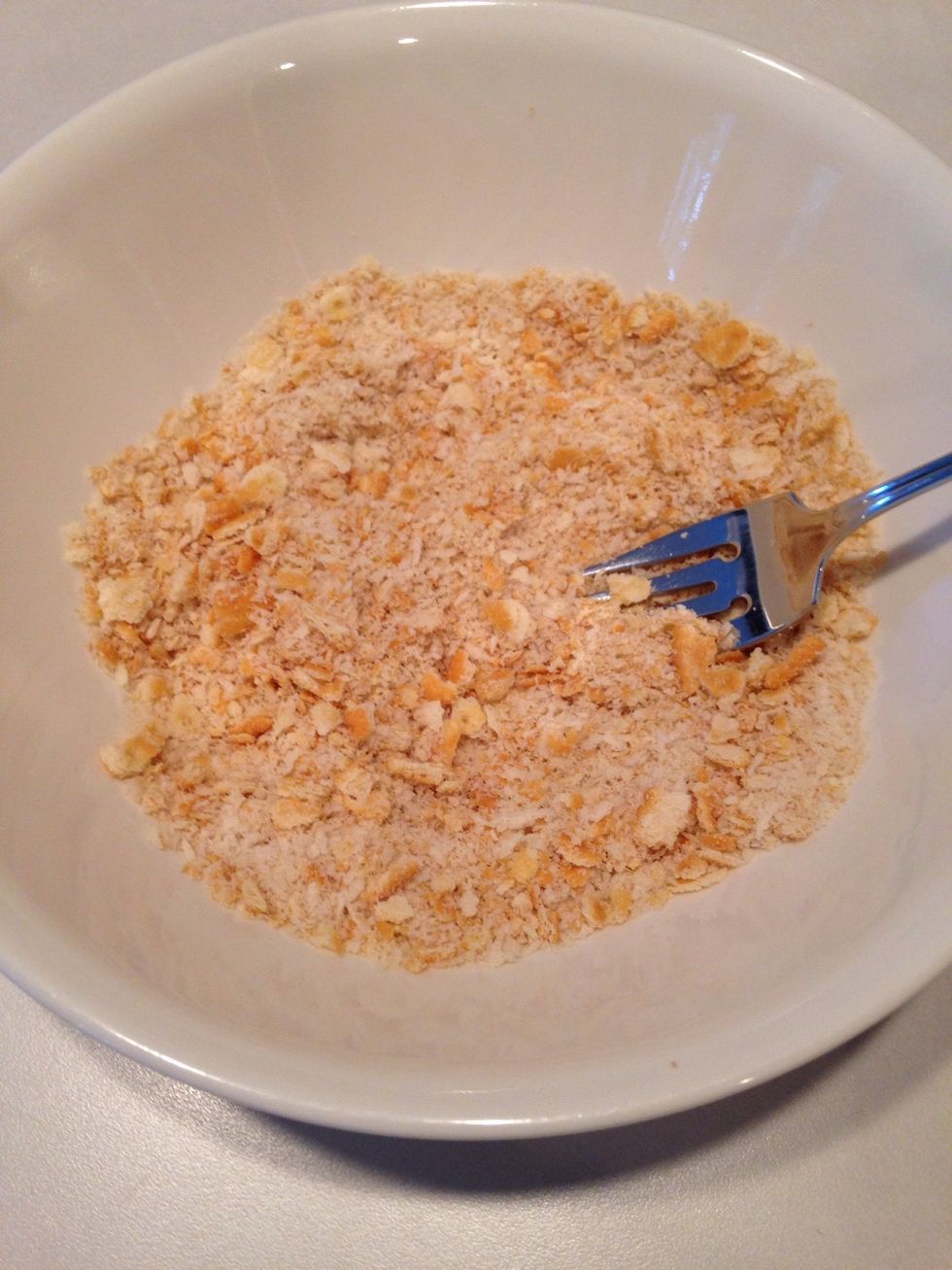 Mix well. Set aside.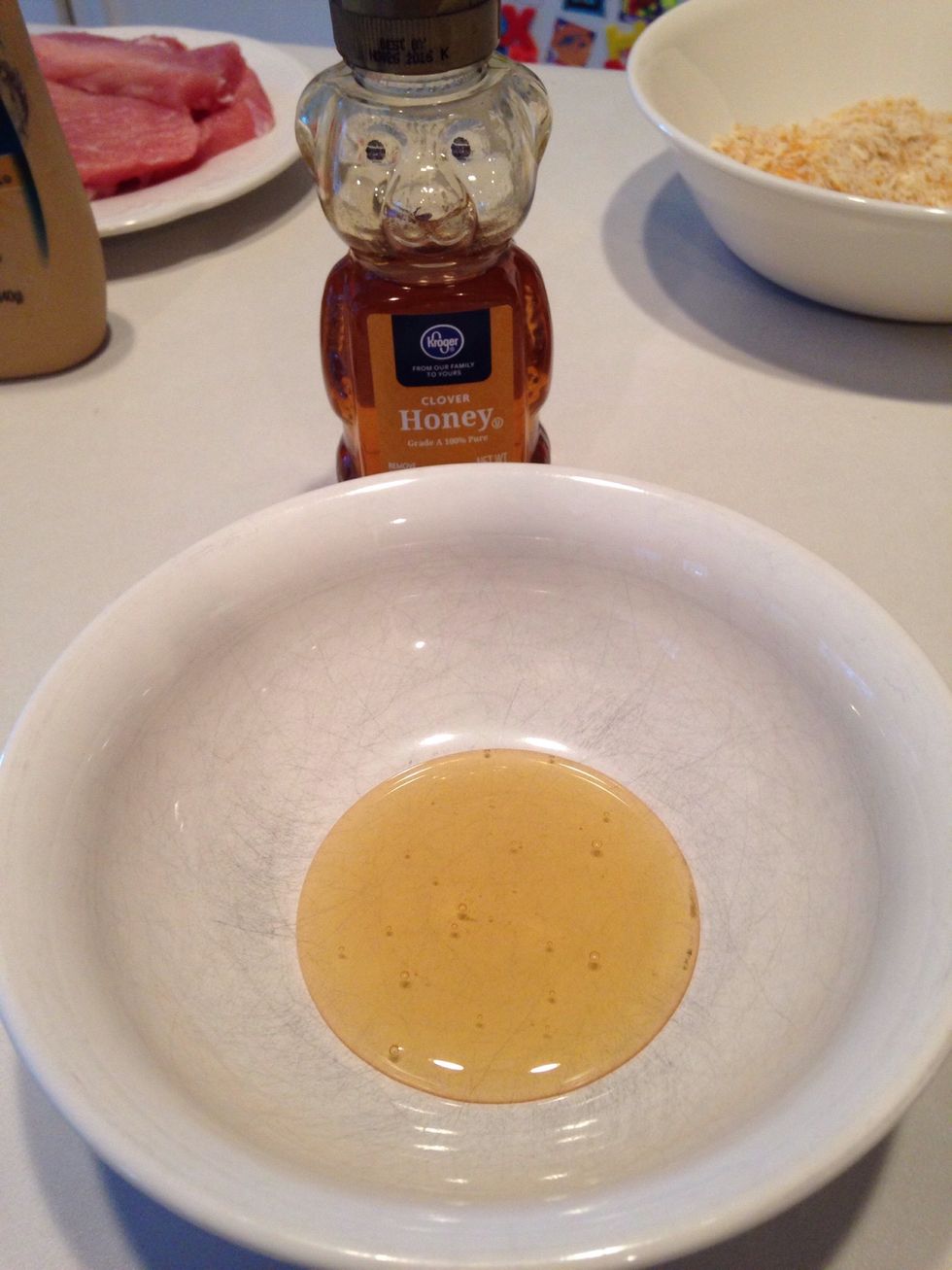 In a separate bowl, add honey.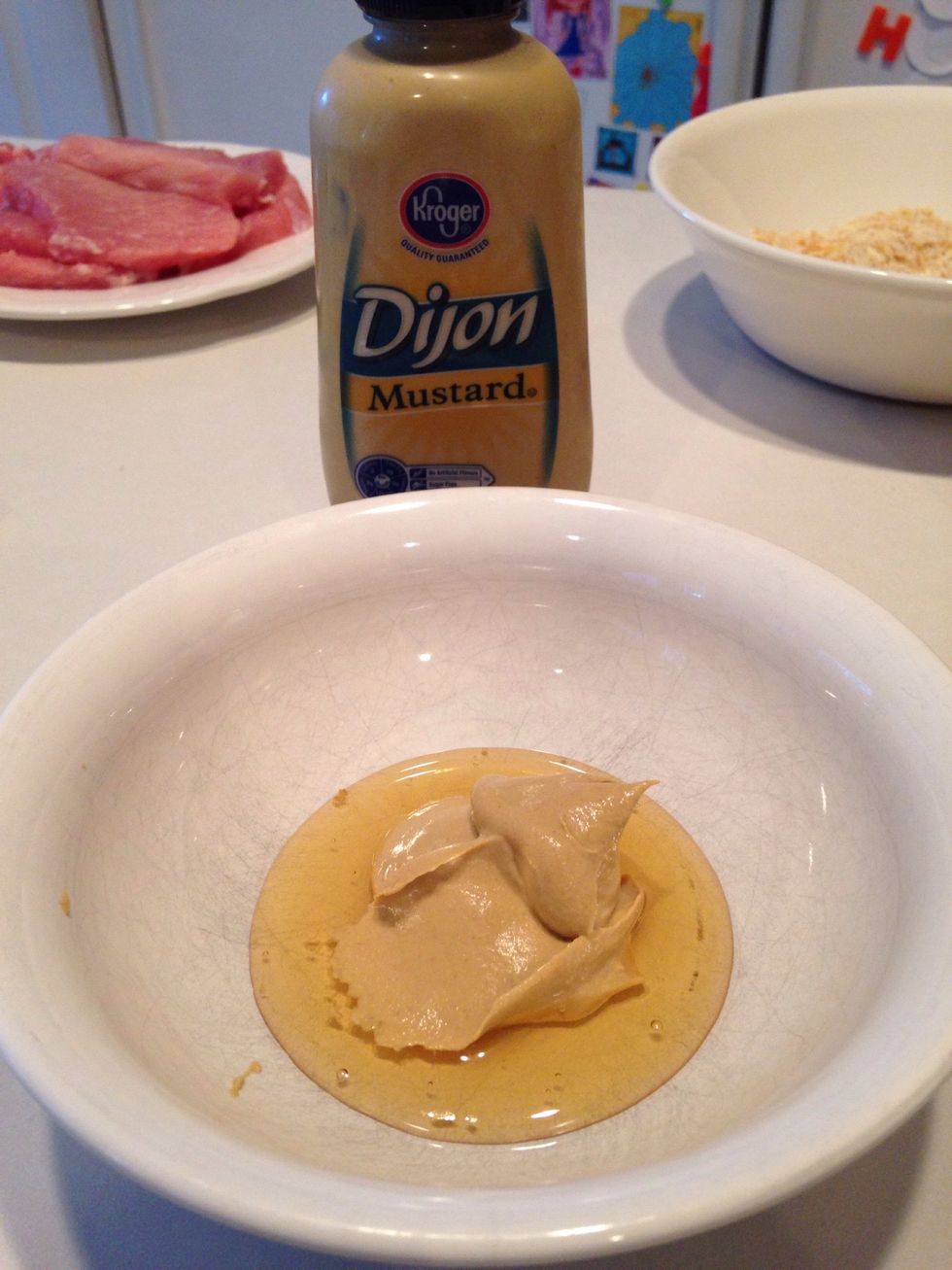 Add mustard.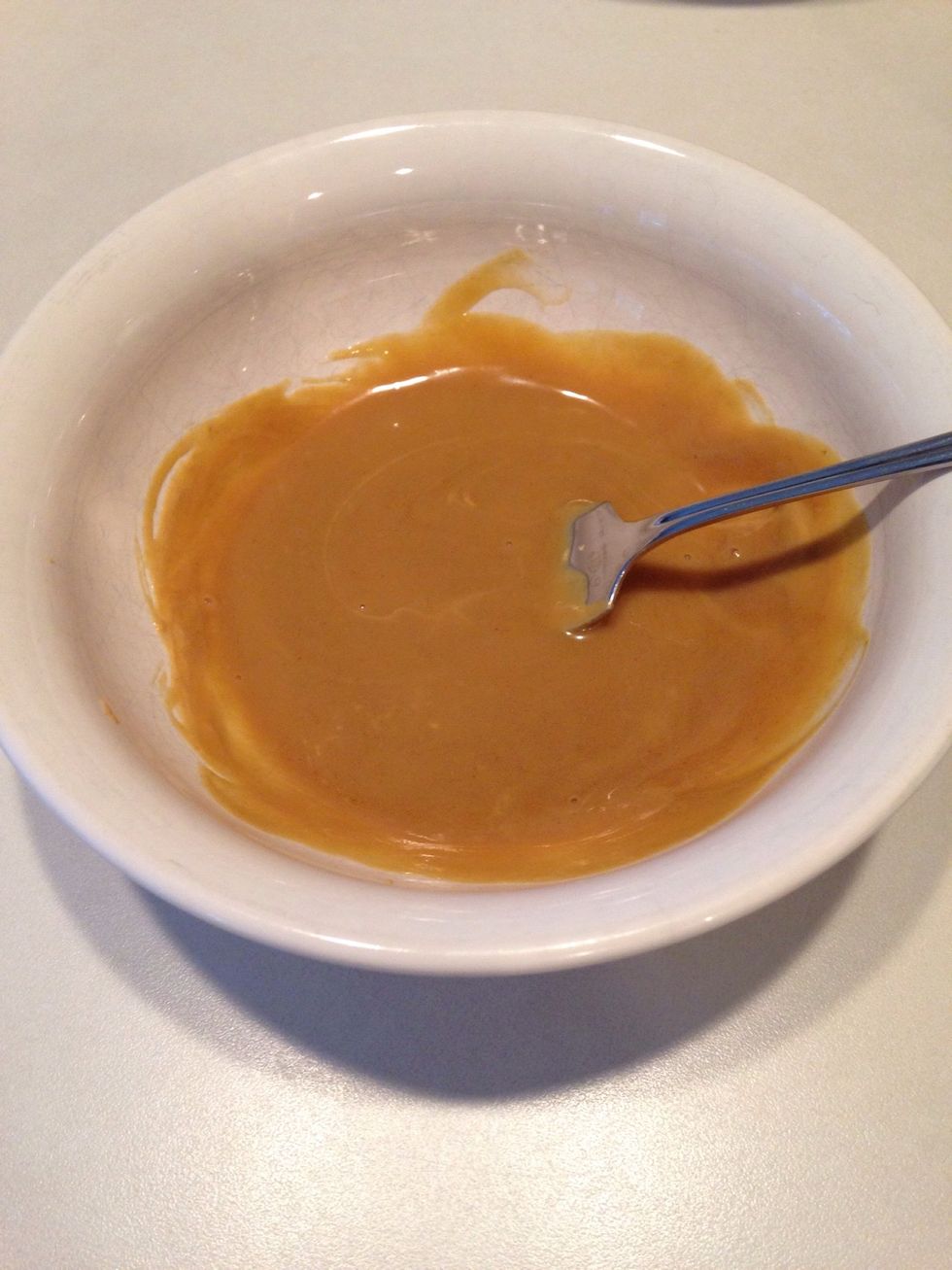 Mix well.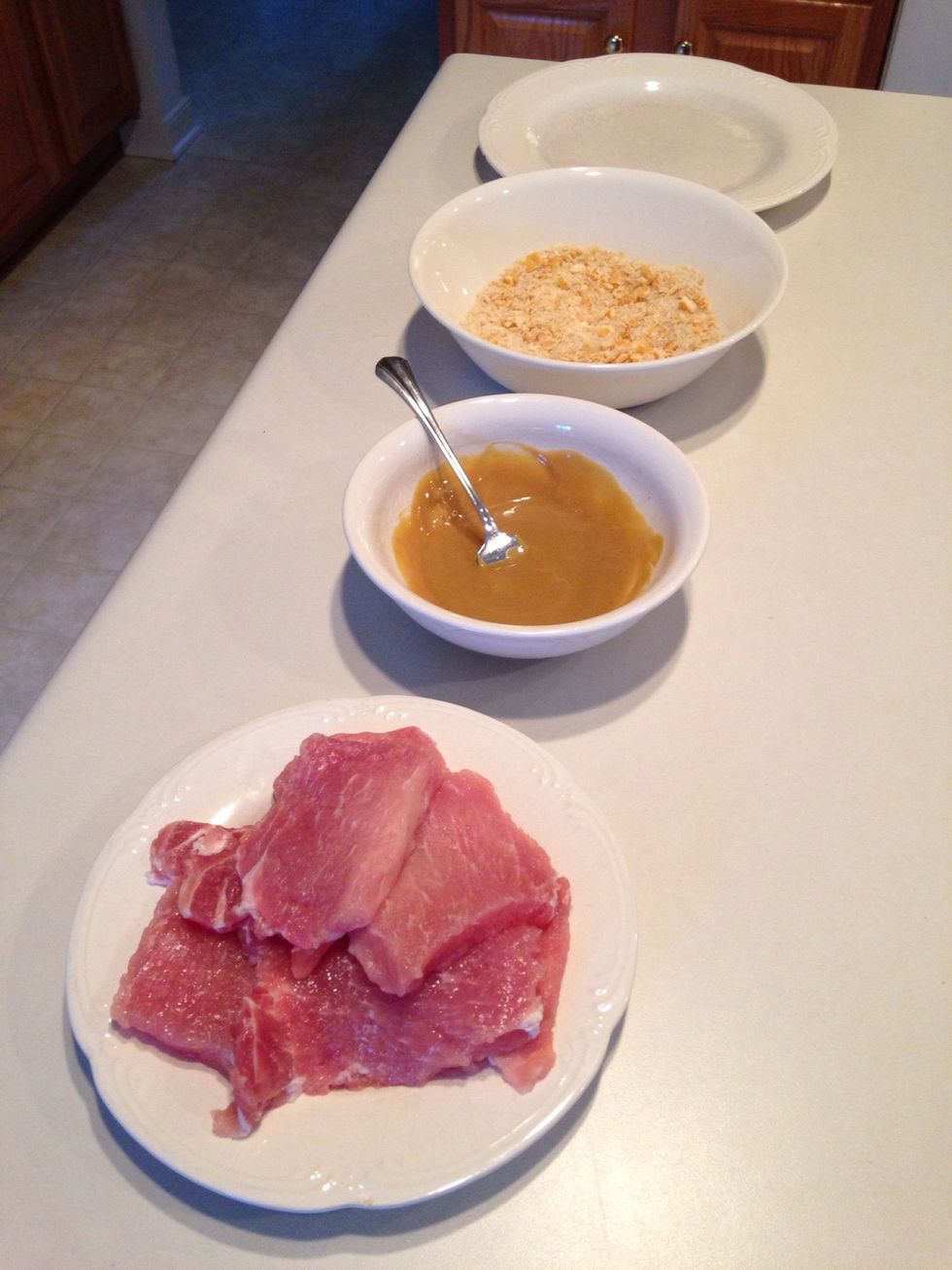 Set up your coating station like this.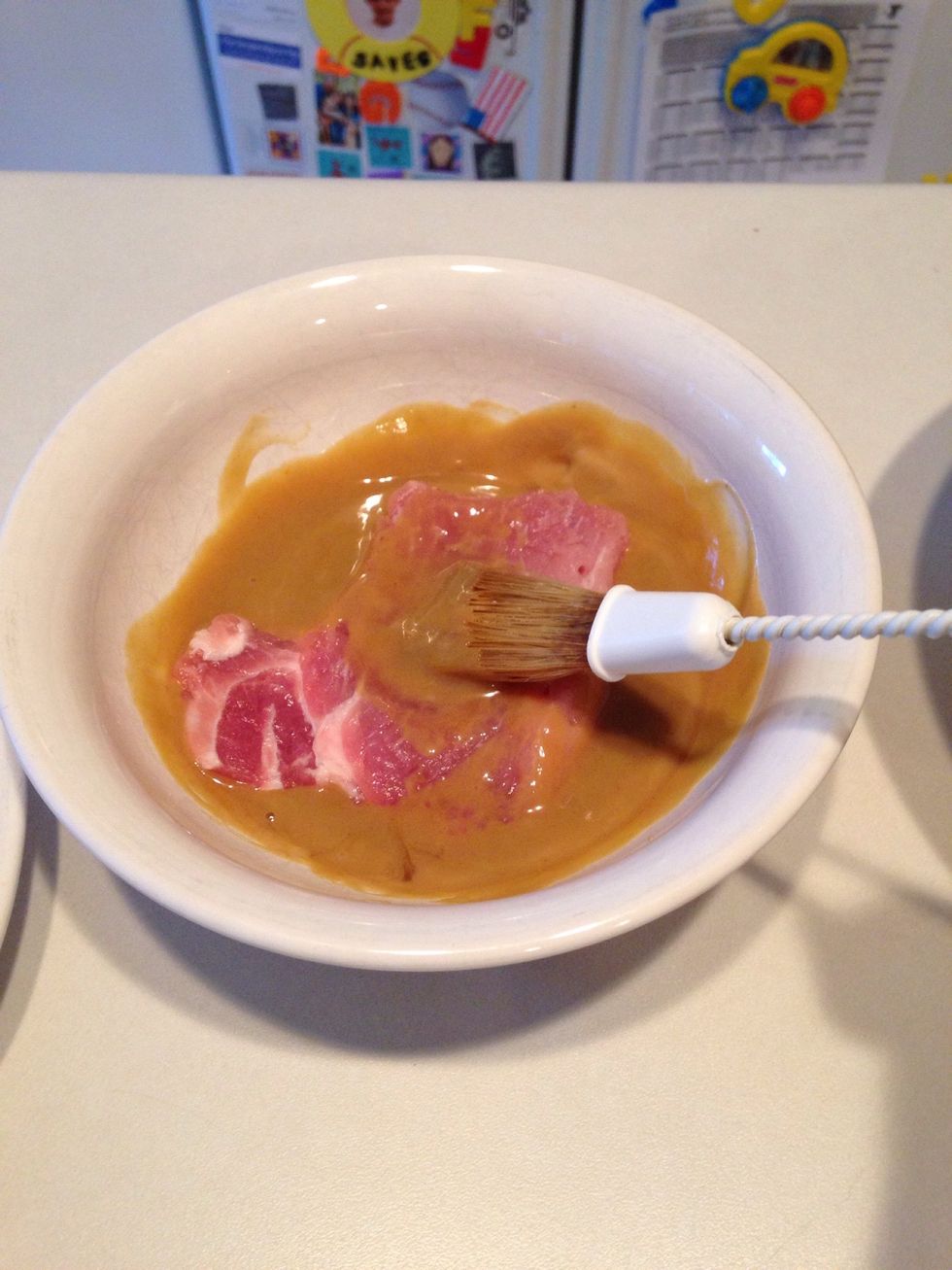 Dip the pork in the honey mustard sauce. Make sure to coat lightly so you have enough sauce for all the pork chops.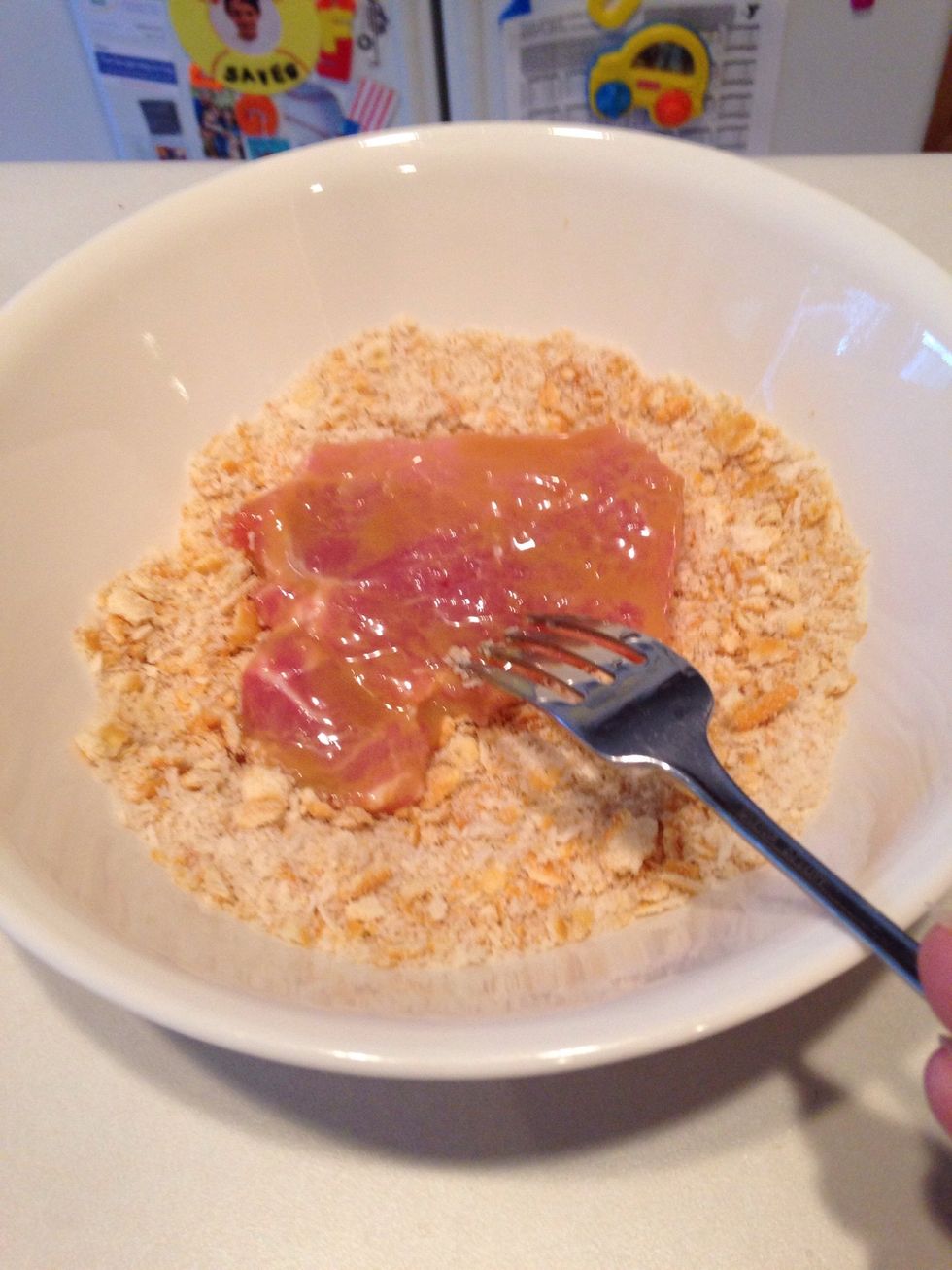 Then dip pork in the cracker mixture, coating both sides.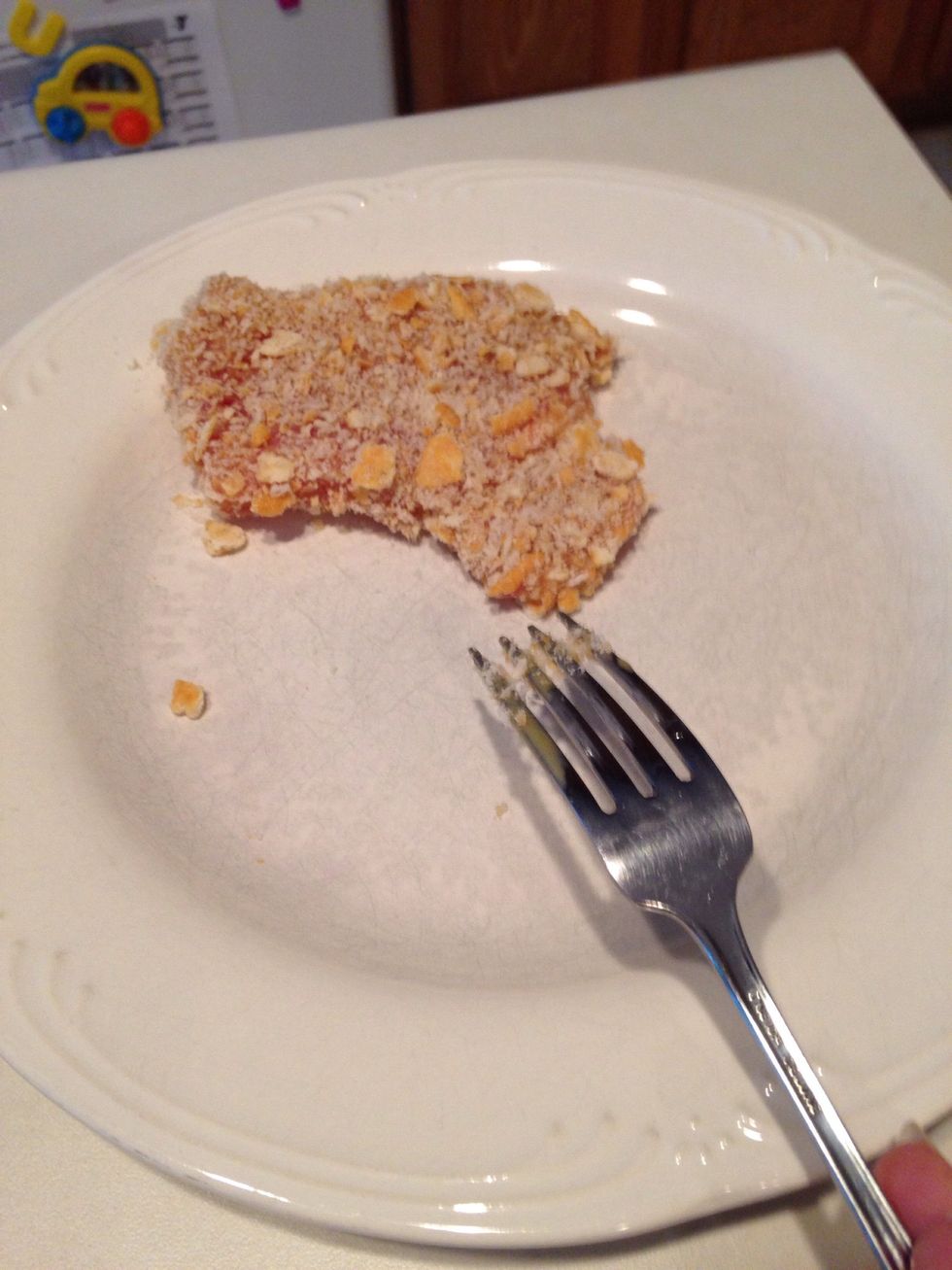 Place pork on a plate. Repeat for remaining pork chops.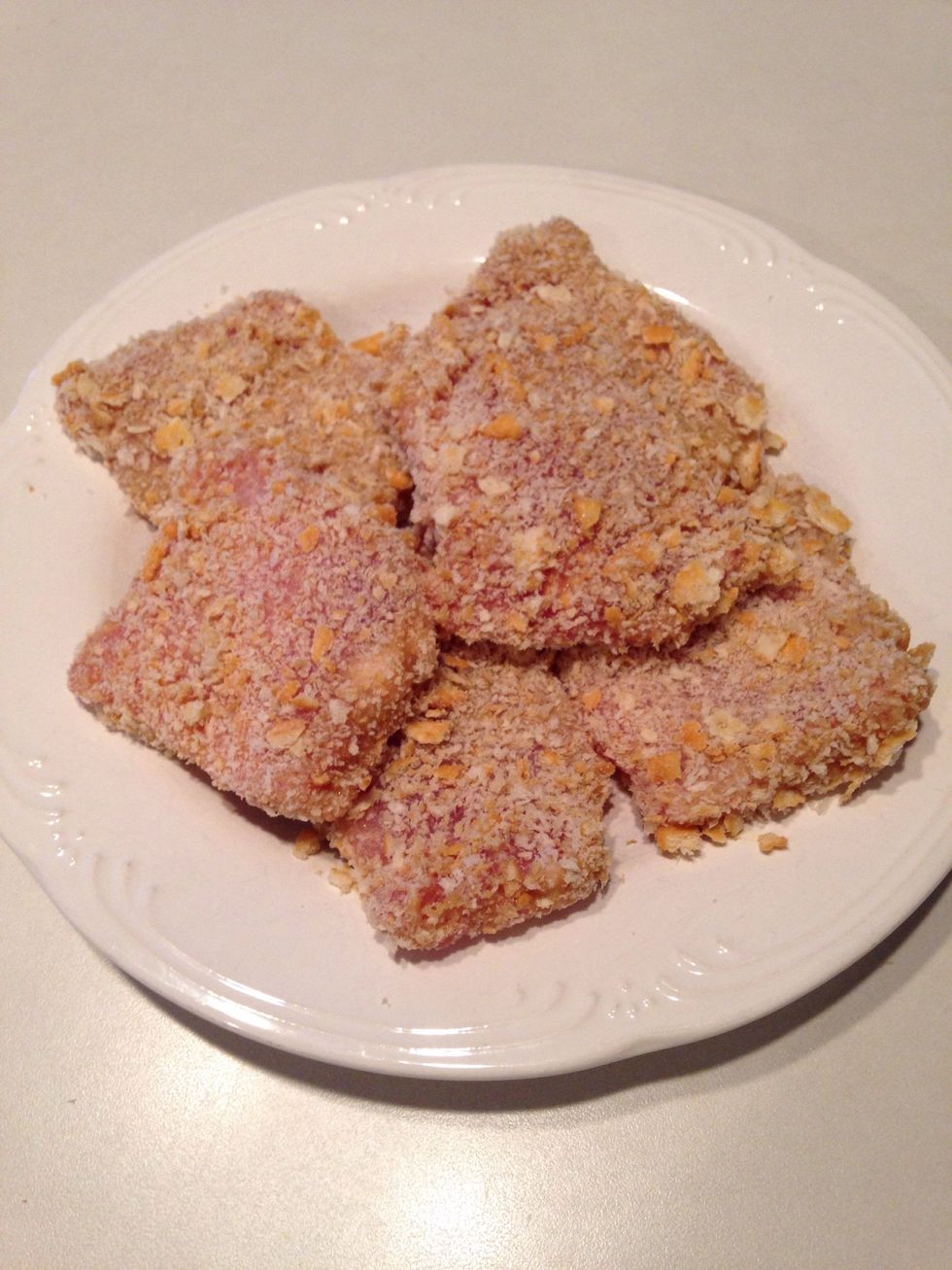 You will end up with a stack like this.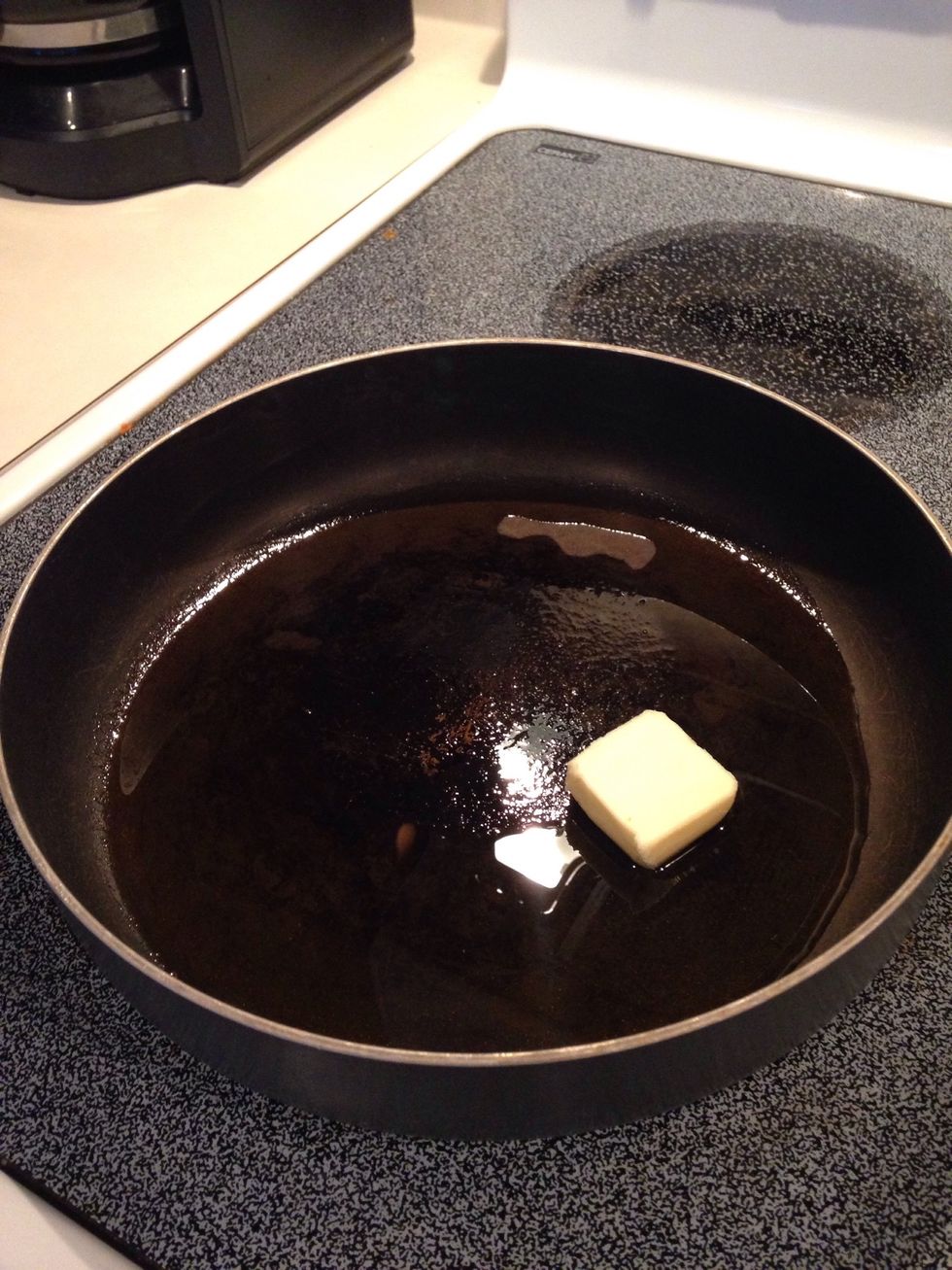 Heat oil and butter over medium heat in a large pan.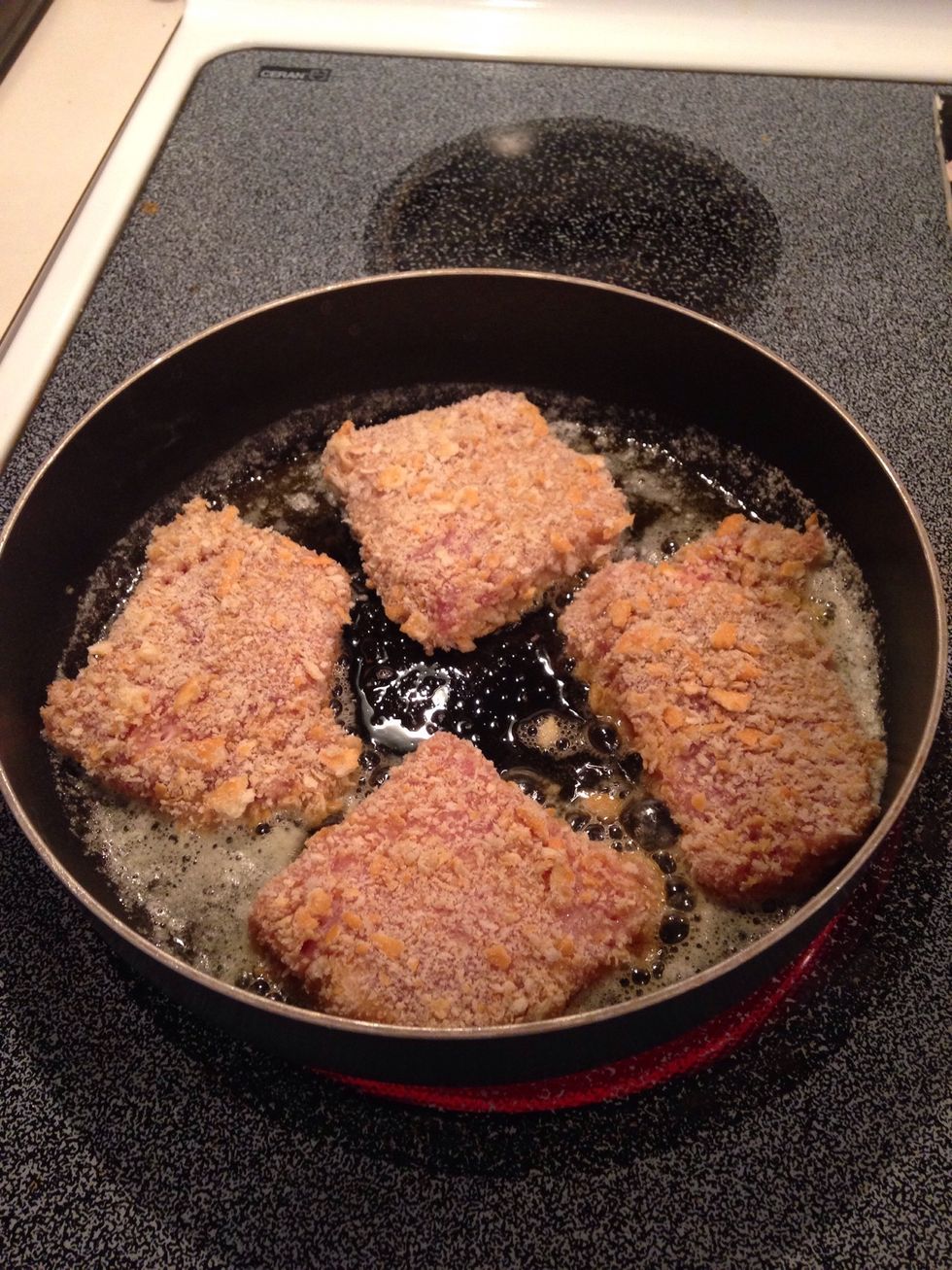 Add pork chops. Cook for several minutes.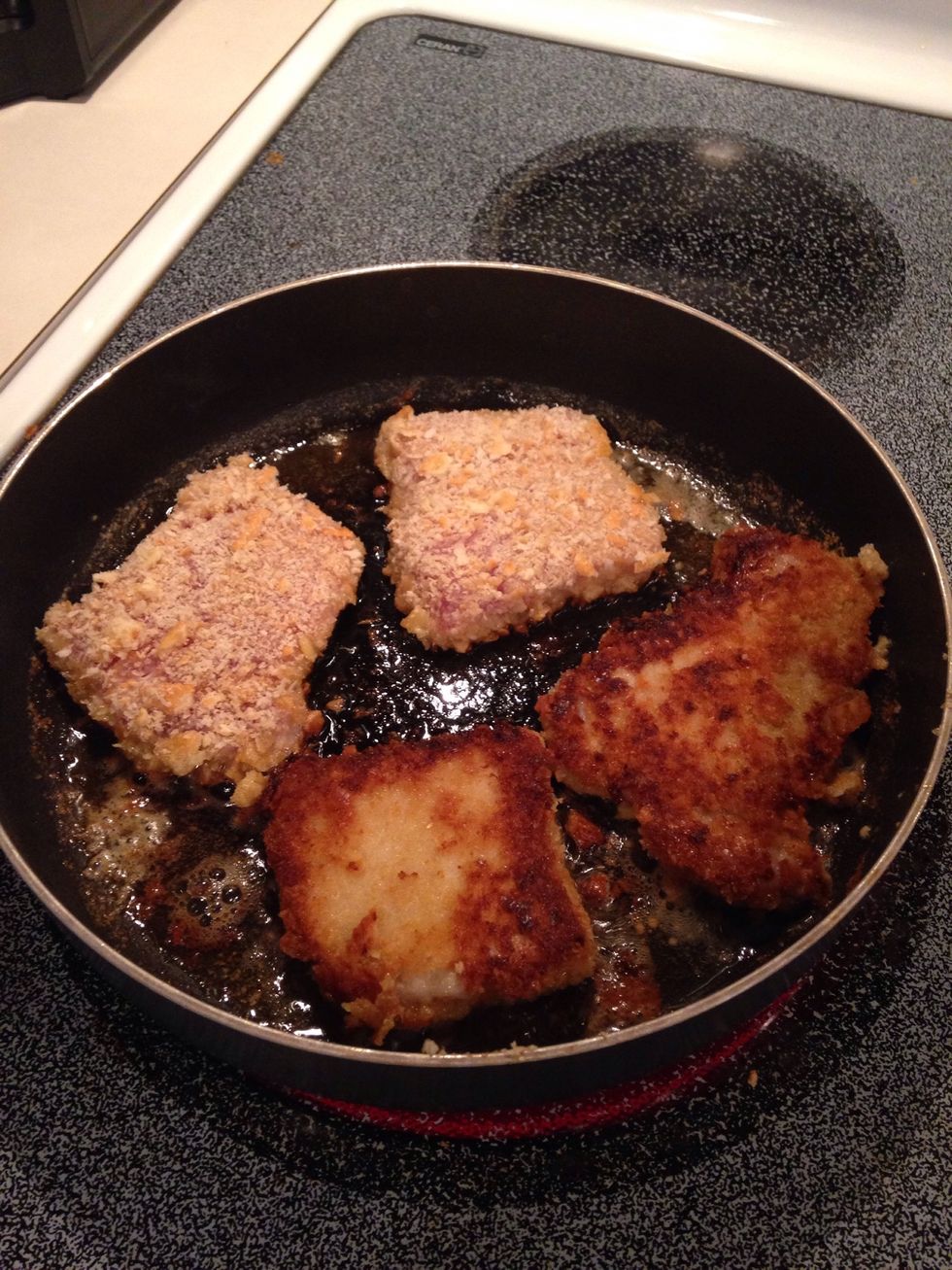 As bottom starts to brown, flip pork chops and cook the other side until browned.
When finished, serve and enjoy!
3.0 Boneless pork chops, halved
2.0Tbsp Honey
2.0Tbsp Dijon mustard
10.0 Ritz crackers, crushed
1/3c Panko bread crumbs
2.0Tbsp Extra-virgin olive oil
2.0Tbsp Butter
Wax paper