refreshing healthy dessert or simply to cleansed your palate between/after meals. I adapt the FroYo recipe from Jeni's Splendid ice cream
8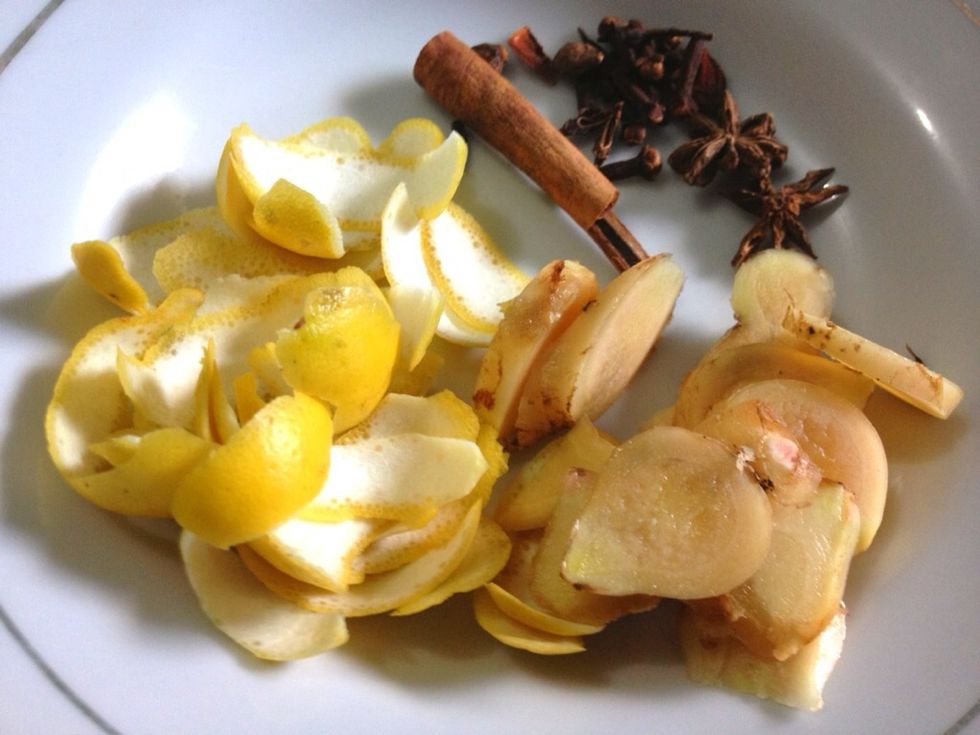 Gather ur ingredients. Lemon peel from 1 lemon, 2 cm fresh ginger (not necessary peeled) - finely sliced, 3-5 whole cloves, 2-3 start anise, 3-4 cm cinnamon stick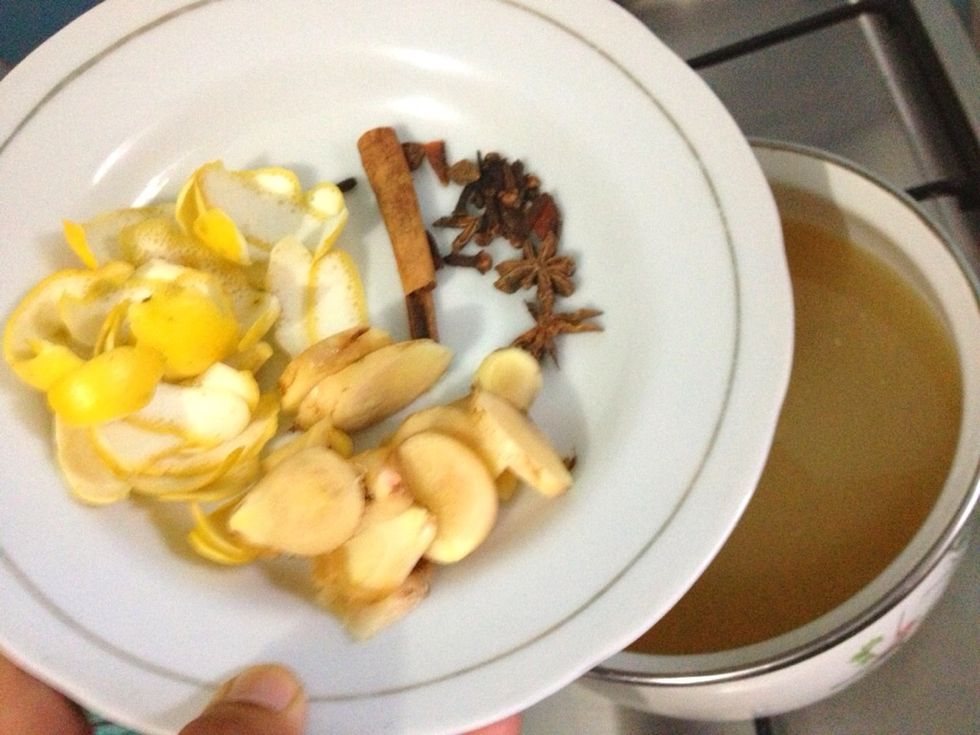 In a medium saucepan, over medium-high heat. Add in 3 cups of water, 1 cup of sugar, 1 cup of honey and ur spices. Boil until syrup is thick and is reduced to 2.5 cups (about 12-14 mnts).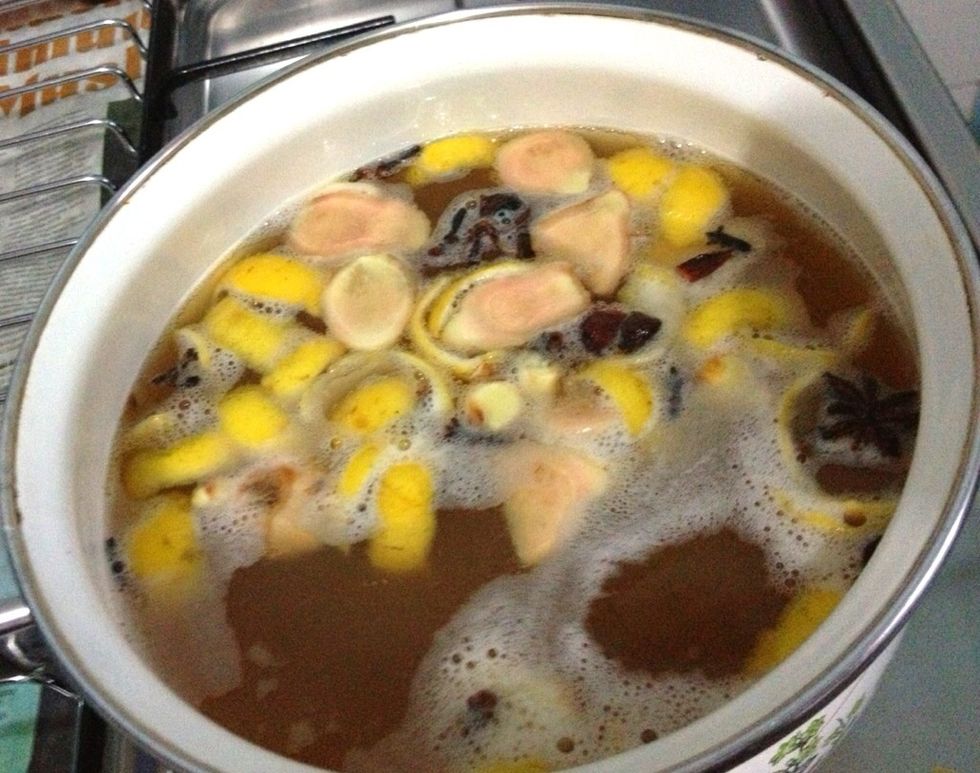 Transfer to a another pan, discard lemon peel. Cool syrup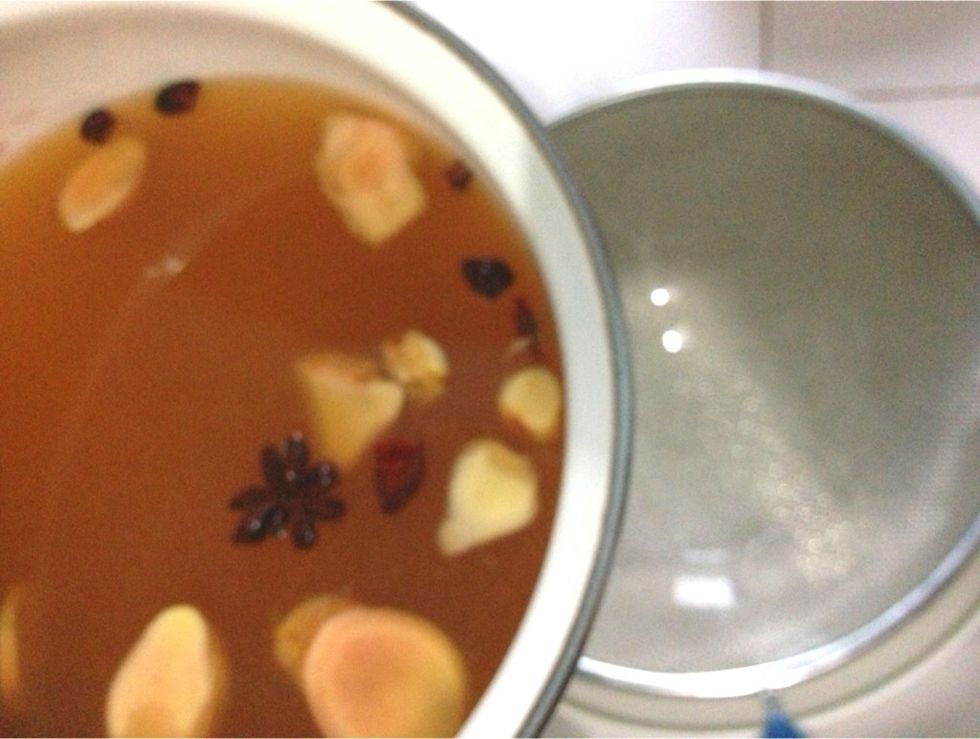 Strain syrup into medium bowl. Add in 2 cups + 3 tbsp of chilled fresh lemon juice. Reserve 1/3 cup of syrup to make the frozen yoghurt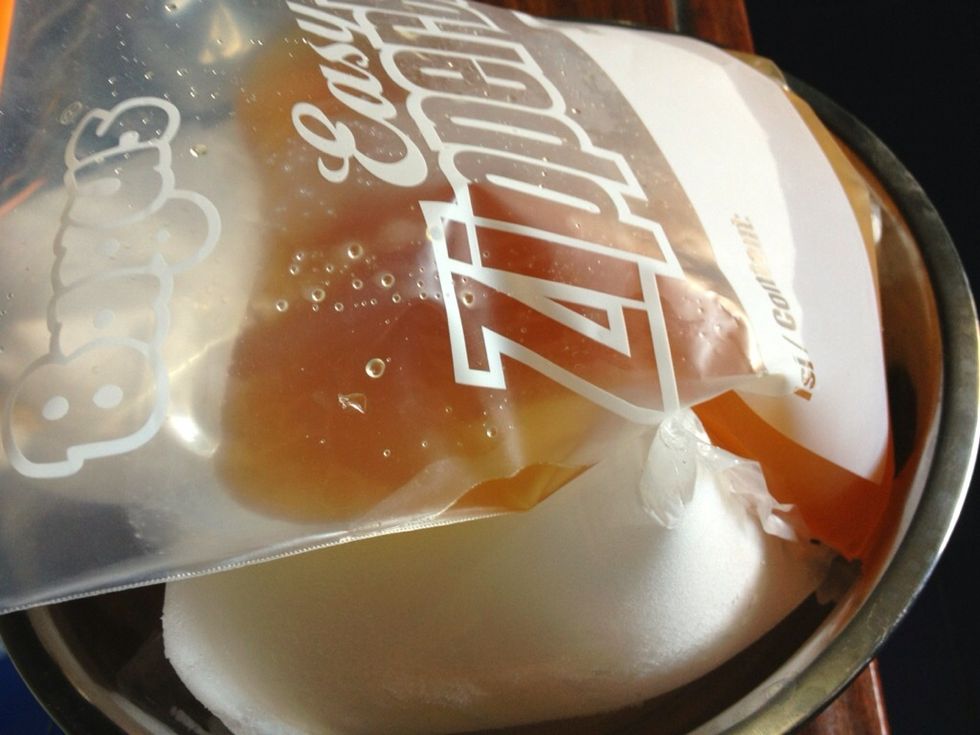 Before processing the sorbet in the ice cream machine, you can chill the syrup over some ice at least 30 mnts .... or ...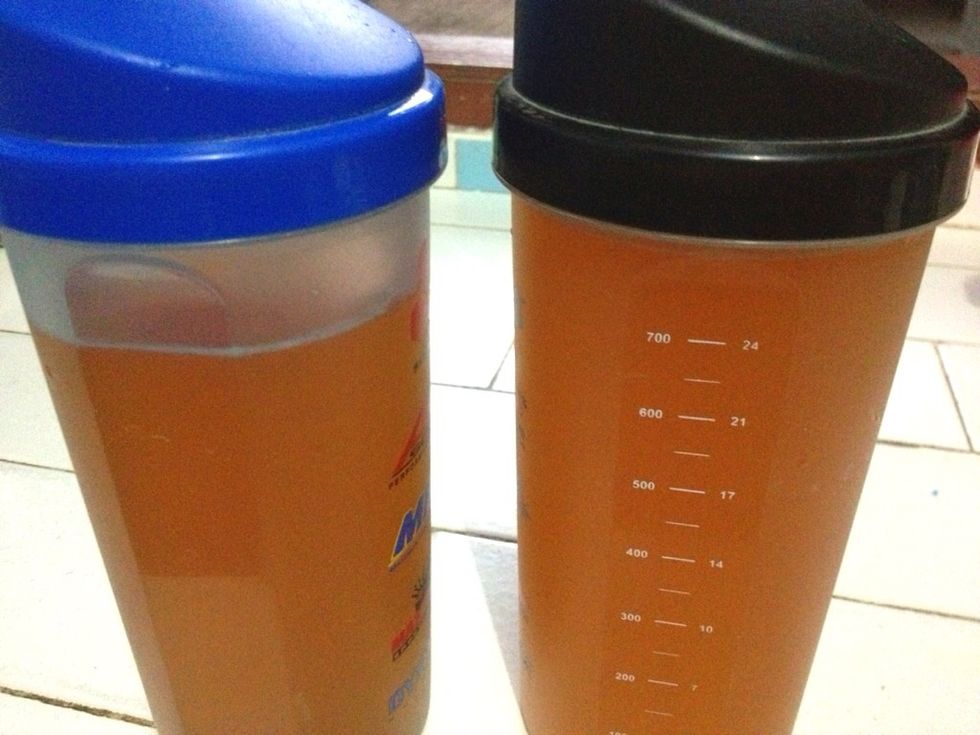 Simply put in the containers and refrigerate 6 hours to overnight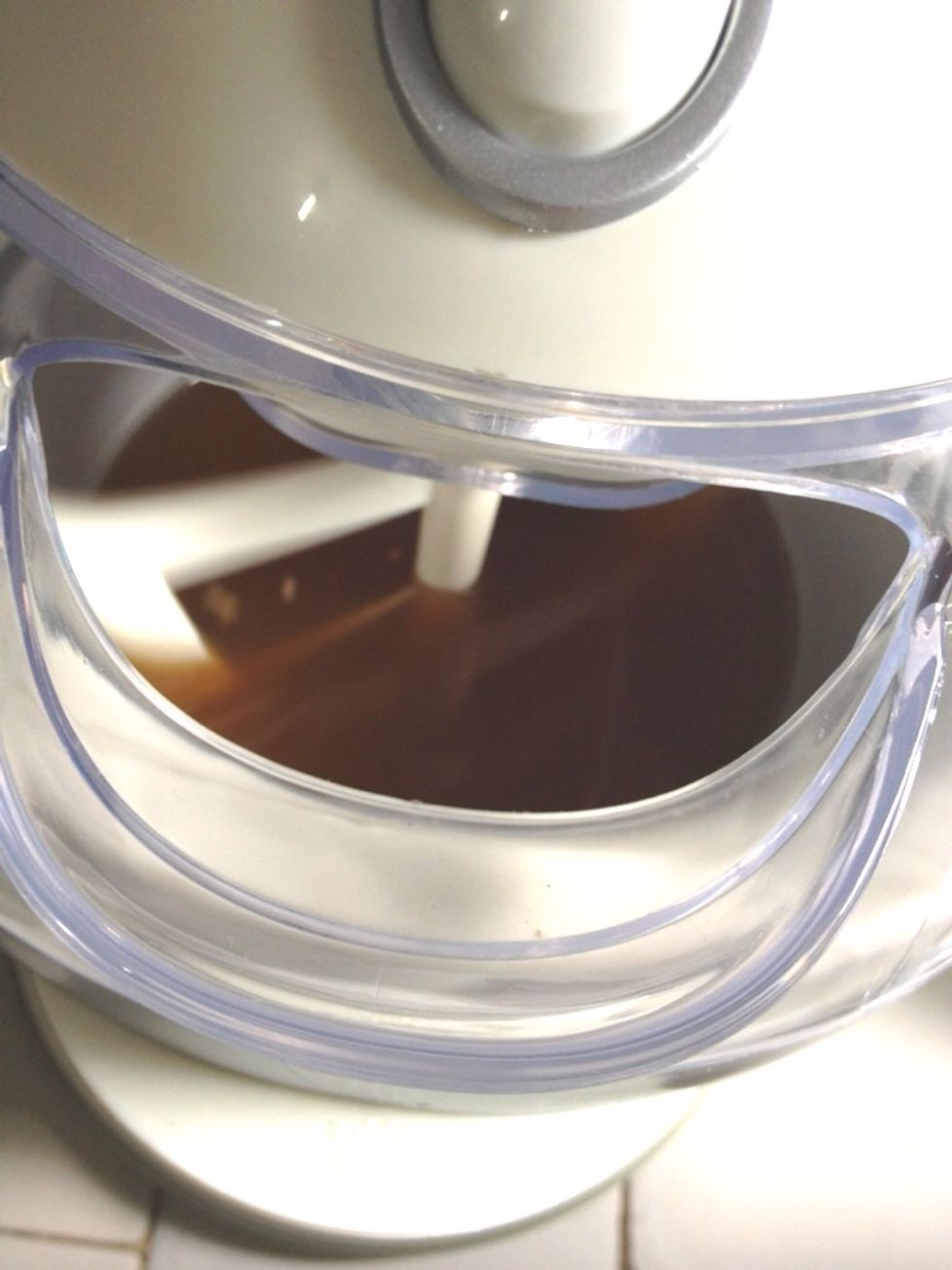 When the mixture is chilled, freeze in an ice cream maker according to manufcturer's instructions.
If you dont have an ice cream maker, pour the chilled mixture into 9x13 baking pan, cover and freeze. When the mixture is frozen, break it up with a fork, then puree in a blender until smooth....
then transfer the puree to a covered container ad refreeze until it reaches a scoopable consistency.... now we make the FroYo :)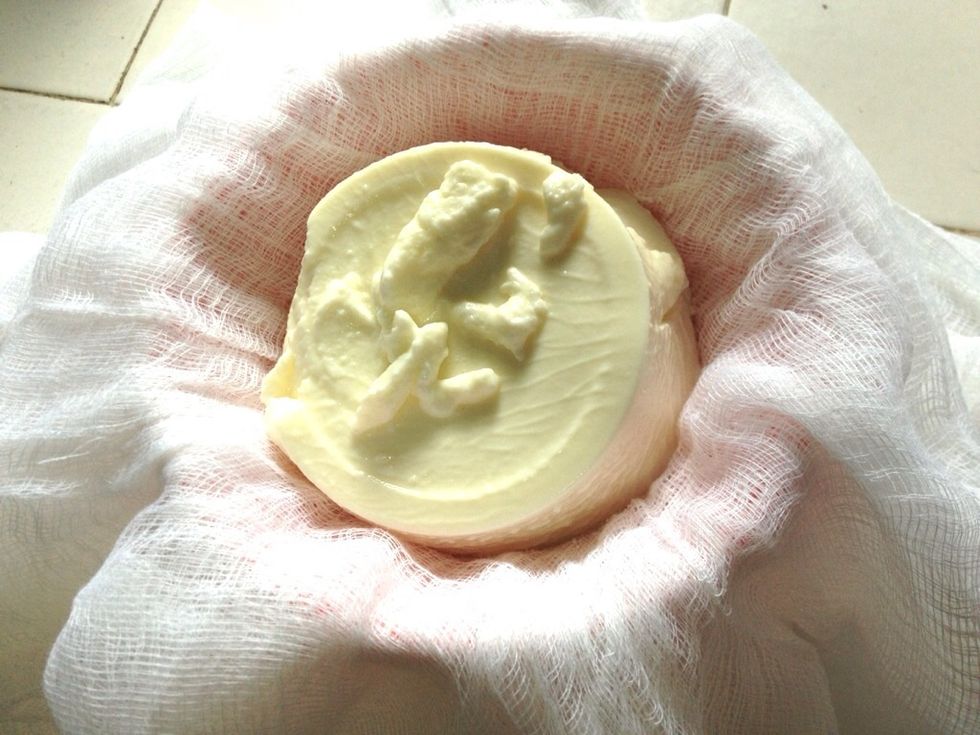 Fit a sieve over a bowl and line it with two layers of cheesecloth. Pour the yogurt into the sieve, cover with plastic wrap and refrigerate for 6-8 hours to drain.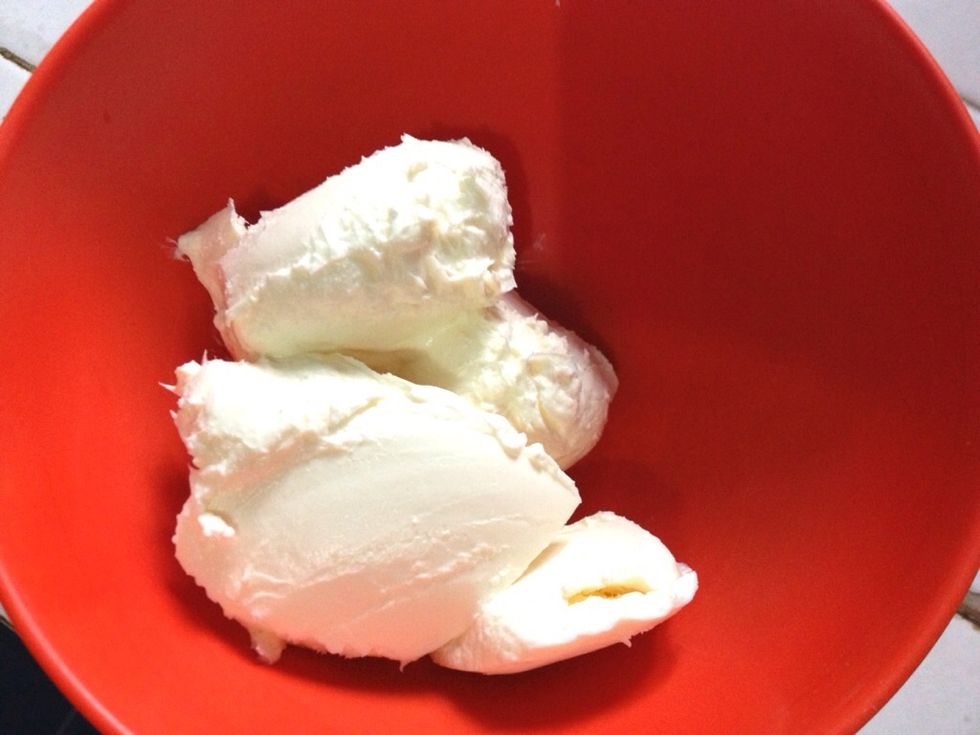 Discard the liquid and measure out 1 1/4 cups of the drained yogurt. Set aside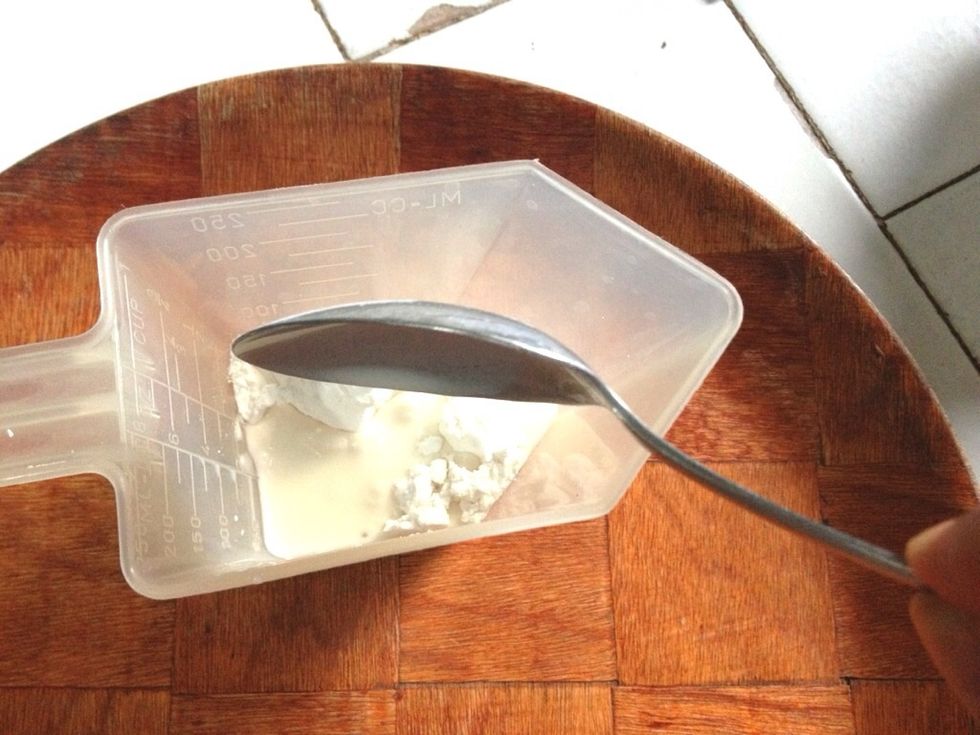 Mix about 3 tbsp of milk with 2 tbsp of cornstarch in a small cup
Sorry, forgot to take the pic. Whisk 4 tbsp of cream cheese until smooth (Philadelphia or Elle&vire brand).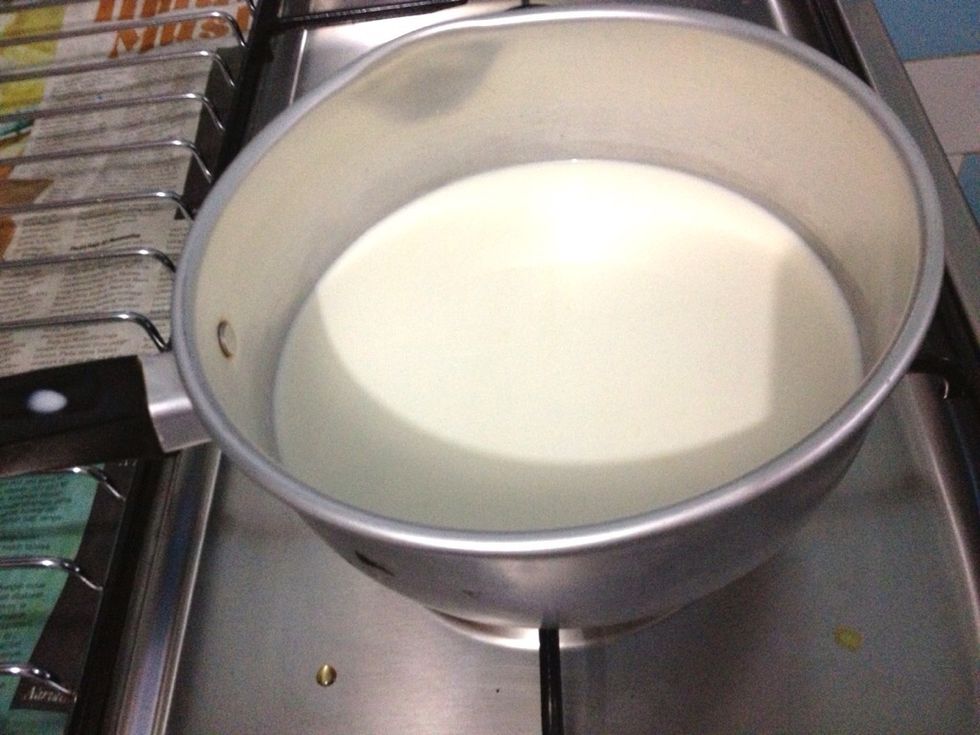 Combine 1 1/4 cups of whole milk, 1/2 cup of heavy cream (or half and half), 1 cup of sugar. Bring to a rolling boil over medium-high heat. Boil for 3 mnts.
Remove from heat and gradually whisk in the cornstarch mixture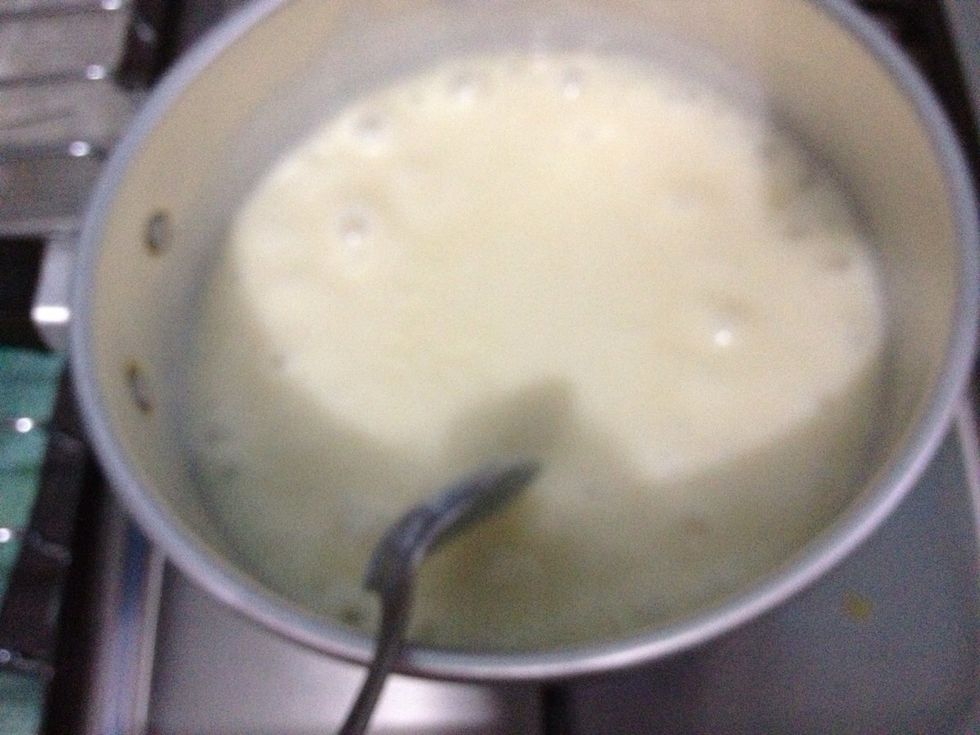 Bring the mixture back to a boil over medium-high heat and cook. stirring constantly until slightly thickened. About 1mnt. Remove from heat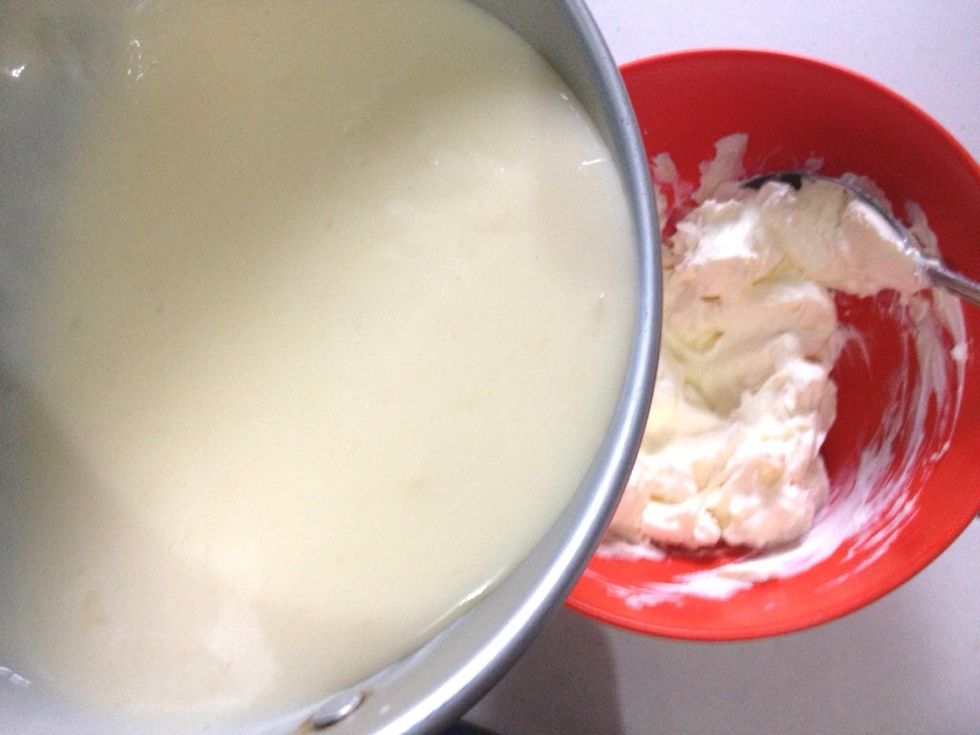 Gradually whisk the hot milk mixture into the cream cheese until smooth.
# need to change mixing bowl :D coz the red one is not big enough Add in the reserved 1 1/4 cups of yogurt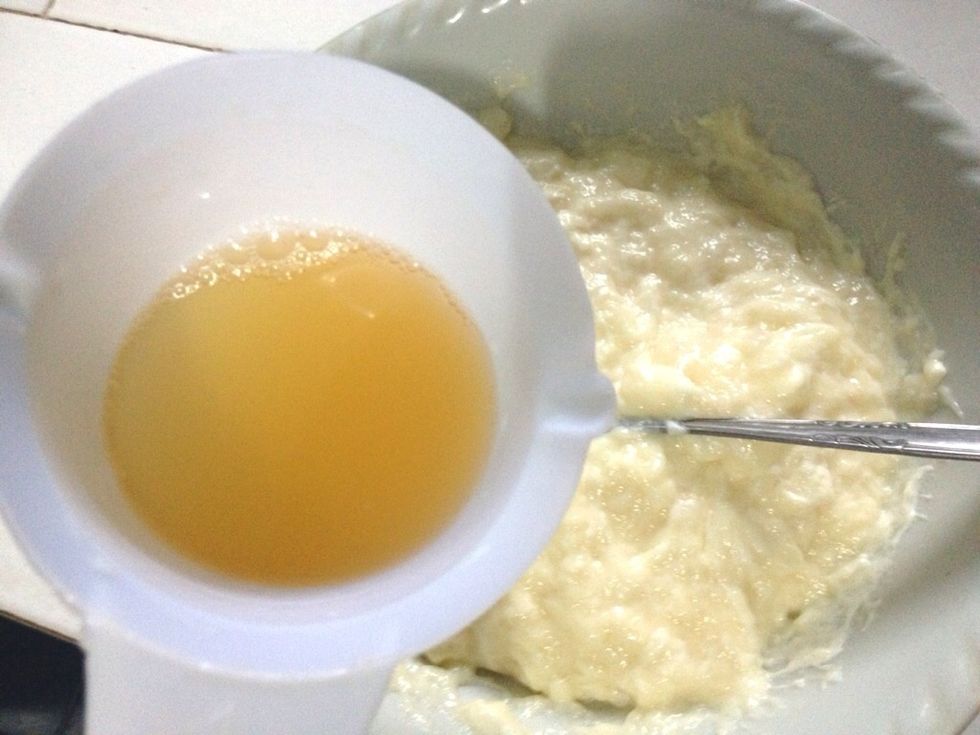 Add in the reserved 1/3 cup of honey lemon spiced syrup. Whisk until smooth
Pour the mixture in a ziploc bag and submerge the sealed bag in the ice bath. Let stand for about 30 mnts.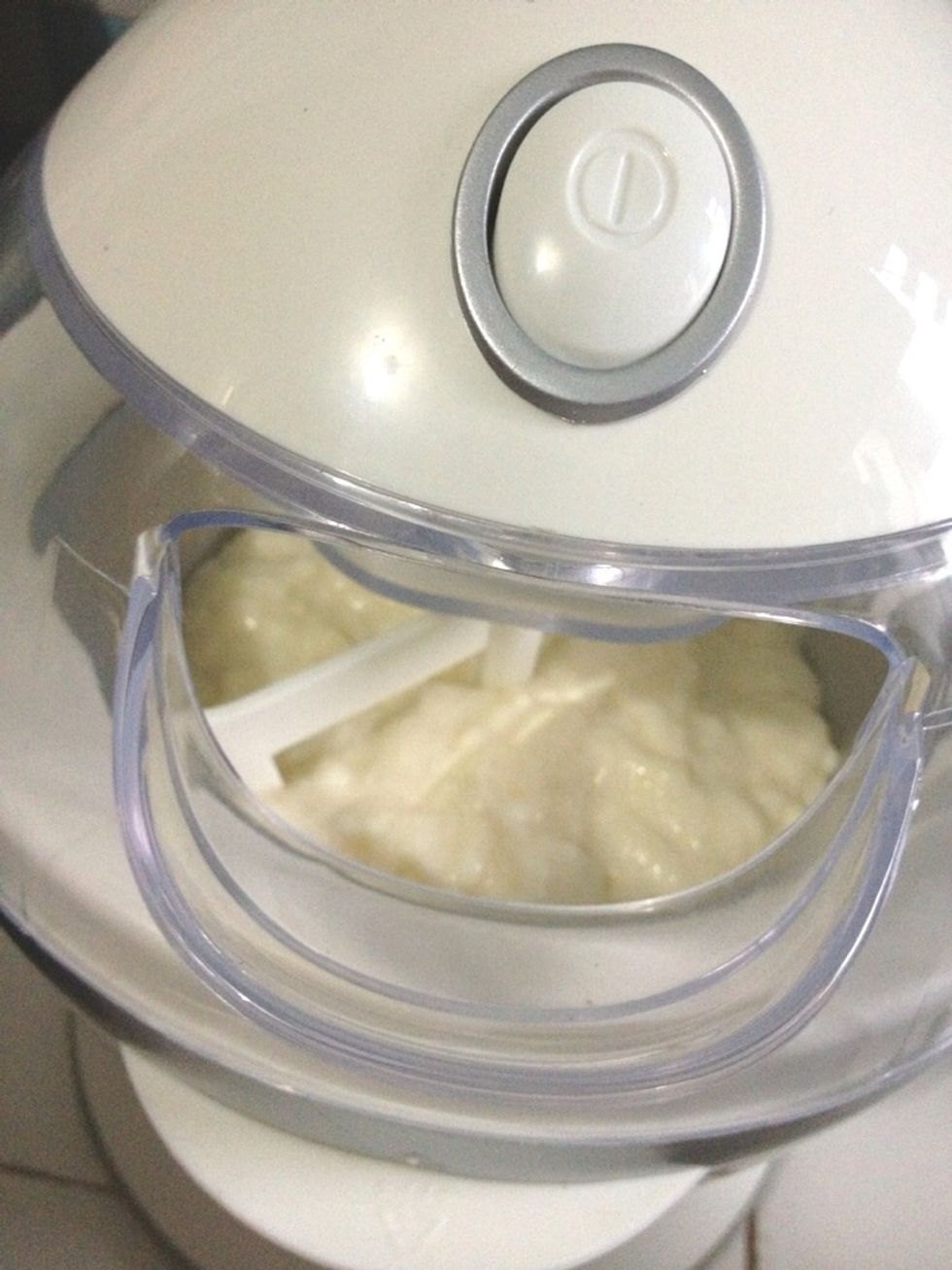 Pour into the ice cream maker and churn until thick and creamy. Put the FroYo in a container an freeze until firm. Approx 4 hours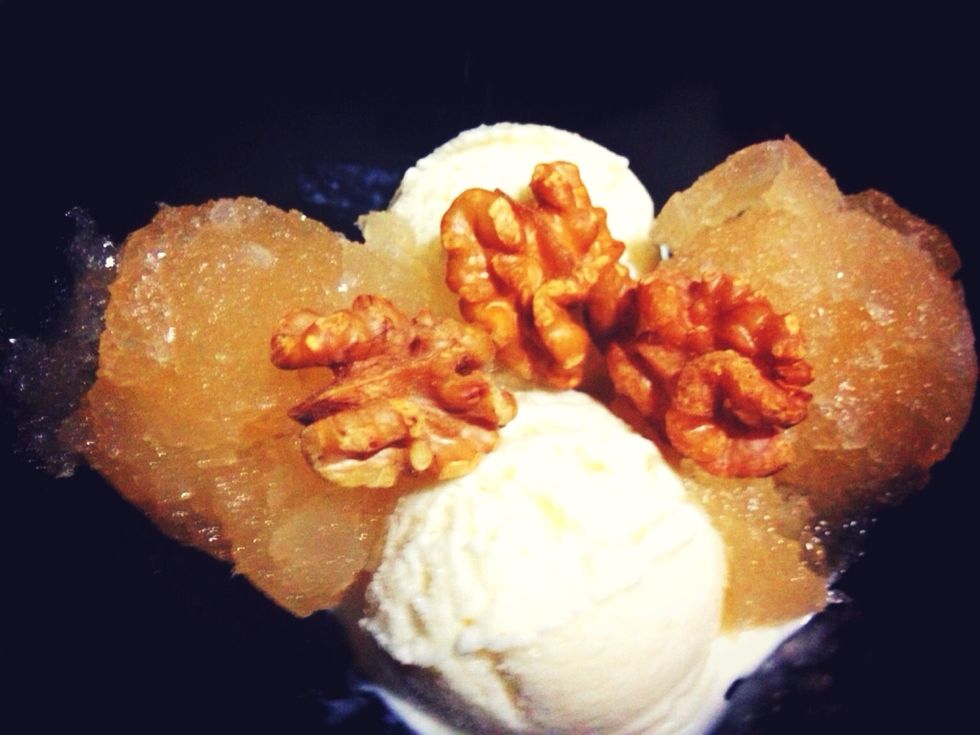 Enjoy the honey lemon spiced sorbet together with the FroYo .. garnish with toated walnuts. Uhmmm I can have it over and over on this hot weather ... hope you like it :) enjoy!
Please follow the guides for supplies
Putri Lah
a foodperiment and a foodventorous, an Orca lover and a simple person who enjoys cozy places, good music and good books.