Another favorite to serve when friends drop by.
2907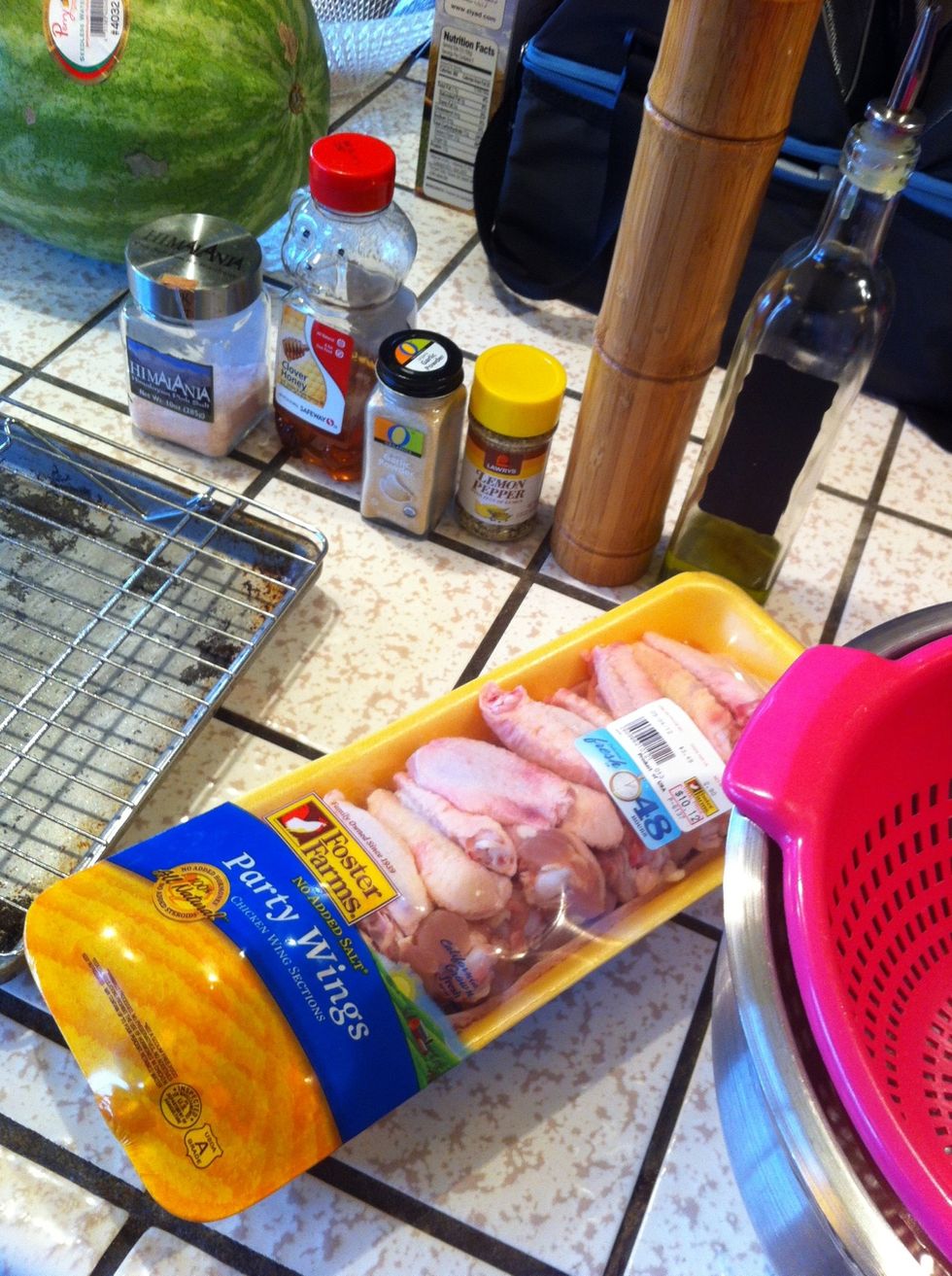 The things you'll need...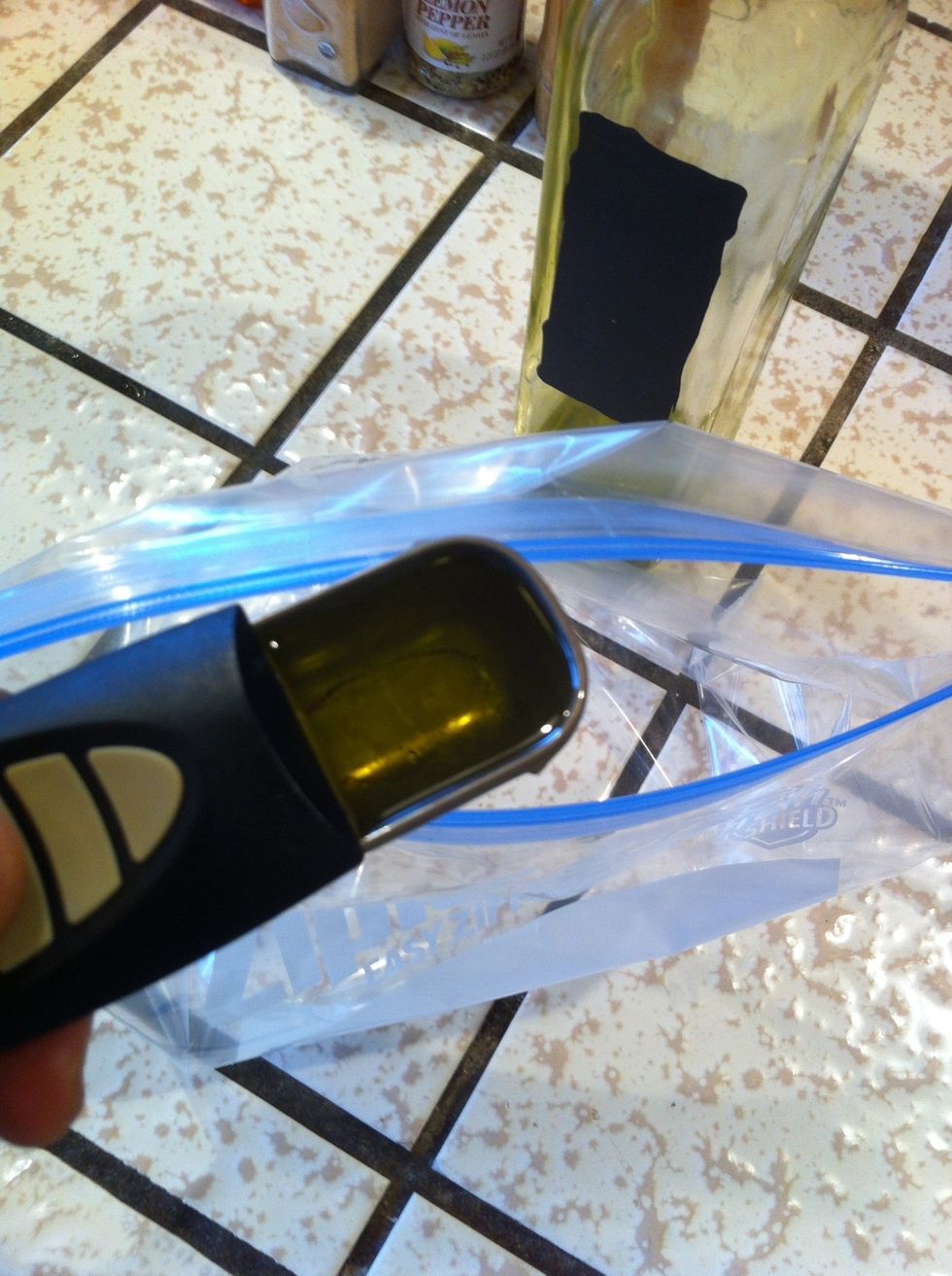 Add 2 tablespoons olive oil to plastic bag.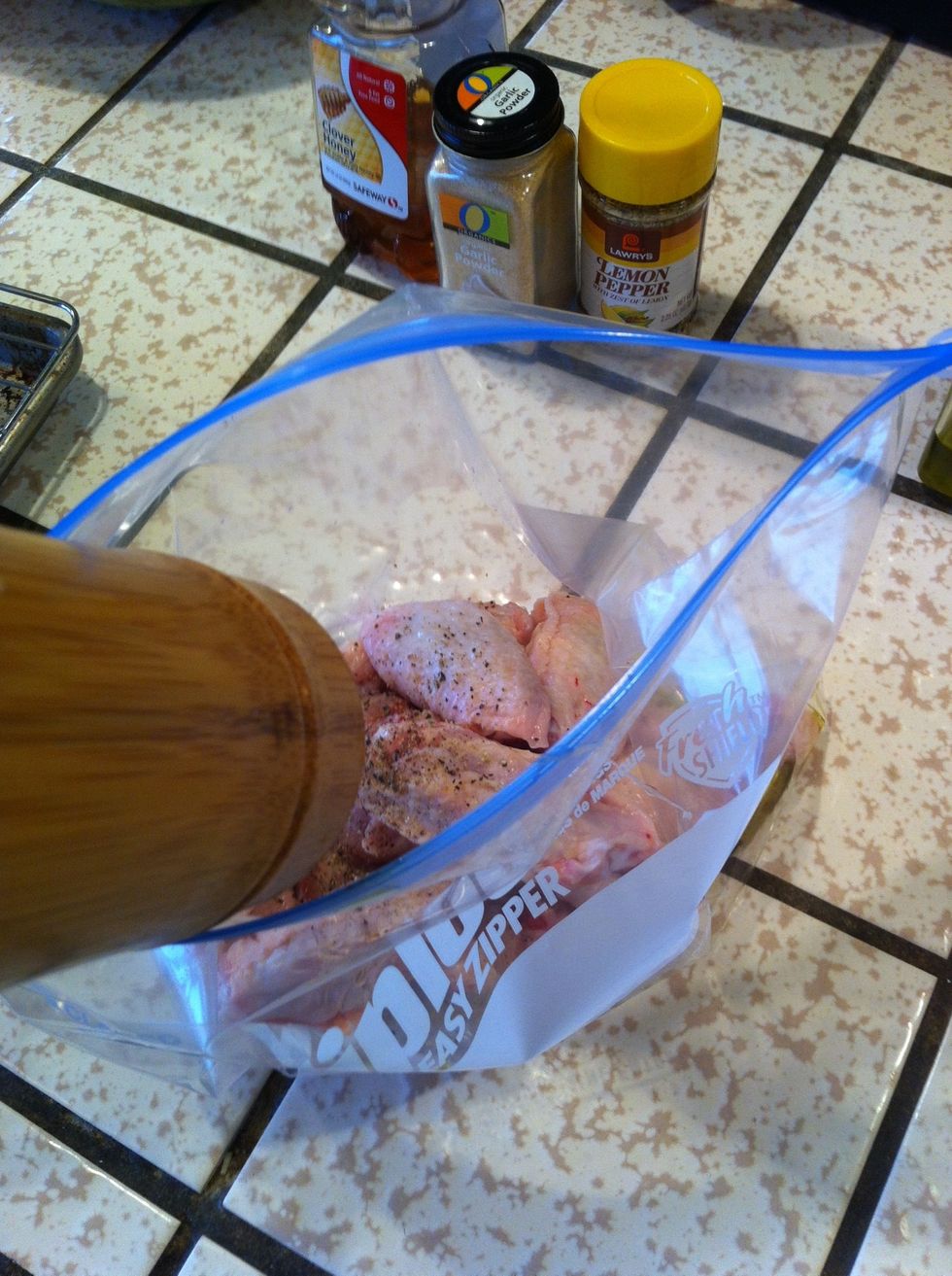 Add chicken and pepper to bag...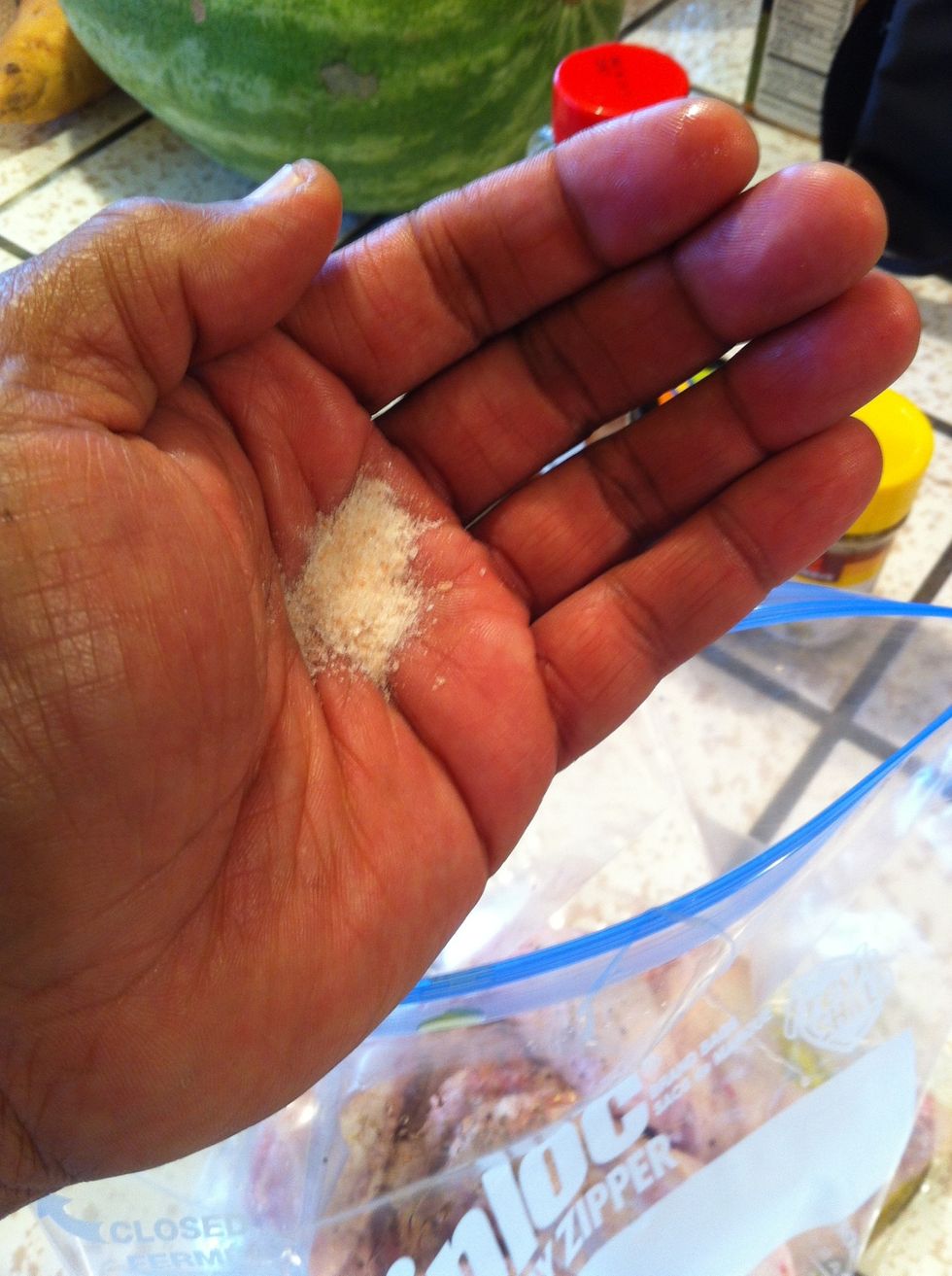 And Salt to taste.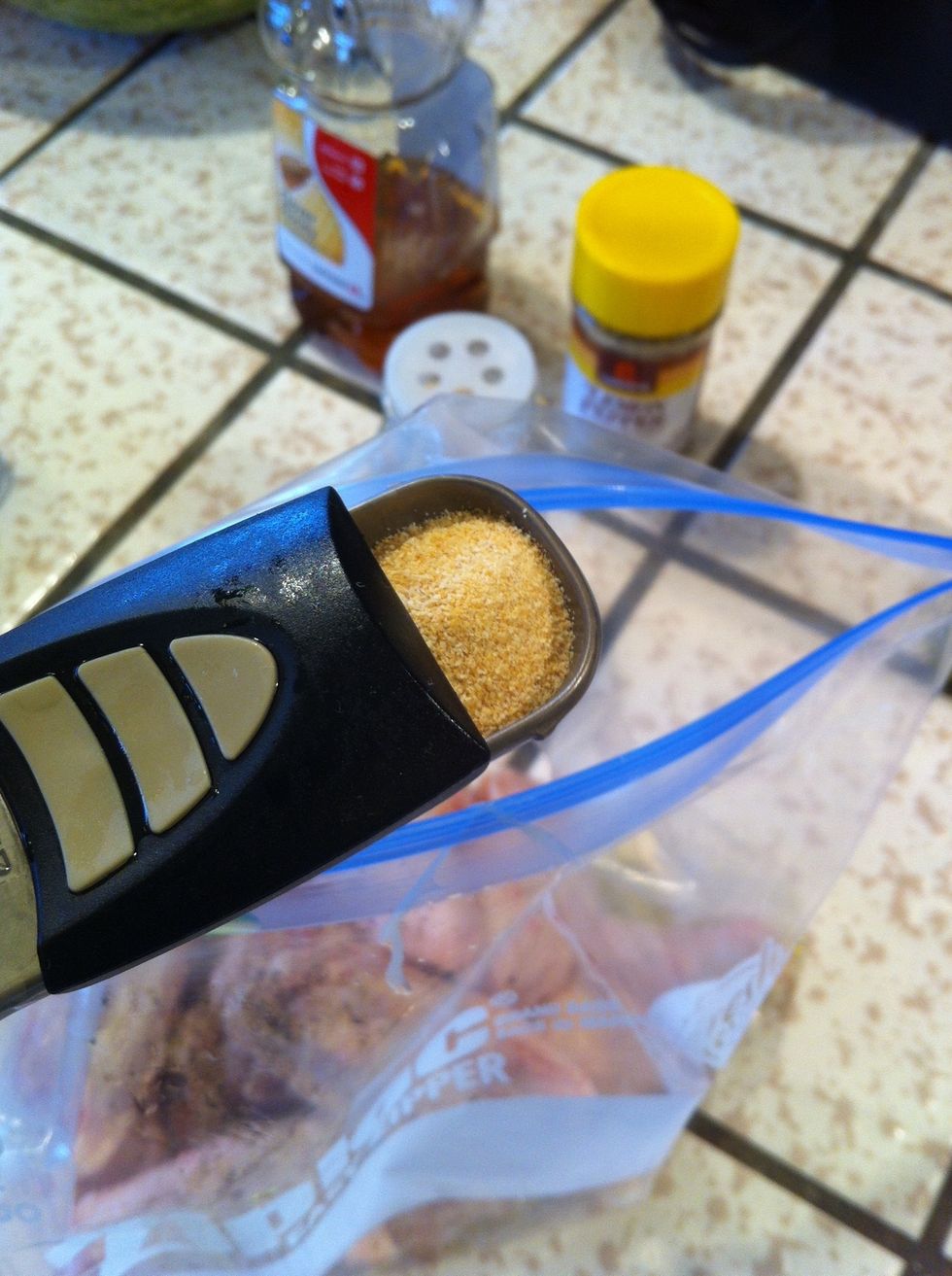 Then the garlic powder.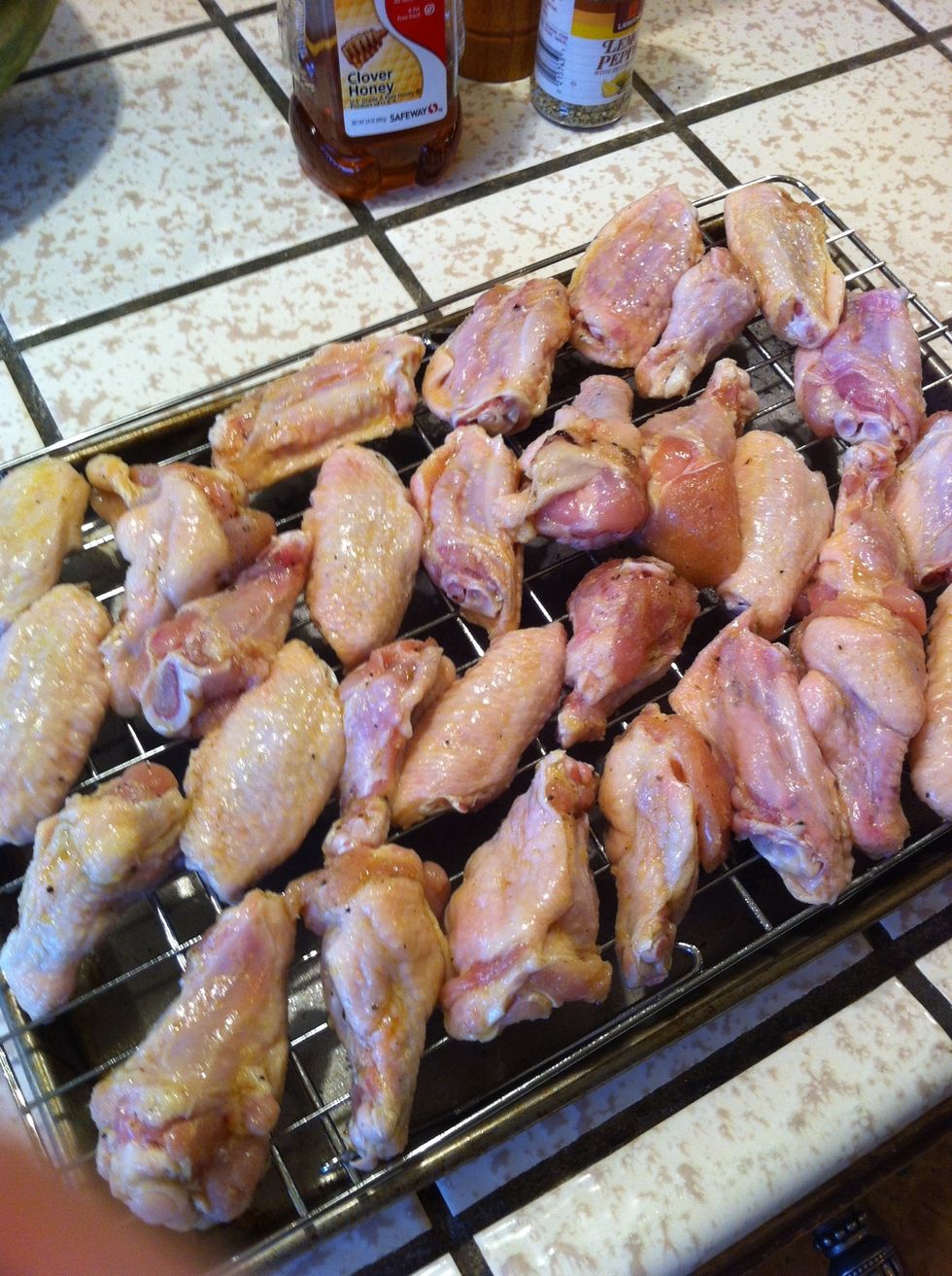 Spread out on a baking sheet. I'm using a rack on the baking sheet.
Bake in oven at 375 Degrees for about 1 hour.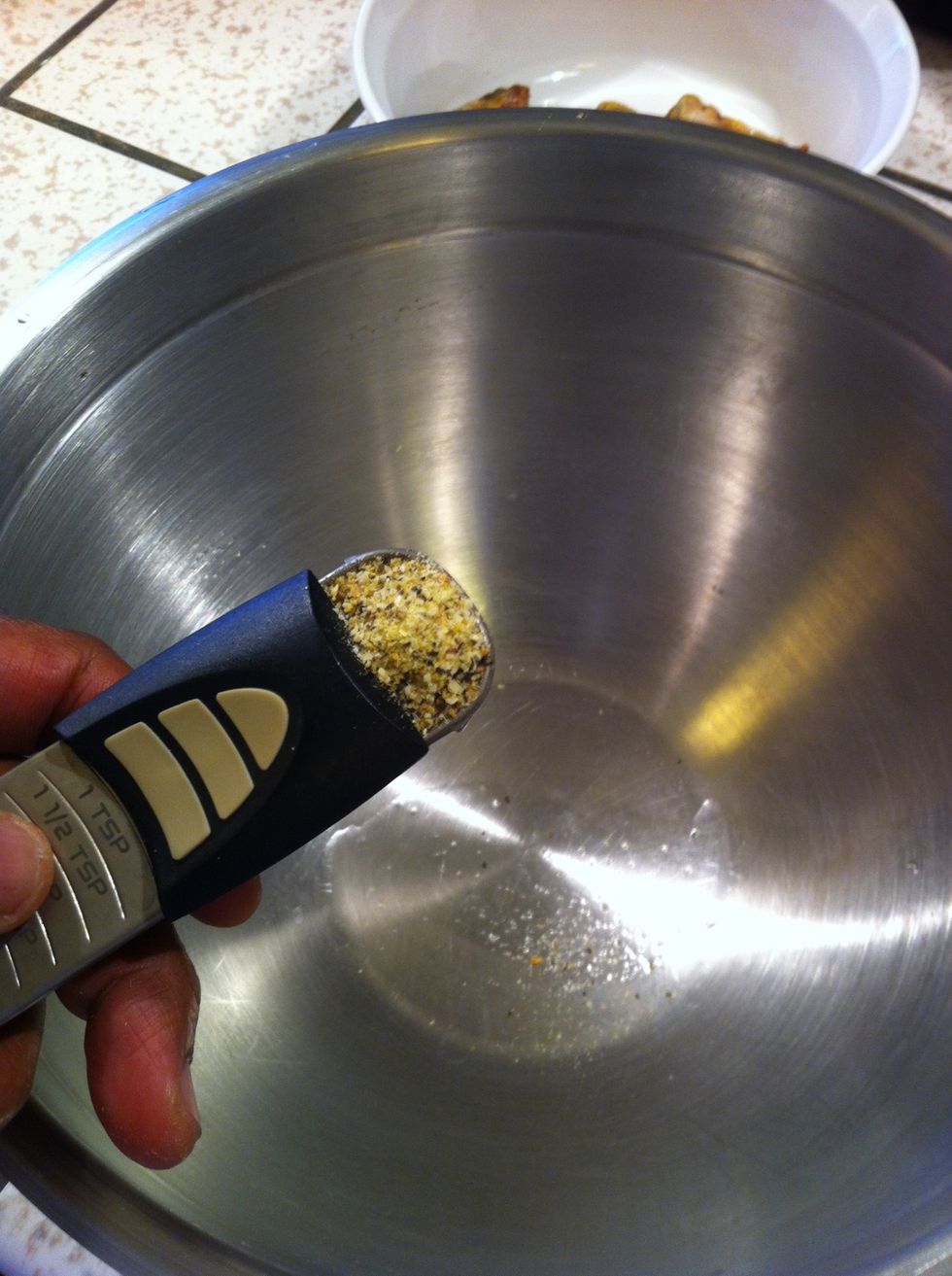 In a bowl, add the Lemon Pepper seasoning.
Then the Honey and 1 tablespoon of oil.
Serve up with your favorite side dish. Enjoy!!
10 - 15 Chicken wings
3.0Tbsp Olive oil
1.0tsp Garlic powder
2.0tsp Lemon Pepper seasoning
1.0Tbsp Honey
Salt and Pepper to taste