Less is definitely more, with this sweet little treat. Try this easy strawberry snack in smaller portions and cute serveware for a beautiful party dessert.
21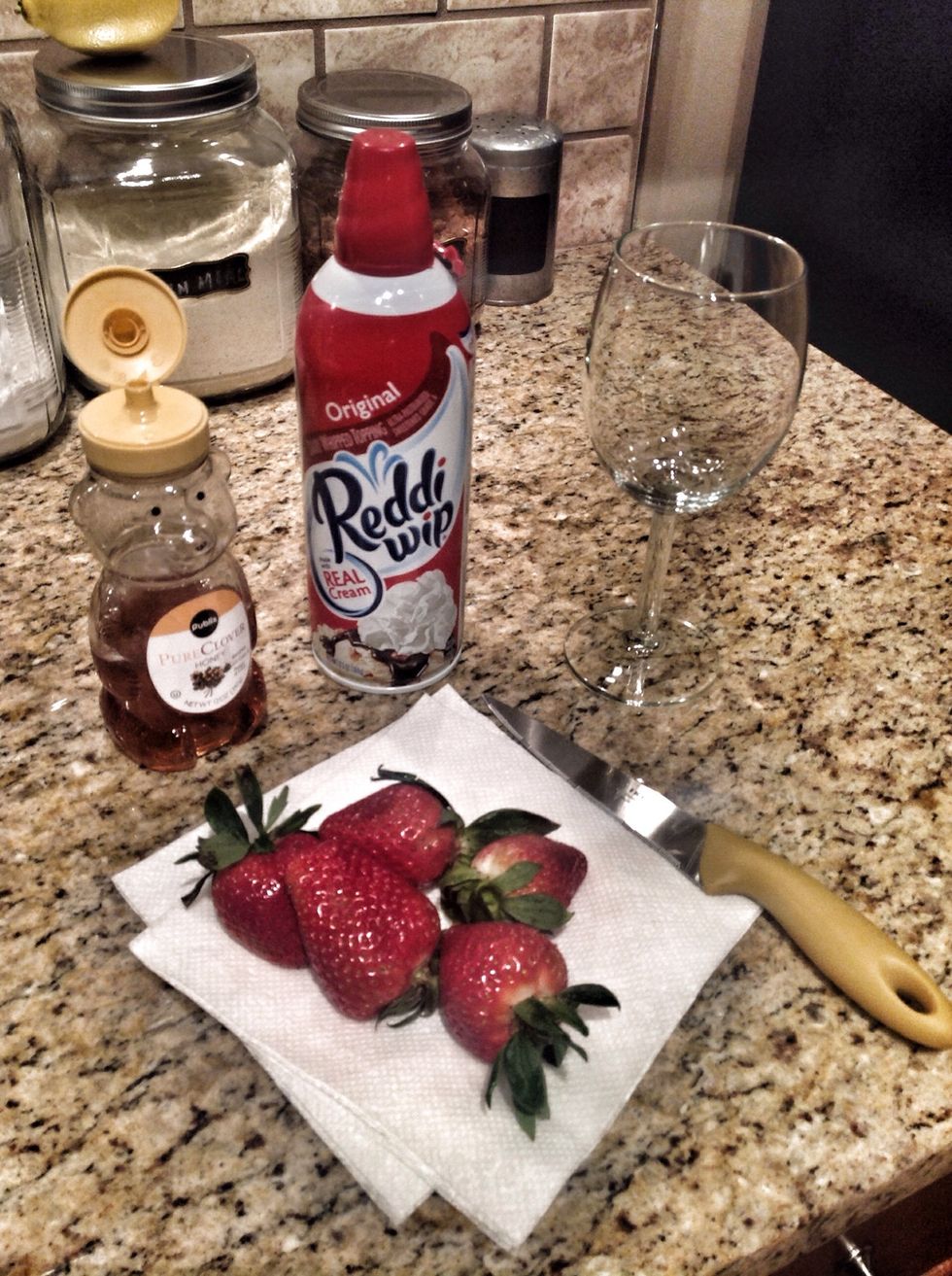 Gather your ingredients, to help you work easier. Don't forget the cocoa powder (not pictured). Rinse and slice and your strawberries.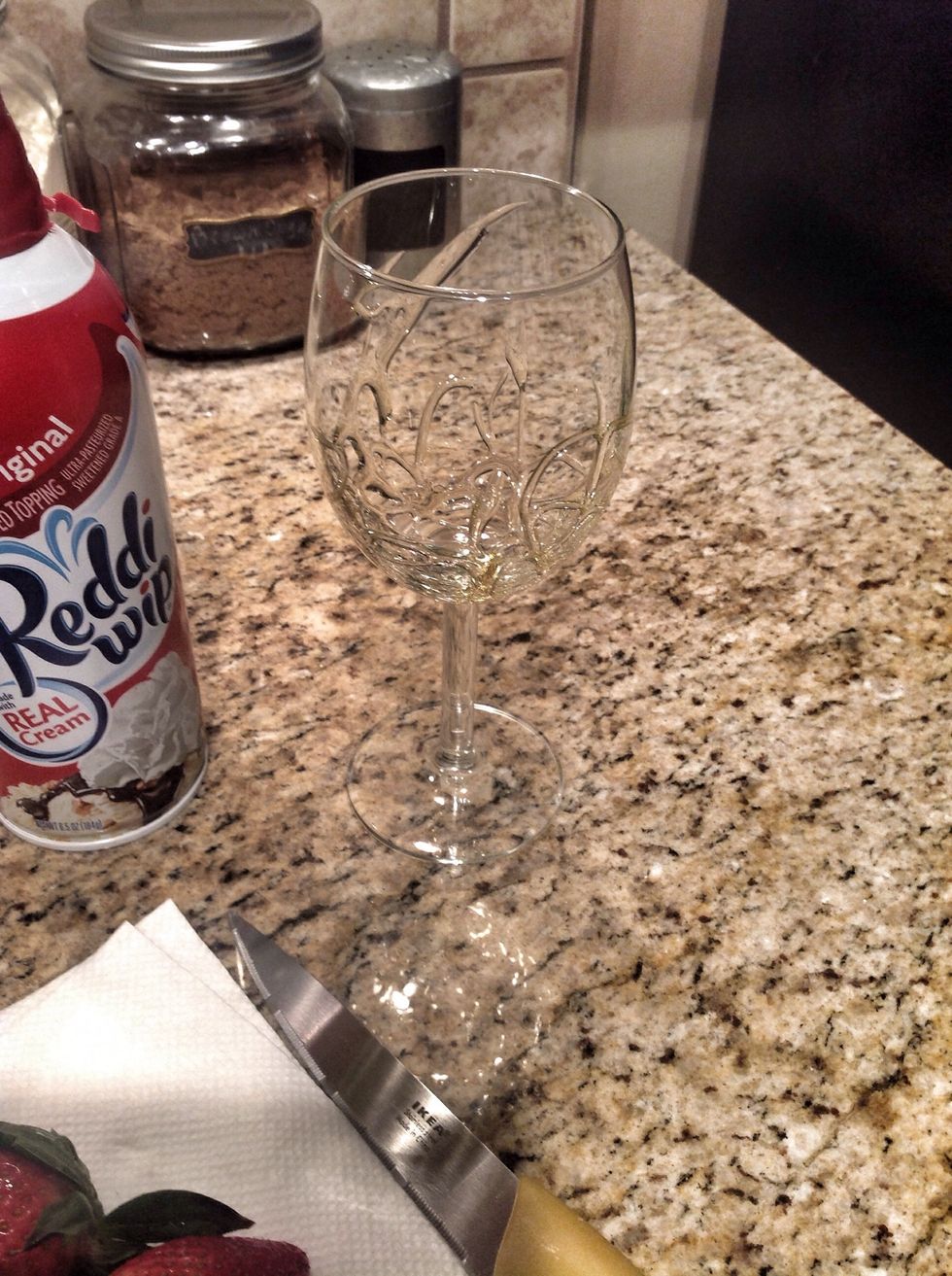 Drizzle honey in your serving dish. This is a really nice and flavorful touch. It looks great in small glass dishes, such as the Nosh bowls from Crate & Barrel.
Add a layer of strawberries and then whipped topping. No measurement is too big or small.
Add another layer of strawberries then whipped topping. Drizzle with more honey and finish with a few shakes of cocoa powder.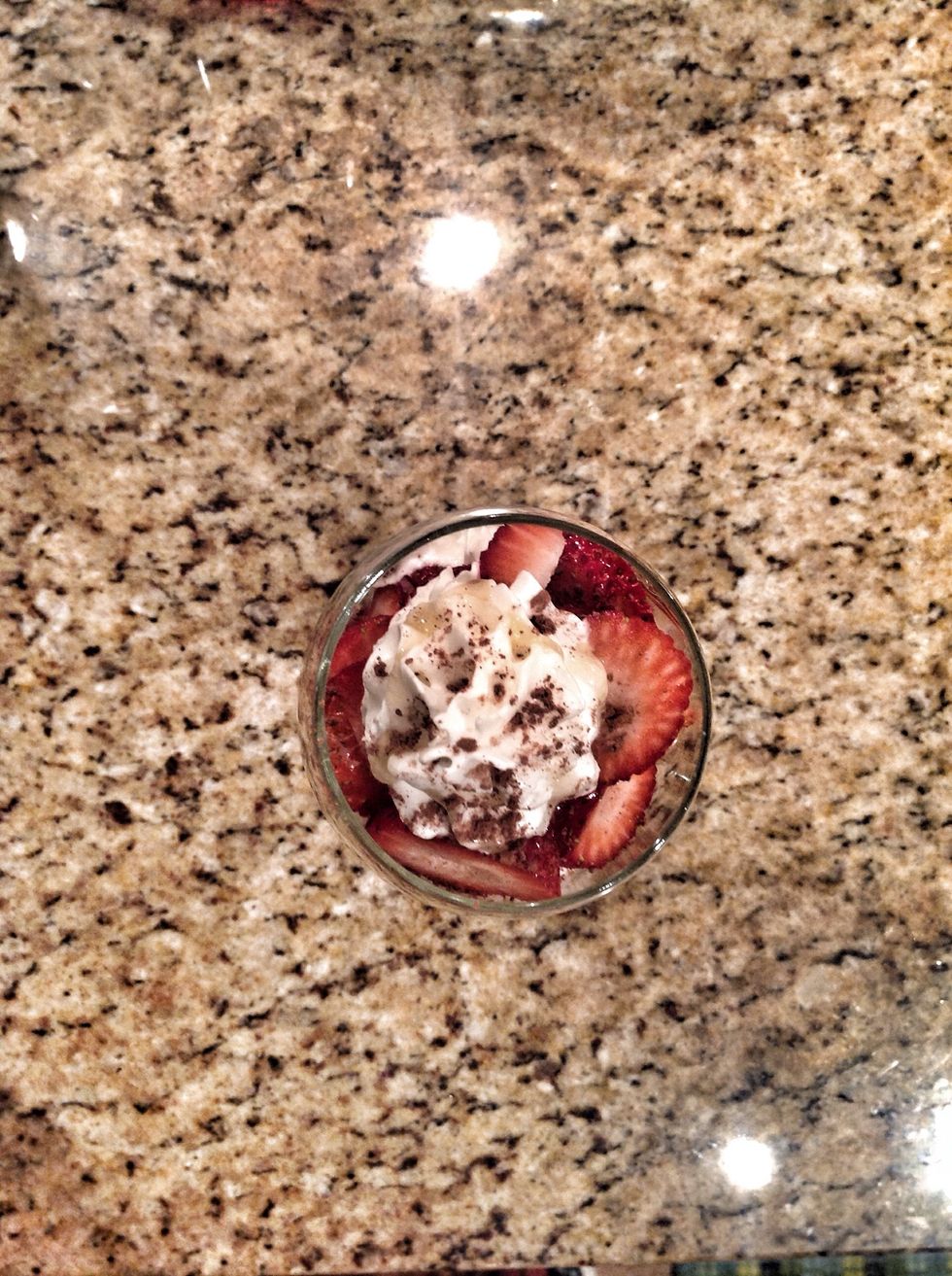 Enjoy this light, sweet, strawberry divinity!
Whipped topping
3/4 Strawberries sliced
Honey
Cocoa powder