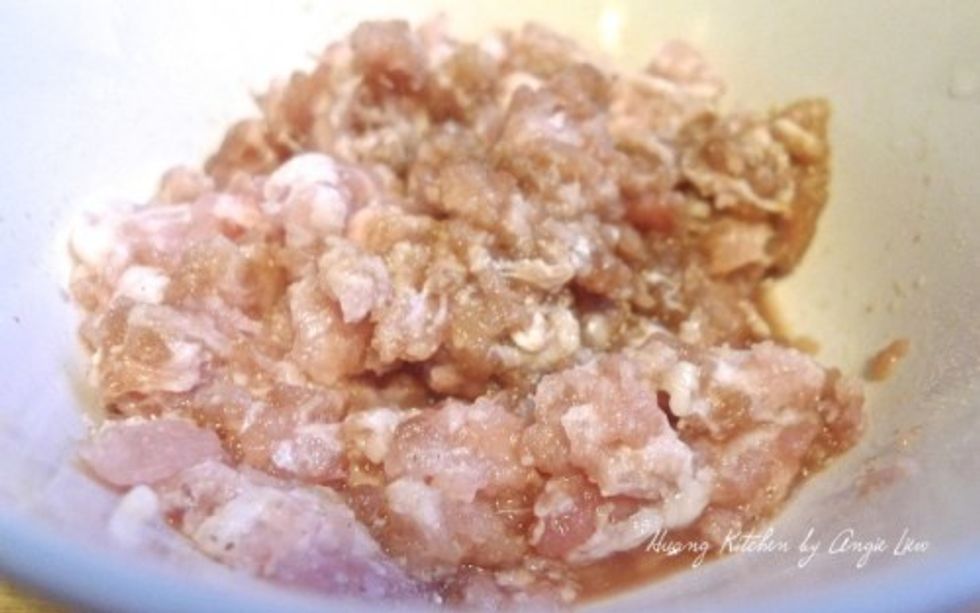 First marinade mince meat with sesame oil, white pepper, salt, cooking wine and cornstarch.
Fry the marinated meat with some garlic in a non-stick skillet.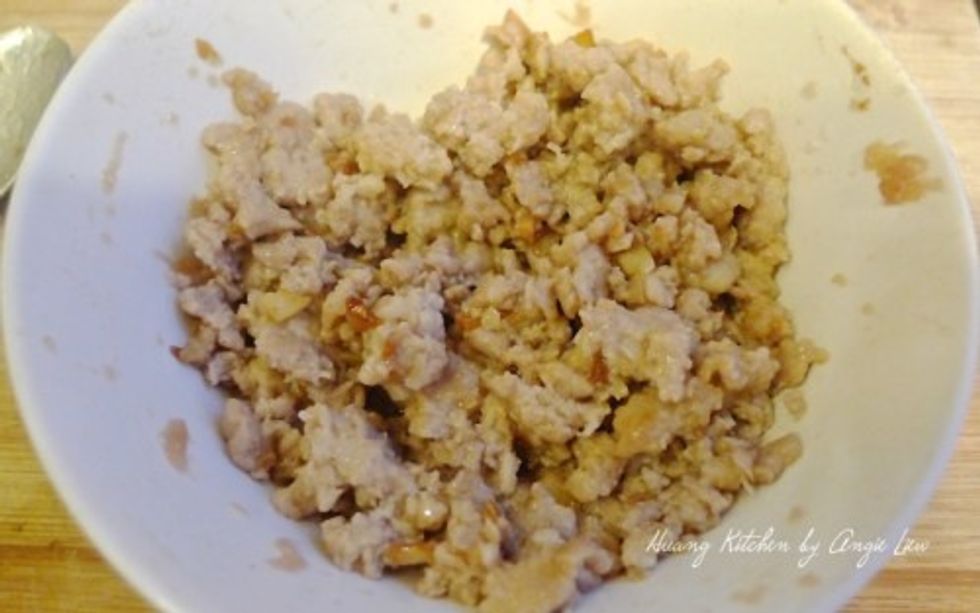 Transfer onto a bowl and set aside.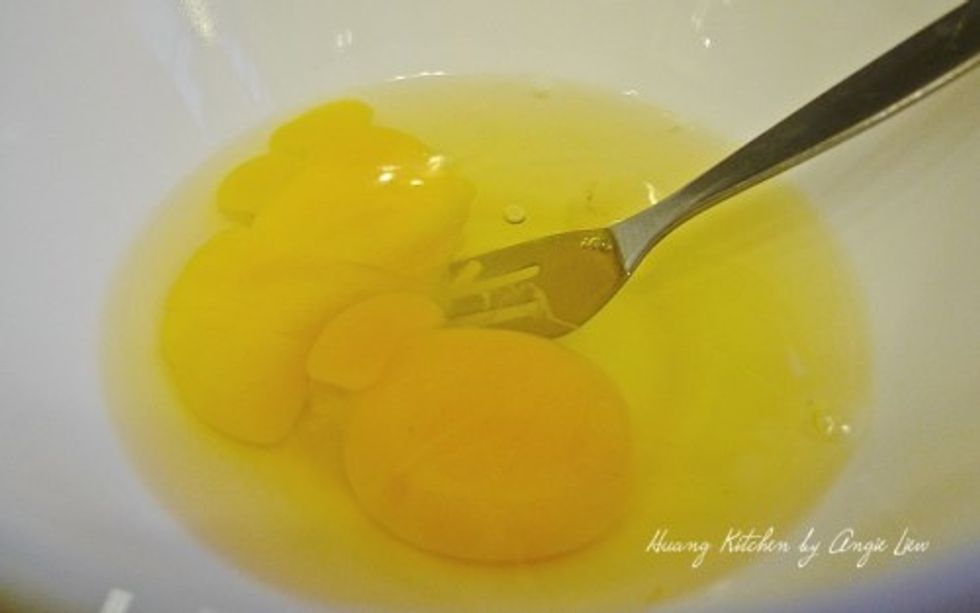 Then beat eggs in a bowl.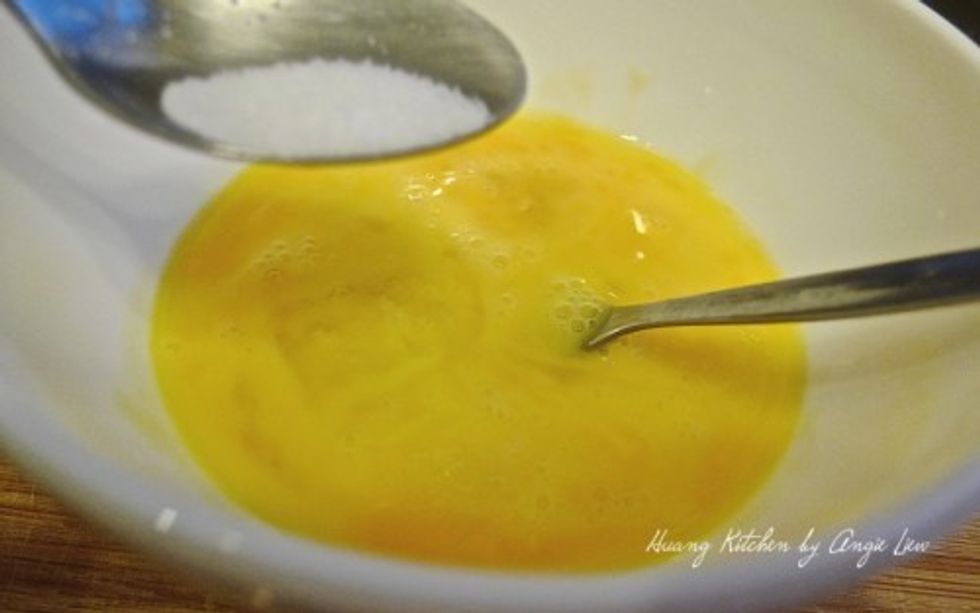 Season with a bit of salt.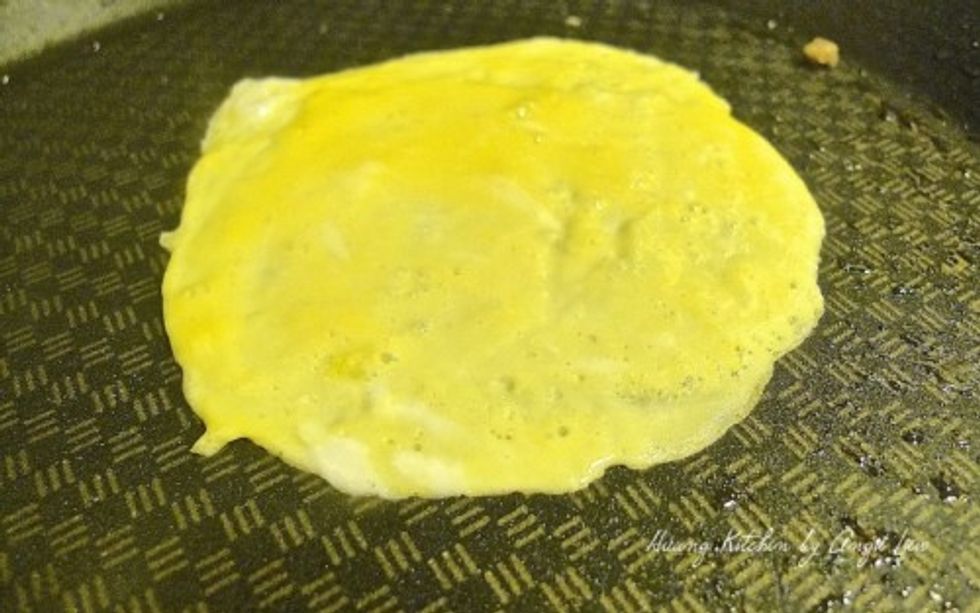 Pour and spread in a circular motion 2 tablespoons beaten egg onto the hot and oiled skillet. Allow the egg to set a bit but the top is still moist.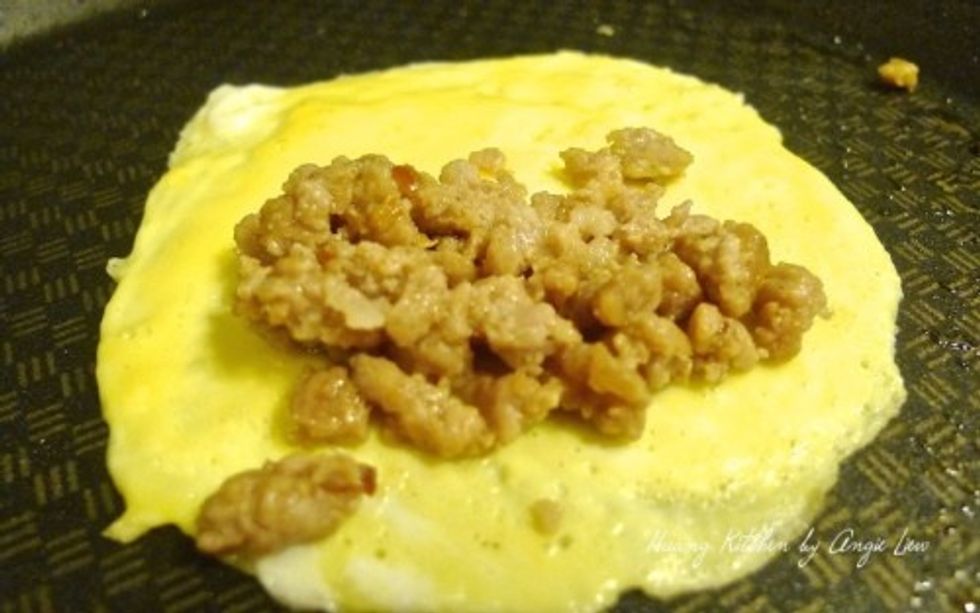 Then add 1/2 tablespoon of cooked meat in (a bit off) the centre of the egg batter. Flatten the meat a bit.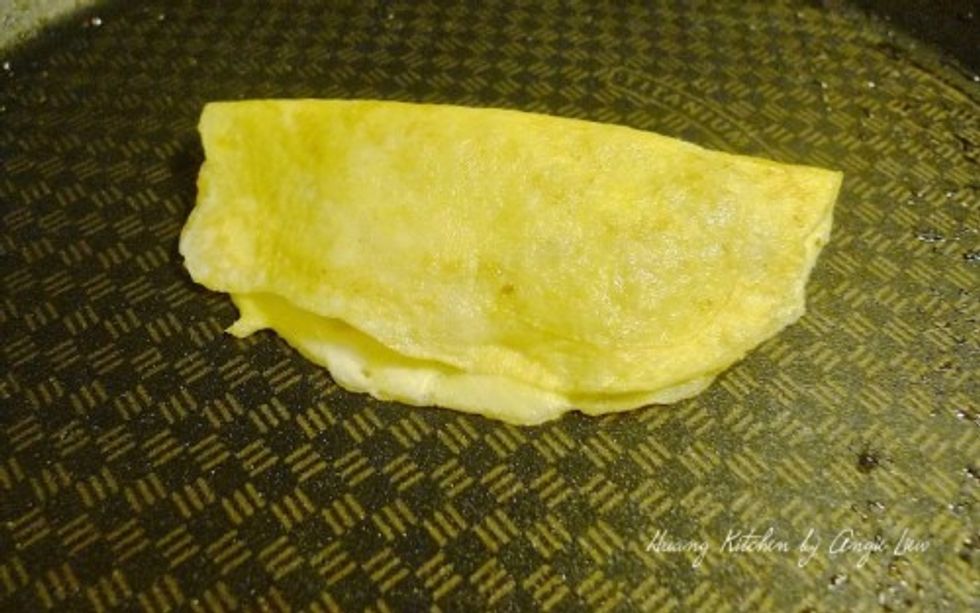 Using a small spatula, lift half the set egg over the filling forming a semi circle shape, pressing the edges to seal. Allow to set a bit.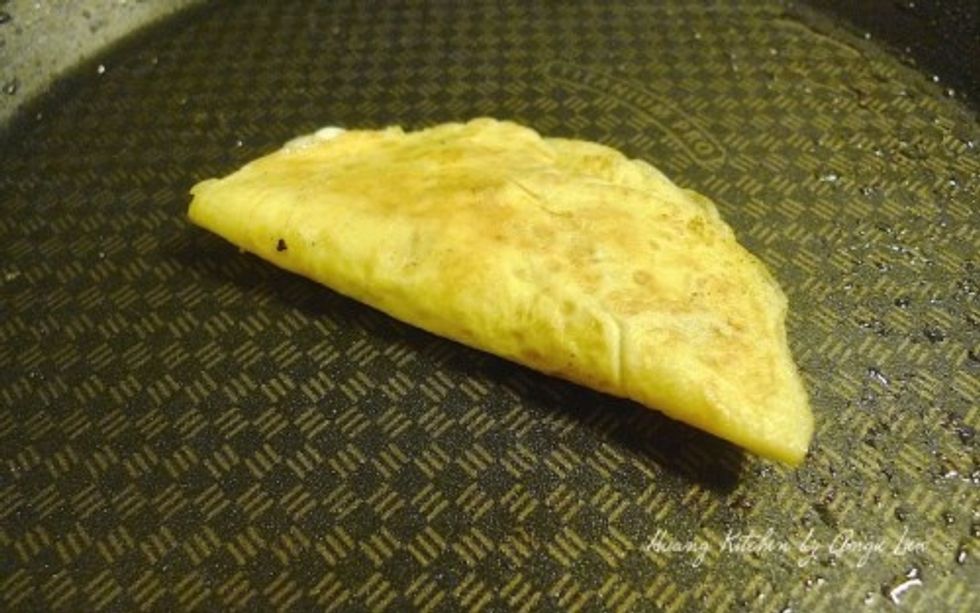 Then turn the egg over to cook on the other side until cooked through.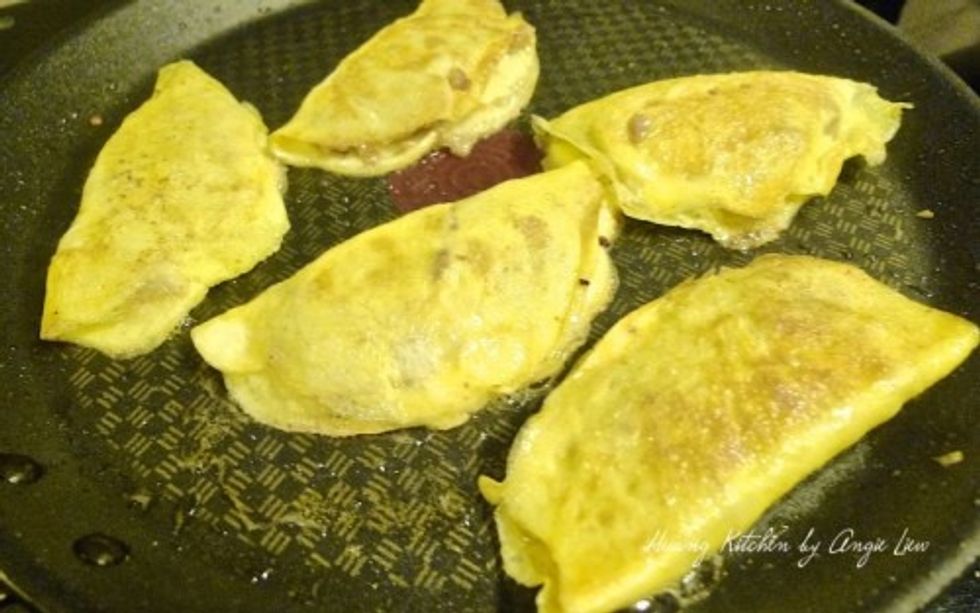 Repeat the same with the rest of the egg batter and meat.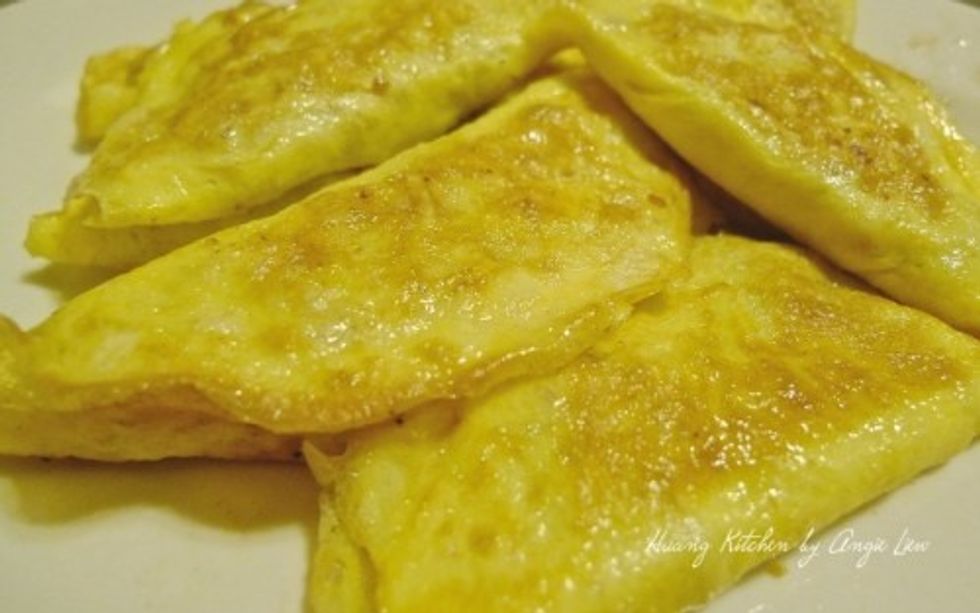 And we're done! Transfer onto serving plate before serving.
Serve hot with rice garnished with some green onions and red chilies.
100.0g meat, minced
1/2tsp Sesame oil
1/2tsp Cornstarch
1/4tsp White pepper
1/4tsp Salt
1/2tsp Chinese cooking wine
1.0tsp Garlic, minced
2.0 Eggs, beaten
Huang Kitchen
For more step-by-step recipes and cooking tips, visit my website at \nhttp://www.huangkitchen.com