Gather your ingredients.
Mix coconut oil and baking soda. Add the Hydrogen Peroxide. Mix thoroughly.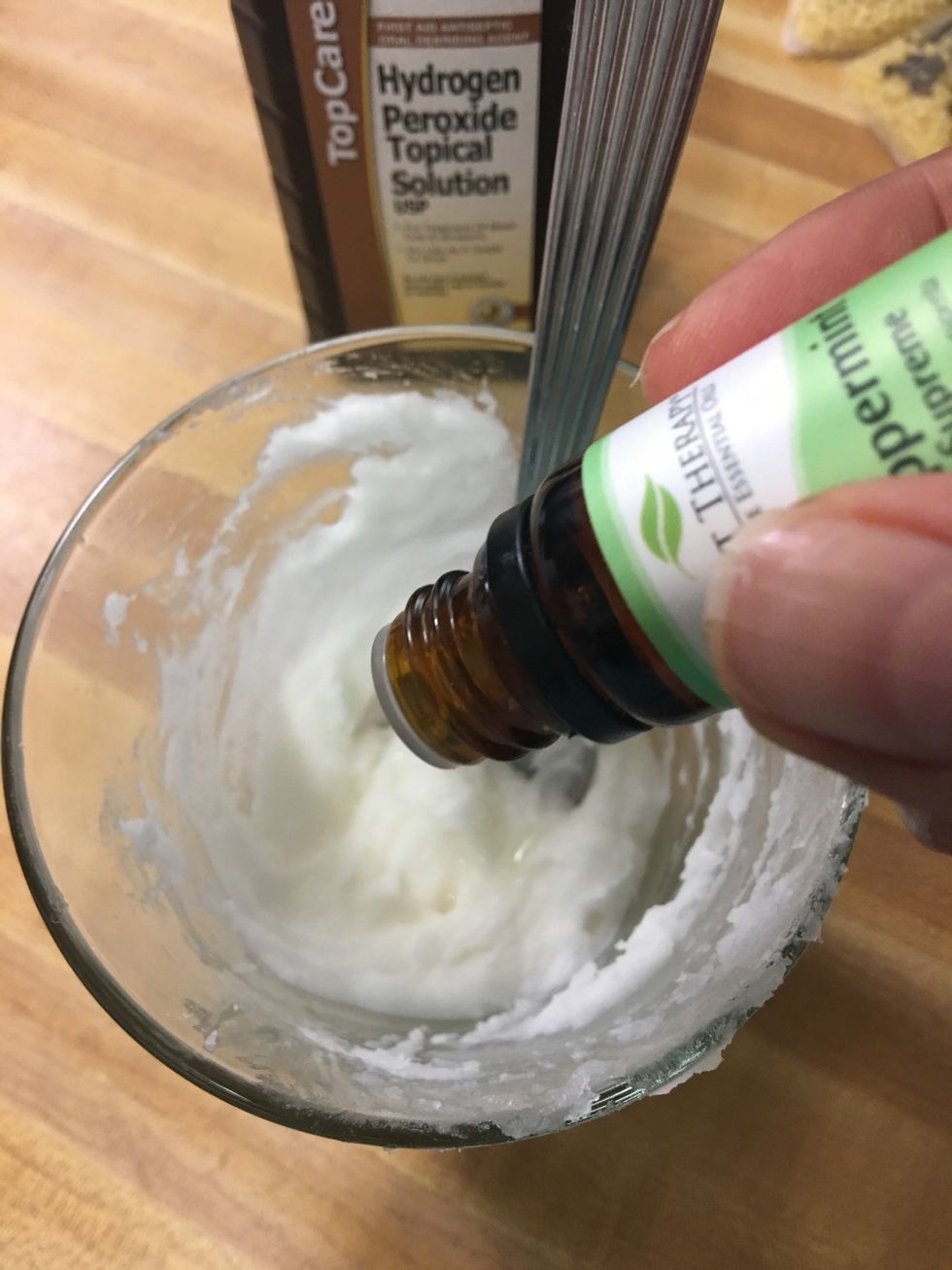 Add the peppermint and tea tree essential oils. Mix thoroughly. If the consistency is too thin, add more baking soda. If it is too dry, add more hydrogen peroxide.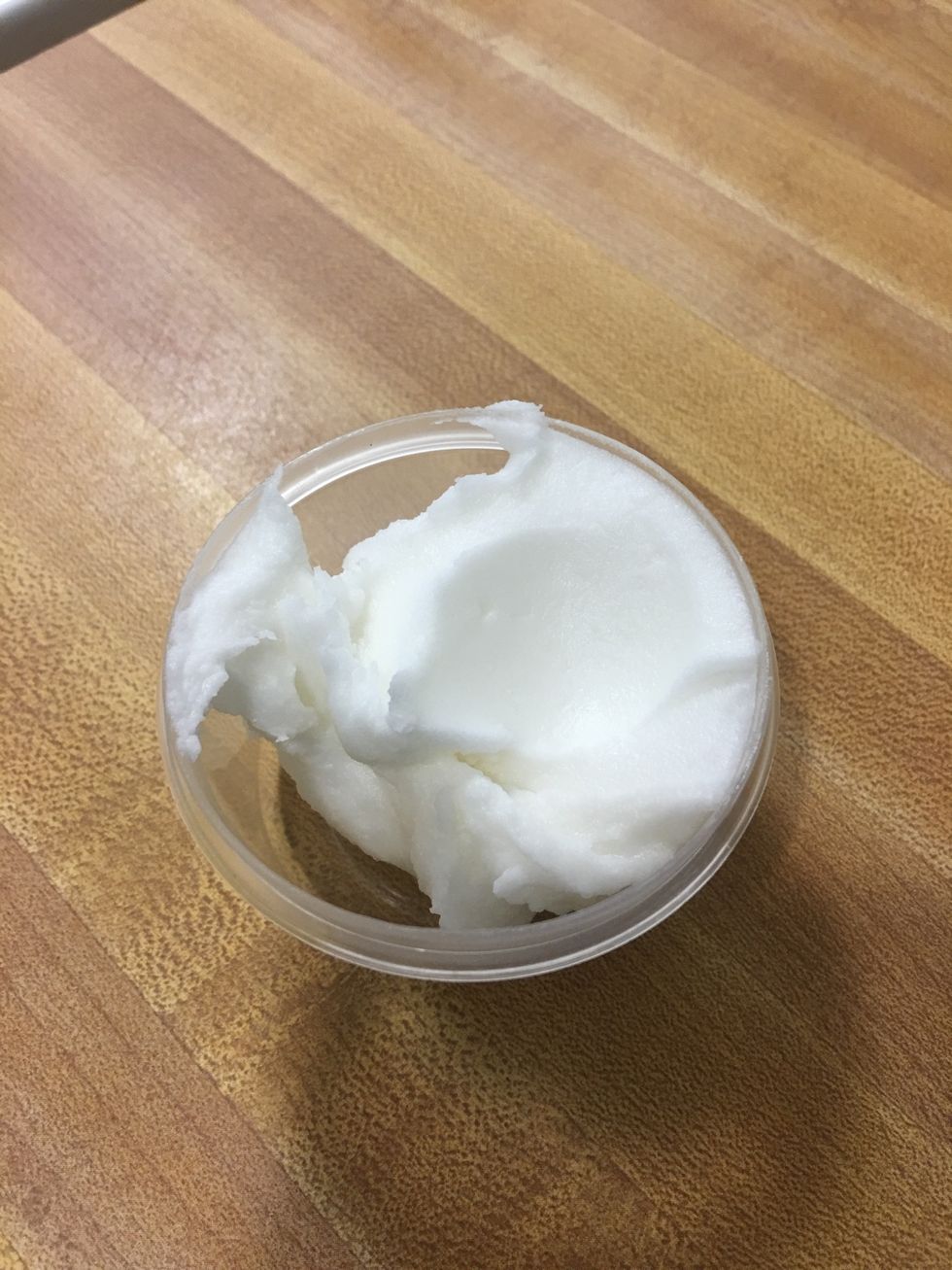 Put into a small jar. Brush your teeth as usual. Enjoy!!!
2 Tbs Coconut Oil
2 Tbs Baking Soda
1 tsp Hydrogen Peroxide
About 10 drops of Peppermint Essential Oil
2-3 Drops of Tea Tree Essential Oil