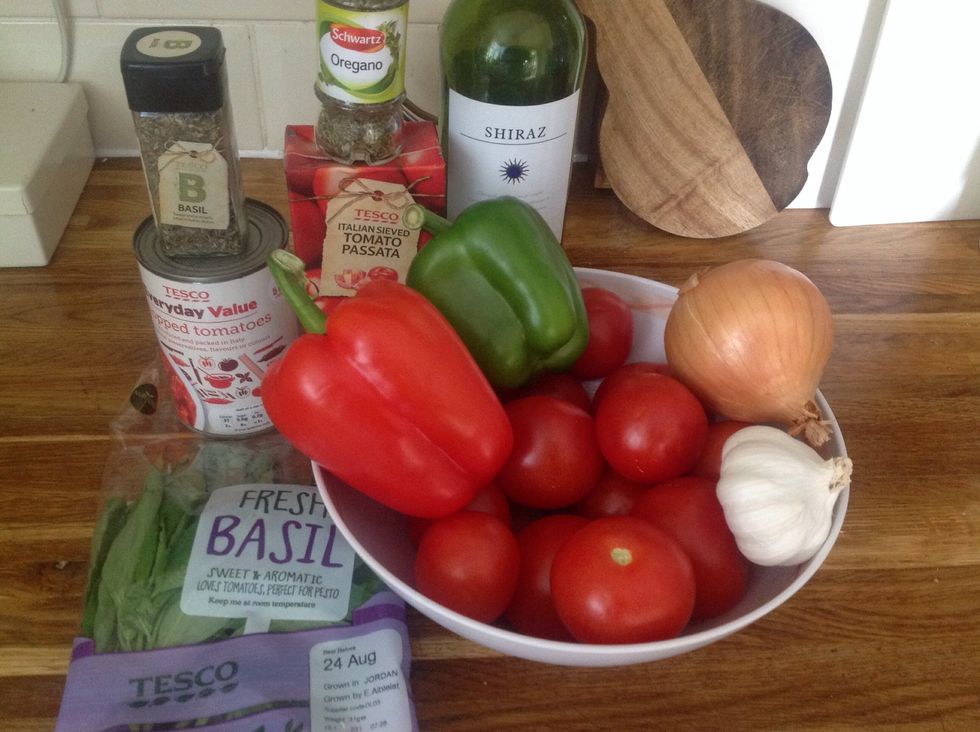 Ingrediants.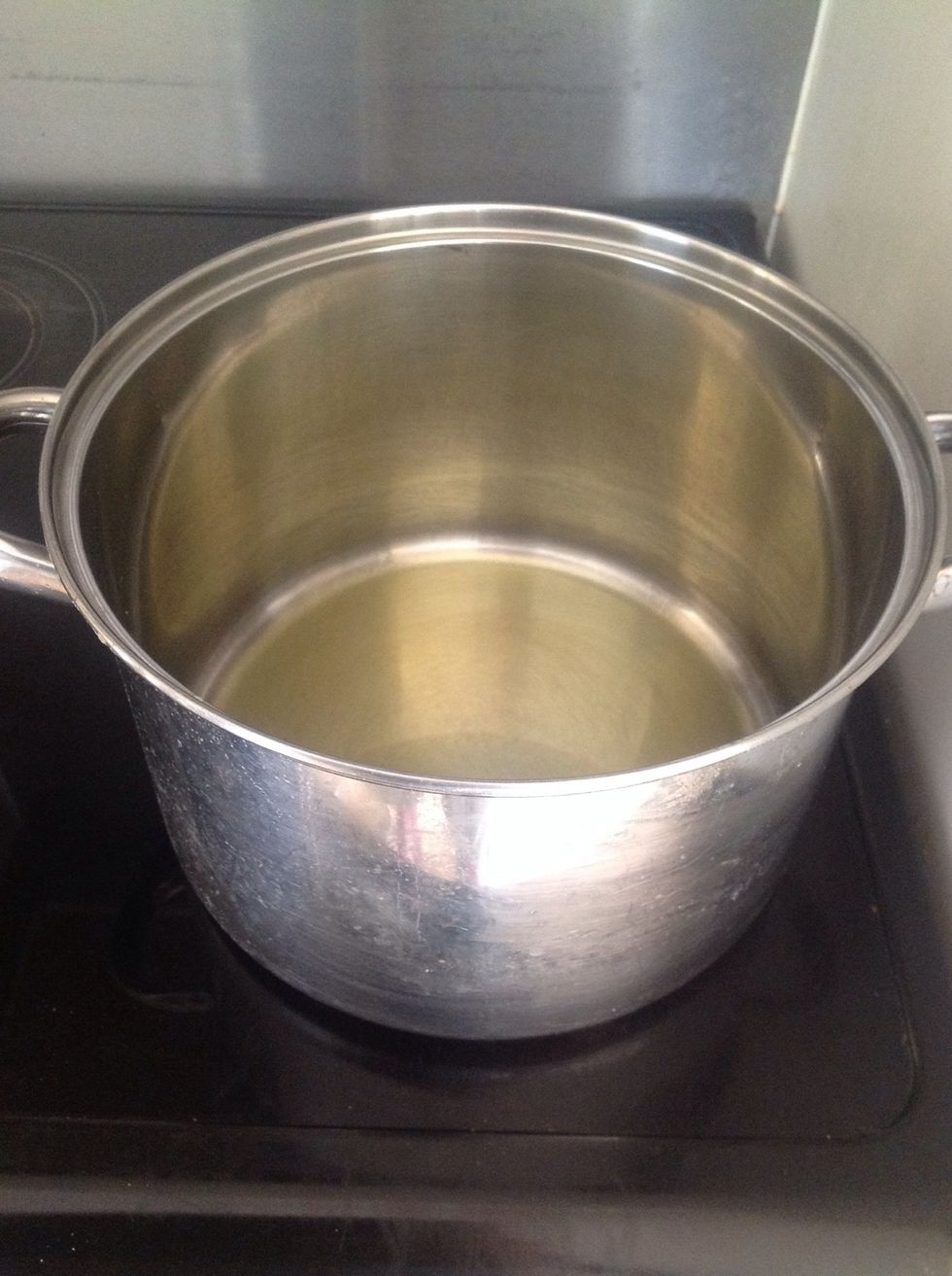 Add the olive oil and heat on medium heat.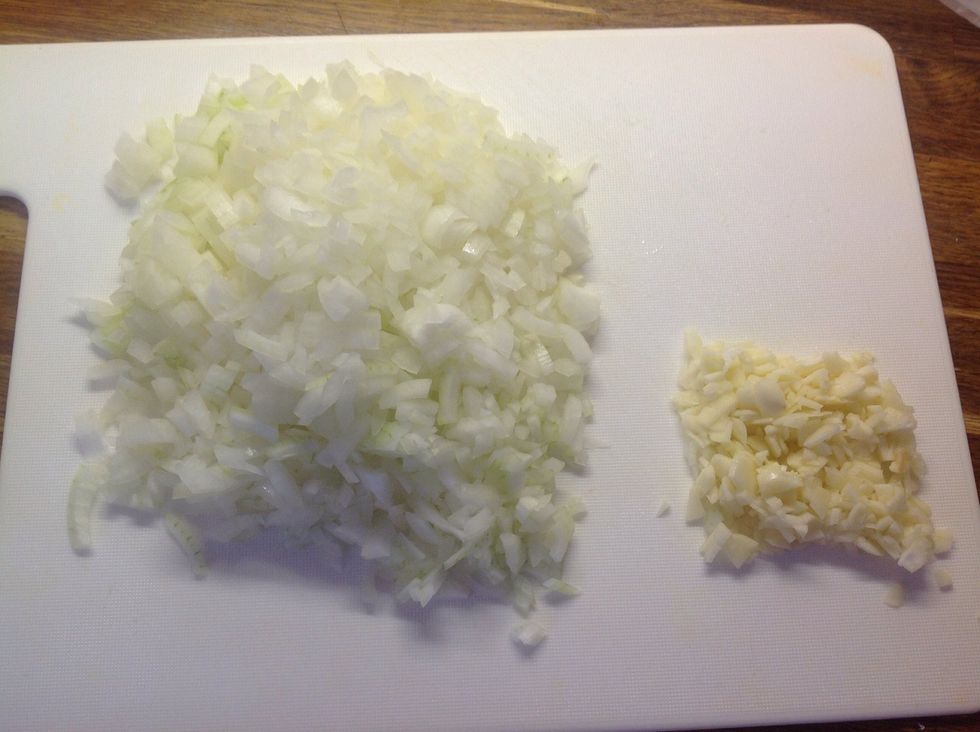 Dice the onion and mince the garlic.
Dice the red and green pepper.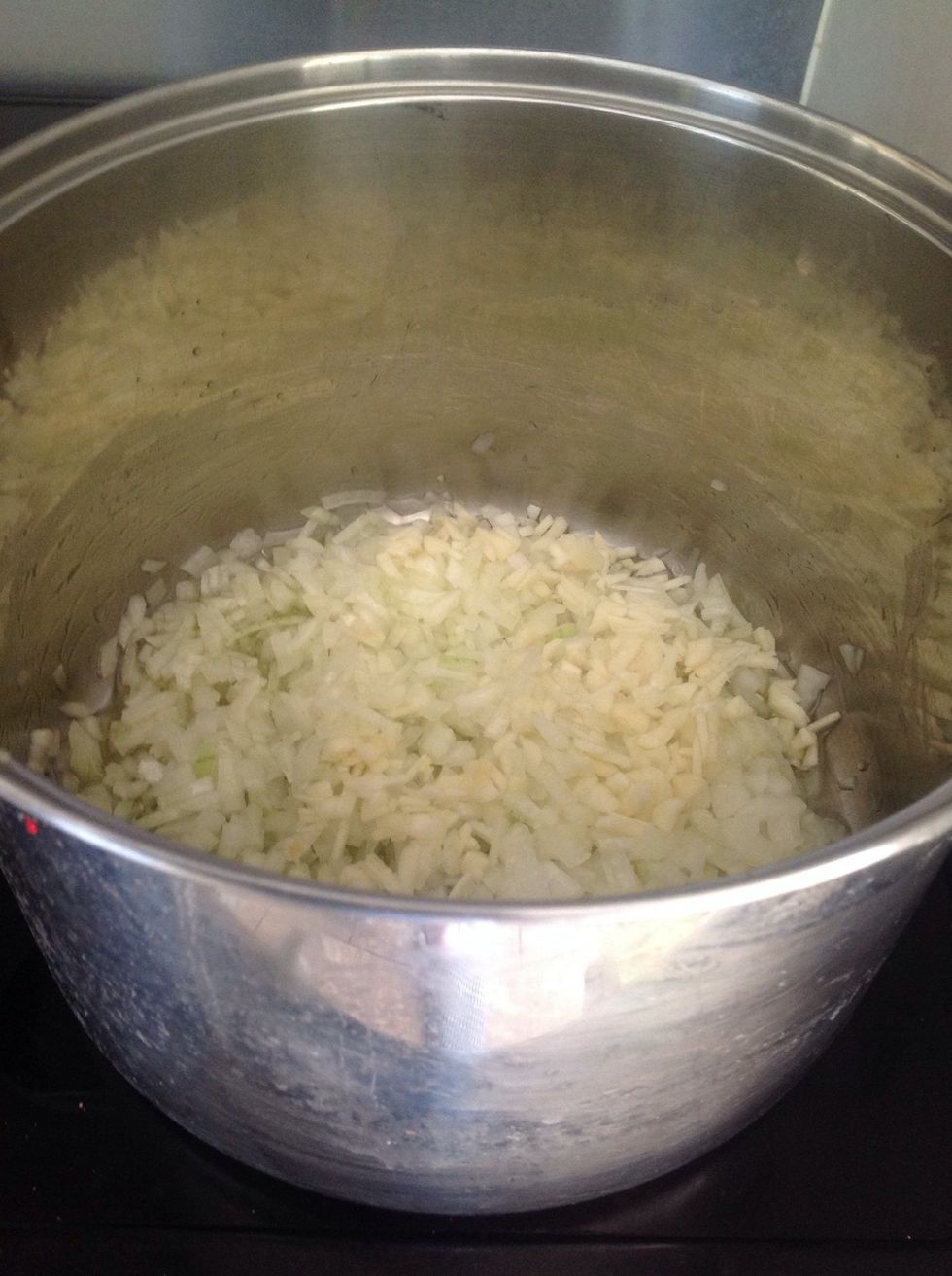 Gently fry the onions and garlic on a low to medium heat for a few minutes.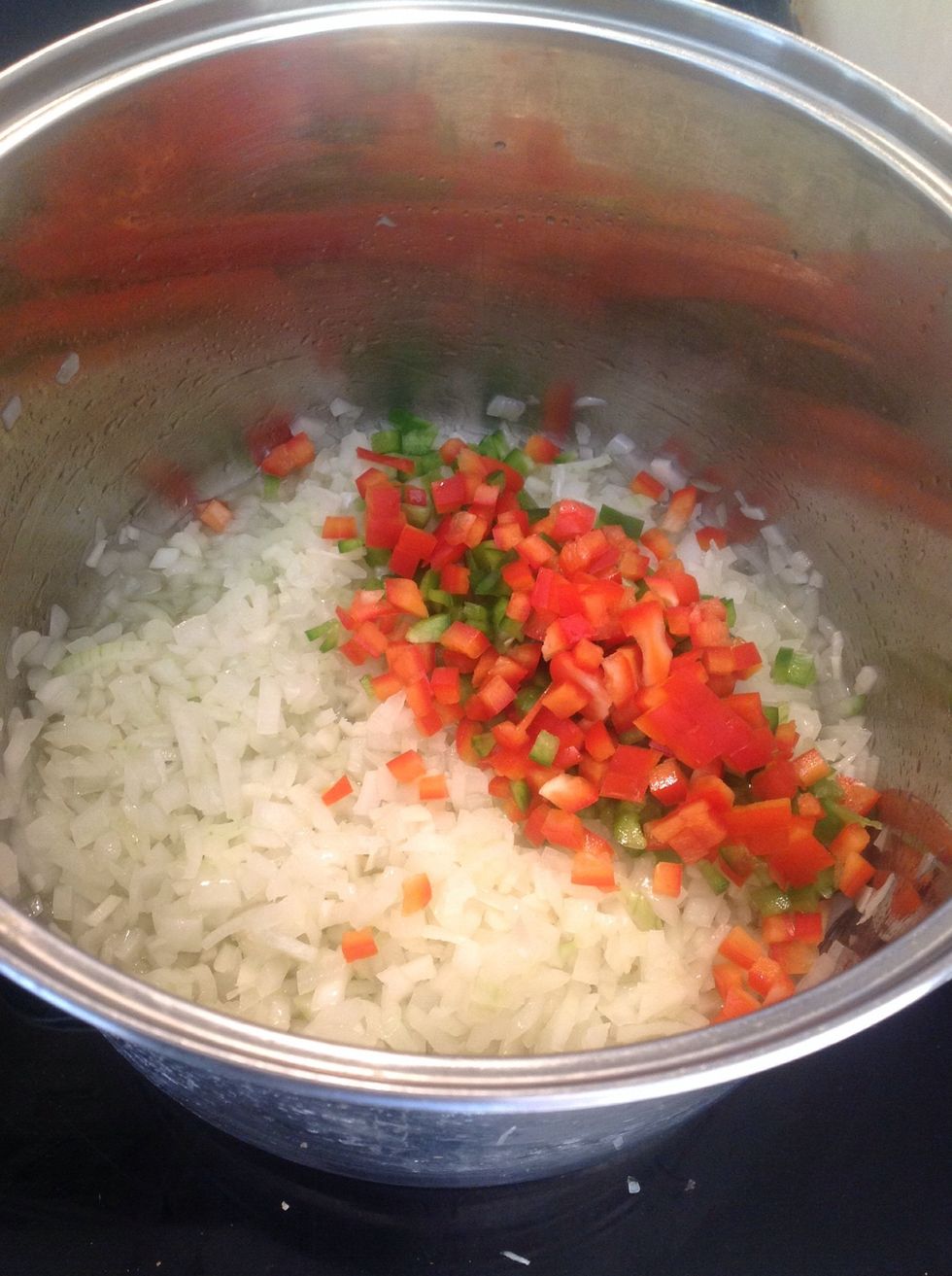 Add the peppers and continue to fry on a low to medium heat.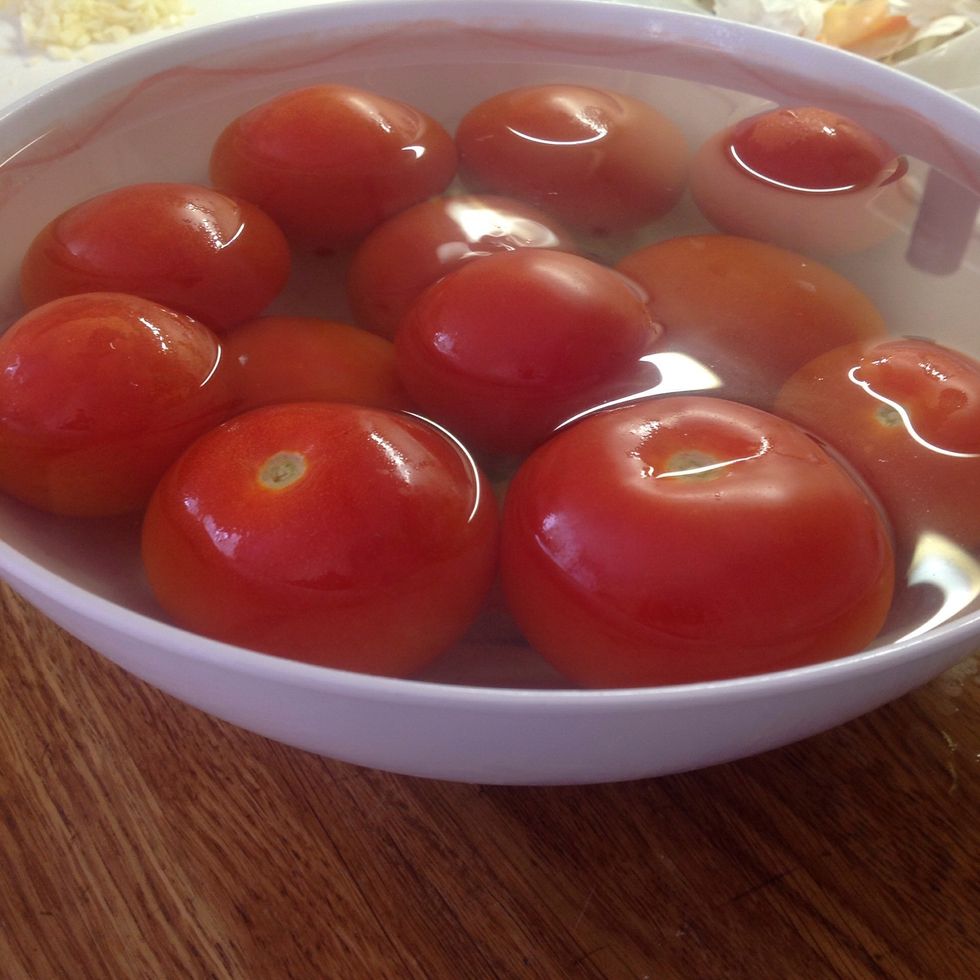 While the onions, garlic and peppers are slowing cooking, put the tomatoes in a large bowl and fill with boiling water.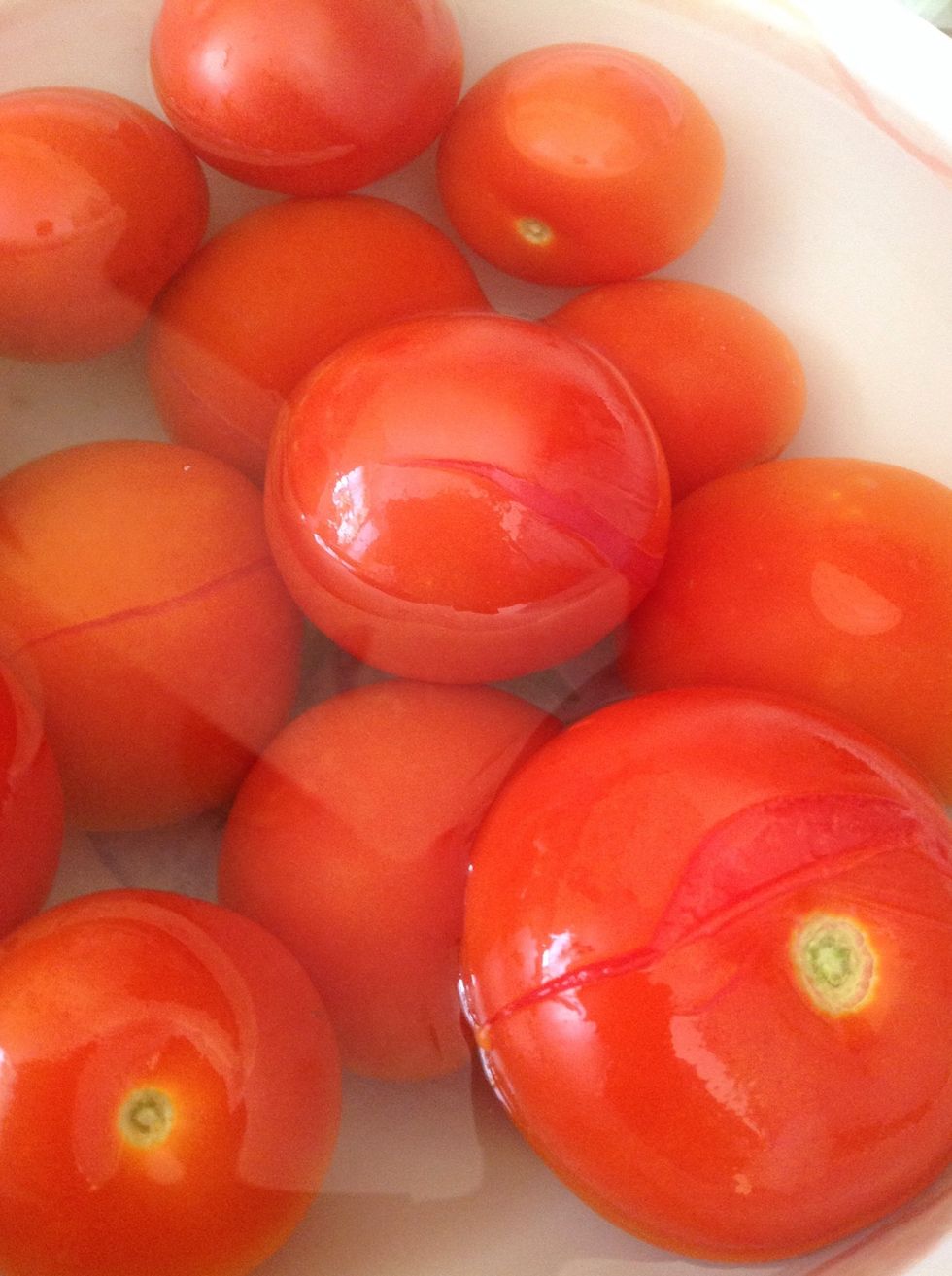 Leave for a few minutes until the skins start to break. They will be much easier to peel.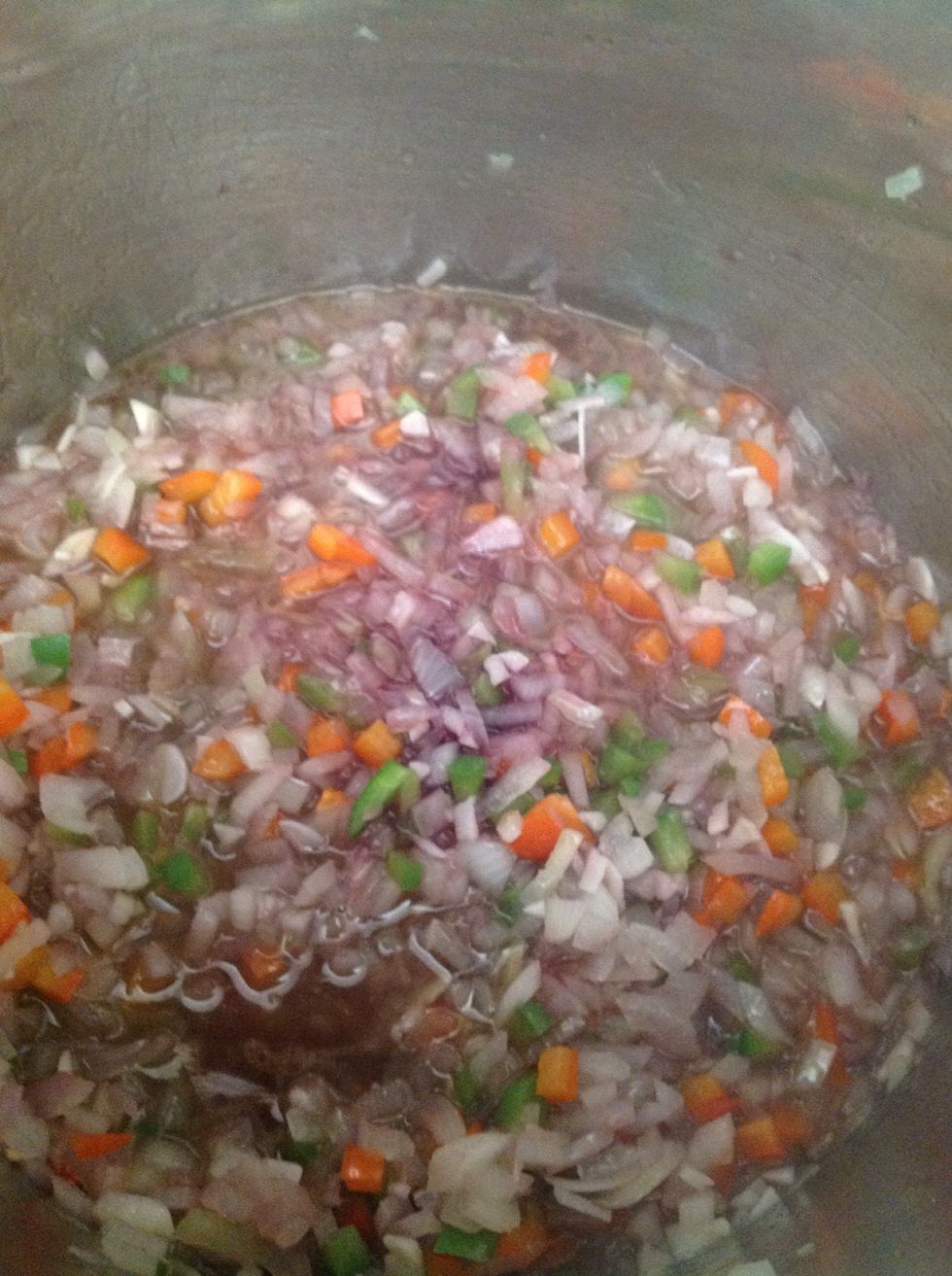 Add some red wine to the pan and gently simmer 10 minutes or until most of the liquid has gone.
Keep simmering the onions until most of the liquid has gone, like this.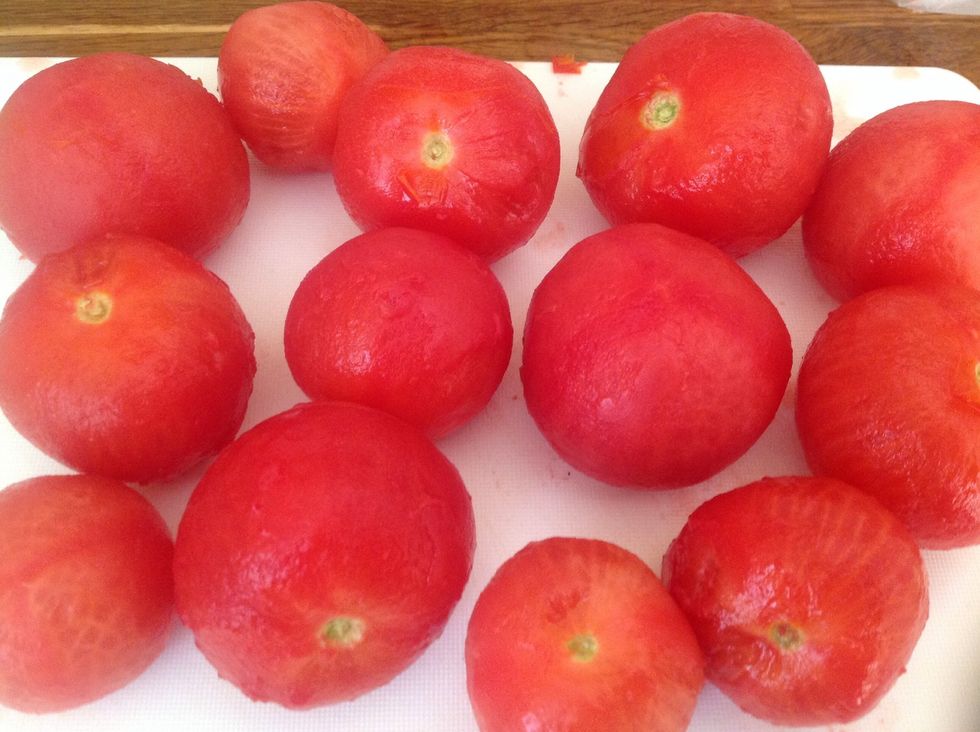 Peel the tomatoes, because they were resting in boiling water, the skins should come off really easily.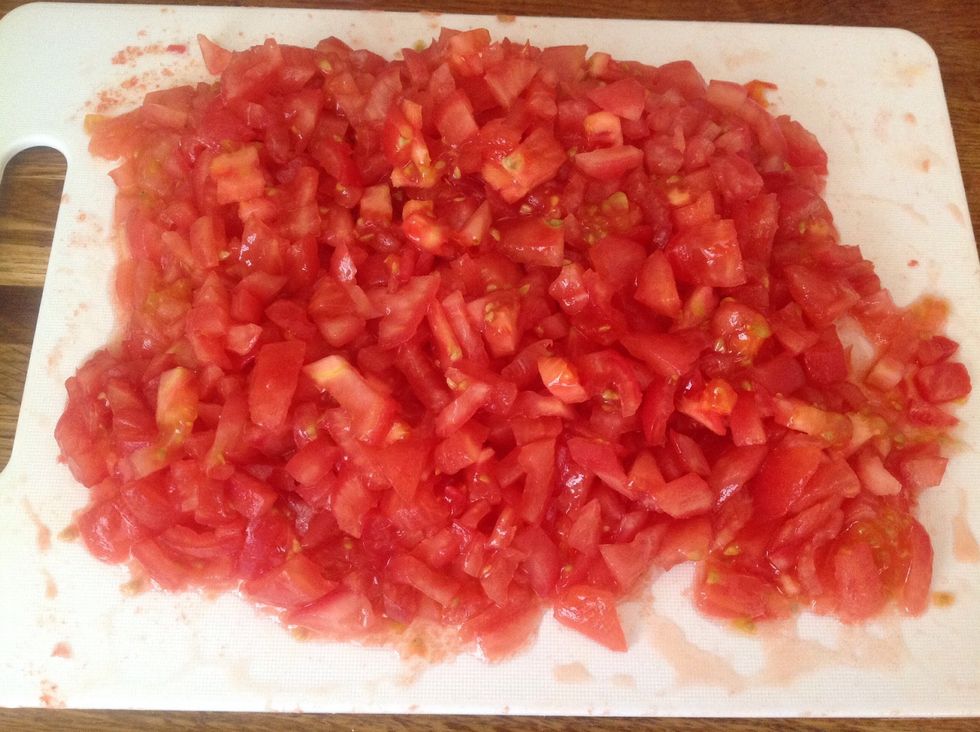 Roughly dice the peeled tomatoes.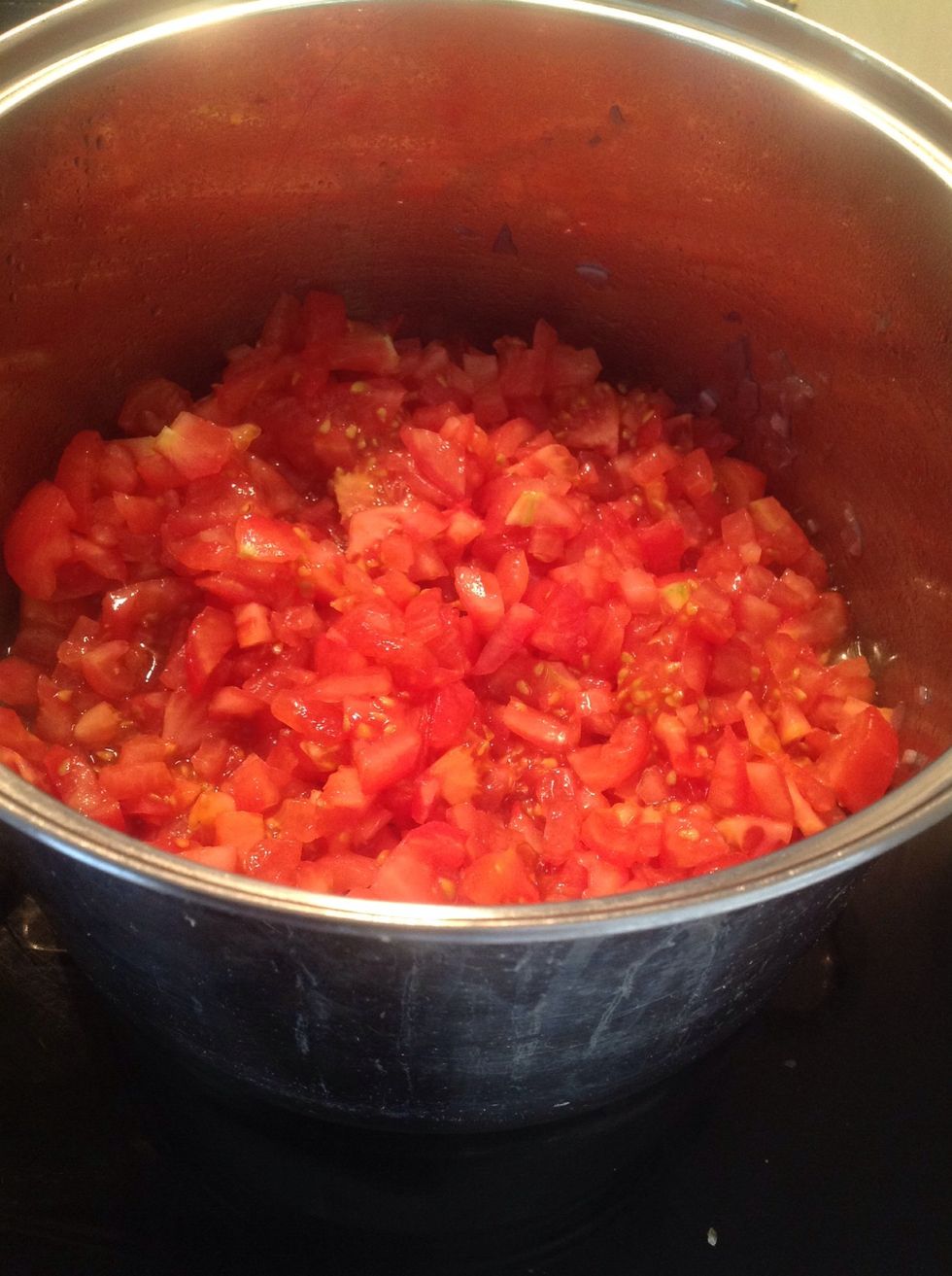 Add to the onions.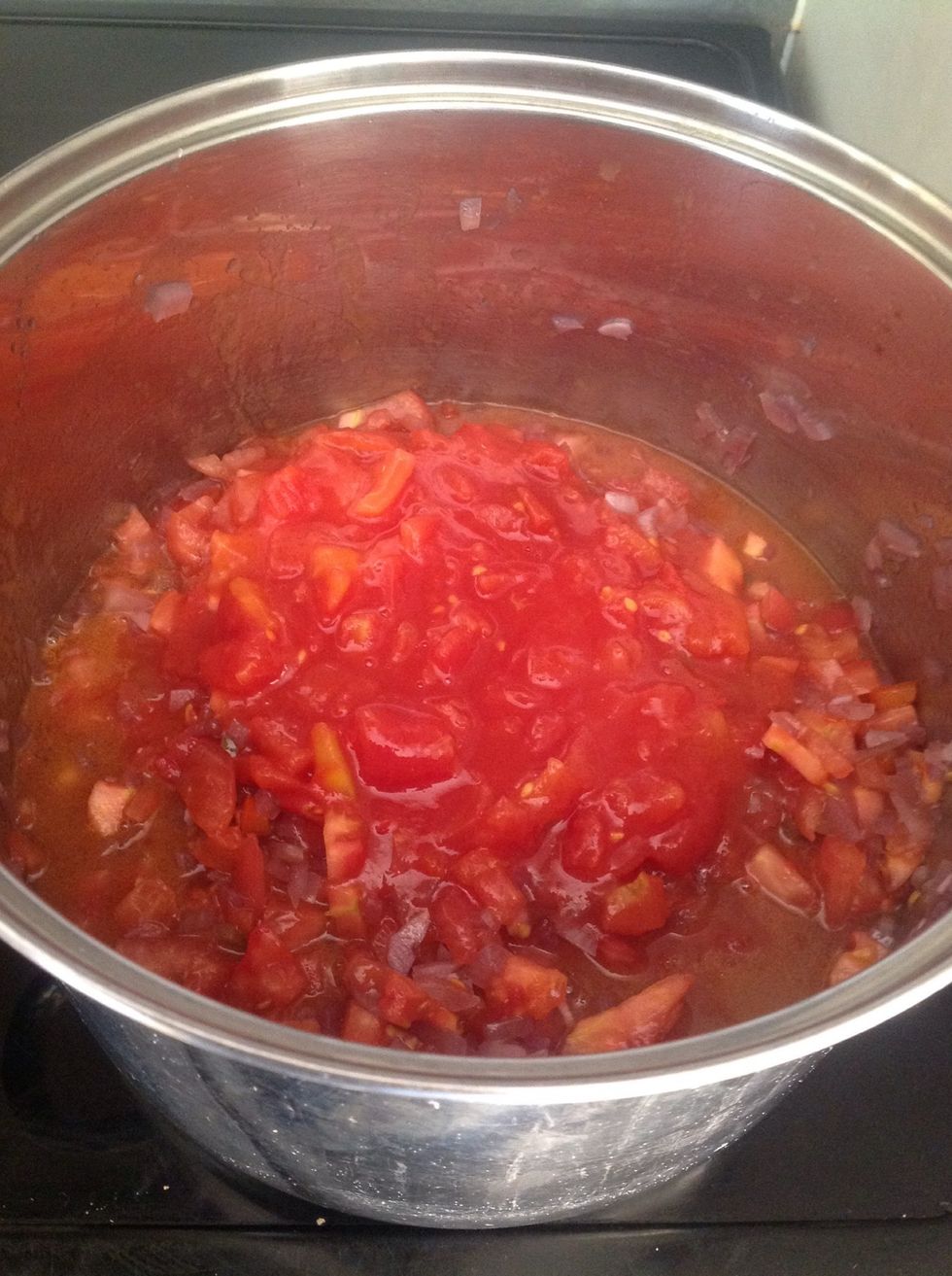 Add the can of tinned tomatoes.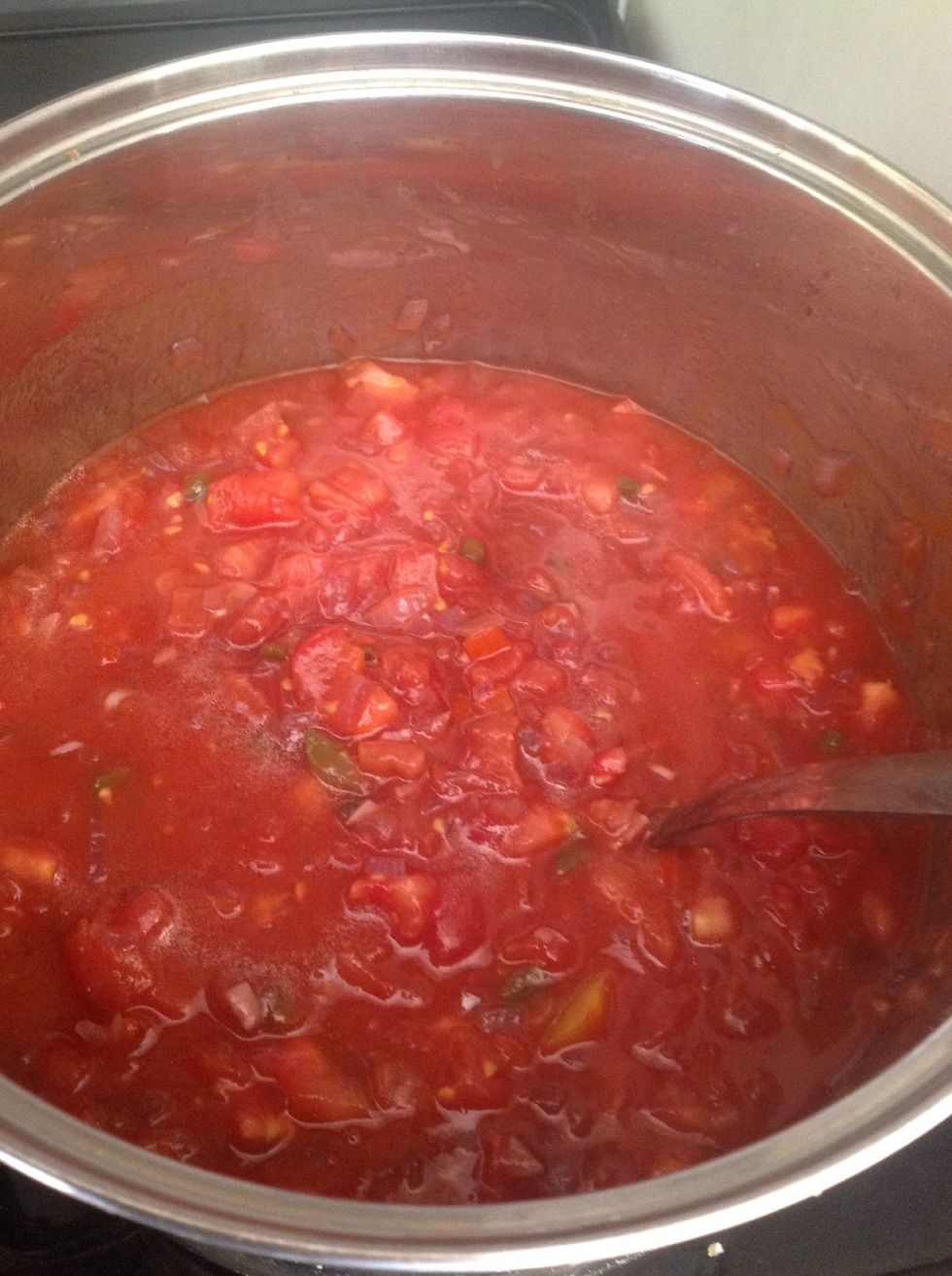 Add the tomato passata.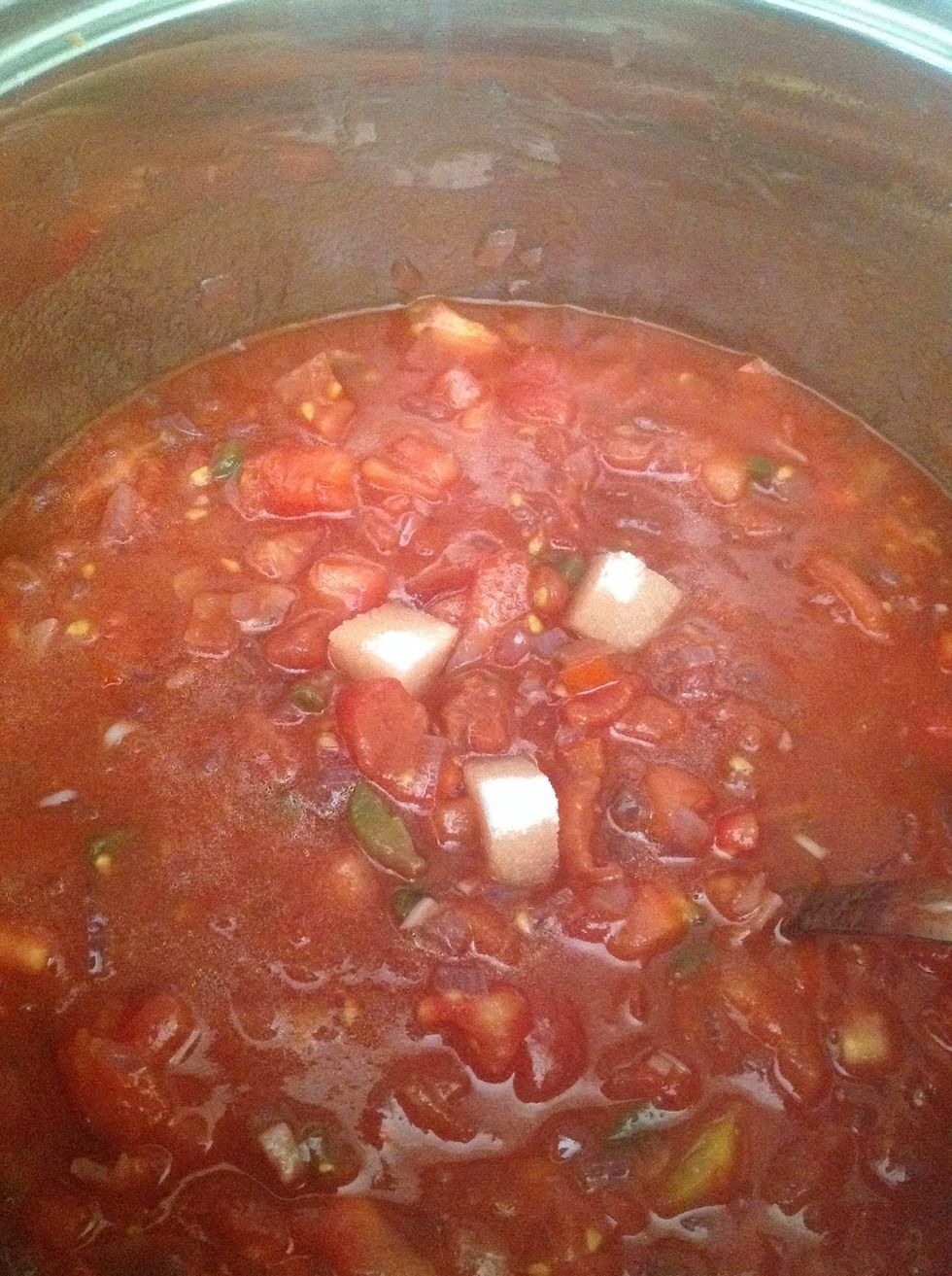 Lastly add 1 1/2 teaspoons of sugar, I prefer sugar cubes.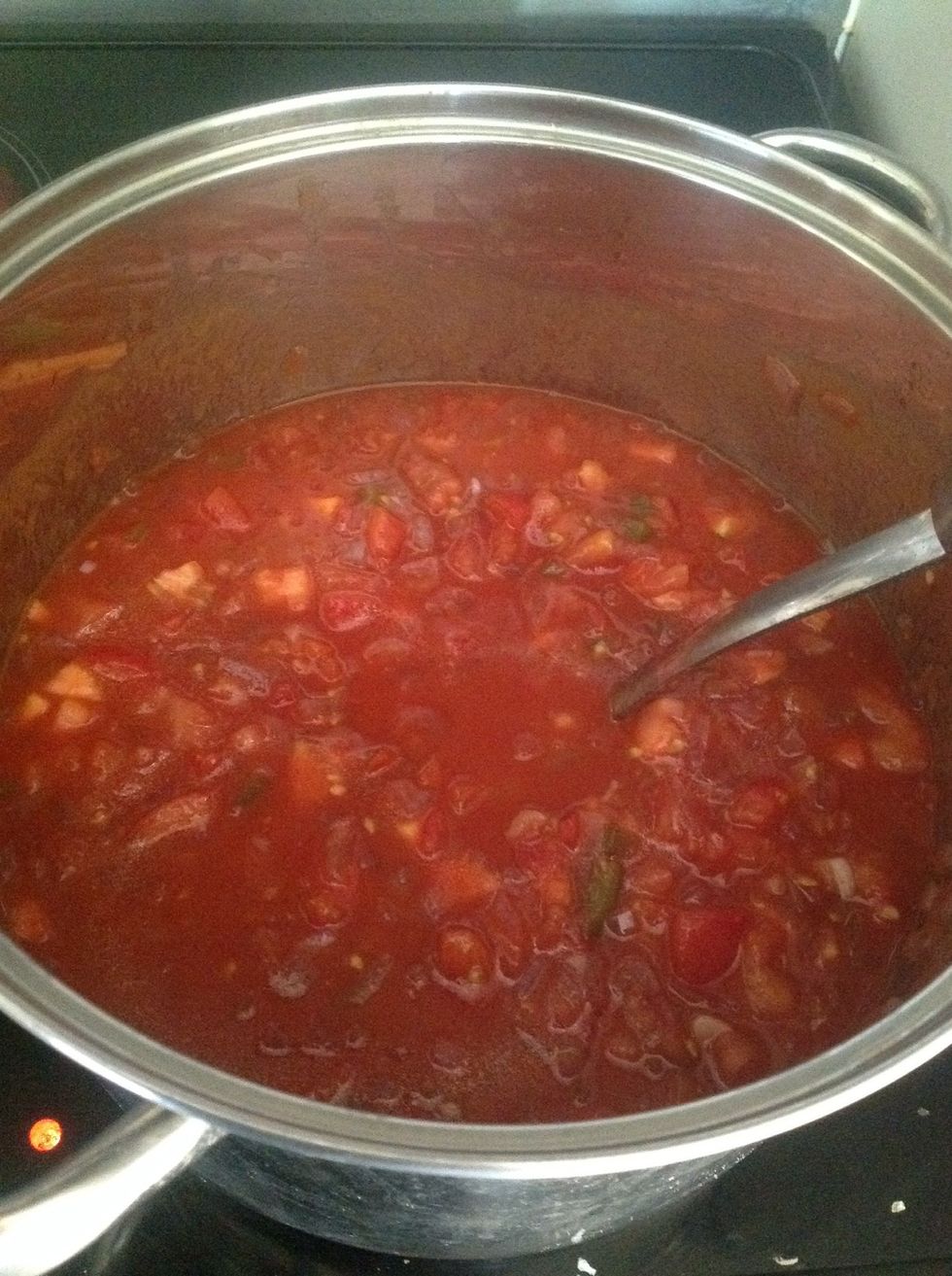 Mix up well and bring to the boil.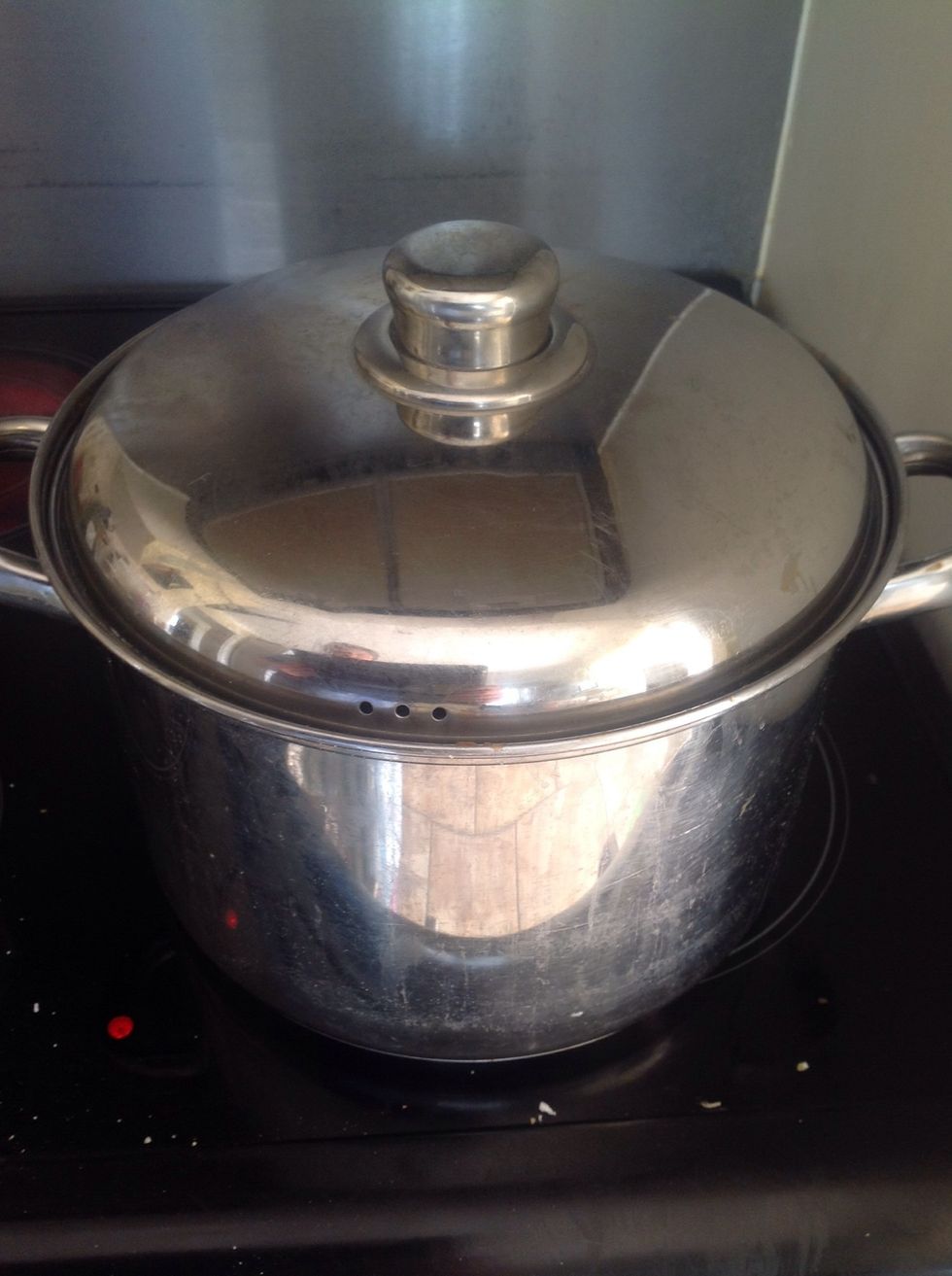 Simmer for 45 mins - 1hr. The longer the better.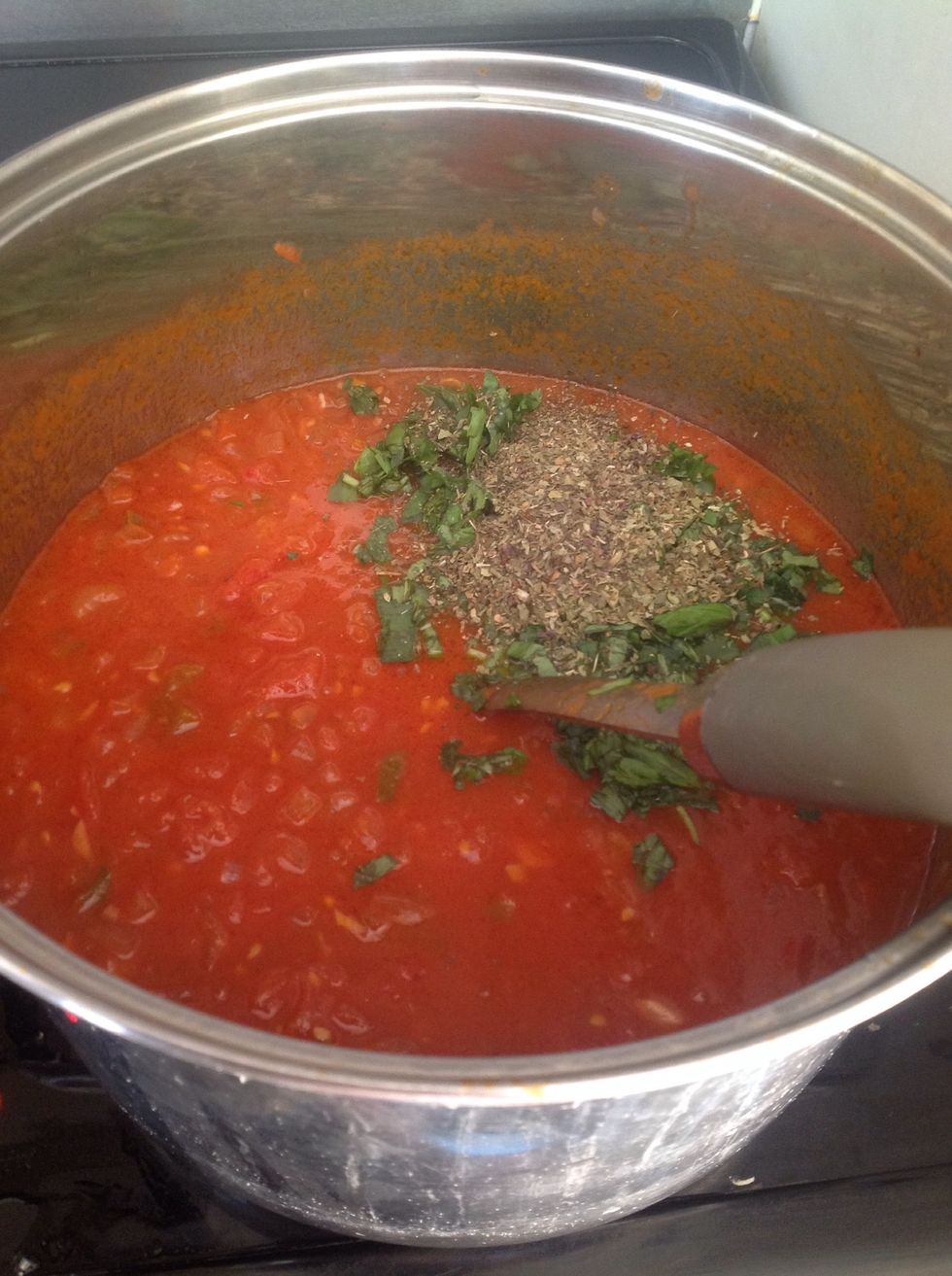 Add the chopped up fresh basil, the oregano and the dried basil.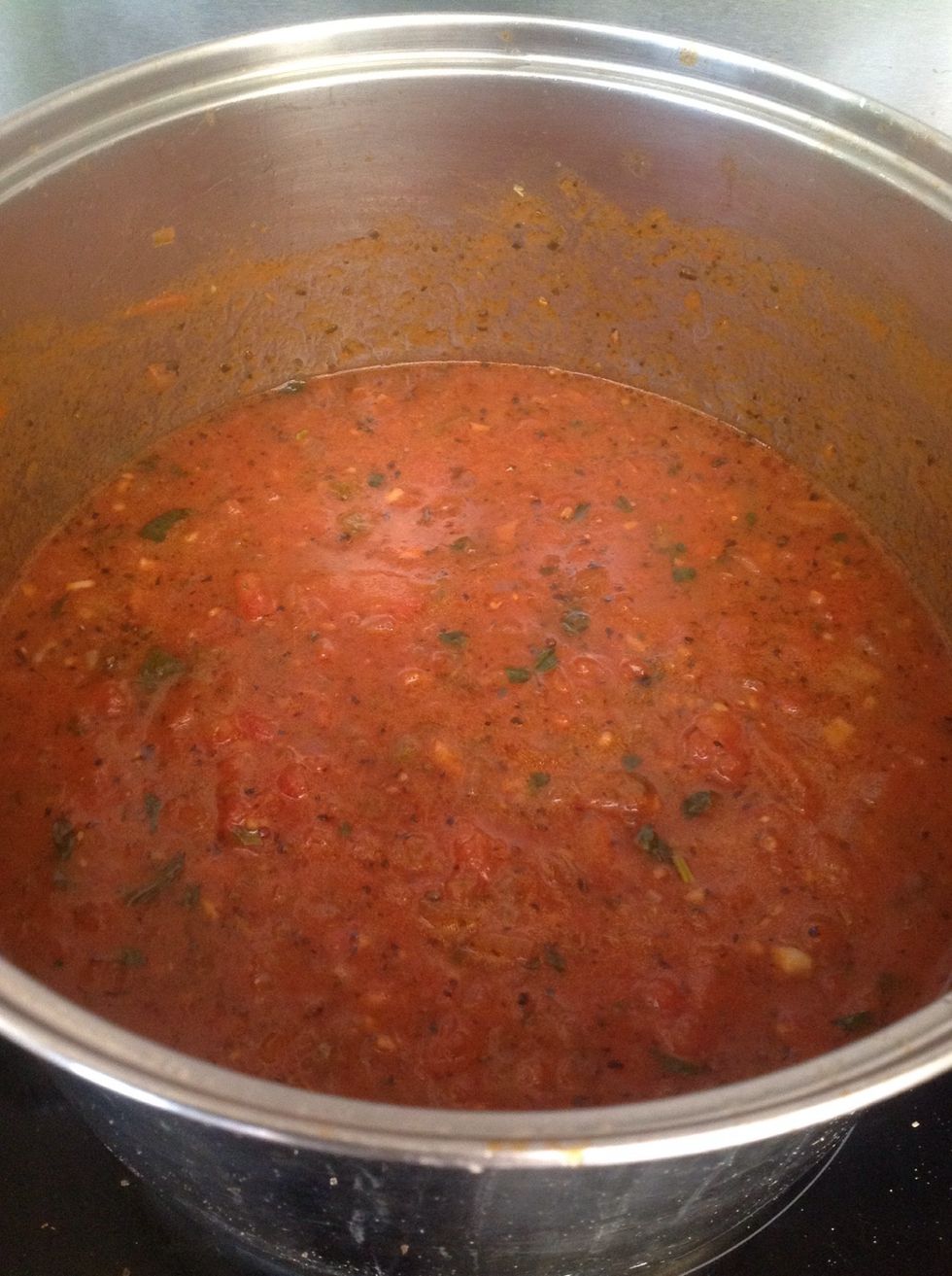 Taste for seasoning. Add salt and pepper accordingly. Simmer for 1 hour or more. The longer the tastier.
You can hand blend at this point for a smoother sauce. I like mine slightly chunky. Serve on your favourite pasta and enjoy!
6.0 Tomatoes
1.0 Onion
1/4 Red pepper
1/4 Green pepper
3.0 Cloves of garlic
1.0 Tinned tomato
1.0 Tomato passata
150.0ml Red wine
2.0Tbsp Olive oil
1/2bnch Fresh basil
1.0Tbsp Dried basil
1.0Tbsp Oregano
1.0pch Salt and pepper