How to make homemade taco seasoning
This is just one of many variations of this recipe. Feel free to adjust spices to your liking.
28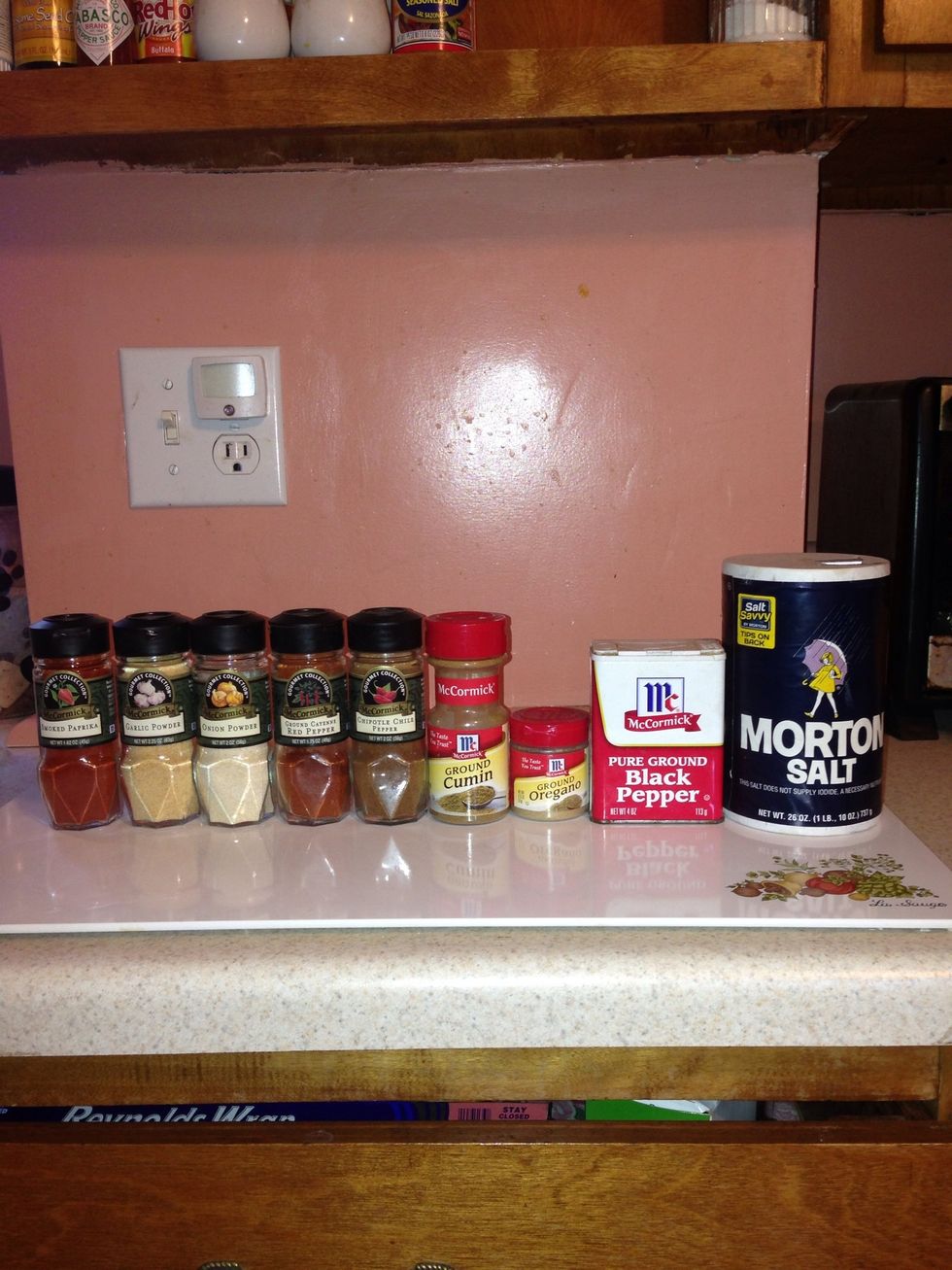 Gather all your ingredients. Tap picture to see all spices used.
Combine all ingredients in bowl and mix well.
Add seasoning to browned meat with 1/2 cup water. Mix well. Let simmer till ready to eat.
This recipe makes 3 tablespoons or enough to season 1 lb of meat. Feel free to double or triple and just store in airtight container.
1 tablespoon chili powder
1/2 teaspoon garlic powder
1/4 teaspoon onion powder
1/4 teaspoon ground cayenne
1/2 teaspoon ground oregano
1/2 teaspoon paprika
1 1/2 teaspoons ground cumin
1 teaspoon salt
1 teaspoon black pepper