Chop up veggies of your choice. Make sure you cut them lengthwise so they are long and skinny. You can use whatever veggies you'd like; we chose peppers, cucumbers, avocado and carrots. Yum!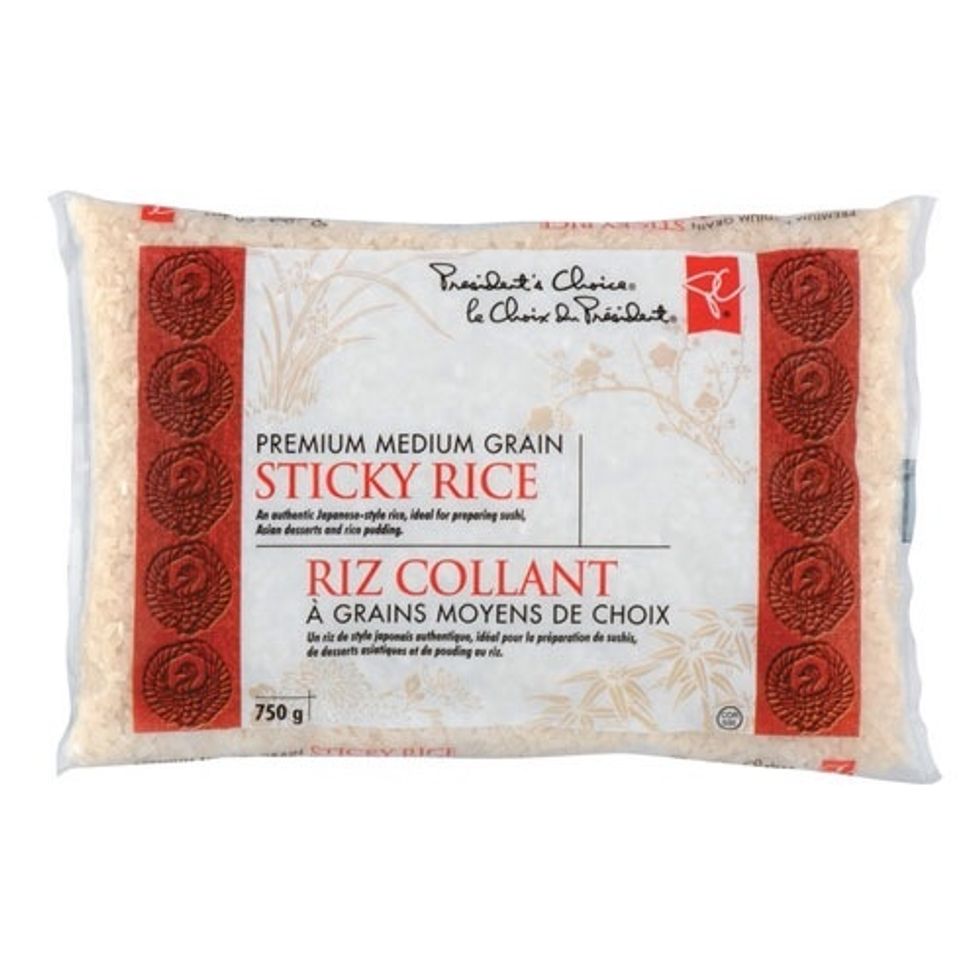 Making sushi rolls requires sticky rice as opposed to regular rice. This particular PC brand of rice practically glued itself to the seaweed! Follow the cooking directions on the back of the bag.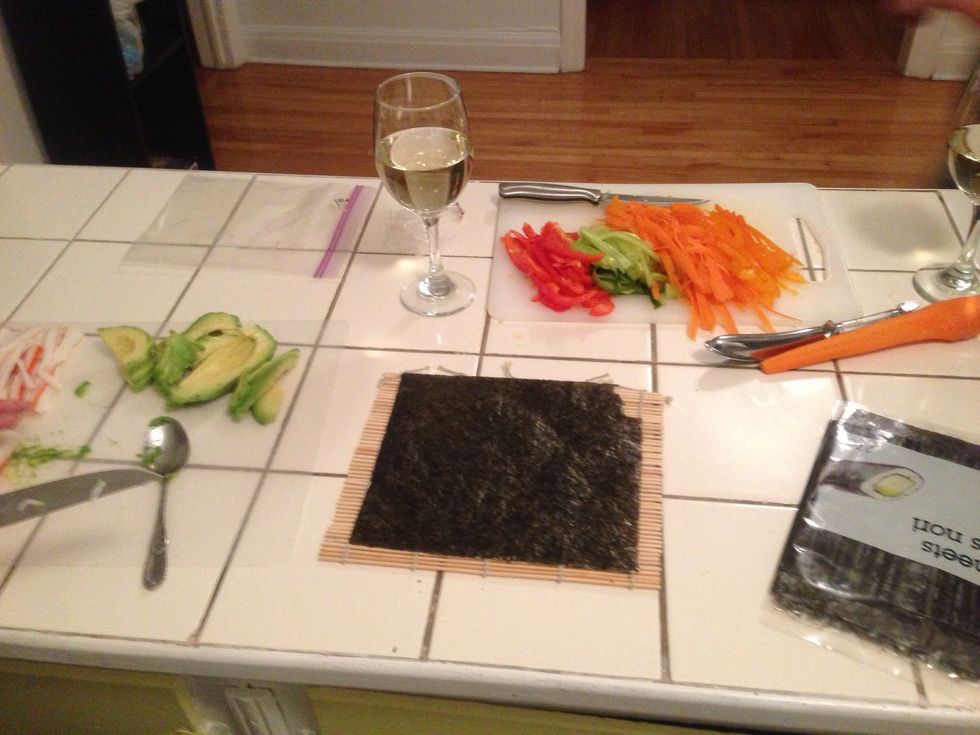 Lie the seaweed paper on top of the bamboo roller. While the rice is cooking pour yourself a glass of wine. ;)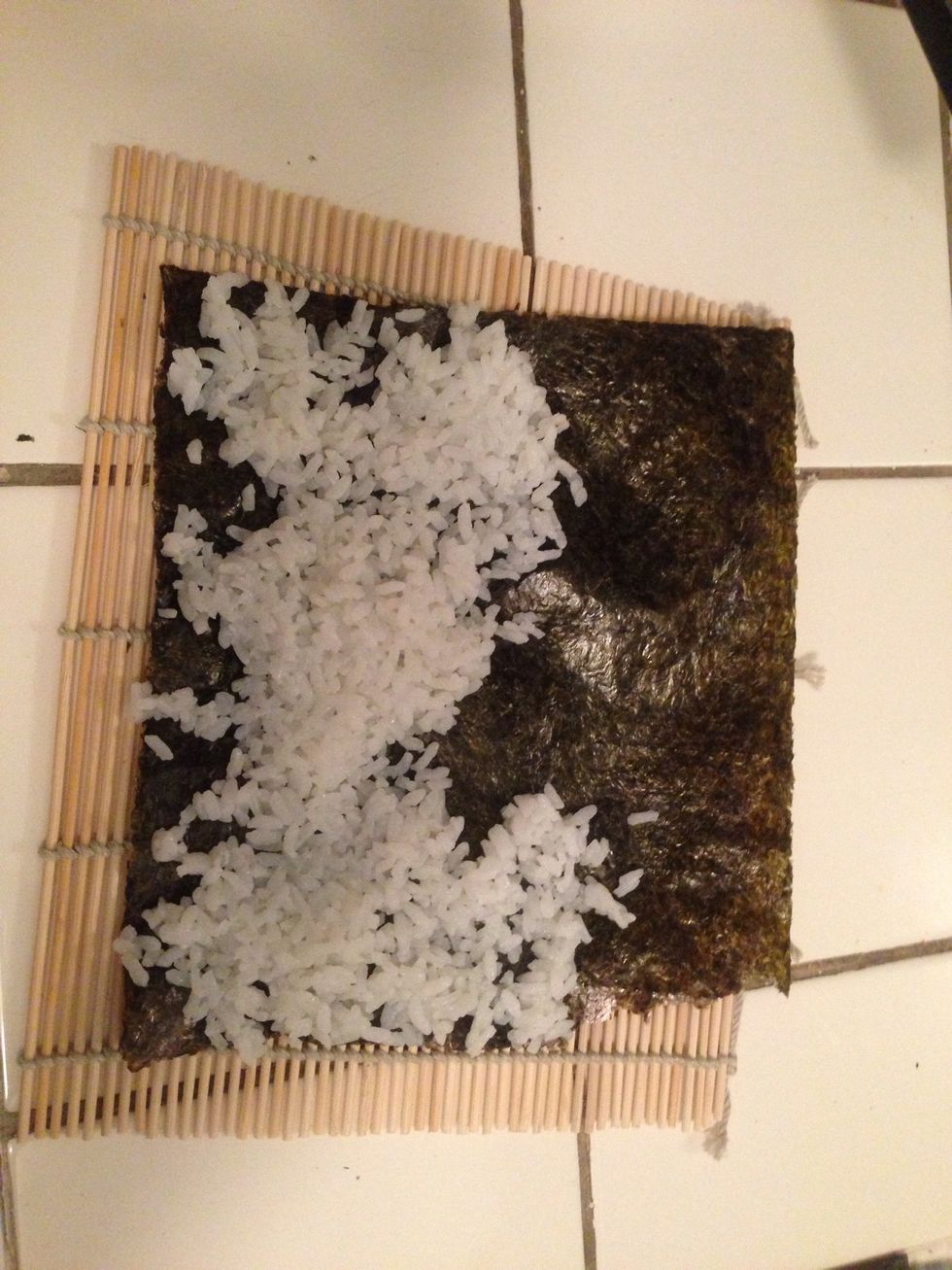 Spread an even layer of rice on top of the entire piece of seaweed. Don't go overboard on the rice, keep in mind you will be putting veggies on top and it has to roll at least one and a half times.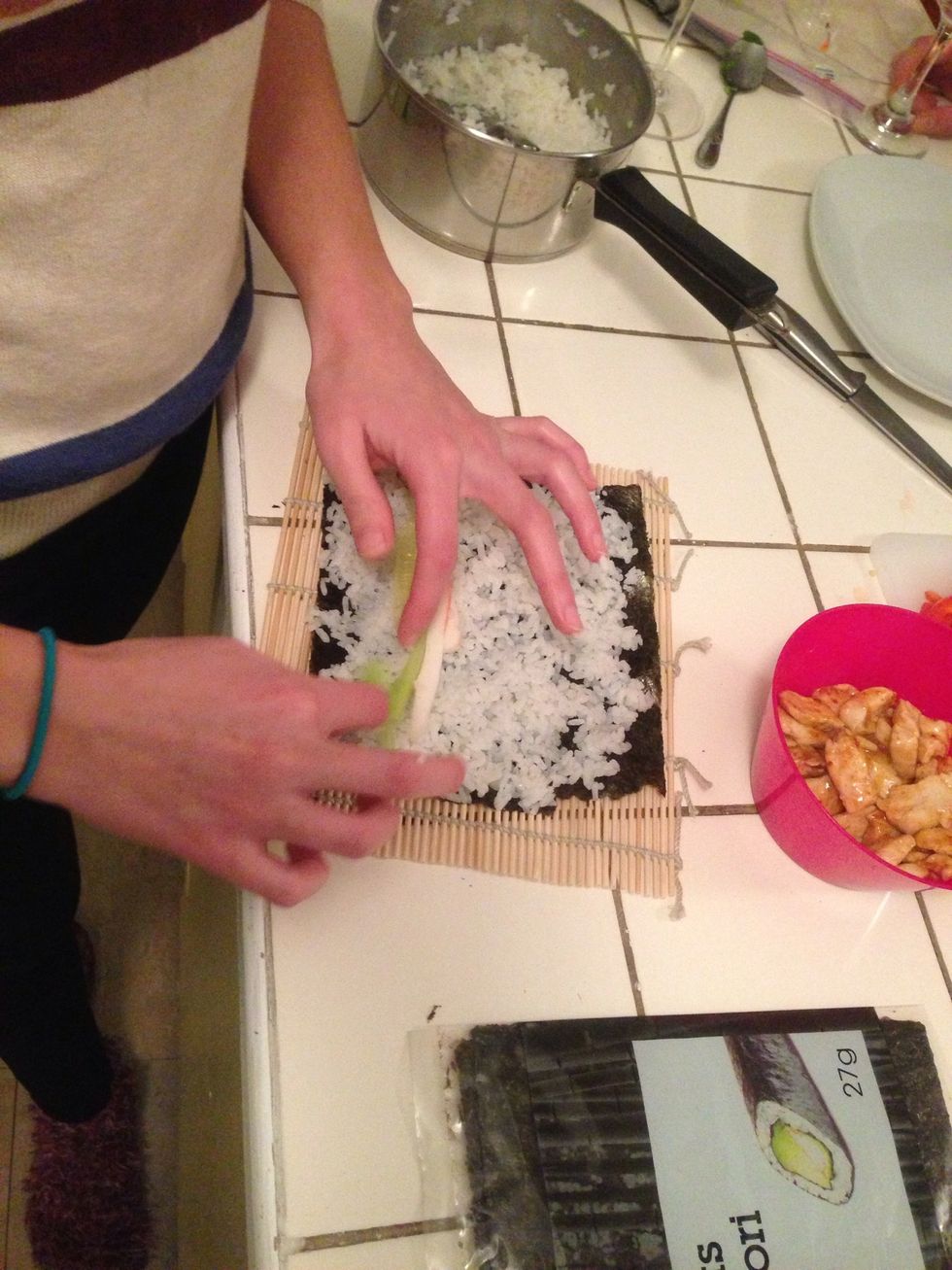 Time to arrange the veggies! As you can see we also stuffed with crab and chicken. I only used chicken, sushi doesn't have to be fishy! Place it horizontally across the seaweed about 1/4 of the way up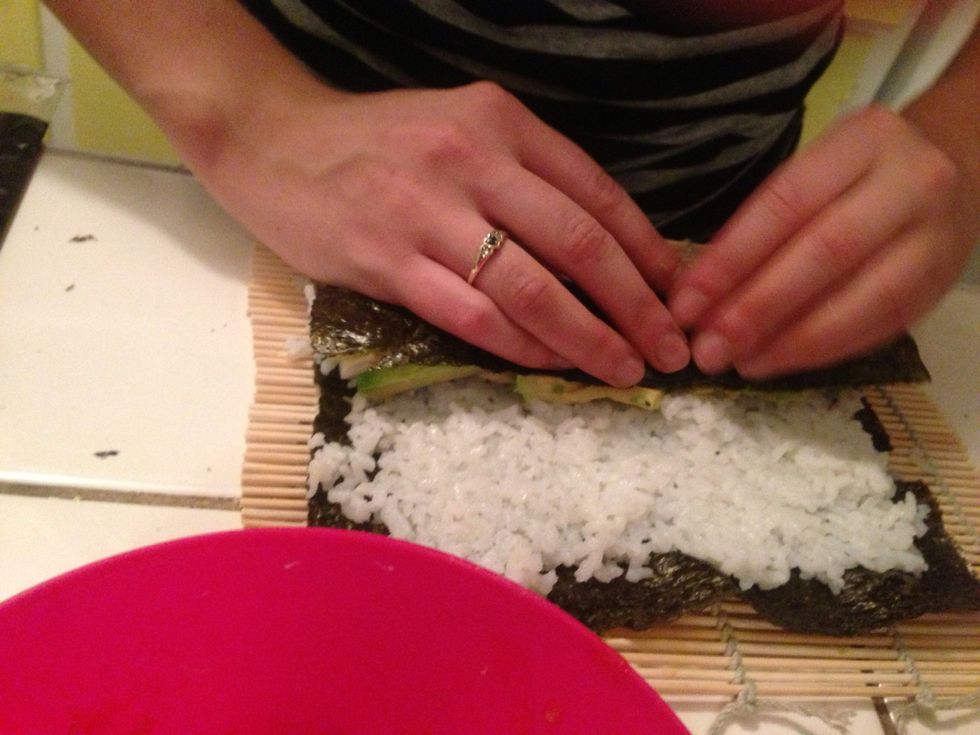 Rollllin, rollllin, Rollin up the sushi! Don't touch the bamboo yet, try to wrap the seaweed around all of your stuffing then keep rolling. The seaweed will stick to itself at the end of the roll.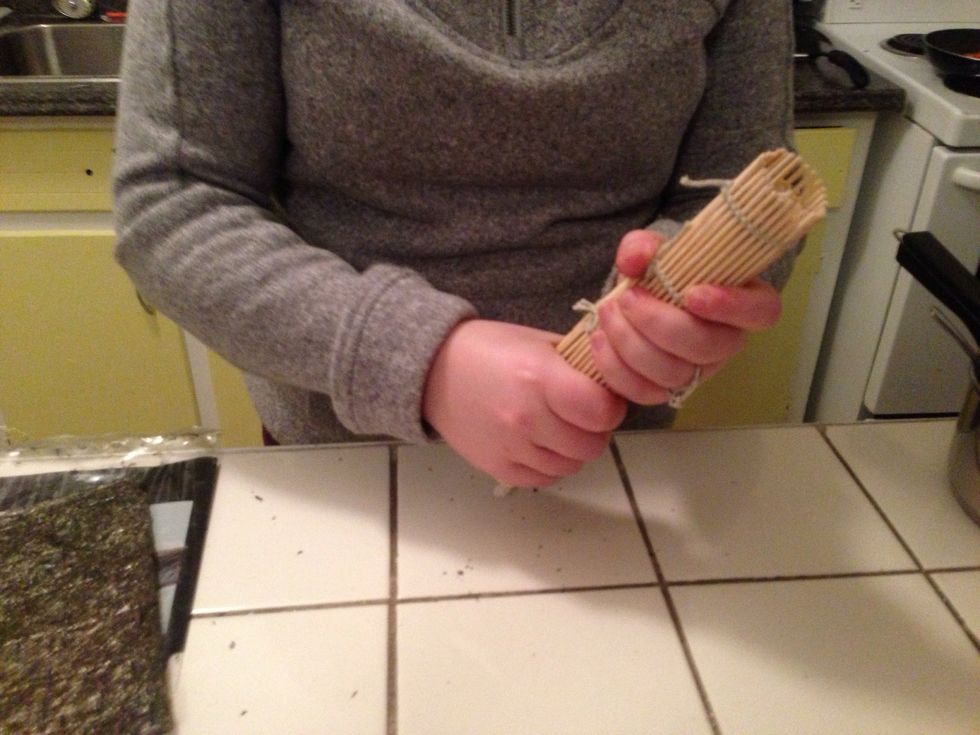 Once the seaweed is rolled up, roll the bamboo around it and squeeze with all your might!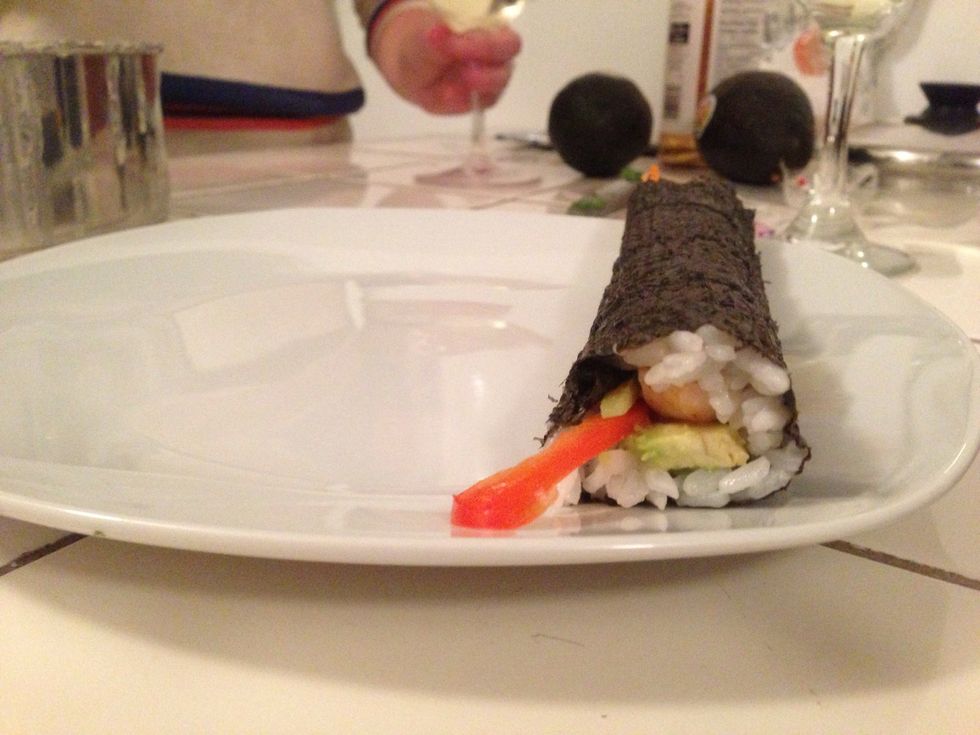 Unravel the bamboo and place your roll on a flat surface (which I learned from our mistake of putting it on a plate with brimmed edges). Use as sharp a knife as you can and slice into 2 inch sections.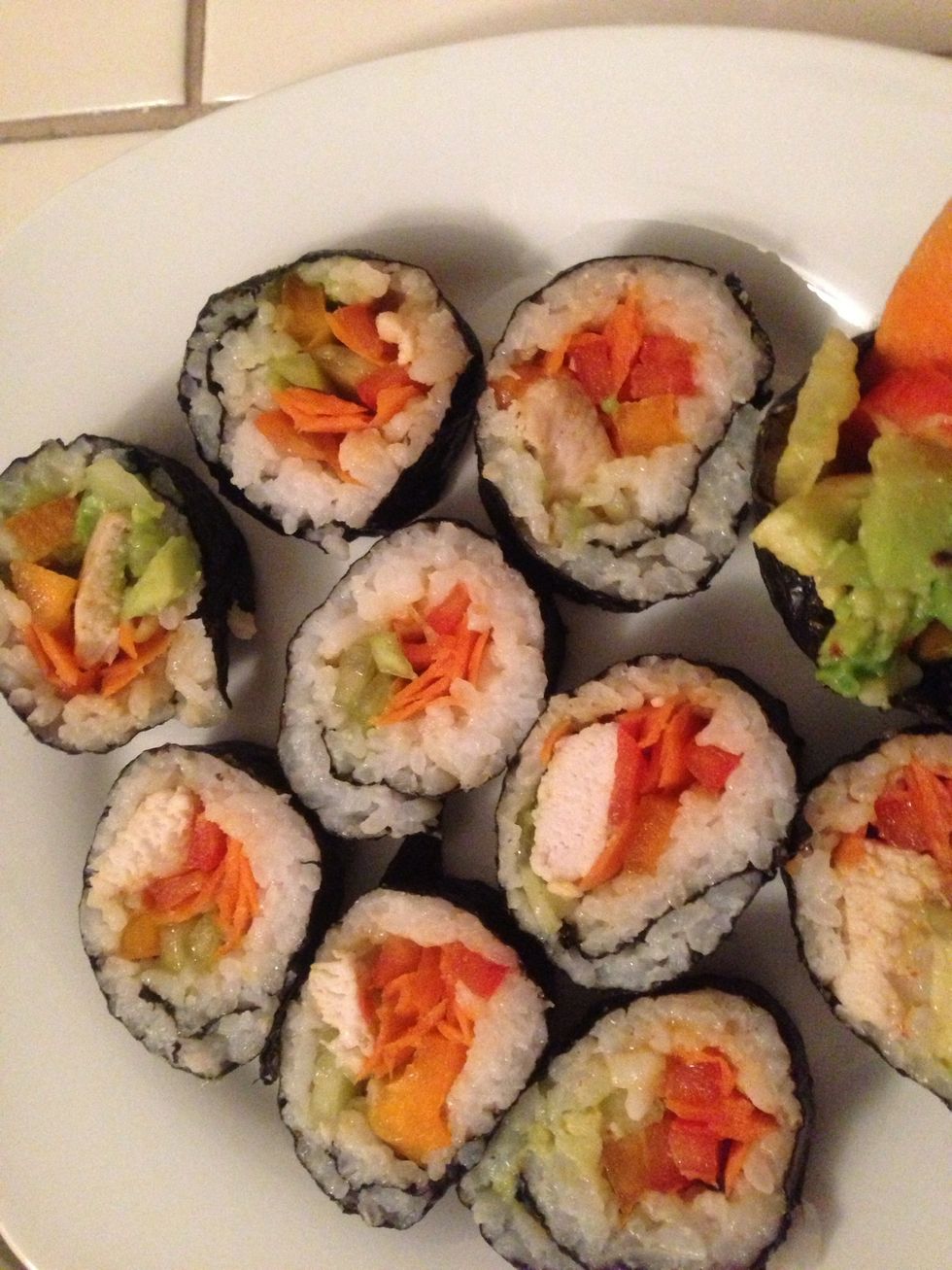 Place your sushi rolls like so, pour yourself some soya sauce for dipping and dig in! Super healthy and super filling.
1.0 Red Pepper
1.0 Orange pepper
1/2 Cucumber
1.0 Avocado
1.0bnch Seaweed sheets
4.0c Sticky rice
1.0bnch Crabmeat
1/2lb Chicken
1.0pch Cayenne pepper
1.0Tbsp General tao sauce
Soya sauce
1.0Tbsp Rice Vinager
4.0c Water