Here is the rice that you need!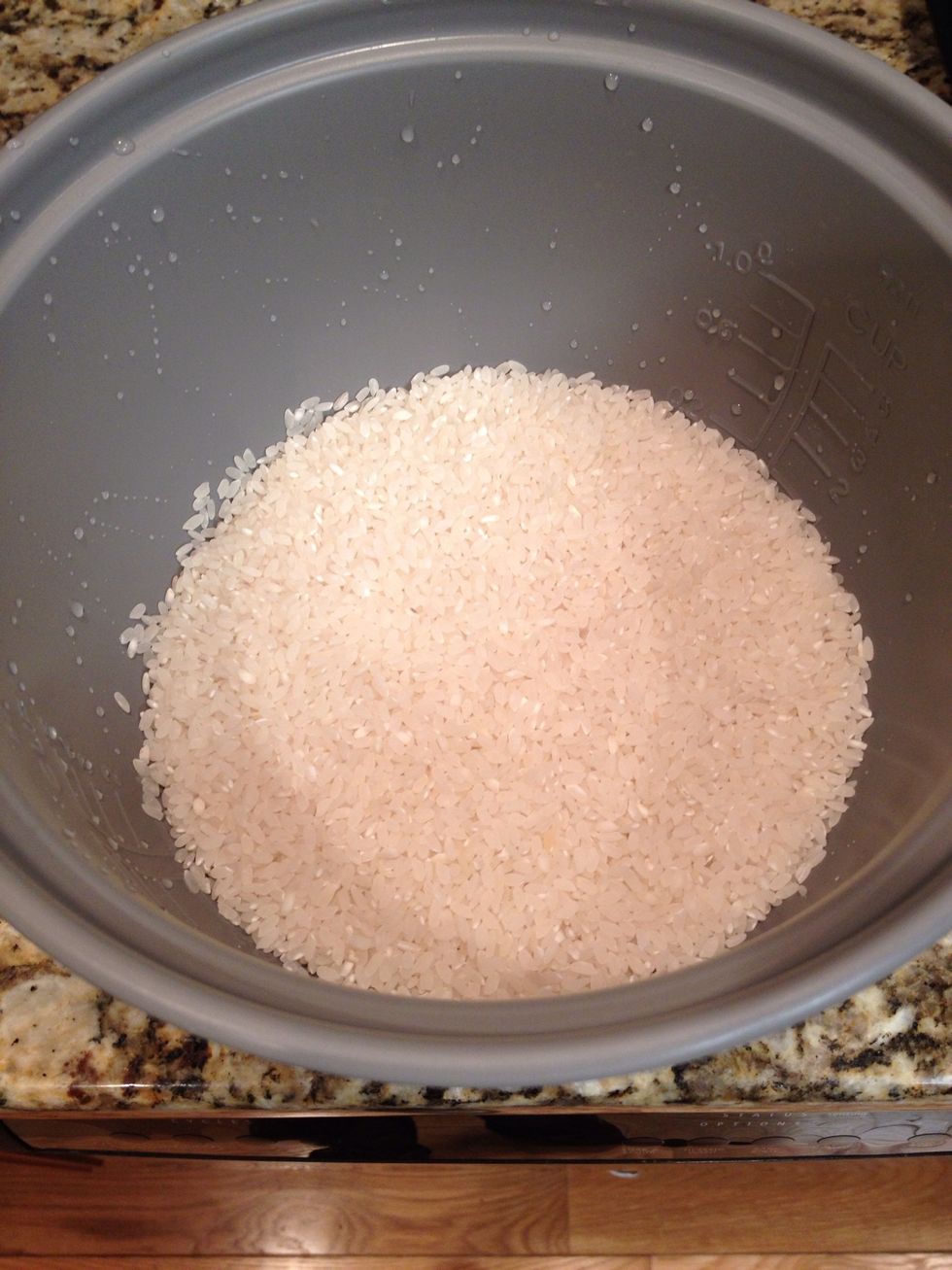 Add rice to bowl and rinse with water until water runs clear and then fill to the "3" line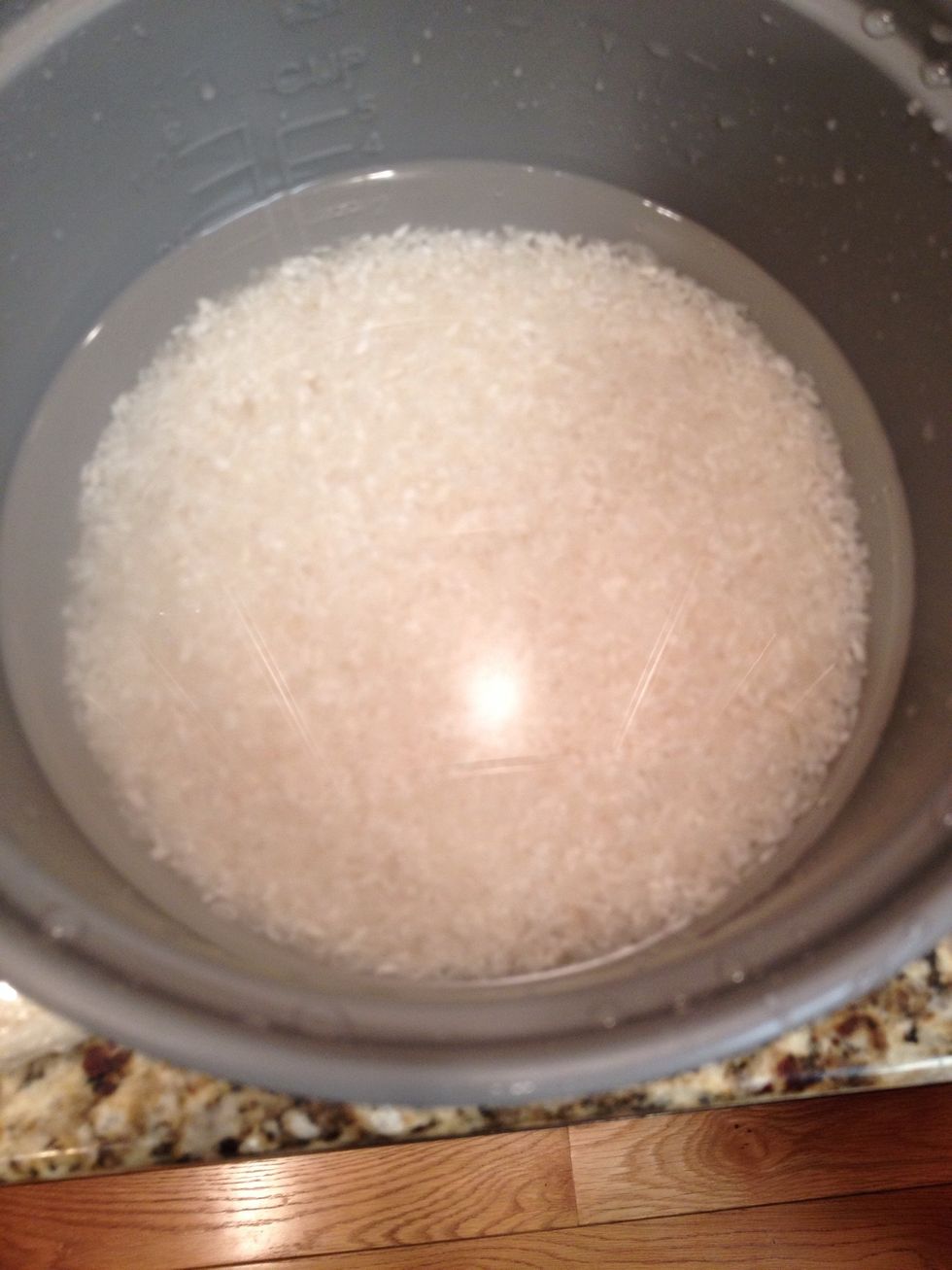 Let sit for half an hour and then cook as your rice cooker suggests
Now mix together rice vinegar, sugar and salt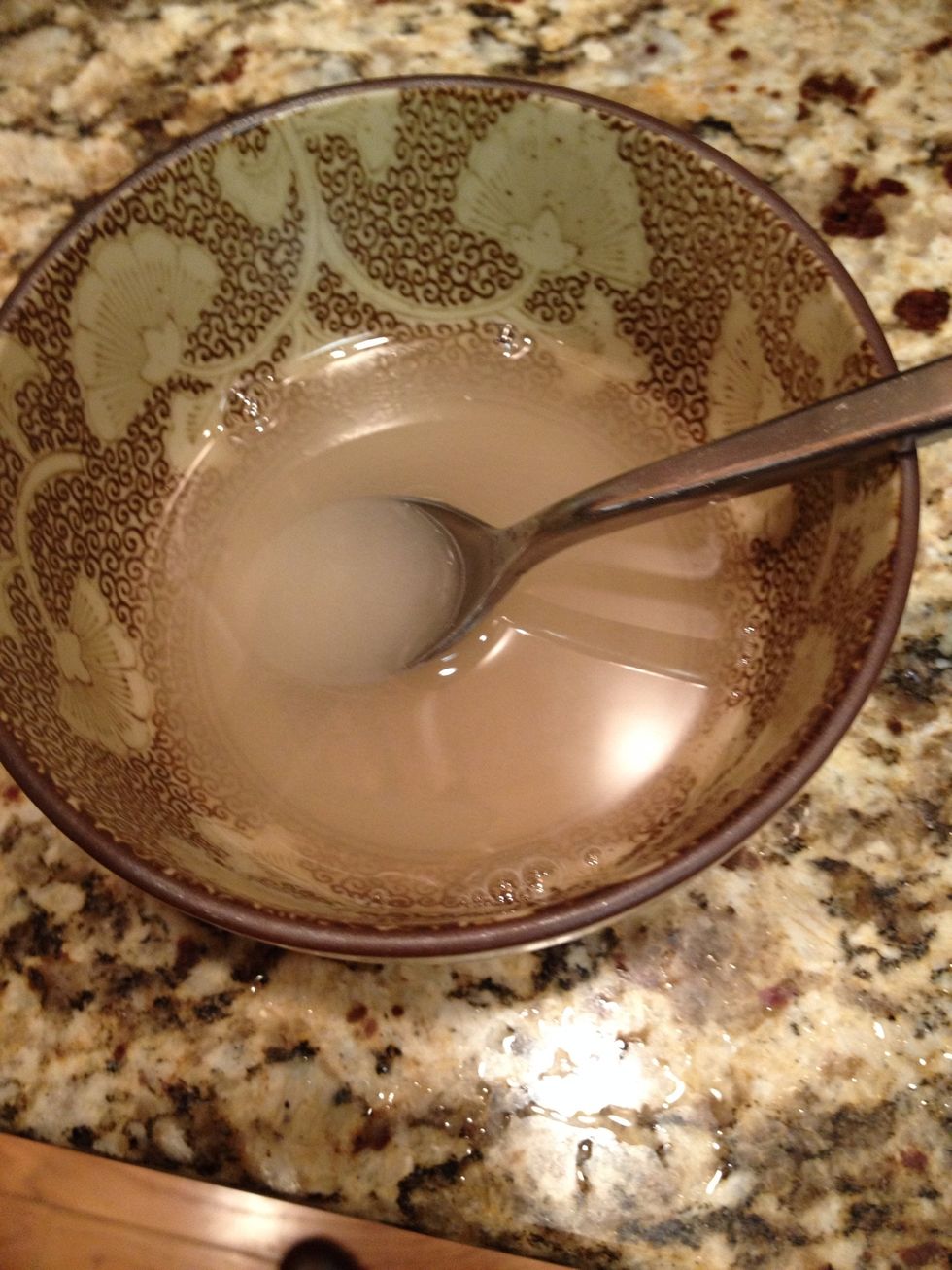 Perfect! Set aside until rice is done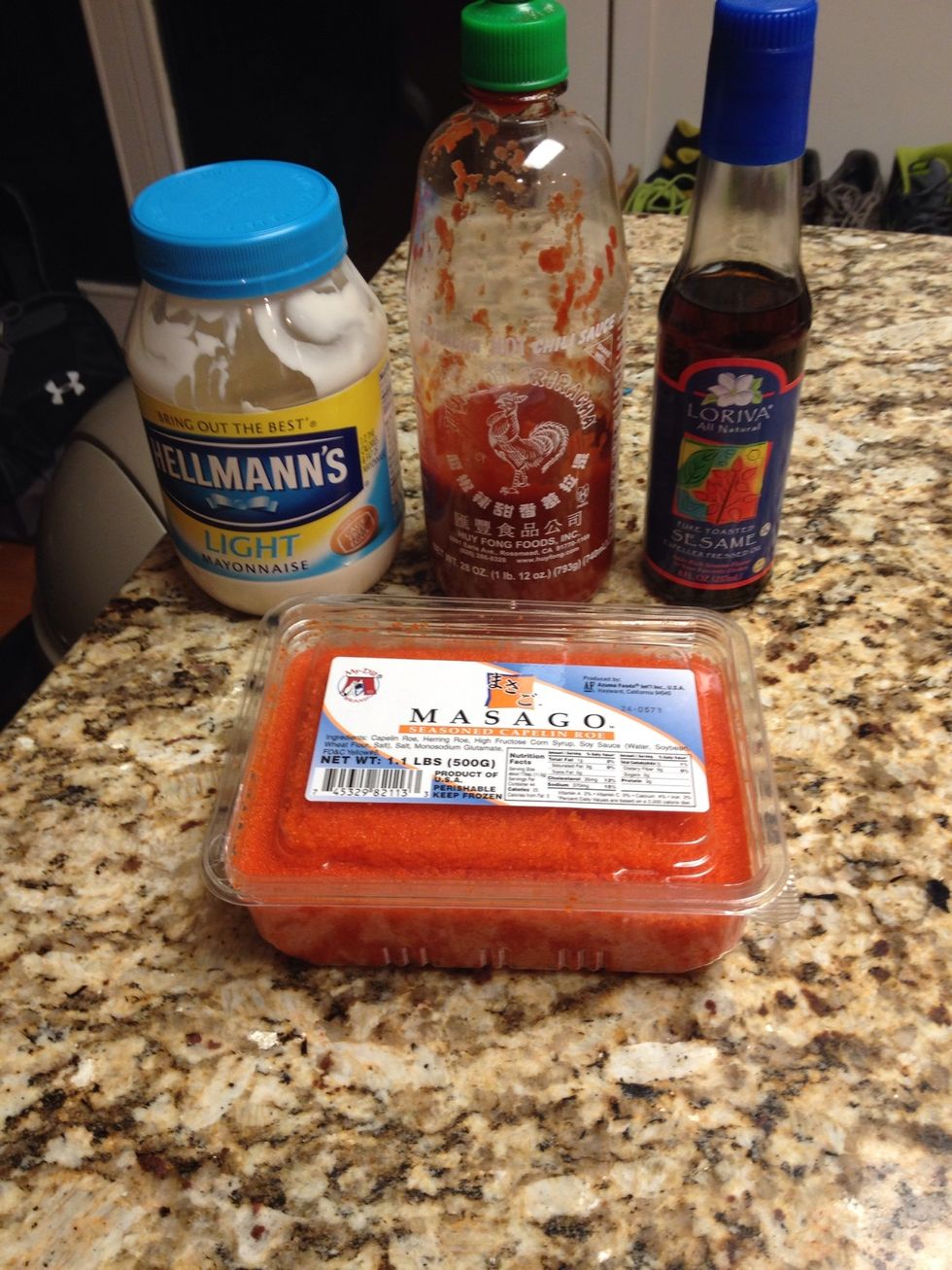 Now we are making the spicy mayo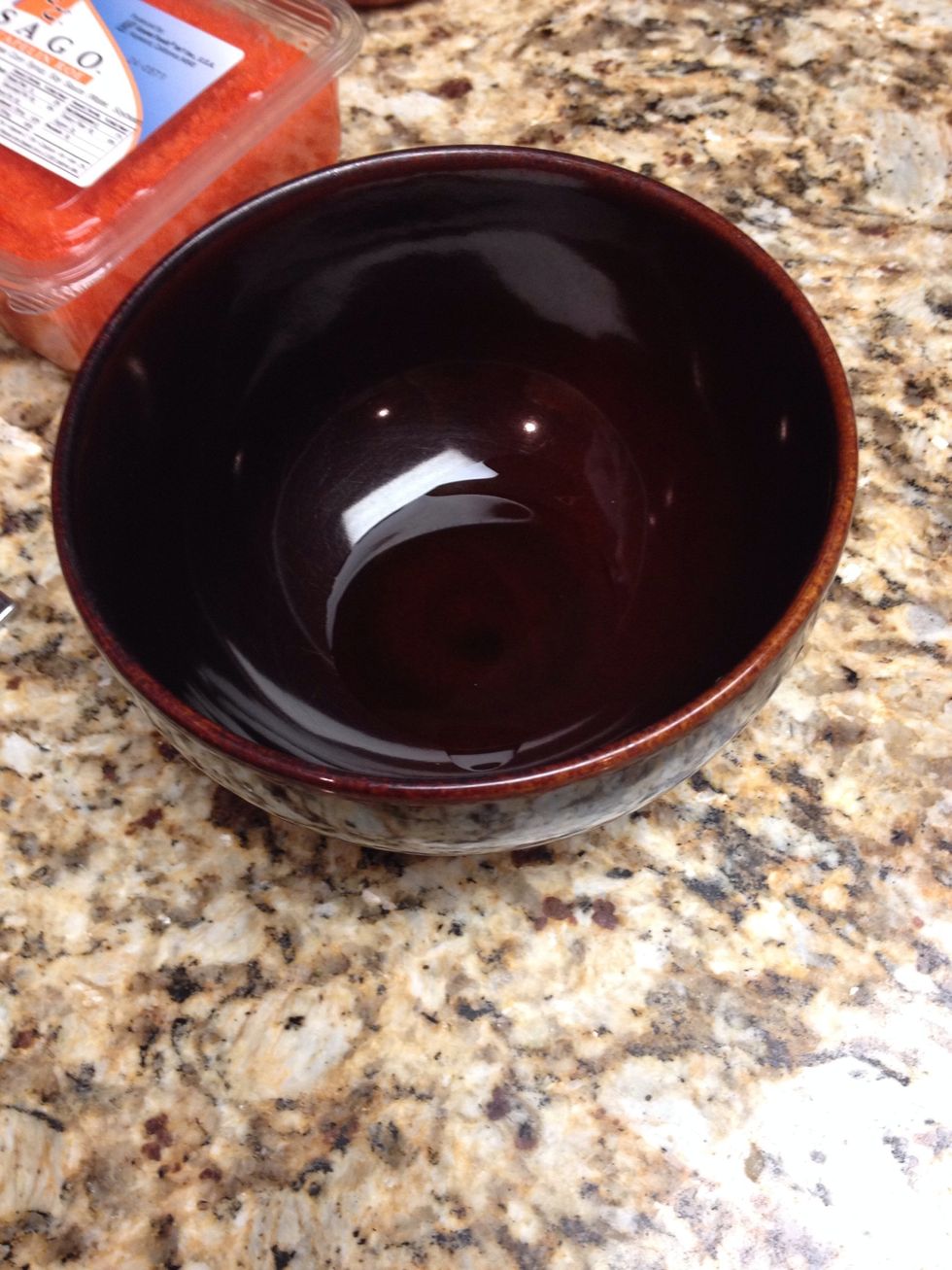 Add sesame oil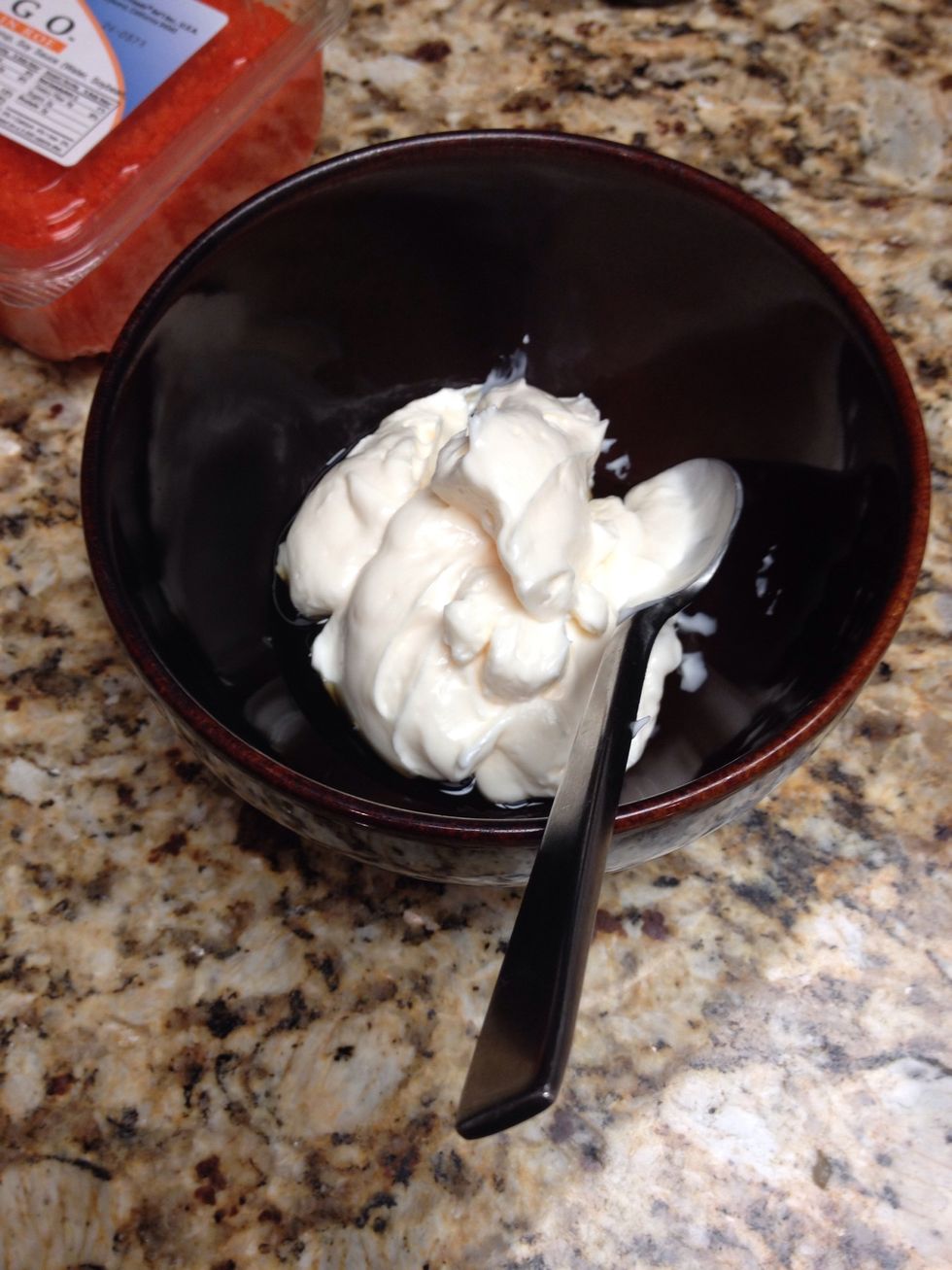 Mayo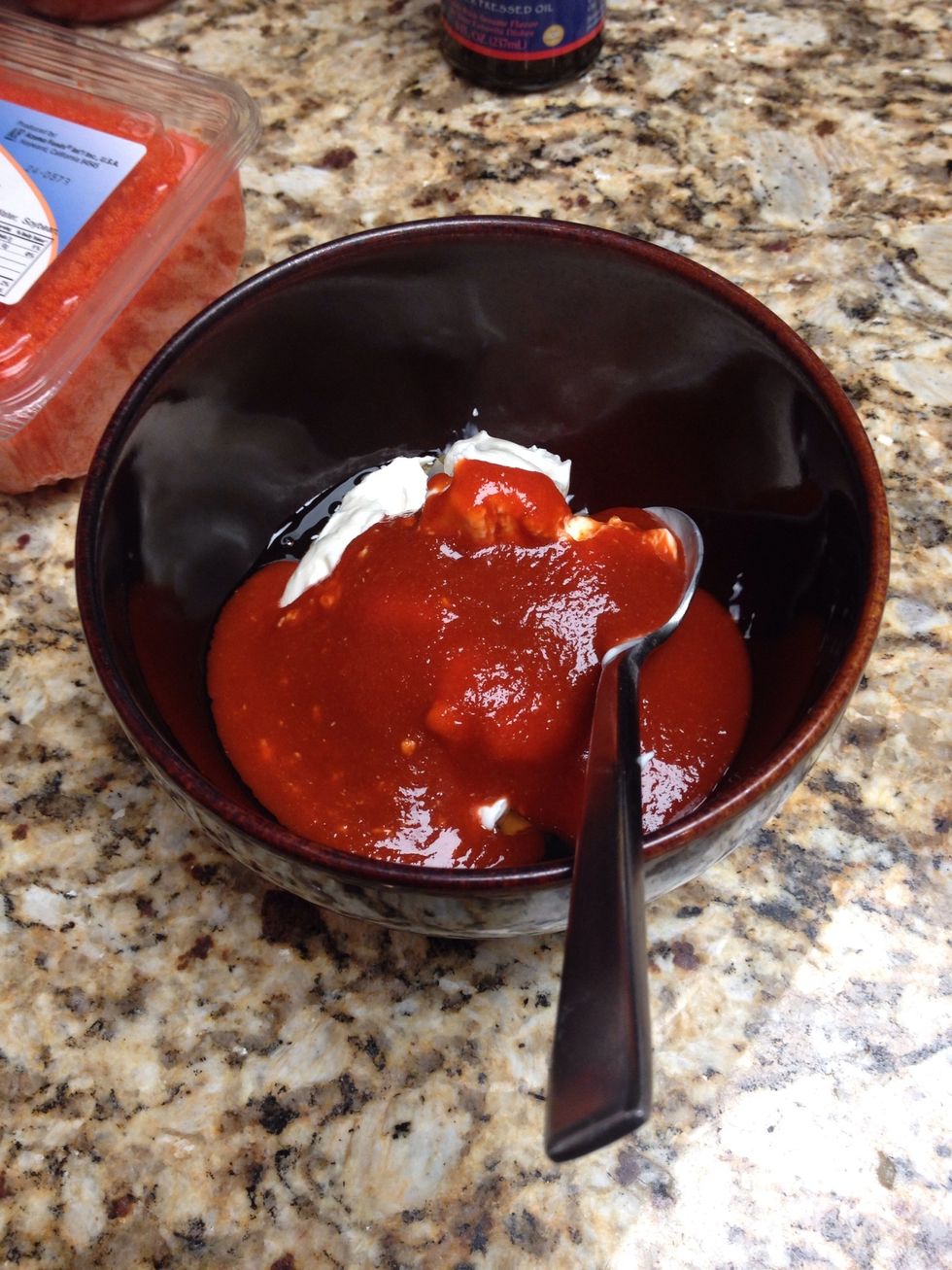 Sriracha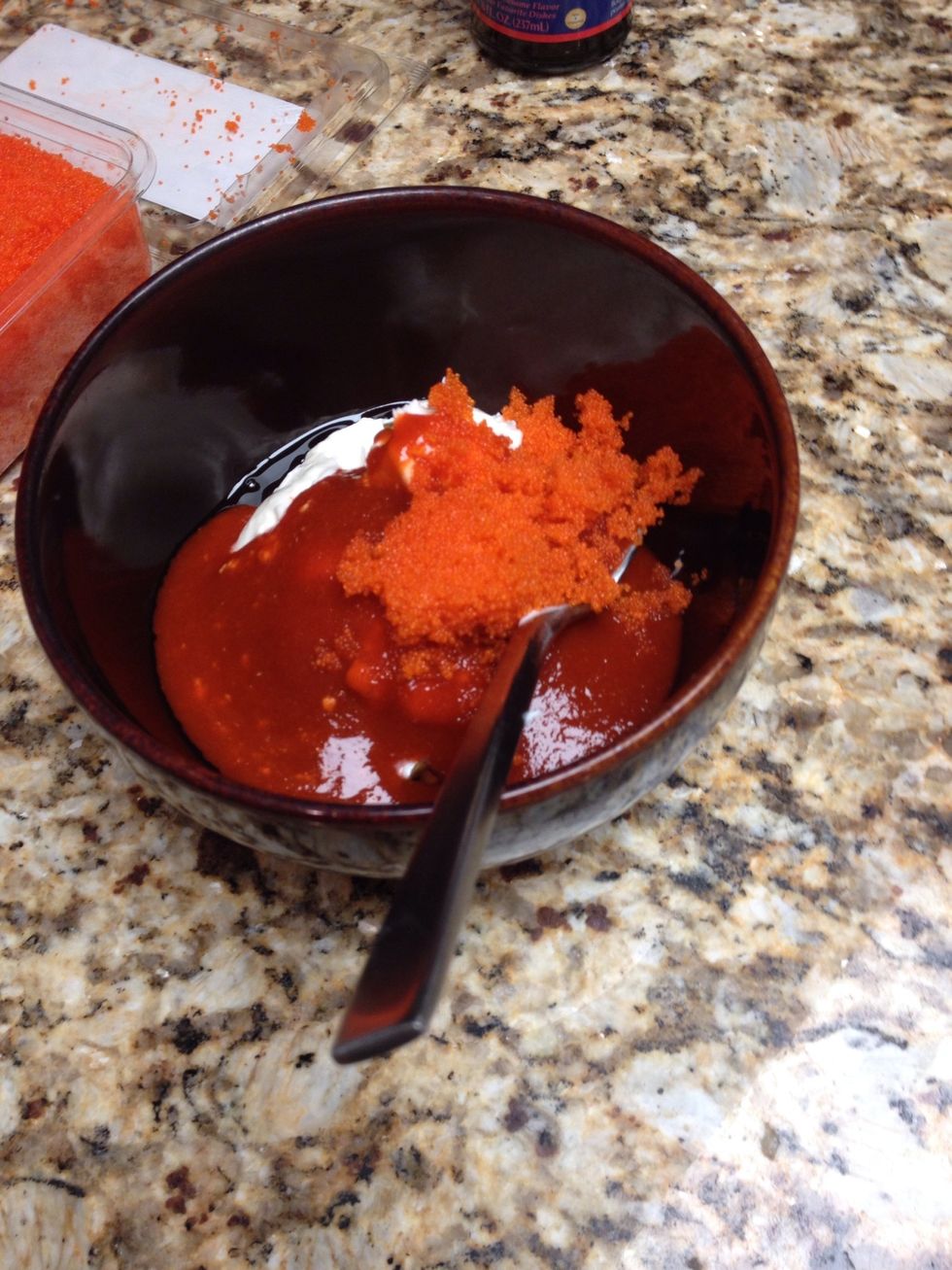 And masago to bowl and mix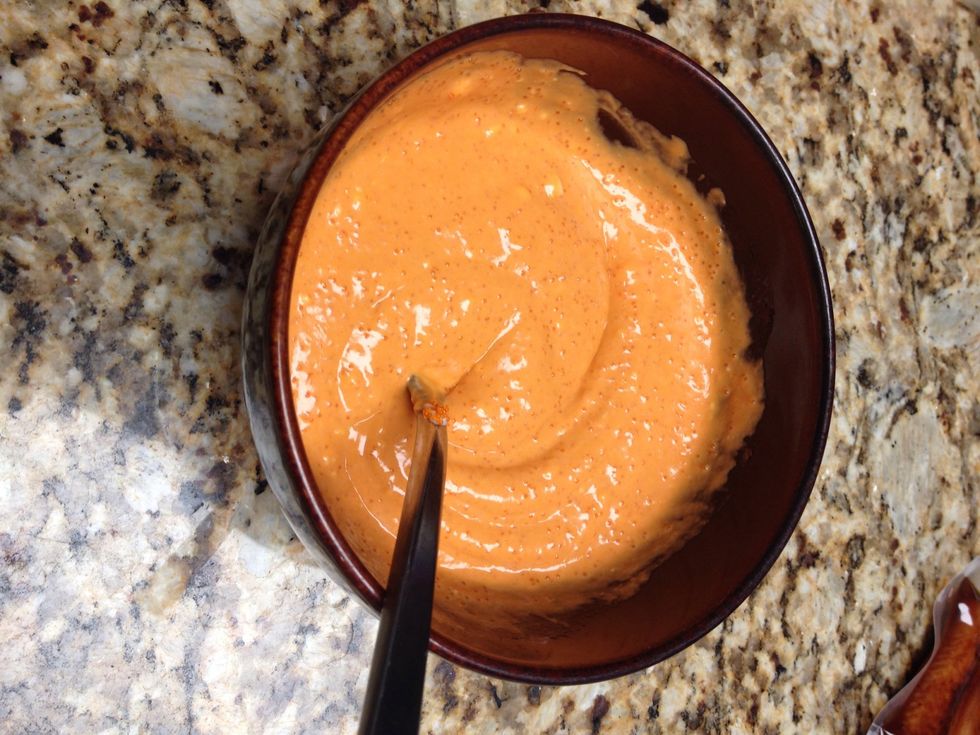 Yum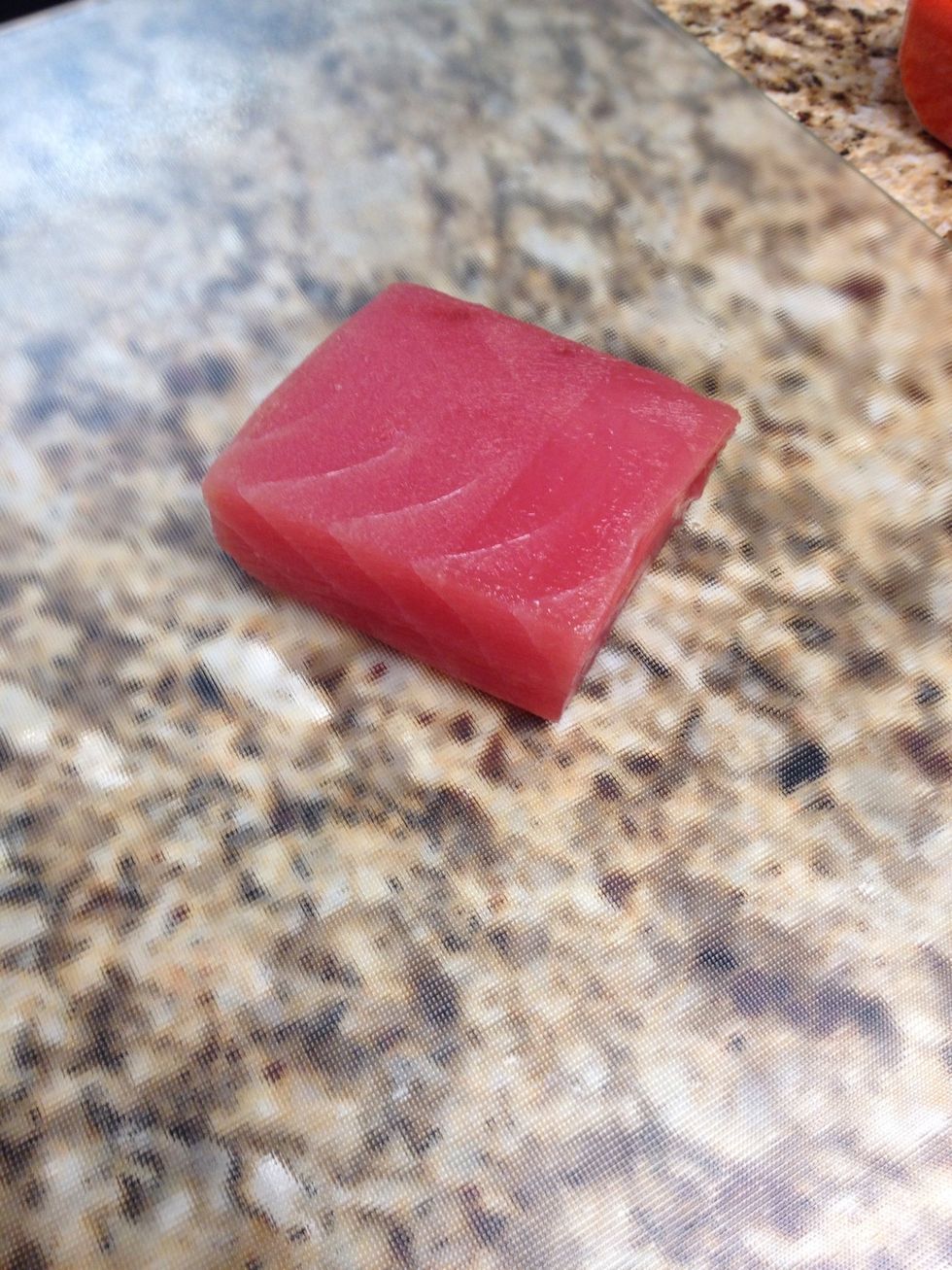 Here is the tuna, cut into 1/4 inch thick pieces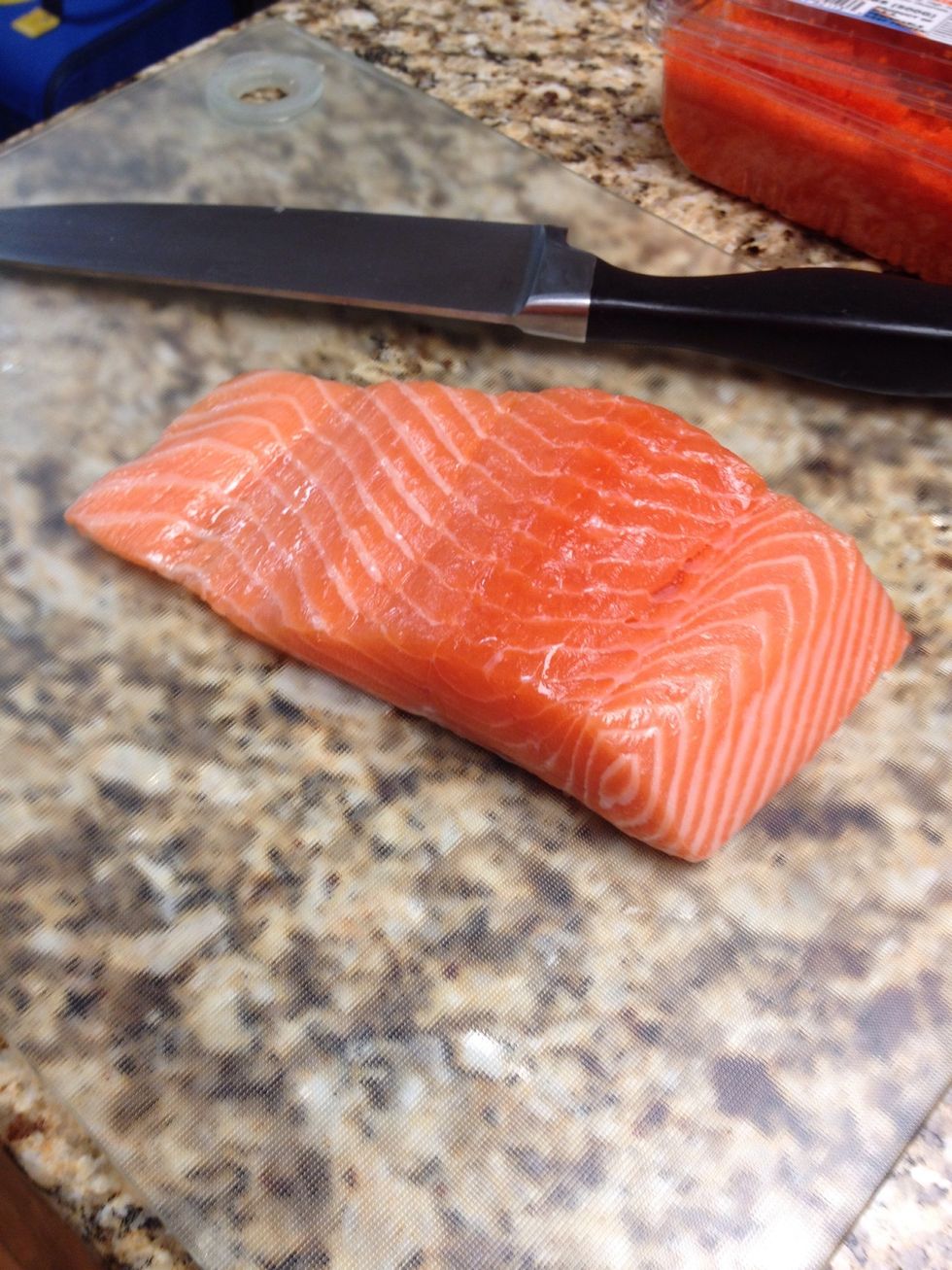 Do the same with the salmon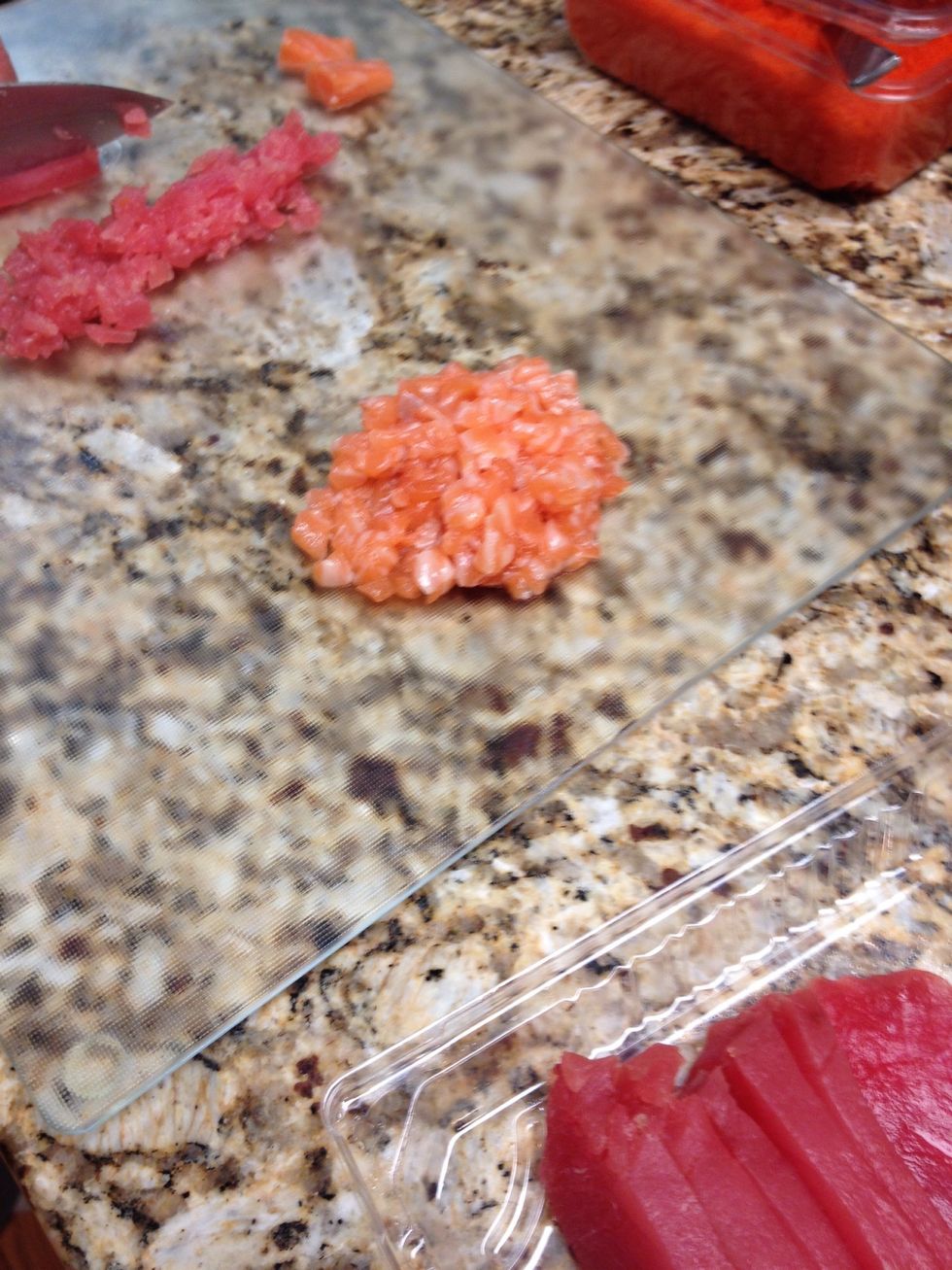 To make spicy tuna or salmon rolls, mince the desired amount of each fish and mix with enough spicy mayo sauce to coat the fish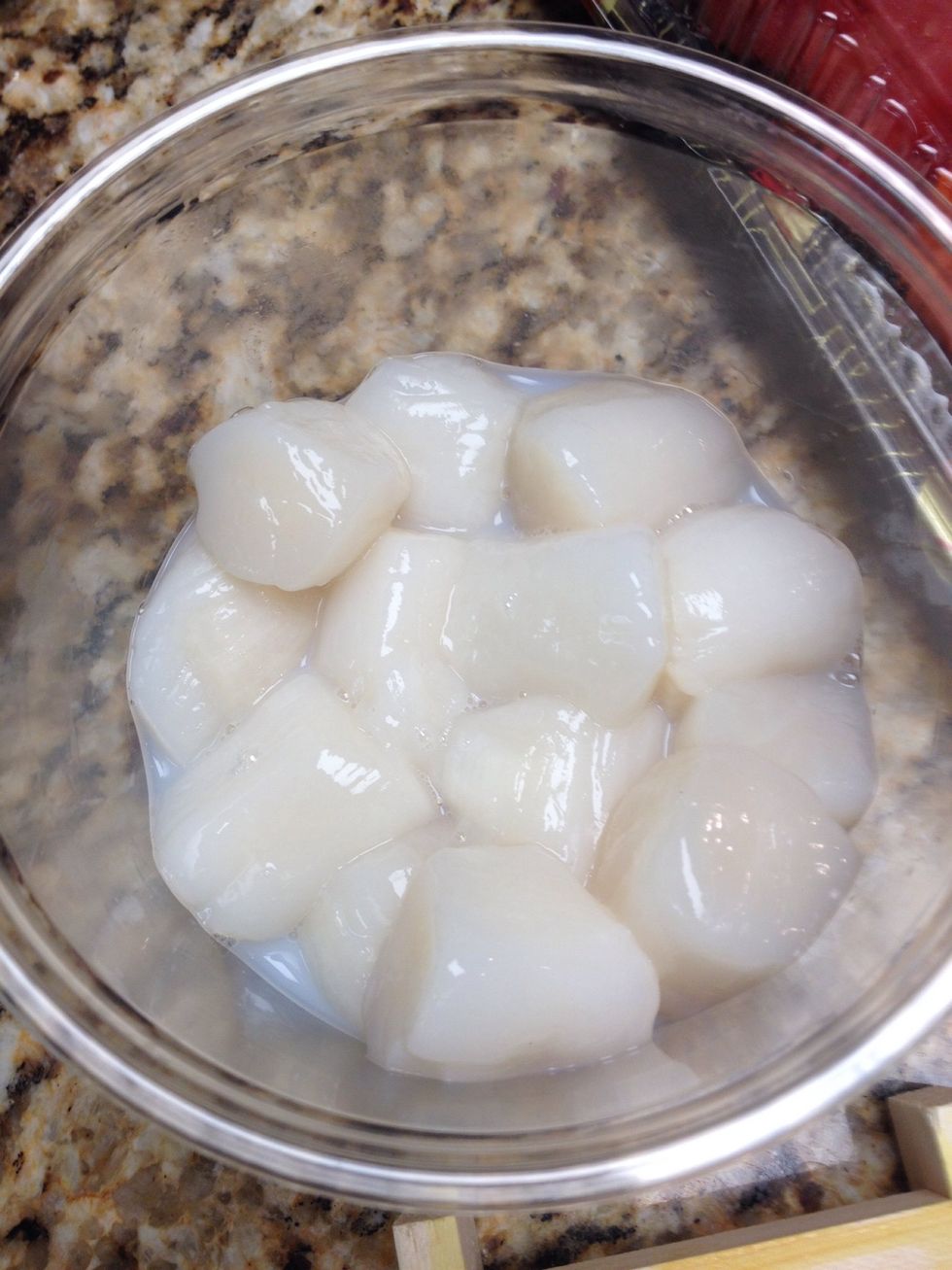 Scallops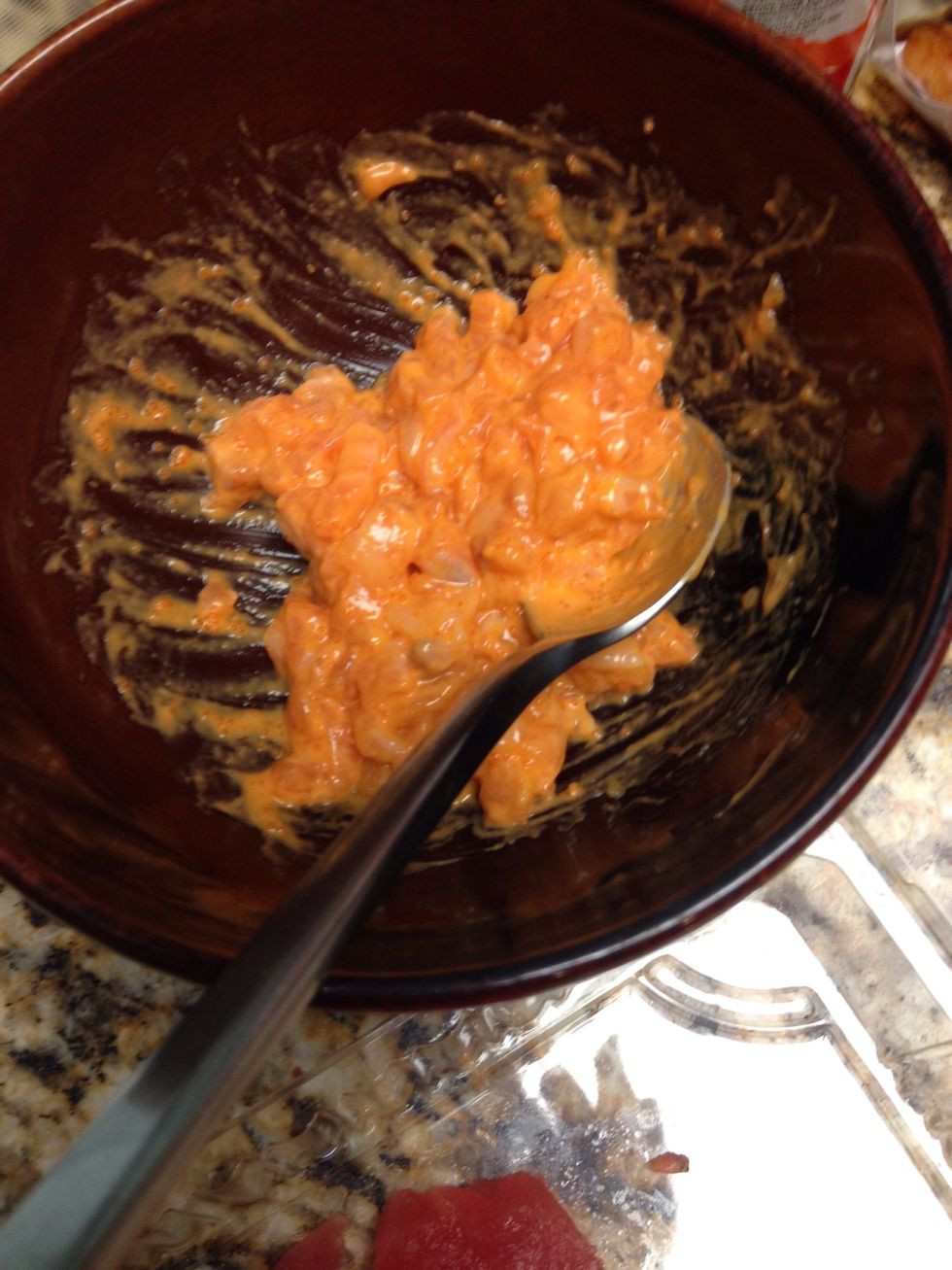 We also made spicy scallops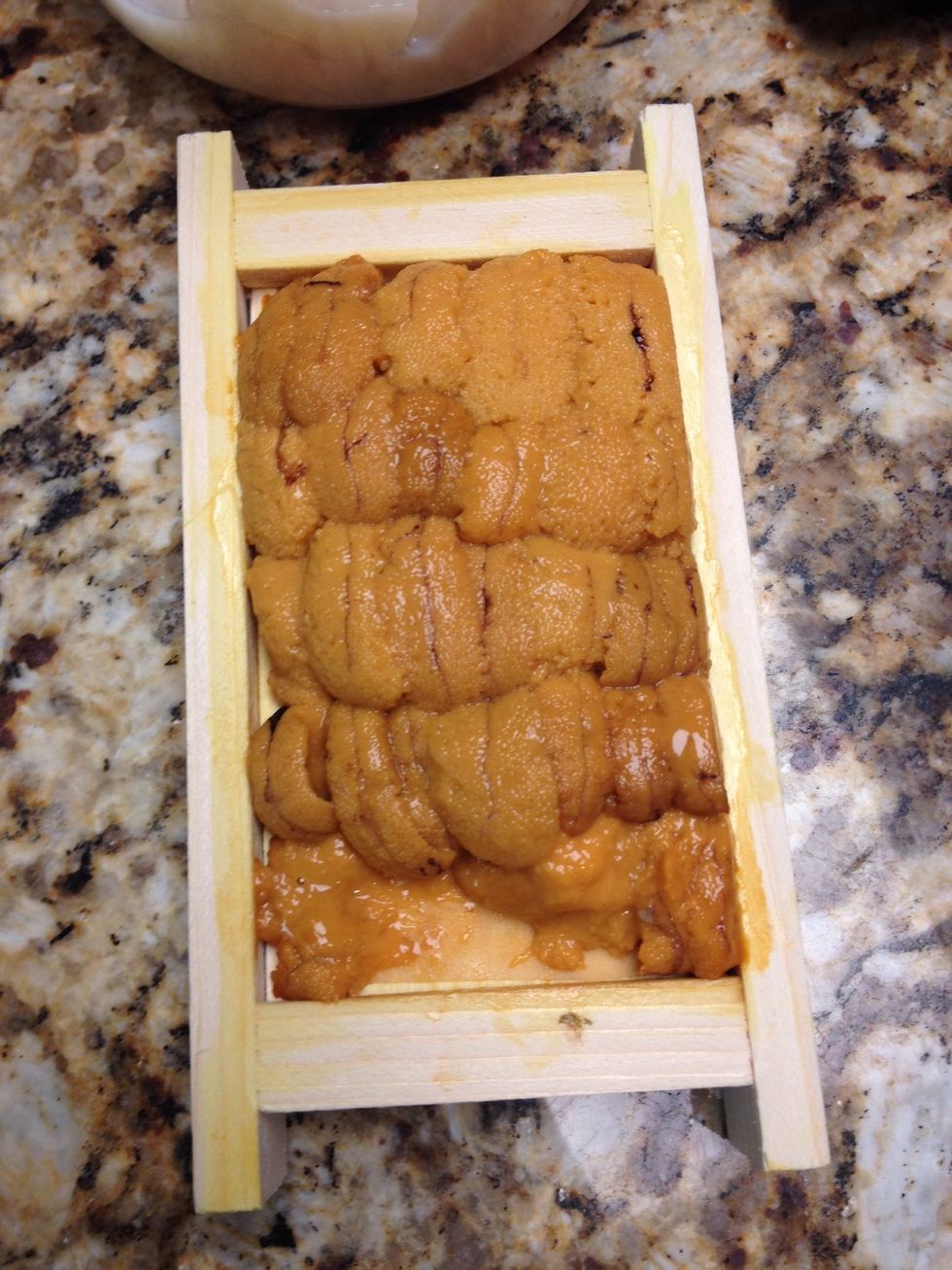 Uni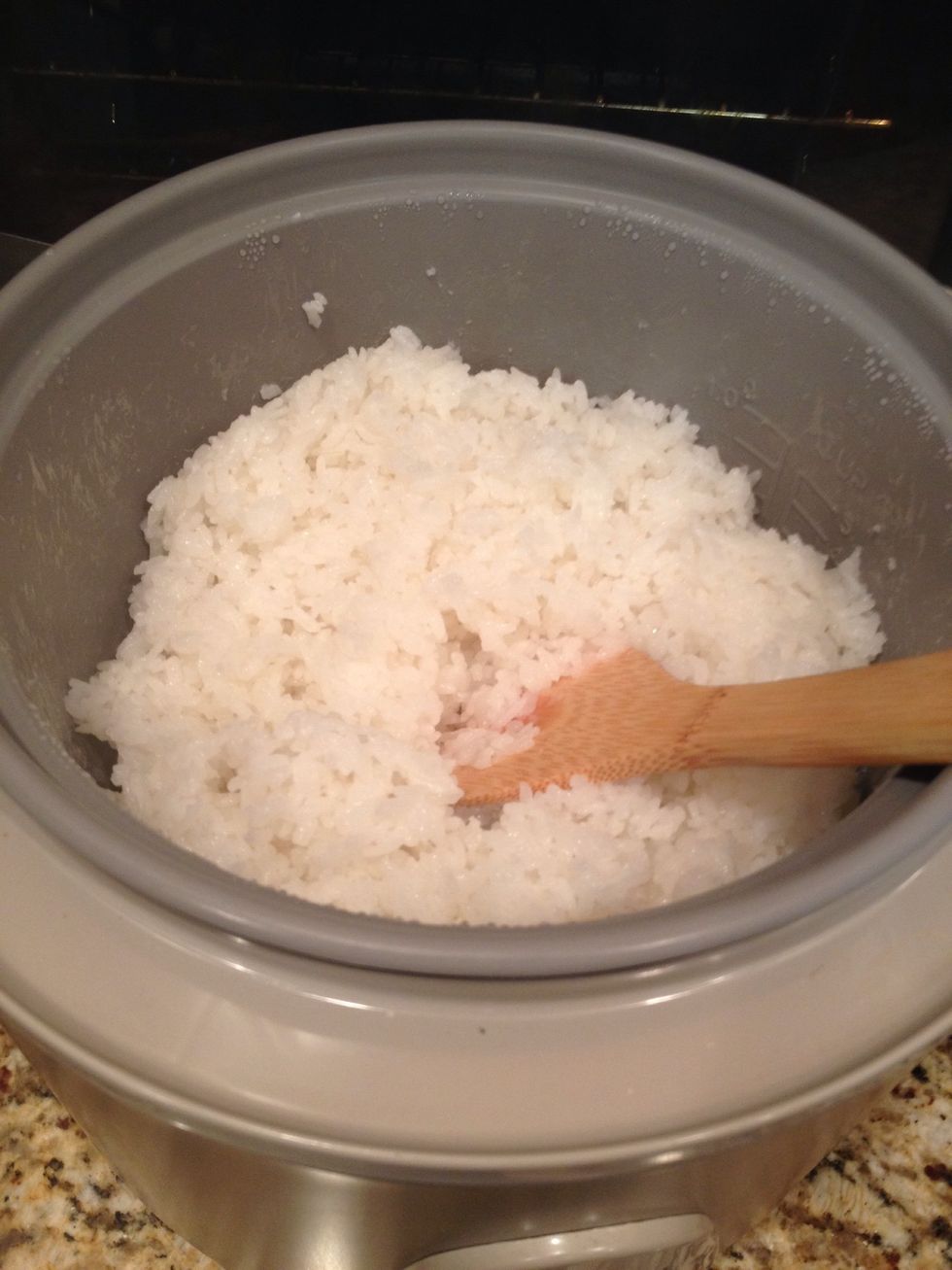 The rice is done cooking, stir it so it doesn't turn to mush then add the vinegar mixture to it and stir until cooled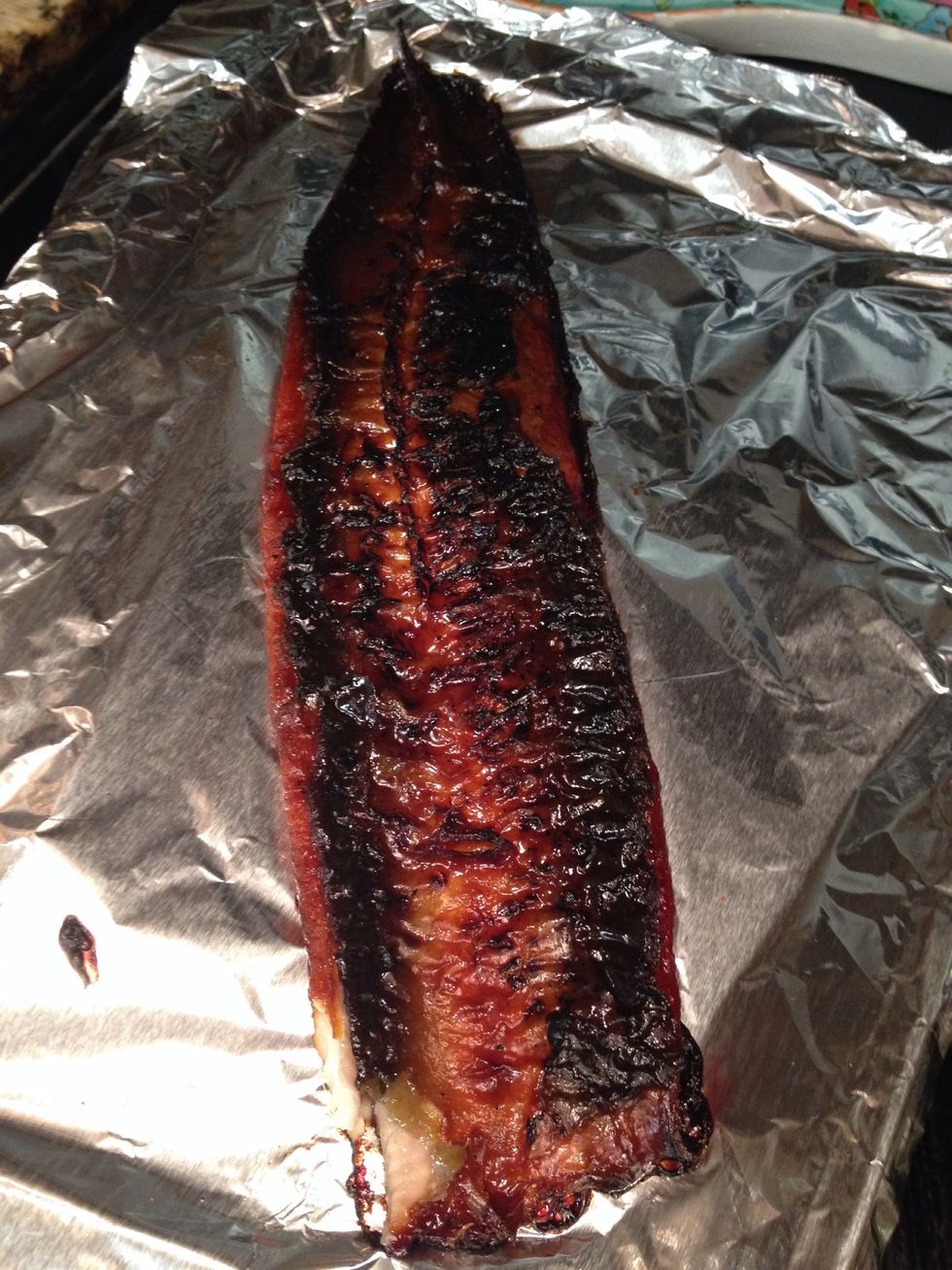 Bake eel according to the package directions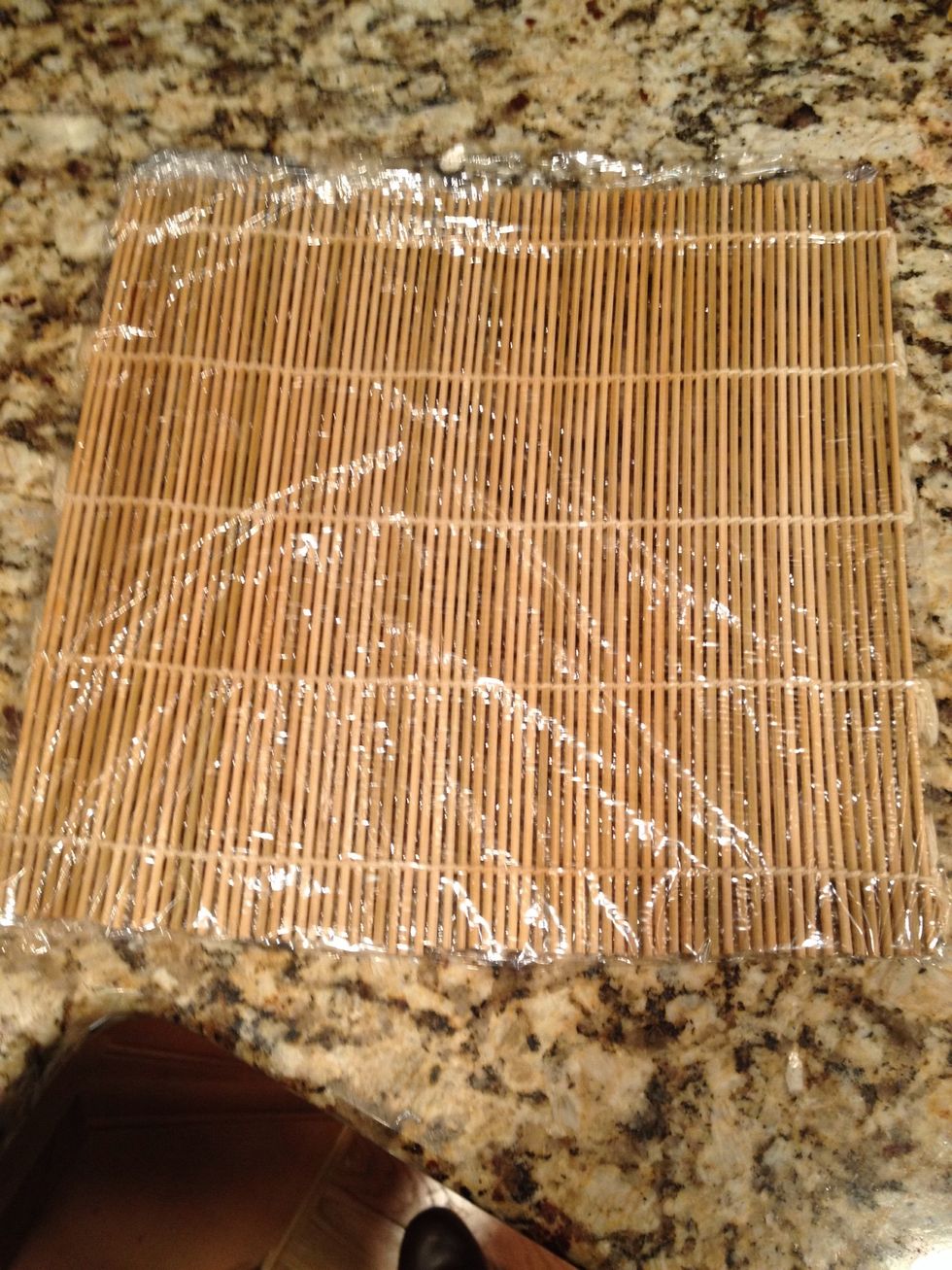 Get your rolling mat out and line with plastic wrap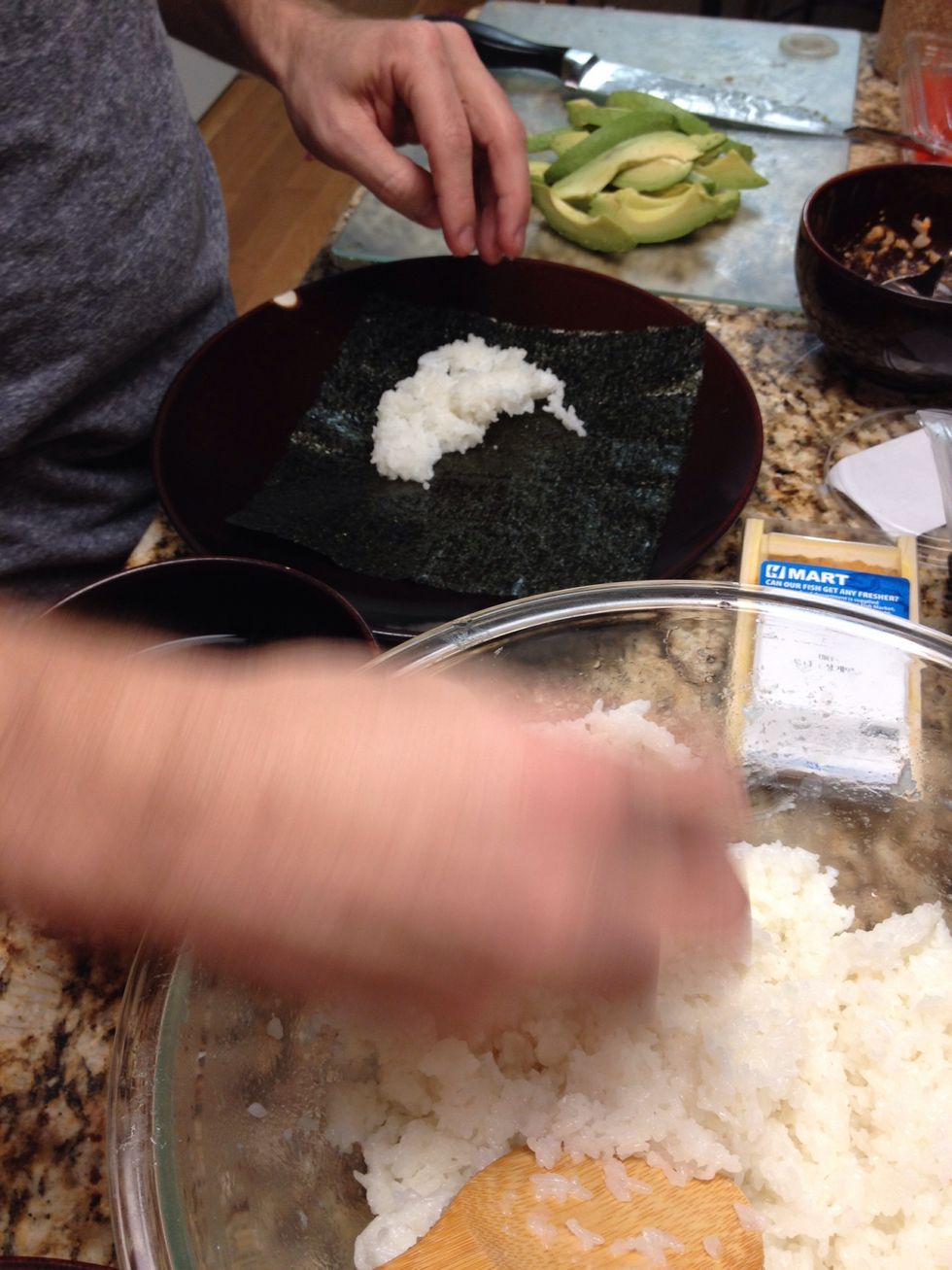 Now place a sheet of nori shiny side down and cover with a thin layer of rice
Then flip and add the fish/veggies that you want!
This is spicy tuna with avocado and salmon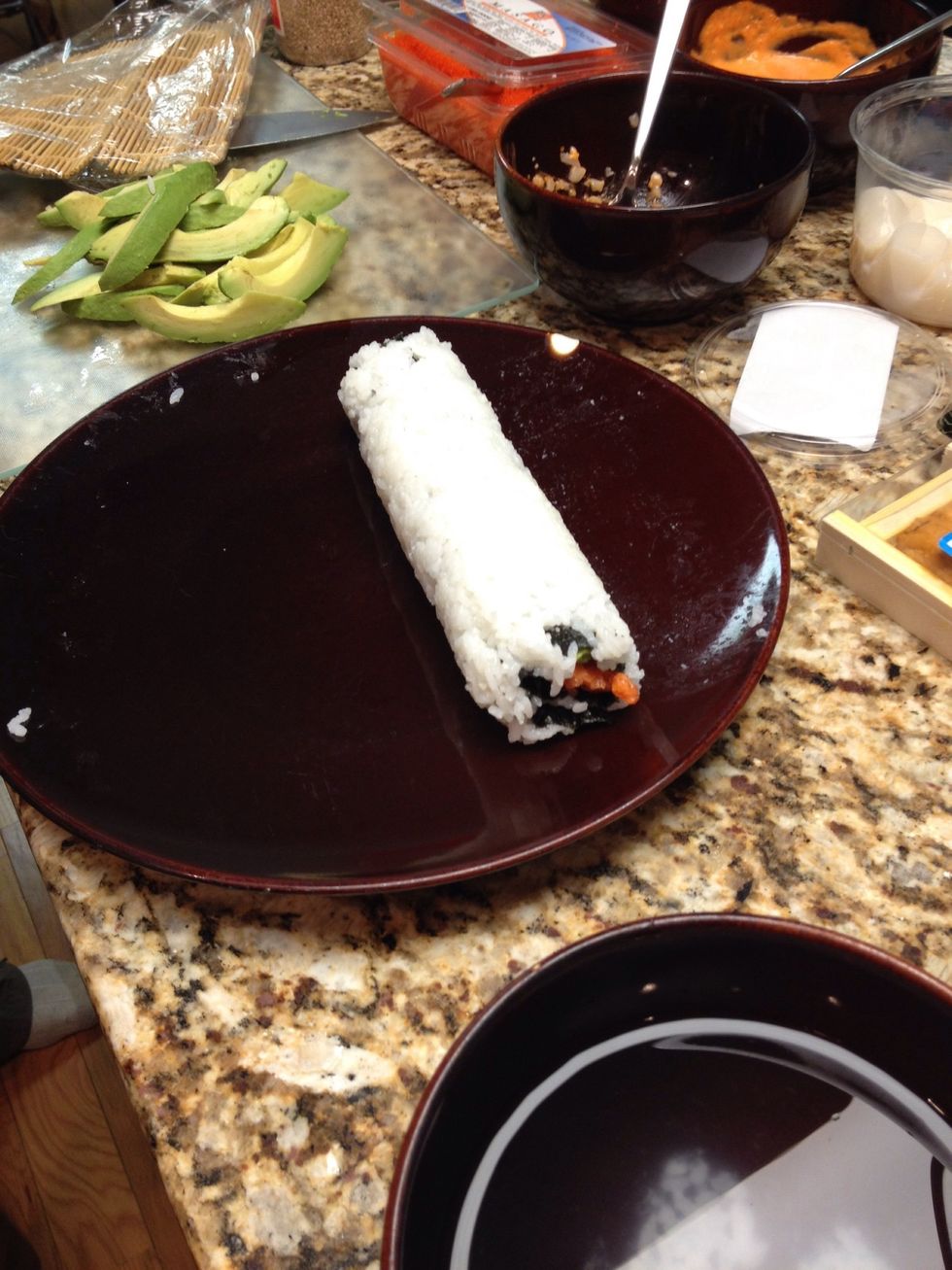 Then roll it up really tight!
We put sesame seeds and masago on it. Keep making different combinations of rolls!
Enjoy!
3.0c Rice
4.0Tbsp Rice vinegar
3.0Tbsp Sugar
1.0Tbsp Salt
2.0Tbsp Sesame oil
1.0c Mayonnaise
1/2c Sriracha
3.0Tbsp Masago
Tuna (sushi grade)
Salmon (sushi grade)
Scallops (sushi grade)
Uni (sushi grade)
Eel (sushi grade)
Avocado
Nori