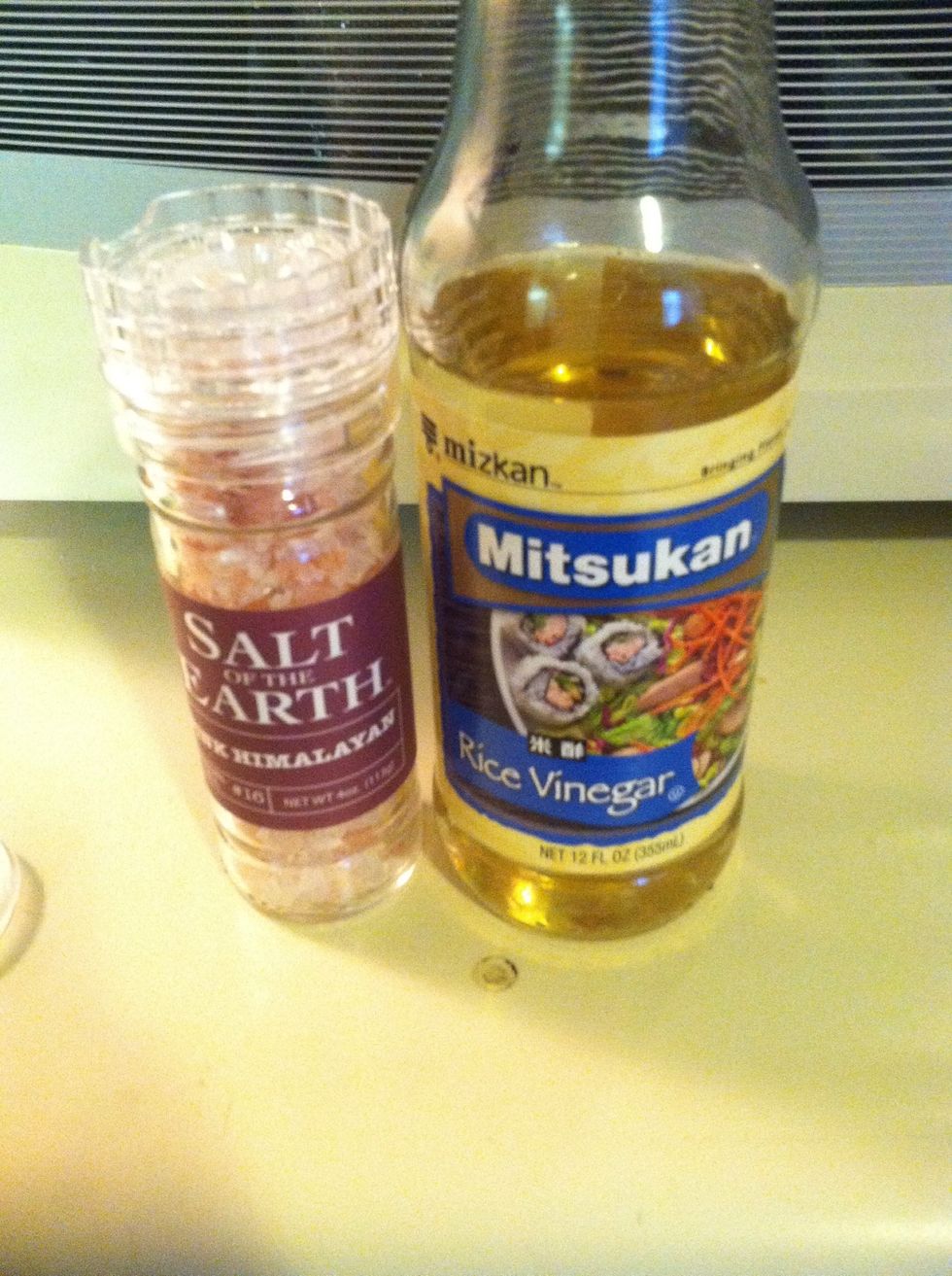 You can also add a tad of sugar if you want.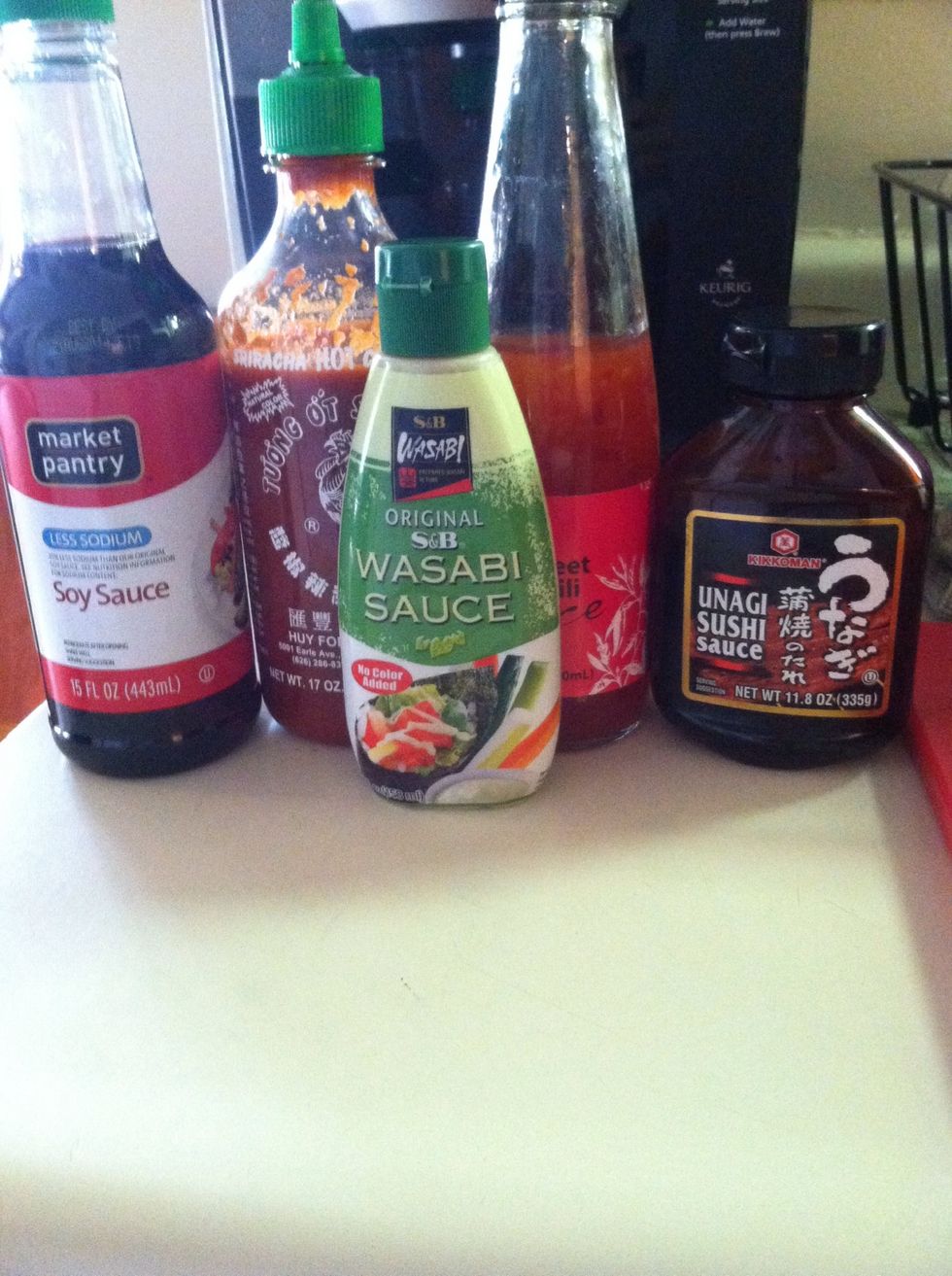 These are some sauces I enjoy on my sushi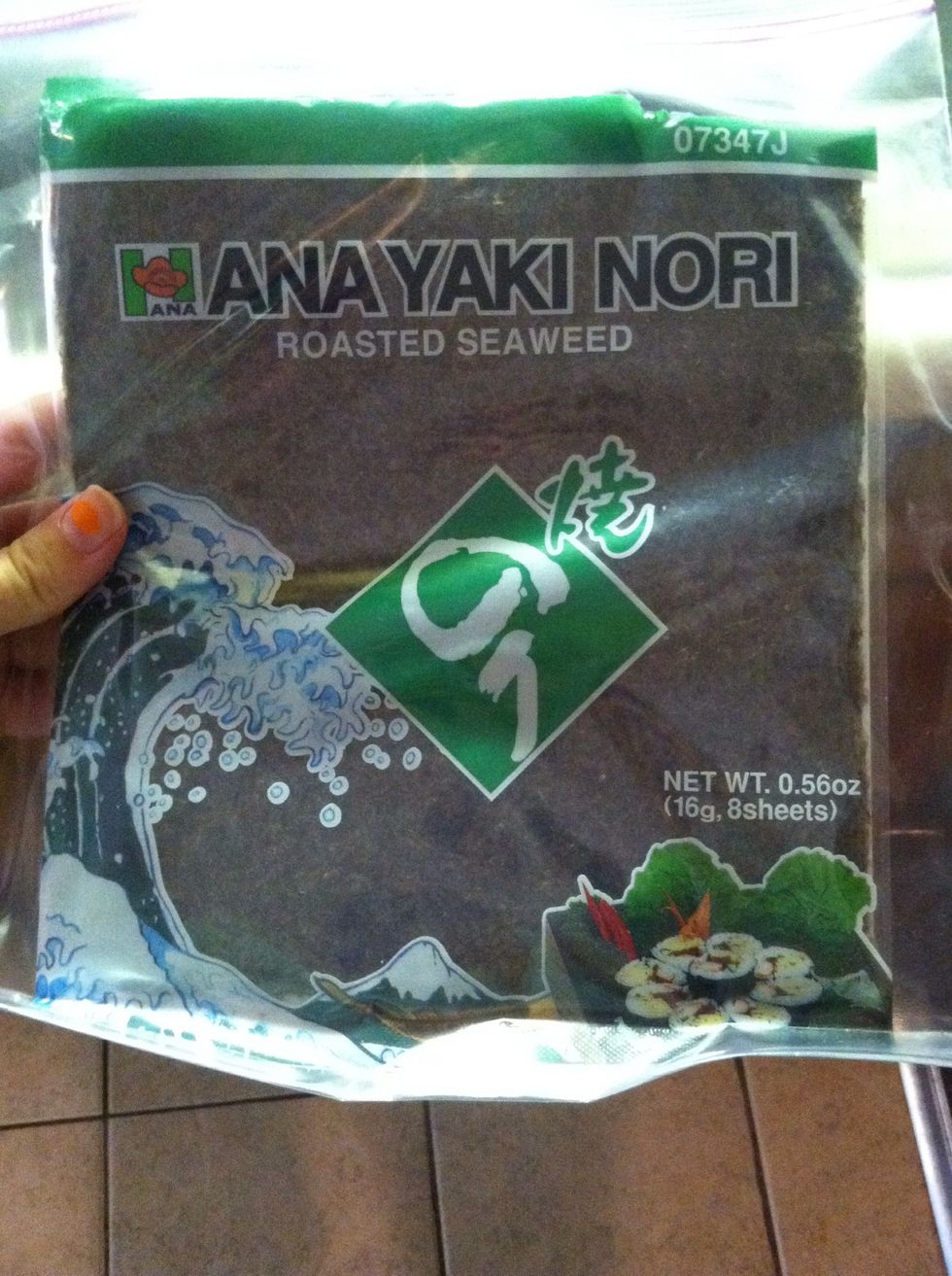 Seaweed I use. Any are fine.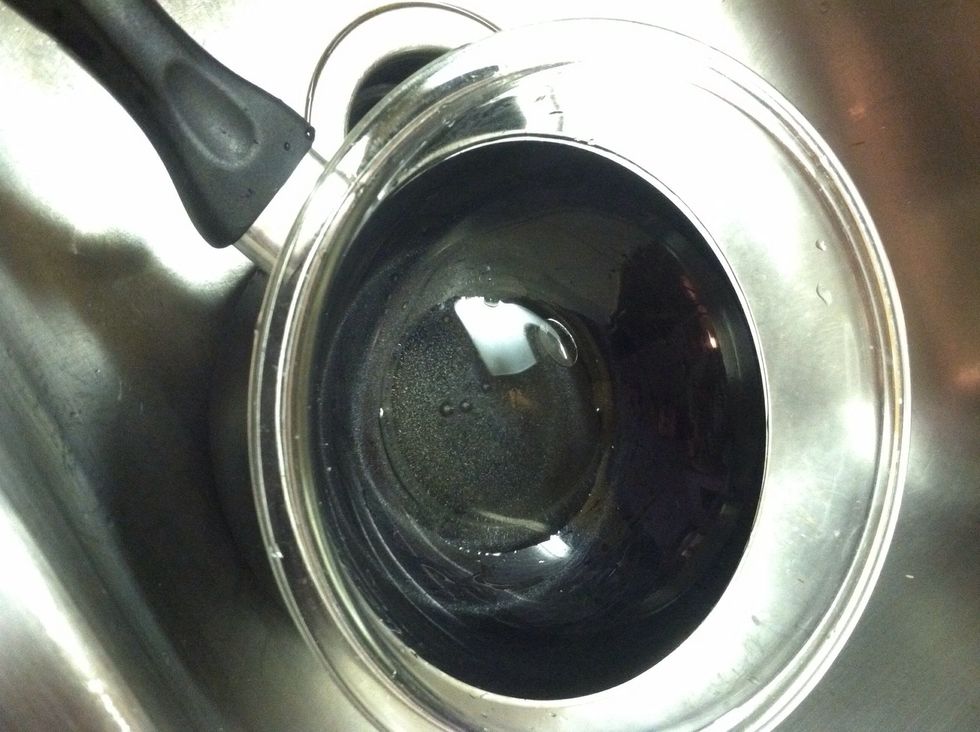 Have a bowl ready with the vinegar/salt mixture for when the rice is done cooking. ALSO you need to rinse the rice in cold water about 3 times until the water is no longer cloudy. THEN you are ready.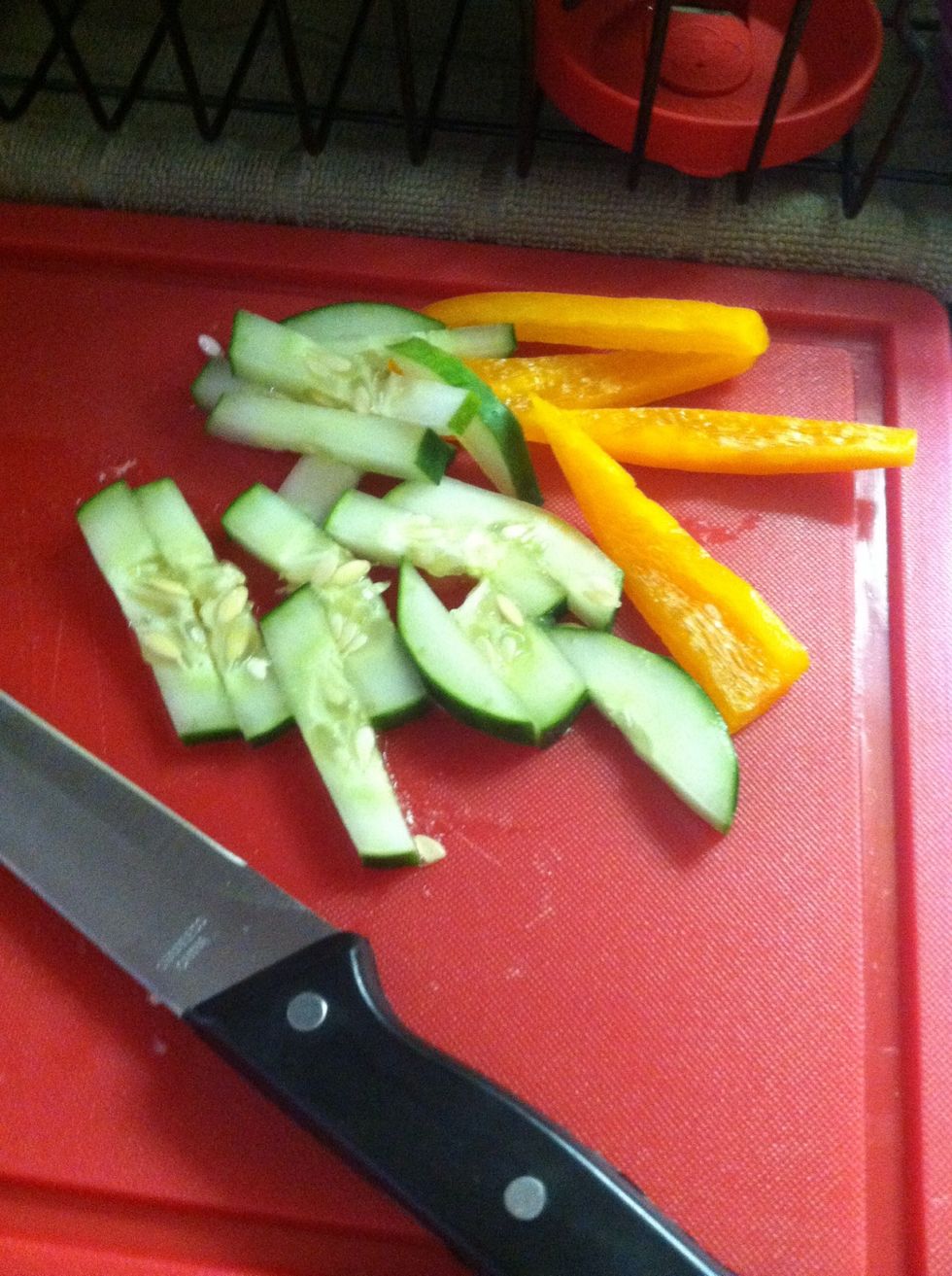 Prepare the vegetables you wish to have in your roll. Whatever you like!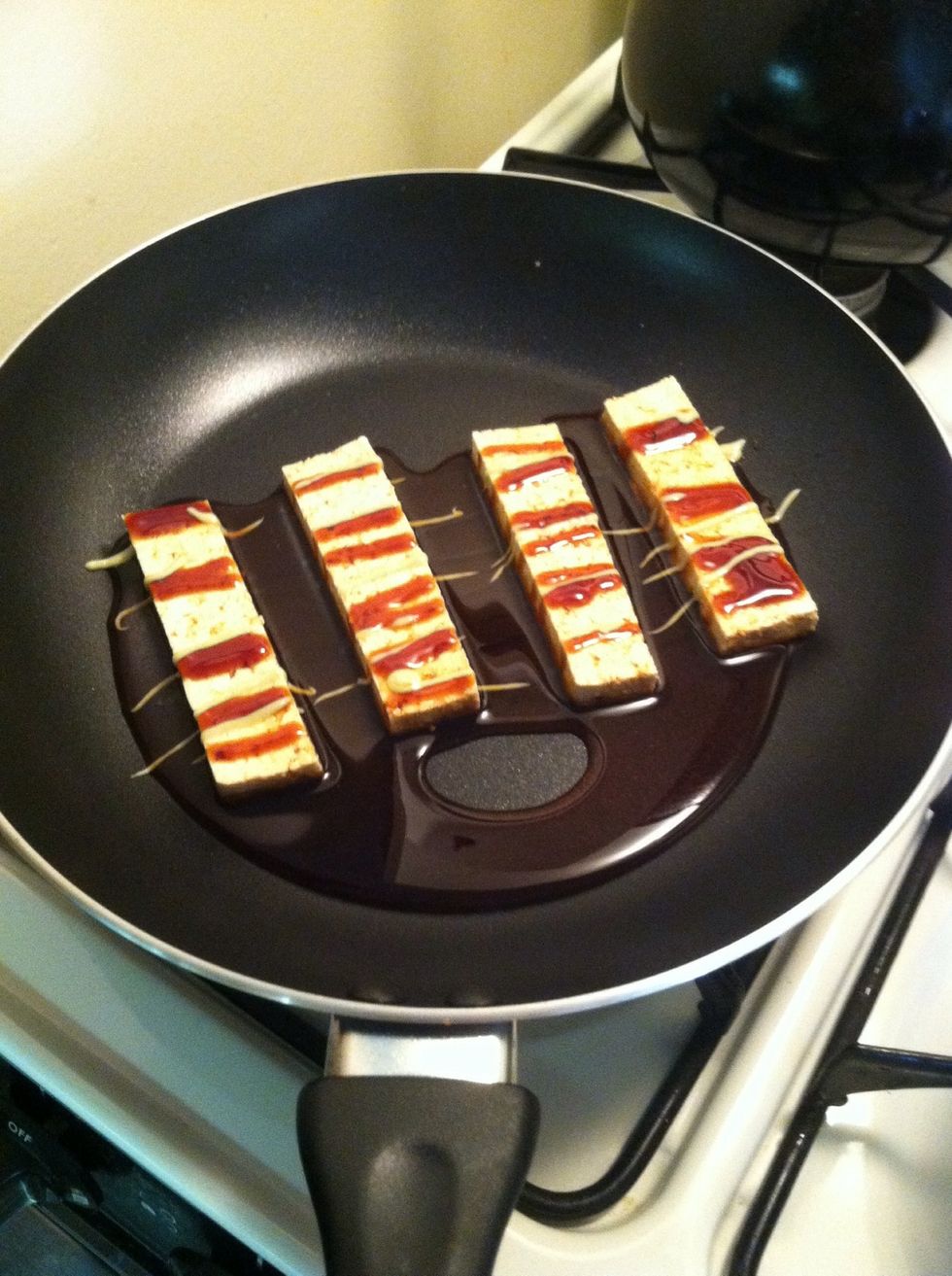 Make sure whatever protein you are cooking is ready to go. ( I have tofu here)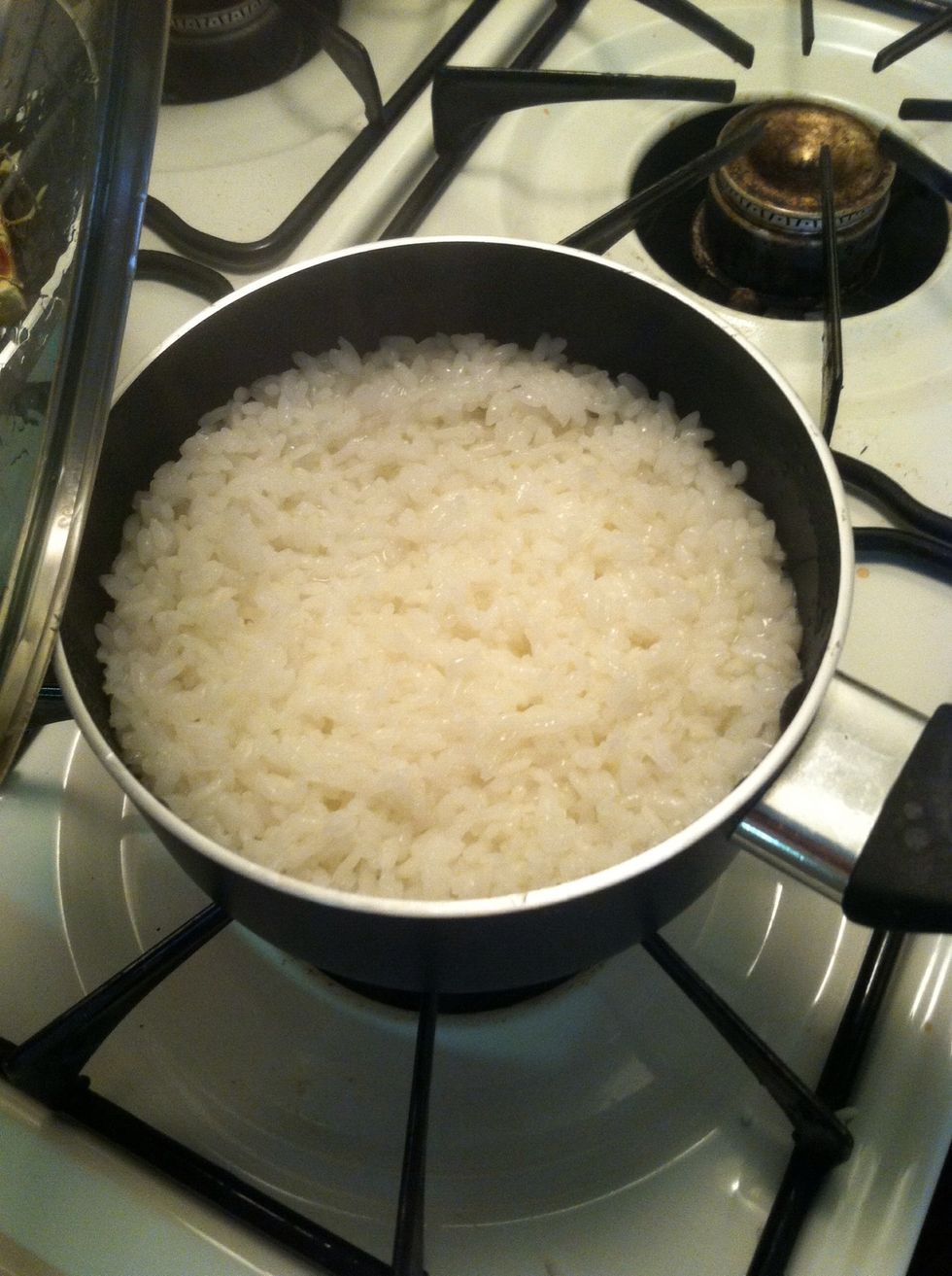 Cook the rice in a small saucepan. Approximately 1 cup of water per cup of rice. Bring water to boil. Add rice allow to boil again. Simmer down to lowest heat setting and cover. Cook for 10-15 mins.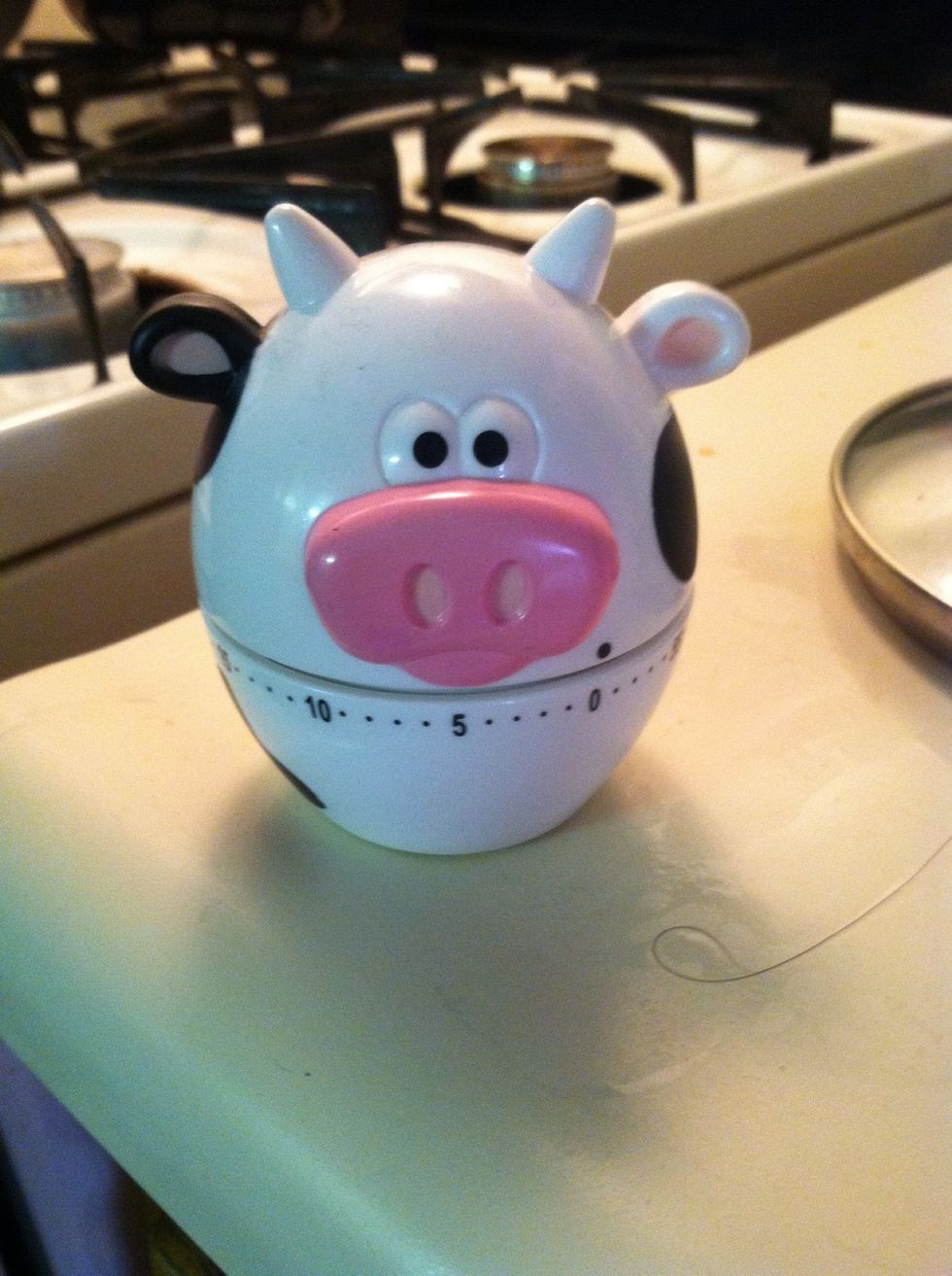 While you wait for fifteen minutes...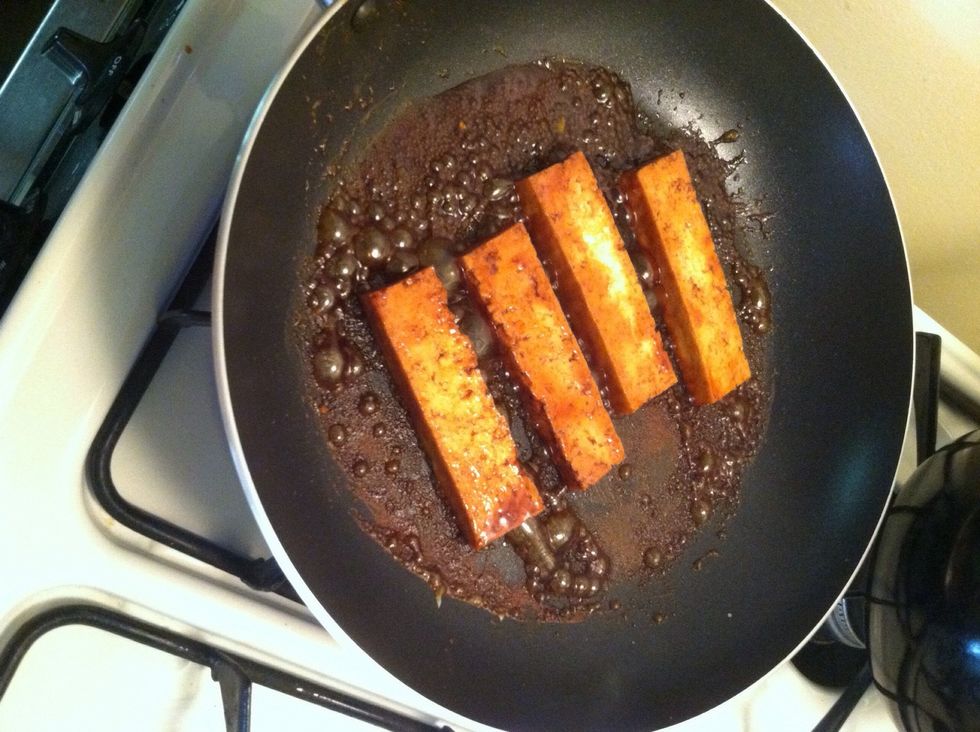 Cook your protein. You can use raw fish or crab meat or chicken or steak or just make it veggie. But prepare it while the rice is cooking.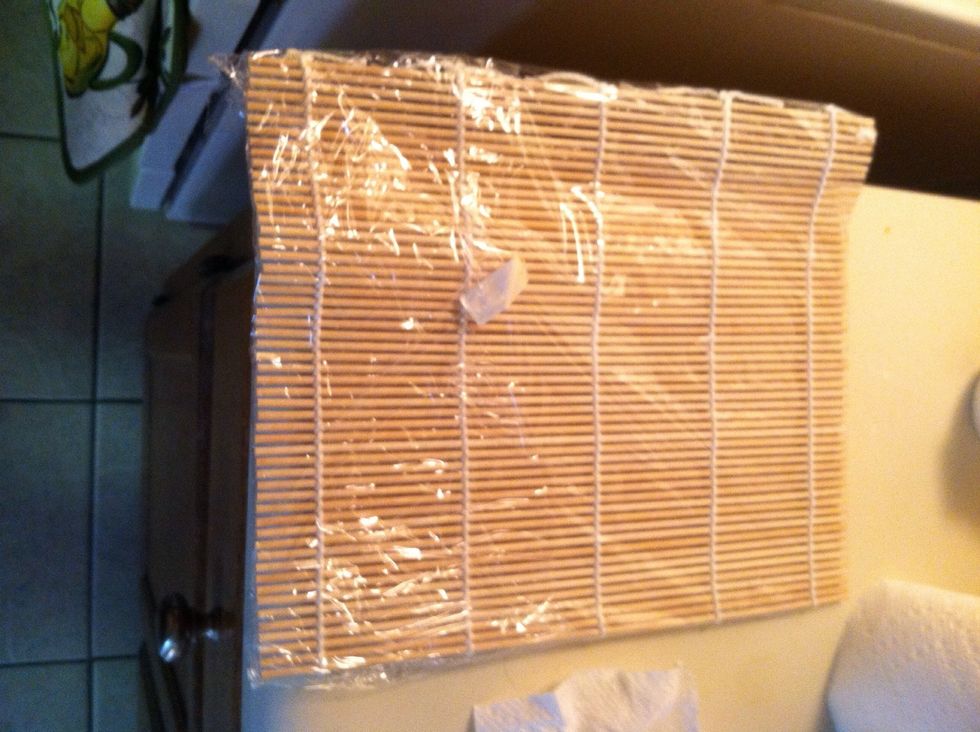 Wrap your rolling mat in plastic wrap to keep clean and keep from sticking.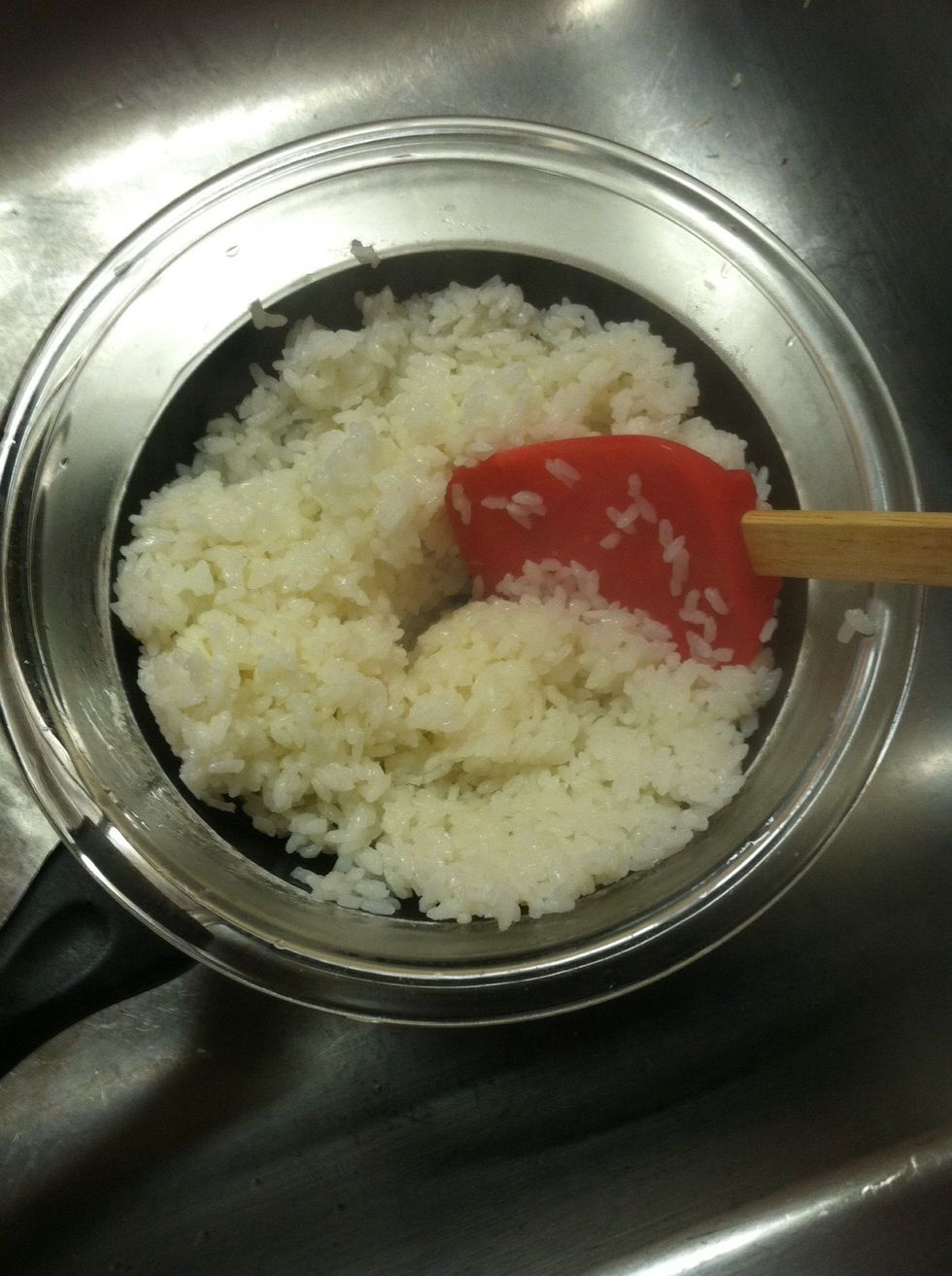 Mix your cooked rice into the vinegar mixture. Make sure to tumble the rice and not crush it.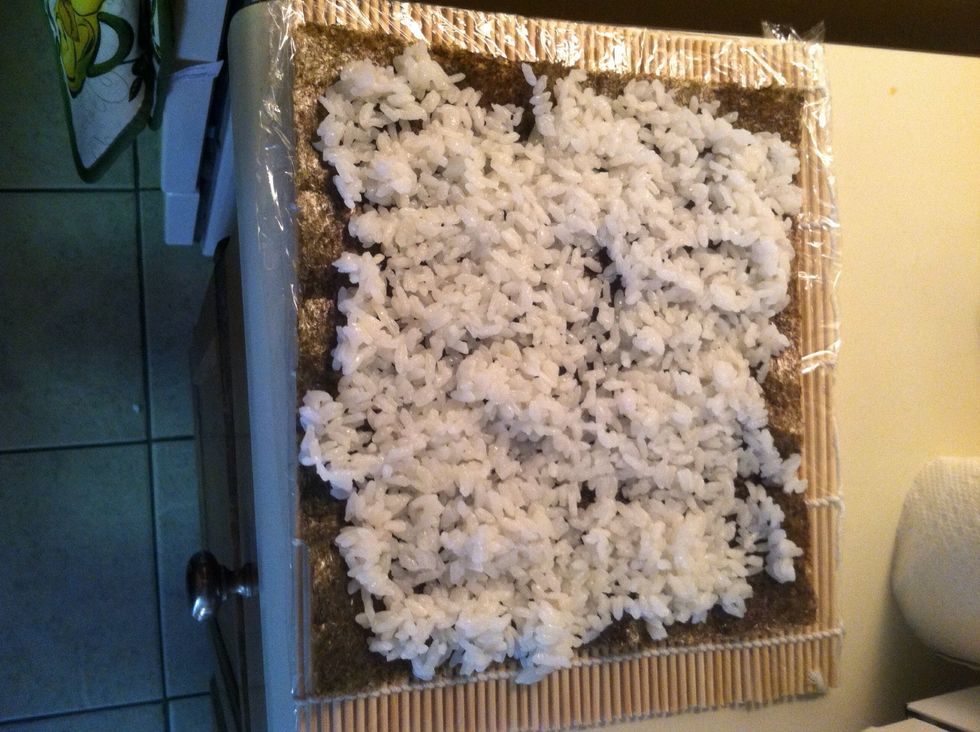 Allow the rice to cool to room temp before spreading. (If in a hurry you can stick it in the fridge for 5 mins) spread an even layer on the seaweed. You can flip it to have the rice on the outside.
Lay out your ingredients in a line.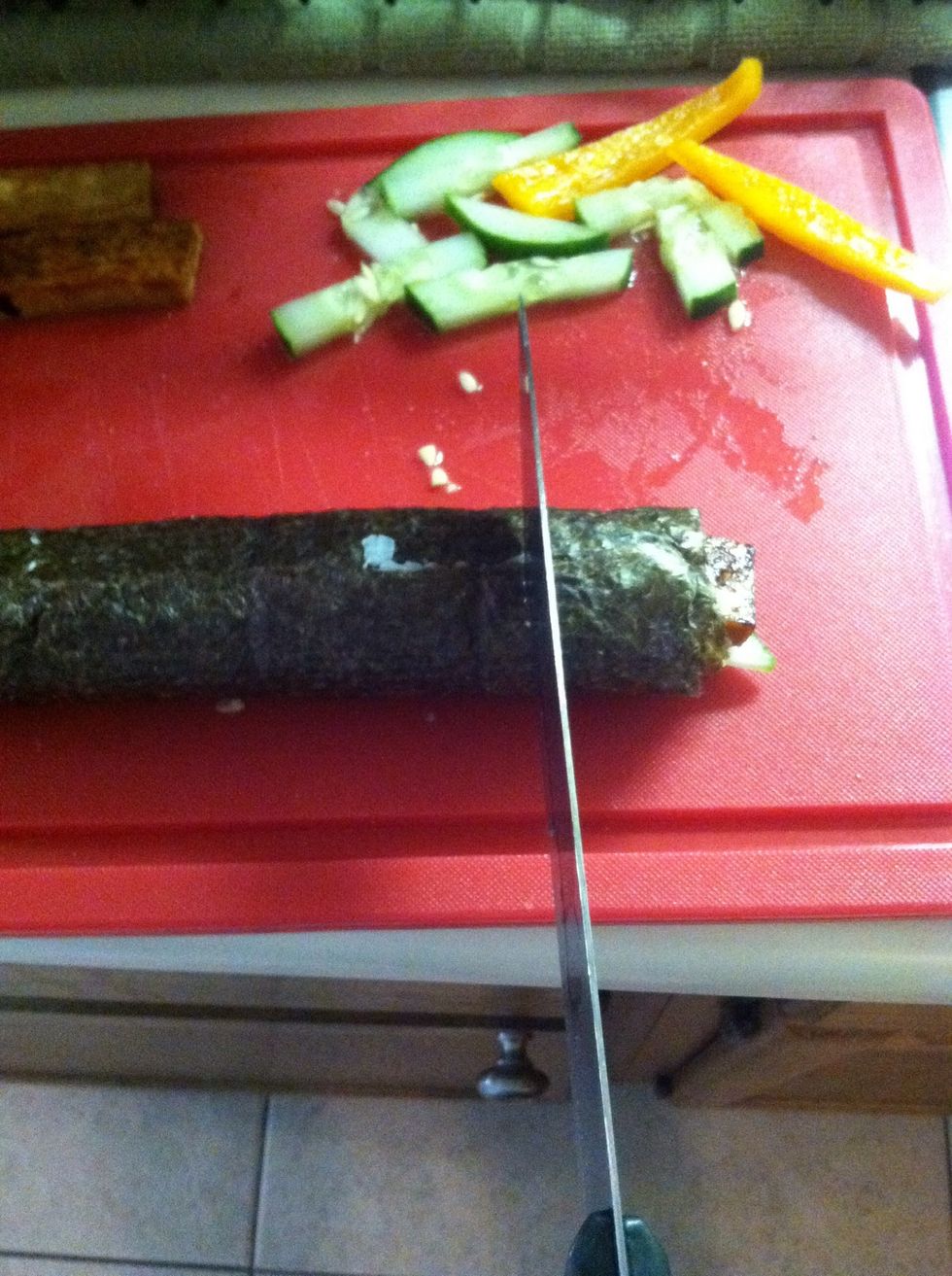 I wet my knife with hot water in between each cut to make it easier. Slide the knife, don't press down directly. Use your other hand to hold the roll.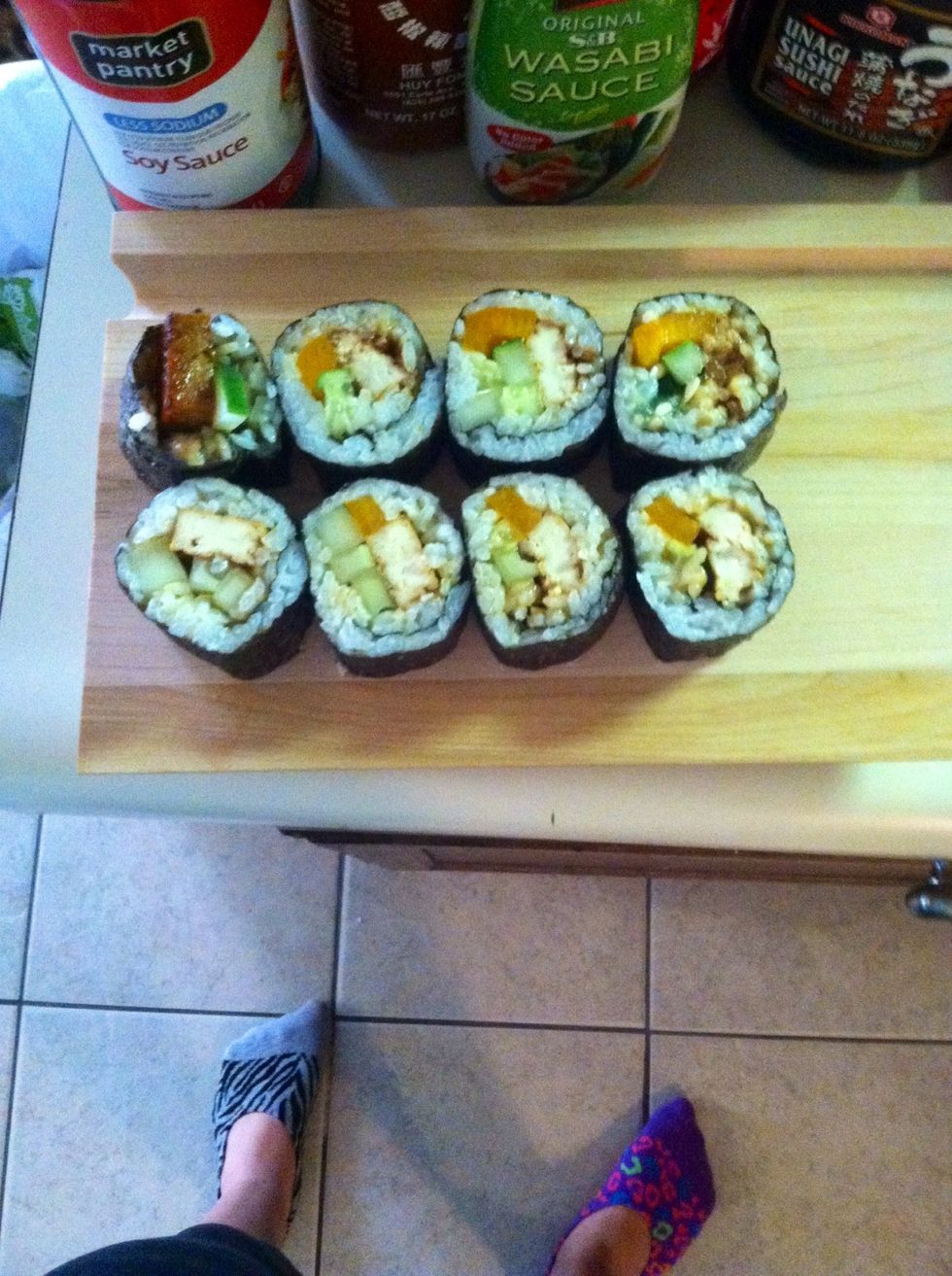 Plate it up. (Ignore my foot)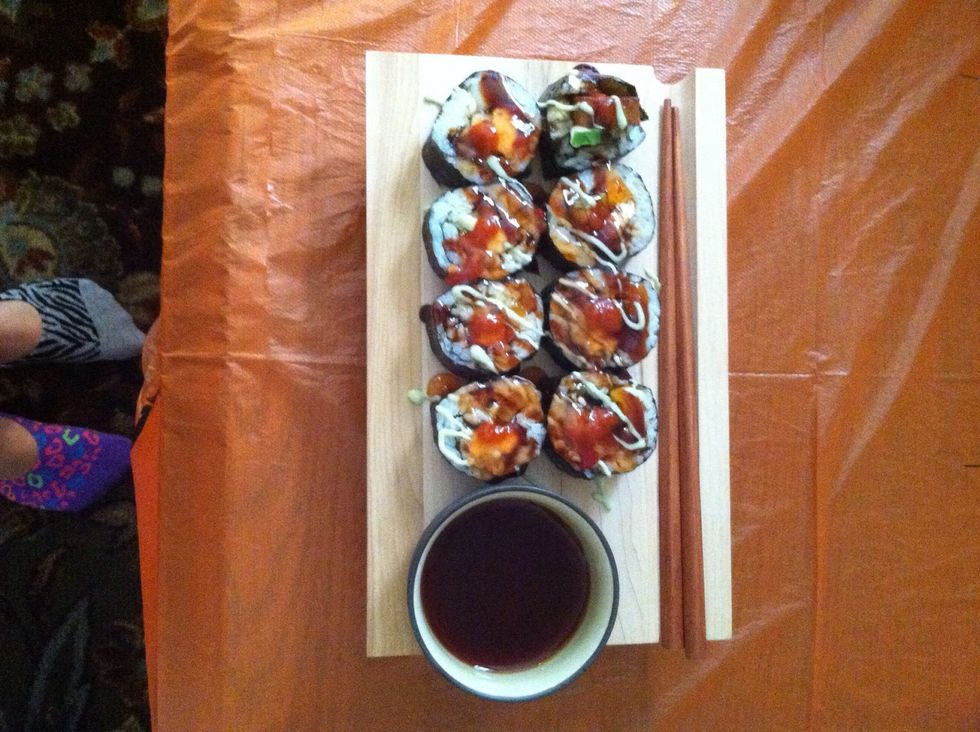 Sauce it up. I used unagi (eel) sauce, wasabi mayo and sweet chili. Spicy mayo is also good or some sesame seeds. Add ginger and wasabi if you like. Enjoy!
2.0Tbsp Sushi rice vinegar
1.0c Sushi rice
1.0c Water
1.0pch Salt
2.0 Seaweed papers
Sauces
Fillers