How to make homemade spaghetti sauce & sausage pasta
So we have a ridiculous amount of tomatoes from the garden, and we love spaghetti, so what better way to utilize our spoils than to make some homemade tomato pasta? Here we go:
9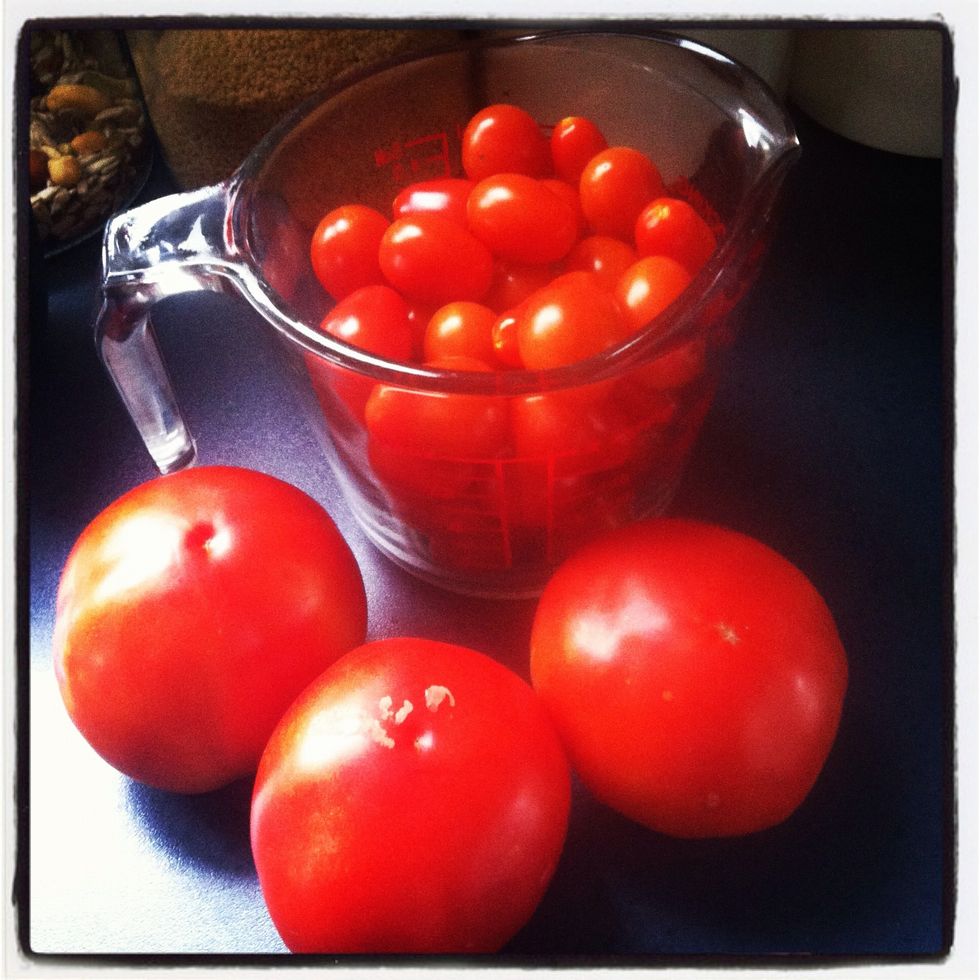 Collect your tomatoes.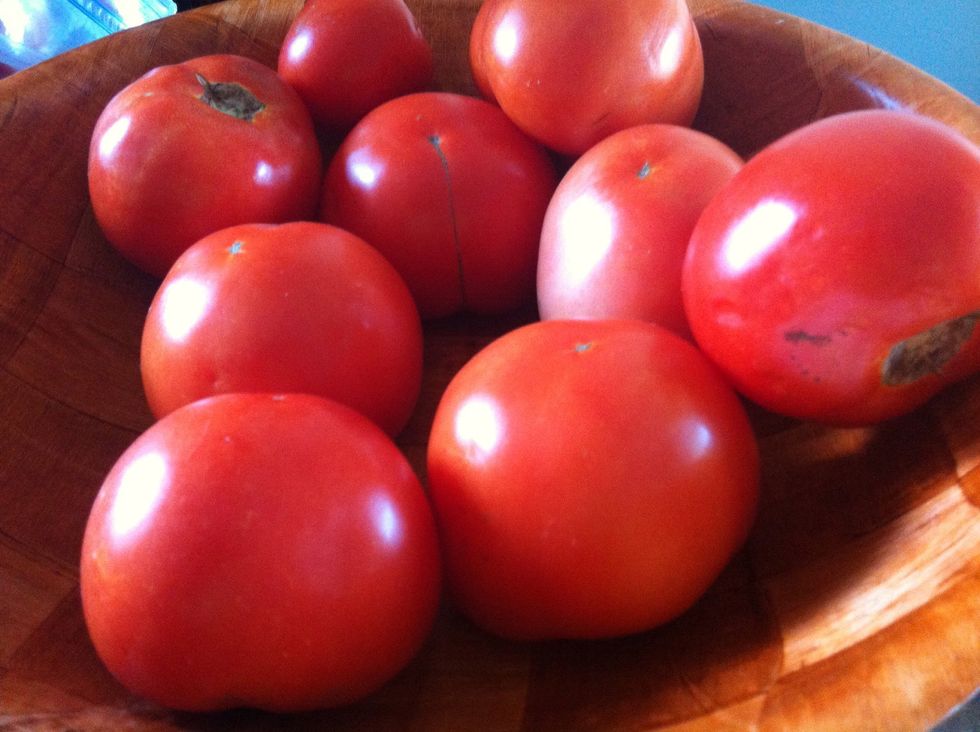 I ended up pureeing 2cups and dicing 2 cups of large tomatoes (4cups total) and added a puréed 1/2 cup of baby romas.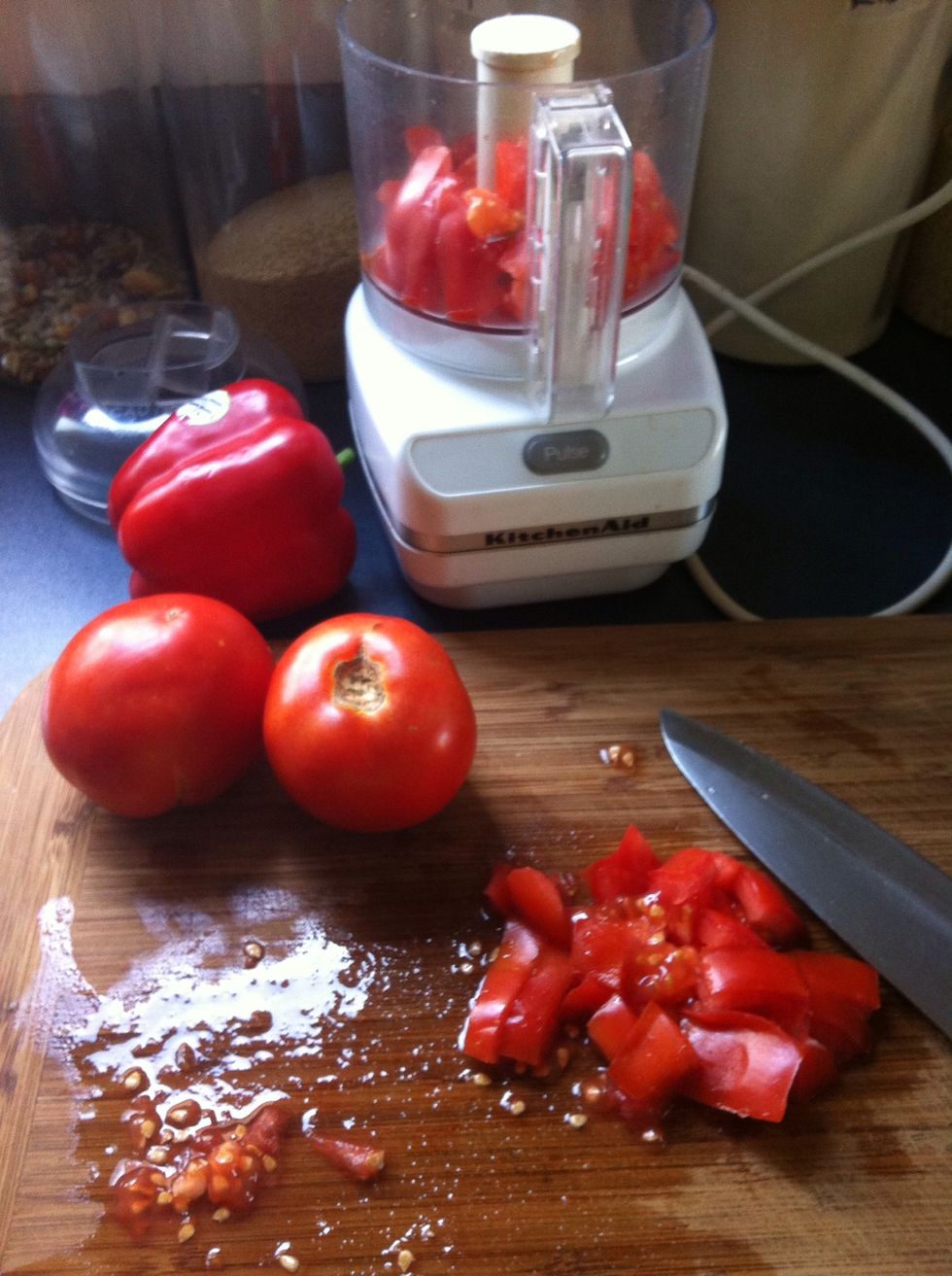 My food processor. I love that damn thing.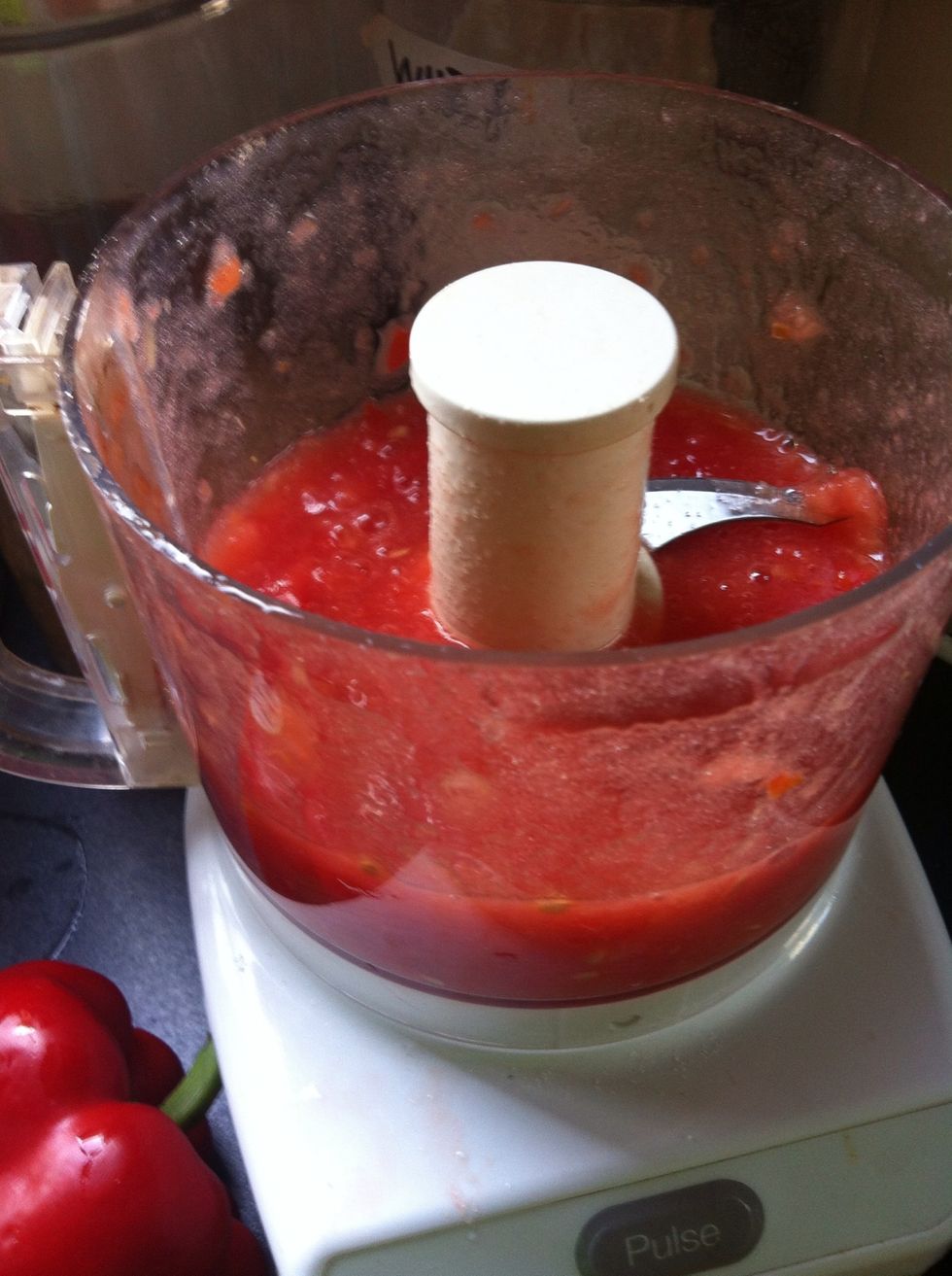 Puréed tomatoes...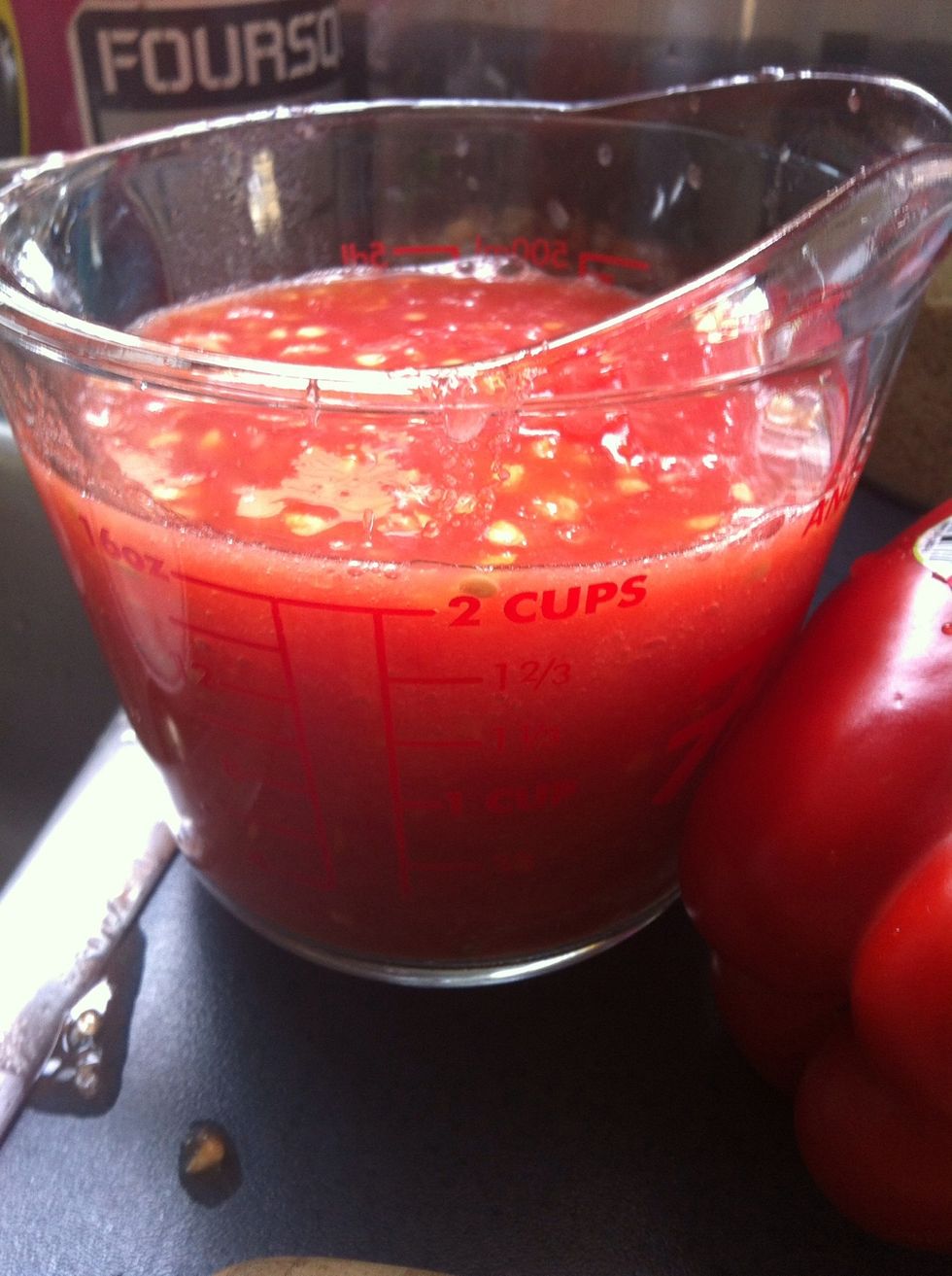 2 cups puréed!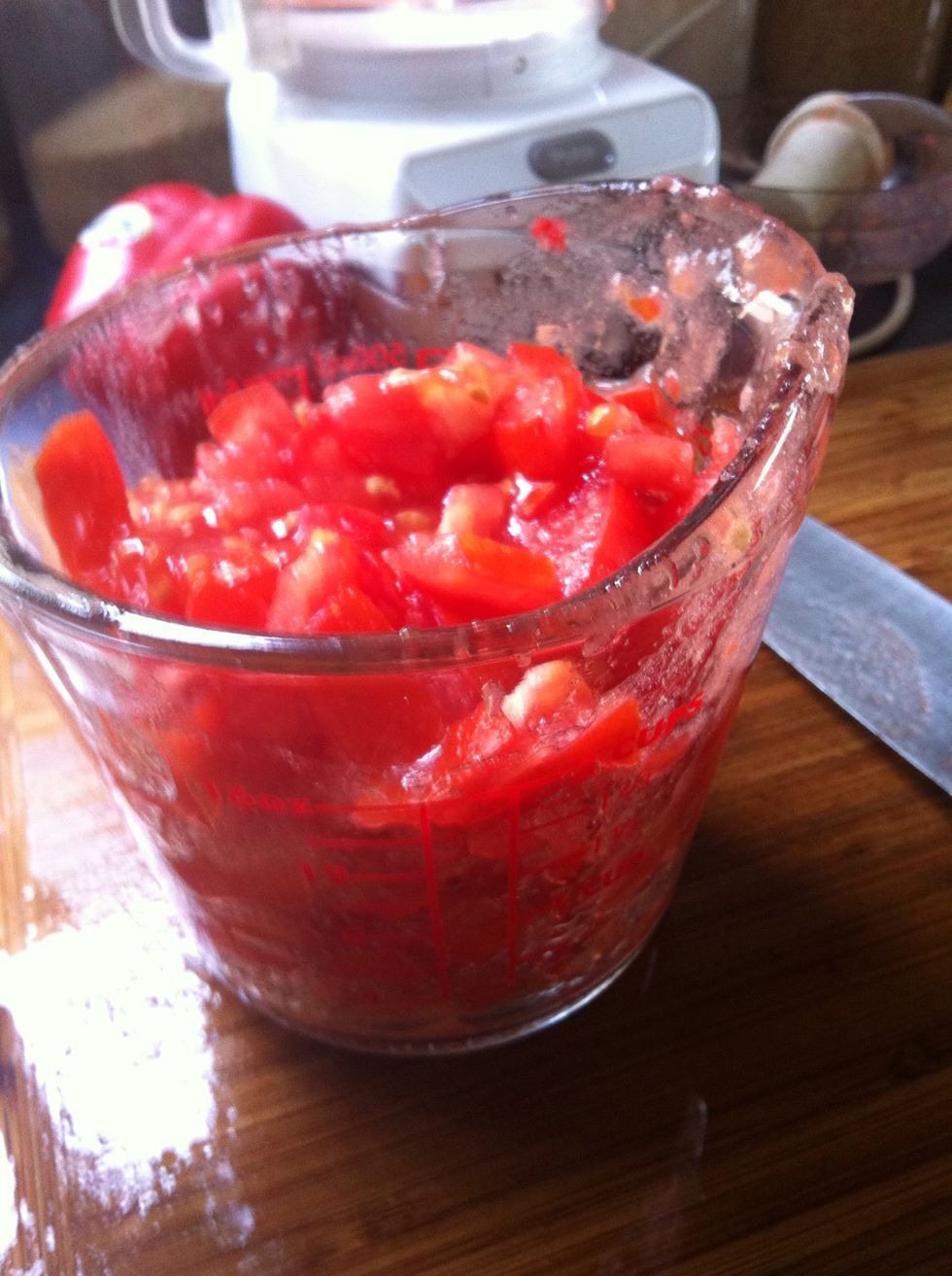 2 cups diced tomatoes
1/2 cup puréed baby romas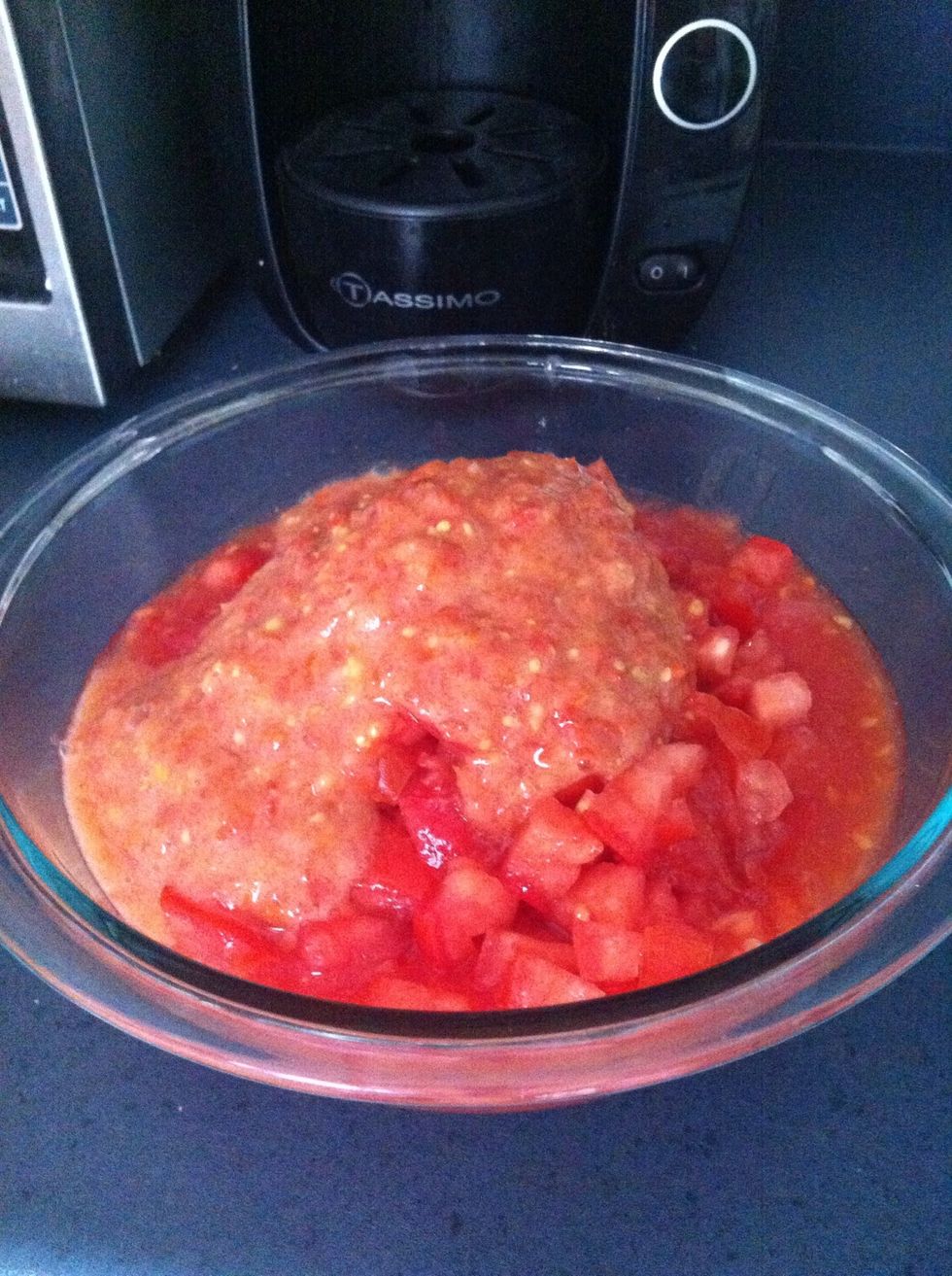 Combine in bowl and set aside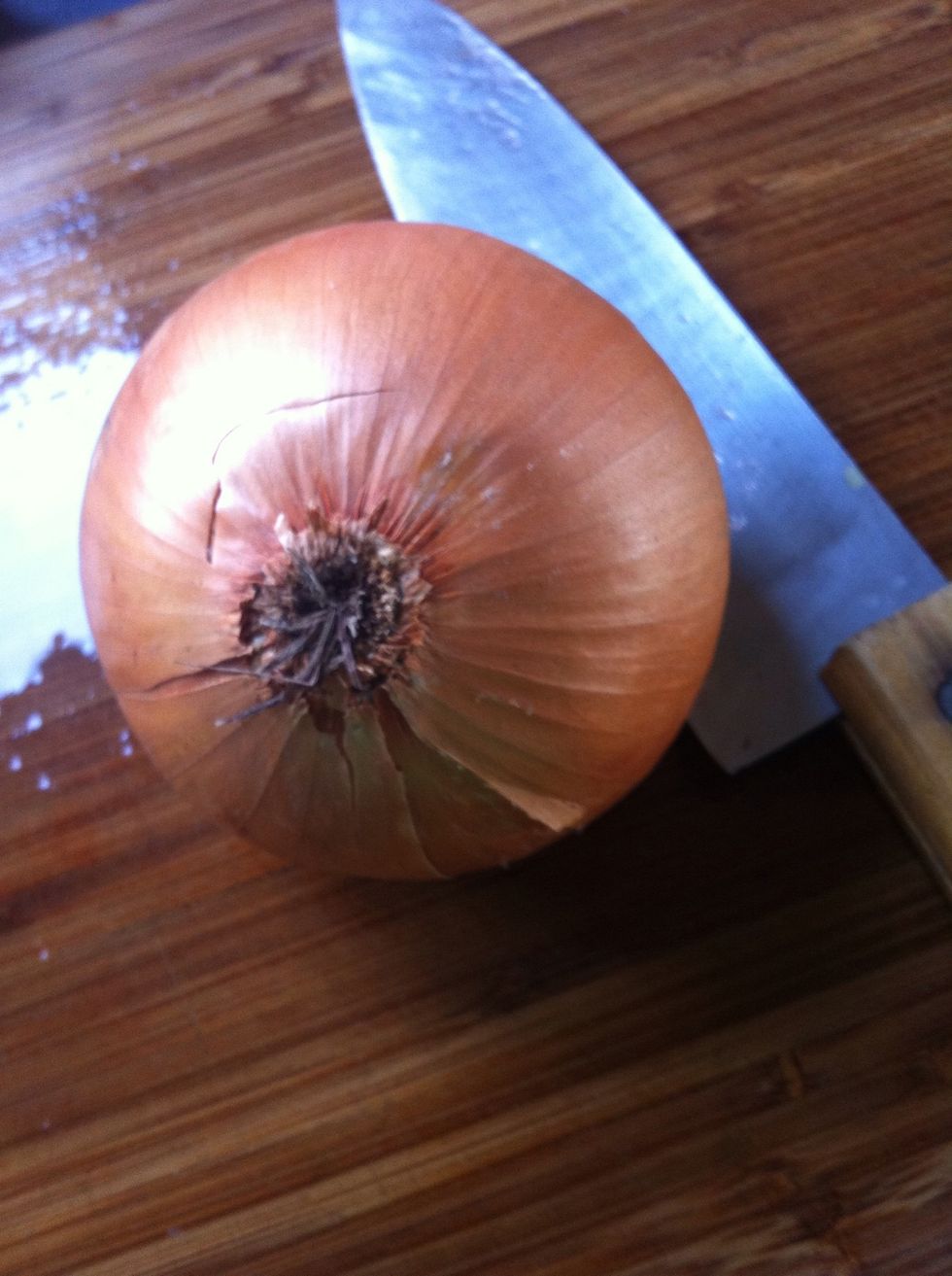 Take your onion...
Try not to tear up..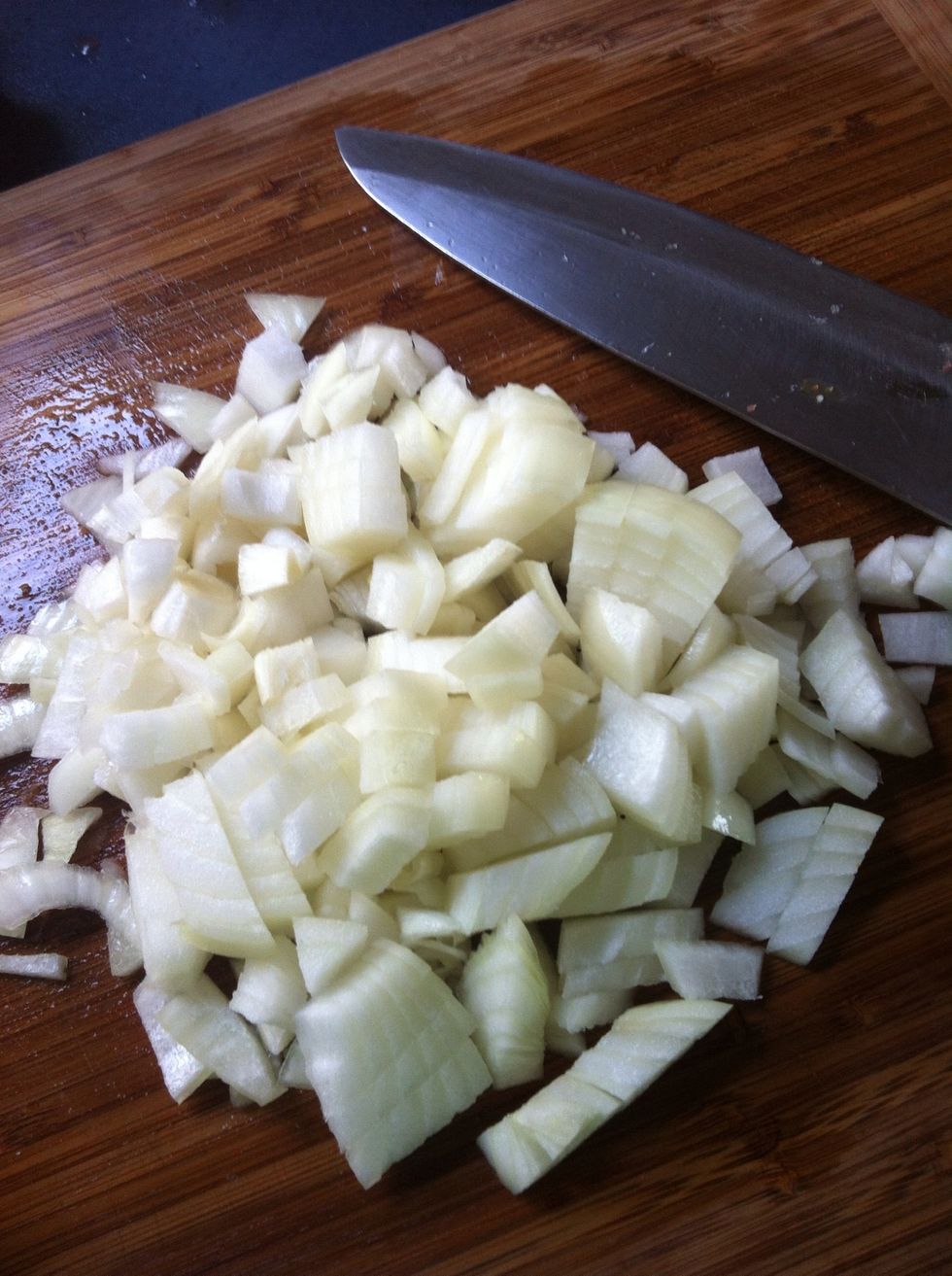 And dice it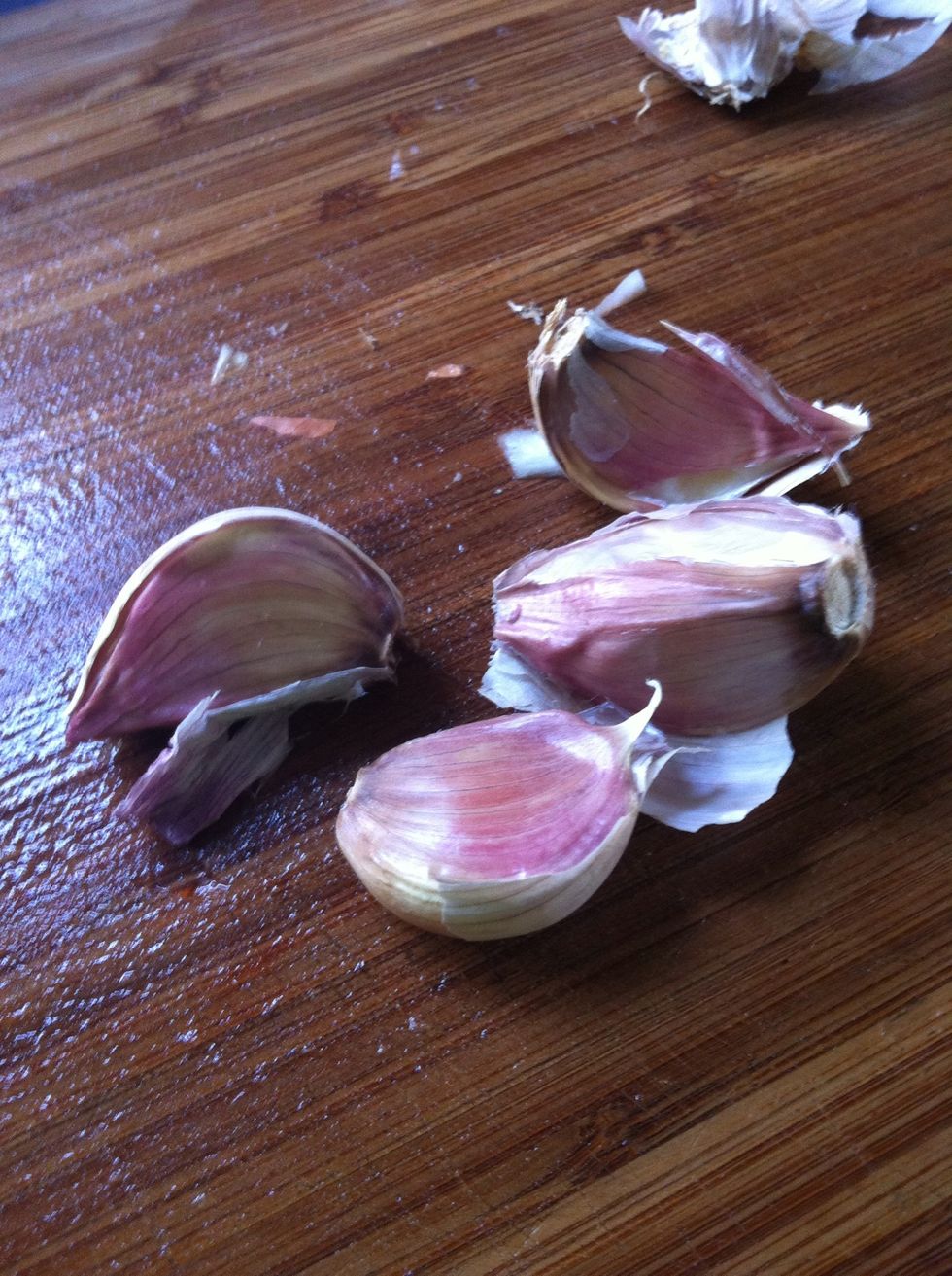 Amazing organic garlic from the local farmer's market. World of difference from store bought garlic. I used 4 cloves, they're pretty huge. I'm addicted to garlic, could have done with more cloves.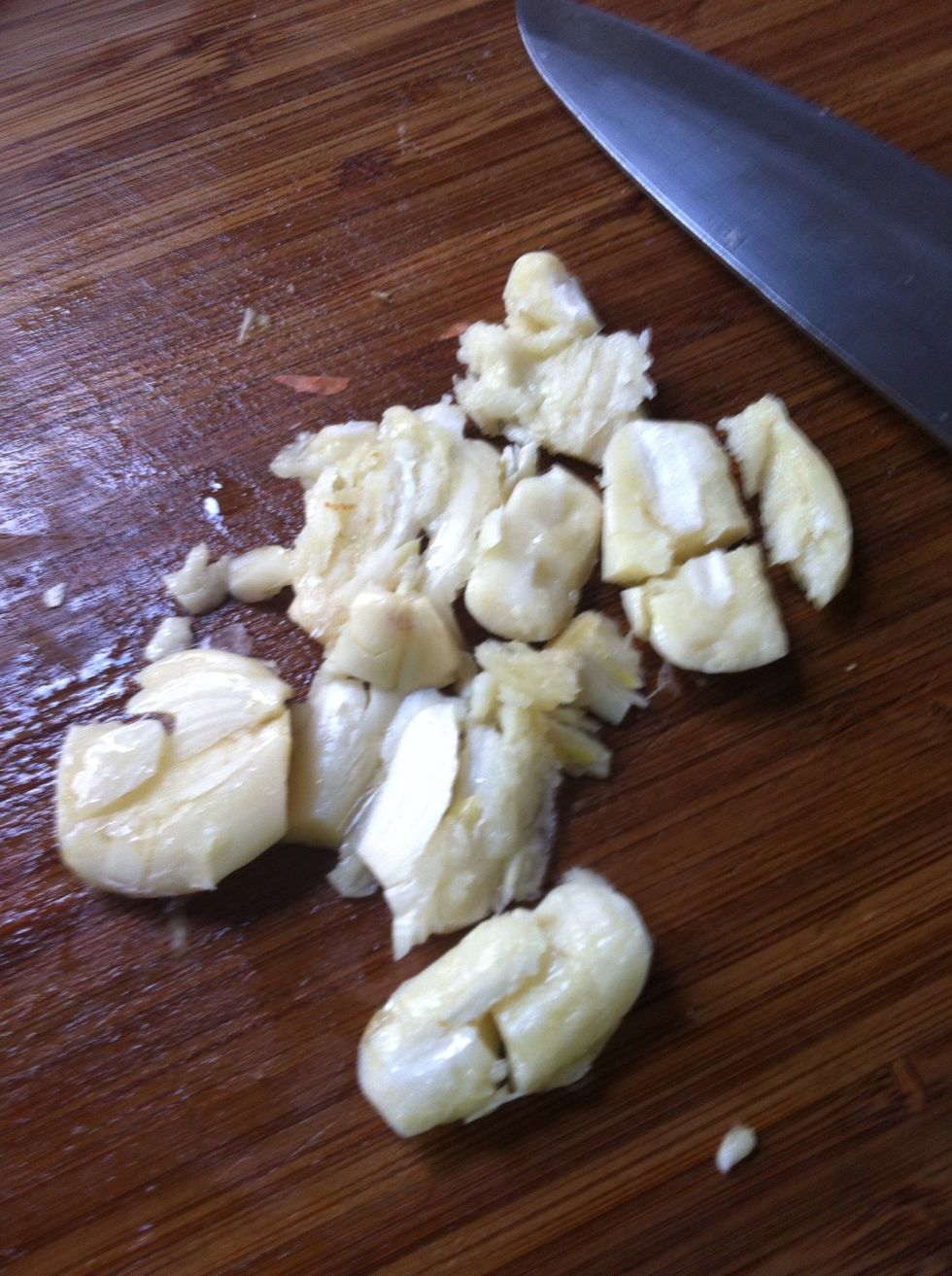 I find the best way to chop up garlic cloves is to crush them first with the flat of the blade, then dice.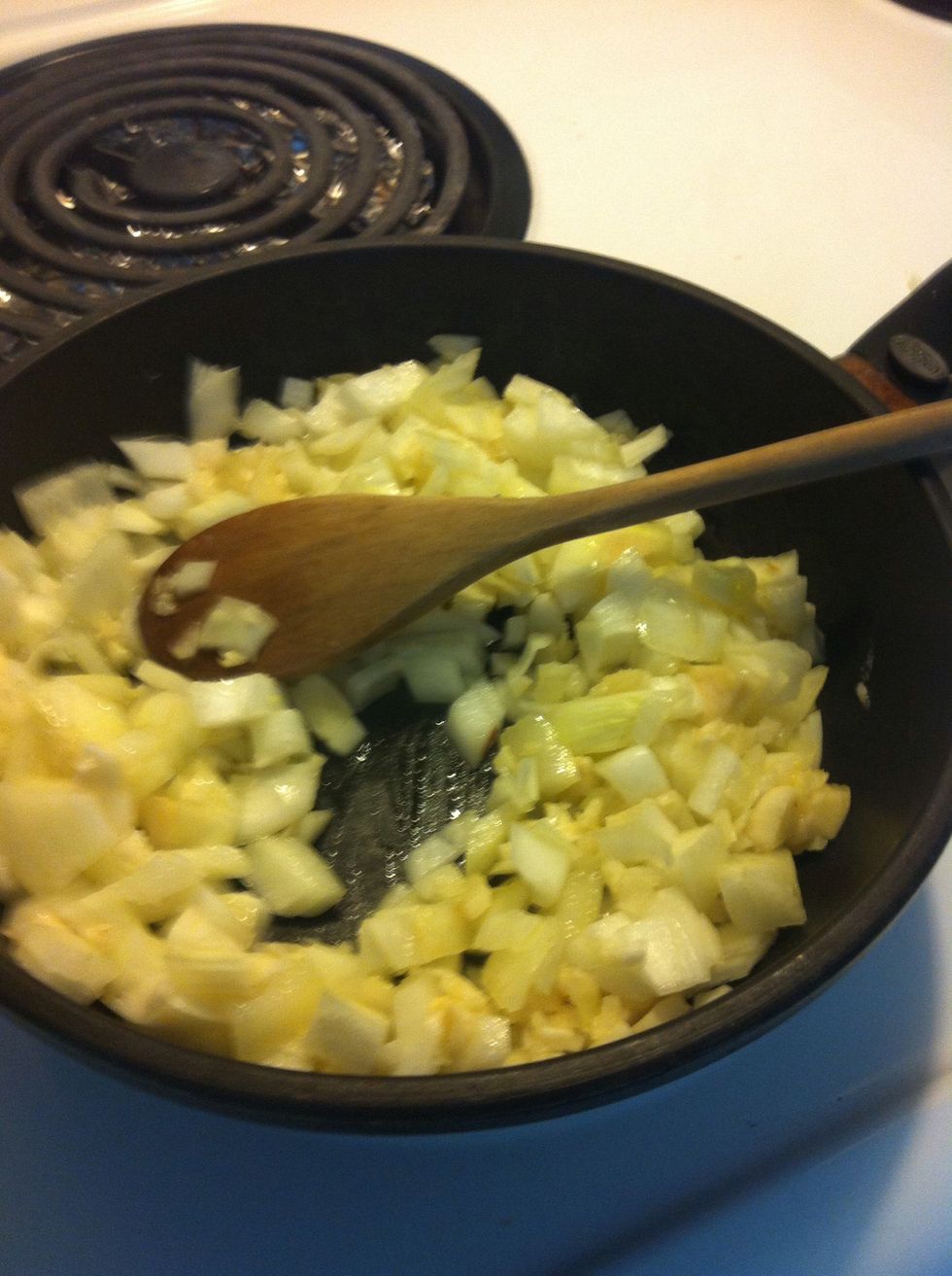 Combine onion and garlic in a frying pan with some EVOO and brown.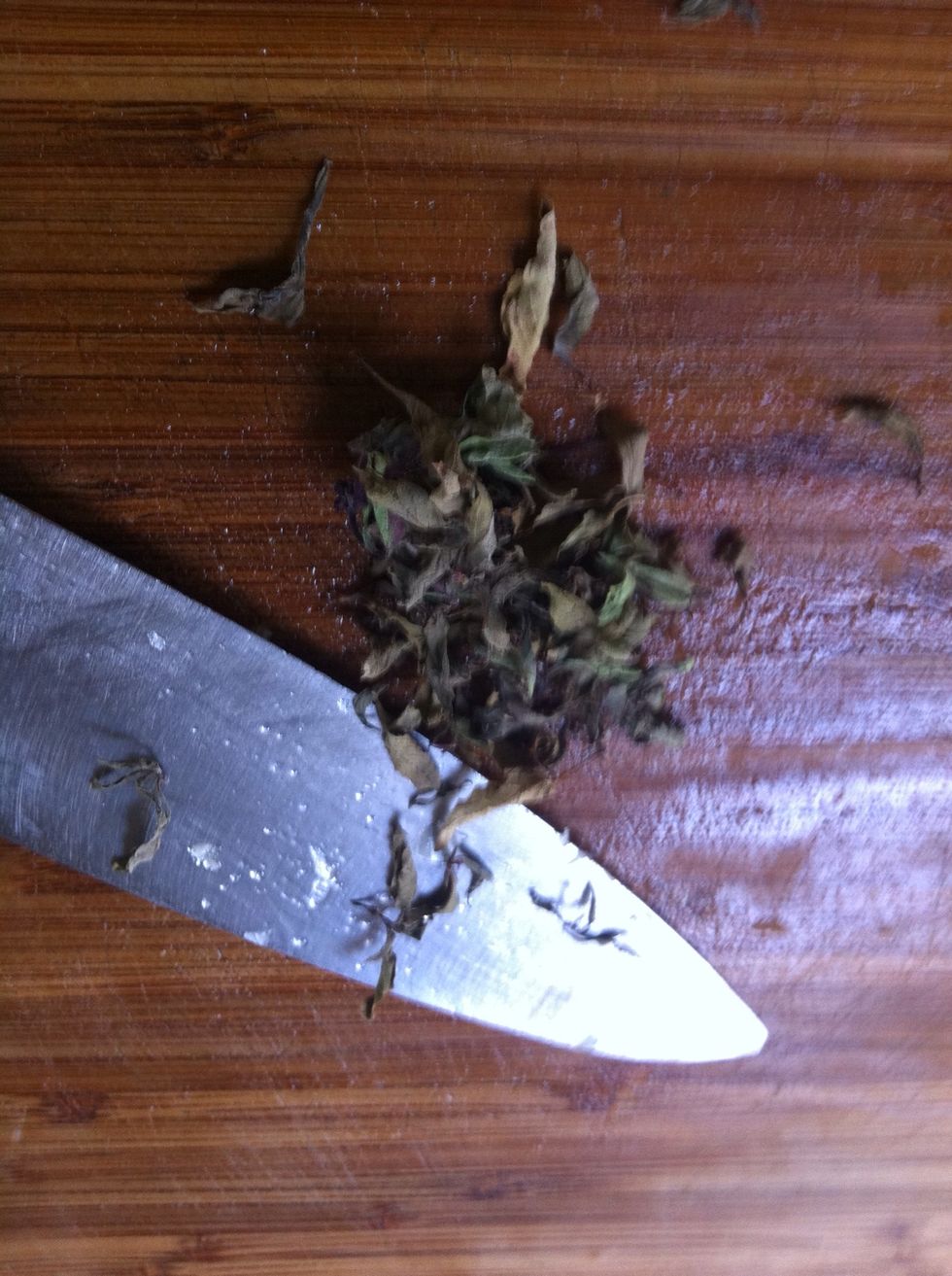 Thai basil from the garden! I just grabbed a bunch of it and chopped it up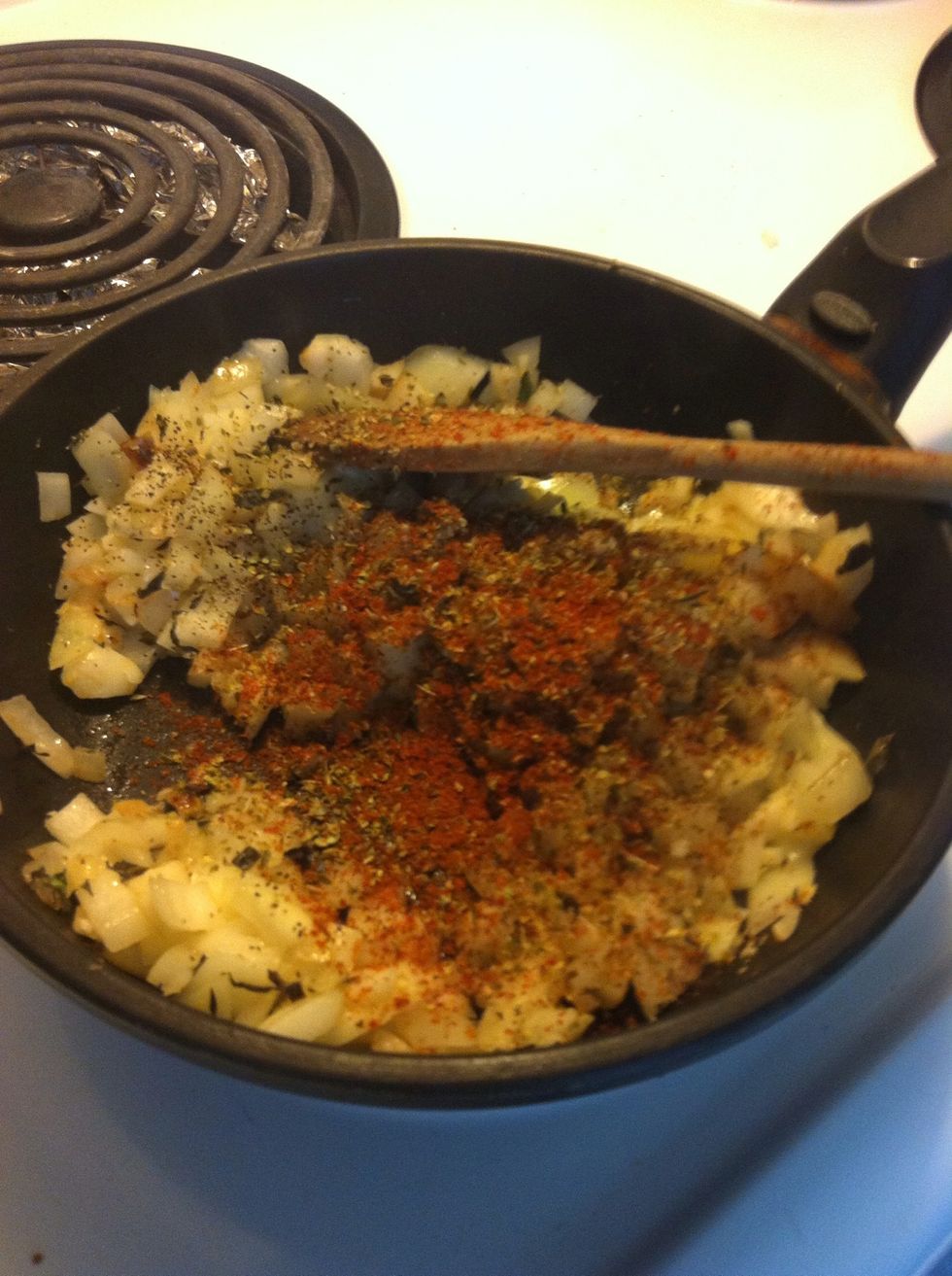 Put the basil and all my other seasonings in with the onion/garlic combination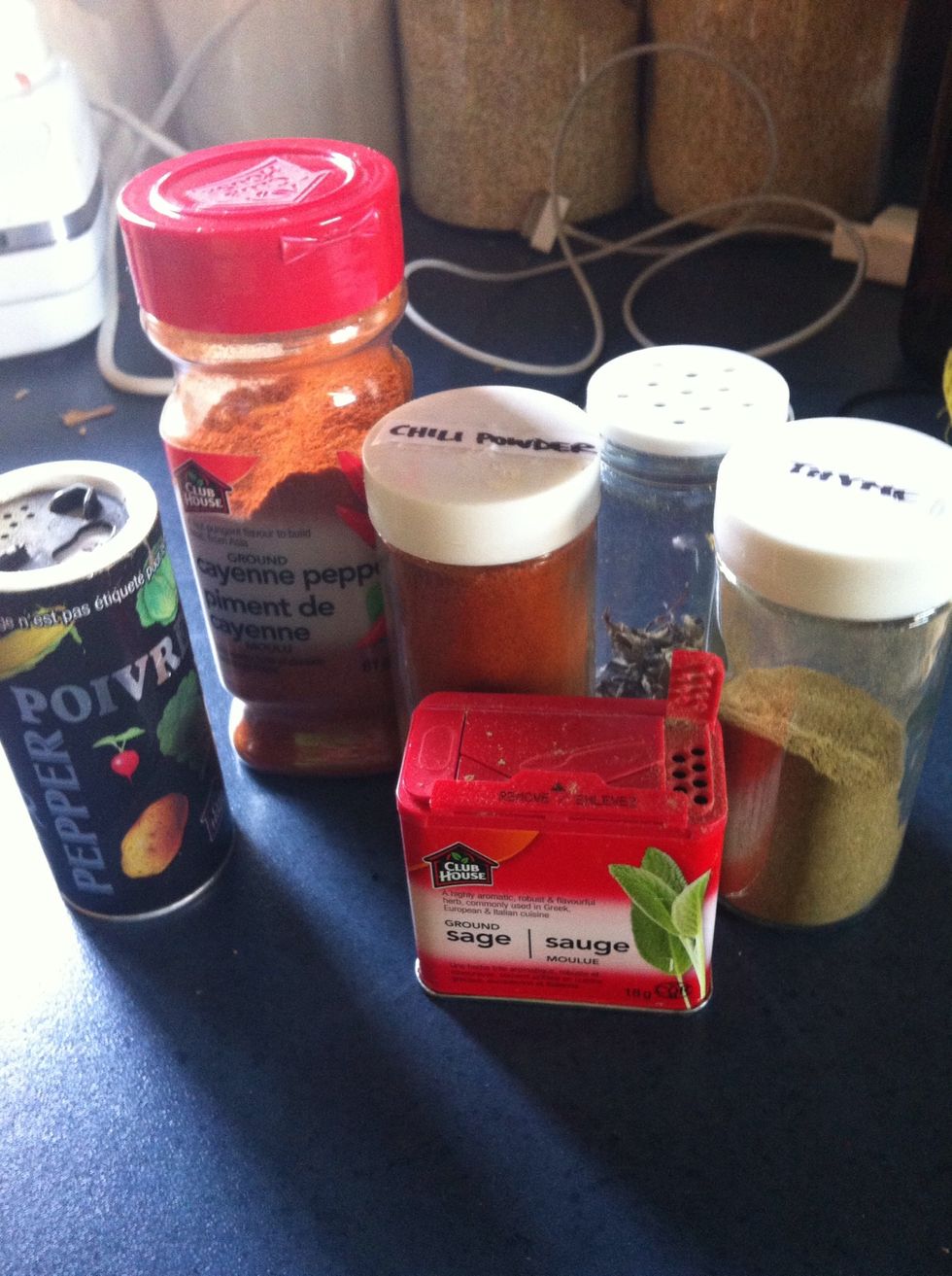 What I used to season the sauce. Added some salt later. For some reason my oregano is not in this picture.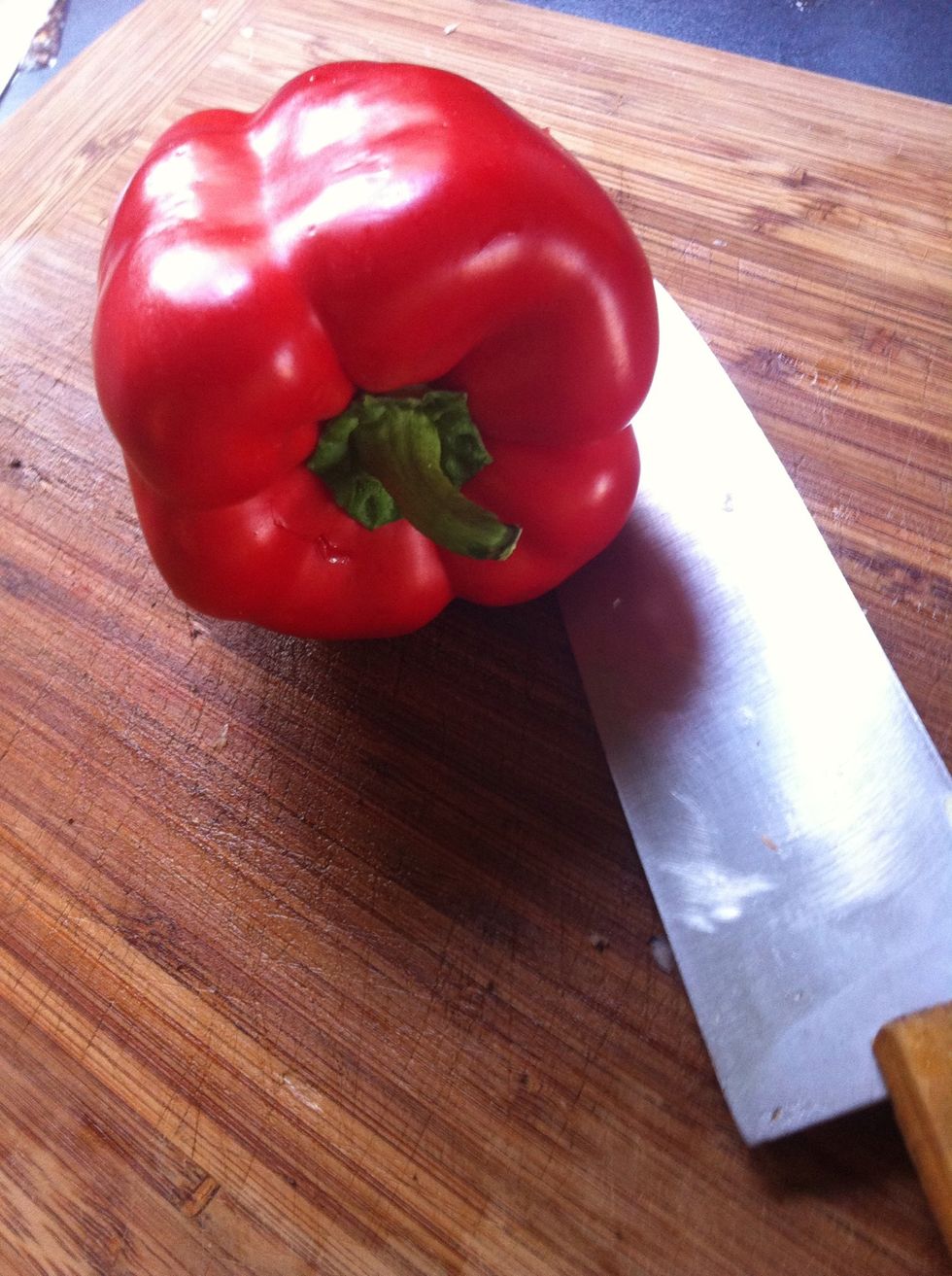 Chop up some red bell pepper... I just used whatever I had in the fridge. The beauty of spaghetti.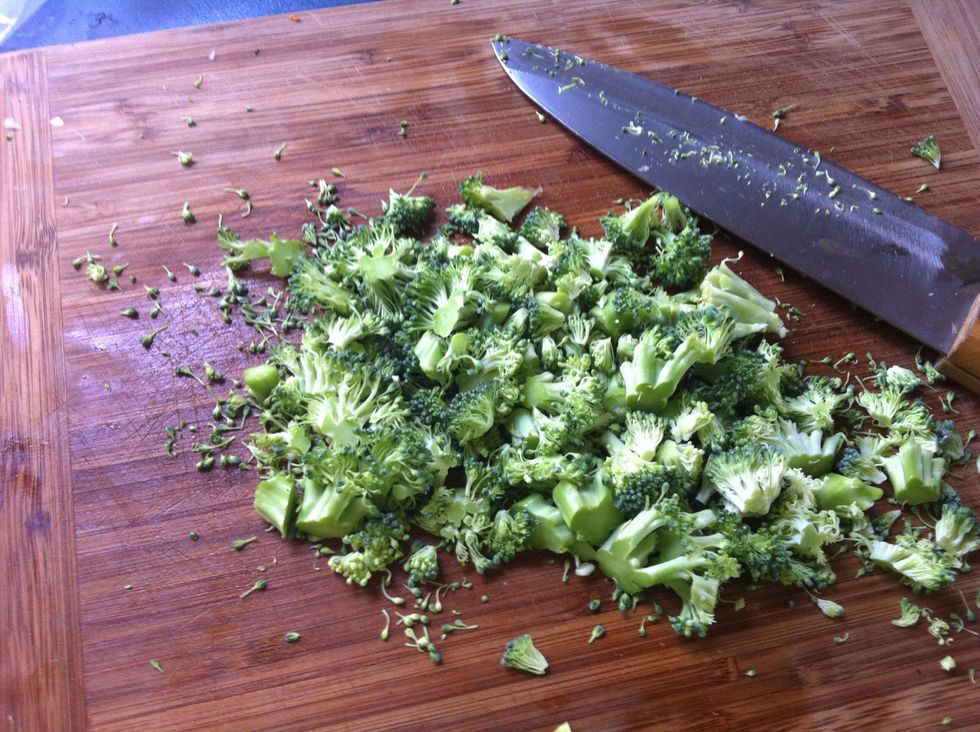 Chopped up about a cup of broccoli too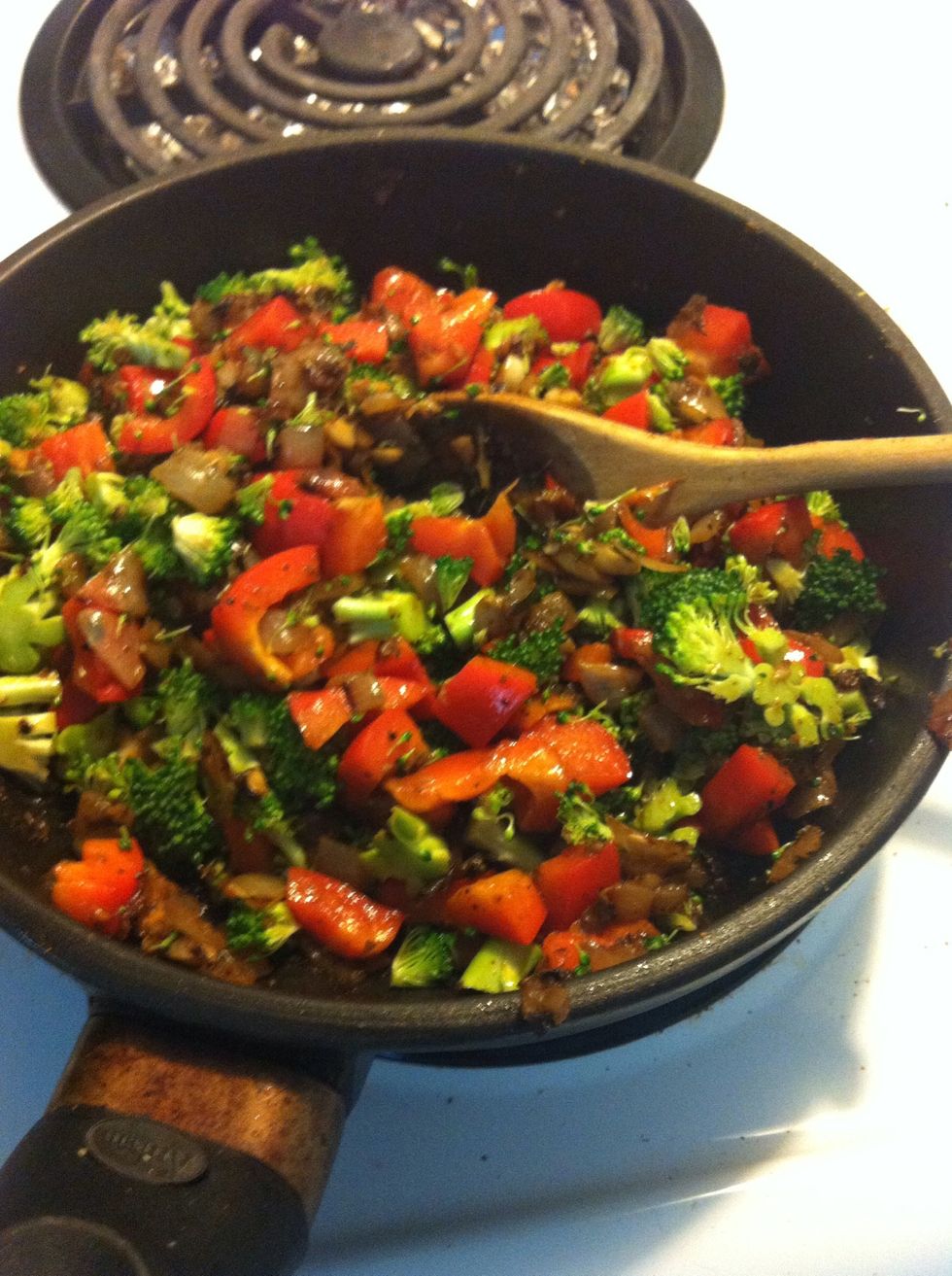 Combined everything in the pan and sautéed everything until well cooked.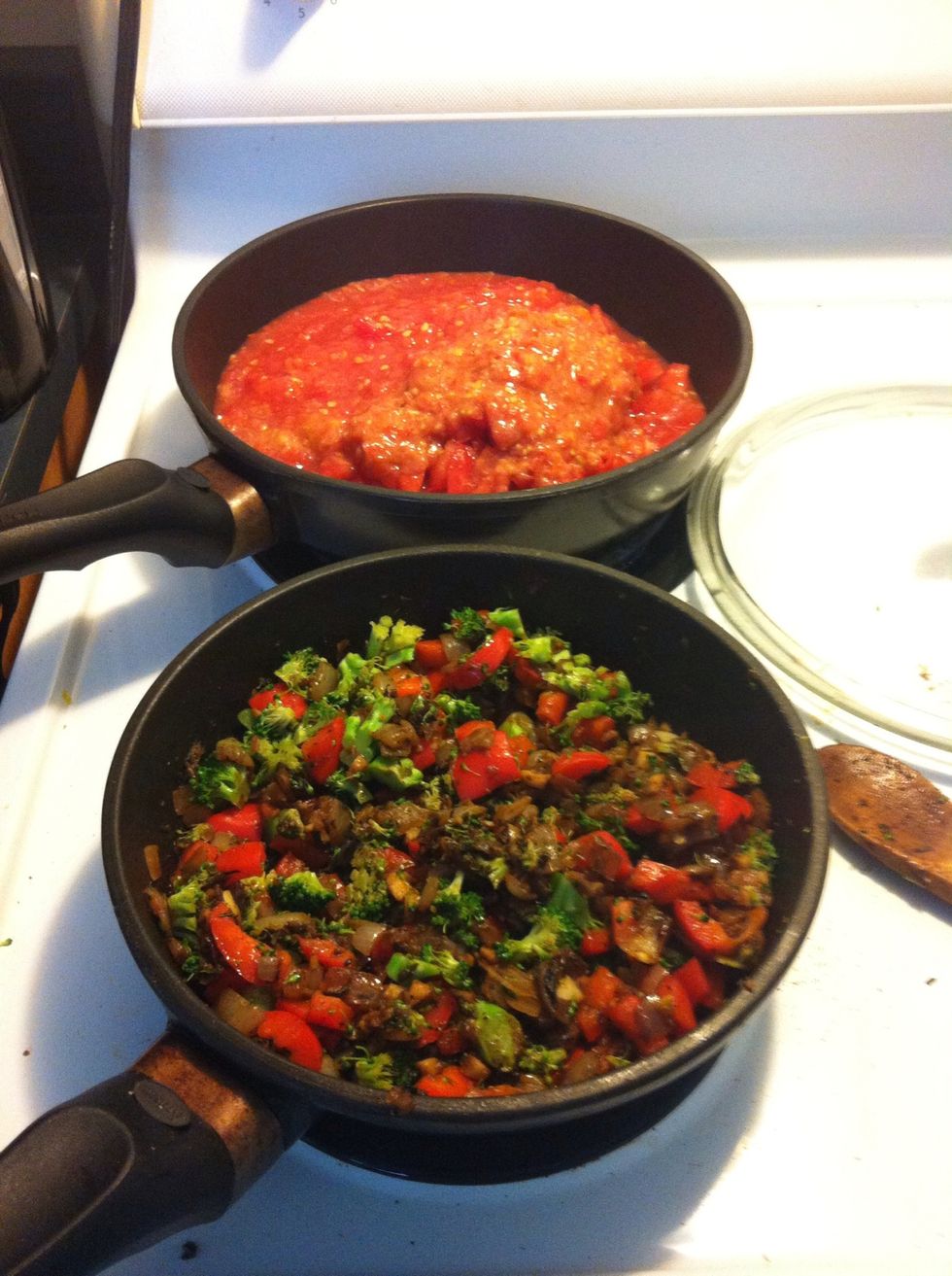 Heated up the tomatoes and brought them to steady simmer for a few mins, then added in all the veg.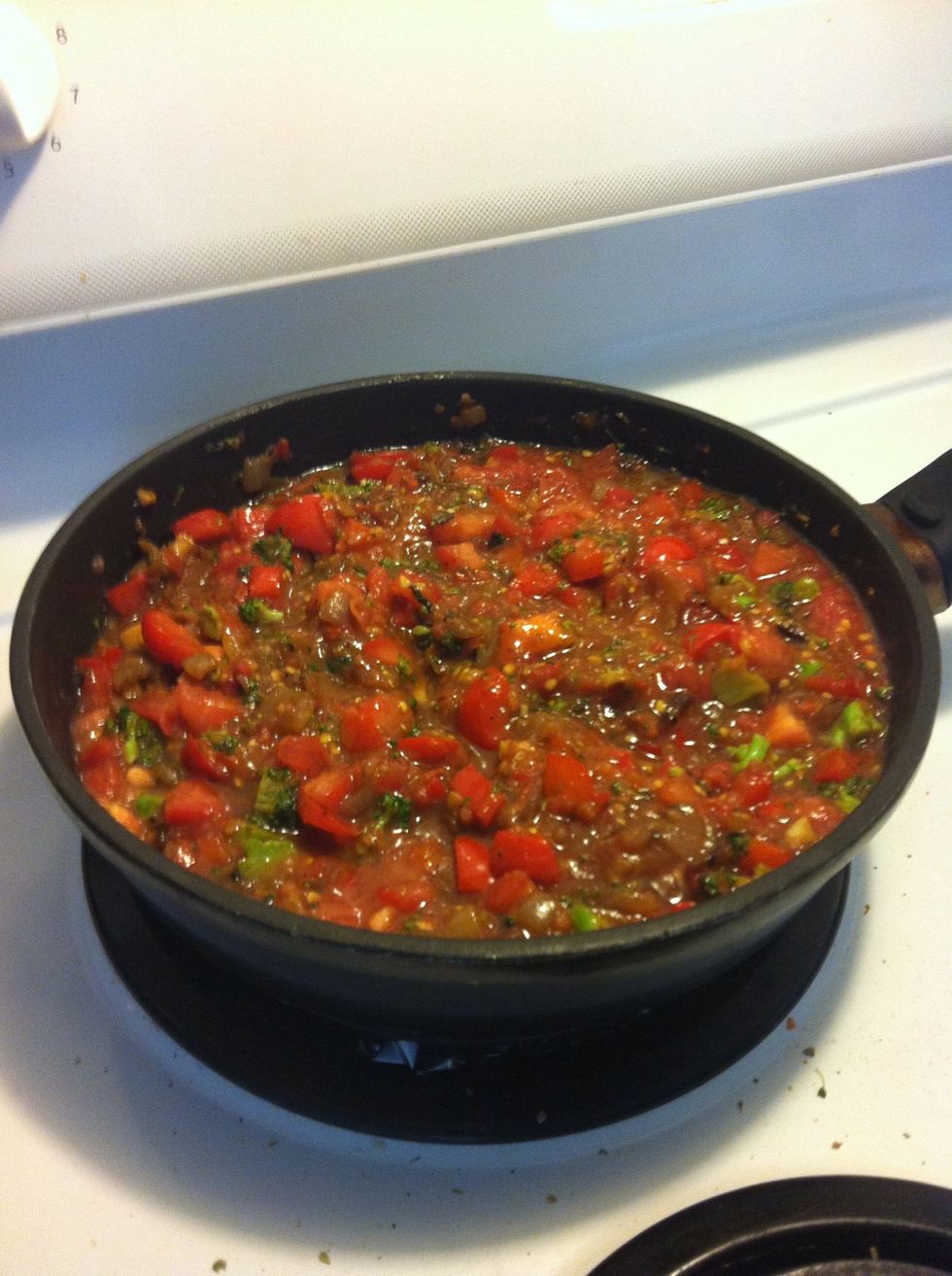 This needs to partially bubble and boil, covered, for quite some time to bring out all the flavours. The water content of the tomatoes made it a bit watery so I ended up adding some corn starch.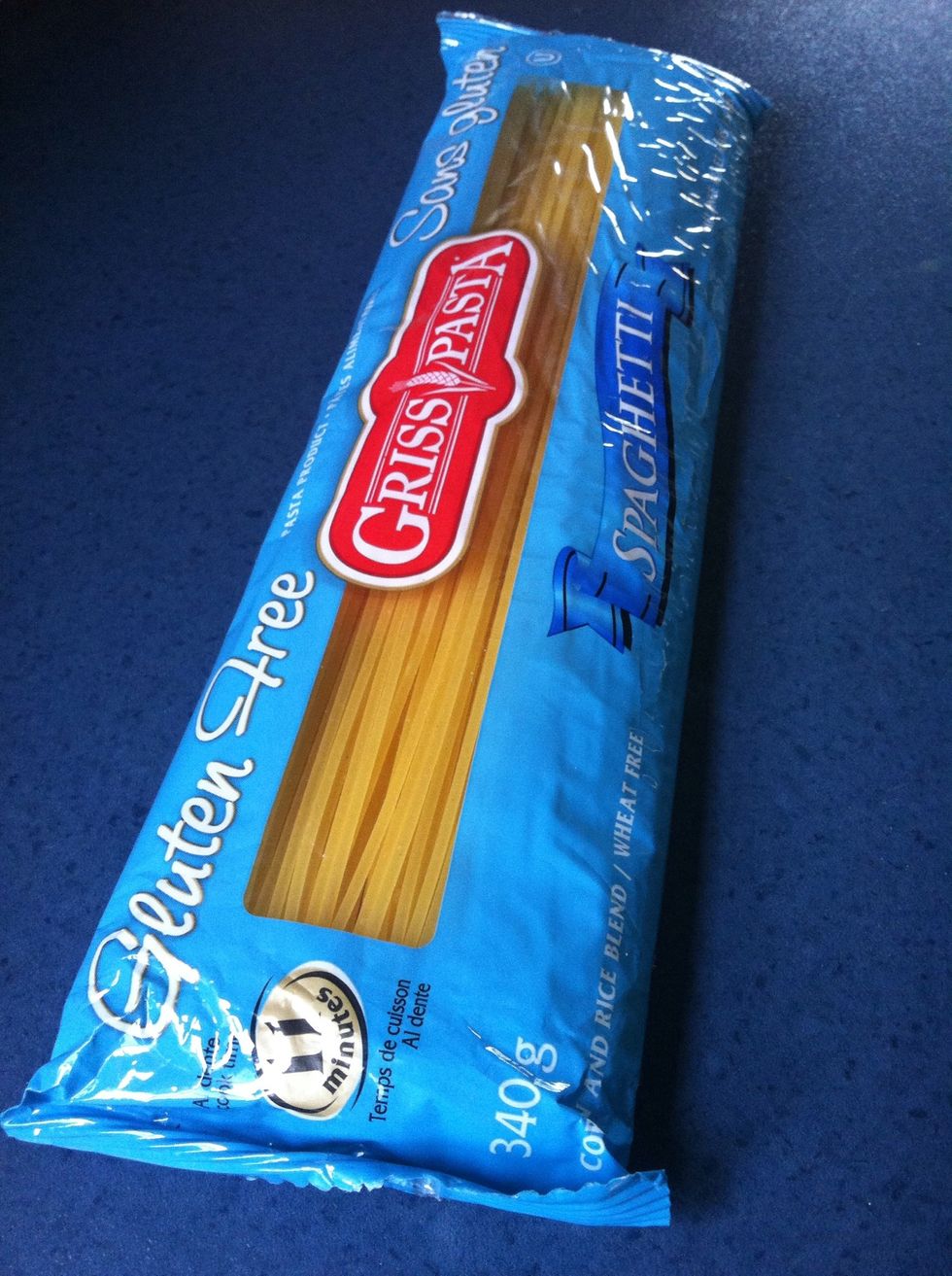 Here's my pasta of choice. I highly recommend gluten free pasta (rice and corn are both excellent) even if you don't have celiac. Way lighter on the digestive system.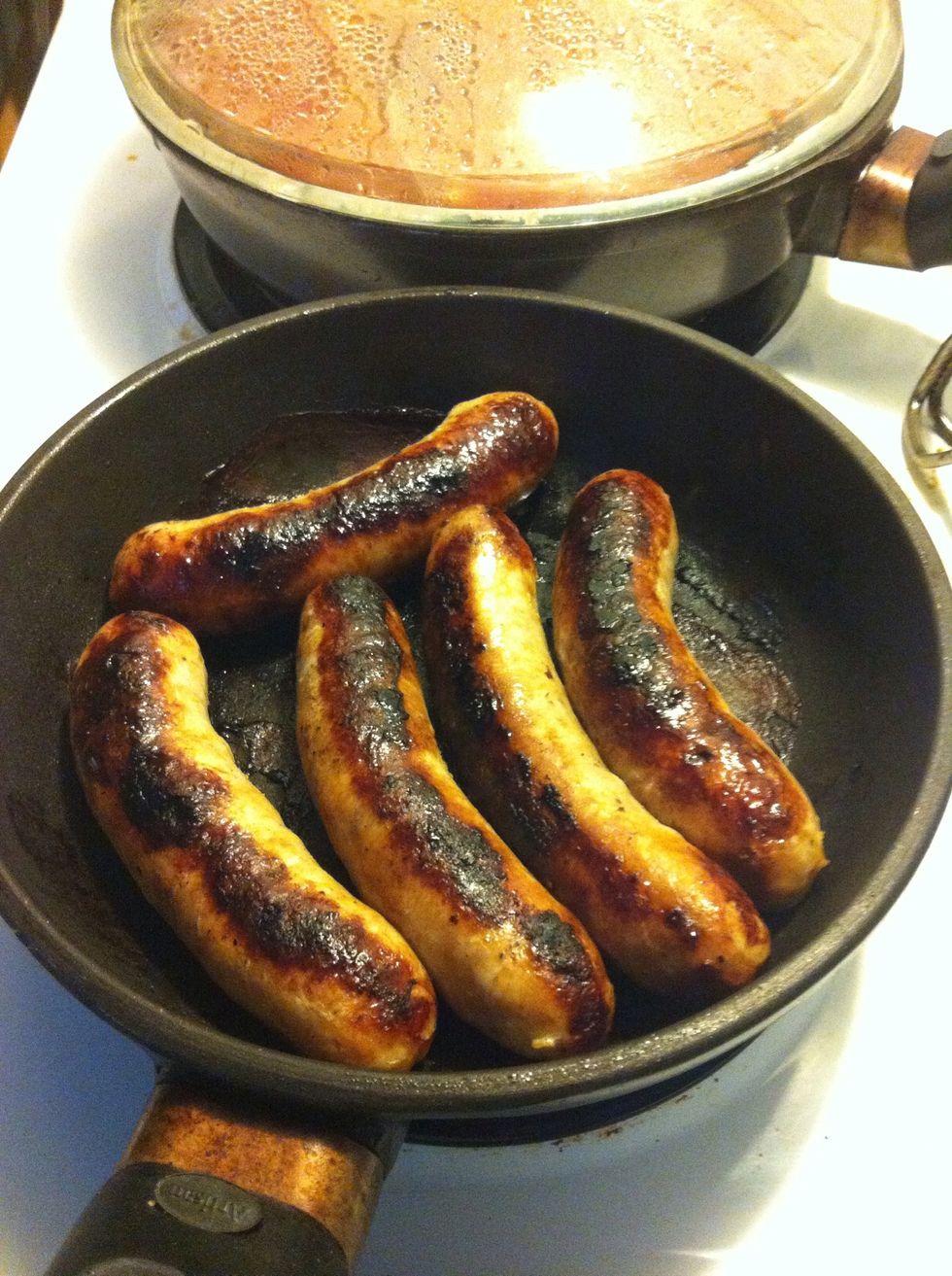 Fry up your sausages. I used mild turkey sausages. YUM! Once they're cooked cut them into thin medallions and add them to the sauce.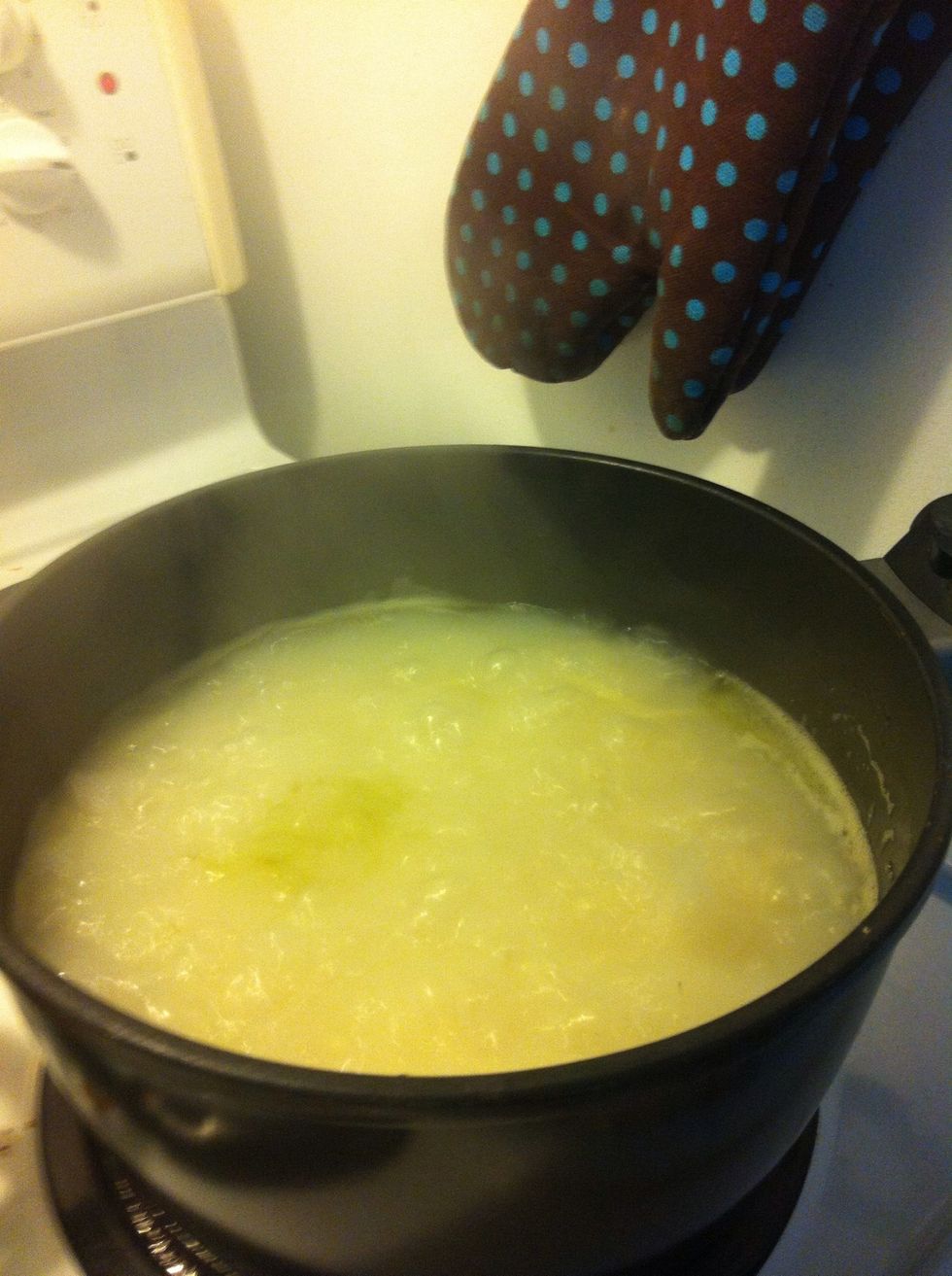 Boil the pasta while the sauce simmers and the sausages cook...
Shred some cheese
And voila! Super tasty! tomato sauce with FRESH tomatoes...What a world of difference
Tomatoes
1 onion
4 giant cloves of garlic
1 red bell pepper
1 cup of broccoli
Thai basil
Oregano
Thyme
Cayenne pepper
Sage
Salt
Black pepper
Chili powder
Sausages (I used 6)
Pasta
EVOO
Marble cheese