Simple to make and tastes sooo much better than all the sugarloaded store-stuff!
13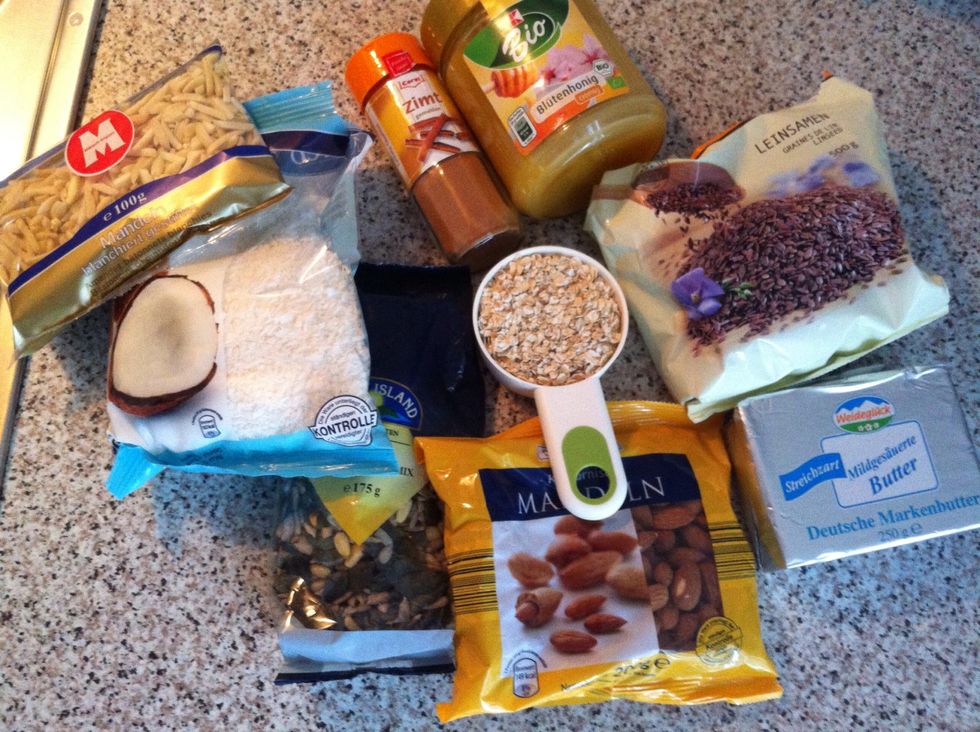 Ingrediences (forgot the Nutmeg and vanilla sugar here)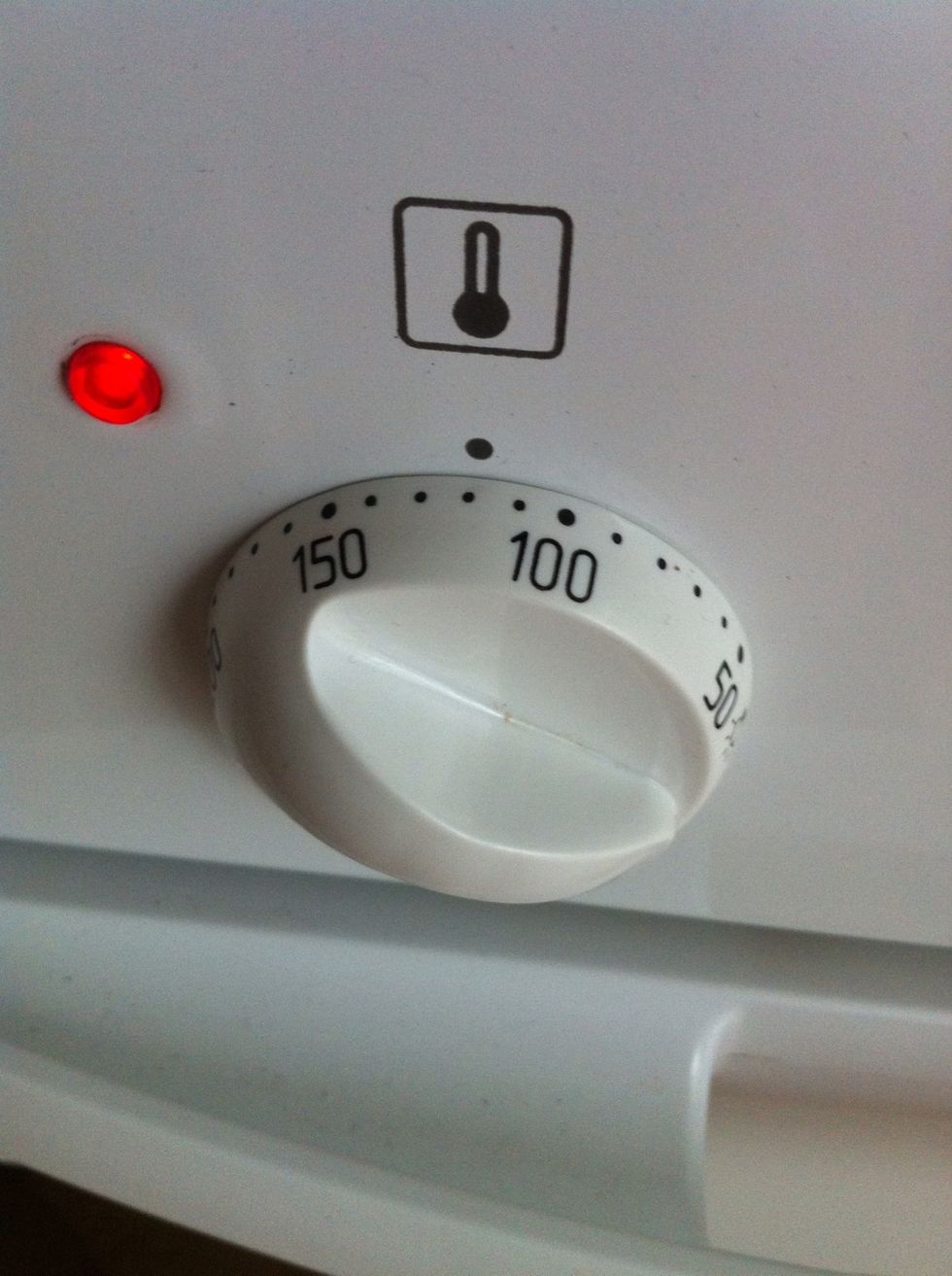 Preheat your oven to 120celsius or 250fahrenheit!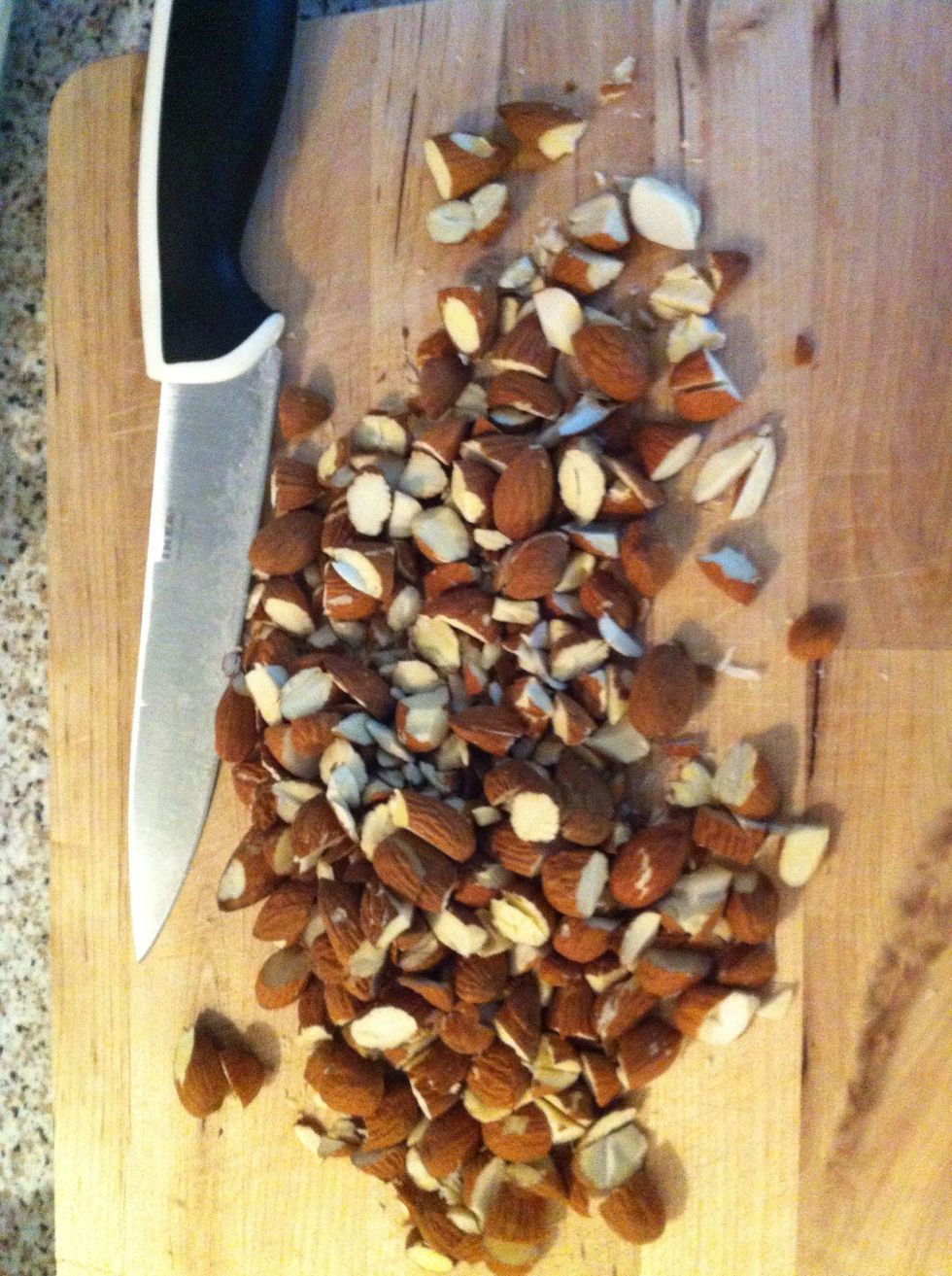 Cut your raw almonds to big chunks Note: you can substitute all or part of the almonds with raw cashews, peanuts, pecans as you like! I love almonds!!! :-D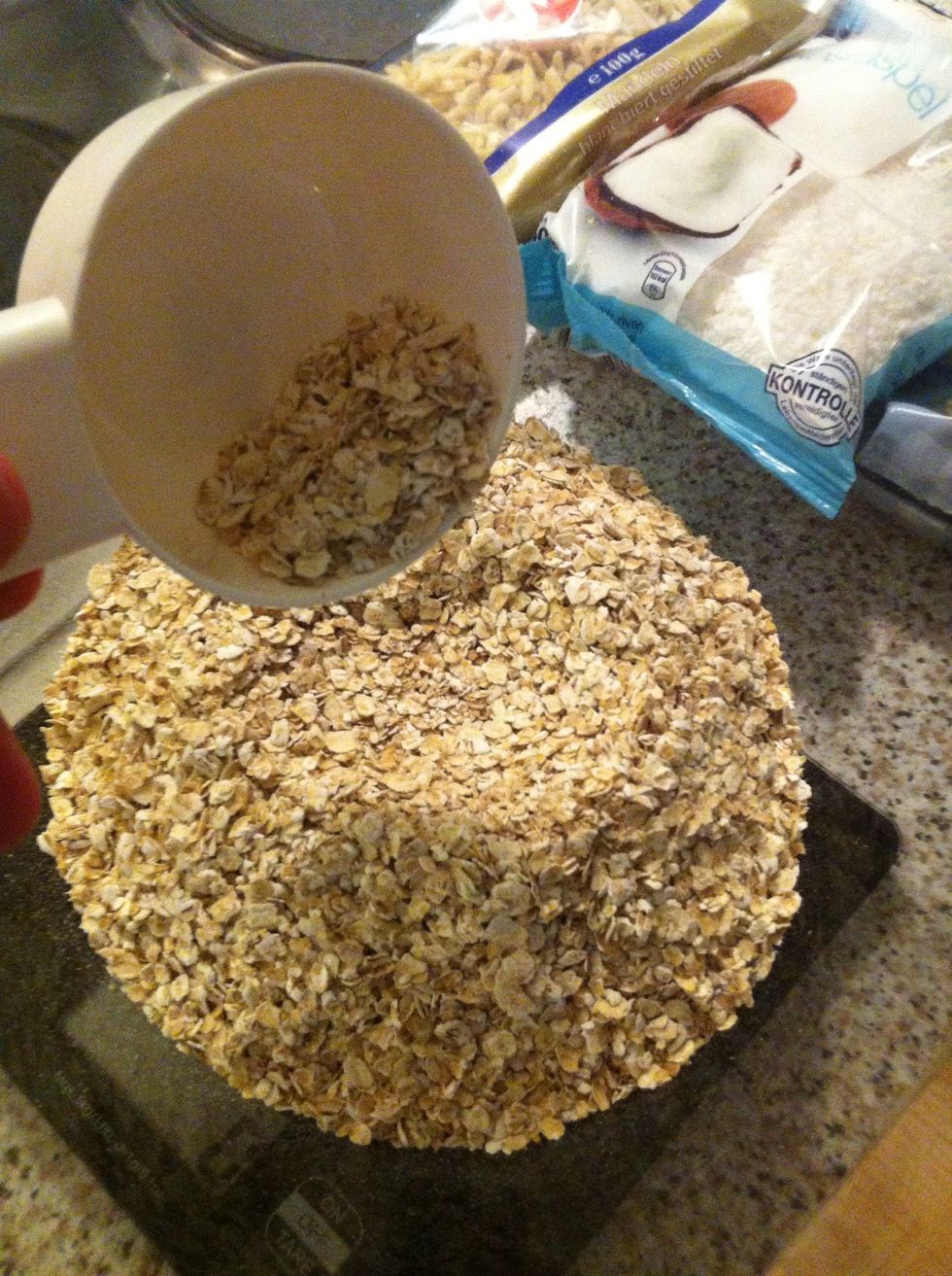 Measure all dry things!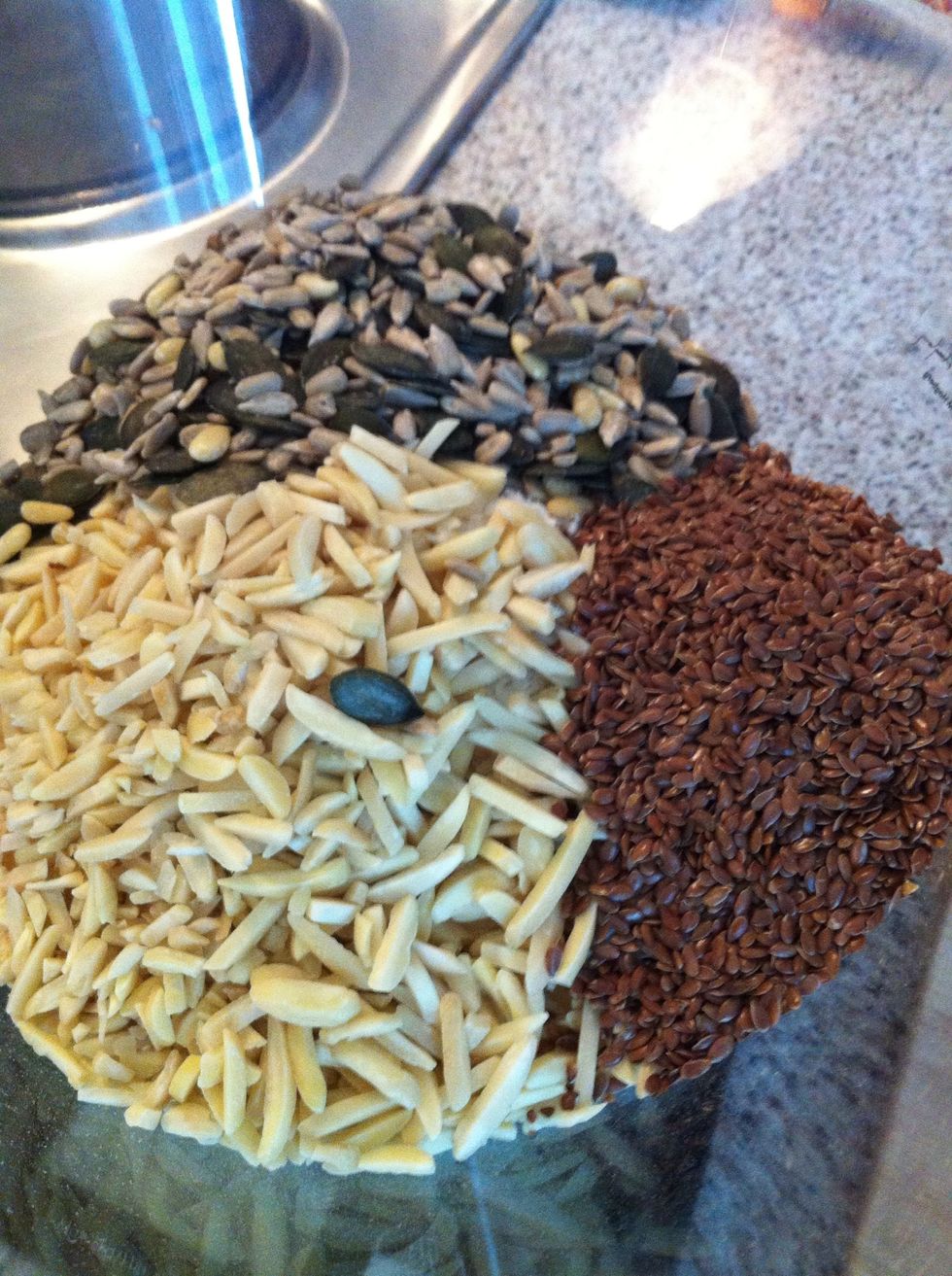 That should then be in your mixing bowl: oats, almonds cuts and pieces, coconutshreds, sunflower seeds, pumpkin seeds, flaxseed, cinnamon, nutmeg.
Put butter and honey in saucepan over low heat and add vanilla sugar once it starts to melt. Stir until dissolved.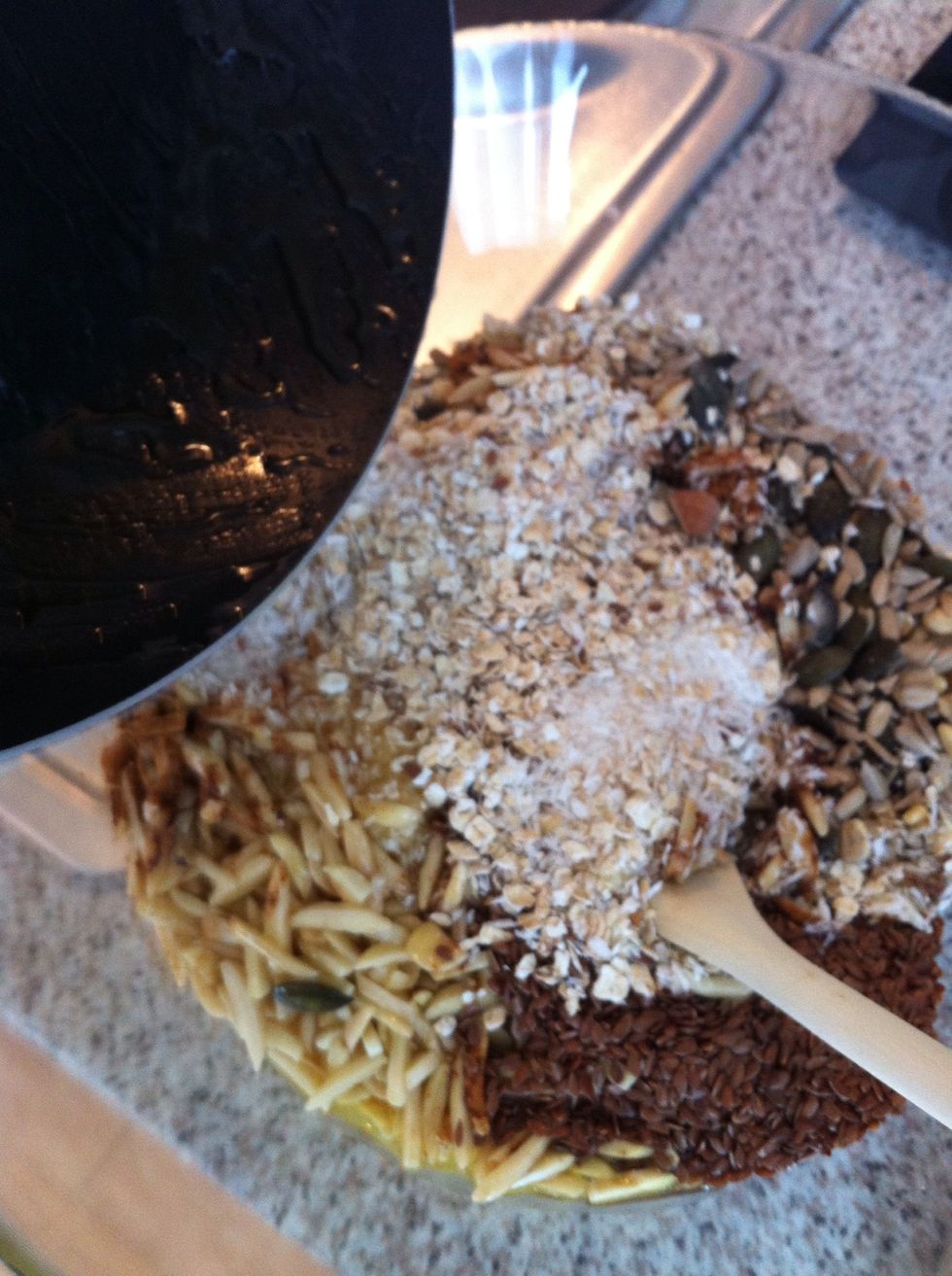 Add warm mixture to your bowl of dry ingrediences and and stir everything to cost evenly.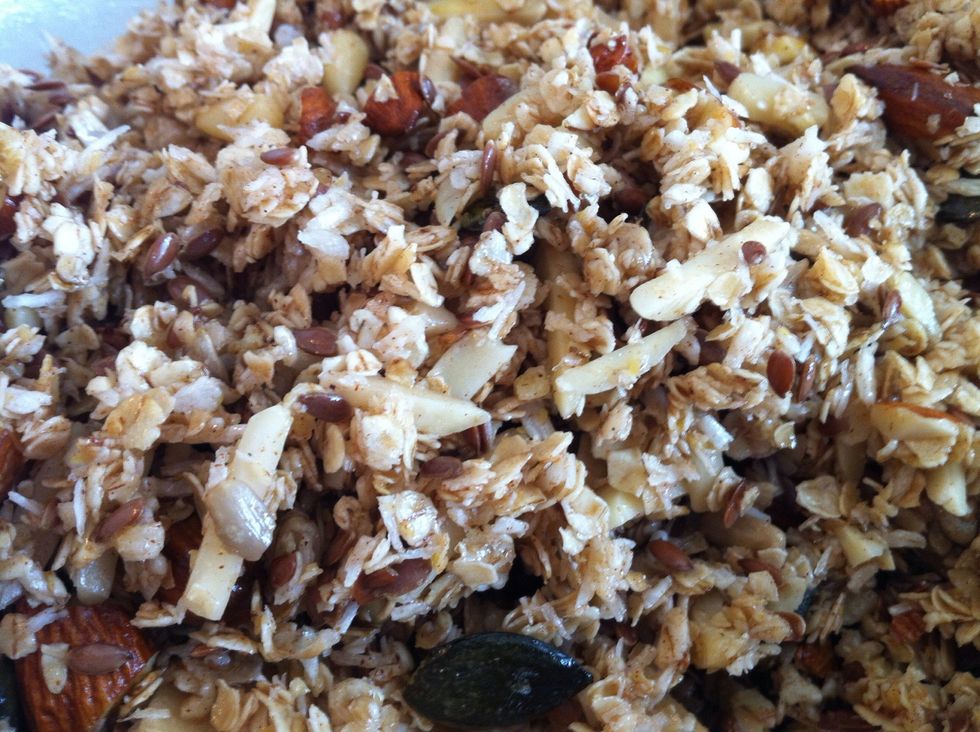 This is what it looks like prior to baking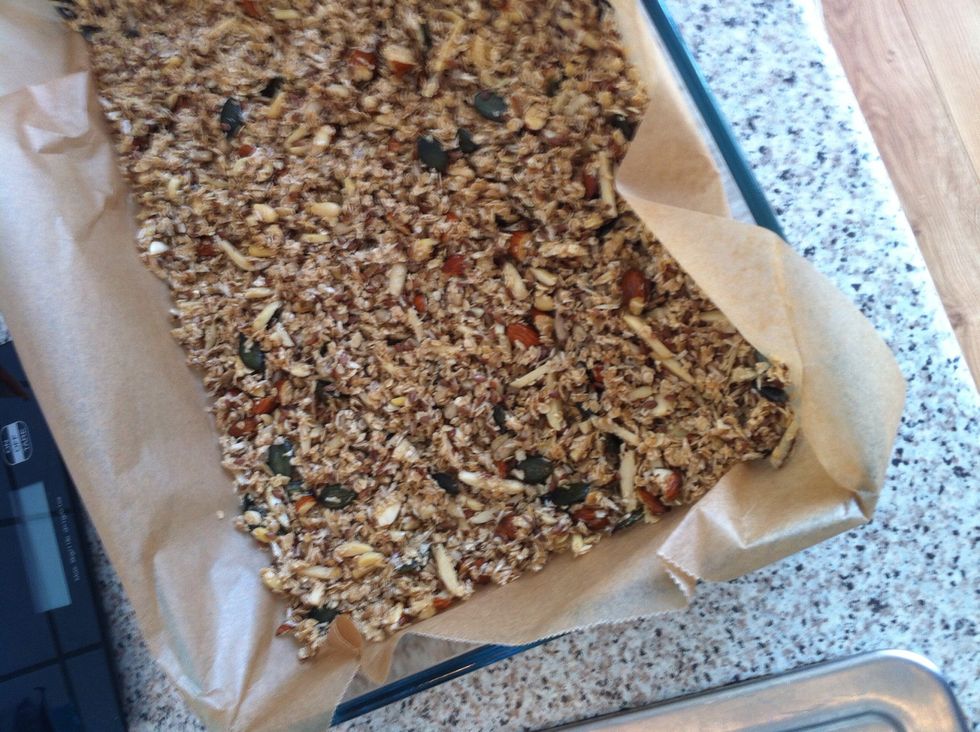 Add parchment paper to your cookie sheet (I managed to break mine yesterday so I had to use this gratin dish) and spread mixture in fingerthick layer onto the paper.
Bake for about 40mins. When your kitchen starts to smell like heaven, take a look in your oven to avoid getting it too brown.
You should remove the granola from the oven when it's only light golden brown. If it gets to brown, it will get a bitter taste!!
Let completely cool before you break it into chunks and add into an airtight container.
Woohoo! Almondy-Coconutty-Cinnamon-Breakfast-Heaven!!! (+ its healthy!)
This recipe is inspired by Lisa's blog about cutting out processed foods from our lives: www.100daysofrealfood.com
1/2c Rolled Oats
1.0c Raw almond pieces
1.0c Whole raw almonds
1/2c Unsweetened Coconutshreds
1/2c Laxseed
1/2c Pumpkin seeds
1/2c Sunflower seeds (I found a mixture of both)
1.0tsp Ground Cinnamon
1/2tsp ground Nutmeg
1.0 Stick unsalted Butter
3/4c Your favorite Honey