A simple purée you can make your own for all of your pumpkin season needs.
16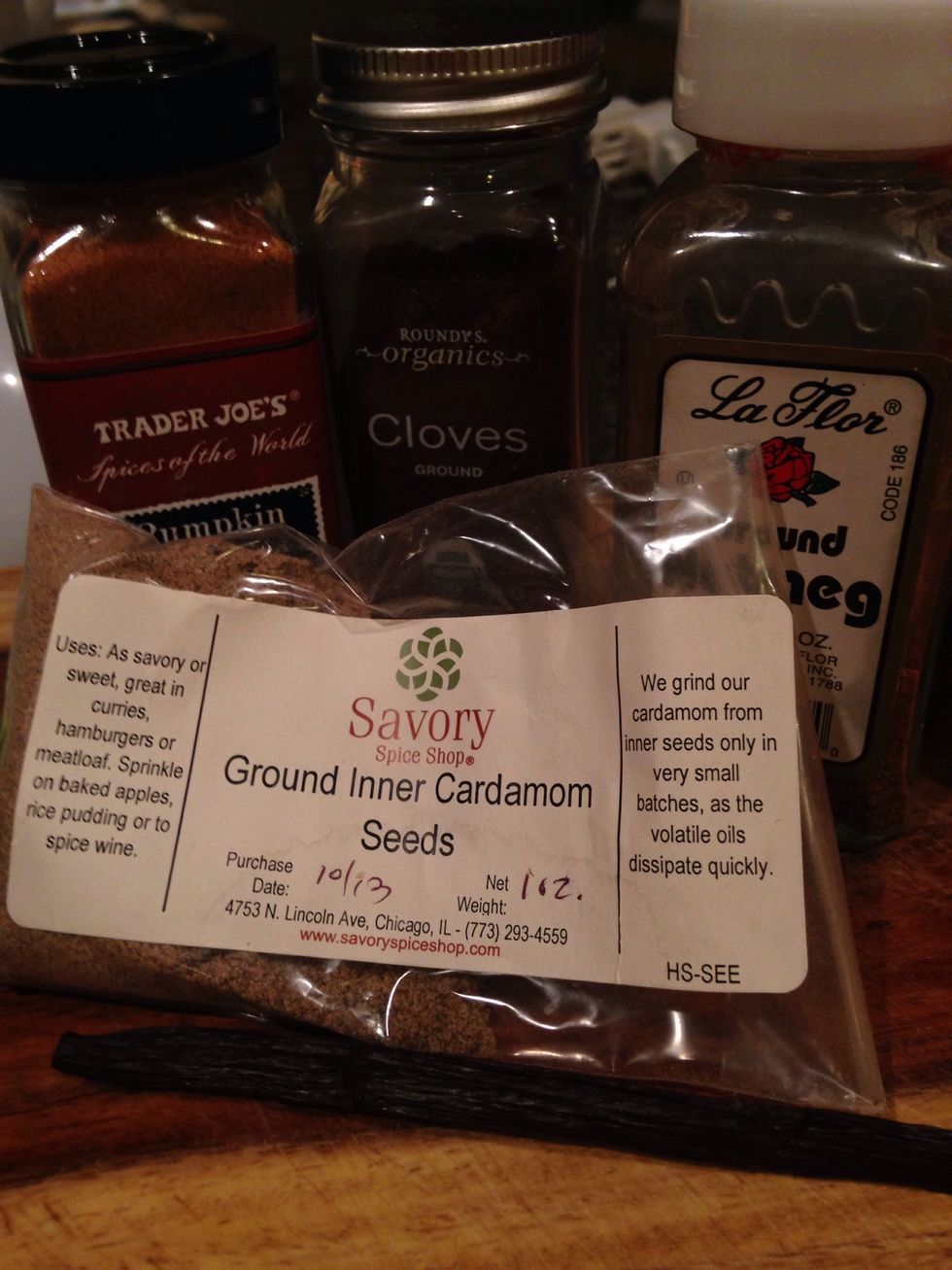 Here I have the spices I'm going to use: pumpkin spice mix, cardamom, cloves, and nutmeg. Ginger is another good one as well as cinnamon. You can just use the pumpkin spice mix, I just like extra.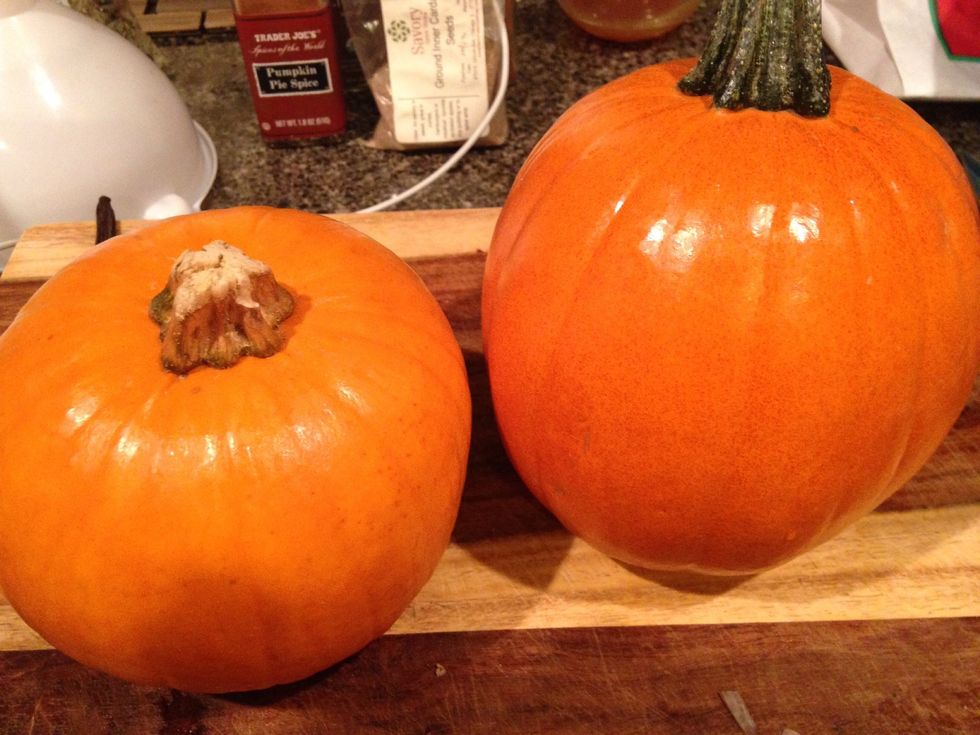 Hello there little pumpkins. 🎃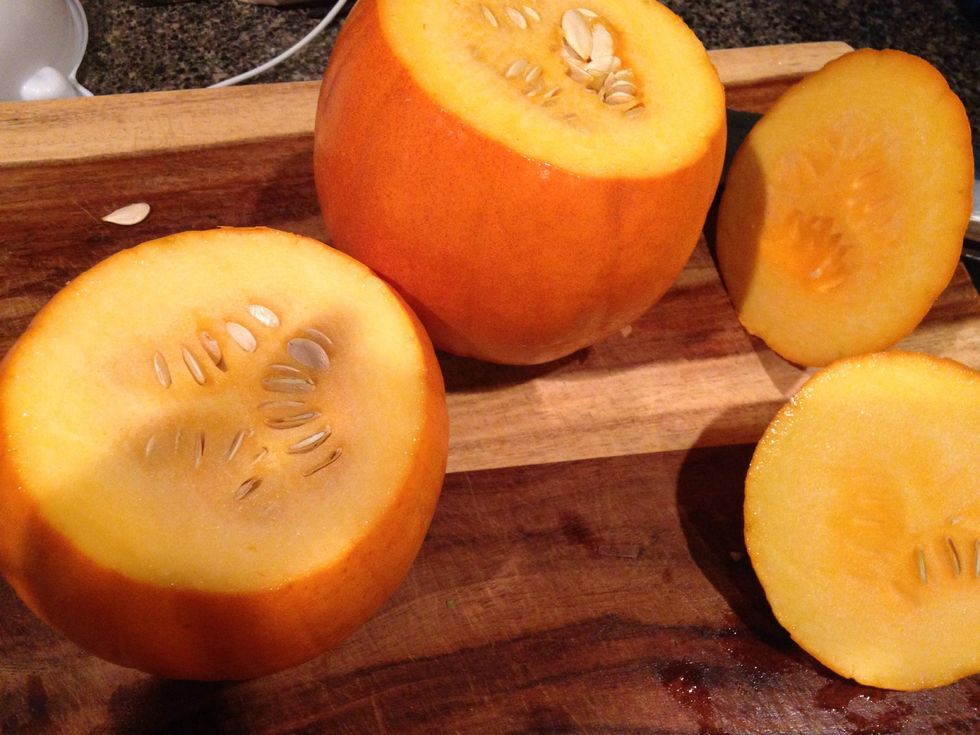 Lop off their heads like so.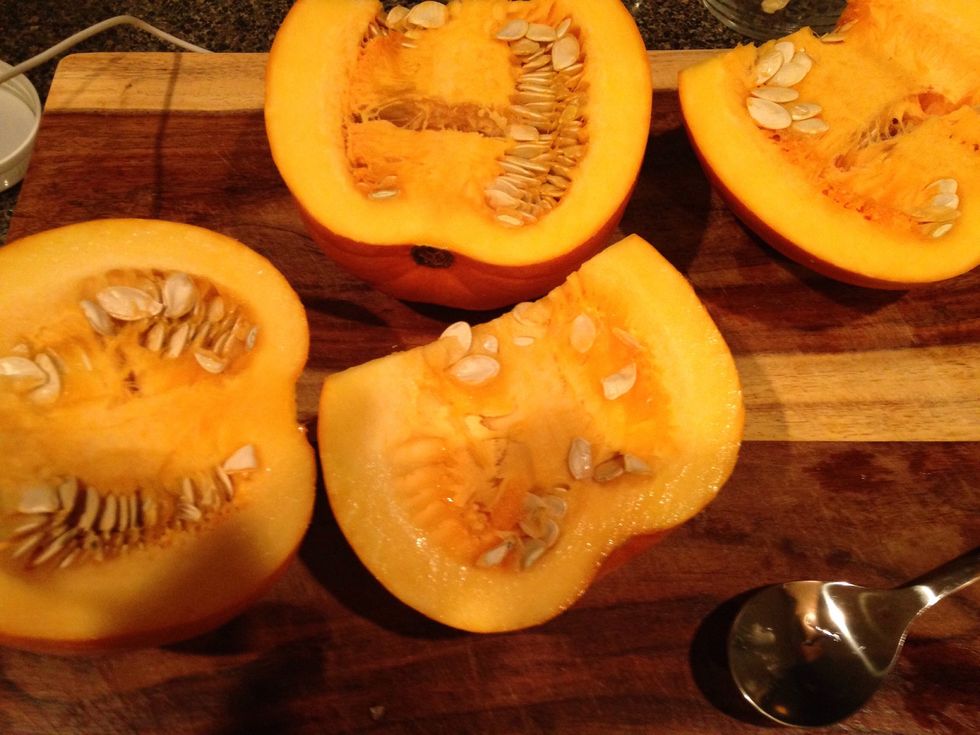 Then cut in half.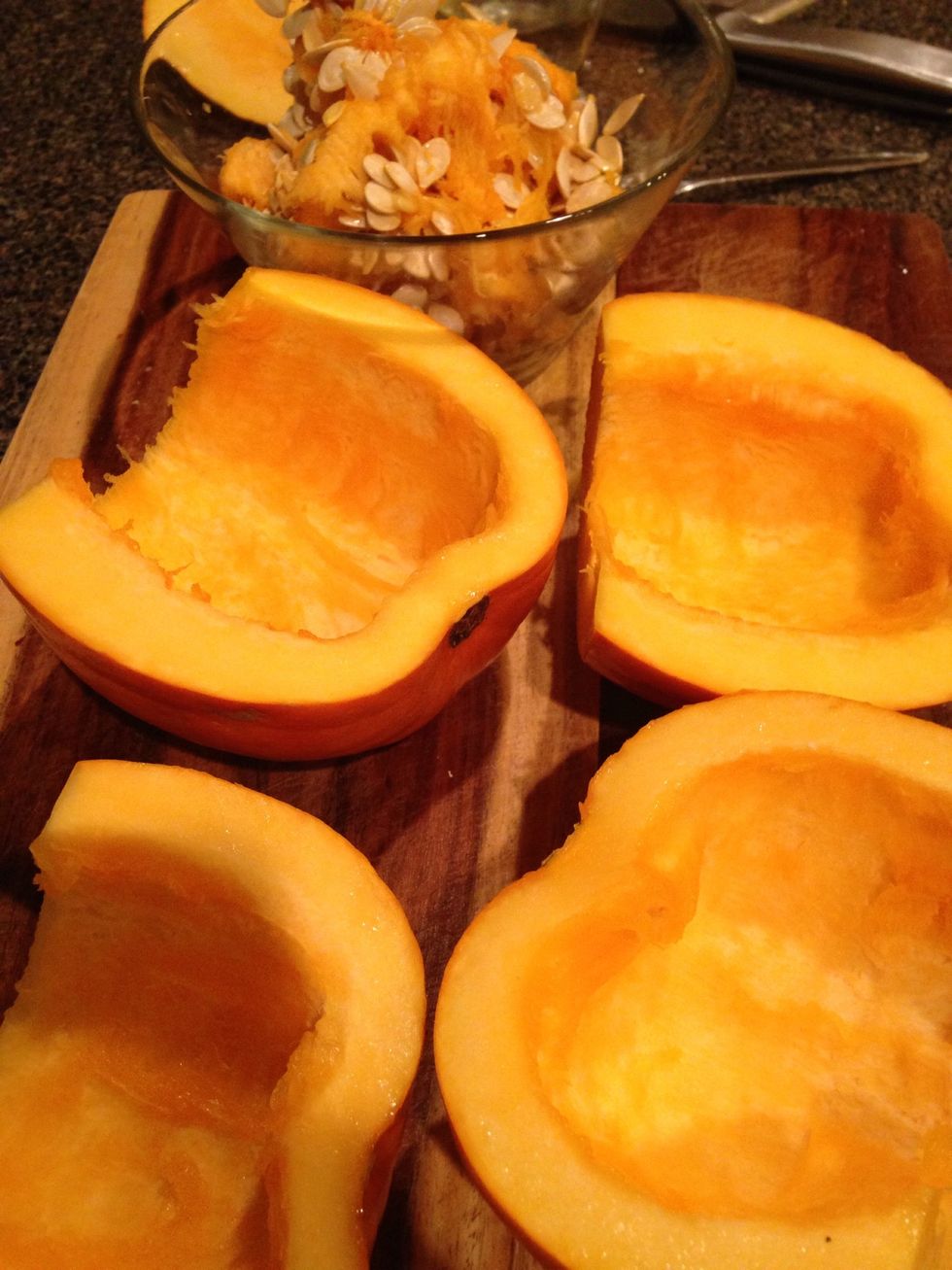 Scoop out the innards and set to side.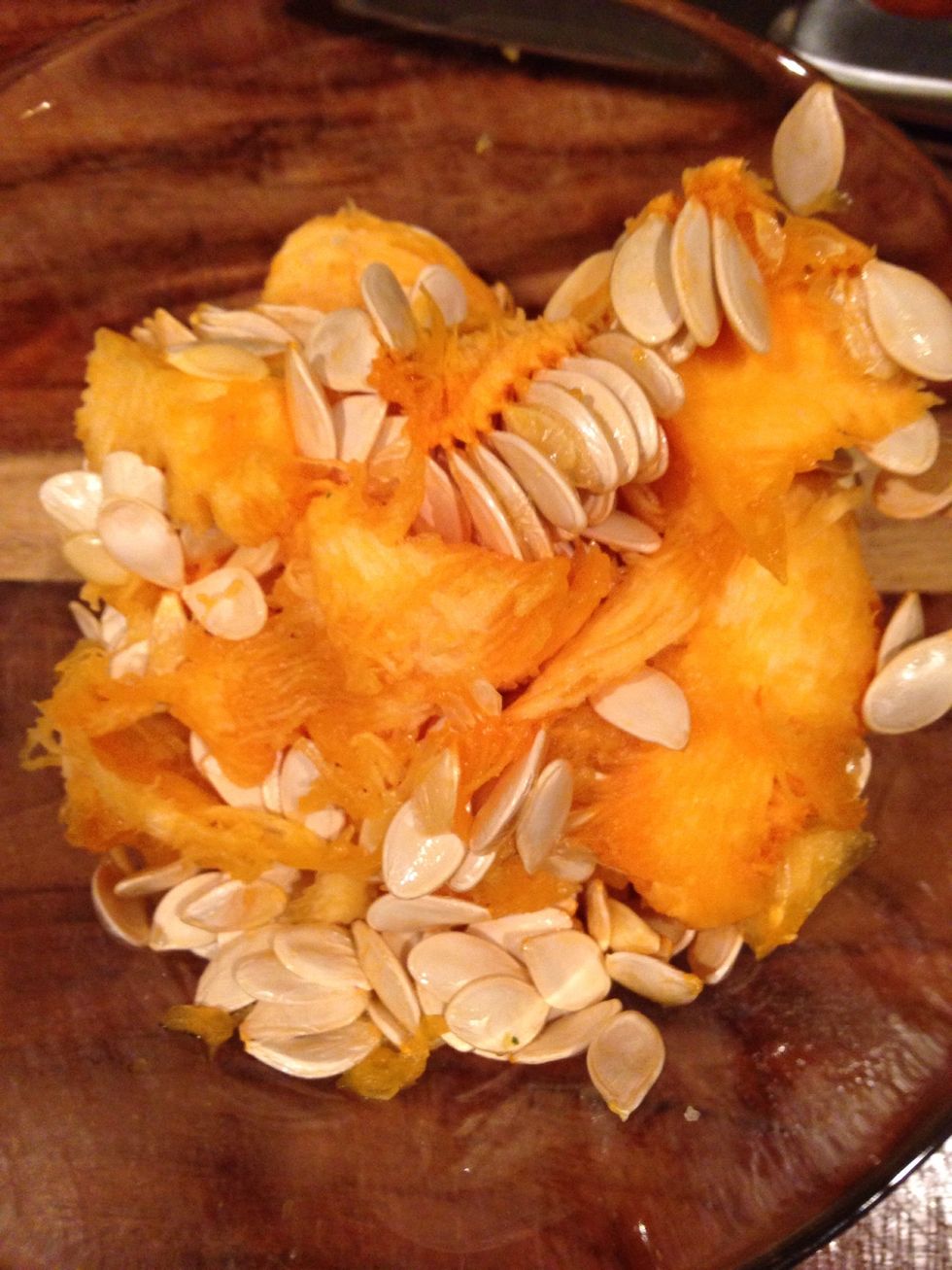 Pumpkin guts! Nom nom nom!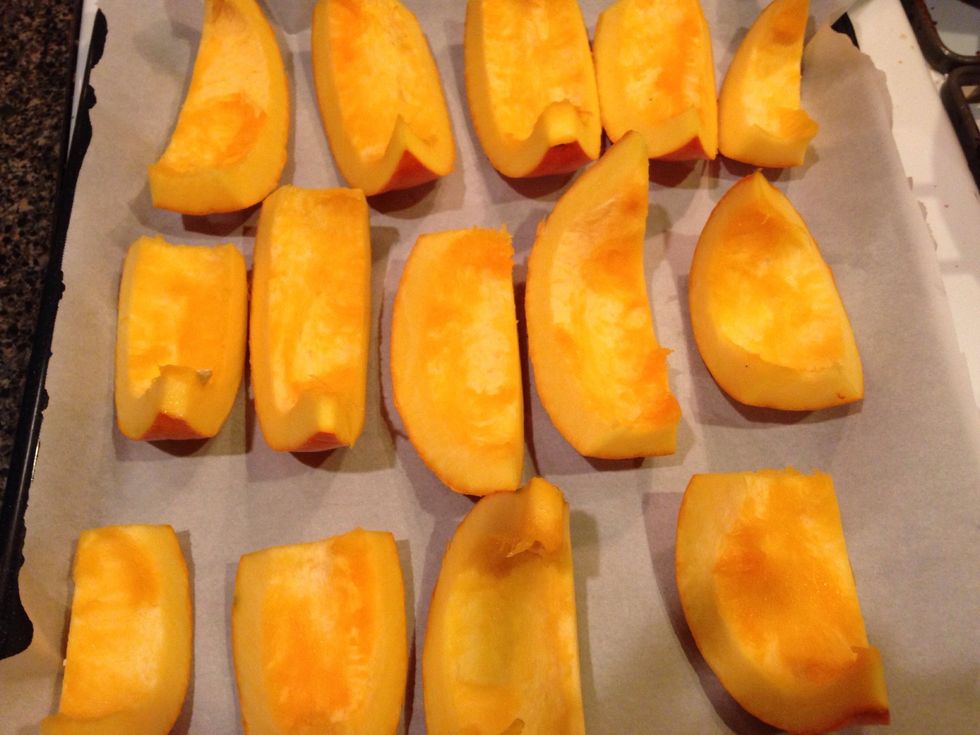 Now cut each half into pieces like these. Stick on a pan lines with parchment paper for easy cleanup. If you'd like to add a little oil here, knock yourself out. I wanted to keep it nice & pumpkin-y.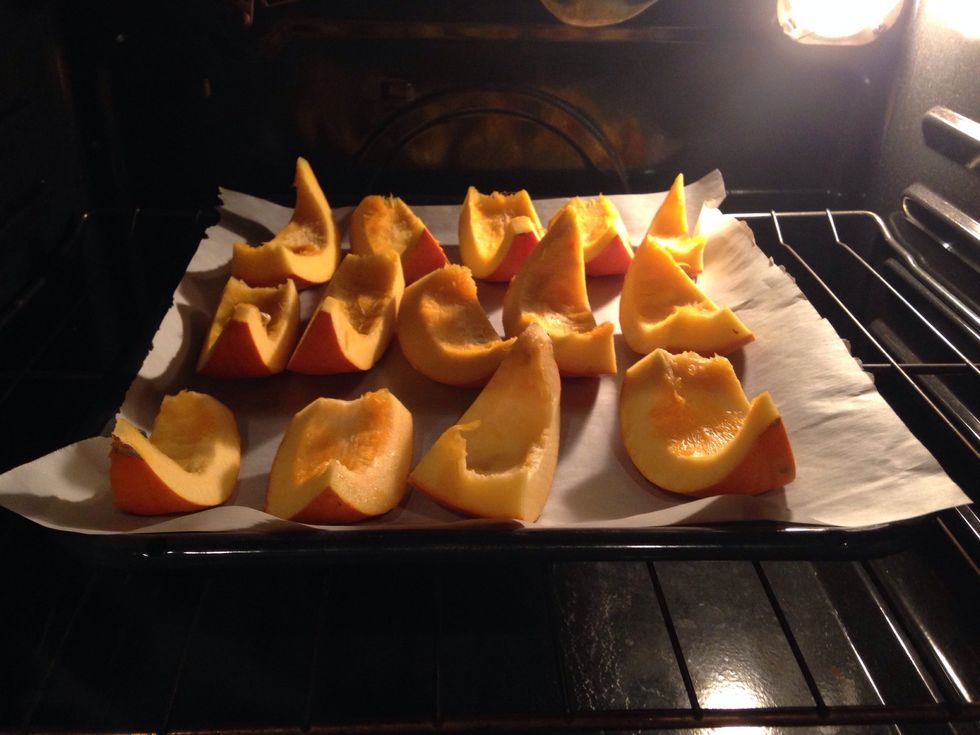 Bake on 350 for about 45 minutes or until soft.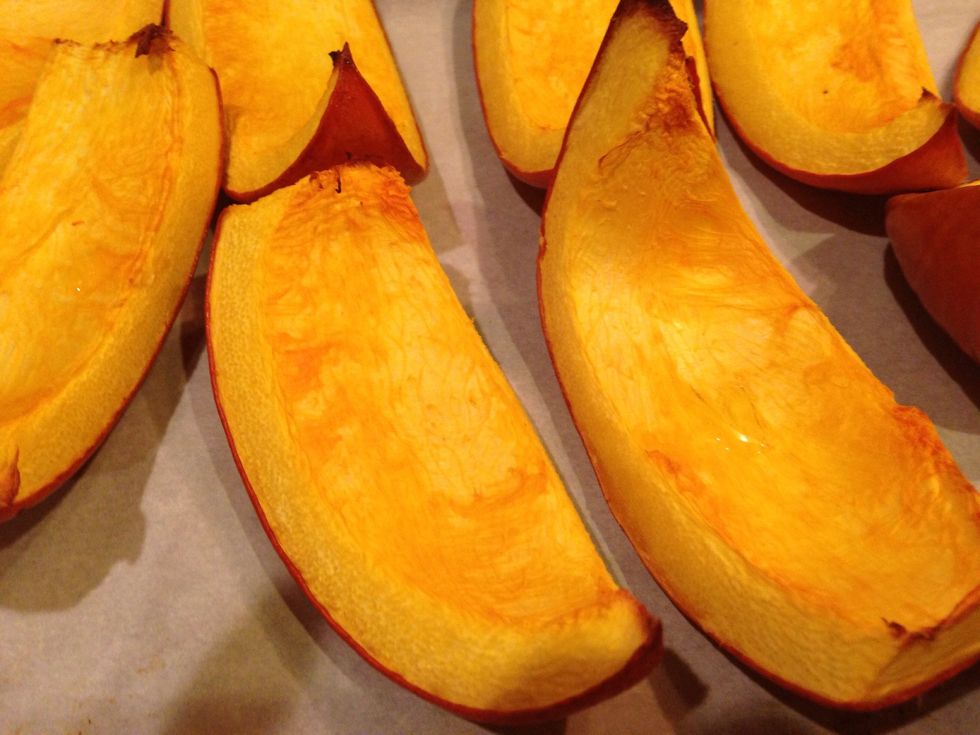 They should look like this when done.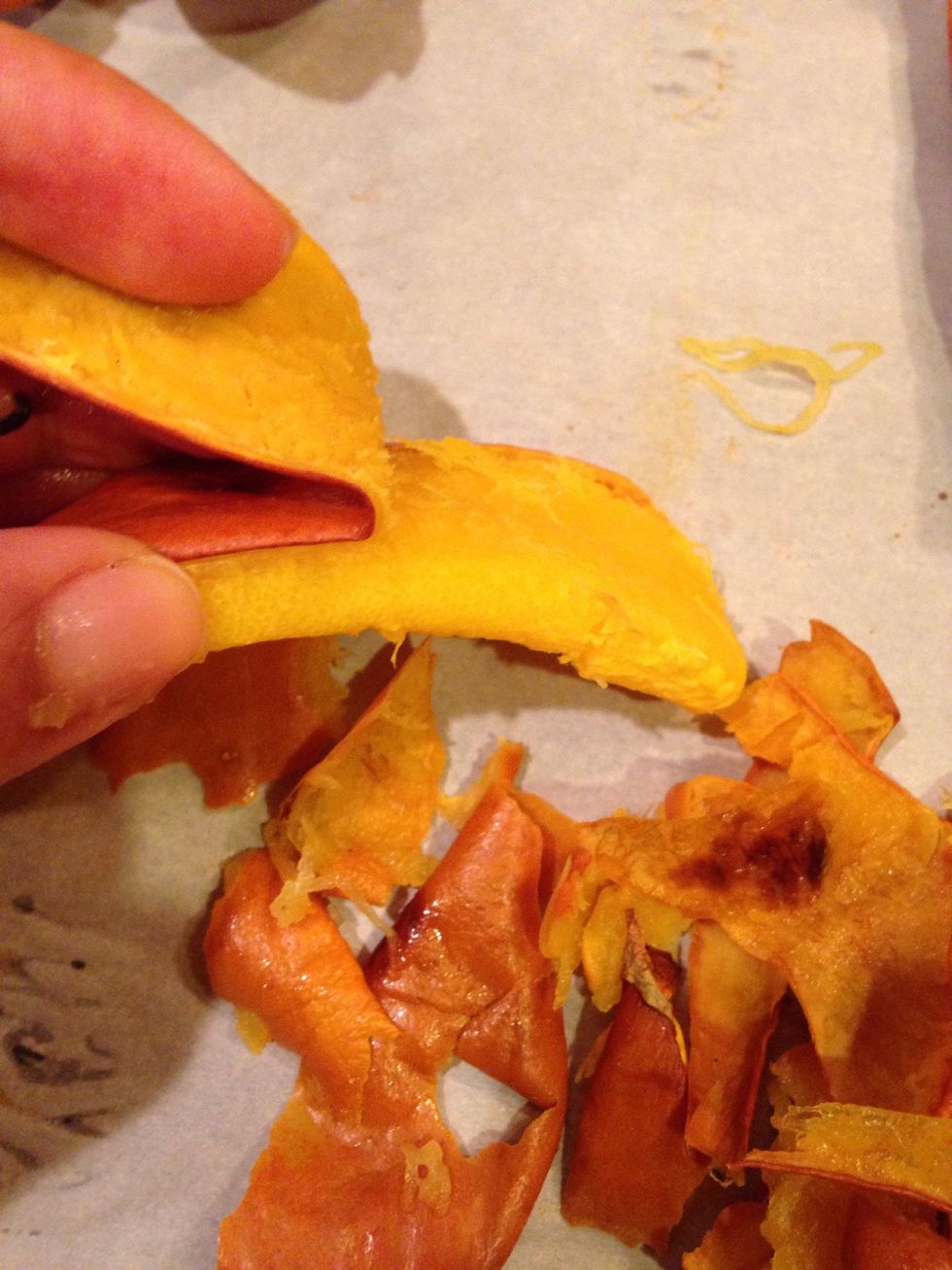 Next, peel off the skins. You may or may not need a knife of some sort for this. I was able to just peel them.
Toss all your pumpkin bits into a food processor or blender and blend for about 4 minutes or until nice and smooth.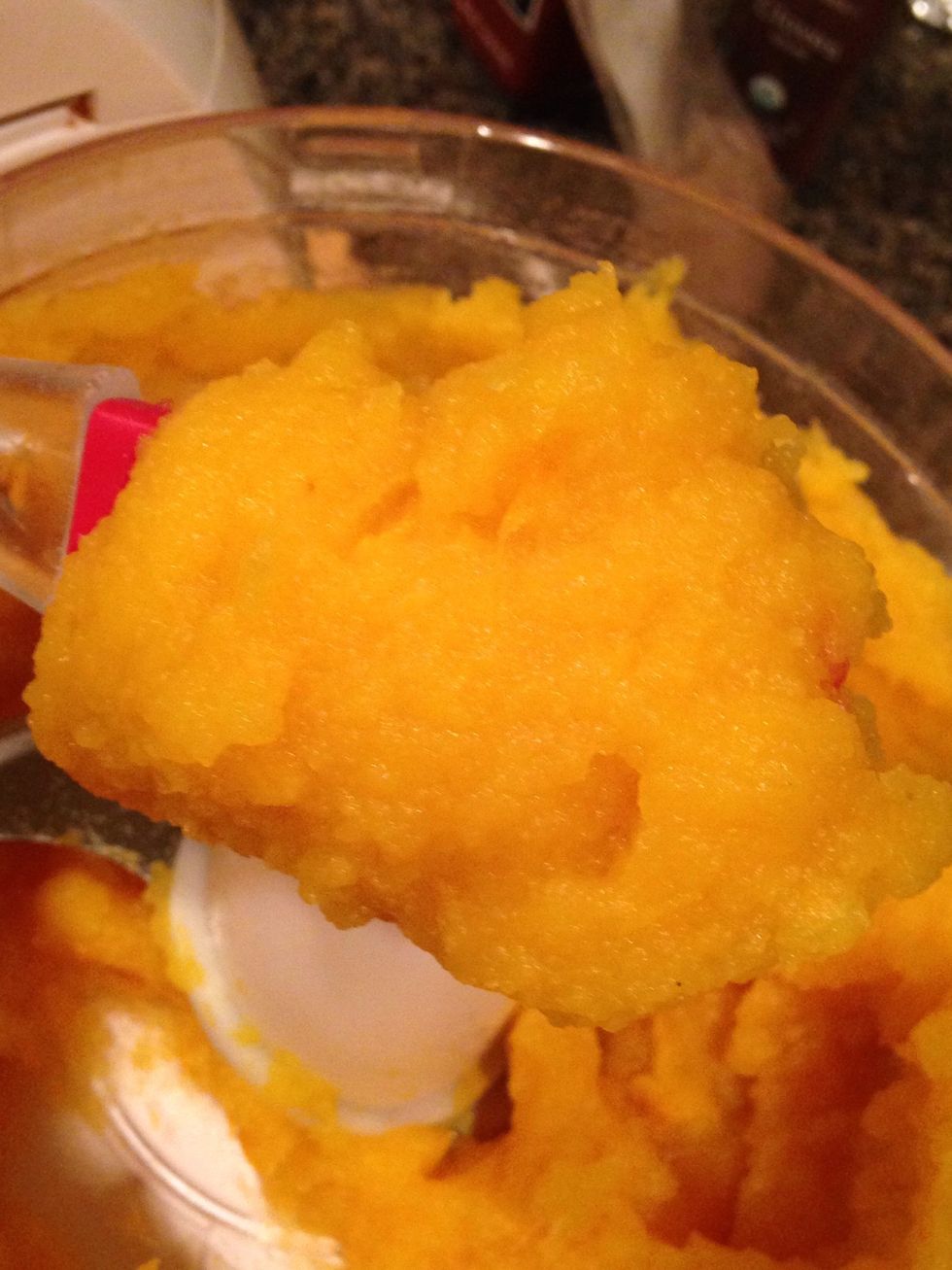 Should look like this, or at least close to this.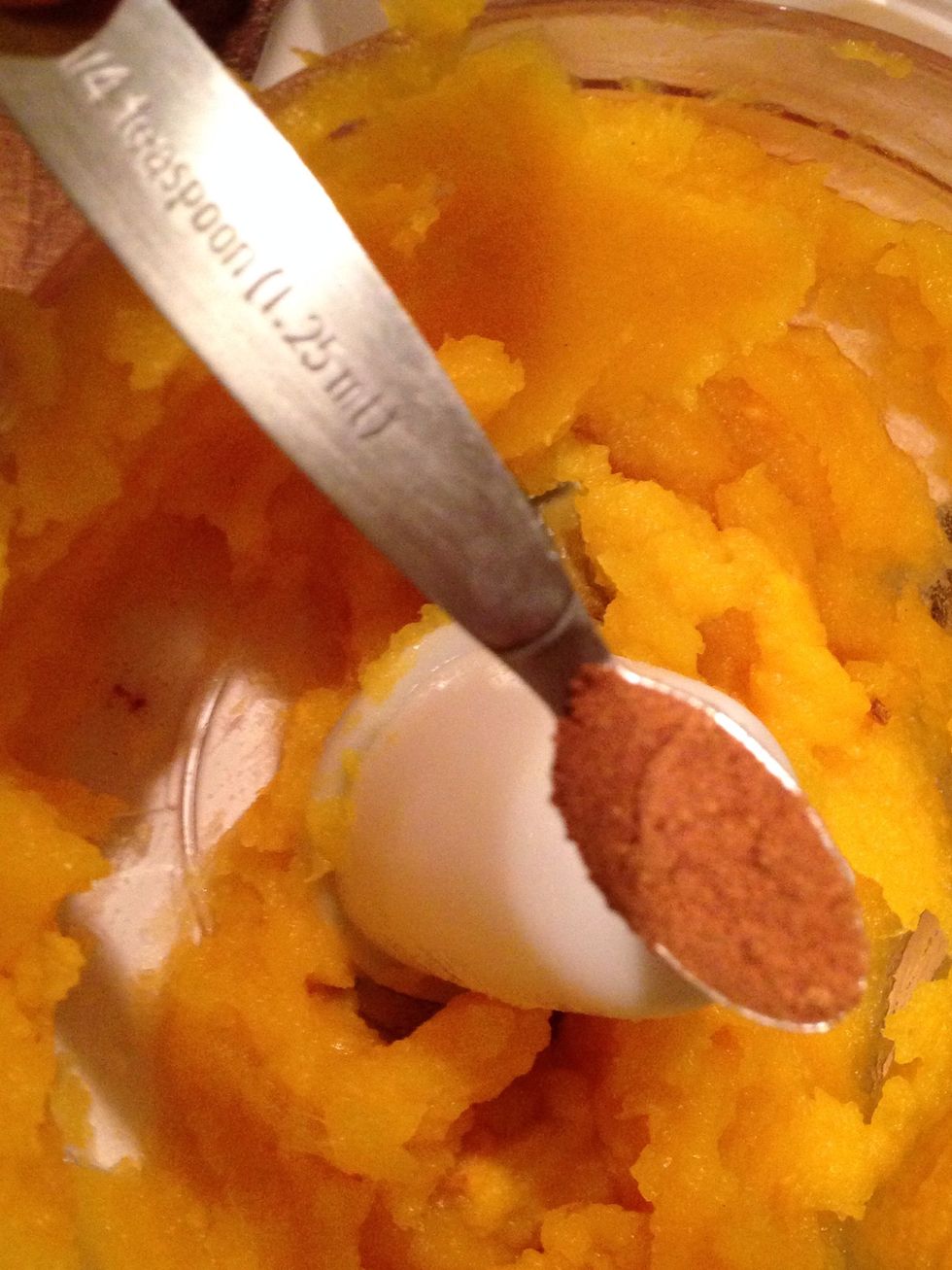 Add in your spices. Eyeball this here, as the sizes of the pumpkins will vary. I used half a tsp pumpkin spice & extra pinches of cardamom & nutmeg.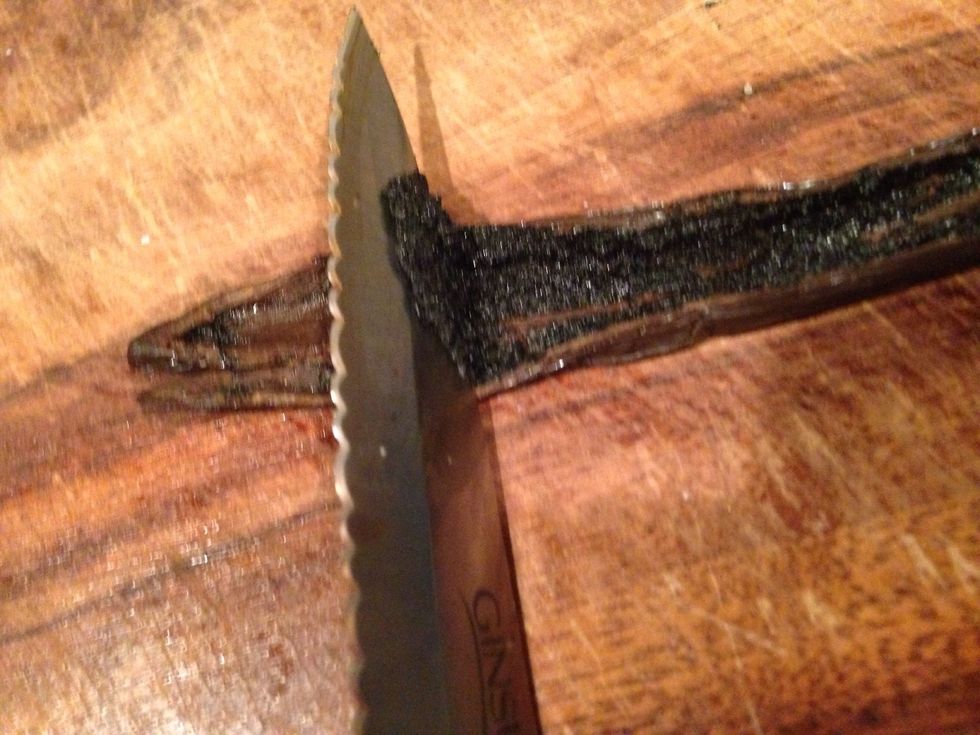 Add in half a vanilla bean by slicing it down the center and using the flat edge of a knife to scrape out the goodies. No beans? Use a half a tsp of vanilla extract and calm down.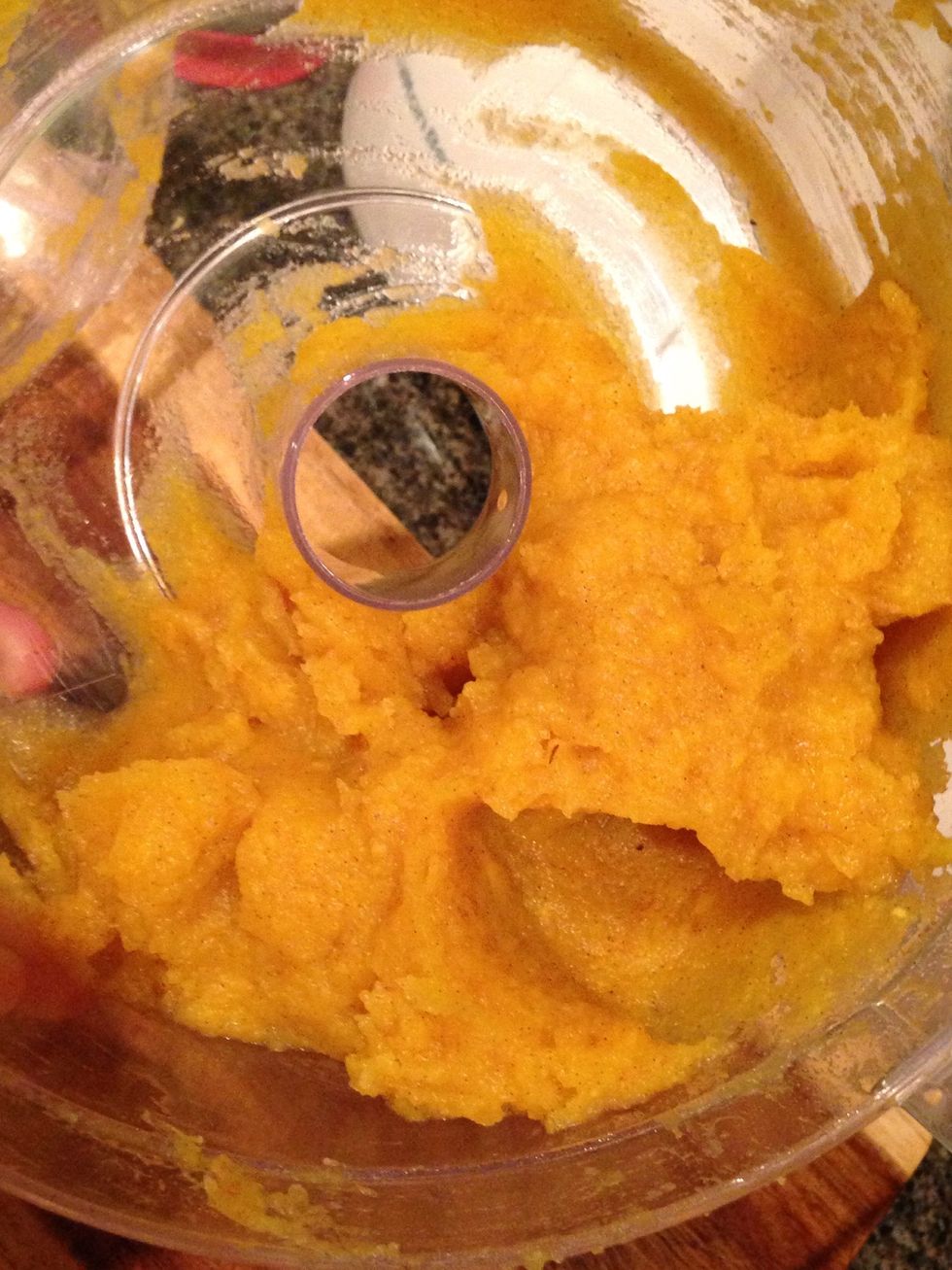 Pulse in the spices until well mixed & you are finito! Look at you, all fancy, economical, & shit. 😏 You go on with your pumpkin purée-n' self!
2 small pie pumpkins
Pumpkin spices
Half a vanilla bean