This pumpkin pie is.. To die for. The ginger adds spice, and zing! :) It's delicious all the way down to its secret ingredient crust recipe! If you like pumpkin pie? You'll be in heaven. Have fun!
15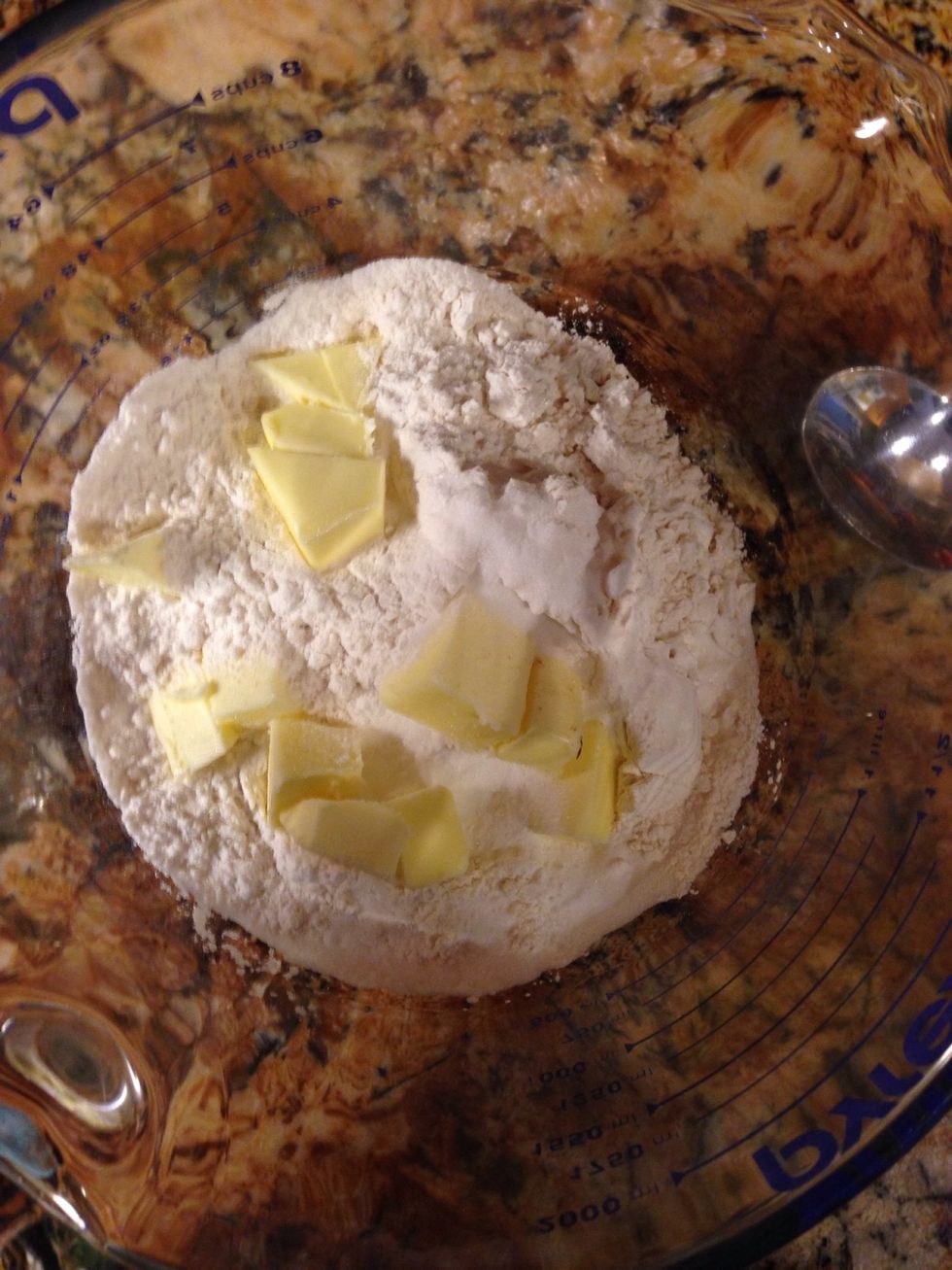 Cut up cold cold butter, and mix with dry ingredients.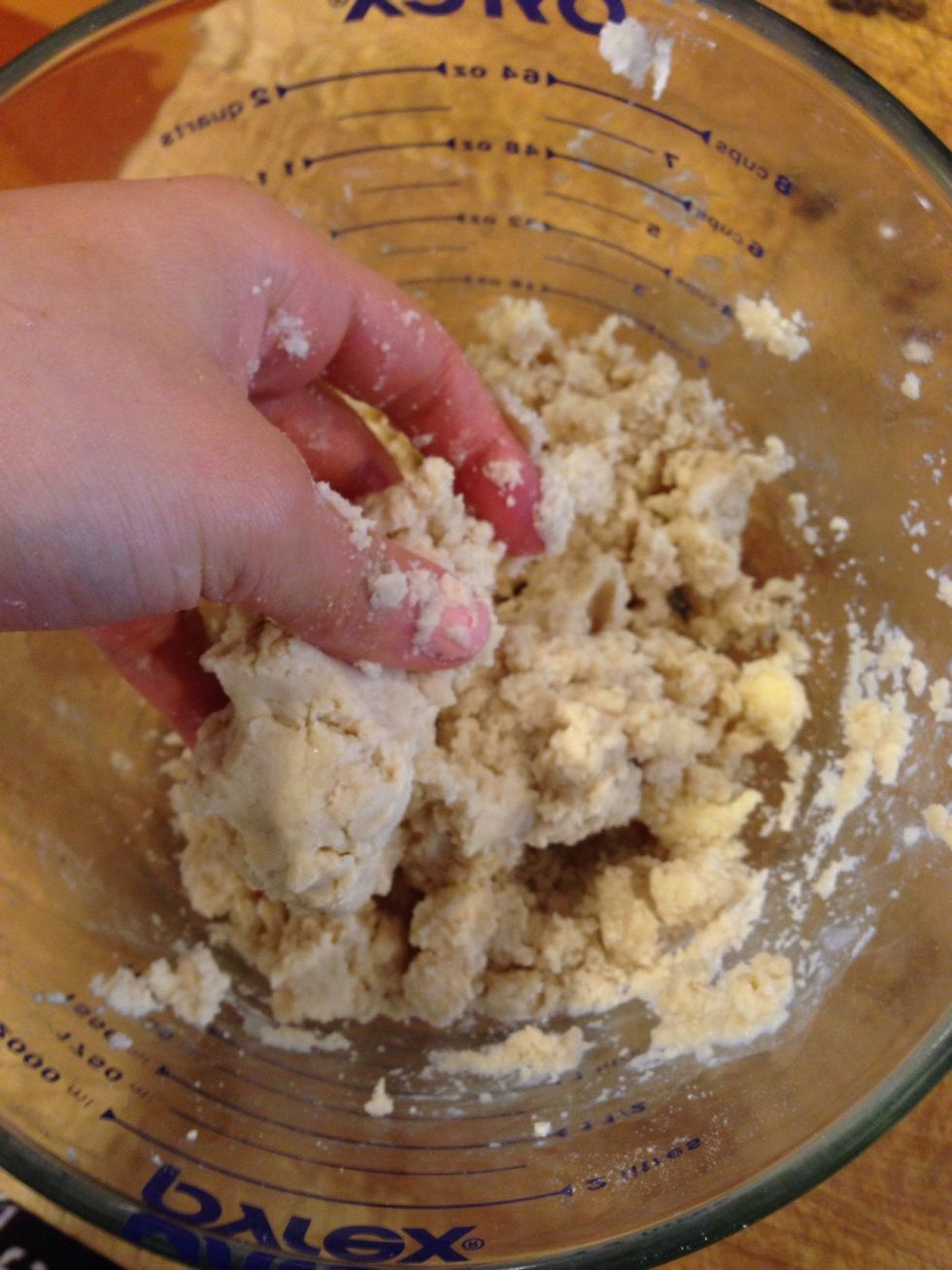 Crumble together, with your fingers, and add cold shortening.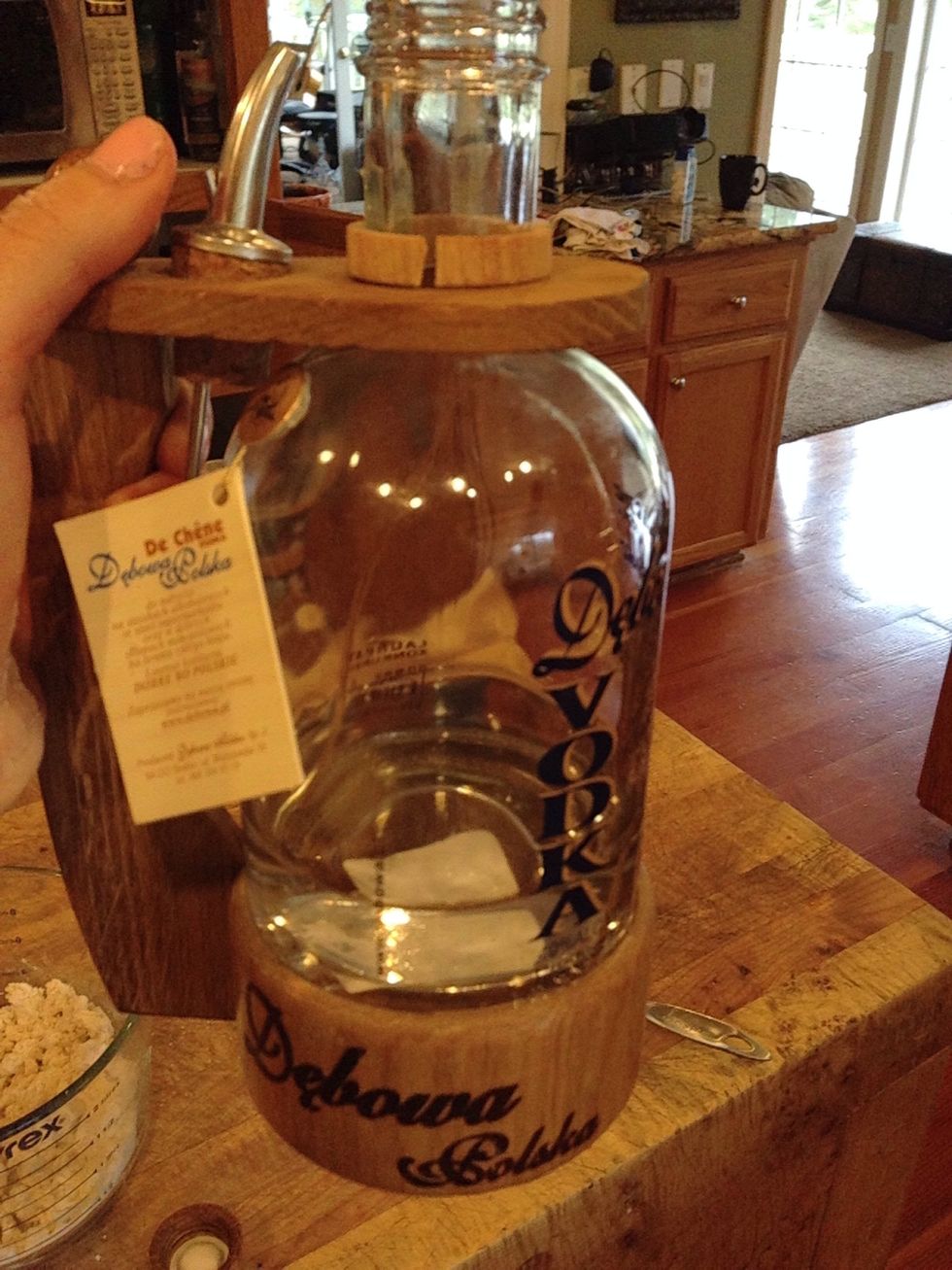 Add vodka and water. I know, I'm not 21 this is the only time I use vodka I promise! ;)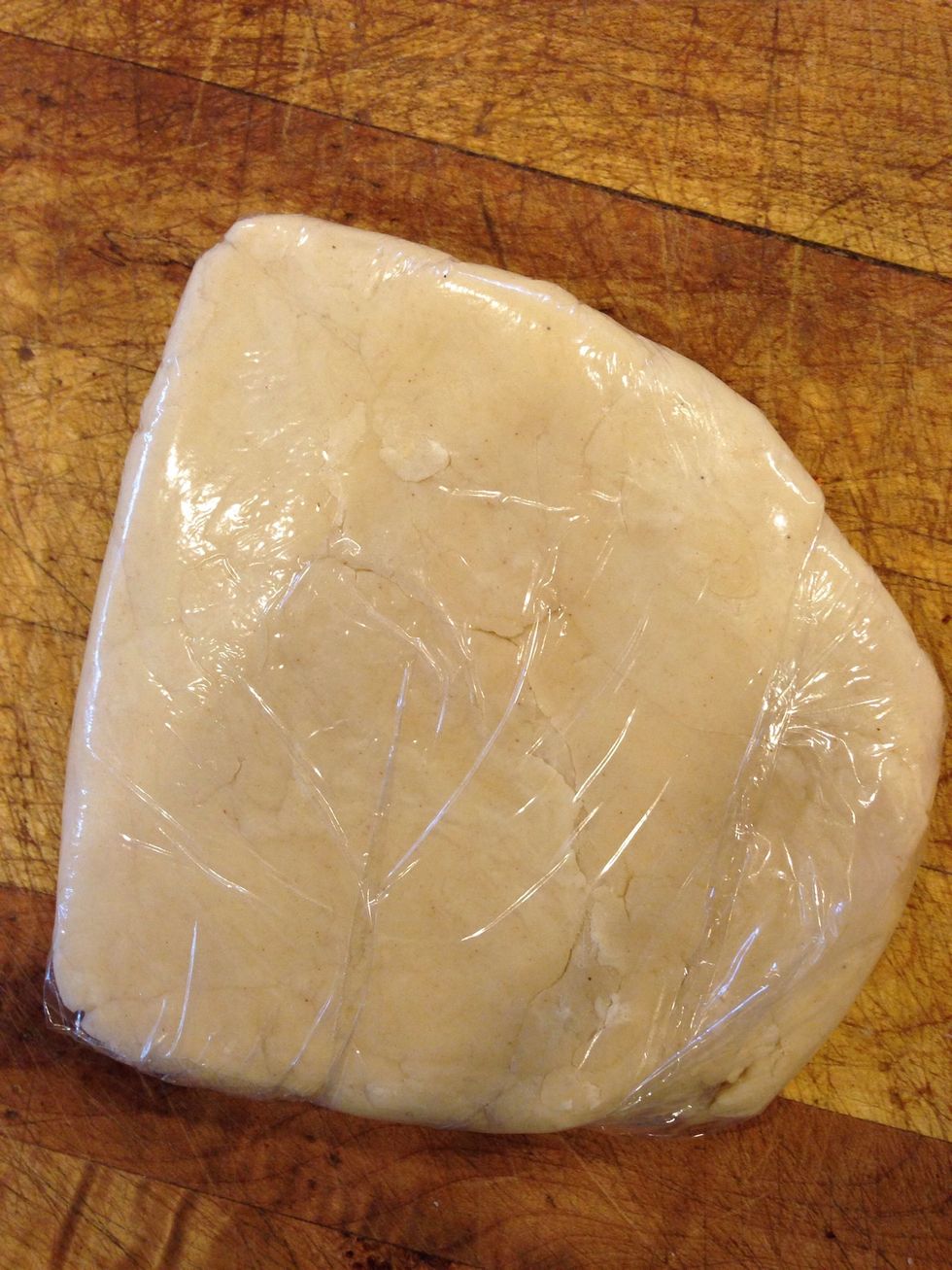 Form dough into a disk and wrap in plastic wrap. Refrigerate at least 3 hours, up to 3 days.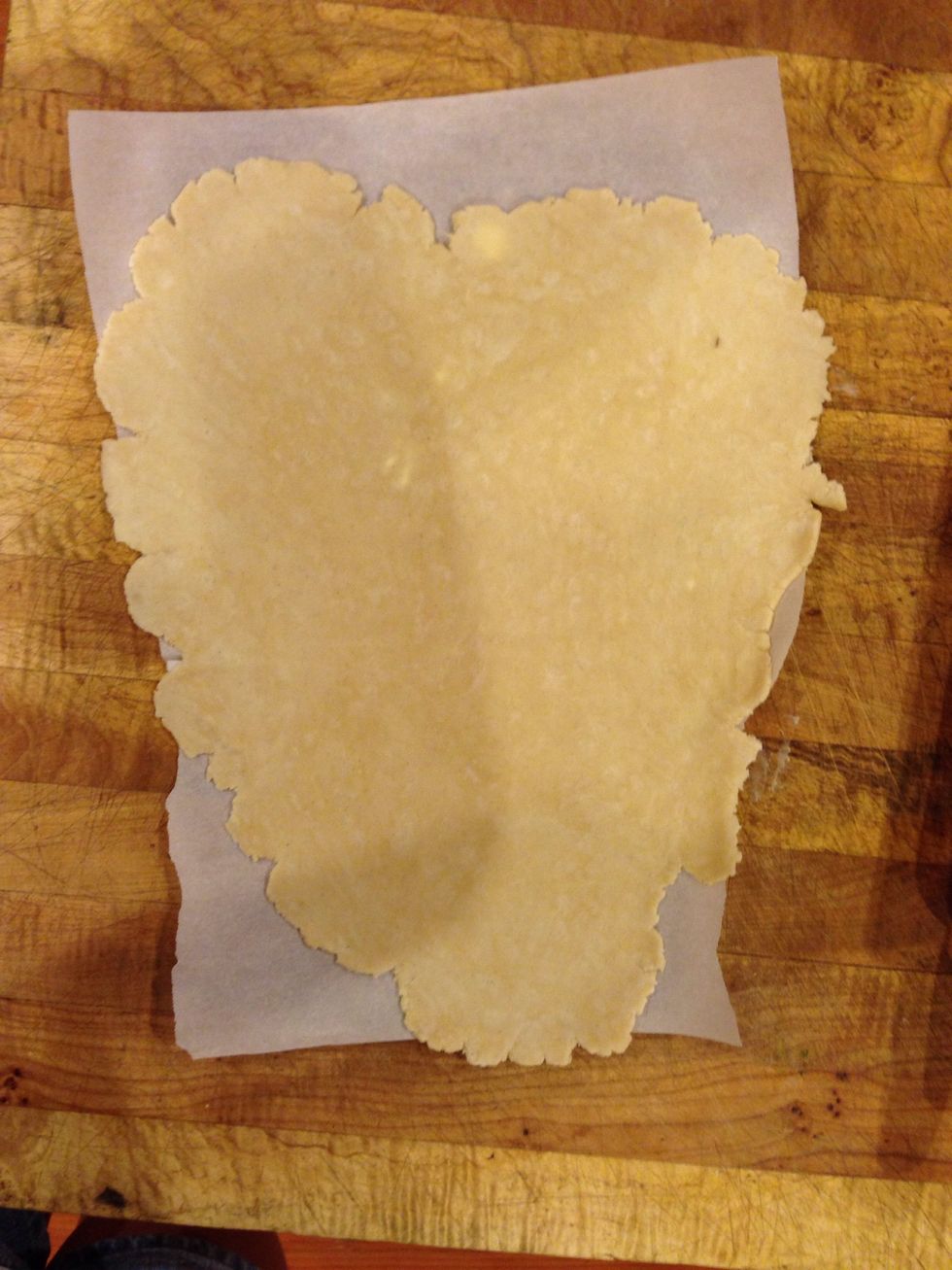 Come back in a few days, or hours, and roll out your pie crust.
Place it in your un greased pan, trimming the edges.
To make the pie filling, mix together sugar, and dry ingredients. Beat in pumpkin and eggs.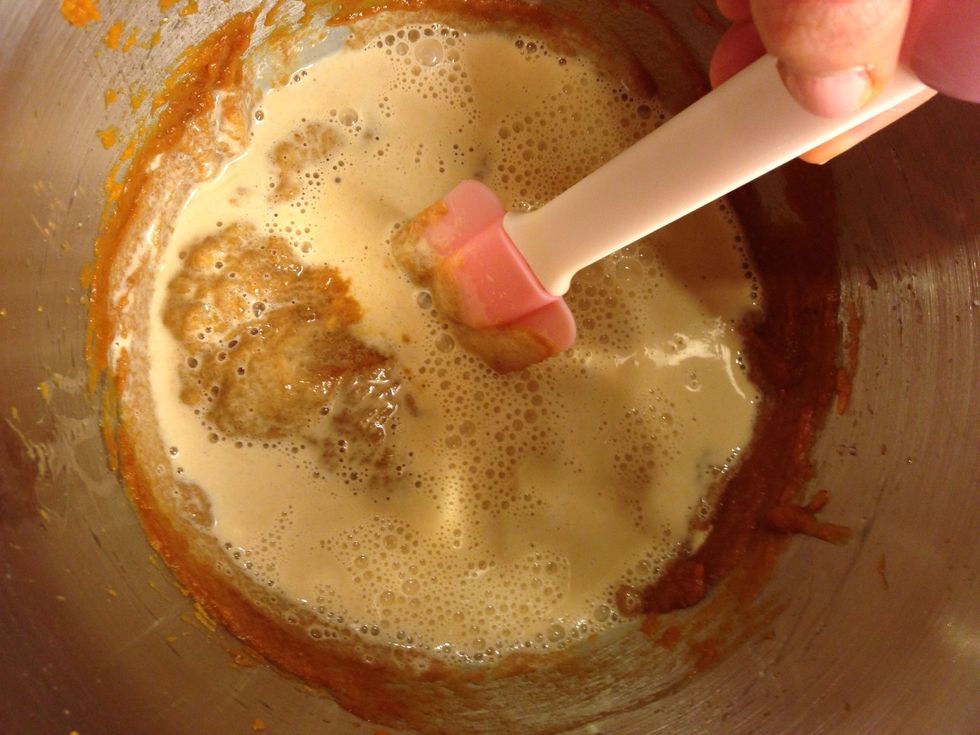 Add in the evaporated milk, and fold with a rubber spatula.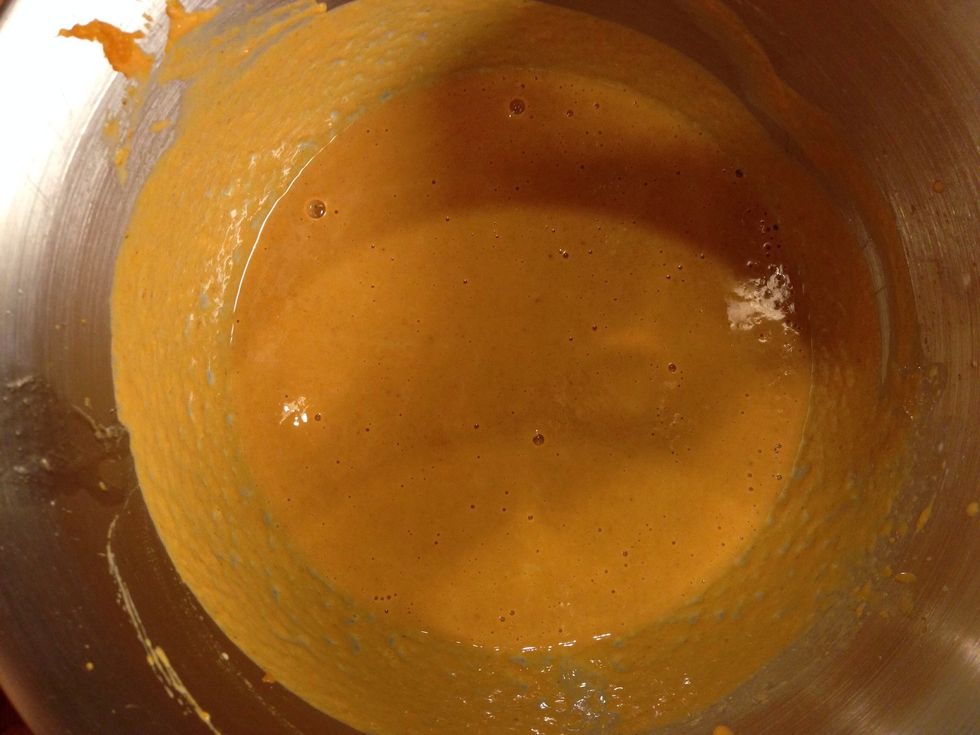 Look how smooth it is!
Pour in pie shell and bake for 15 min at 450 degrees F.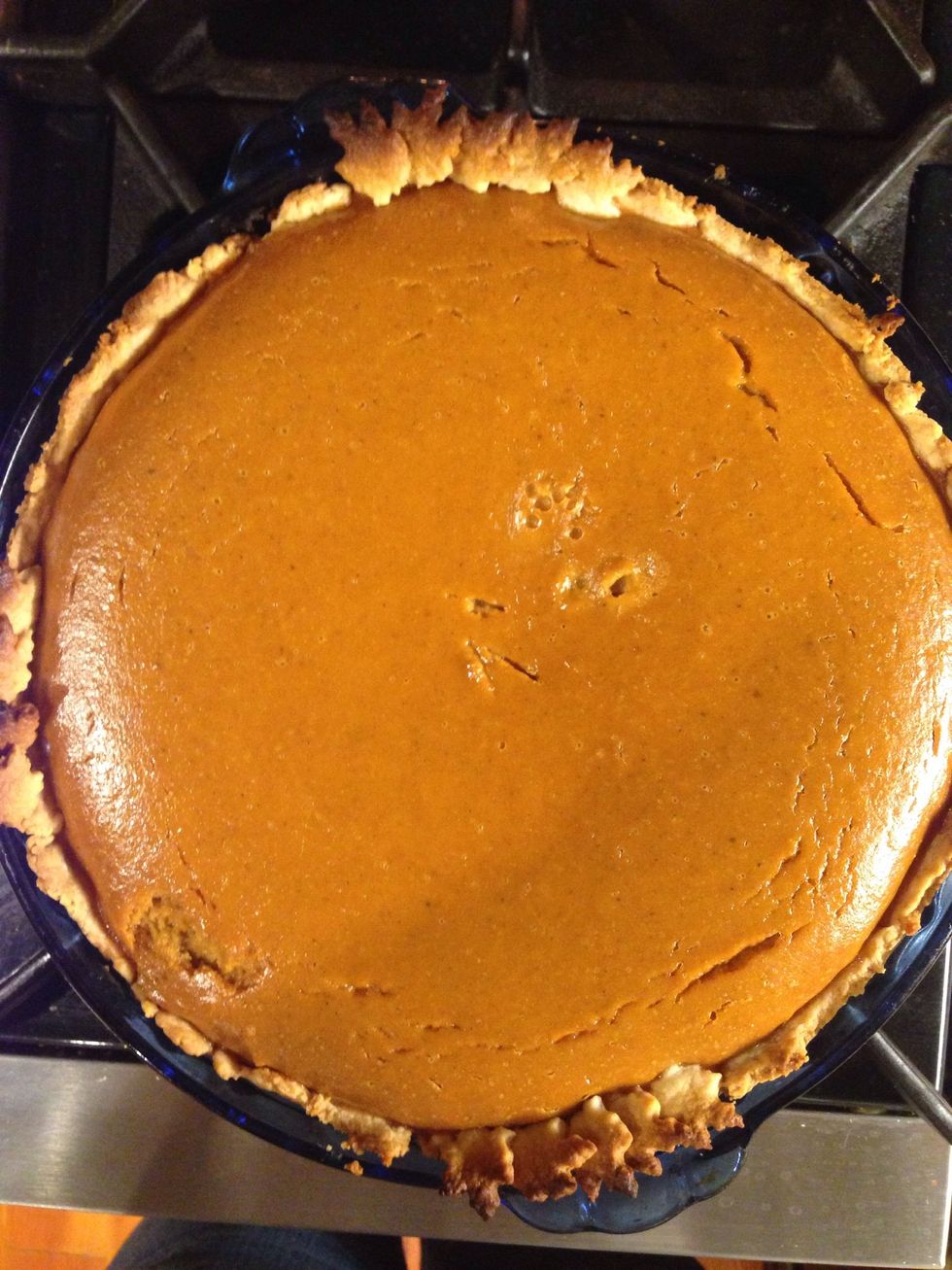 Lower temp to 325 F, and bake for another 45 min, or until knife inserted in center comes out clean. :) Let chill overnight, or at least 3 hours in refrigerator.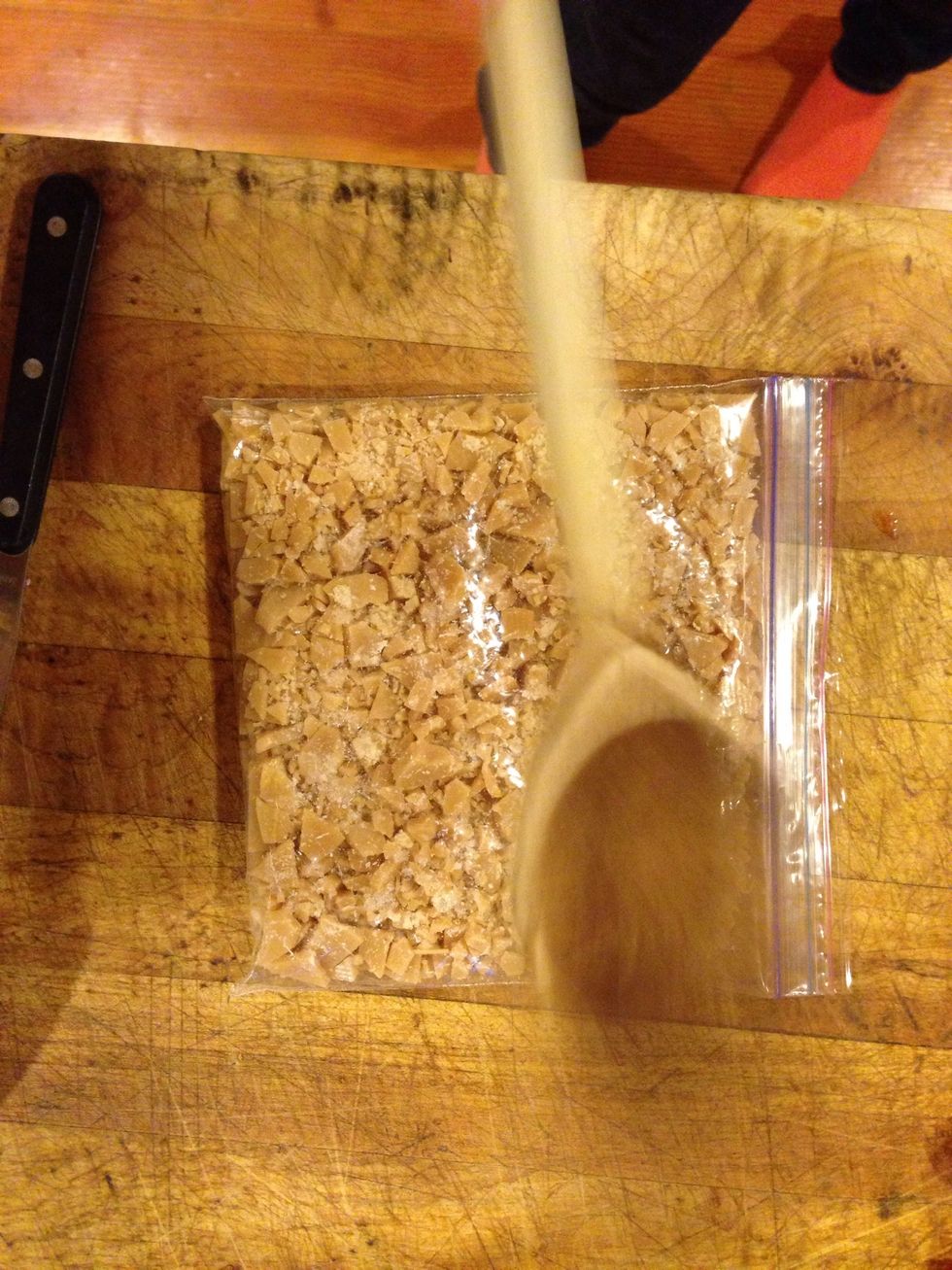 Grab your toffee, and crush it!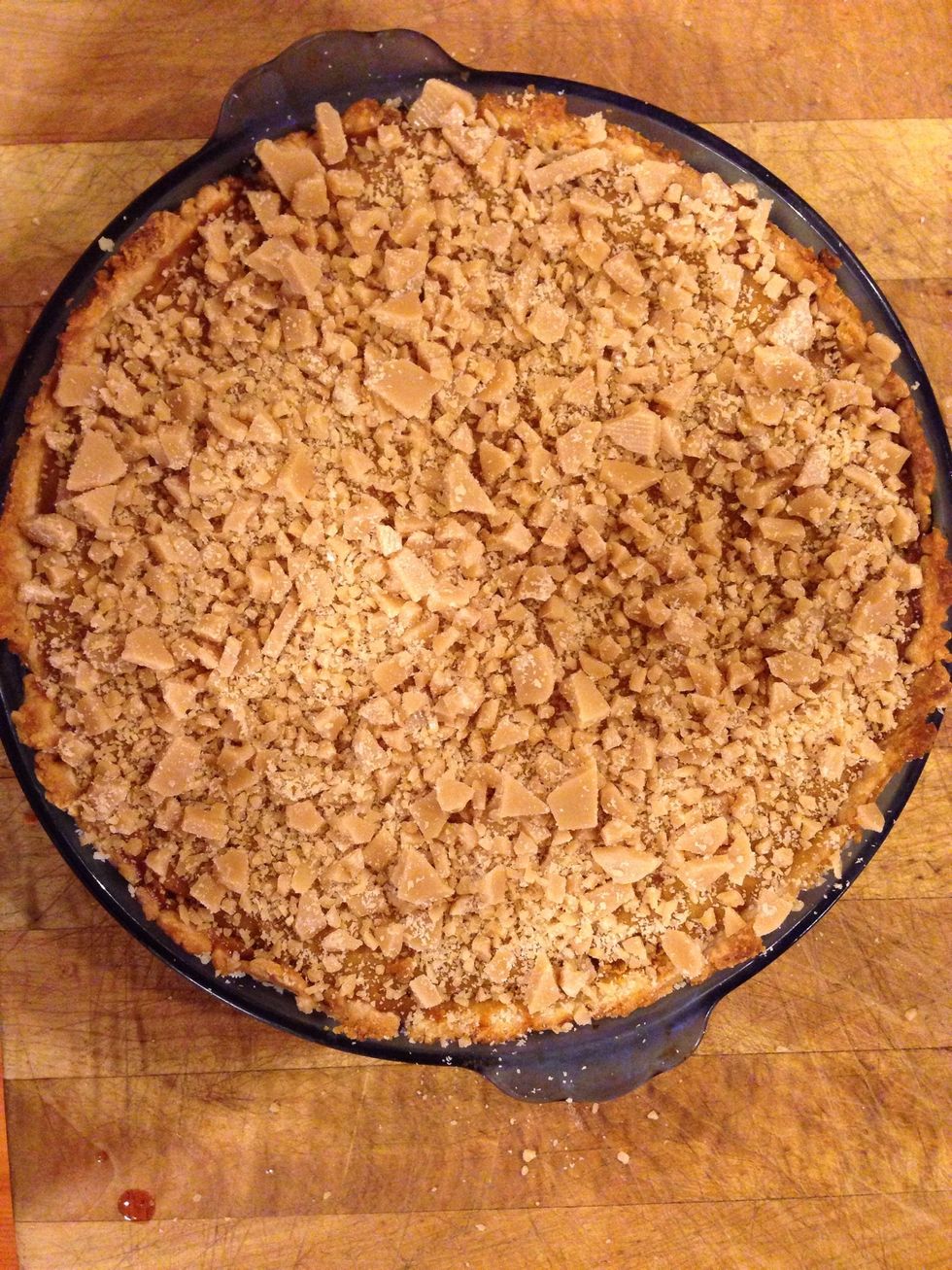 Sprinkle on top!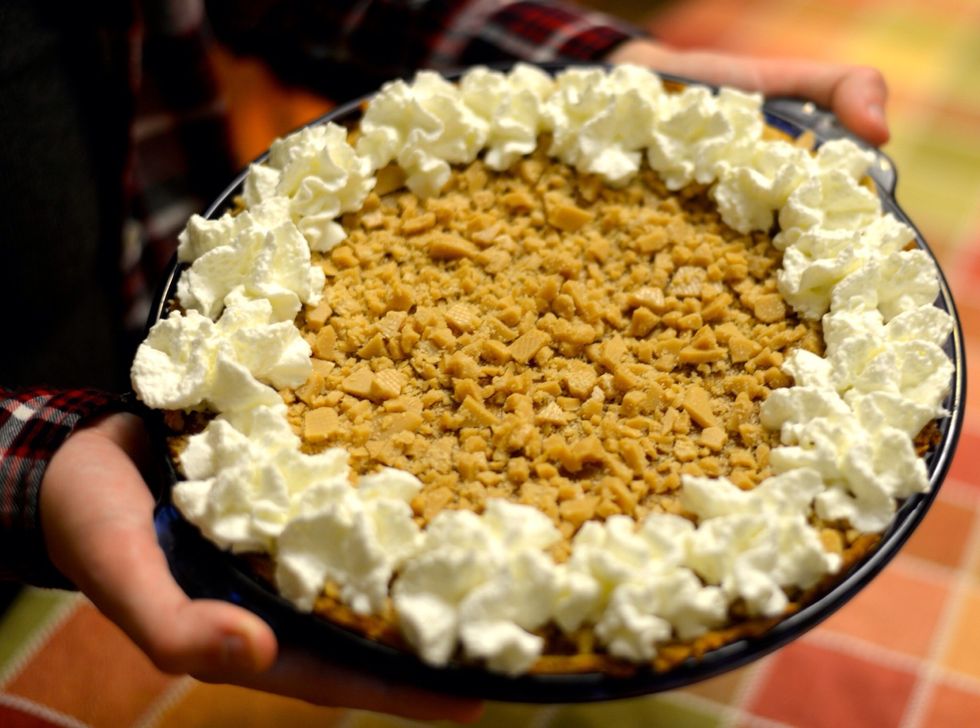 Add some whipped cream, and die of happiness. :)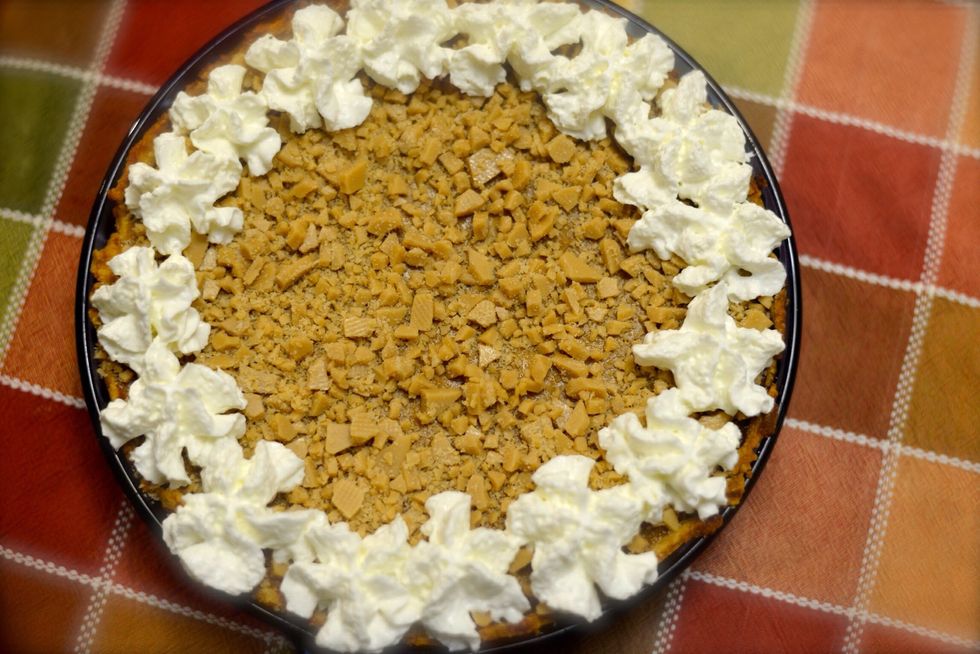 Pumpkin pie!! :) Happy almost Thanksgiving everybody! :)
For the crust:
1/4c Flour
1/4c Shortening
6.0Tbsp Butter
2.0Tbsp Vodka
2.0Tbsp Water
1/2tsp Salt
1.0Tbsp Sugar
For the pumpkin filling:
3/4c Pumpkin
2.0 Eggs
3/4c Brown sugar
2.0tsp Cinnamon
1/4tsp Nutmeg
3/4tsp Ginger
12.0oz Can Evaporated milk
Home made or store bought toffee
Rikki Kazmierowicz
My name is Rikki. I love to bake. I'm a little sister, and sweet maker. Follow me! ❤️\n