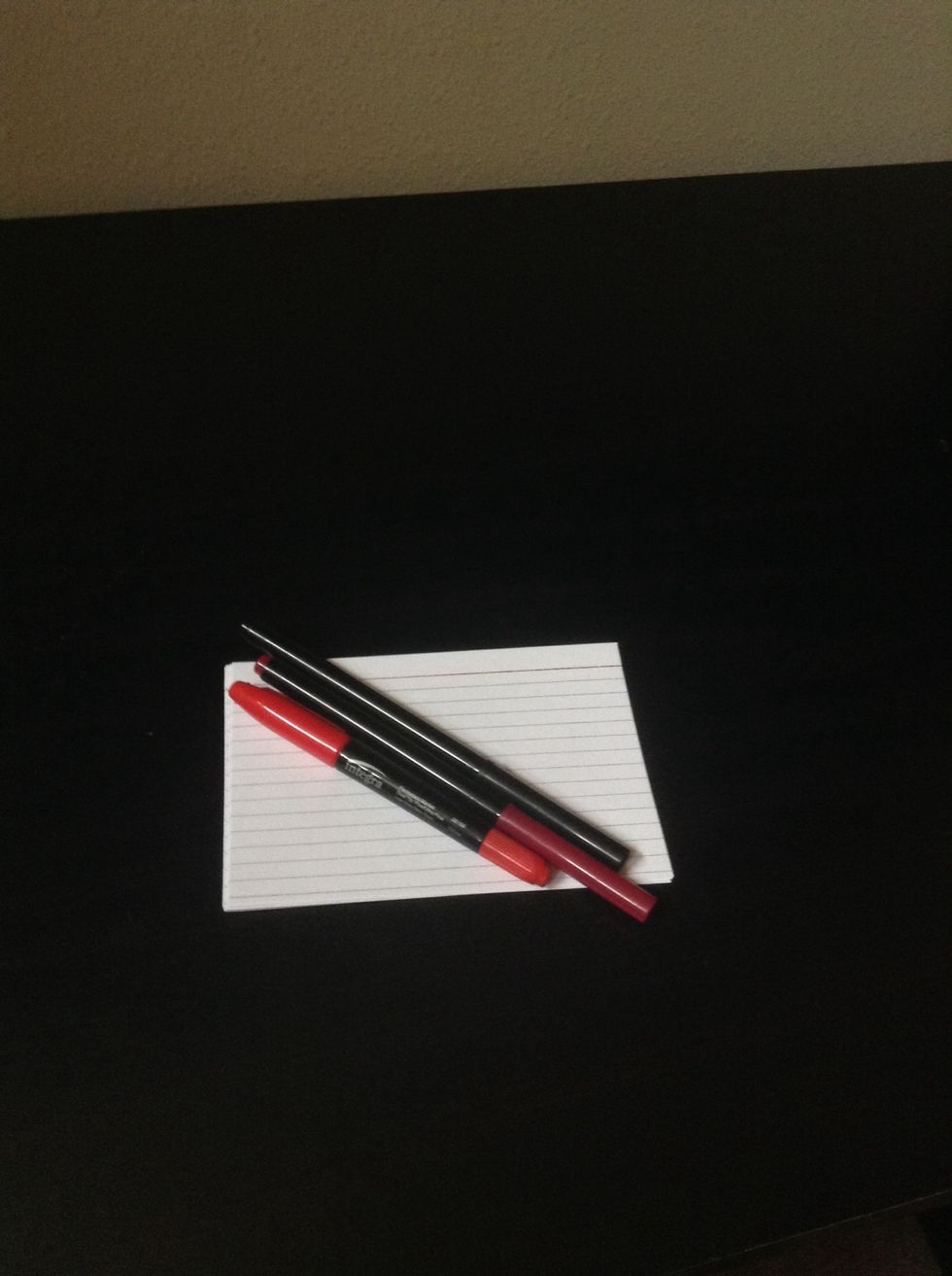 Gather your supplies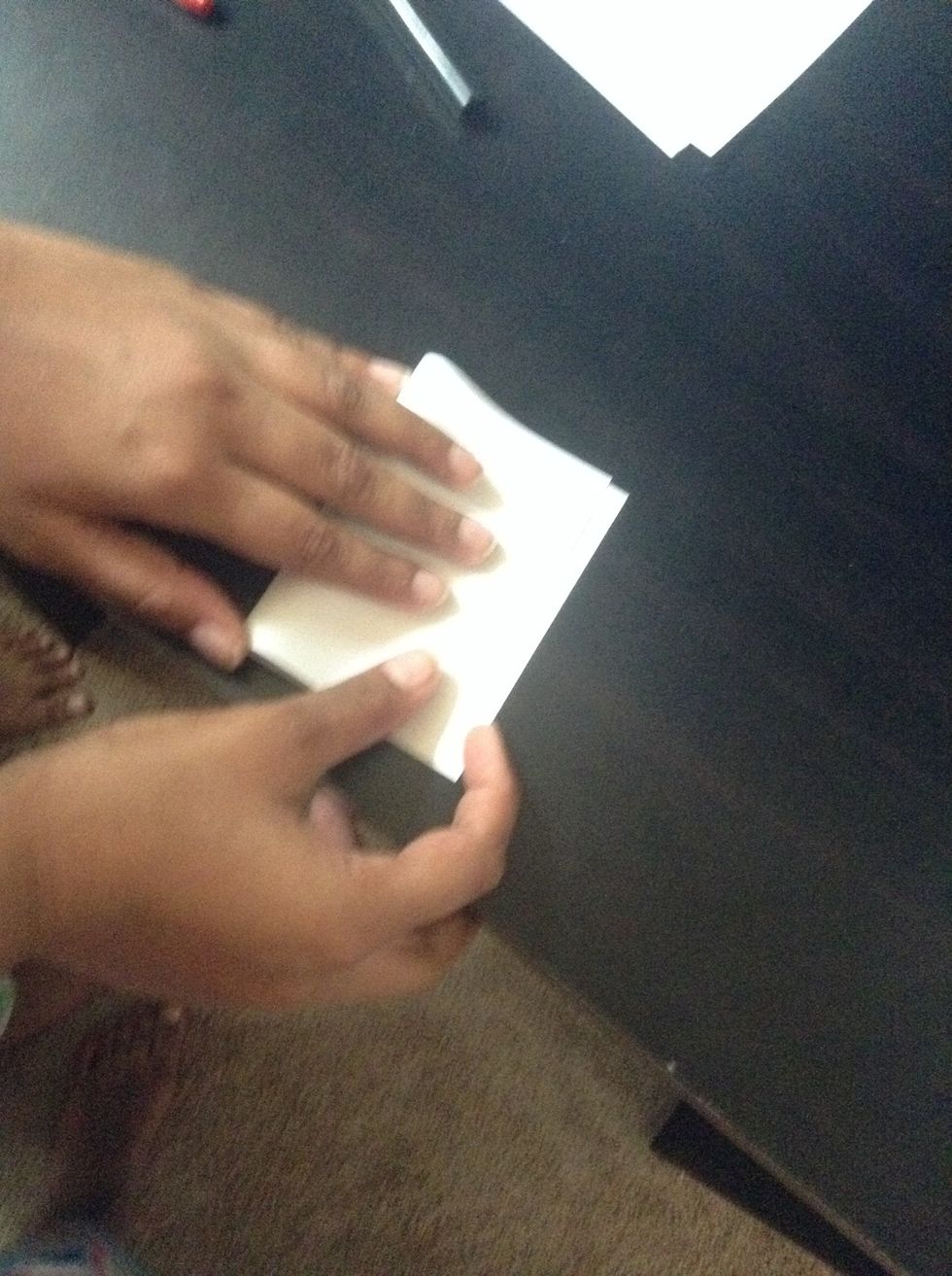 Fold your index cards in half. When you fold make sure you use your nails to make a crease.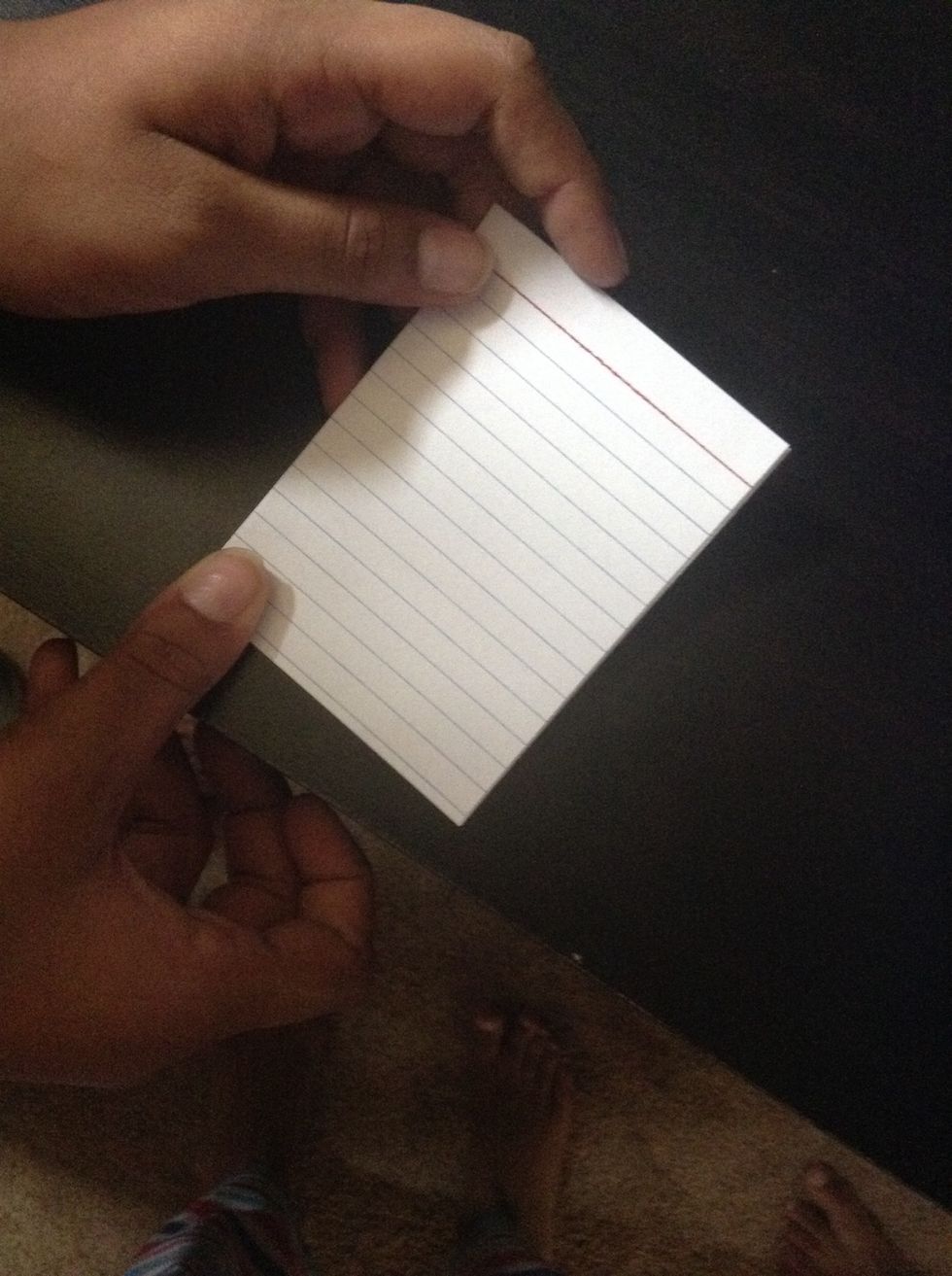 Fold in half the other way. Make sure you fold hard with your nails to make a crease that will help a lot if you don't have scissors.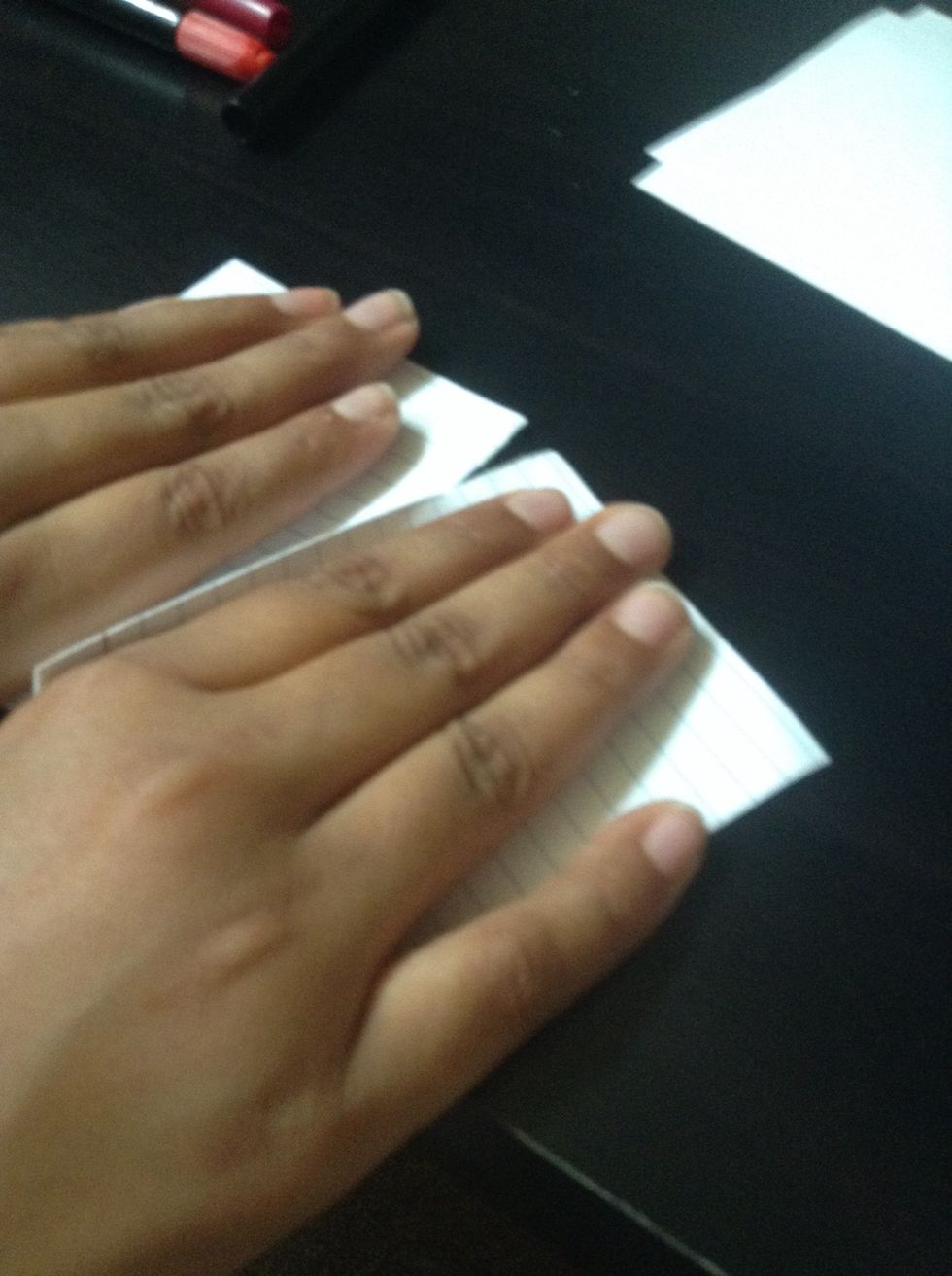 When you split all the cards you will have 52 cards, write 4 A's at the top and and bottom corner (look at the next photo) two in black two in red. Then write 4 2's, 2 in black and two in red.
Do that until #10. Then do that with a J, Q, and K. If you have no idea at what I'm talking about look at the picture to the right.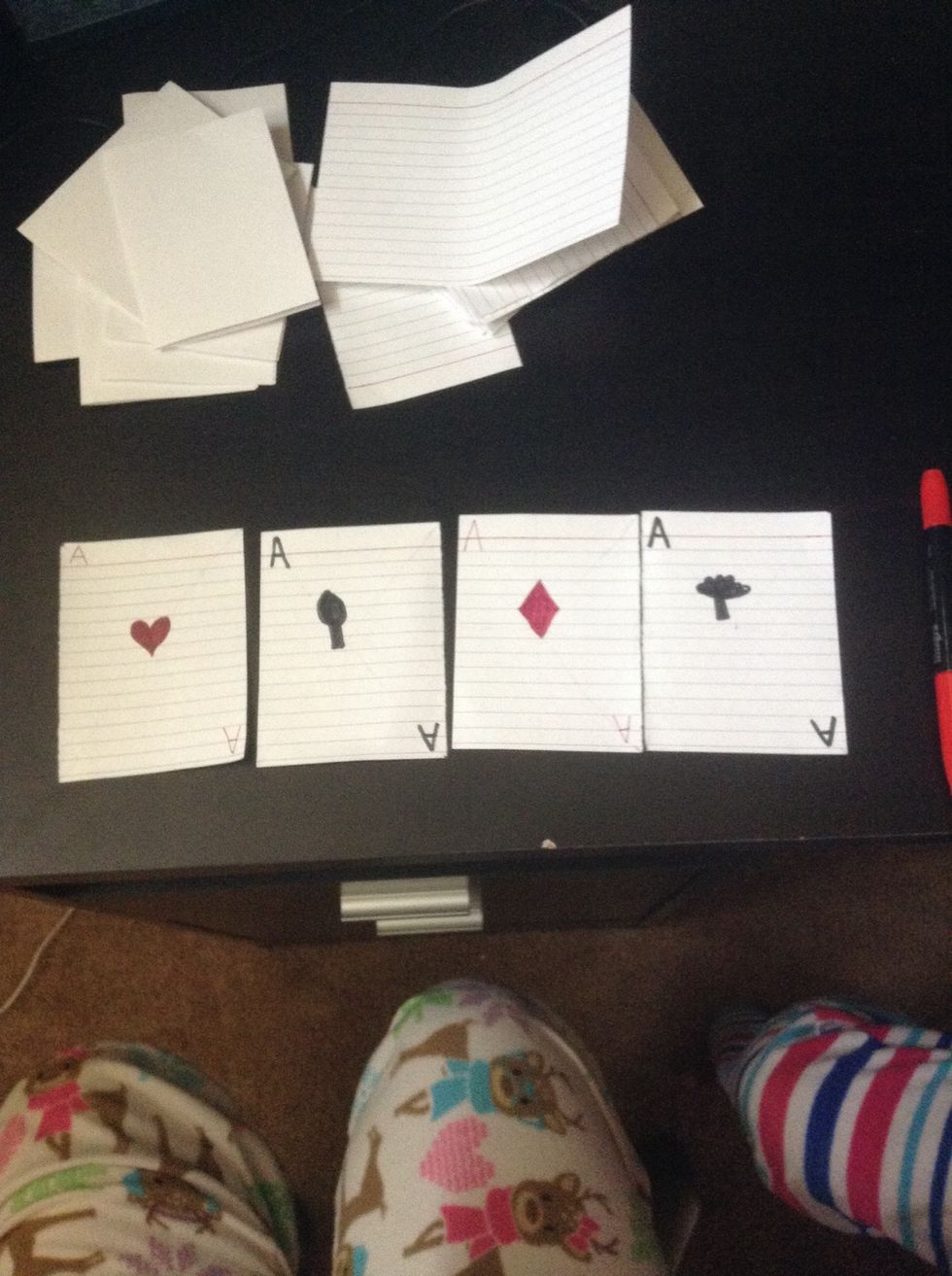 Draw a clover and spade symbol on half of the black cards and a heart and diamond shape on half if the red cards. Make sure that you don't draw a heart on two #1 cards you have to have the same cards.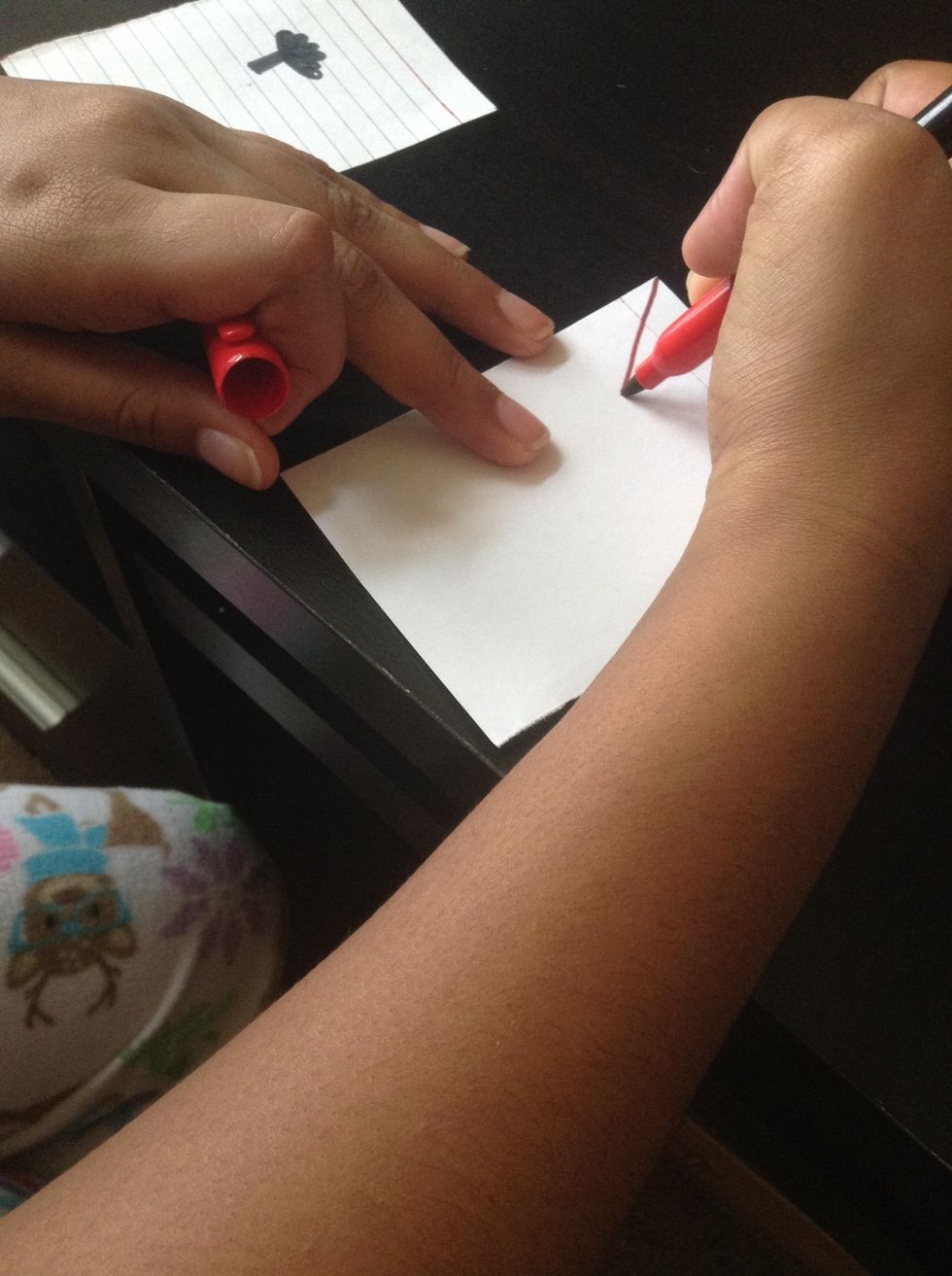 Decorate the back however you want to.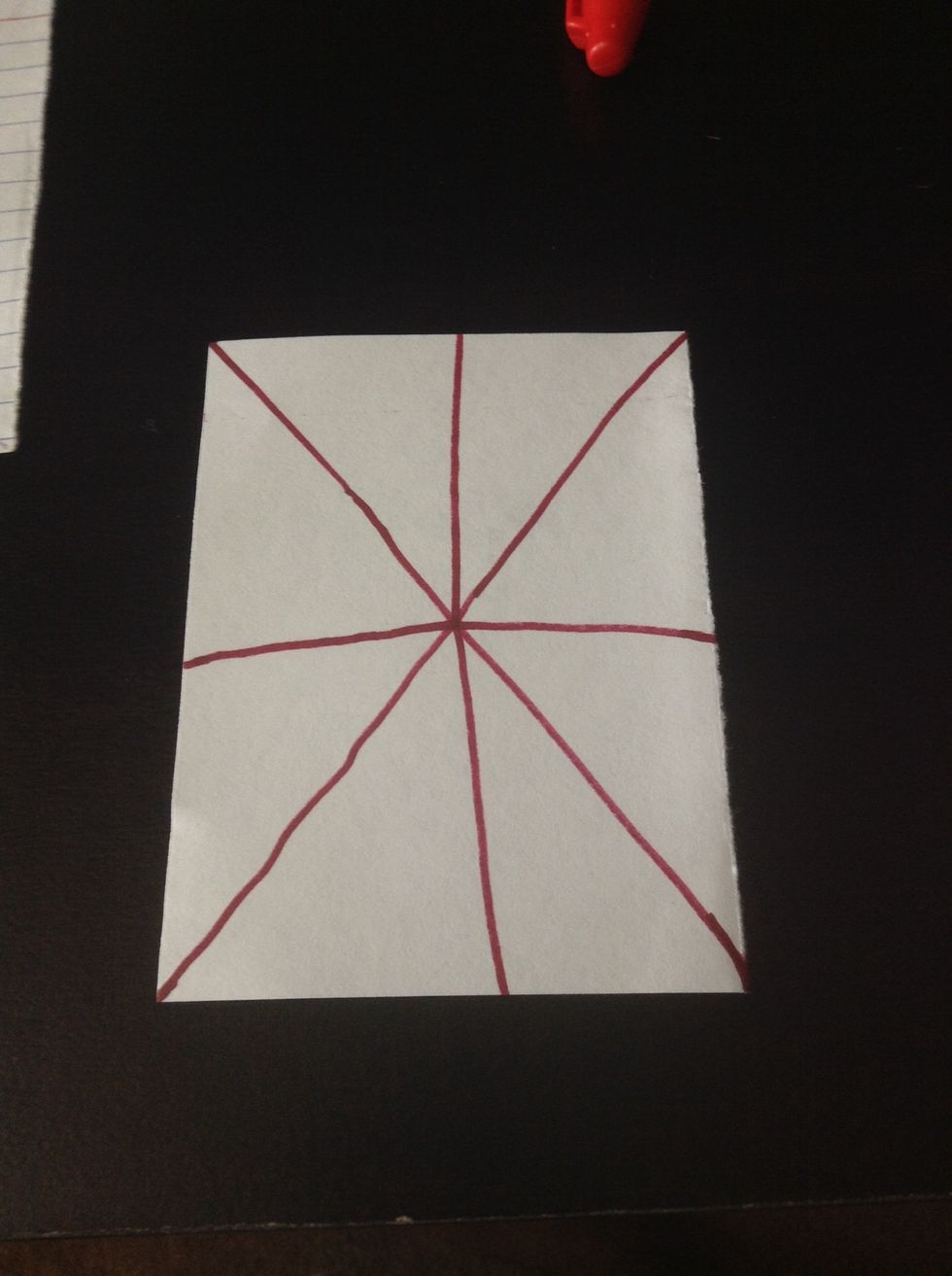 The back of my cards look like that.
Now you have homemade playing cards. Thanks for looking at my guide.
26.0 Big Index Cards
1.0 Red item to write with
1.0 Black item to write with
Red, blue, or black marker to draw with
1.0 Scissors (optional)