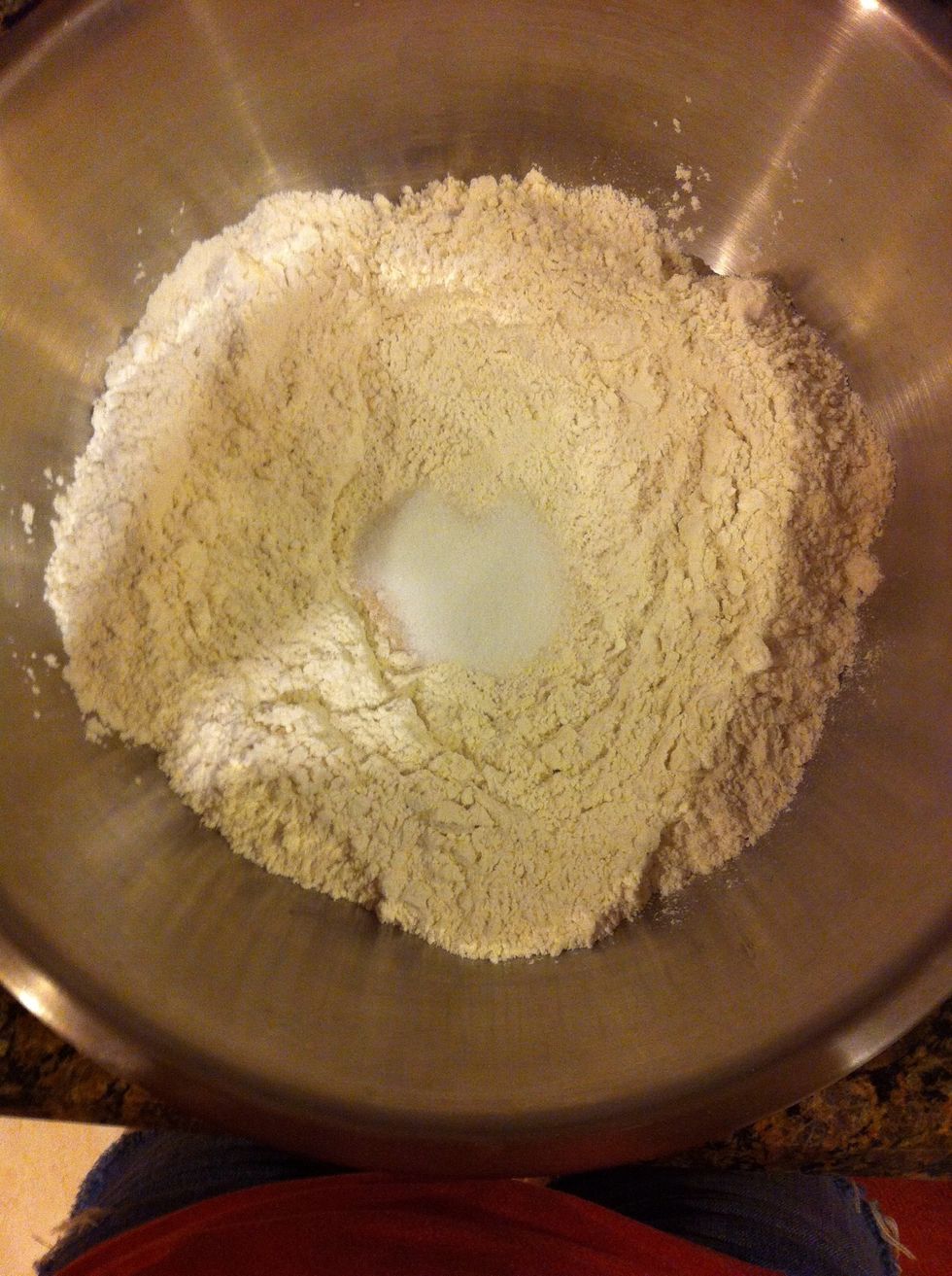 Flour, sugar, salt, yeast.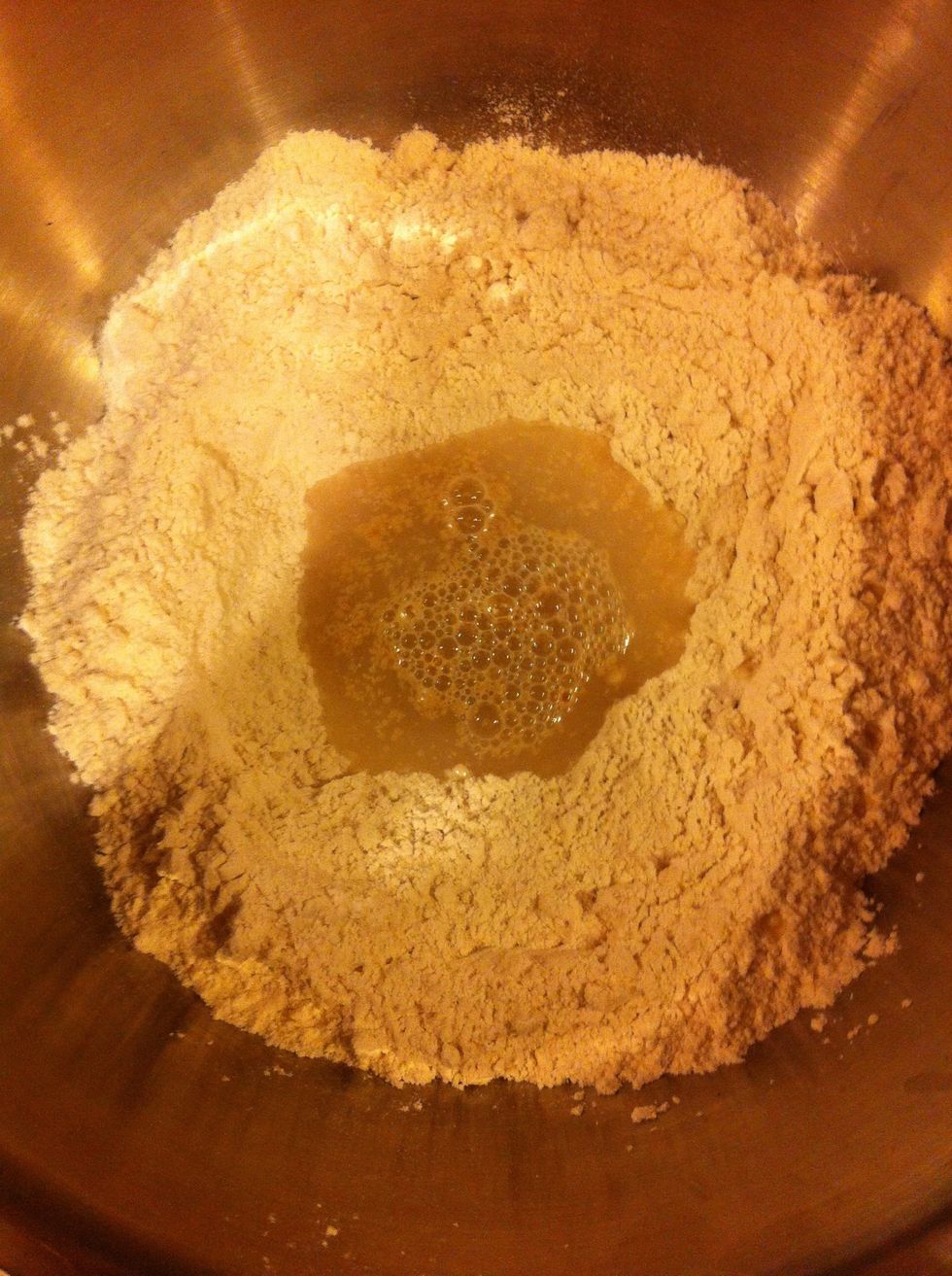 Add water and oil.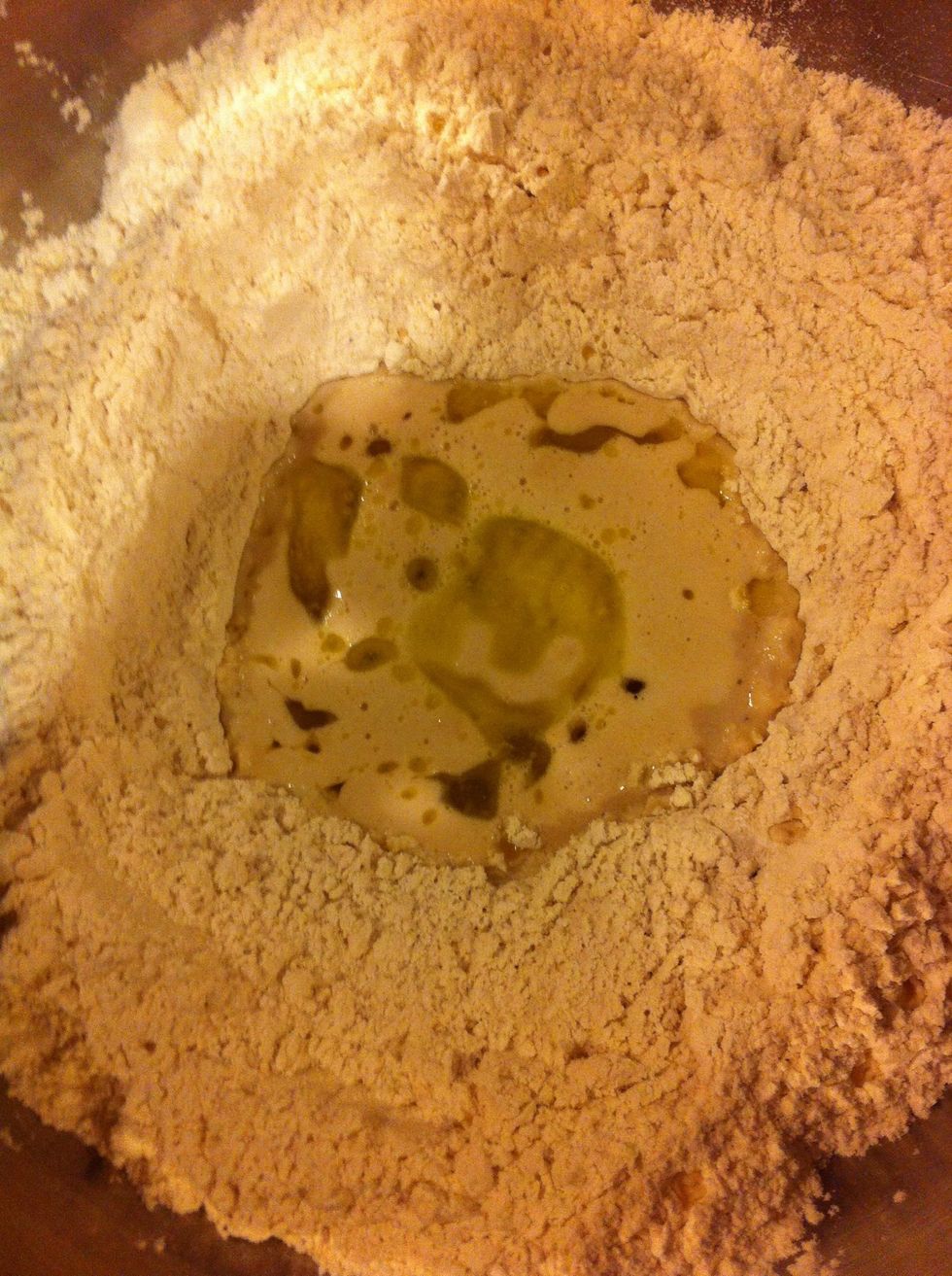 Let mixture sit for 8-10 min.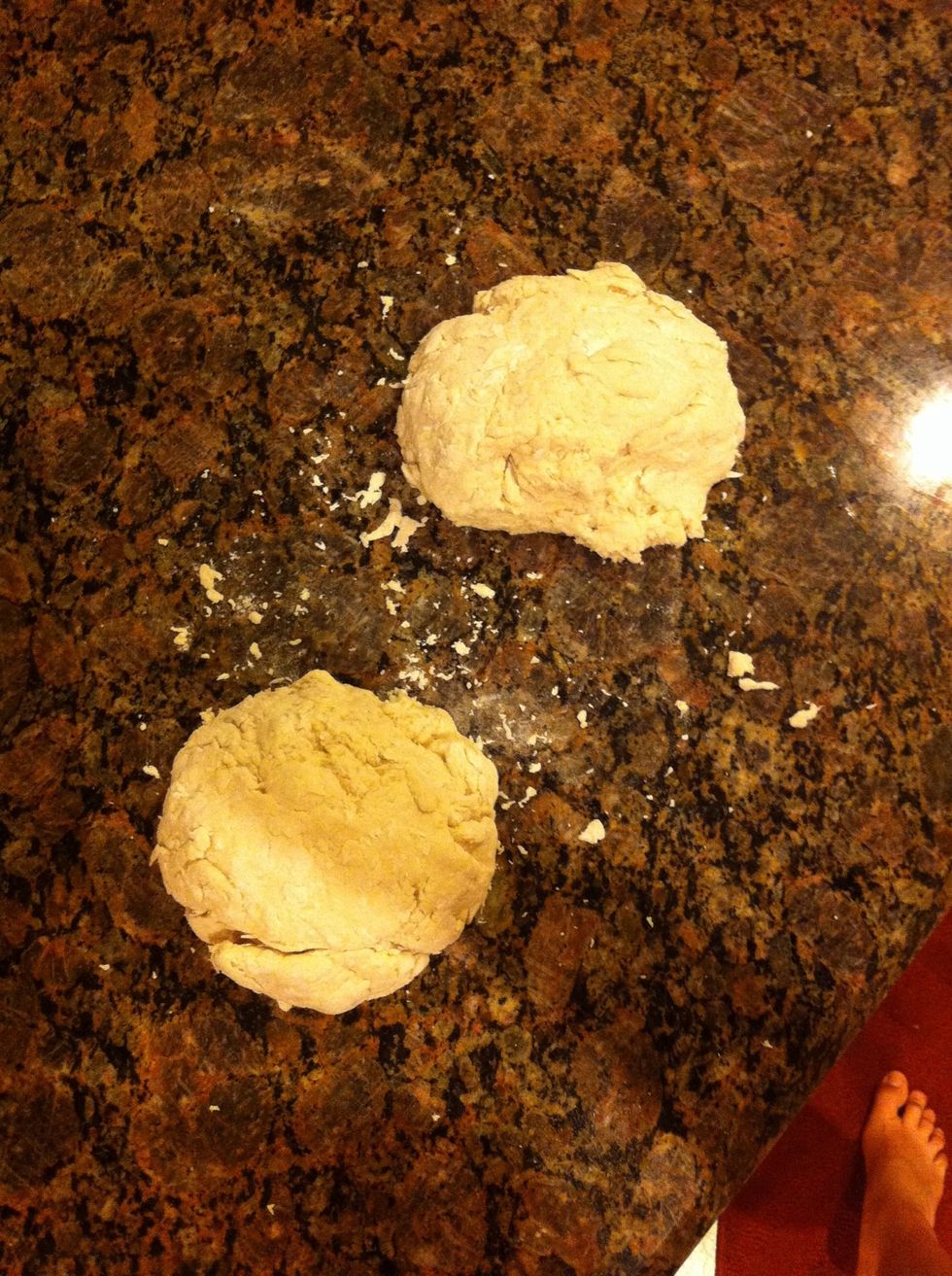 Knead and separate in two portions. (2 pizzas)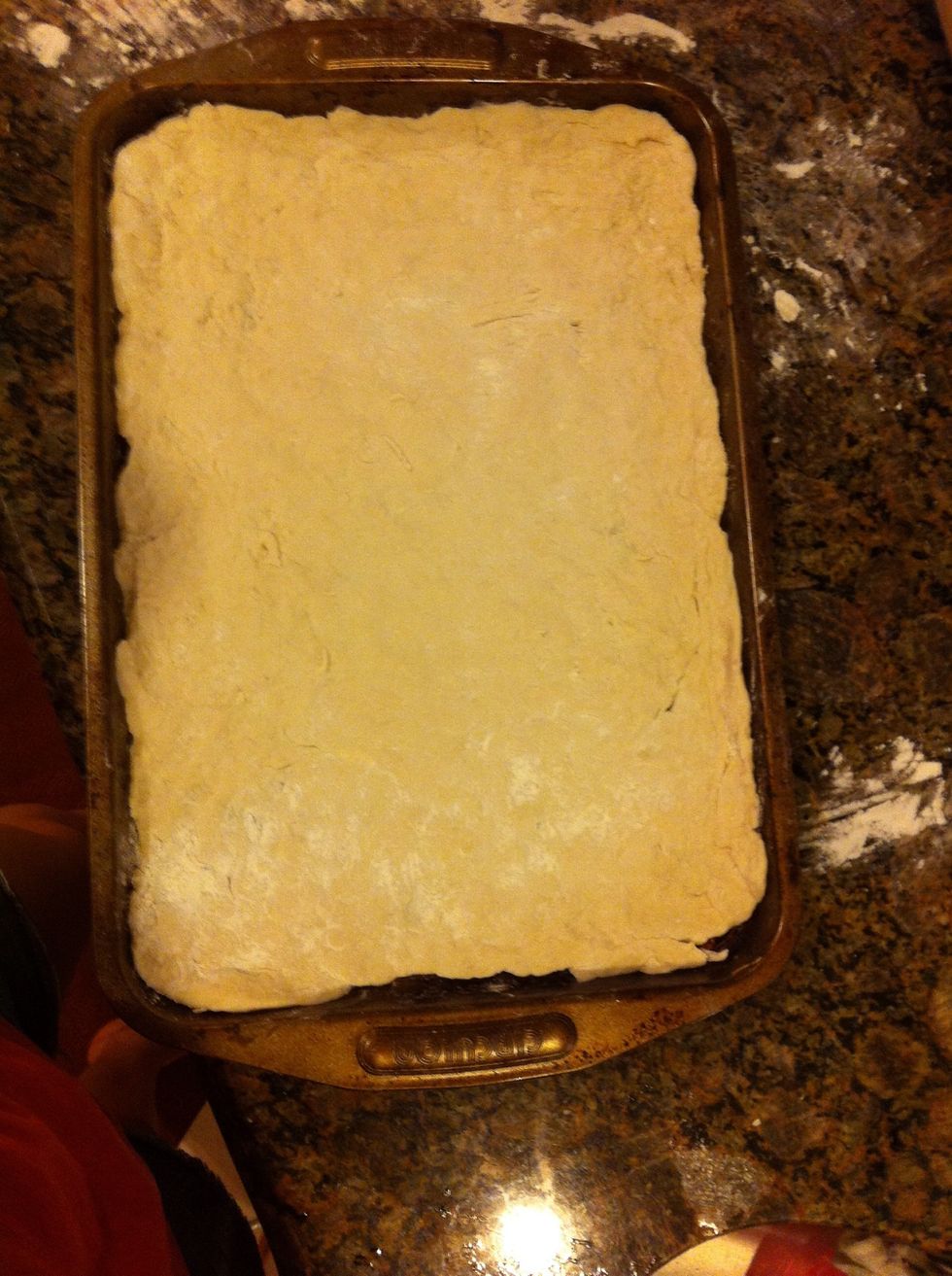 Stretch dough into a oven safe pan.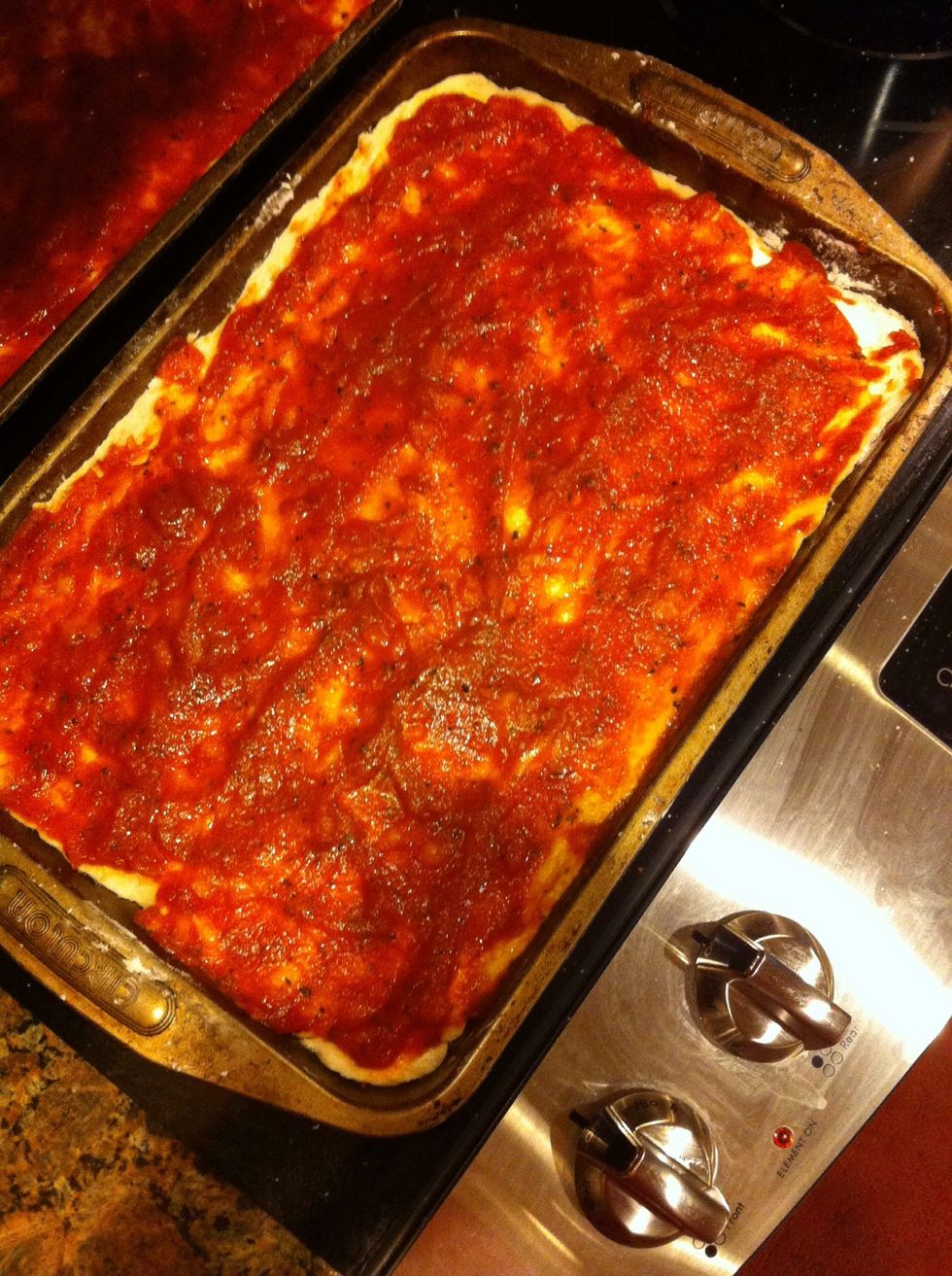 Spread pizza sauce.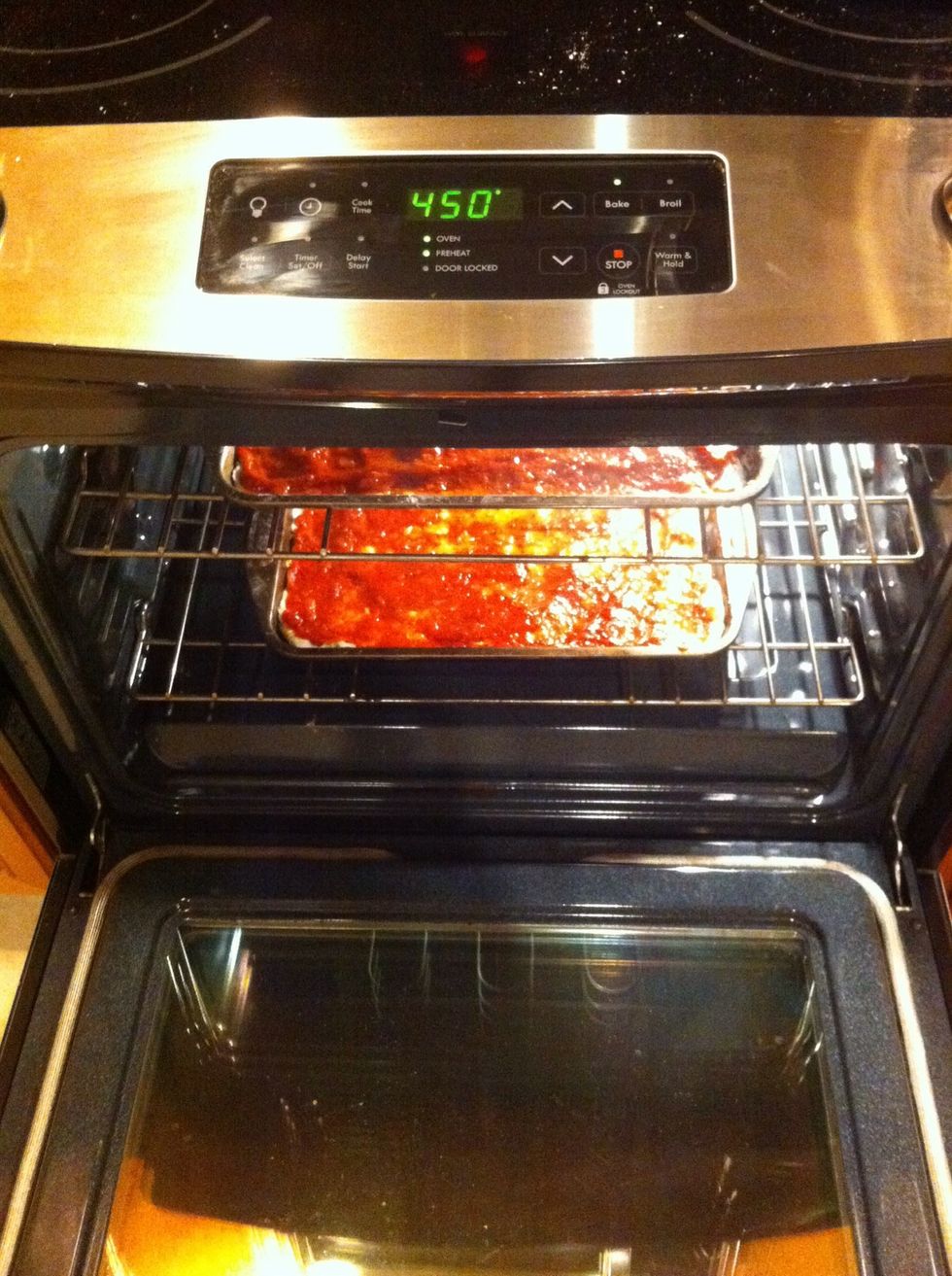 Take to the oven for 20-25 min or until dough is cooked through. (Crunchy or soft)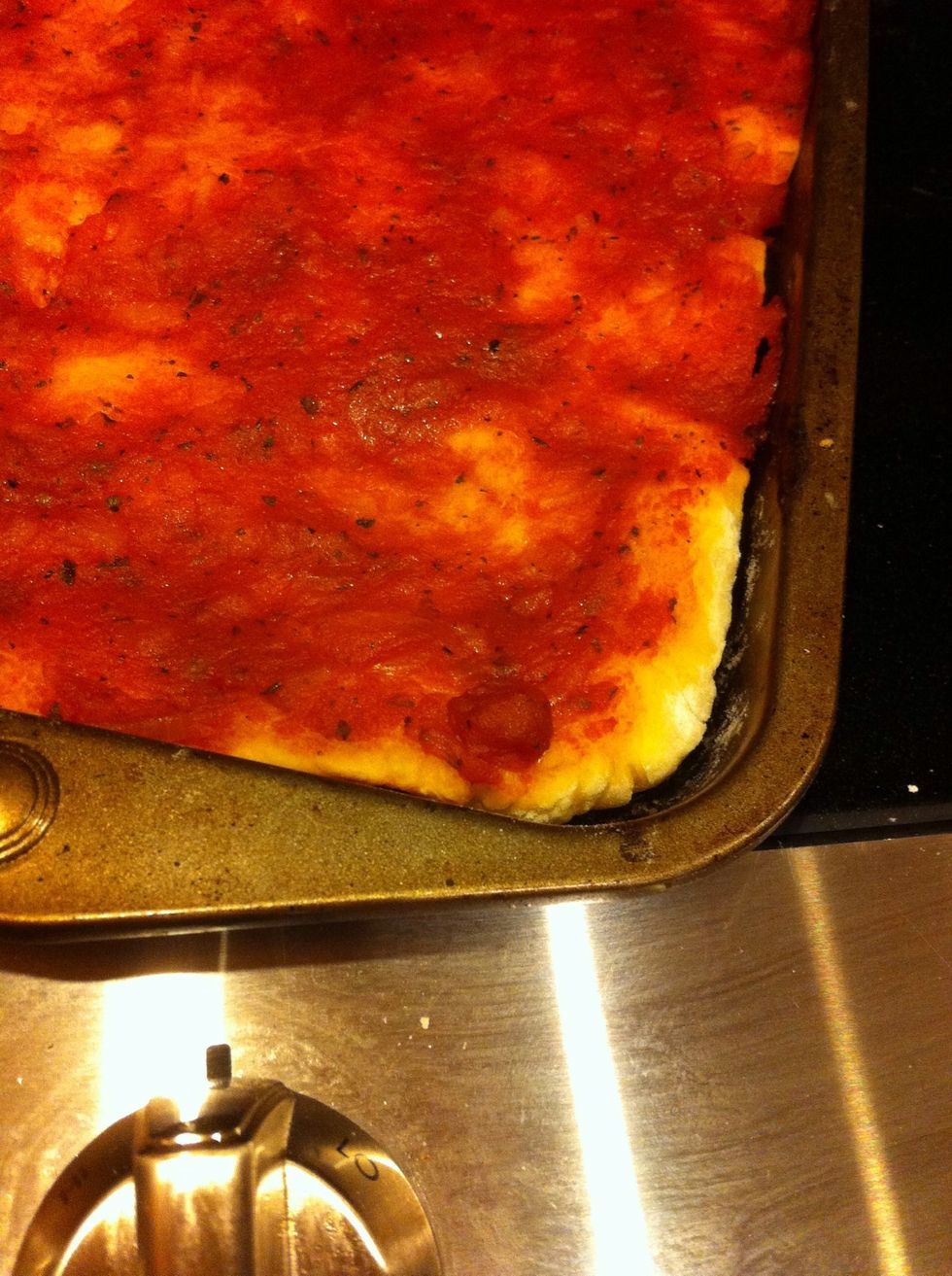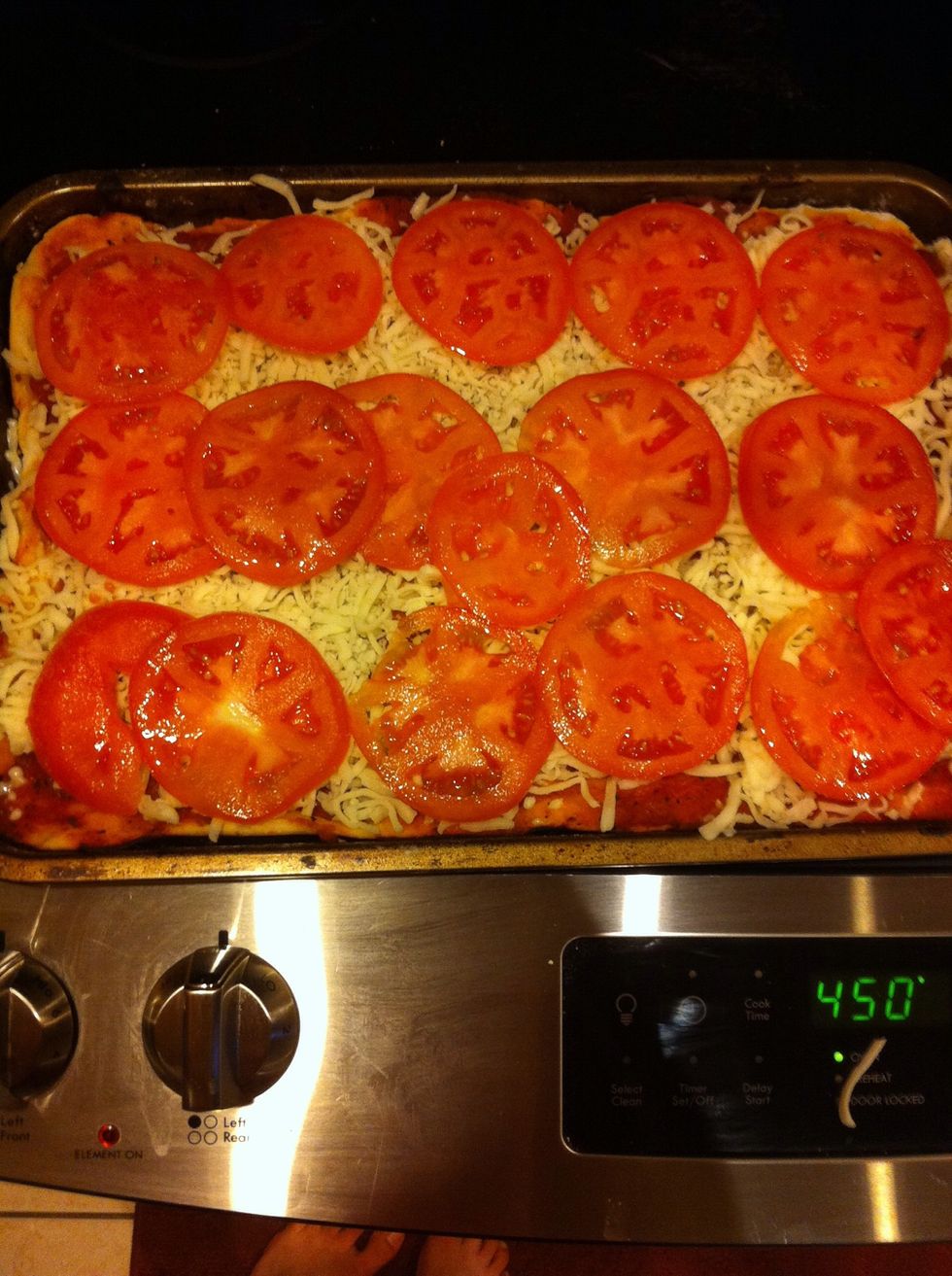 Add favorite toppings (here tomatoes, mozzarella cheese and basil), and take to the oven for another 10-12 min.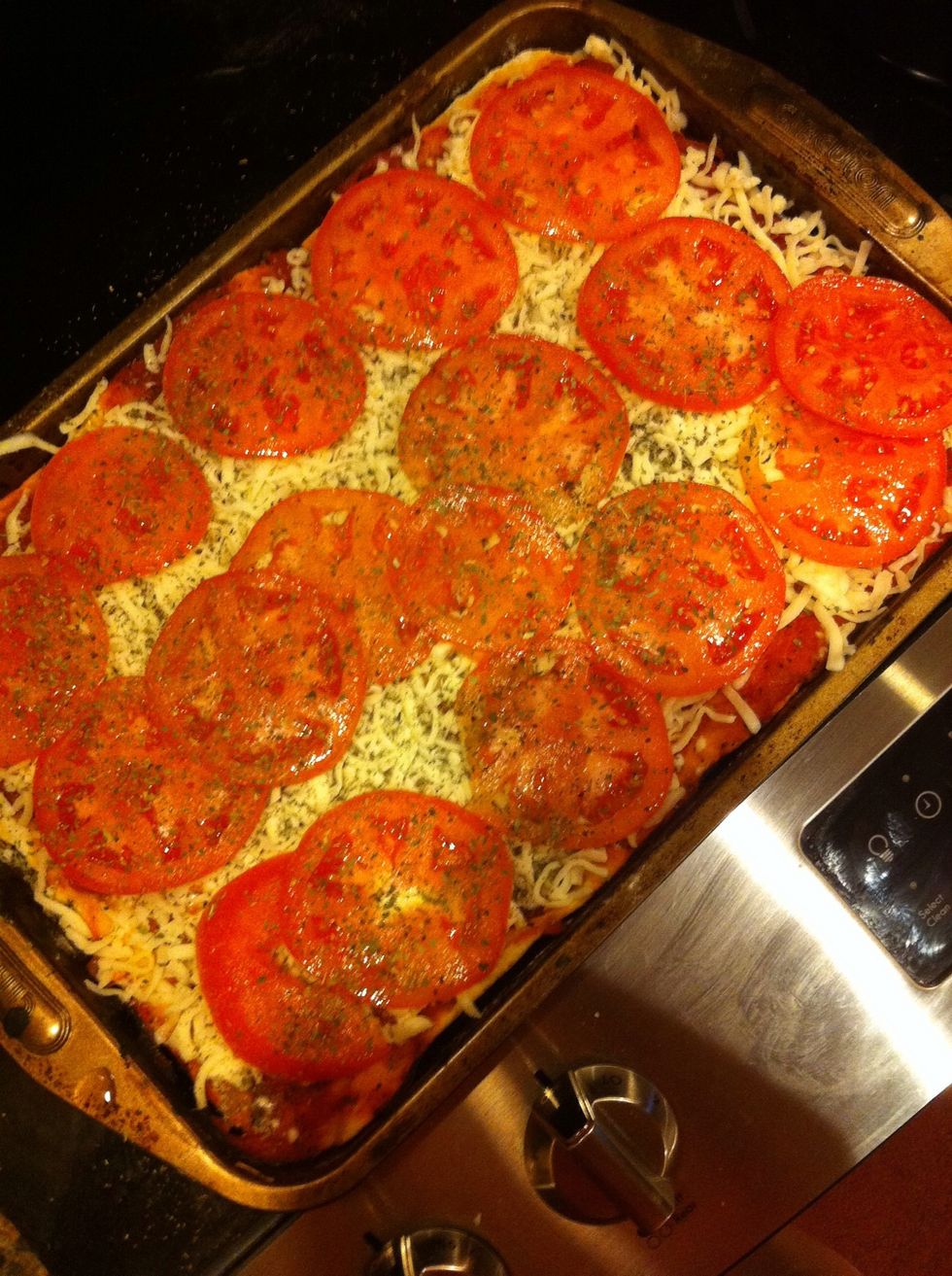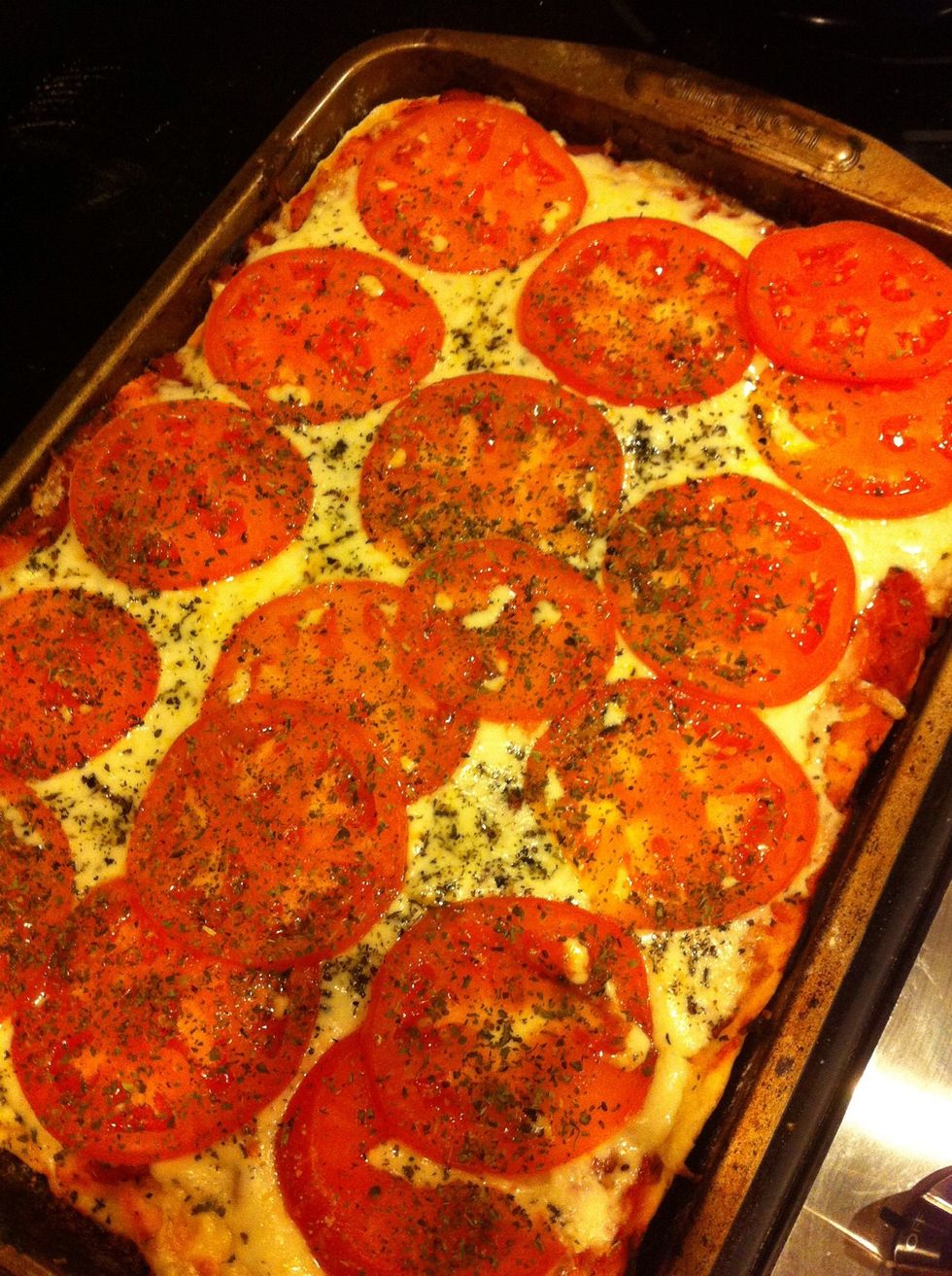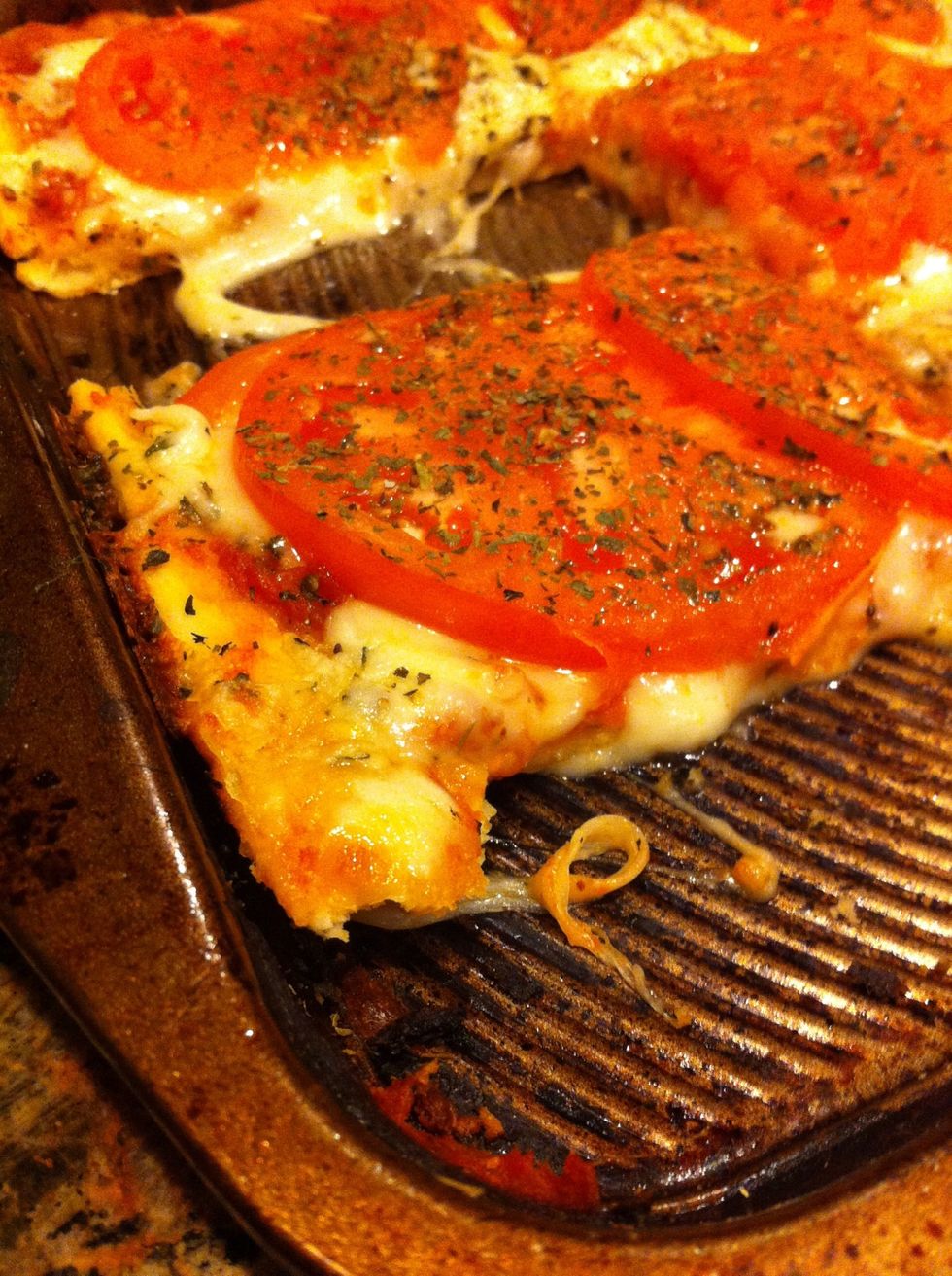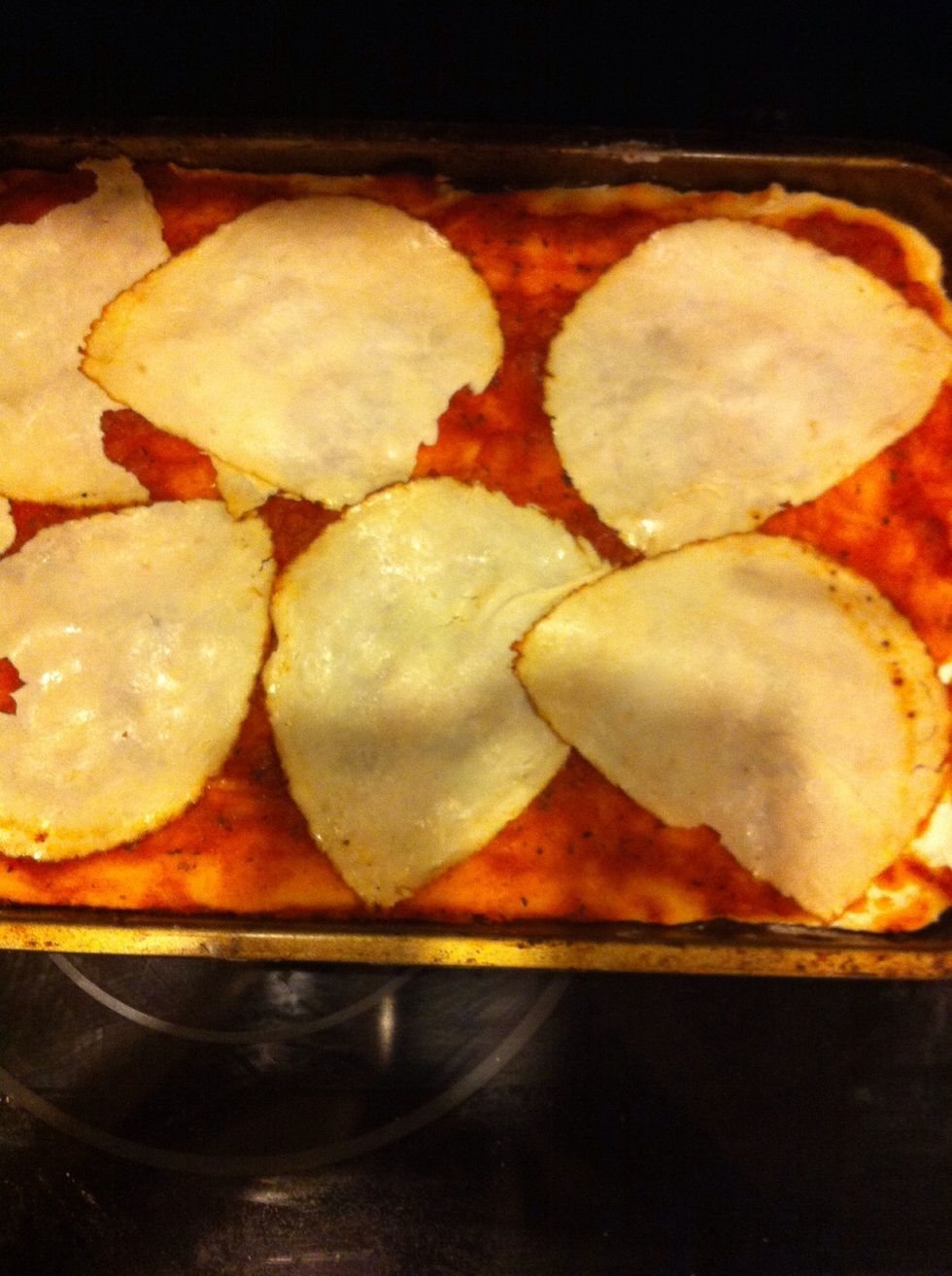 (Buffalo chicken and mozzarella cheese)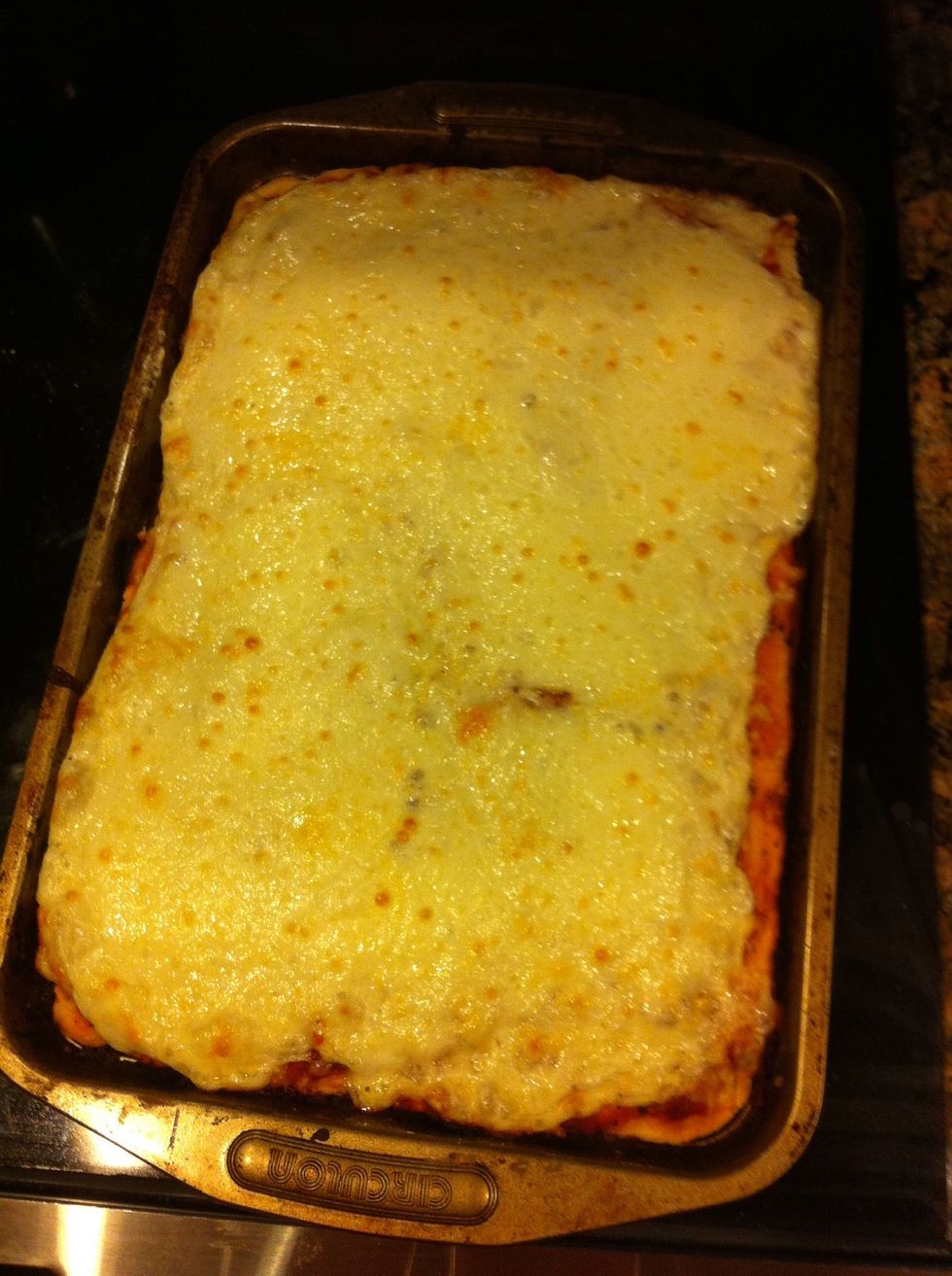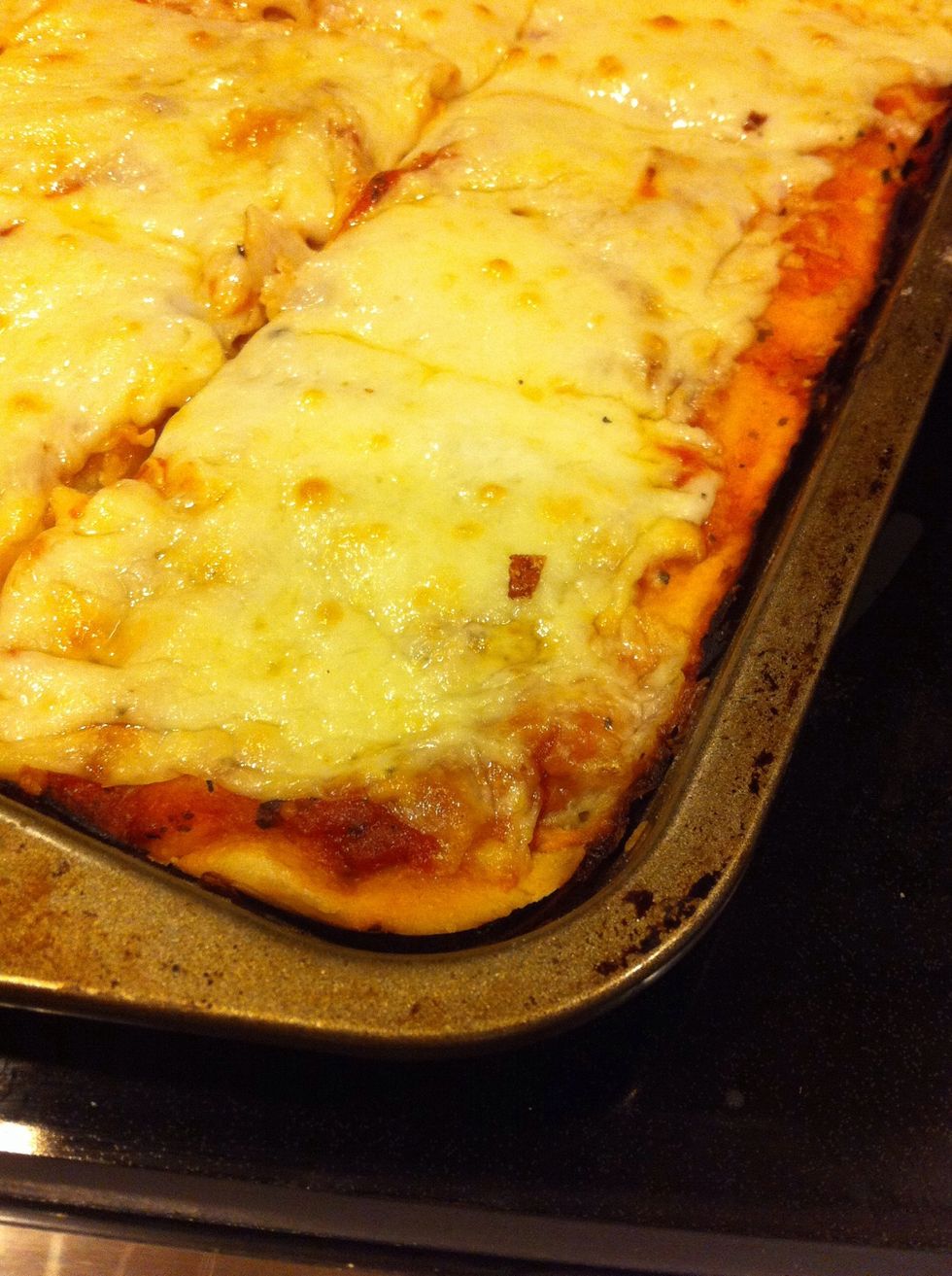 4.0c All purpose flour (+ more if needed)
1.0part Dry yeast (1 packet)
2.0tsp Salt
1.0tsp Sugar
2.0tsp Olive oil
2.0c Warm water
Pizza sauce
Favorite Toppings