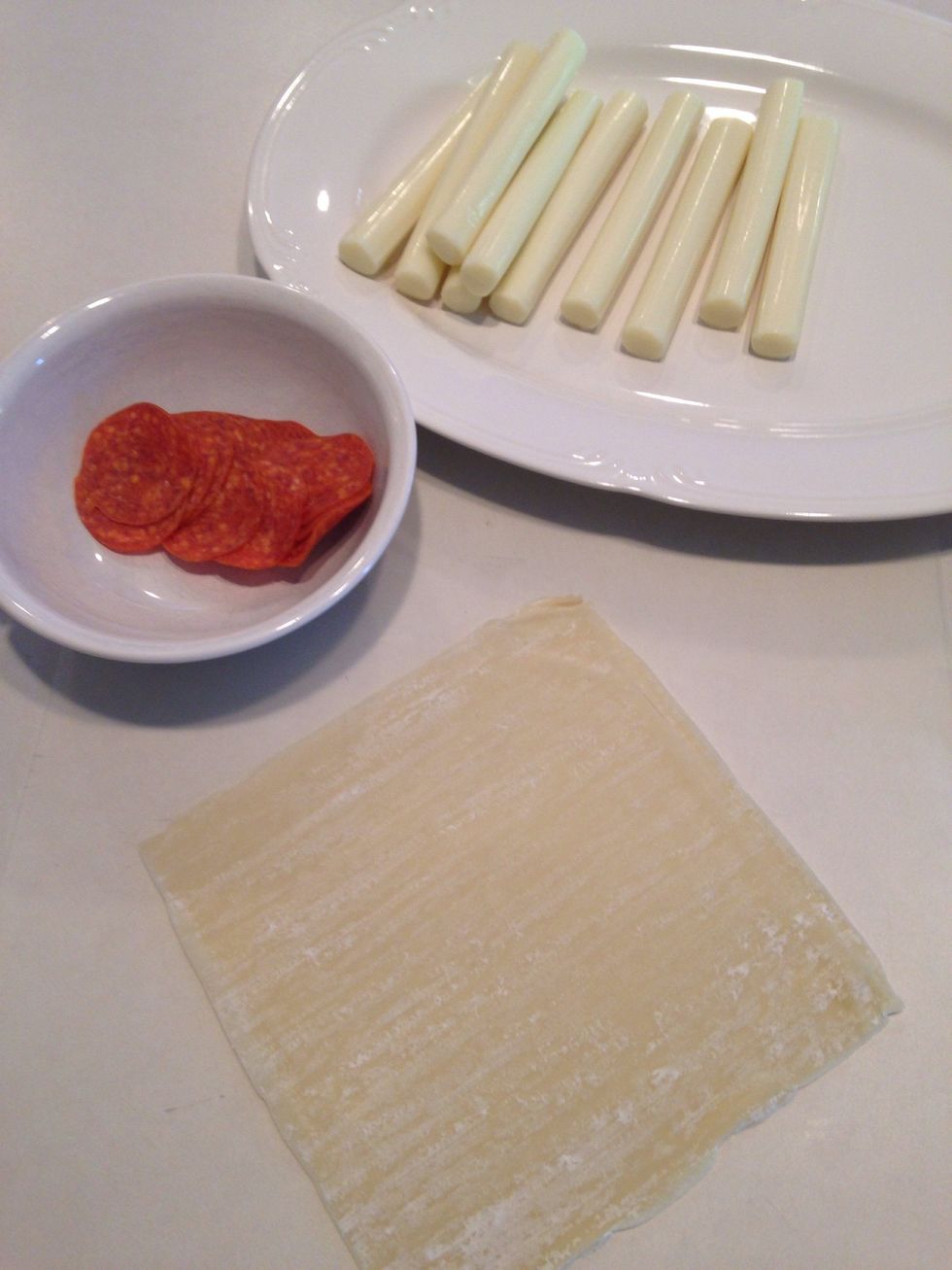 Set out ingredients.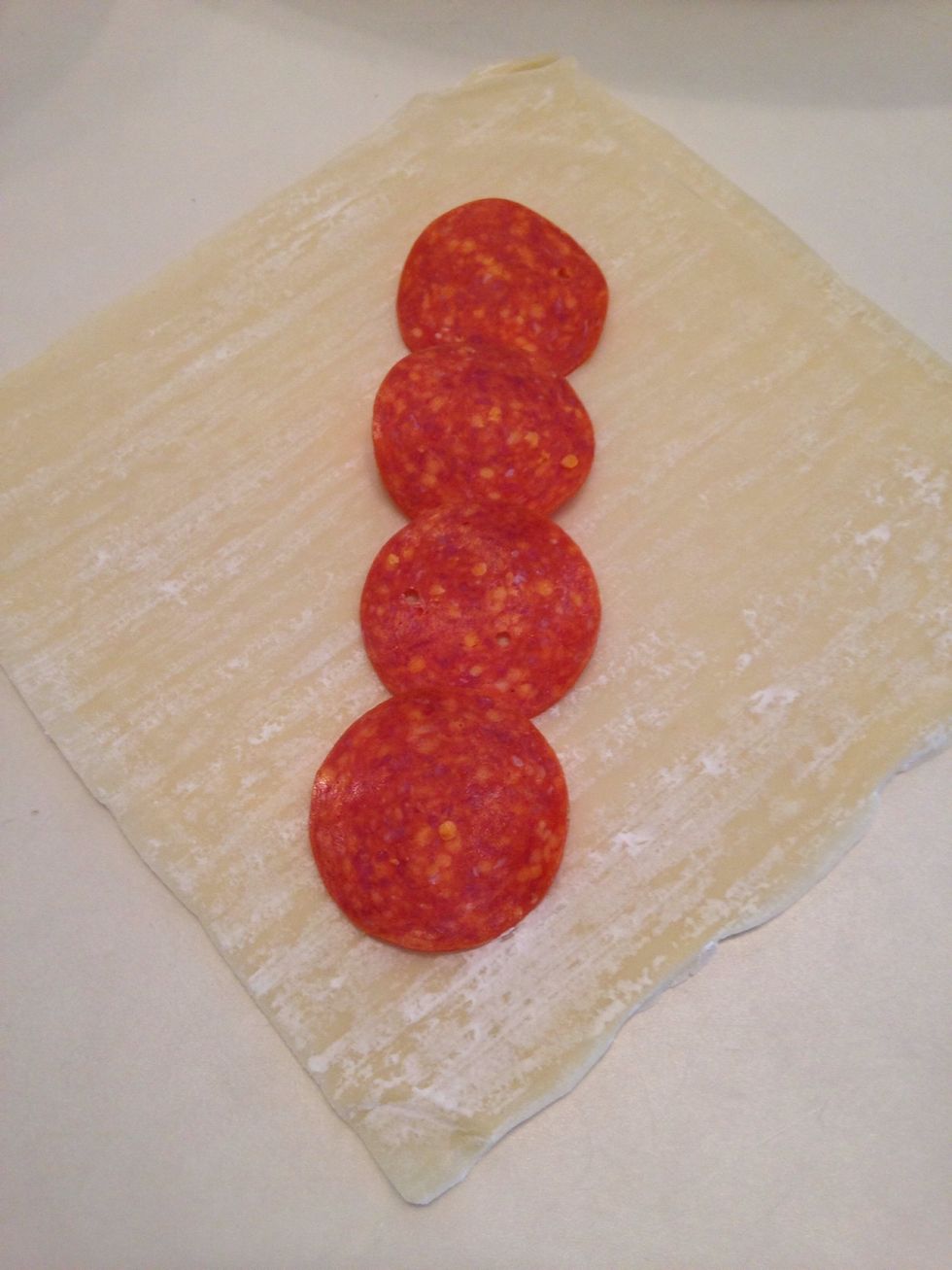 Lay out four pepperoni slices across the egg roll wrapper like this.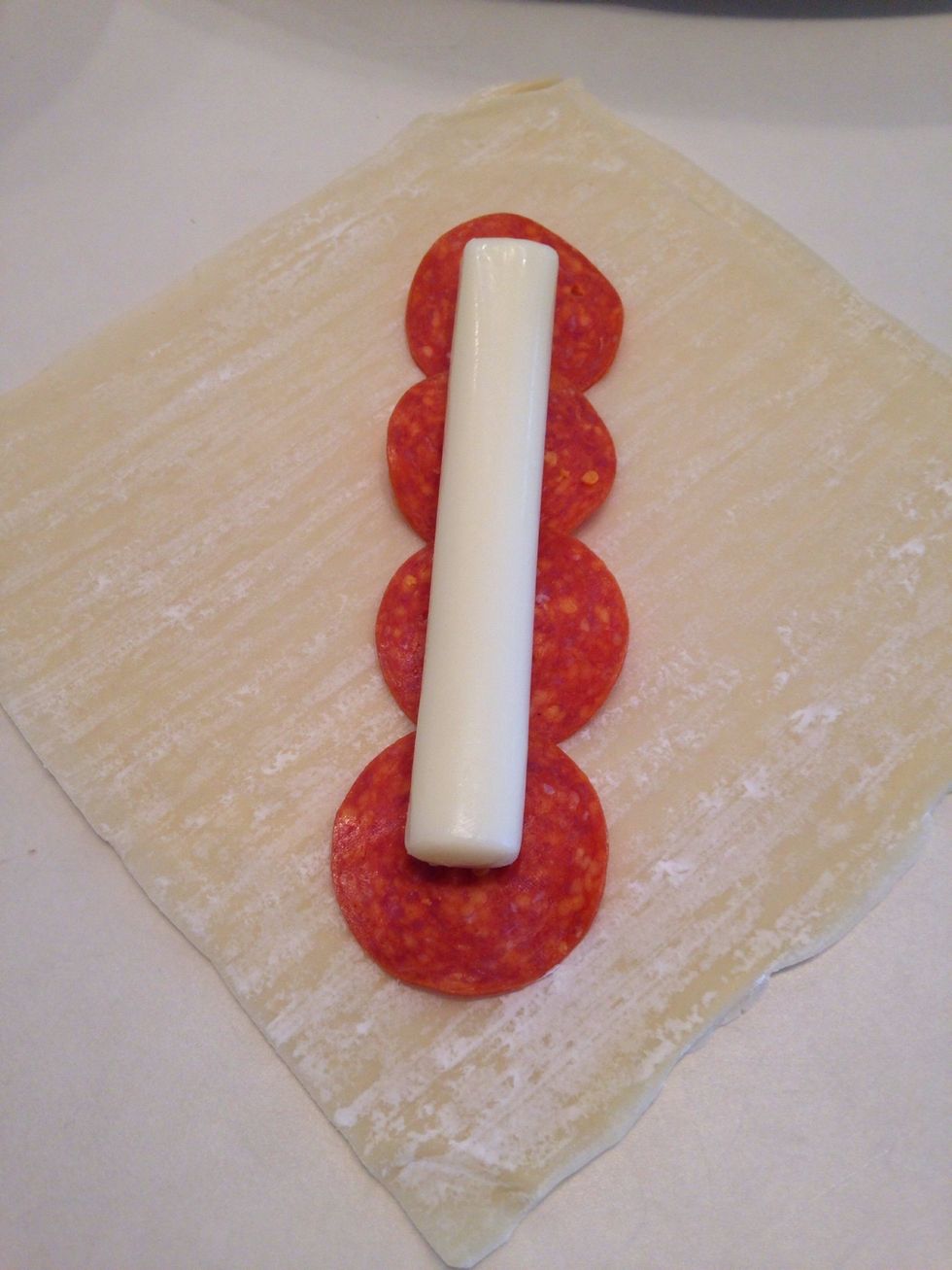 Place one cheese stick on top.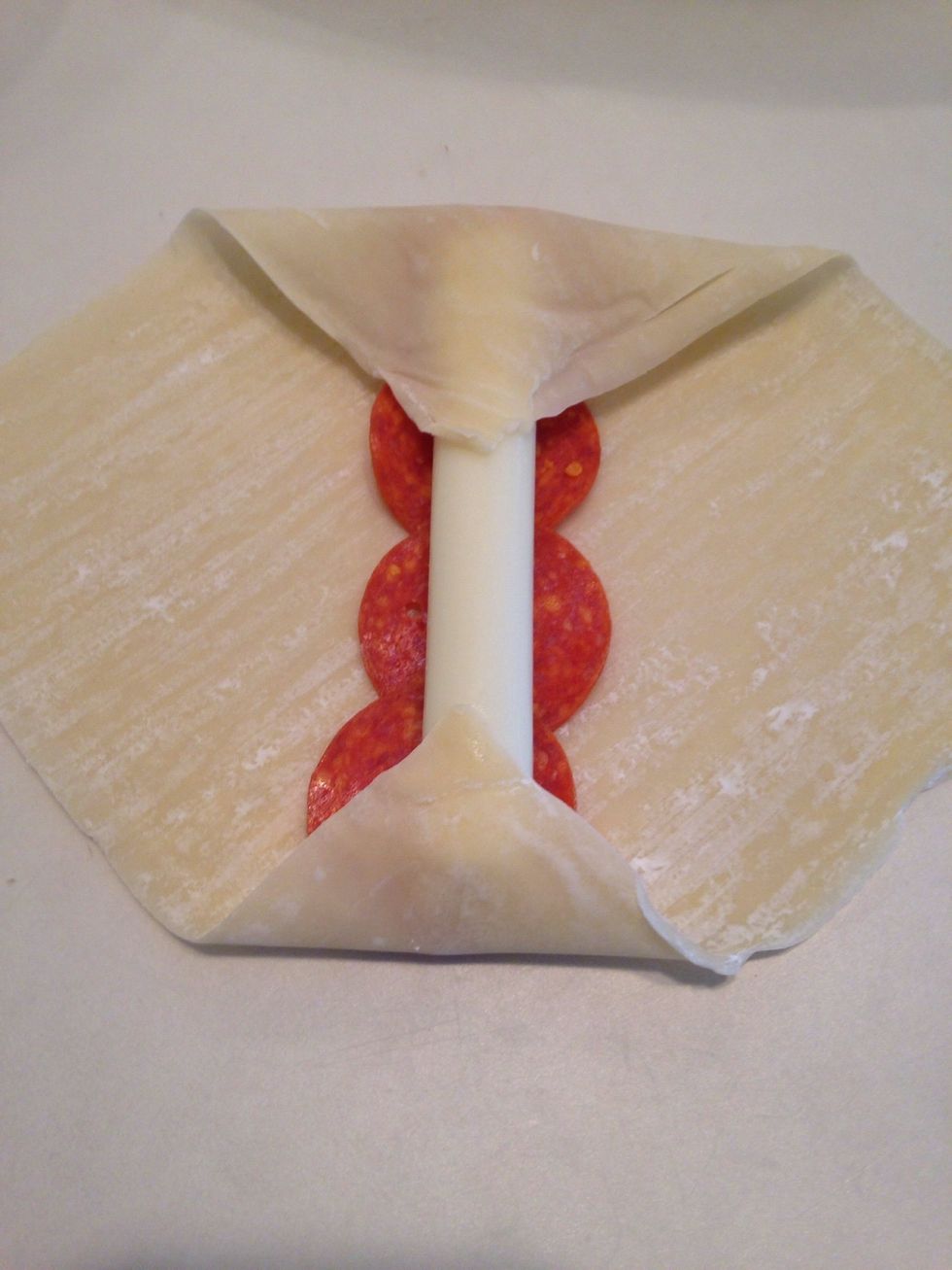 Roll in the sides of the egg roll wrapper. Use a little bit of water to wet the wrapper and make it stick in place on the edges.
Fold one side over and across the pepperoni and cheese.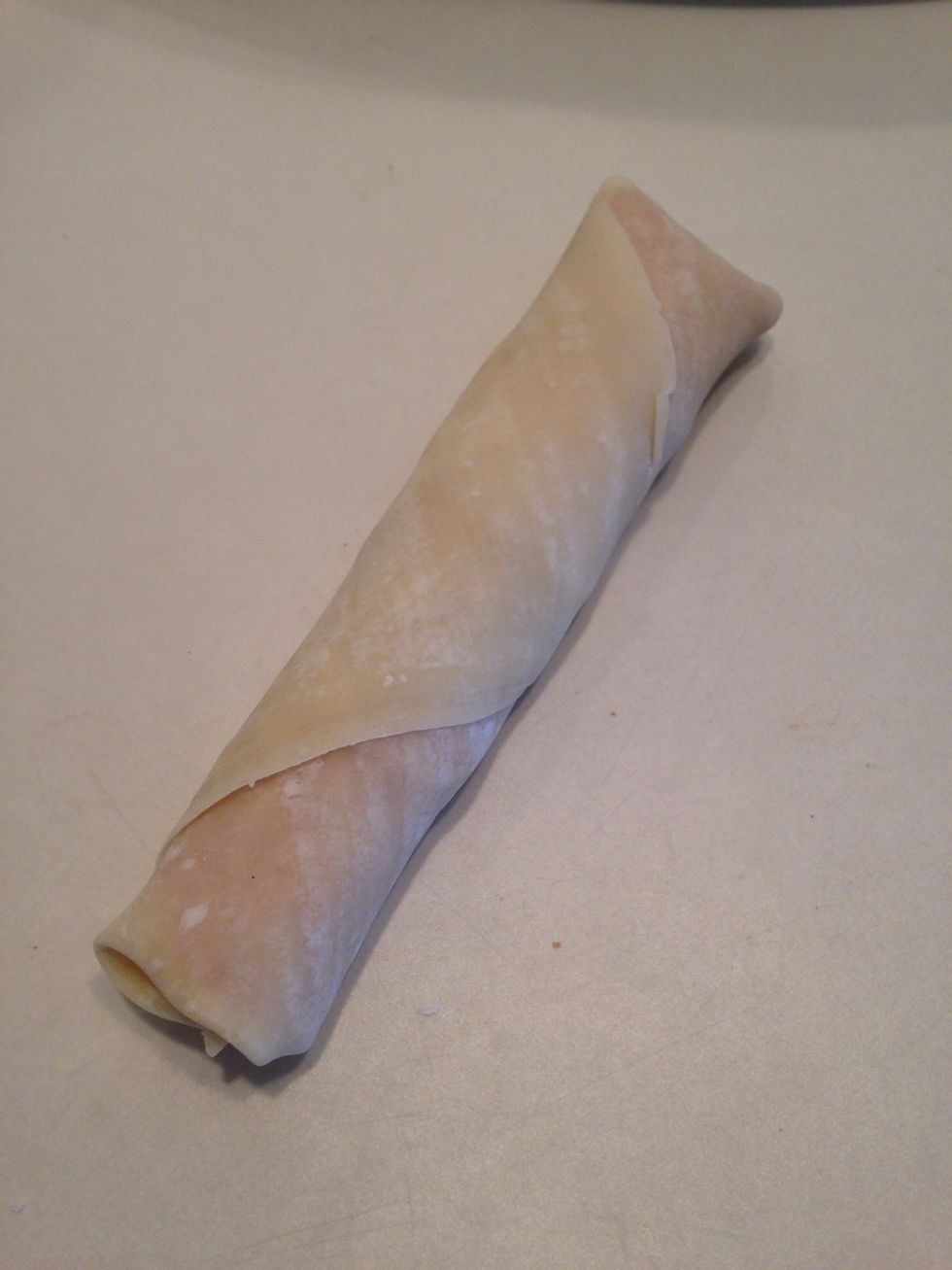 Continue rolling, using water on the edges to make the wrapper stick together.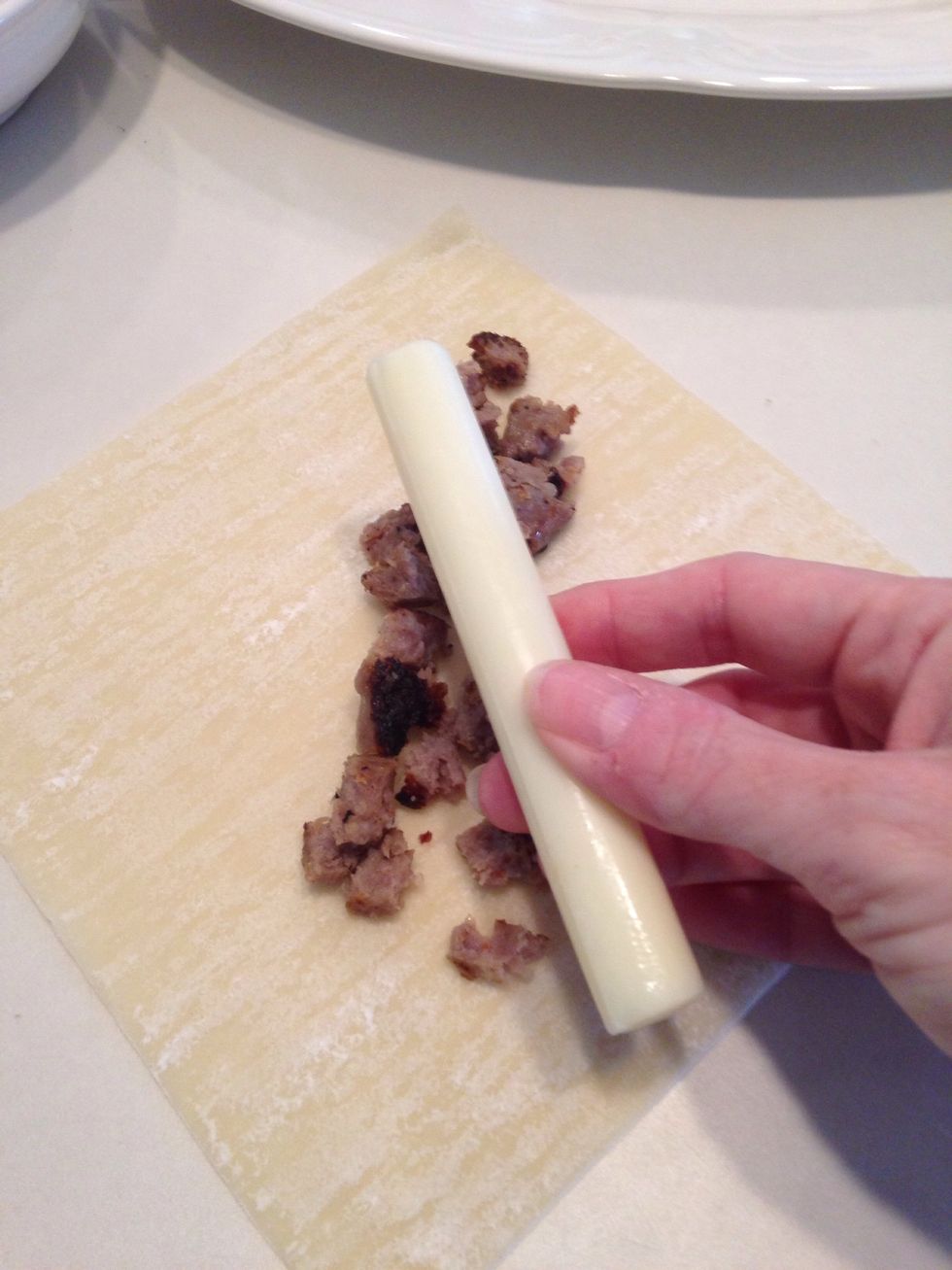 Be creative! You can put anything you like inside. I made a few sausage and cheese ones, too.
Stack egg rolls to make them easy to grab when cooking.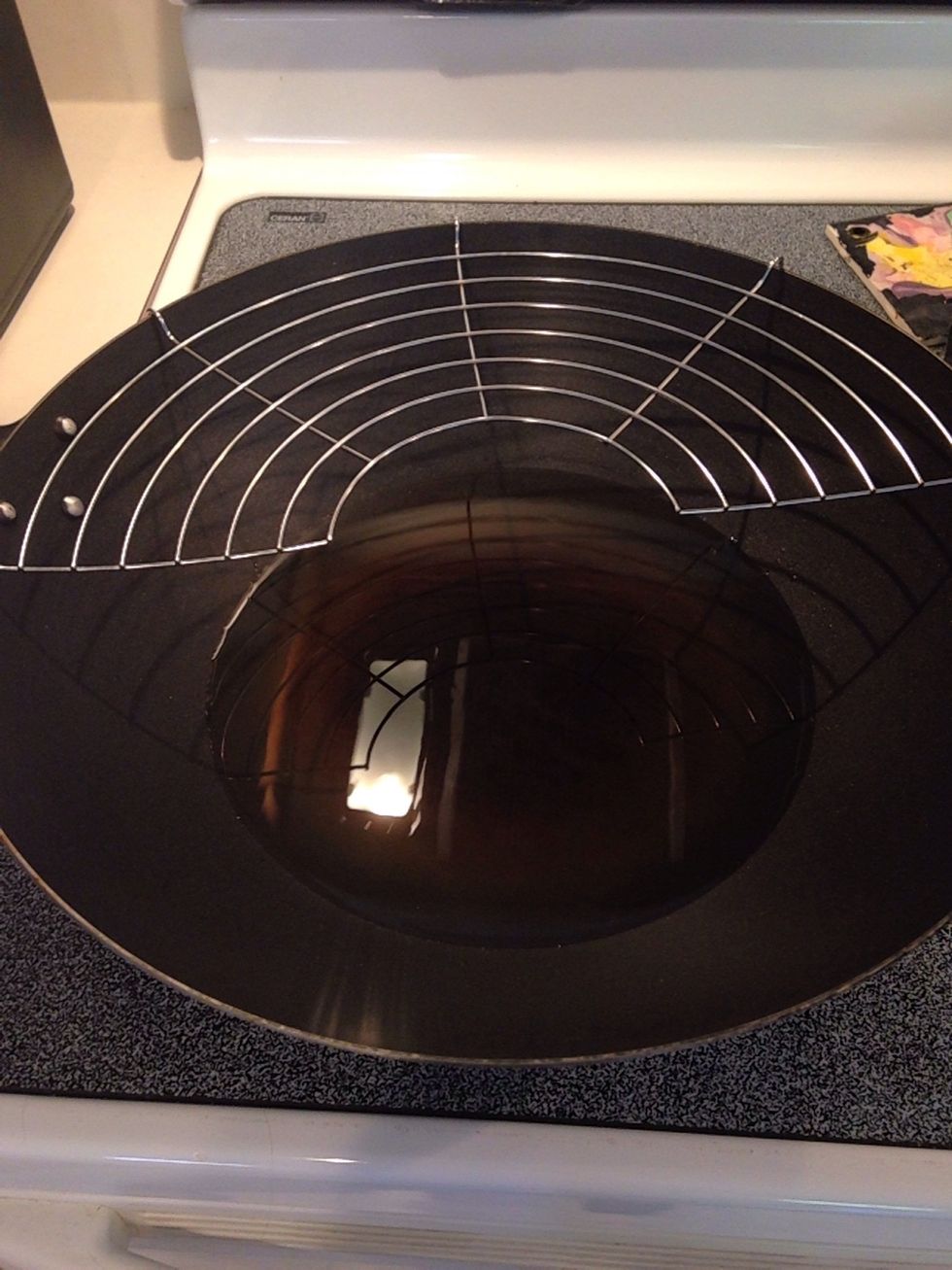 Heat vegetable oil in wok or fry pan.
Place egg rolls in oil until they lightly brown on one side.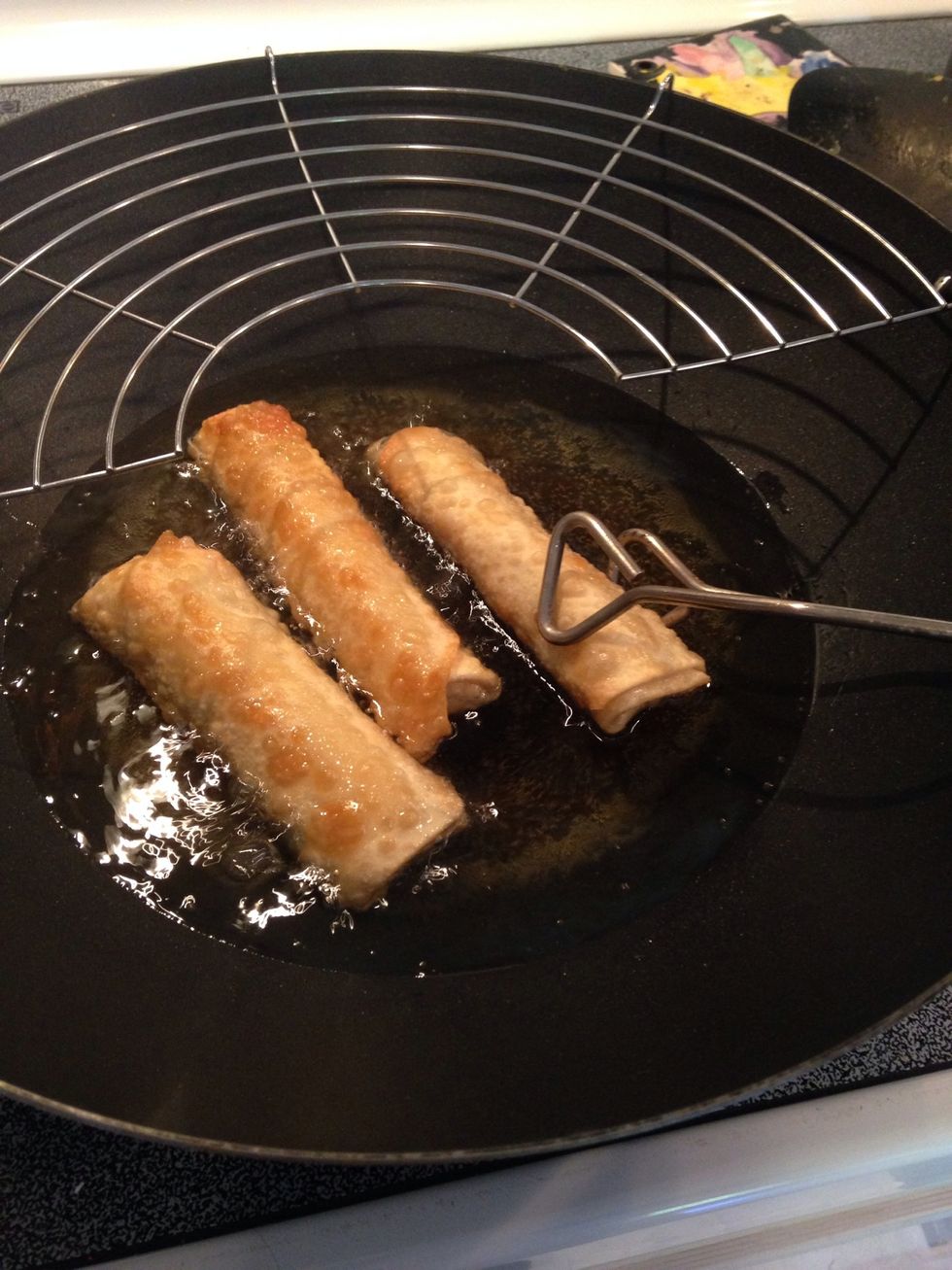 Flip egg rolls to cook on the other side.
Place egg rolls on a draining rack or paper towels to absorb excess oil.
Serve and enjoy!
1.0 Package egg roll wrappers
1.0 Package sliced pepperoni
1.0 Package mozzarella cheese sticks
Vegetable oil
Water
style="margin-bottom:60px;">