How to make homemade pizza dough
Here is a guide of how I make pizza dough. This recipe makes 2 large thin crust pizzas. I discovered this recipe in Nova Scotia, Canada. Enjoy!
38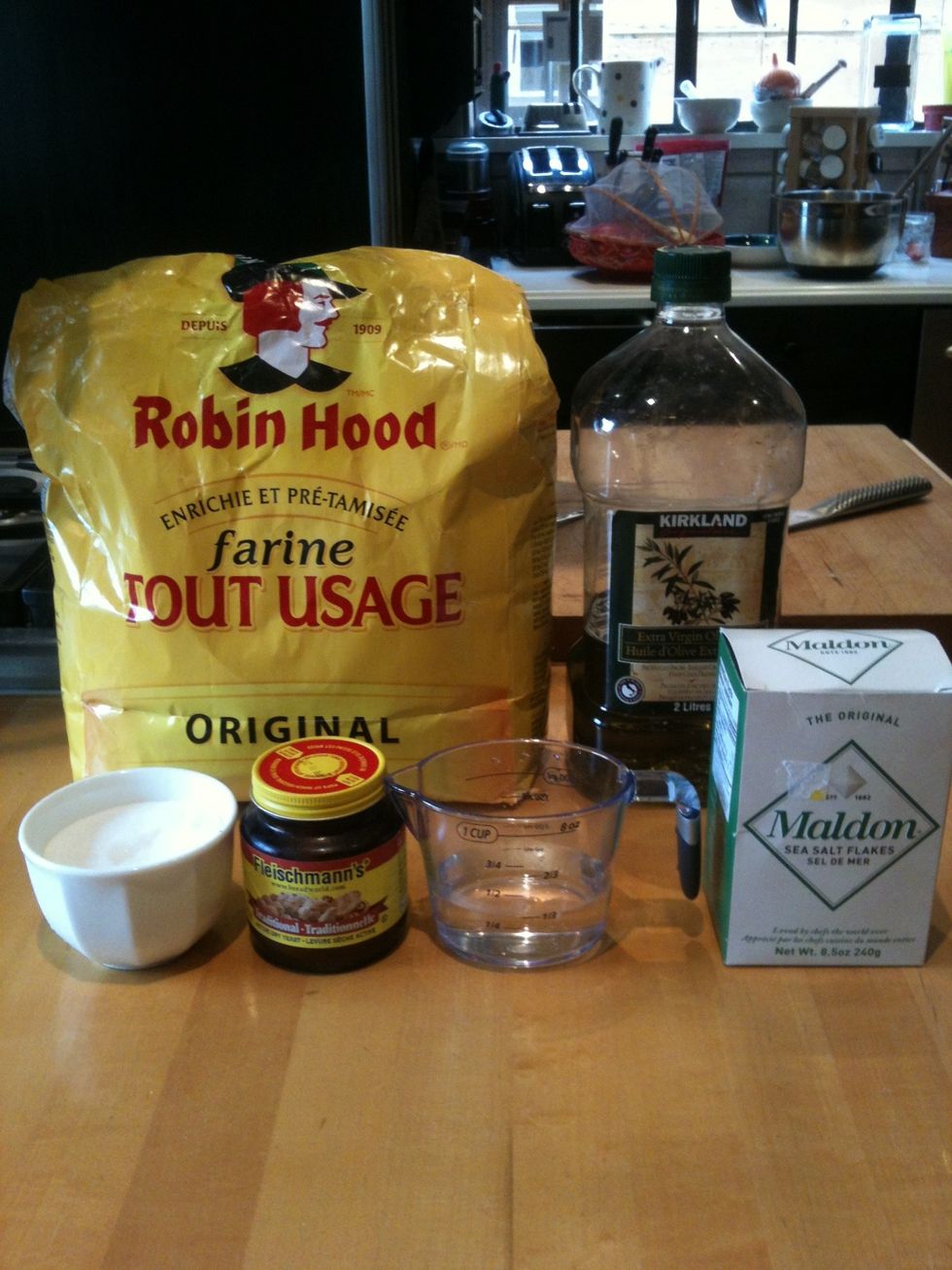 Ingredients!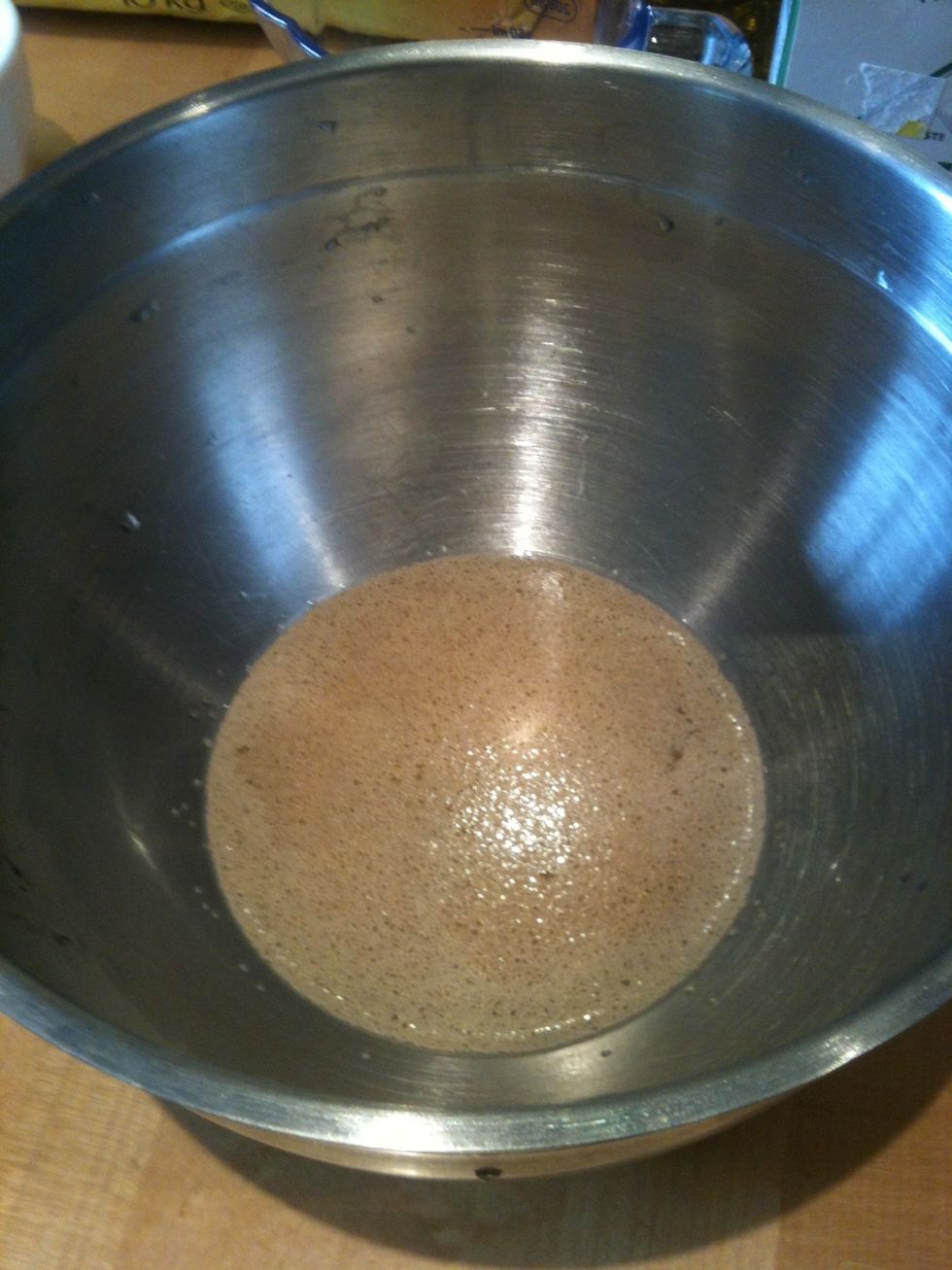 Proof the yeast! Pour 1/3 cup warm water in a mixing bowl. Dissolve a pinch of sugar in water by stirring. Sprinkle 1 1/2 teaspoons of active dry yeast onto water. Let rest for 10 minutes.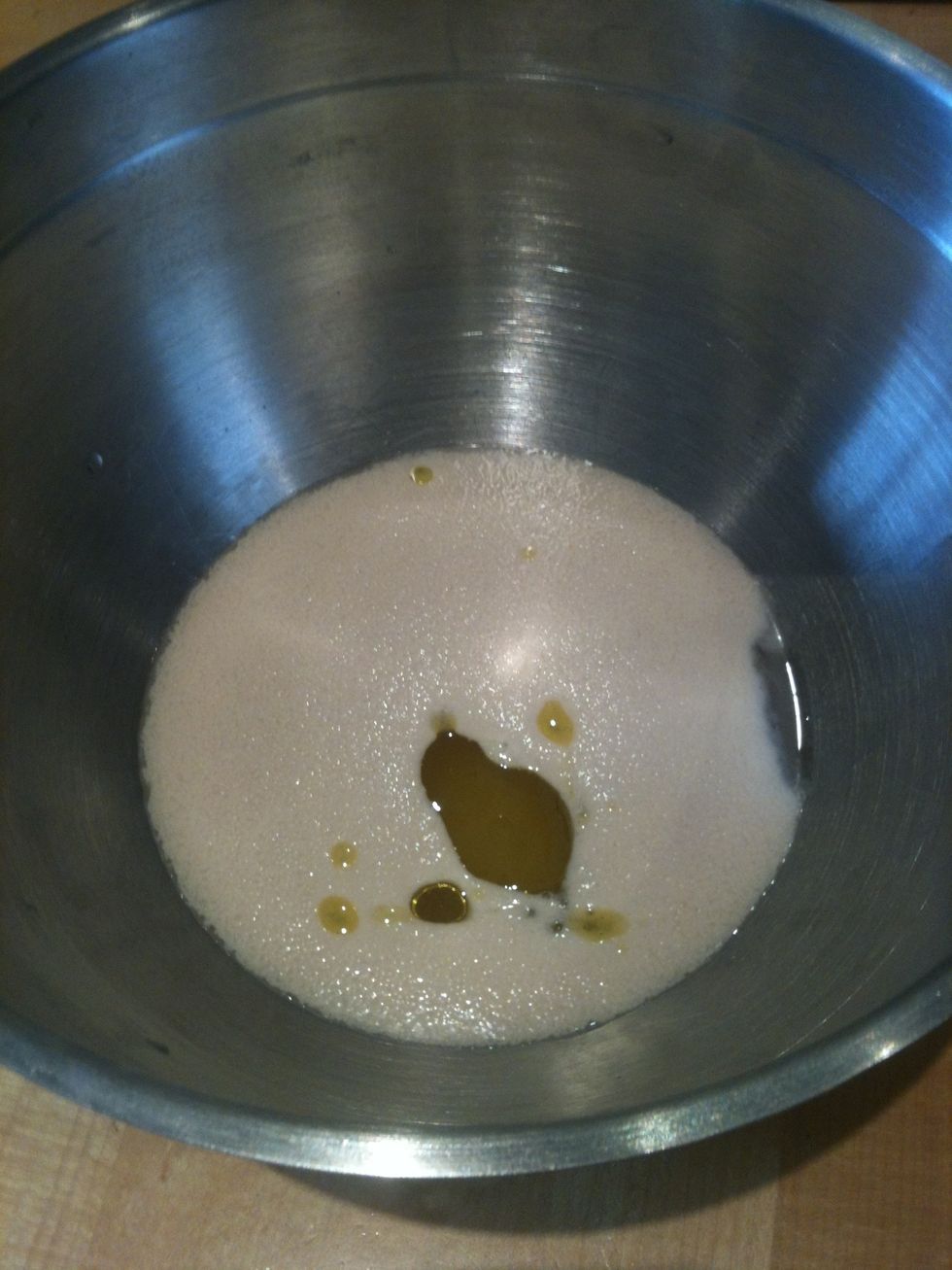 Once yeast has proofed (mixture is foamy) add another 1/3 cup water and 1 tablespoon of olive oil.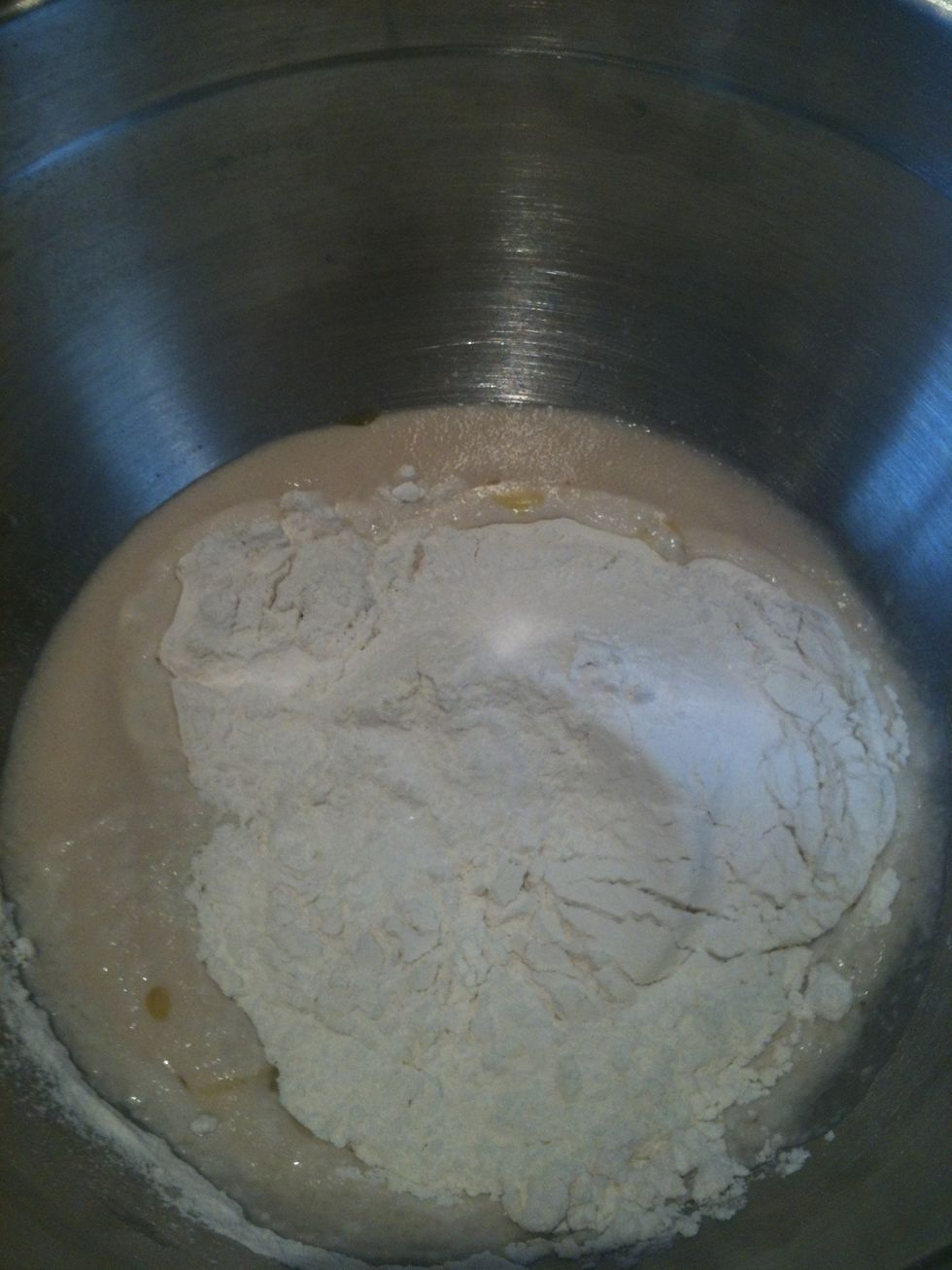 Add 1 1/2 cups flour into the liquid mixture. Reserve 1/2 cup flour for later step. Sprinkle 1/2 teaspoon of salt over flour.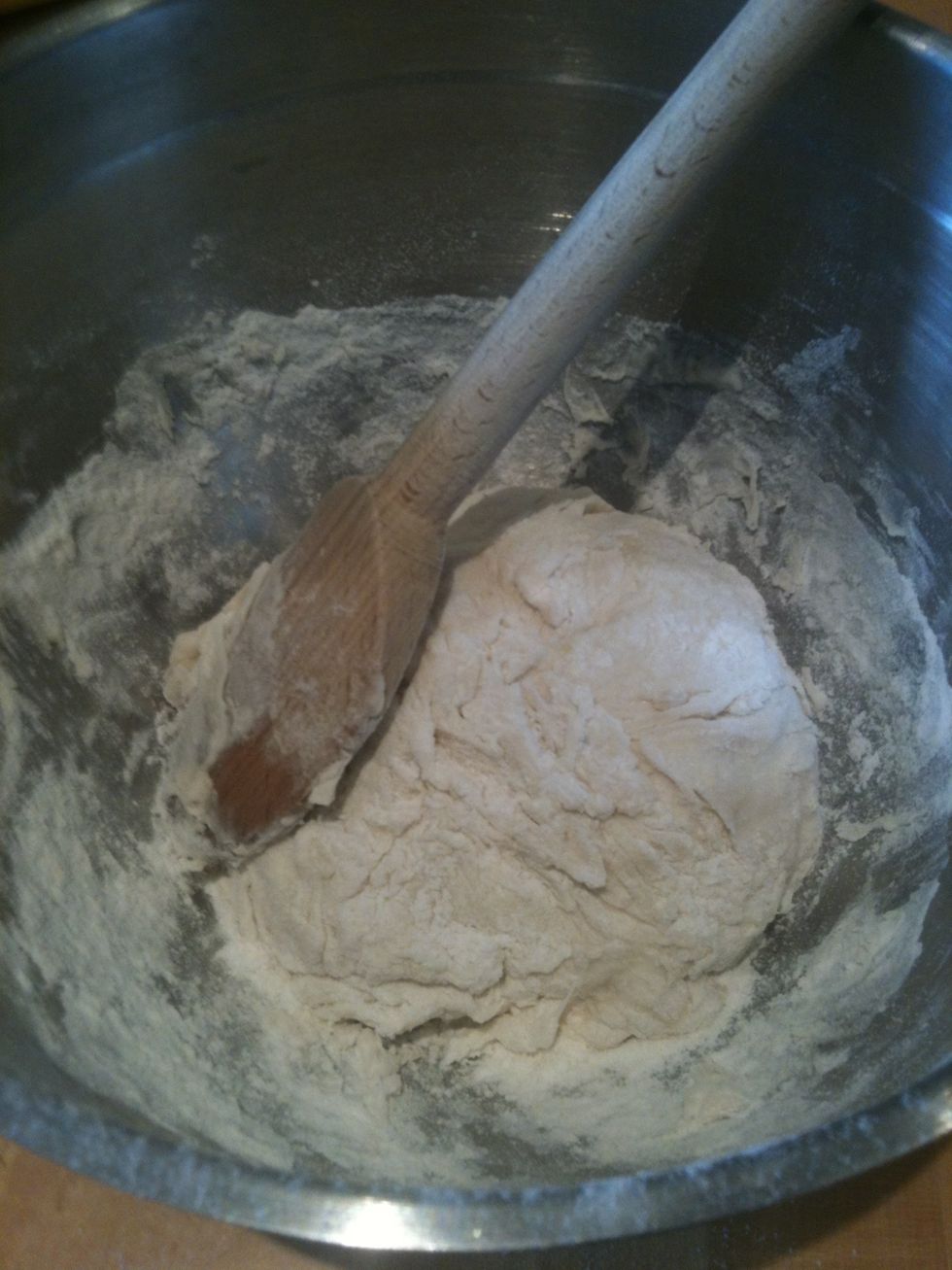 Stir mixture with a wooden spoon until a ball of dough has formed.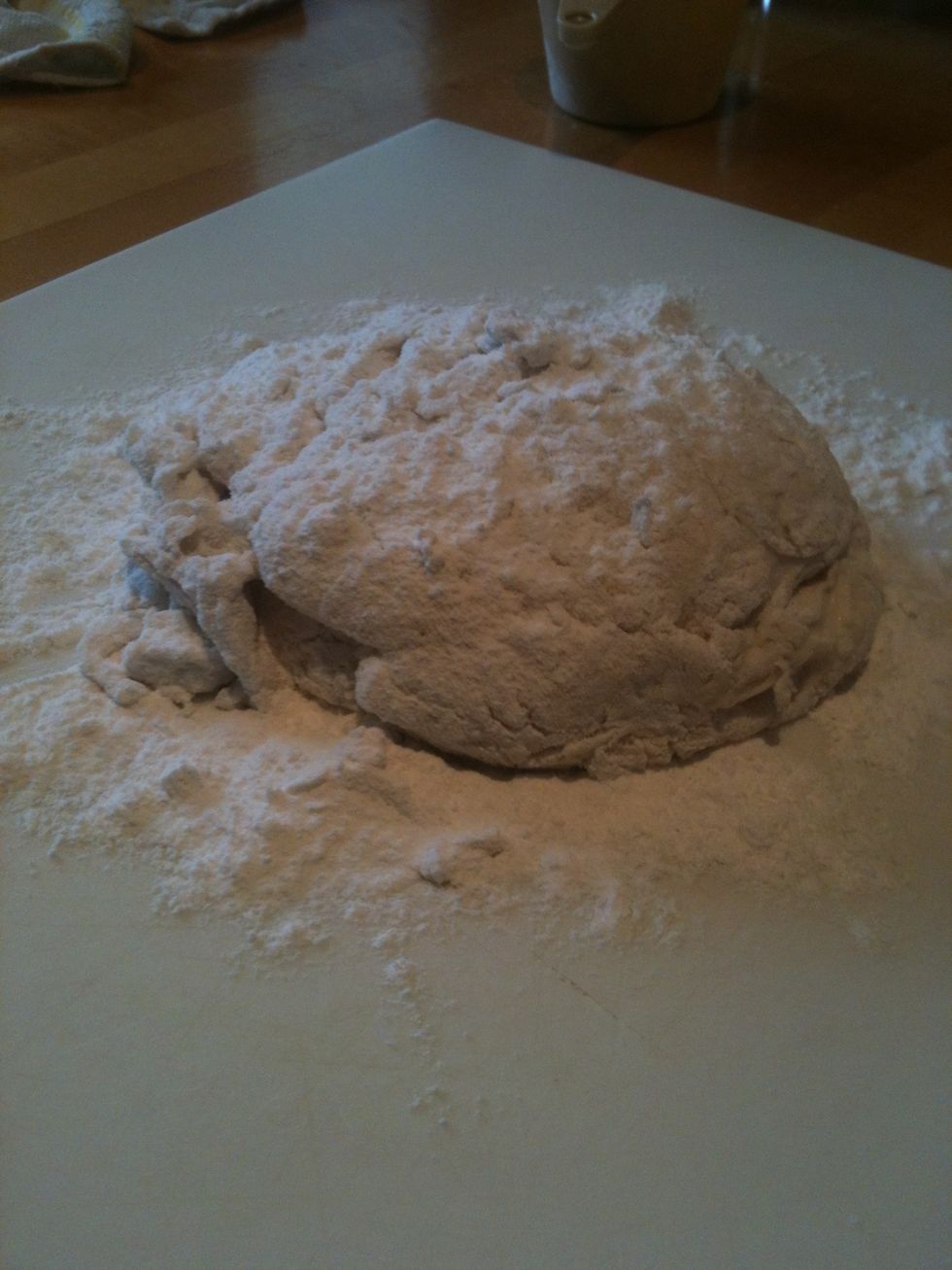 Place dough ball on floured work surface and knead while incorporating 1/2 cup of flour.
Knead for 2-5 minutes until smooth and elastic.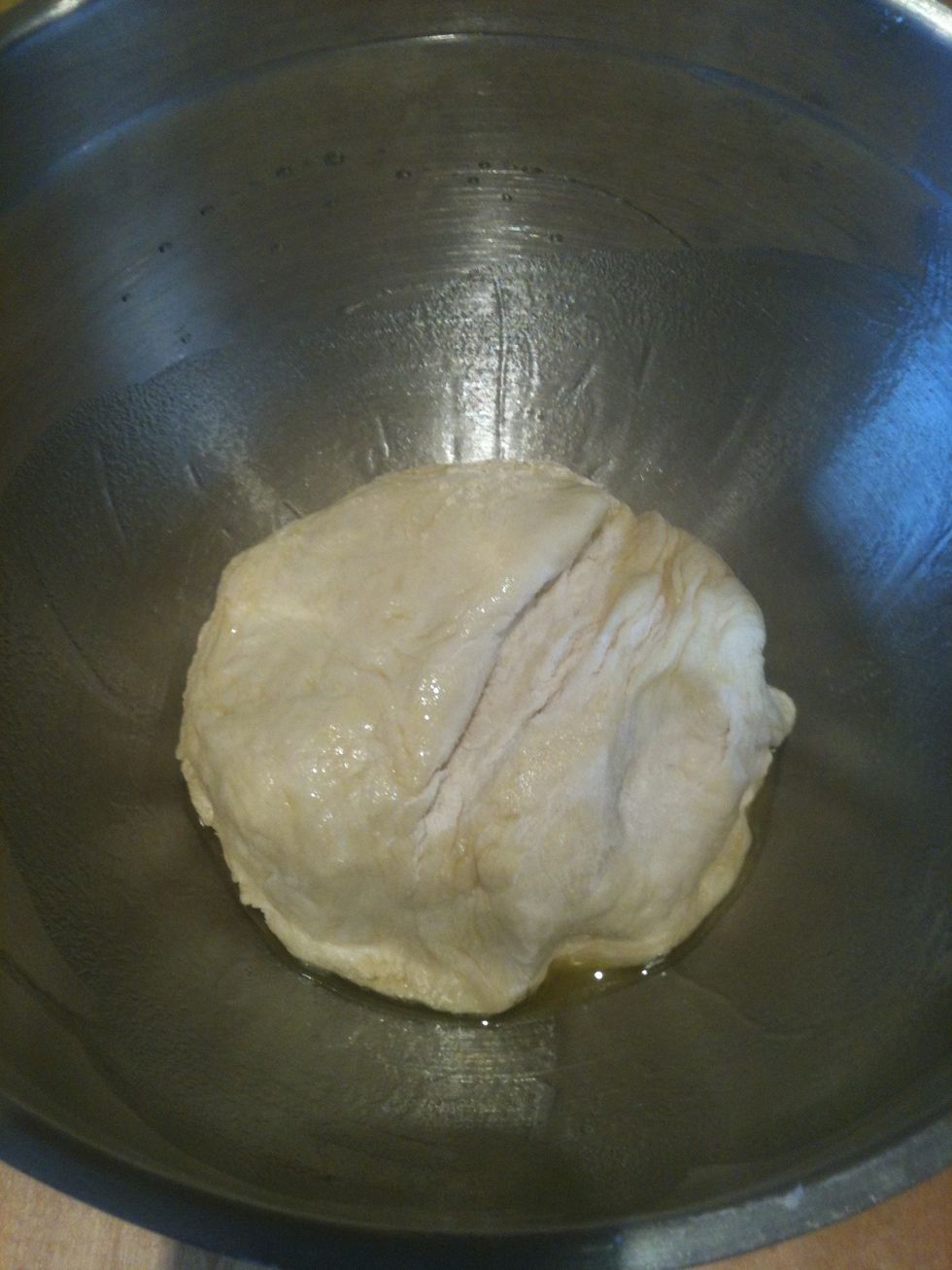 Pour a splash of olive oil in a clean bowl and roll the dough in oil while coating the sides of the bowl.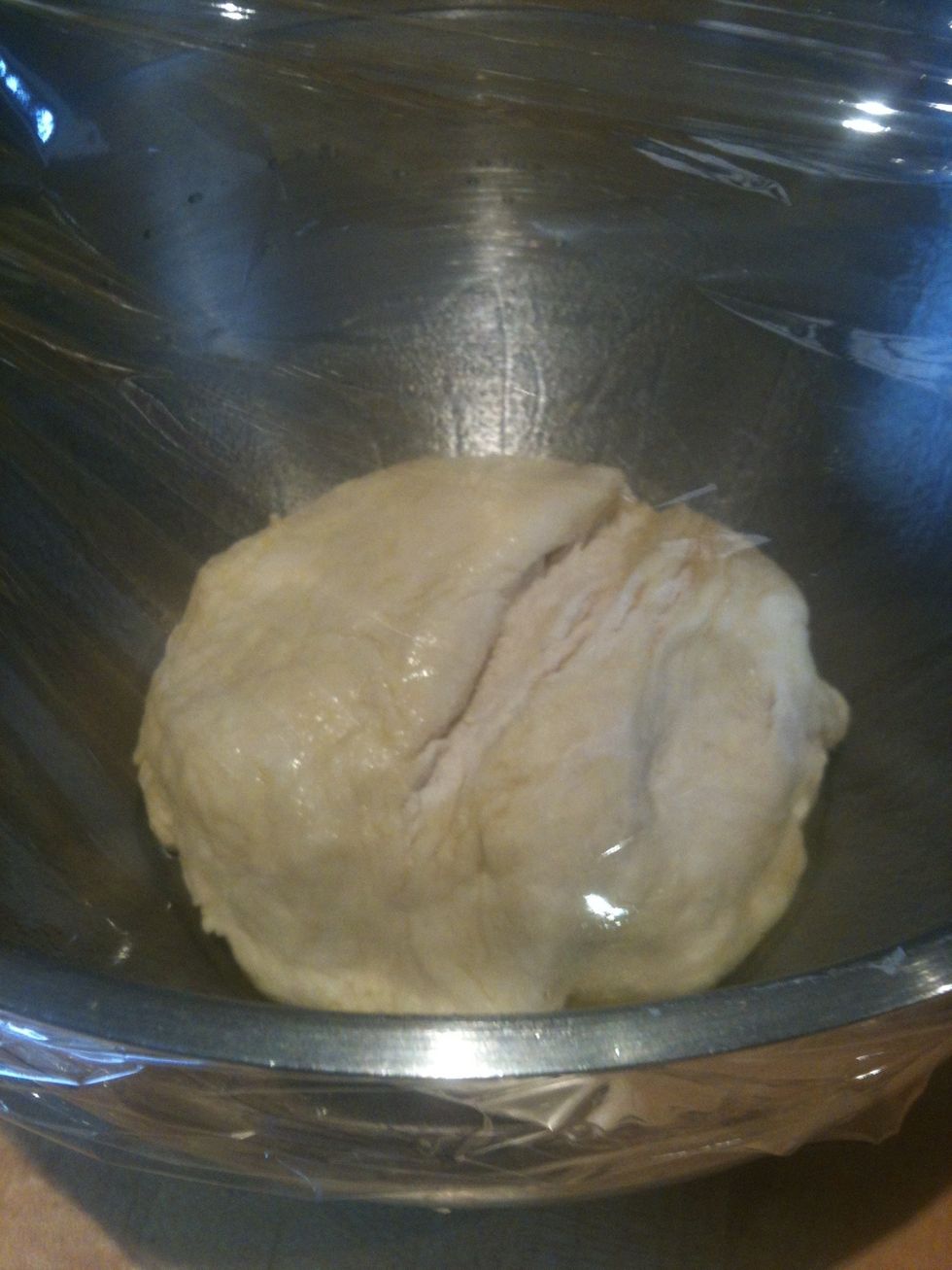 Cover bowl in plastic wrap and let rise for two hours in a warm, dark place.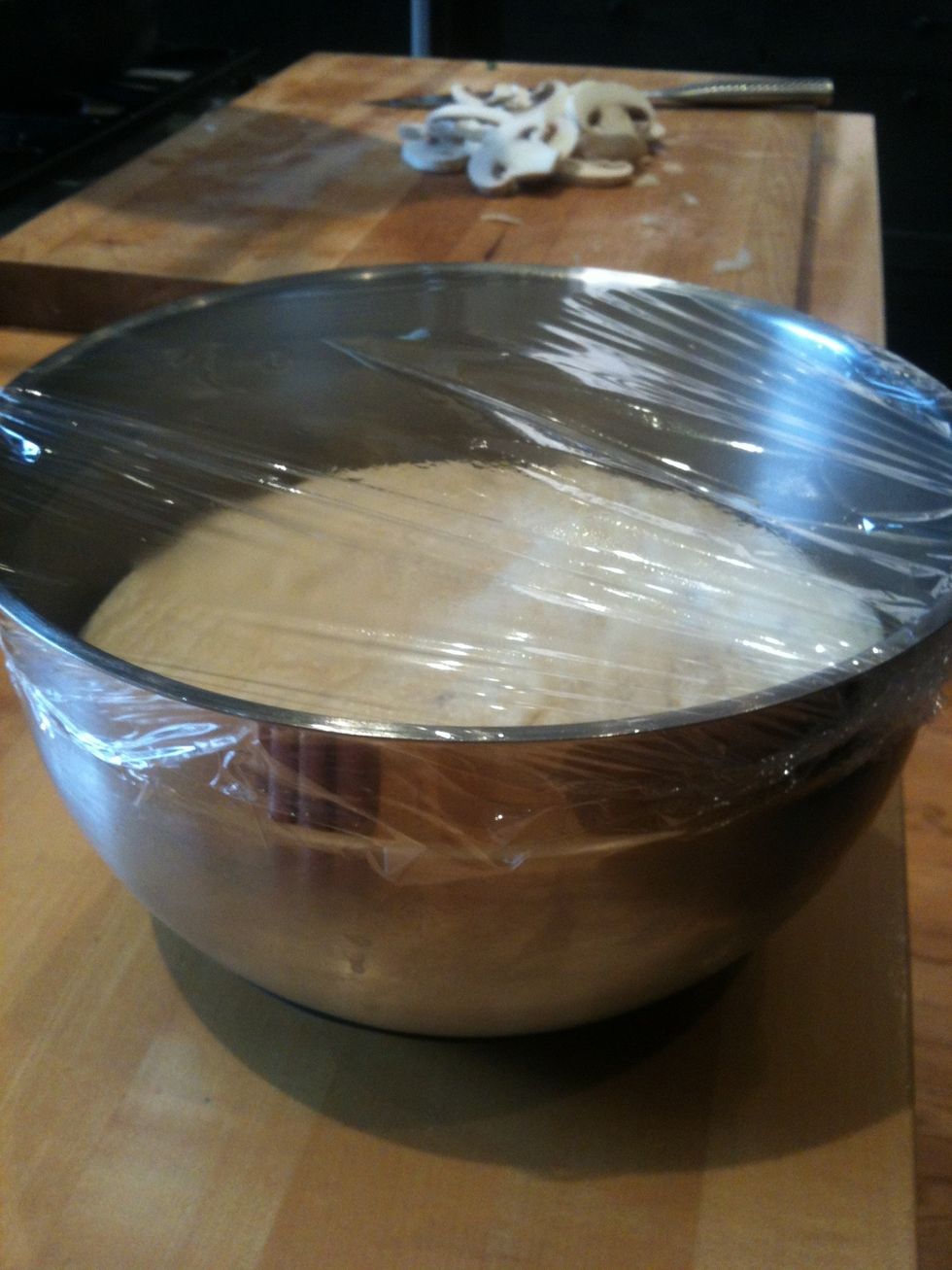 After 2 hours, the dough will have doubled in size. It is now ready to be rolled or stretched out.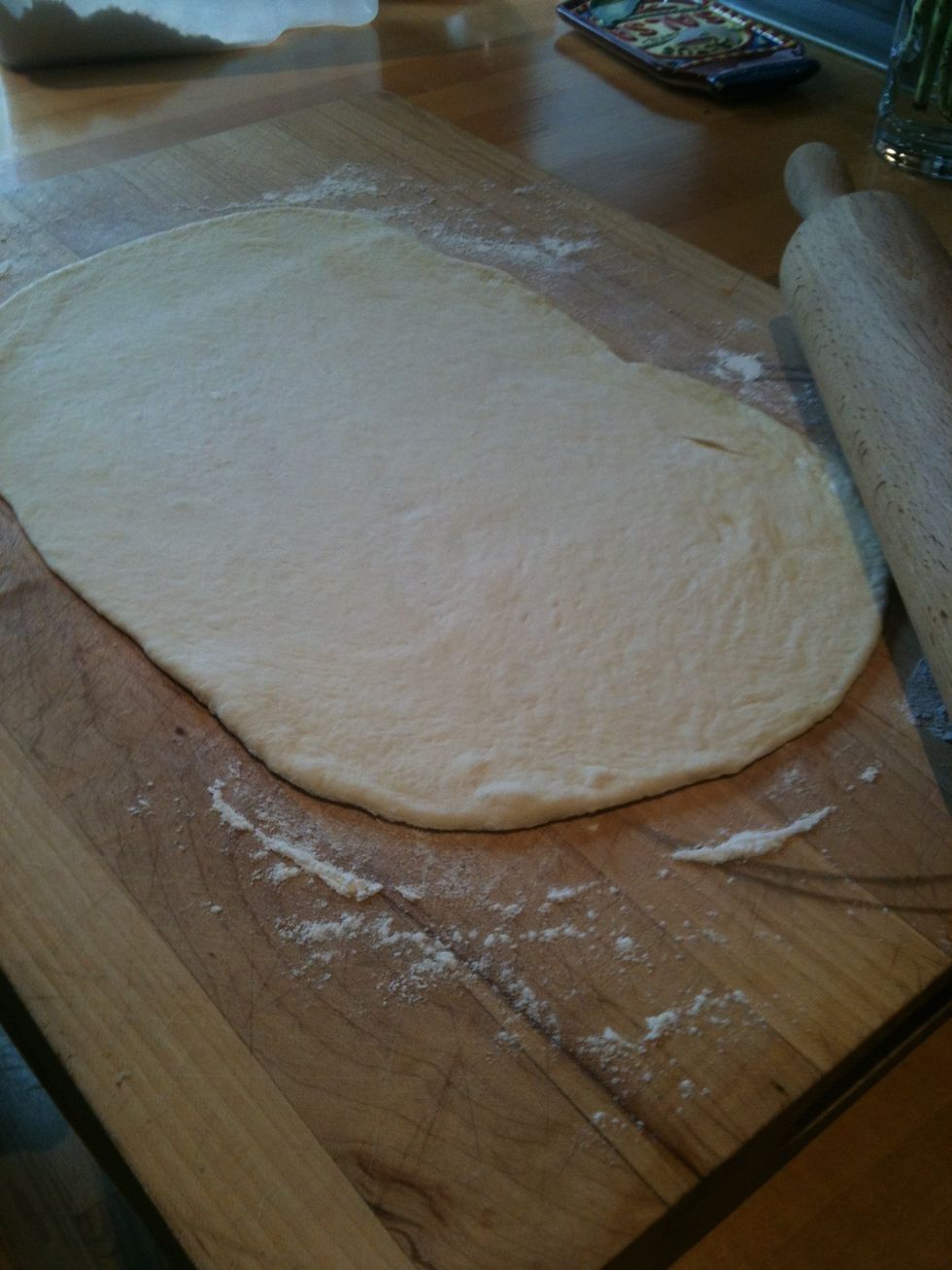 Cut dough into two equal size portions. Roll out each ball on floured surface.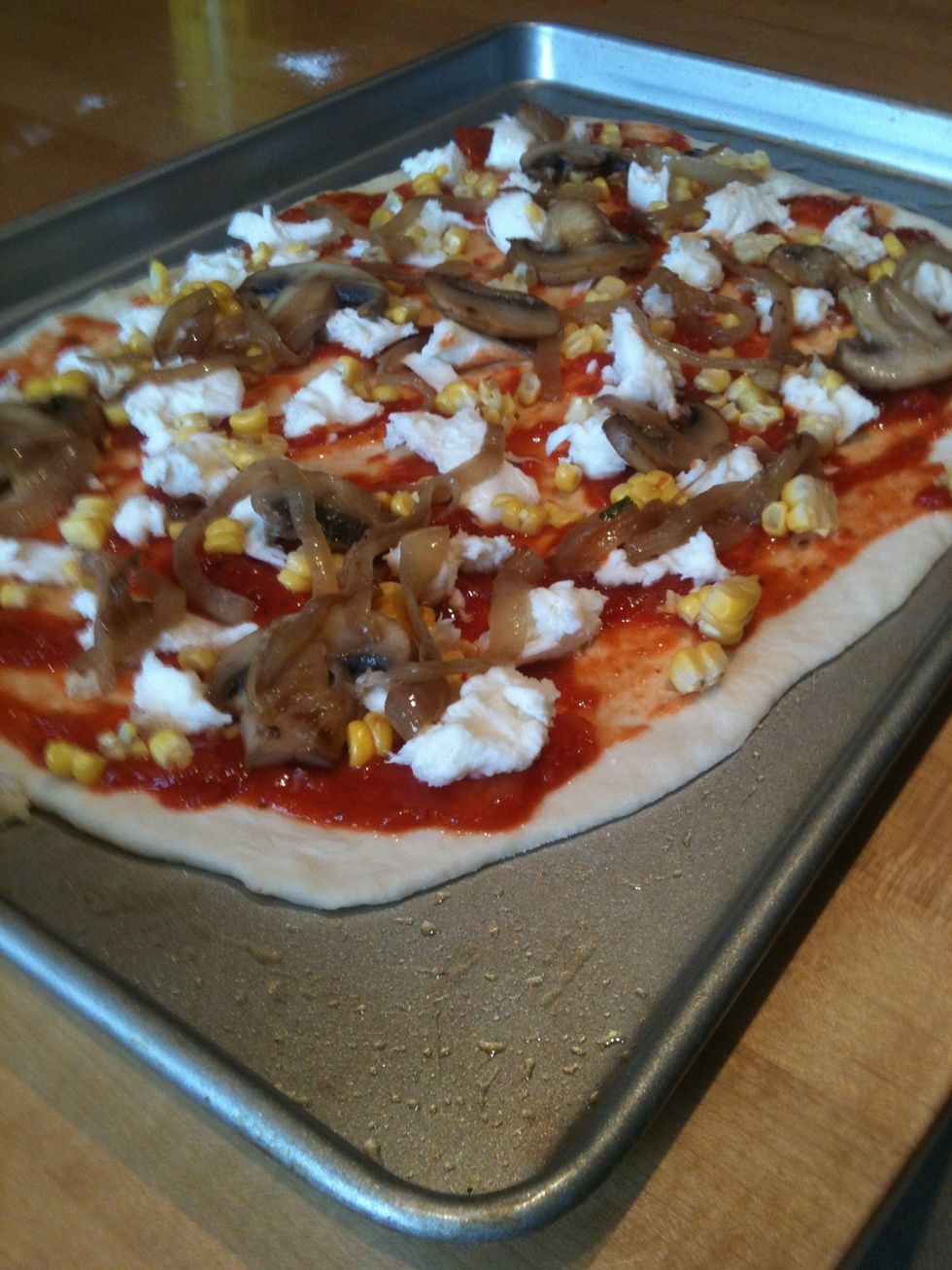 Transfer dough onto greased cookie sheet and cover with desired toppings. I chose tomato sauce, sautéed onions and mushrooms, corn and fresh mozzarella.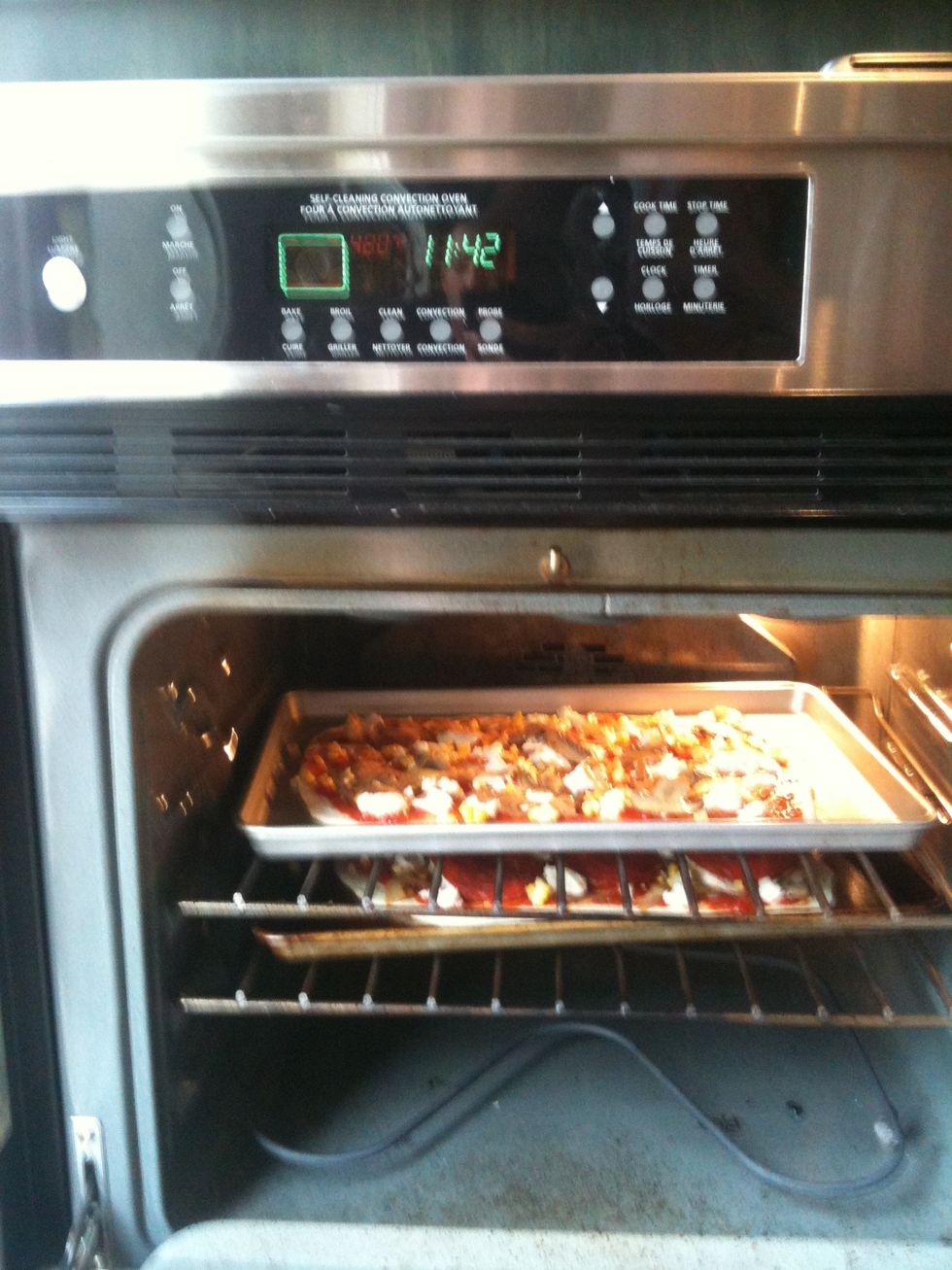 Bake pizzas at 480 degrees for 12-15 minutes or until crust is golden and crispy.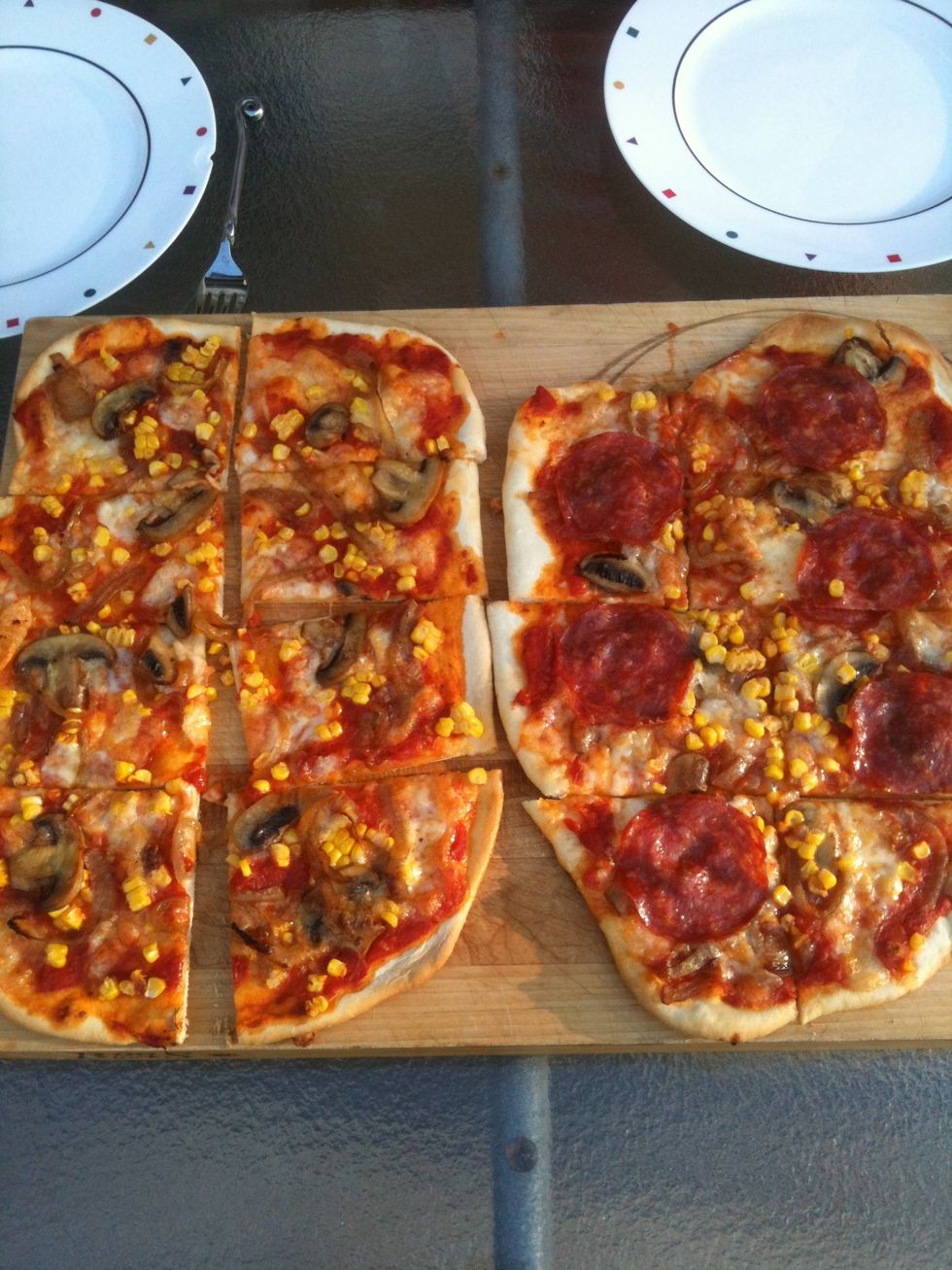 Slice, serve, eat and enjoy!
2/3c Water
1.0pch Sugar
1/2tsp Active dry yeast
1.0Tbsp Olive oil
2.0c All-purpose flour
1/2tsp Salt