Make Homemade Pizza (Crust Made With Whey)
1642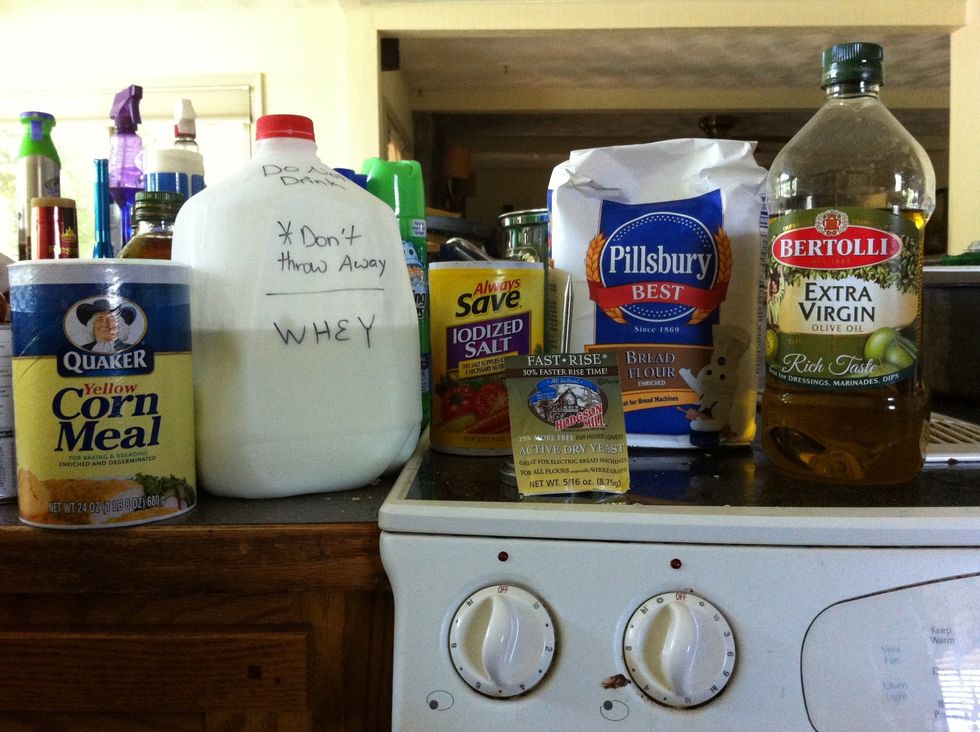 These are the ingredients I used to make the pizza dough. The whey is left over from the 'farmers cheese' I made a few days ago.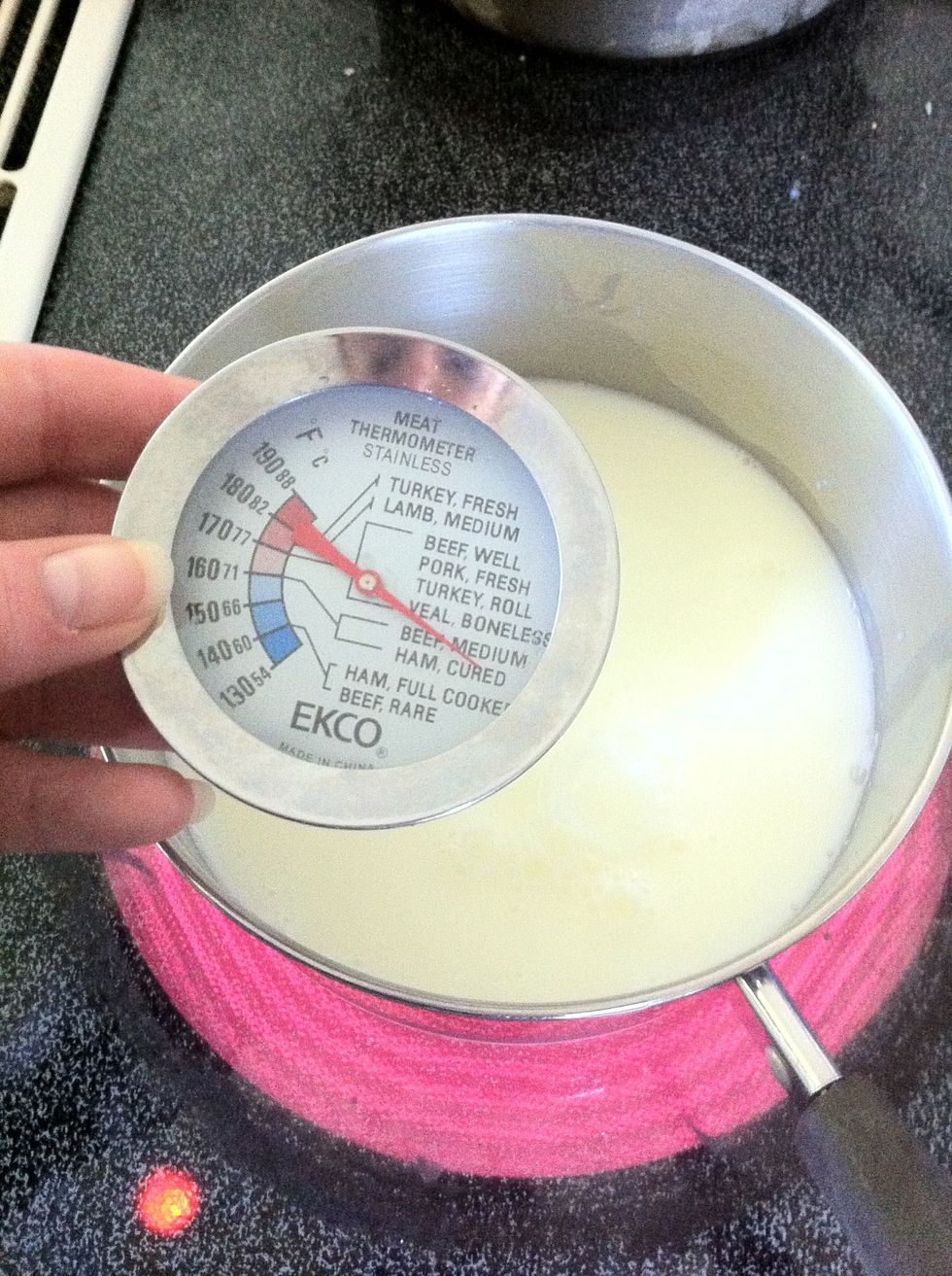 First you will want to heat your milk or whey between 120-130 degrees F. I used a meat thermometer.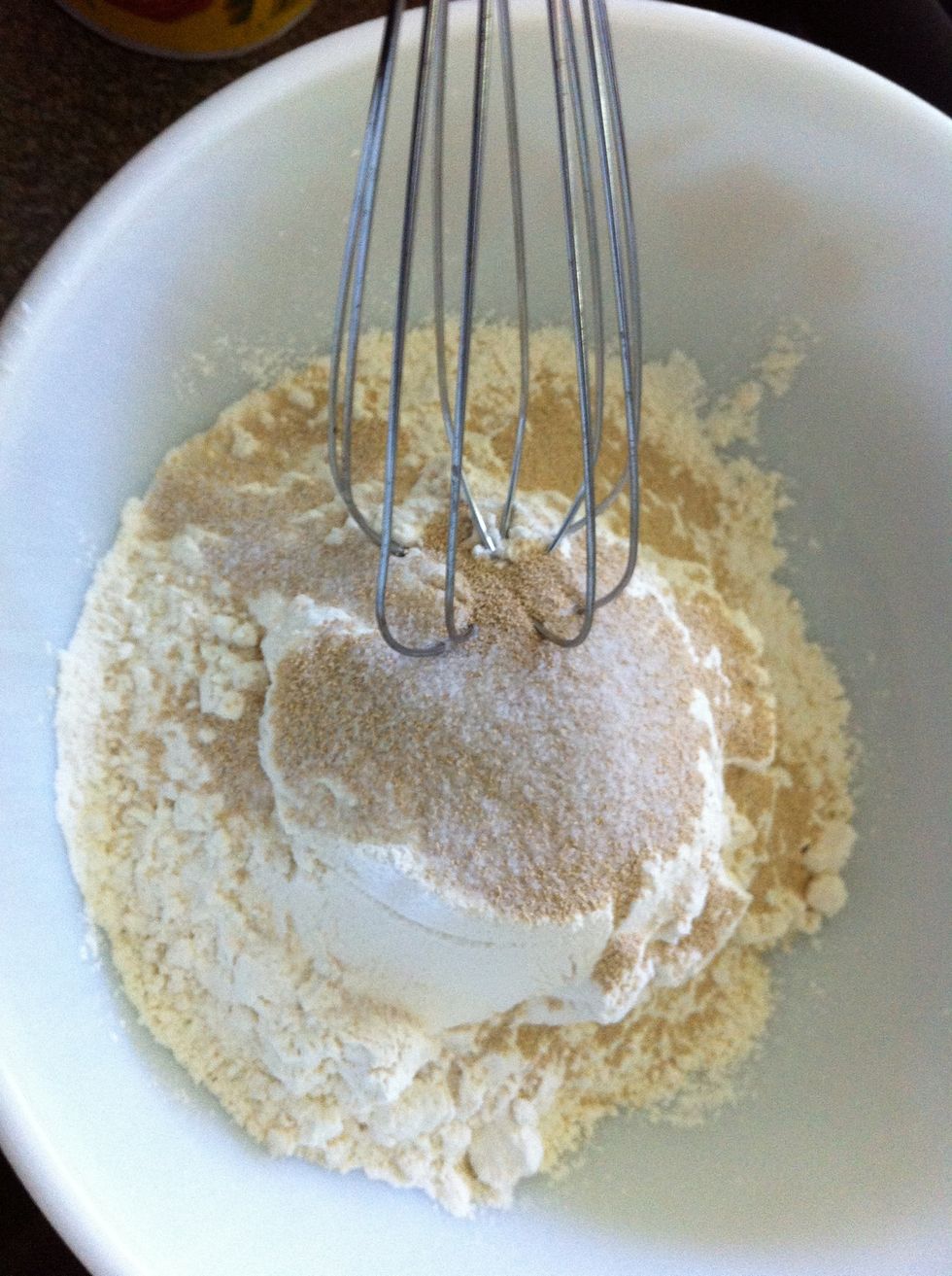 While your liquid is heating on the stove add your flour, yeast and salt into a large seperate bowl - whisk until combined. Remember to keep an eye on your whey or milk to see if it's up to temp.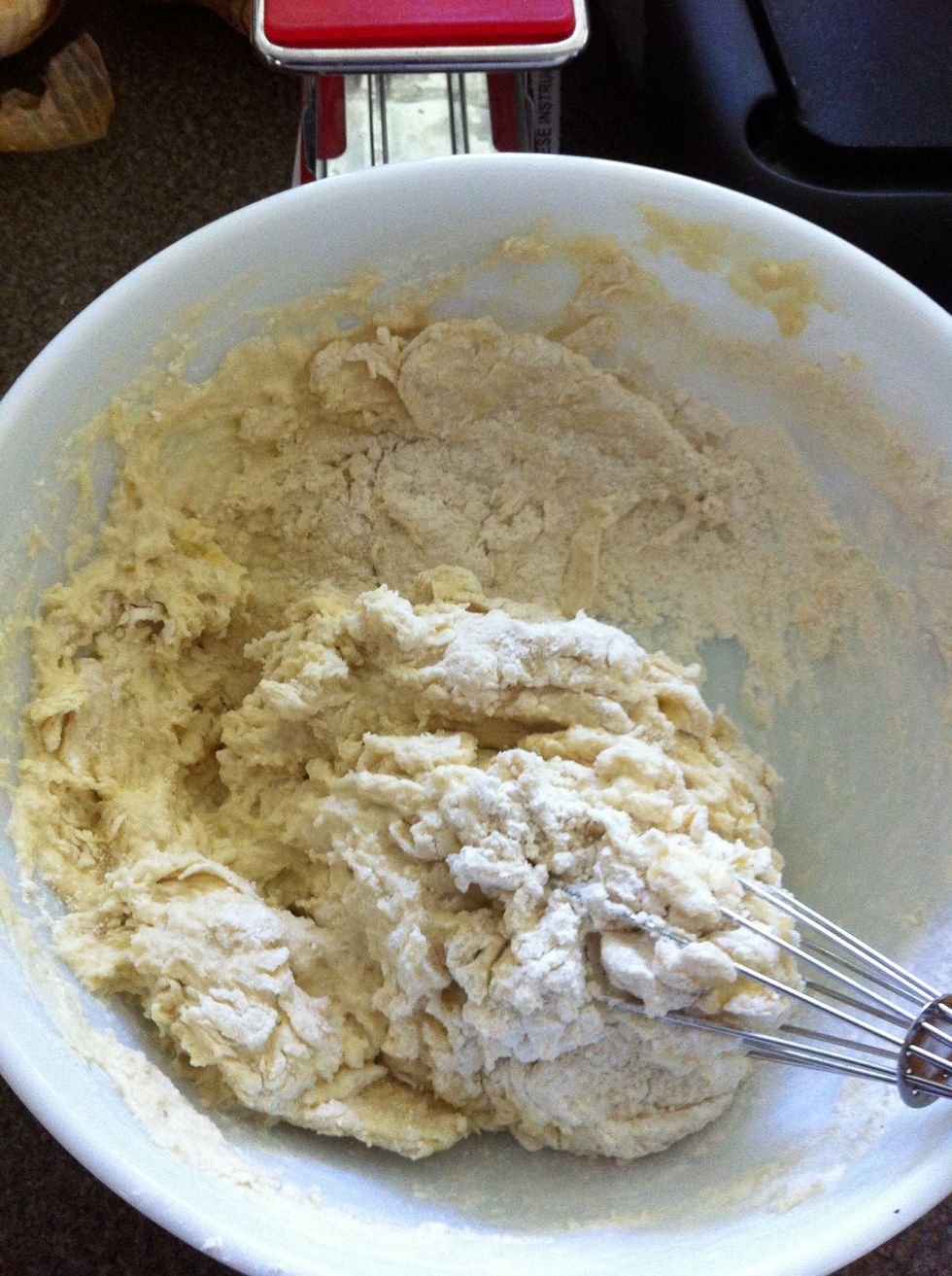 As soon as the whey is at correct temp - add it to your dry ingredients along with the olive oil. Stir to incorporate.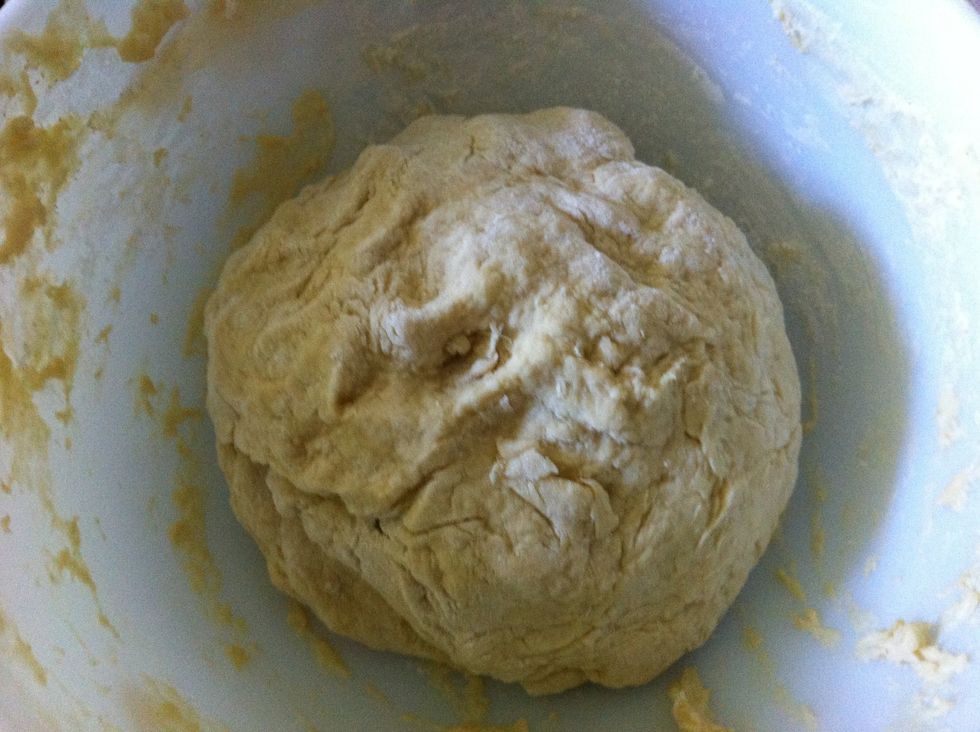 Flip out onto a floured board and knead for about 4-6 minutes. If dough feels sticky keep adding flour while you knead. When fully kneaded put back into bowl and let rest for 10 minutes. It will rise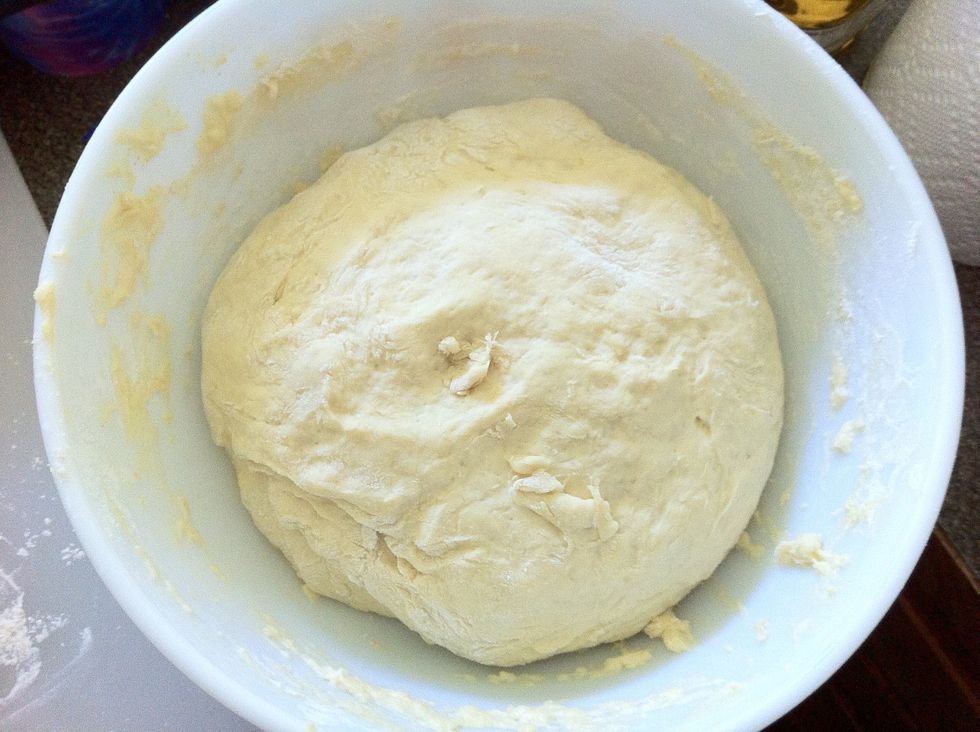 This is how mine looked after resting in a warm place (about 80 to 85 degrees F) for 10 minutes.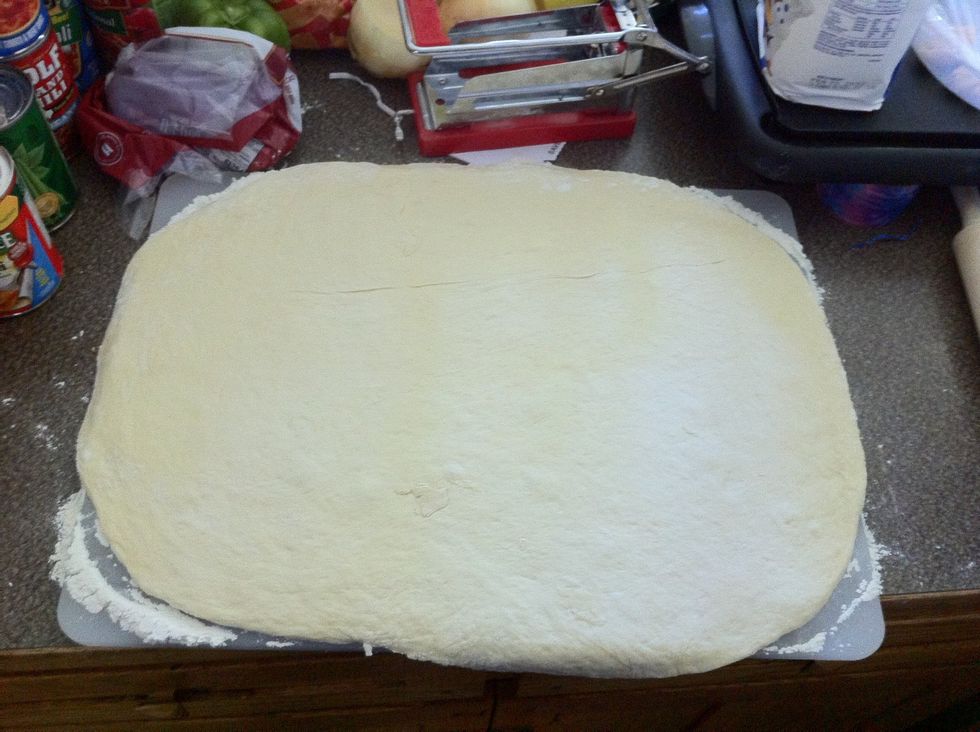 Roll dough out to desired consistency. I am using a square cookie sheet for my pizza. this recipe makes ALOT of pizza dough. Prepare pan with cooking spray and a sprinkling of cornmeal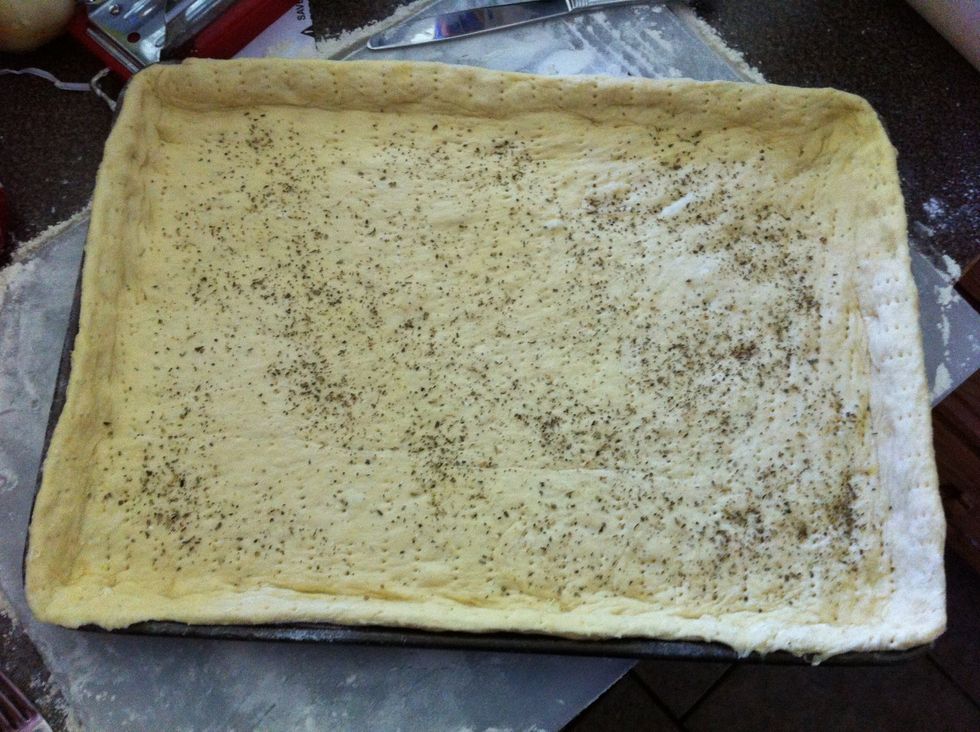 Carefully lay the rolled dough into whatever sheet or pizza tray you are using - shape sides. Use a fork to poke holes all over the pizza- this helps with air bubbles. Sprinkle desired seasonings.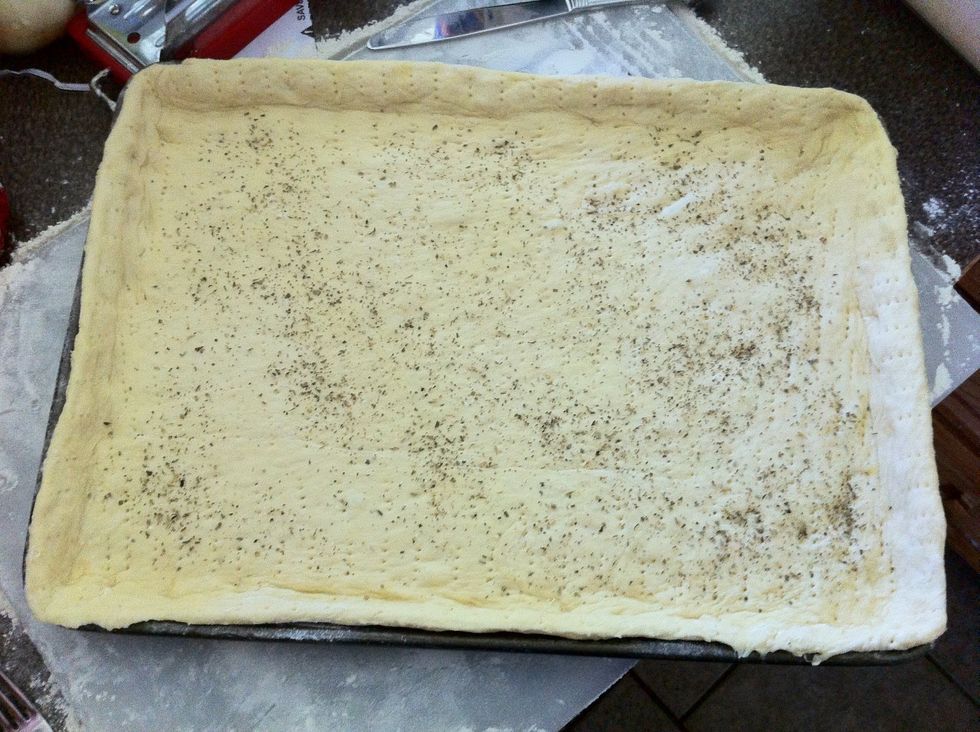 I put mine in the oven at 400 degrees F for 5 minutes - I didn't want a soggy crust after adding toppings. But this is optional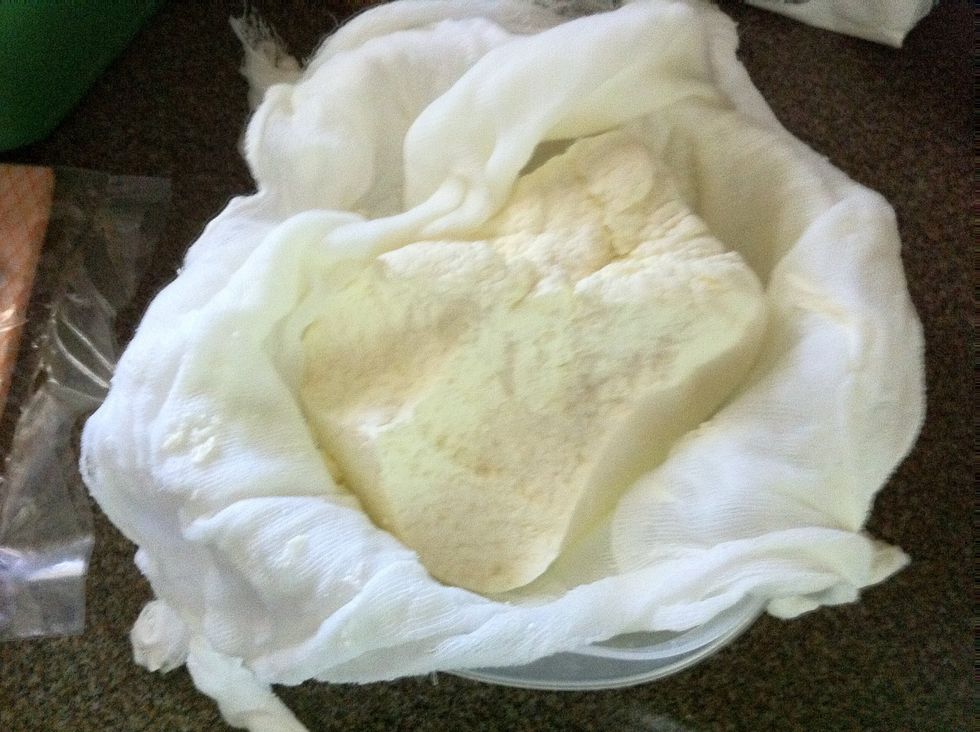 Farmers cheese that I made from another SnapGuide user 😁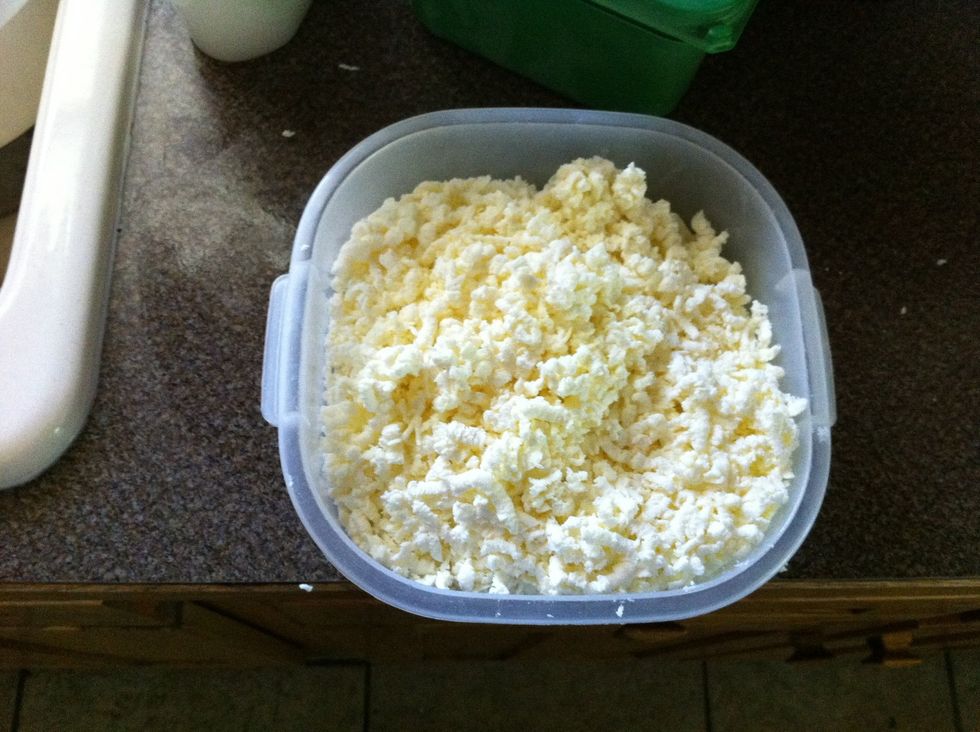 Now comes the FUN part.... Add whatever toppings you want!! This is my farmers cheese all shredded up
We added - pizza sauce, cheese, mushrooms, onions, green pepper, red pepper, chopped olives, pepperoni, Canadian bacon, and hot sausage, then another round of cheeses.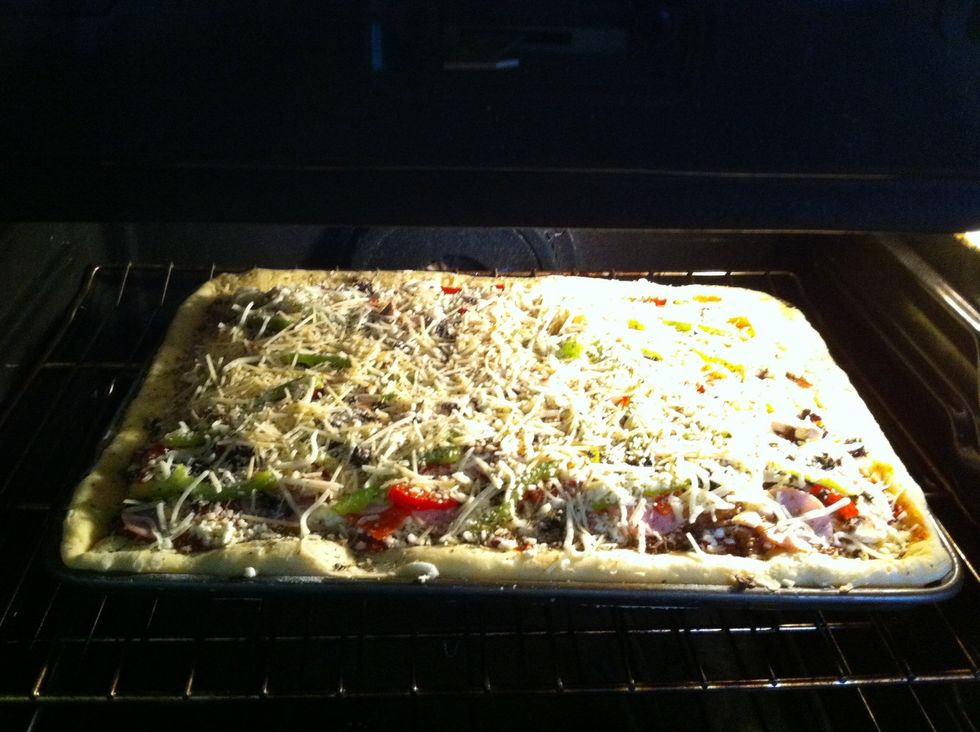 In oven 400 degrees F for 30 minutes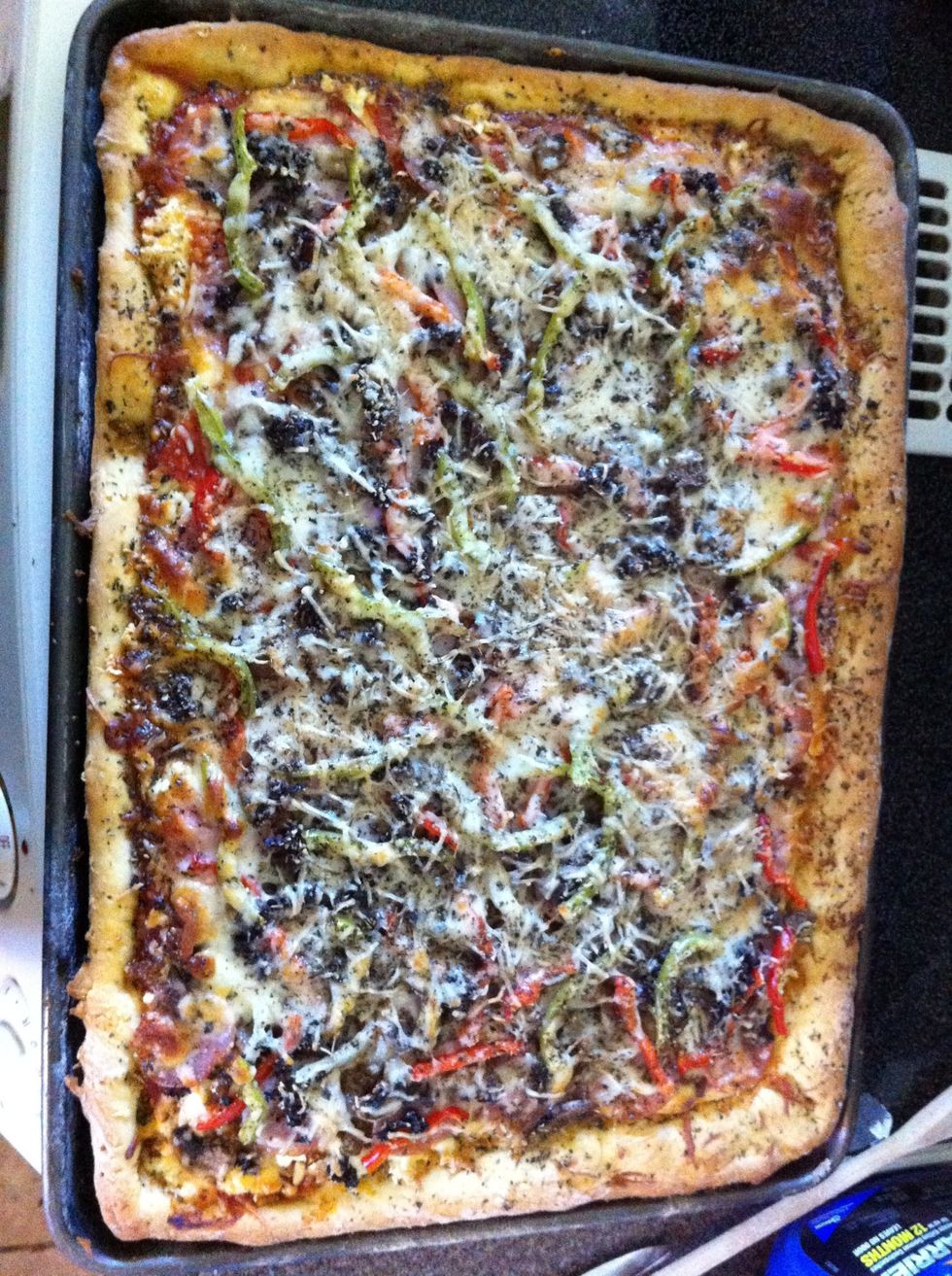 Finished and outta the oven.... Looks yummy!!! My first ever homemade pizza :)
Cut eat and enjoy........ 😁☺😄
6.0c Flour (I used bread flour) any kind will do
2.0Tbsp Rapid rise yeast (I just used 2 packets)
1.0tsp Salt
2.0c Very warm Whey or whole milk (120-130 degree F)
4.0Tbsp Olive oil
Cornmeal