How to make homemade peanut butter from scratch
Make Homemade Peanut Butter From Scratch
9
This is an easy and healthy way to make peanut butter in your home!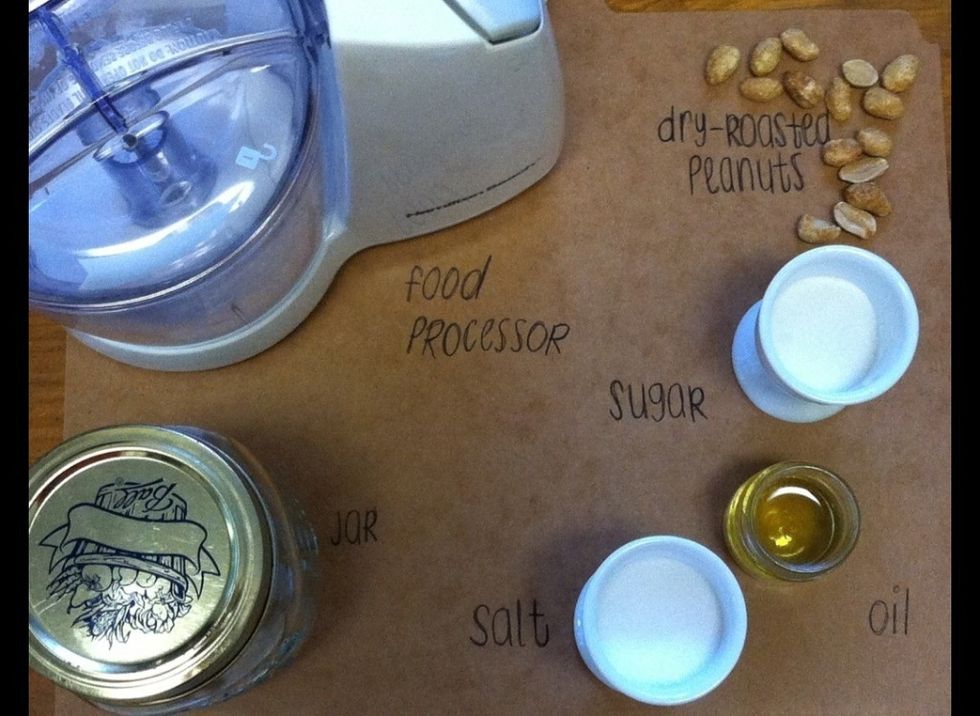 Gather your supplies. You will need 8oz of dry roasted peanuts to start. Have a teaspoon of any cooking oil ready in case you need to add a bit. This recipe makes about 1 cup of peanut butter.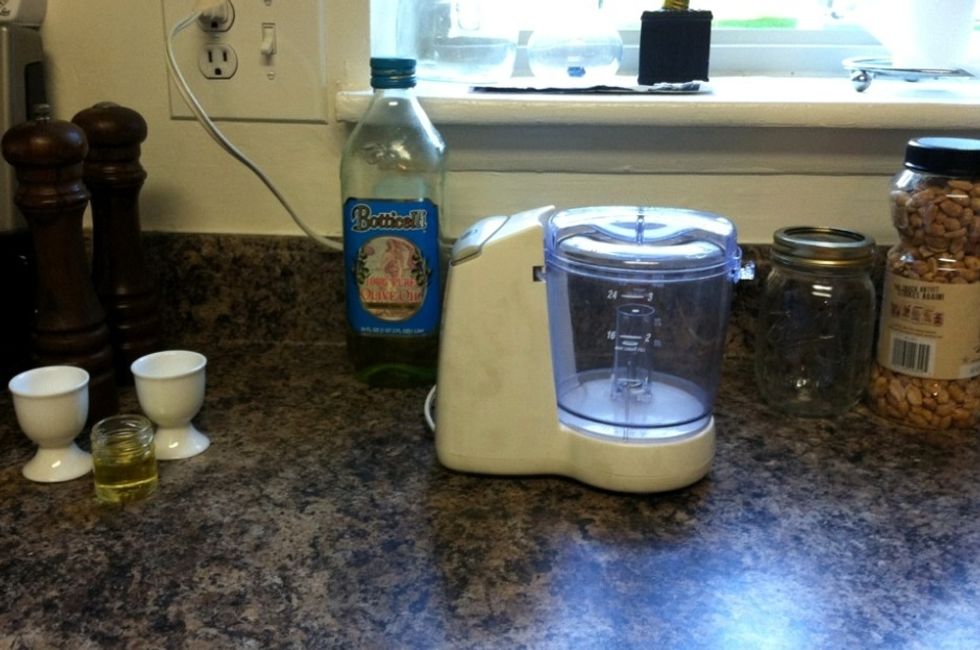 Set up your food processor in a clear working space. Have your ingredients out before you start.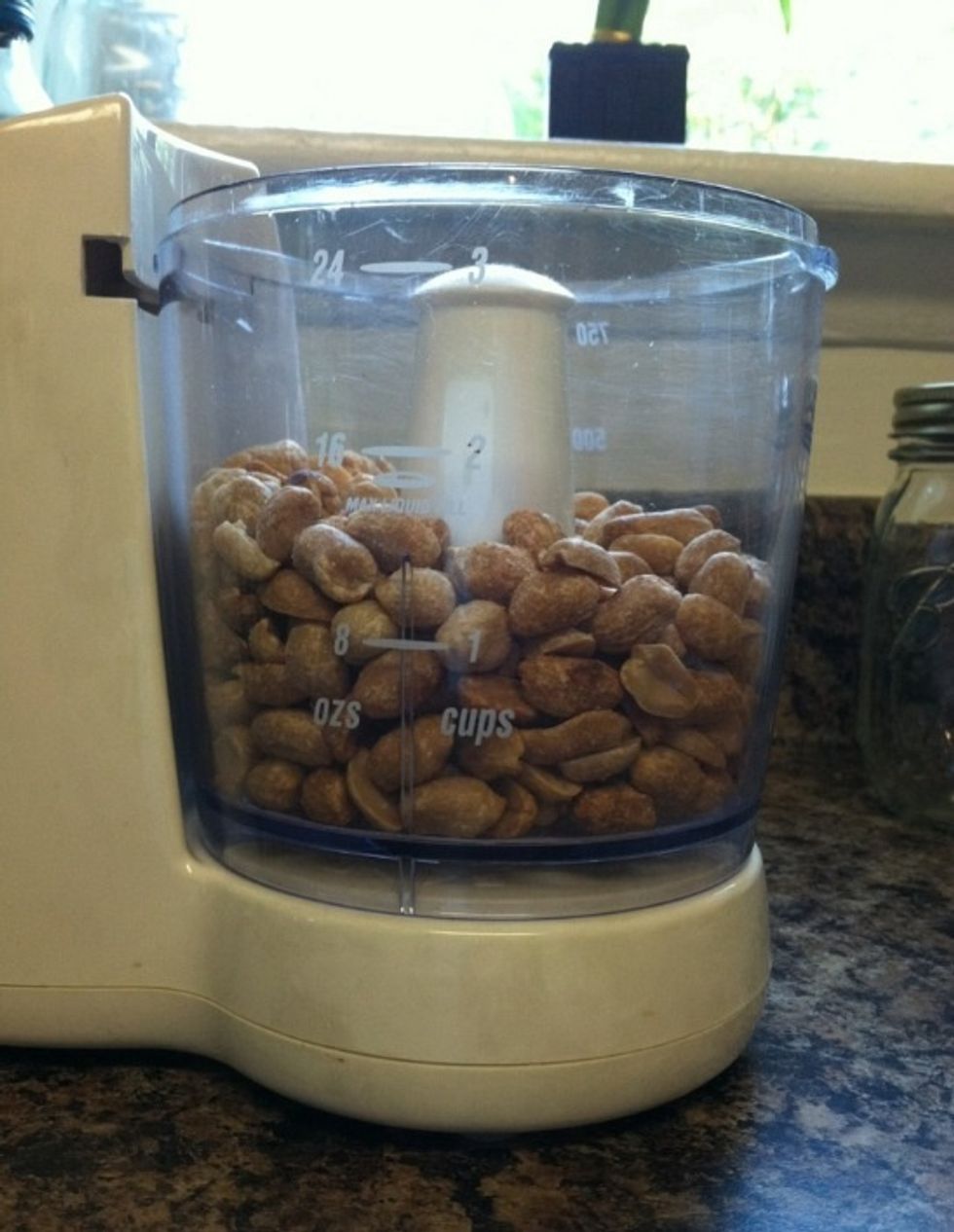 Add your peanuts into the food processor. You may be wondering how the peanuts will become rich and creamy because they are so dry. Well, the peanuts have natural oils when blended that will come out!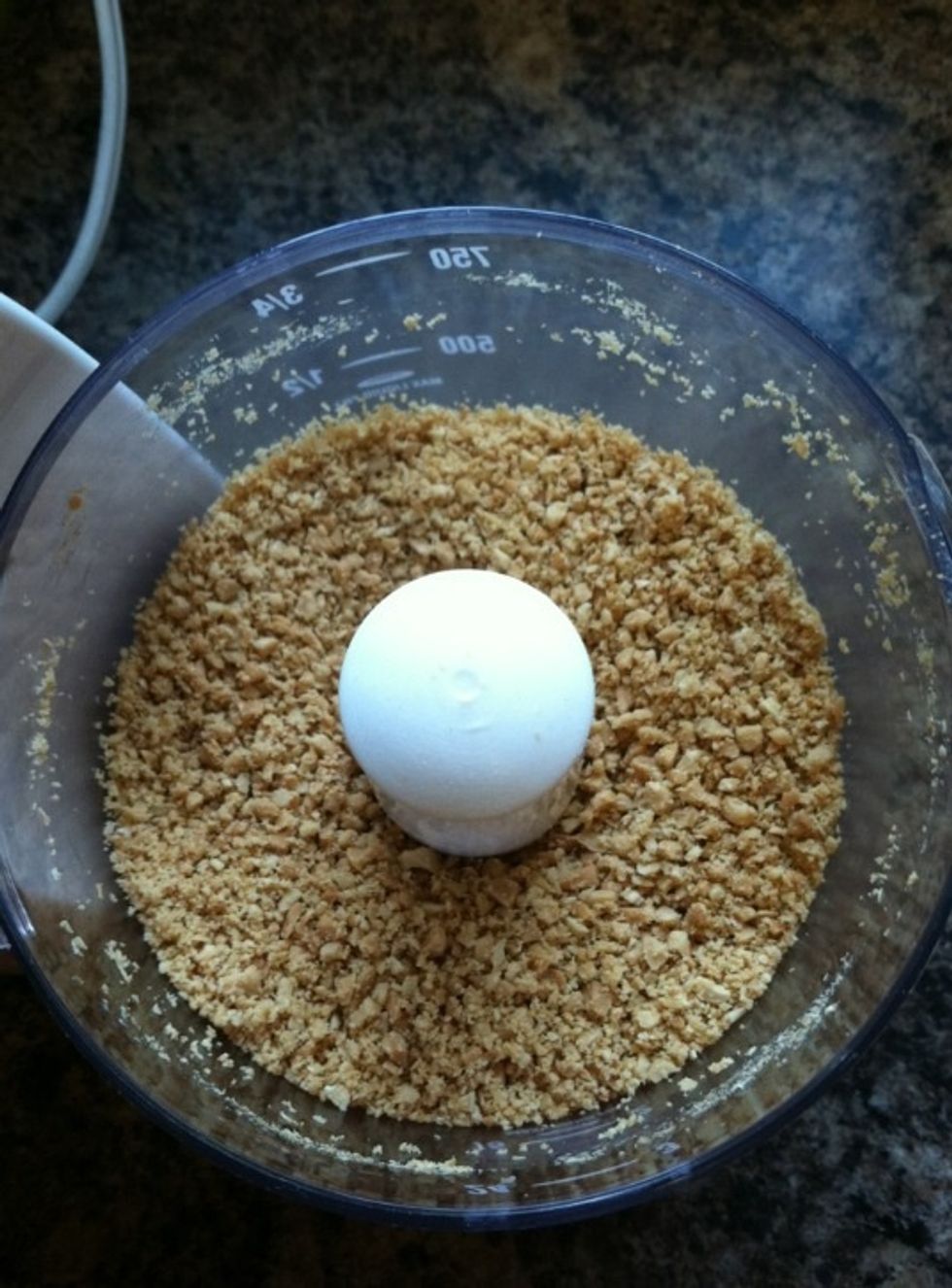 Start to blend your peanuts in the food processor. After about 4 minutes of blending your peanuts may look like this. This is normal. Peanuts that are not as fresh may take longer to release oils.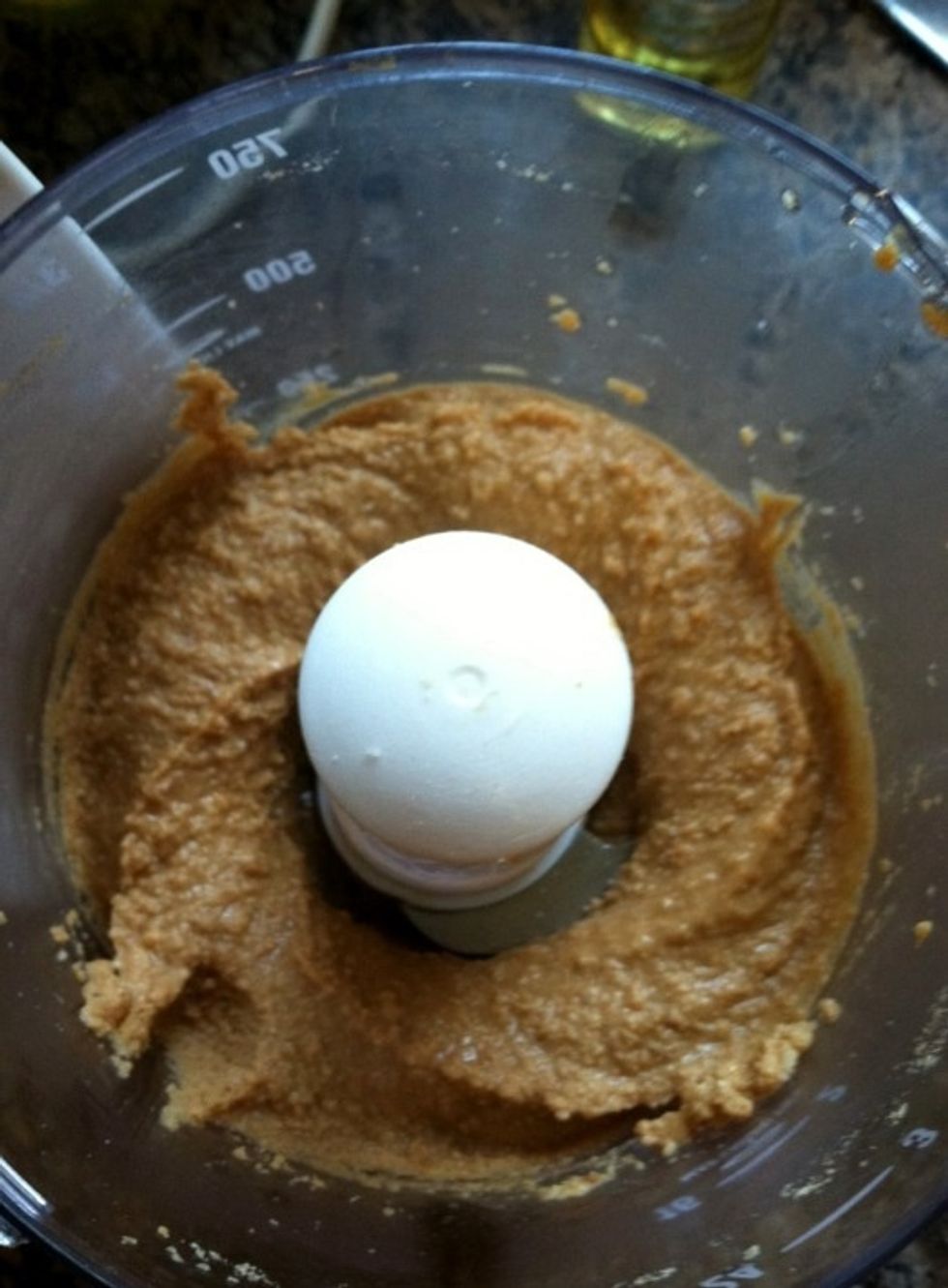 After about 7 minutes your peanut butter may look like this- I haven't added any of the oil yet! This is the time to add a pinch of salt if you would like. Remember, patience is key.
After 11 minutes of blending, I have achieved a rich creamy peanut butter without using any of the oil. If your peanuts are not starting to get wet after 10 minutes you may want to add some oil
Remember not to add in the oil too soon! Once you reach your desired consistency empty into a bowl or jar. Add sugar and salt to taste.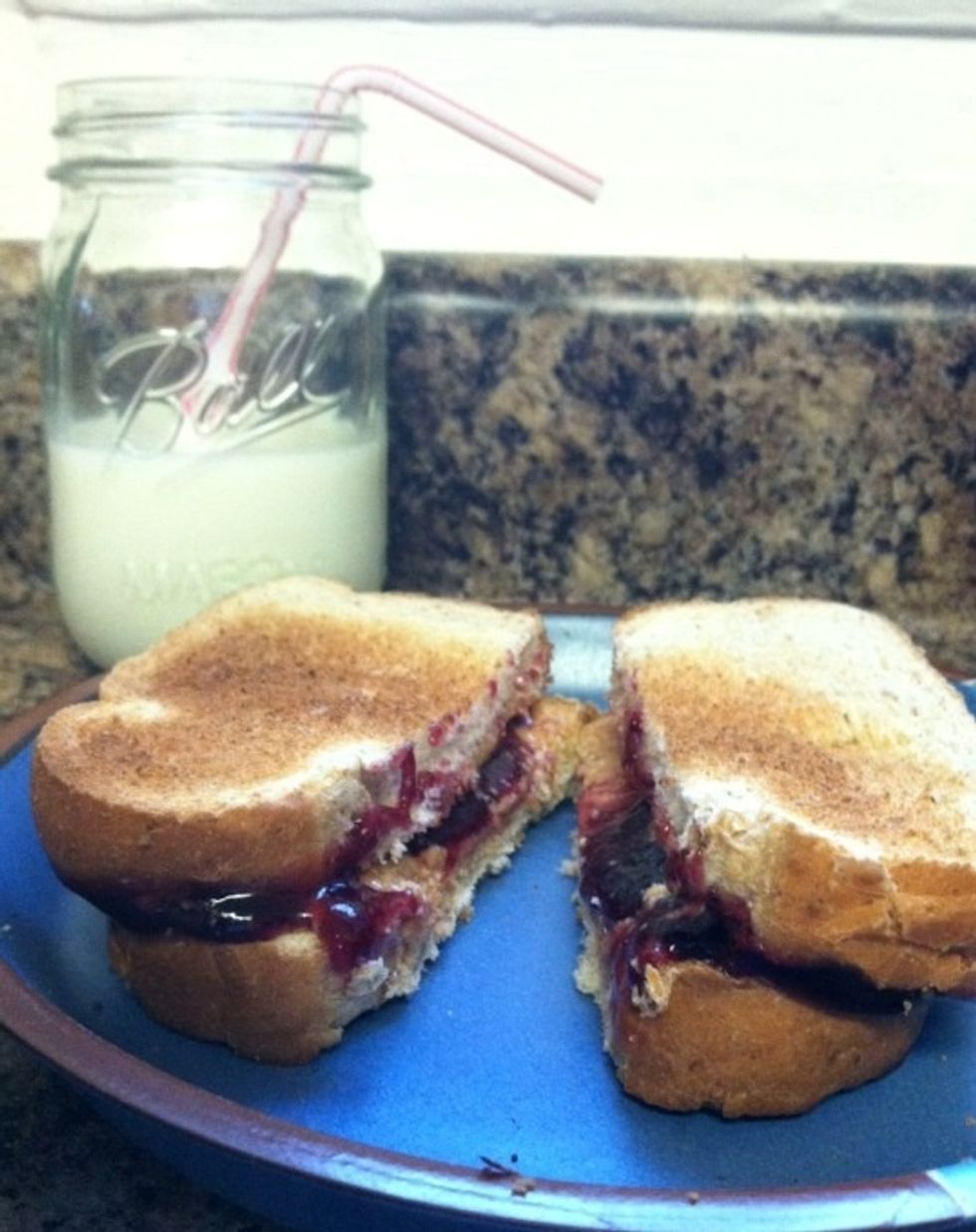 Enjoy your peanut butter on your favorite sandwich or recipe! Or store it for later.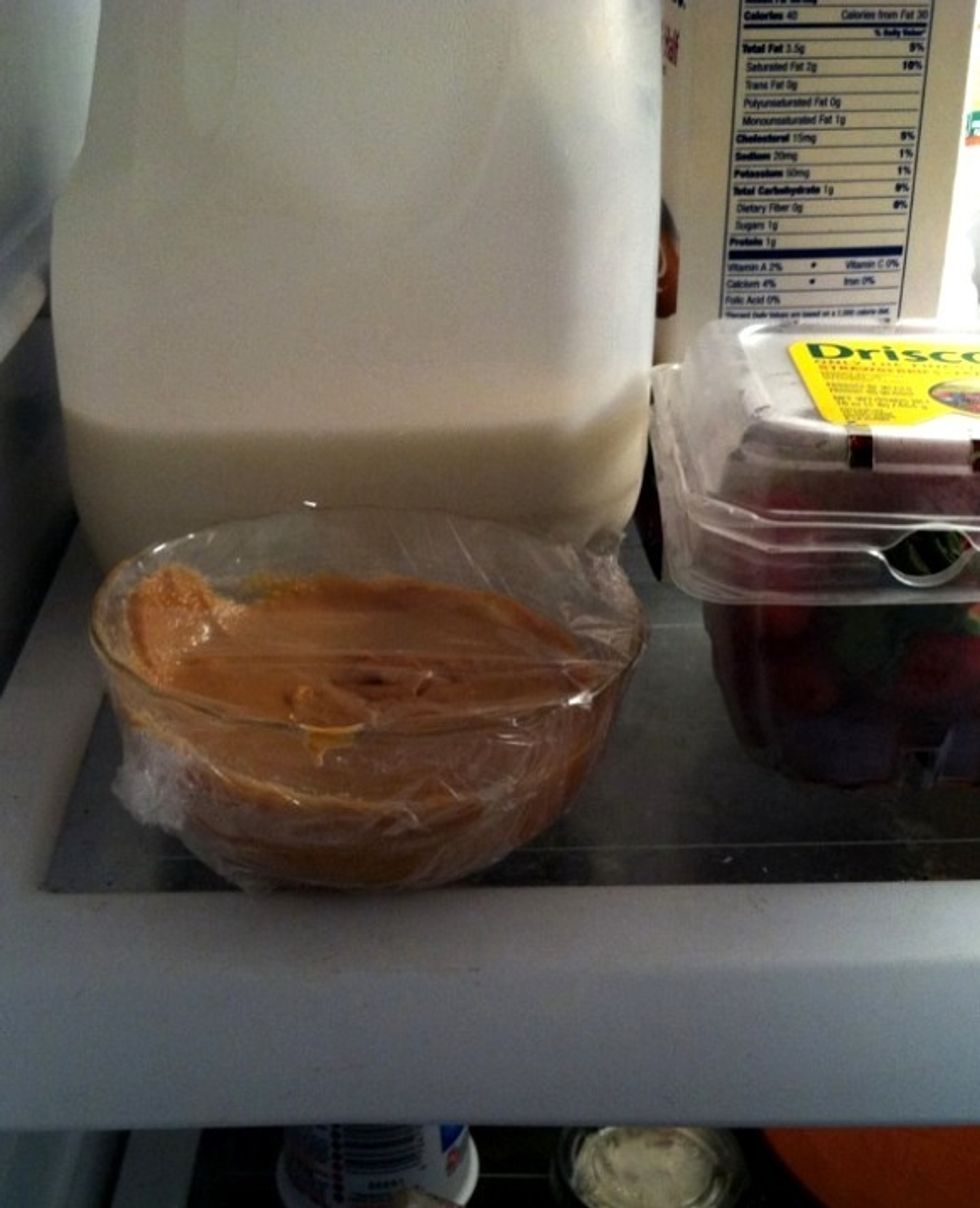 Cover & Store the remainder of your peanut butter in the refrigerator for up to 4 days!
8.0oz Dry roasted peanuts
1.0pch Salt
1.0pch Sugar
1.0tsp Oil (any cooking oil)
Food processor
Jar