How to make homemade pasta sauce
Just a quick way to make homemade pasta sauce I love it I've been tweaking it for a long time and I hope you enjoy it! Have fun!
278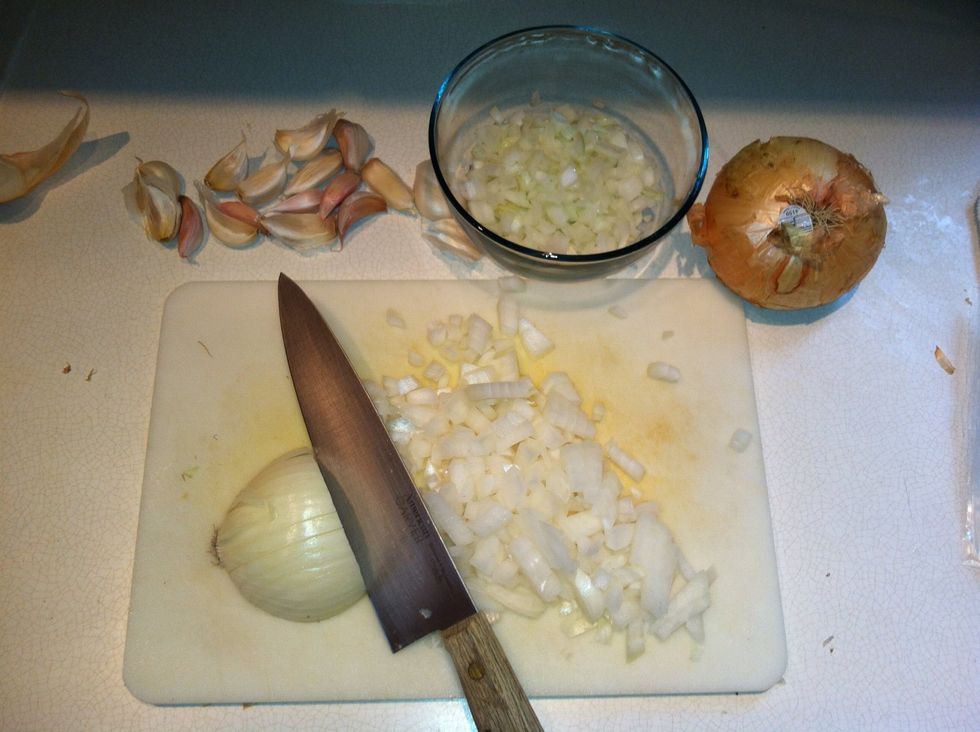 Finely chop onions
Select 11 or 12 garlic cloves. Using a chefs knife smash cloves to take off skin.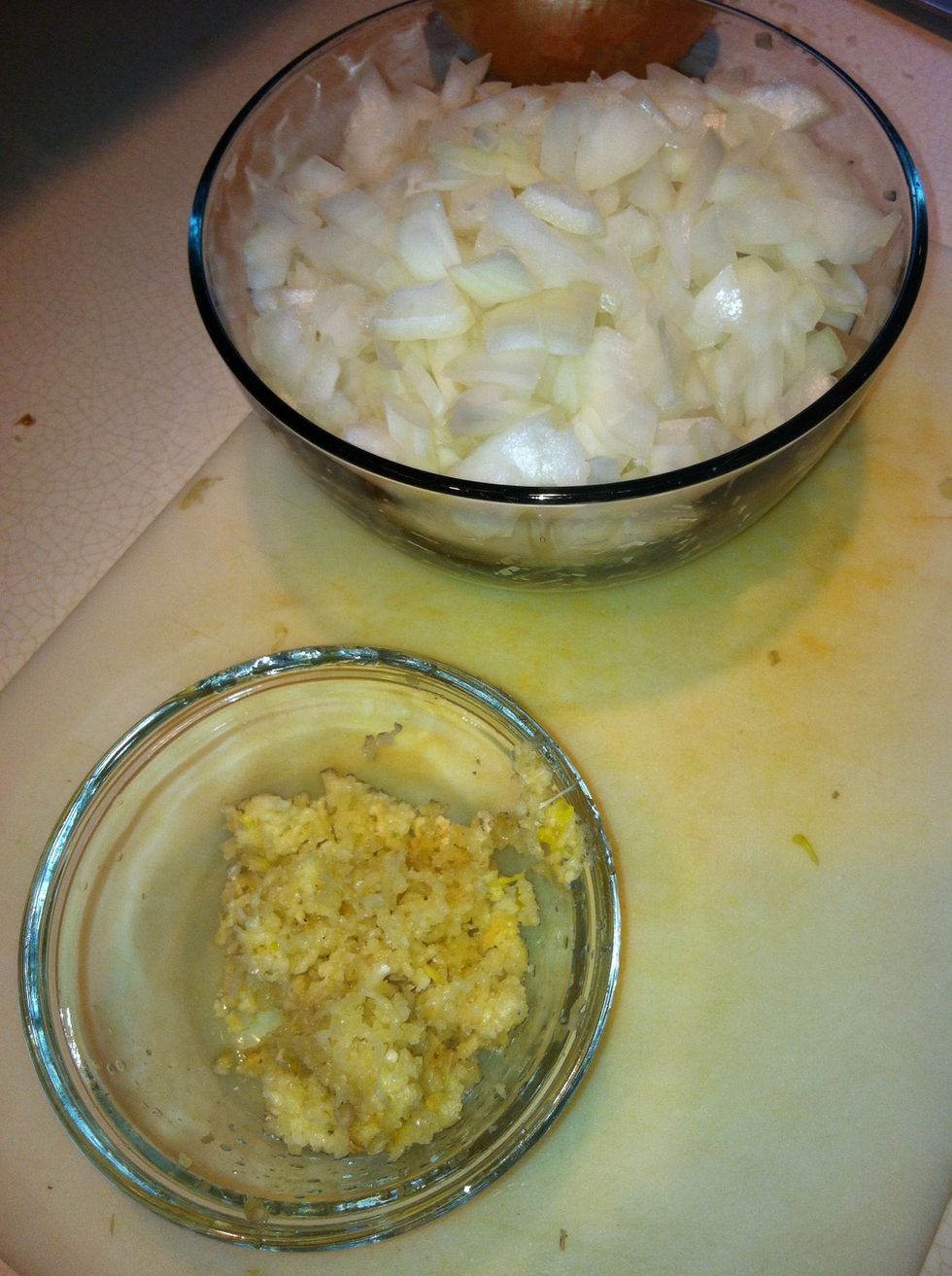 Use a garlic press or finely chop garlic.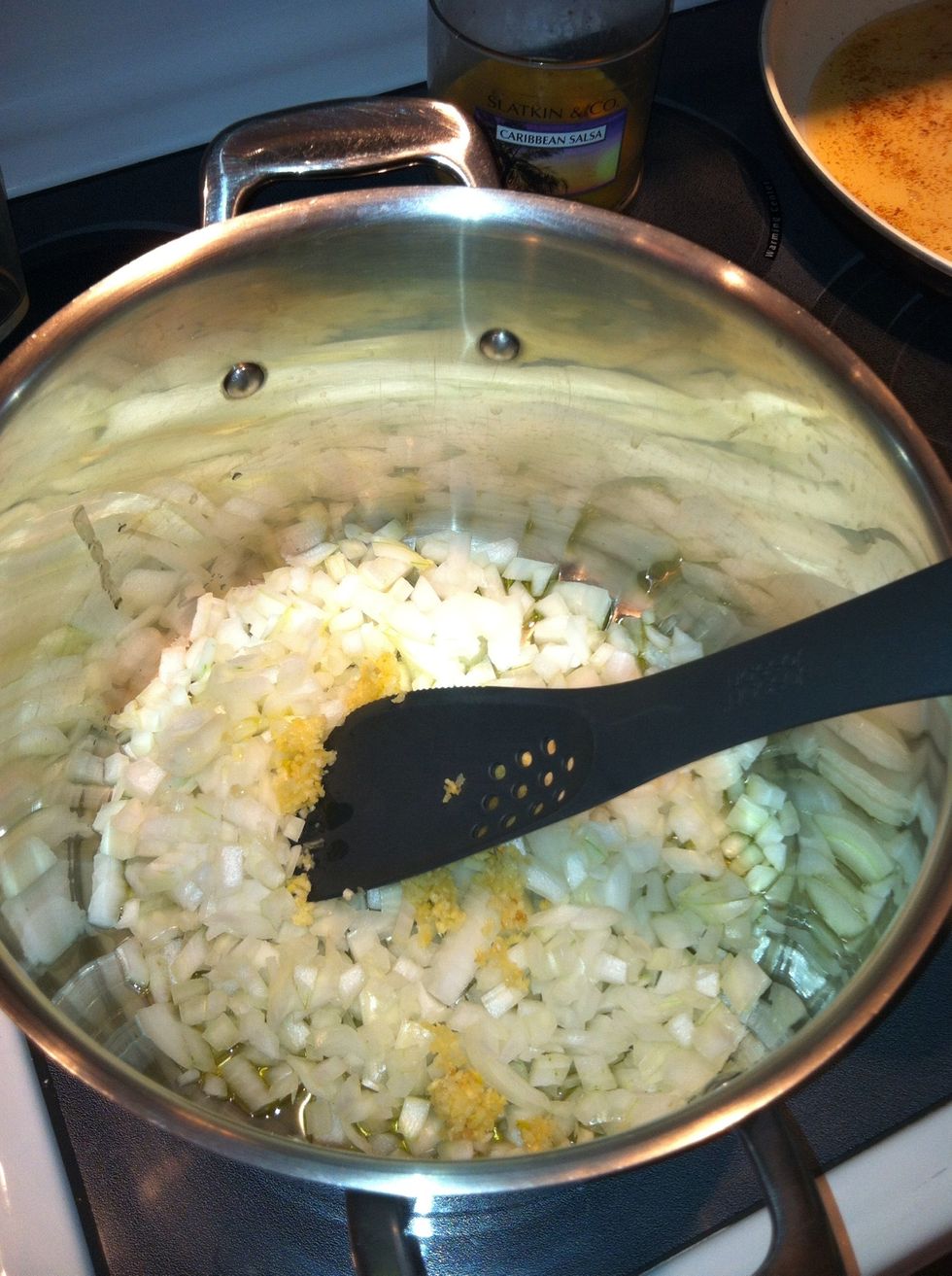 In a Dutch Oven, heat olive oil. Sauté onions and garlic until soft.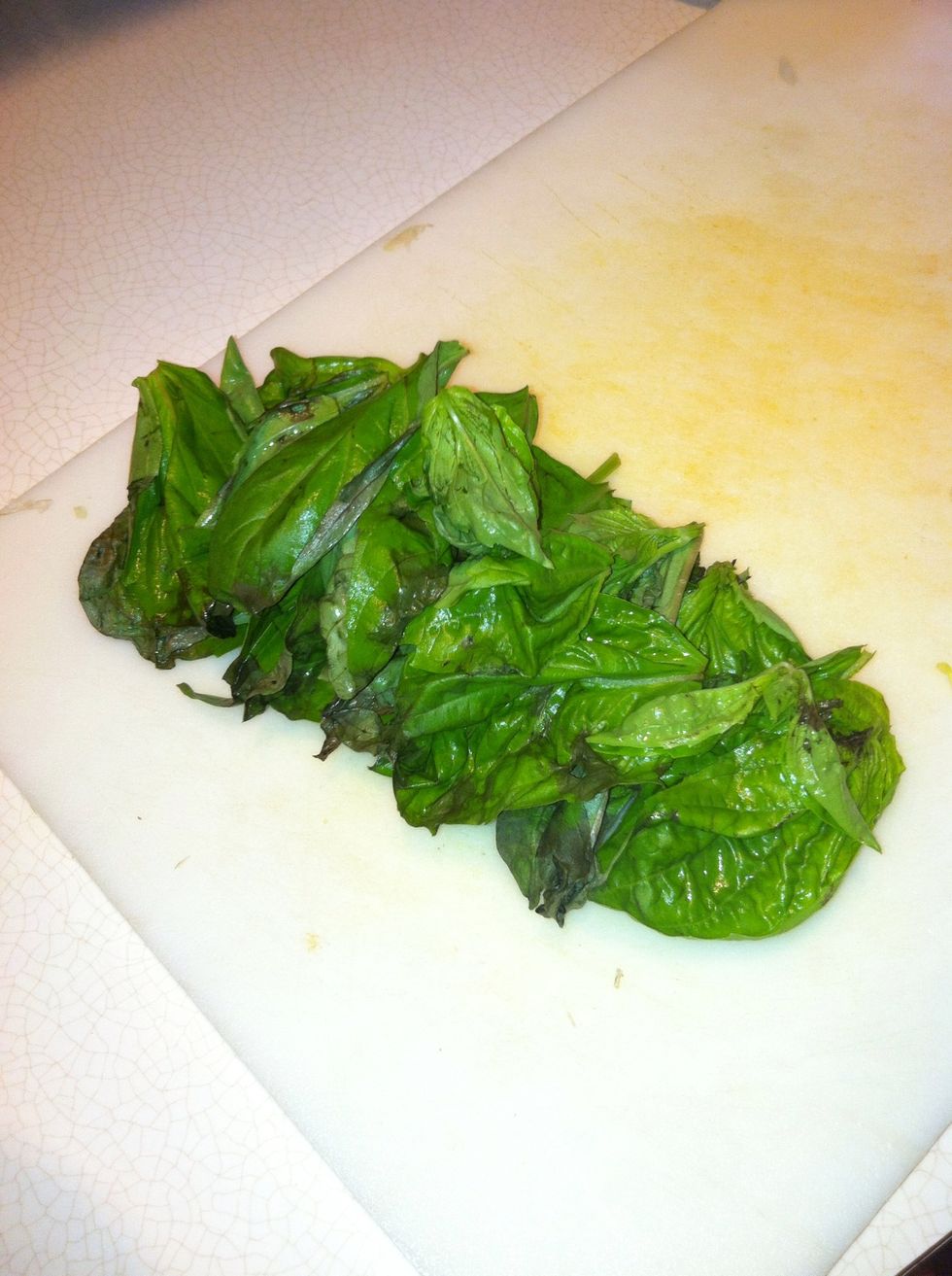 Wash fresh basil leaves. Pat dry. Stack leaves and roll leaves together.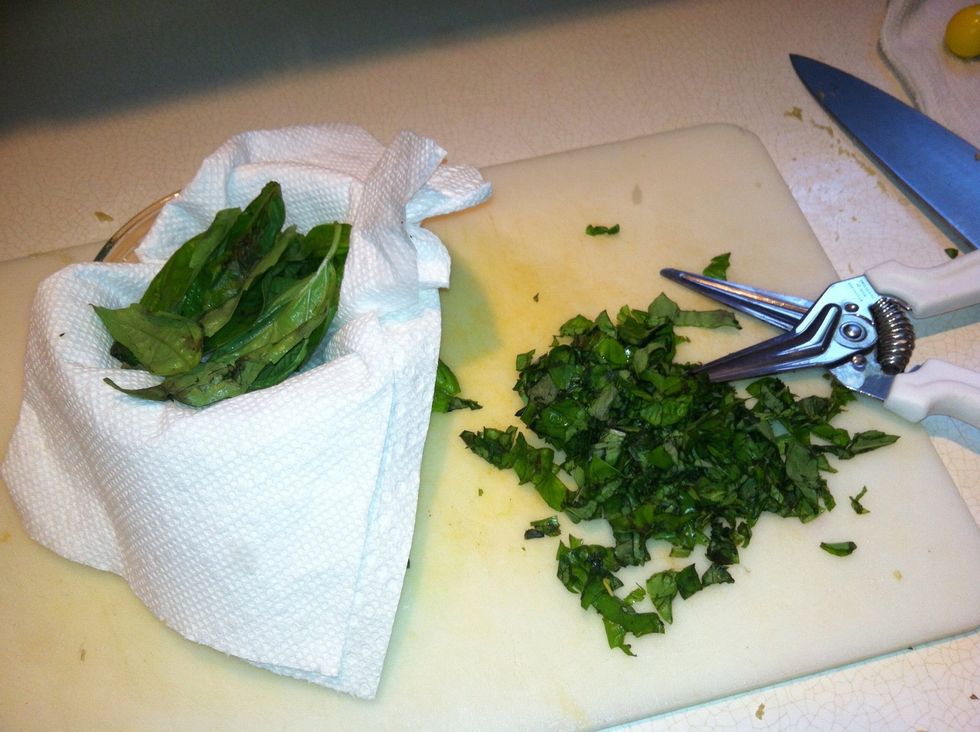 Cut basil leaves into small pieces with kitchen shears. Add to onion garlic mixture. Stir and sauté lightly for only a minute.
Next, add the cans tomatoes and tomato paste to the Dutch Oven.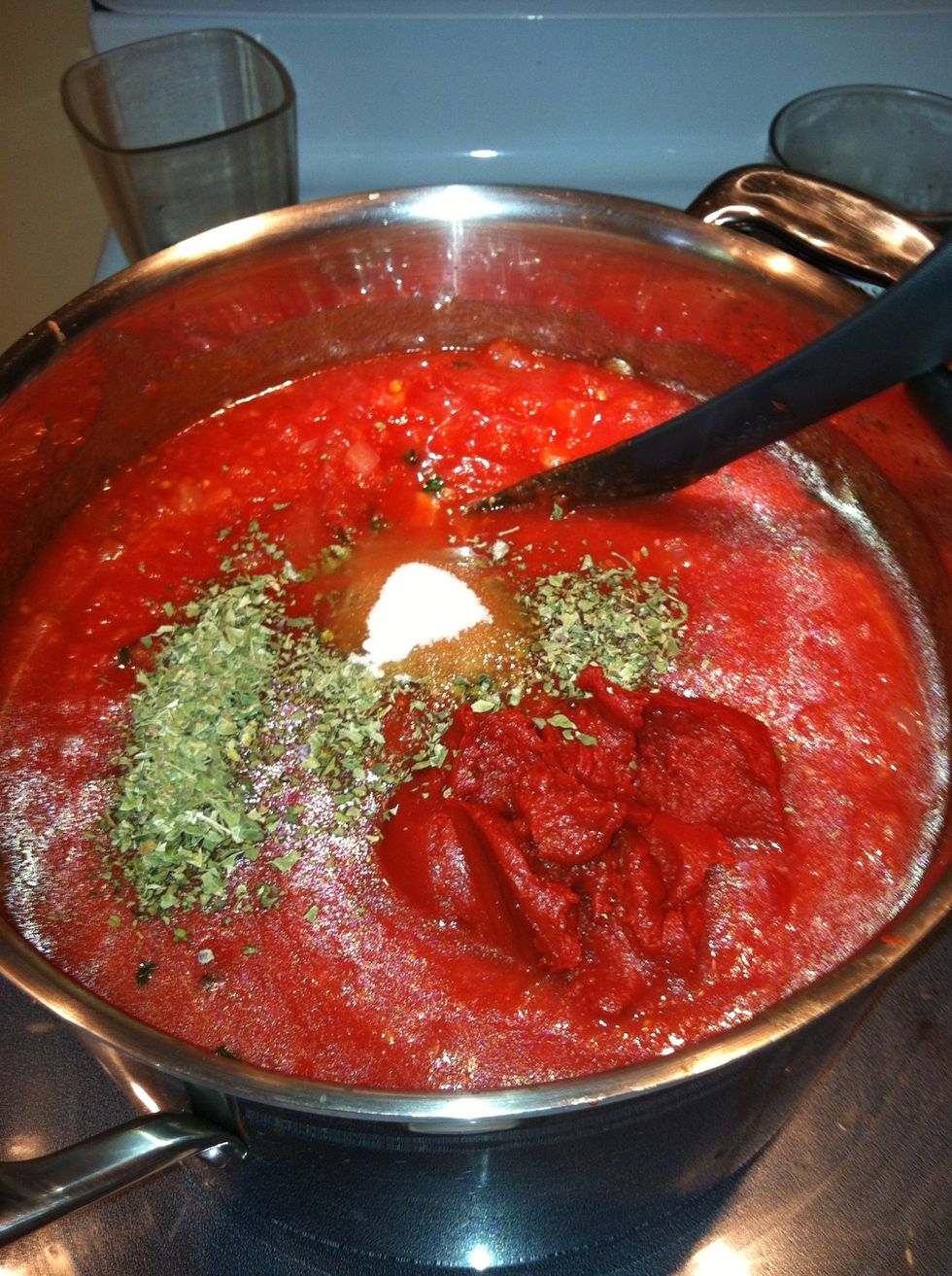 Then add salt, sugar and oregano to the sauce.
Bring to a boil. Then simmer for 4 hours. Stir frequently and scrape the bottom so that it doesn't burn. Add additional salt and fresh basil to your own liking. Eliminate the oregano if desired.
Let cool. Label 5 Ziplock bags with the current date and 5 ladles of sauce into freezer Ziplock bags. Let air out. Place flat in freezer. Thaw bag and warm sauce in a saucepan. Serves 4-5.
2.0 Medium Onions
12.0 Garlic cloves
1.0bnch Basil
1/4 Olive oil
2.0tsp Dried Oregano
1.0Tbsp Sugar
1.0Tbsp Salt
28.0oz (3) Dei Fratelli Crushed tomatoes
28.0oz (3) Dei Fratelli Diced Tomatoes
6.0oz Tomato paste