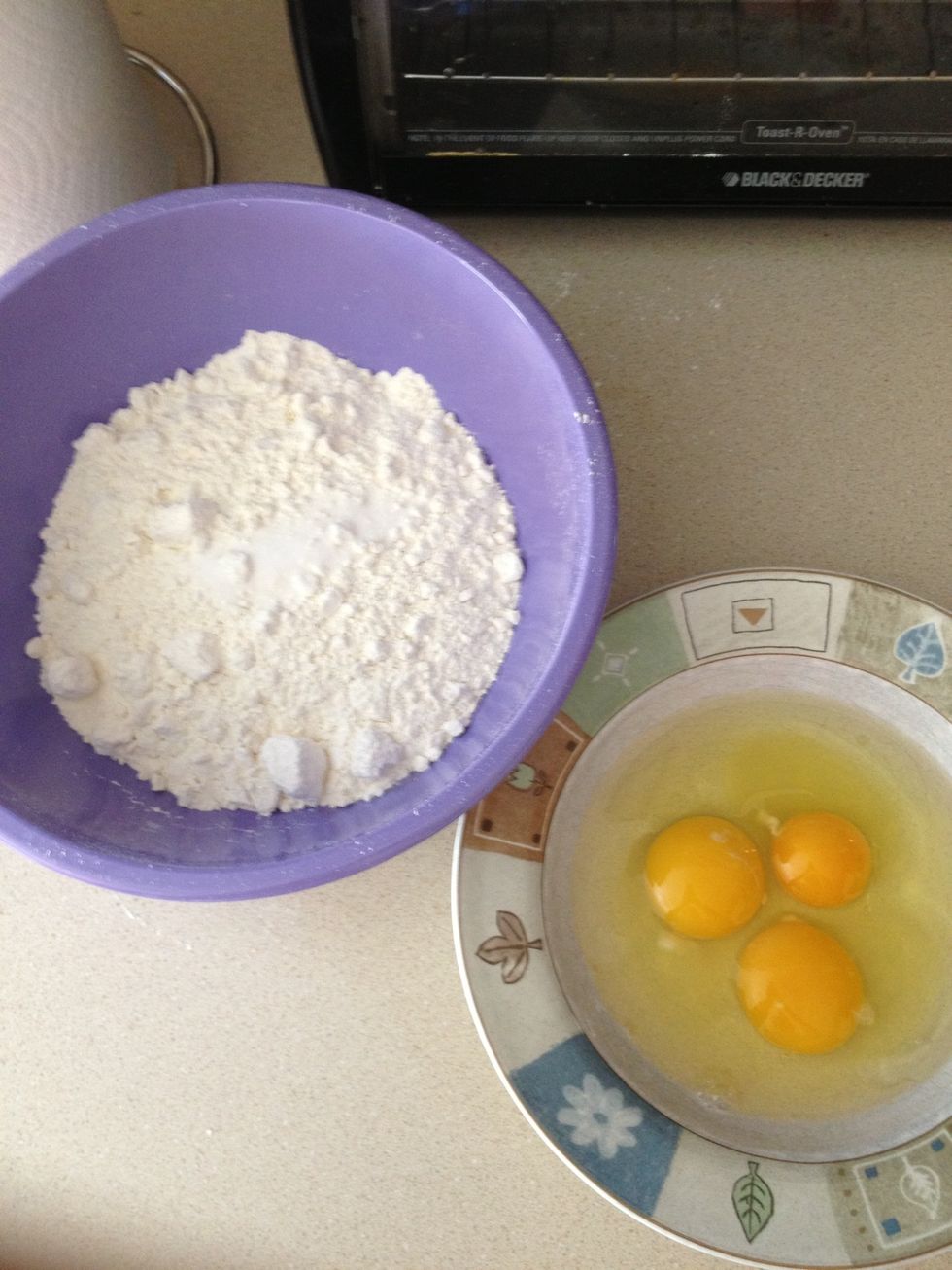 All ingredients except water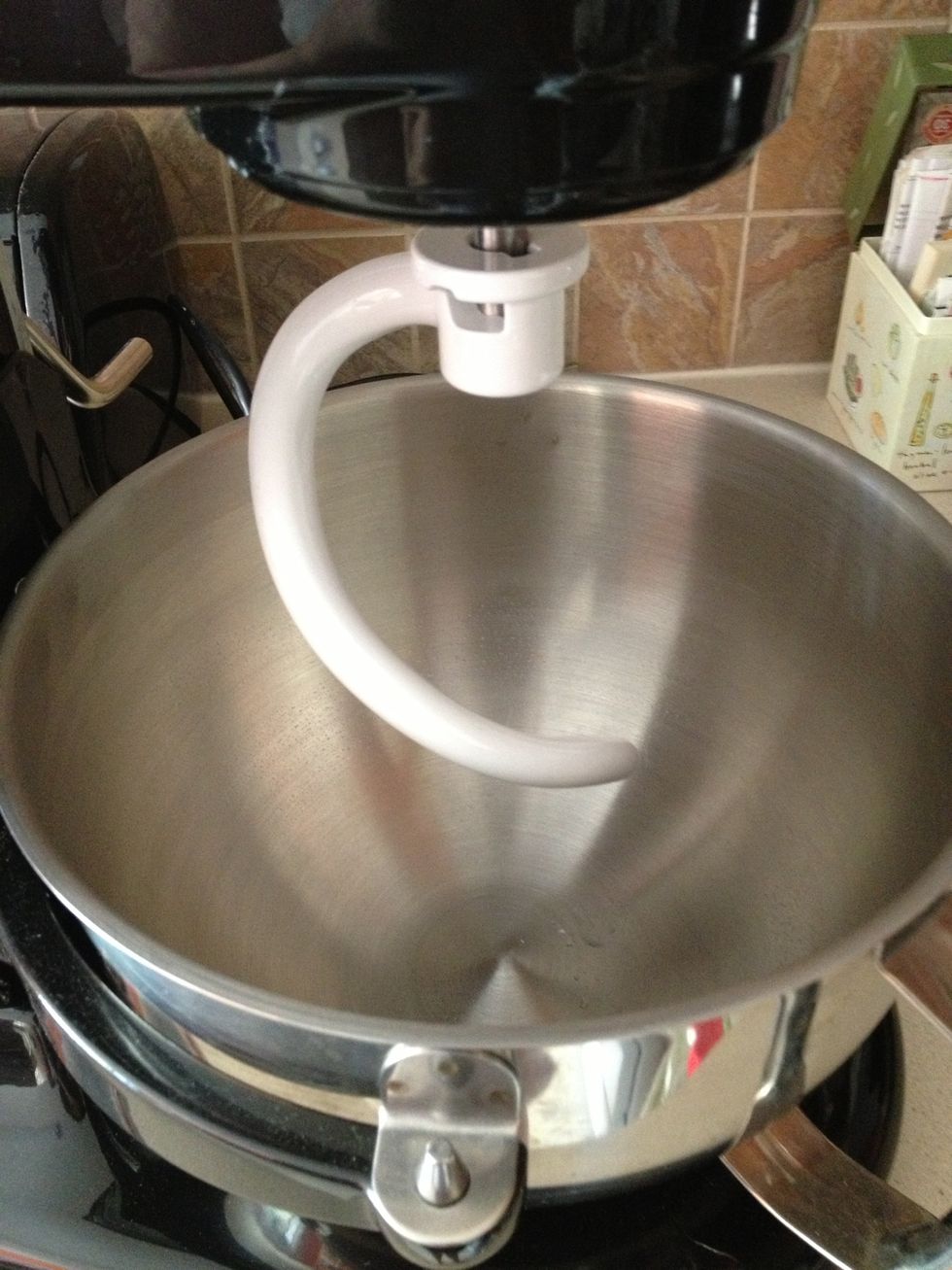 Use dough hook attachment in the mixer
Add flour, salt, eggs and oil to mixer and mix
Scrape sides of the bowl to incorporate all the flour
Once dough forms pea sized clumps, add one tbs. of water at a time until dough forms a ball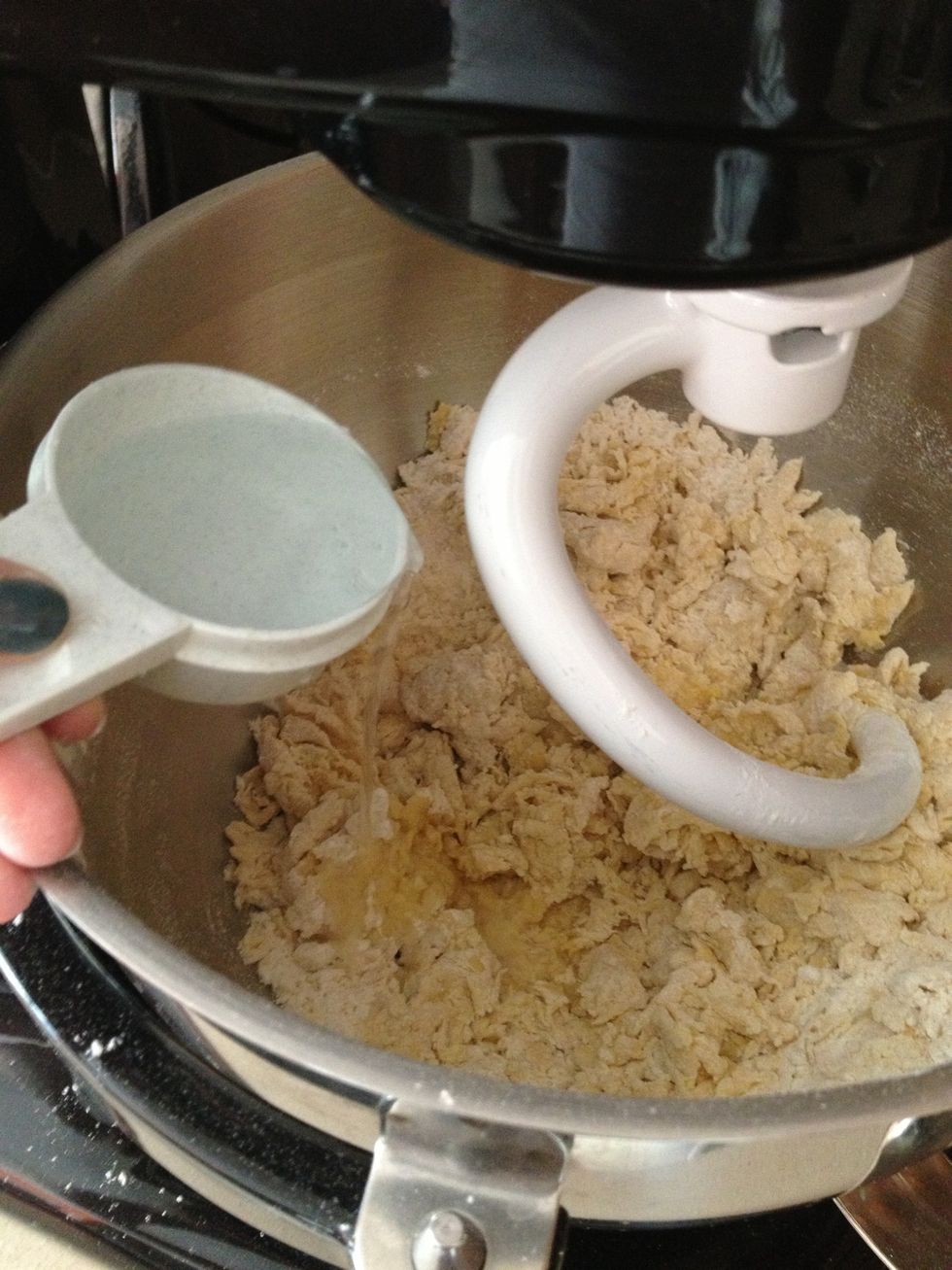 First addition of water
This is what the dough looks like after the first tbs. of water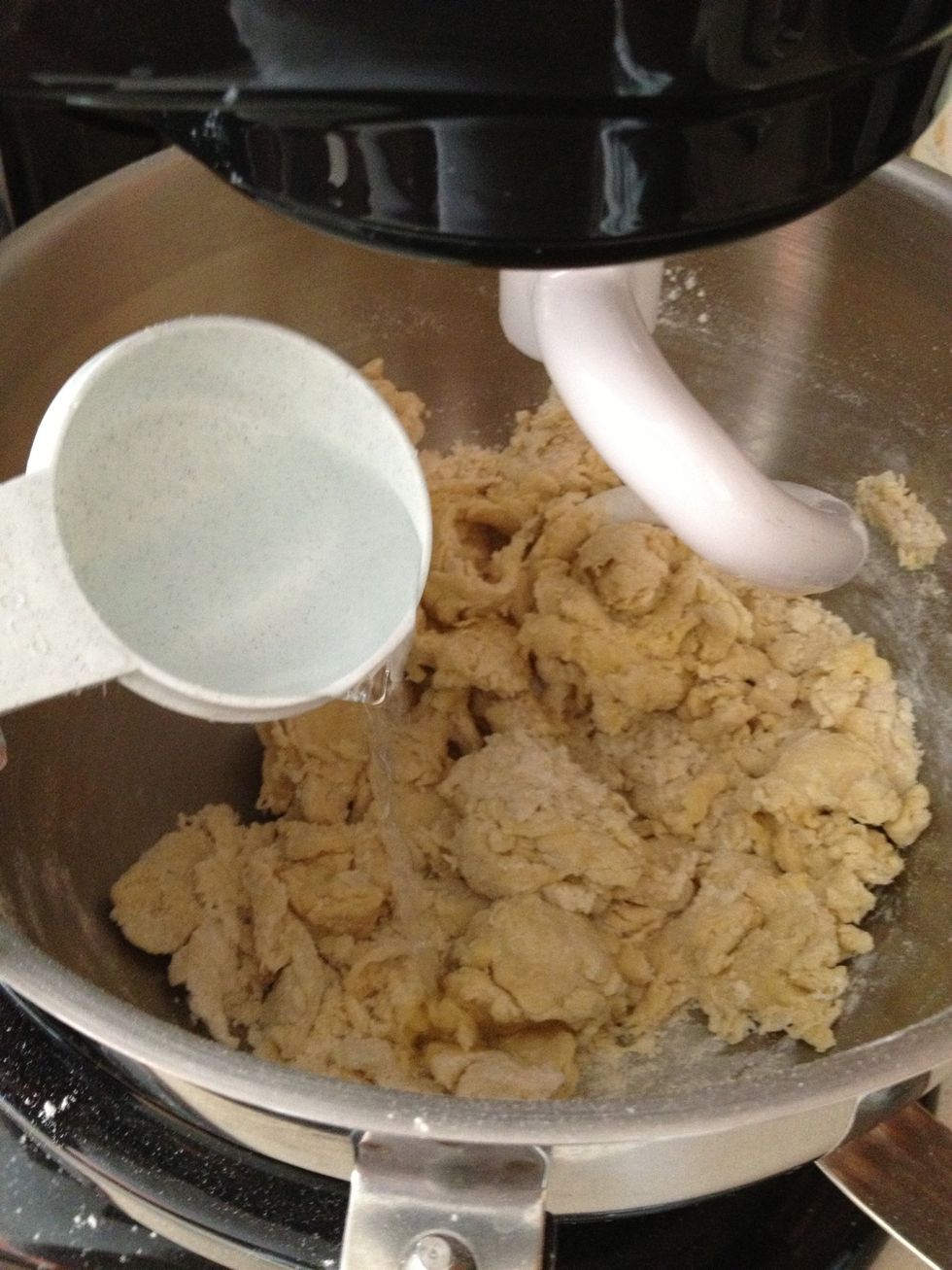 Second addition of water
Dough has formed a ball! Mix on low for 7 minutes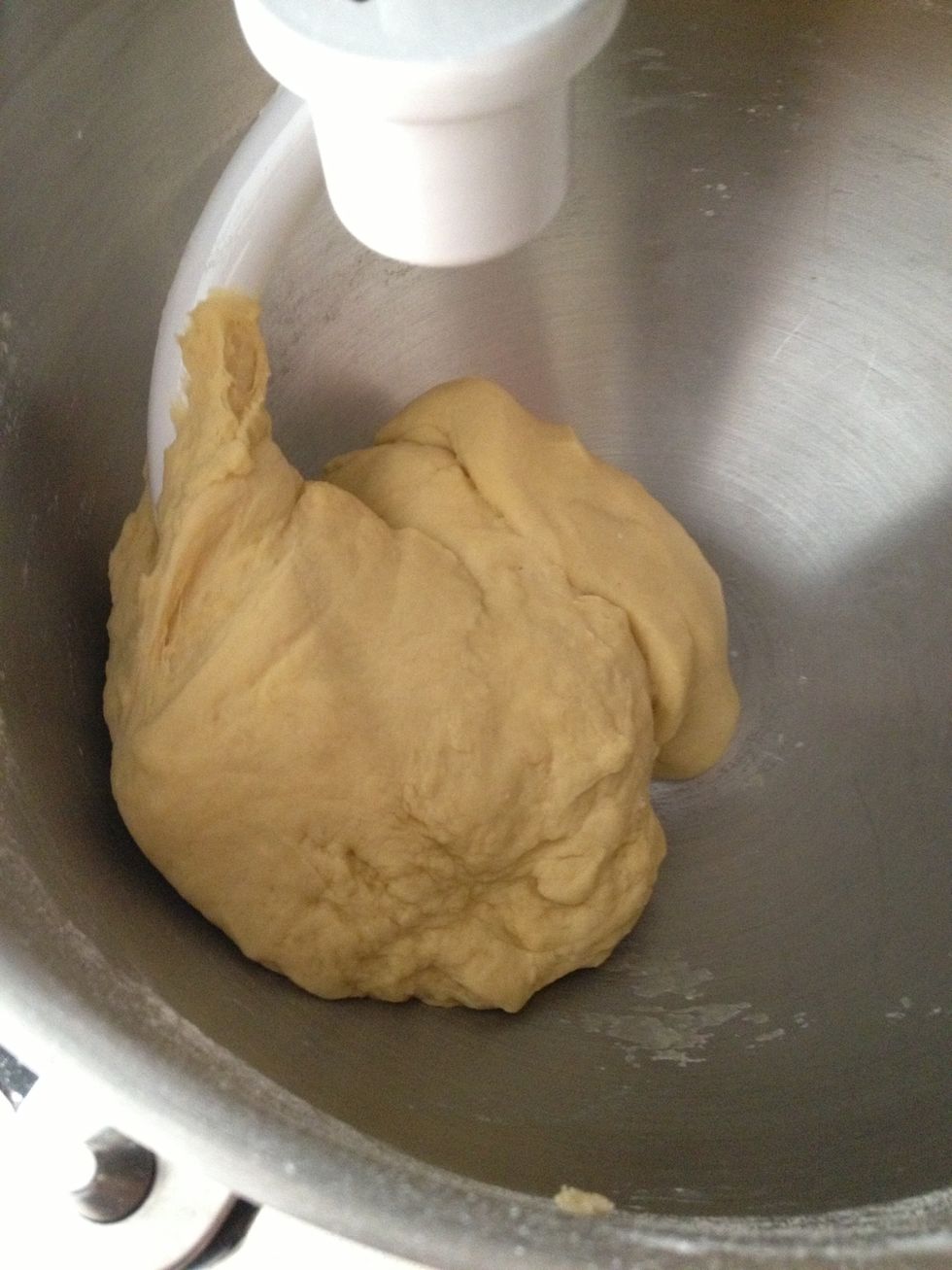 This is what the dough looks like half way through the kneading time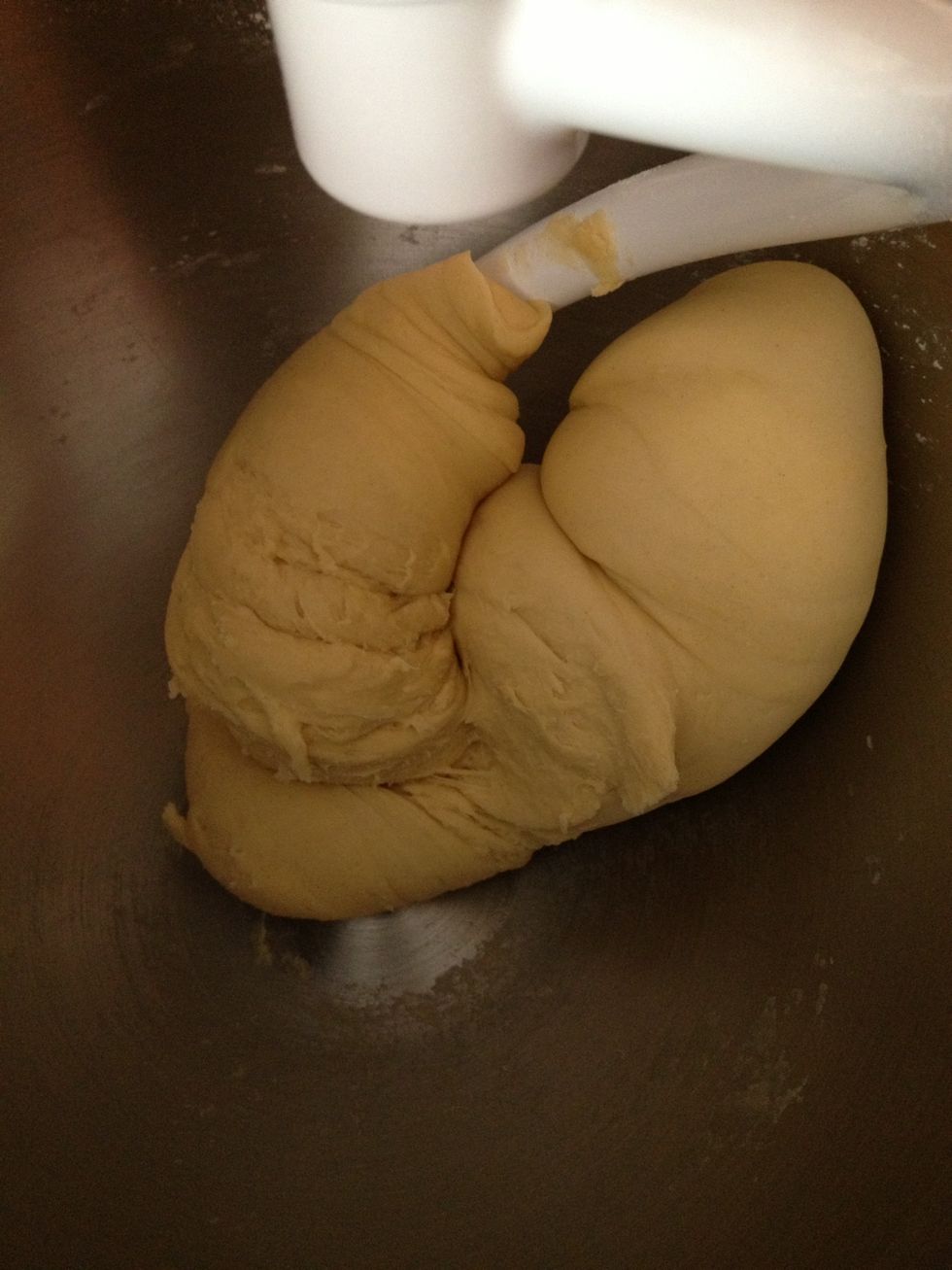 After 7 minutes the dough is soft and a bit sticky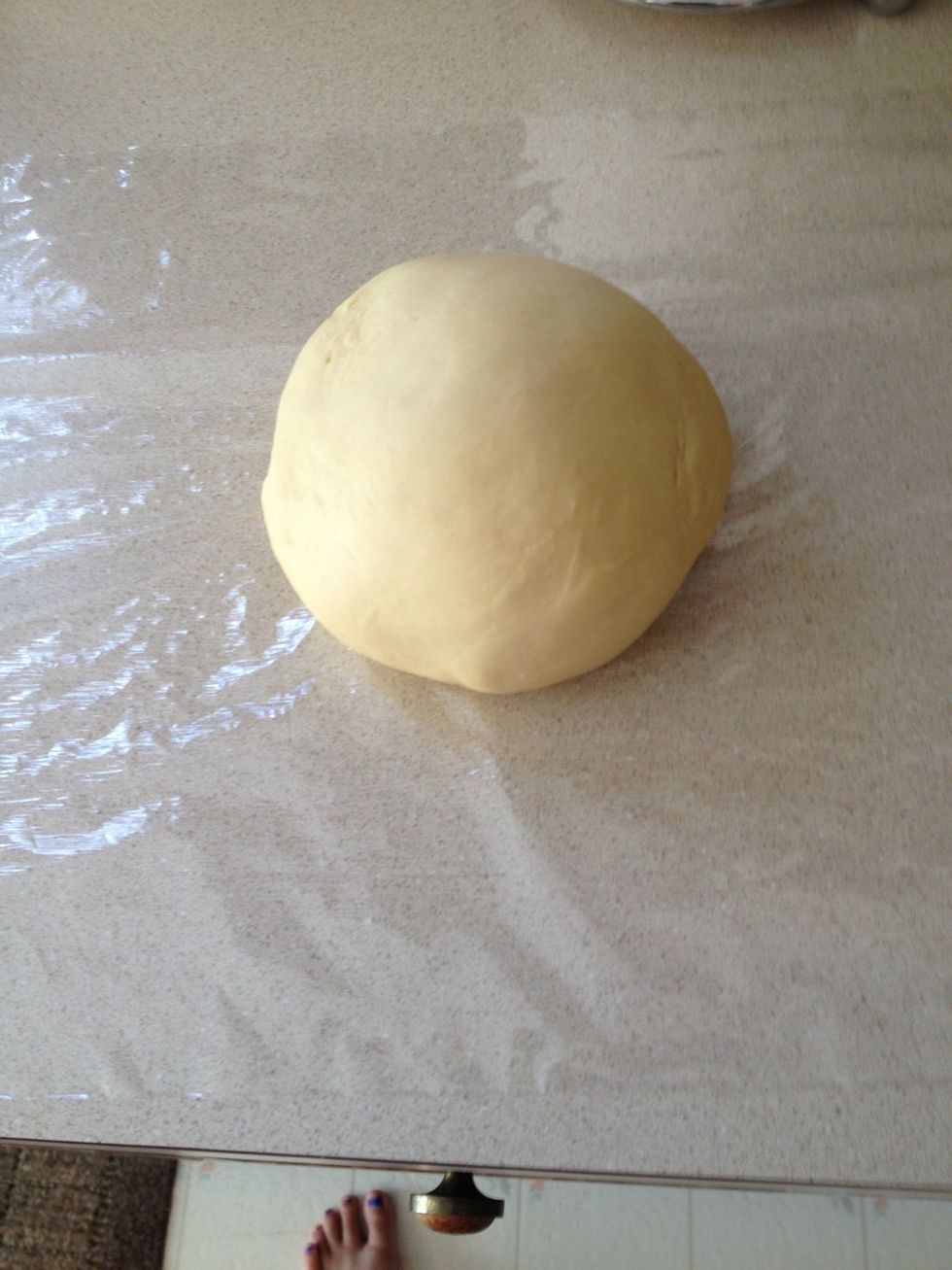 Form the dough into a ball and wrap in plastic wrap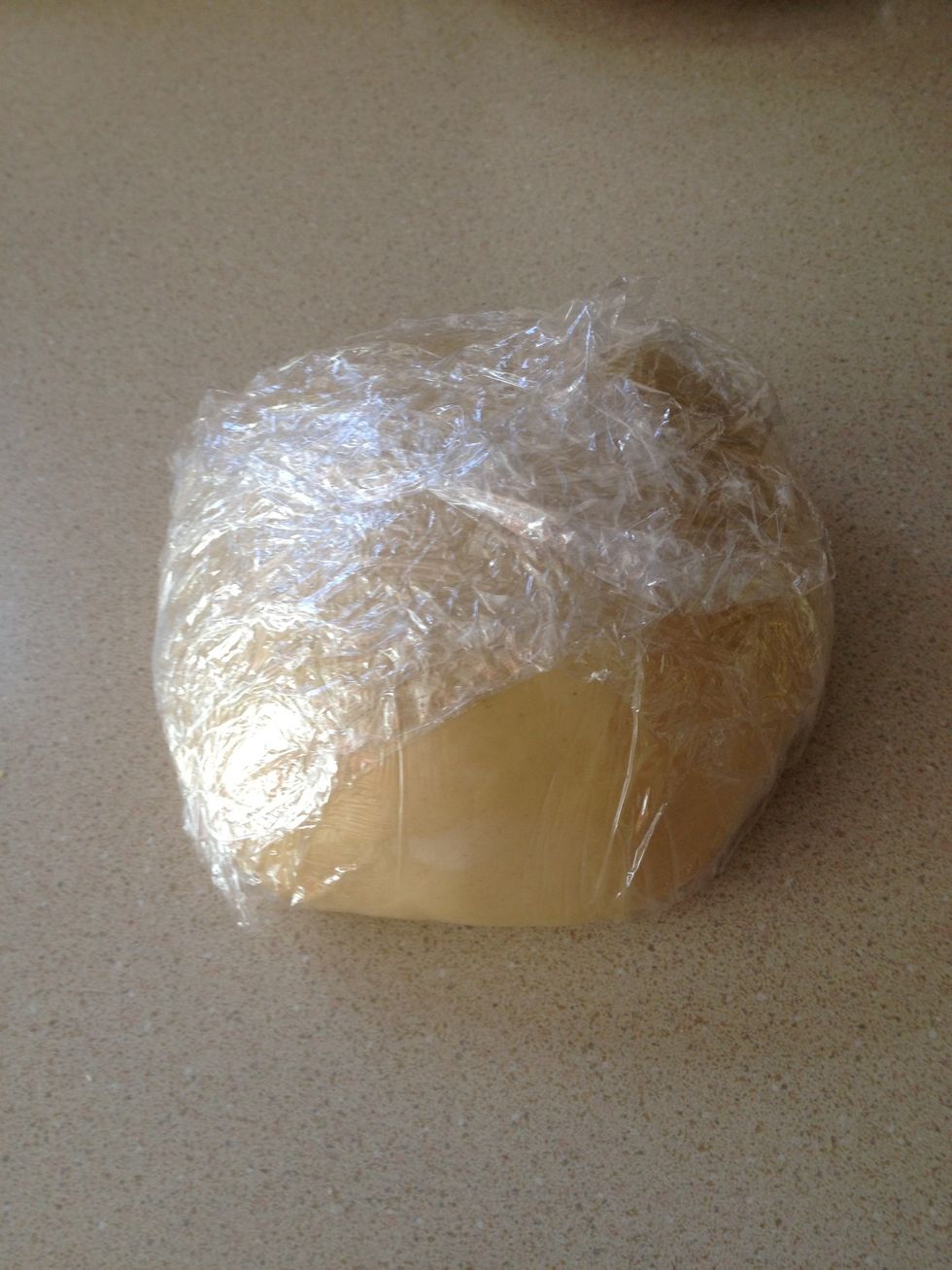 Let the dough sit for 30 minutes
After the dough sits it is ready to form pasta! Make sure you have extra flour for the rolling out of the dough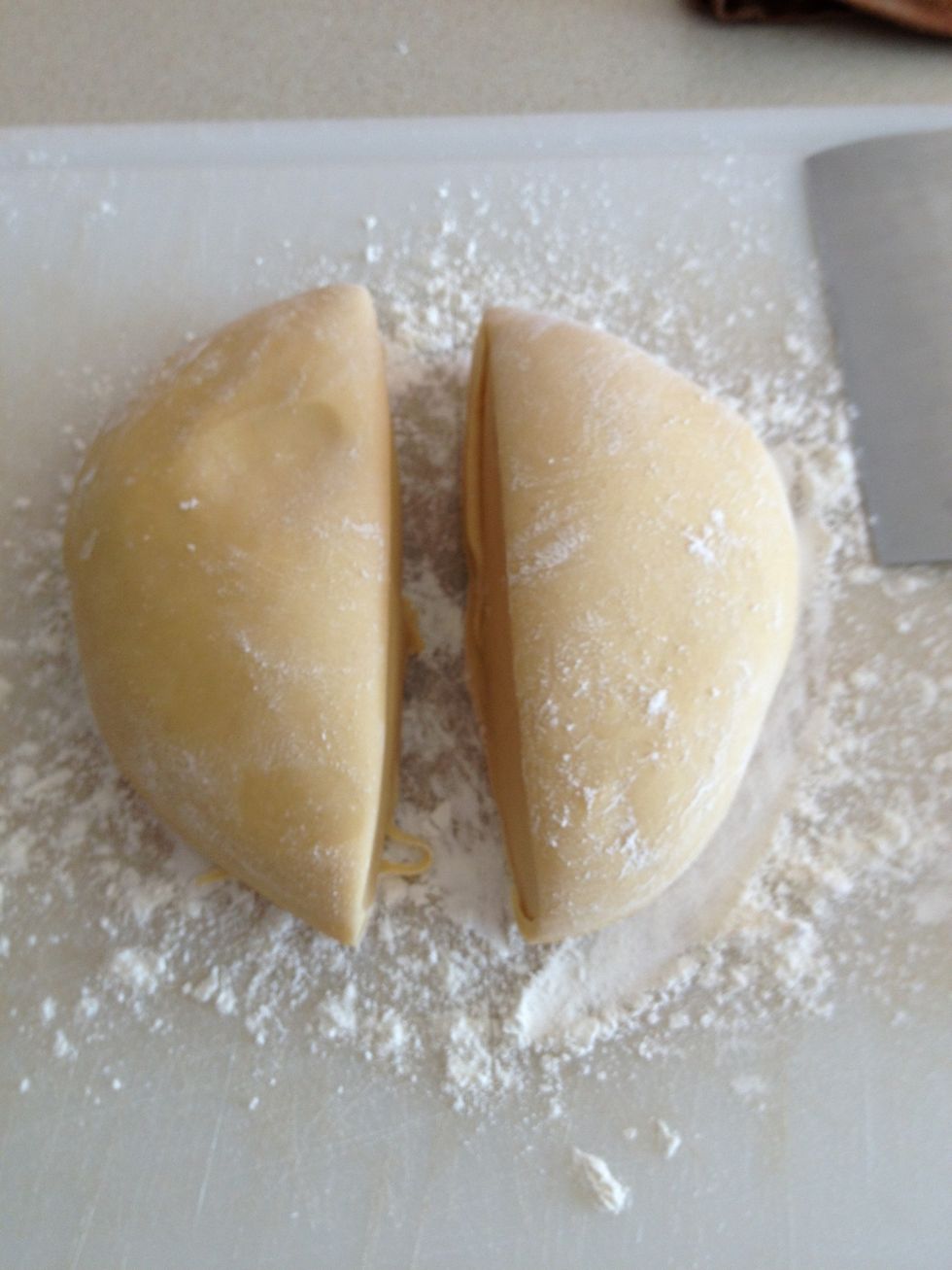 Cut dough in half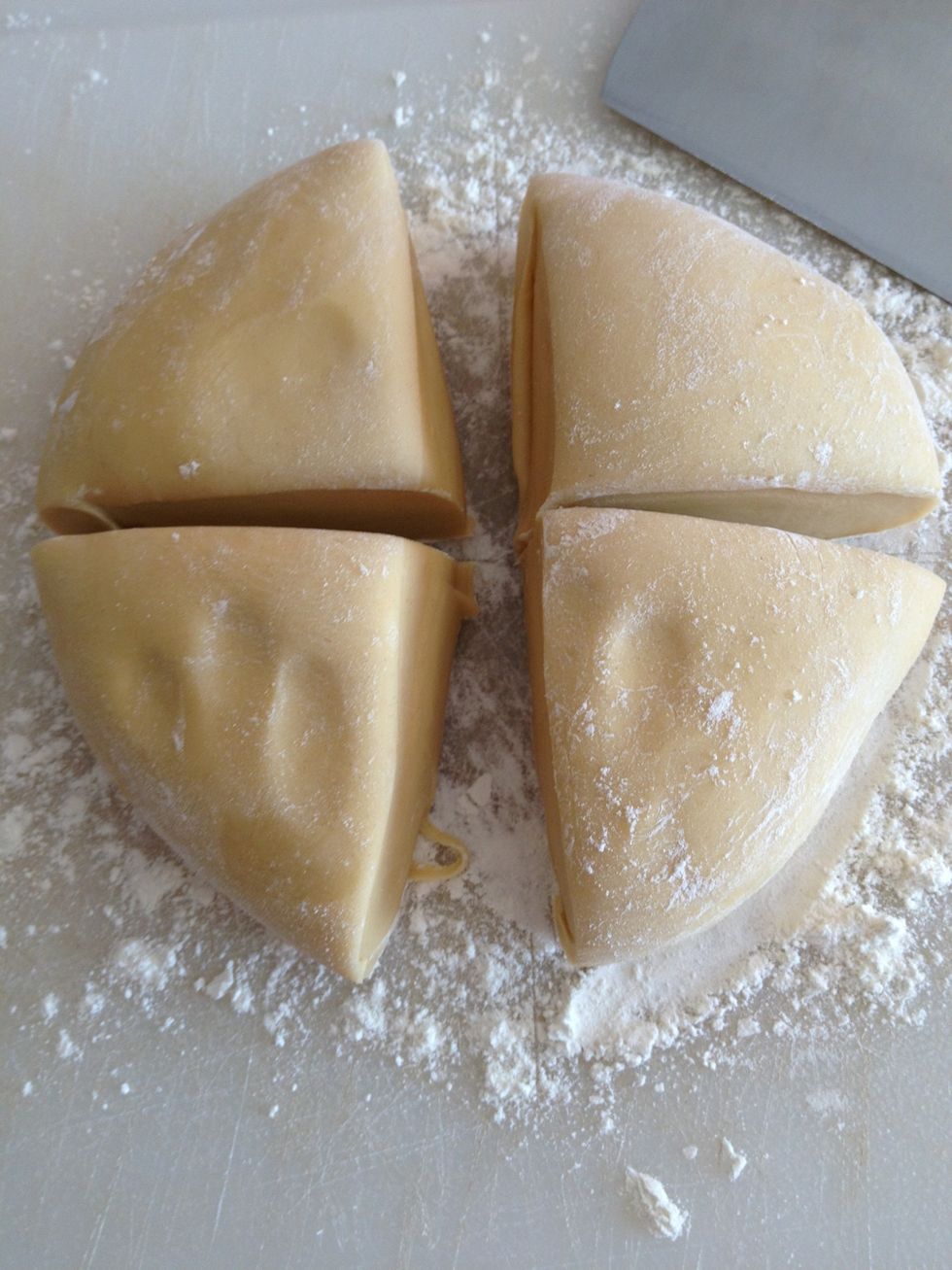 And then in quarters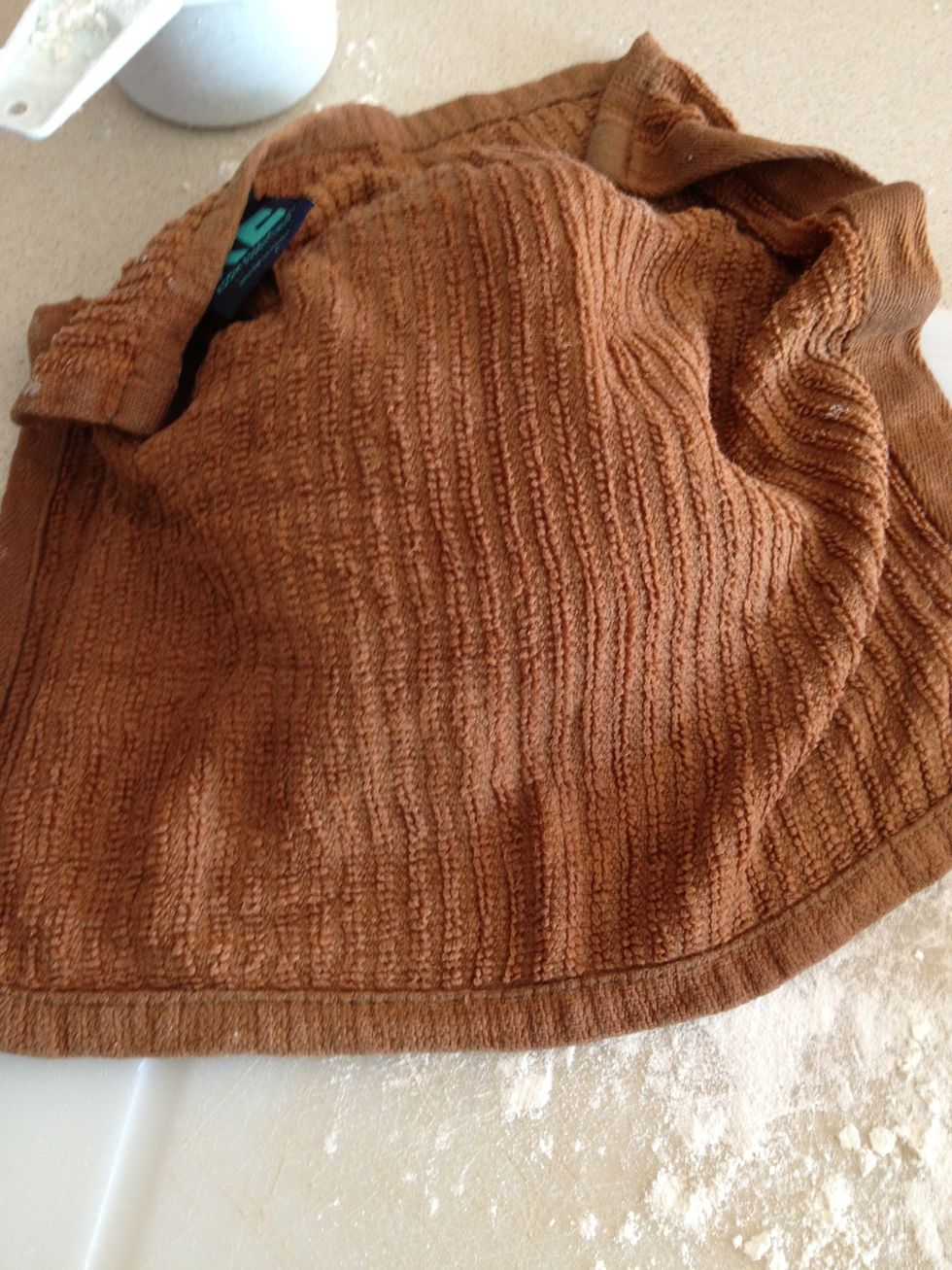 While working with one section of the dough, put the others under a damp towel so they don't dry out
Flatten out the dough to about half an inch in thickness
Here is the flattened dough which will then be put through the pasta maker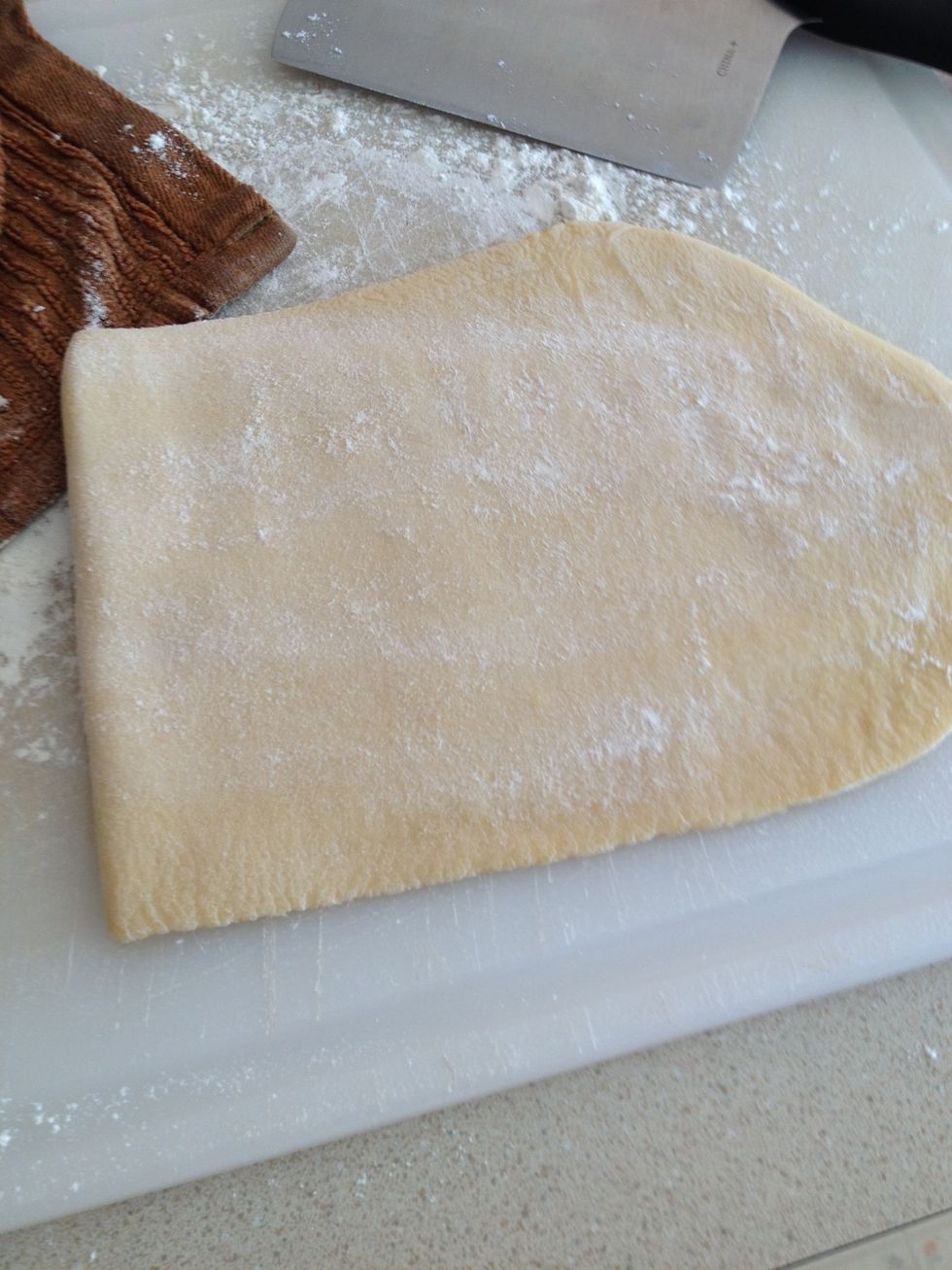 Fold dough in half and put it through the widest setting 2 more times, folding in half before each pass. After 3 times through, set the roller to the next setting (setting 2)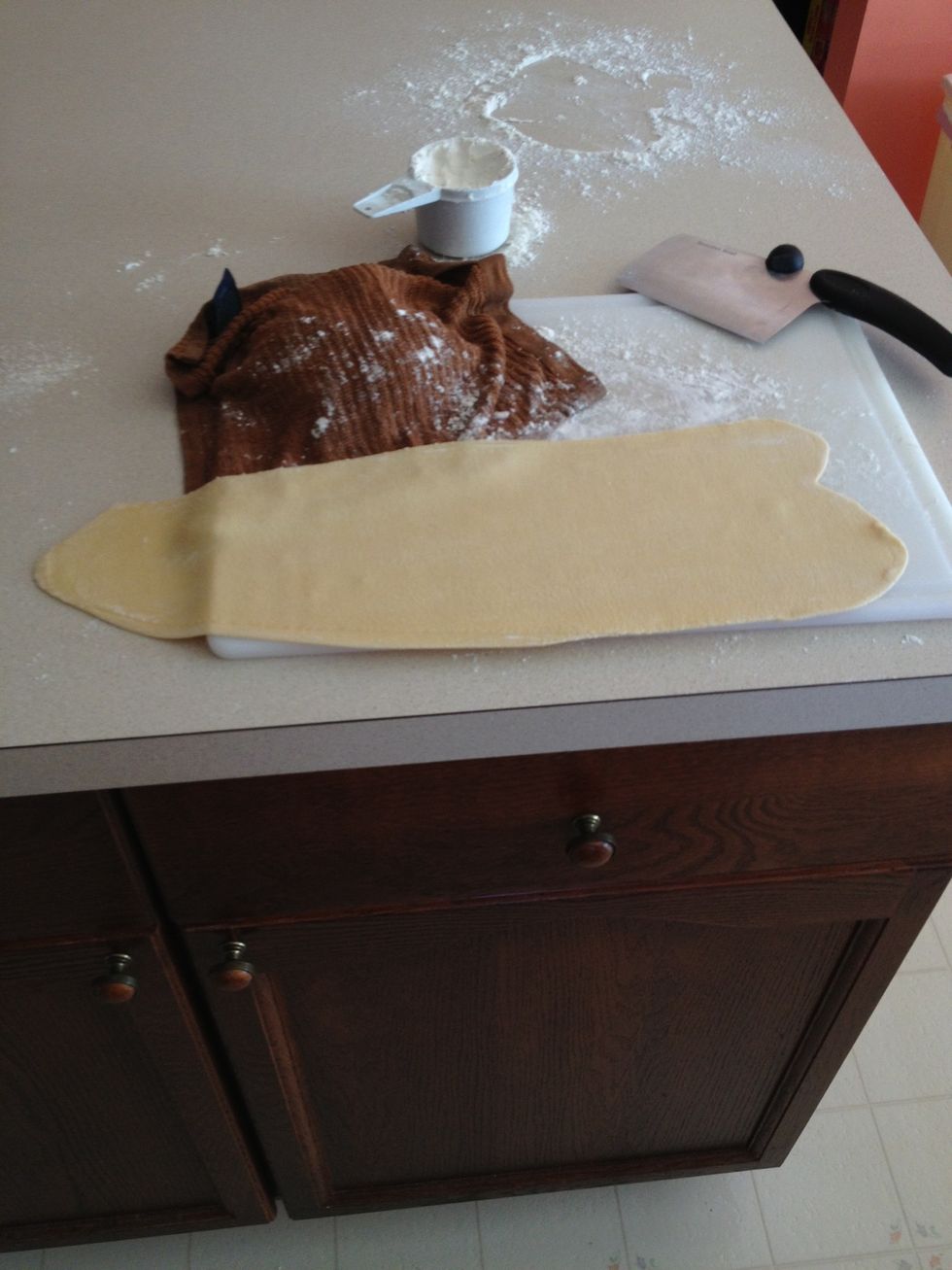 This is the dough after being passed through setting 2 twice, this is what the dough will look like! Before each setting change, flour both sides of the dough so that it won't stick
This is after being passed through setting 3 twice
After being passed through setting 4 twice, the dough was too long to handle so I cut it in half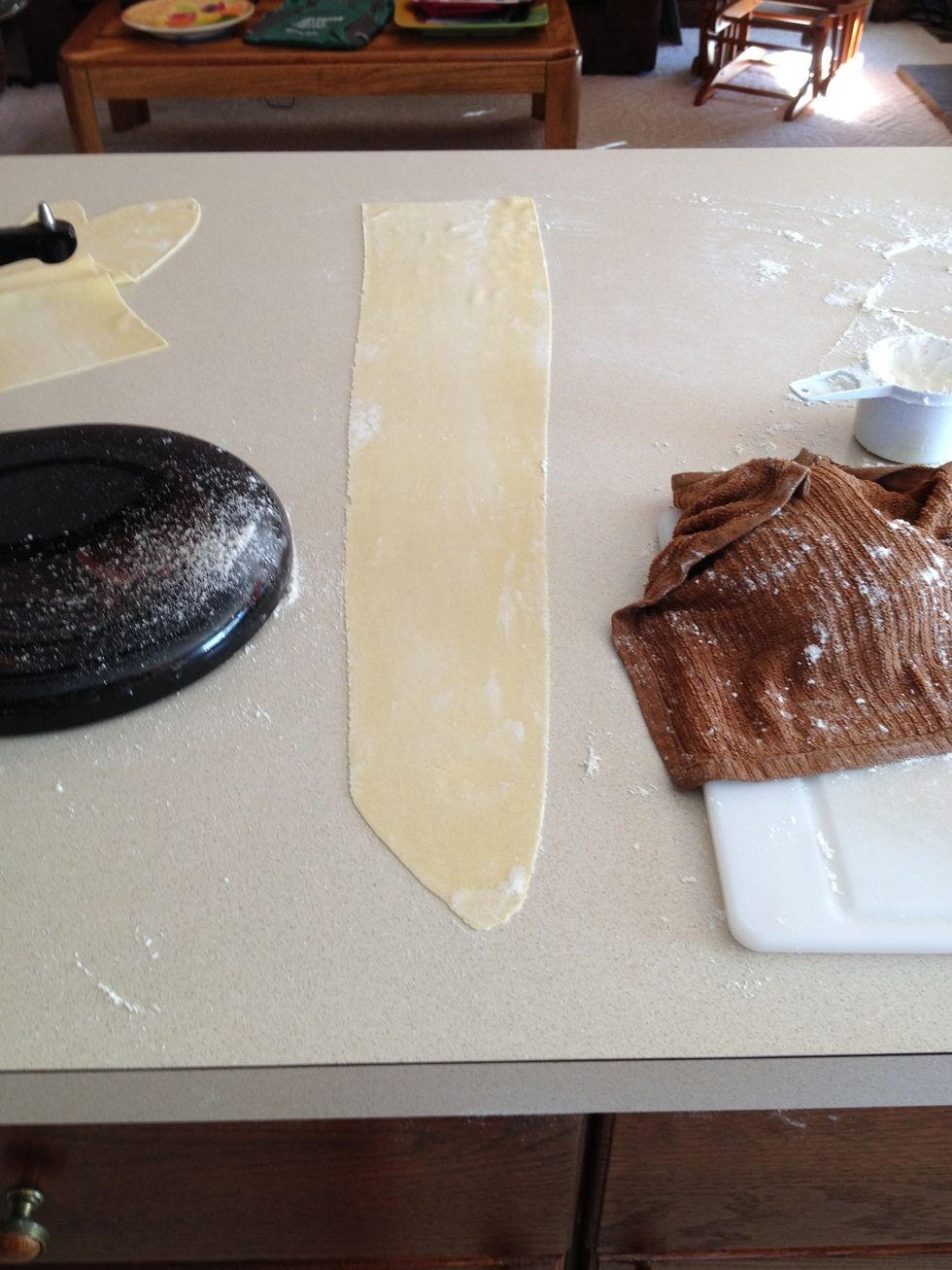 This is the dough after setting 5. It is now ready to cut!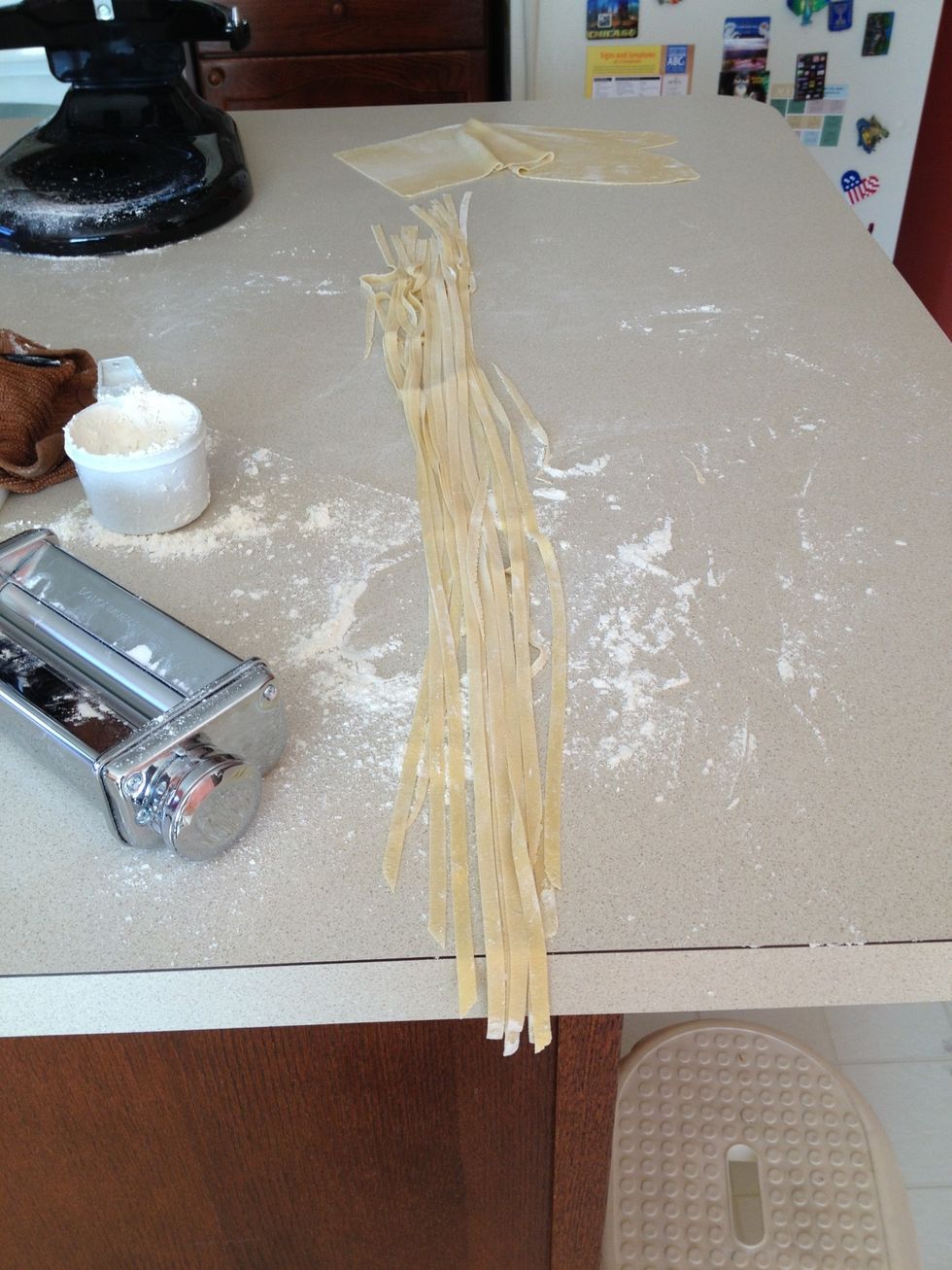 Here is the pasta! Repeat steps 19-26 with the rest of the dough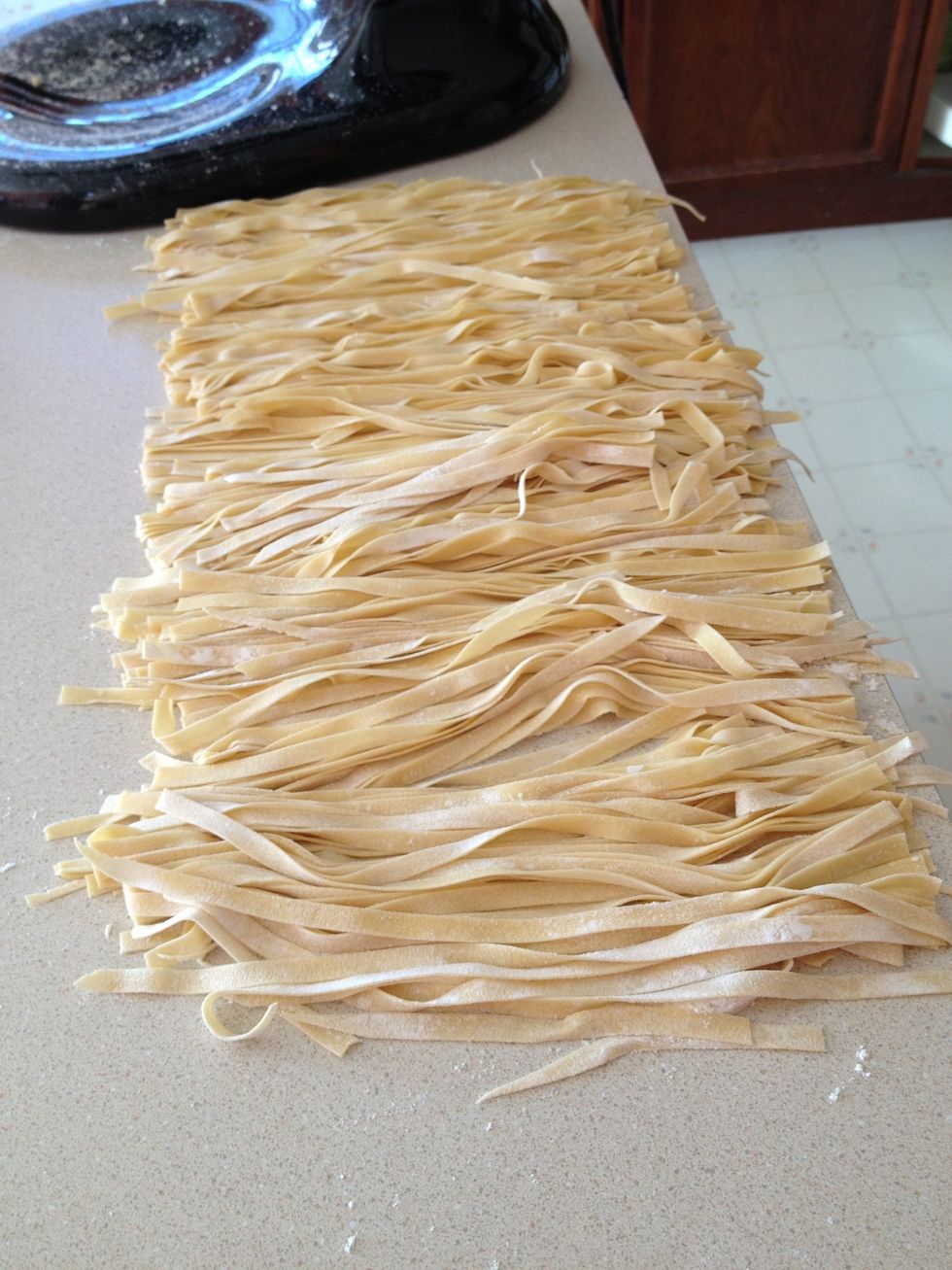 Here is the finished product! I chose to cut my pasta into 9 inch pieces. Let the pasta dry for an hour before cooking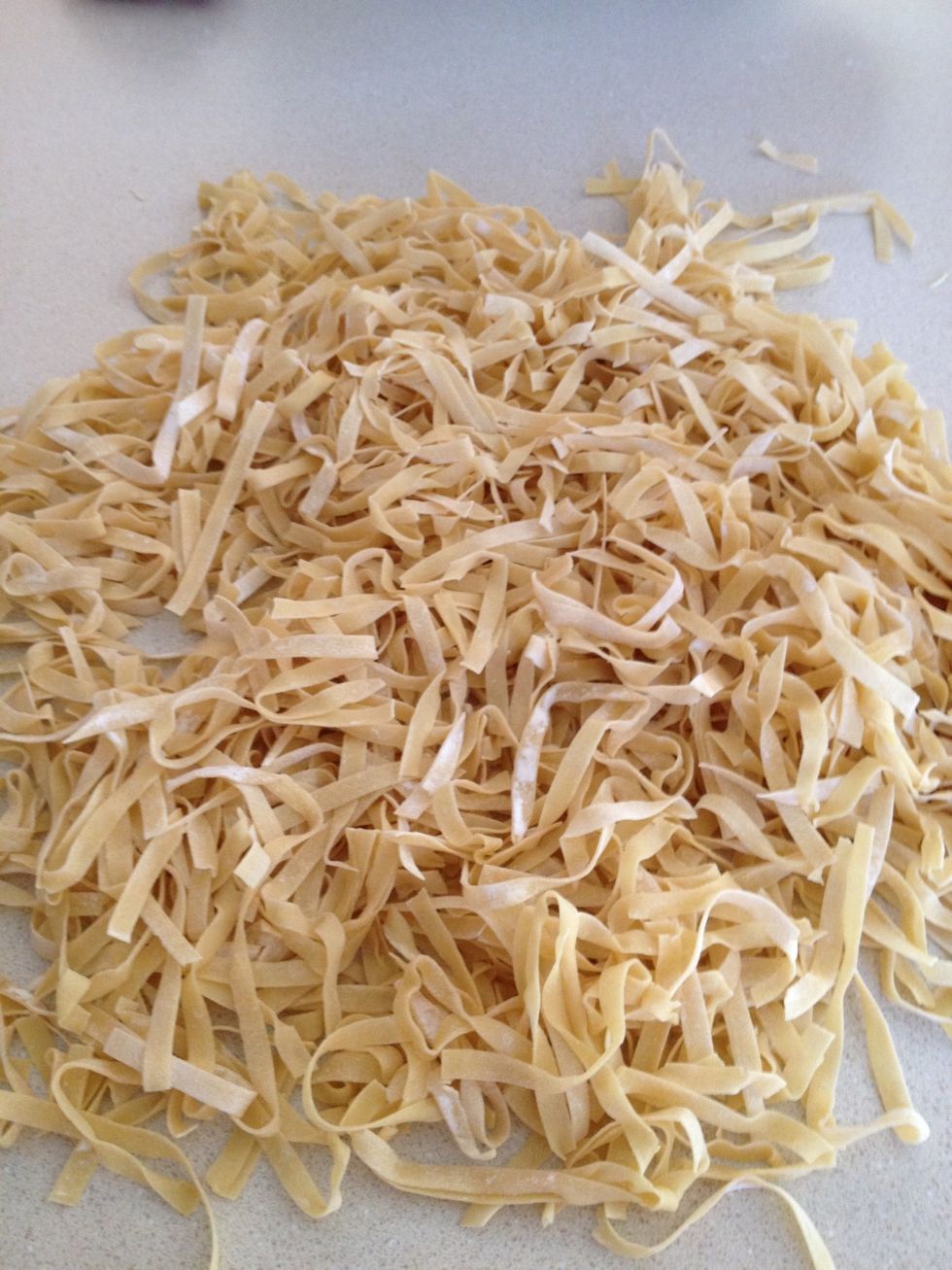 After pasta is dry, boil water
Add pasta into water and stir. Pasta will take 1-2 minutes to cook (when it floats it is done)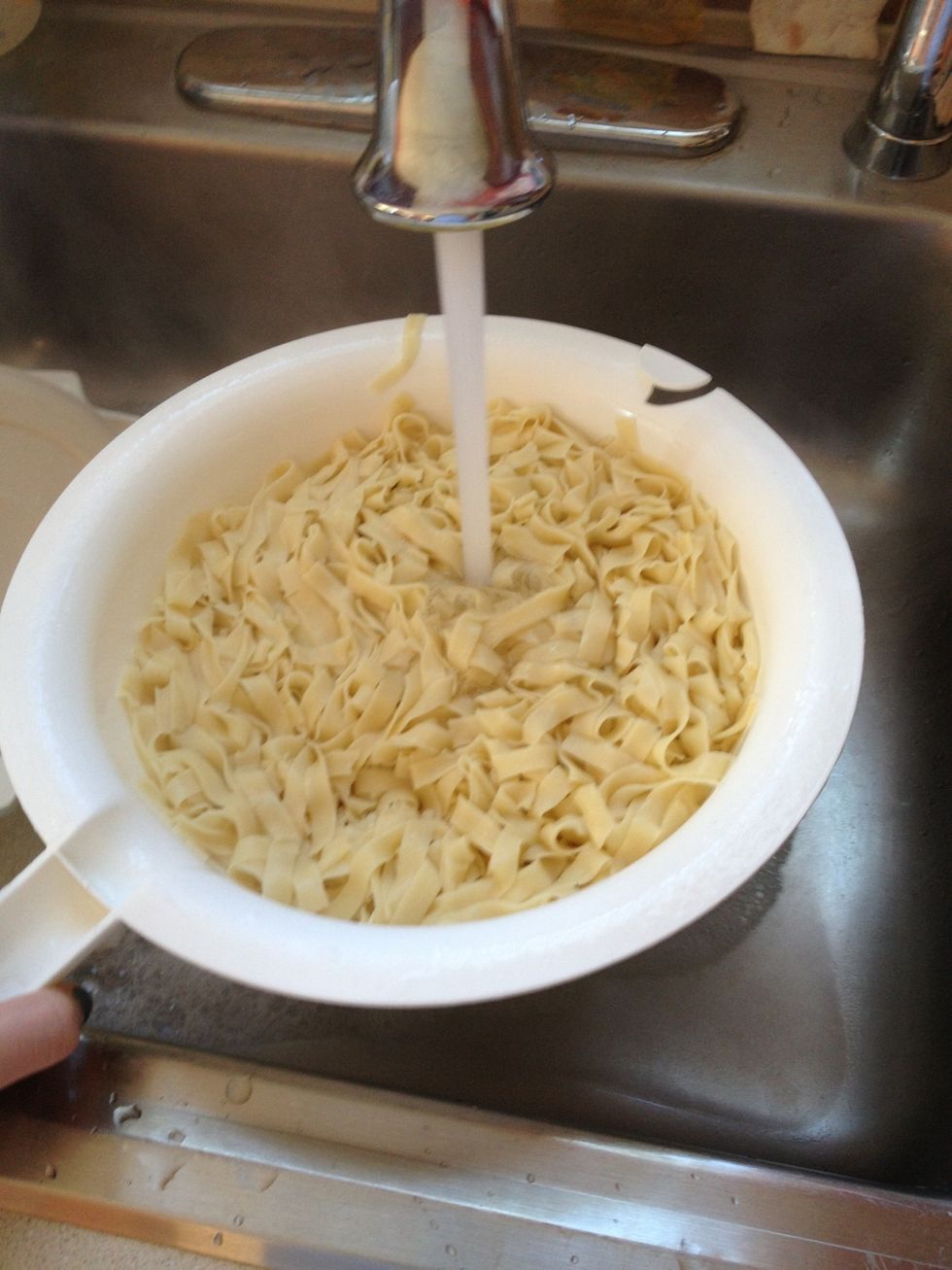 Drain and rinse pasta
Add your favorite sauce and enjoy!
3/4c Flour
3.0 Egg
1.0tsp Salt
1.0Tbsp Olive oil
1/4c Water
Water for boiling
Flour for dusting the dough