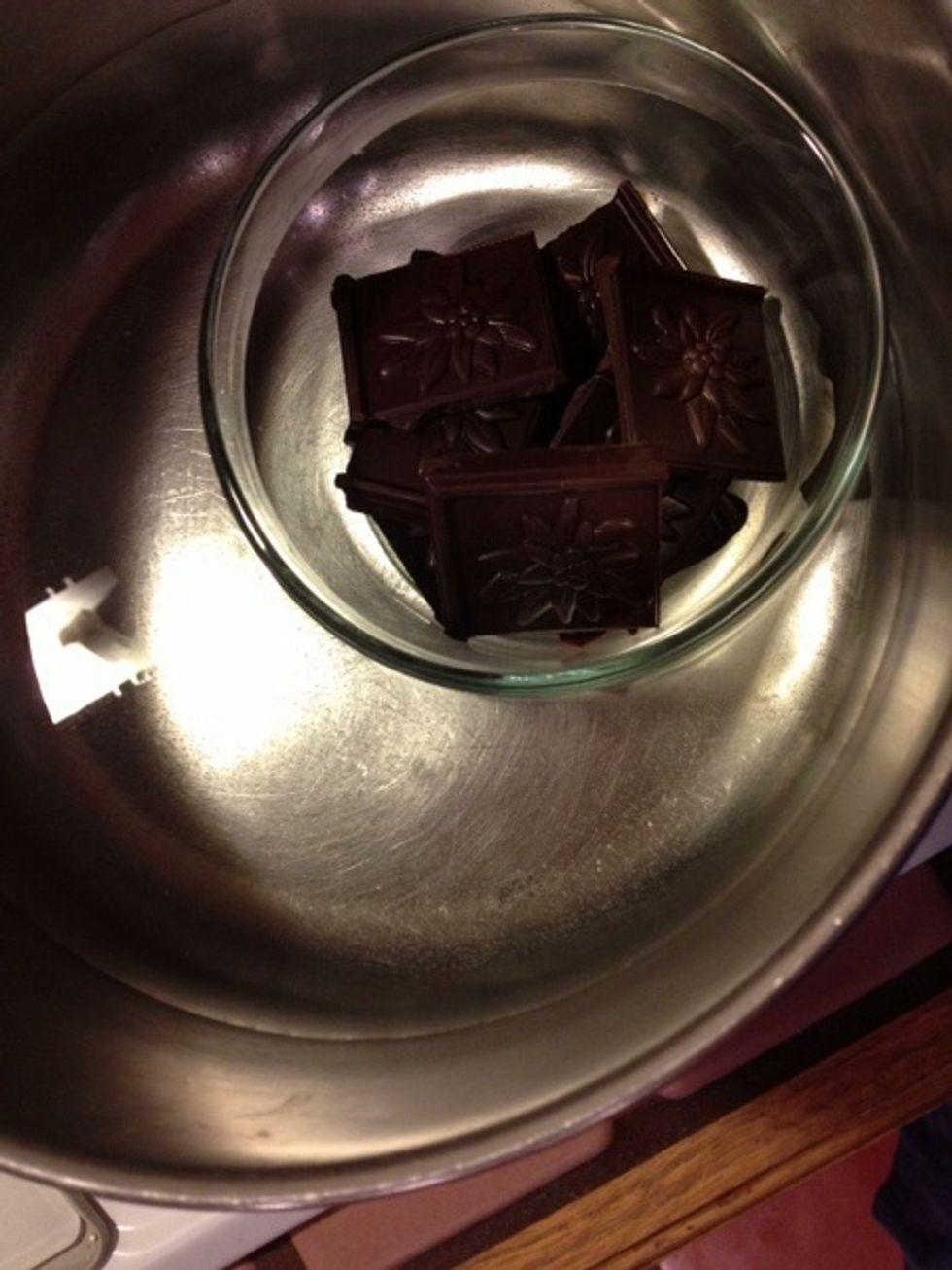 Melt chocolate in a double boiler.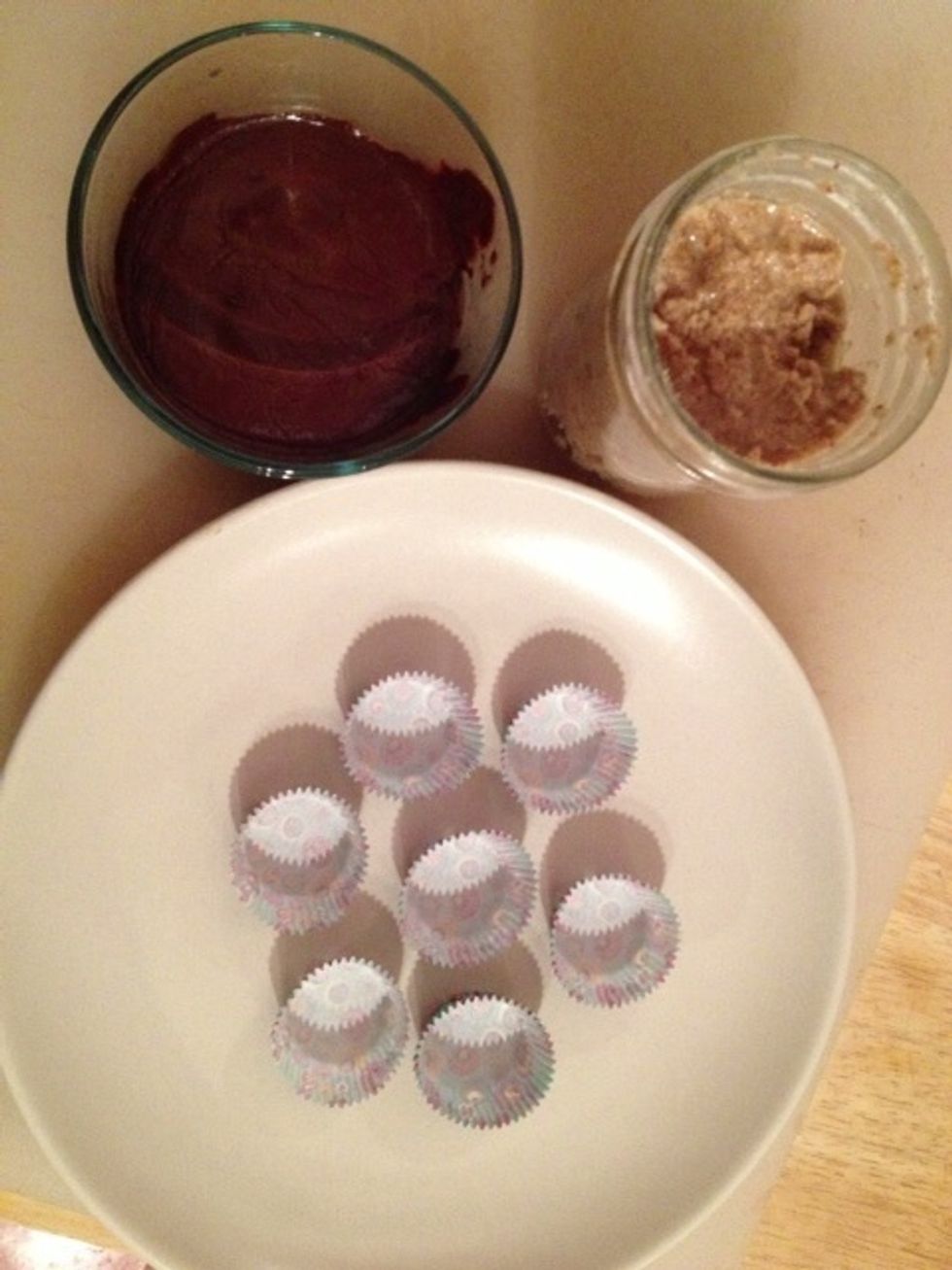 Arrange cups.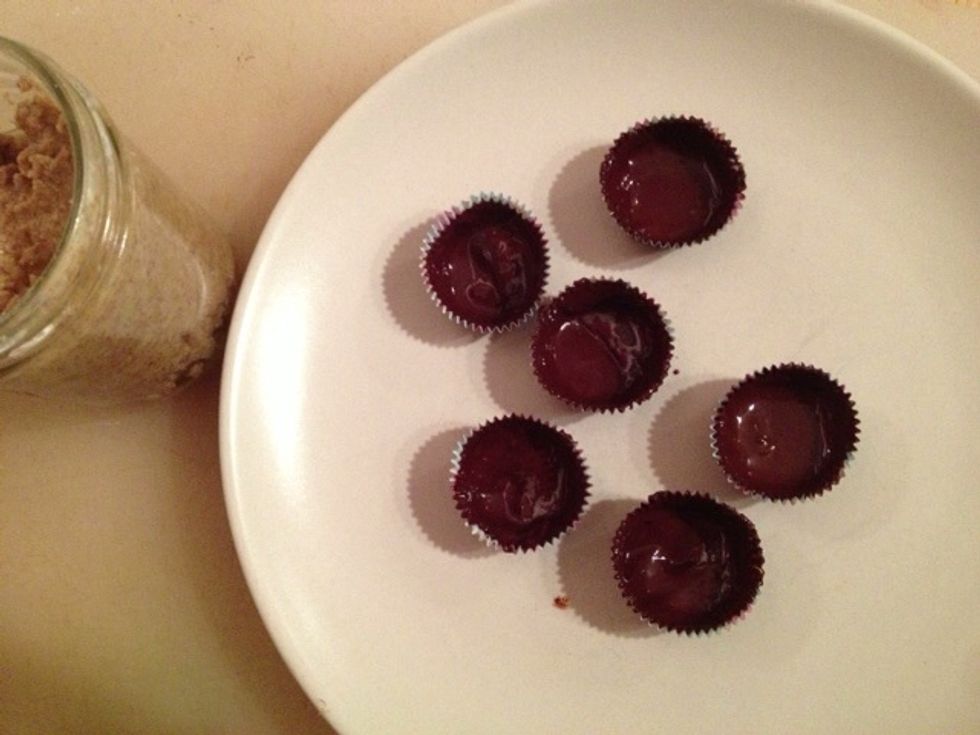 Line the cups with a thin layer of chocolate. Refrigerate until solid, up to 15 minutes.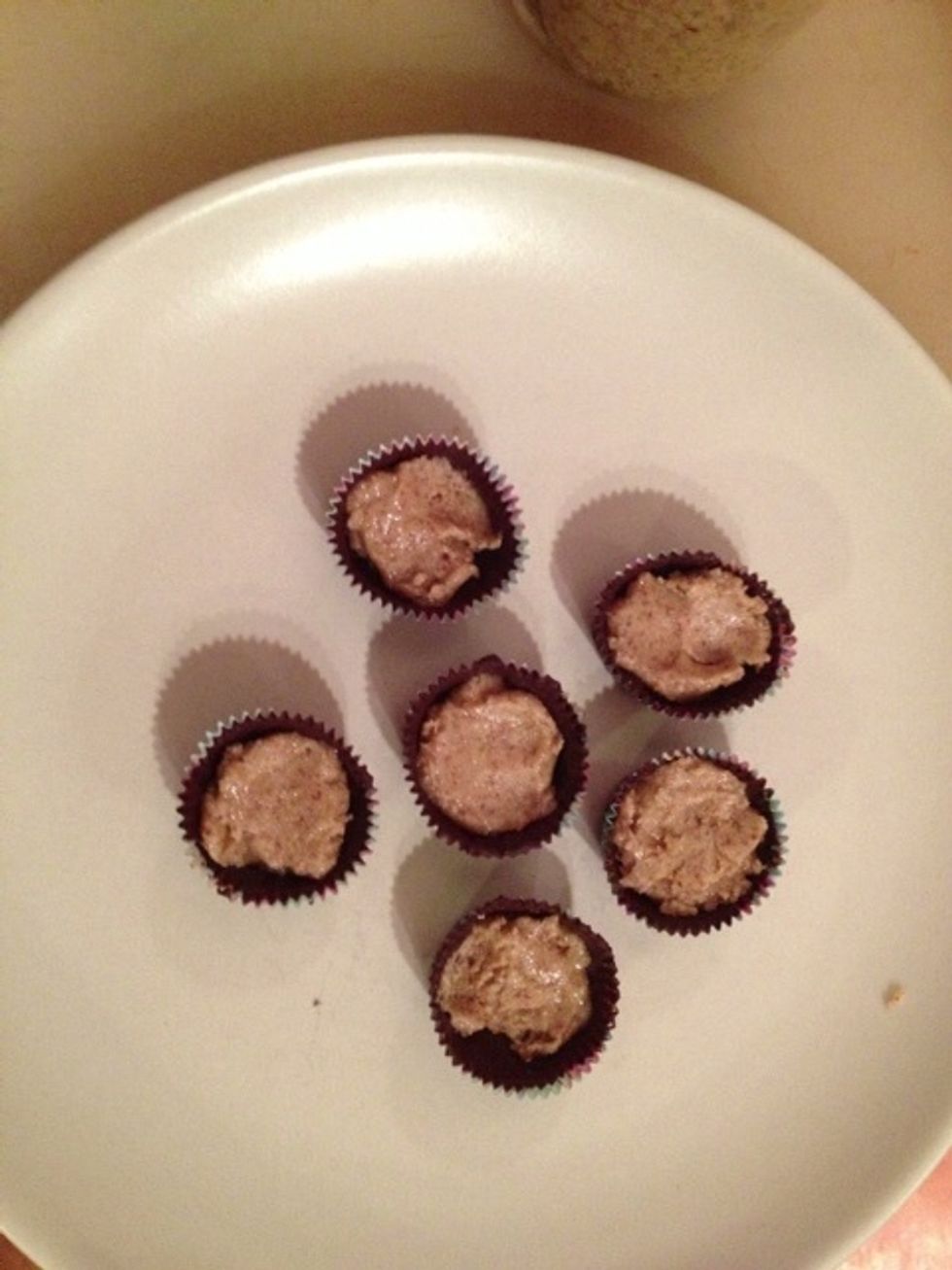 Fill chocolate cups with nut butter. .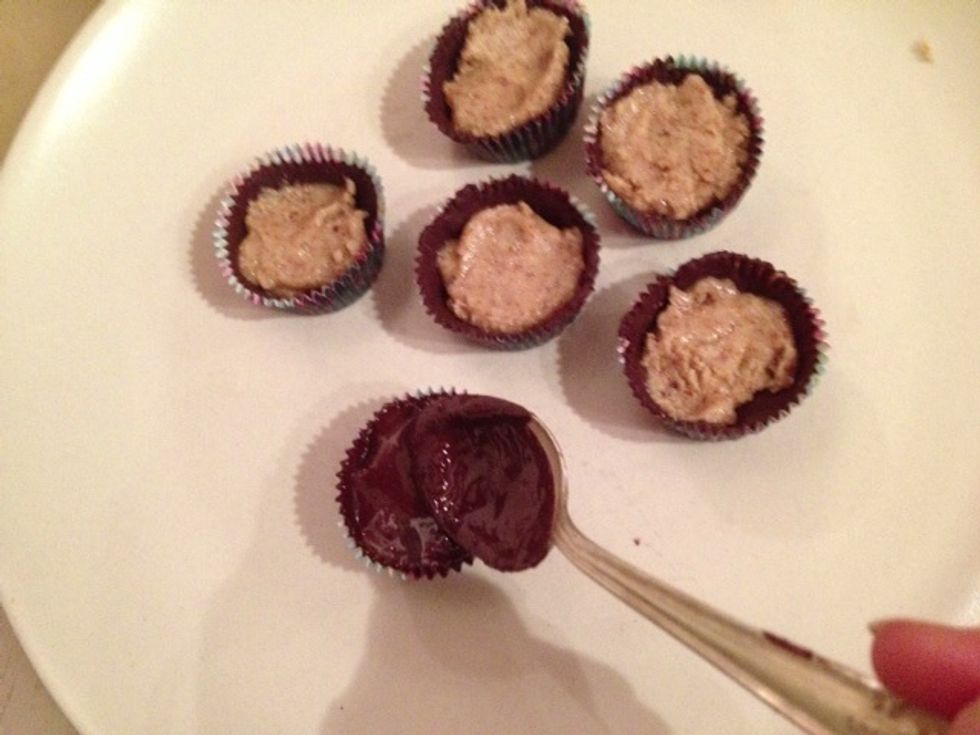 Top nut butter with a layer of melted chocolate, making sure the edges are sealed.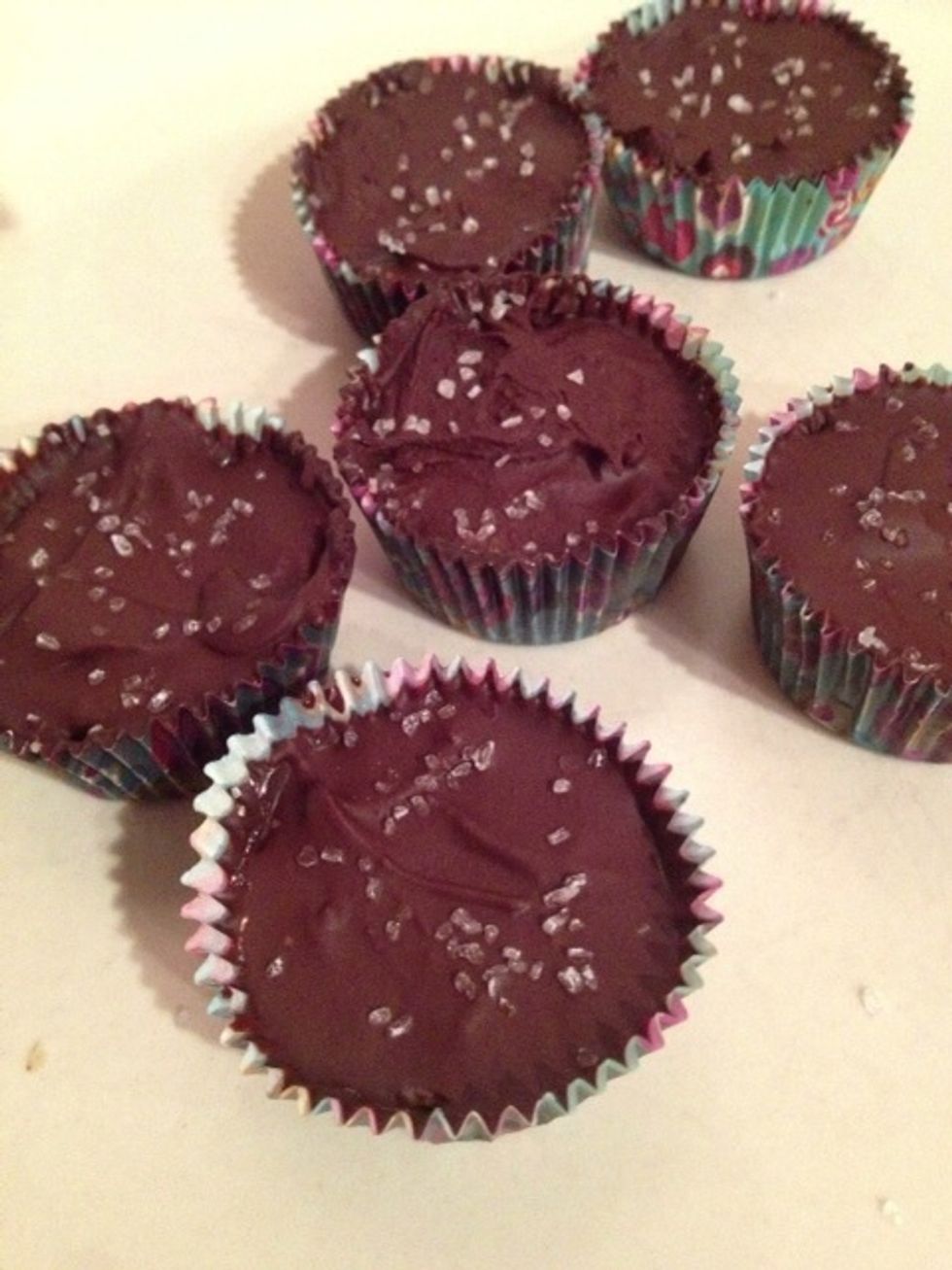 Sprinkle with sea salt and refrigerate until solid. Enjoy!
chocolate
nut butter
double boiler
mini baking cups
spoon