Pure Castile soap & coconut milk make a creamy, natural body wash.
345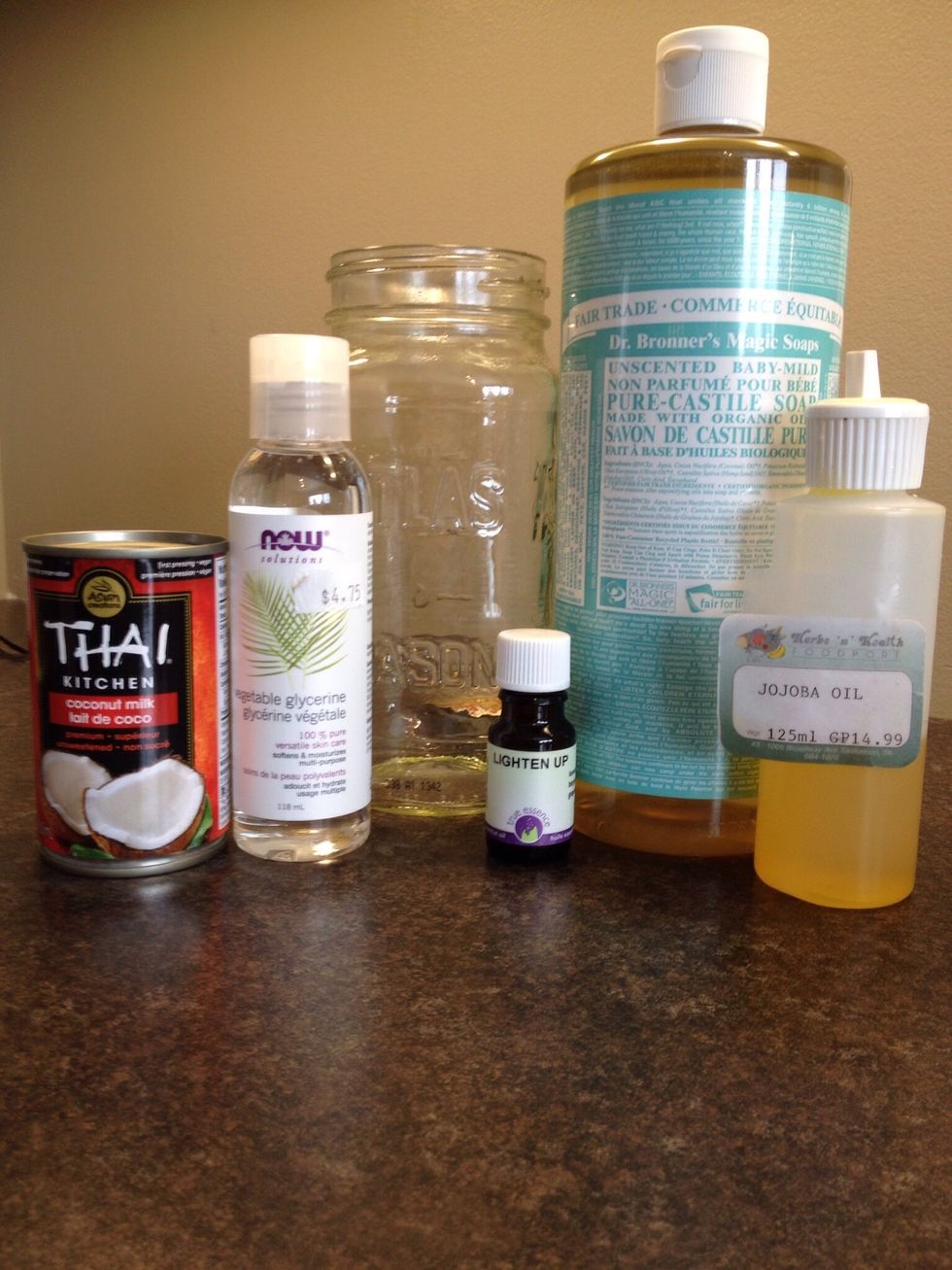 Gather your ingredients and a glass jar with a tight-fitting lid.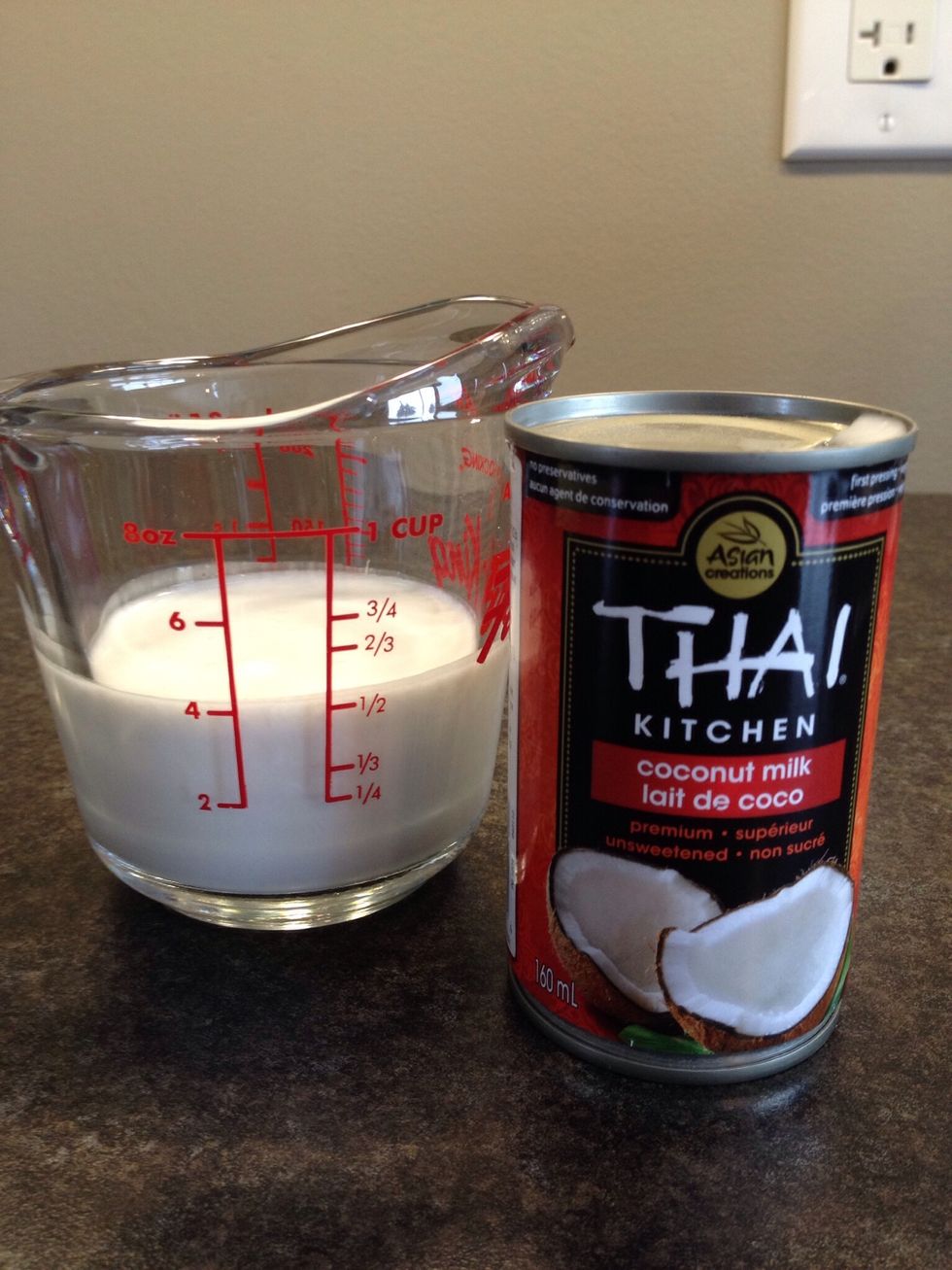 1/2 cup full fat coconut milk
2/3 cup liquid Castile soap. I used Dr. Bronner's unscented, but you can choose any scent that will mingle nicely with coconut milk and your essential oil.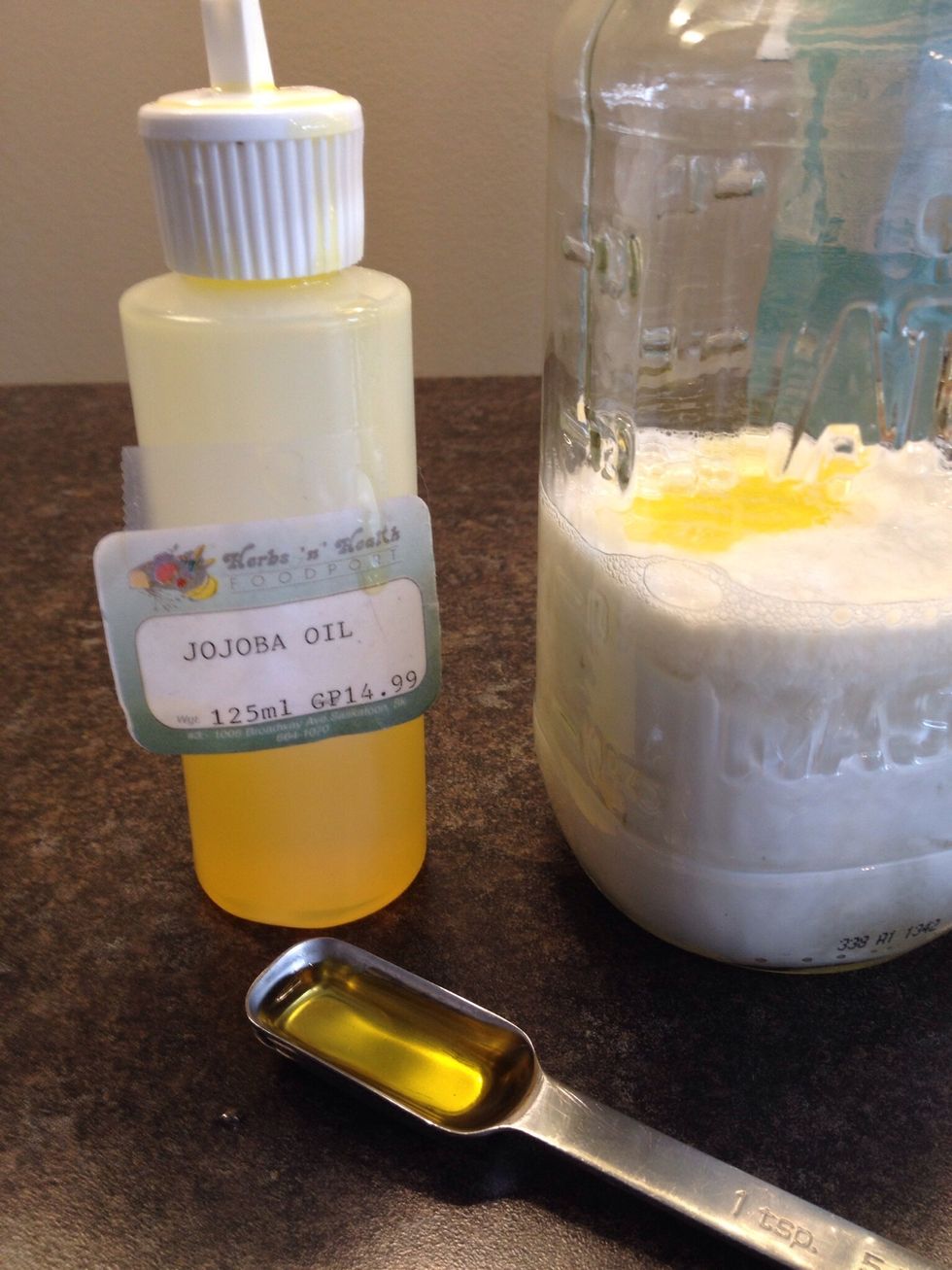 3 teaspoons jojoba oil. You can also substitute Vitamin E oil.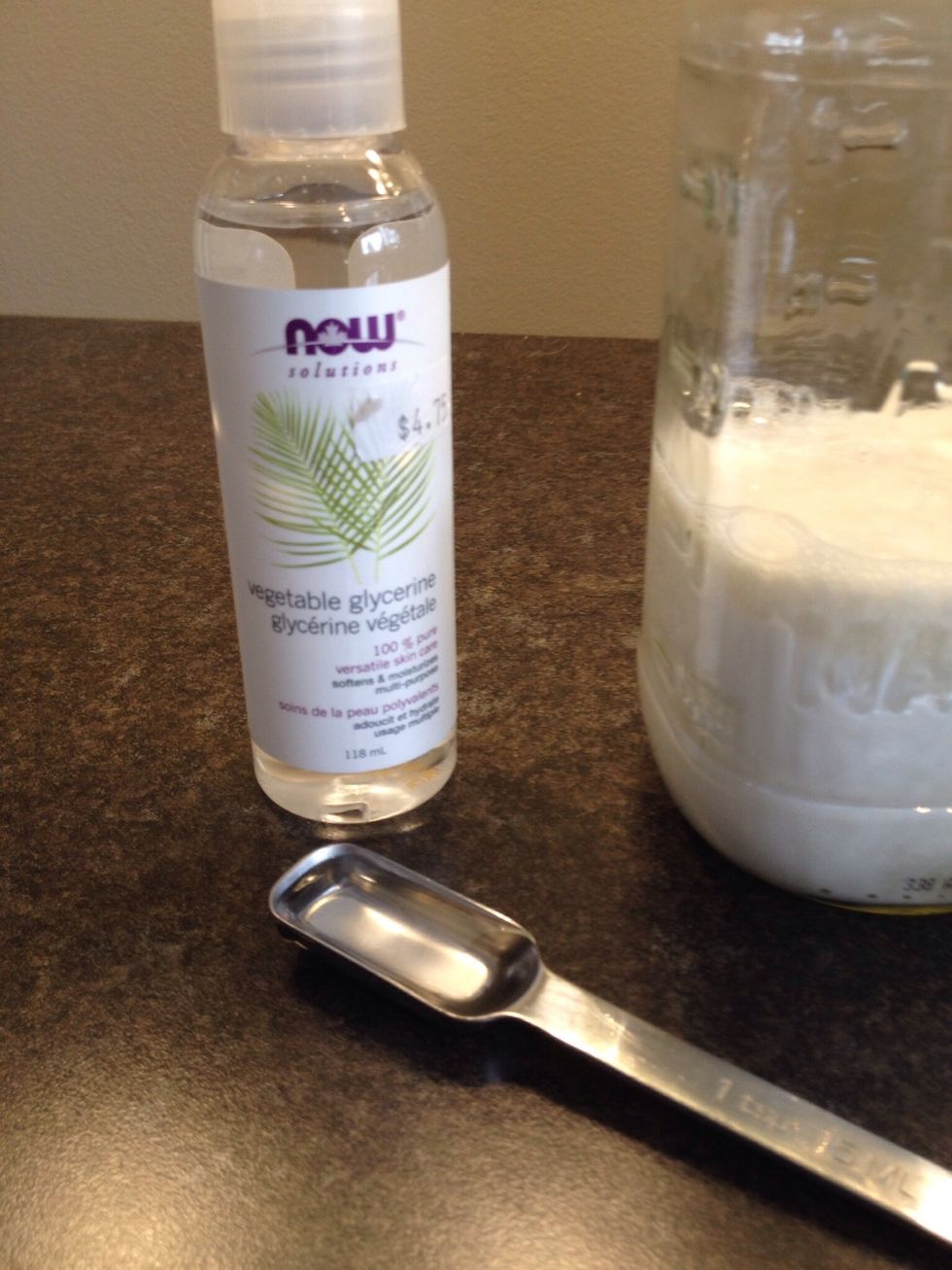 4 teaspoons vegetable glycerin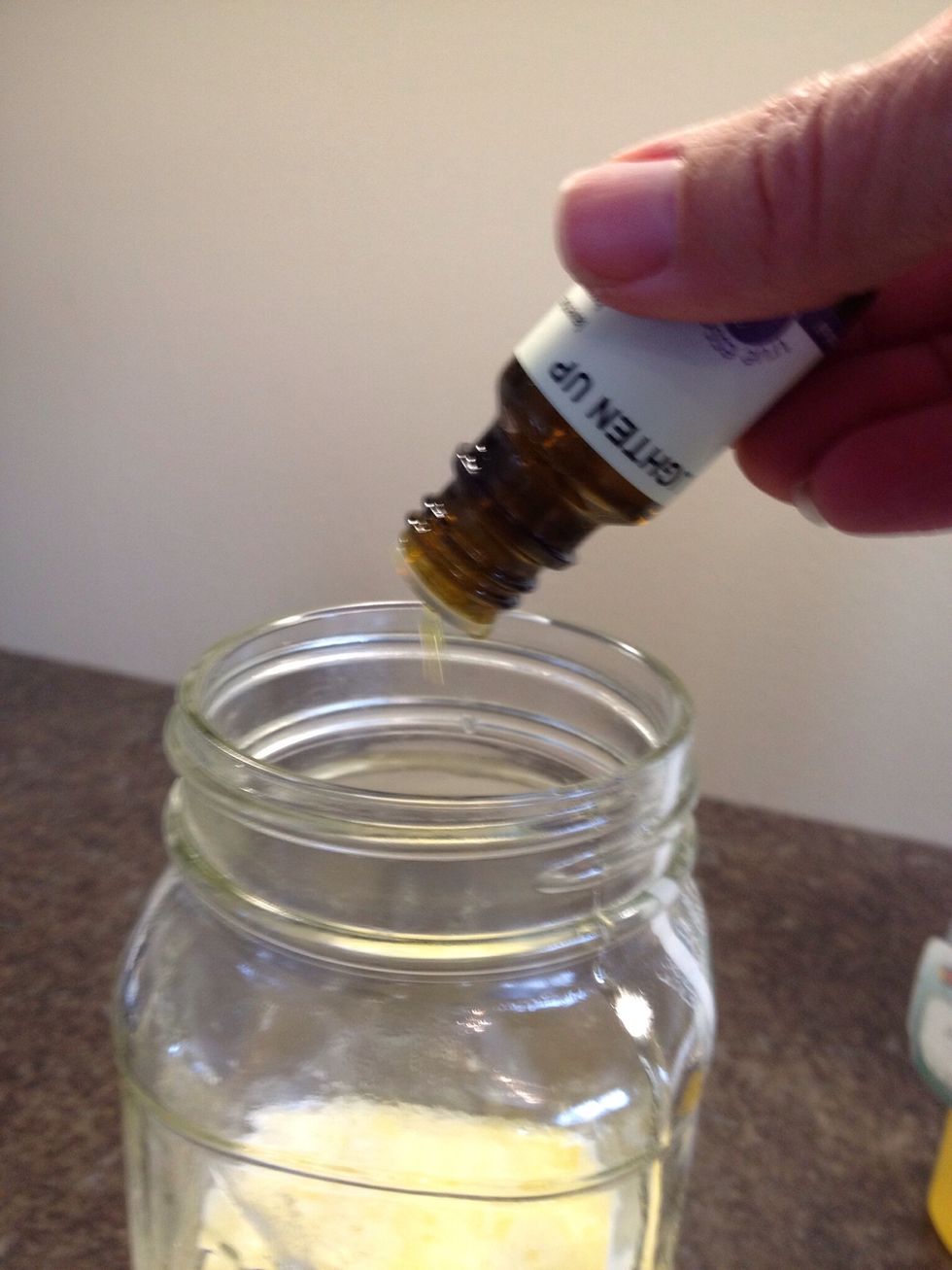 8 drops of whichever scent of essential oil you prefer. Vanilla, lavender or lime would make a nice final product.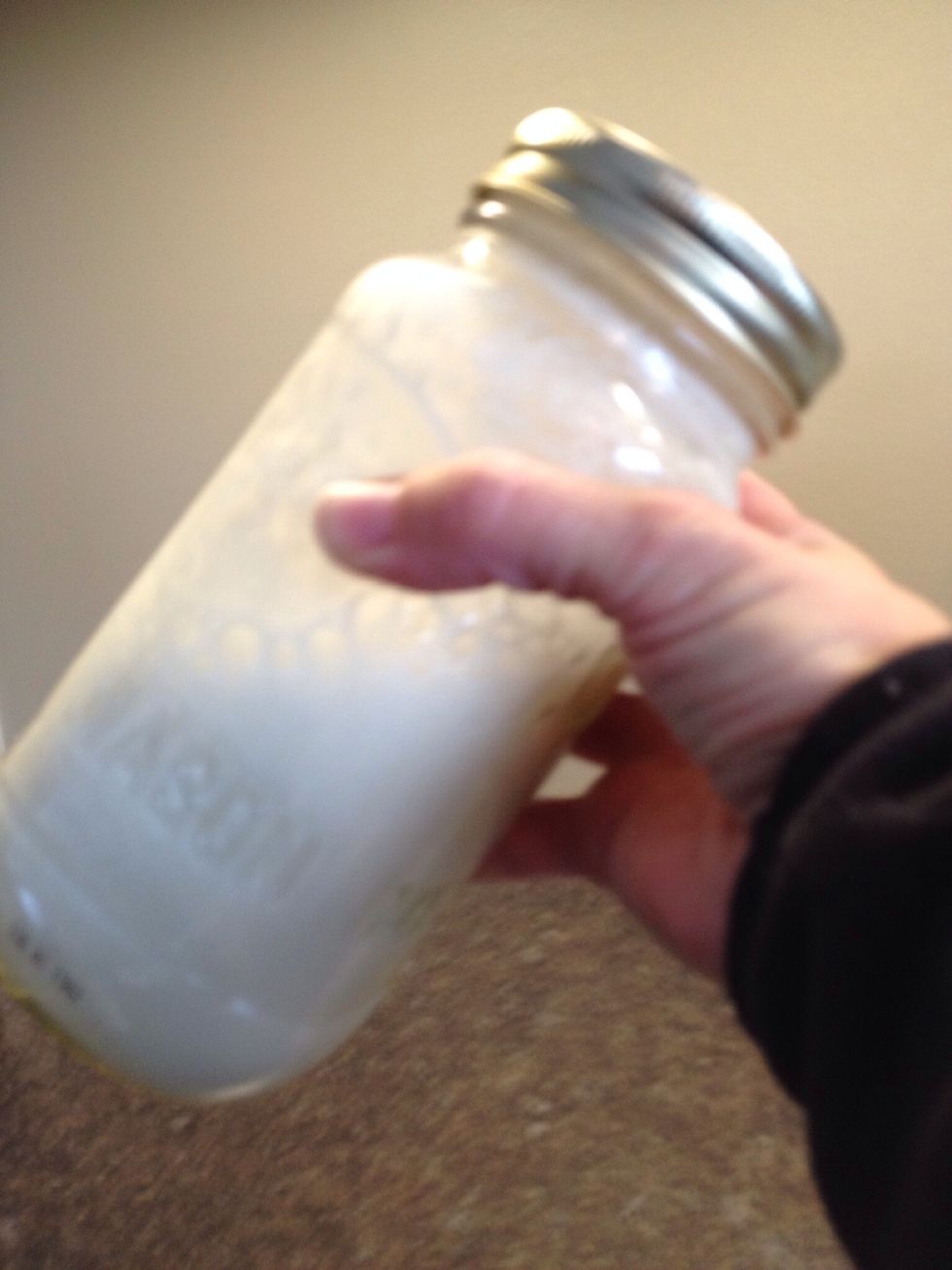 Add all the ingredients to a jar and shake vigorously.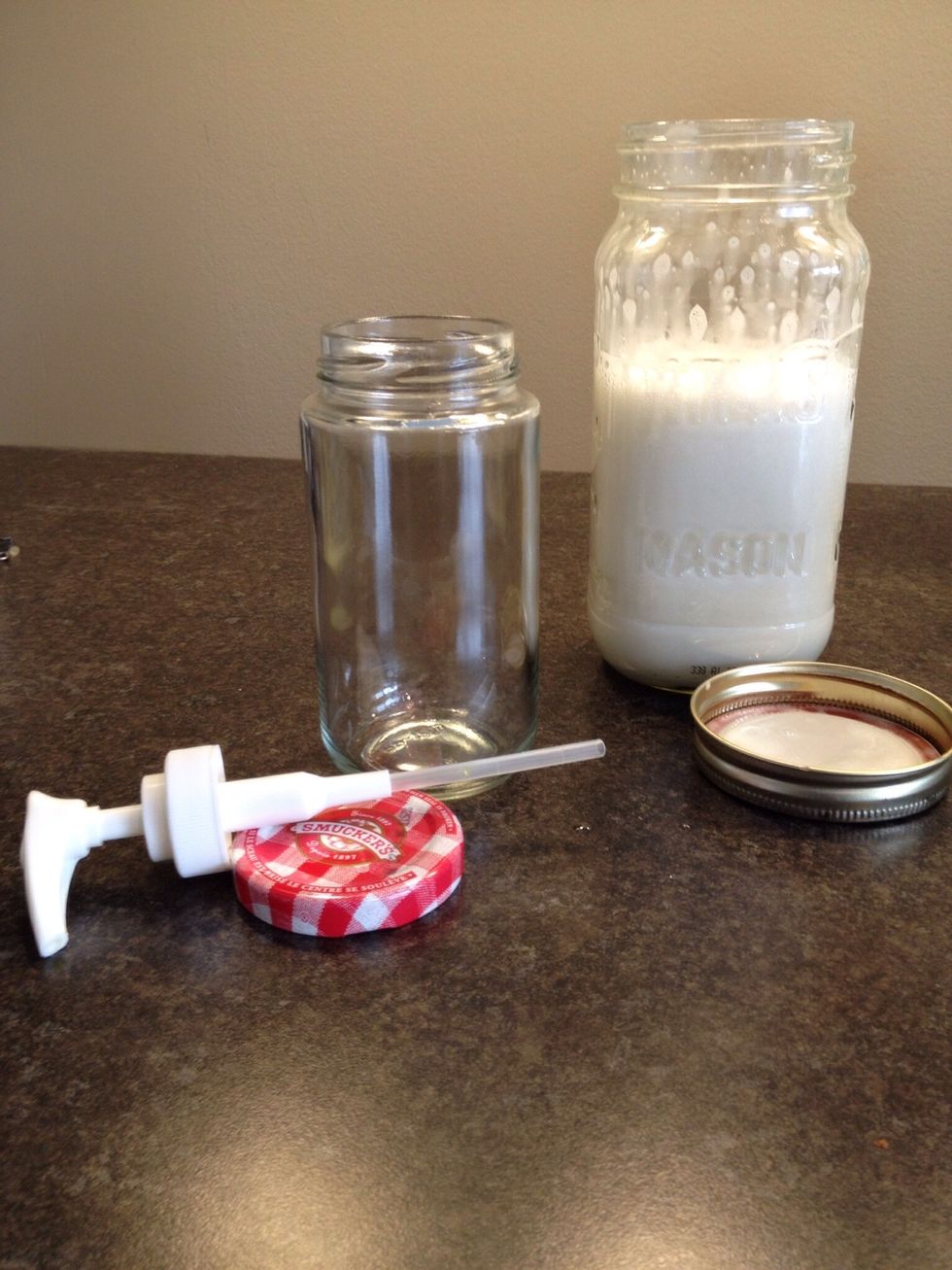 You can make a soap pump dispenser out of an old jam jar. Just drill a hole in the lid, large enough to fit a pump from an old dispenser, and glue the pump in place. Let the glue dry before using.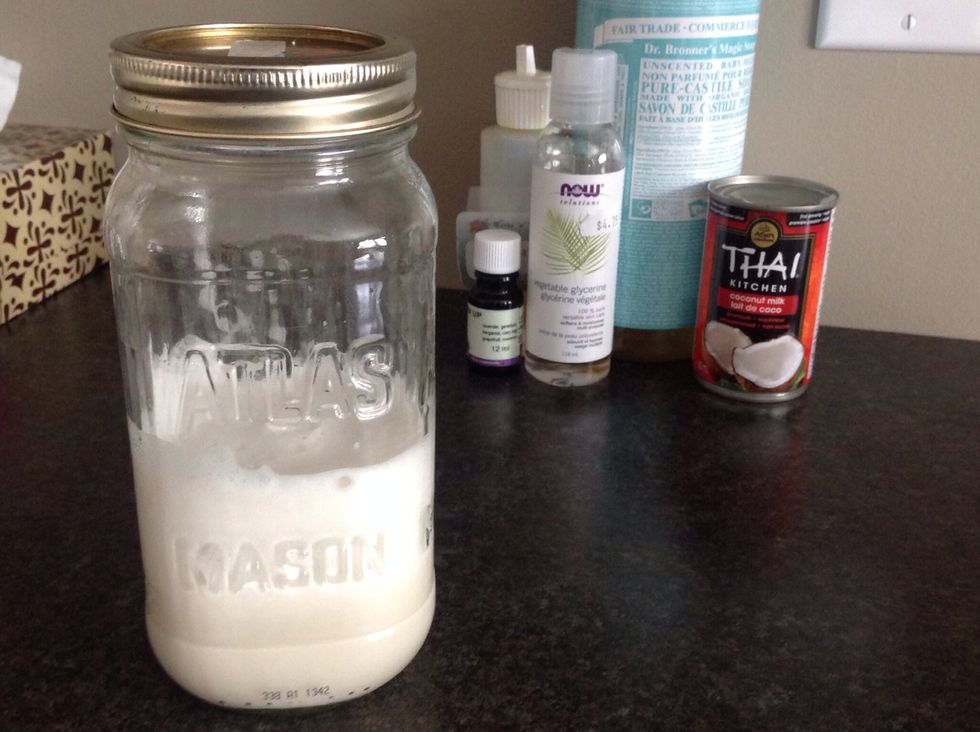 This creamy homemade body wash will need to be shaken each time you use it. Your skin will feel soft and silky after using it!
0.0c Coconut milk (full fat)
0.0c Liquid Castile soap (Dr. Bronner is great)
3.0tsp Jojoba oil or Vitamin E oil
4.0tsp Vegetable Glycerin
8 drops essential oil (scent of your choice)