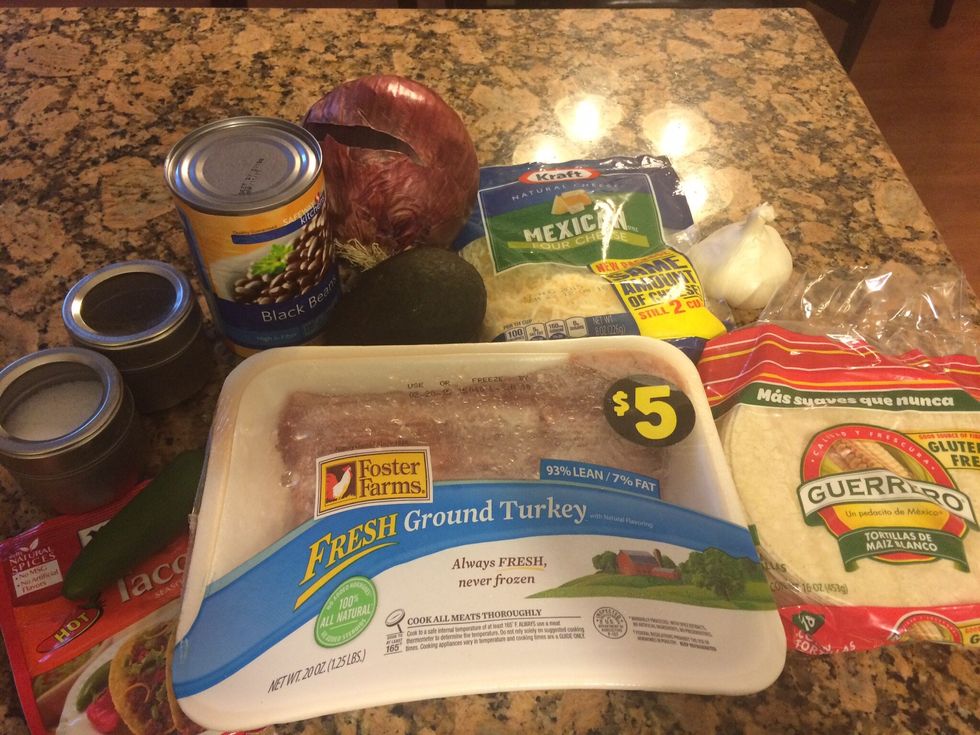 Peal and mince garlic, chop the onion and pepper, avocado and set aside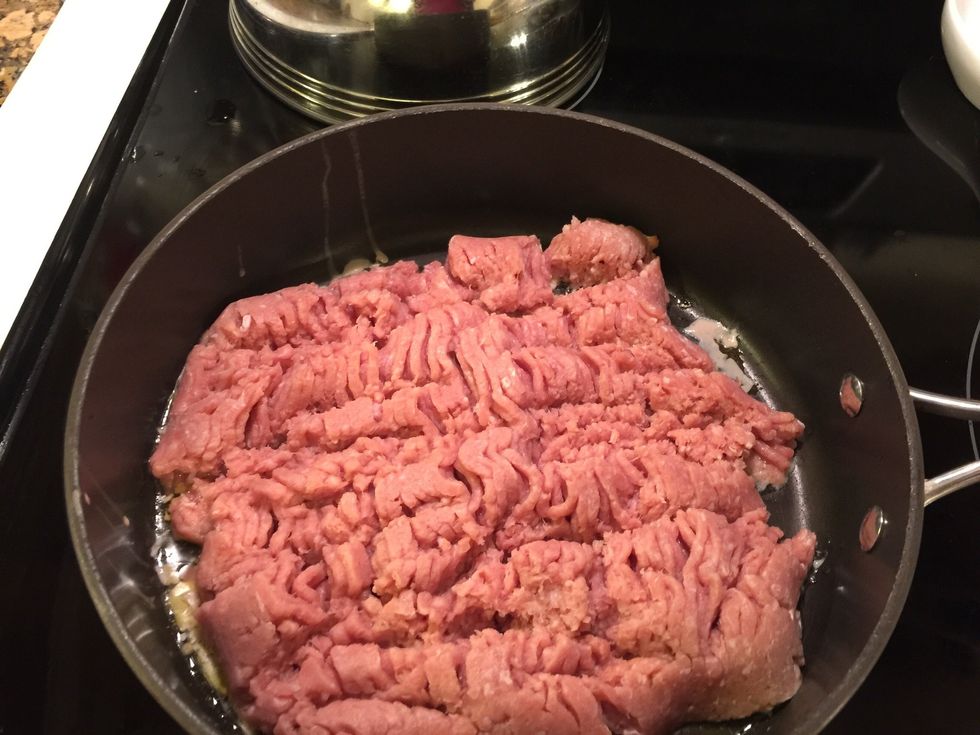 Heat up your frying pan with 1 tsp of olive oil over medium high heat and brown your ground turkey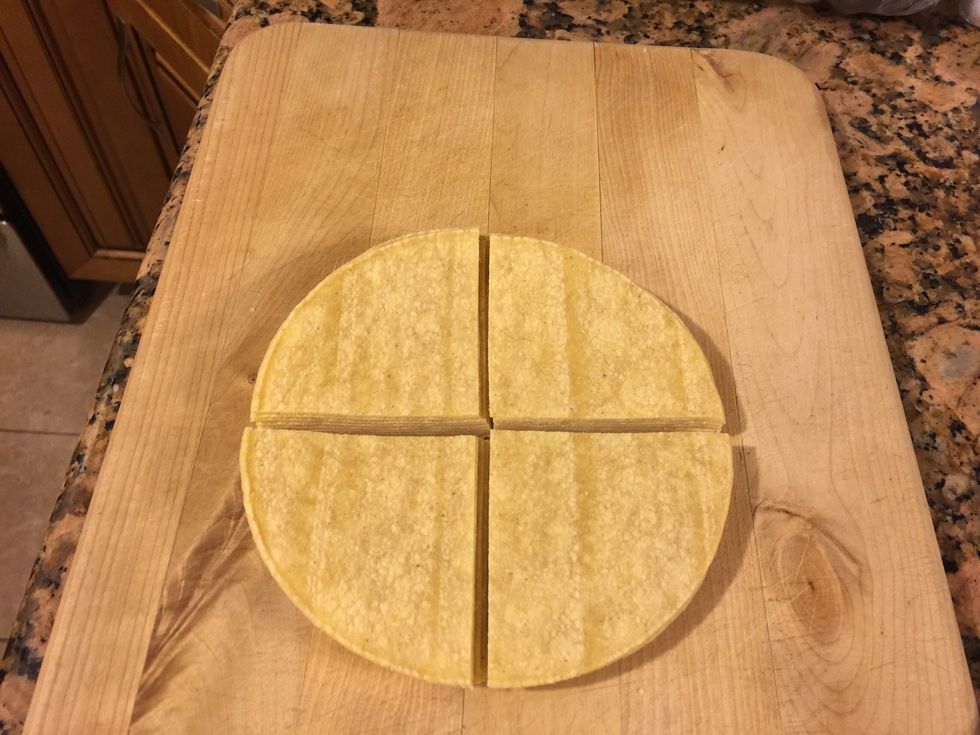 Meanwhile cut your tortillas into fourths, see pics. Stack 'em up and set them aside.
Add your seasonings to your turkey meat, you can use the store bought packets of taco seasoning, but I like to make my own. 😏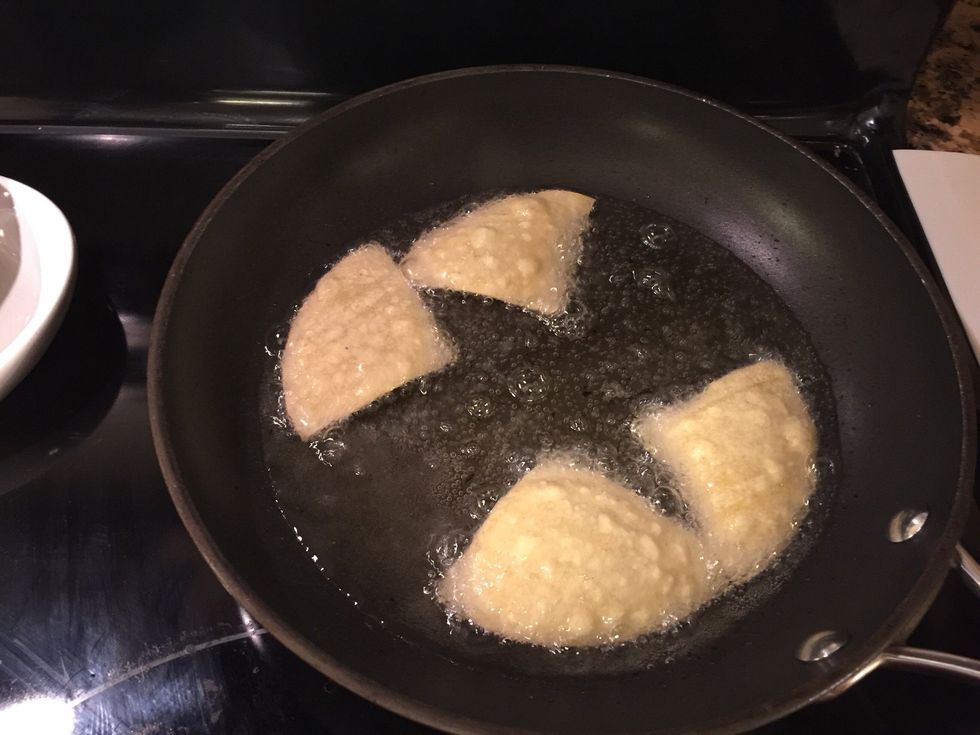 heat your frying pan and oil over medium high/ high heat and when the oil gets hot begin to fry tortillas until they are golden brown and crispy- about 1-2 mins, drain on paper towels.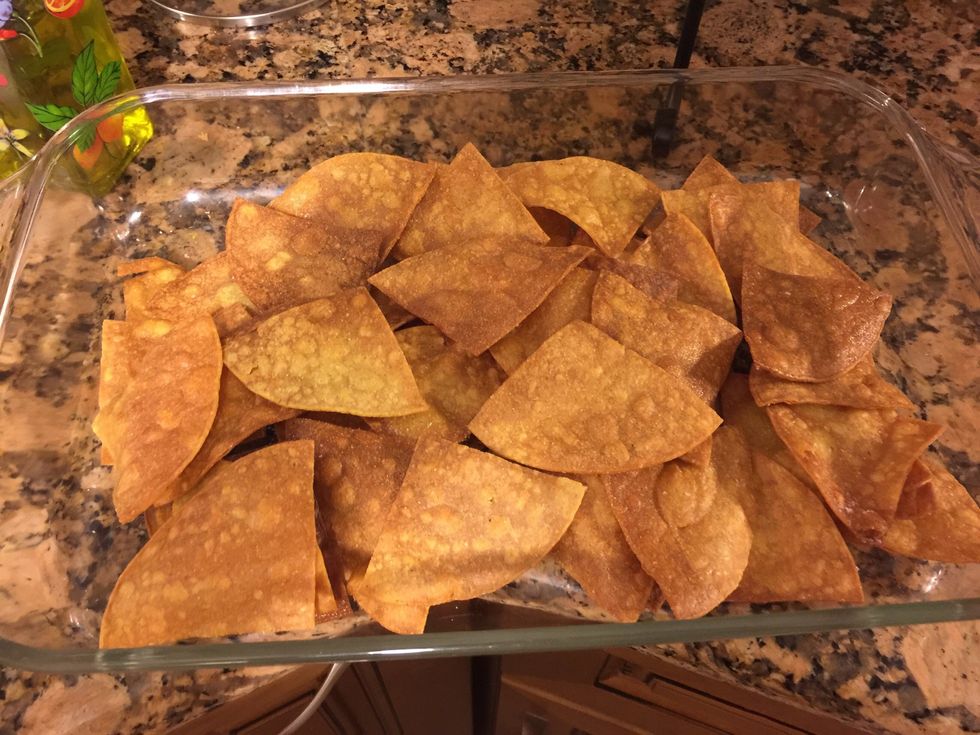 Preheat your oven to 375 degrees, and get your casserole dish out, and assemble your nachos. Place your tortillas on the bottom of the dish.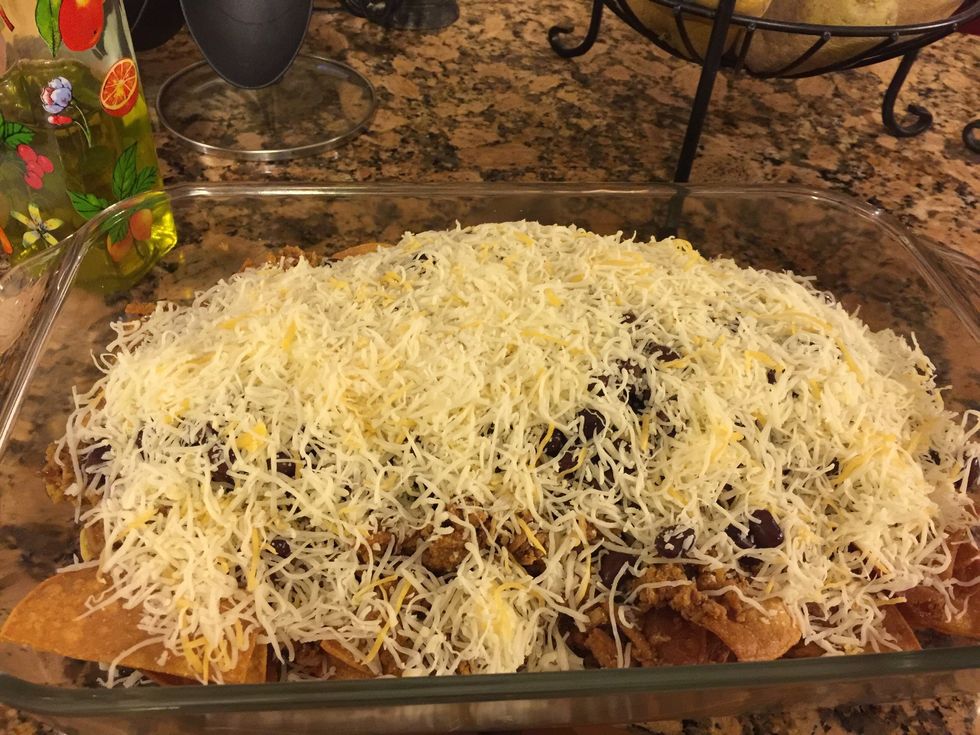 Pour the seasoned turkey meat on top of the tortilla chips, and then the beans. Top it off with the cheese, and be generous! 😋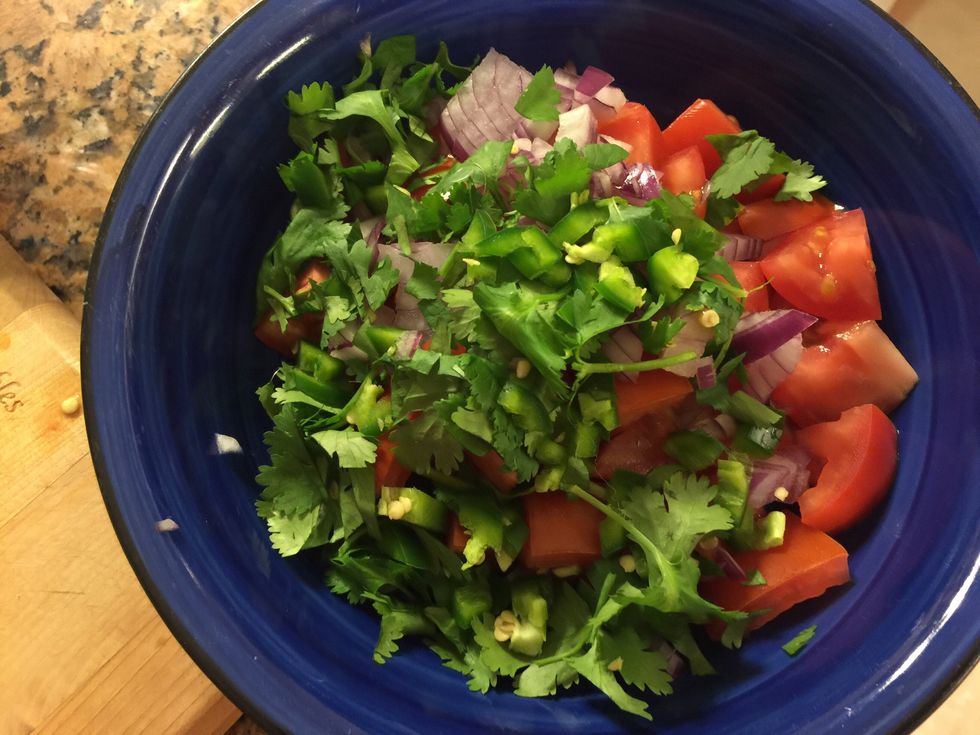 Place in the oven until the cheese melts about 10-15 mins. Meantime make your salsa- tomato, onions, jalapeños, and cilantro, squeeze the lime juice over them.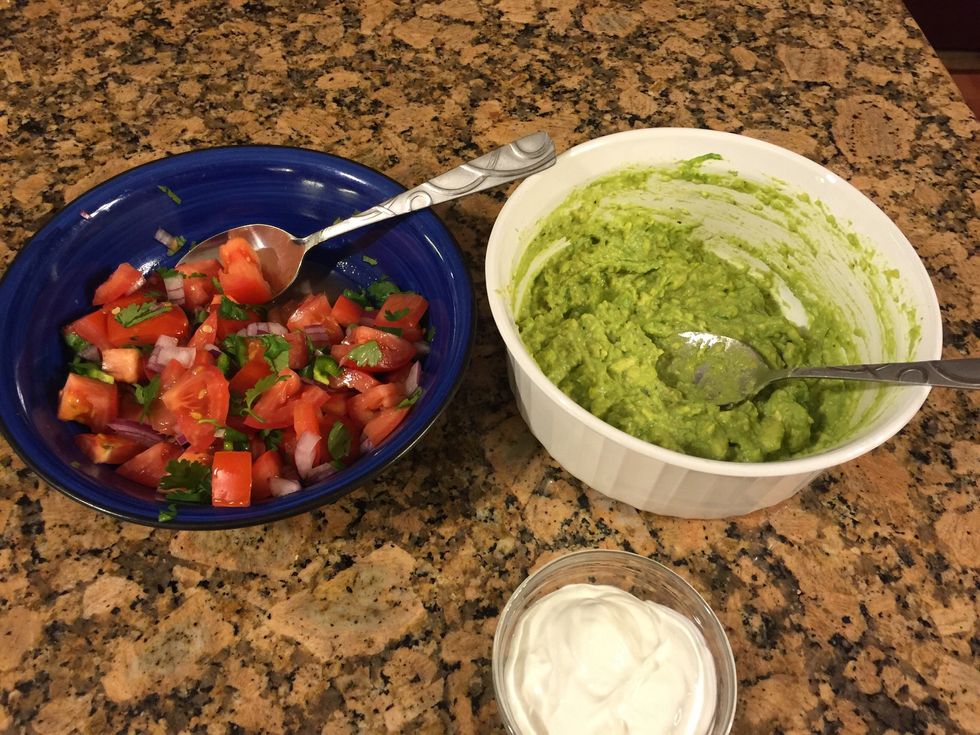 Mash up your avocado and season to make your guacamole.
Once your cheese is melted, garnish with your salsa, guacamole and a dollop of sour cream. I like mine spicy so I add extra jalapeño, yum! 😂😝
Enjoy! 😄
8.0 White corn tortillas
1.0lb Ground turkey meat
3.0Tbsp Oil for frying the tortillas
1.0c Grated cheddar cheese
1.0Tbsp Chili powder
1/2tsp Cumin
1/4tsp Cayenne pepper
1/2tsp Paprika
1/2tsp Salt
1/4tsp Pepper
1/3c Water or chicken broth
2.0 Cloves of Garlic
2.0 Avocados
1/2 Jalapeño
1.0 Tomato
1/2 Red onion
1.0bnch Fresh Cilantro
1.0 Freshly squeezed lime juice
1.0 Dollop of sour cream (optional)
15.0oz Black beans canned rinsed and drained