Usually I buy Quaker's Instant Oatmeal in the pouches because they are good and good for you. But as I noticed the box depleting, I thought... I'm sure I can make this. And I can!
24
My children and I love this It's eating healthier without tasting like cardboard. Bob Harper from Biggest Loser approves! Even at $3 a box of 10, I knew I could make better.
All you need is ..Oats..(any kind will work), mine is Old Fashioned Whole Grain, brown sugar..(could replace with white sugar if desire), and cinnamon..(which is optional of course), and baggies.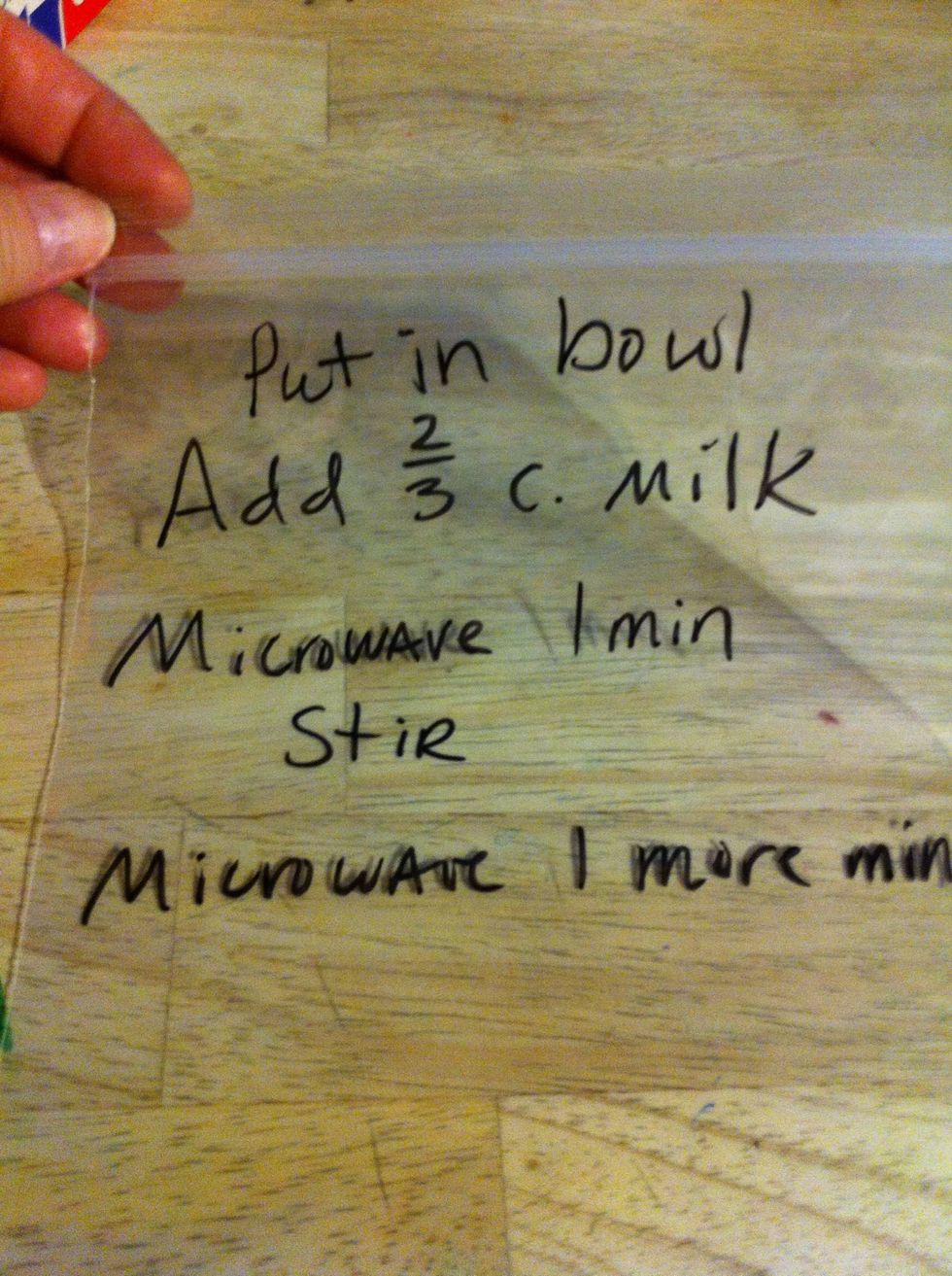 On your Baggie you can write instructions.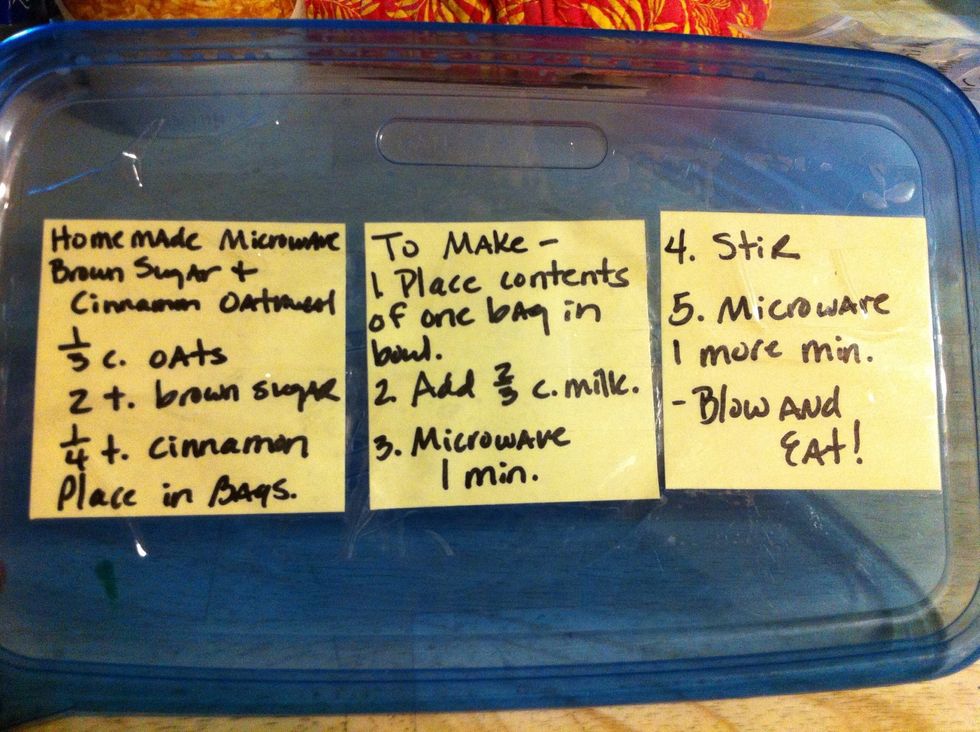 Or you can label the container you are putting the baggies in. Do what works best for your family.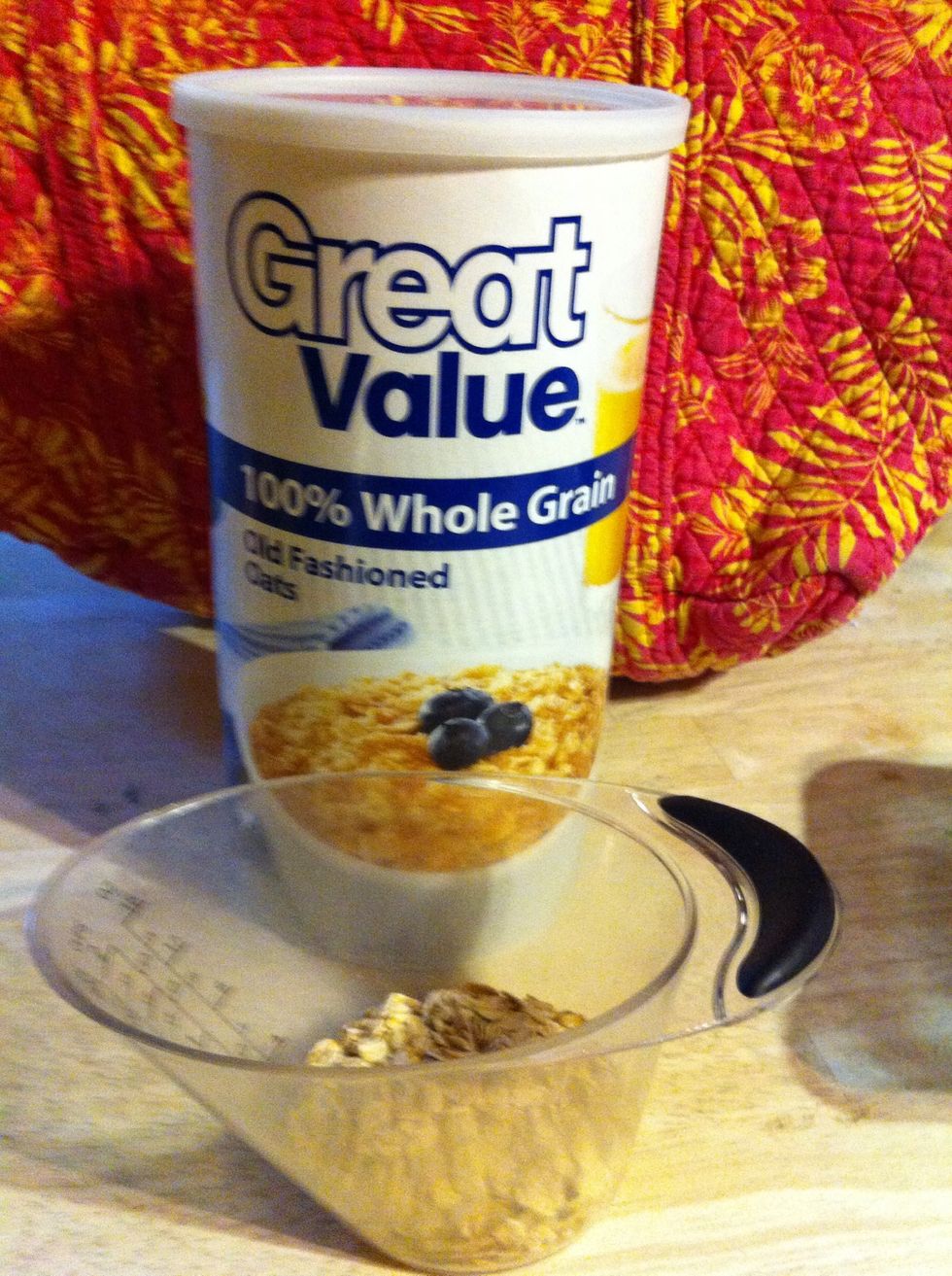 In each Baggie, add 1/3 cup oats...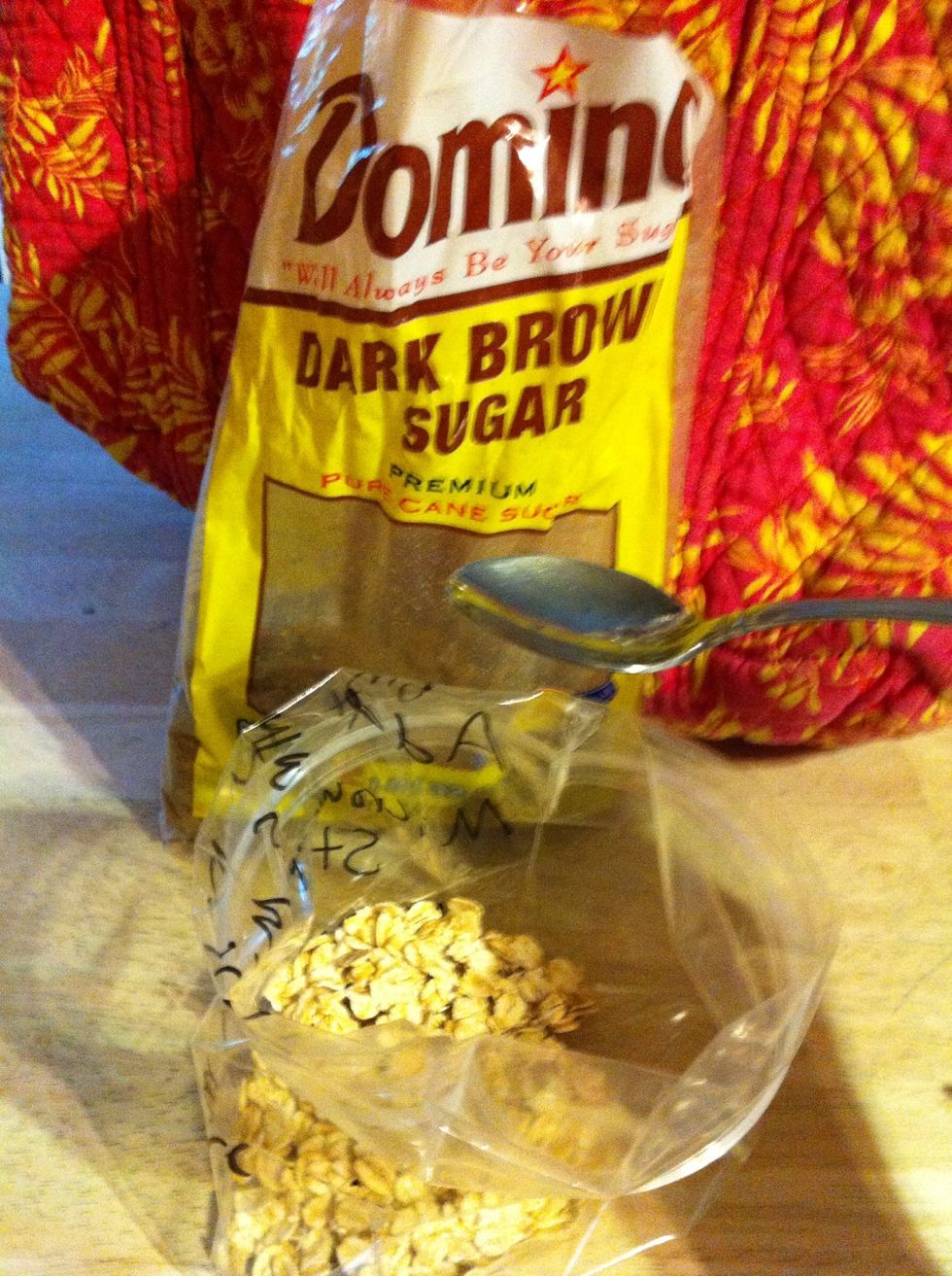 ..and 2 teaspoons brown sugar..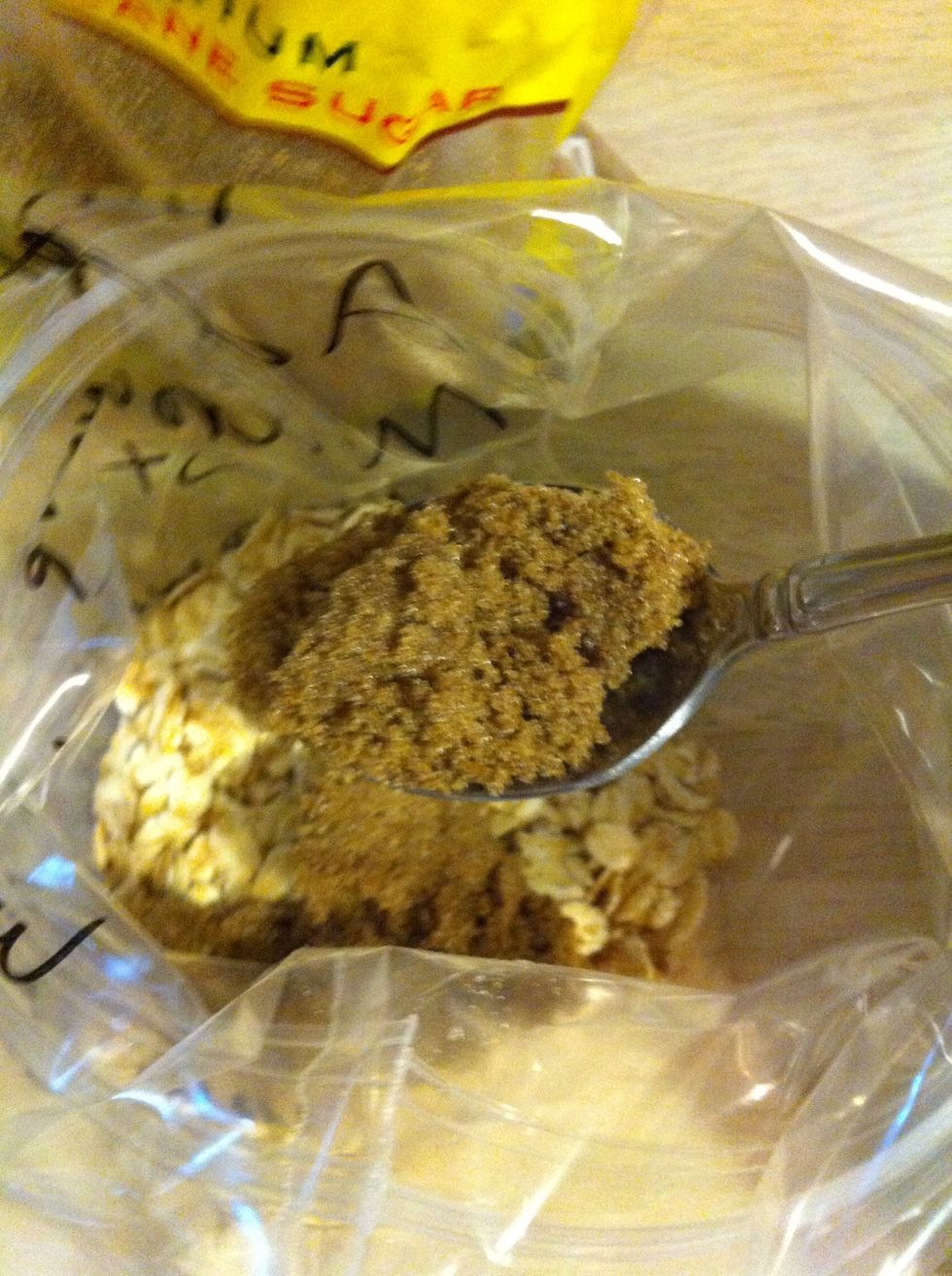 ..like so..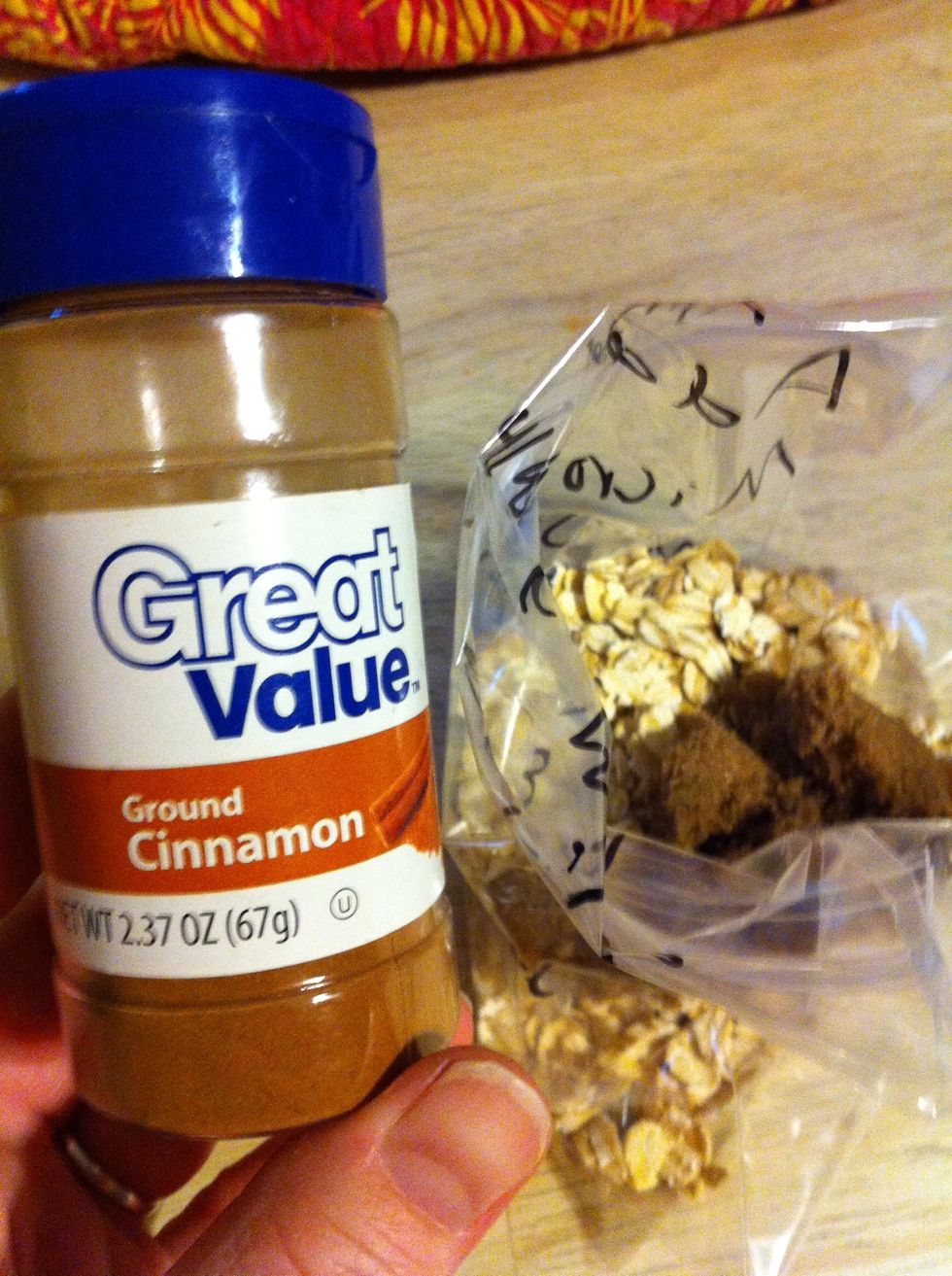 ..and 1/4 teaspoon of cinnamon.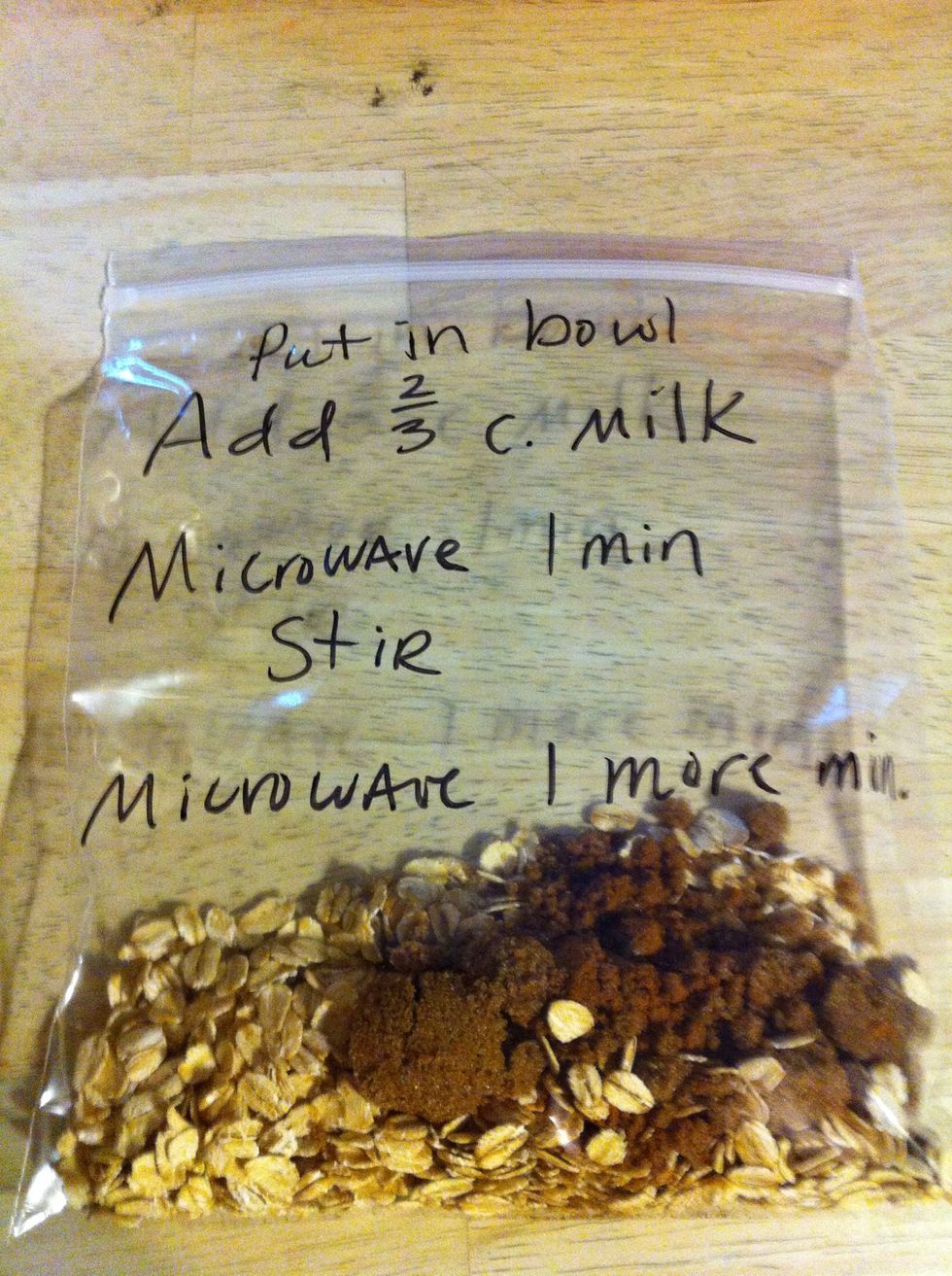 No need to mix. It should look like this.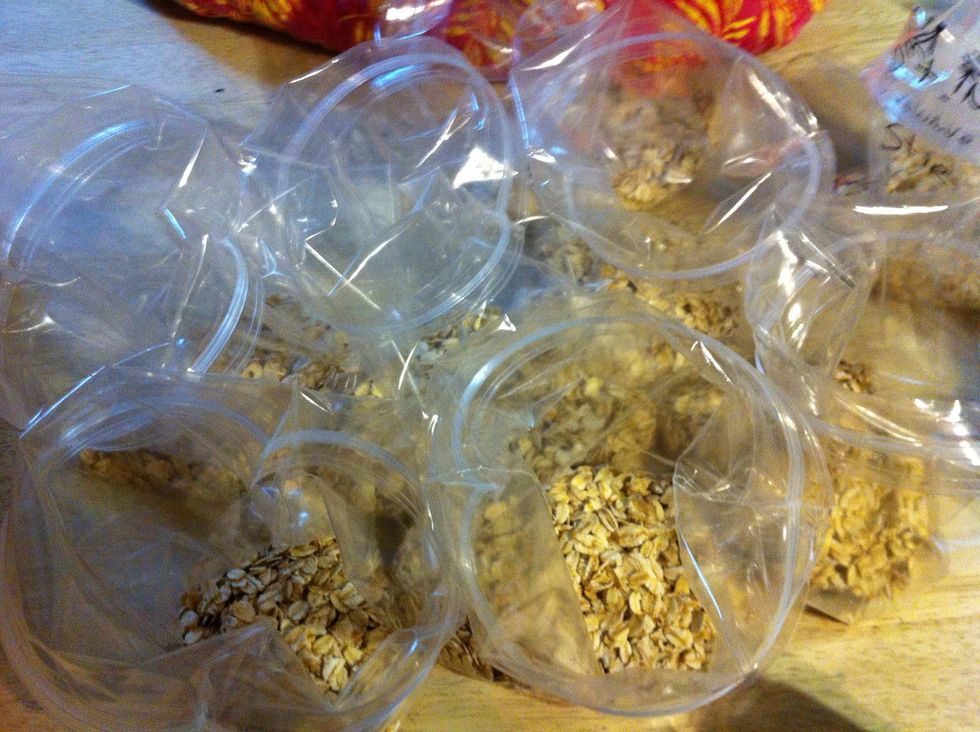 Do 10 at a time. ..10 with oats..1/3 cup...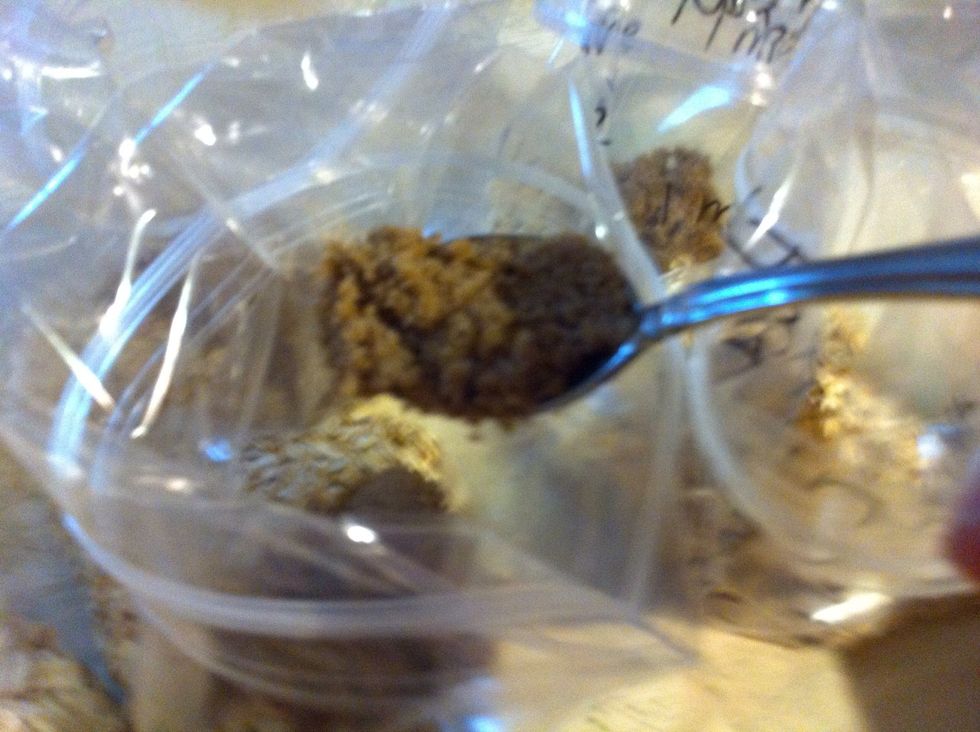 ..adding the brown sugar..2 tsp..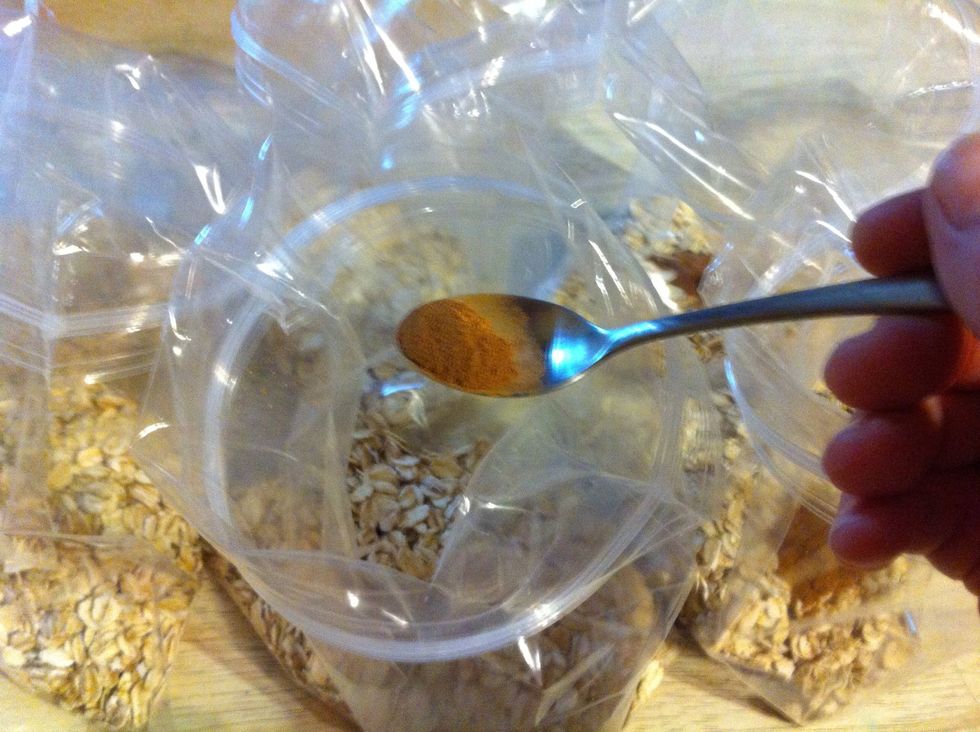 ..and the cinnamon..1/4 tsp.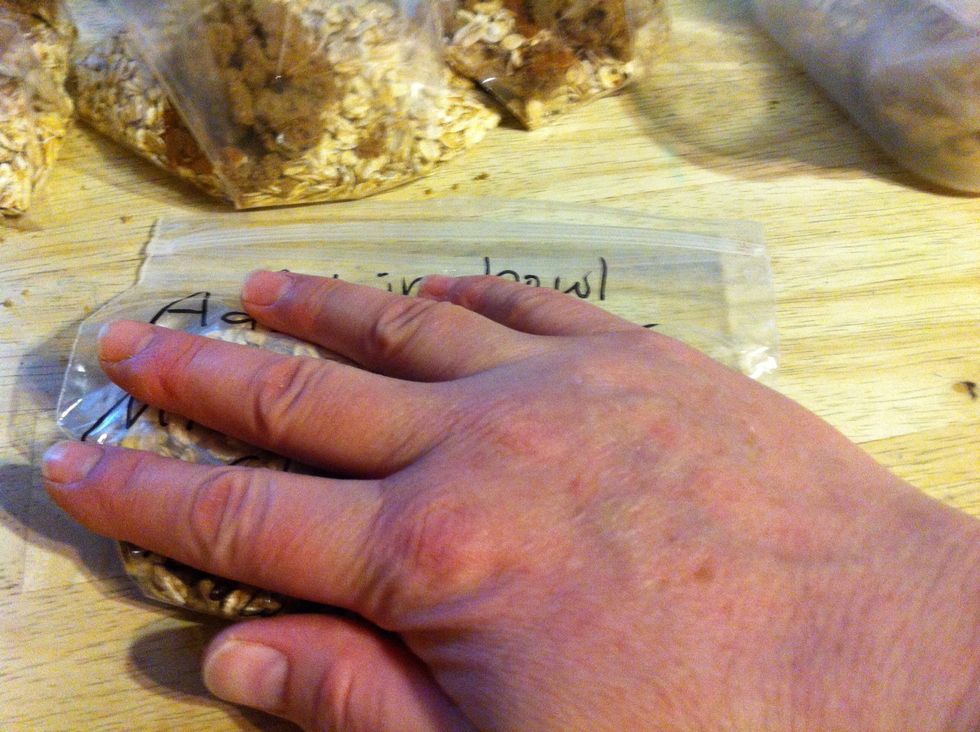 Roll them up, air out and snap close...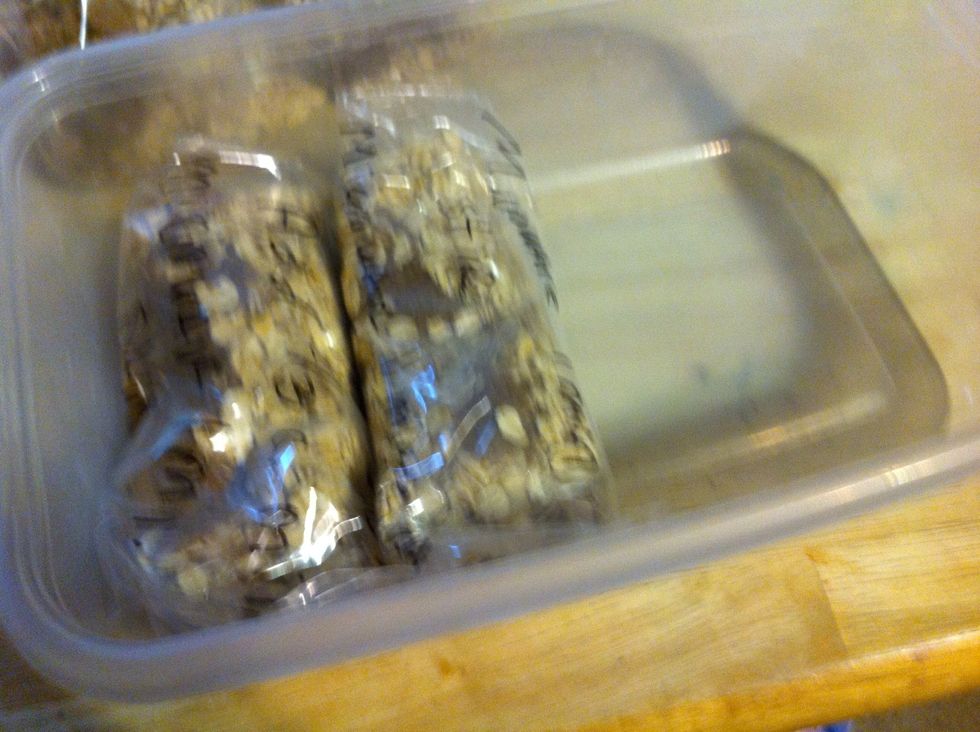 ..and into your container with instructions.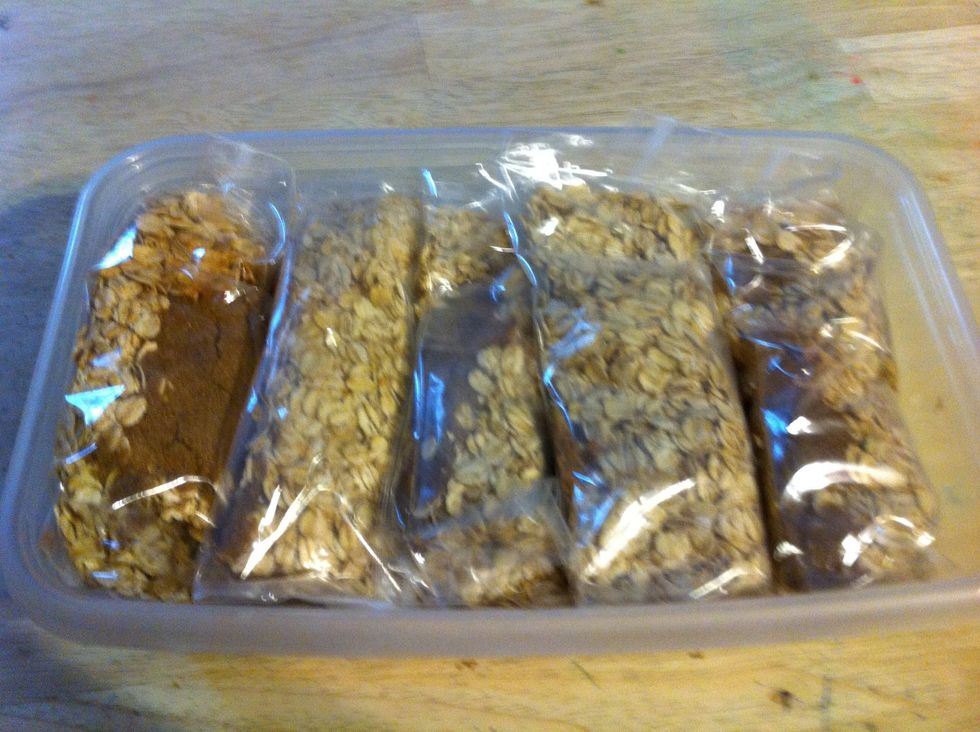 Until all 10 is in!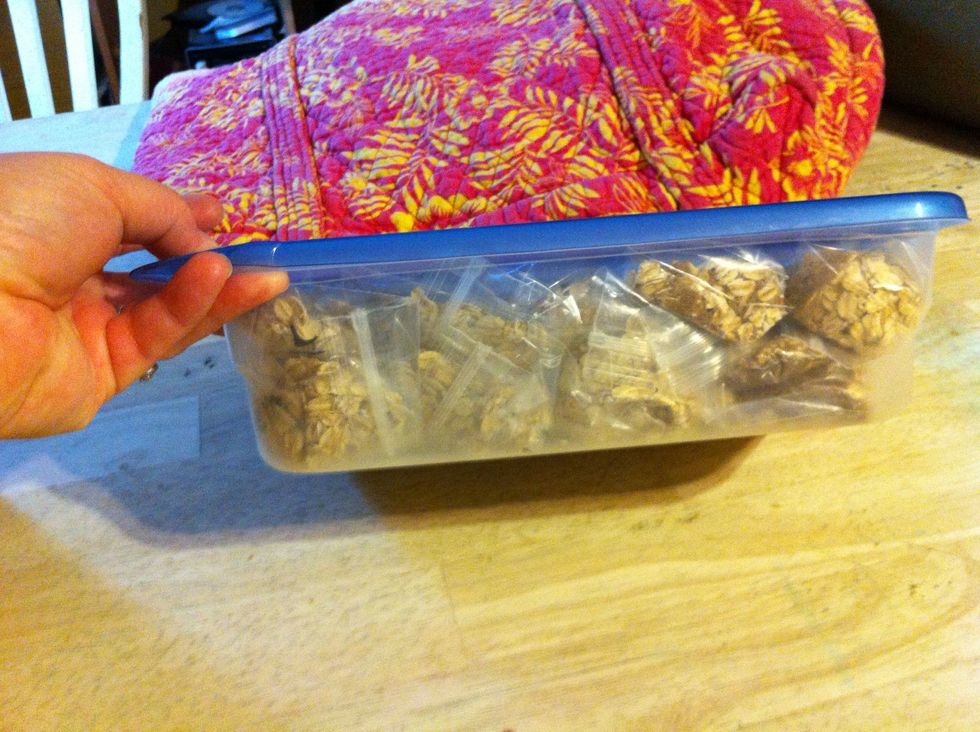 Cover with lid..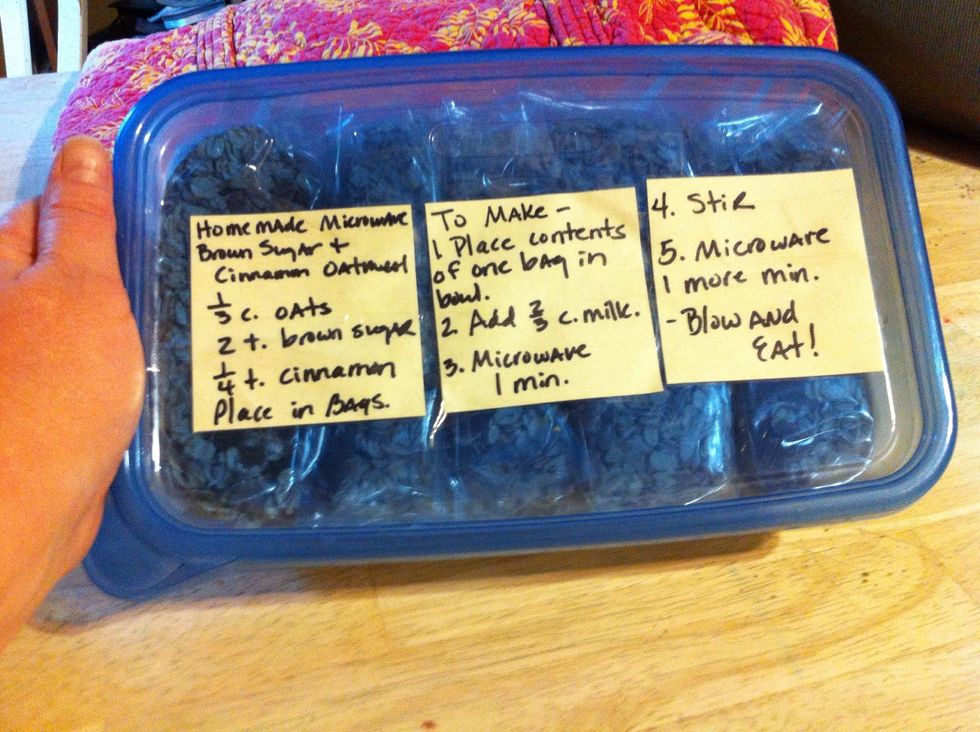 ..and ready till breakfast time.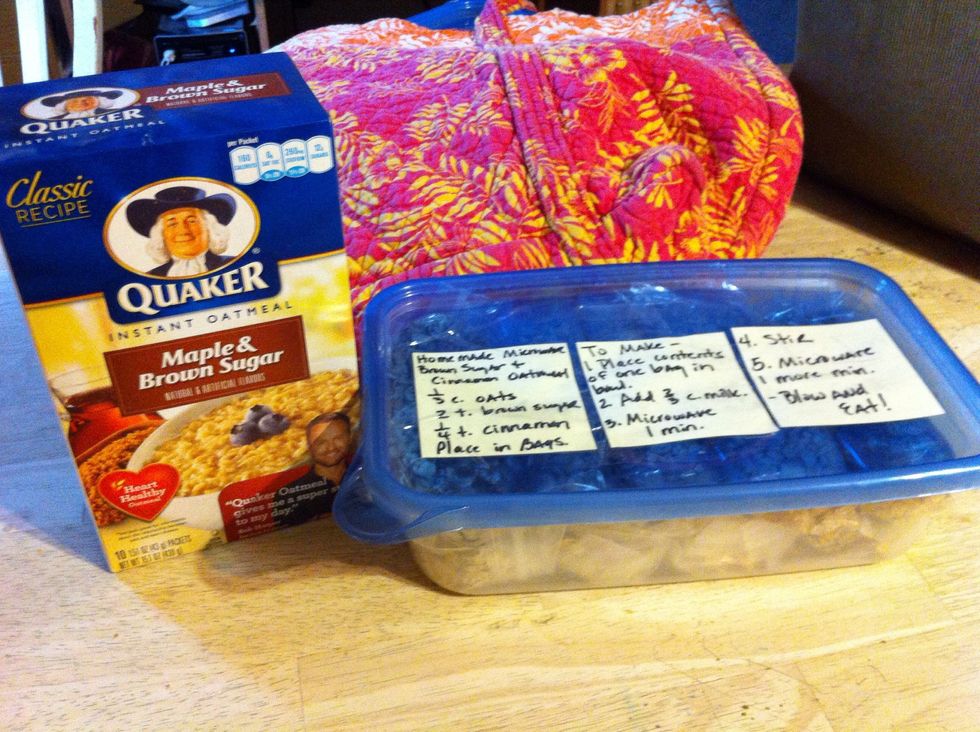 So what's the difference?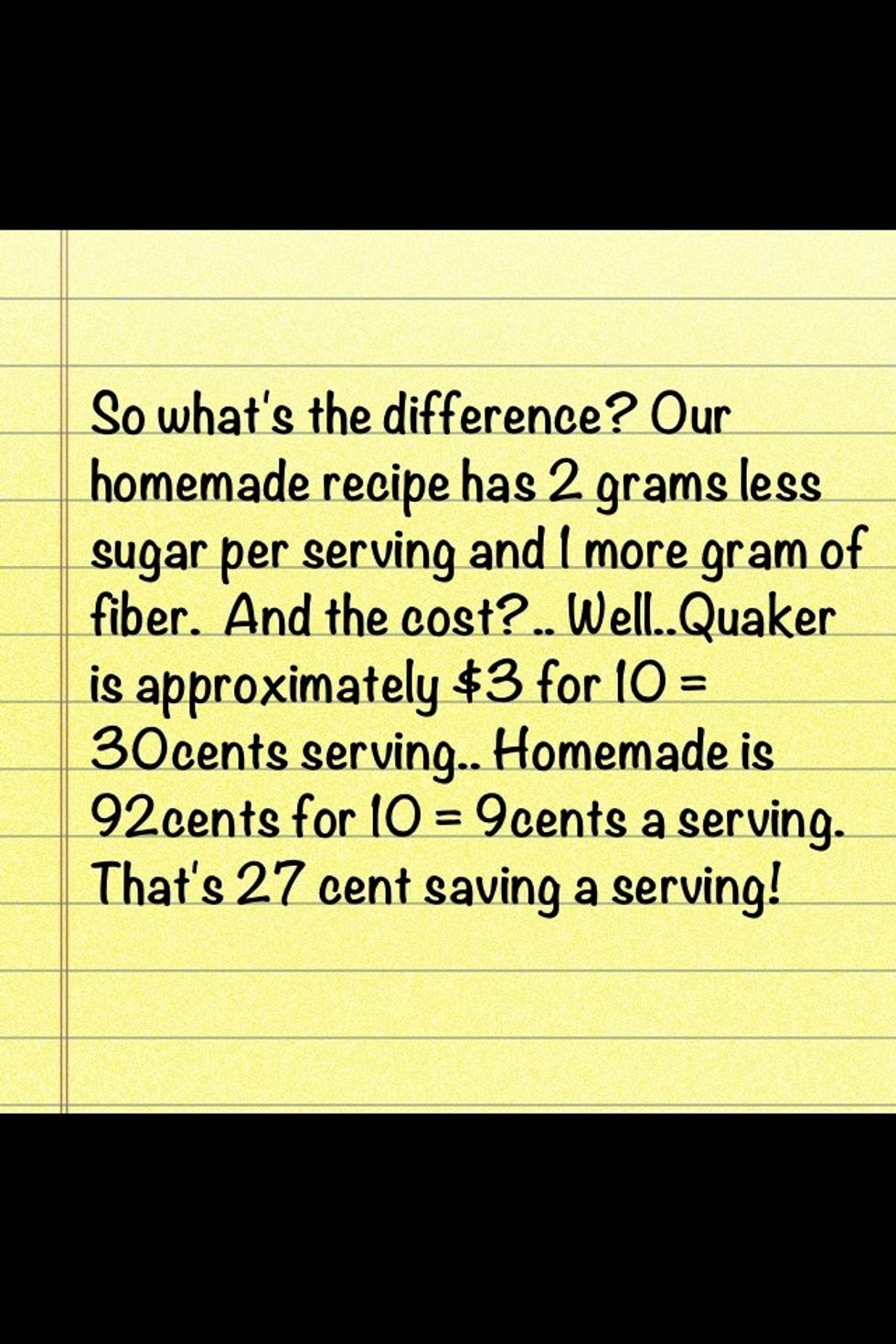 Delicious, better for you and easier on the wallet!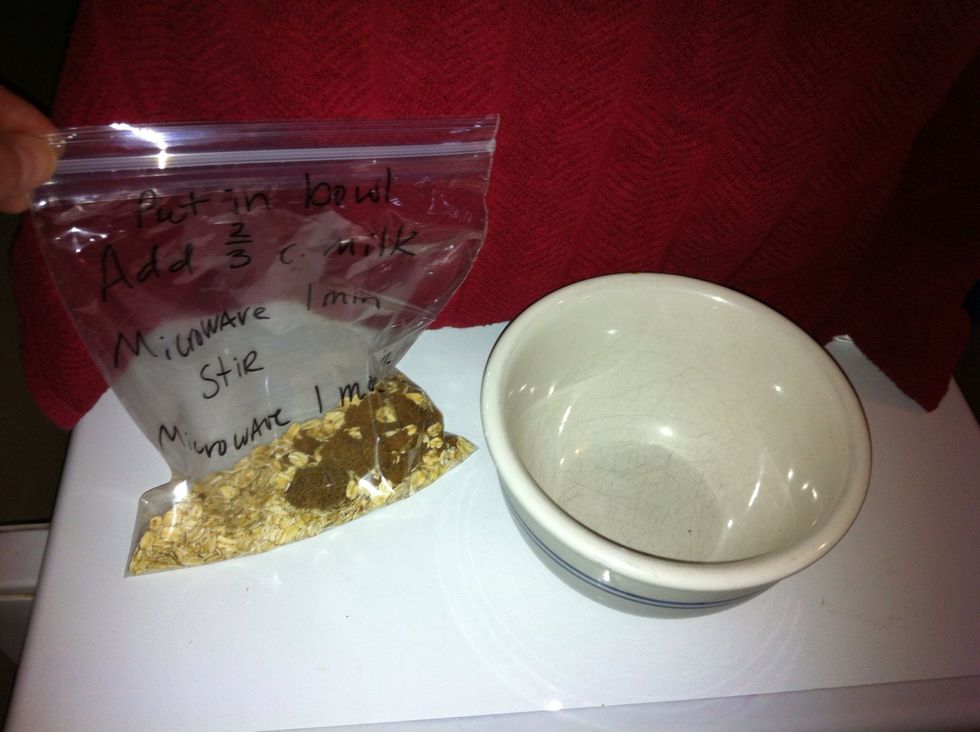 Time for Breakfast! Grab a bowl and a Baggie.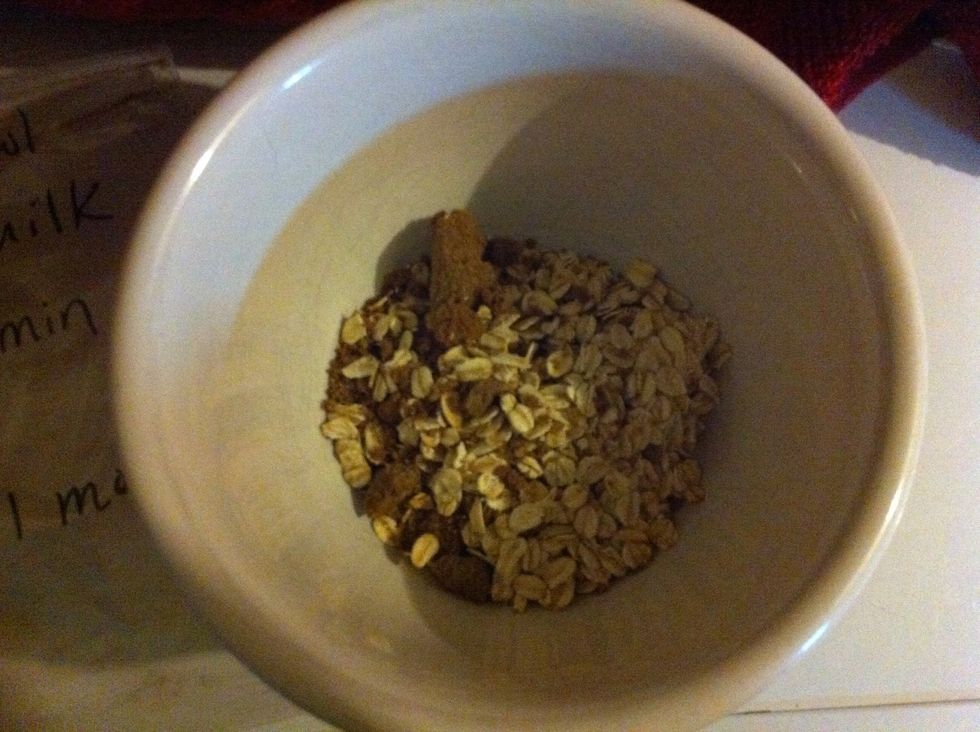 Pour contents of Baggie into bowl.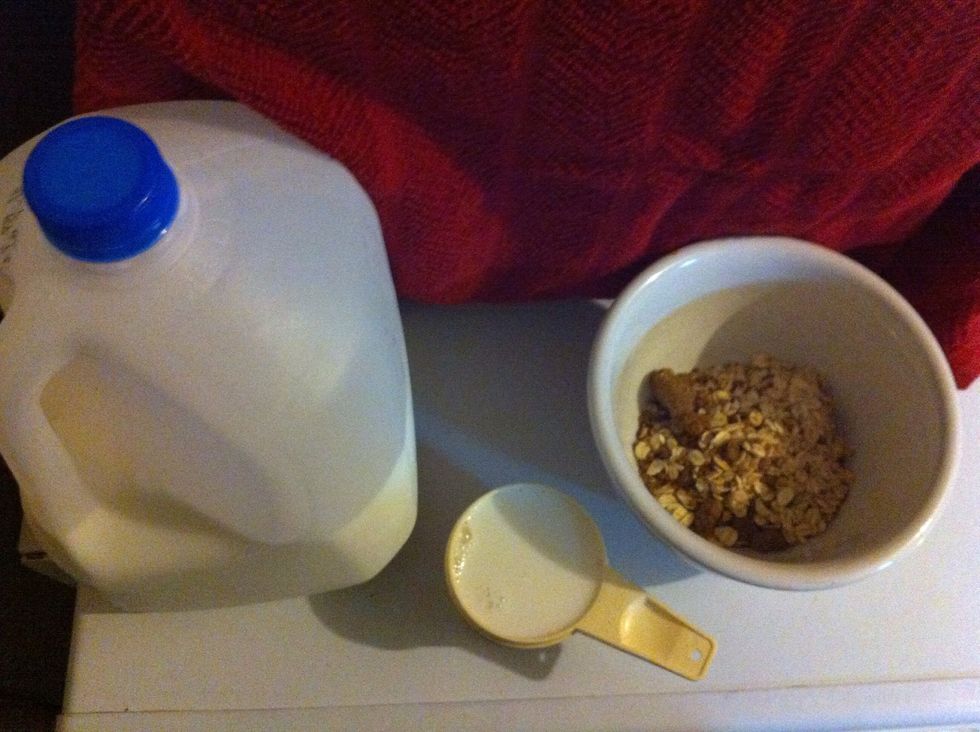 Measure out 2/3 cup milk. ( My 7 and 9 year olds can do this like a pro!)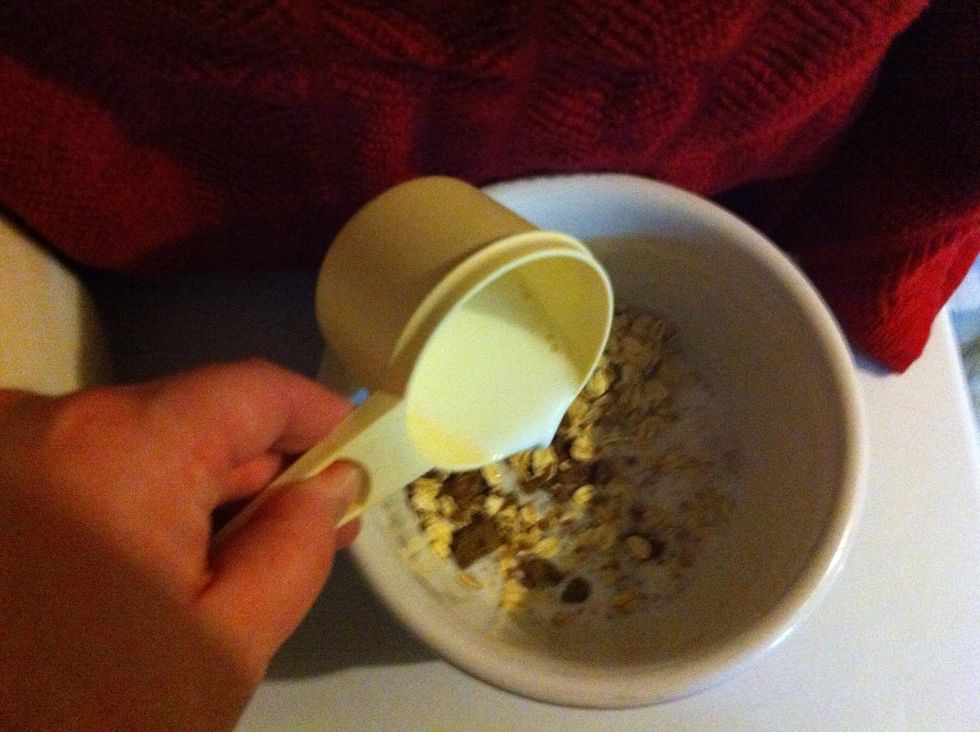 Add milk to bowl. No need to stir.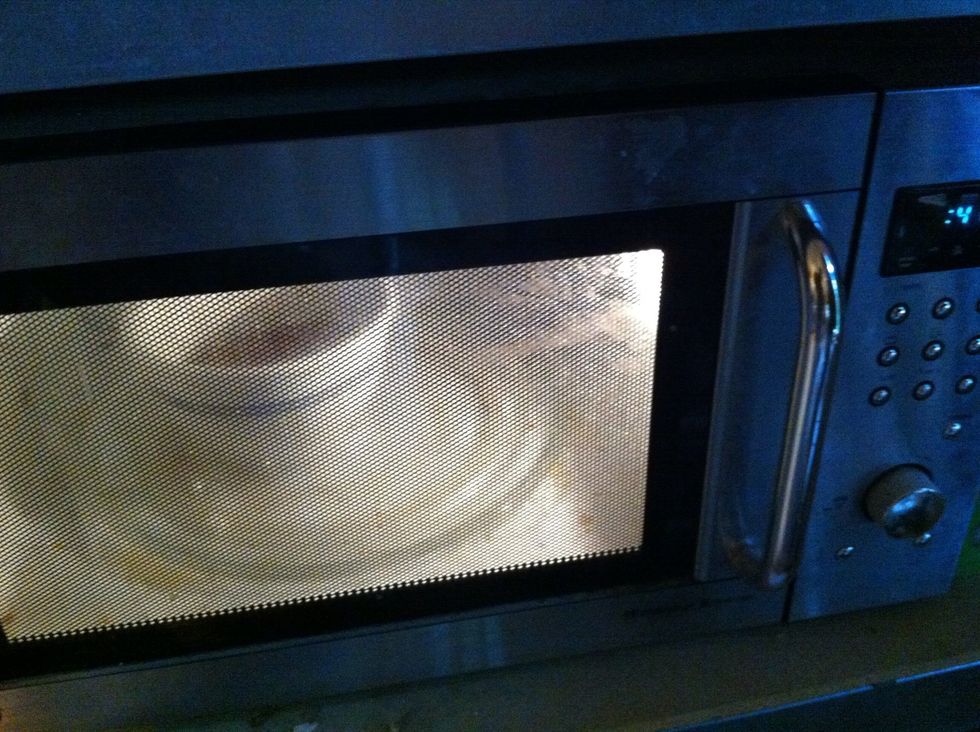 Into microwave 1 minute.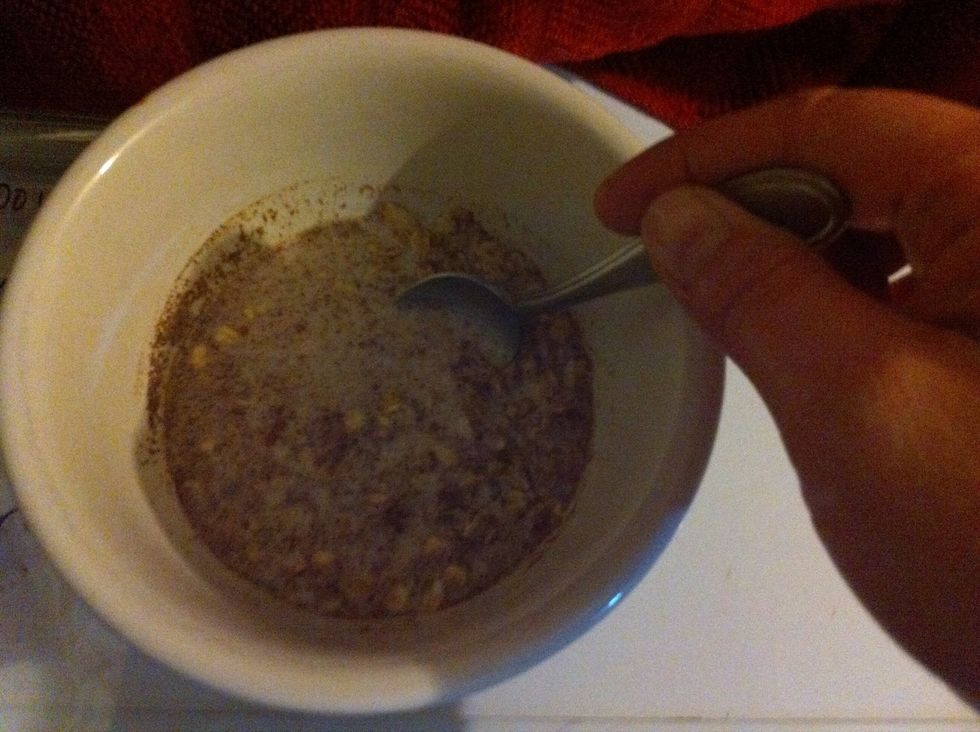 Careful it's hot! Now stir. And back in microwave for 1 more minute.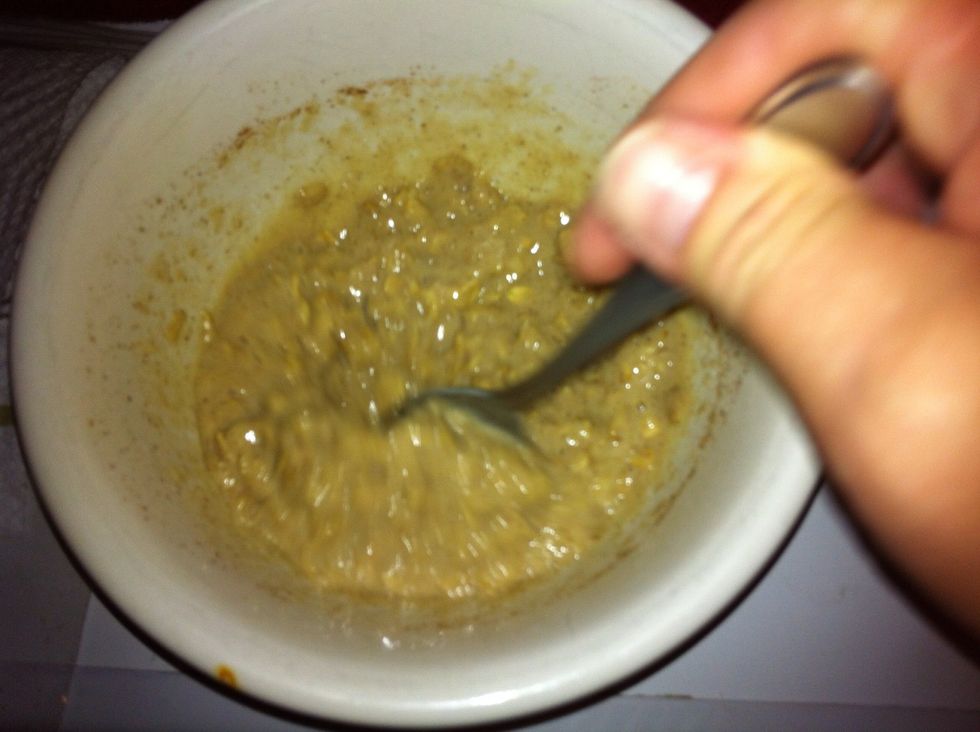 Stir again.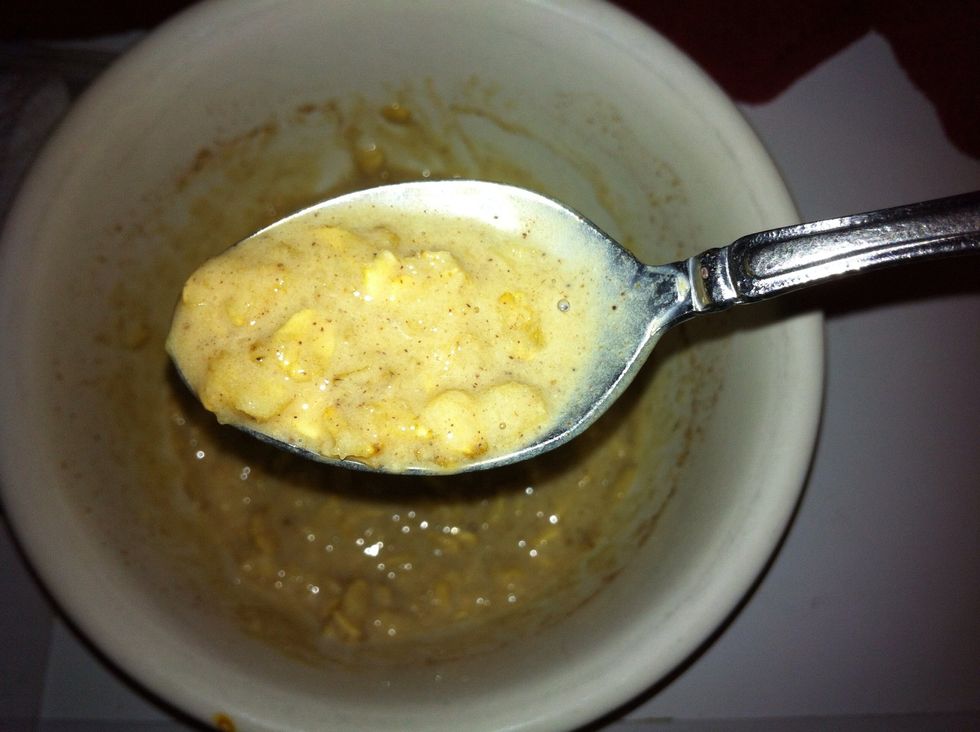 Blow 💨..taste.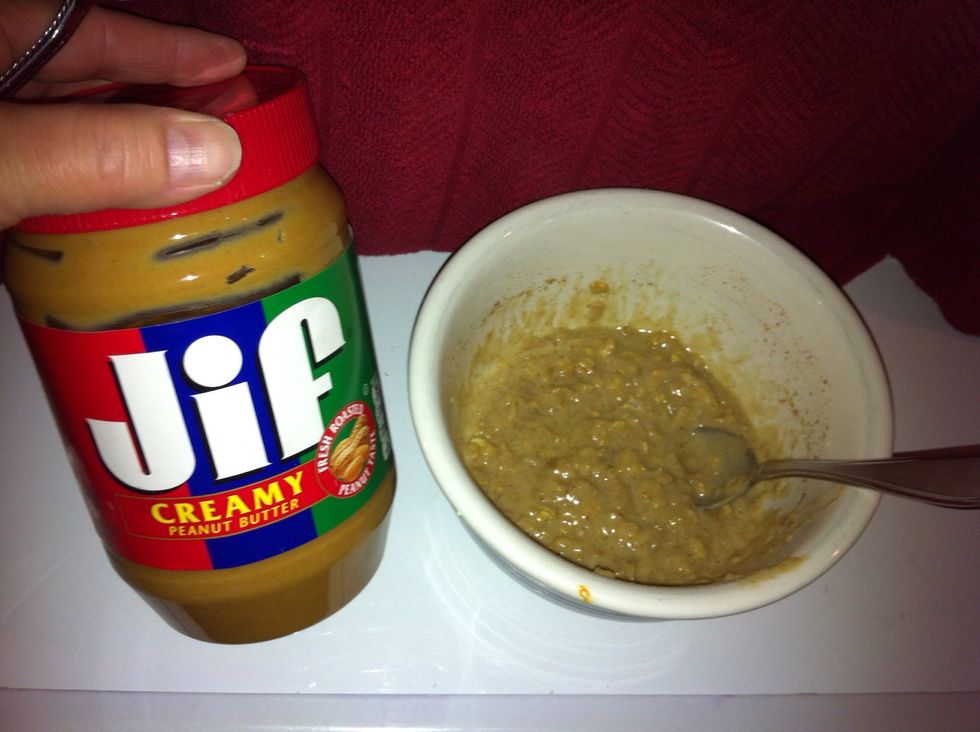 My kiddies like to add a teaspoon of peanut butter. Yummers! Enjoy.
Oatmeal
Brown Sugar
Cinnamon
Baggies
Lucy Hudnall
If you can't explain it to a 6 year old, you don't understand it yourself. -Albert Einstein