Sure, depending where you live, you can probably buy this at the local grocery store. But there's nothing like fresh homemade salsa! Taste it and you'll see!
10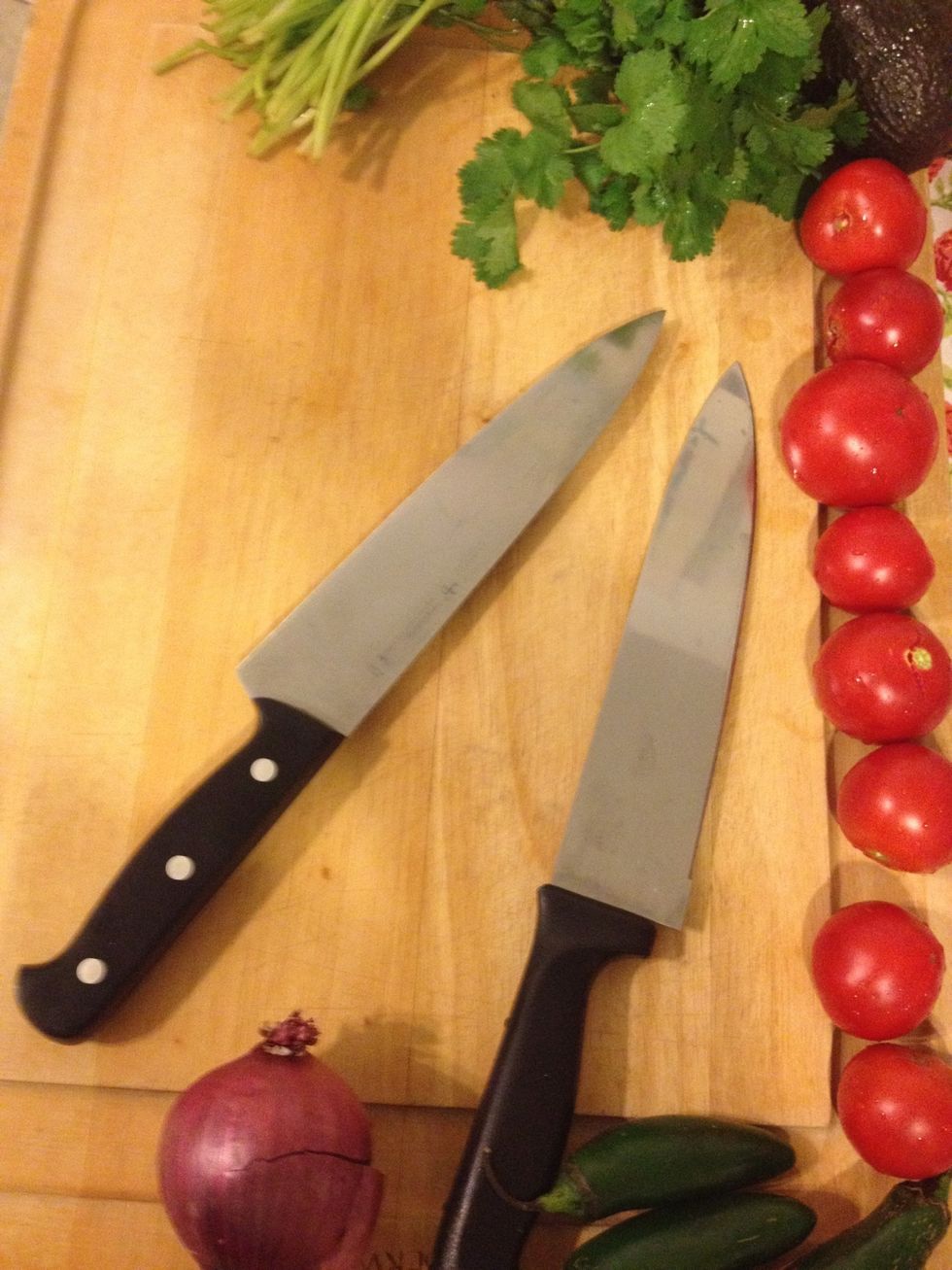 Gather your ingredients. You can make this by throwing everything into a food processor or you can do it by hand, with a good knife. I use both methods but today I'm in a chopping mood.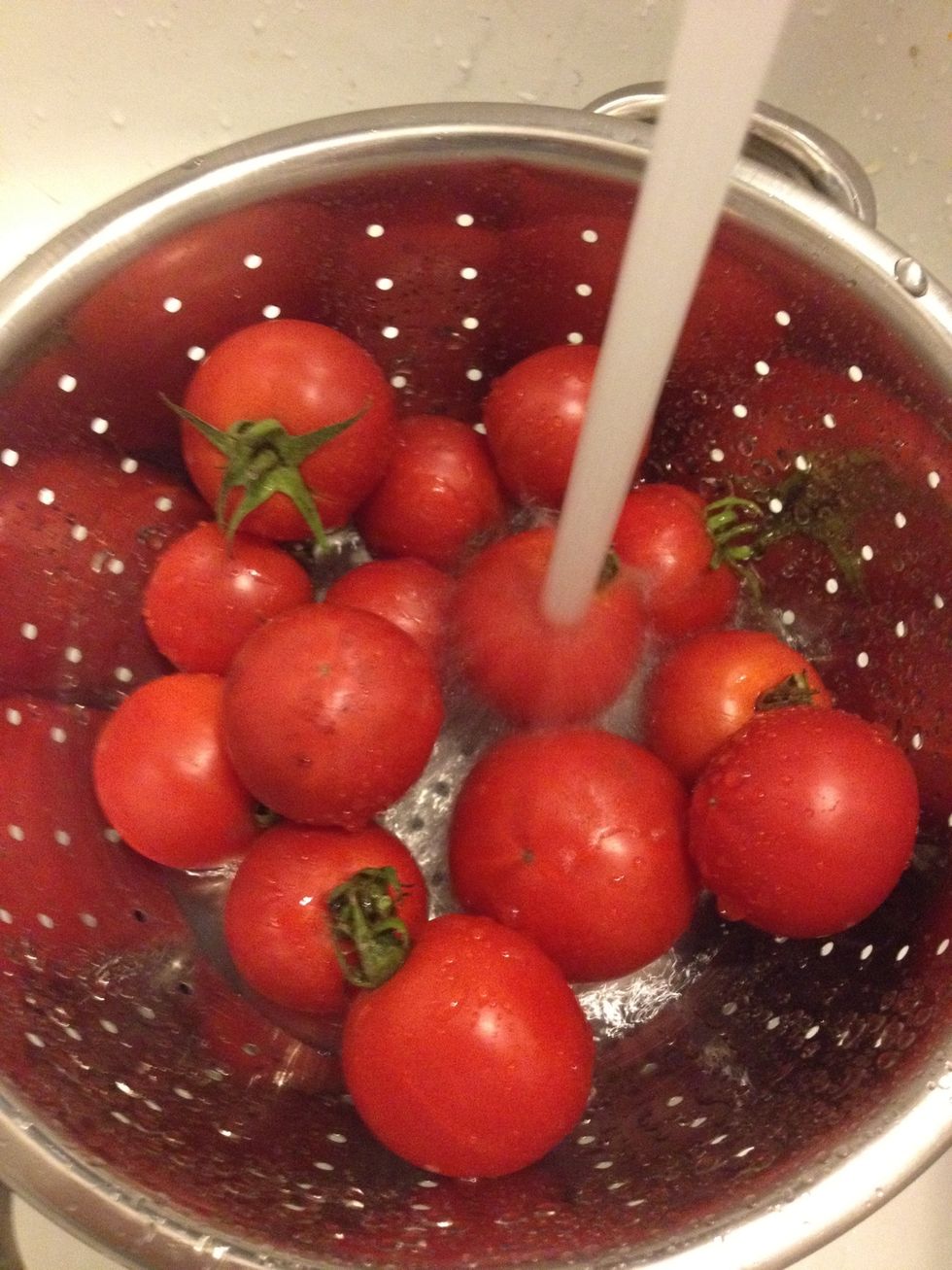 Wash your tomatoes. I just bought these today from my neighborhood farmers' market. Mmmmm....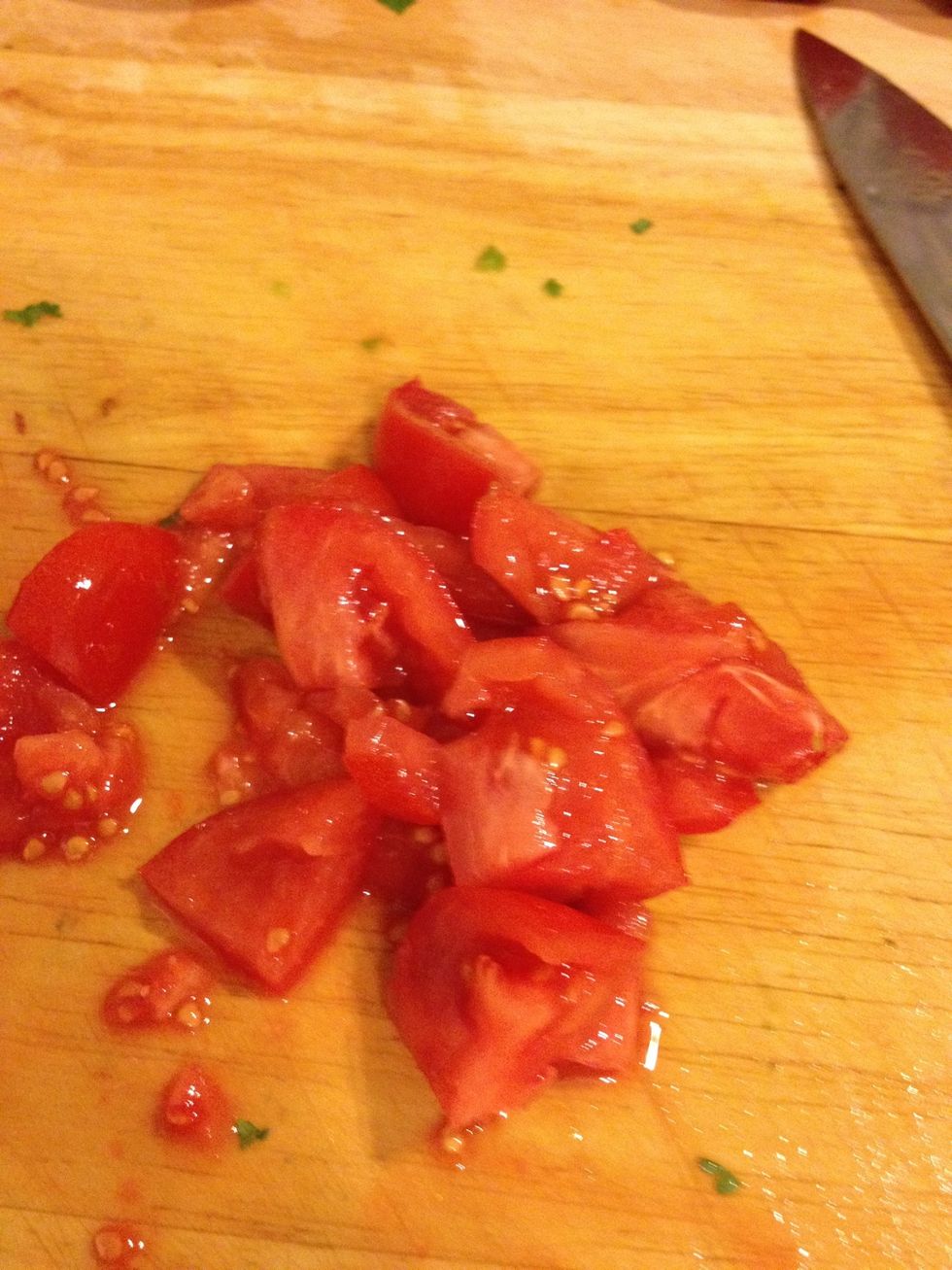 Chop them into bite-sized chunks but not too small.
Chop up your onion. You can use yellow, white, or like I did today, purple.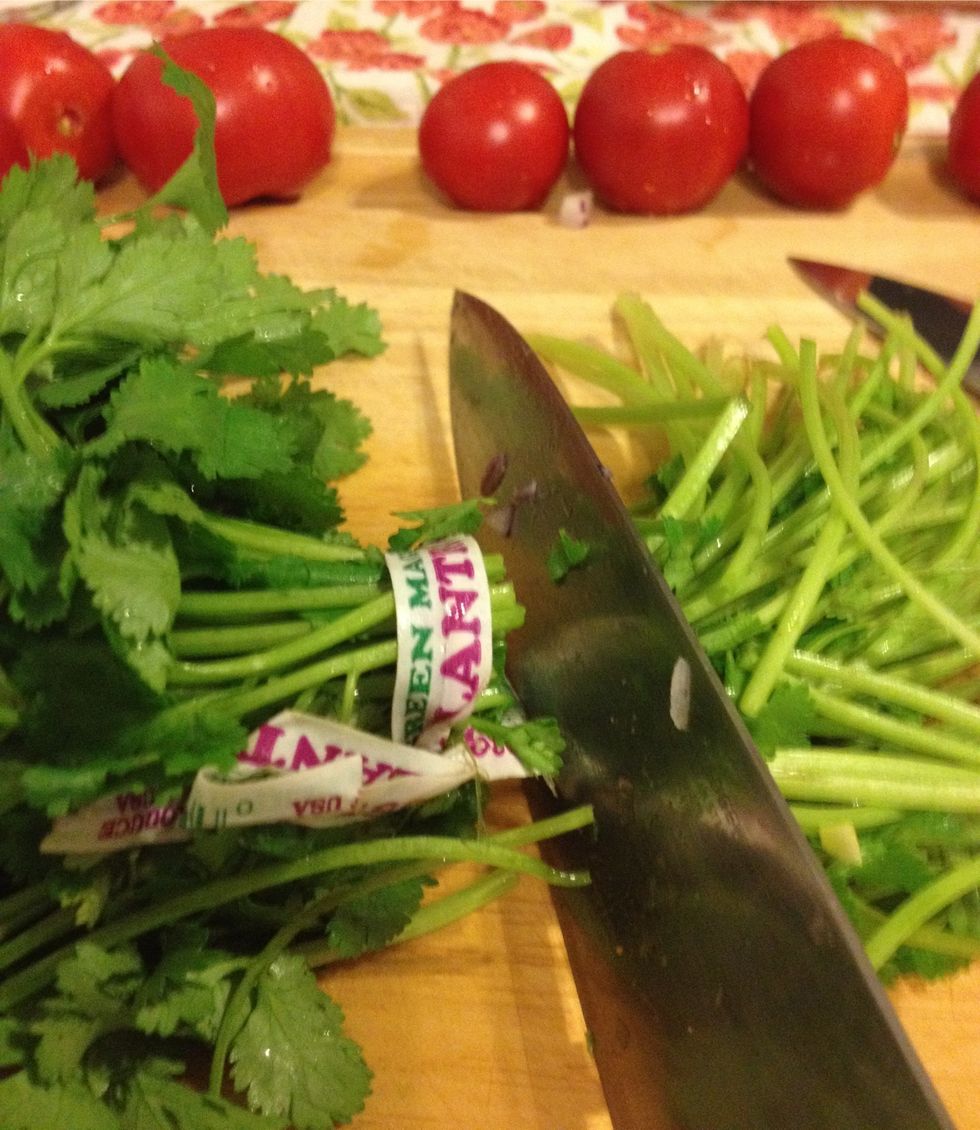 Cut the stems off a bunch of cilantro....
… And rinse it well. I got this today at the farmers' market as well. Nothing like fresh!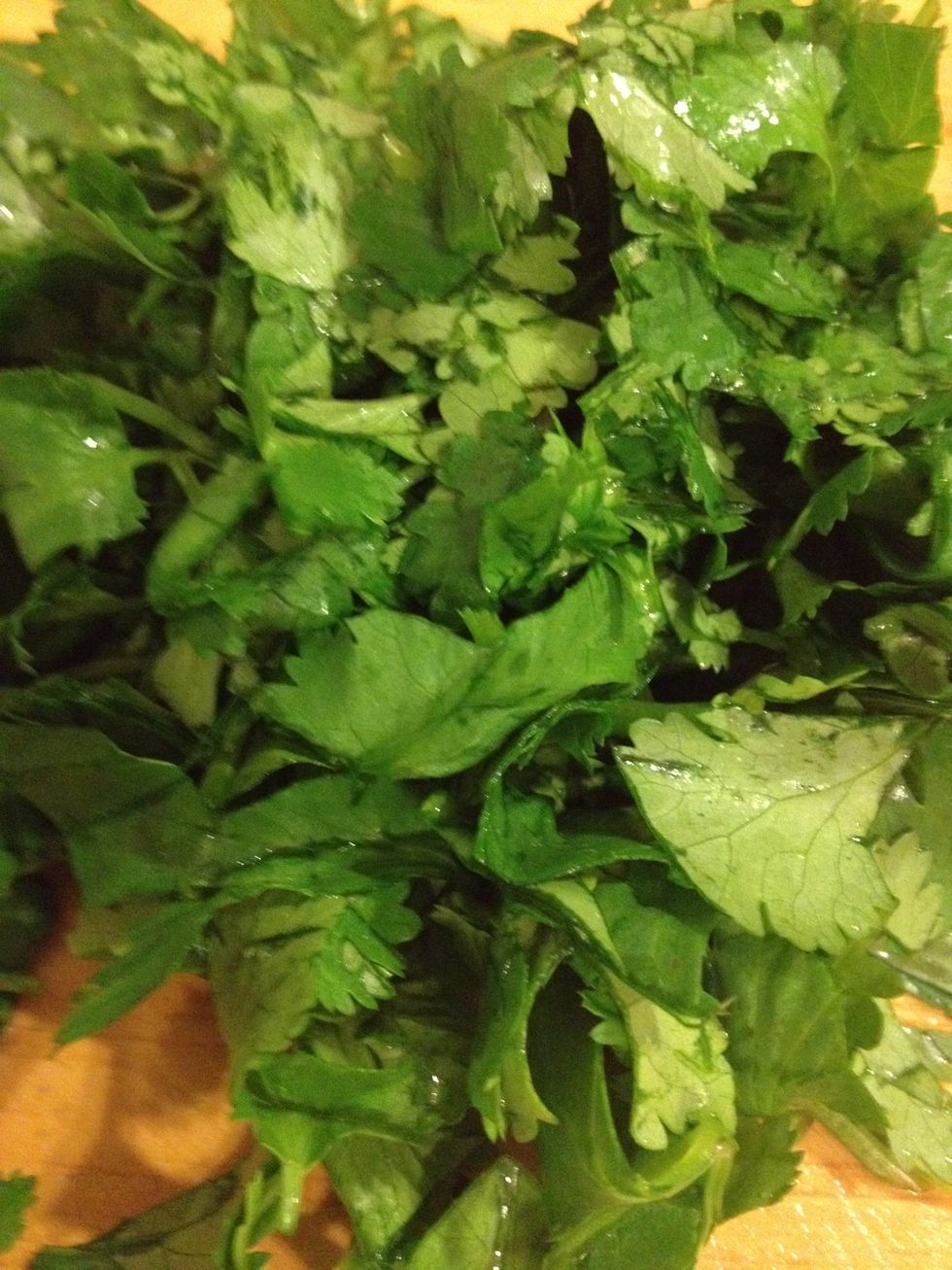 Chop it up!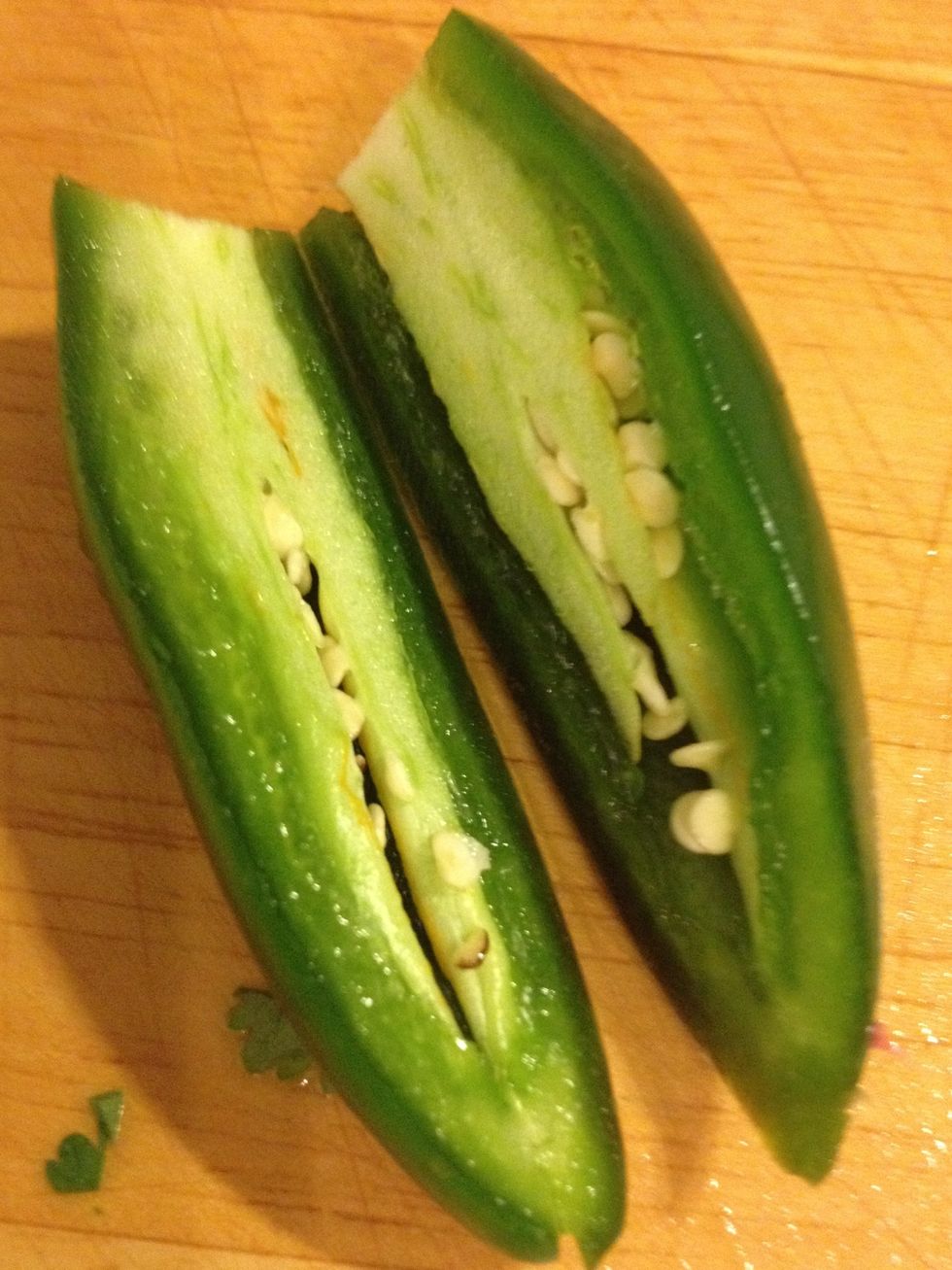 Next we're going to add jalapeño peppers. If you don't like heat you don't have to use these. You can also just use green peppers as well. Or both.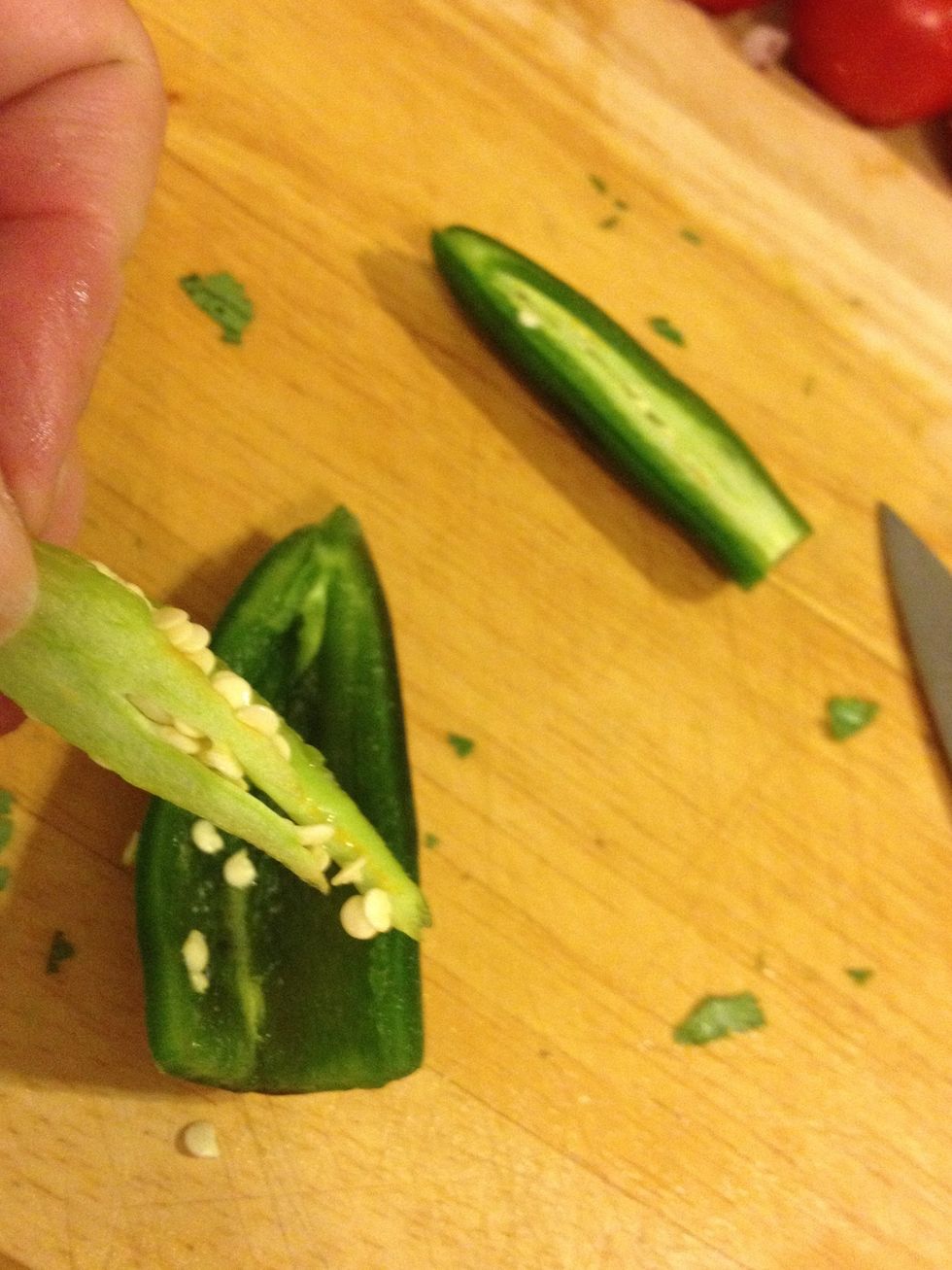 If you do use jalapeño peppers, remove the membrane and the seeds.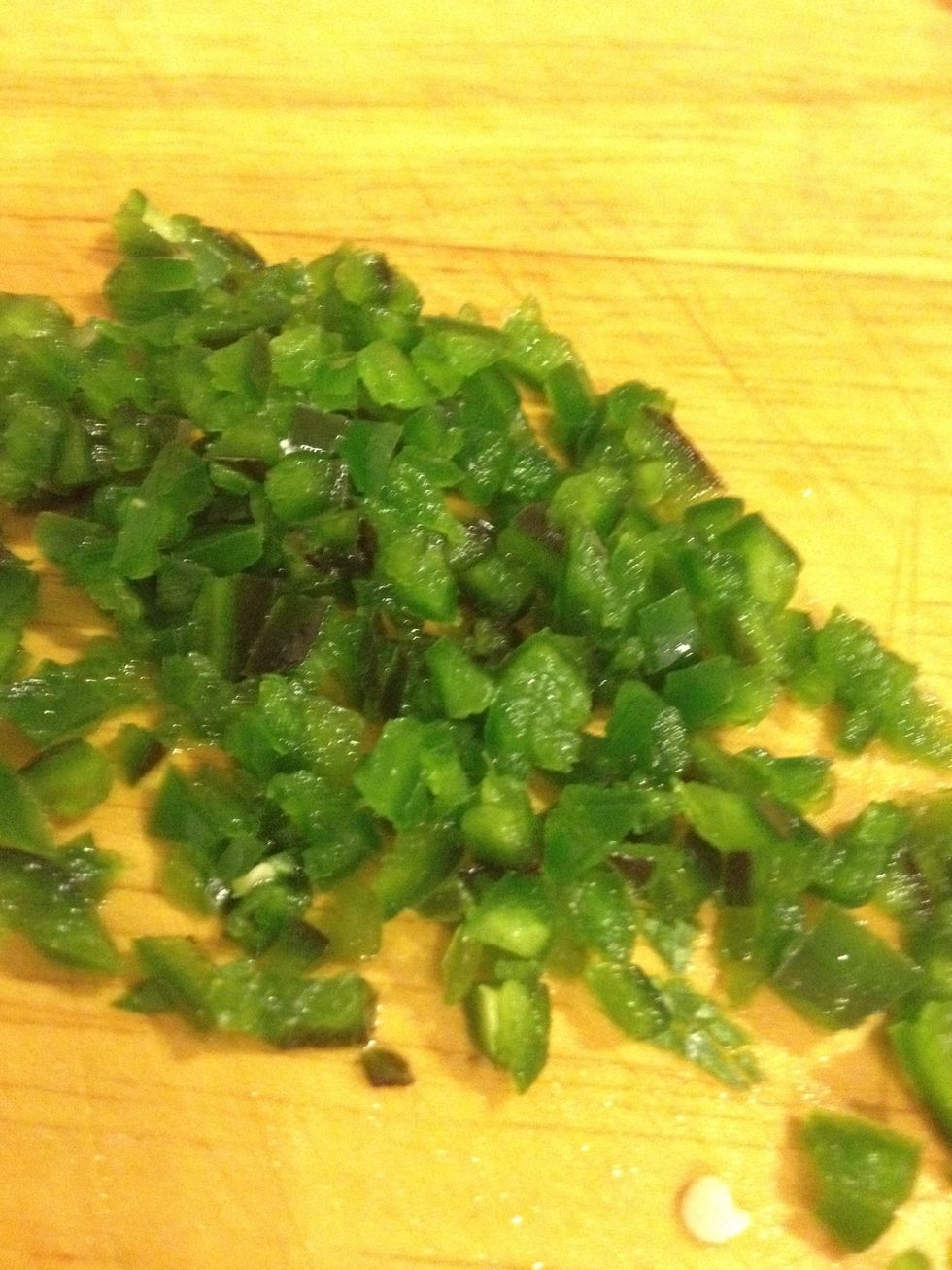 And chop the jalapeños into tiny pieces. Important: do not touch your eyes with your fingers that have been touching the jalapeños! Be sure to wash your hands right away with soap and water.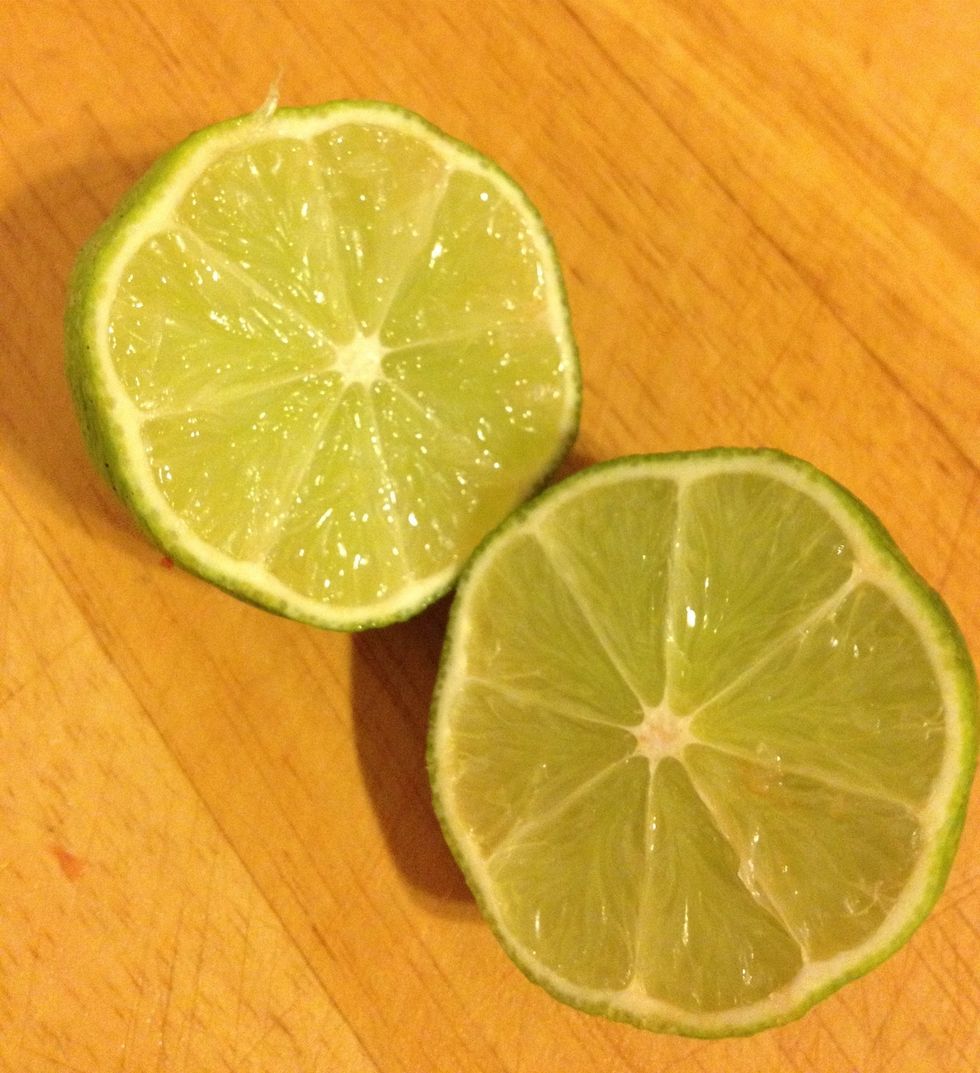 Cut one lime in half...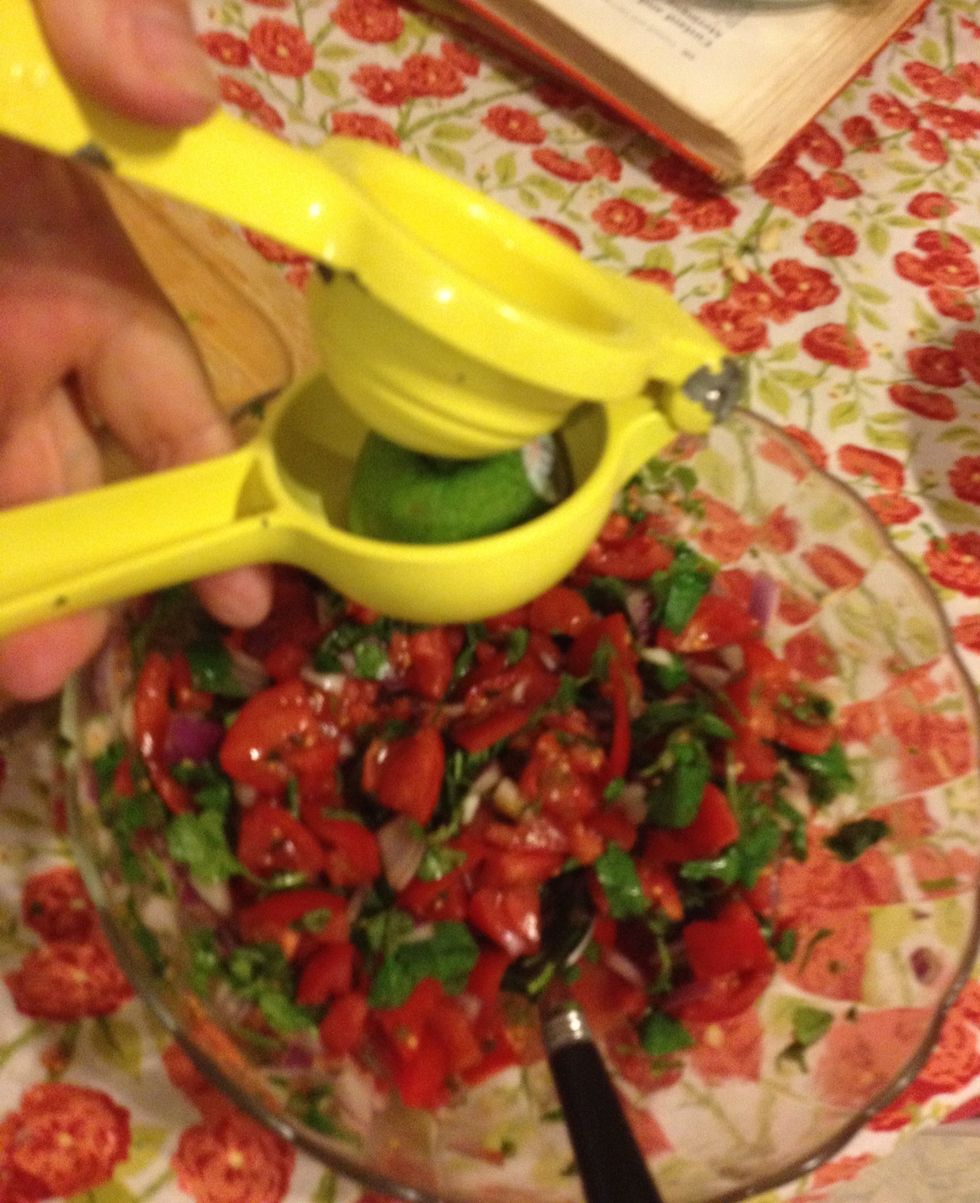 And squeeze both halves into the salsa mixture.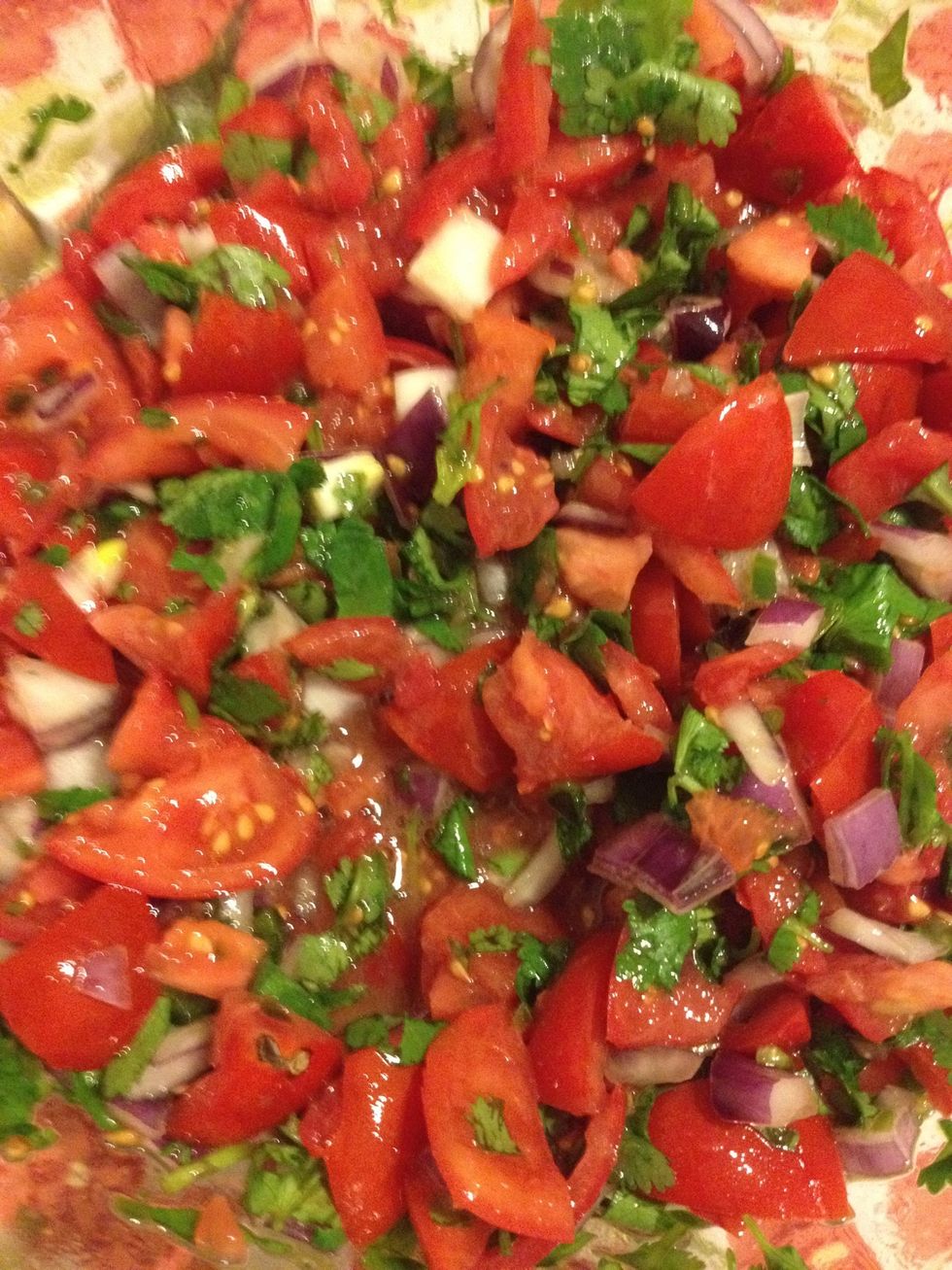 It's looking delicious! And you could stop now because it is ready to serve. But...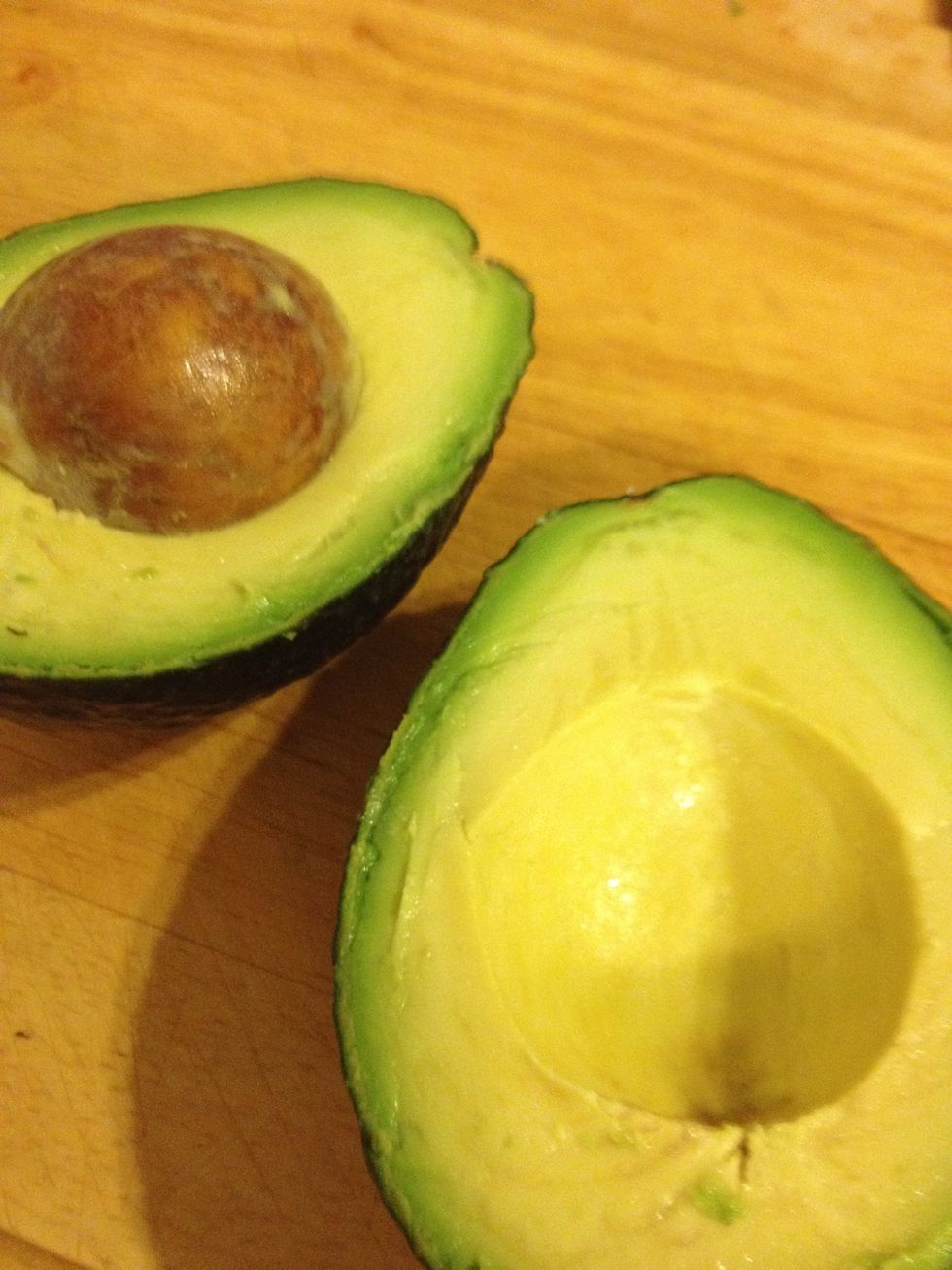 I am going to also add one chopped avocado. My friend Mariano showed me this and it makes the salsa even more delicious!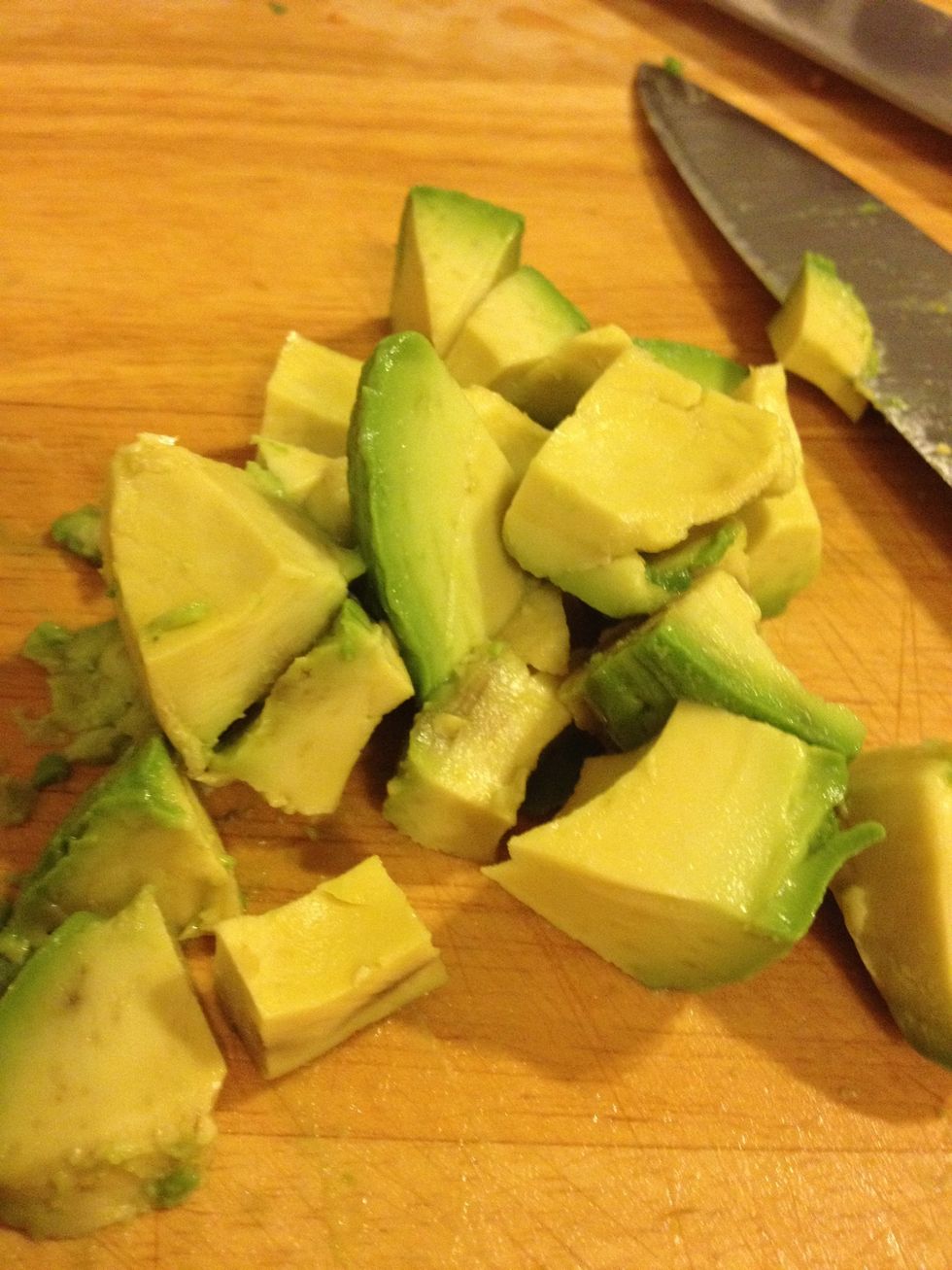 Chop the avocado into bite-size pieces, about the same size as the tomato pieces.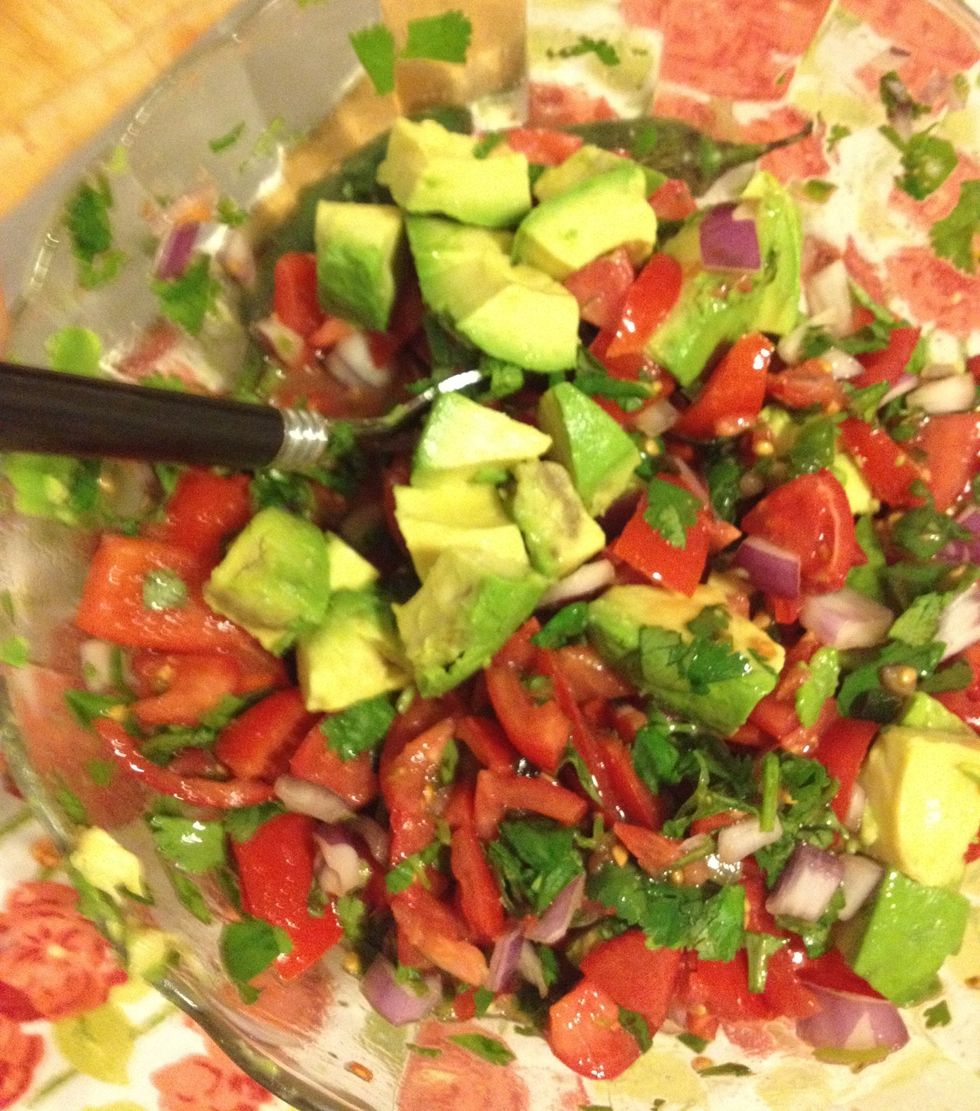 Add salt and pepper and stir gently.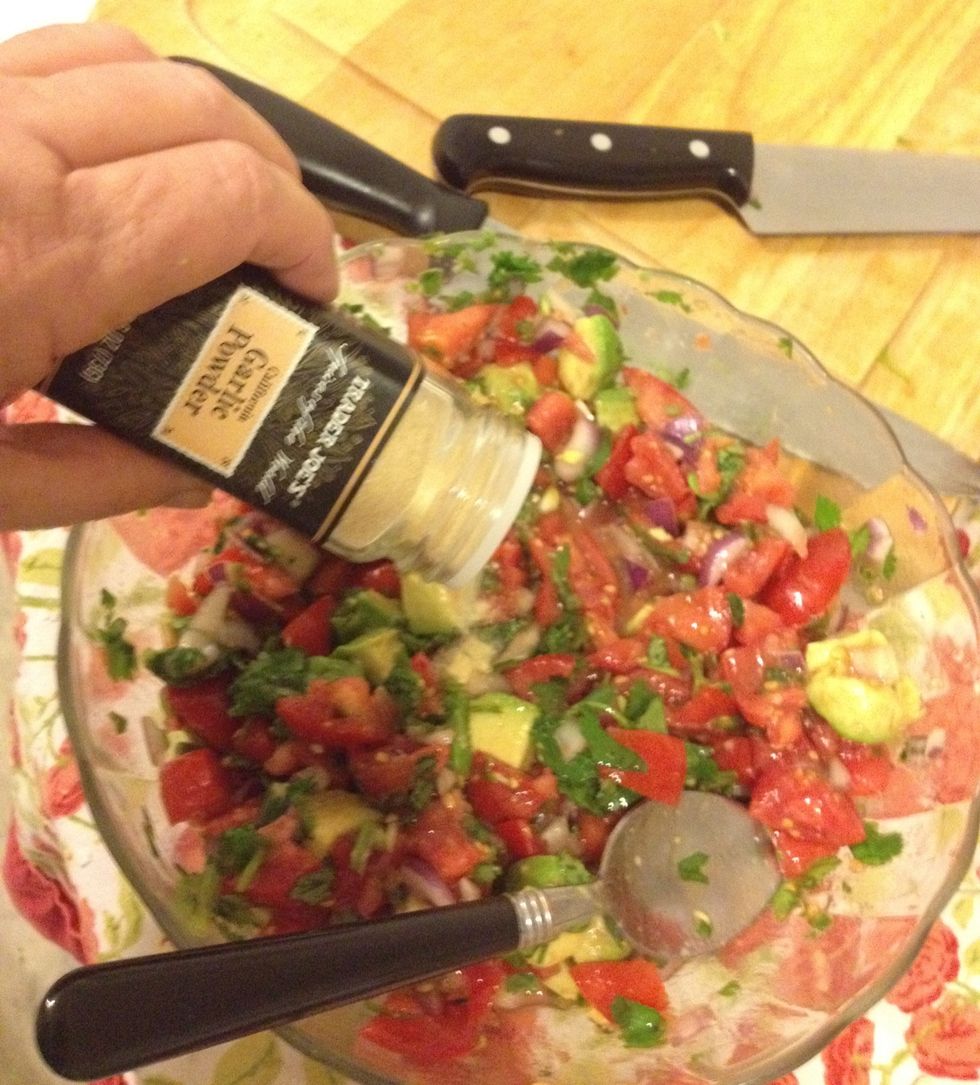 Sprinkle in some garlic powder. You could also use finely chopped garlic.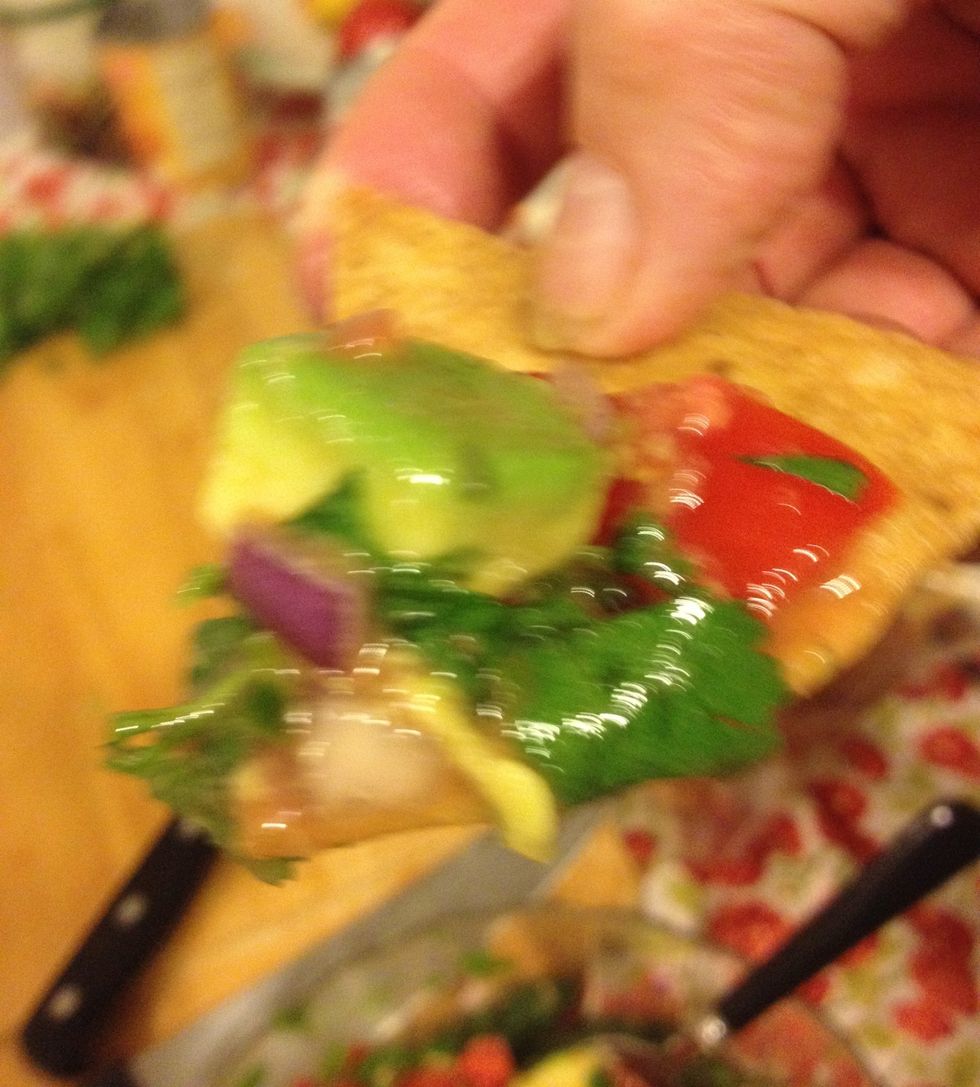 Now, using a tortilla chip from my other guide (on how to make homemade tortilla chips) dip into the salsa and taste test. Oh that's good! (Sorry this picture is out of focus.)
So there you have it - delicious homemade salsa!! You may never eat salsa from a jar or plastic tub again! And remember try my guide for homemade tortilla chips to pair with this salsa. Yum!
Tomatoes
Onions
Cilantro
Jalapeño peppers (and/or green peppers)
Lime juice
Avocado
Salt and pepper
Garlic powder
Felicia Gustin
I love to create! All kinds of things. Food, crafts, jewelry, art, photos, theater, events, history, social justice. My proudest creation is my daughter!