If you have a Macaw or a friend that has one you know they like to play on toys, usually costing a lot.. Well this is a simple design to make one under $10! Be creative and add more stuff! :)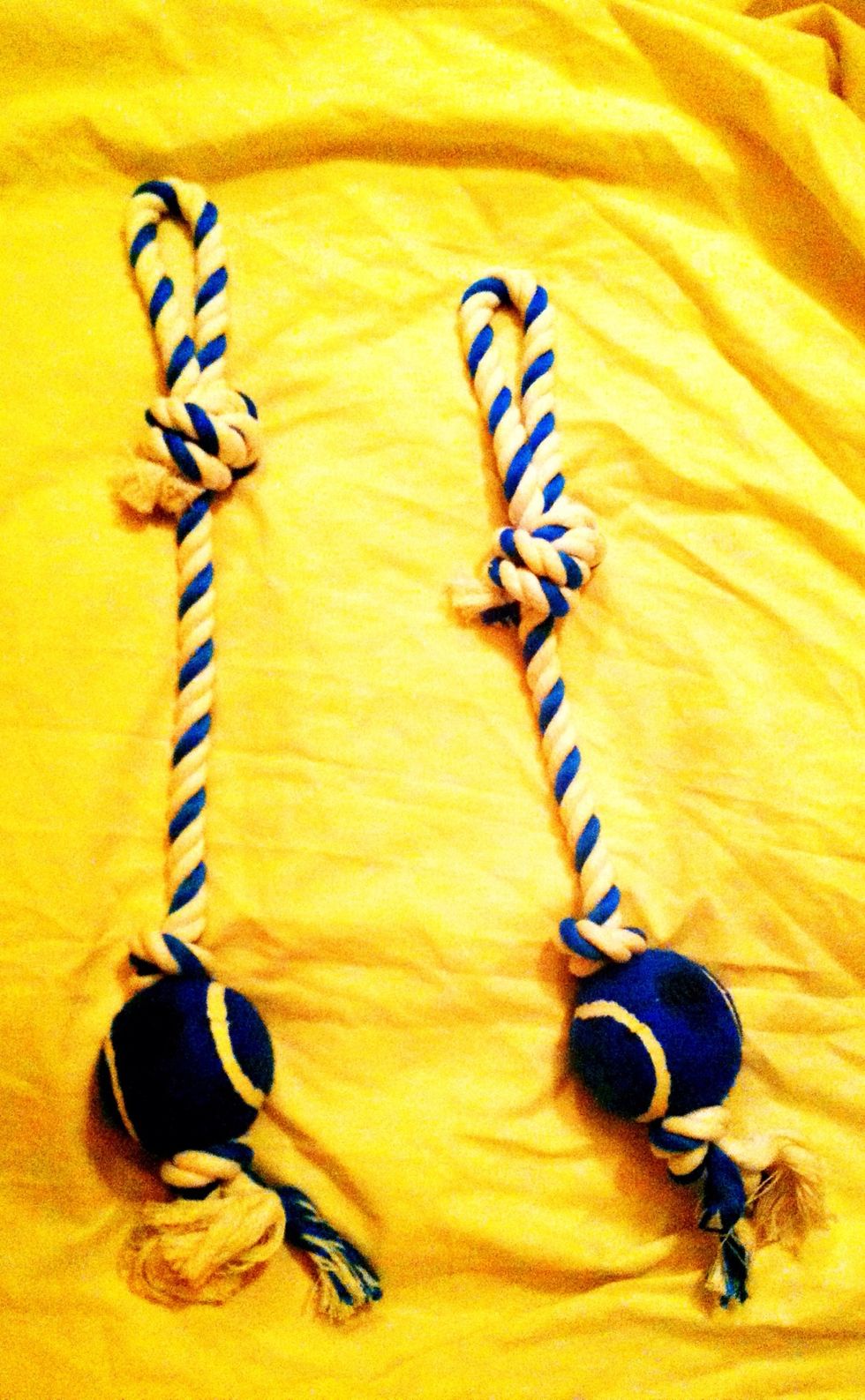 Two dog rope toys - $3 each!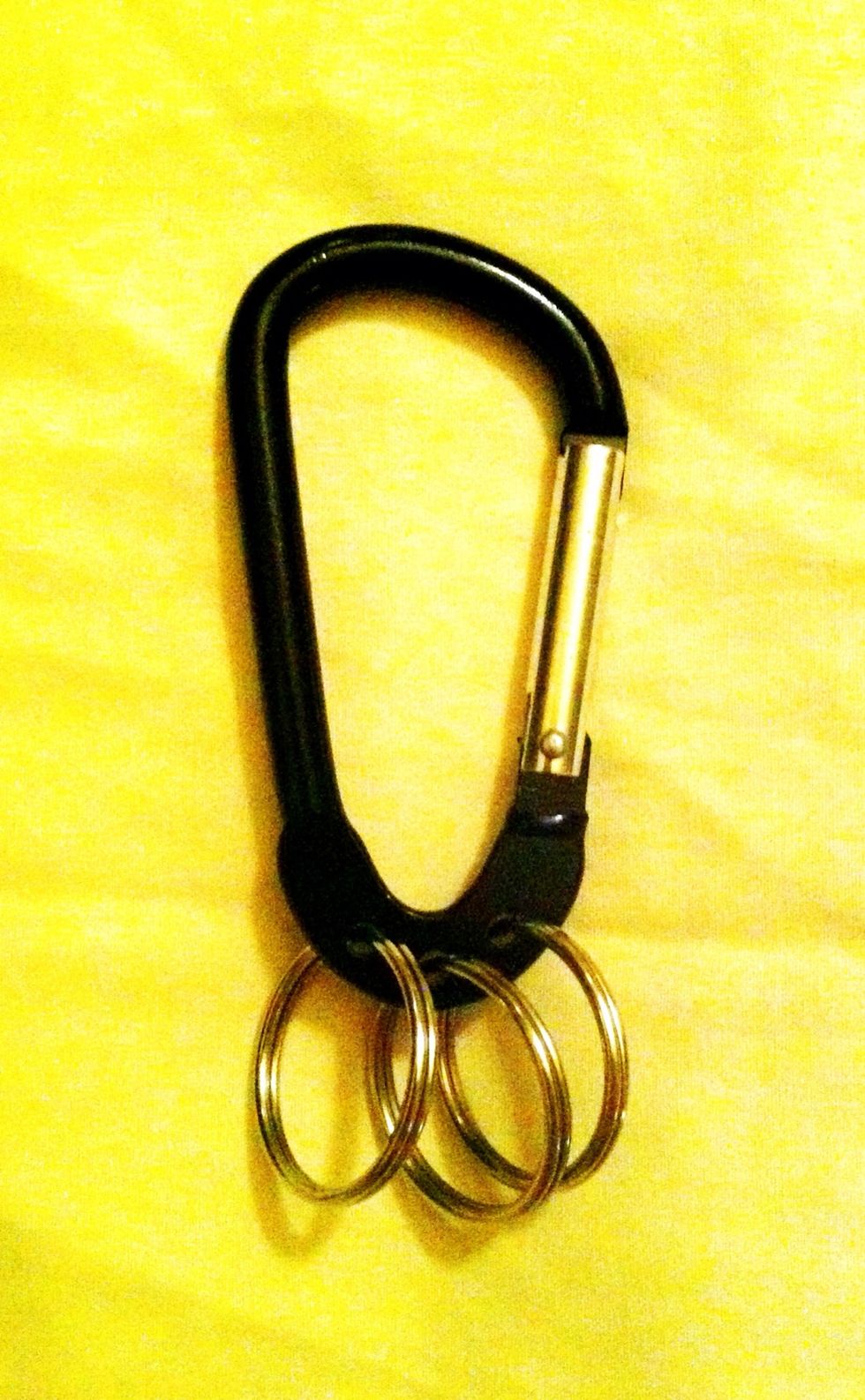 Clip keychain - $1 each!.
Clip on to rope loop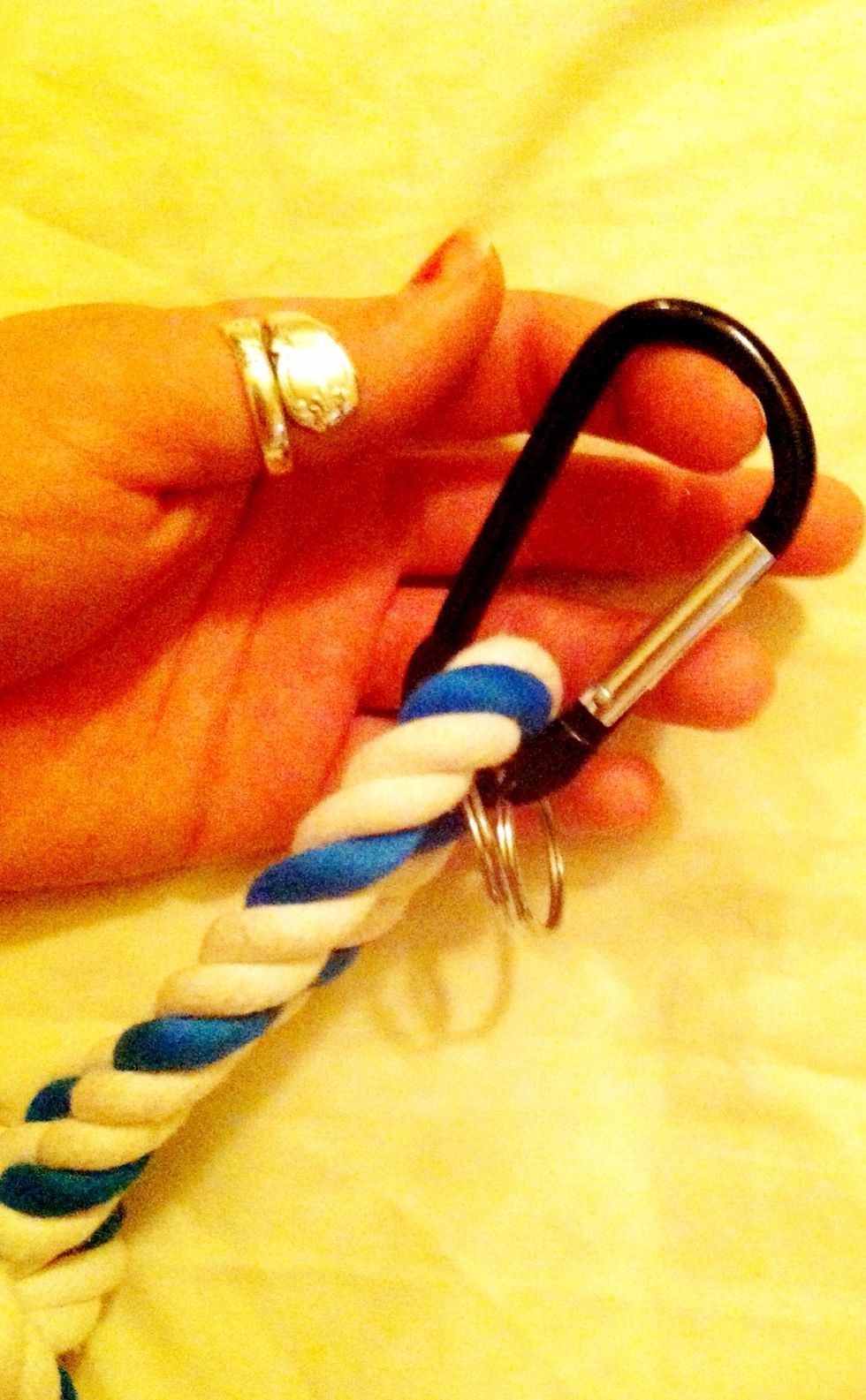 Key rings will add cool sounds when it's being climbed on. :)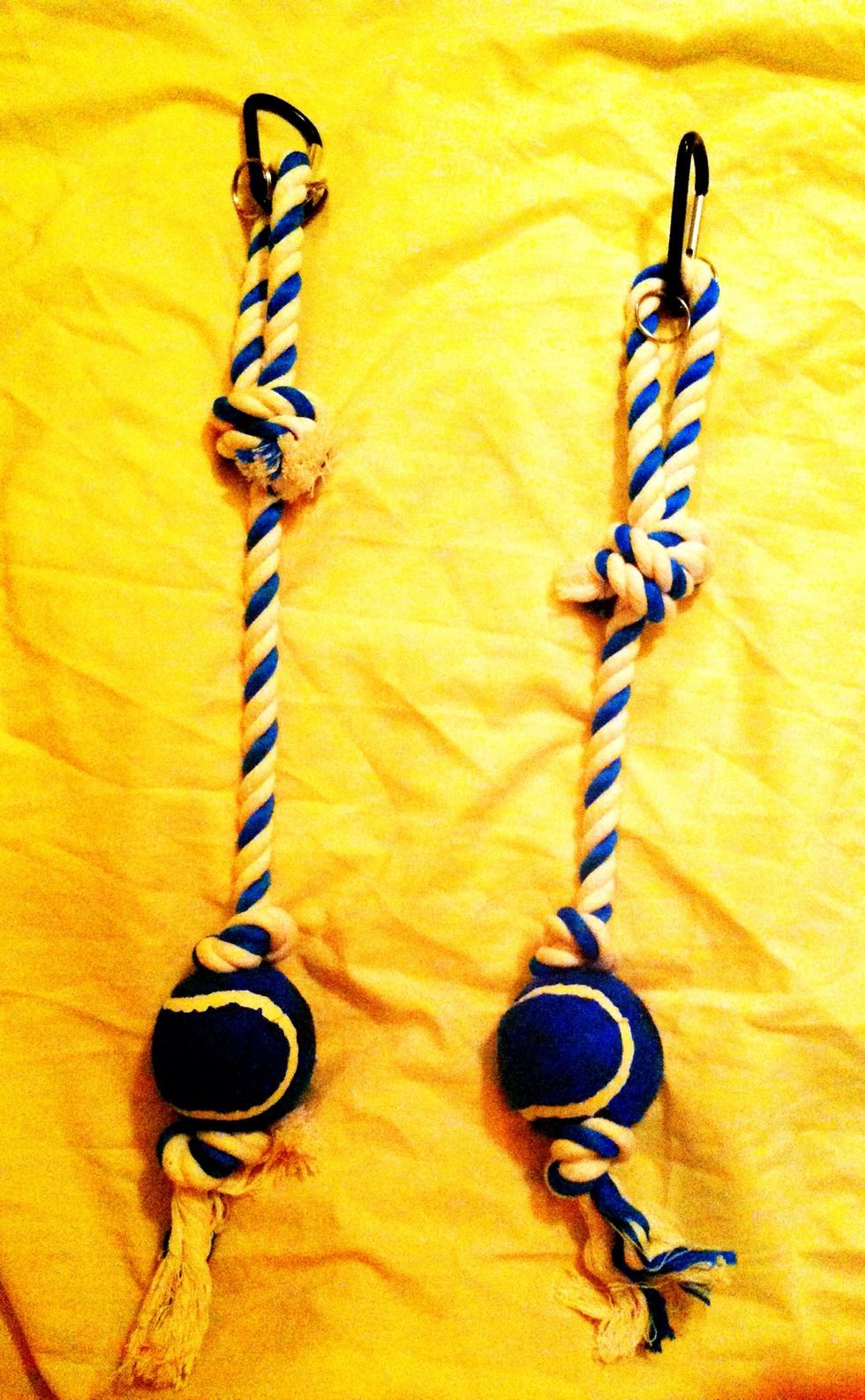 What it should look like! Hang up in cage for some climbing playtime!
I had some old bracelets I added to add some cool sounds and interesting things for her to play with. Be creative and add bells, wooden blocks and straws. :)
The creator of this guide has not included tools