These are so easy to make and a winner every time! Give it ago :)
248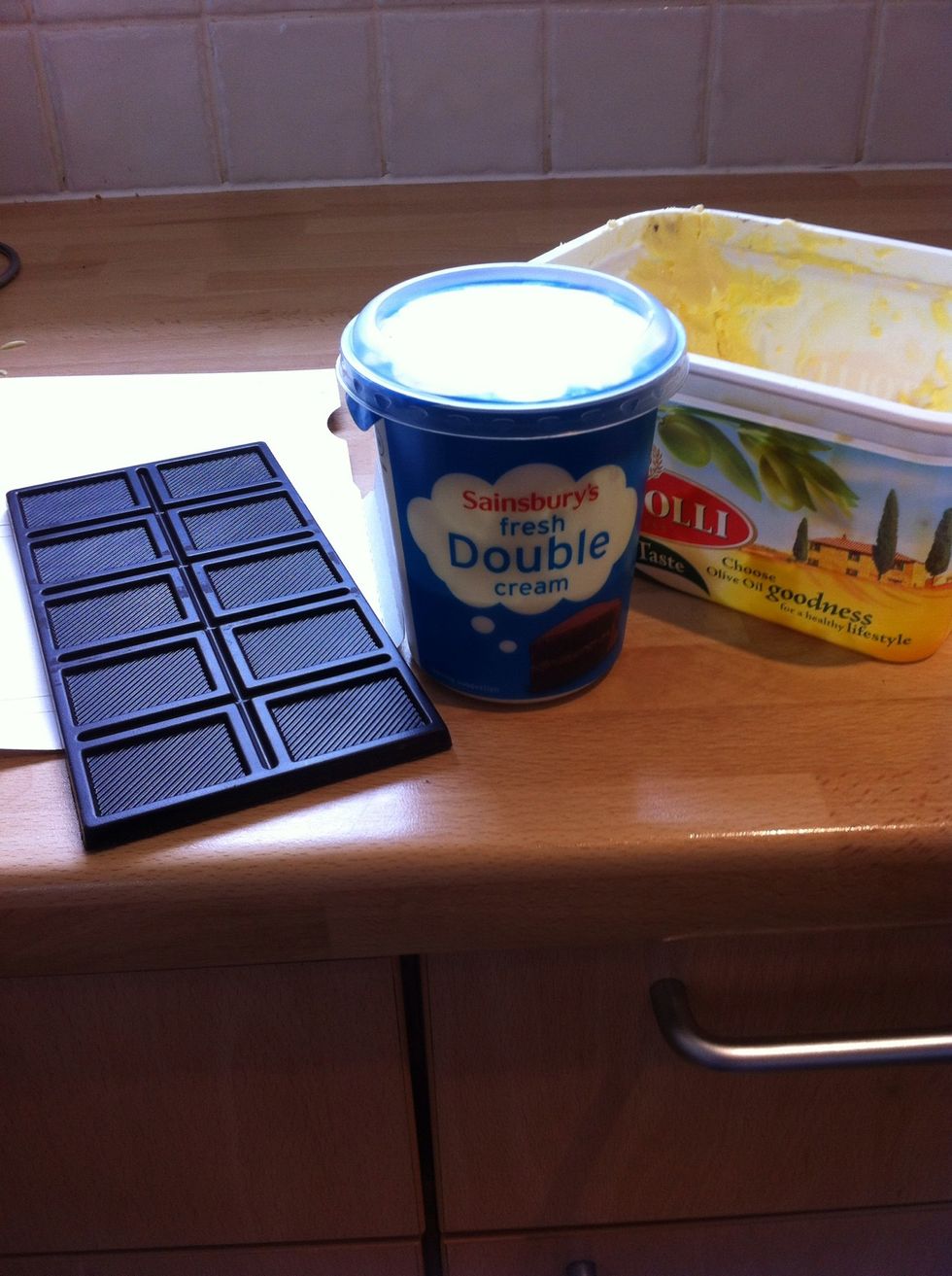 Get out everything you need.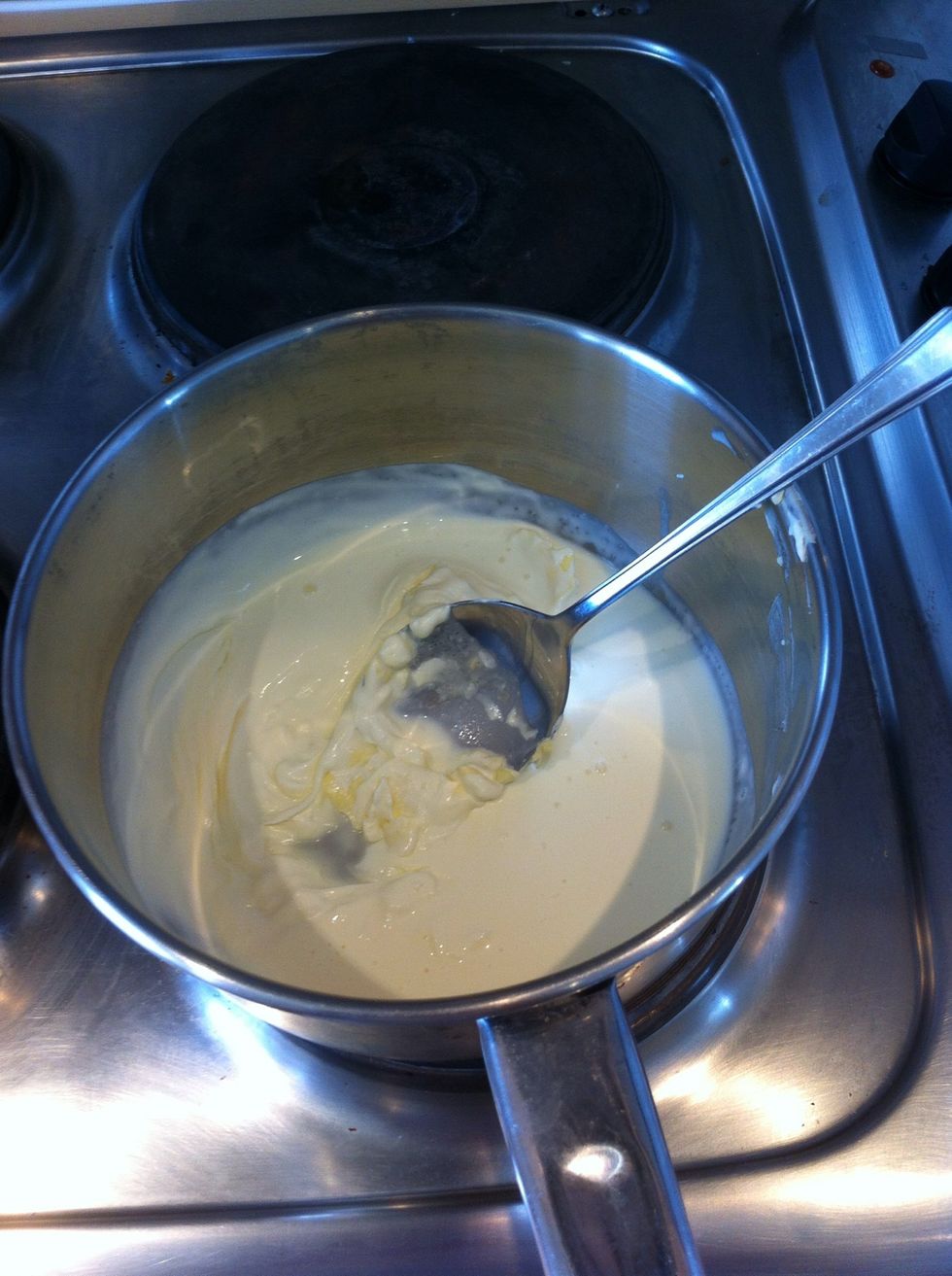 Place cream and butter in a pan on a low heat.
Heat until its about to start boiling and remove from hob.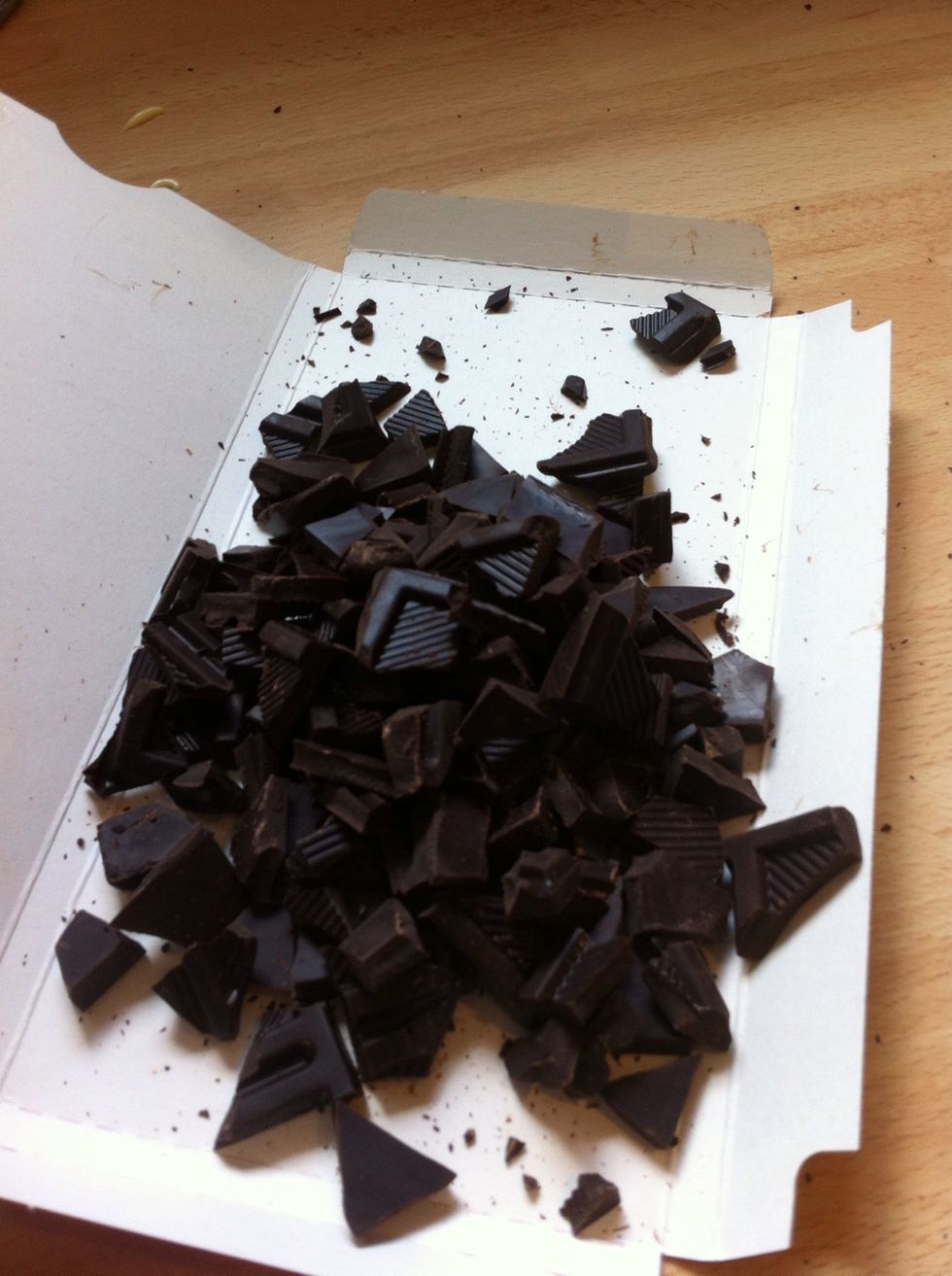 While the cream is heating up break the chocolate up into pieces - as small as possible.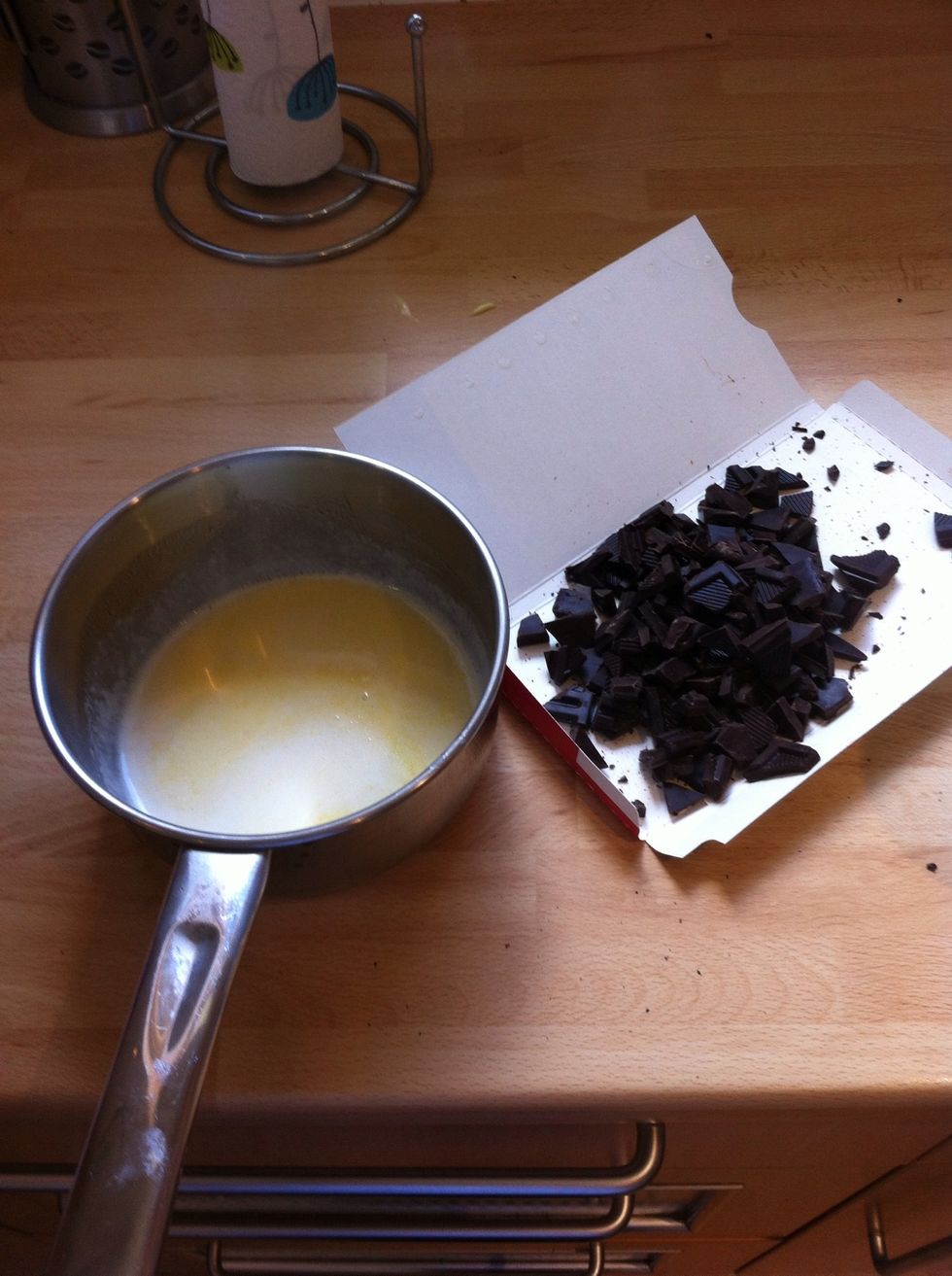 Remove cream from the job and add chocolate.
Completely cover the chocolate and rest for a few seconds.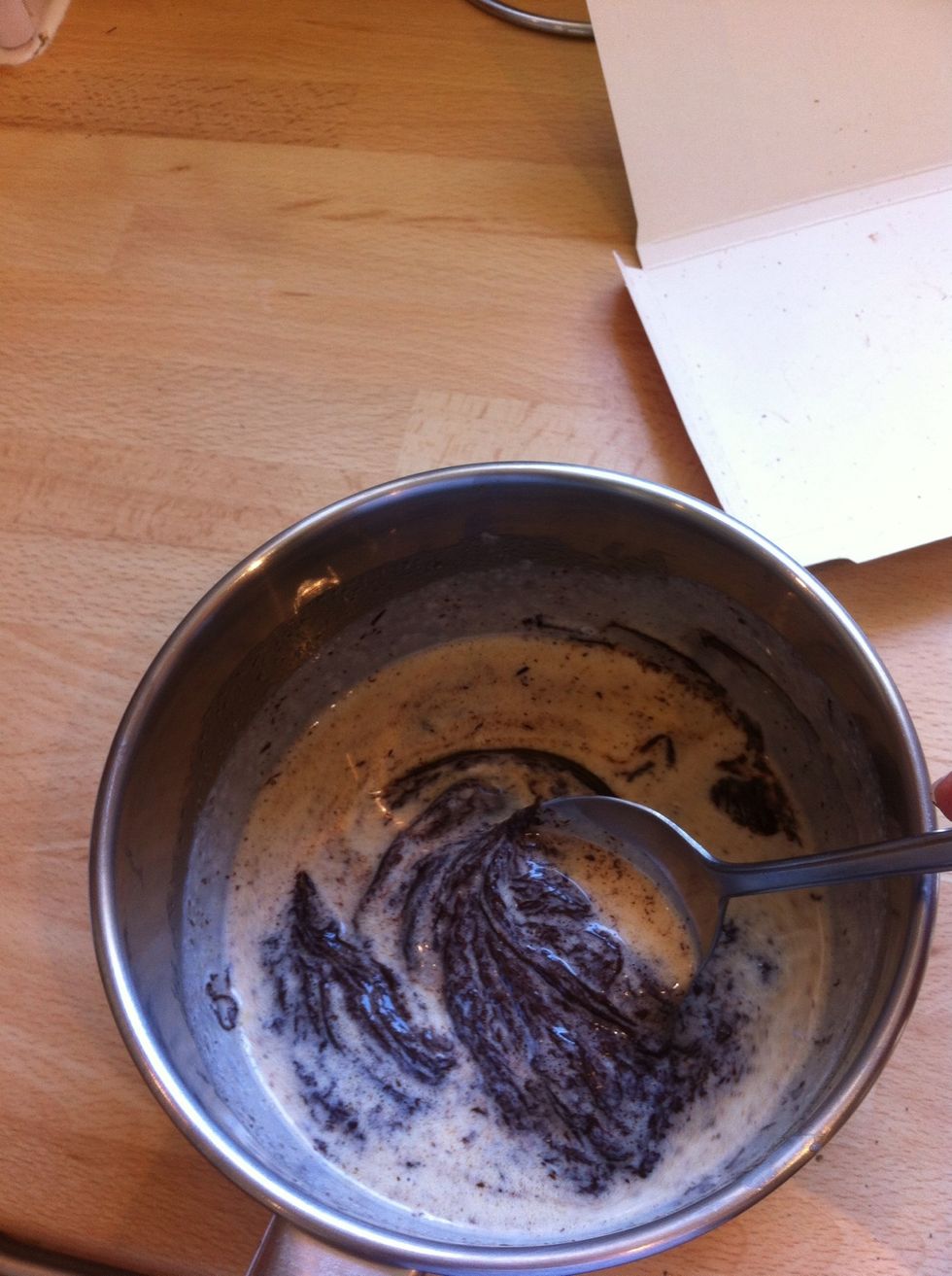 Slowly stir combining the cream and chocolate.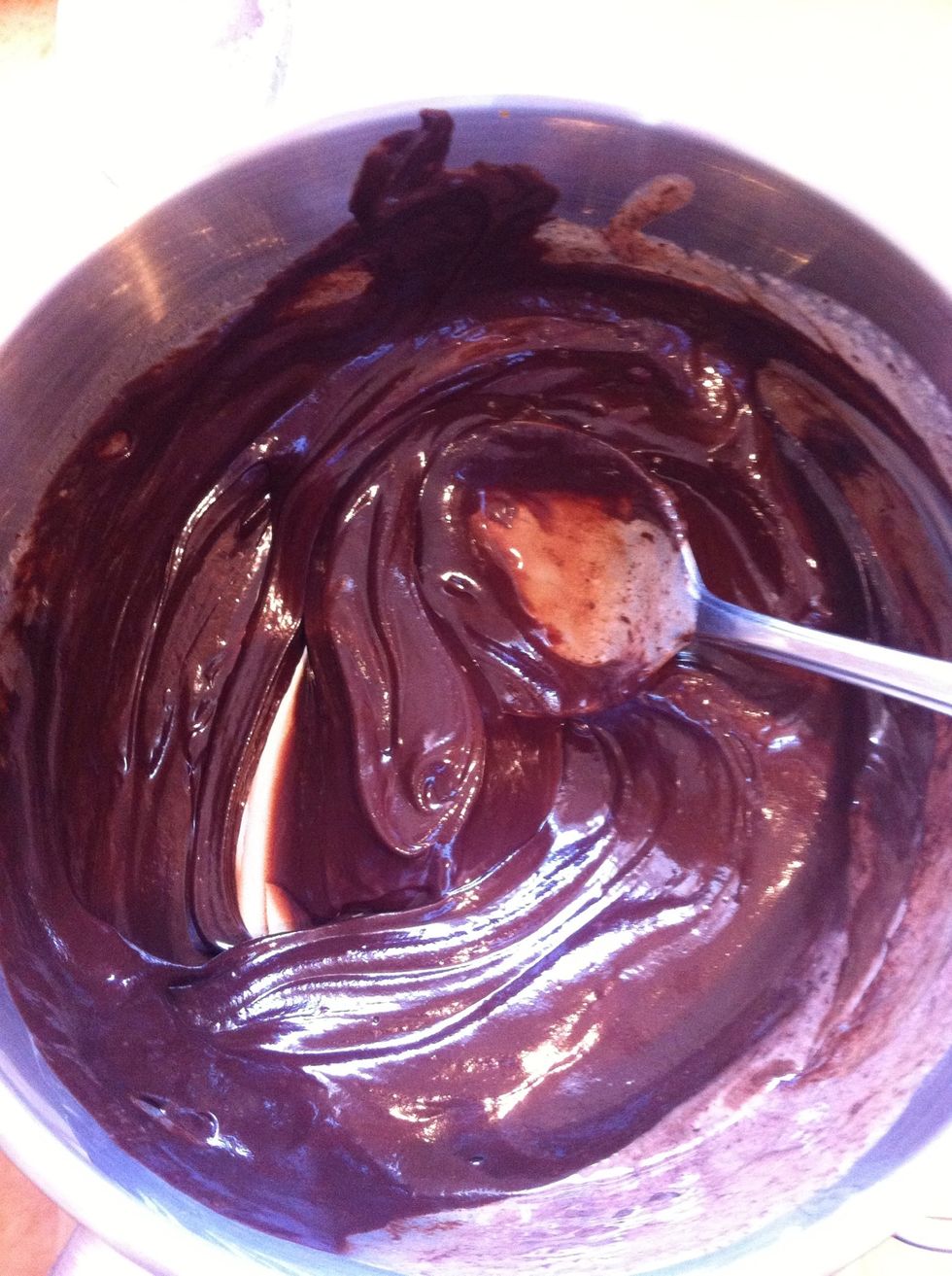 Mmmm choco. This is what it should look like when fully combined.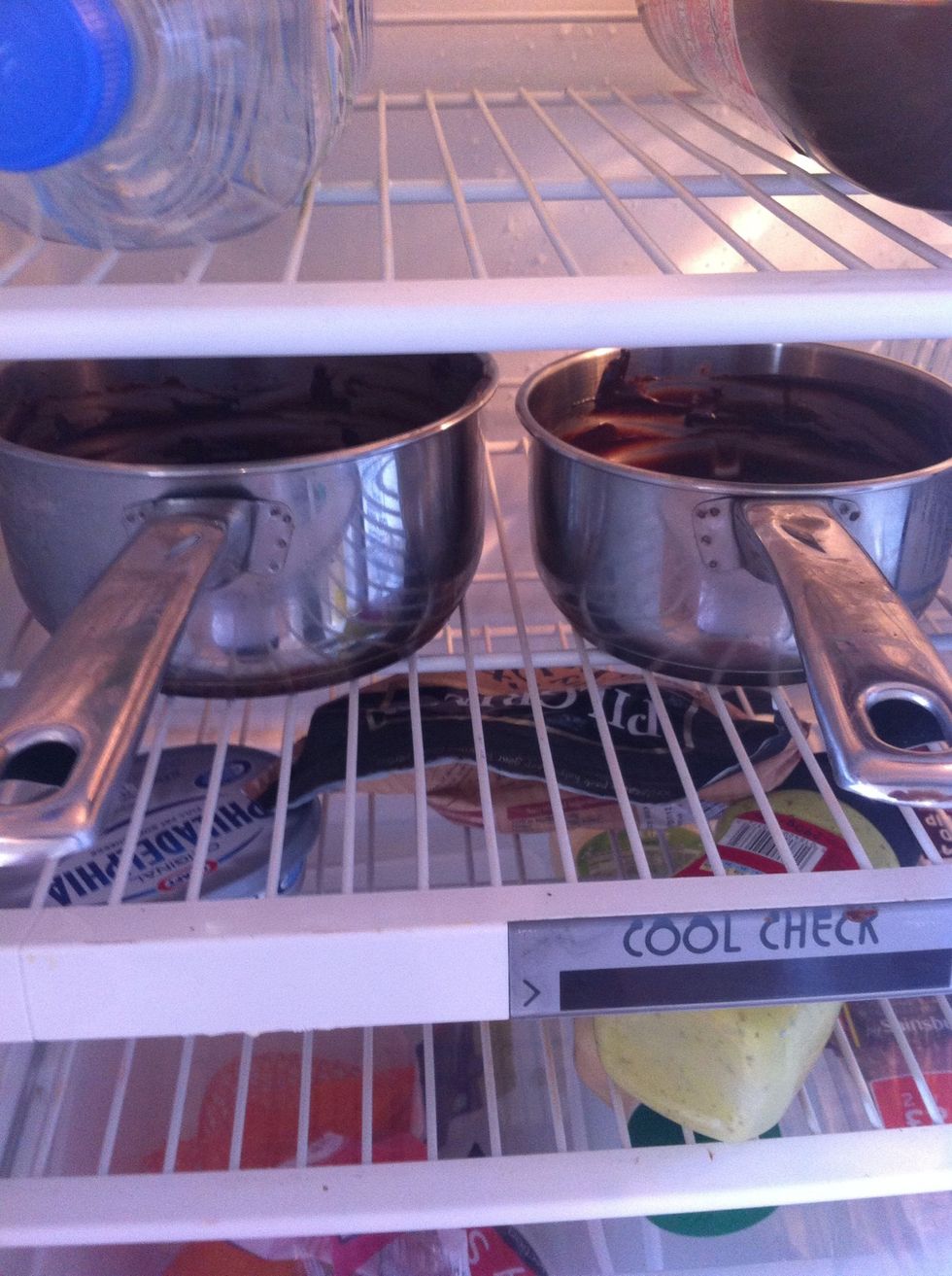 Place in fridge for an hour or two.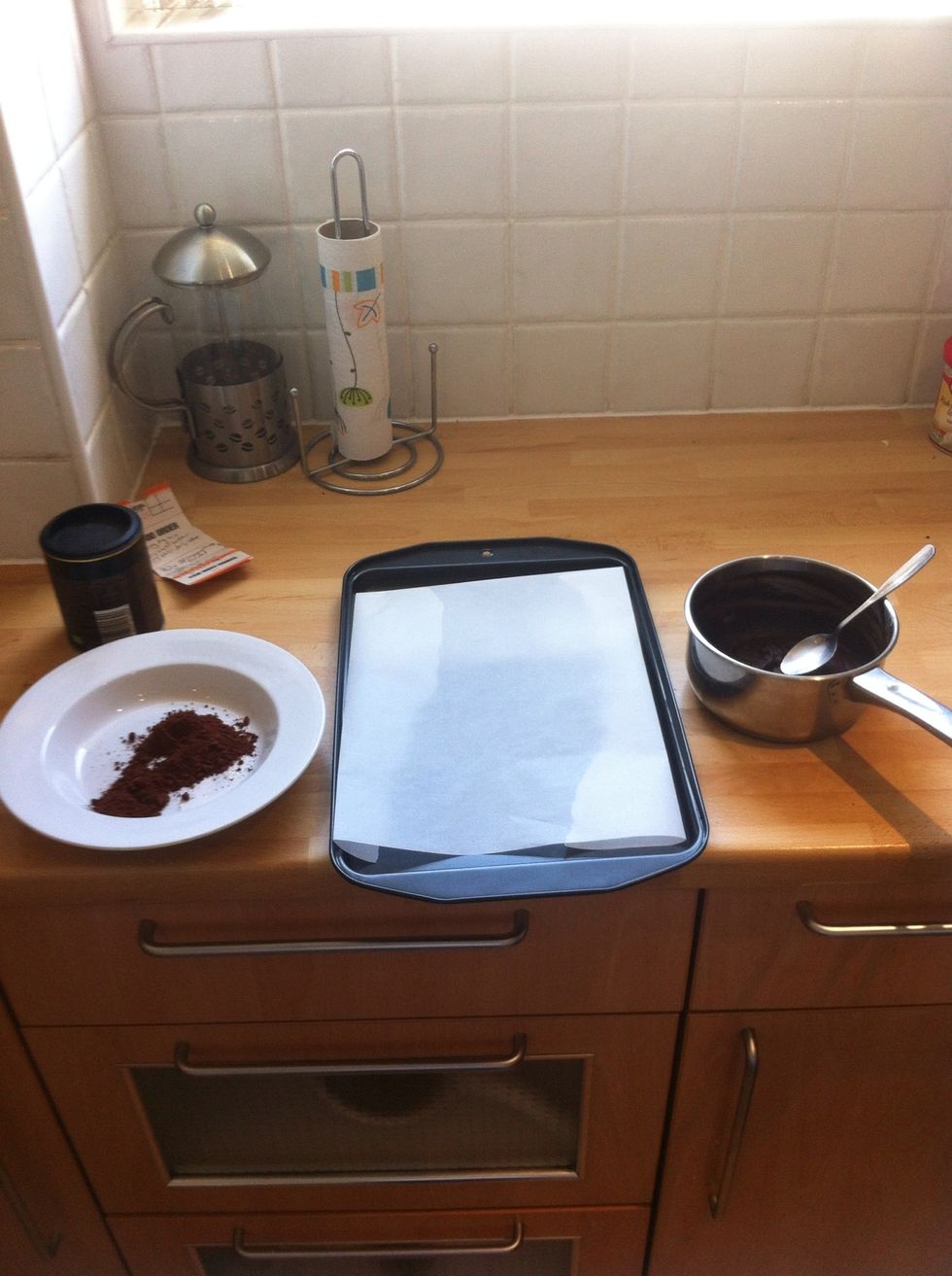 Prepare a baking tray with grease proof paper and pour some cocoa powder into a shallow bowl.
Spoon out the truffle mixture with a teaspoon. If you have a melon baller even better!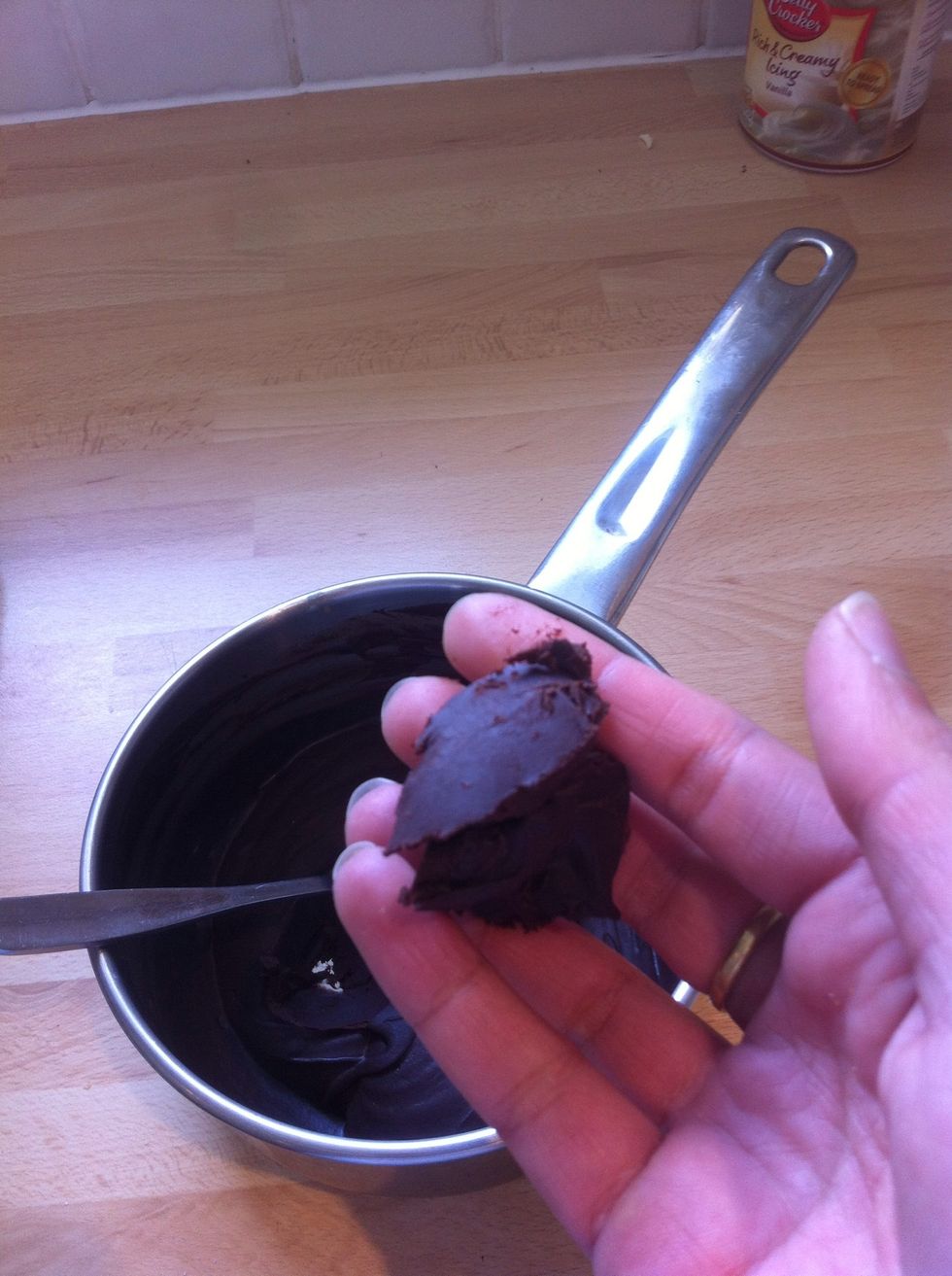 This is the messy part. Really messy be prepared. Roll the chocolate into small balls with your hands using the palms an fingers to get the right shape.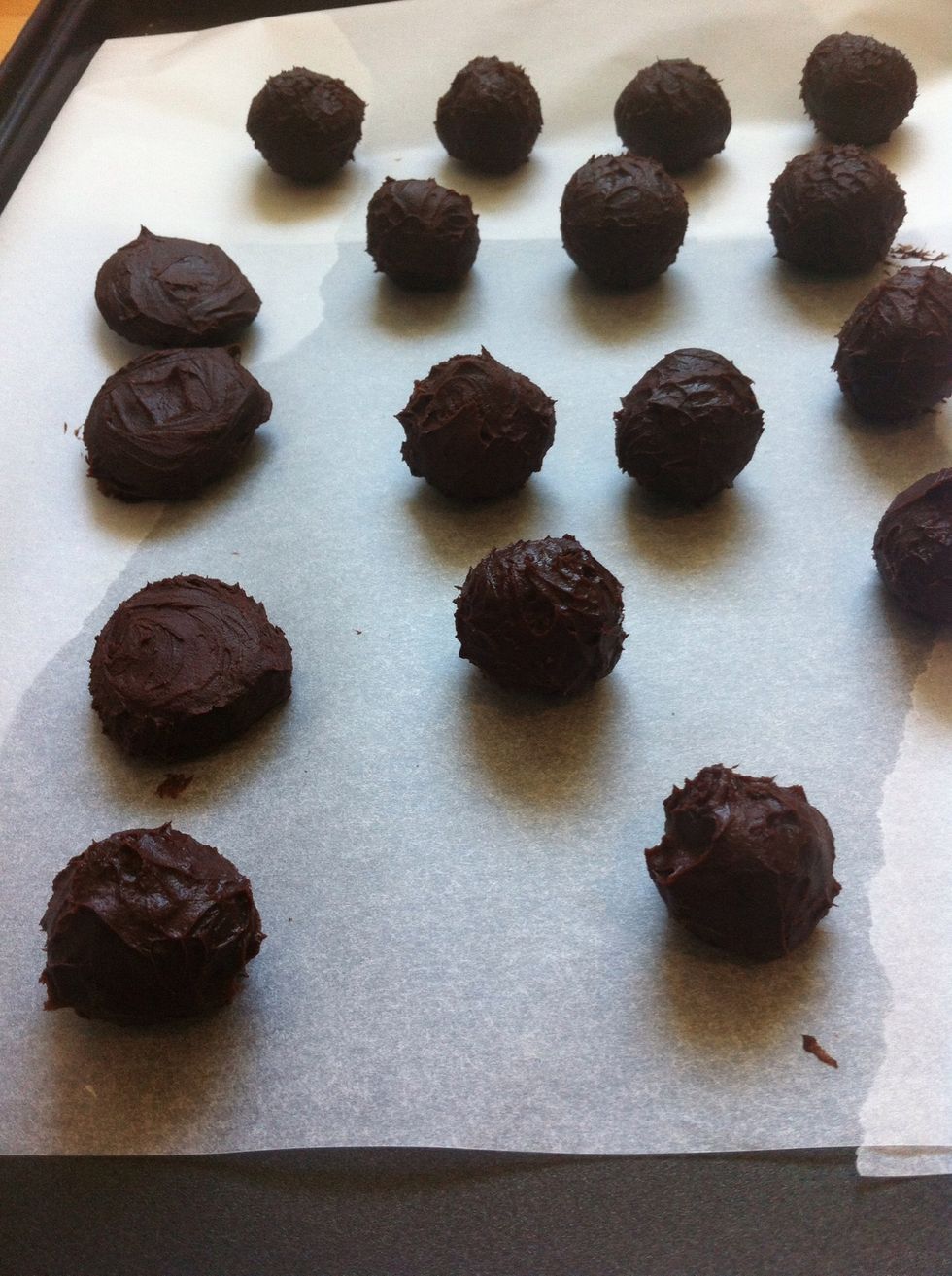 Arrange neatly on the tray. Make sure they are evenly spaced so they don't stick together.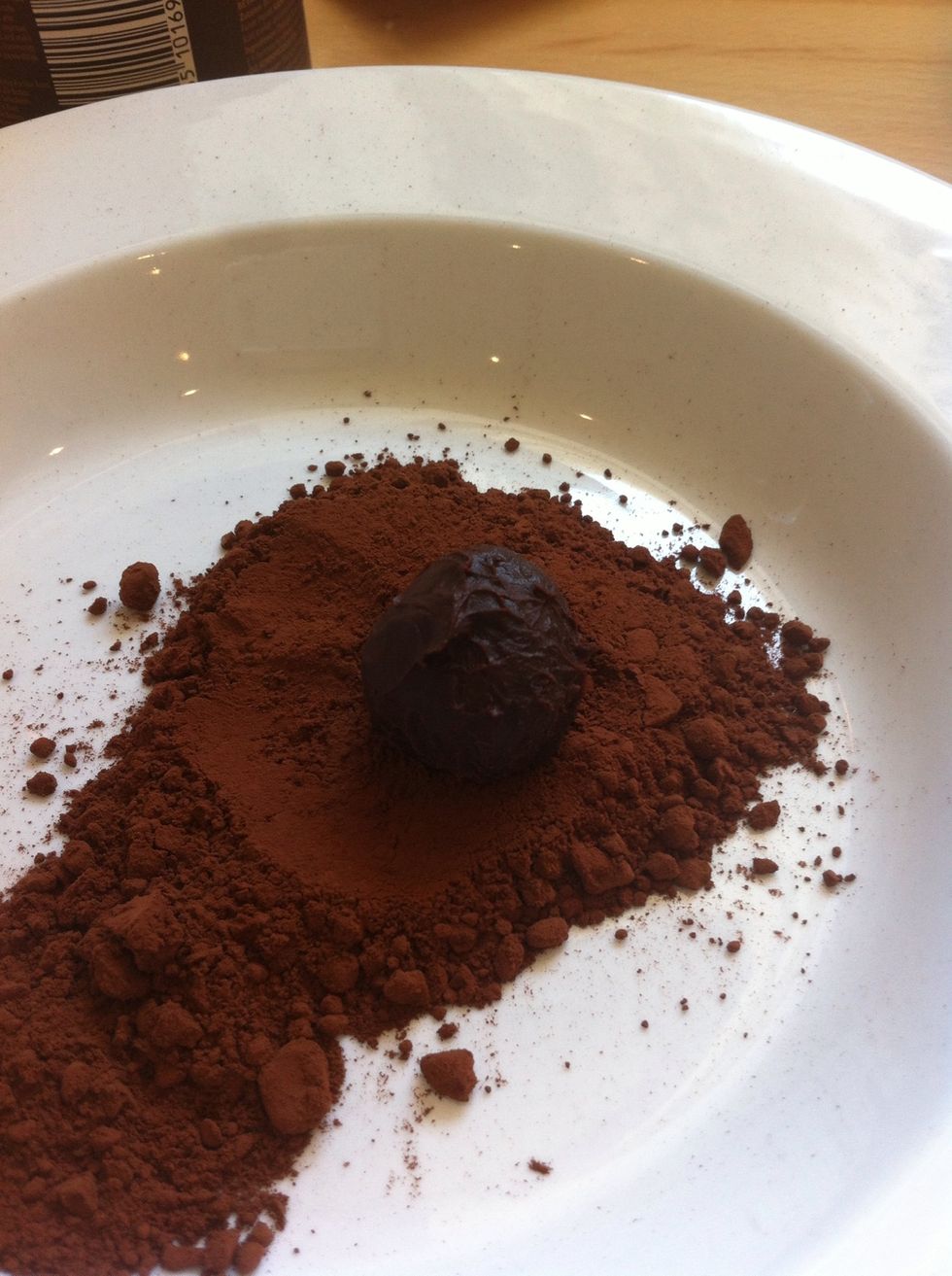 Place truffle in cocoa powder and roll around until it is completely covered.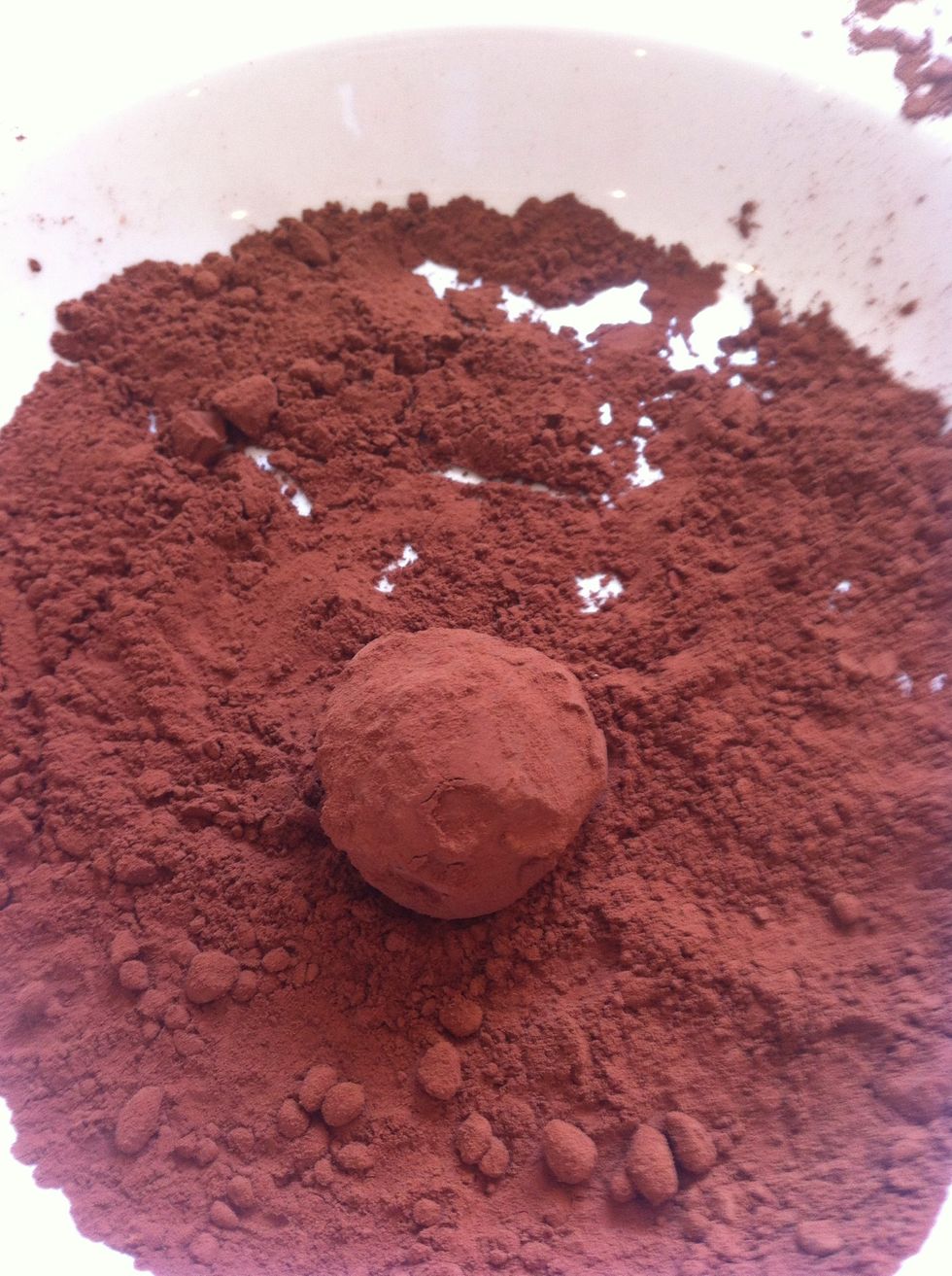 Mmm it's readddyyyy!
Cover a few more in cocoa powder and see my other guide on how to cover truffles in chocolate for that wow factor. check out my pages - www.facebook.com/hinashomemadecakes - @hinaansari on instagram
100g high quality dark chocolate
60ml double cream
15g butter
Cocoa powder