Make Homemade Living Room Decor Lamp
19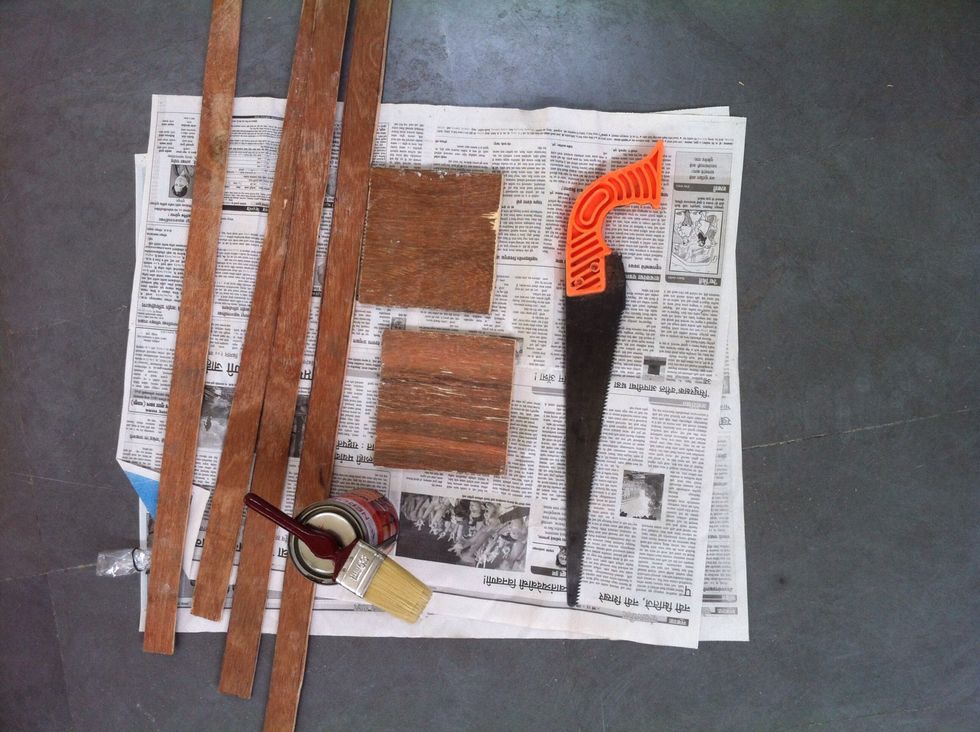 Firstly take a plywood and cut 3ft tall stripes of plywood width depends upon your creativity for my model i took 4cm width and cut 2 square platforms size 15cmX15cm.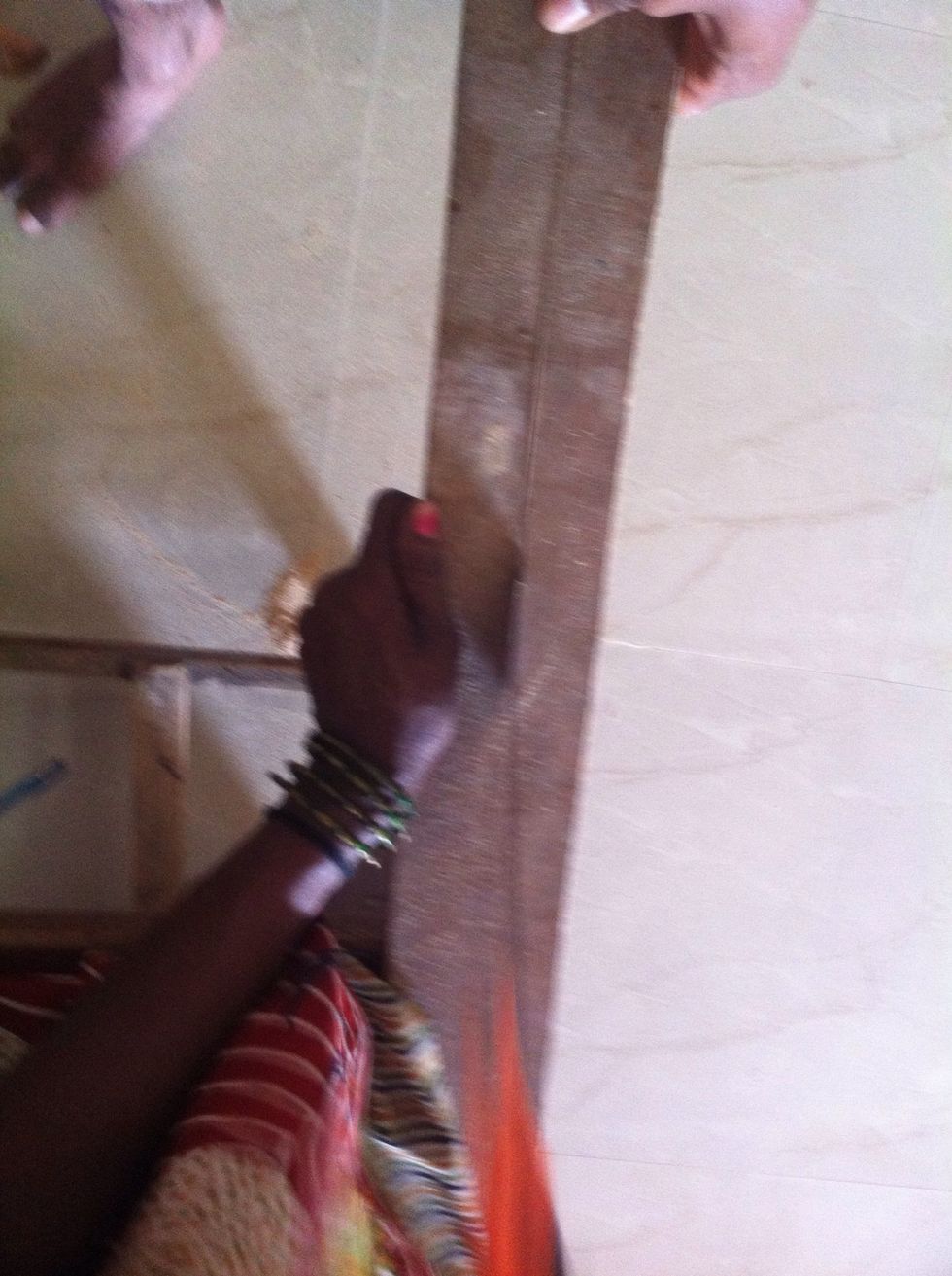 Cut plywood like this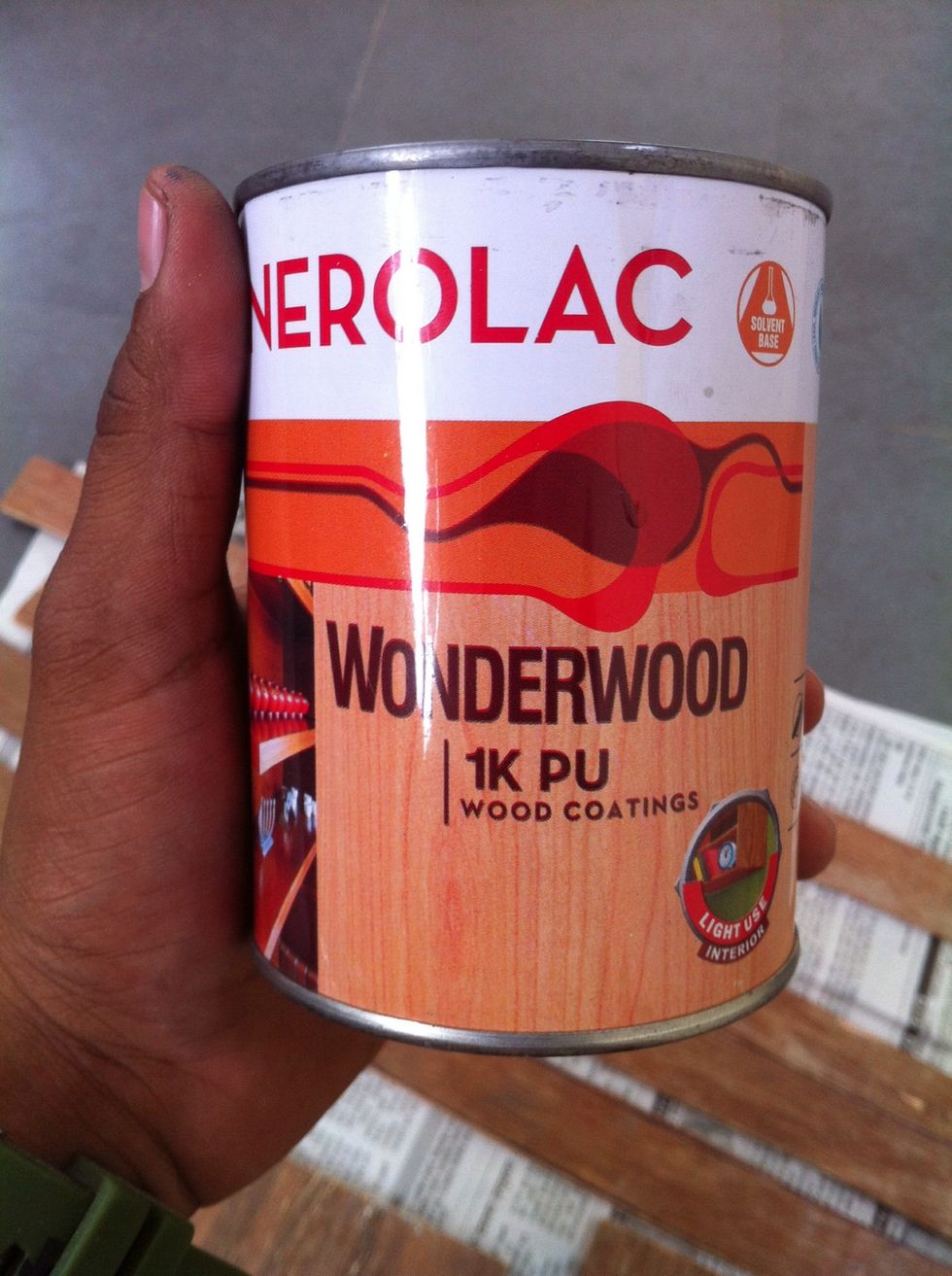 Take wood gloss and paint all the plywood with it. Well this just enhance the original color of wood.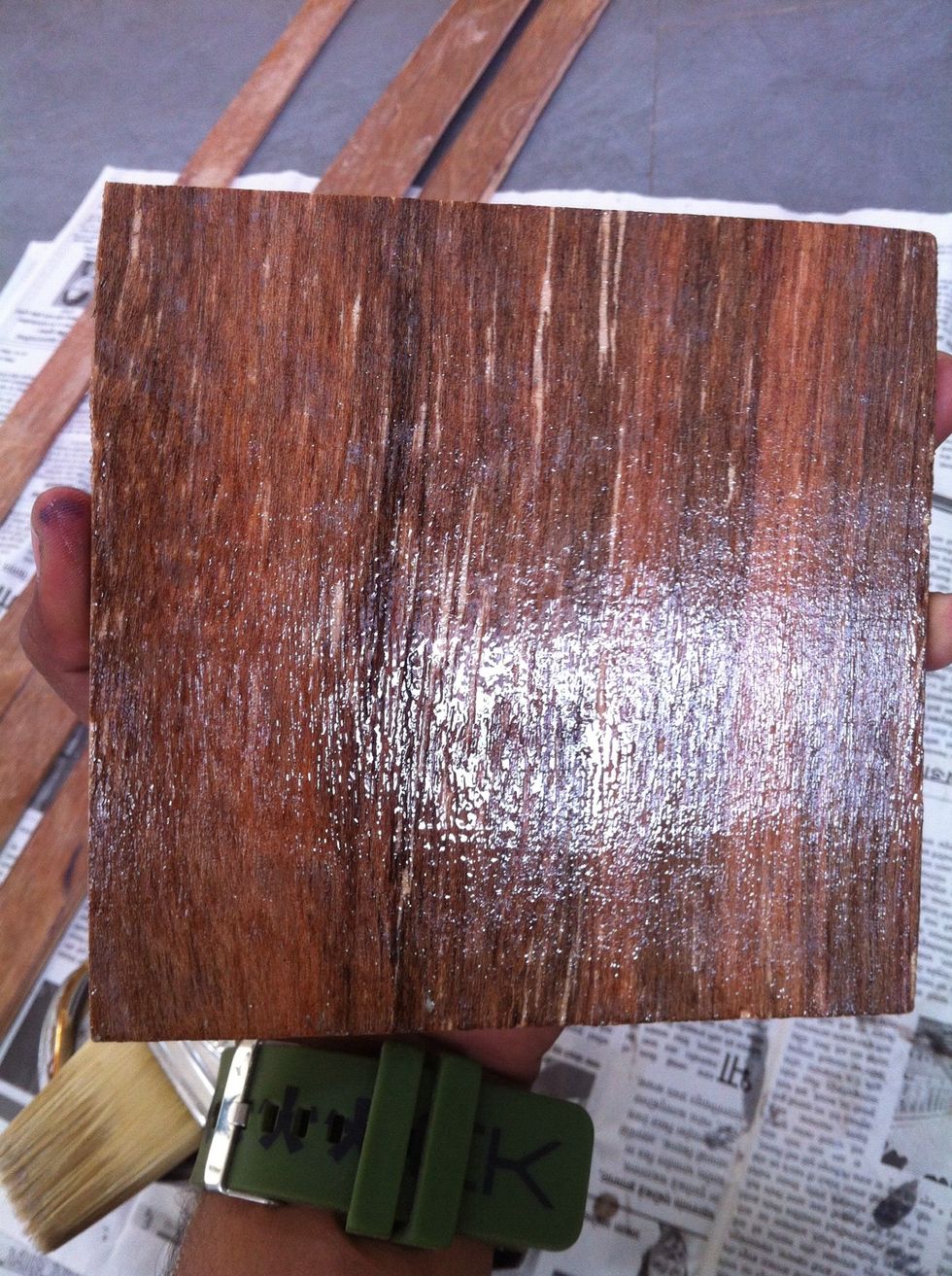 Painted plywood will look like this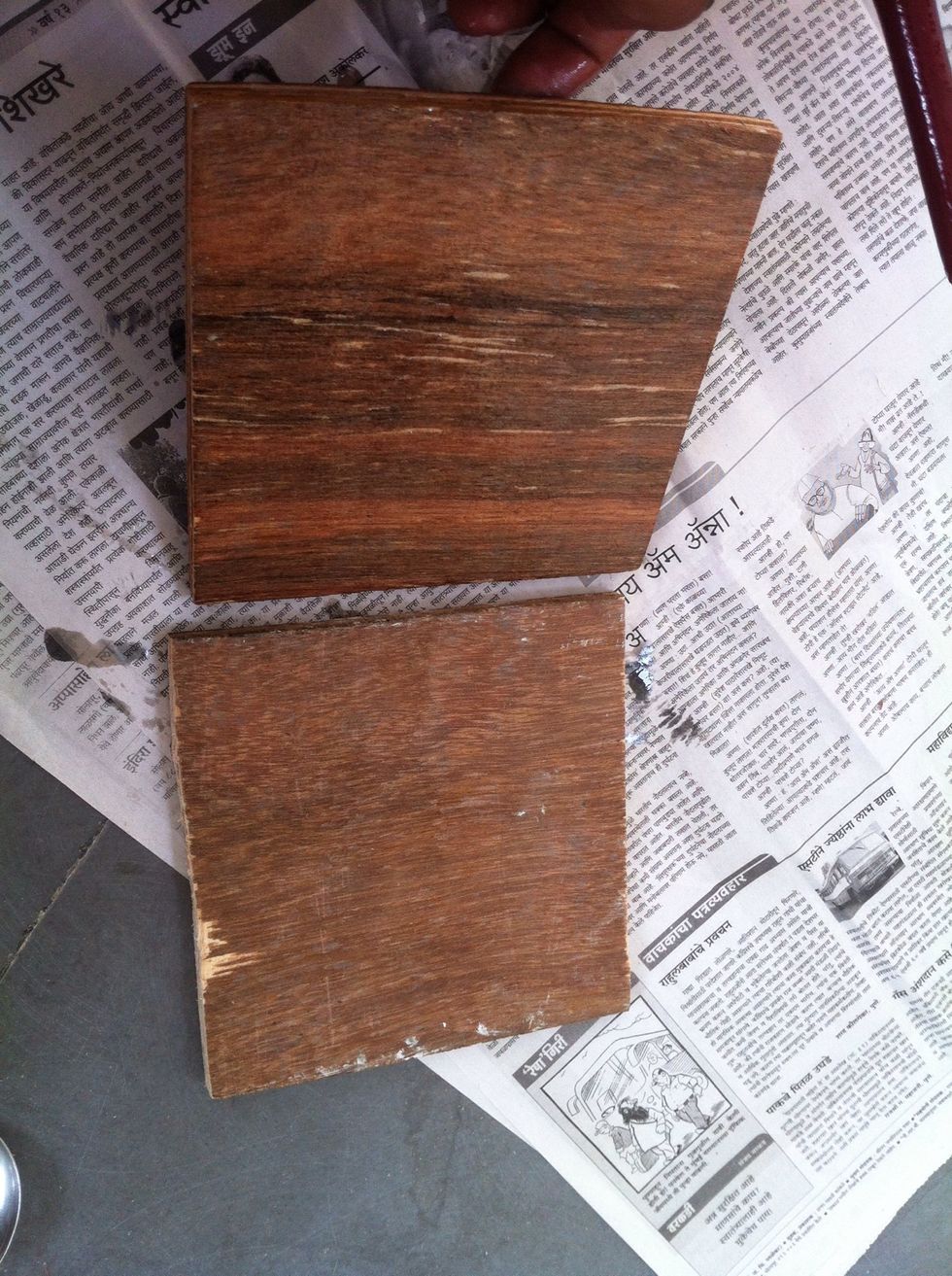 Before and after (above one is painted)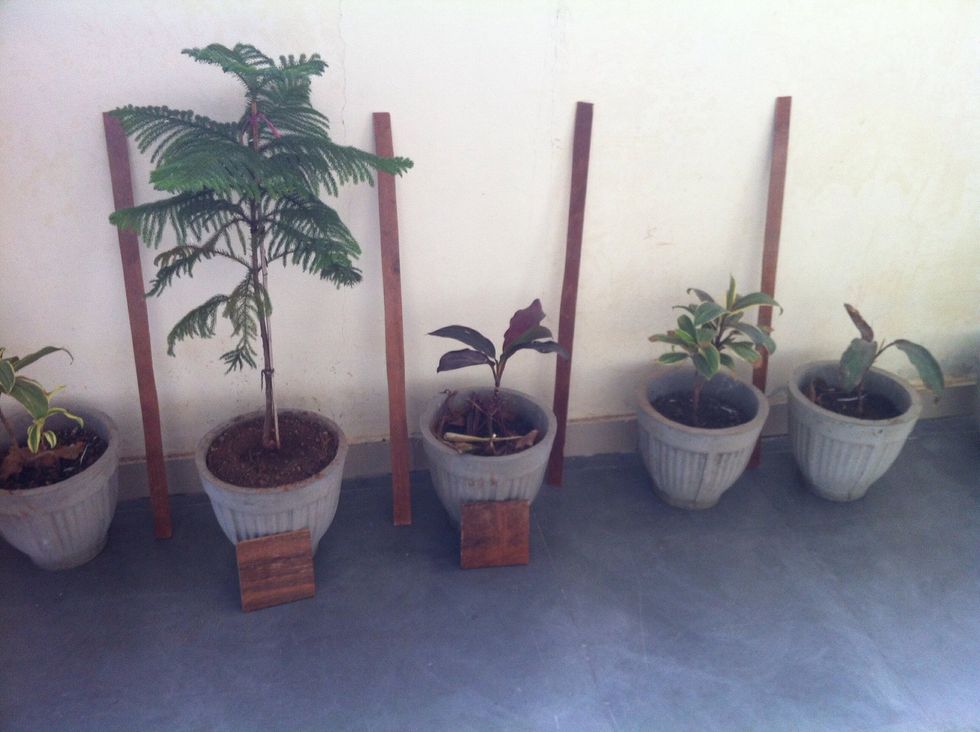 Allow it to dry upto 2-3hrs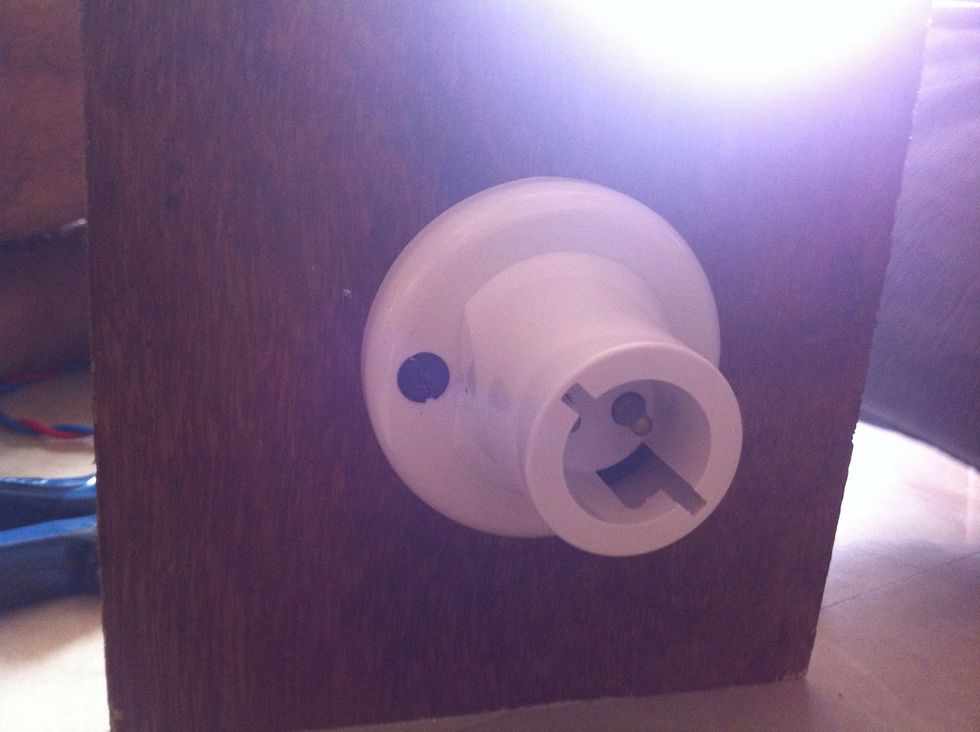 Drill into centre of one square which we have already cut. Pass the wires from the hole and fix them with bulb holder. And then fix the bulb holder to plywood with screws.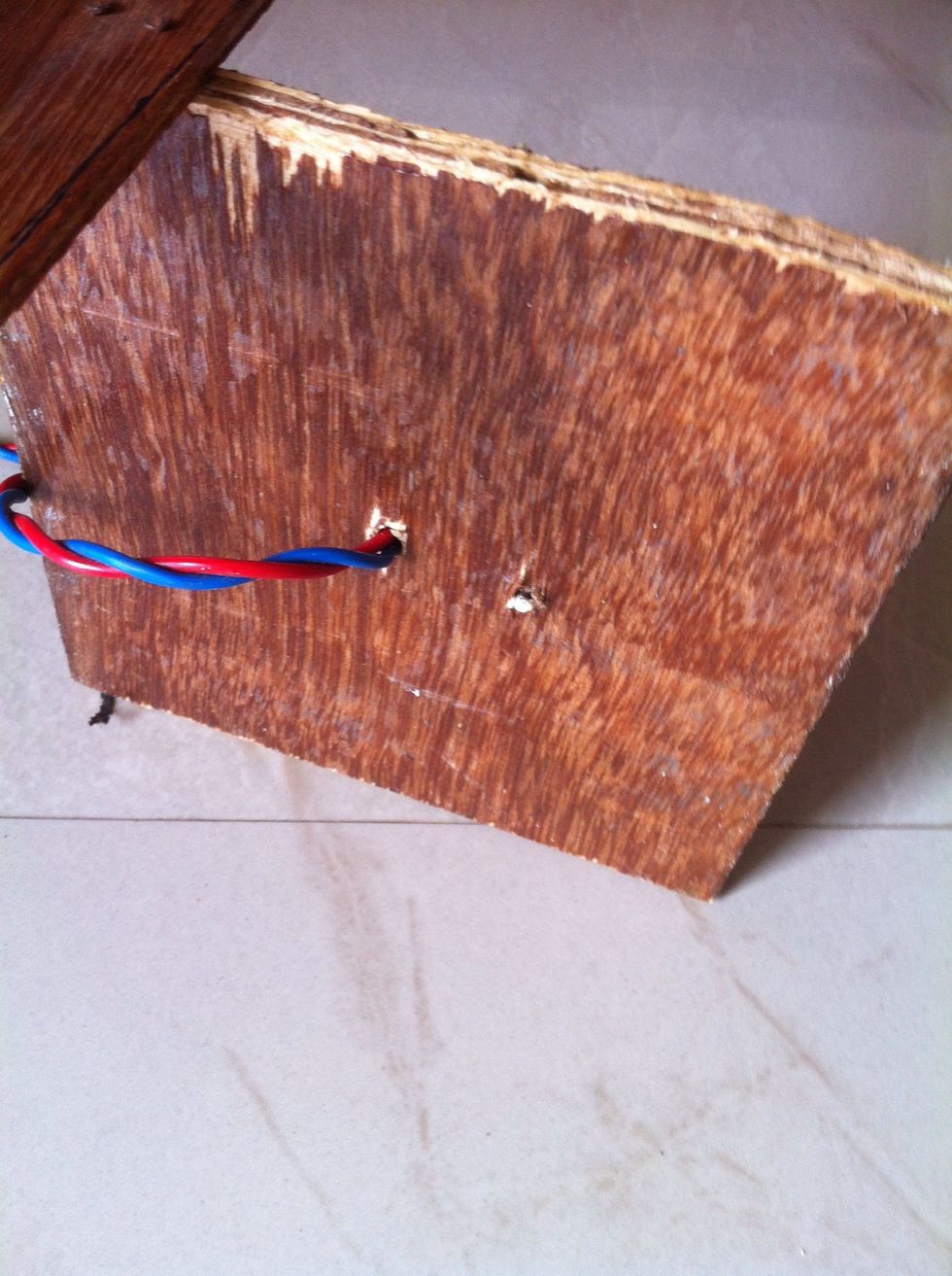 Like this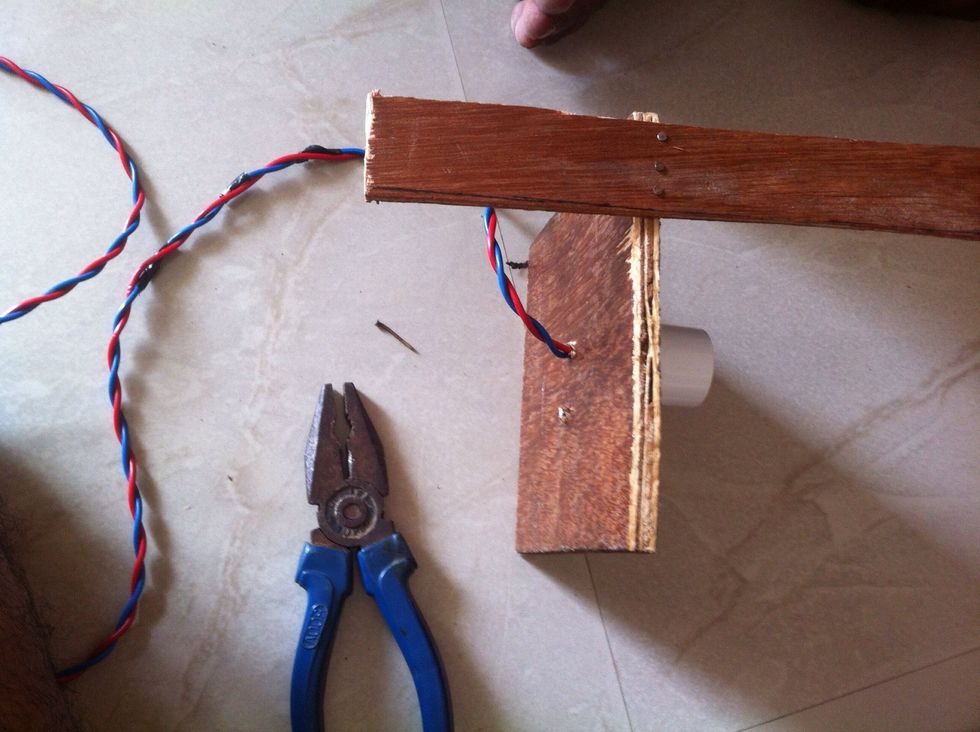 Fix the plywood strip to the square to which you have fixed the holder remember to leave few centimeters of strip below the square board these will the supports of your lamp.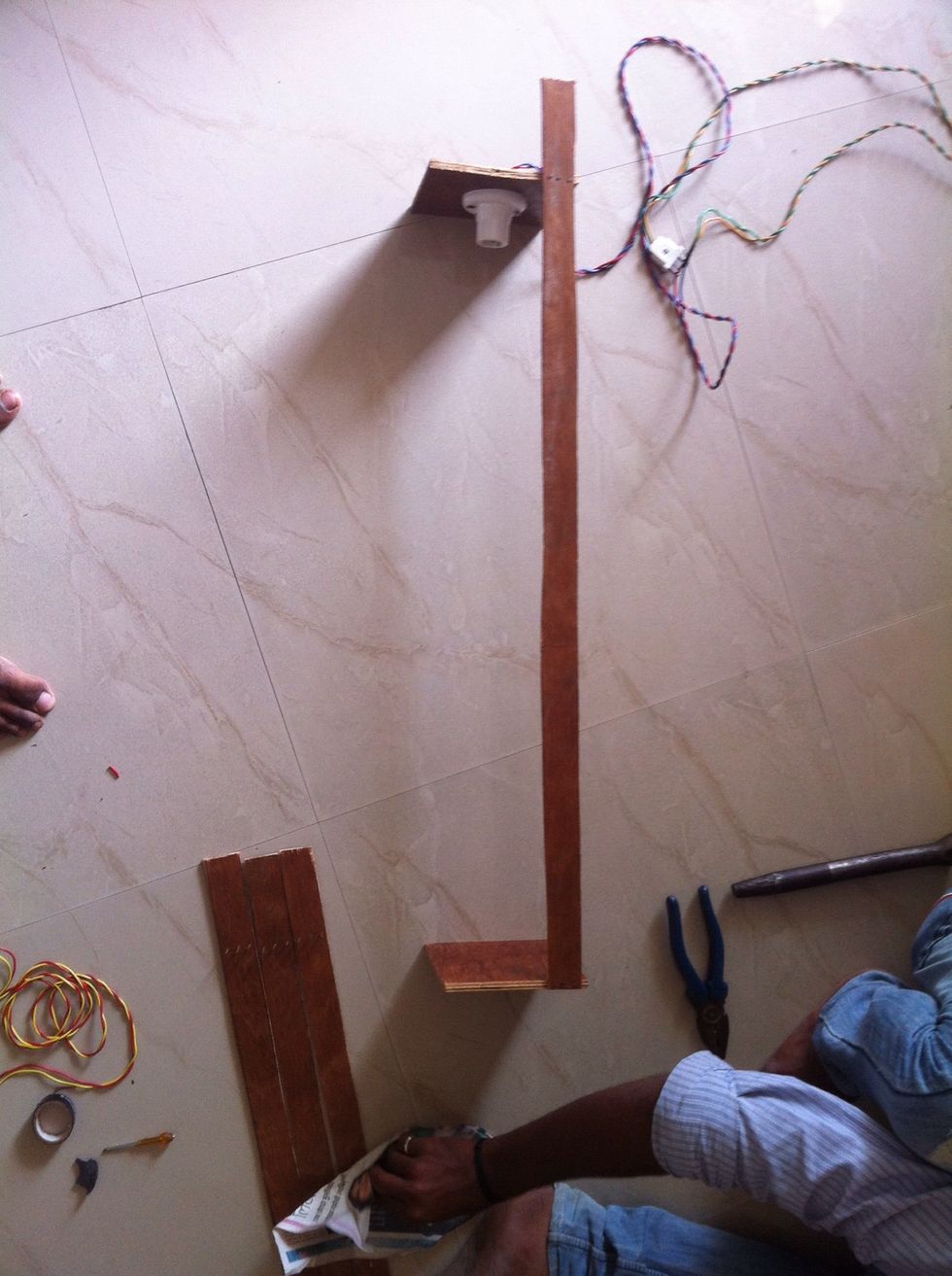 Now fix the other square board on the top of the strip. Take precaution that strip should be fixed straight once you fix this with nails you can not undone it.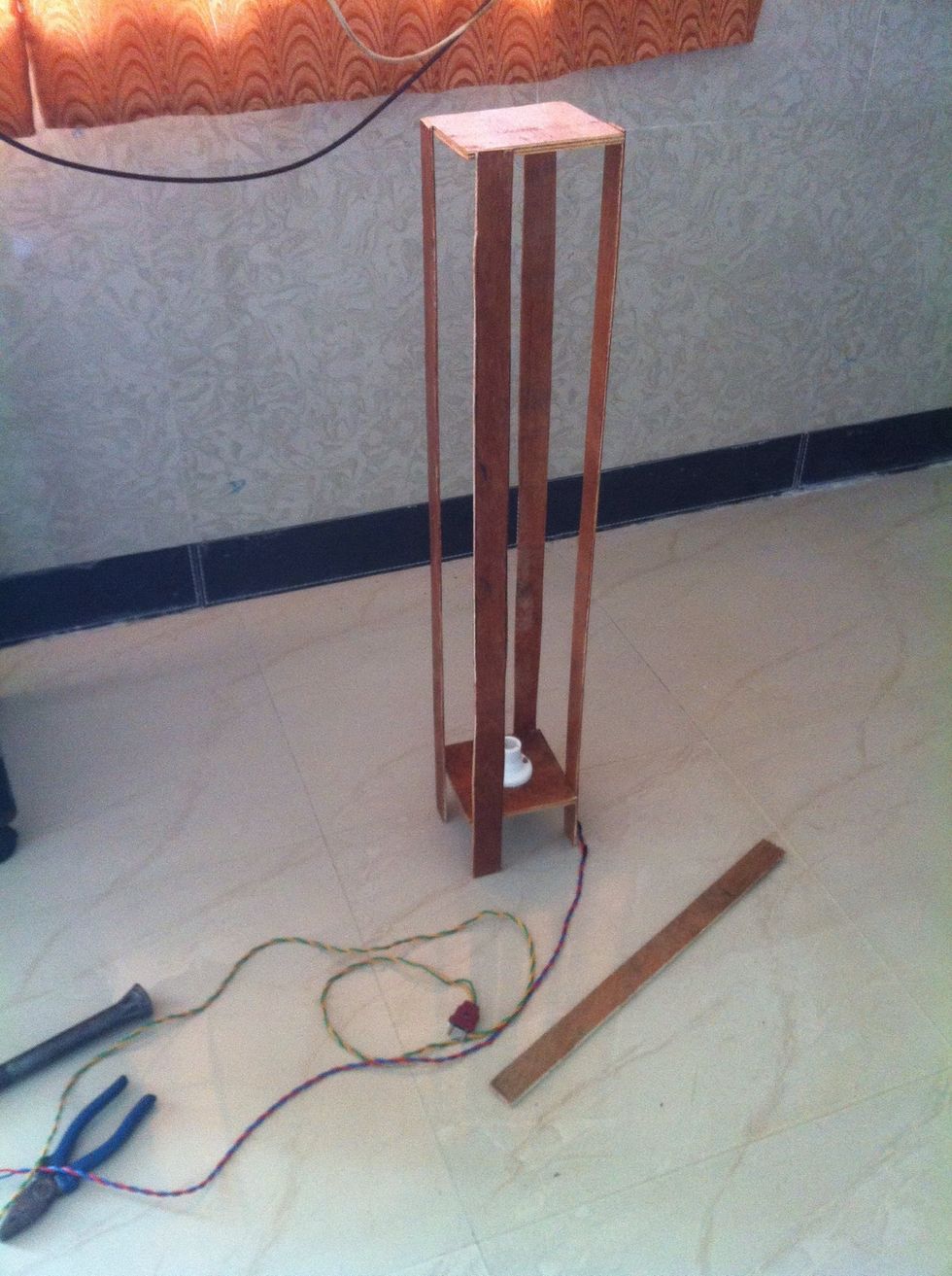 Remember to fix strips diagonally after fixing all 4 strips it will look like this.. Now wrap a tress paper or thin handmade paper over it. You may you white cloth too instead of paper.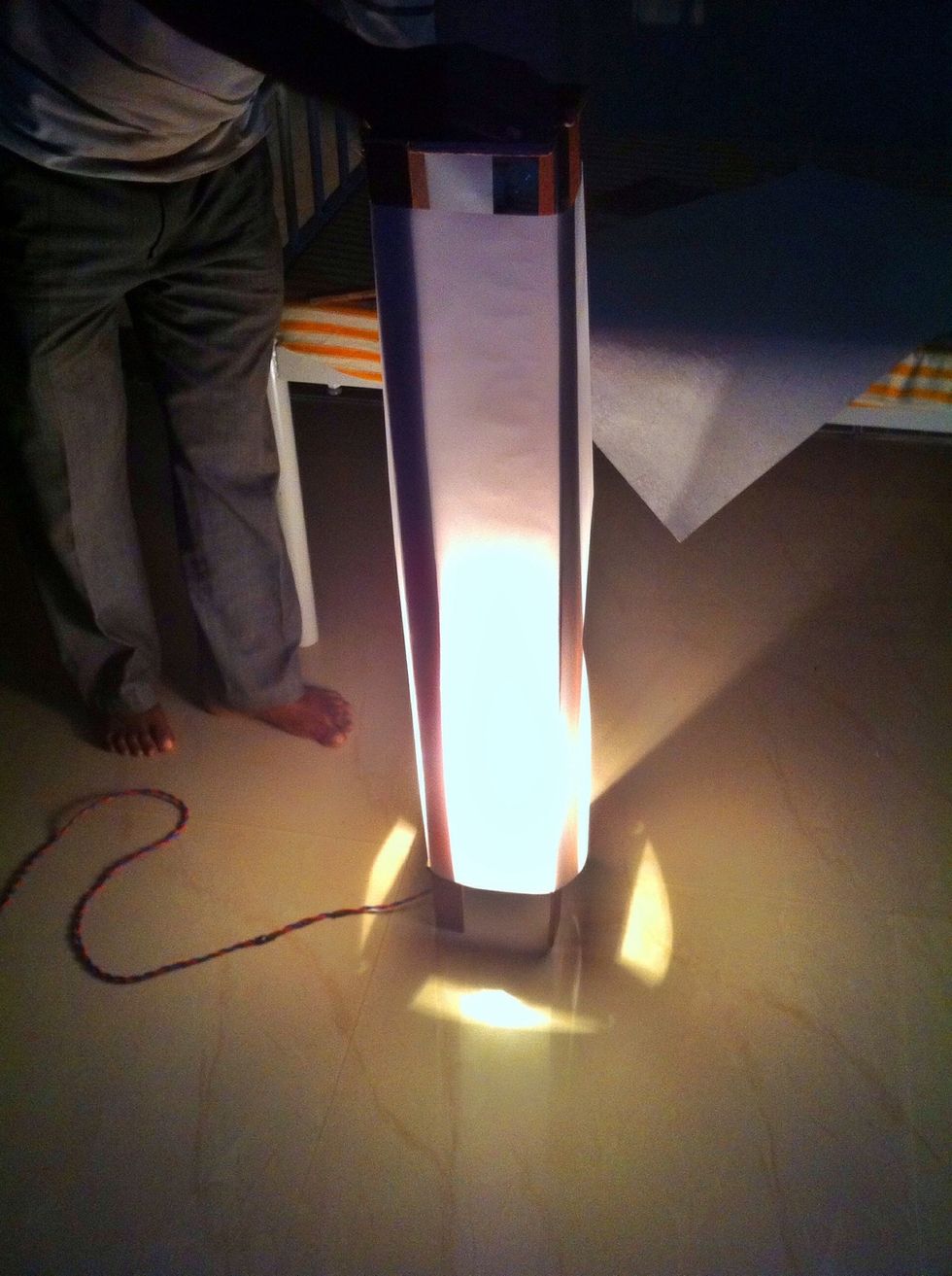 Yohooo.! You are done now. Photo resolution is low thats why it looks like there is no light at the upper end. But there is dim lightFor more light you may attach one more bulb on upper platform too.
Well my paper is not yet fixed and its not long enough to cover whole lamp i am going to replace it later.make sure you cover all lamp You will get the general idea about the lamp from this guide.
You may use other creative ideas to make this lamp. Thank you :)
plywood
Nails
Wood adhesive
Wood gloss
1.0ft Blub
Holder
Wire
Hammer
Handmade paper
Tress paper