Amazing Popcorn that's cheaper than the store bought version
33
*Note: there is two different pots because i burned the first batch because i didn't use the 3 kernel method. The second time i made it, it turned out perfectly.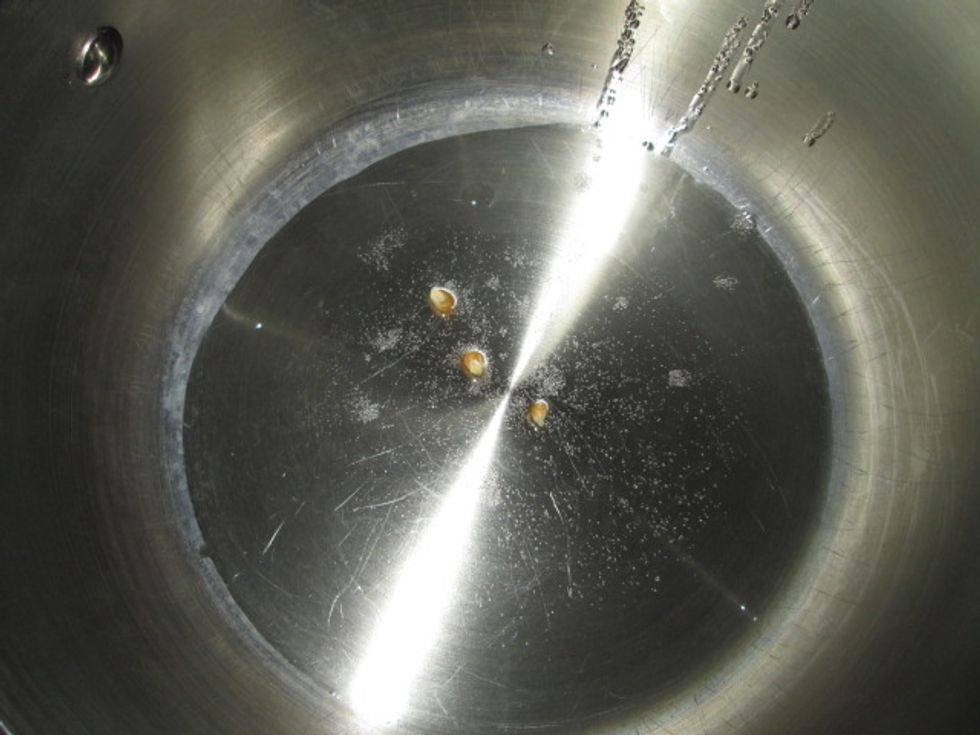 Add three kernels to the oil. When the kernels pop that means the oil is ready.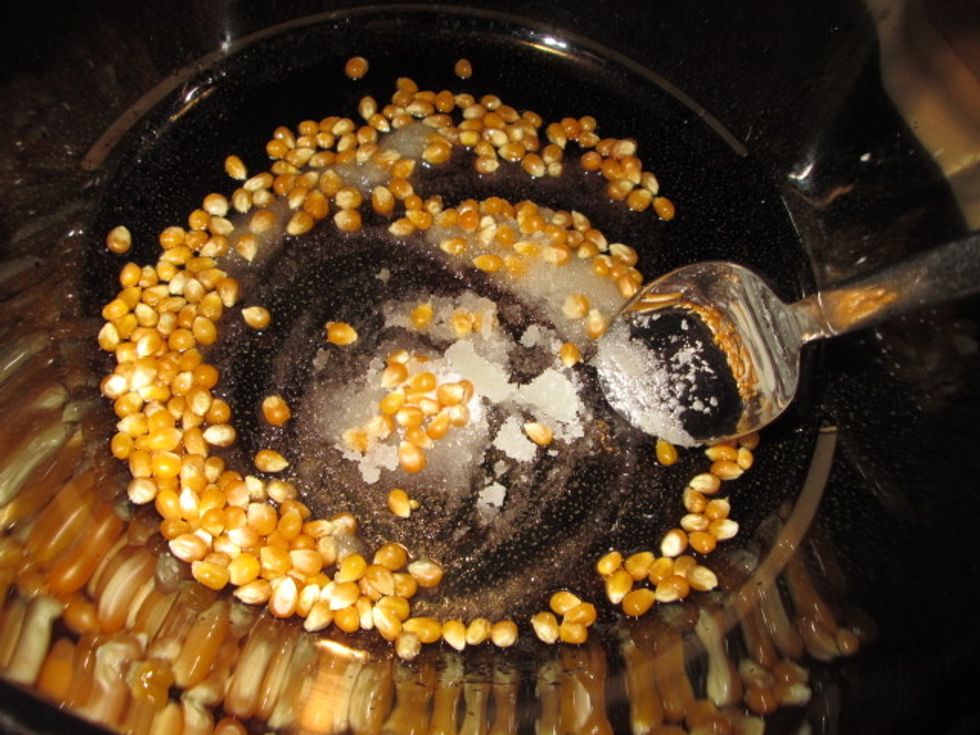 Add sugar and kernels. Stir and then cover.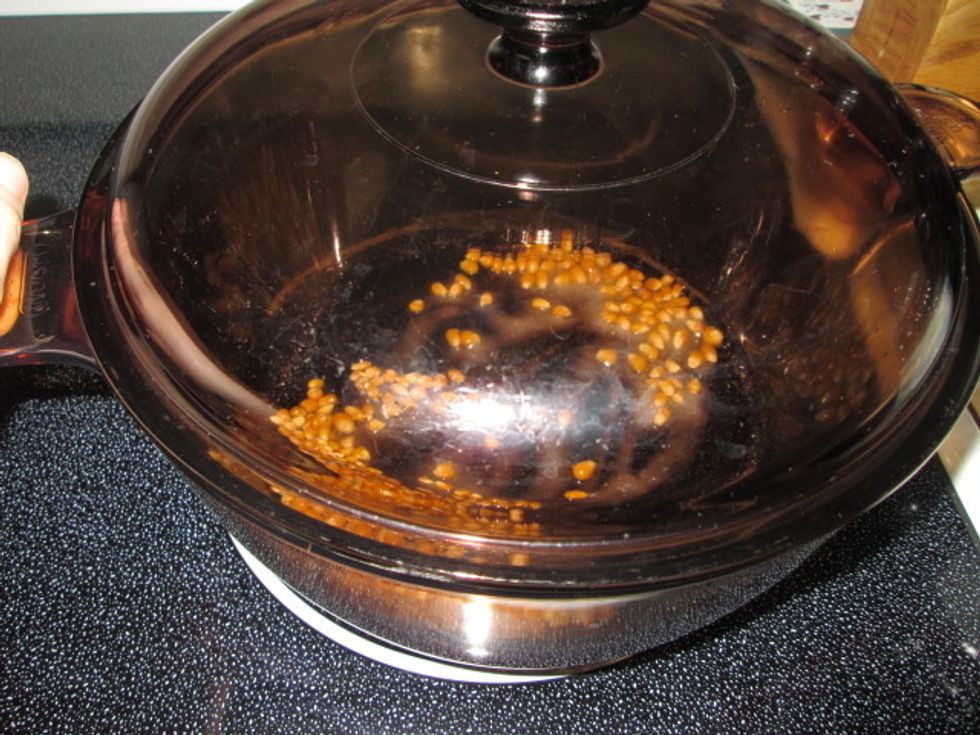 Cover and shake constantly until most of the kernels stop popping. When its done, dump it into a bowl immediately.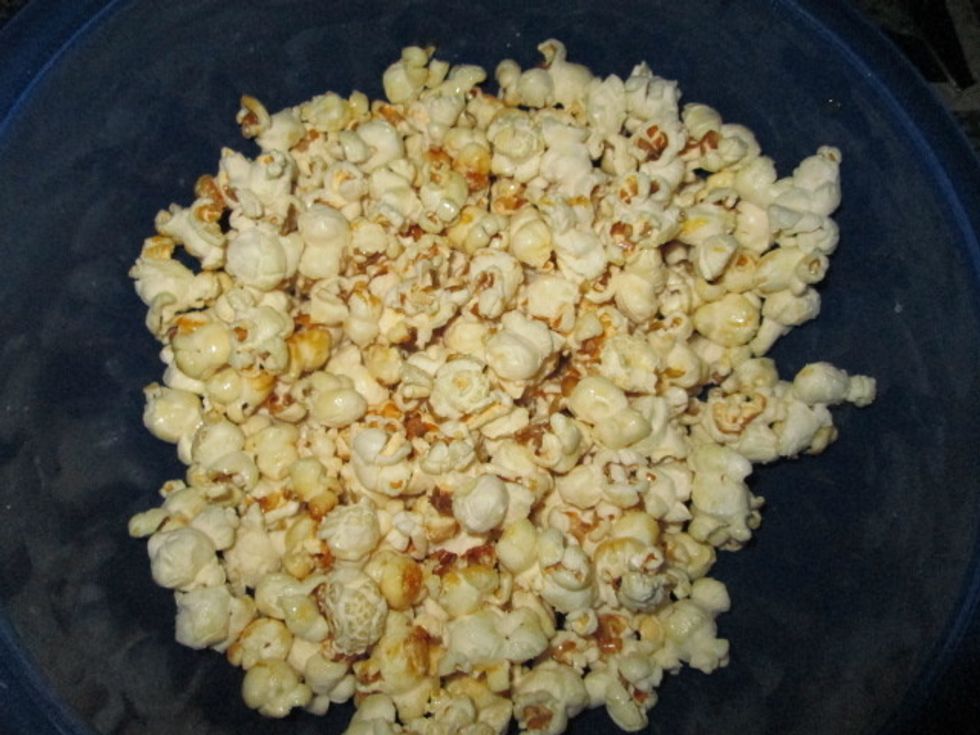 Taa Daa! Kettle Corn Popcorn! Add some salt too for a sweet and salty taste. Makes enough for about 2 people
1/8c vegetable oil
1/8c white sugar
1/4c popcorn kernels