First of all preheat your oven to 190°C/375°F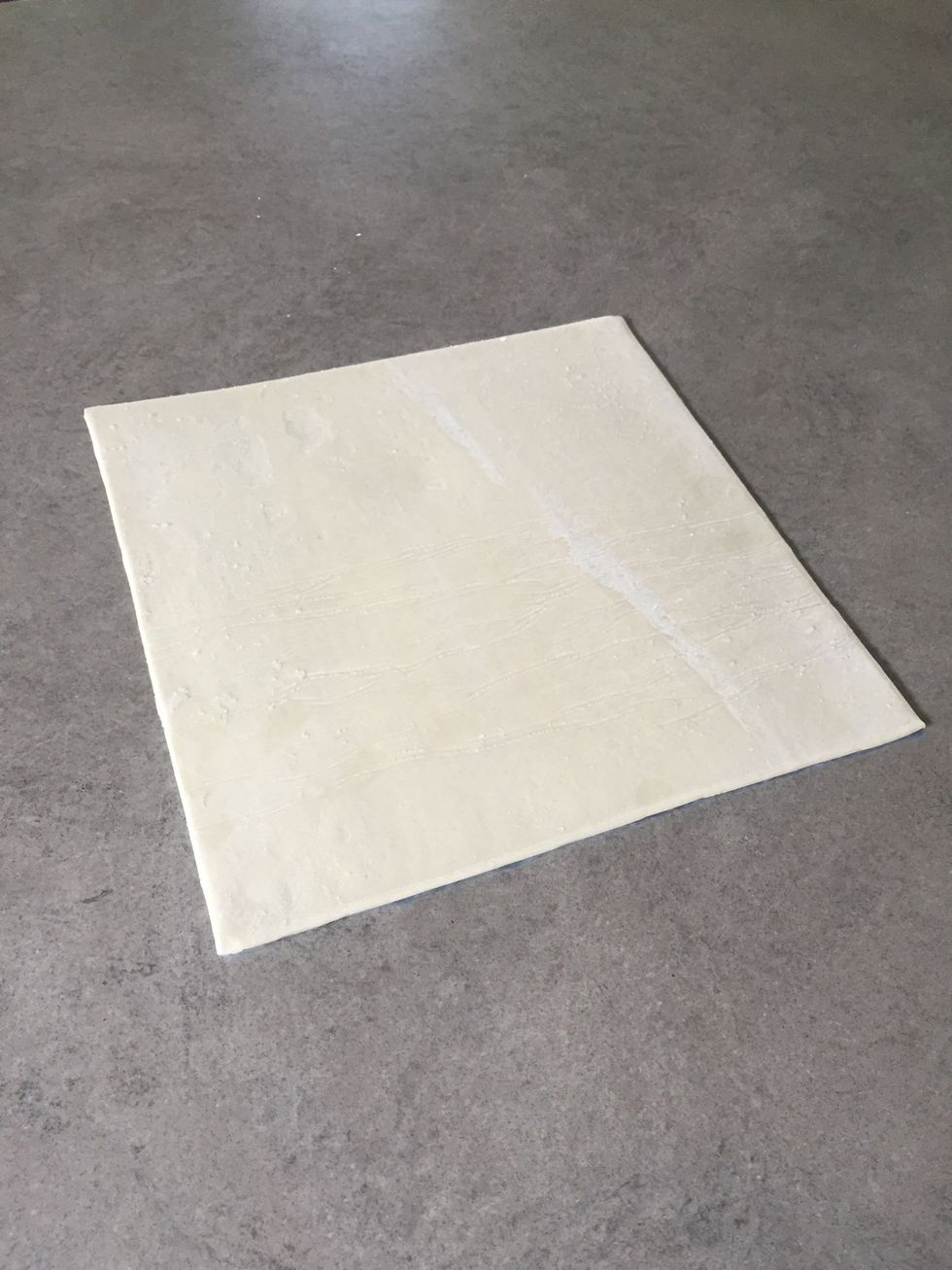 Grab your pastry
and jam of your choice. I chose strawberry jam and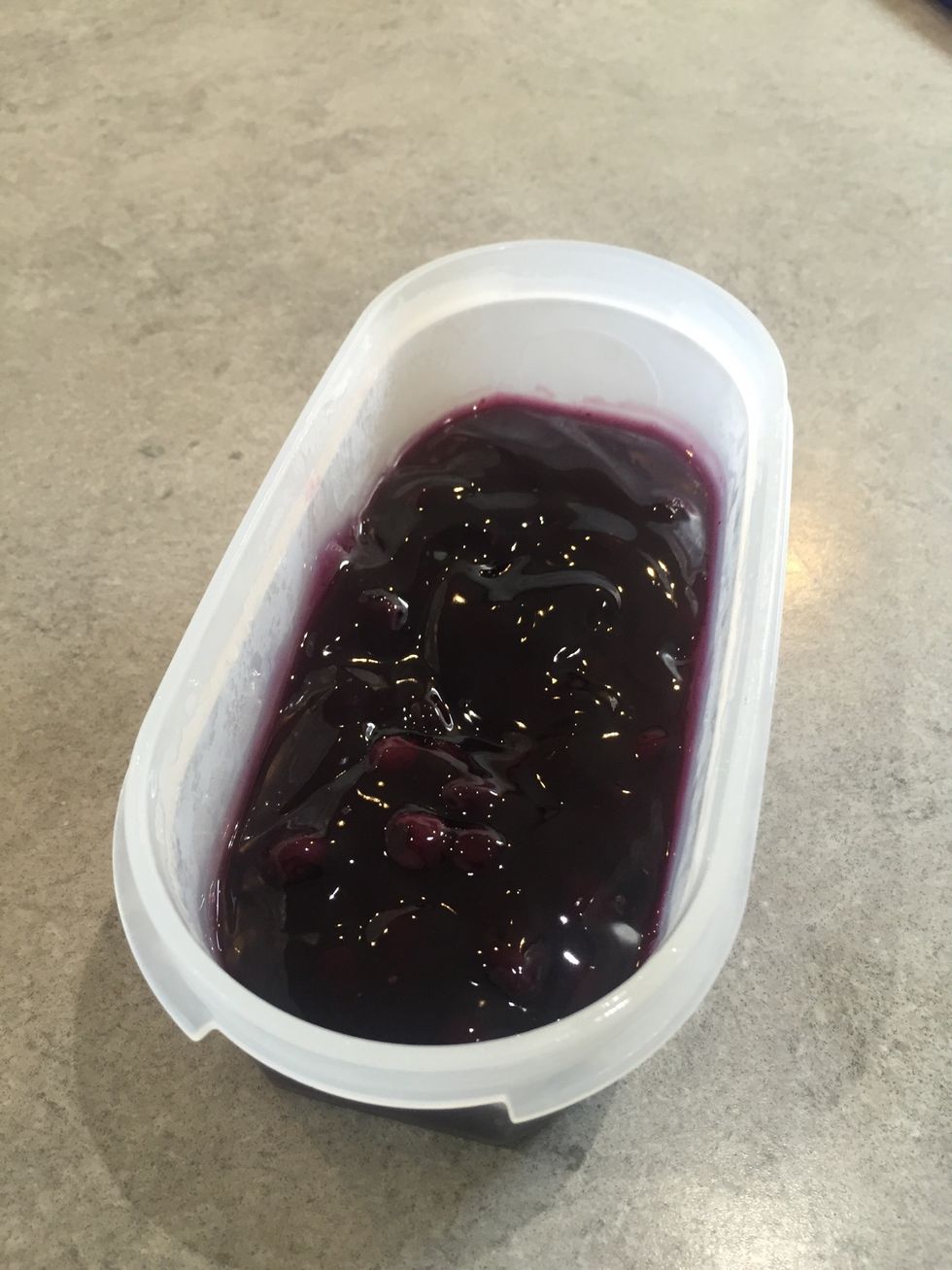 Blueberry pie filling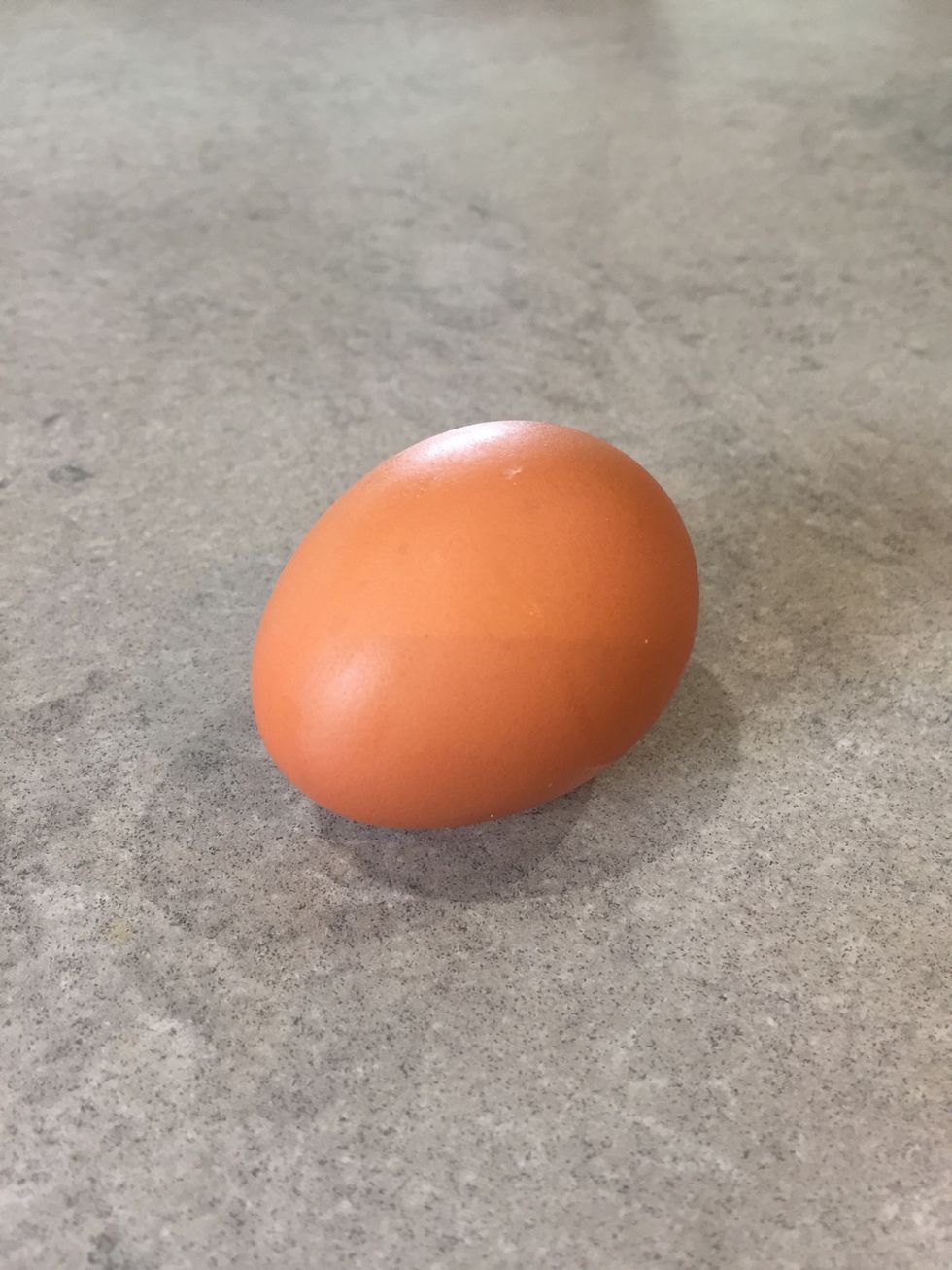 Also get an egg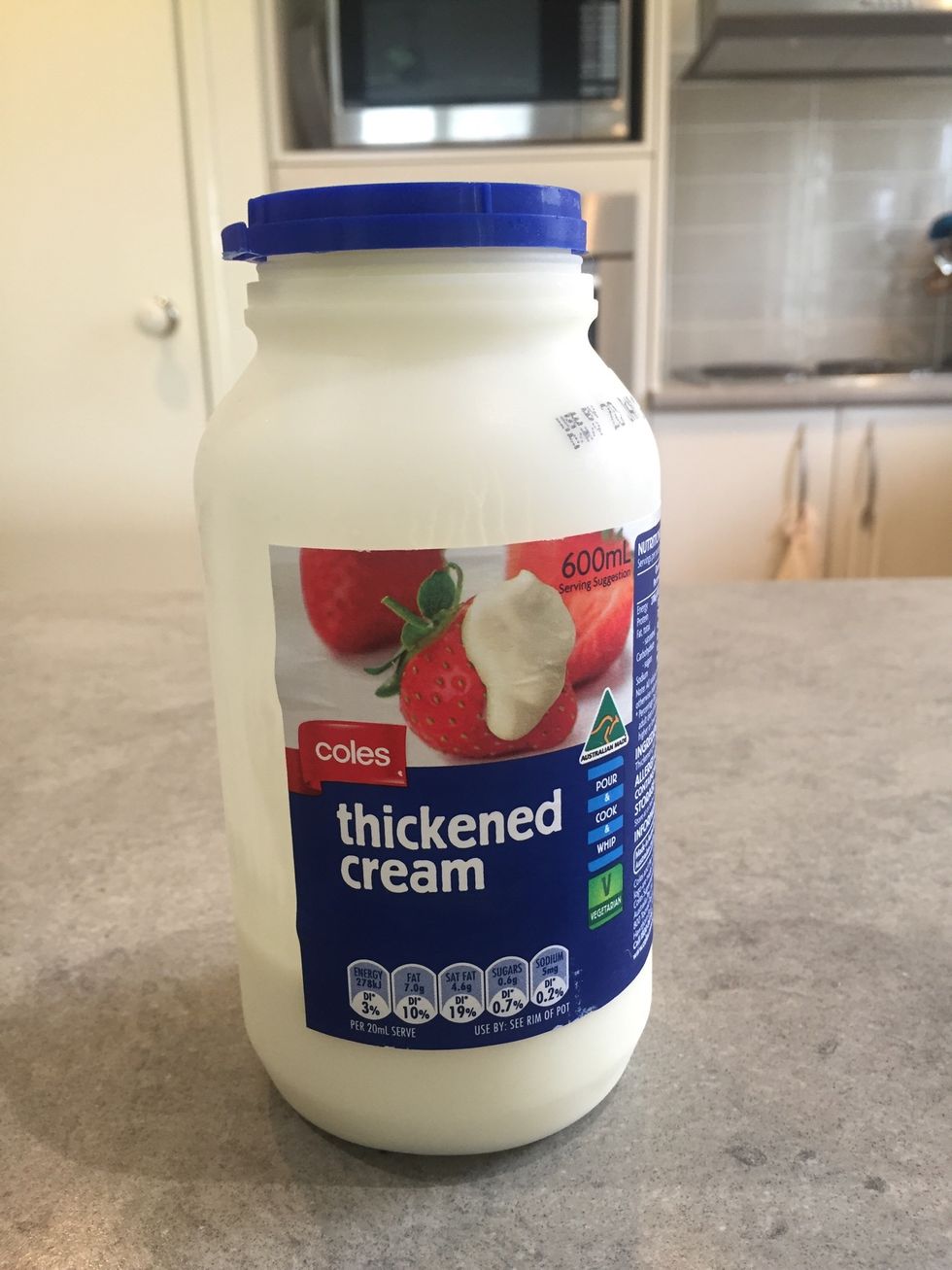 Cream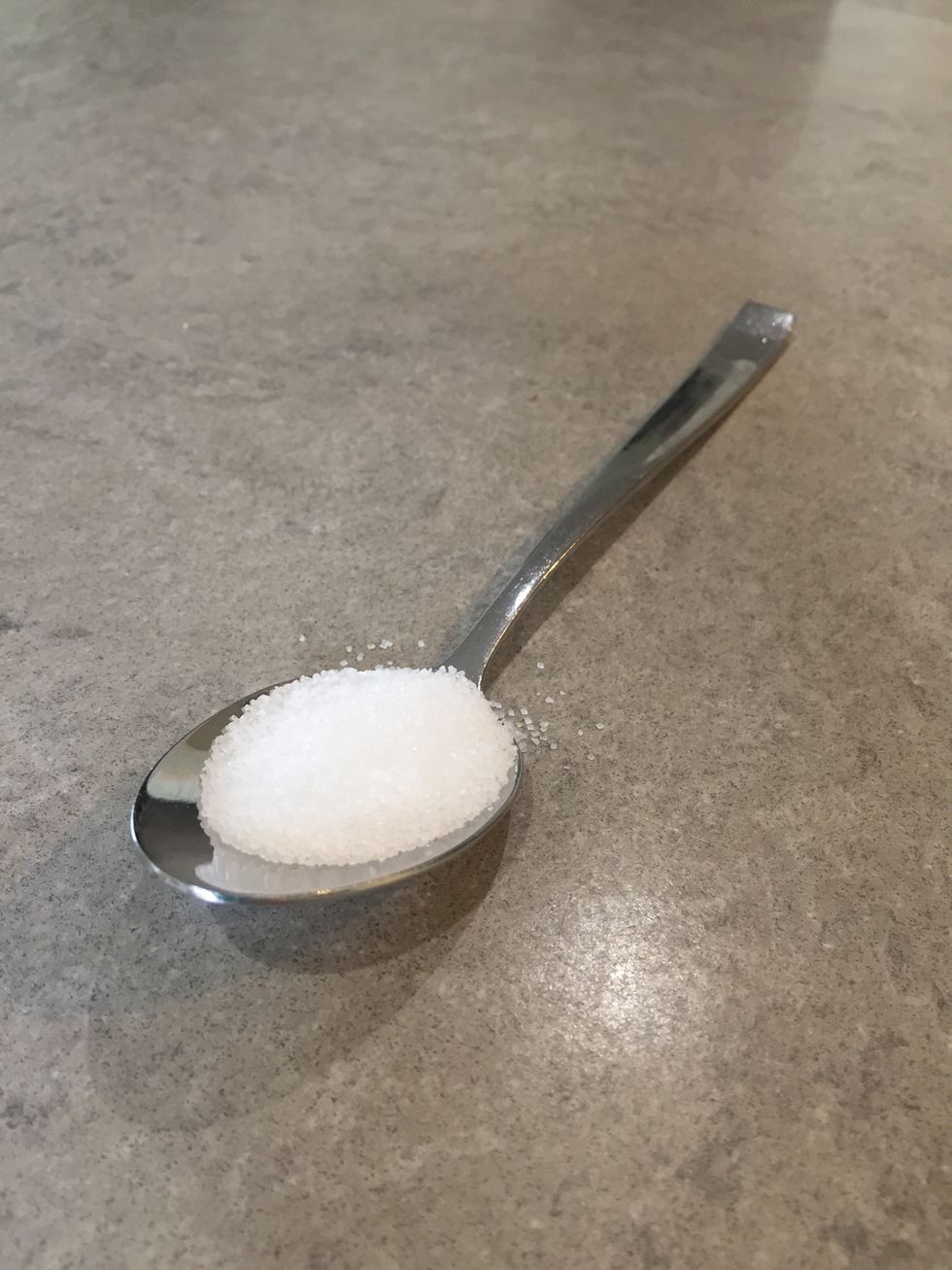 And sugar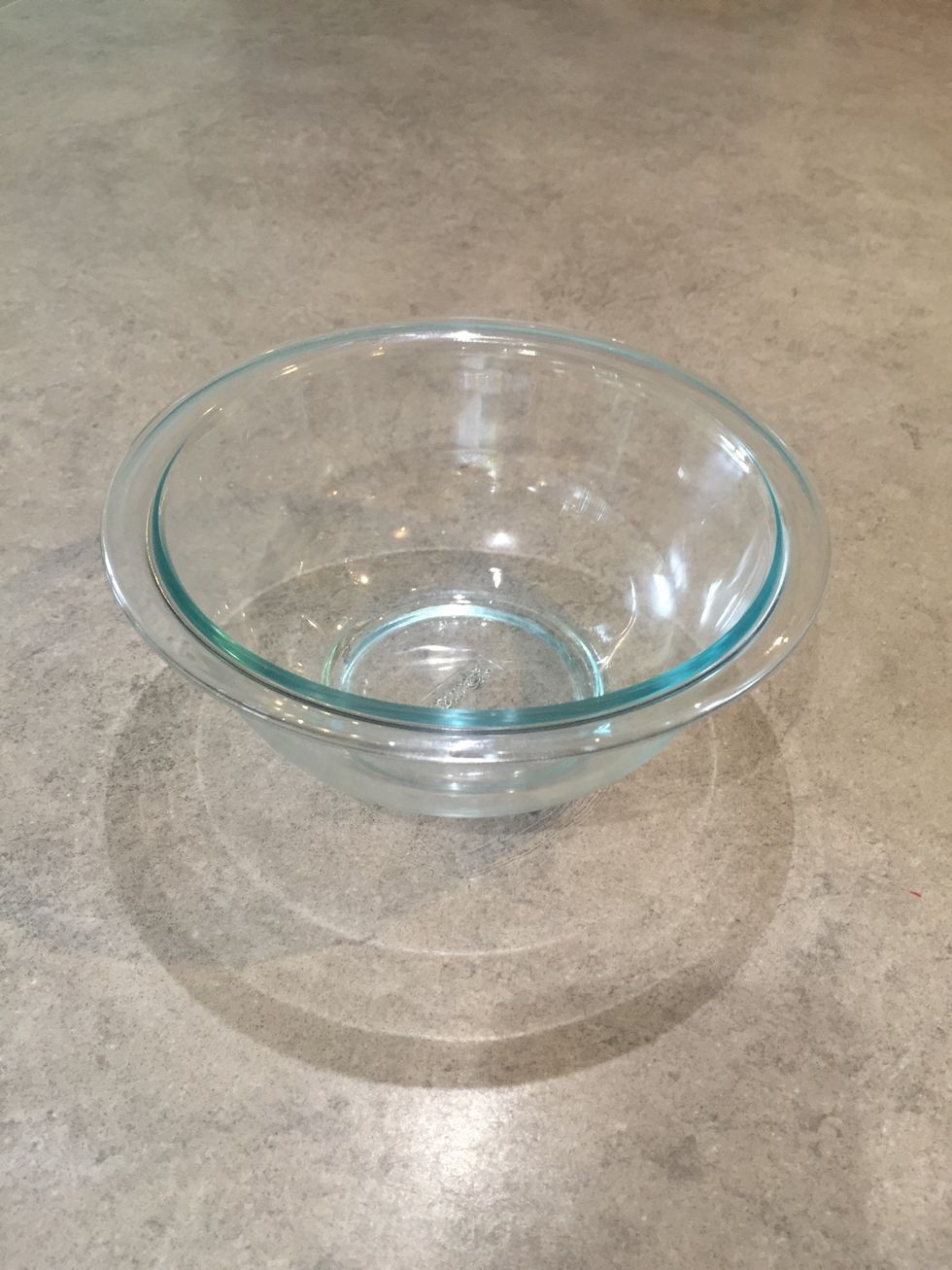 Grab a bowl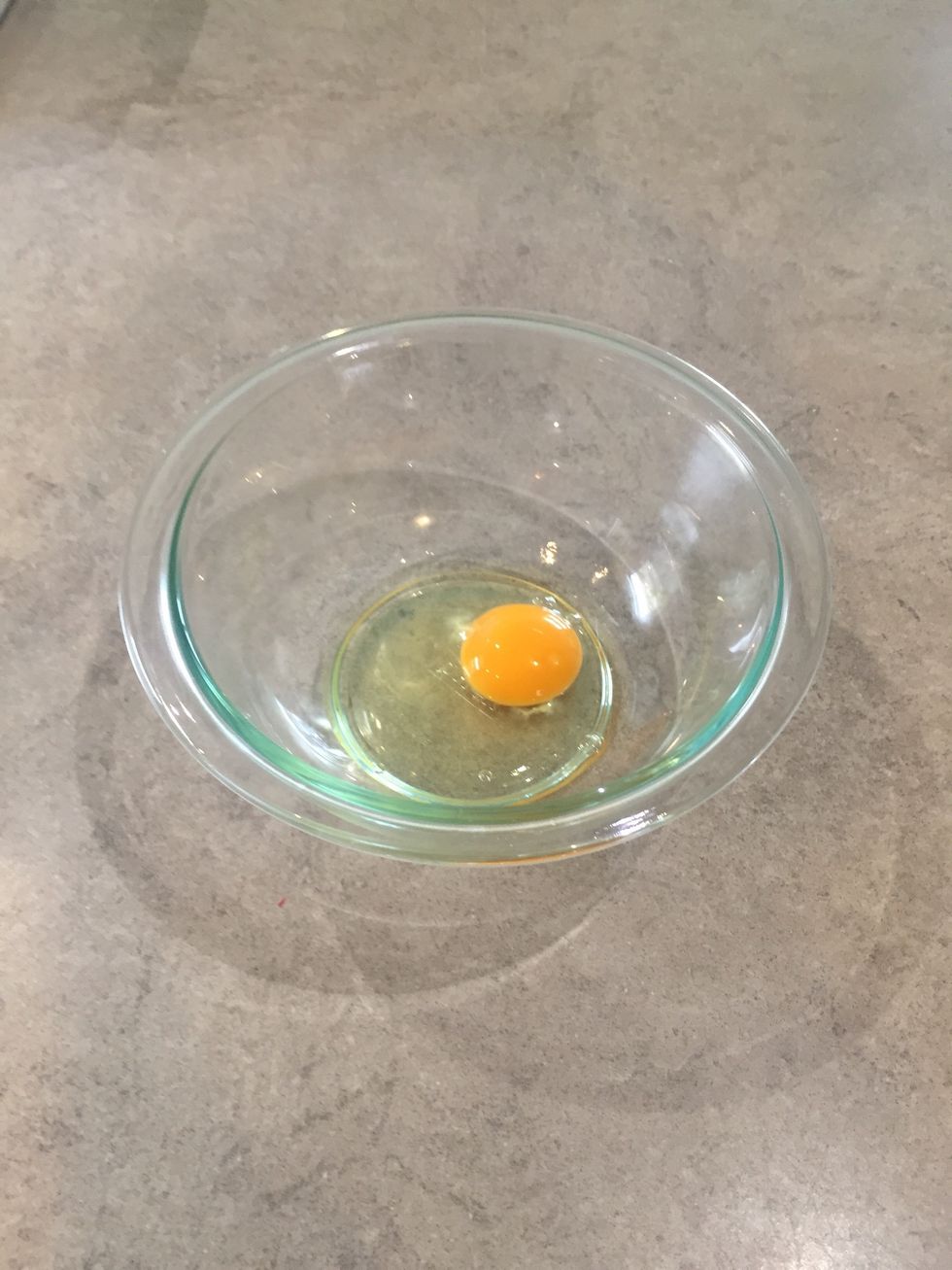 Crack the egg into it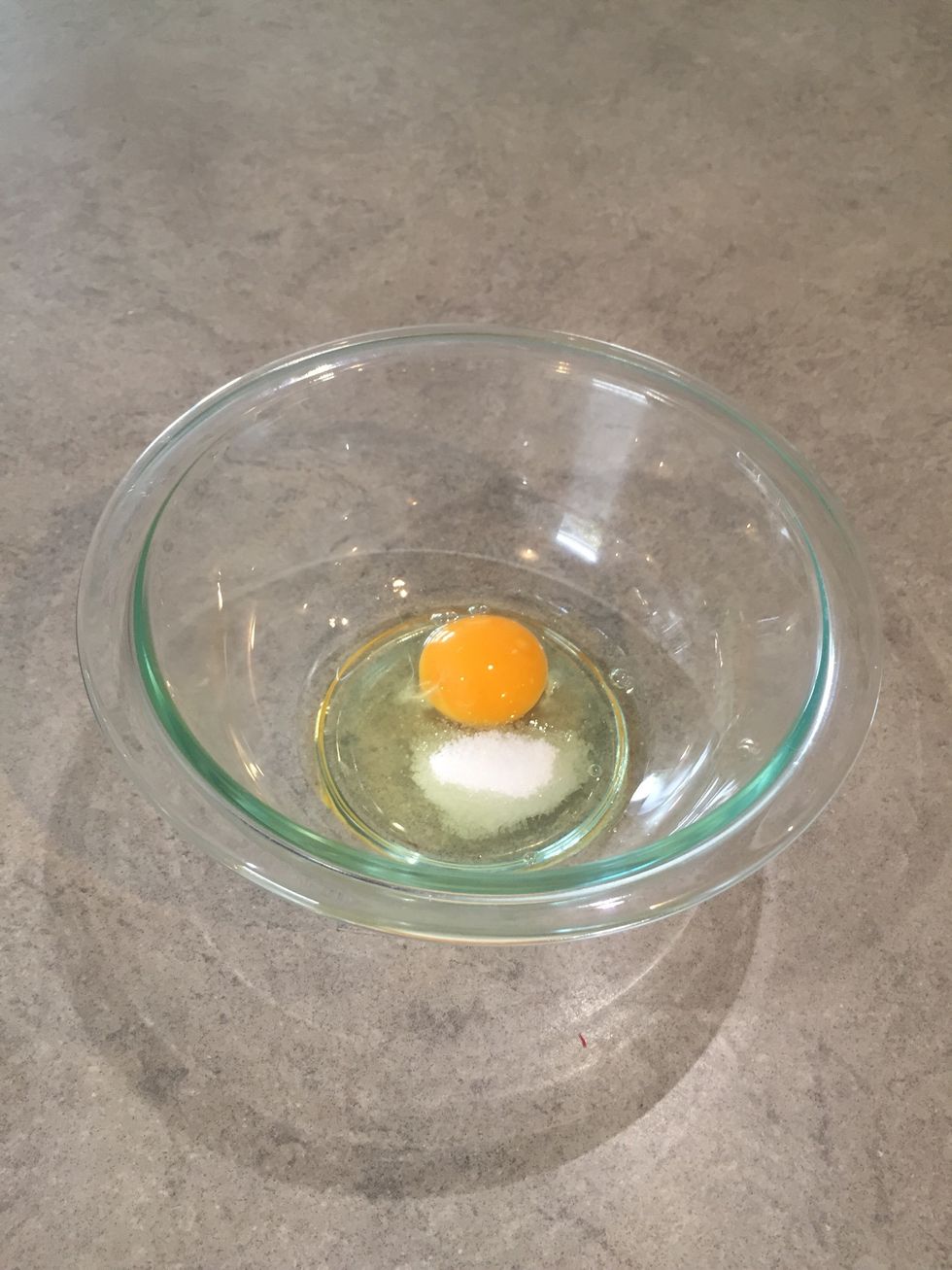 Add sugar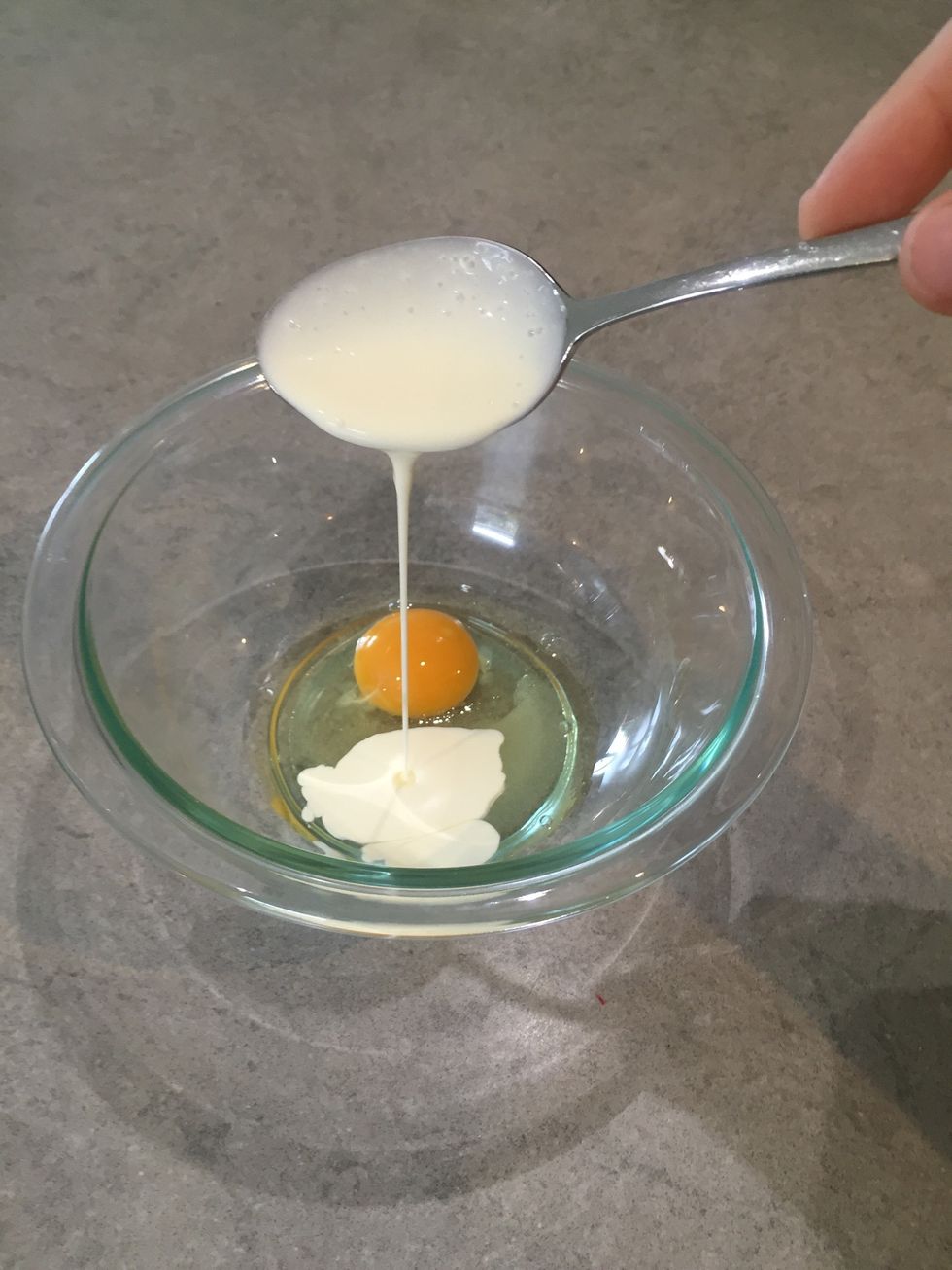 and cream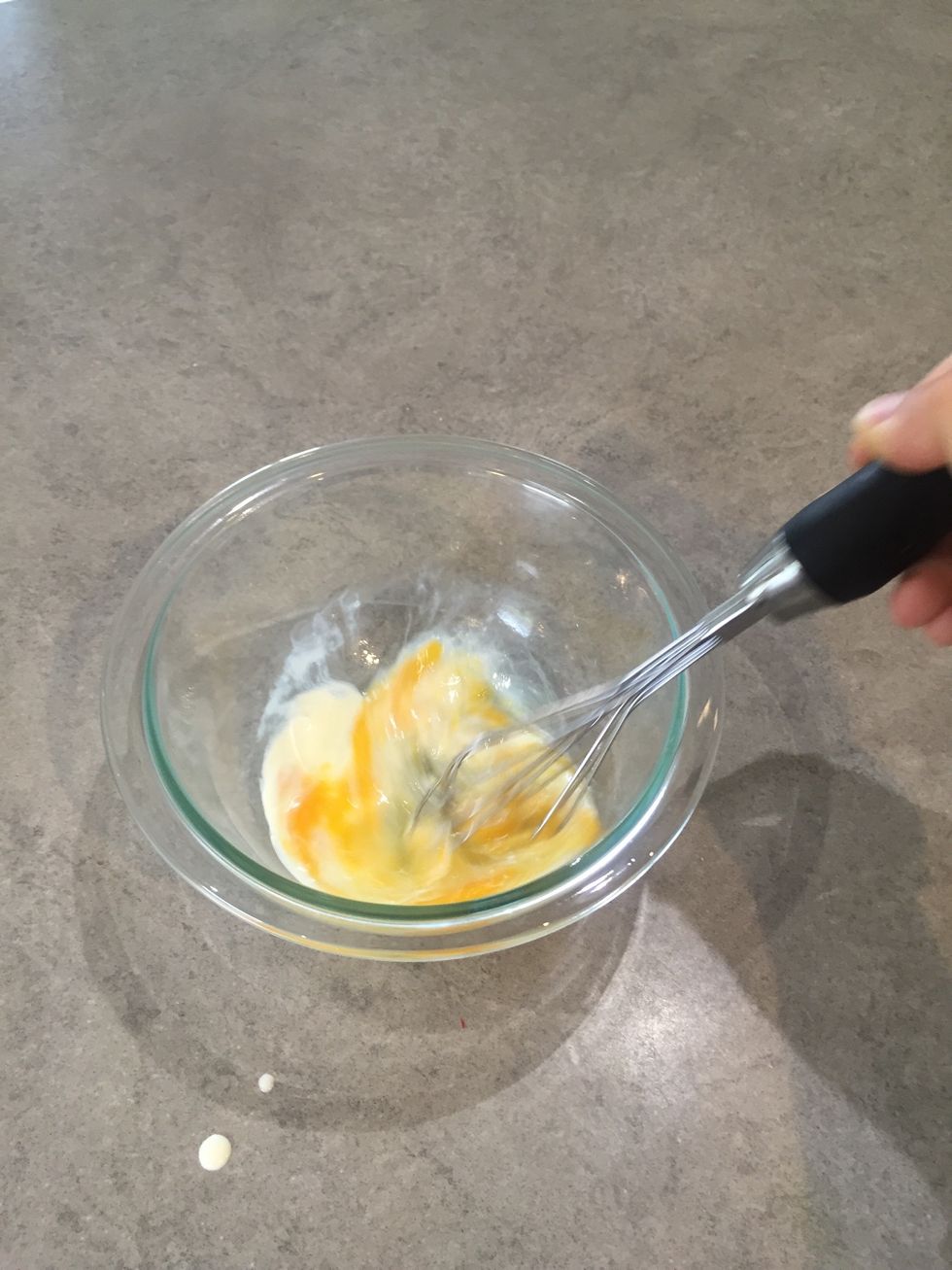 Mix, mix, mix!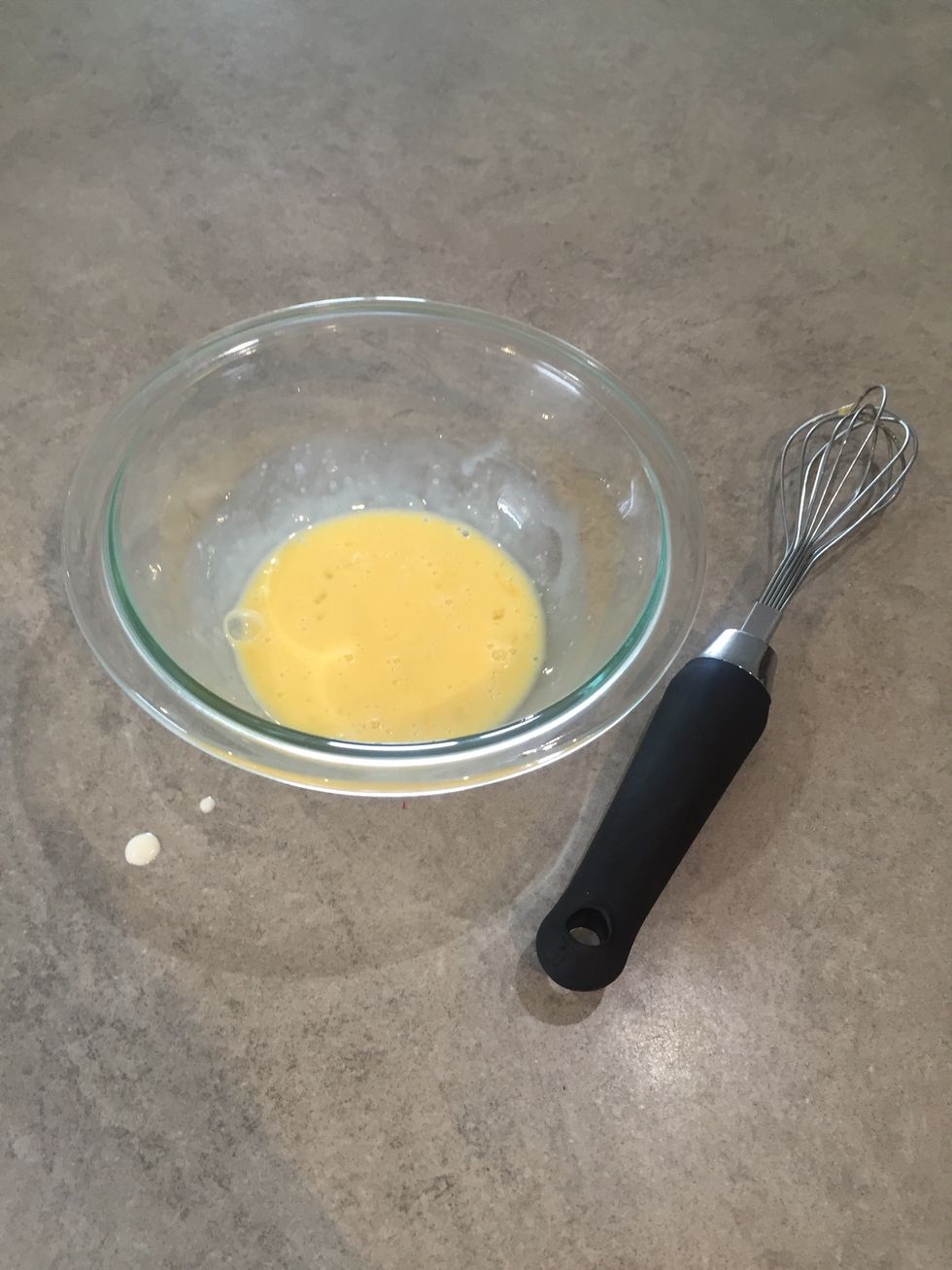 Done! Set it aside for later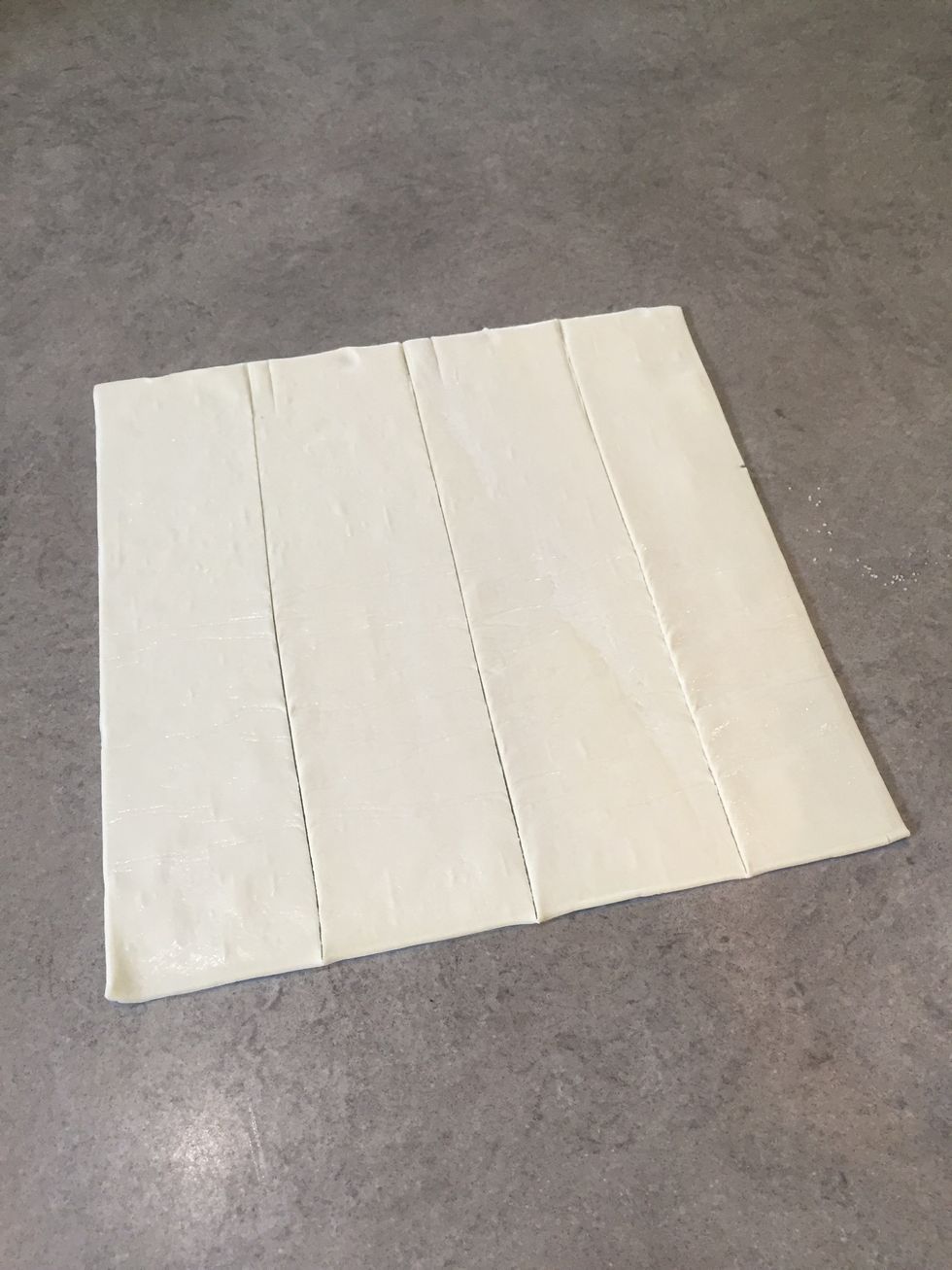 Once your pastry has defrosted cut it into strips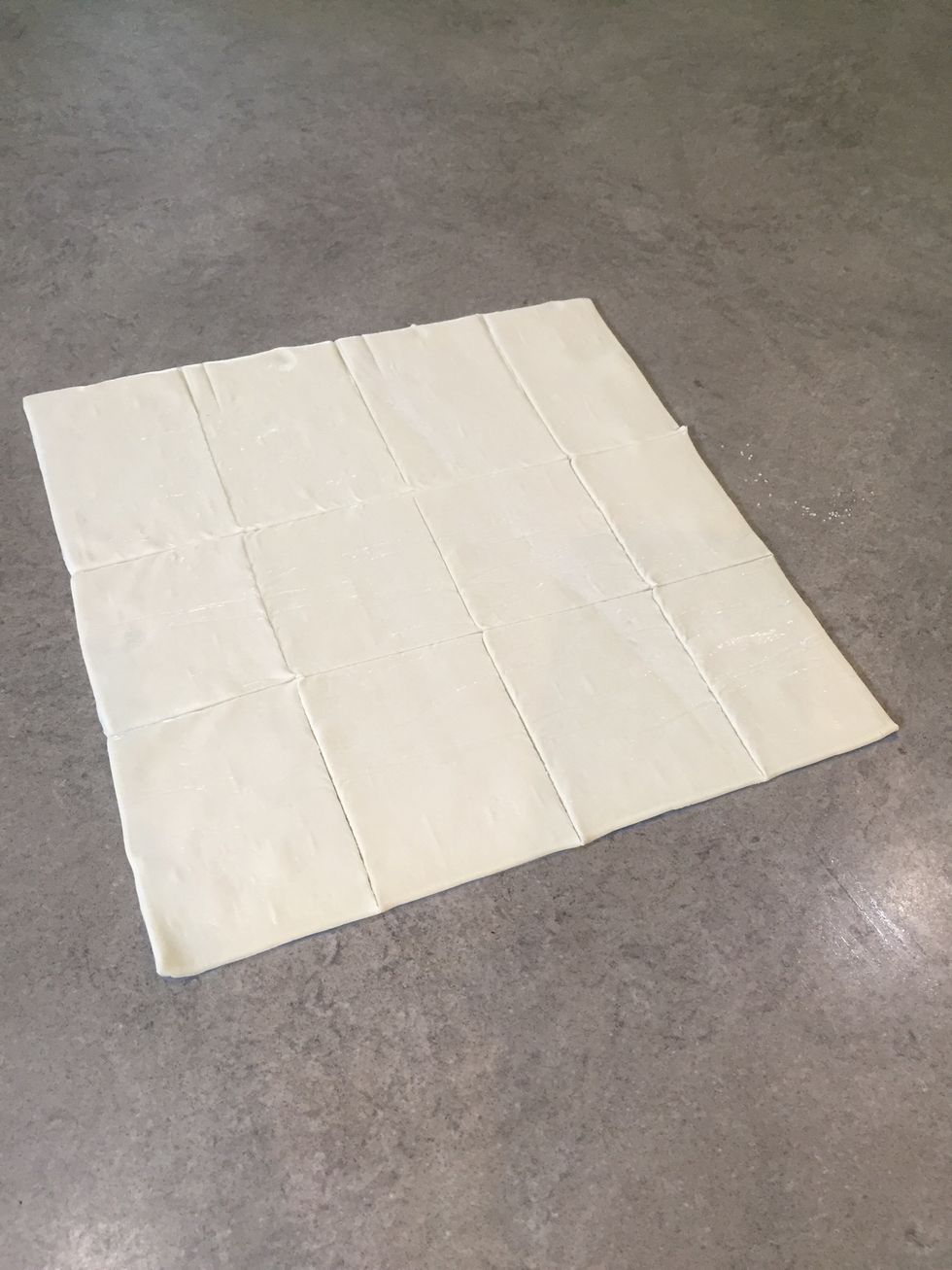 Then cut into rectangles or square (mine were a bit crooked but they still all taste the same😁)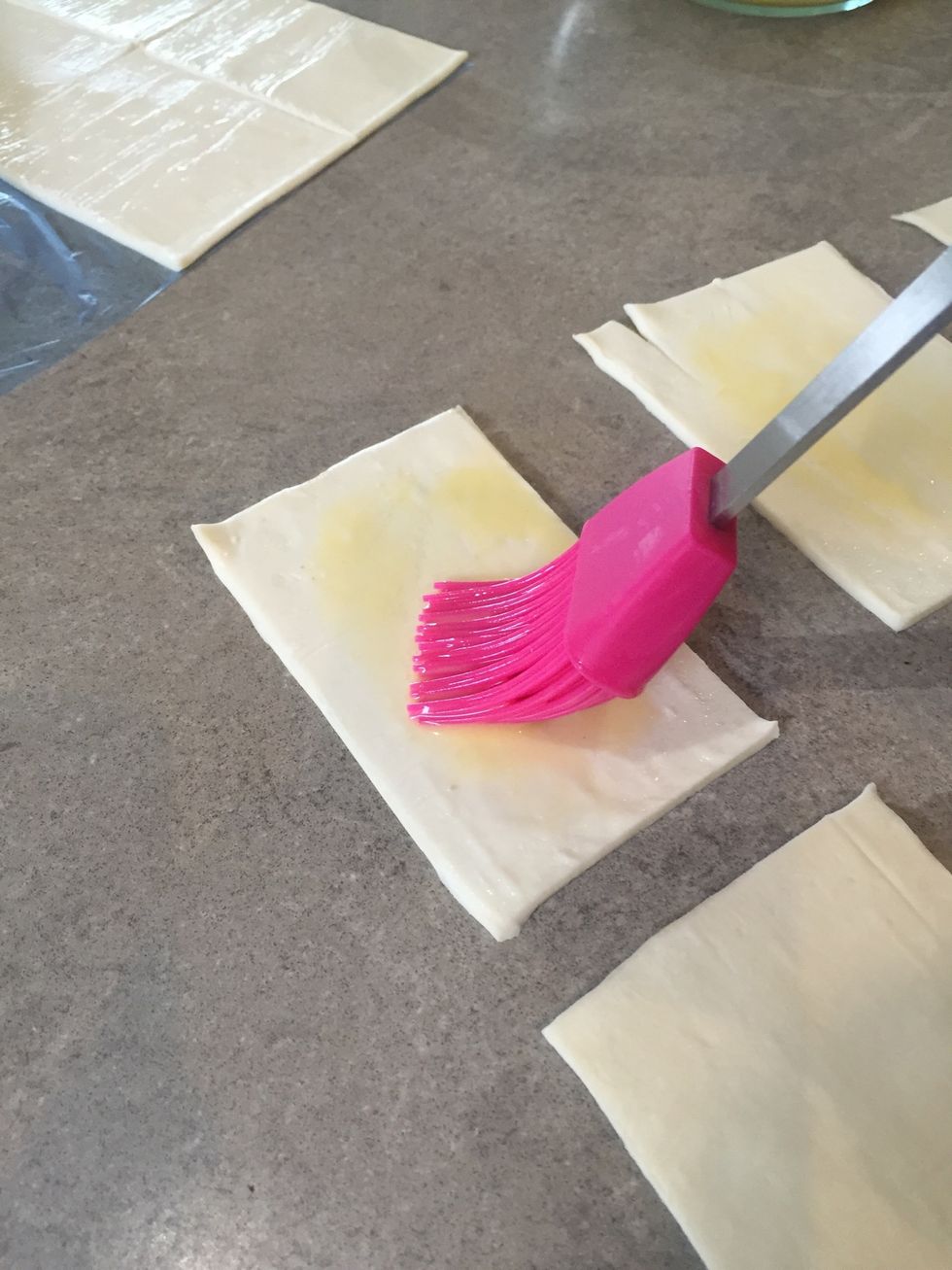 Brush them with the egg mixture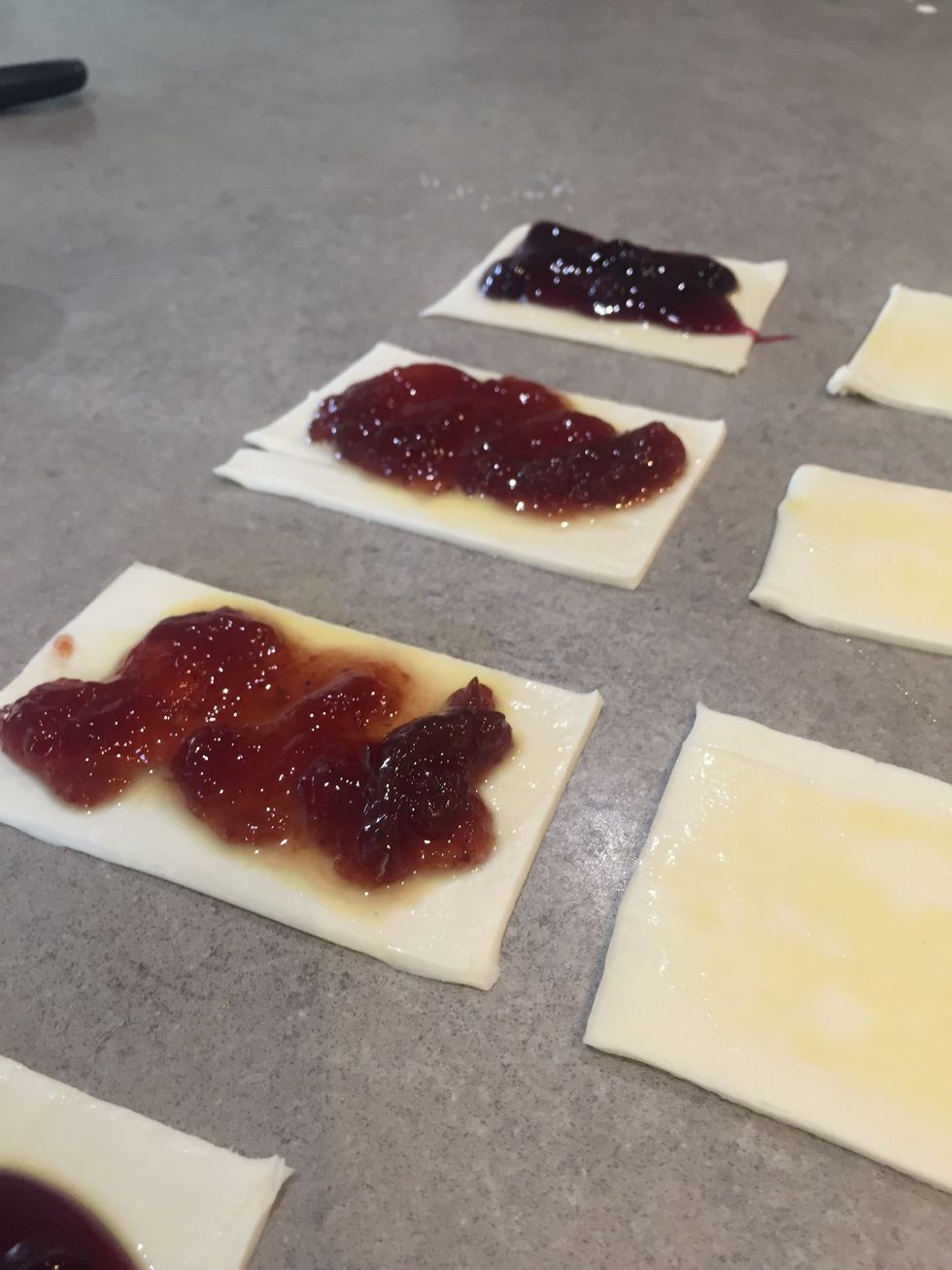 and add the jam (don't put as much as I did otherwise you'll have a hard time closing them and it'll spill everywhere😬)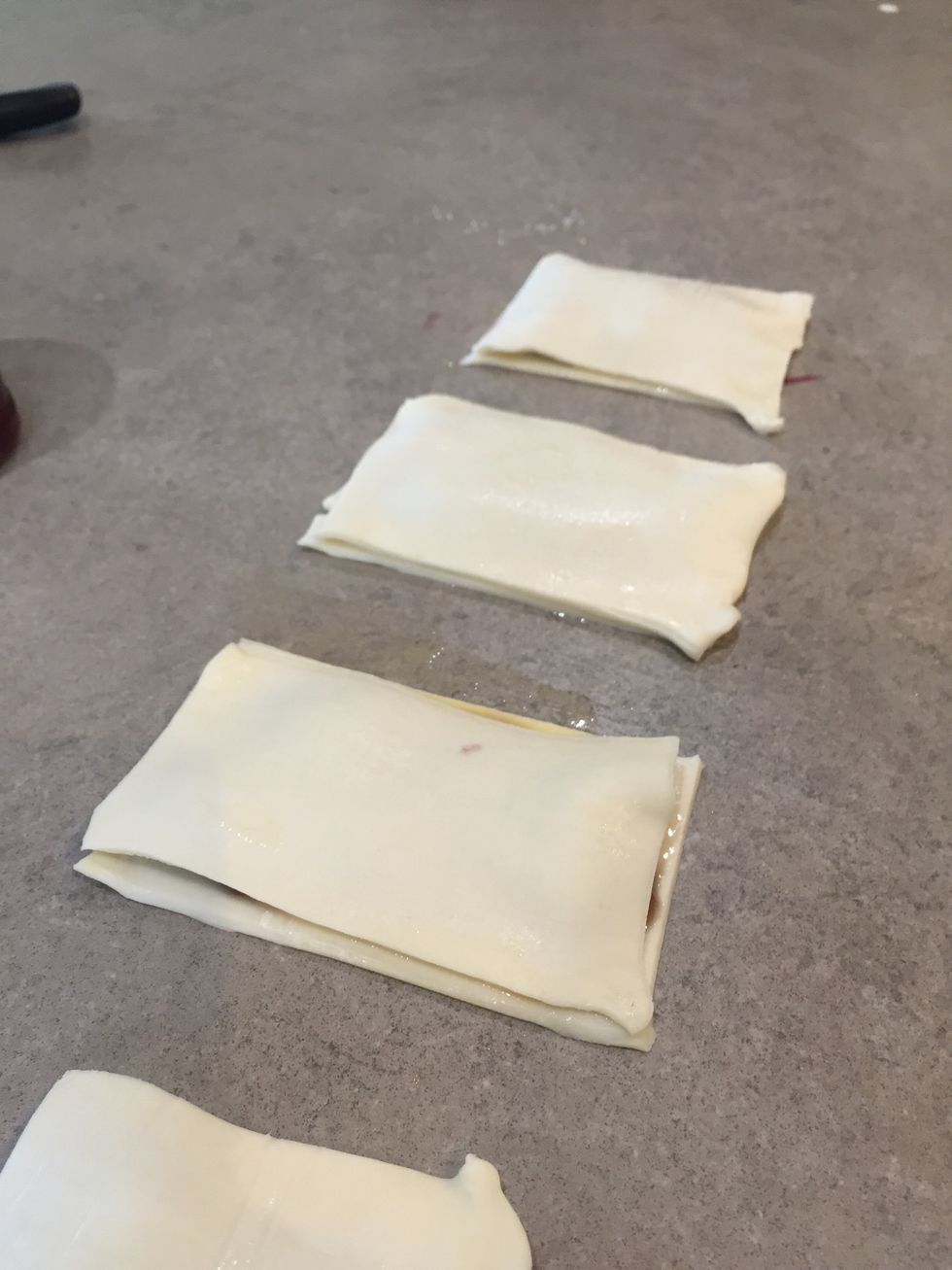 Put their lids on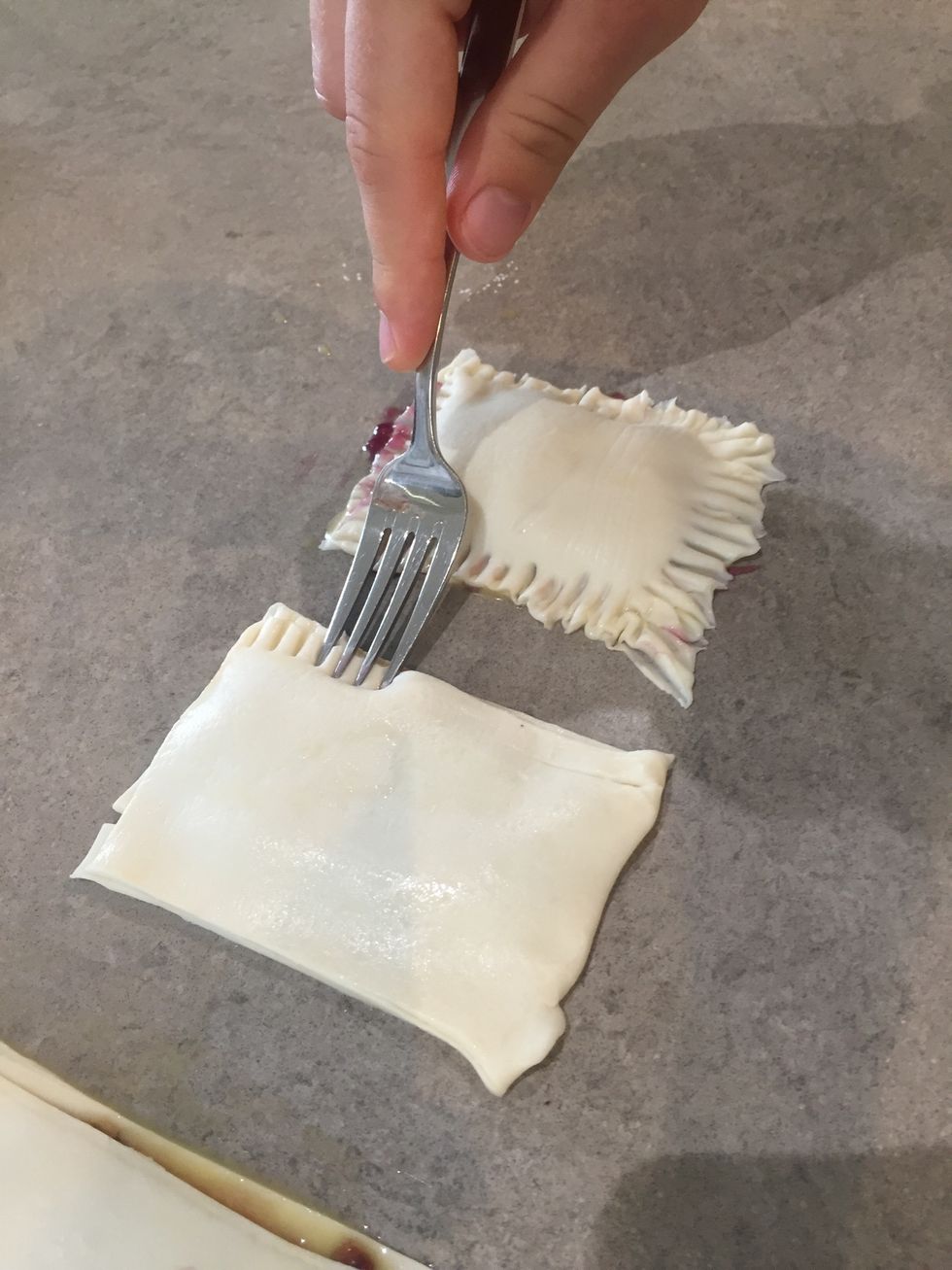 Close them with a fork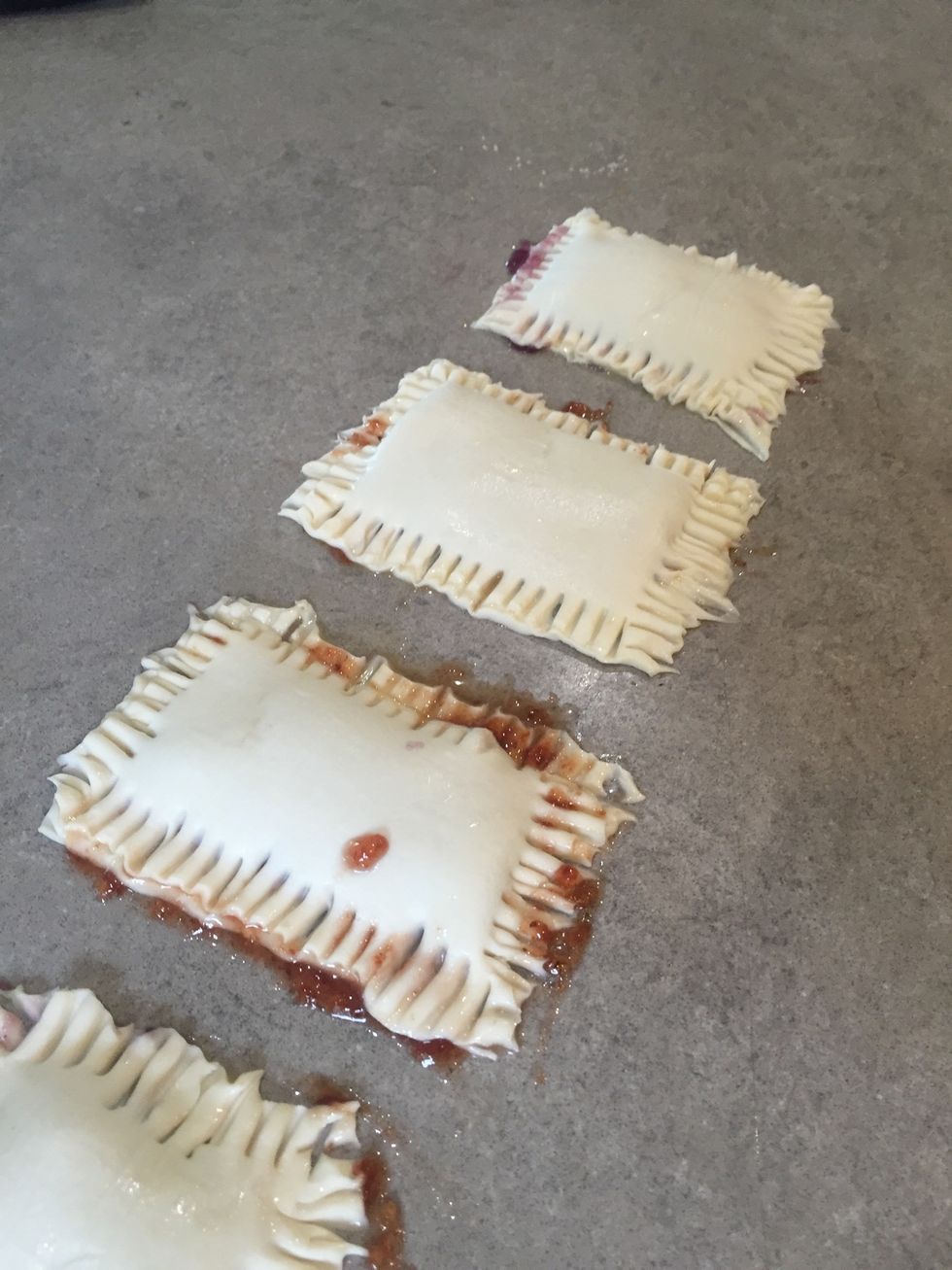 Similar to this but without all the mess😉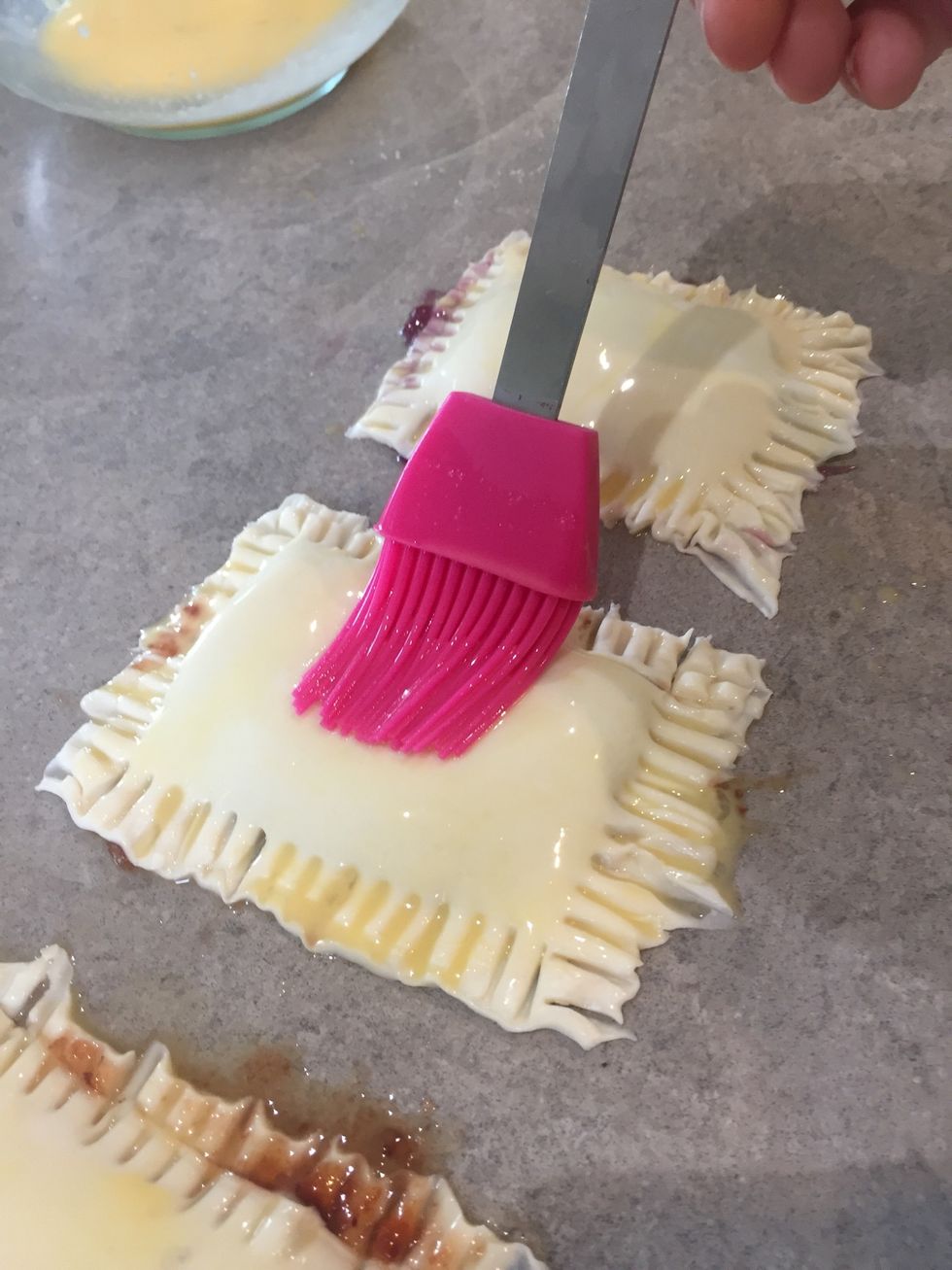 Brush the most of the remaining egg (I had some leftover)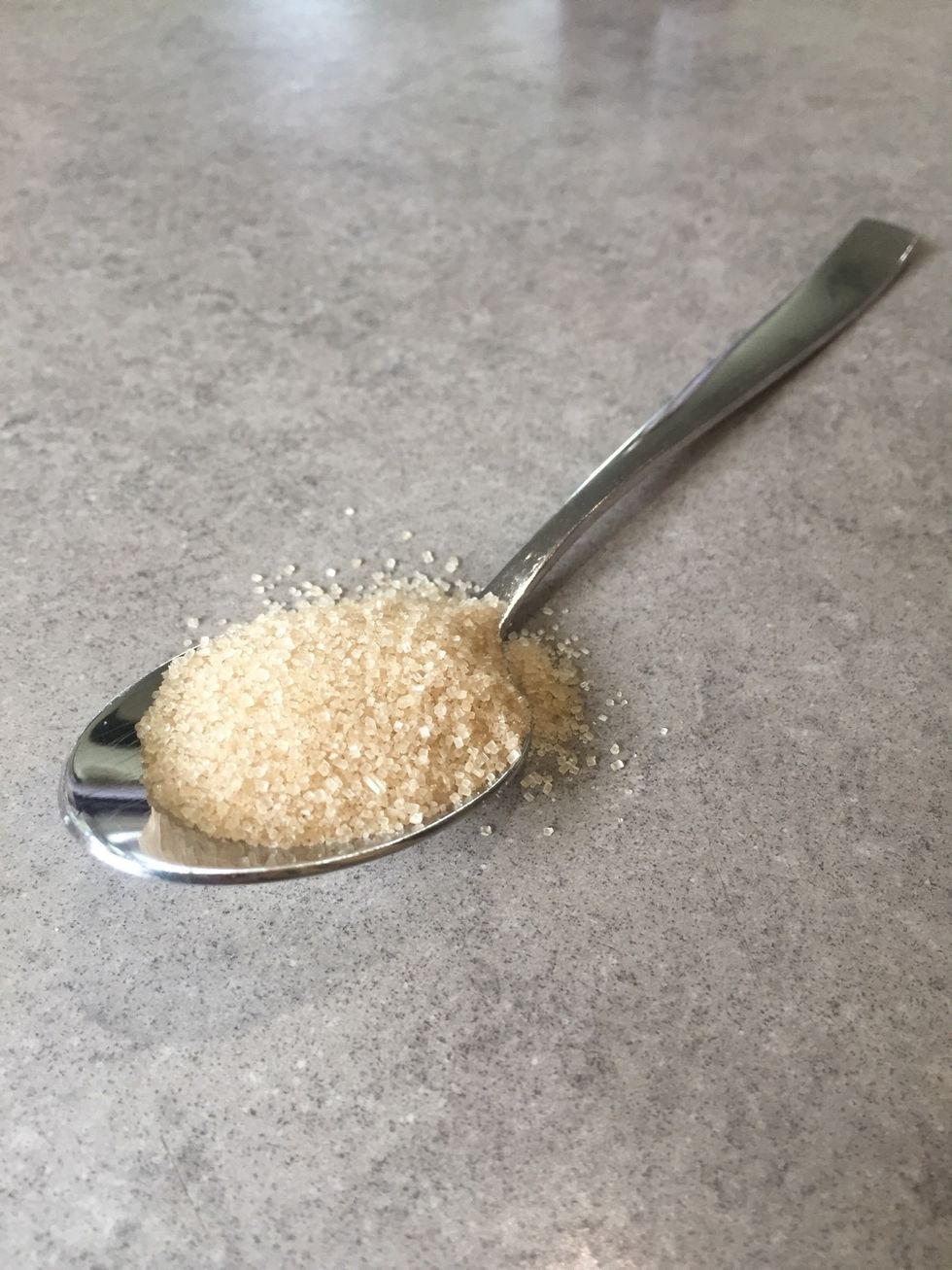 Get your coarse sugar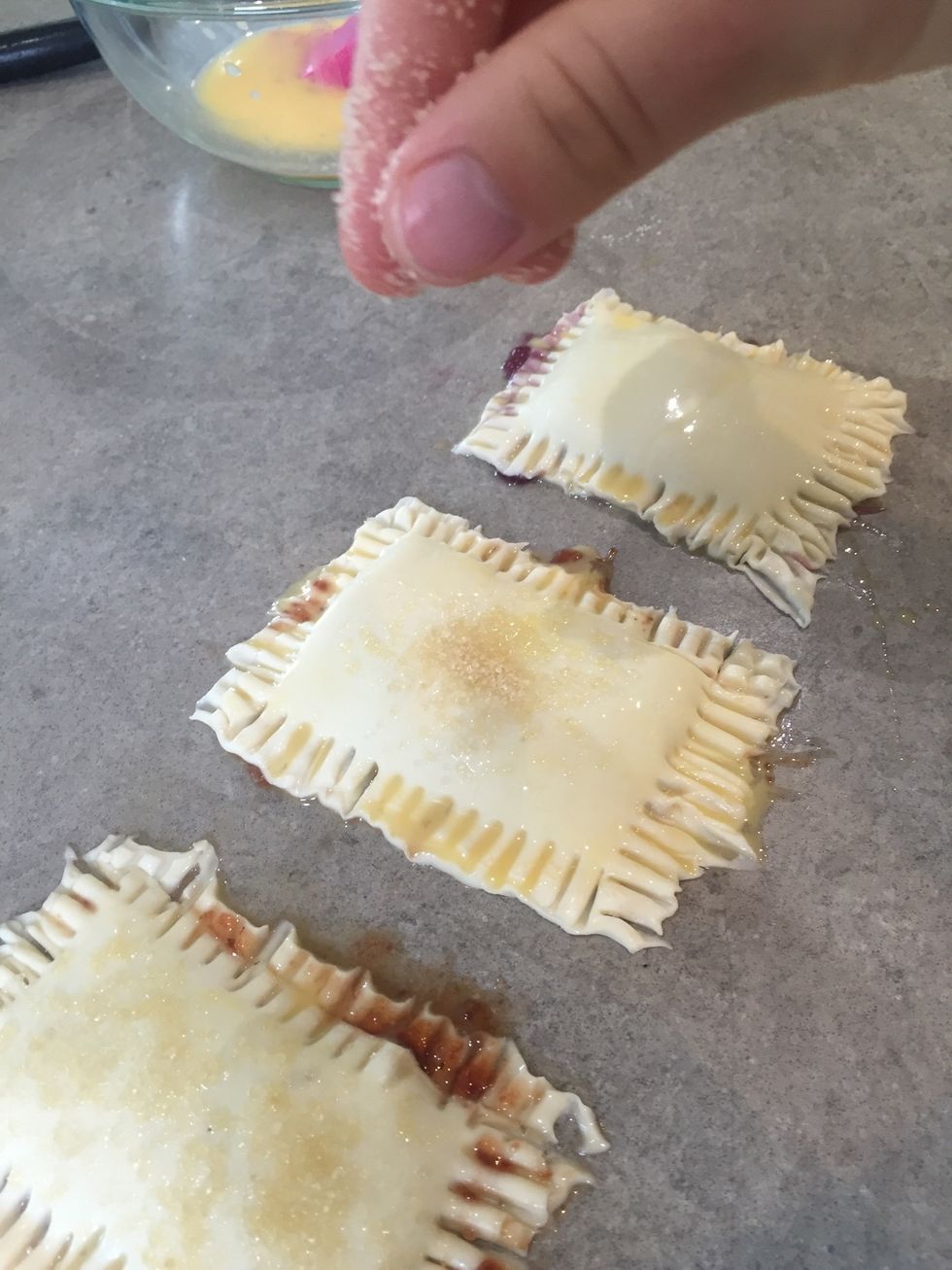 Sprinkle on the tops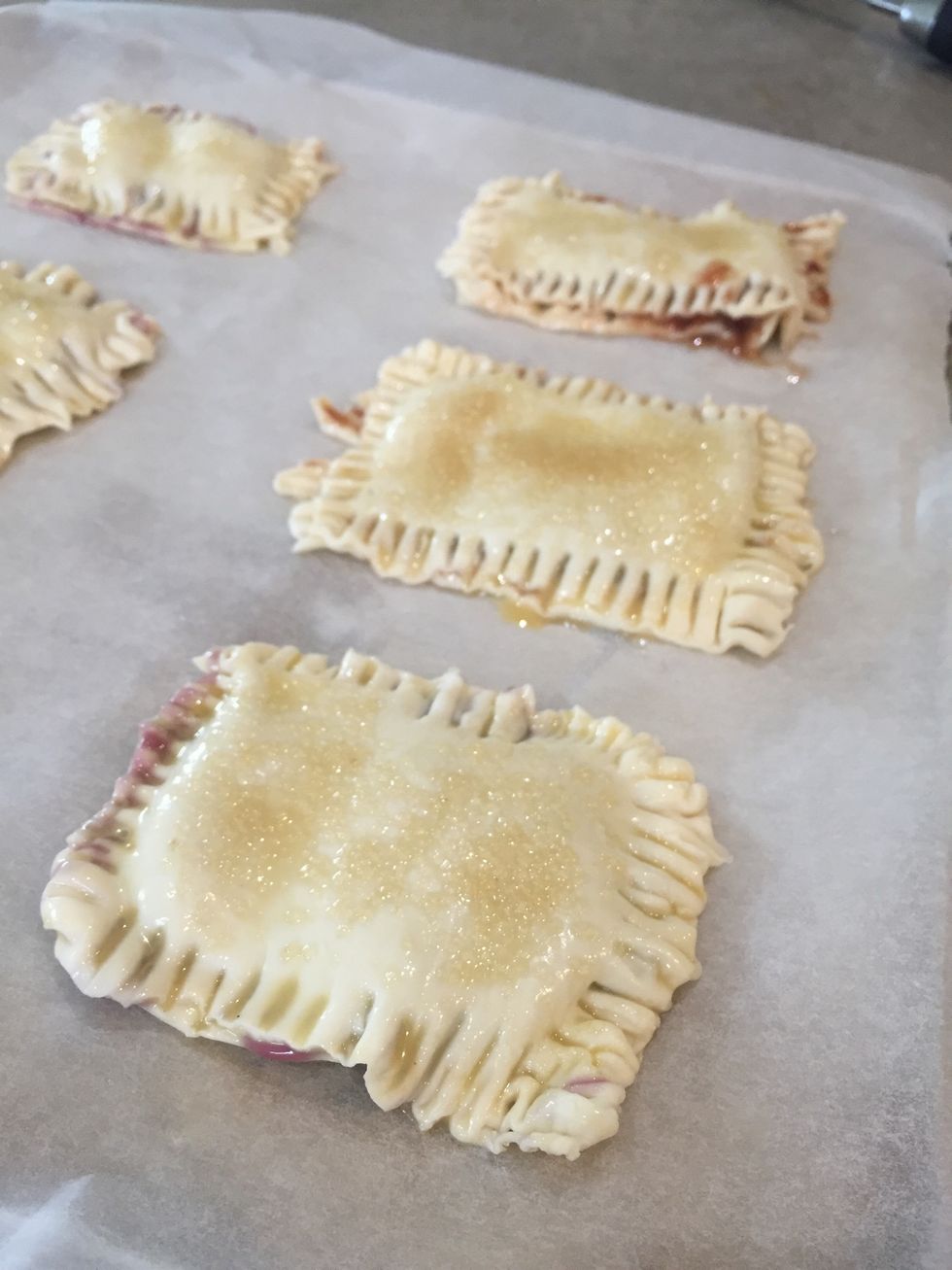 Transfer them to a tray (it would be easier if you made them already on the tray so you don't wreck them to much by moving them)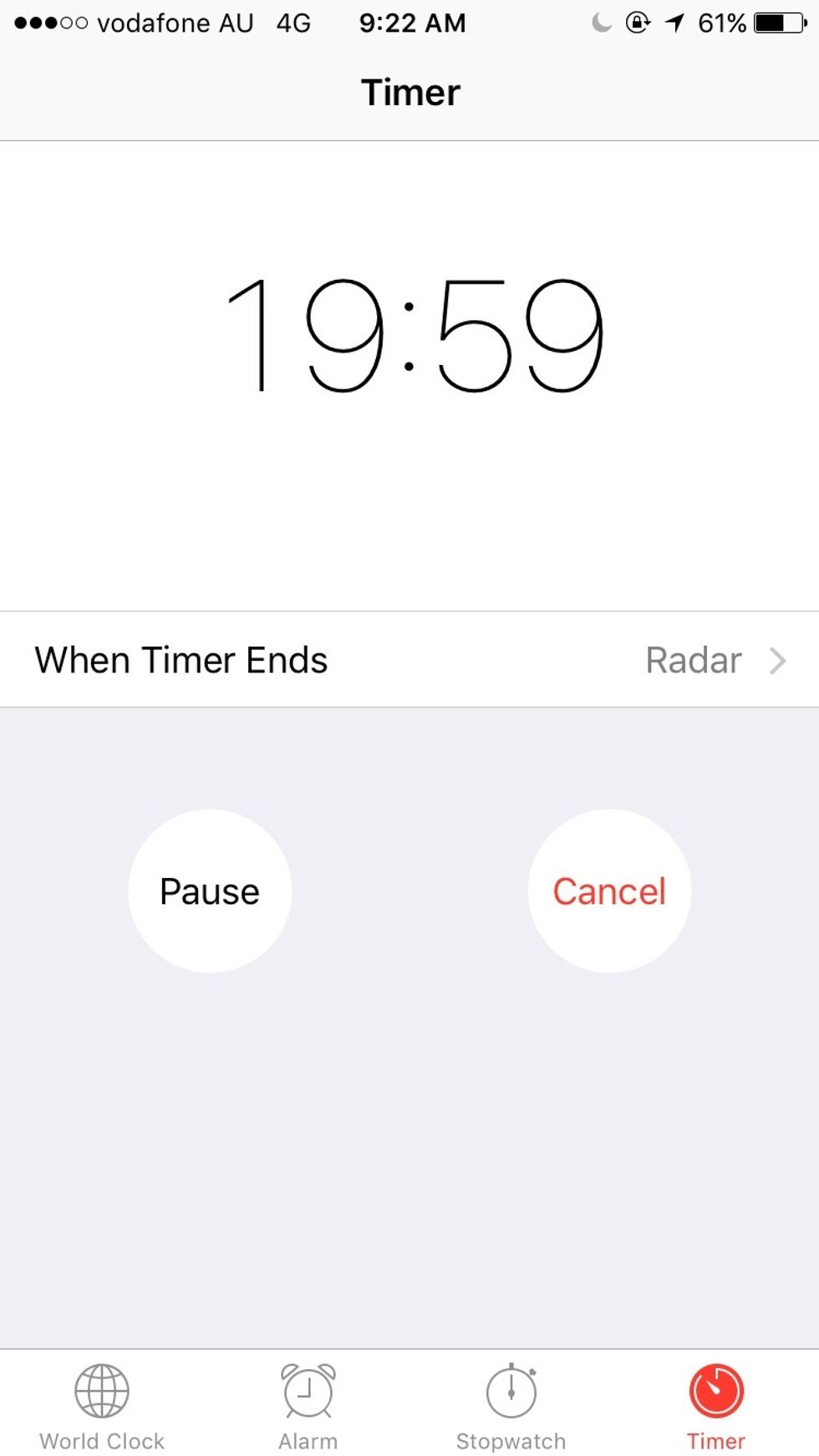 Put them in for 15-20 mins or until golden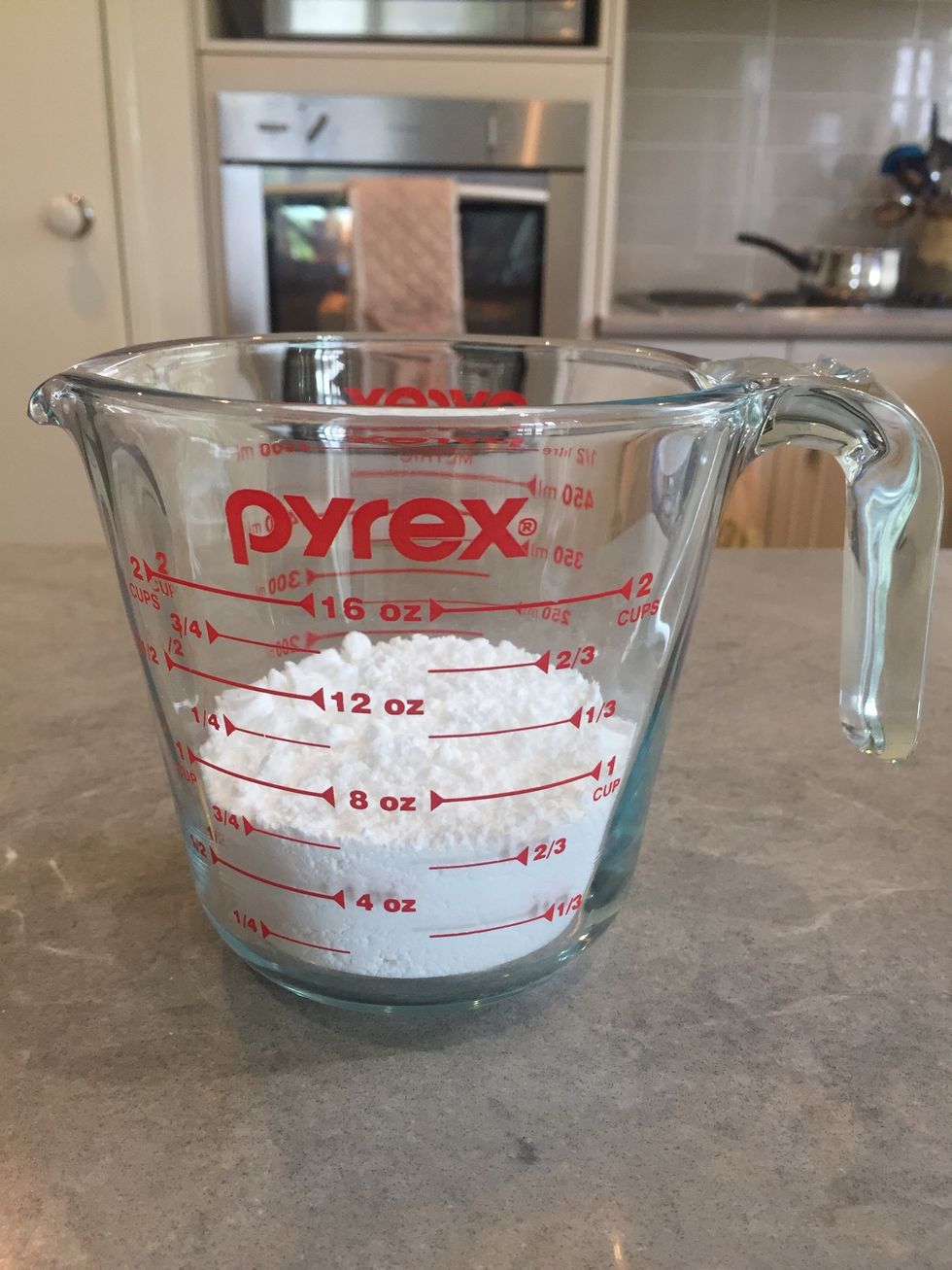 While they're cooking, start making the icing - measure the icing sugar and empty into a small bowl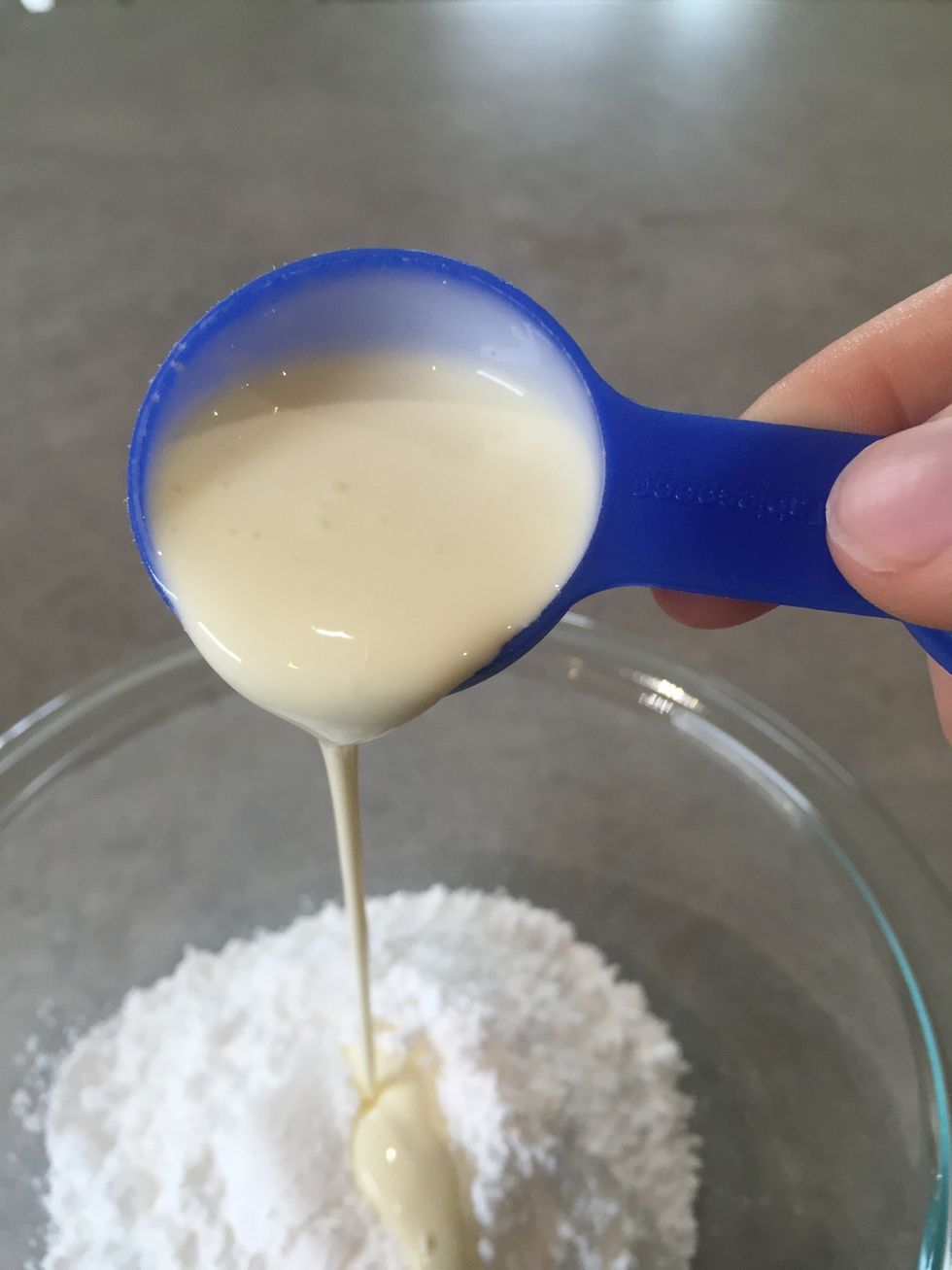 Add cream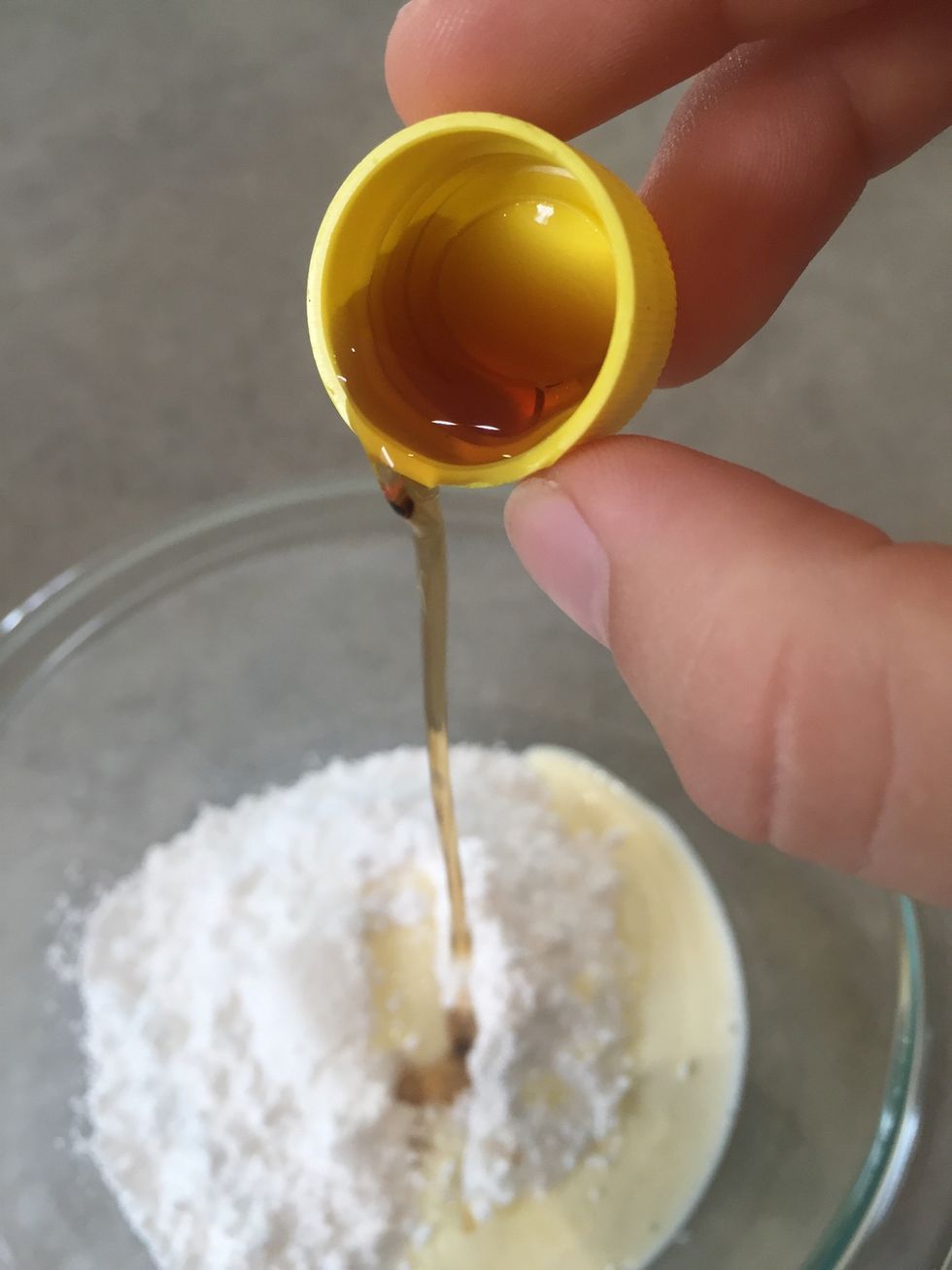 Vanilla extract so you can taste it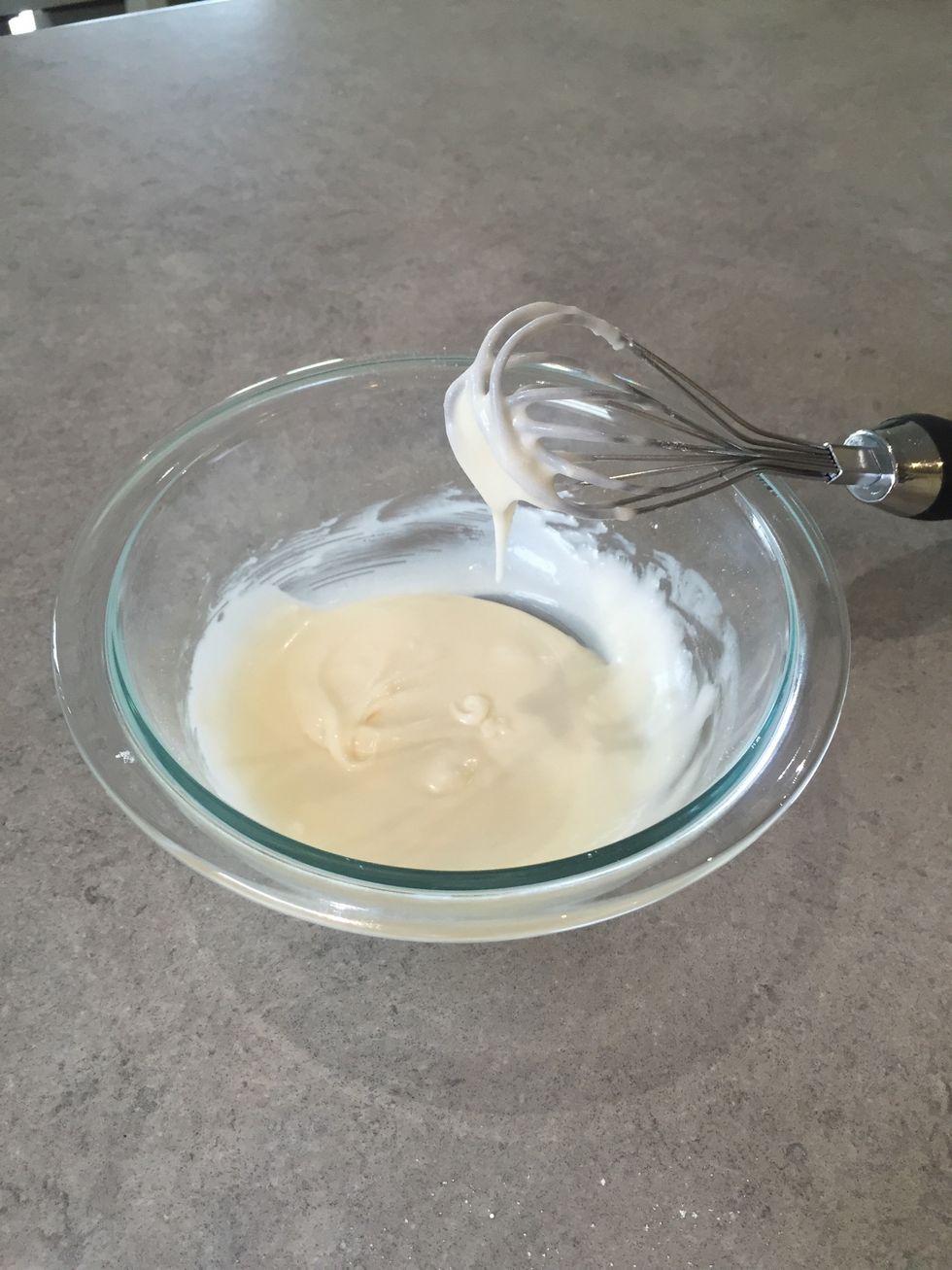 Give it a good mix so it looks like this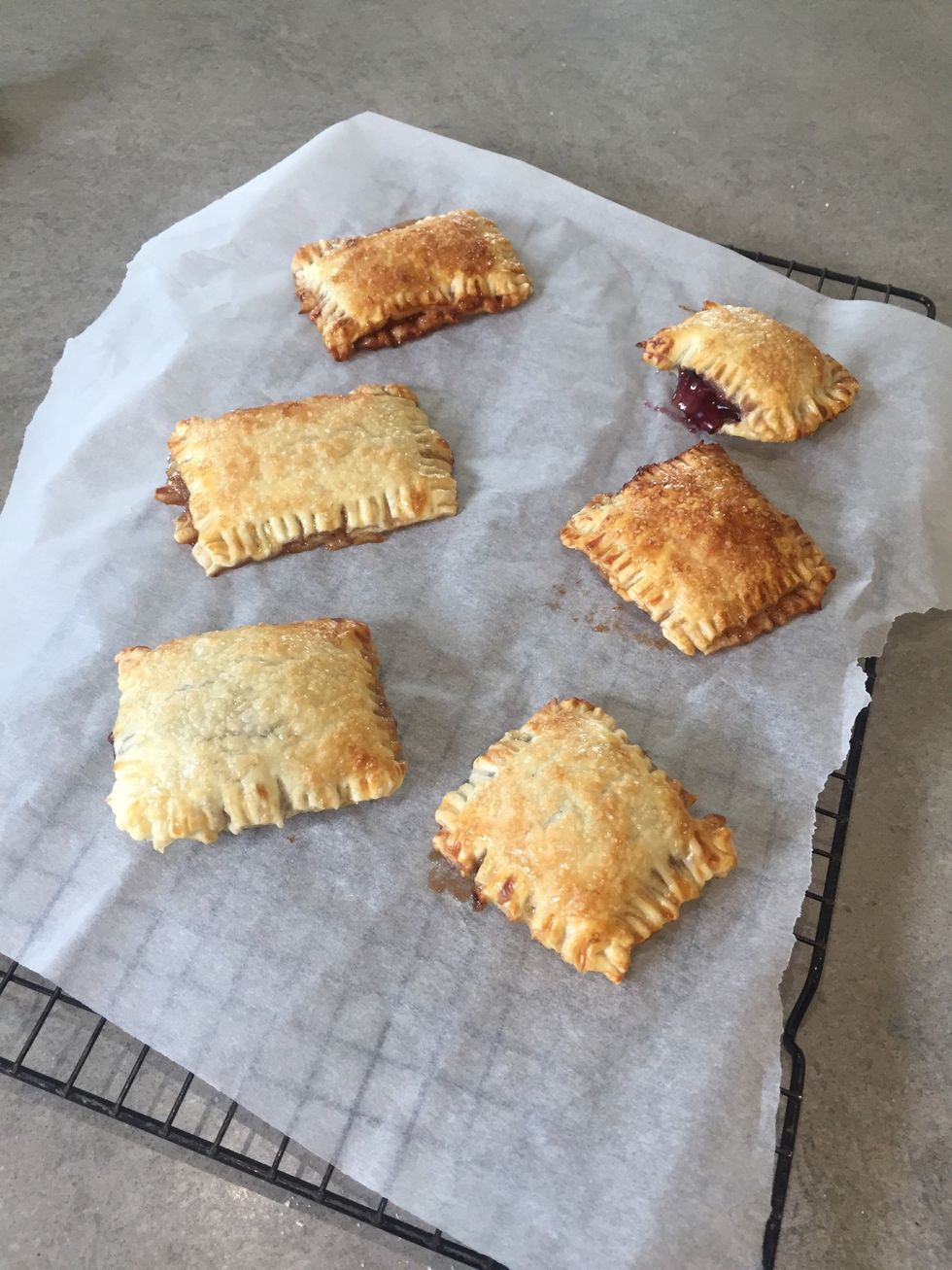 Pastries are ready!
Yummy but not quite done!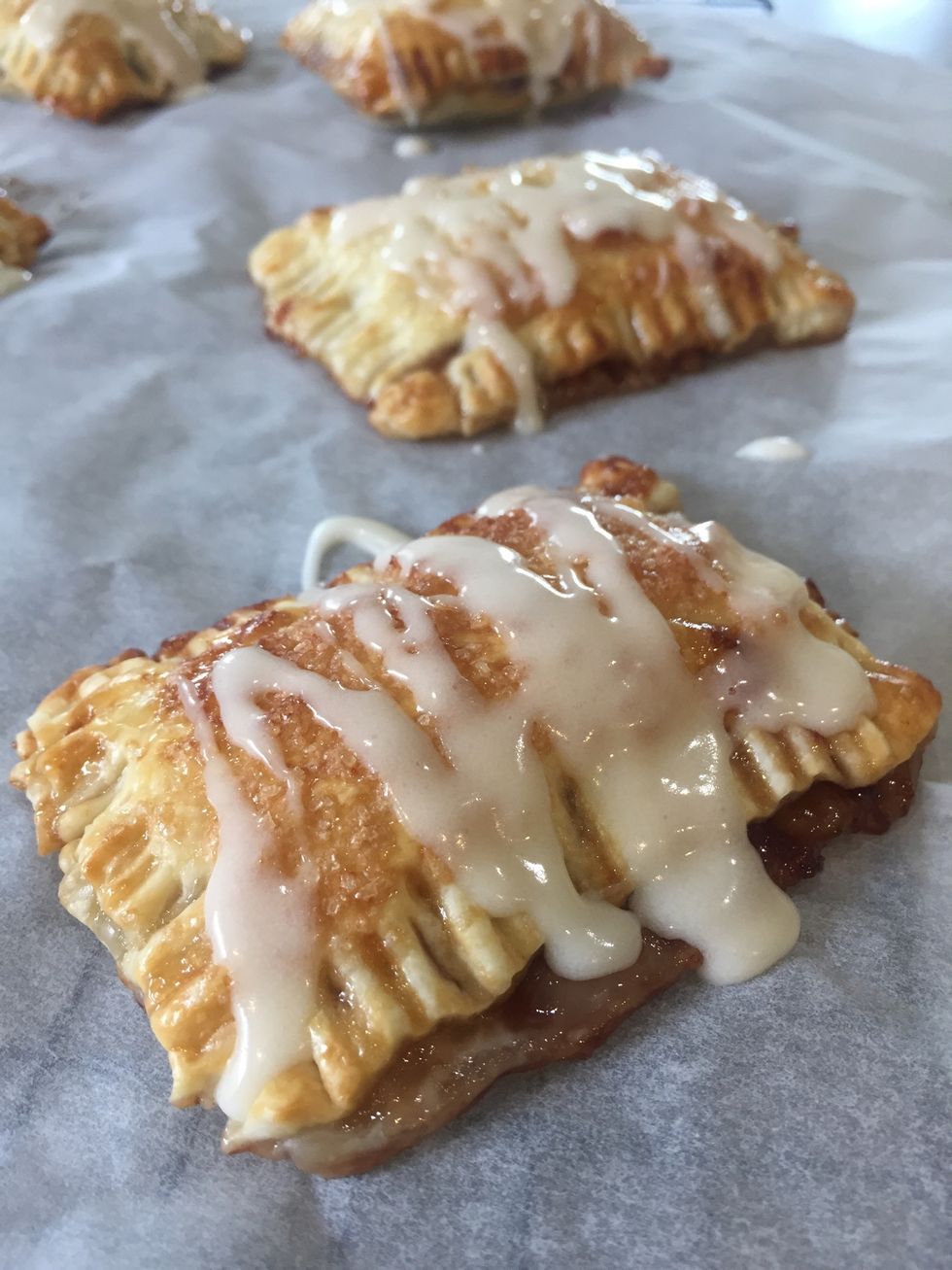 Drizzle over as much icing as you want on each
Mhmmmm enjoy these simple, yet delicious little treats!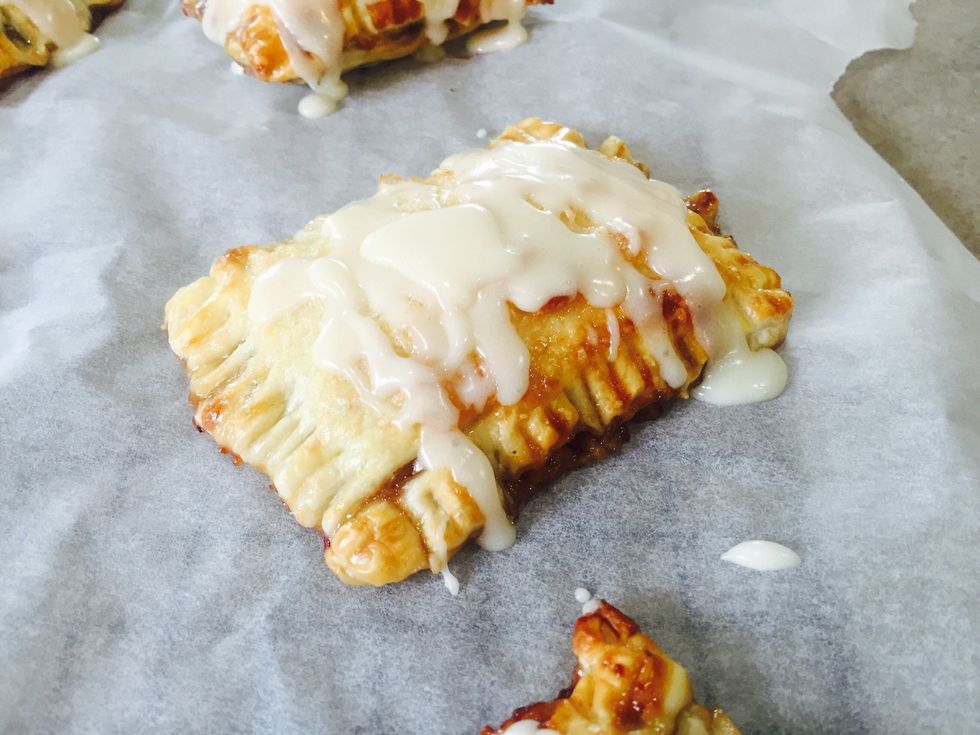 Happy Baking!!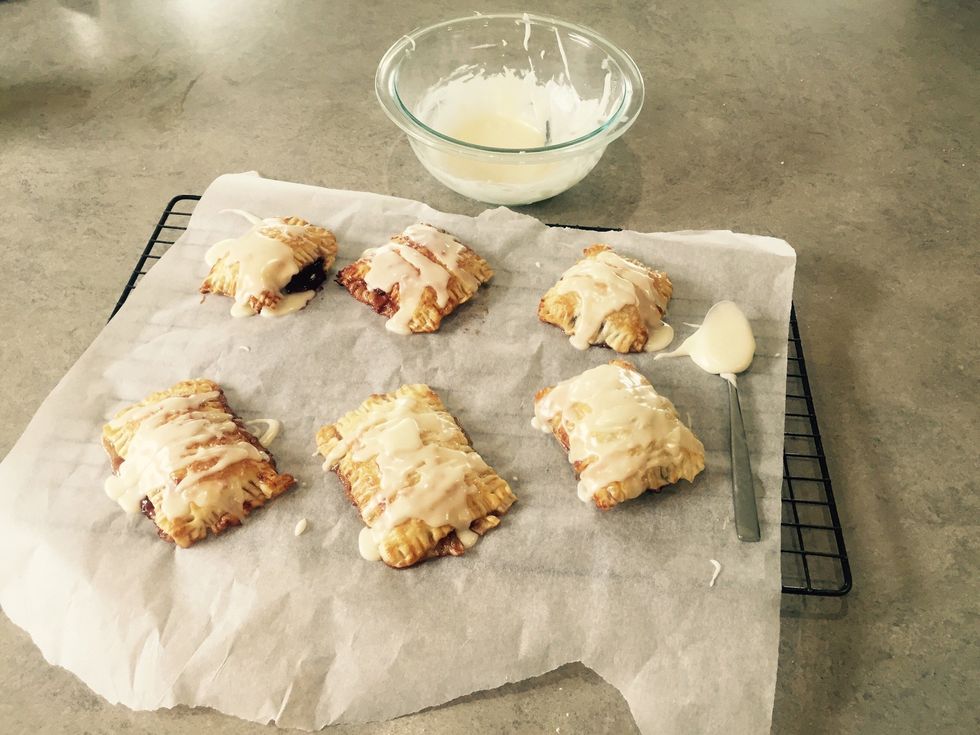 Enjoy!!😋
1.0pch Sheet of puff Pastry
Jam of your choice
1.0pch Egg
1.0pch Sugar
1.0tsp Cream
1.0Tbsp Coarse sugar
3/4c Icing sugar
1.0Tbsp Cream
Vanilla