I did not make up this recipe!! there are a lot of guides on this recipe, but I love these so I thought I would make one as well. I didn't want to offend anyone!:)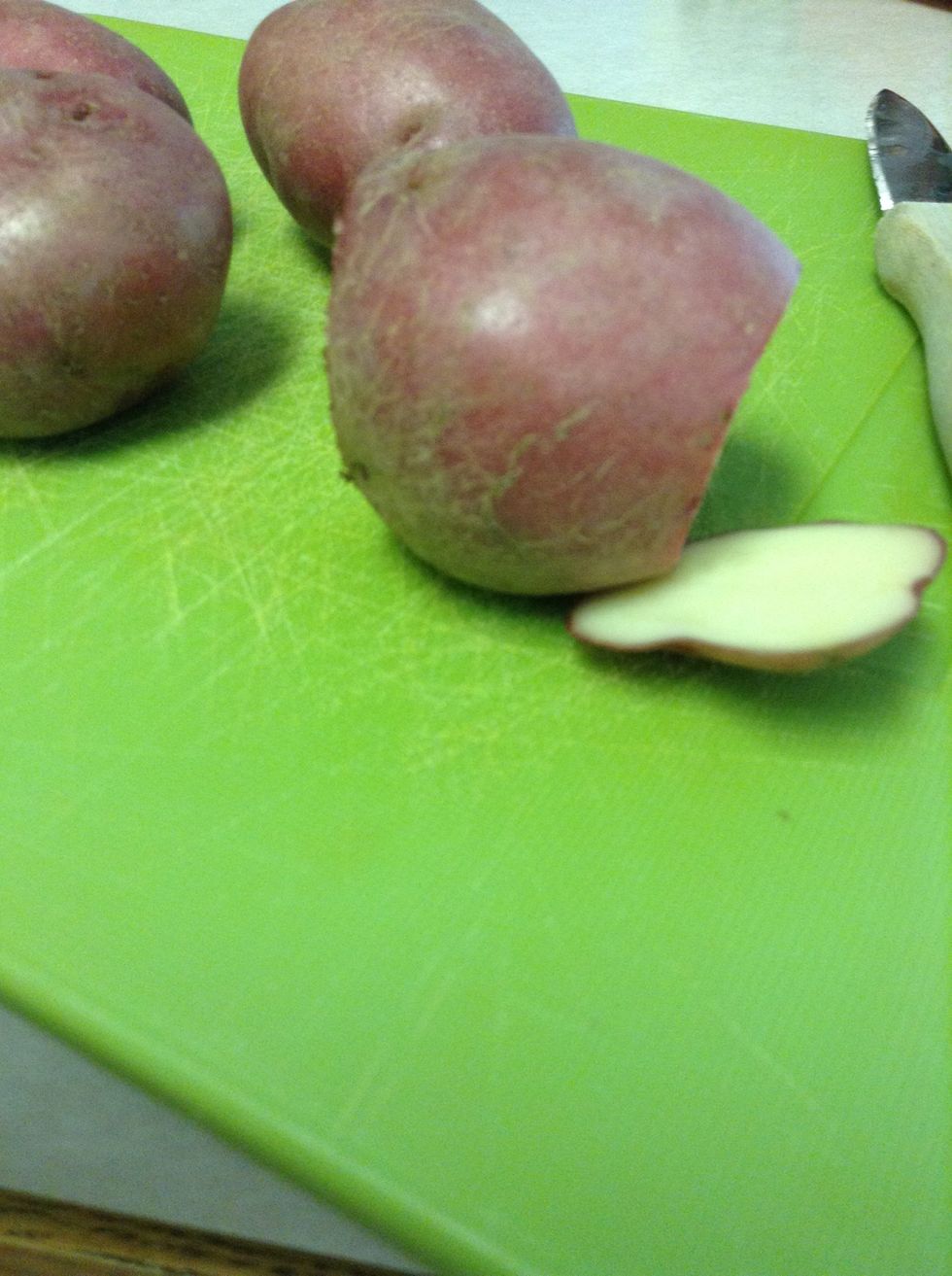 cut off the ends of the potatoes! and just start slicing:) I like my chips thin!! so just slice them however u want the size to be obviously;)
4 "mini" potatoes makes this much. so probably 2 "normal" sized potatoes would also equal this much!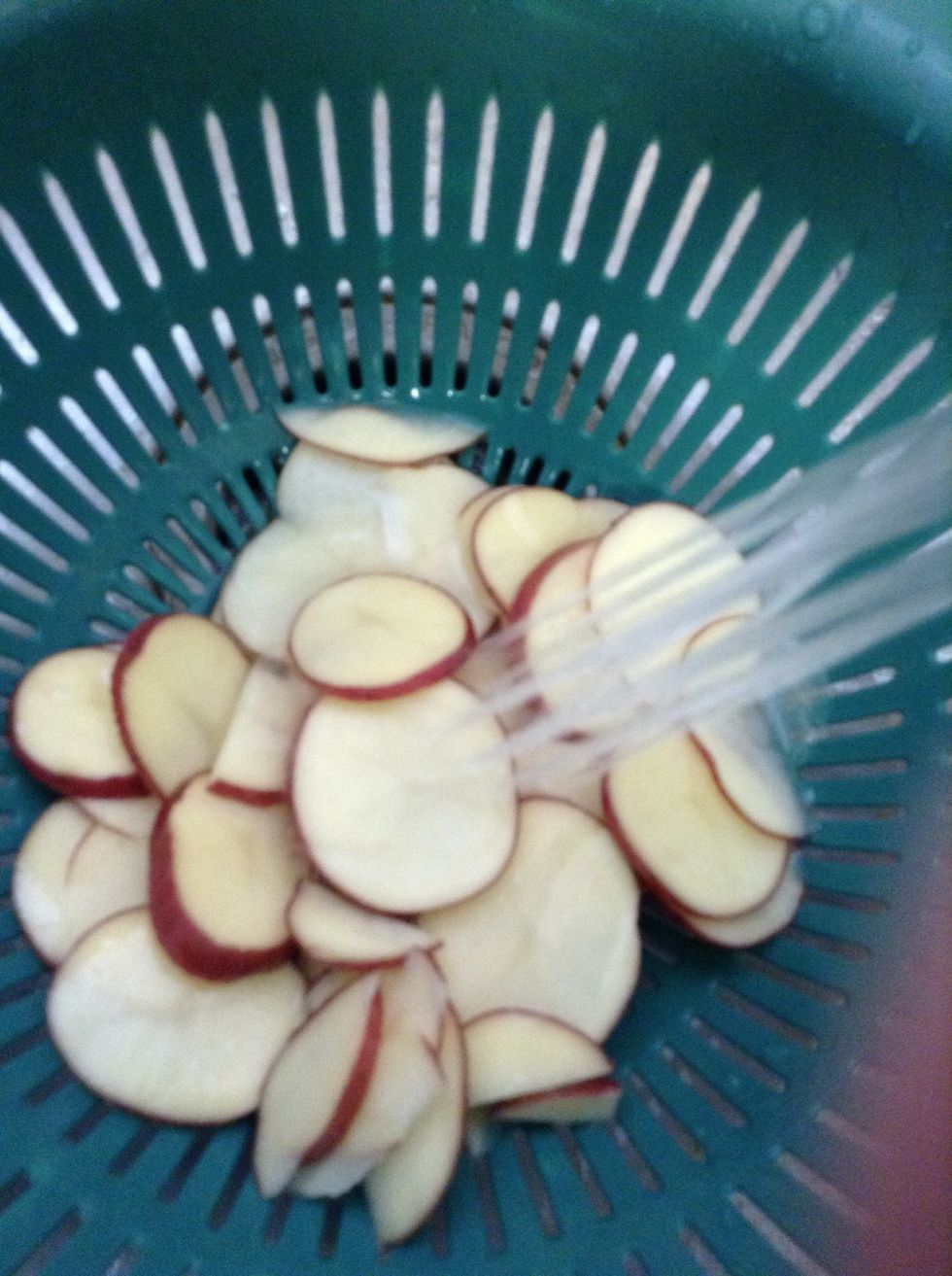 rinse them:)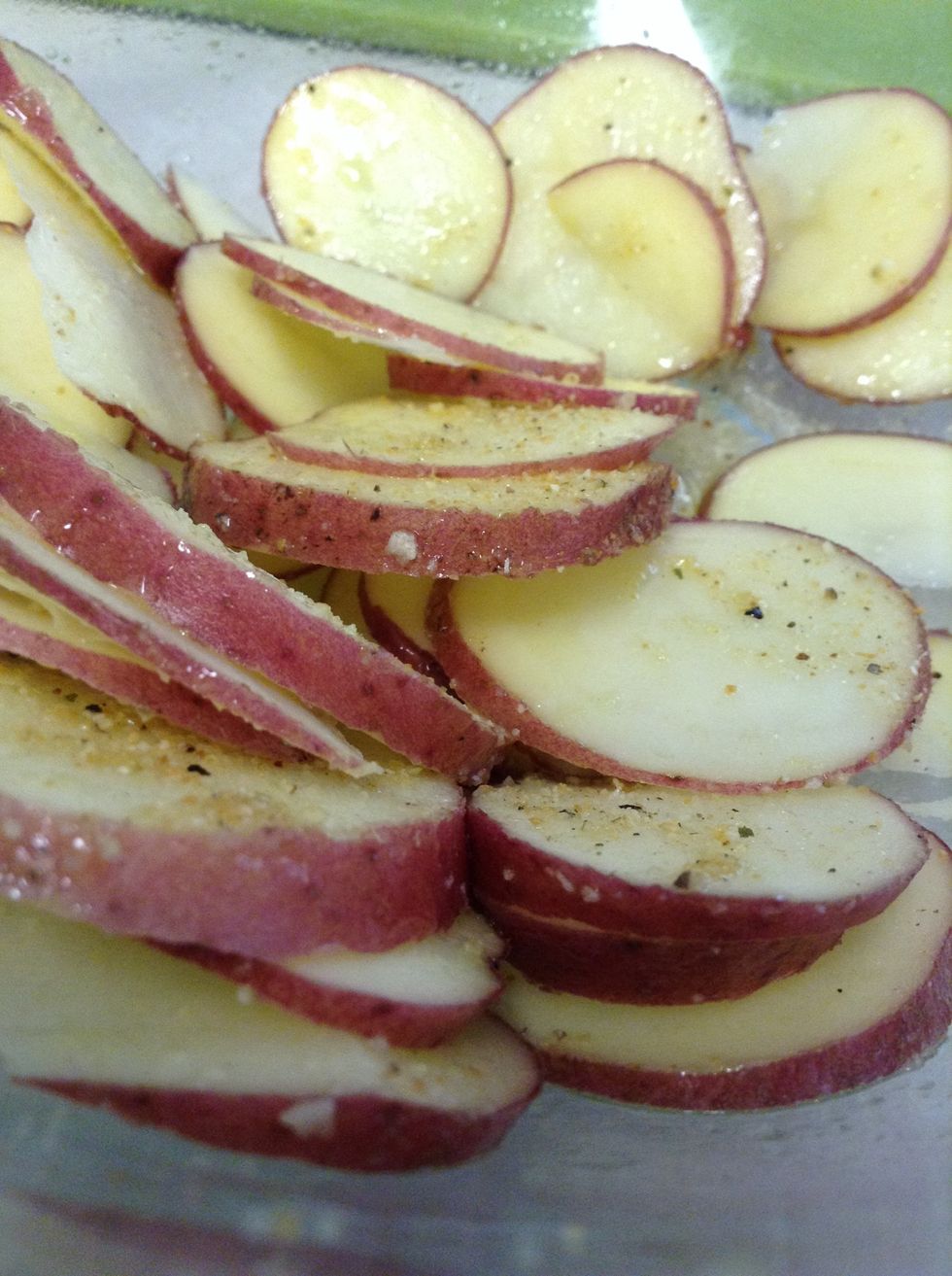 now put them in a bowl and add 1 1/2-2 tablespoons of oil in. then seasoning! popcorn seasoning is actually really good too👌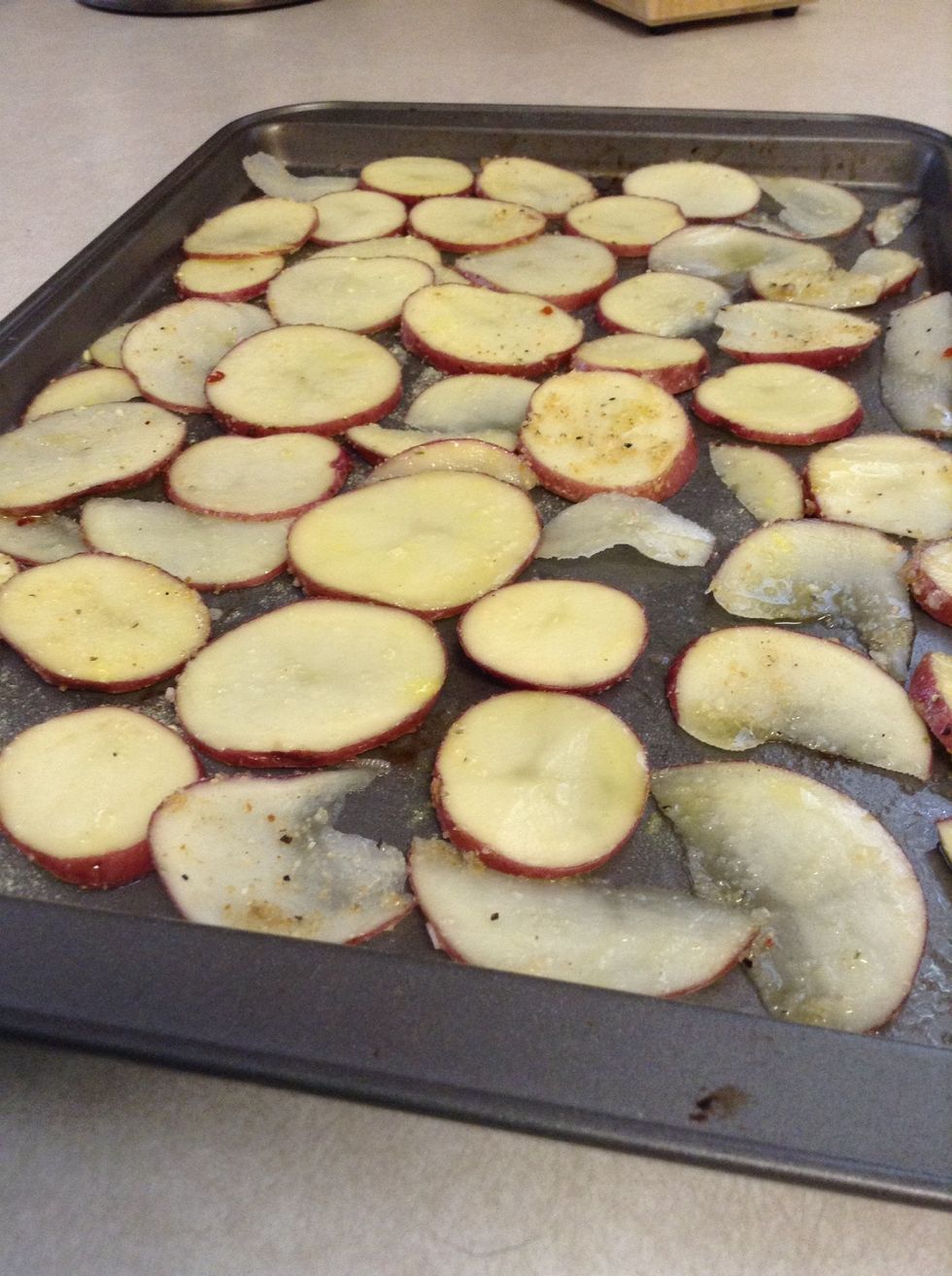 put them on a pan, spread out:) put them in the oven for about 10 mins. flip all of them over, and out them in for 5-10 mins. until golden and crispy!!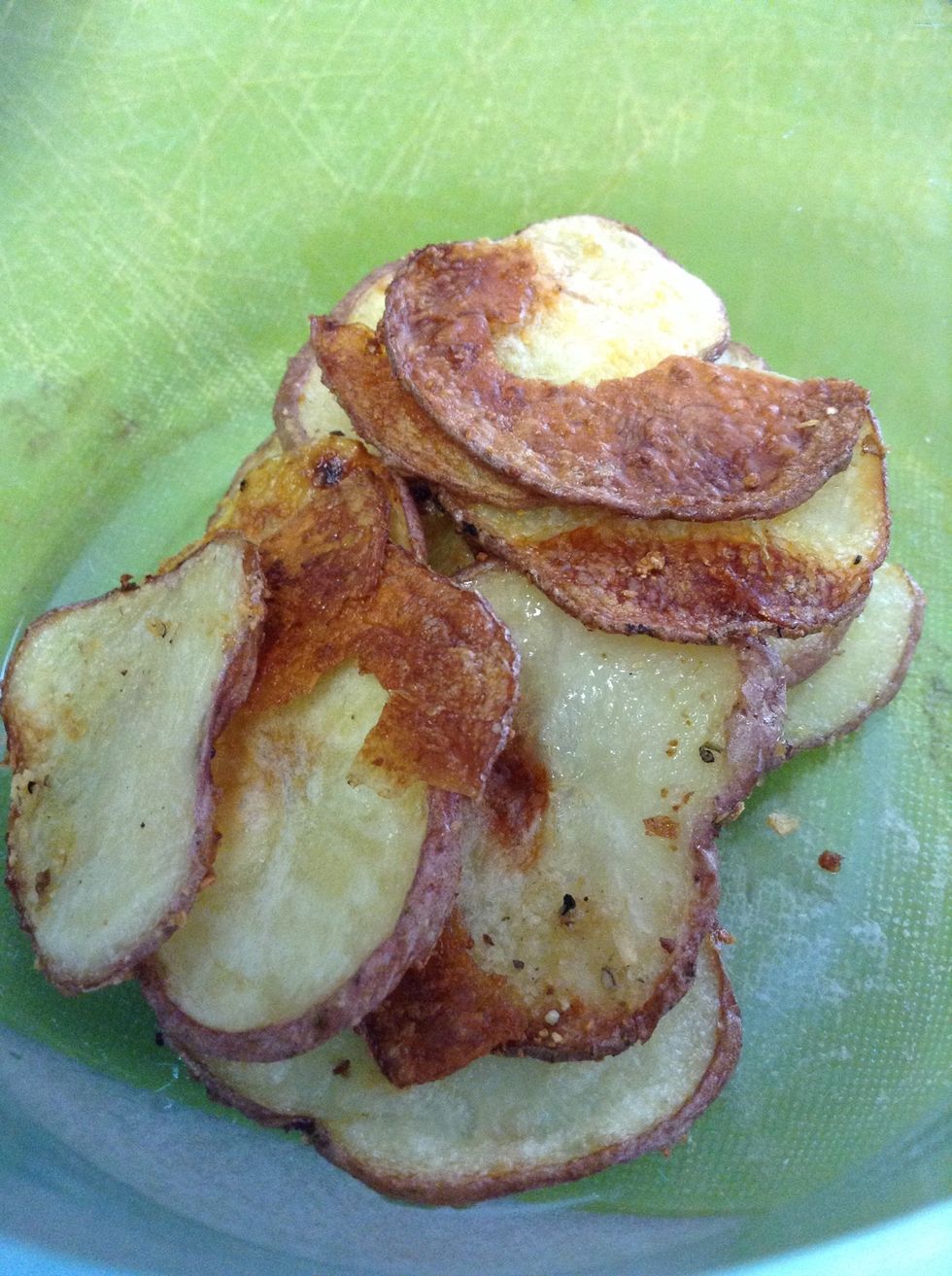 that's it!! I think these taste a ton better than regular potatoe chips👌☺️
3-5 mini potatoes or 1-3 "big potatoes"
knife
seasoning (as much as u want!)
2 tablespoons of oil
cutting board