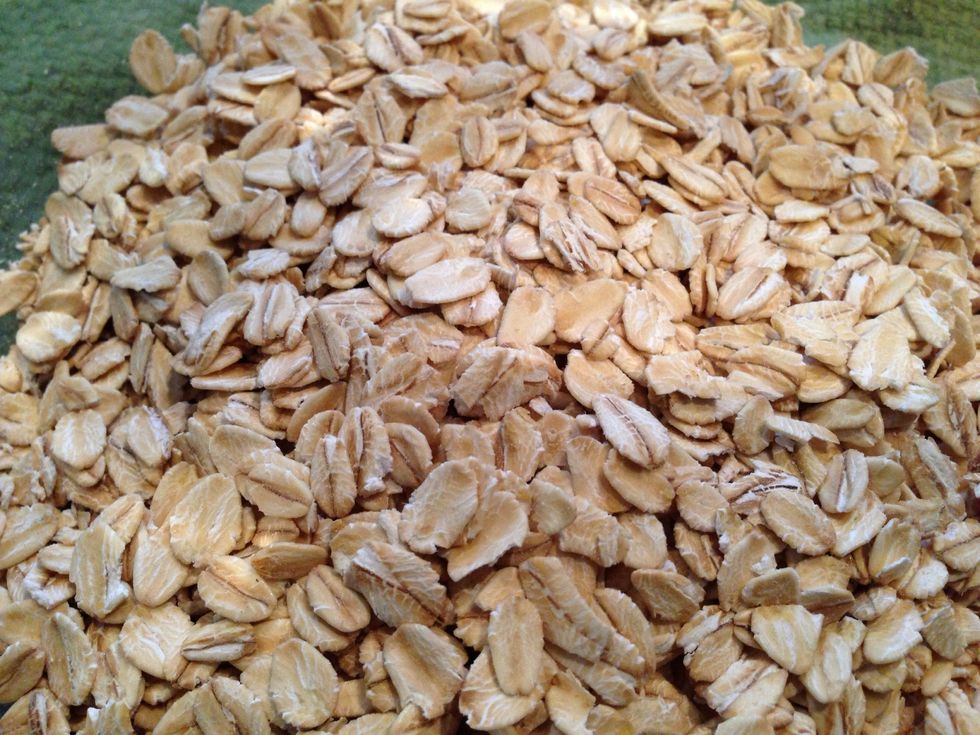 Add 2 cups rolled oats to bowl.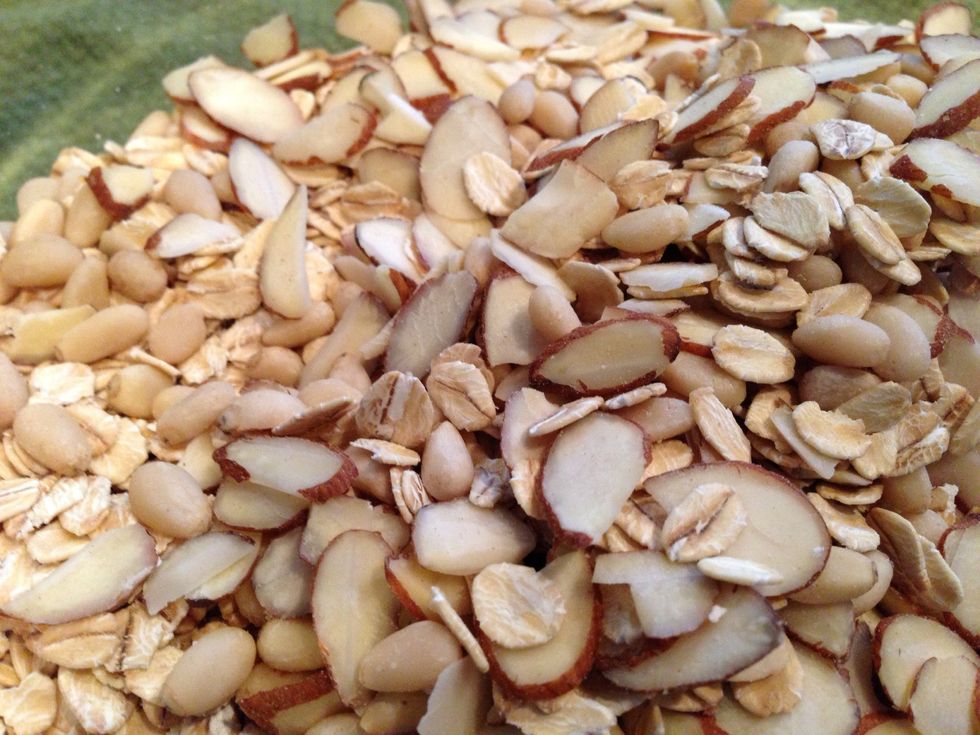 Add 1/2 cup chopped or sliced nuts (I used a mixture of sliced almonds and pine nuts).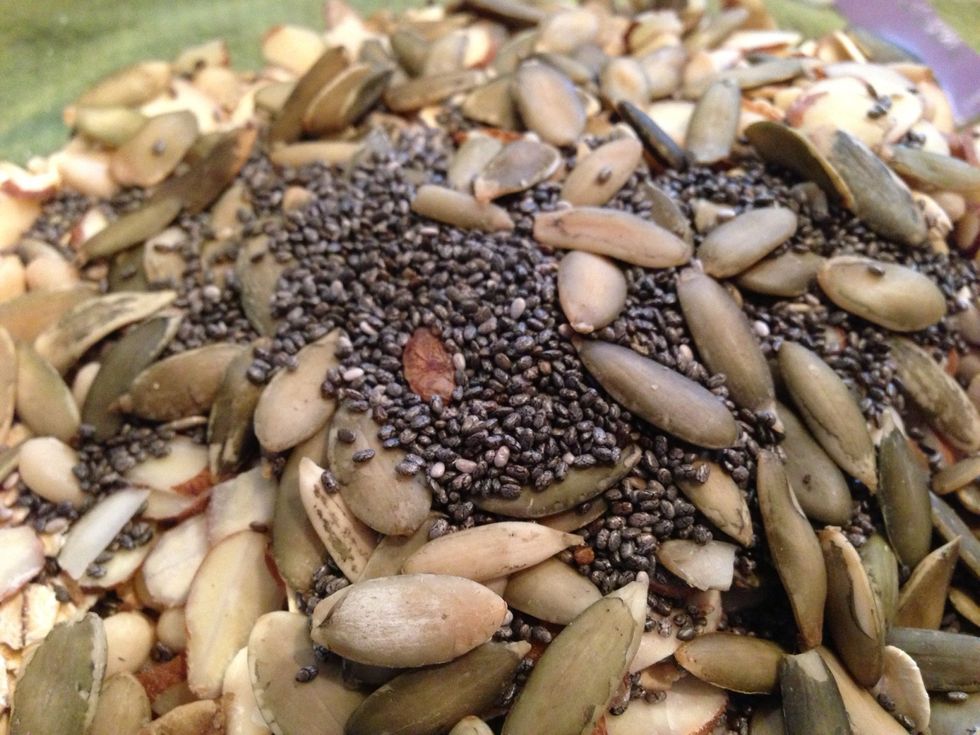 Add 1/4 cup of seeds (I used Chia and raw pumpkin seeds).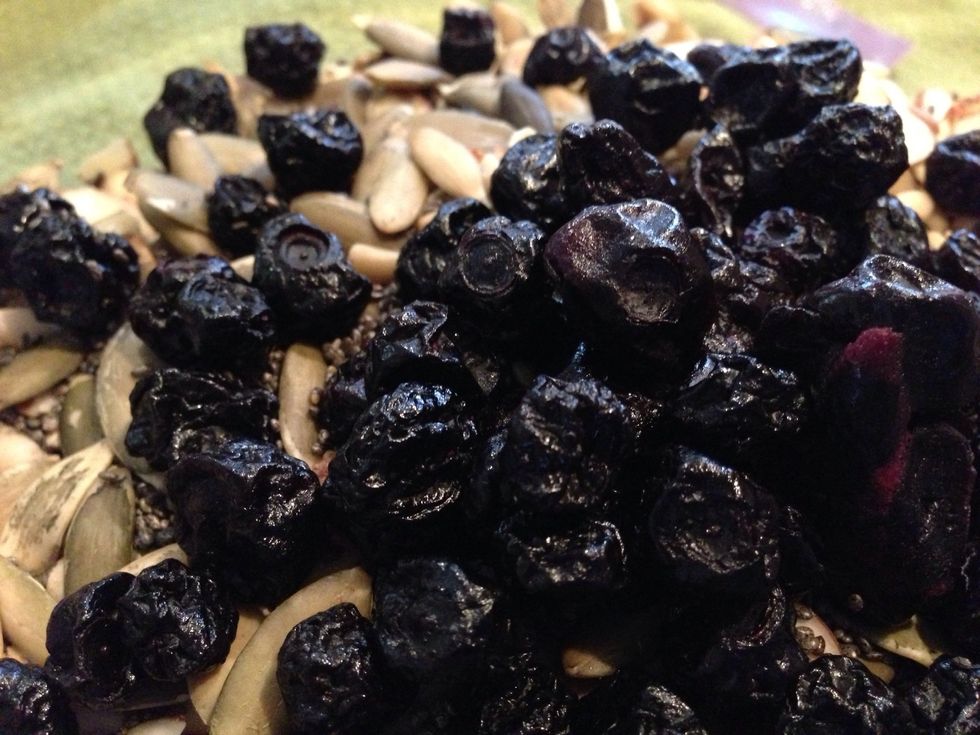 Add 1/2 cup of dried unsweetened berries or fruit (I used dried blueberries).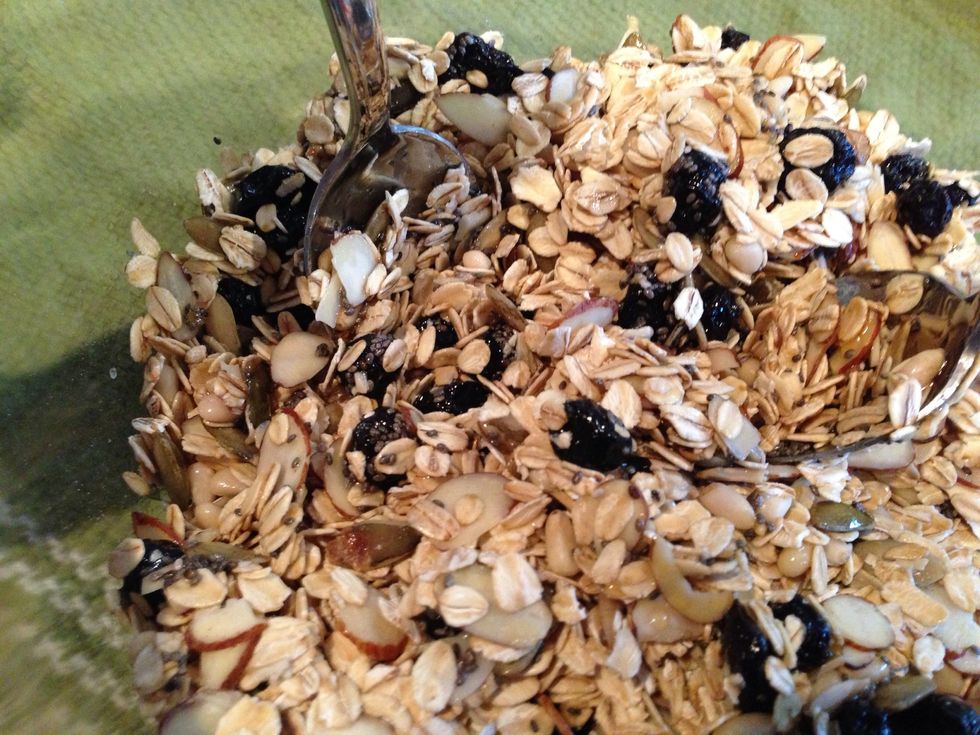 Add 2 tbsp local honey or real maple syrup and 2 tbsp coconut oil. Mix (will be sticky).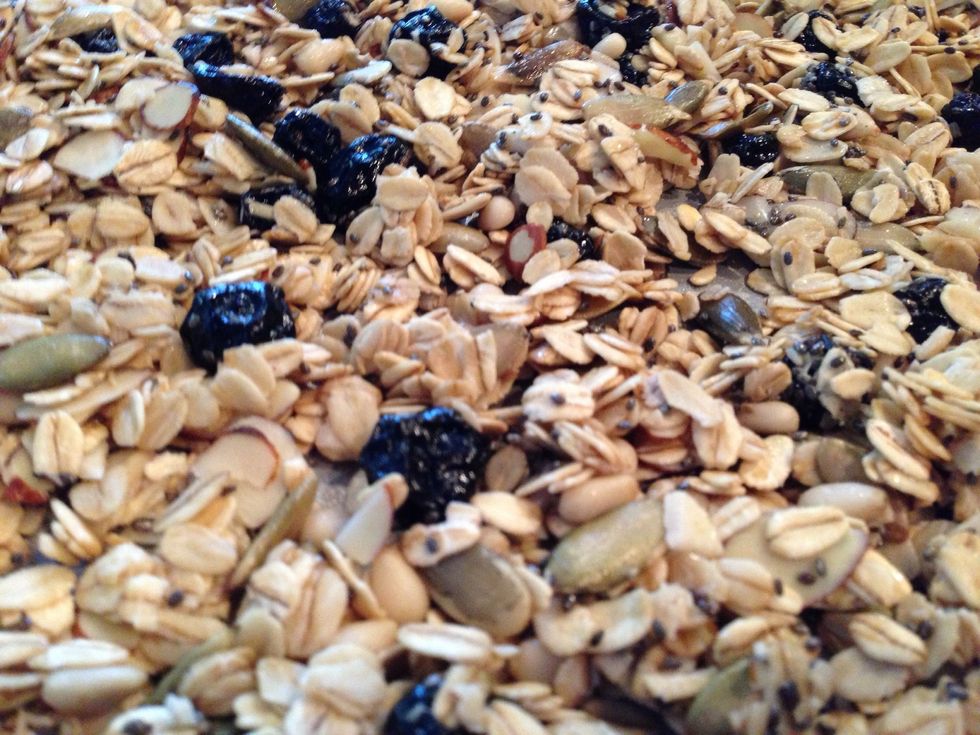 Spread on baking sheet and bake at 300 degrees F for 10 minutes.
Store in mason jar or BPA free air tight container in cool dry place or fridge. This 24 oz mason jar fit this batch perfectly! What a great gift!
2 cups rolled oats
1/2 cup dried organic unsweetened berries or fruit
1/4 cup raw unsalted seeds
2 tbsp local honey or real maple syrup
2 tbsp coconut oil