Juice Options: any 100% fruit juice you can find like Welchs or Old South, or Puréed fresh or frozen fruit & water. You can strain out the solids or leave them in for texture and fibre.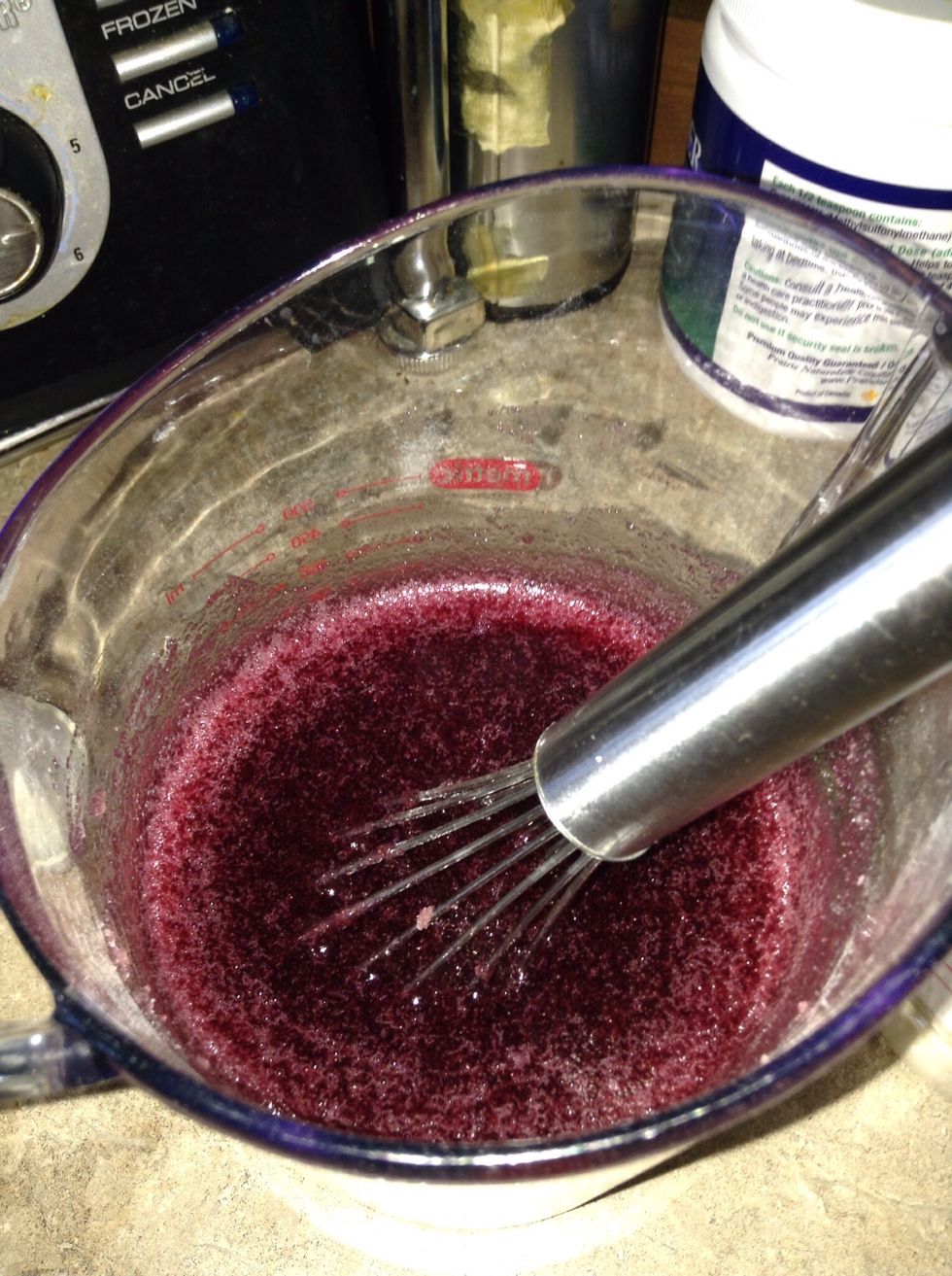 Thaw Frozen Juice and empty into a sm microwavable container or measuring cup. Top up liquid to 1 ⅔ cups. Gently Whisk gelatine into your juice until no lumps. Let stand 5-10 mins to bloom.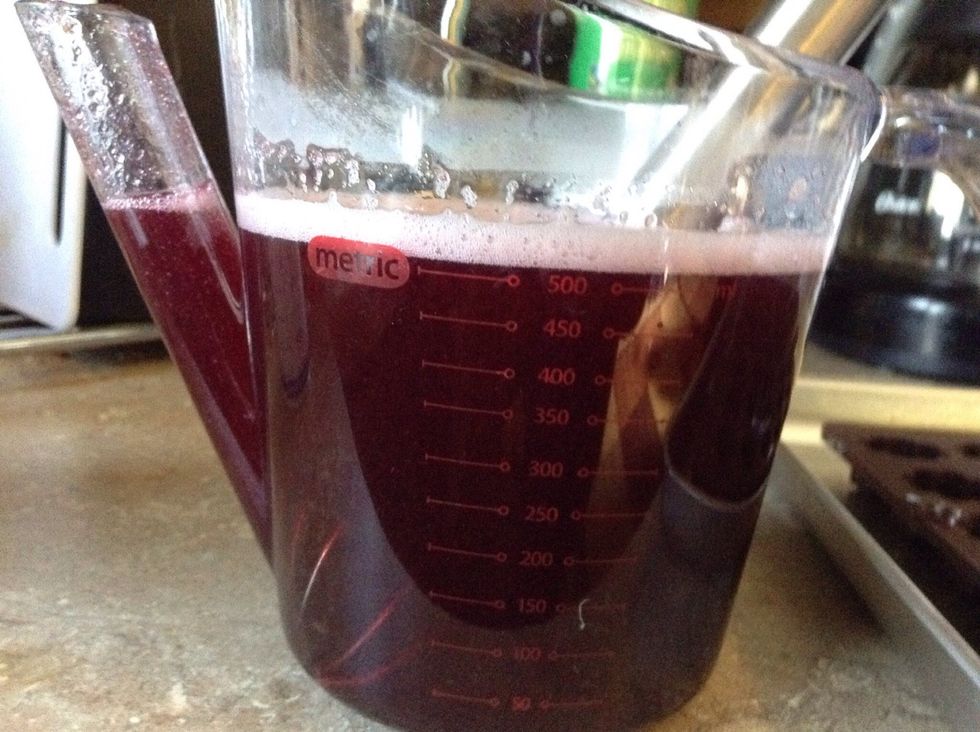 This is the juice and gelatine topped up with water, just over 2 cups. Microwave on high for 1 min watching closely, gelatine will boil faster than you think.
Gelatine when melted will be clear and when rubbed between 2 fingers it will feel smooth. If you still feel grit microwave in 5-10 second increments until gelatine is smooth. Stir occasionally.
Try to avoid a full boil, the gelatine will loose it's effectiveness and may not set. Try to catch it at a simmer.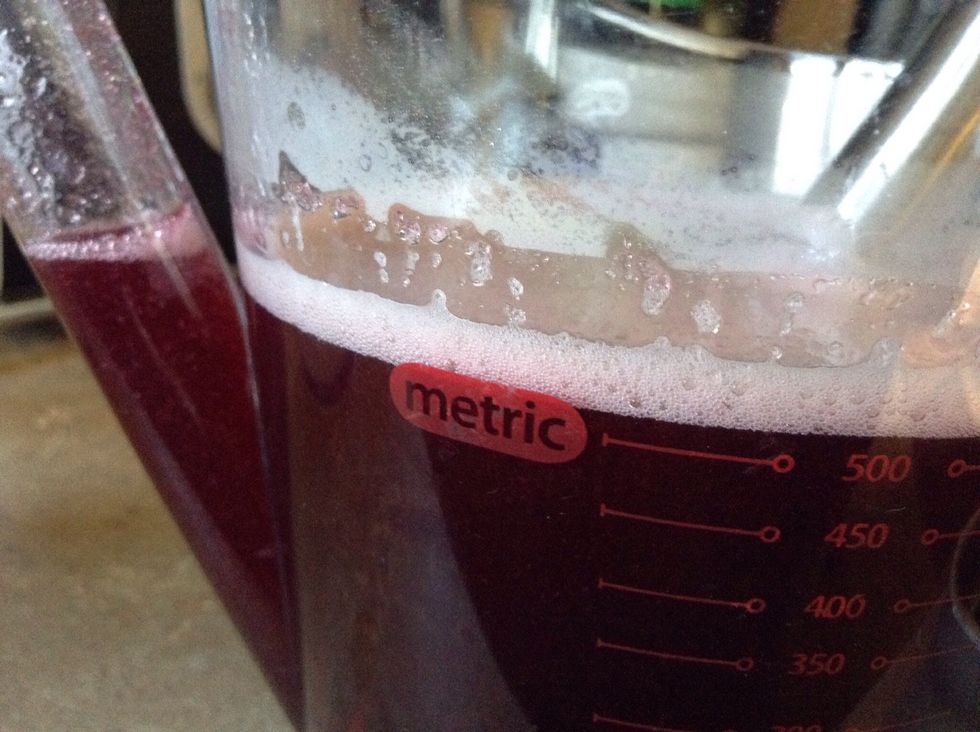 Once melted whisk in the realemon and realime. This is optional for tartness. You can add more or less if you prefer, but too much may affect the gelatine's ability to set.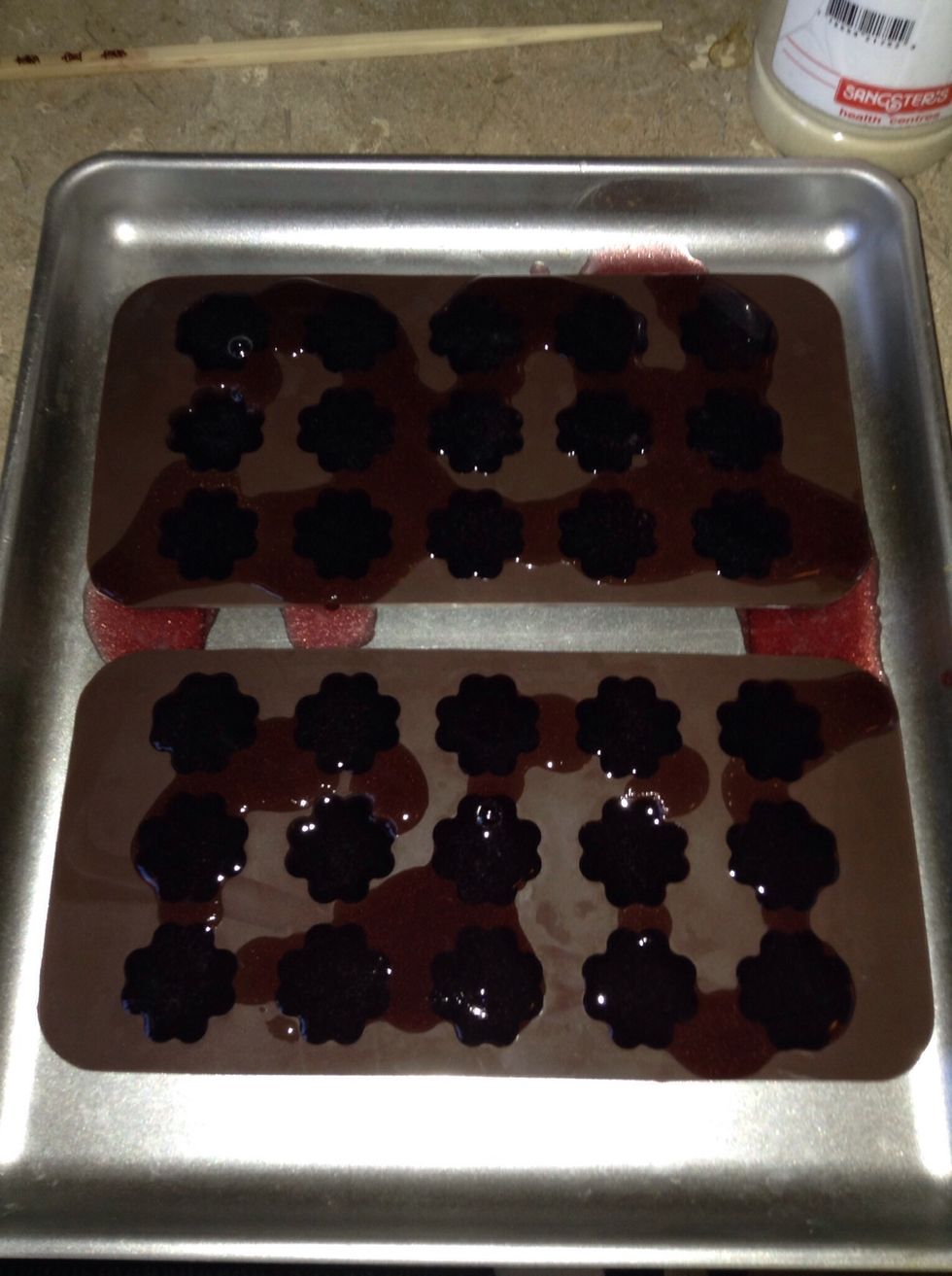 Place your moulds on a baking sheet for stability. Carefully pour gelatine mixture into your moulds. My moulds hold aprox. ¼ cup each so I use 4 that have 15 moulds each which yields 60 jelly's.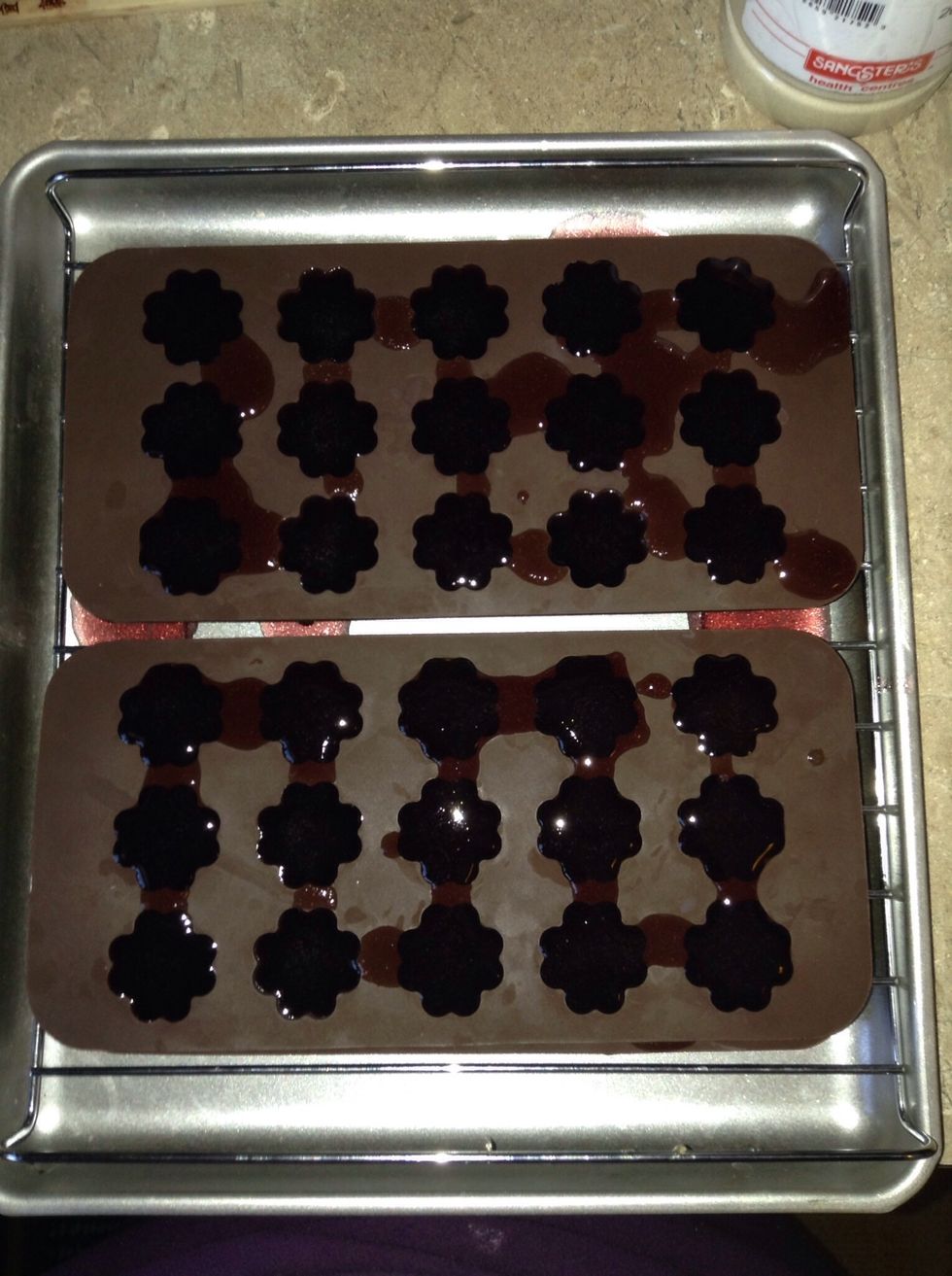 2 layers of moulds separated by a cooling rack ready to go. Refrigerate for 15-20 mins to set.
I always make a mess, but cleanup is easy if you have your moulds on a tray. Just keep going. After your jellies set, peel mess off the tray and enjoy or cut into bite size pieces for later ;)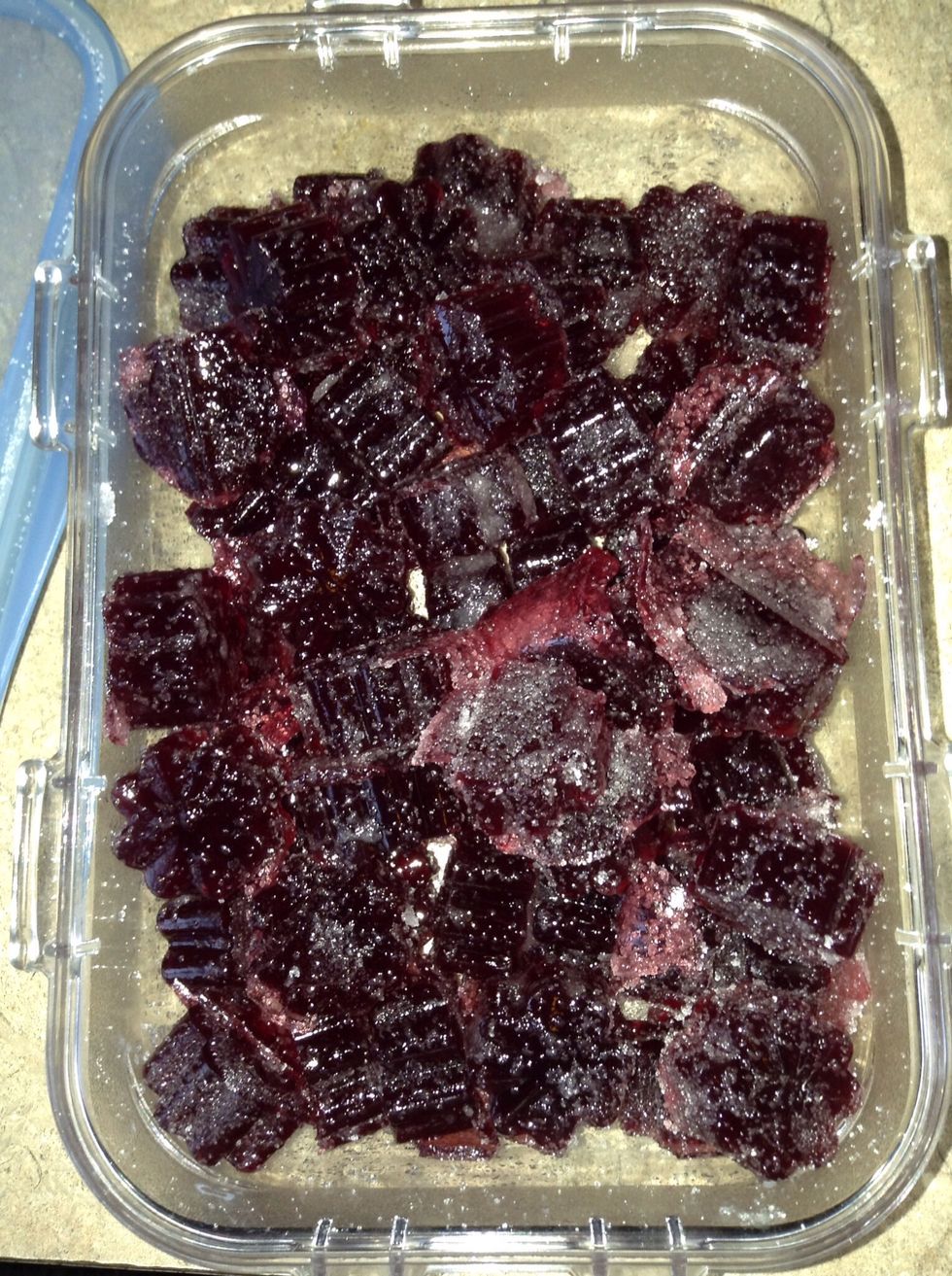 Un-mould into a resealable container. Store in fridge. Your jellies should be quite firm compared to jello. I find 2 a day is quite enough, they are more filling then regular store bough candy.
At this point you can sprinkle granulated sugar on top to coat your jellies. It adds texture but isn't necessary. I've found my gummy's tend to spoil faster when I do this step.
Avoid Juices with high acidity (Orange,Lemon) they will not set unless they are pasteurized. You can use a small amount for flavour. To pasteurize yourself heat to 70°C for 1 min stirring constantly.
Jellies are spoiled when you start to see mould or puddles of juice and they taste more bitter. Toss and start fresh.
Benefits of Gelatine: Supports skin, hair and nail growth; joint & muscle recovery, tightens loose skin & improves cellulite, Can improve digestion, Great source of dietary collagen & protein.
6.0Tbsp Grass Feed or Organic Gelatin
2/3c Juice
Optional:
1.0Tbsp each of Realemon & Realime
Granulated Sugar
Tina Thevarge
Super Powers: Sewing, Knitting, Crochet, Crafting, Organization, Stl'atl'imx Nation, Home Cooking. Kryptonite: Rheumatoid Arthritis, Adult ADD.