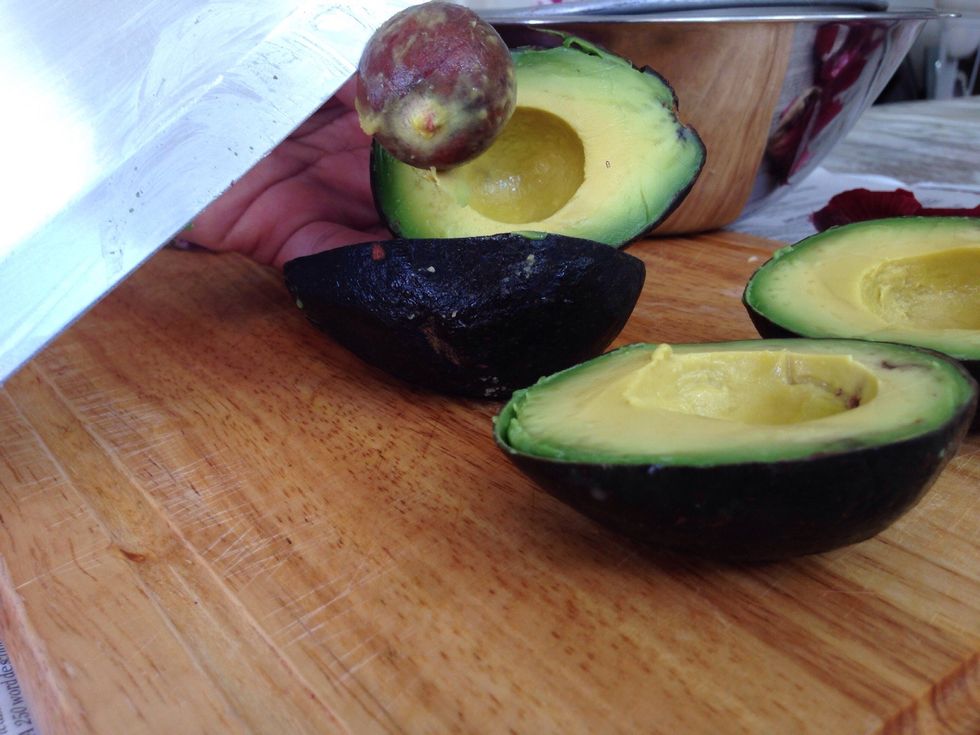 Take out the seeds out of the Avocados.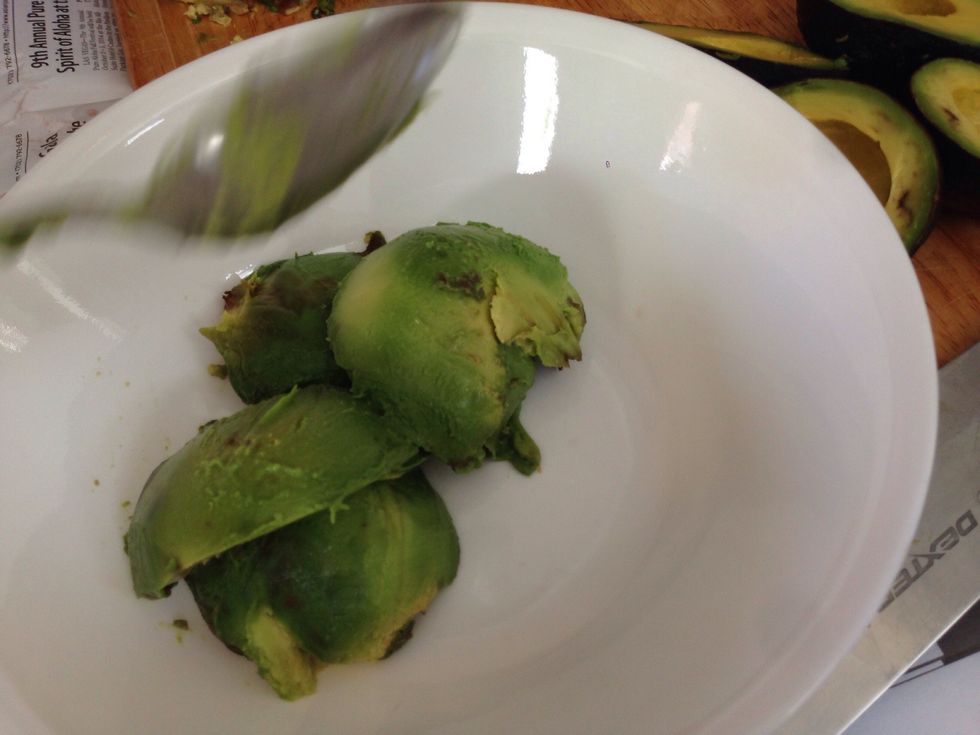 Scoop out the Avocados into a bowl.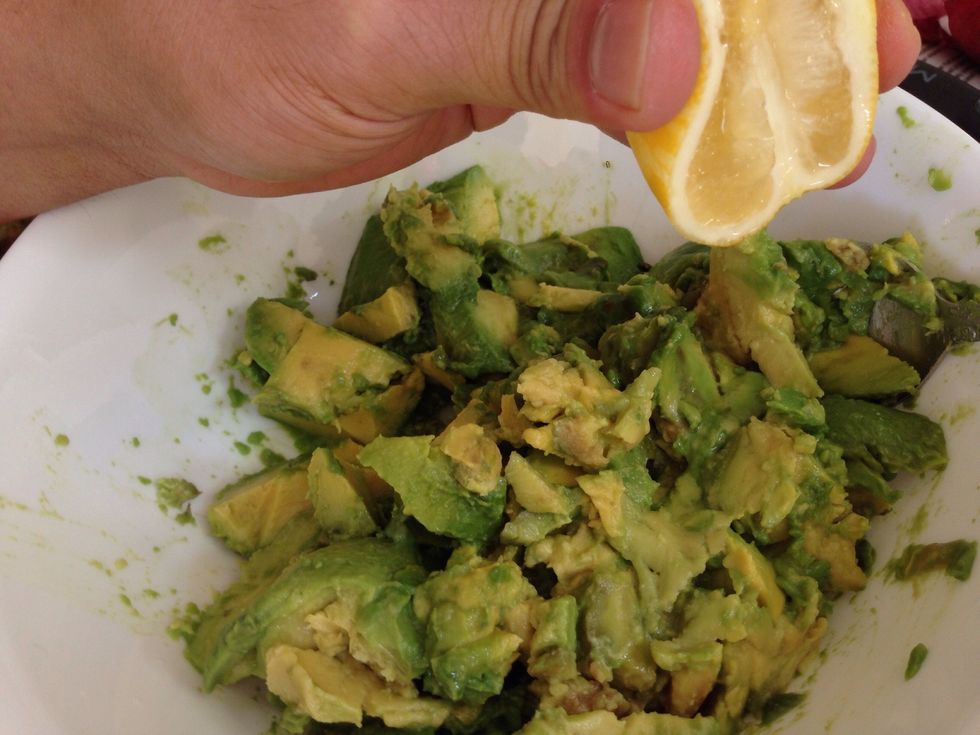 Mash the avocados and squeeze lemon and chill in the fridge. Lay a piece of plastic wrap on top of the avocado leaving no air in between. Then add another piece on top. This prevents oxidization.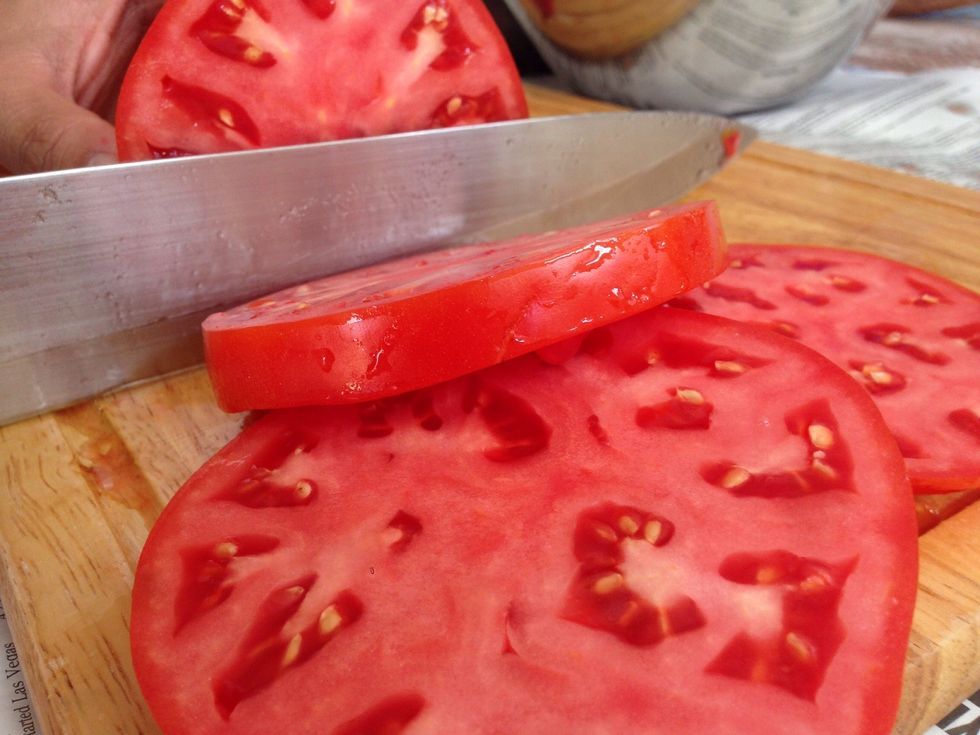 Slice and dice your tomatoes.
Make sure to small dice the tomatoes into uniform sizes.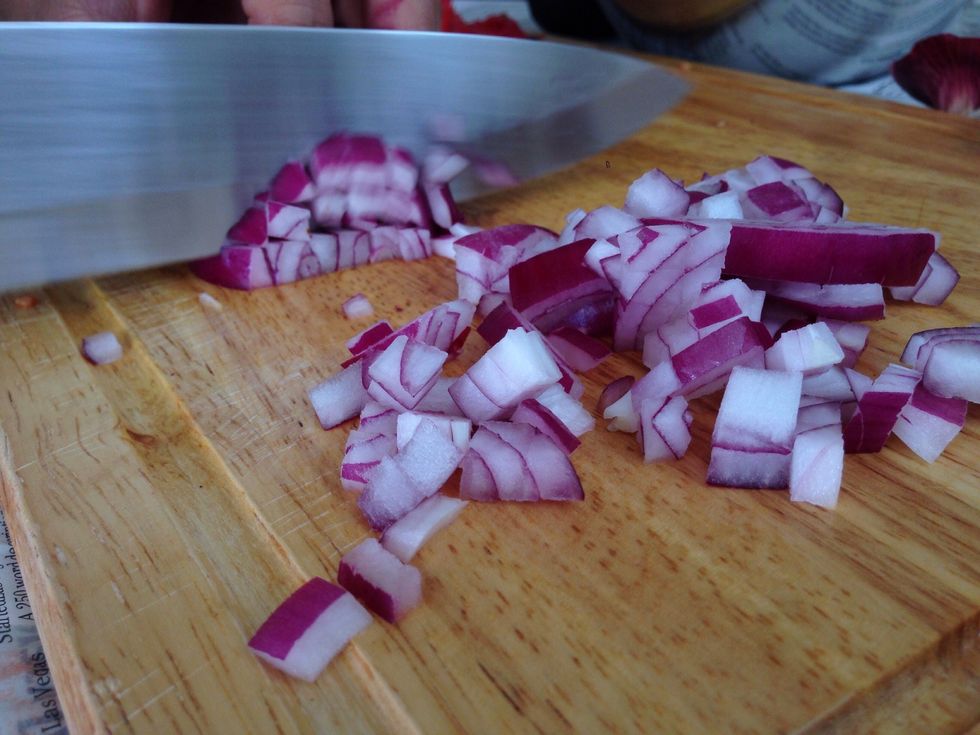 Slice and dice your red onion.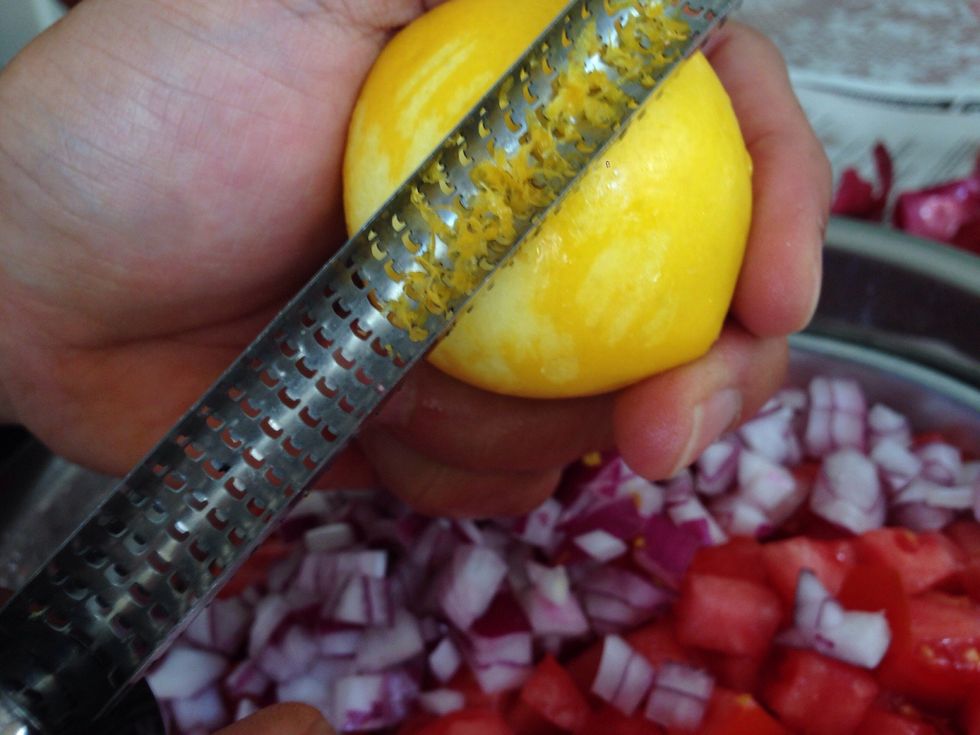 Zest your lemons into the tomato and onion mixture,
Take out the stems and take out the seeds of the chili peppers.
Chop up your dried chilis.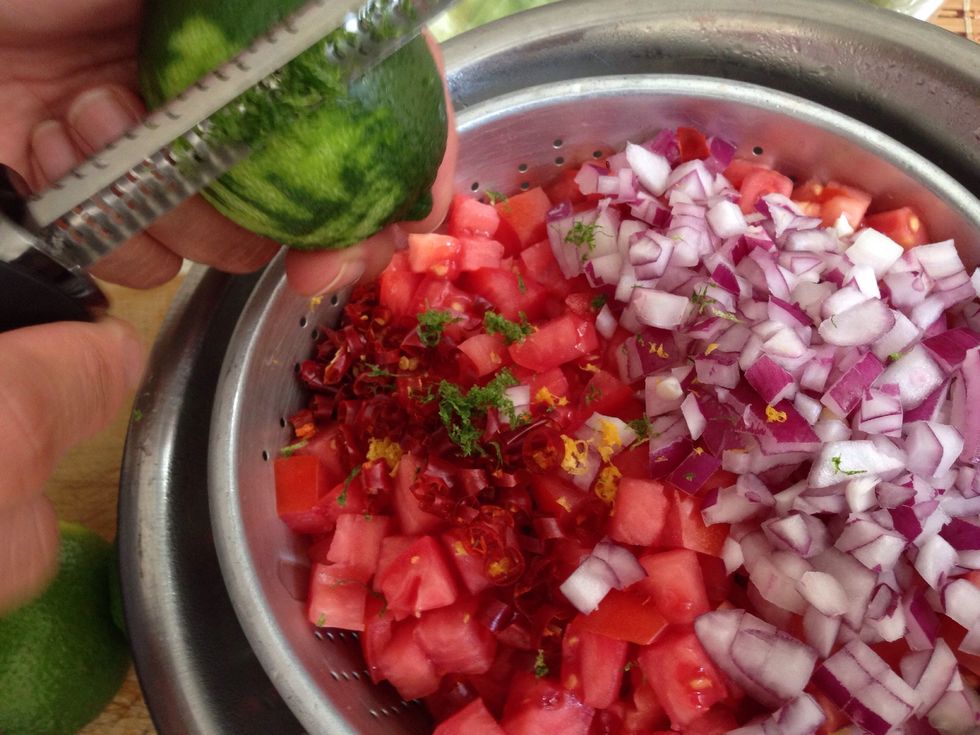 Zest and juice a lime into the mixture.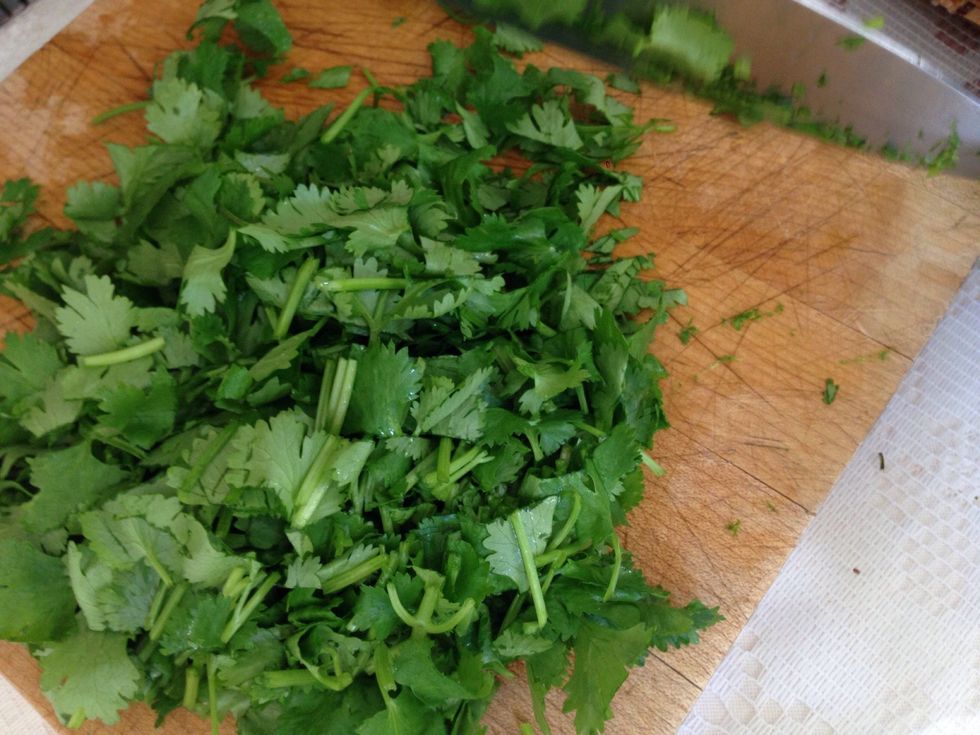 Roughly chop your cilantro.
Add your cilantro into your tomato and onion mixture.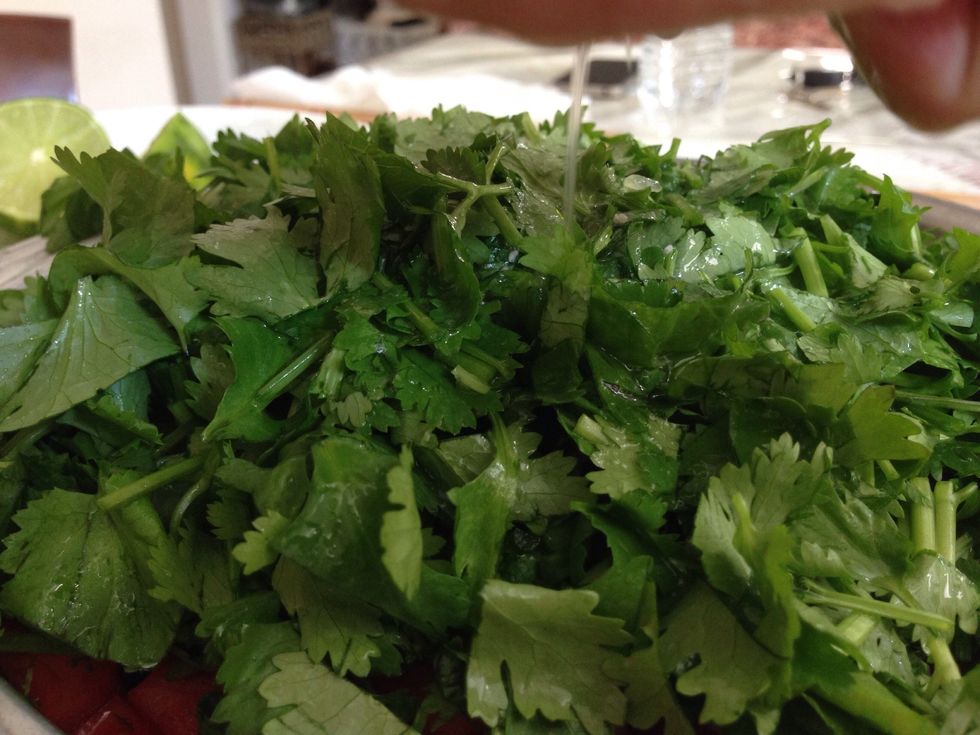 Squeeze the fresh lime juice into the salsa mixture.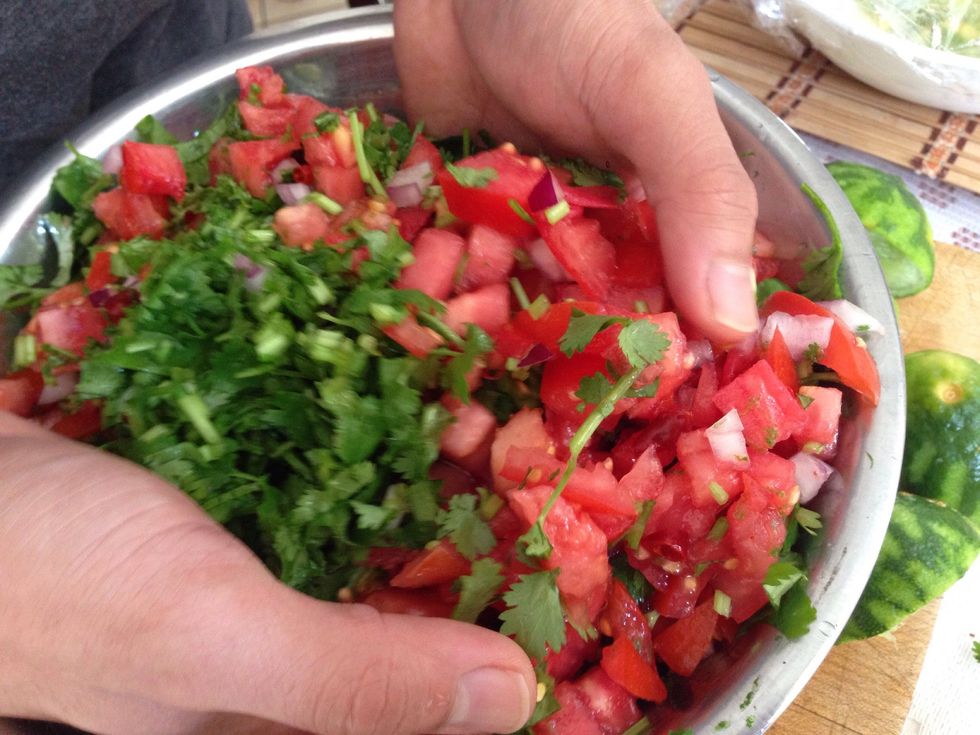 Mix thoroughly until well combined.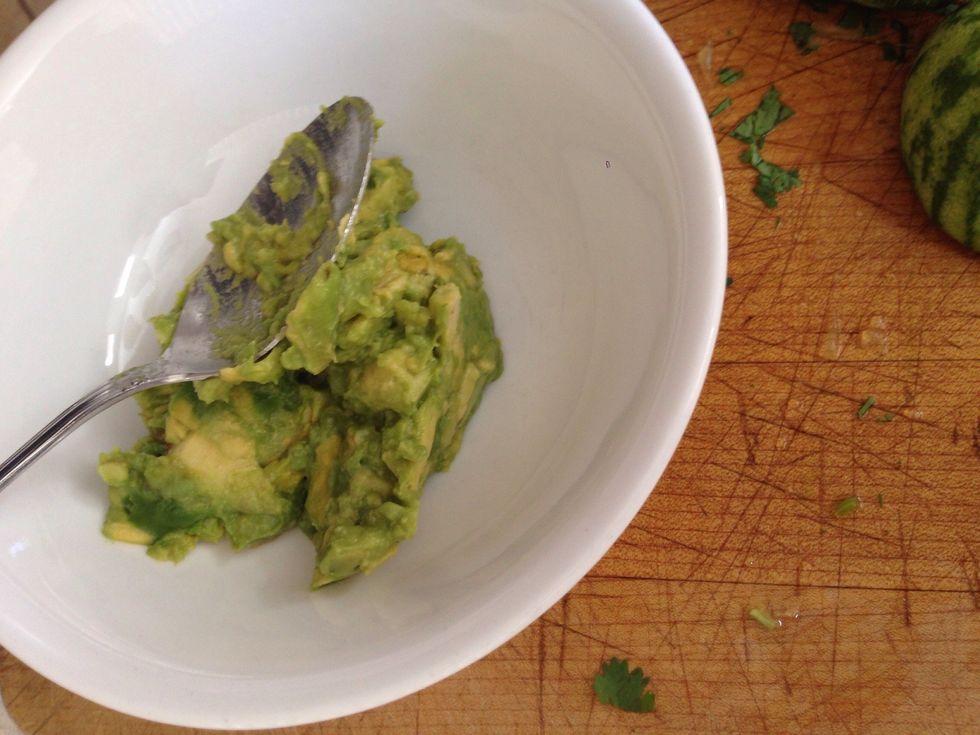 Add your avocados into a separate bowl.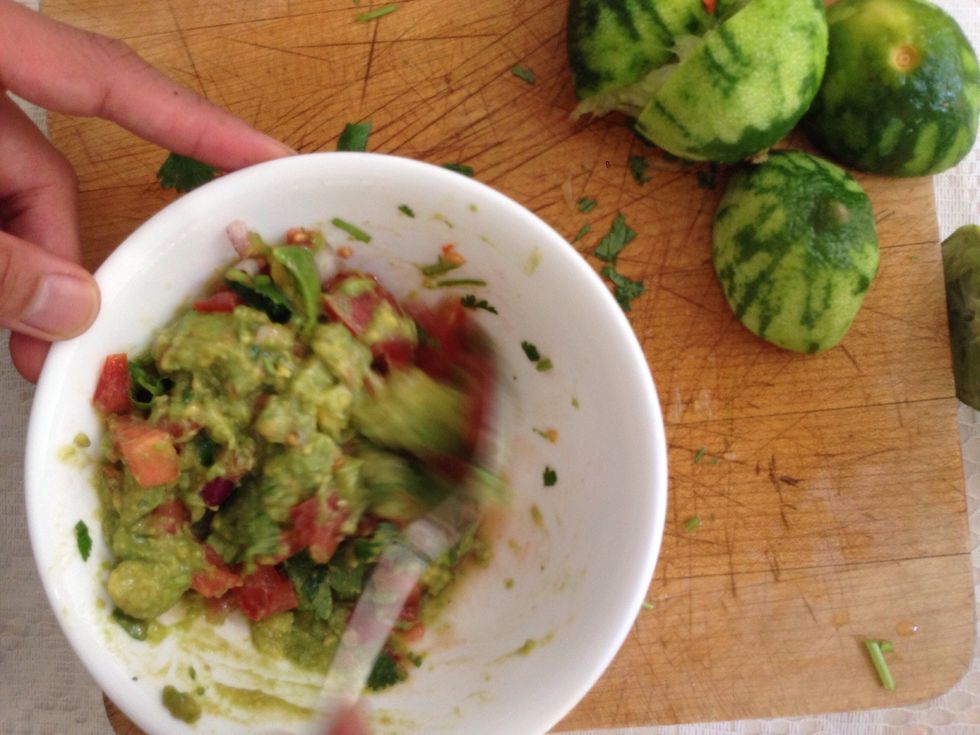 Add your homemade salsa into the bowl with the avocado and mix. With fresh ingredients like this, you'll be able to make something healthy, quick, and delicious in no time.
3.0 Large Tomato
4.0 Avocado
5.0 Dried chili de arbol, seeded
Salt
1.0 Red onion
3.0 Lime
2.0 Lemon